Why Allbirds Wool Runners Are The Most Comfortable Shoes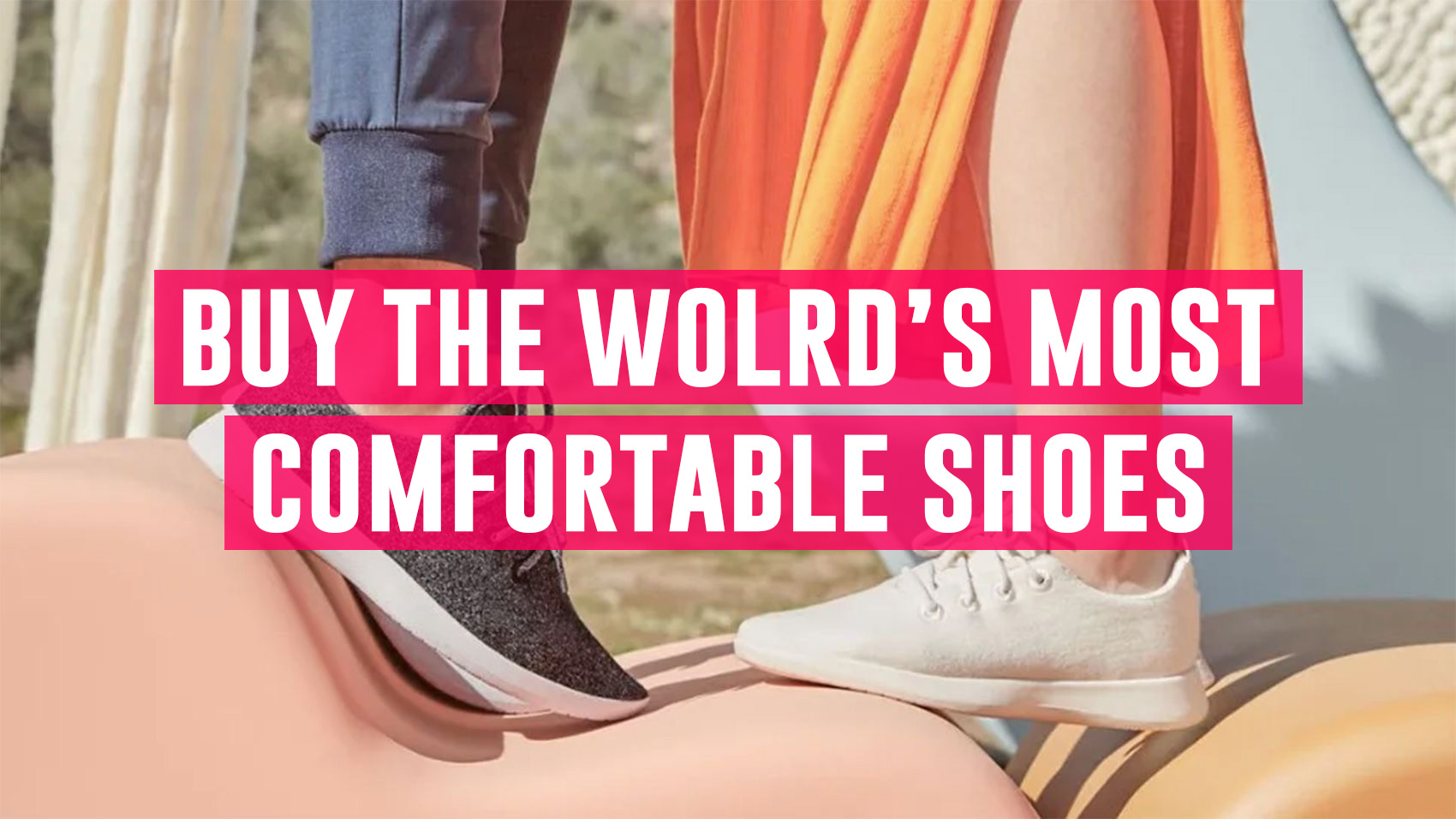 This post contains affiliate links. When you purchase through links on this post, we may earn an affiliate commission. Thanks.
Allbirds Review
I don't like wearing shoes. Where possible, I go barefoot or wear the minimal footwear possible.
But Allbirds sneakers are the least shoe-like shoes I've ever worn. They are soft and snuggly, more like slippers than running shoes, but they look good enough for city exploring.
What makes Allbirds eco-friendly shoes stand out is their use of New Zealand merino wool. I have long been a fan of this superfine wool for socks and t-shirts as it's soft, breathable, moisture-wicking, and odour-resistant.
I wasn't sure how wool would work in shoes but was intrigued by the claim that Allbirds make the world's most comfortable shoes.
Could this possibly be true? I bought a pair over two years ago and have put them to the test on our travels from winter in Australia to all seasons in New Zealand.
This Allbirds Wool Runners review focuses on the pros and cons of the original Allbirds Wool Runners, but I'll also compare them to the Allbirds Tree Runners, which John has.
Women's Allbirds are identical to the men's version, so my review applies to both.
Different Styles of Allbirds
Allbirds has grown hugely in recent years, and there are now multiple styles beyond the original Wool Runners.
All come in versions for men and women, except for the women-only Tree Breezers.
Here's their current lineup:
Wool Runners – The original merino wool shoes that caused such a sensation. This is what this Allbirds review will focus on.
Wool Runner Mizzles and Runner Up Mizzles – These are similar to Wool Runners but are water repellent and have grippier soles. They also come in a high-top version. Read my Allbirds Mizzles review for how they compare to the original Wool Runners.
Tree Runners – A summer version of the runners made from silky smooth and cooling eucalyptus tree fibre along with the classic merino wool insole. John loves these. You can read our Allbirds Wool vs Tree Runners comparison below.
Tree Dashers – The Allbirds running shoes, which I love for running. They offer more support for walking if you need that. They also come in a water-repellent version. See my Allbirds Dashers review for full details.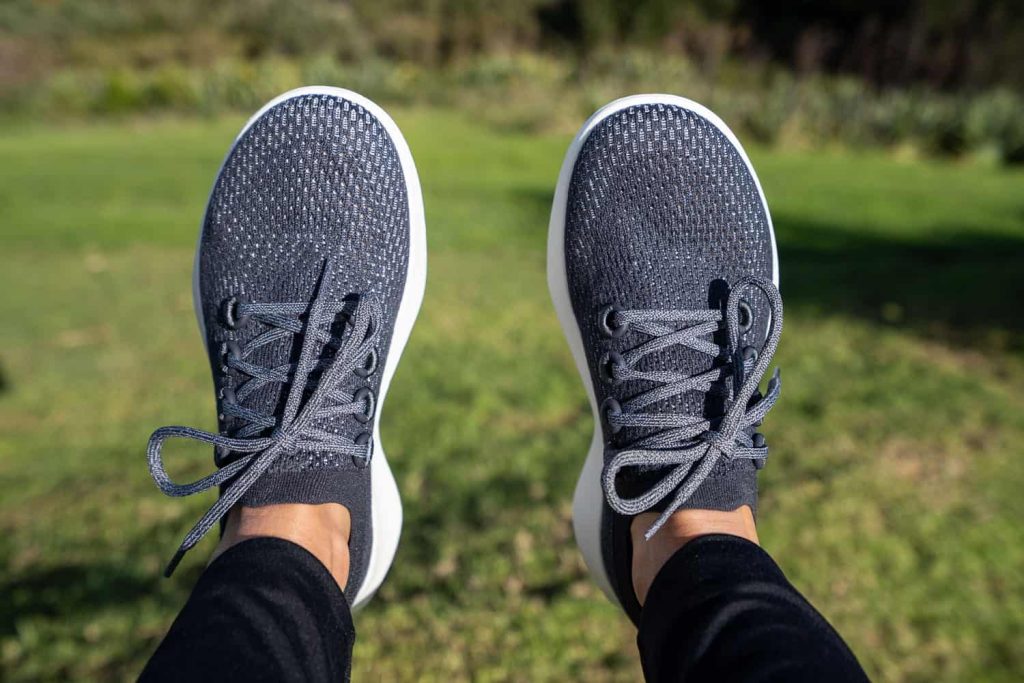 Tree Breezers – Women's ballet flats. I love how comfy and light these are, and they can be dressed up for dinners out. See my Allbirds flats review for details and comparisons to other popular ballet flats Tieks and Rothy's.
Loungers (Wool and Tree) – Slip-on, laceless shoes in either wool or tree fabrics.
Tree Skippers – A slimmer version of the runners but with less support. These boat shoes are ideal for warm days.
Tree Toppers – A high-top version of the Tree Runners.
Pipers (Wool and Tree) – These casual sneakers are soft and cosy like the Wool Runners but have a lower profile and more retro aesthetic. A versatile look that can be dressed up or down.
Trail Runners SWT – Running shoes designed for off-road terrain with the most rugged soles.
Allbirds Wool Runner Details
Sizes: Women's US 5 – 11 and men's US 8 – 14 (no half sizes).
Colours: 17 colours in the US (fewer options in other countries)
Weight: 199g (7oz) per shoe (size US 8)
Price: price varies by country
Buy from: Allbirds website in many countries including US, UK, Canada, Europe, Australia, and New Zealand.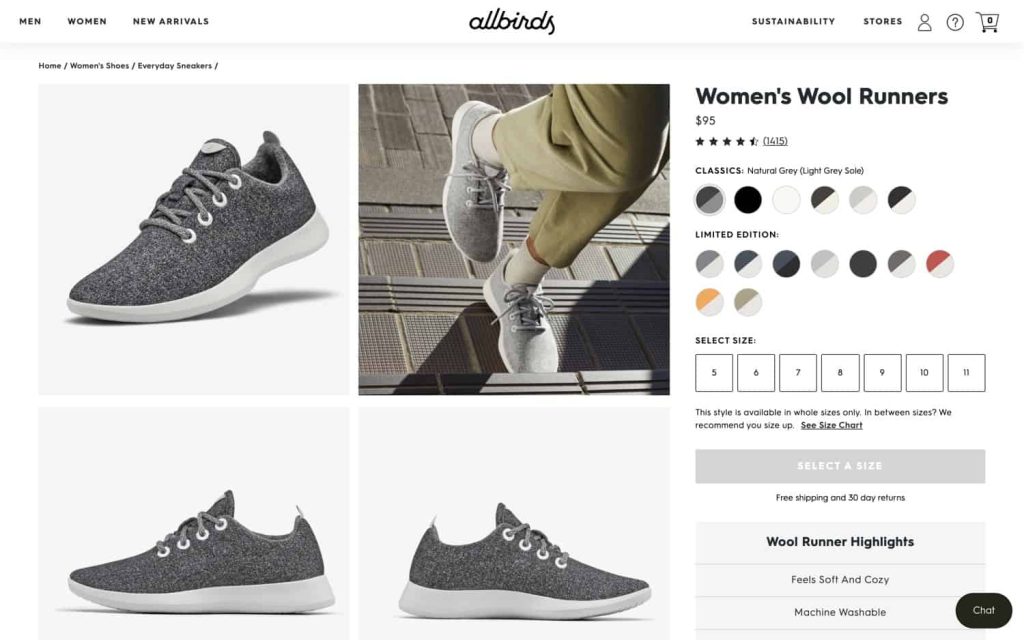 Allbirds Wool Runners Sizing
Most Allbirds shoes (including Wool and Tree Runners) come in whole sizes only, and John and I have both found them true to size. We ordered our usual sizes (I'm a US8) and they fit perfectly.
Allbirds recommends that you size up if you are a half size.
Allbirds Wool Runners do stretch a tiny bit (about a quarter of an inch) after a few weeks of wear. This isn't something I noticed or that caused any problems—they only became more comfortable over time. The Tree Runners don't stretch.
If you are unsure about sizing, Allbirds has a fantastic return policy—see below for the details.
Allbirds Wool Runners Review:
Pros
Free Shipping in Many Countries
Much of our favourite travel gear is available in the US only, so I'm really pleased that Allbirds are available online in the US, Canada, UK, EU, Australia, New Zealand, Japan, Korea, and China.
Best of all, shipping is free for all orders over $50 (which is all the shoes).
I ordered my Allbirds Wool Runners in Australia and they took four working days to arrive.
In the US, shipping takes 5 – 10 business days, or you can pay for expedited shipping ($12–20). John ordered his Allbirds in New Zealand and they arrived in a couple of days.
I love the simple packaging that the Allbirds arrive in. They use just one box made from 90% recycled cardboard that's easy to open and works as the shoebox, shopping bag, and mailer all in one.
The Amazing Allbirds Return Policy
I was on the fence about buying Allbirds. I wasn't sure they'd be warm enough for the chilly Melbourne winters or comfortable enough for long days exploring.
But what convinced me to give them a try was the incredible Allbirds return policy. You can return them for free within 30 days—even if you've worn them outside! I know of no other shoe company that offers what is essentially a free trial.
It was so reassuring to know that if they didn't work out for me, for any reason, I could return them no questions asked.
Spoiler: I did not return my Allbirds.
If you do want to return your Allbirds or exchange them for a different size, it's easy to do by attaching the included return label to the box they were sent in.
Allbirds donates the lightly used returned shoes to charity for use by people in need.
Soft and Cosy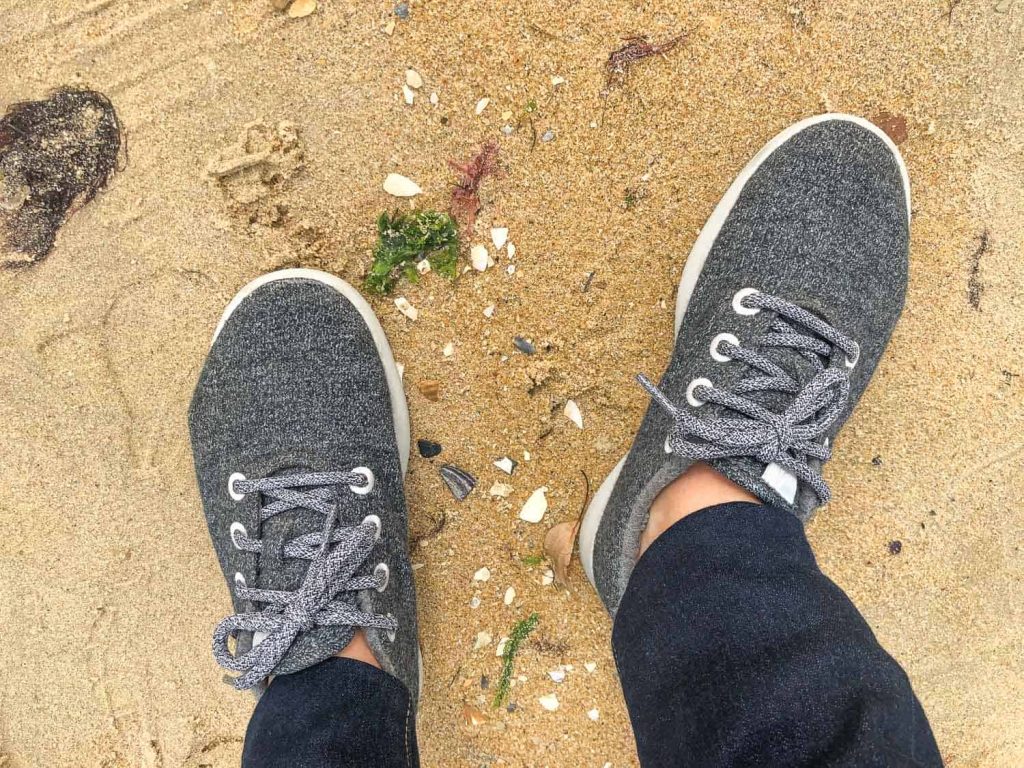 My Allbirds Wool Runners felt amazing as soon as I put them on—they are so fluffy and cosy inside that they feel more like a pair of slippers. They feel especially good when worn without socks.
Merino wool is superfine so it's much softer than regular wool and there's no itchiness at all. Merino is also breathable, moisture-wicking, and odour-resistant.
Although I don't usually like wearing shoes, putting on my Allbirds sneakers always feels comforting.
No Break-In Period
My feet are awkward and I often struggle to find shoes that fit well. Amazingly, I had no break-in period with my Allbirds.
They felt great straight away even on a long walk around Melbourne, and I had no rubbing, blisters or discomfort.
John had a similar experience with his Tree Runners.
Comfortable for Walking
As a full-time traveller, I have no space in my luggage for shoes that are pretty but impractical. All my footwear must be comfortable for long days of exploring.
Allbirds Wool Runners really are comfortable shoes. The foam soles are light but bouncy, and my feet don't ache even after spending all day walking in them.
I've worn them on plenty of short hikes—through the forest, on beaches, and on gravel trails in Australia and New Zealand.
I wouldn't want to wear them on muddy trails or very uneven, slippery surfaces, but they have more grip than I expected and are fine for easy hikes.
Lately, I've been wearing the Allbirds Mizzles for hiking as they have more ankle support and traction. Learn more in my Wool Runner Mizzles review.
Although they are called runners, Allbirds sneakers are not designed for running, and they don't have as much support as running shoes. See the FAQ below on can you run in Allbirds?
Allbirds has a high-performance running shoe called the Tree Dasher, which is what I've been running in for nearly two years. See my Allbirds Tree Dashers review which includes a comparison with the Wool Runners.
Can Be Worn Without Socks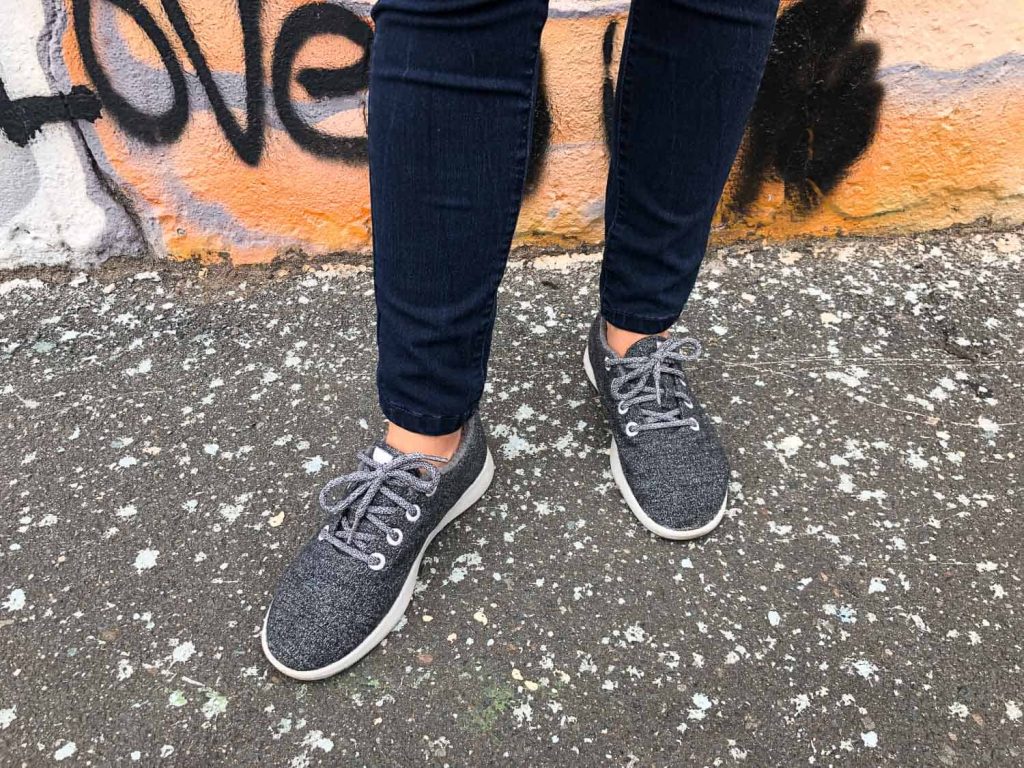 As Allbirds sneakers are so soft, you can comfortably wear them without socks, which is what I do most of the time. They feel great on my feet and I've had no issues with rubbing.
I even find them easy to pull on and off without untying the laces (yes, I'm lazy). They were especially convenient to wear to yoga class—they kept my feet warm on chilly mornings, but I could slip them off easily before class.
I haven't worn them to Japan yet, but they would have been ideal for our trip there in early spring. I would have appreciated a warm pair of shoes I could slip off easily at temples and traditional restaurants and hotels.
My Allbirds were ideal for sailing in early autumn when I wanted to alternate between being barefoot and wearing shoes. I could put them on easily when the weather turned colder or when I wanted more protection when dropping the anchor.
The non-marking soles were ideal on the yacht and gripped well on the wet deck.
Simple Design and Range of Colours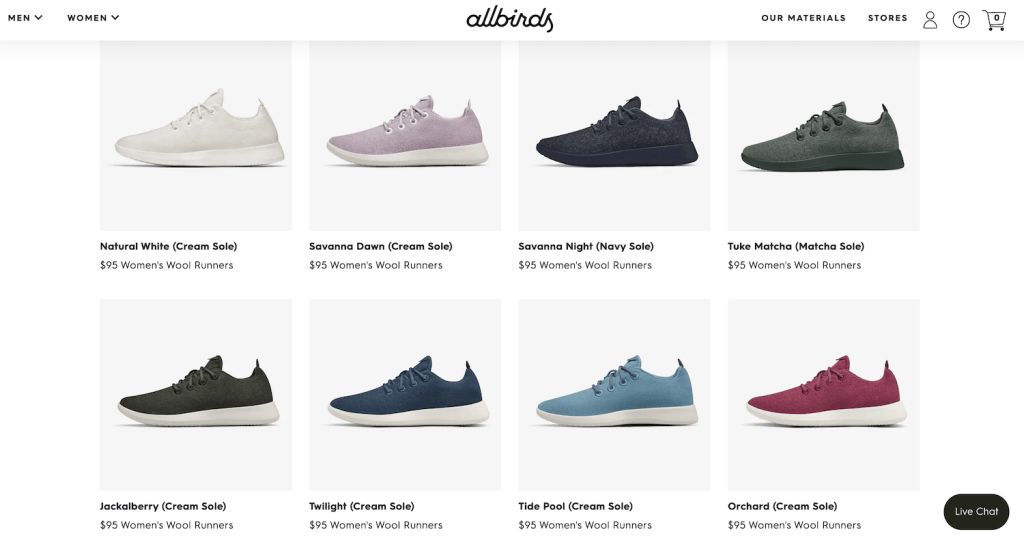 I love the simple design of Allbirds Runners. There are no logos or extra details, and they have a low profile design that works well in the city or countryside.
They would be ideal for a trip to stylish Europe where they'd blend in better than bulky running shoes but be comfortable enough for pounding the cobblestone streets.
Allbirds are casual and look great with jeans or leggings, but you can also wear them with a skirt or dress. John pairs his Tree Runners with a shirt and blazer for a smart-casual look that works well for dinners out.
They are available in a range of colours. The Wool Runners come in six classic colours—I have the Natural Grey (with a light grey sole), and there's also Natural Black (with black sole), Tuke Jo (black with cream sole), Natural White (with cream sole), Dapple Grey (a pale grey with cream sole), and True Black (with cream sole).
In addition, there are many limited edition Allbirds colours that vary from pale blue, pink, and apricot to earthy green and more vibrant shades of blue and red.
Check out the current range of colours on the Allbirds website.
Lightweight and Travel-Friendly
As I travel with only carry-on luggage, my shoes must be packable and lightweight, and Allbirds are definitely travel-friendly.
The soft fabric means they flatten down to fit in my luggage easily. My Wool Runners weigh 199g (7oz) per shoe compared to my lightweight Asics running shoes which weigh 229g (8oz).
While this is heavier than my Allbirds Tree Breezers ballet flats (at 122g per shoe), they are about as light as supportive, full-coverage shoes get.
While my Allbirds fit in my suitcase, I've found they are my favourite shoes to wear on flights. I can slip them off easily at security, and they keep my feet cosy and warm on the plane.
Keep Feet Warm in Cold Weather
I originally bought my Allbirds Wool Runners in Melbourne because we were there in winter and my ballet flats weren't practical.
Allbirds turned out to be perfect for the weather, which ranged from 5–20ºC (41–68ºF). My feet even stayed cosy and warm without socks when the temperature dropped close to freezing.
I've since worn them in all seasons in New Zealand where they also worked brilliantly. I prefer my Teva Verra sandals when it gets sweltering, but the weather is so variable there that they still came in useful on colder summer days.
In freezing weather you can maximise the warmth by pairing them with cosy merino wool socks.
The classic Wool Runners are not waterproof, so they aren't snow shoes, but for milder winters as well as spring and autumn, I think they are ideal.
Machine-Washable
Washing Allbirds is easy as you can throw them in the washing machine.
I've done this three times (see the instructions below) but most of the time I find it simpler just to wipe off any dirty patches with a damp cloth—it comes off easily.
Made from Sustainable Materials
Allbirds is an eco-friendly company that is carbon neutral (by offsetting its emissions) and committed to using sustainable materials.
Their shoes are vegetarian as they don't use leather (but not vegan as they do use wool).
The merino wool shoes use 60% less energy than materials used in typical synthetic shoes.
The company says they "work with leading organizations like ZQ Merino to ensure our wool is held to high standards of farming, land management and animal welfare." The sheep who provide the wool roam freely on vast open pastures.
The laces are made from recycled plastic bottles—one bottle = one pair of laces.
The SweetFoam shoe soles are made from sugarcane, a fully renewable resource that grows quickly using rainwater rather than irrigation.
Allbirds is working towards their shoes having a zero carbon footprint and they are already doing better than most. While a standard sneaker emits 12.5 kg CO2e, the Allbirds Wool Runner emits 7.1 kg CO2e.
Durable
I wore my Allbirds sneakers almost every day for nearly two years before I felt they needed replacing.
I replaced them with the Mizzles for winter, but I am likely to get a new pair of Wool Runners eventually as I love the light as air feel.
They held up well to this amount of use. The uppers looked a bit floppier, but this wasn't noticeable when I was wearing them. There was no sign of holes in the uppers or soles.
The main issue I've had was the wearing away of the wool in the heel area of the insole. You can buy replacement insoles, which I've done twice and prolongs their life further. It really makes them lovely and cosy again.
My light soles had some black marks and the upper looked a bit grubby. This wasn't an issue until after over a year of wear.
The tread on the bottom of the soles also wore away in small patches at the heel and forefoot, so they weren't as grippy as they once were.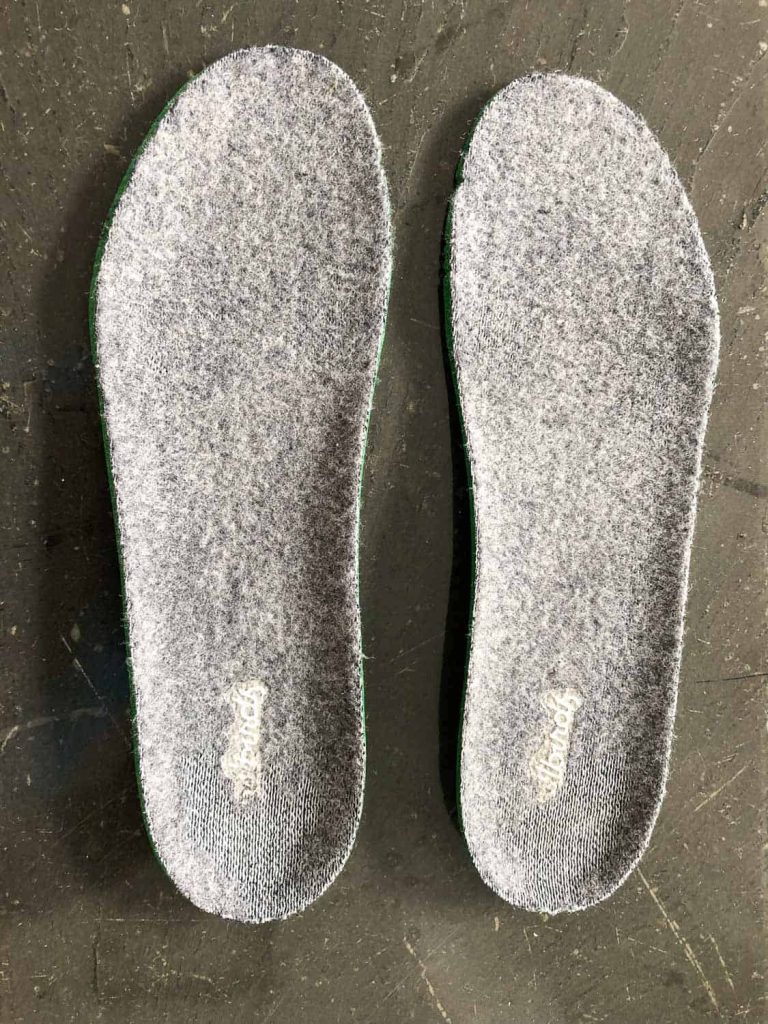 You can also buy replacement laces, but mine looked as good as new (perhaps because I rarely untied them!).
Considering how much I've worn them, I'm happy with how the shoes lasted.
Allbirds Cons
Not Waterproof
The classic Allbirds Wool Runners are not waterproof. I often wear them in light rain without my feet getting wet, but in a heavy downpour, they will get soaked.
Due to the moisture-wicking properties of merino, I find my feet don't feel uncomfortable even when they do get wet in heavy rain, but it's not ideal.
If you plan to wear them frequently in rain, I recommend buying the Allbirds Mizzles instead. These are similar to the Wool Runners but have a water-repellent coating on the wool and thicker, non-slip soles.
Feet Can Get Hot
The Allbirds Wool Runners are ideal in spring, autumn, and non-snowy winters, but when the temperature rises above about 22ºC (72ºF), I find my feet get too hot when I'm walking around a lot.
If you are looking for a summer shoe, I recommend the Allbirds Tree Runners instead. John found them perfect in New Zealand's spring and summer, and they kept his feet warm enough in autumn and winter too.
See the review comparing Allbirds Tree Runners vs Wool Runners below.
Not Entirely Odour-Free
Merino wool is known for its odour resistance and I've been able to wear merino socks and t-shirts multiple times without them smelling.
Allbirds aren't entirely smell-free, though. I first noticed a smell after six weeks of wearing them every day without socks. I washed the insoles (and later replaced them) and this solved the problem.
If you wear them every day and do have odour issues, it might be a good idea to buy a spare pair of insoles and alternate them.
You could also stick the shoes in the washing machine, but I found the smell was coming from the insoles.
Slow to Dry
If you get the Wool Runners wet, they take a while to dry. When I machine washed mine, they took over 48 hours to dry the first time and just over 24 hours the second time (in a warmer room).
Back to Contents
How to Wash Allbirds
You can wash Allbirds in the washing machine, but I didn't need to do this until I'd had them for six months. I've now machine washed them three times with no issues.
If they get a little dirt on them, it comes off easily if you wipe them with a damp sponge or cloth.
If they start to smell, I recommend soaking the insoles for an hour or so in warm soapy water and then rinsing them. They dried overnight.
If you want a full clean, you can put them in the washing machine, but it's best to brush off excess dirt first.
Allbirds recommends removing the laces and insoles first, but this seemed too much hassle to me. You are also supposed to use a laundry bag, but I don't have one.
I kept my laces on the shoes tied up and removed the insoles and added them to the washing machine separately. John washed his Tree Runners and insoles at the same time as my Wool Runners.
I washed them on the wool cycle at cold temperature with no spin (low spin also works), and they came out fine with no issues with the insoles or laces.
You can't tumble dry the shoes, and it took them over 48 hours to dry the first time (the insoles dry much more quickly). The second time, in a warmer room, they took just over 24 hours to dry.
Allbirds Wool Runners vs Tree Runners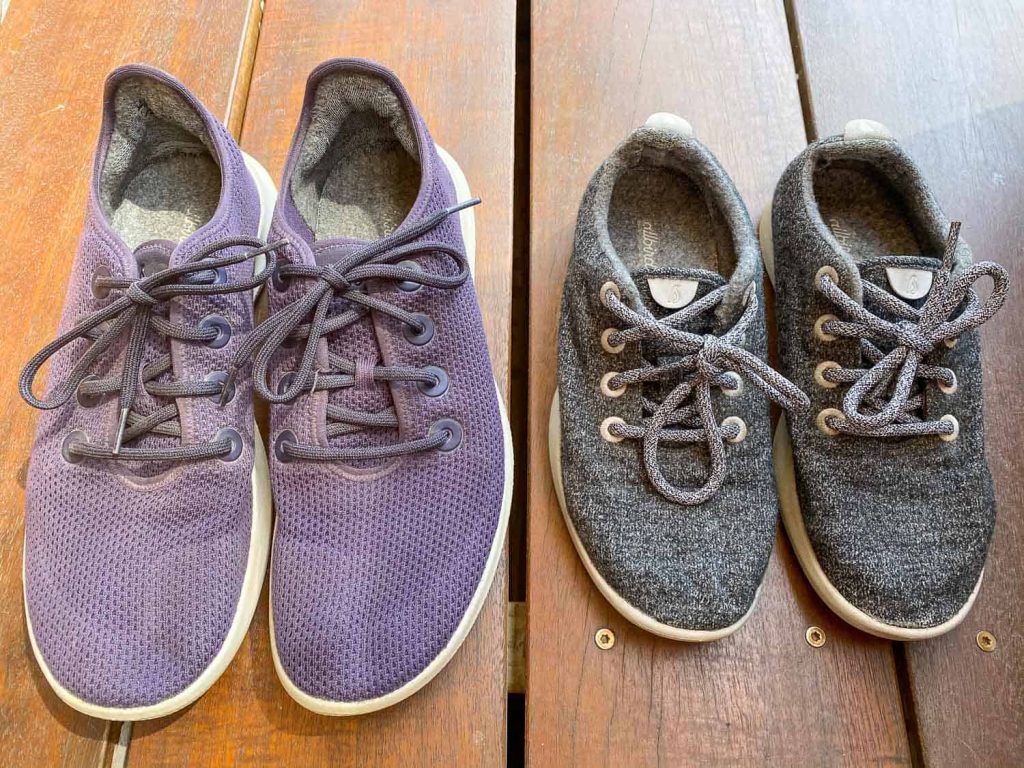 You might be confused about the differences between the Allbirds Wool Runners vs Tree Runners. As I have the Wool Runners and John has the Tree Runners, here is our comparison.
Similarities
Here's what the Allbirds Wool and Tree Runners have in common.
They both:
Have a minimalist design
Come in a range of fun colours
Use merino wool insoles
Are soft enough to wear without socks
Have bouncy, lightweight soles that are comfortable for walking
Are light and easily packed for travel
Are machine washable
Differences
This is how the Allbirds Tree Runners differ from the Wool Runners.
They are:
Made with Tencel, which is created from eucalyptus trees, rather than merino wool
Lighter and more breathable
Cooler in warm temperatures
Less likely to keep your feet warm in the winter
Less durable
John bought the Tree Runners as summer was on the way and he loves them. He's worn them almost every day for over two years.
Although he's used to wearing hiking shoes with much more support, he found them very comfy and enjoyed the bouncy light feel.
The only issue he had was getting a blister when he first wore them without socks. Since then he's worn them without socks with no problems.
The Tree Runners are less durable than the Wool Runners due to the lighter fabric.
John replaced his Tree Runners after 17 months. The toe on one foot was starting to poke through the upper and it looked like a hole would develop (this also happened to a friend with the Tree Runners).
The tread on his soles was also much more worn down than on my Wool Runners. I can't see this is a difference in the shoes, though, as the soles are the same. It's more likely because John is heavier or perhaps just walks differently from me.
Despite needing to replace them eventually, he still feels they were good value for the amount he wore them and was happy to buy the same shoes again.
Should you buy Allbirds Wool or Tree Runners?
If you are looking for a summer shoe, I recommend the Tree Runners.
For colder weather, the Wool Runners are a better option. John hasn't had cold feet wearing his Tree Runners in New Zealand's winter, but the weather has rarely gone below 10ºC (50ºF) and he usually wears socks.
In spring and autumn, we find either shoe works well.
I love the cosiness of the Wool Runners, so I plan to keep wearing them in cooler weather. When it's hot, I wear my Allbirds flats (which are made with the lighter Tree fabric) or Teva Verra sandals.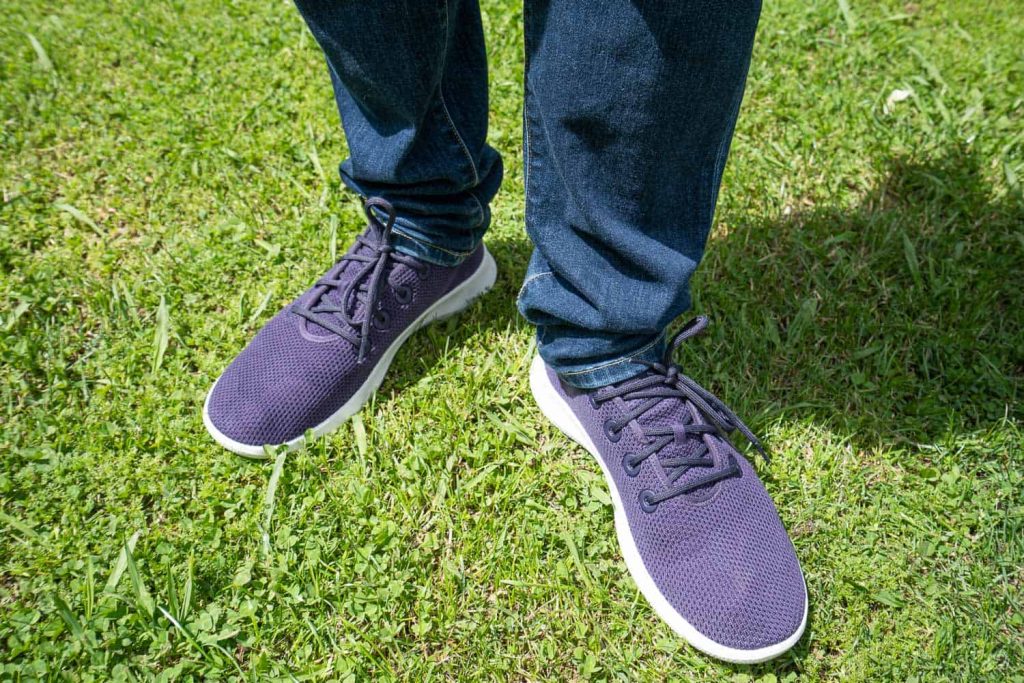 Allbirds Common Questions
What is so special about Allbirds?
Allbirds are made from merino wool which is a natural, sustainable material. It makes the shoes ultra soft and cosy, and you don't really feel like you are wearing shoes.
The shoes are lightweight, comfortable for walking, and have a simple design available in many colours.
Does Allbirds have free returns?
Yes, Allbirds has a fantastic return policy. You can return them within 30 days for any reason, even if you've worn them outside.
Are Allbirds good for running?
No, Allbirds Wool and Tree Runners aren't designed for running. The soles don't have as much cushioning as regular running shoes and the Wool Runners might get a little hot.
If you are used to minimalist running shoes, they might work, but transitioning to minimalist shoes is best done gradually or it can cause injury (I tried and gave up).
I can imagine running in Allbirds for a couple of miles on a treadmill occasionally, but I wouldn't wear them on a long run.
A much better option is the Allbirds Tree Dashers which are specifically designed for running with more cushioning.
I now wear these for running and have run over 600km in them — see my Allbirds running shoes review.
Do you wear socks with Allbirds?
It's up to you. You can wear socks with Allbirds, but they are also comfortable and warm without socks due to the cosy wool lining.
I sometimes wear my Allbirds with the Trino Sprinter socks, which are especially good for running or when you want a lightweight, breathable sock. They are highly odour-resistant and dry quickly.
Do Allbirds stretch?
The Allbirds Wool Runners stretch a bit, so if they feel a little tight at first, they will likely loosen up. The Allbirds Tree Runners do not stretch.
Are Allbirds waterproof?
No, Allbirds Wool Runners aren't waterproof. The Allbirds Mizzles are treated with a water repellent coating, so they are the best option in the rain.
As merino wool is moisture-wicking, even when my feet get a bit wet in my Allbirds, I don't find it uncomfortable.
Do Allbirds get smelly?
They can do. For average usage, it shouldn't be a problem, but when I wore mine without socks every day for months, they did start to smell.
The best way to get rid of the smell is to soak the insoles in soapy water for a while and then rinse and air dry. You can also buy replacement insoles.
In two years with the Wool Runners as my main pair of shoes, I replaced my insoles three times, washed the insoles twice, and washed the entire pair of shoes in the washing machine three times (two times were due to getting caught by the ocean on beach walks!).
Can you machine wash Allbirds?
Yes, you can machine wash Allbirds. See above for instructions.
Are Allbirds Wool Runners hot in summer?
The Allbirds Wool Runners can get hot in the summer. Allbirds Tree Runners are a better choice for wearing in warm weather as they are made from a cooling eucalyptus material rather than merino wool (although they do have the same merino wool insoles).
That said, I did often wear my Allbirds in summer in New Zealand—they were fine for cooler days (20ºC/68ºF or below).
Are Allbirds really that comfortable?
John and I both find our Allbirds very comfortable. Part of the comfort comes from the cosy wool insole and the soft lining of the shoe that makes it possible to wear them without socks.
The other aspect is the lightweight, bouncy sole that provides enough support for a day out walking.
If you require a lot of foot support, Tree and Wool Runners aren't as supportive as a very cushioned running shoe—you might prefer the Allbirds Tree Dashers or Allbirds Wool Runner Mizzles.
If you are looking for a minimalist, stylish shoe, Allbirds Wool or Tree Runners are a great choice.
How much do Allbirds cost?
In the US, Allbirds Wool and Tree Runners for men and women cost $98. The Waterproof Mizzles cost $118.
Spare insoles cost $15 and it's worth buying a pair.
They don't run sales or discounts.
Are Allbirds Worth It?
Yes, I think Allbirds are worth it. The price is reasonable for quality, environmentally-friendly shoes, and they are unlike any other shoes I've tried.
My Allbirds Wool Runners are so soft, cosy, and flexible that I don't feel like I'm wearing shoes.
I can wear them all day without discomfort, and they are light enough to pack in my luggage easily. I love being able to wear them without socks and my feet stay warm in winter.
The amazing returns policy makes it a no-brainer. If you are interested in Allbirds, there's no reason not to give them a try as you have a 30-day free trial.
Where to Buy Allbirds Shoes
You can buy Allbirds online with free shipping in the US, Canada, UK, EU, Australia, New Zealand, China, Japan, and South Korea.
There are also Allbirds stores in New York City and other major US cities, London, Auckland, Berlin, and a few in China and Japan.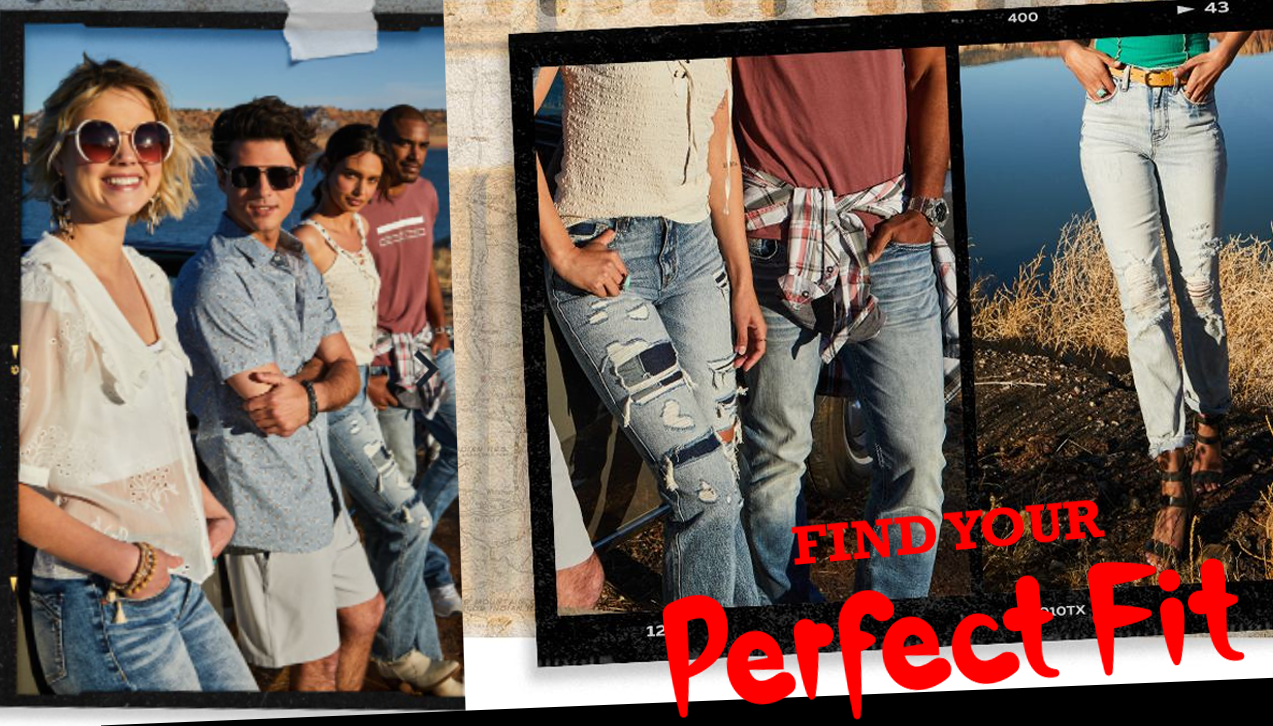 BUCKLE OVERVIEW
The Buckle, Inc. (NYSE: BKE) operates as a retailer of casual apparel, footwear, and accessories for young men and women in the continental United States. Buckle's casual apparel products include denims, casual bottoms, tops, sportswear, and outerwear. The company also sells its products through the web sites www.buckle.com. As of April 30, 2011, it had 422 stores located in 41 states under the "Buckle" and "The Buckle" names.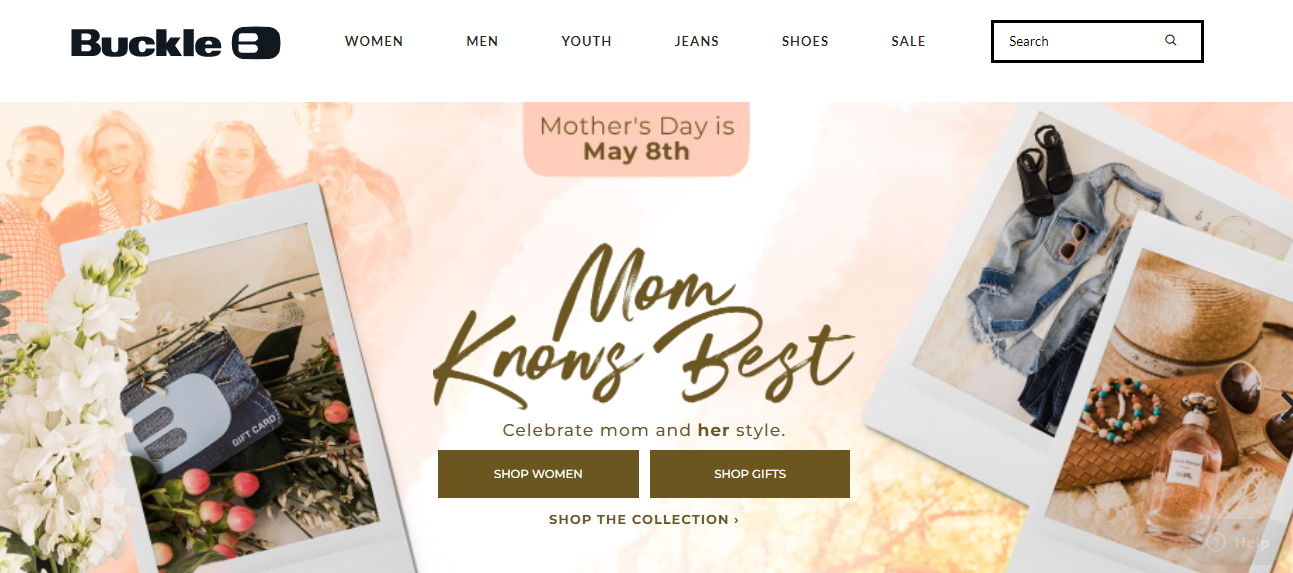 The staff at Buckle come from unusually diverse demographic backgrounds. The company is 62.9% female and 33.4% ethnic minorities. Buckle employees are more likely to be members of the Republican Party than the Democratic Party, with 61.0% of employees identifying as members of the Republican Party. But those numbers could change quickly because the turnover rate at Buckle is relatively high. Employees at Buckle stay with the company for an average of 2.4 years before leaving. The average employee at Buckle makes $29,181 per year. In comparison, some of its highest paying competitors, like Gapkids & Baby, Chinos Holdings, and Tailored Brands, pay $46,498, $40,467, and $39,168, respectively.
ABOUT BUCKLE
Buckle began as a men's clothing store established in 1948 in Kearney, Nebraska. The first store was founded by David Hirschfeld and operated under the name Mills Clothing. His son, Dan Hirschfeld, took over the business in 1965. In 1967, a second store was purchased and operated under the name Brass Buckle. The company began selling more casual men's clothing and by the early 1970s, Brass Buckle had developed into a denim-based store offering a wide selection of denim and shirts.
BUCKLE WOMEN'S

Our women's selection is unmatched; we have pieces that can take you from work, to working out, to running errands, even a night out, or relaxing at home. Between our women's jeans, pants, shorts, dresses, shirts & blouses, bralettes, shoes, accessories and more, we've got you covered for whatever your day brings.
If you're looking for a top that's sure to be trending, look to brands like BKE, Free People, Daytrip, Willow & Root and Miss Me. Once you've secured the perfect top, it's time to complete the look! We have bottoms ranging from casual, comfy joggers and leggings to trend-focused paperbag waist, wide leg, or flared jeans. If jeans are your go to, make sure you check out favorite brands like BKE, KanCan, Levi's, Rock Revival and more.
Parker Ankle Skinny Stretch Jean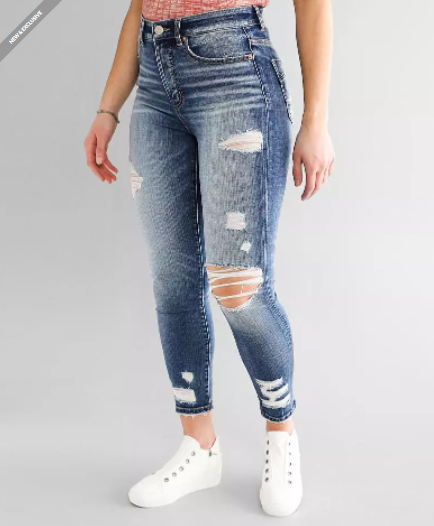 We raised our standards (and the rise) so you could find that perfect pair that universally fits and flatters just how you like. We like to call this our "Payton High Rise" because it fits like our favorite universal fit, but with an upgrade. Only at Buckle.
DETAILS
Superior Stretch (High Stretch) – Superior stretch fabric, our highest level of stretch for ultimate movement.
High rise
Slightly eased through the hip and thigh
9″ bottom opening
Shaping and smoothing pocketing
Destruction details
Model Info: Height: 5'8″ | Bust: 35″ | Waist: 29″ | Hip: 41″ | Wearing Size: 26×27
Textured Off The Shoulder Top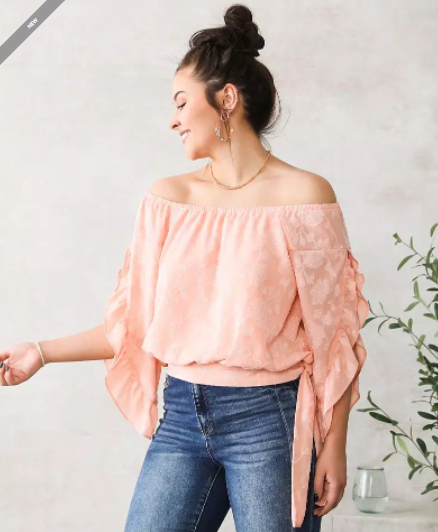 Spring is just around the corner and this top is to die for! The color and intricate details are making us swoon for warmer weather for the chance to wear this piece!
DETAILS
Embroidered chiffon lined top
Ruffled flyaway sleeves
Waist tie detail
Bust measures 39″ on size small
Body length 16 3/4″ on size small
Model Info: Height: 5'8″ | Bust: 37″ | Waist: 30 1/2″ | Hip: 43″ | Wearing Size: Medium
Ella™ II Leather Sandal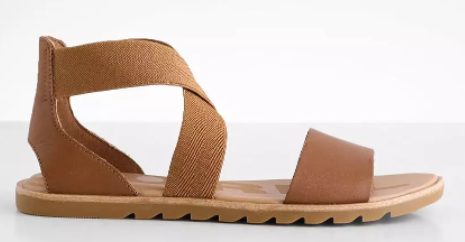 Your next summer staple! This strappy sandal will provide comfort and support while staying stylish.
DETAILS
Elasticized ankle strap sandal
Floral Chiffon Ruffle Top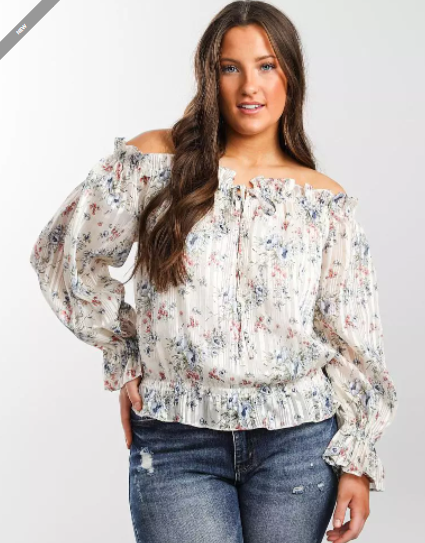 DETAILS
Semi-sheer elasticized off the shoulder top
Front tie detail
Bust measures 38 1/2″ on size small
Body length 19 1/2″ on size small
Model Info: Height: 5'7″ | Bust: 38″ | Waist: 28 1/2″ | Hip: 42″ | Wearing Size: Medium
Smocked Mini Dress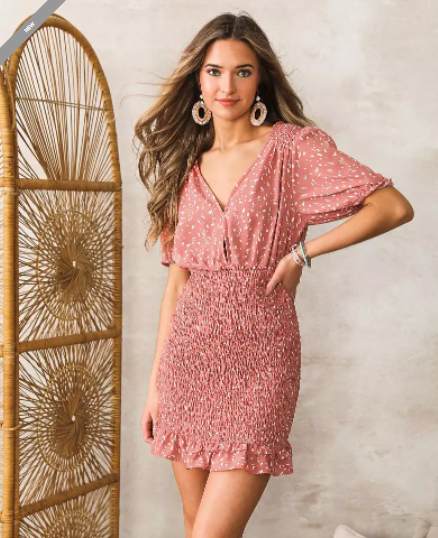 Turn heads in this one of a kind dress. We love everything from the print to the smocked bodice. This feminine piece is one you don't want to miss out on.
DETAILS
Woven lined ruffle printed v-neck dress
Hidden hook and eye closures
Elasticized cuffs
Bust measures 36″ on size small
Body length 31″ on size small
Model Info: Height: 5'7″ | Bust: 30 1/2″ | Waist: 23″ | Hip: 35″ | Wearing Size: Small
Parker Stretch Short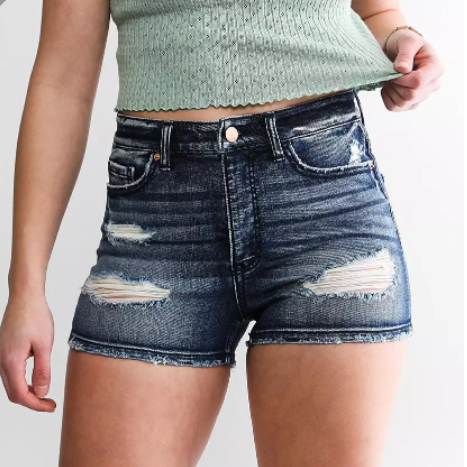 We raised our standards (and the rise) so you could find that perfect pair that universally fits and flatters just how you like. We like to call this our "Payton High Rise" because it fits like our favorite universal fit, but with an upgrade.
DETAILS
High rise
Slightly eased through the hip and thigh
2 1/2″ shortie short
Destruction details
Model Info: Height: 5'8″ | Bust: 35″ | Waist: 29″ | Hip: 41″ | Wearing Size: Small
Denny Front Twist T-Shirt Dress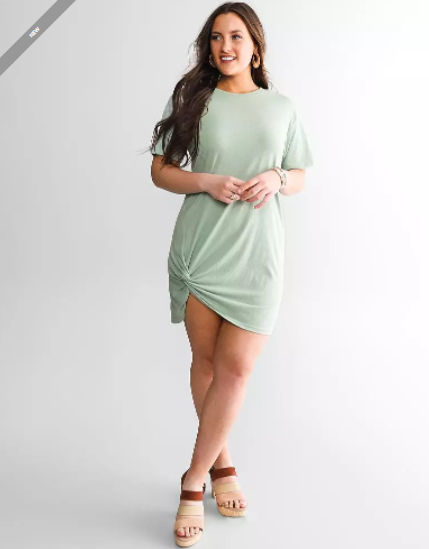 We love these basic dresses! For when you want to be comfy, yet dressed up- this one's for you!
DETAILS
Tri-blend heathered t-shirt dress
Contrast stitch details
Bust measures 36″ on size small
Body length 33″ on size small
Model Info: Height: 5'7″ | Bust: 38″ | Waist: 28 1/2″ | Hip: 42″ | Wearing Size: Medium
Buckle MEN'S NEW ARRIVALS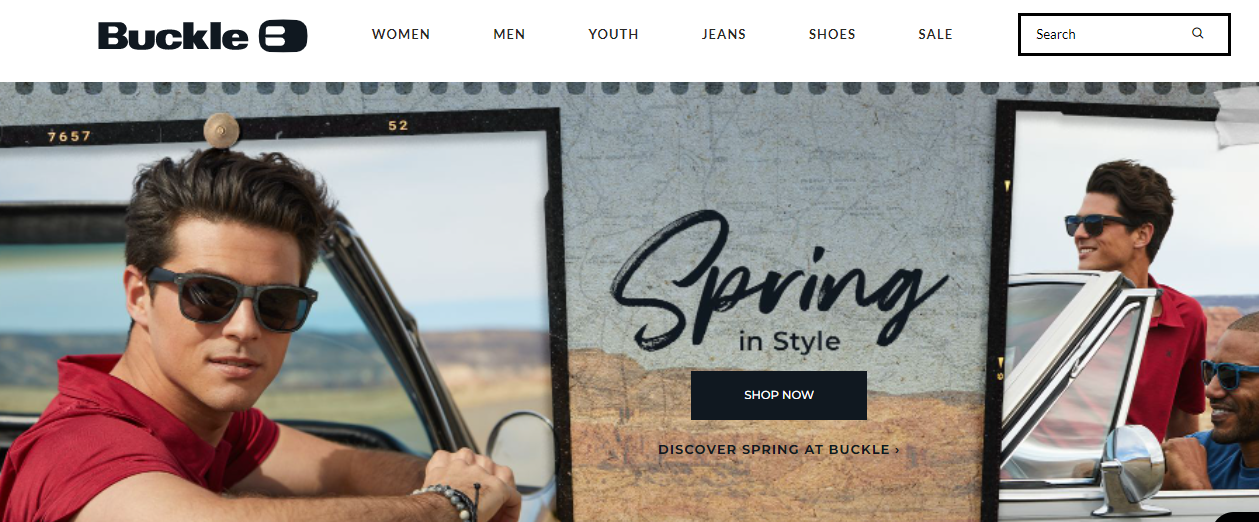 Aiden Boot Stretch Jean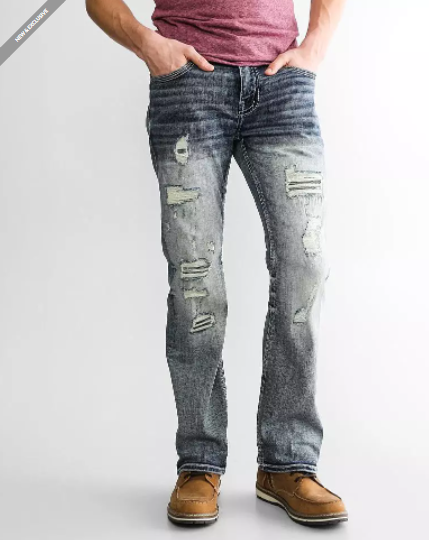 A slim fit jean for a guy who loves a more fitted look but still has room to move. Featuring performance stretch that allows you to move and take on the day in style and comfort.
DETAILS
Boys sizes available! See Size Guide for more info
Slim fit bootcut jean
Performance stretch fabric for a higher level of flexibility
Low rise, 18″ bottom opening
Color pop stitch embroidery on darted back pockets
Hand sanding, whiskering, grinding, destruction with fill yarn and denim backing details
Zip fly
Shoe sku 961296
Oh Buoy 2 in 1 Stretch Boardshort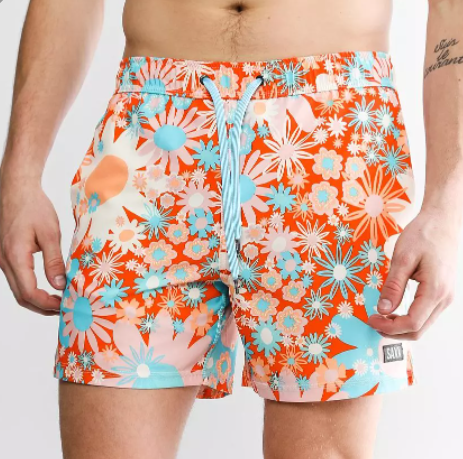 You will be ready for your next beach bash with these trunks from SAXX. With a built in liner featuring the guest-favorite Ballpark Pouch™, these boardshorts will keep you the life of the party.
DETAILS
Retro floral print 5″ slim fit liner boardshort
4-way stretch
12″ rise, 17″ outseam
Elasticized cinch tie waistband
Side seam and back flap pockets
Quick dry, fade resistant fabric
Odor resistant
Ballpark Pouch™ for friction and chafe free support
Wally Funk Shoe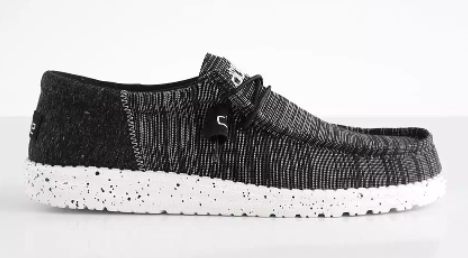 A cushioned footbed and stretch drawcord laces is what makes Hey Dudes a guest favorite. This marled style is only available at Buckle!
DETAILS
Lightweight marled lace-up shoe
Stretch drawcord laces
Cushioned leather insole
Flex & fold technology
Ruth Slim Taper Stretch Jean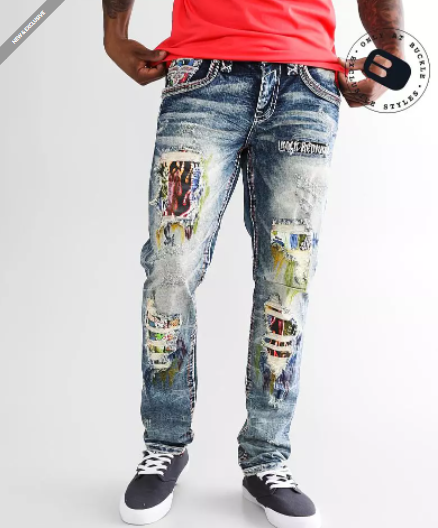 Stand out from the crowd in these edgy Rock Revival jeans! Featuring a slim fit and comfort stretch that will move with you with every step you take.
DETAILS
Slim fit jean
Comfort stretch fabric
Tapered from knee to hem
Low rise, 13″ bottom opening
Color pop stitch on embroidered blowout faux flap back pockets
Hand sanding, whiskering, grinding, destruction with fill yarn, graphic backing, and painting details
Zip fly
Matching t-shirt
Shoe sku 954382
Model Info: Height: 6'1″ | Chest: 40″ | Waist: 31″ | Hip: 38 1/2″ | Wearing Size: 31×32
Riser II Reversible Leather Belt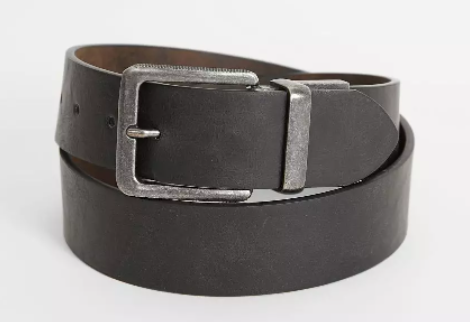 DETAILS
Daytripper Stretch Boxer Briefs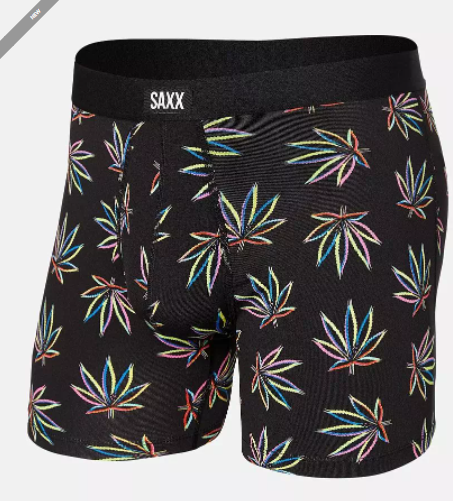 Designed for the guy on the go, this Daytripper boxer from SAXX has everything you could want! The moisture wicking fabric that keeps you dry, the Ballpark Pouch™ to keep it all in place and the Flat Out Seams™ for an itch free experience will make you never want to take them off.
DETAILS
Relaxed fit neon printed 5″ boxer briefs with fly
Elasticized waistband
Three-D Fit™ creates support around glutes, thighs, quads and hamstrings
Flat Out Seams™ have reverse stitching for an itch free experience
Moisture wicking combats clamminess and allows moisture to dissipate from the skin
Ballpark Pouch™ for friction and chafe free support
Shield T-Shirt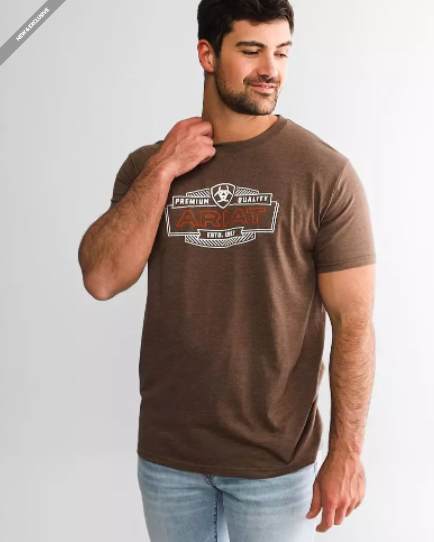 DETAILS
Graphic heathered t-shirt
Model Info: Height: 6'1″ | Chest: 41 1/2″ | Waist: 33 3/4″ | Hip: 41 1/2″ | Wearing Size: Large
BUCKLE SALE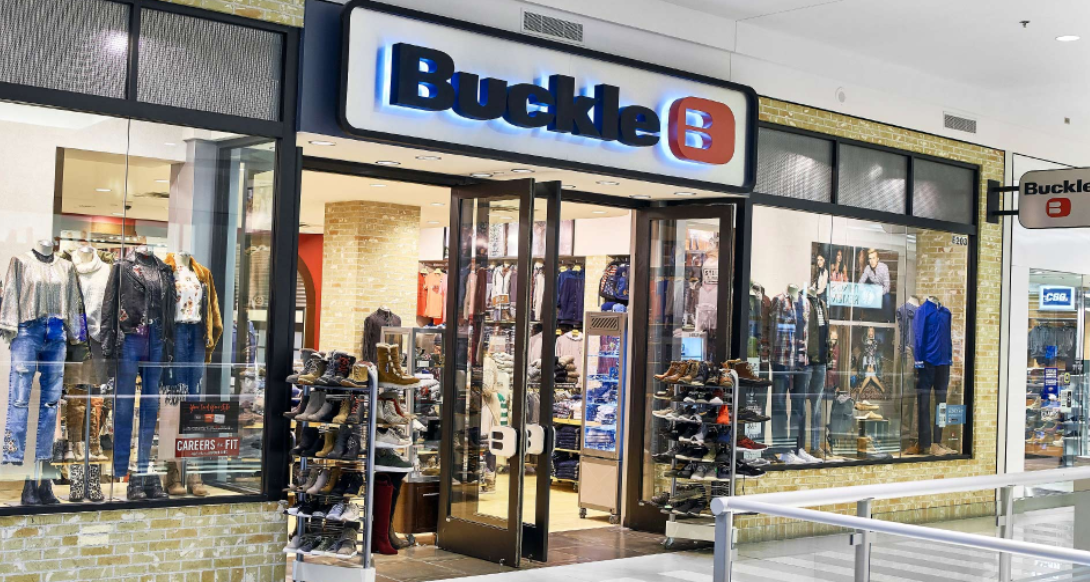 Ready to wear styles on sale, we know it almost sounds too good to be true – but it is! Women can explore shirts, jeans, accessories and shoes on sale now. Men shopping Buckle sales can pick up jeans, t-shirts, shoes and shorts. Men and women shopping Buckle clearance can easily finish with an entire new outfit while saving a few dollars! If you're looking for jeans, check out men's and women's jeans on sale from brands such as BKE, Departwest, Rock Revival, Levi's and more. Shopping Buckle's clothing on sale is the best thing you could do for your wallet.
You can also shop youth clothing on sale to save a few dollars while shopping for your kid who seems to never stop growing. Girls' sale includes jeans, dresses, shirts, coats, jackets and more! Boys' sale clothing includes T-shirts, sweatshirts, polos, shirts and more.
Along with our sale section, you can also shop Buckle factory seconds. Factory seconds are the same great styles you're used to, with slight variation. Factory seconds for women include jeans, shoes, shorts and more. Factory seconds for men include jeans, pants, shirts and more.
BUCKLE JEANS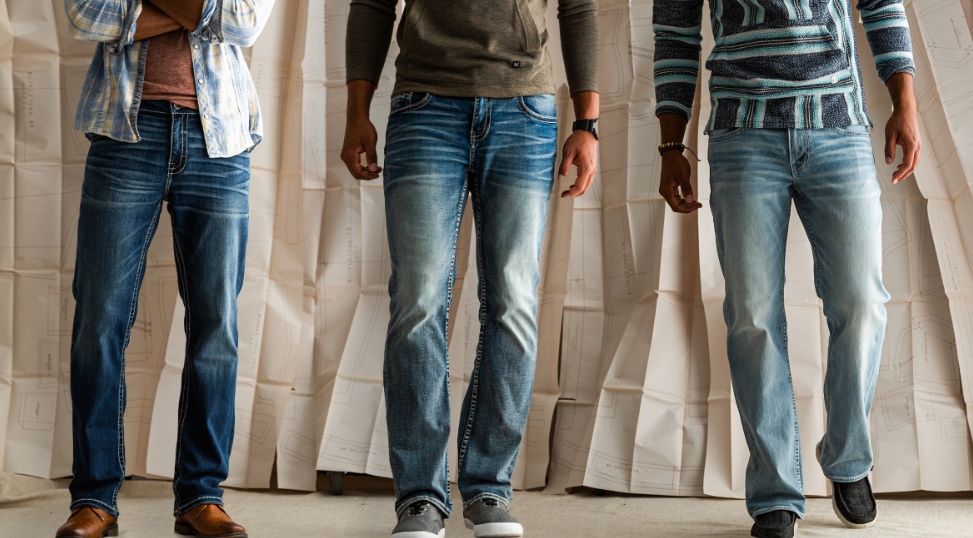 Looking for your new favorite pair of jeans? Well, call off the search because you're at the right place. Allow Buckle to formally welcome you to your very own personal denim oasis. With Buckle's diverse styles and brands, you're guaranteed to find your new favorite pair (or two!). We have an assortment of washes, and colored jeans that will elevate any outfit. For women we have mom jeans, high wasted jeans, flared jeans, ripped jeans, skinny jeans and more. Our men's jean shop guarantees you'll find the perfect pair of ripped jeans, skinny jeans, black jeans, bootcut jeans, distressed jeans, or any other style you desire.
Jeans have proven to be a time tested essential; it is always present and yet ever changing. It's a staple part to every season and creates limitless styling opportunities. With Buckle's brand and fit offering there's a guarantee we have your next favorite pair of jeans, they're just waiting for you. Shop jeans from BKE, Rock Revival, KanCan, Miss Me, Levi's and more, now!
For your minis we have youth jeans! Our youth jean shop has jeans for the whole family with styles for girls' and boys'. Our girls' jeans come in a size range of 5 to 16, and our boys' jeans come in a size range of 4 to 16 – making sure there is a pair of jeans fit for every growth spurt.
Accessibility Policy
Buckle's mission is to provide the most enjoyable shopping experience to all of our guests and is therefore committed to facilitating the accessibility and usability of its website and mobile application. If you are having difficulty viewing or navigating the content on buckle or Buckle's mobile app, or notice any content, feature, or functionality that you believe is not accessible to people with disabilities, please call a Guest Service Representative at 1-800-607-9788, or email our team at [email protected], include "Accessibility Concern" in the subject line, and provide a description of the specific feature causing you concern and your contact information. Your feedback is important to Buckle and helps us continue to develop and implement new features that support and enhance accessibility.
FAQ

Are Buckle stores open?
Yes. Buckle is following both Federal, State and Local Government guidelines in our stores.
Also, keep in mind that Buckle is always open to meet your additional shopping needs.
Can online orders still be placed?
Of course! Buckle always remains open for those wanting to shop online. Ship to Store and Ship from Store options are available, allowing for more methods of pickup.
Can I still pick up my order in store?
Yes. We are also happy to offer the option for curbside pickup if that would be your preference.
Check your store's status and hours here. Find Your Store
What if I want to buy something?
Find your local store to see current store status and corresponding hours. Find Your Store
boohoo Review: Womens and Mens Clothes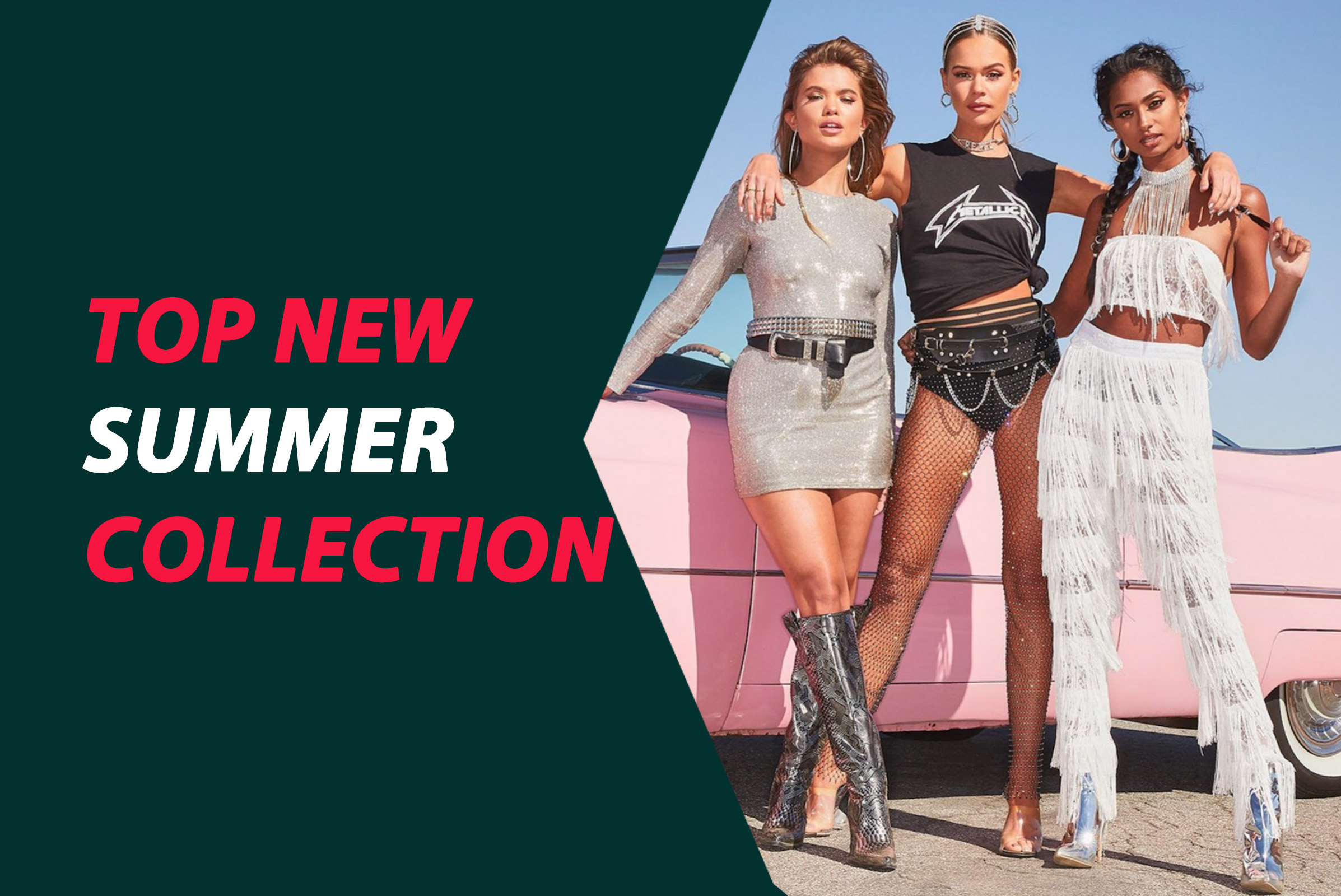 About Boohoo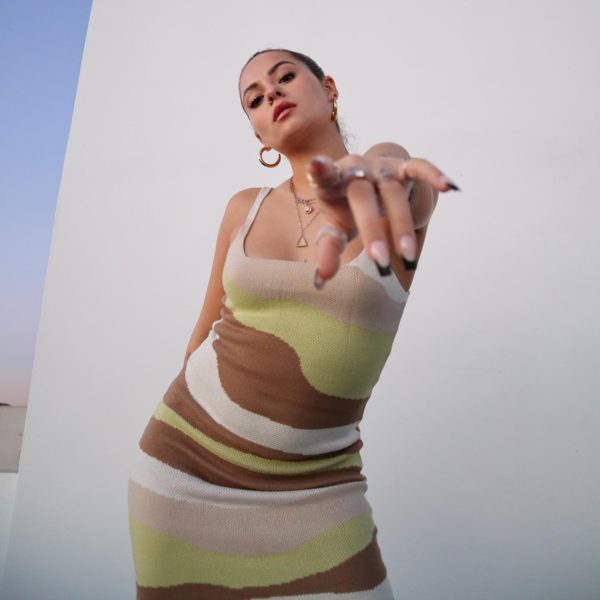 Forget serious fashion, Boohoo wants to make clothing fun again with a wide selection of products for men and women to help create your personal style! If you've been wanting to add a bit more interesting looks to your closet, then Boohoo might just be able to help you out.
With over 9.7M followers on Instagram and 3.8M likes on Facebook, it's quite obvious this brand has really captured people's hearts. They've even been featured in Forbes, Teen Vogue, and Elle.
What can be said about them? That's what we're going to find out. This Boohoo clothing review will look beyond Boohoo clothes and give you all the info on background, pricing, shipping, reviews, and more to help you decide how best to spend your hard-earned money!
Overview of Boohoo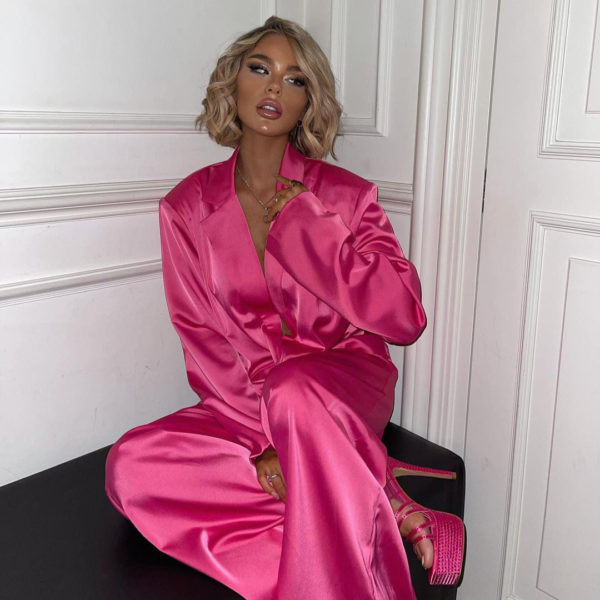 Launched in 2006, Boohoo embraces the idea of being your fashion BFF to make shopping fun, inspirational, and accessible. No drama here; only deals as you find the style that works best for you. Originally established in London, Boohoo has since moved to LA with international offices in France, and Australia.
Boohoo has been working on establishing a sustainable alternative practice regarding materials for their clothing. Moving forward, items will be made 20%-50% with pre-used fibers, organic cotton, and fabrics obtained from responsible sources. The goal is to cut textile waste and find a more manageable option that works for the environment rather than against it.
Now that we have a bit of background on the company, let's go over some quick highlights:
Highlights
Super fun and creative styles
Klarna, Afterpay, and Quadpay available
Inclusive sizing
Petite, tall, and maternity categories
Eco-friendly fabrics
28-day returns
It seems Boohoo is doing their best to turn the idea of 'fast fashion' on its head, which is a promising thing to see. However, this Boohoo clothing review will dig even deeper behind-the-scenes to see if the brand can stand up to the hype of fashion bestie.
Boohoo Review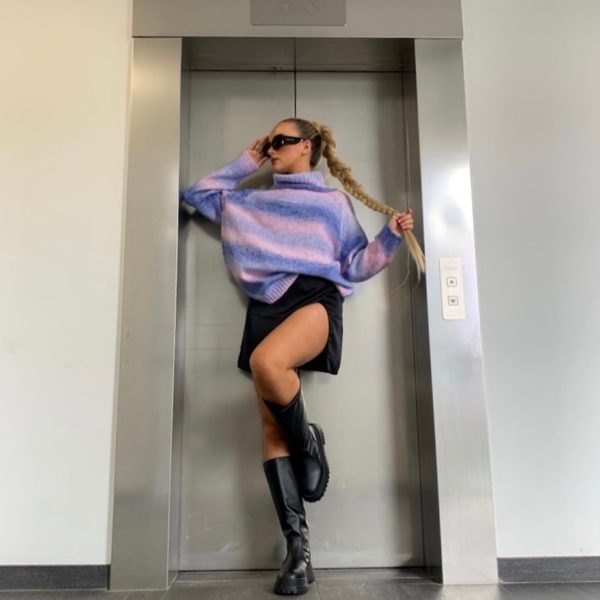 Boohoo products can transcend age and gender, leaving so much to explore before buying! Whether you're a Boohoo man looking for a solid pair of shoes or you're more into Boohoo women's fashion for that perfect dress, this brand has you covered! Here are some of the top designs this company has to offer!
Boohoo dresses, jeans, tops — oh my! This brand brings Boohoo curves, plus sizes, and maternity wear to a new level of women's fashion. With so many options we narrowed our list down to a few top best sellers!
Boohoo Maternity Bodycon Dress Review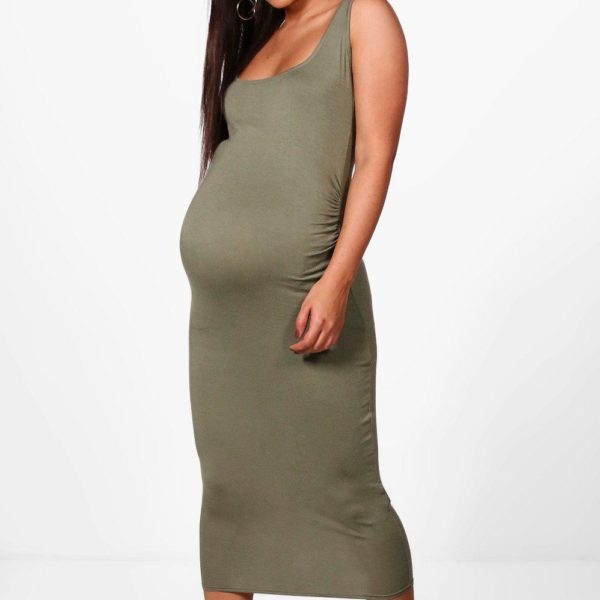 Maternity clothing doesn't need to be drab; you can rock your baby bump in the Boohoo Maternity Bodycon Dress!
This Boohoo maternity dress is designed for peak comfort with its light polyester, viscose, and elastane blend. You don't even need to think about it — just throw it on and you're out the door. Long, flexible, and available from US sizes 6 to 12, this is a must-have for any expecting mother.
The design works for both casual and formal situations, keeping you comfortable in any environment. You have three choices in color:
The Boohoo size chart will help you best select the size you need to be serving style until that baby is born!
Even better, this dress is currently down to $8 from its original $20. Buy now to save a bundle for the comfort you need in your second trimester. Klarna, AfterPay, and Zip are available with payment plans.
Boohoo Plus Cap Sleeve Jersey Midi Dress Review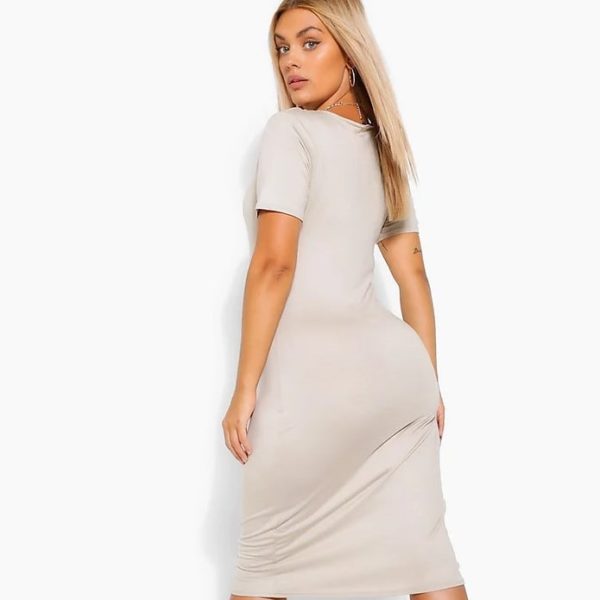 Every woman needs an outfit they can throw on at a moment's notice and still look effortless. The Boohoo Plus Cap Sleeve Jersey Midi Dress even comes in a variety of colours so you can pick what works best for you This Boohoo plus size dress is one of many Boohoo plus options.
Made from a jersey knit, this dress will flow over your incredible curves. The dress is available in US sizes 12 to 24 and comes in seven colors:
Stone
Gray marl
Khaki
Red
Navy
Black
Orange
Dressed up or down depending on what you need, this dress is a perfect addition to your closet for only $30, currently on sale for $12. Klarna, AfterPay, and Zip are available with payment plans.
Boohoo Acid Wash Rip Split Hem Jeans Review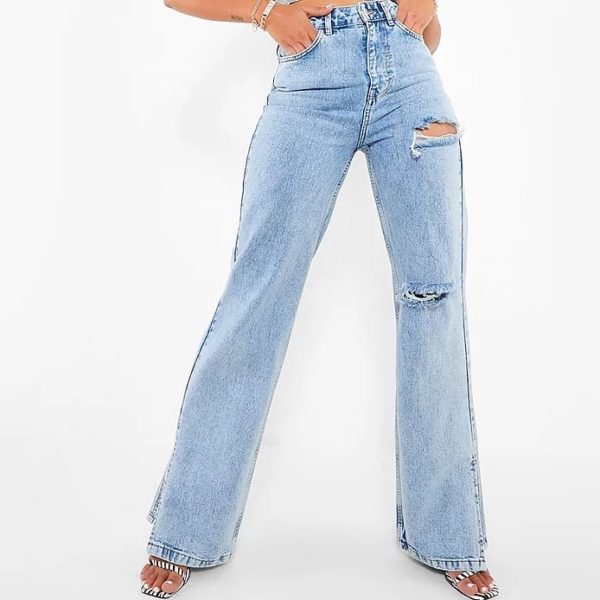 For those moments you want to be on trend without spending a ton of money, these Boohoo Acid Wash Rip Split Hem Jeans make a statement unlike any other. Slight rips in the material rough up the look just enough to give a bit of attitude to your style without making it seem too forced.
Available in Boohoo USA sizes 2 to 12, these jeans are perfectly suited for any season. Forget make or break, these stunning ice blue jeans will forge a new fashion with any top you choose to pair.
This item is currently on sale for $22, down from its regular price of $56. Klarna, AfterPay, and Zip are available with payment plans.
Boohoo Basic V-Neck Ruched Front Thong Bodysuit Review
With Boohoo, curves will never be hidden! Show off your size with the Boohoo Basic V-Neck Ruched Front Thong Bodysuit. Available in a slimming black, your curves will pop and show off your assets with ease! Made from a polyester and elastane blend, you'll feel comfortable while stepping into your sultry side.
Who thought basic could look so bold? Boohoo front thong bodysuits are a simple and elegant design made to impress. For only $10 instead of the regular price of $20, you'll save on a stunning piece that will enhance your image to the next level.
Unfortunately, at the time of this Boohoo clothing review, this item is now sold out.
Boohoo Animal Print Scoop Neck Swimsuit Review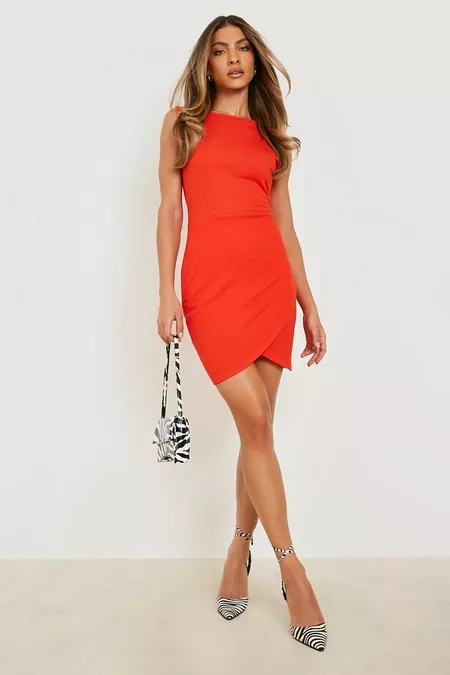 Boohoo swimwear lets your wild side out in the Animal Print Scoop Neck Swimsuit. When you walk around the pool or at the beach in this stunning one-piece, you'll have all eyes on you.
This purple hued swimsuit has high cuts on the leg to give you that va va voom factor! This polyester and elastane suit is made to breathe and keep you cool during the hottest summer days.
Available in US sizes 2 to 8, this Animal Print Swimsuit retails for $50, currently on sale for $24. Klarna, AfterPay, and Zip are available with payment plans.
It wouldn't be a full Boohoo clothing review without taking a look at men's fashion. Our favourite featured best sellers below are the best place to start diving into a whole new world of affordable menswear!
Boohoo Oversized Nirvana License T-Shirt Review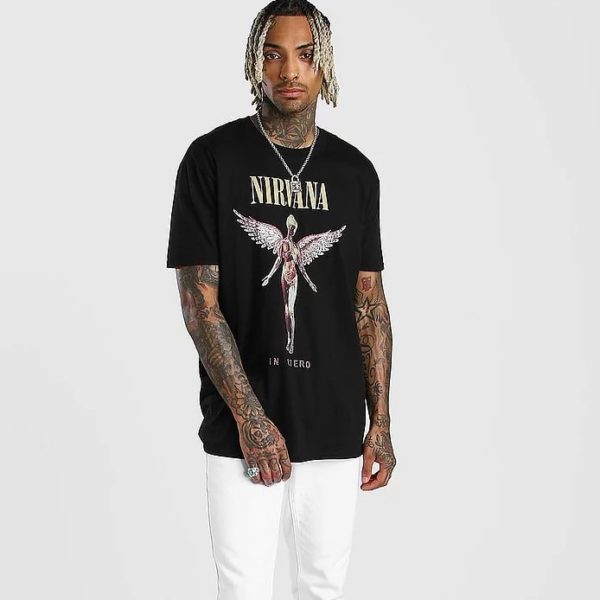 If you're a grunge fan from back in the day, then you need this T-shirt. There's nothing more classic than a simple black band t-shirt. And Boohoo's Oversized Nirvana License T-Shirt offers the perfect addition to your already growing collection. Pair it with some Boohoo jeans and you'll be strutting around in a classic casual look that can never be beat!
Made from jersey, this comfy tee will be your go-to piece when you're heading out for coffee or lounging with some friends. The shirt is available in black only and comes in US sizes S to L.
The Oversized Nirvana License T-Shirt retails for $30, currently on sale for $12. Klarna, AfterPay, and Zip are available with payment plans.
Boohoo Tapered Stacked Leg Shredded Jeans Review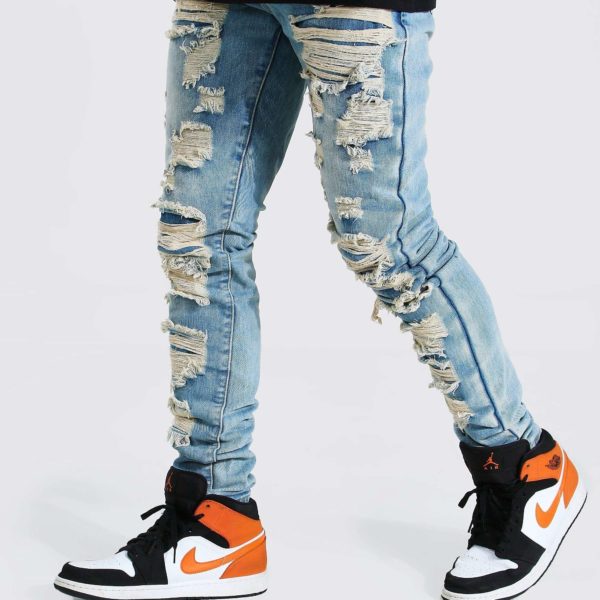 Your ultra casual look won't be complete without a pair of Boohoo Tapered Stacked Leg Shredded Jeans! These light blue jeans claim nothing but effortless style with the numerous shreds across the front. If you're going for an "I woke up this way/I don't care" vibe then these are the pants for you!
This distressed denim is the ultimate in cool and comes in US sizes 28 to 36. The jeans retail for $50, currently on sale for $20. Klarna, AfterPay, and Zip are available with payment plans.
Boohoo MAN Signature Mid-Length Swim Short Review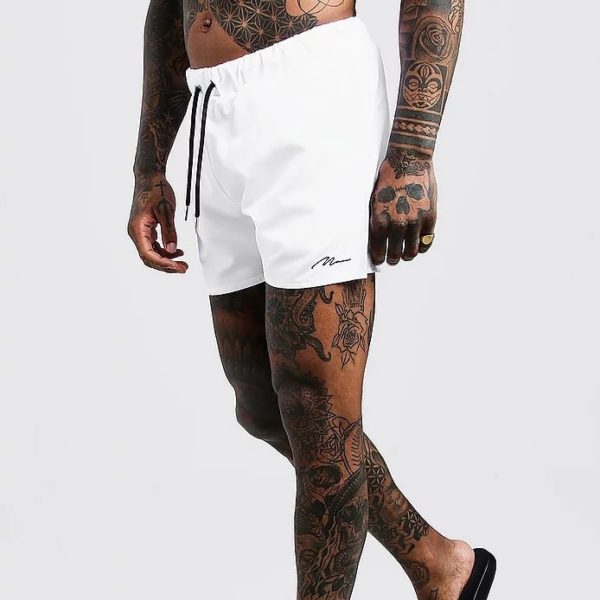 Get ready to take a dip in these Boohoo MAN Signature Mid-Length Swim Shorts. Don't be intimidated by not having anything to wear to that pool party when you've got this pair on hand. These swim shorts can transition from beach to backyard party in a snap.
Made from polyester, this white ensemble that will keep you looking and feeling cool for those nice summer swims! The shorts come in US sizes S to XL and are available only in white. No matter where you go, you'll be floating a smile in these incredibly comfortable swim trunks.
The Signature Mid-Length Swim Shorts retail for $24, currently on sale for $10. Klarna, AfterPay, and Zip are available with payment plans.
Boohoo MAN Script Deboss Slider Review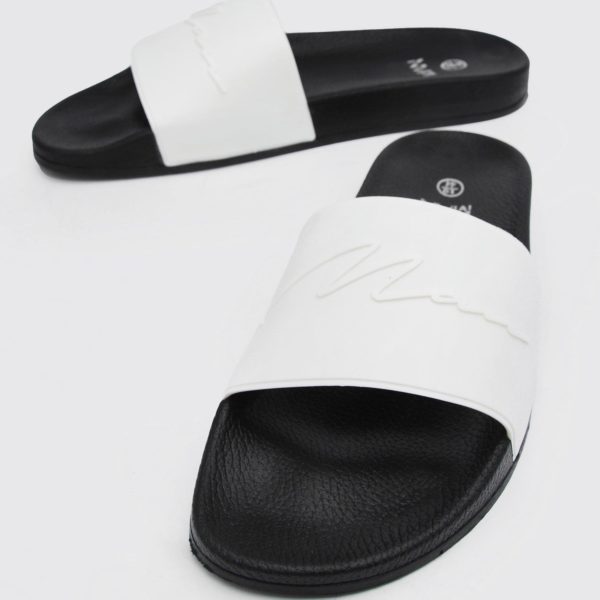 Boohoo shoes offer up new options you never knew you needed. Among those options are the Boohoo MAN Script Deboss Sliders. Looking for a quick set of sandals to slip on in the summer? Boohoo has just what you need in a bold black or white design.
Made from polyurethane, the sliders are available in US sizes 9 through 12, making these wide band sandals comfortable on your feet, no matter how long a trip you take. For only $6 instead of the usual $16, you may as well get two pairs. Klarna, AfterPay, and Zip are available with payment plans.
Who Is Boohoo For?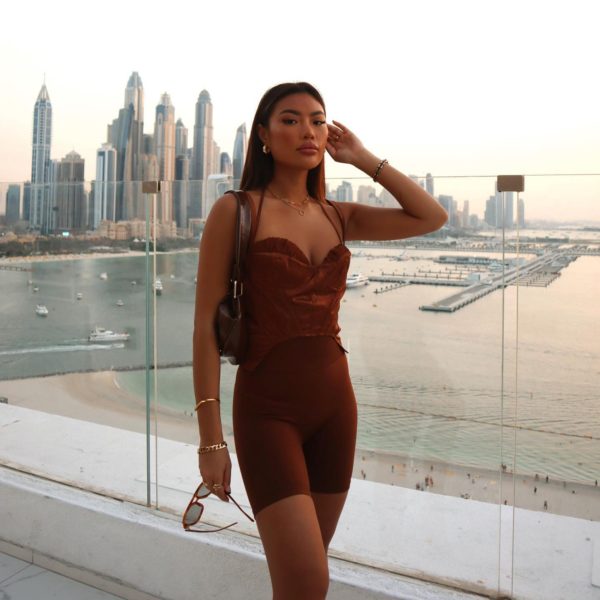 Boohoo style is geared towards people who are looking to spice up their wardrobe at a great price. No need to spend big money when you aren't sure what you want out of it yet. Boohoo advertising seems to lean more towards women and women's fashion than men, though their line has expanded to include men's fashion as well.
Comparison: Boohoo vs. ASOS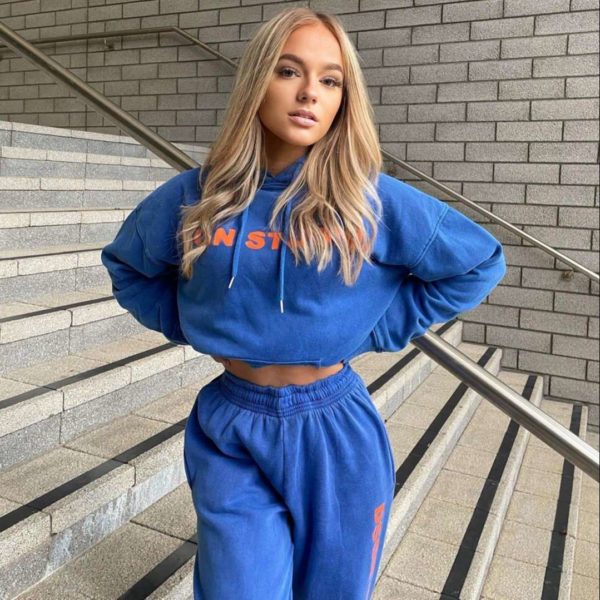 Boohoo's brand has skyrocketed through the past ten years, picking up speed through stocks, international offices, and most recently buying out other brands. Alongside them in their quest to win over online shopping is ASOS.
ASOS is a one-stop shop for men and women's fashion. Both brands offer affordable clothing to build your own style and individuality. Similar in style, price, and shipping reviews, what makes one better than the other?
The e-retailer giants are known for pushing out several hundred different styles each week, bombarding their customers with an overwhelming amount of choice. With fast fashion being a big drain on earth's resources, ASOS, much like Boohoo, has made efforts towards lessening their impact by reusing materials and using more sustainable methods.
In terms of pricing, ASOS and Boohoo are pretty on par with one another when they aren't having big sales. For example, ASOS' AX Paris Plunge Dress retails for $72, whereas Boohoo Off the Shoulder Midi Dress sells for $60, currently on sale for $24.
Both retailers also ship internationally, with ASOS offering free shipping over $50 and Boohoo has a flat rate of $10 in the US. For returns, ASOS provides their customers with free returns, as does Boohoo.
If you're interested in more information about ASOS, you can check them out here.
Boohoo Reviews: What Do Customers Think?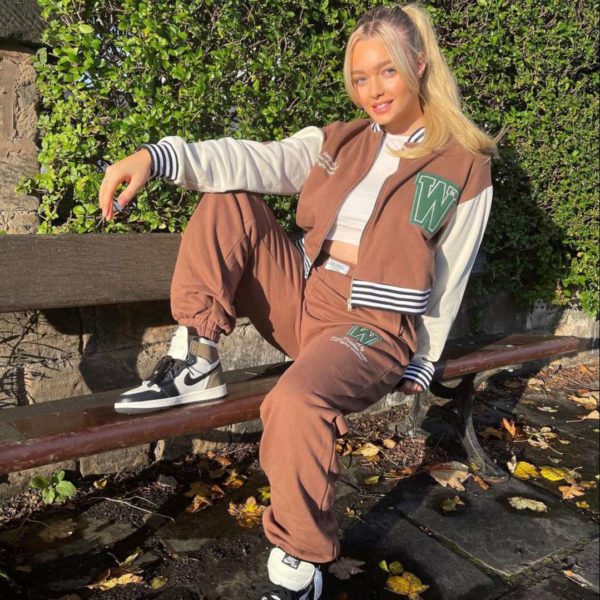 When it comes to fast fashion retailers, you may not always get the whole picture when you go to their website. That's why this Boohoo clothing review has packed in what their customers truly think about the brand.
TrustPilot's Boohoo clothing reviews are higher rated than other sites. At 4.3 stars out of 176,000 reviews, there are numerous fans who love their clothing, with one happy customer stating, "Very helpful and prompt customer service. Great experience. What more do you want. Boohoo is my go to place got clothes now."
Another satisfied buyer from Sitejabber mentioned, "I just found Boohooman a couple of weeks ago. The clothes all run a size small, maybe even a size and a half. The shirts fit width, but couldn't also cover the length for a Tall size. But, WOW, the quality! Especially for the price! Sturdy, thick material, fantastically made, and great looking."
And people can't stop raving about it on Influenster, rating it 4.1/5 stars out of 1,095 reviews. One person wrote, "I love the high waist jeans and the fabric. The company ships items very fast. The price point is perfect, and I love the plus-size collection."
Is Boohoo Worth It?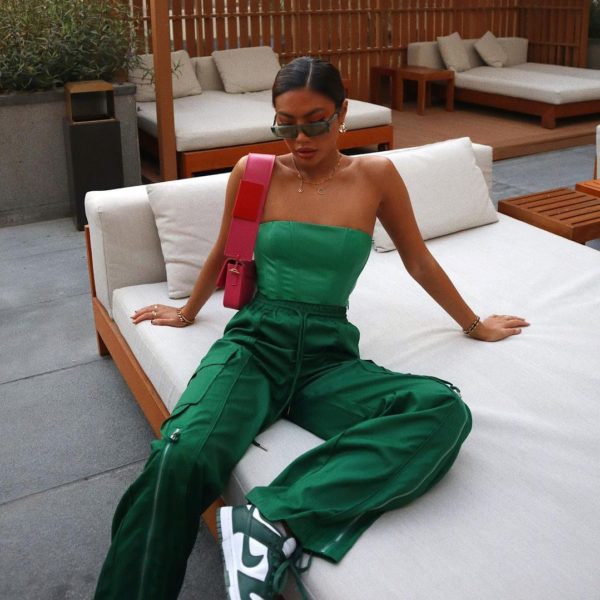 Boohoo's reviews definitely point to the brand being worth it. There are many Boohoo clothing reviews that preach their amazing experiences with the brand.
With that in mind, their affordable prices and expansive stock lend themselves to a certain type of individual – those looking to expand their style without having it break the bank. If you're looking to try something new and add a bit of flare to your wardrobe, then Boohoo is the perfect place to shop.
Boohoo Promotions & Discounts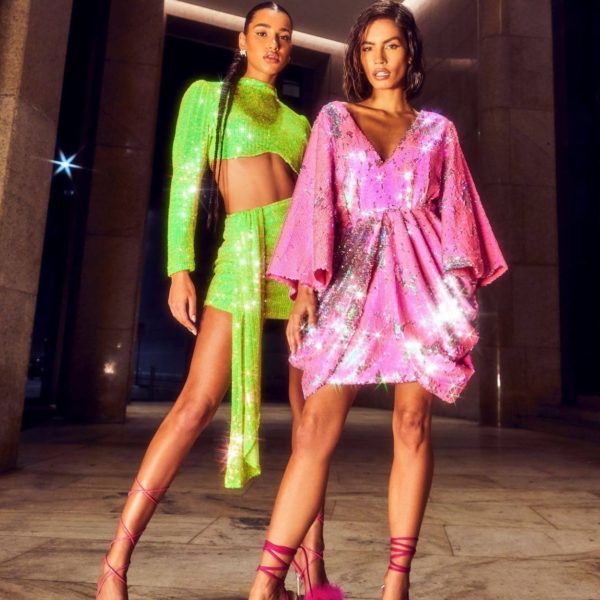 Boohoo promo codes appear throughout the website and offer great discounts on already low prices. Along with their sale section, you can get:
60% off everything in their New Season sale
50% off items along with $3 shipping
10% for subscribing to exclusive offers
5% Student discounts
Boohoo offers a page on their website dedicated to letting you know what promos and deals are available.
Where to Buy Boohoo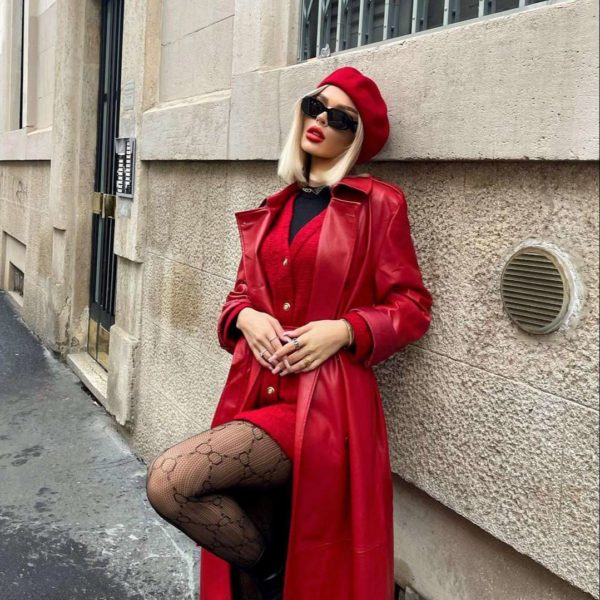 Boohoo clothing is available on multiple websites and platforms. The brand website www.boohoo .com offers the entire store selection along with their Google Play Store app. Boohoo clothes are also available on:
Lyst
Boohoo Man (dedicated entirely to men's fashion)
FAQ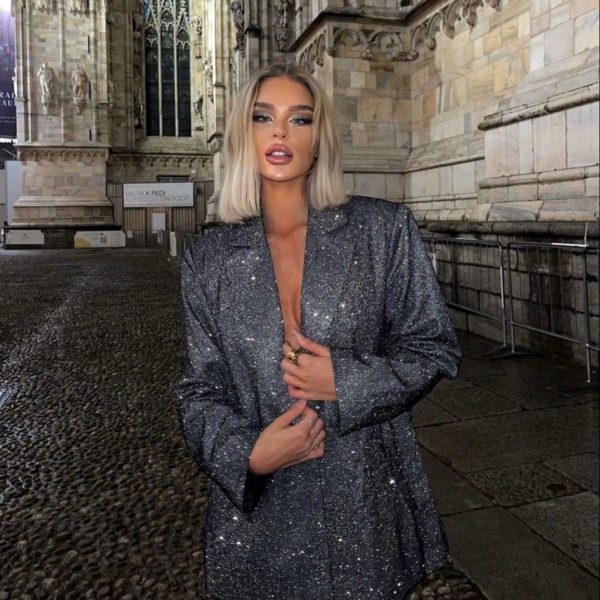 Where is Boohoo clothing located?
The US head office is currently located in Los Angeles, California. The former London company moved in 2017 amidst their launches of Boohoo Premium and Boohoo Beauty.
Where is Boohoo made?
This Boohoo clothing review found the brand claims the majority of their products (75%-80%) are manufactured in the UK.
Is Boohoo true to size?
Boohoo clothing reviews list some inconsistency regarding true to size. Many suggest the clothing is a perfect fit while some argue the sizes run a little large.
What is Boohoo's Shipping Policy?
Standard and express shipping options are available for all locations, but to determine the cost, check the delivery or shipping details page on Boohoo's website under your location. Boohoo covers all duty fees, but extra taxes may be added to your order.
In the US:
If you're ordering from Hawaii, the company recommends giving a 4-5 week delivery time.
Boohoo does ship internationally but again, you will need to check shipping fees through the dropdown menu under Shipping Information.
What is Boohoo's Return Policy?
Looking for a different style or didn't love what you purchased? Boohoo offers returns and full refunds within 28 days of your delivery. Unfortunately, exchanges aren't offered through Boohoo, however returns are a quick and easy process through Boohoo's new paperless method!
To return an item, follow these simple steps:
Package your item to prepare it for the return.
Log on to the Boohoo return portal and enter the necessary information.
Printing your label.
Send it off in the mail!
You'll receive an email verifying your return once it has been delivered to Boohoo. And don't worry about keeping your postage receipt because it's all tracked. That said, Boohoo does not cover any import taxes or duty.
For sanitary purposes, swimsuits, lingerie, face masks, jewelry, and cosmetics can't be returned. Everything must be in their original condition in which you received it.
Savage X Fenty Lingerie Review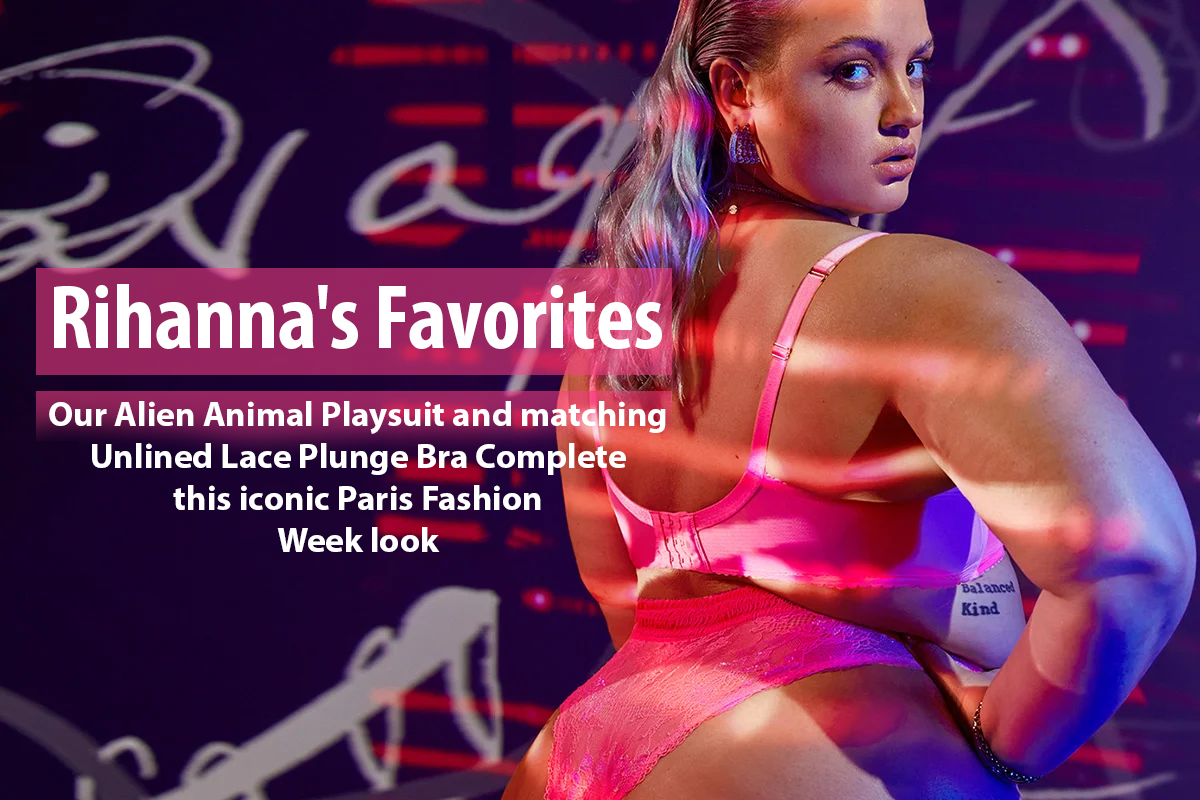 About Savage X Fenty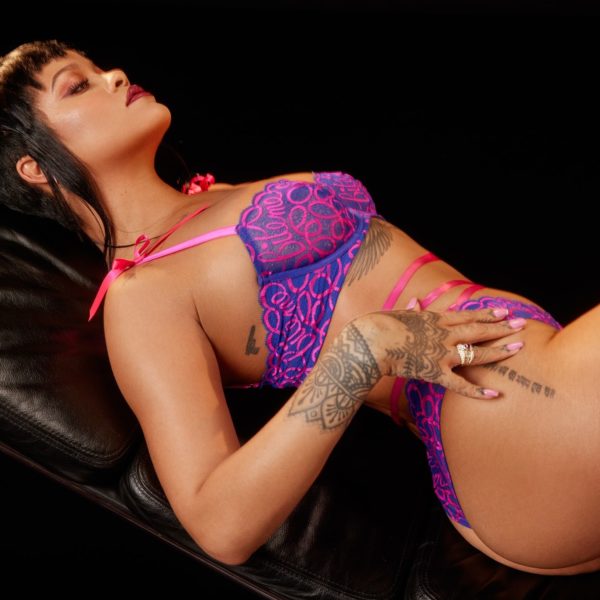 Rihanna might not have released music for a hot minute, but her Savage x Fenty line continues to satisfy the appetites of fans. If you're looking for new lingerie, what better place than a brand by an artist who produces some of the sexiest music of all time?
From bras to sleepwear, Savage X Fenty has you covered in lace. As an inclusive brand, there is lingerie for everyone, everywhere. As Rihanna said, "We want you to feel sexy and have fun doing it."
Without a doubt, the company is popular with 4.3M followers on Instagram and over 600k likes on Facebook. But what are the products like, what do customers think, and even though this feels ridiculous to say, is the brand popular because the products are good or because of Rihanna's fame?
Don't worry, this Savage X Fenty lingerie review will take you through everything you need to know so you can make the best decision for you.
Overview of Savage X Fenty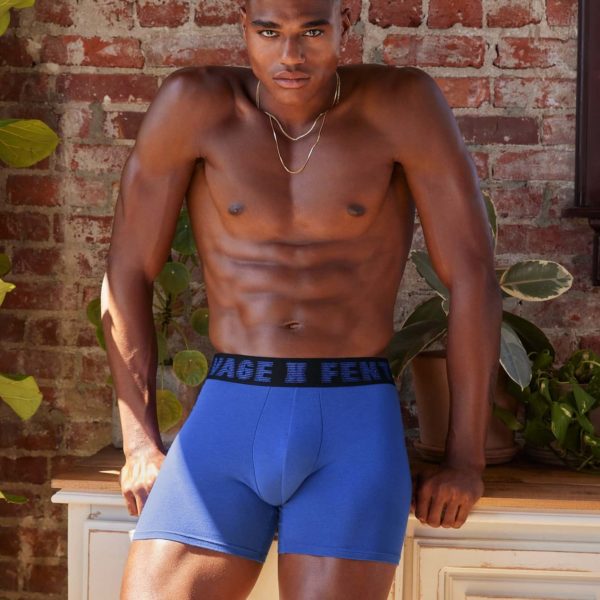 Despite its recent start in 2018, Savage X Fenty has quickly grown to a $1 billion valuation in lingerie equity. In the past year, the company saw a 200% increase in revenue and 150% increase in VIP membership even though it only had 90 items included in the initial launch.
This just shows how diverse and size-inclusive designs can be a win for all—more people can access the products and the brand will do nothing but grow.
Of course, Rihanna's name helps too, and she is making history. According to Kori Hale on Forbes, Rihanna is the first woman to create an original brand at LVMH.
Another special part of the brand is the Xtra Membership where you can sign up, fill out a personalization quiz, and subscribe for $50 a month to get intro offers, up to 25% off all styles, free returns, exclusive VIP sets and more.
With a huge range of bras, including bralettes, balconettes, t-shirt bras, and push-ups, you can find whatever you need from Savage X Fenty, and in your size since it fits 32A to 46DD, or 44DD for bralettes. The panties are also size-inclusive too, including a range from XS to 3XL.
The lingerie section is massive, including teddies, corsets, slips, and accessories. In each category there are curvy options as well, but before we get into the details about the different products, this Savage x Fenty lingerie review will give you an overview of the pros and cons of the brand.
Pros
Inclusive sizes and a wide range of styles and designs
Membership option for exclusive designs and discounts
90-day fit guarantee
Not super pricey
International shipping available
Cons
Membership is needed for the lower prices on products
There is little information about manufacturing and labor practices
Standard shipping costs $5 and $15 for rush shipping within the United States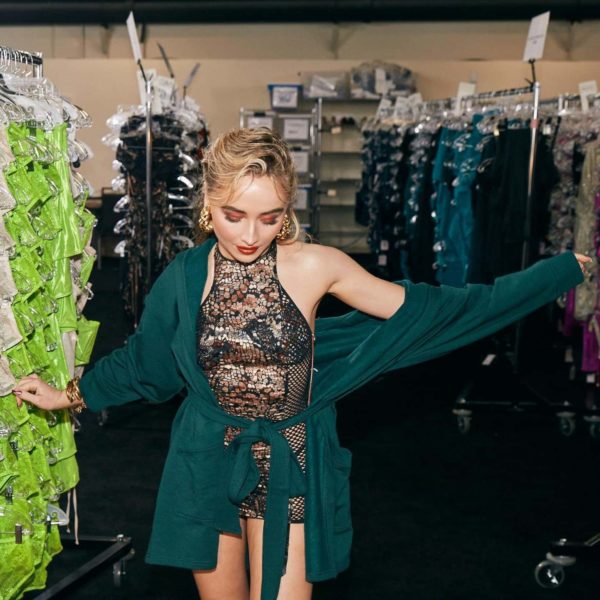 Though the brand has many different products, this Savage x Fenty lingerie review will focus on a few of their best-selling pieces. All have Rihanna's seal of approval, but there are a few that customers love best.
While this review will focus on pieces marketed towards women, the Savage x Fenty mens line is popular too; you'll just need to find out for yourself.
Savage X Fenty Review
One thing we, and fans, love about Savage x Fenty is the diverse model lineup. Body positivity is wonderful, and since Rihanna is so prolific, fans hope that this energy will spread to other brands too. On the other hand, most of the items are still shown through gendered marketing.
Regardless, this brand is moving in the right direction by empowering people to feel sexy wearing lingerie. Without further ado, let's dive into the products: the Vintage Lace Sheer Bralette, Hyper Real Metallic Lace Crotchless Bikini, Soft Mesh Open-Back Crotchless Legging, and the Forever Savage Short Robe.
Feels like we're forgetting something? Don't worry, this Savage x Fenty lingerie review will unpack the VIP membership too.
Savage X Fenty Vintage Lace Sheer Bralette Review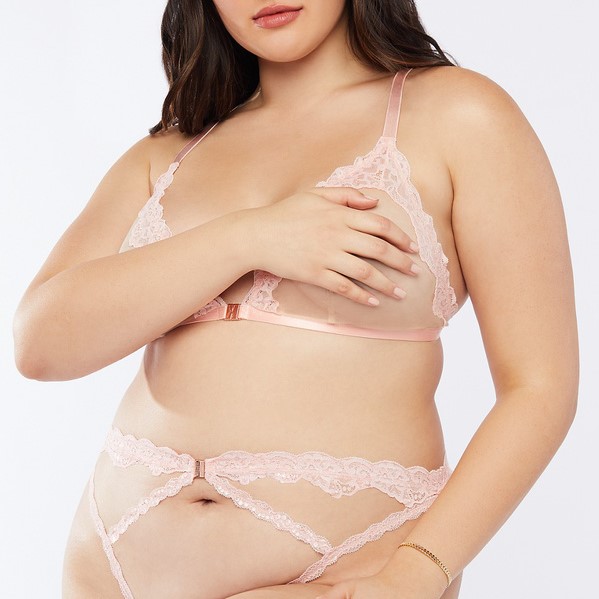 Looking for a spicy but delicate bralette? You'll find the perfect match in this Vintage Lace Sheer Bralette. In a beautiful peachy pink colour, this lacy bralette is see-through in the best places but secure too.
Wireless and unlined, the invisible tulle cups are framed by nothing but detailed scalloped lace trim. The straps are also adjustable, crossing in the back to form a lacy triangle. There are no details left unattended, and each part comes together for you to feel your sexiest.
With a front clasp, this product from the Savage x Fenty bras is easily opened too, so there will be no distractions from fumbling fingers. You'll feel like Aphrodite in this piece for sure.
Unfortunately, this bralette is currently sold out, but it is usually $30 for guests and $24 for VIP customers. New VIPs can even get it for only $12.
Savage X Fenty Hyper Real Metallic Lace Crotchless Bikini Review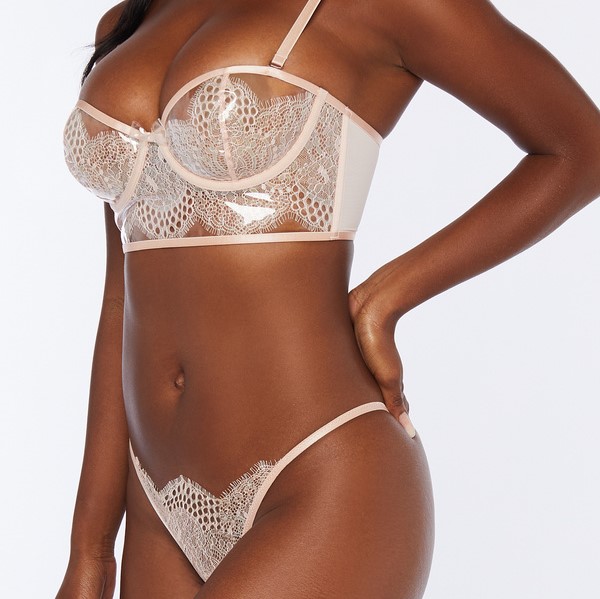 Want to complete the set? Check out the Hyper Real Metallic Lace Crotchless Bikini. We all know that the Savage x Fenty crotchless bikinis are popular items, but this one really steals the show.
Either in the shy pink or blue cyber cafe, this crotchless bikini is low-rise with minimal coverage but maximum fun. There is no elastic across the top besides pretty lace. Made from polyamide, metallic, and elastane, you should find no issues with skin-sensitivity. Just be sure to hand wash cold and dry without wringing or using the dryer.
With sizes from XS to 3X, this bikini would suit a wide range of sizes. Before you buy any item, you can also check out the product on different sized models.
At $25 for guests and $20 for VIPs, or $7 for new VIPs, this Savage x Fenty lingerie review finds that this bikini is cute and reasonably priced.
Savage X Fenty Soft Mesh Open-Back Crotchless Leggings Review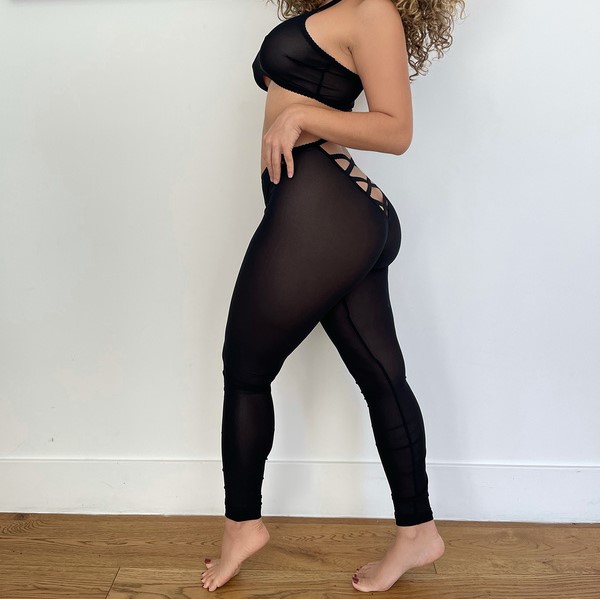 What about Savage x Fenty crotchless leggings? Undoubtedly their most popular product, the Soft Mesh Open-Back Crotchless Leggings comes in black caviar or purple lavender, with a fun surprise in store.
High-waisted with an open and strappy lace-trimmed back, you'll find that these aren't your regular crotchless leggings. The sheer soft mesh is made from polyamide and elastane, so it should feel great on your skin too.
While you can machine wash this item, don't use bleach or fabric softeners. At $50 for regular customers, it is a pricier item. But for VIPs, this product is $40. It's even cheaper for new VIPs, at $20 for a pair.
Savage X Fenty Forever Savage Short Robe Review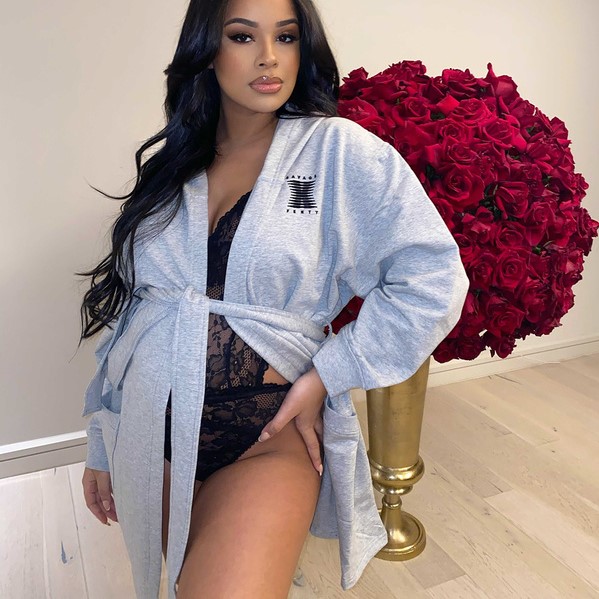 Last but not least on this Savage x Fenty lingerie review is the Forever Savage Short Robe. It's no wonder this piece is one of Rihanna's own picks. Comfortable and cozy, this soft robe will keep you warm before and after a good time.
Just like many other robes, this product has a hood and front pockets. But unlike what you find at Target, this robe has the Savage x Fenty logo right across the chest and hood. It also has a belt, and the short length adds a cheeky tease.
Made from cotton, polyester, and spandex, the sweatshirt fleece material suits even the most sensitive skin. Just remember to machine wash cold inside out and line dry.
Since it is $85 for non-members, you'd definitely want to take care of this piece. VIP members can buy it for $65 and new VIPs can buy it for $33.
Savage X Fenty Membership Review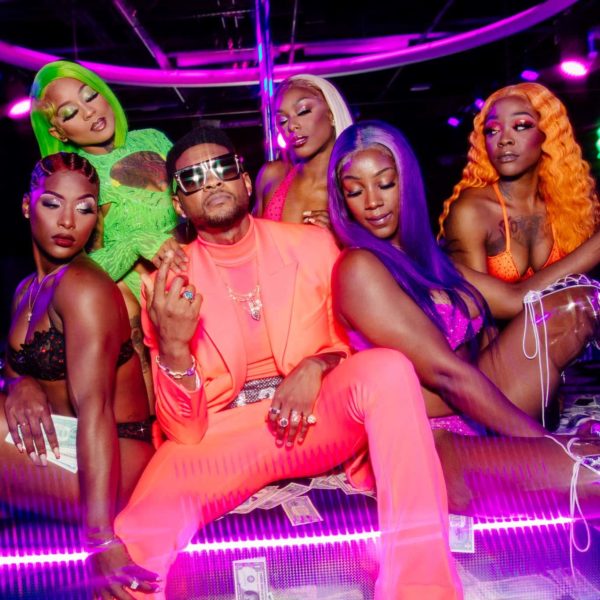 Now what is the membership this Savage x Fenty lingerie review goes on about? With all the different prices listed above, and with the current additional 50% off for new members, you might want to consider a VIP membership.
Members get exclusive products, drops, and additional perks for $50 every month. This money goes towards your VIP Member Credit in your account which you can choose to spend on purchases over $50. Or, you can save it up too! While your credits never expire, you can't redeem or refund them.
This Savage x Fenty lingerie review finds that this membership comes in handy since you'll get discounted rates on all products, and as an Xtra VIP, you'll get up to 25% off every full price item.
New users will also get the VIP intro offer, which really brings the prices down. You'll also get free returns, exclusive VIP sets, access to Xtra VIP boxes, and the ability to pay with Afterpay if your order is over $30.
But there is a catch. Your membership is auto-renewed every month and skipping can be tricky. There is a limited window where you can choose to skip the month's plan within the first five days of the month.
If you're thinking of a big haul and you're vigilant about managing your subscriptions, this can be a great way to save on products and have a wider range of options available at your fingertips.
Savage X Fenty Reviews: What Do Customers Think?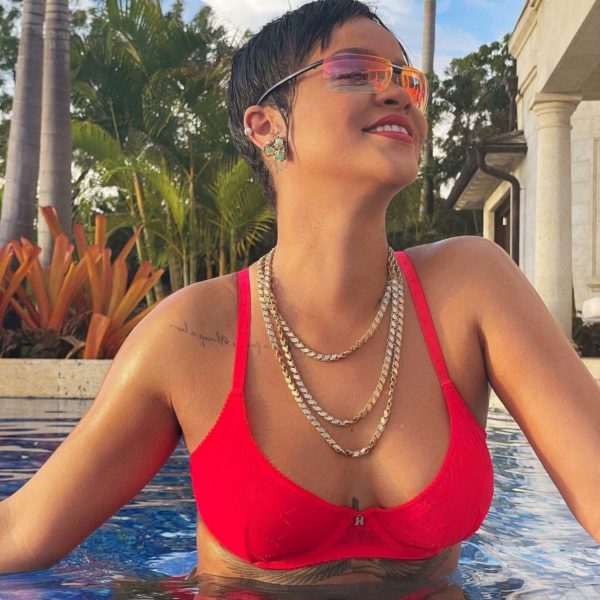 After taking a look at various independent blogs and customer comments on review sites, this Savage x Fenty lingerie review found that most customers are satisfied with their orders.
With a 4.4 rating on Trustpilot from 23,200 reviews, there are definitely many happy customers. Like Monique wrote: "Everything about Savage Fenty lingerie is nice!! I love the styles and the fit so much."
Maya agrees, writing: "I love every product I have gotten so far from this company. Everything is made so well, and makes me feel sexy again. Also shipping is on point and always on time!"
We headed to the Better Business Bureau where Savage X Fenty has a 1.5/5 star rating from 318 customer reviews. However, BBB has given the company an A+ mark for responding to customer complaints, especially about late or missing items.
Is Savage X Fenty Worth It?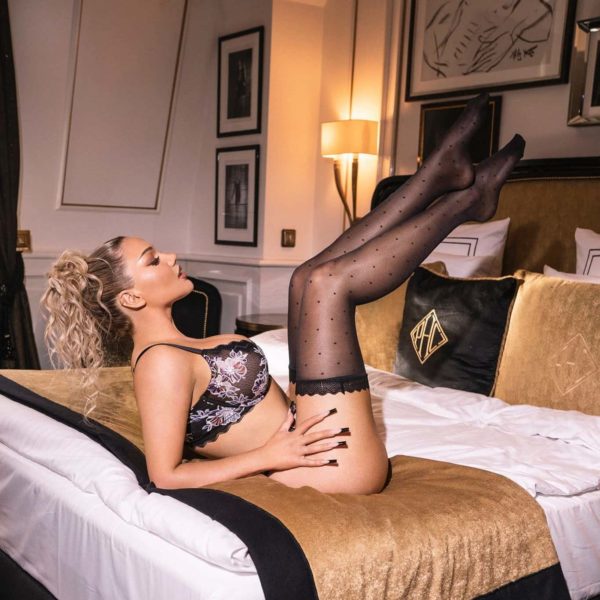 We have finally arrived at the biggest question: is this lingerie brand worth the hype?
Savage X Fenty does succeed in providing sexy and fun lingerie for affordable prices if you sign up for their membership. Celebrity lines are typically very expensive too, so this is a major selling point.
You get major perks with the membership program, so if you decide to go this route we definitely think the brand is worth a try.
Savage X Fenty Promotions & Discounts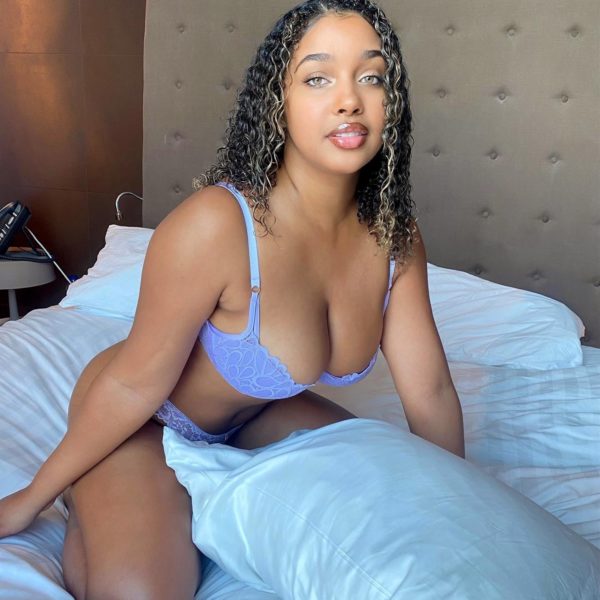 At the time of this Savage X Fenty lingerie review, there were two new VIP offers: 50% off sitewide and two for $29 bras and bralettes. There are no other Savage x Fenty promo codes.
Where to Buy Savage X Fenty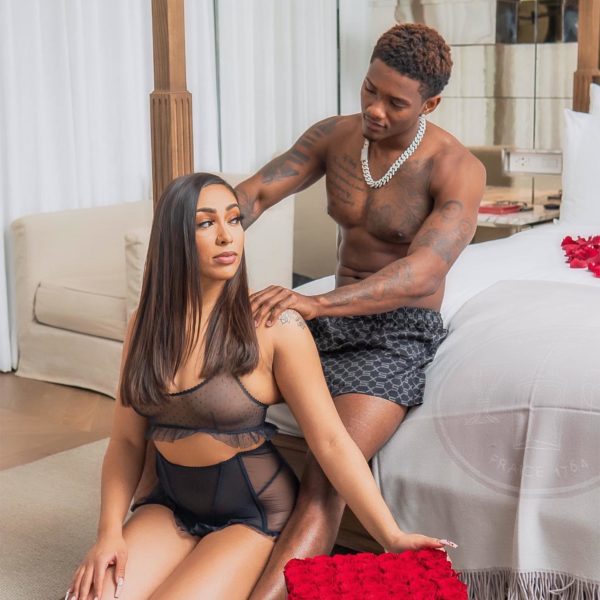 You should buy the products from their brand website to make sure you're getting the real deal, but they do also have a store on Amazon.
FAQ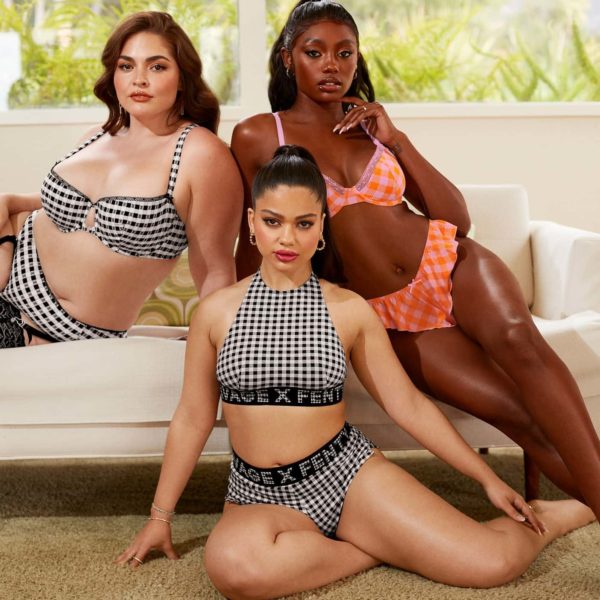 Who is Savage X Fenty for?
This Savage x Fenty review finds that the brand is for anyone who wants to embrace their sexuality and wear stunning lingerie. All the pieces are affordable too.
Now, while the sizes include a wider range compared to typical retailers, it is not as size-inclusive as other brands designed for a larger variety of bodies. Without a doubt, this brand does great things by having diverse models and more sizes, but they can continue to expand. The men's section is also rather small, with only bottoms and robes.
Like some other customers noted, it would be great to start tearing down the gender binaries and have more trans and gender non-conforming models. Body diversity is not just about size. That being said, this Savage x Fenty lingerie review does find the brand to a great example and a step in the right direction.
Can you buy Savage X Fenty without a membership?
Yes, you definitely can! But the prices will be a lot higher, though not overly expensive since lingerie usually costs more anyway. You might also miss out on additional perks, like exclusive items and free shipping on orders over $49. Members also have 90 days to return or exchange their item, but this definitely at an additional cost.
Also, some customers found it difficult to cancel or pause their membership. But as long as you follow the steps and double check with their customer service, you should be fine.
Where is Savage X Fenty made?
Unfortunately, the brand does not provide this information. Since there is a major issue with unethical labor and manufacturing practices in the lingerie industry, it would be beneficial for the company to be more transparent about their own conducts.
Is Savage X Fenty true to size?
Generally, the items should be the right sizes, but some customers have felt there are some discrepancies. Also, several customers noted that there are other brands that are more size-inclusive, providing more support, and offering a wider range. But the designs might not be the greatest, so customers hope that Savage x Fenty will continue to expand.
What is Savage X Fenty's Shipping Policy?
If you have an Xtra VIP Membership, you'd get free shipping on orders over $49 with 30 days to return or exchange for free. However, with the pandemic, the 30-day fit guarantee has increased to a 90-day fit guarantee too.
Orders should processed within two business days, then sent out depending on the shipping method you chose. The standard shipping cost in the US is $5, and you should get your order in 4-7 business days. Rush orders will cost $15, and take 2-3 business days.
You can check the estimated shipping times for international orders here. The prices would differ depending on your location, number of items, and overall weight.
What is Savage X Fenty's Return Policy?
For customers in the US, if you really unhappy with the items you ordered, you have:
A 30-day window to return your items from the date it shipped.
VIPs have a 90-day window to return their items from the date it shipped.
Make sure what you're returning is new, unused, resalable, and with the original tags too. Send your product back in its original, undamaged packaging as well.
However, sale items are not eligible for returns. Leftover credits cannot refunded either.
For international orders, you should call 1-855-728-2439 if you are unsatisfied with your order so you can get instructions about where to send your return and how much money you will be refunded. But you will need to pay for the return shipping, handling, and other costs like potential customs fees.