12 Best QVC Beauty Products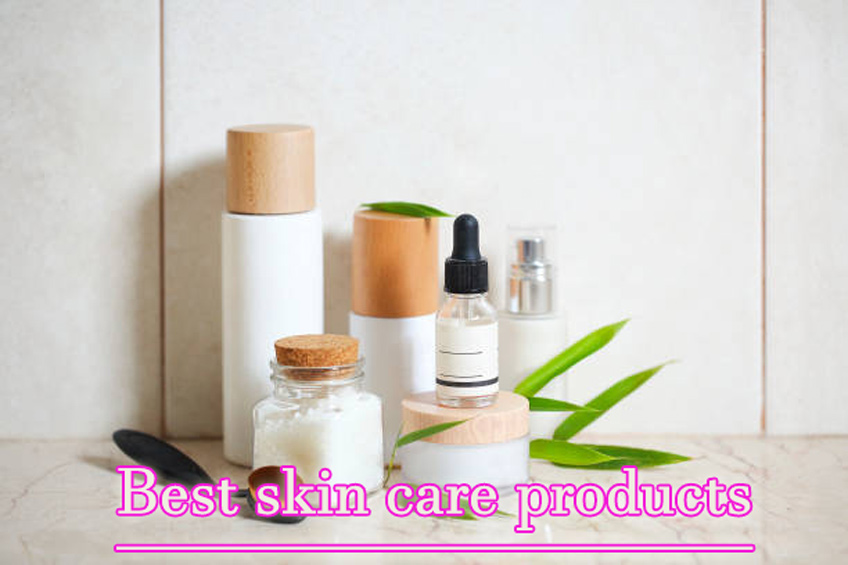 Shopping for the Best QVC Beauty Products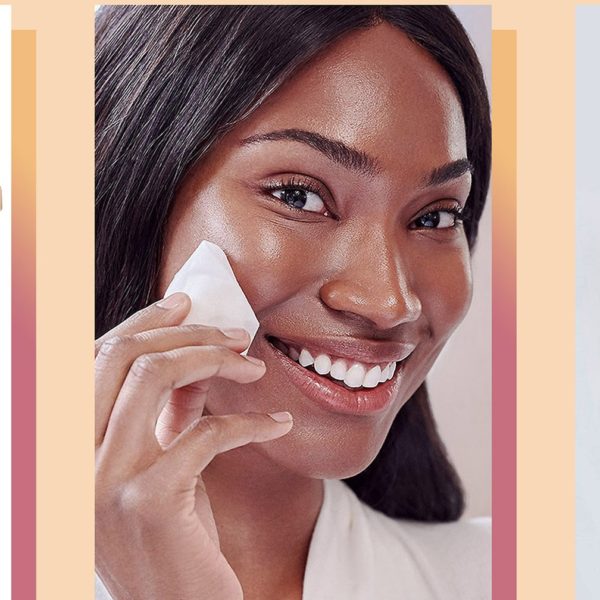 Whether you're making 2022 the year of damage-free hair, clear glowing skin, or banishing orange-looking foundation for good, you'll need the right skin, body, and hair care to do it. In a search for truly effective, top-rated, and affordable picks, we've pulled together a list of the 12 best QVC beauty products.
It's a mix of super-powered formulas, efficient hair tech, and skin-loving faves to give you picture-perfect looks in a pinch. Get ready to dump outdated cosmetics and say goodbye to serums that simply don't work. Let's dive into QVC's best of beauty bag.
About QVC
You may know QVC as the home shopping network that sells all your favorite products. Its inventory is seemingly endless, a collection of thousands of brands with even more products, many sold for exclusive prices you'll only find at QVC.
Making it effortless to find exactly what you're looking for, QVC is the place millions of shoppers turn to for quality, variety, and top-notch customer service. Outstanding service has always been a part of the company's success. Founded in 1986 by Joseph Segel, it broadcasts to 350 million+ TVs around the world.
And in its effort to make shopping easy, QVC offers its complete product selection through qvc.com. Browse daily specials and deals, get inspired with curated guides, or watch any of its channels live.
With products across 11 categories including fashion, jewelry, home, shoes, and more, since this is a list of the 12 best QVC beauty products, we'll be focusing on popular makeup, skincare, and beauty tools.
12 Best QVC Beauty Products
1. tarte Shape Tape Concealer w/ Sponge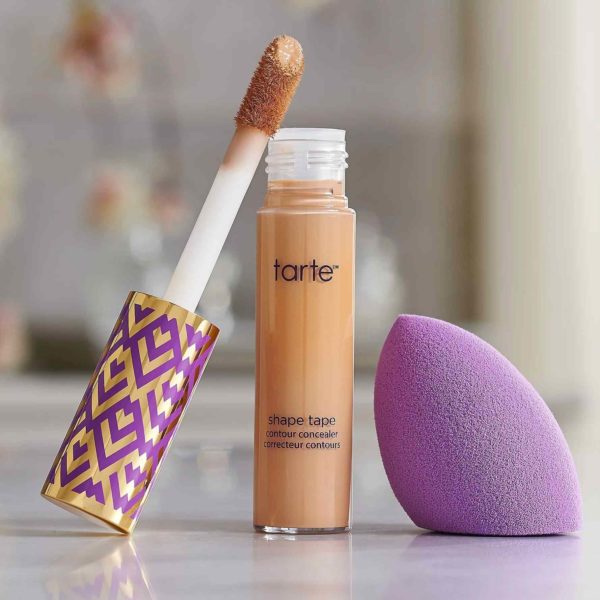 Loved for its gentle, natural formulas, tarte uses Amazonian clay as the base of many of its products. The Shape Tape Concealer is one of them, delivering full, long-lasting coverage that won't settle into fine lines. Ingredients like mango seed and shea butter help moisturize skin for a natural glow now and after you take it off.
With an inclusive color range of 29 shades, you'll find options from light neutral to espresso that work well with fair to deep skin tones. Thanks to the included sponge, the Shape Tape Concealer w/ Sponge lets you contour and highlight with ease.
Create Insta-worthy looks in a few swipes while you hide dark spots and imperfections. A 0.33 fl oz tube of Shape Tape Concealer w/ Sponge is $27.
Highlights
0.33 fl oz tube
Quickie Blending Sponge included
Long-lasting
Full-coverage
Made with Amazonian clay
Great pick for skin with fine lines
2. Givenchy Rouge Interdit Temptation Black Magic Lipstick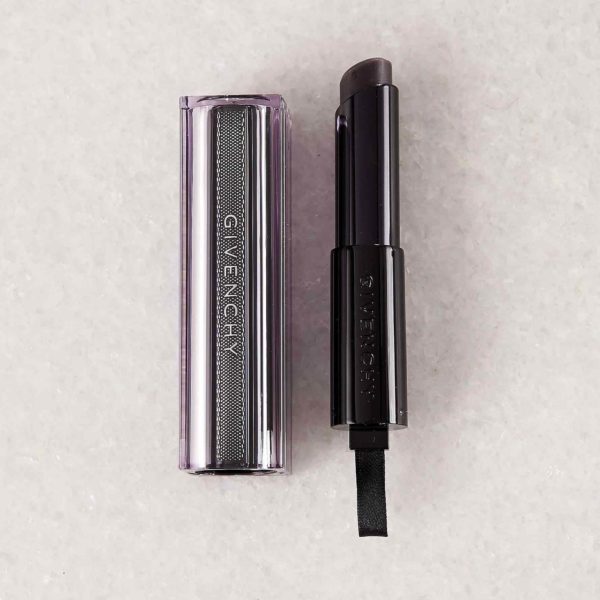 The epitome of custom cosmetics, the Rouge Interdit Temptation Black Magic Lipstick isn't black. In fact, it isn't really a color at all. Instead, its unique formula reacts with your lips' natural pH, creating a color that's completely you.
Givenchy is at the forefront of forward-thinking cosmetics, the designer line launching in 1952 and its cosmetics line coming later in 1989. Originally inspired by Audrey Hepburn, the brand's makeup collection is both sensual and sweet, this magical lipstick is one for the books.
Softening lips, it's made with black rose oil for a perfectly kissable pout. Get the 0.11 oz Rouge Internet Lipstick in Black Magic for $34.
Highlights
0.11 oz stick
Totally personal color
Nourishing black rose oil
Softens lips
3. IT Cosmetics Anti-Aging Full Coverage Physical SPF50 CC Cream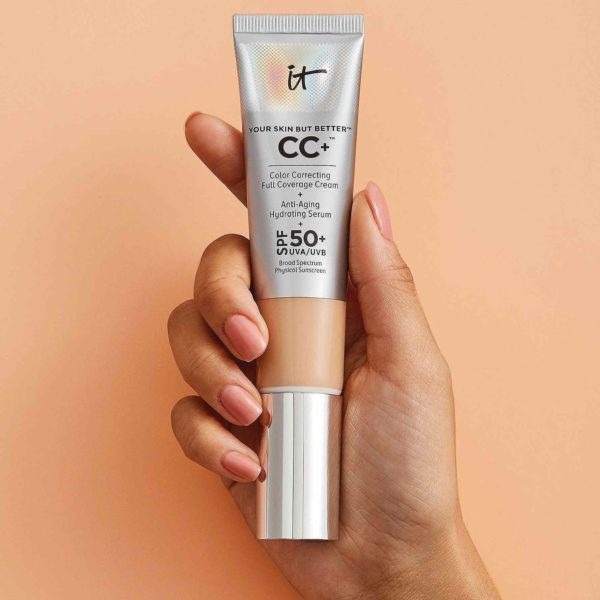 IT Cosmetics was founded on the fact that makeup looks different in different lighting. There's a reason we can get away with the wrong foundation shade in dark lighting but not super bright. Launched in 2008 by Jamie Kern Lima, the brand offers a range of CC and BB creams infused with nourishing botanicals and anti-aging ingredients.
The Anti-Aging Full Coverage Physical SPF50 CC Cream comes in tan or rich shades and protects skin all day as it hydrates and restores resilience. Made with collagen, peptides, niacin, algae, and vitamins A, B, C, and E, the formula merges color correcting foundation with an effective serum.
Cruelty-free and highly pigmented, the formula is great for aging skin and minimizing the appearance of fine lines, wrinkles, and dark spots. Protecting your skin from UV damage, you can get a 1.08 fl oz tube of the Anti-Aging Full Coverage Physical SPF50 CC Cream for $29.40 (was $42).
Highlights
1.08 fl oz tube
Tan and rich shades offered
CC cream + anti-aging serum in one
Made with botanicals and antioxidants
SPF50
4. Peter Thomas Roth 6.7-oz Mega-Size and 1-oz Retinol PM Set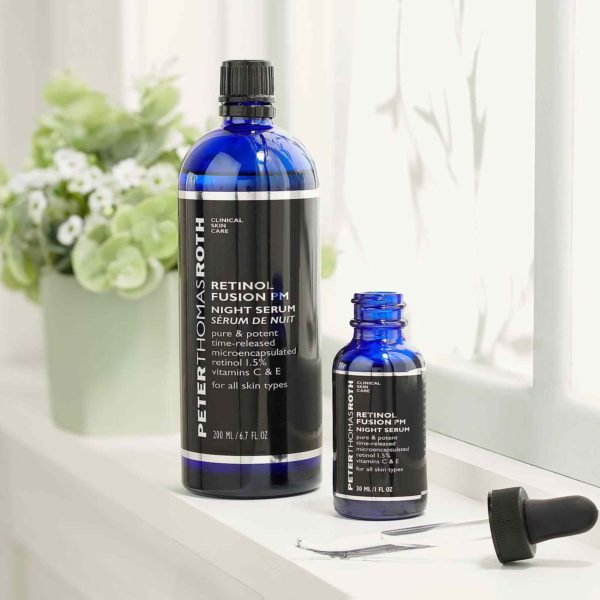 Created in 1993, Peter Thomas Roth launched his namesake brand introducing soothing, mineral-rich skincare. The 6.07-oz Mega Size and 1-oz Retinol PM Set is packed with skin brightening and healing vitamins C and E, helping to restore moisture and resilience overnight.
The ideal duo for jet setters or cottage season, this hard-working formula delivers big on results, loved for its fragrance-free nature and natural ingredient list. When sold separately, this set would cost $500, on QVC, you can get it for $138.
Highlights
Available in 6.07 oz & 1 oz bottles
Full of vitamins
Moisturizing benefits
Fragrance-free
Affordable duo
5. Perfect Formula 6-Piece Treatment and Color Kit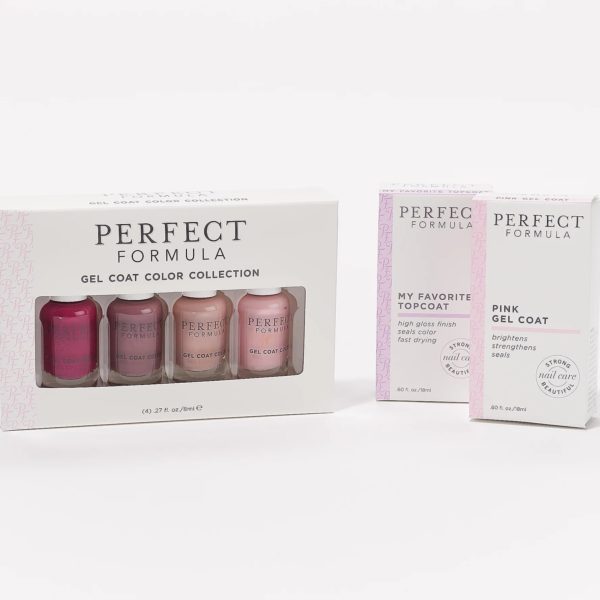 The sunny season calls for perfectly-painted toes and healthy nails. A little vacation for your digits, the 6-Piece Treatment and Color Kit comes from Perfect Formula, a family-owned company founded in 1941. Turning home paint into nail enamel in 1991, the brand became Perfect Formula in 2003.
Sold in stores and salons, Perfect Formula is scooped up by those who want to heal their nails while they wear their favorite shade. Delivering strength and thickness with a few swipes, its nail colors give the look of healthy nails. Fast drying, the kit includes a 0.60 fl oz bottle of both the Pink Gel Coat and My Favorite Topcoat.
You'll also get a 0.27 fl oz bottle of the following gel coat colors: Majestic, Cafe au Lait, Blush, and Mink. With a range of moody burgundies, smooth neutrals, and pretty pink, you can get the set for just $36.50 on QVC. If you bought the colors separately, you'd pay $96.
Highlights
6-piece kit
Gives the look of healthy, thick nails
Fast-drying formulas
Affordable bundle
6. Olaplex No. 3 Hair Perfector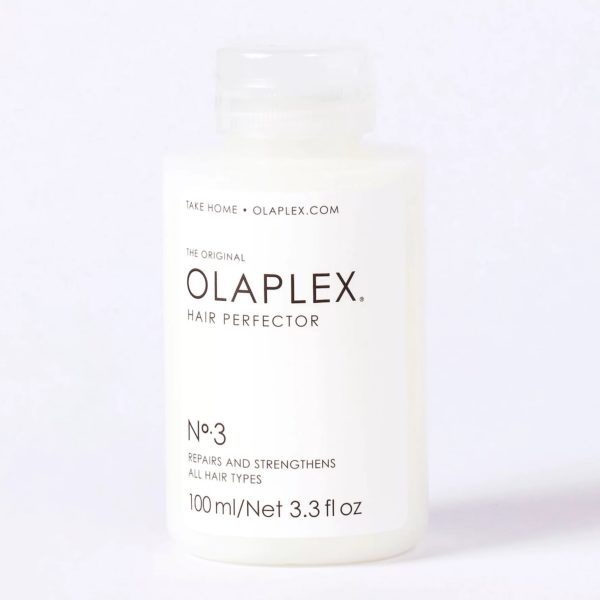 Anyone with bleached hair knows the power of Olaplex. If you're new to the name and are struggling with stressed-out, lifeless, and broken strands, the No. 3 Hair Perfector is the right place to start. It's a Byrdie Editor Pick for a reason.
The brand was founded in 2014 by Dean and Darcy Crystal, and since its inception, people can't stop raving about how effective its products are.
No. 3 Hair Perfector is a vegan formula, giving you salon-worthy results at home by helping to repair broken bonds and smooth out frizz. Delivered in a mini 3.3fl oz bottle, you can get it for $28.
Highlights
Repairs broken bonds
Works within one use
Salon-worthy results
Vegan formula
7. Josie Maran Super-Size Argan Hydrating Milk Body Serum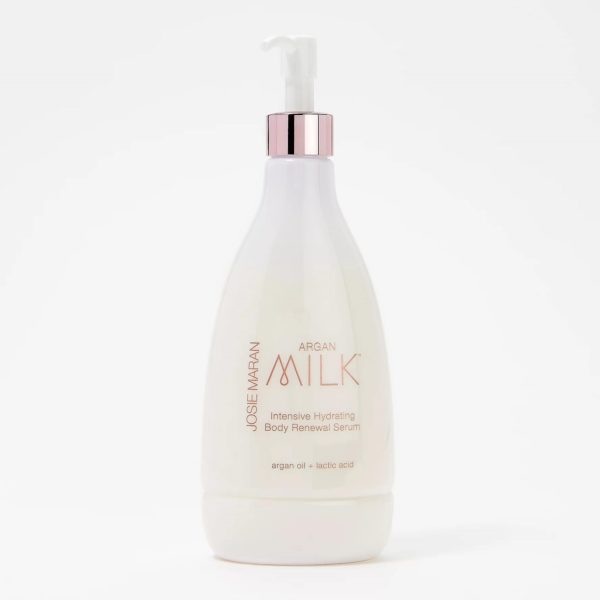 Argan-based products are to Josie Marian as primer is to foundation. The two were born to work together. With an argan oil-forward line, the Super-Size Argan Hydrating Milk Body Serum uses pure argan milk, lactic acid, and pineapple enzymes to bring you smooth, fresh-looking skin.
Absorbing quickly, the silky-smooth formula is approachable, honest, and delivers the results. Great for the summer season, glide it on as soon as you step out of the shower for youthful, glowing skin. Grab a 13.4 fl oz bottle for $64.
Highlights
13.4 fl oz bottle
Made with pure argan milk
Brightening pineapple enzymes
Clean formula
8. Bondi Sands Self Tanning Foam Duo w/ Mitt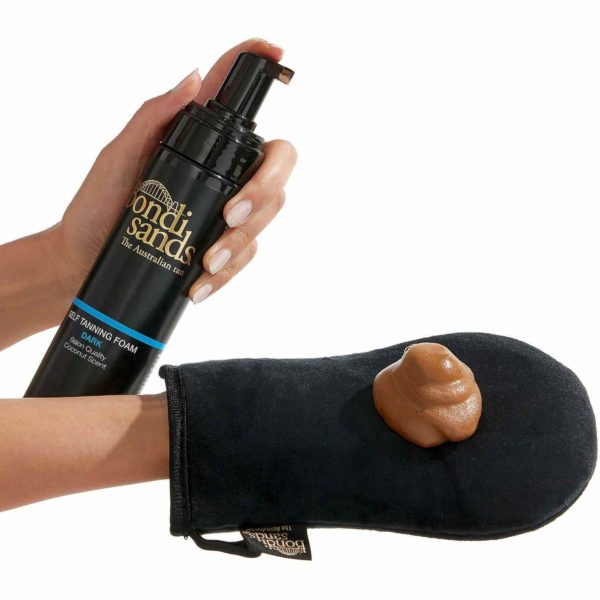 Though tans have the magical ability to slenderize, cover up flaws, and hide cellulite, skin damage is real. Whether it's the dead of winter or the middle of summer, you can get a flawless tan with Bondi Sands Self Tanning Foam Dup w/ Mitt.
Delivering a streak-free, golden glow, this lightweight foam formula is made with aloe vera for added moisture and perfectly smooth skin. With a delightful smell and long-lasting formula, pick from light/medium, dark, or ultra dark hues to get the tan of your dreams.
Equipped with a microfiber application mitt, get two 6.76 oz bottles of Self Tanning Foam w/ Mitt for $39.96
Highlights
Long-lasting
Smells awesome
Comes with applicator mitt
3 shade options
Moisturizes with aloe
9. ELEMIS Pro-Collagen Marine Cream & Cleansing Balm Duo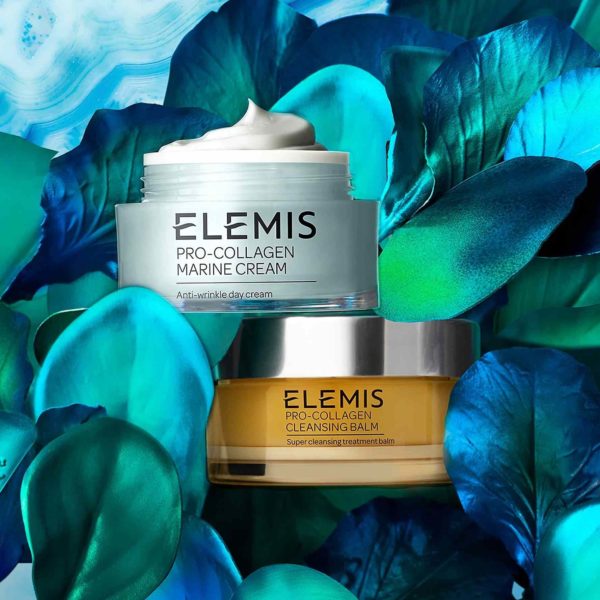 Elemis, a popular spa in the UK, brings to you effective rejuvenation with the Pro-Collagen Marine Cream & Cleansing Calm Duo. Bringing together the 1.7 oz Pro-Collagen Cleansing Balm and 1.6 oz Pro-Collagen Marine Cream, the bundle is said to make 95% of users love their skin again. Um…we'll take two.
Helping to efficiently remove dirt and grime, the cleansing balm uses rose and mimosa waxes for a gentle formula that won't strip your skin's natural oil barrier. After washing, follow up with the marine cream to boost hydration and reduce the look of fine lines. Packed with algae and ginkgo, this soothing formula is all about restoring skin's natural glow.
Grab the Pro-Collagen Marine Cream & Cleansing Calm Duo for $99.
Highlights
Two clinically-proven formulas
Cleanser and cream
Made with natural ingredients
Won't strip skin
Effectively moisturizes
10. MicrodermMD Microderm-abrasion System w/ Body Tip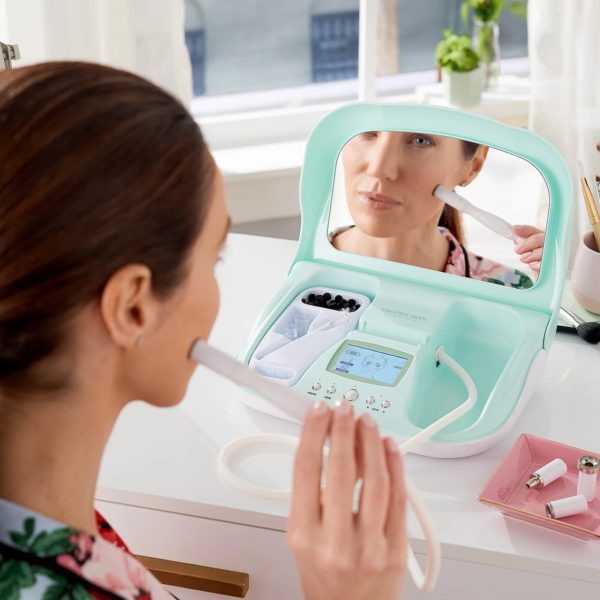 Investing in quality skincare is all for naught if the stuff doesn't actually sink into your skin. Increasing the effectiveness of serums and creams, microdermabrasion gently sloughs off dead skin to reveal fresh, youthful layers.
The Microderm-abrasion System w/ Body Tip can be used on both face and body. It uses a diamond exfoliation system to polish skin and encourage cell turnover. Greater cell turnover equals younger-looking skin, in other words, if you're looking to reduce the appearance of fine lines and wrinkles and get super-soft skin, this is a great tool.
One of MicrodermMD's most popular products, it's easy to use and acts as a buffer and gunk-suction tool all in one. Your kit will include the Microderm device, along with the standard diamond tip, body diamond tip, pore extraction top, and infusion tip, as well as four O-rings and 100 filters.
Accompanied by a 0.33 oz bottle of Argan Stem Cell Serum, say hello to fresh-looking skin with this effective system for $265. Enjoy free shipping until 4/30.
Highlights
6 different tips and accessories
Comes with serum
Blush, mint, and white colors available
3-year limited warranty
Ships for free until 4/30
11. Calista Mini GoGo Round Brush Hair Styling Tool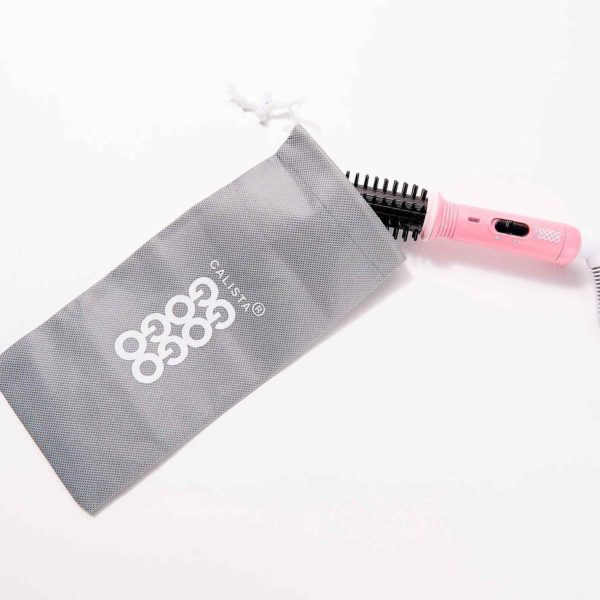 Great hair isn't natural, it's made with the right styling tools. The Calista Mini GoGo Round Brush Hair Styling Tool helps you get bouncy, shiny strands in a matter of seconds. Small and portable, you can even fit it in your purse if you want.
Using ionic tourmaline technology, it delivers big time on heat which means you can get long-lasting styles and add volume throughout the day no matter where you are. Part of Calista's smart collection of modern tools, the brand was founded by Maria McCool to give people a boost of confidence.
Lightweight and life-friendly, the Gogo Round Brush Hair Styling Tool comes with a convenient travel-friendly pouch and is $39.75.
Highlights
Heats up to 273F
Ionic tourmaline technology
Purse-friendly
Travel pouch
Delivers long-lasting style
12. Dyson Corrale Straightener Styling Iron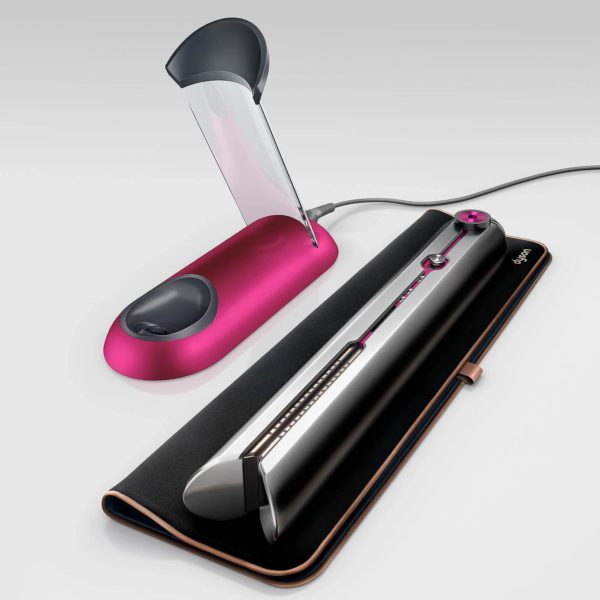 We've come to expect nothing less than the greatest in tech from Dyson. The Corrale Straightener Styling Iron fits perfectly in its collection of high-powered hair care tools. Using flexing copper plates that actually shape around your hair, it's unlike any other straightener on the market.
Helping you style your hair with less heat, it brings smooth, glossy strands and a fresh-from-the salon look. Using AI to regulate heat, you'll never go over your desired setting like other straightens can. Use it with or without the cord for effortless styling. Experience straight hair like never before with the Corrale Straightener Styling Iron for $499.
Highlights
Nickel/Fuschia color
3 temperature settings (330F, 365F, and 410F)
OLED screen
Holds 30-minute charge
10-minute auto shut-off
FAQ
What's EasyPay?
All QVC products can be bought with EasyPay. The feature allows you to order now and pay over time with 0% interest. You'll be automatically billed every 30 days until your order is paid off.
How do you return the best QVC Beauty products?
With so many different items, the returns process for the 12 best QVC beauty products has the potential to be chaotic. But it's actually super easy. QVC offers returns and exchanges through an online portal, helping you get your refund quickly and without a fuss. Follow these steps to start a return:
Create an email to [email protected]
Enter "QVC Return" in the subject line
In the body, include your order number(s), item number(s), the description, and prices of any items you wish to return or exchange
Let them know if you'd like to return or exchange your items
You'll be sent a Q Return Label that you'll need to print off and stick to the outside of your package
Exchanges and order errors are free of charge, but a fee will be deducted from your refund amount for all returned items.
How to Contact QVC
If you have any questions about the brand or the 12 best QVC beauty products, you can get in touch with its rockstar customer service team by calling +1-888-345-5788. Rather message? Use the live chat feature on qvc.com or DM on Facebook.
Allbirds Just Launched the Perfect Travel Sneakers for Fall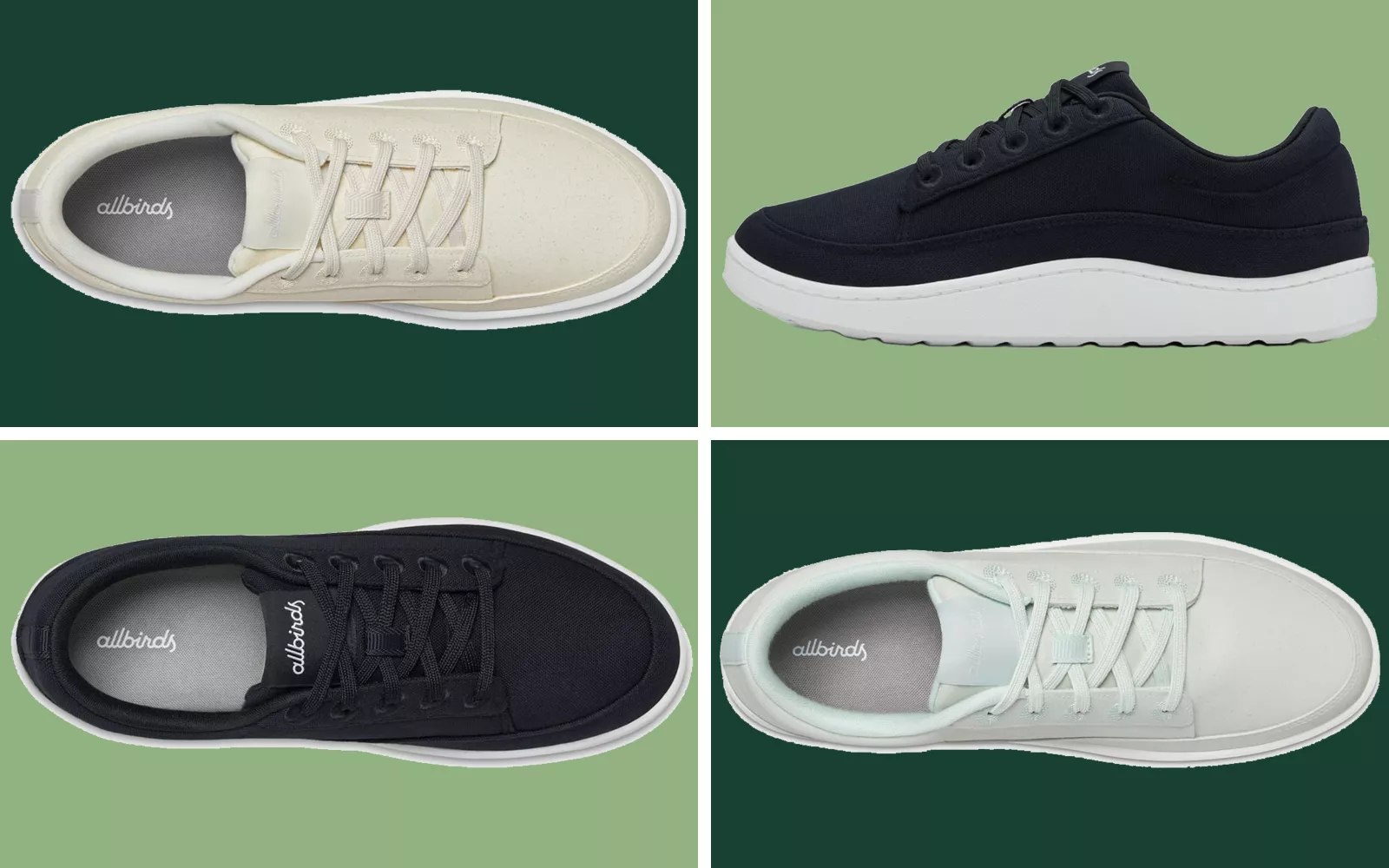 This post contains affiliate links. When you purchase through links on this post, we may earn an affiliate commission. Thanks.
A change in season calls for a wardrobe refresh, and there's no better way to start fall than with a crisp pair of Allbirds sneakers. The popular sustainable footwear brand just launched the Pacer Sneakers, a timeless, everyday shoe that's perfect for travel with its comfortable, supportive, and versatile construction. And, despite just arriving on the scene, styles of the shoe have already earned five-star ratings from shoppers.
The Allbirds Pacer Sneakers are available in canvas and leather options, each boasting the brand's celebrity- and editor-loved comfort, sleek look, and sustainably sourced materials. Shoppers of the $110 Pacer Canvas Sneakers, will enjoy the shoes' lightweight, durable, and breathable organic cotton uppers in Allbirds' signature Natural Black and Natural White colors, as well as in two limited-edition hues: Hazy Beige and Thrive Teal.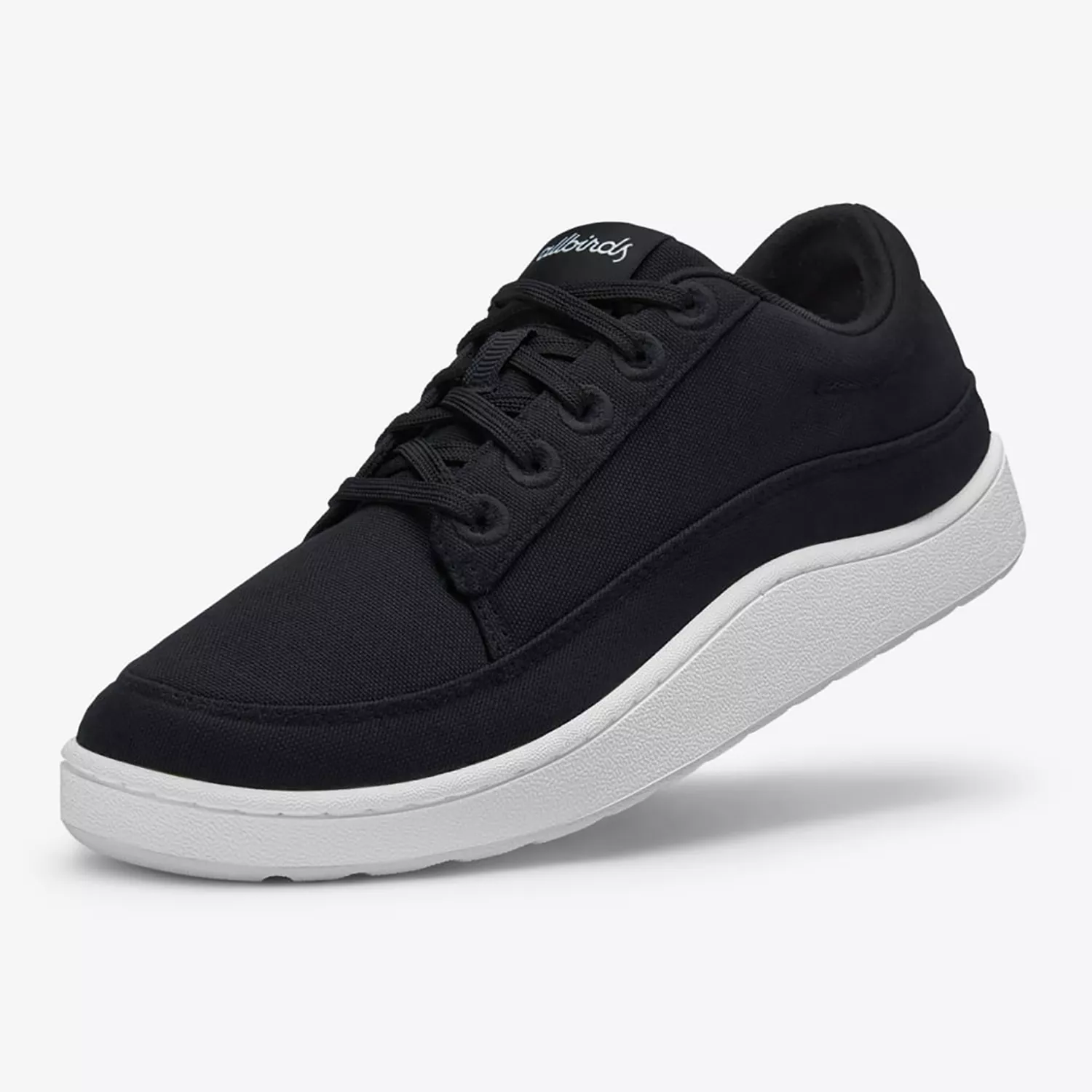 As for the Pacer Plant Sneakers, their stylish exterior is made of 100 percent plastic- and petroleum-free leather that uses natural rubber, plant oils, and recycled materials. This version, which costs $135, comes in Natural White and a limited-edition Dreamy Green color. Both the canvas and leather Pacer Sneakers are available in sizes 5 to 11.
Whether you go with the Pacer Canvas Sneakers or their plant leather counterparts, your feet will be treated to Allbirds' Sweetfoam midsoles, which are made with a sustainable sugarcane EVA material to cushion your toes, arches, and heels for maximum support. If you've got a long day of walking ahead, the midsole is also great for absorbing shock and minimizing fatigue and pain.
Both shoes also have a eucalyptus-based Tencel-lyocell blend lining that's soft and lightweight for additional comfort plus a durable rubber outsole that supports your natural stride. It's also worth mentioning that the bottom of the shoe features a grippy traction pattern, which will help you walk confidently across slick airport terminal floors, unpredictable cobblestone streets, loose dirt paths, and any other surfaces and terrains you may encounter while traveling.
Thanks to their supportive fit, classic silhouette, and fun array of color options, the Pacer Sneakers will seamlessly fit into your travel wardrobe. While you may think that they can only be reserved for laidback travel day outfits, we see them as the perfect footwear option for sightseeing tours, brunches, walks along the boardwalk, shows, and more. And, if your itinerary calls for something a bit dressier, you can easily pair the sneakers with your favorite dresses, skirts, and flowy pants to match the dress code.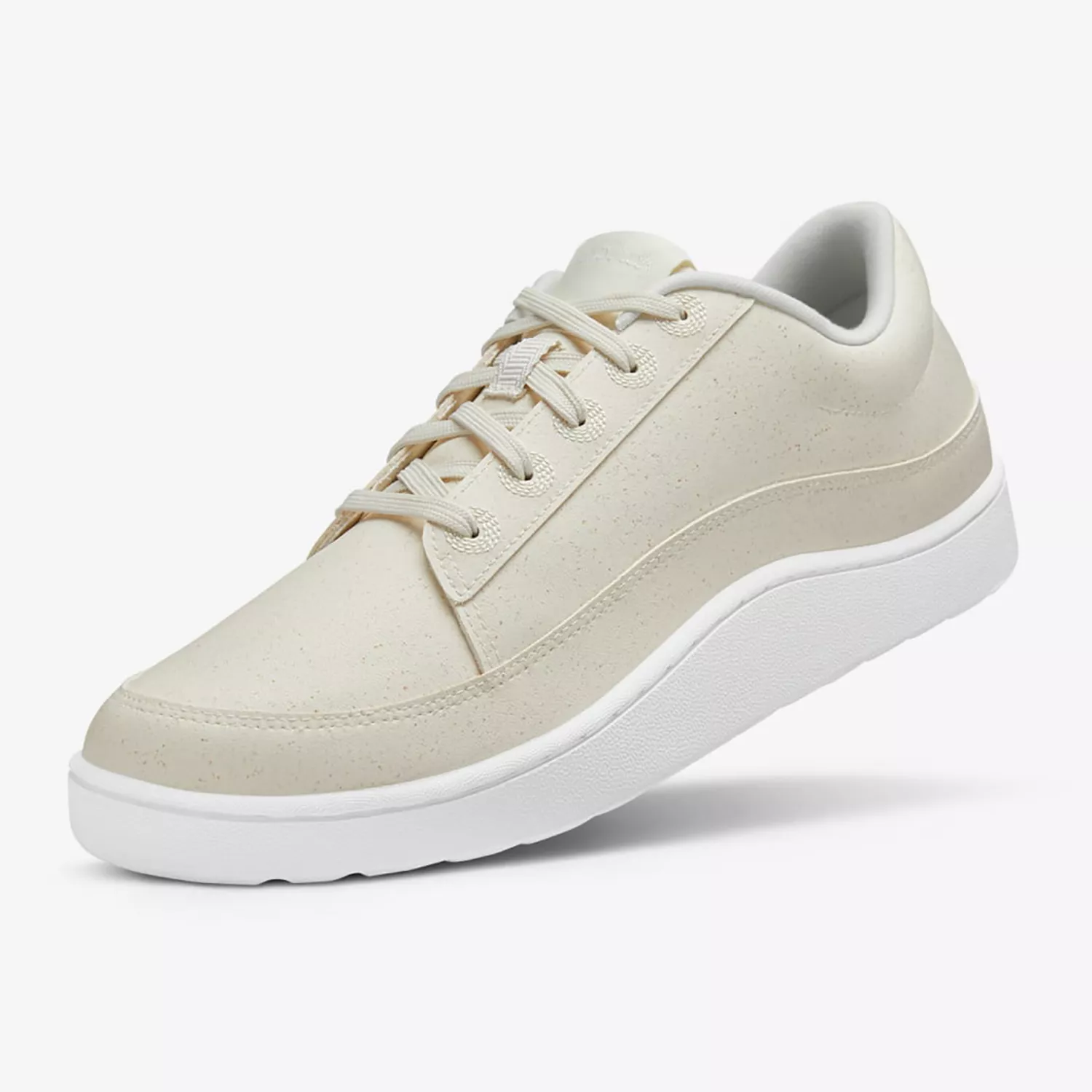 As we mentioned earlier, the Pacer Sneakers are already being met with glowing praise from shoppers. After wearing the Pacer Plant Sneakers "on hikes, to work, and working out," one shopper raved that they were "so comfortable". They added:"[They're] also the easiest to clean white shoes. Even wearing them on muddy trails wasn't any issue; they cleaned up quickly and were supportive."
A second customer chimed in to highlight the Pacer Plant Sneakers' durability, noting that they "went above and beyond my expectations." The customer wrote, "after months of testing these bad boys out, I'm very impressed with how the white leather has held up (with very few scuffs!)."
Give your fall travel wardrobe the ultimate upgrade with the Pacer Sneakers. Get a pair at Allbirds today so you can embark on your next adventure stylishly and comfortably.
Benefit Cosmetics Reviews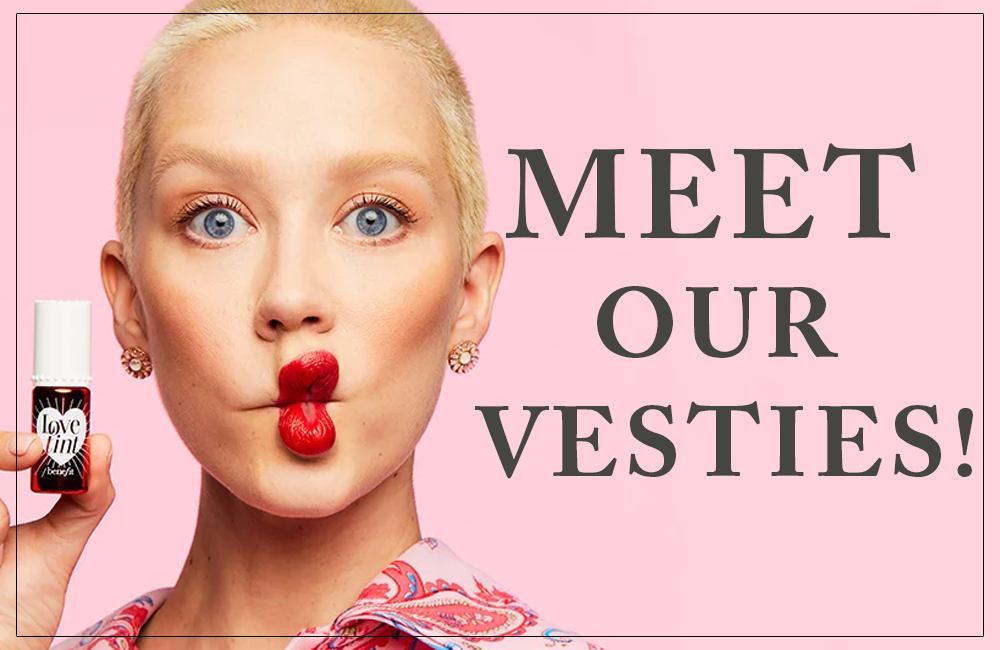 Benefit Cosmetics are not new in the market. The brand has an exhaustive line of cosmetics from foundation to primers, concealers to contours, highlighters to lip and cheek balms, mascara to brow gels and pencils. In short, whatever makeup product you need, they have; hence this Benefit Cosmetics review.
In this review, we'll take a deep dive into this brand to understand its mission and vision. We'll review their best-selling products and answer questions you'll likely need answers to. If that's what you're looking for, then keep reading.
About Benefit Cosmetics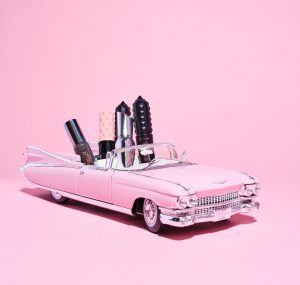 In 1976, the Ford twins, namely Jane and Jean Ford were just two Indiana farm girls turned successful models and makeup artists. They wanted more to life than just that, so they went to San Francisco to open up either a casserole cafe or a makeup shop.
Heads or tails?
Luckily, they landed on tails and they started a small beauty and makeup store called "Face Place" which then changed to Benefit Cosmetics in 1990. They wanted Benefit Cosmetics to be aboutadding laughter and confidence in every woman> as they were in the feel-good business rather than simply selling cosmetics.
While still at the mission district, at the Face Place, they manufactured their first product called the "Rose Tint" (now famously known as "benetint"). As the product picked up, they developed "lip plump" in the 80s then in the 90s they moved to New York City to open their first Benefit counter at Henri Bendel.
After years of hard work, the brand has now become a global brand with their daughters and nieces, Maggie & Annie Ford Danielson widely marketing the brand. As of today, the brand is sold in over 50 countries across five continents and has over 3,000 Brow Bars and 85 Boutiques worldwide.
Pros
Variety: The brand sells a range of cosmetics for the eyes, brows, lips, and face in general.
Experience and Expertise: The company has been in the market for over four decades, hence they must know a lot about the industry.
Widely Available: Benefit Cosmetic products are present in over 50 countries and many more locations.
The brand offers both products in the cosmetic line and services such as waxing, makeup application, and virtual consultations.
They offer 60-day returns.
Loads of promotions and discounts.
Cons
Many customers complain about shipment delays.
Benefit Cosmetics Products Review
The Benefit Cosmetics line covers just about every facial element, from the eyes, lips, cheeks, brows, lashes, and general facial skin. Let's review some common makeup products.
Benefit Cosmetics Mascara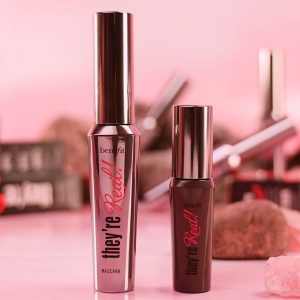 The Benefit Cosmetics mascara is a lash enhancer that lengthens, lifts, volumizes, and curls your lashes in one go. The product has a custom domed-tip brush to allow for a better definition of your lashes, and also add flair and volume to the lashes without it feeling lumpy or too heavy on the lashes.
The mascara is formulated to add color and visibility, as well as offer long-lasting results. The product is available in full and mini sizes and also comes in two shades: jet black and beyond brown.
To use the mascara, hold the wand and wiggle it against your lashes from side to side, base to tip. Continue with this motion for additional volume, lift, and length. For curls and separation, use the wand vertically and stroke your lashes upwards.
Lastly, if you'd like more definition on your lashes use the mascara and the Benefit eyelash primer together. And, if you only want to curl your lashes, opt for the Benefits Cosmetics roller lash curling mascara instead.
Benefit Cosmetics Porefessional Primer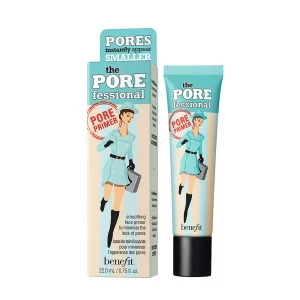 This brand doesn't just offer makeup products, they have a Benefit skincare line that includes moisturizers, makeup removers, cleansers, exfoliators, the Benefit Cosmetics serum for anti-defying, and the Benefit Cosmetics primer called Porefessional Primer Pro Balm.
The Benefit Cosmetics Porefessional Primer works as a makeup and skincare product where you can apply it before makeup to smoothen your skin and matte the appearance making it less shiny. And as a skincare product where the primer helps minimize the appearance of pores for better setting of your foundation.
The face primer is formulated silky thin as a lightweight non-comedogenic and translucent balm that helps to complement your skin tone while helping the makeup stay on for long. It is formulated with vitamin E derivatives that act as antioxidants that protect the skin against free radicals and pollution that may hasten the aging of your skin.
That said, besides minimizing the appearance of pores, the product can also be used to smoothen out fine lines and wrinkles. For best results, apply a thin layer of the primer on clean and moisturized skin. Pat gently from the center and spread outwards with your fingers. Apply the primer before and after your makeup.
Lastly, the primer is available in mini, full, and value sizes.
Benefit Cosmetics Eyebrow Gel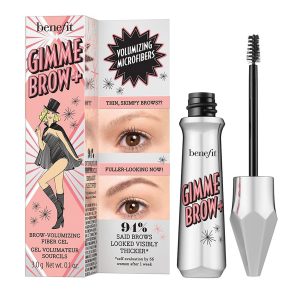 The Benefit Cosmetics eyebrow gel works similarly to the mascara, in that, it's used to volumize the eyebrows using a fiber gel. The tinted eyebrow gel has tiny microfibers that easily adhere to the hair on the brows and the skin around to help create a fuller brow that appears natural and stays on for long.
Available in a mini, value, and full size, the brow gel kit contains a tiny custom tapered brush that's precise to allow for an easy, messy-free application. What's more, the gel comes in a variety of shades ranging from light brown to dark brown, black to black-brown, and cool grey shade.
Finally, the brow gel is water-resistant so as soon as you fill in and lay down the eyebrows, you can expect to stay with the product even when it's raining or as you sweat.
Do note, that the product has potential allergens. Seeing as you'll be applying the product to your face which is quite sensitive, be aware of mica and the Titanium dioxide in the gel.
Benefit Cosmetics Precisely My Brow Pencil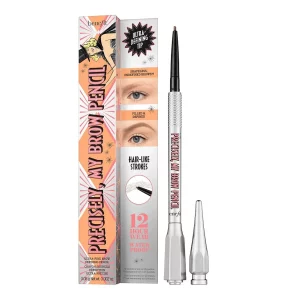 If you don't like to apply gel to your eyebrows, you can opt for the Benefits Cosmetics Precisely My Brow Pencil which is just like any other pencil you would use to draw or write, but this brow pencil is ultra-fine to help with defining your eyebrows.
The brow pencil is available in many shades such as light blonde, brown, black, and cool grey and you can purchase the full or mini variant.
To use the pencil, start at the base of your brows and draw upwards to create tiny hair-like flicks on the brows. The strokes should be short and light to imitate the direction of your natural hair growth. This way, the result will be as natural-looking as possible.
What's great about the product is that the brow pencil is designed to last 12 hours without any budge.
Benefit Cosmetics Blush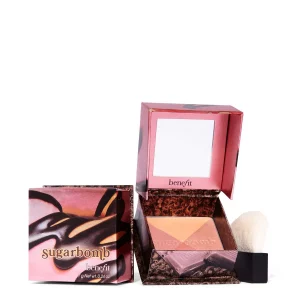 The last product review we'll take a look at is the Benefits Cosmetics blush which is a Sugarbomb Rosy Pink blush that helps highlight and add instant radiance to your cheeks.
Available in a full and travel mini size, the blush also features additional three bold colors to add lush to your cheeks for a perfect complexion.
To use the product, swirl the blush on your cheeks with a makeup brush to achieve the flush you'd like.
Benefit Cosmetics Reviews from Customers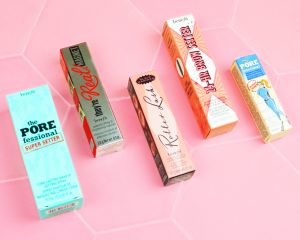 Benefit Cosmetics has a rather low customer rating from sites like Trustpilot and Sitejabber. Nonetheless, the brand still excels in many elements such as quality of products, customer service, returns, and value for money.
Shoppers are primarily impressed with the variety and quality of makeup they offer, plus its effectiveness. Many are happy with the color options available that suit a large customer base and how easy it is to apply these makeup products.
One positive review reads, " I love how natural their makeup looks on my skin. I use this every day and I feel safe with its ingredients because I never had any irritation. Big fan here."
Unfortunately, as with any other business, there are highs and lows. Some customers expressed their concerns over how long delivery took plus how pricey the products were. Here are two negative customer reviews.
"The biggest annoyance was the shipping time. It took forever to ship and by the time they used the slowest mailing service (smart post) it took almost 3 weeks to arrive. The customer service lady constantly talked over me when I tried to inquire about my package. When it arrived, it didn't even come in a box. It came in a bubble mailer with light padding despite there being blushes and other sensitive items.
I wouldn't recommend it. I purchased some items for a birthday present and paid for a 2-3 delivery. It's 8 working days later and they still haven't arrived. By this point I've already had to buy another present – waste of time, wouldn't recommend.
All in all, the brand received a lot of positive reviews over negative reviews which means the brand is still worth a try and with a few tweaks, they could be at five stars.
Sign Up for Benefit Cosmetics
Create a new account with Benefit Cosmetics by simply adding your details like first and last name, email address, and password. As a subscriber, you get all the updates on offers, events, and news about the brand. Plus, you get first dibs on new products and online purchases.
Where to Buy Benefit Cosmetics
You can purchase their products directly on their website. From their website, you can also find a store closest to you seeing as they have tons of stores in many countries. What's more, you can get their products from other stores such as Sephora, Walmart, Macy's, and Ulta Beauty.
Benefit Cosmetics Shipping and Return Policy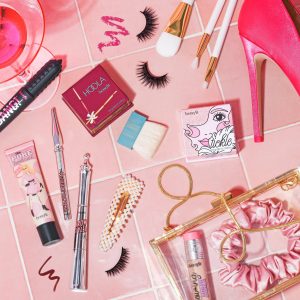 Benefit Cosmetics offers free shipping on orders over $50 with estimated shipping days ranging from 3 to 10 business days including processing and carrier transit time. For orders less than the threshold ($50) you'll pay a shipping fee of $5.95 and if you'd like 2nd day or overnight deliveries, you'll have to pay $9.95 and $16.95 respectively and wait for 2 to 4 business days for delivery.
Note that if you want your order to be processed the same day for either the 2nd day or overnight deliveries, you must place your order before 1 pm US Pacific Time. Also, there are no expedited shipping methods to Hawaii, Alaska, P.O. Boxes, or APO/FPO/DPO addresses. Instead, you'll have to wait for 5 to 7 business days or more for delivery.
The brand also ships to military and diplomatic addresses via USPS and the estimated delivery time is 4 to 7 days for local shipments and 7 to 10 days for international shipments.
Lastly, for deliveries to Hawaii, Alaska, or across international waters, the brand can't ship some cosmetics like mascara since the U.S. The Department of Transportation requires some exports to only ship via ground transportation.
Returns
As for returns, first note that if your order is shipped via forwarding companies, there can be no returns if the product is lost, damaged, or defected in transit. The brand will therefore not replace nor refund any product.
If you'd like a refund, you can only return a product 30 days from the shipping date. The refunds will be credited to your original mode of payment less other fees like shipment, handling, and wrapping charges. Non-returnable goods include used products, products not bought directly from their online store, and sale items or gift certificates.
For all your returns, you'll first have to fill in the return form present in your original order. Then place the form inside the returns package alongside your return merchandise, the original receipt,  and contact information like phone number and email. Send the return to:
For easy tracking and insurance purposes, ship your return with a service that offers to track.
When your returns arrive at their warehouse, you should receive a confirmation email after which you'd have to wait for 2 to 3 weeks for the refund to be credited to your account.
Benefit Cosmetics Promotions & Discounts
Just like many other brands, Benefit Cosmetics has seasonal offers such as weekend sales,Valentine's sales, Christmas and Easter offers, plus many more.
They also offer student discounts of 10%. The student discount, also known as student Beans allows you to use a discount code at checkout to get 10% off your order. To qualify for this discount, you'd have to register and verify your student status with Student Beans for free.
Contact Benefit Cosmetics
You can contact Benefit Cosmetics Customer Service via email at  [email protected] or via call at 1-800-781-2336. Call times are actively Monday to Friday from 10 am to 6 pm EST.
In case of other questions or inquiries, you can reach to PR and social media via the contact form on their website, and you can also contact the North American wholesale store at [email protected]
Benefit Cosmetics Review: Editors Verdict
From the in-depth benefit cosmetics review above, we can say that the brand is worthwhile spending on. They offer great beauty solutions by developing authentic products that are both innovative and customer-oriented.
Being in the industry for over 40 years, they have become leaders in the industry which makes them well accepted by customers. Even with its downsides, the brand continues to offer high-quality products, great customer service, and excellent returns and shipping policy, plus they're readily available in over 30 countries.
If you want to buy a product from them, we should highly advise you to do so as it will be value for your money.
Benefit FAQ
Does Benefit Cosmetics Offer Discounts/Samples for Makeup Artists?
Yes, the brand has an exclusive program called Benefit PRO where beauty professionals like makeup artists, aestheticians, and cosmetologists can get samples and discounts on their products. More information about the program such as the available discounts, membership applications, and much more is available on their website.
Are Benefit Cosmetics Products Hypo-allergenic?
The brand doesn't test nor claims that their products are hypo-allergenic or non. If you may have allergies or an allergic reaction, be sure to first review the ingredients list on the product page and consult with your physician to determine if the product is suitable for your skin.
Are Benefit Cosmetics Products Gluten-free?
Gluten on cosmetic products is unlikely to cause adverse reactions to the skin nor have such reactions been verified to be true as gluten can't be absorbed through the skin. Nonetheless, the brand does have policies in place to reassure customers on the gluten issue.
First, they don't formulate their products with gluten as one of their ingredients and second, they only use high-quality ingredients derived from grain sources.
On the other hand, despite these policies, gluten may be present in the product as it's a constituent of some raw materials used to make cosmetics. Therefore if you're gluten intolerant, available products are derived from grain sources such as wheat (Triticum Vulgare, Secale cereale, Avena sativa, and Hordeum distichon).
Does Benefit Cosmetics Test on Animals?
No, Benefit Cosmetics doesn't test on animals.
Allbirds Launches Pink Running Shoes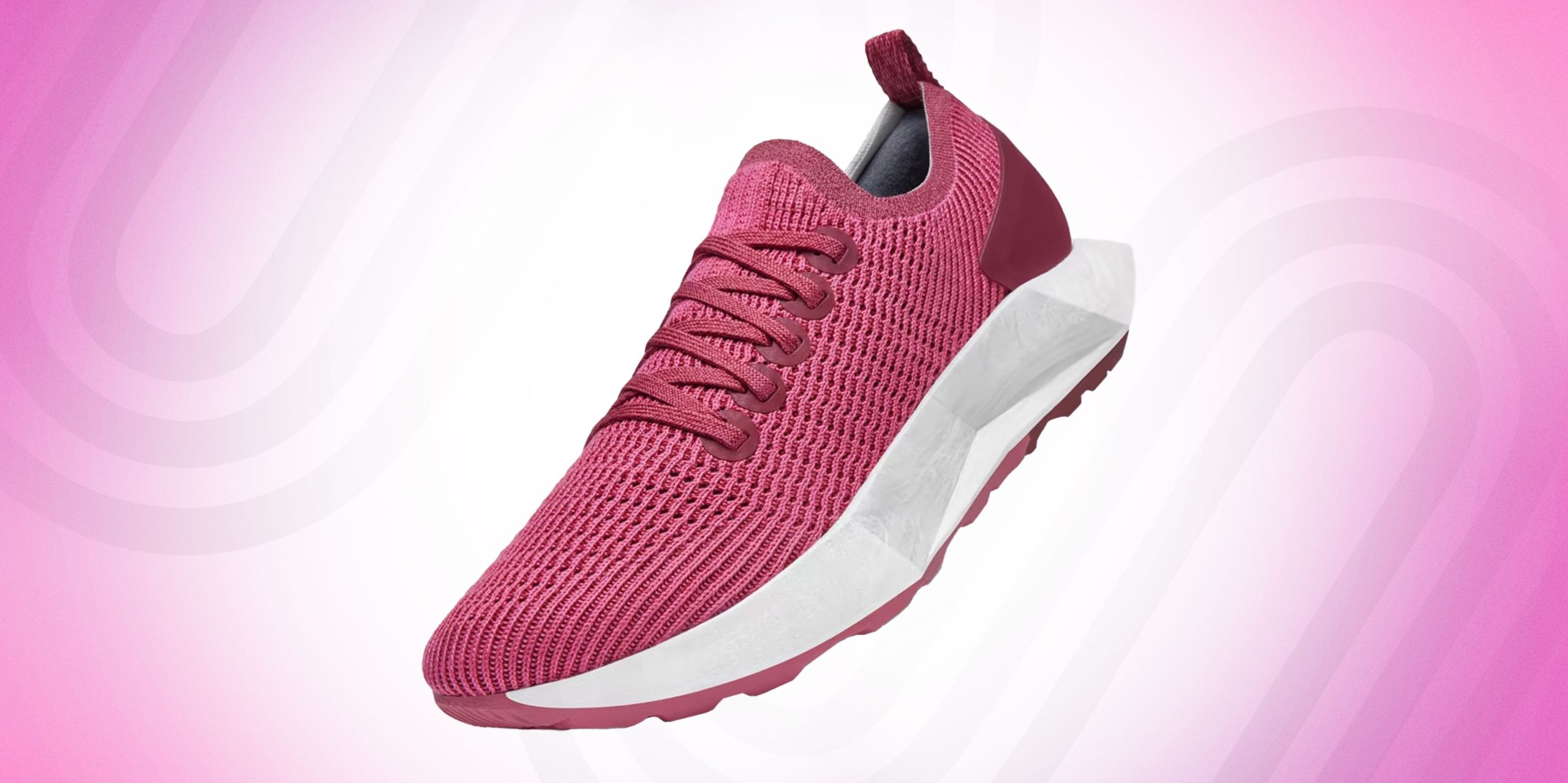 This post contains affiliate links. When you purchase through links on this post, we may earn an affiliate commission. Thanks.
Allbirds Pink Running Shoes
We've all heard the canonical phrase, "on Wednesdays, we wear pink" from the 2004 cult classic Mean Girls, but the phrase has been reincarnated in today's launch of the Allbirds x Lindsay Lohan collab which declares, "on Wednesdays, we launch pink." The pink to which the beloved brand is referring is a limited edition Lux pink color of the Allbirds Tree Flyer running shoe, available in both men's and women's sizes. The shoe also comes in six other color options and has gained attention for being both sustainable and a comfortable and reliable training shoe.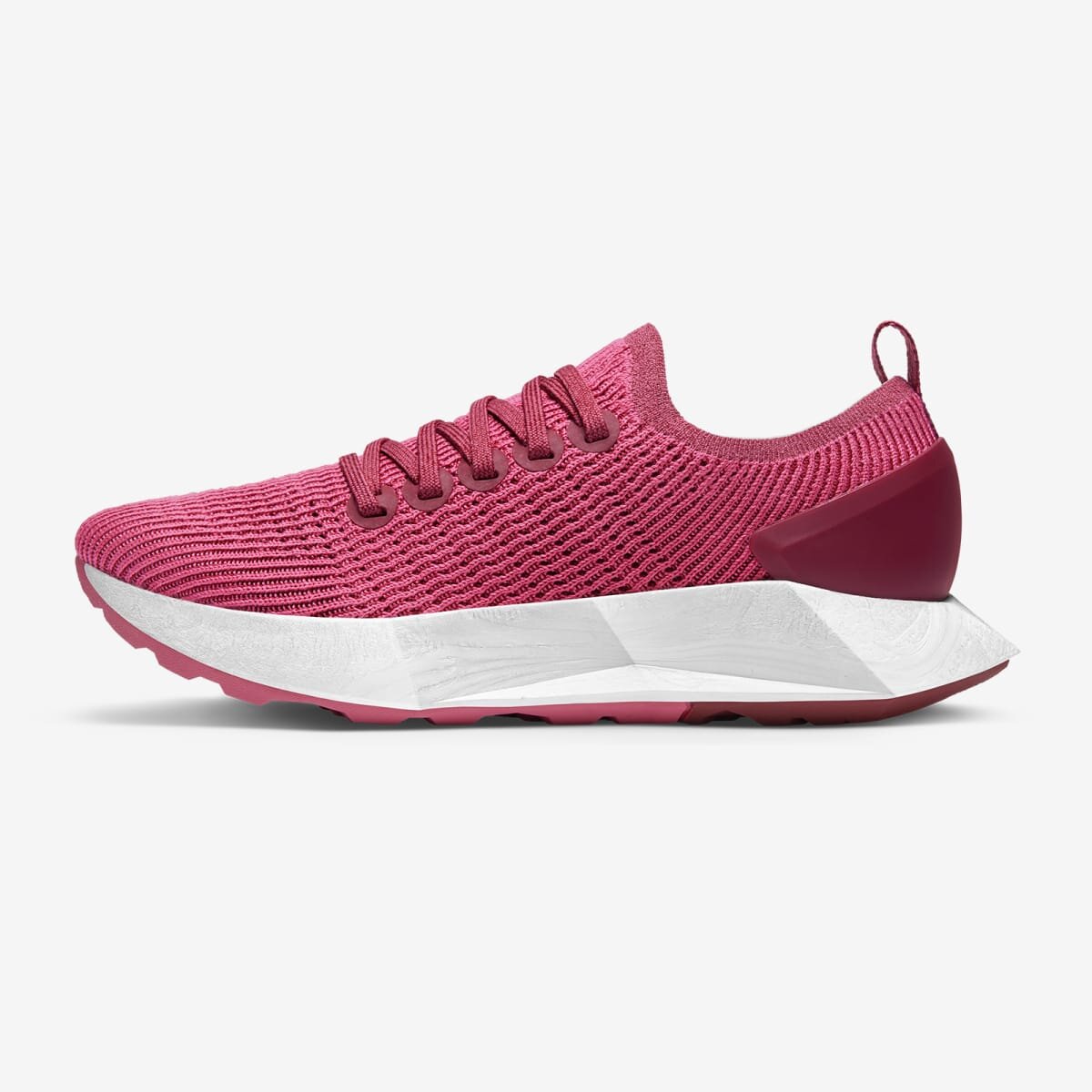 The shoe was most recently included in Runner's World's "What We're Testing" roundup for May. Runner-in-Chief Jeff Dengate found the shoe to be lighter and bouncier than Allbirds' original running shoe, the Tree Dasher. "It's a little lighter than the Dasher, the upper feels a bit more refined for running fast, and the innovative midsole is soft but can handle my daily runs," stated Dengate. "It's still a little heavier than comparable shoes—and there are a lot of great daily trainers you can find for $160—but it shows promise that Allbirds is committed to making a great running shoe without using petroleum-based products."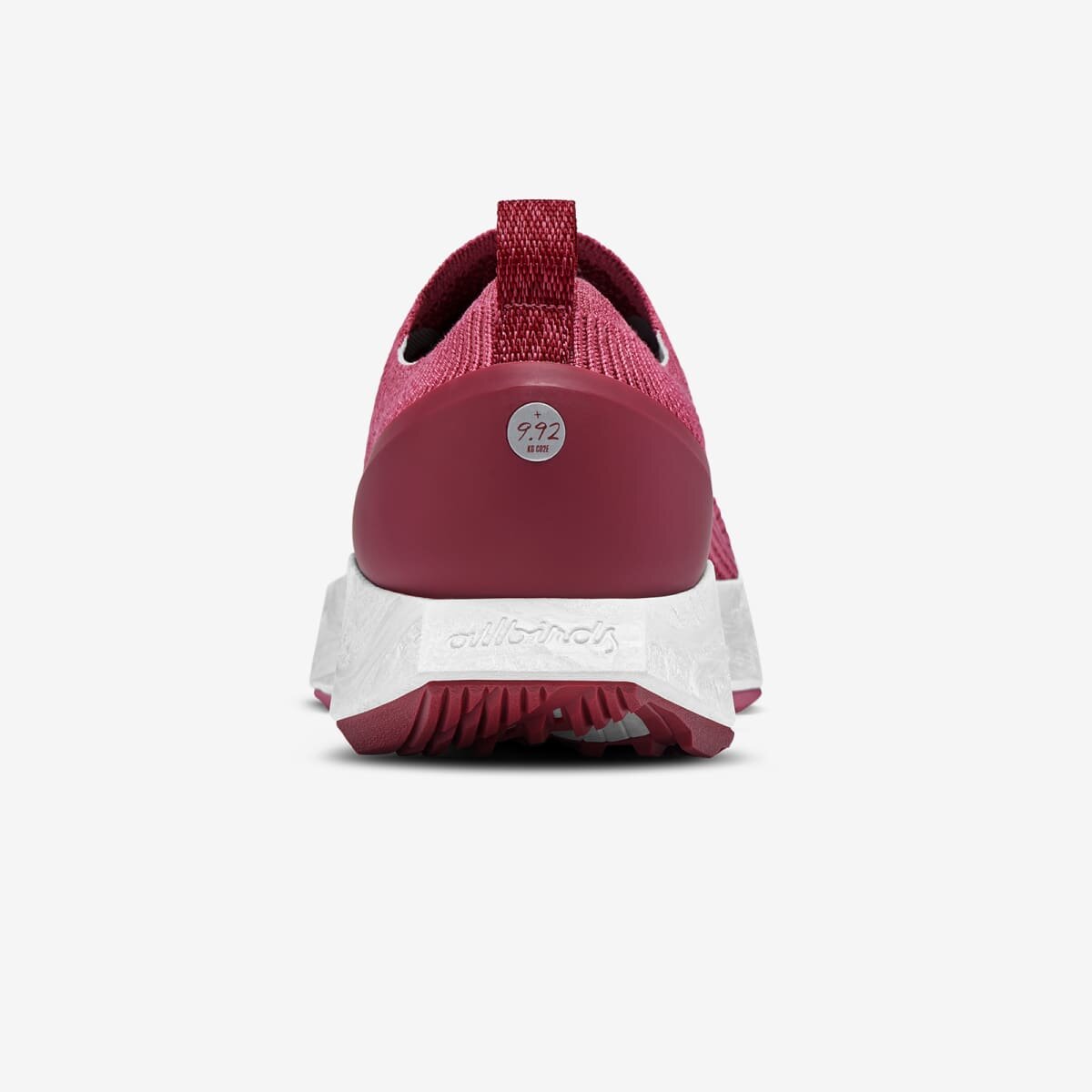 While sustainability has become a top priority for countless consumers, many companies have fallen short of the mark with their supposedly eco-friendly offerings, which have either become subject to greenwashing or are simply sub-par products. But Allbirds is actually doing the work, creating a quality product that's also actually eco-friendly. This shoe in particular is carbon-neutral and contains materials like castor beans, eucalyptus fiber, merino wool, and recycled water bottles. The brand has also pledged to continue lowering its carbon footprint as it expands its product offerings.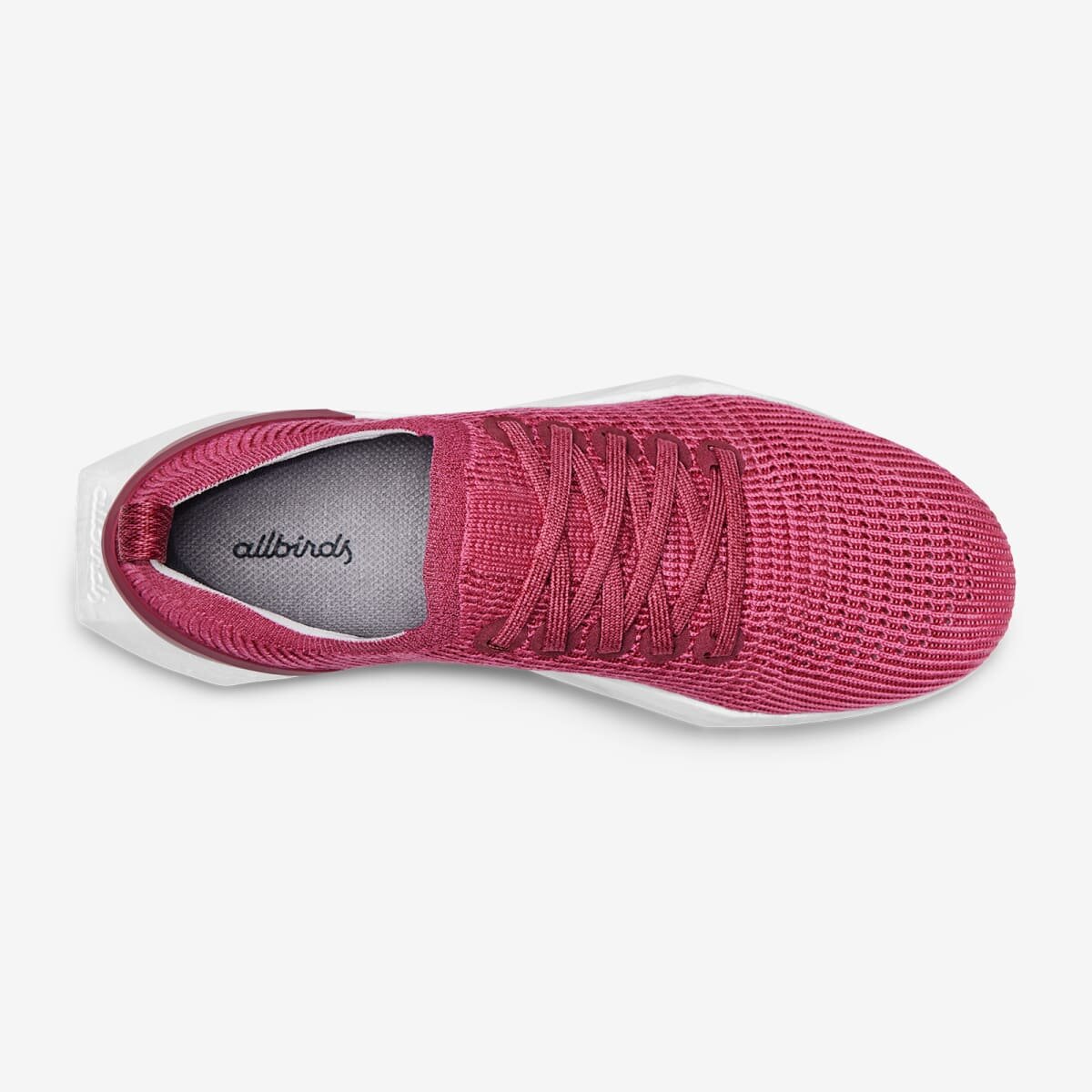 Besides her fame—and ties to their slogan—Lindsay Lohan may seem like a bit of an odd choice for a running shoe collaboration, but Allbirds says that was intentional. They state on their website, "with Lindsay's help, we're reminding the world that anyone and everyone can lace up and move their body."