12 Best QVC Beauty Products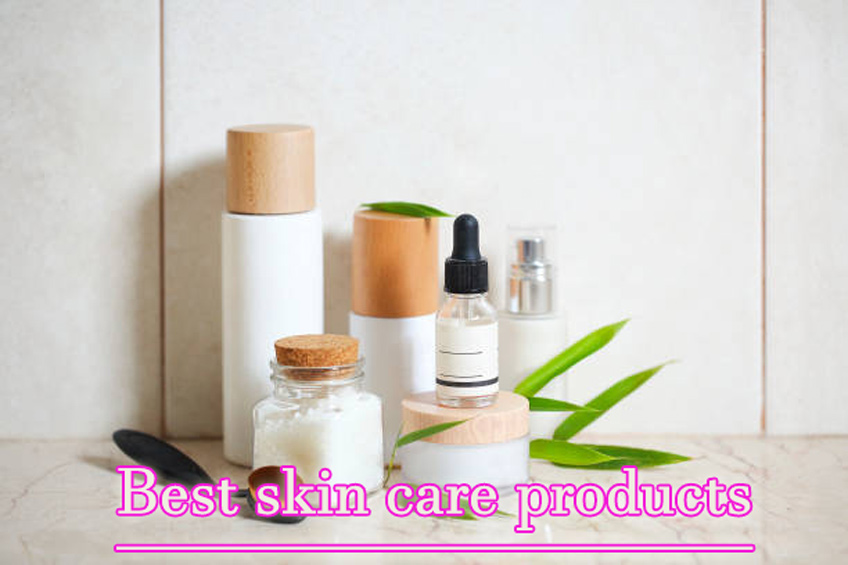 This post contains affiliate links. When you purchase through links on this post, we may earn an affiliate commission. Thanks.
Shopping for the Best QVC Beauty Products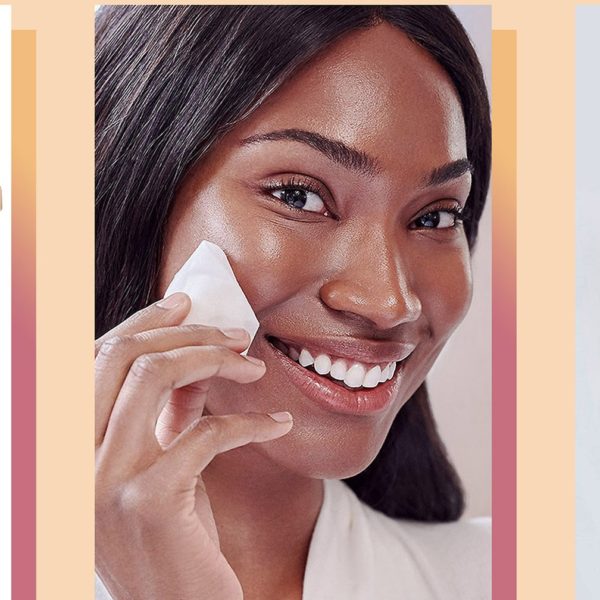 Whether you're making 2022 the year of damage-free hair, clear glowing skin, or banishing orange-looking foundation for good, you'll need the right skin, body, and hair care to do it. In a search for truly effective, top-rated, and affordable picks, we've pulled together a list of the 12 best QVC beauty products.
It's a mix of super-powered formulas, efficient hair tech, and skin-loving faves to give you picture-perfect looks in a pinch. Get ready to dump outdated cosmetics and say goodbye to serums that simply don't work. Let's dive into QVC's best of beauty bag.
About QVC
You may know QVC as the home shopping network that sells all your favorite products. Its inventory is seemingly endless, a collection of thousands of brands with even more products, many sold for exclusive prices you'll only find at QVC.
Making it effortless to find exactly what you're looking for, QVC is the place millions of shoppers turn to for quality, variety, and top-notch customer service. Outstanding service has always been a part of the company's success. Founded in 1986 by Joseph Segel, it broadcasts to 350 million+ TVs around the world.
And in its effort to make shopping easy, QVC offers its complete product selection through qvc.com. Browse daily specials and deals, get inspired with curated guides, or watch any of its channels live.
With products across 11 categories including fashion, jewelry, home, shoes, and more, since this is a list of the 12 best QVC beauty products, we'll be focusing on popular makeup, skincare, and beauty tools.
12 Best QVC Beauty Products
1. tarte Shape Tape Concealer w/ Sponge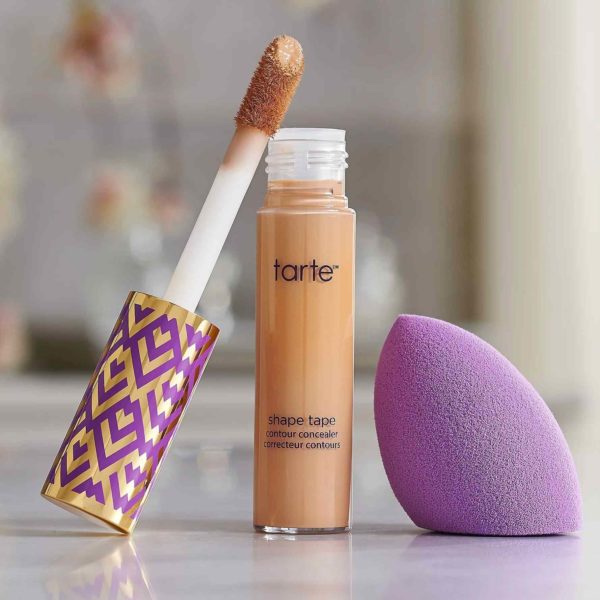 Loved for its gentle, natural formulas, tarte uses Amazonian clay as the base of many of its products. The Shape Tape Concealer is one of them, delivering full, long-lasting coverage that won't settle into fine lines. Ingredients like mango seed and shea butter help moisturize skin for a natural glow now and after you take it off.
With an inclusive color range of 29 shades, you'll find options from light neutral to espresso that work well with fair to deep skin tones. Thanks to the included sponge, the Shape Tape Concealer w/ Sponge lets you contour and highlight with ease.
Create Insta-worthy looks in a few swipes while you hide dark spots and imperfections. A 0.33 fl oz tube of Shape Tape Concealer w/ Sponge is $27.
Highlights
0.33 fl oz tube
Quickie Blending Sponge included
Long-lasting
Full-coverage
Made with Amazonian clay
Great pick for skin with fine lines
2. Givenchy Rouge Interdit Temptation Black Magic Lipstick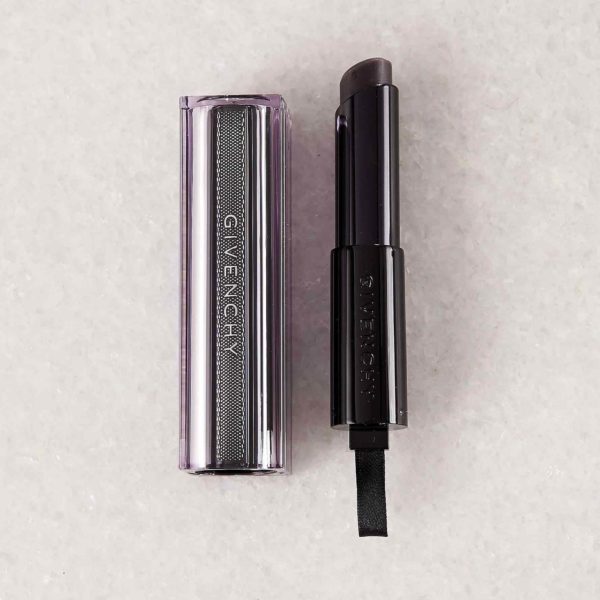 The epitome of custom cosmetics, the Rouge Interdit Temptation Black Magic Lipstick isn't black. In fact, it isn't really a color at all. Instead, its unique formula reacts with your lips' natural pH, creating a color that's completely you.
Givenchy is at the forefront of forward-thinking cosmetics, the designer line launching in 1952 and its cosmetics line coming later in 1989. Originally inspired by Audrey Hepburn, the brand's makeup collection is both sensual and sweet, this magical lipstick is one for the books.
Softening lips, it's made with black rose oil for a perfectly kissable pout. Get the 0.11 oz Rouge Internet Lipstick in Black Magic for $34.
Highlights
0.11 oz stick
Totally personal color
Nourishing black rose oil
Softens lips
3. IT Cosmetics Anti-Aging Full Coverage Physical SPF50 CC Cream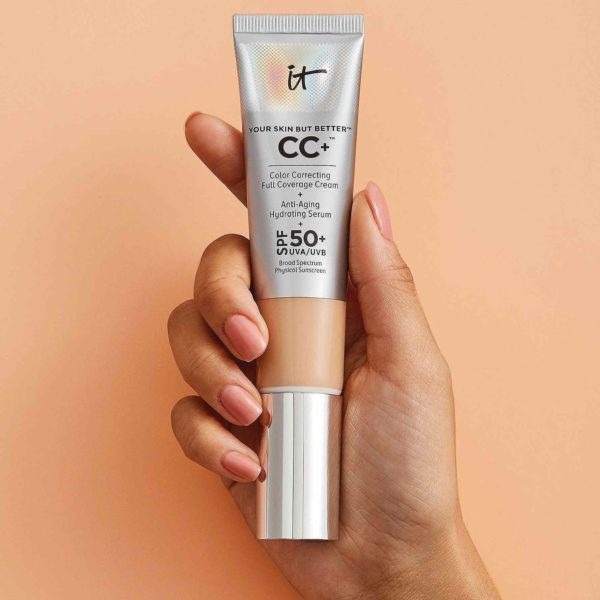 IT Cosmetics was founded on the fact that makeup looks different in different lighting. There's a reason we can get away with the wrong foundation shade in dark lighting but not super bright. Launched in 2008 by Jamie Kern Lima, the brand offers a range of CC and BB creams infused with nourishing botanicals and anti-aging ingredients.
The Anti-Aging Full Coverage Physical SPF50 CC Cream comes in tan or rich shades and protects skin all day as it hydrates and restores resilience. Made with collagen, peptides, niacin, algae, and vitamins A, B, C, and E, the formula merges color correcting foundation with an effective serum.
Cruelty-free and highly pigmented, the formula is great for aging skin and minimizing the appearance of fine lines, wrinkles, and dark spots. Protecting your skin from UV damage, you can get a 1.08 fl oz tube of the Anti-Aging Full Coverage Physical SPF50 CC Cream for $29.40 (was $42).
Highlights
1.08 fl oz tube
Tan and rich shades offered
CC cream + anti-aging serum in one
Made with botanicals and antioxidants
SPF50
4. Peter Thomas Roth 6.7-oz Mega-Size and 1-oz Retinol PM Set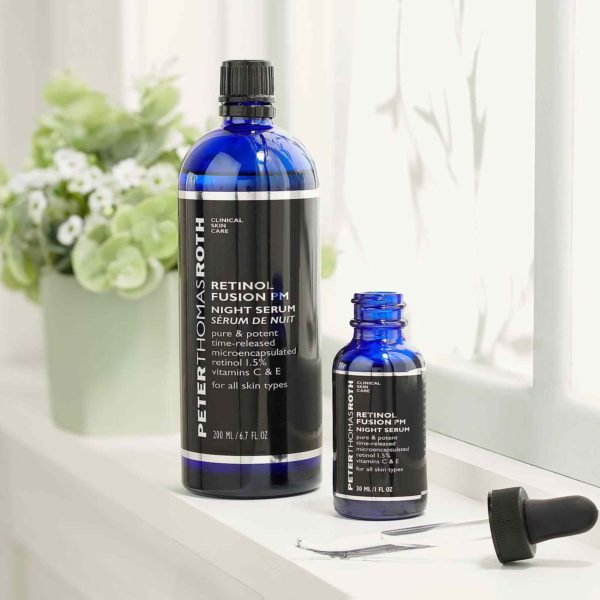 Created in 1993, Peter Thomas Roth launched his namesake brand introducing soothing, mineral-rich skincare. The 6.07-oz Mega Size and 1-oz Retinol PM Set is packed with skin brightening and healing vitamins C and E, helping to restore moisture and resilience overnight.
The ideal duo for jet setters or cottage season, this hard-working formula delivers big on results, loved for its fragrance-free nature and natural ingredient list. When sold separately, this set would cost $500, on QVC, you can get it for $138.
Highlights
Available in 6.07 oz & 1 oz bottles
Full of vitamins
Moisturizing benefits
Fragrance-free
Affordable duo
5. Perfect Formula 6-Piece Treatment and Color Kit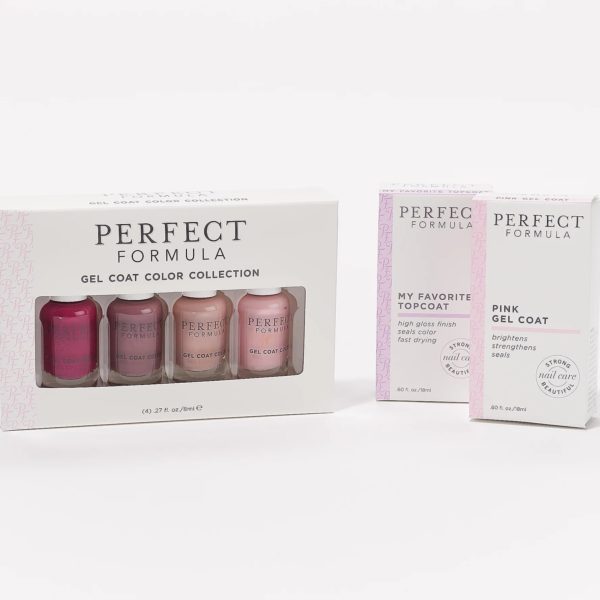 The sunny season calls for perfectly-painted toes and healthy nails. A little vacation for your digits, the 6-Piece Treatment and Color Kit comes from Perfect Formula, a family-owned company founded in 1941. Turning home paint into nail enamel in 1991, the brand became Perfect Formula in 2003.
Sold in stores and salons, Perfect Formula is scooped up by those who want to heal their nails while they wear their favorite shade. Delivering strength and thickness with a few swipes, its nail colors give the look of healthy nails. Fast drying, the kit includes a 0.60 fl oz bottle of both the Pink Gel Coat and My Favorite Topcoat.
You'll also get a 0.27 fl oz bottle of the following gel coat colors: Majestic, Cafe au Lait, Blush, and Mink. With a range of moody burgundies, smooth neutrals, and pretty pink, you can get the set for just $36.50 on QVC. If you bought the colors separately, you'd pay $96.
Highlights
6-piece kit
Gives the look of healthy, thick nails
Fast-drying formulas
Affordable bundle
6. Olaplex No. 3 Hair Perfector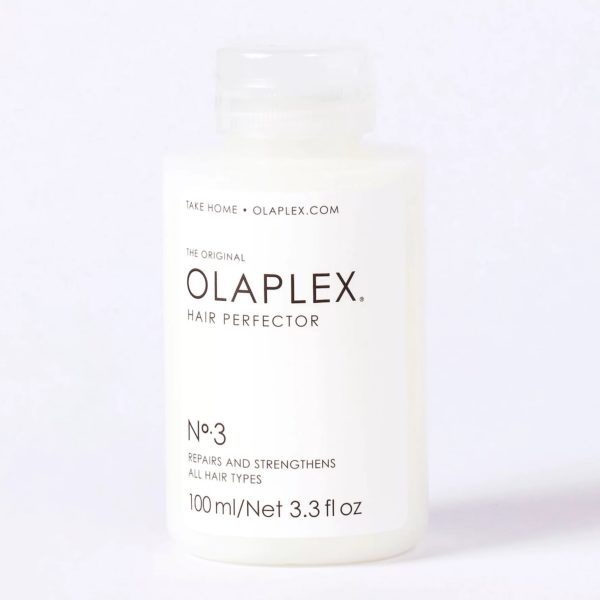 Anyone with bleached hair knows the power of Olaplex. If you're new to the name and are struggling with stressed-out, lifeless, and broken strands, the No. 3 Hair Perfector is the right place to start. It's a Byrdie Editor Pick for a reason.
The brand was founded in 2014 by Dean and Darcy Crystal, and since its inception, people can't stop raving about how effective its products are.
No. 3 Hair Perfector is a vegan formula, giving you salon-worthy results at home by helping to repair broken bonds and smooth out frizz. Delivered in a mini 3.3fl oz bottle, you can get it for $28.
Highlights
Repairs broken bonds
Works within one use
Salon-worthy results
Vegan formula
7. Josie Maran Super-Size Argan Hydrating Milk Body Serum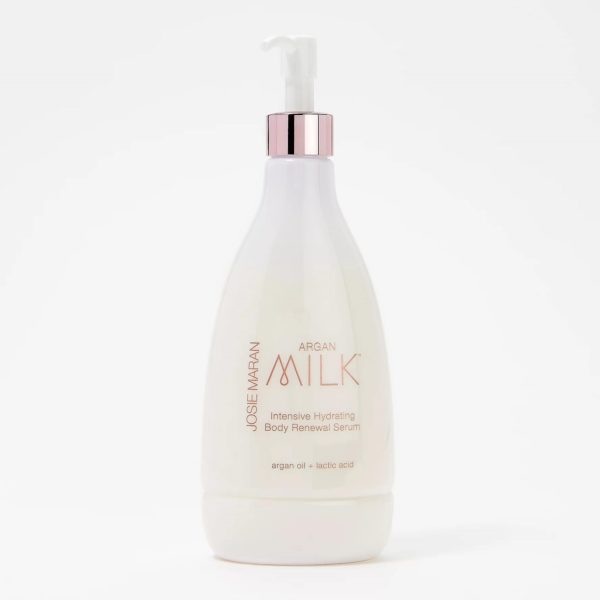 Argan-based products are to Josie Marian as primer is to foundation. The two were born to work together. With an argan oil-forward line, the Super-Size Argan Hydrating Milk Body Serum uses pure argan milk, lactic acid, and pineapple enzymes to bring you smooth, fresh-looking skin.
Absorbing quickly, the silky-smooth formula is approachable, honest, and delivers the results. Great for the summer season, glide it on as soon as you step out of the shower for youthful, glowing skin. Grab a 13.4 fl oz bottle for $64.
Highlights
13.4 fl oz bottle
Made with pure argan milk
Brightening pineapple enzymes
Clean formula
8. Bondi Sands Self Tanning Foam Duo w/ Mitt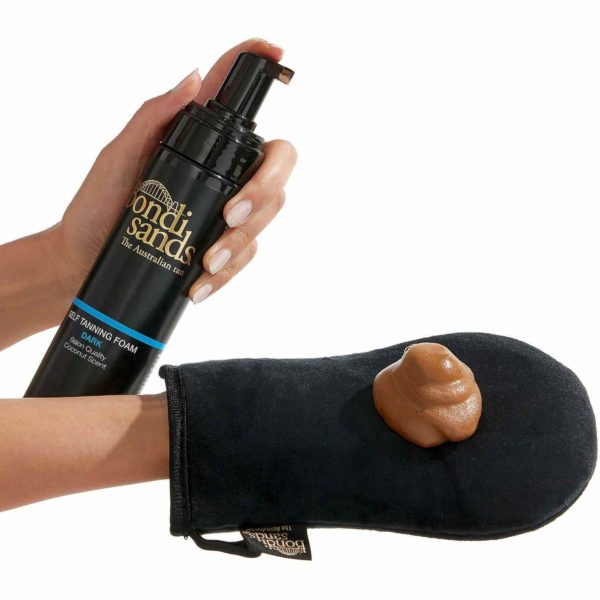 Though tans have the magical ability to slenderize, cover up flaws, and hide cellulite, skin damage is real. Whether it's the dead of winter or the middle of summer, you can get a flawless tan with Bondi Sands Self Tanning Foam Dup w/ Mitt.
Delivering a streak-free, golden glow, this lightweight foam formula is made with aloe vera for added moisture and perfectly smooth skin. With a delightful smell and long-lasting formula, pick from light/medium, dark, or ultra dark hues to get the tan of your dreams.
Equipped with a microfiber application mitt, get two 6.76 oz bottles of Self Tanning Foam w/ Mitt for $39.96
Highlights
Long-lasting
Smells awesome
Comes with applicator mitt
3 shade options
Moisturizes with aloe
9. ELEMIS Pro-Collagen Marine Cream & Cleansing Balm Duo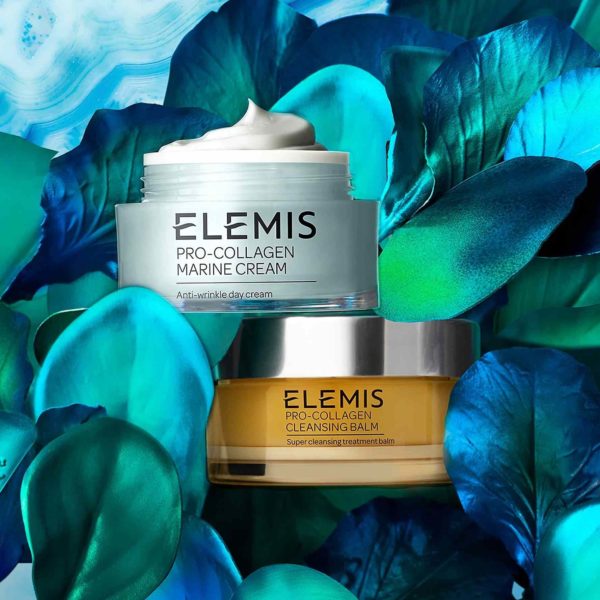 Elemis, a popular spa in the UK, brings to you effective rejuvenation with the Pro-Collagen Marine Cream & Cleansing Calm Duo. Bringing together the 1.7 oz Pro-Collagen Cleansing Balm and 1.6 oz Pro-Collagen Marine Cream, the bundle is said to make 95% of users love their skin again. Um…we'll take two.
Helping to efficiently remove dirt and grime, the cleansing balm uses rose and mimosa waxes for a gentle formula that won't strip your skin's natural oil barrier. After washing, follow up with the marine cream to boost hydration and reduce the look of fine lines. Packed with algae and ginkgo, this soothing formula is all about restoring skin's natural glow.
Grab the Pro-Collagen Marine Cream & Cleansing Calm Duo for $99.
Highlights
Two clinically-proven formulas
Cleanser and cream
Made with natural ingredients
Won't strip skin
Effectively moisturizes
10. MicrodermMD Microderm-abrasion System w/ Body Tip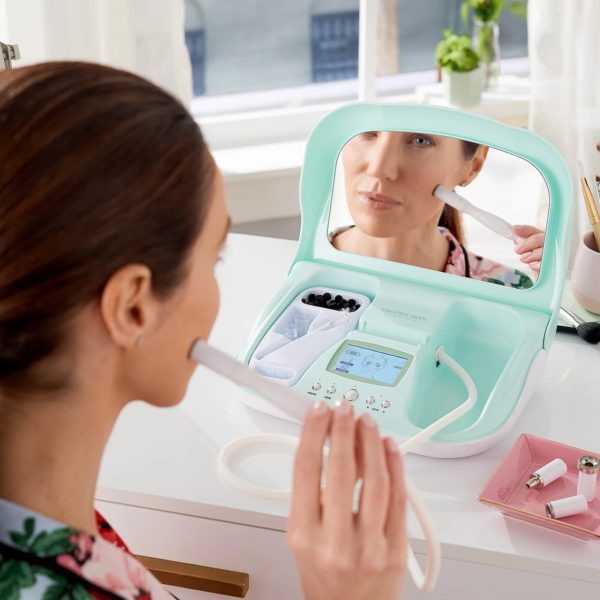 Investing in quality skincare is all for naught if the stuff doesn't actually sink into your skin. Increasing the effectiveness of serums and creams, microdermabrasion gently sloughs off dead skin to reveal fresh, youthful layers.
The Microderm-abrasion System w/ Body Tip can be used on both face and body. It uses a diamond exfoliation system to polish skin and encourage cell turnover. Greater cell turnover equals younger-looking skin, in other words, if you're looking to reduce the appearance of fine lines and wrinkles and get super-soft skin, this is a great tool.
One of MicrodermMD's most popular products, it's easy to use and acts as a buffer and gunk-suction tool all in one. Your kit will include the Microderm device, along with the standard diamond tip, body diamond tip, pore extraction top, and infusion tip, as well as four O-rings and 100 filters.
Accompanied by a 0.33 oz bottle of Argan Stem Cell Serum, say hello to fresh-looking skin with this effective system for $265. Enjoy free shipping until 4/30.
Highlights
6 different tips and accessories
Comes with serum
Blush, mint, and white colors available
3-year limited warranty
Ships for free until 4/30
11. Calista Mini GoGo Round Brush Hair Styling Tool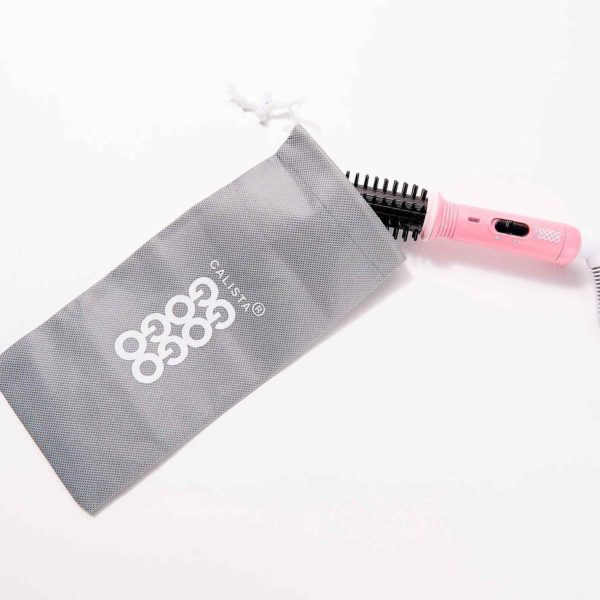 Great hair isn't natural, it's made with the right styling tools. The Calista Mini GoGo Round Brush Hair Styling Tool helps you get bouncy, shiny strands in a matter of seconds. Small and portable, you can even fit it in your purse if you want.
Using ionic tourmaline technology, it delivers big time on heat which means you can get long-lasting styles and add volume throughout the day no matter where you are. Part of Calista's smart collection of modern tools, the brand was founded by Maria McCool to give people a boost of confidence.
Lightweight and life-friendly, the Gogo Round Brush Hair Styling Tool comes with a convenient travel-friendly pouch and is $39.75.
Highlights
Heats up to 273F
Ionic tourmaline technology
Purse-friendly
Travel pouch
Delivers long-lasting style
12. Dyson Corrale Straightener Styling Iron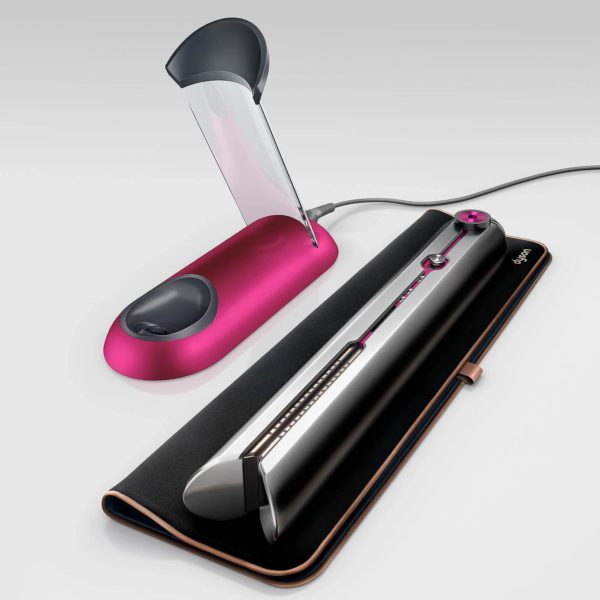 We've come to expect nothing less than the greatest in tech from Dyson. The Corrale Straightener Styling Iron fits perfectly in its collection of high-powered hair care tools. Using flexing copper plates that actually shape around your hair, it's unlike any other straightener on the market.
Helping you style your hair with less heat, it brings smooth, glossy strands and a fresh-from-the salon look. Using AI to regulate heat, you'll never go over your desired setting like other straightens can. Use it with or without the cord for effortless styling. Experience straight hair like never before with the Corrale Straightener Styling Iron for $499.
Highlights
Nickel/Fuschia color
3 temperature settings (330F, 365F, and 410F)
OLED screen
Holds 30-minute charge
10-minute auto shut-off
FAQ
What's EasyPay?
All QVC products can be bought with EasyPay. The feature allows you to order now and pay over time with 0% interest. You'll be automatically billed every 30 days until your order is paid off.
How do you return the best QVC Beauty products?
With so many different items, the returns process for the 12 best QVC beauty products has the potential to be chaotic. But it's actually super easy. QVC offers returns and exchanges through an online portal, helping you get your refund quickly and without a fuss. Follow these steps to start a return:
Create an email to [email protected]
Enter "QVC Return" in the subject line
In the body, include your order number(s), item number(s), the description, and prices of any items you wish to return or exchange
Let them know if you'd like to return or exchange your items
You'll be sent a Q Return Label that you'll need to print off and stick to the outside of your package
Exchanges and order errors are free of charge, but a fee will be deducted from your refund amount for all returned items.
How to Contact QVC
If you have any questions about the brand or the 12 best QVC beauty products, you can get in touch with its rockstar customer service team by calling +1-888-345-5788. Rather message? Use the live chat feature on qvc.com or DM on Facebook.
Save Up to 50% Off on Allbirds' Black Friday and Cyber Weekend Sale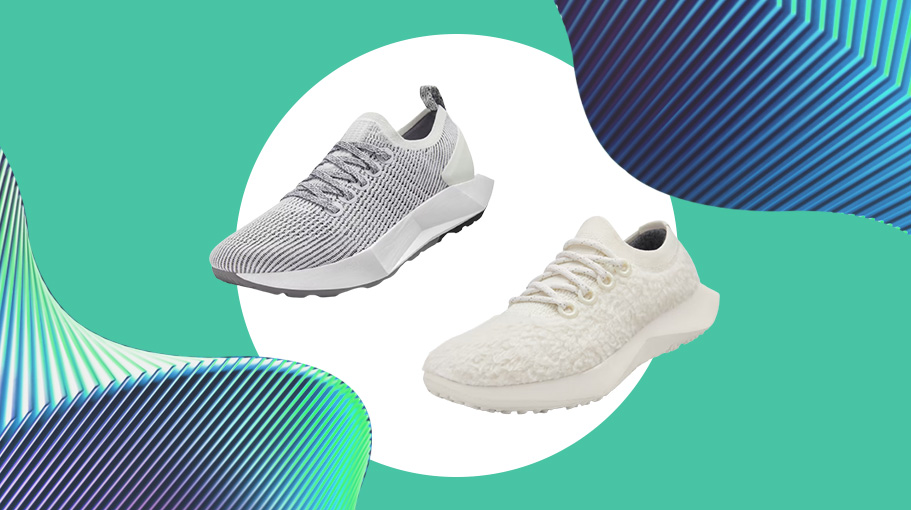 It's no secret that Allbirds is our favorite sneaker brand. Not only does the brand make stylish activewear shoes, but they're also eco-friendly and sustainable, which makes us feel even better about buying from the brand—especially when they're on sale. Right now, Allbirds' massive Black Friday sale is on, which means you can save up to 50% off sitewide.
This is Allbids' biggest sale of the entire year, so whether you're looking for the perfect gift for someone on your holiday shopping list or just need a new pair of sneakers or sweats, now's the time to treat yourself. Grab some of the brand's best-sellers like the Tree Dasher 1s, Wool Runners, and Natural Leggings. Allbirds' Black Friday sale runs through December 2, but we suggest shopping sooner than later—it's selling fast!
Allbirds' Black Friday Sale
Men's Wool Runners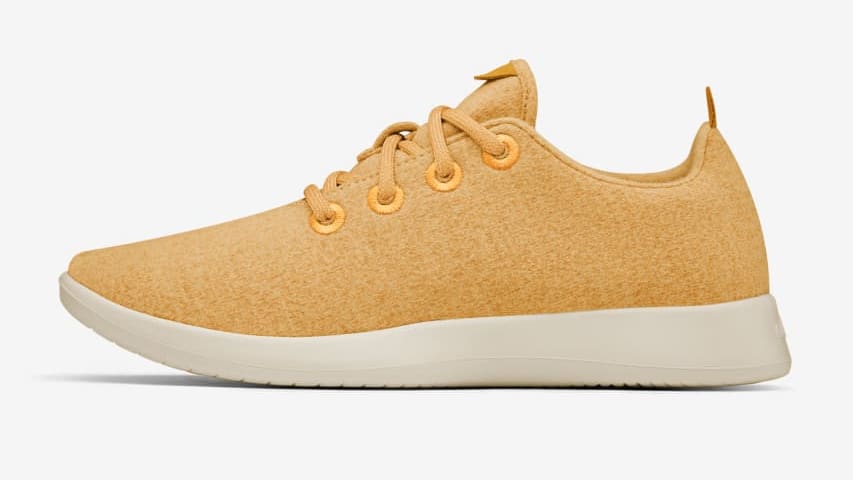 Women's Tree Dasher 1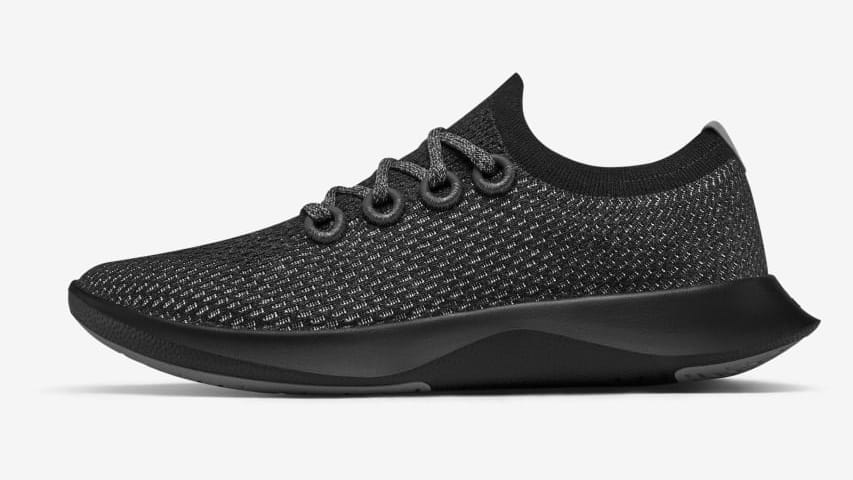 Men's Tree Toppers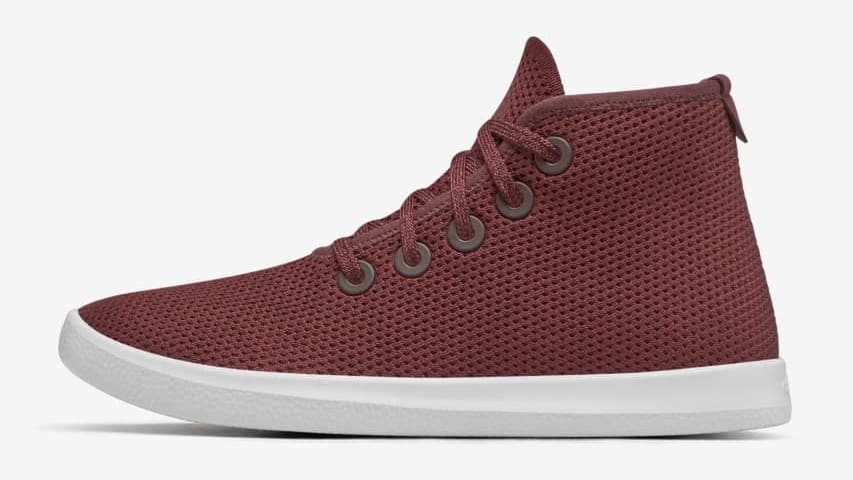 Women's Wool Runners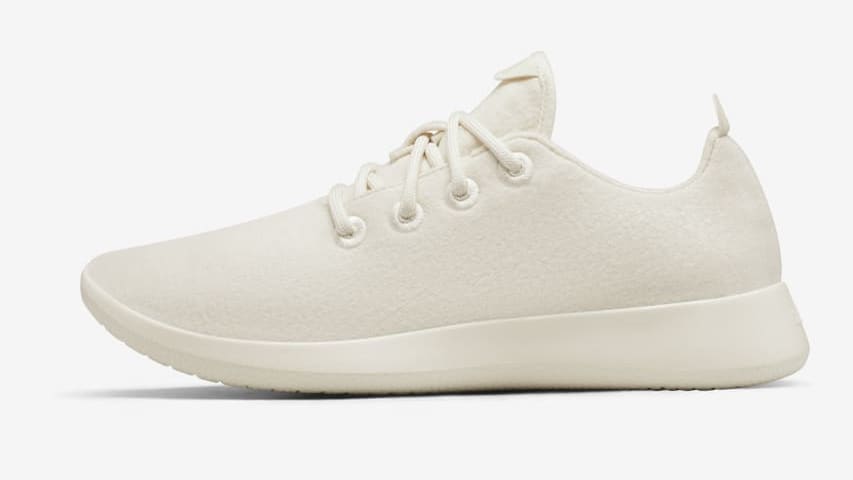 Women's Wool Runner Fluff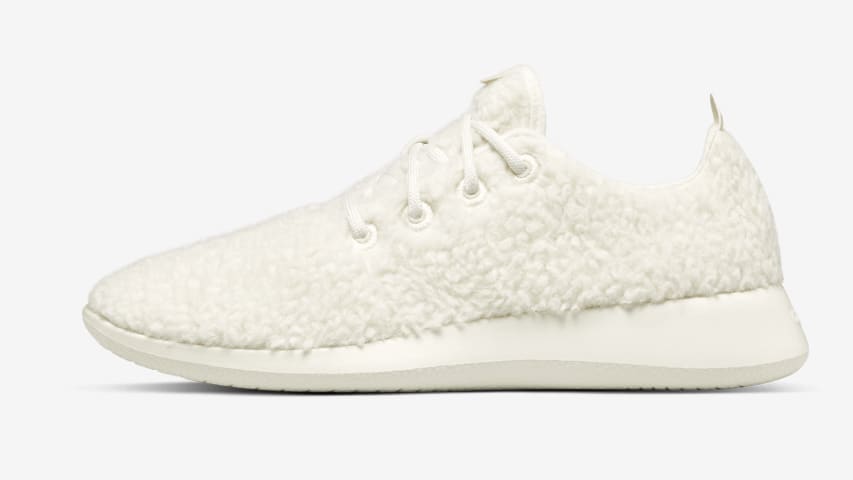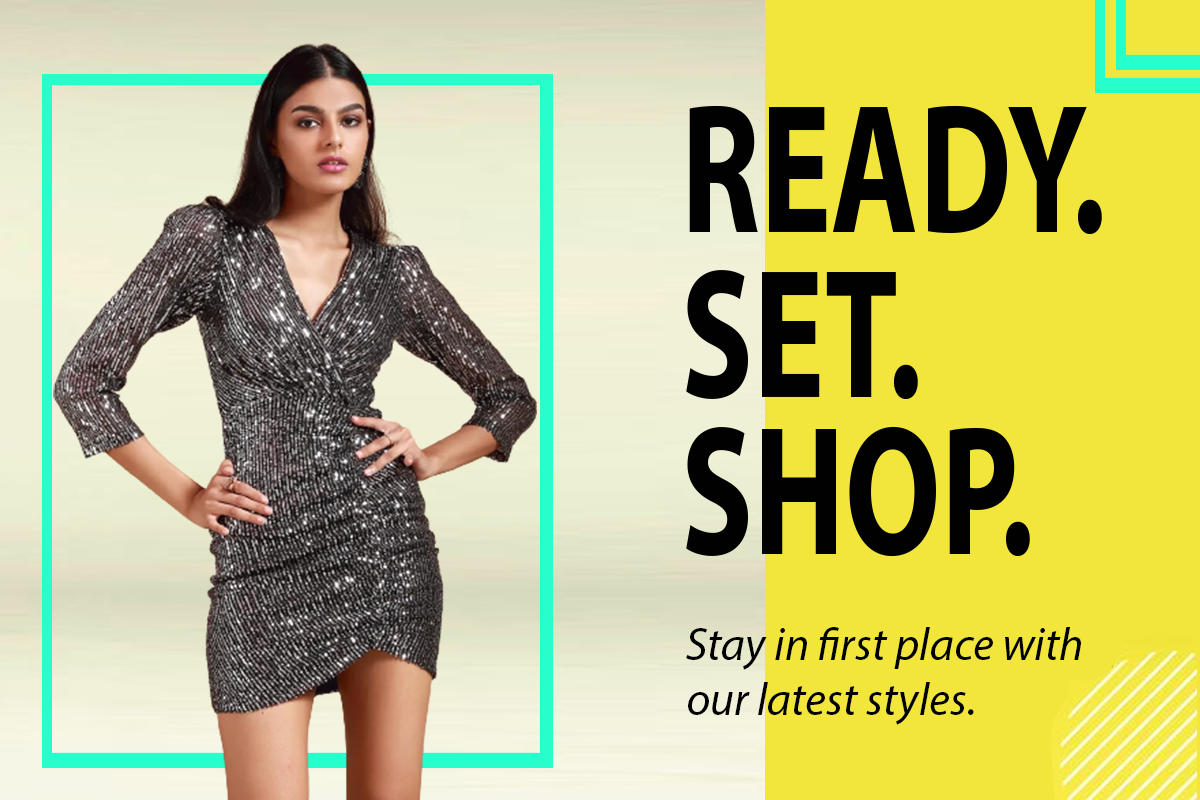 About QUIZ Clothing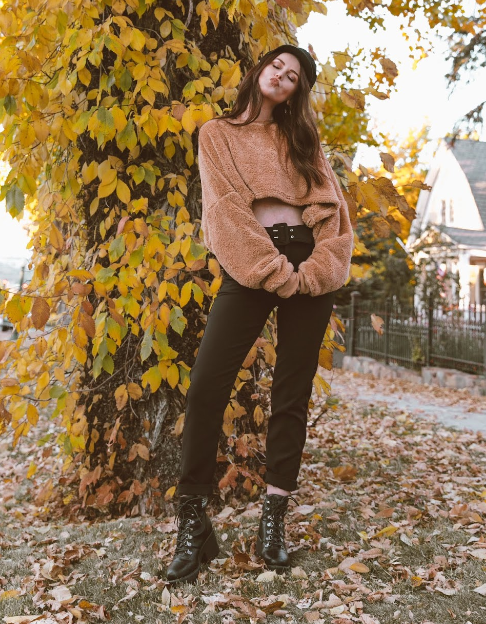 Just like any other British fashion brand, QUIZ Clothing is also known for its aesthetics, timeless designs, and sophistication. The brand offers a premium range of clothing pieces for all age groups and both sexes at quite competitive prices. One can easily rely on the brand to get the best of both worlds.
Precisely, QUIZ pays a lot of emphasis on offering the latest trends and cakewalk-style-driven looks without causing a dent in buyers' pockets. It caters to the fashion-forward women and men who are quite particular about clothes, fashion, and styles.
The brand leaves no stone unturned to offer a versatile range of fashionable and trendy clothes, accessories, and shoes for almost every occasion and outing. That's why the brand has been growing with each passing day.
Currently, it has over 250 stores across 13 countries, including the UK, Armenia, Egypt, UAE, Saudi Arabia, Jordan, Ireland, Pakistan, etc.
Quiz Clothing Review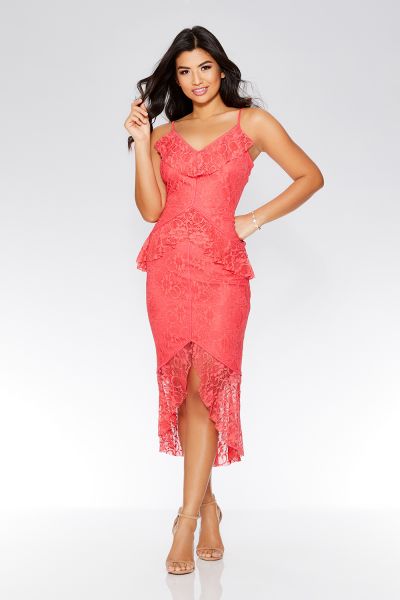 Shopping for trendy and fashionable clothes is one of the most satisfying and rejuvenating activities. Most of us love to shop and wear trendy and stylish clothes. In fact, it's a constant process to upgrade our wardrobe. But, if it happens without breaking the bank then it's nothing short of icing on the cake. Today, one can easily find out a plethora of online and offline fashion retailers offering a wide range of clothing pieces in various designs and styles.
When it comes to UK fashion brands then one must expect great craftsmanship, quality, creativity, and innovation. QUIZ Clothing is one such UK brand that offers an essential cocktail of British fashion and contemporary designs without causing a dent in one's pocket.
Quiz Clothing Dresses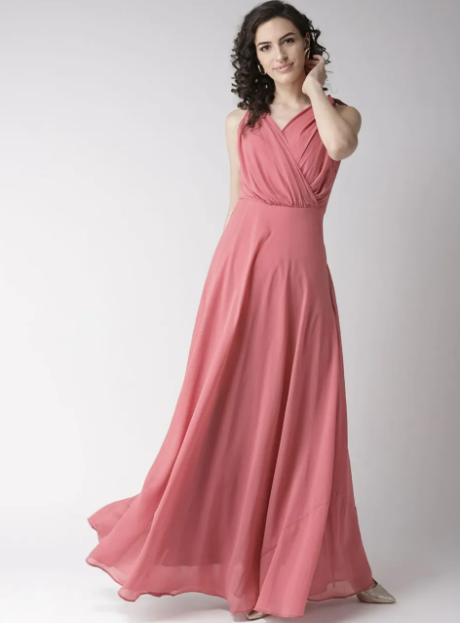 If you're looking for the perfect dress for a special occasion or just a dress that you can style casually every day, Quiz has many options. All dresses are designed in-house so they are unique to Quiz. Dress categories include Bardot dresses, sequin dresses, day dresses, evening dresses, prom dresses, bridesmaid dresses, bodycon dresses and maxi dresses. Quiz dresses are available in sizes 4-20 so there is something to suit all sizes. Each dress incorporates the latest trends, for instance, the AW/16 dresses focus on lace and Bardot styles in neutral colours for a glamorous, simple vibe.
Quiz Clothing Stores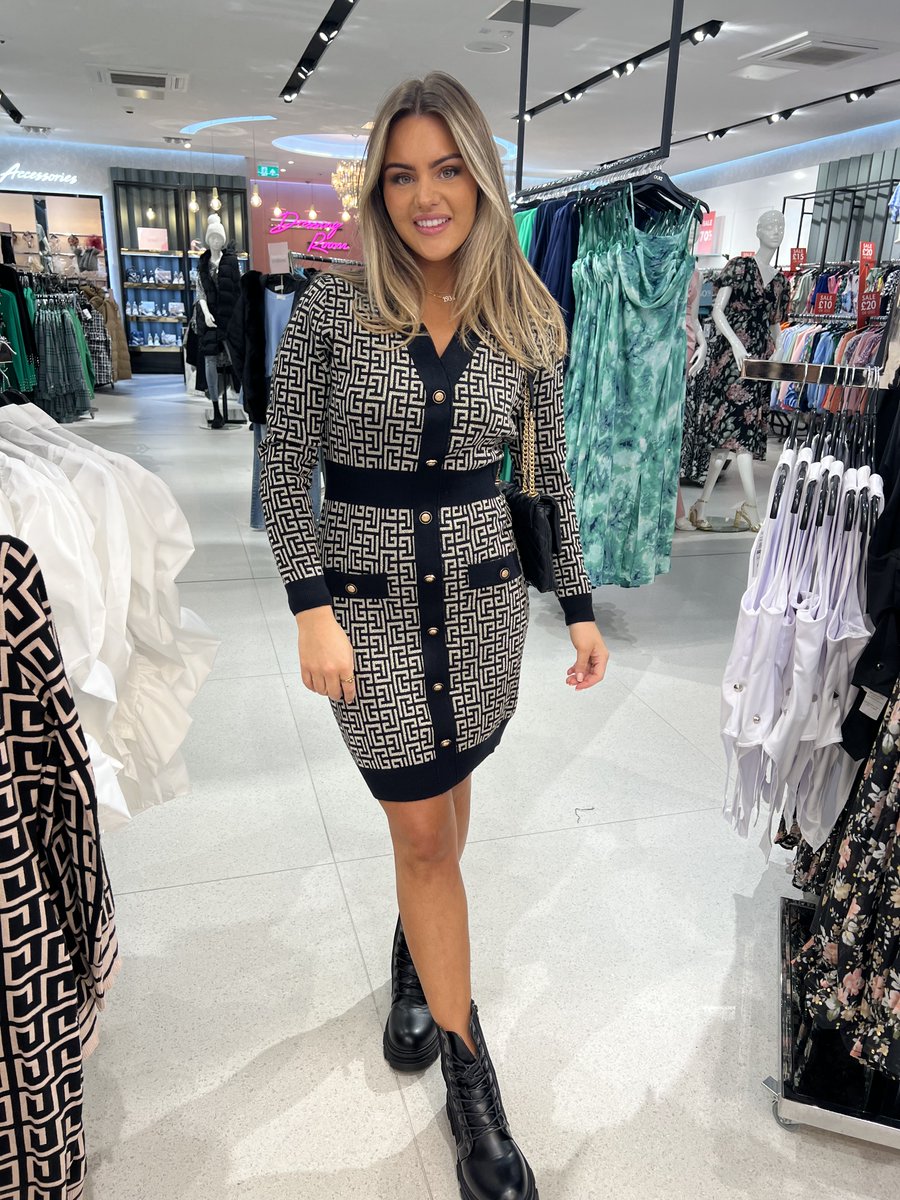 You can use the online store finder to find your nearest Quiz store. There are stores all around the UK. Stores are located as standalone stores in the likes of Chester, Grimsby, Peterborough, Swansea, Falkirk and Stirling. There are also Quiz clothing concessions in Debenhams, House of Fraser and M&Co. With 250 locations around the country, there is sure to be either a store or a concession near to you.
Quiz Clothing Sale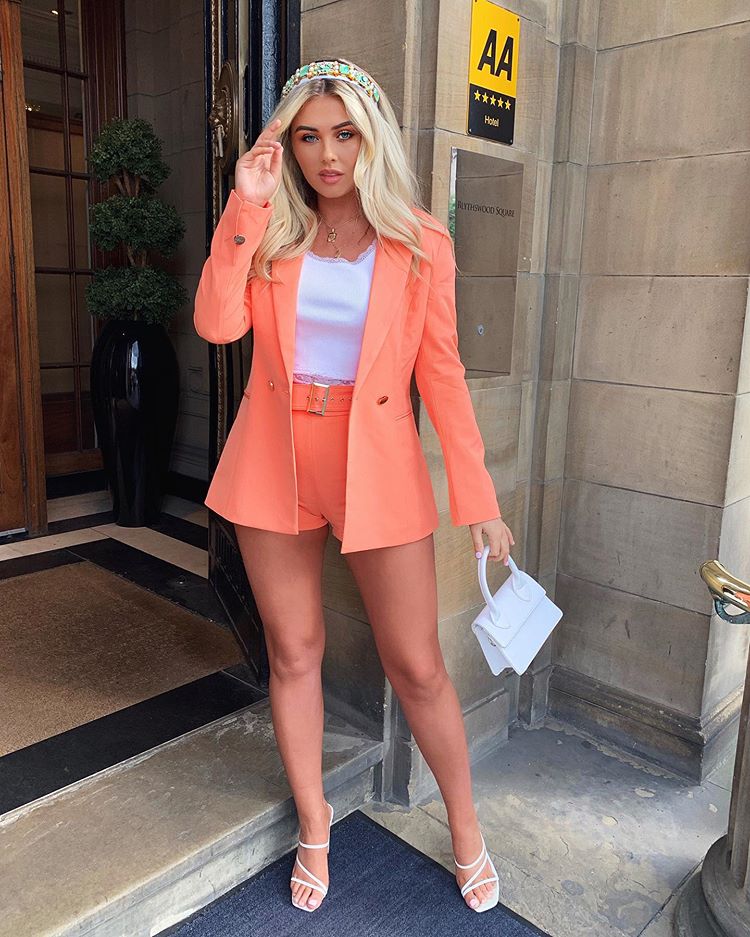 You can get great discounts on Quiz clothing using the online sale and in-store sales. Sales run seasonally, usually during the summer and at Christmas time. You may be able to get a great dress for the party season or some cosy knitwear to see you into the winter months, or perhaps a new coat to put away ready for the next set of cold weather.
Quiz Clothing Returns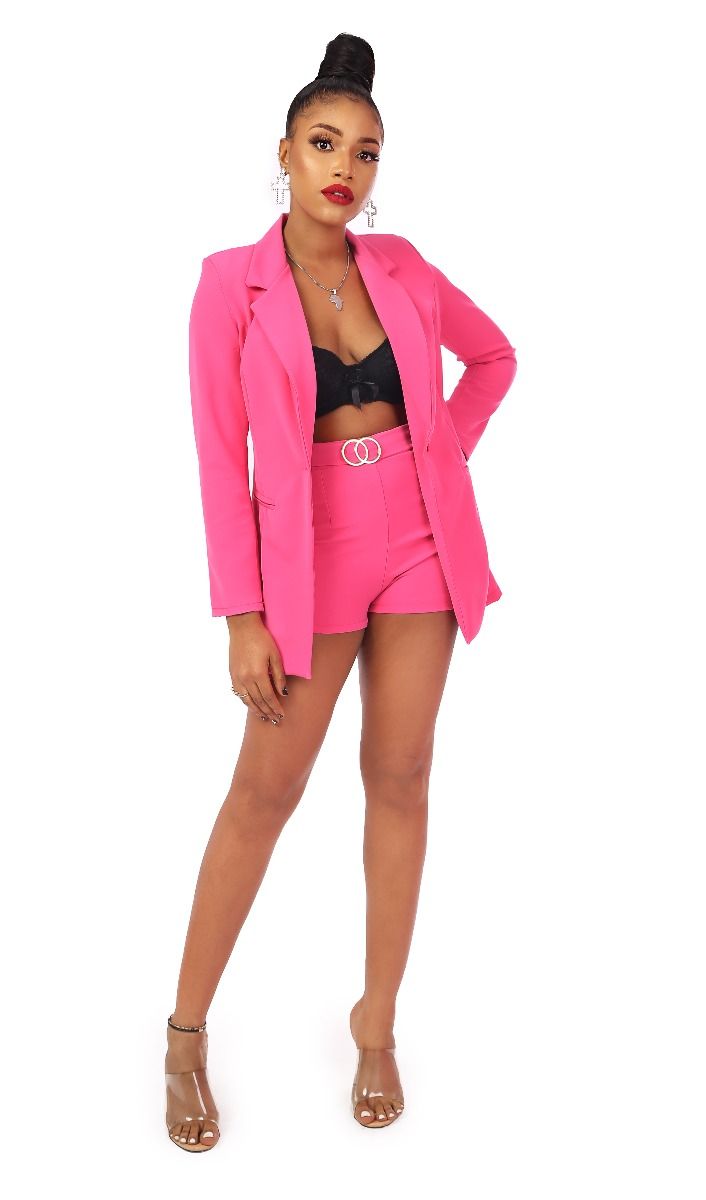 You can return a product to your nearest Quiz store if you have the receipt/web receipt, but only if the product is faulty. For standard returns, this must be processed via post. Log into your account on the Quiz website to generate a returns number, print the slip you are given and pop it in with the items to be sent to the free post address. Take the items to your nearest Post Office and remember to get a proof of postage. You can also return parcels conveniently by using Collect+, with over 5000 corner shops to choose from, which keep late hours. Your refund will be processed as soon as possible but you should aim to allow 7-10 working days for the refund to arrive back in your account.
Quiz Clothing Jobs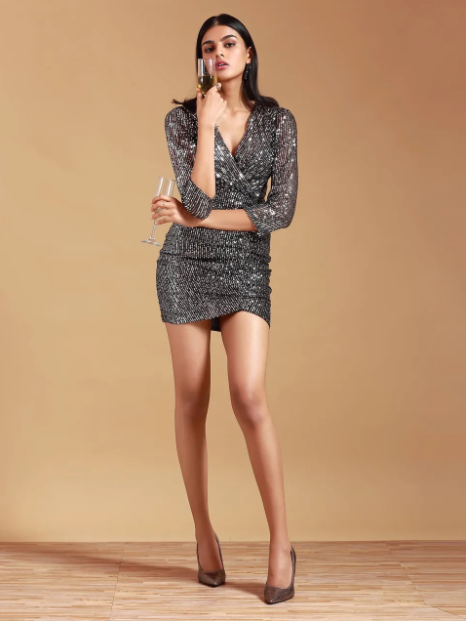 Thanks to a team of committed employees, Quiz has gone from strength to strength since its inception. The company seeks only the most dedicated and passionate employees to work in the fast fashion industry which is constantly changing. In return for enthusiasm and commitment, employees are offered the chance to enjoy a rewarding career with progression opportunities.
Vacancies available include management, assistant management, supervisors and sales assistants. Benefits include industry competitive rates of pay, staff discount scheme with up to 50% off items, bonuses and incentives, structured induction and training, stakeholder pension scheme and childcare vouchers. There are lots of opportunities for progression if you work hard.
Popular Questions About Quiz Clothing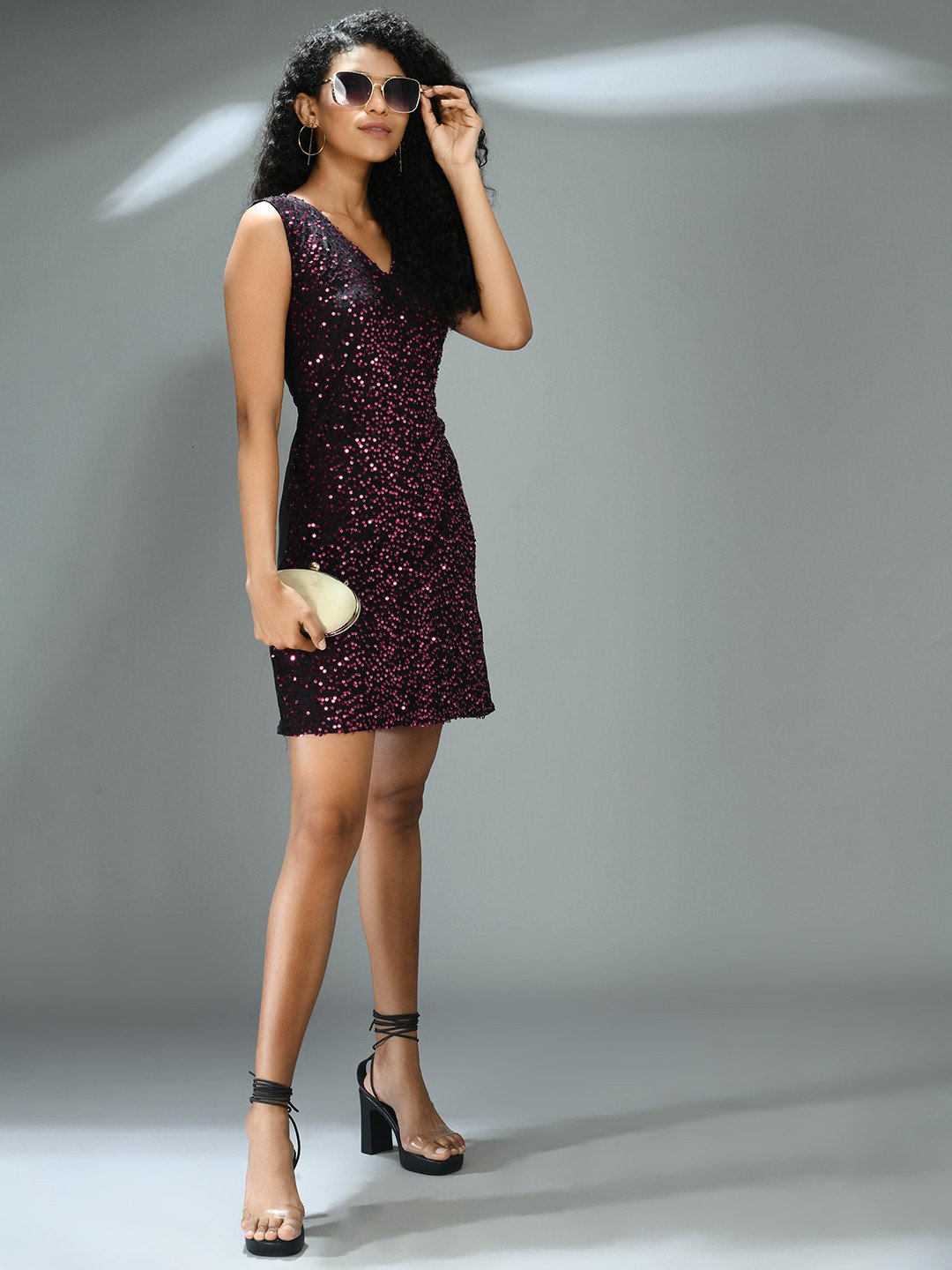 Where is Quiz Clothing in Liverpool?
There is a Quiz concession in the Outfit store on Speke Retail Park, Liverpool. There is also a concession in the Debenhams store in the city centre. For full store addresses, see the Quiz website.
How much do Quiz clothing pay?
The rate of pay for a sales assistant working in a Quiz clothing store is £6.25 an hour according to online sources.
Are Quiz clothing sizes small?
According to online forums, items from Quiz clothing can come up small, so it is always advised to try before you buy or take advantage of the free returns policy.
Who delivers Quiz clothing?
Quiz uses a range of couriers to deliver their clothing, depending on which method of delivery you choose you may have a different courier.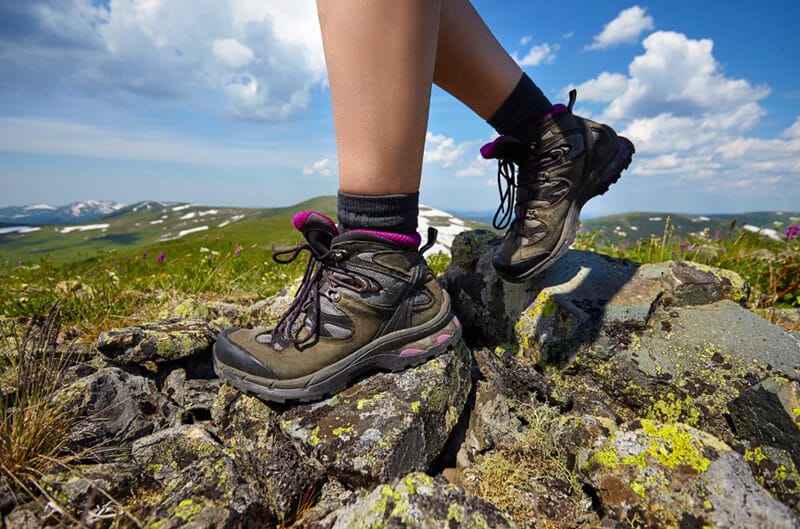 I am so happy to say that rei co-op has come up with a new line of hiking boots! The reason why this makes me so excited is that i love rei co-op products. One of my first hiking backpacks was the rei co-op flash. I still have it to this day because it is of excellent quality and it is pretty durable. Most of rei's products are pretty affordable, and that includes the rei co-op flash hiking boots. The hiking boots are great for beginner hikers or for people that would love some lightweight hiking boots. Another plus is that they are made from recycled material! I am all about companies that strive to make the planet a better place so check out below to get my full rei co-op flash hiking boots review. I talk about comfort, traction, water resistance, weight, support, value, and much more.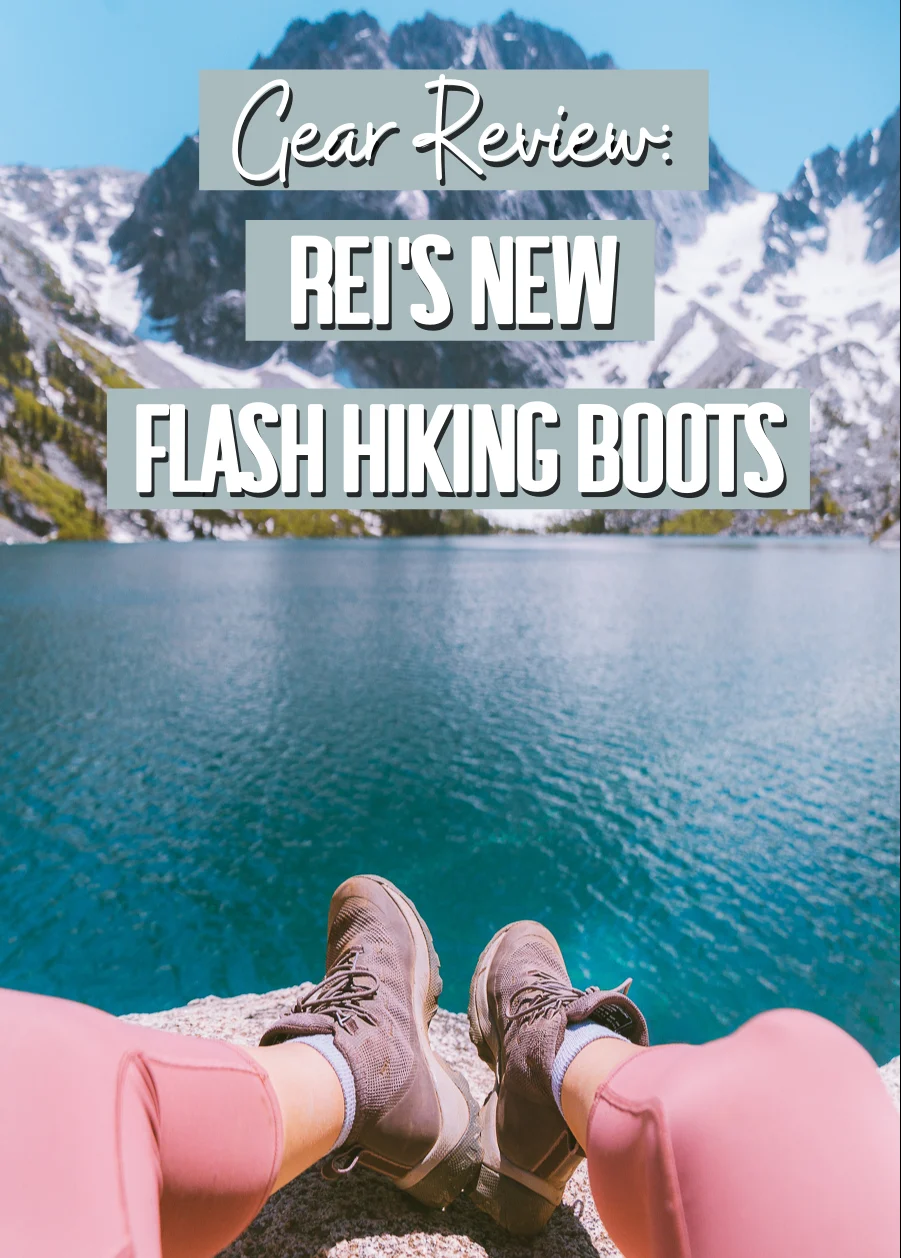 REI Co-op Flash Hiking Boots Review
How I Used The REI Co-Op Flash Hiking Boots
I hiked with the rei co-op flash hiking boots on 4 different trails around washington state. I experienced these shoes on different terrains like crossing streams, steep rocky areas, and muddy trails. Overall my experience was pretty great with the rei flash hiking boots, and i loved how lightweight they felt! Here are the trails i hiked to test them out:
Lake stuart: 9 miles round trip, 1665 ft. Elevation gain
Emmons moraine: 3 miles round trip, 900 ft. Elevation gain
Suntop lookout: 2.1 miles round trip,1100 ft. Elevation gain
Colchuck lake: 8 miles round trip,2280 ft. Elevation gain
Weight
The one thing that stops me from using hiking boots all the time is weight. Most hiking boots can be a little heavy or bulky when compared to hiking shoes. Luckily, the rei co-op flash hiking boots is on the lighter side compared to many other hiking boots in the market. Many hiking boots are usually over 2 lbs, while the rei co-op flash hiking boots is around 1 lb 13 ounces.
Usually, when hiking long trails, the boot's weight can start to weigh you down, but luckily, while hiking colchuck lake (9 miles round trip), the weight of the rei co-op flash hiking boots didn't bother me.
Traction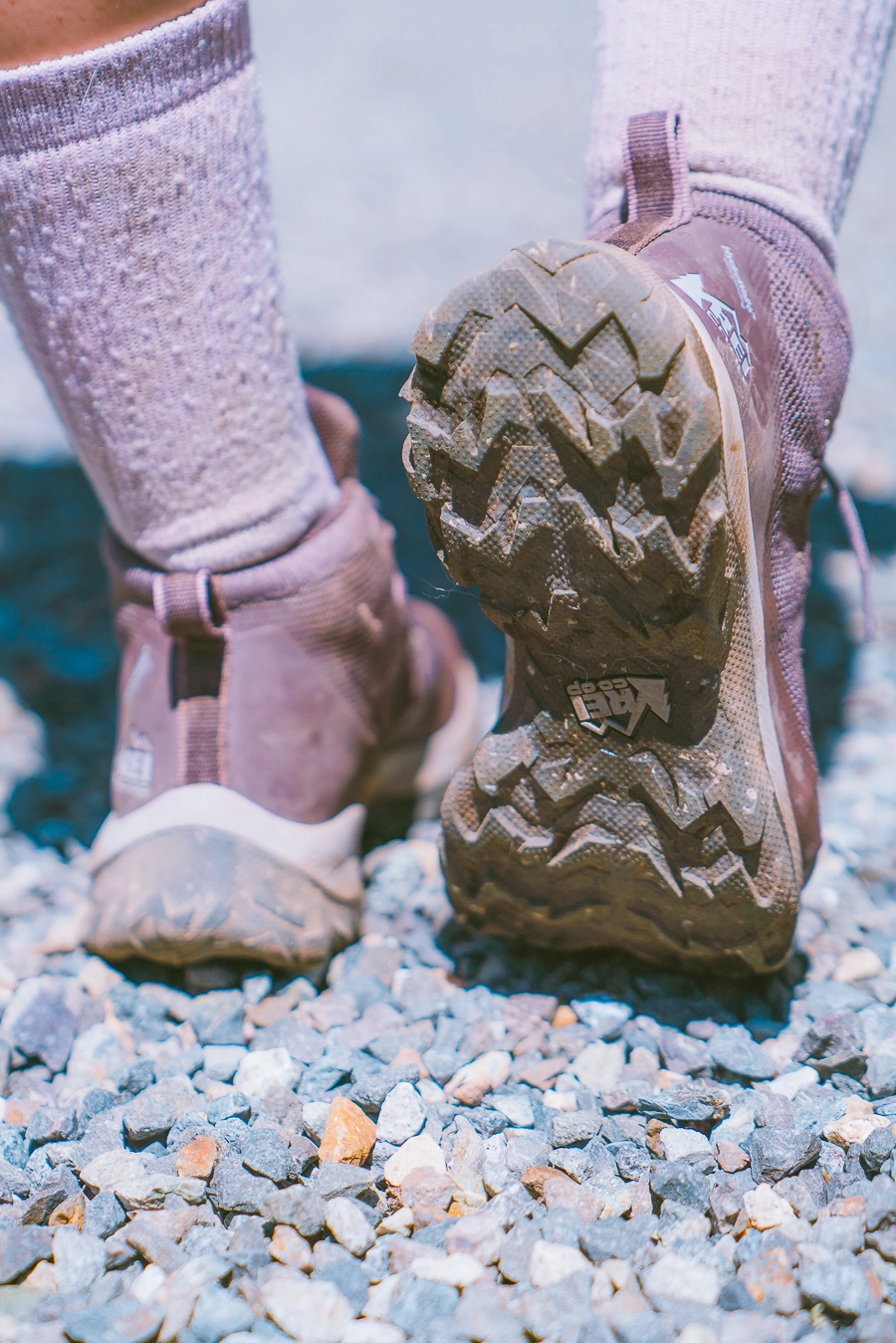 Colchuck Lake trail is known to be one of the rockiest trails in Washington. I was thankful that the REI Co-op Flash Hiking Boots worked well with the nonstop rocks and high elevation gain. This was especially true when going downhill, which is usually my least favorite part of the hike. Most of the time, I have trouble, and I slip or fall on trails, but the REI Co-op Flash Hiking Boots prevented this while hiking Colchuck Lake.
Water Resistance
There are streams and rivers all over Washington, and I was able to test out how waterproof the shoes were. Even though I walked through countless streams, my socks stayed nice and dry. So I submerged them in a shallow river to test them out, and yup, my socks were still dry!
When hiking shoes are waterproof, there can be some problems with breathability. This usually leads to blisters because your feet start to sweat when hiking. I luckily didn't get any blisters on my feet the whole time I was testing out the shoes, which means that the shoes are waterproof yet breathable. This is a huge plus!
Durability
After putting the boots through hell on those 4 hikes (I am not the most graceful hiker), the shoes still looked in pretty good condition. There were no major scratches, no major peeling, and the fabric looks fine.
Comfort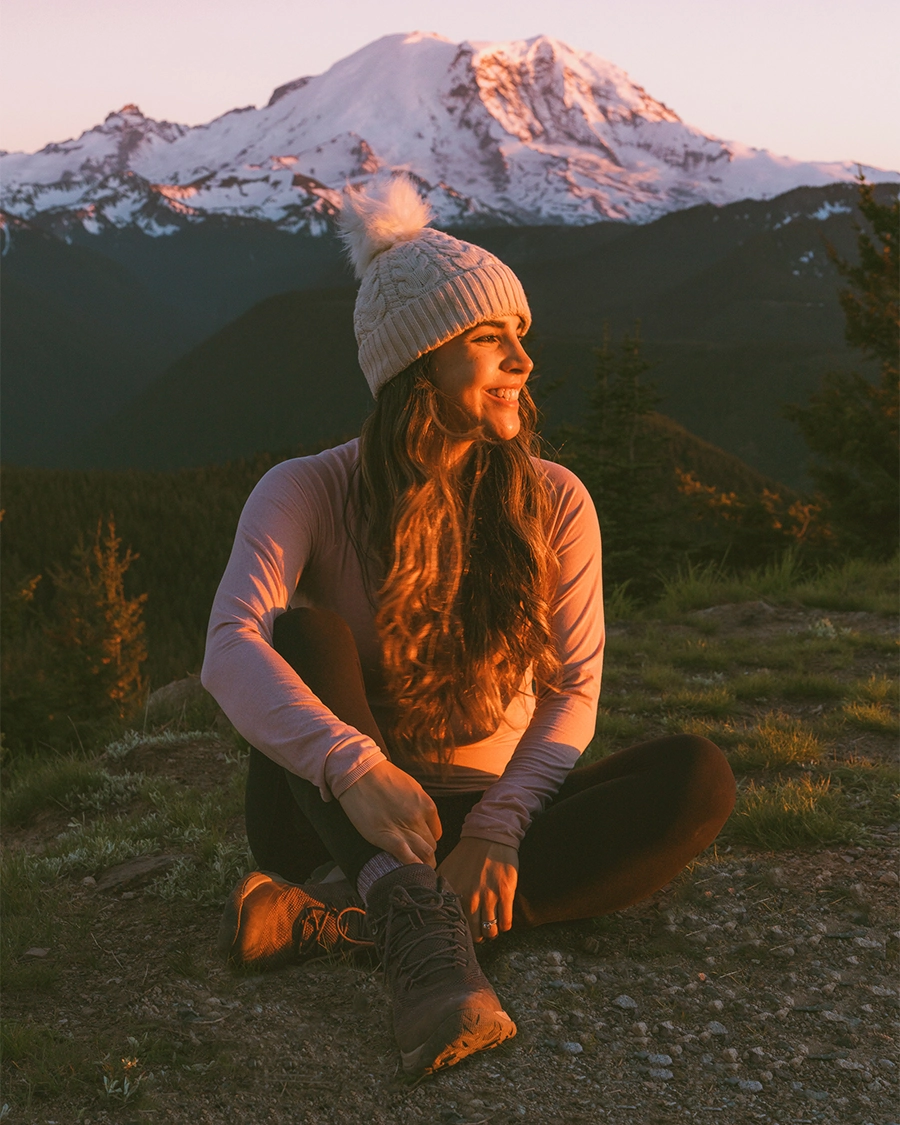 The rei co-op flash hiking boots will need to be broken into. Like most hiking boots, it is recommended to use them around town, at home, or on leisure walks before going on a difficult hike.
They are stiff at first, but they eventually mold to your feet. I do like that there is room in the toe box. I ordered half a size over my regular shoe size (i am usually a size 7 and got a size 7.5), and it fit just fine. I had no problems with my feet swelling or my toenails feeling uncomfortable.
Support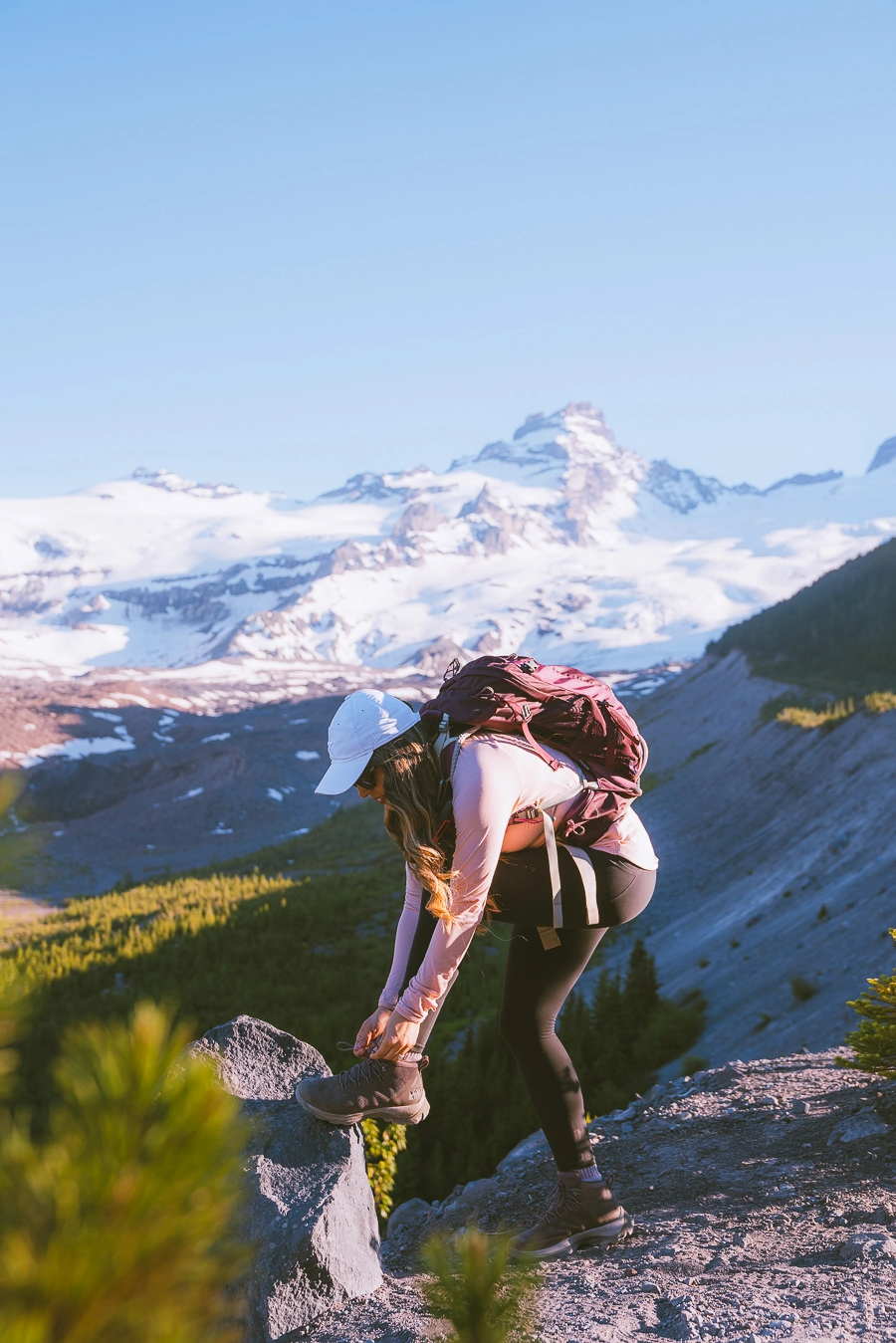 My ankles usually bend like crazy after hiking many miles, and it definitely happened to me while hiking Colchuck Lake. Luckily, the REI Co-op Flash Hiking Boots was able to help prevent any major damage to my ankle when it bent(I have injured my ankle this past year while hiking while wearing other boots). I was pretty happy with the ankle support the REI Co-op Flash Hiking Boots gave me.
The boots' insoles felt pretty supportive, but I know that this could be different for others. I have high arch feet, and the insoles felt perfect for me.
Value
I have reviewed and bought many hiking boots throughout the years, and the REI Co-op Flash Hiking Boots is the most inexpensive boots I have had on hand. I always love that REI Co-op makes its products available to everyone while still maintaining good quality. The cost for the boots ($130) is a great price, especially for budget buyers and new hikers.
REI Co-op Flash Hiking Boots Appearance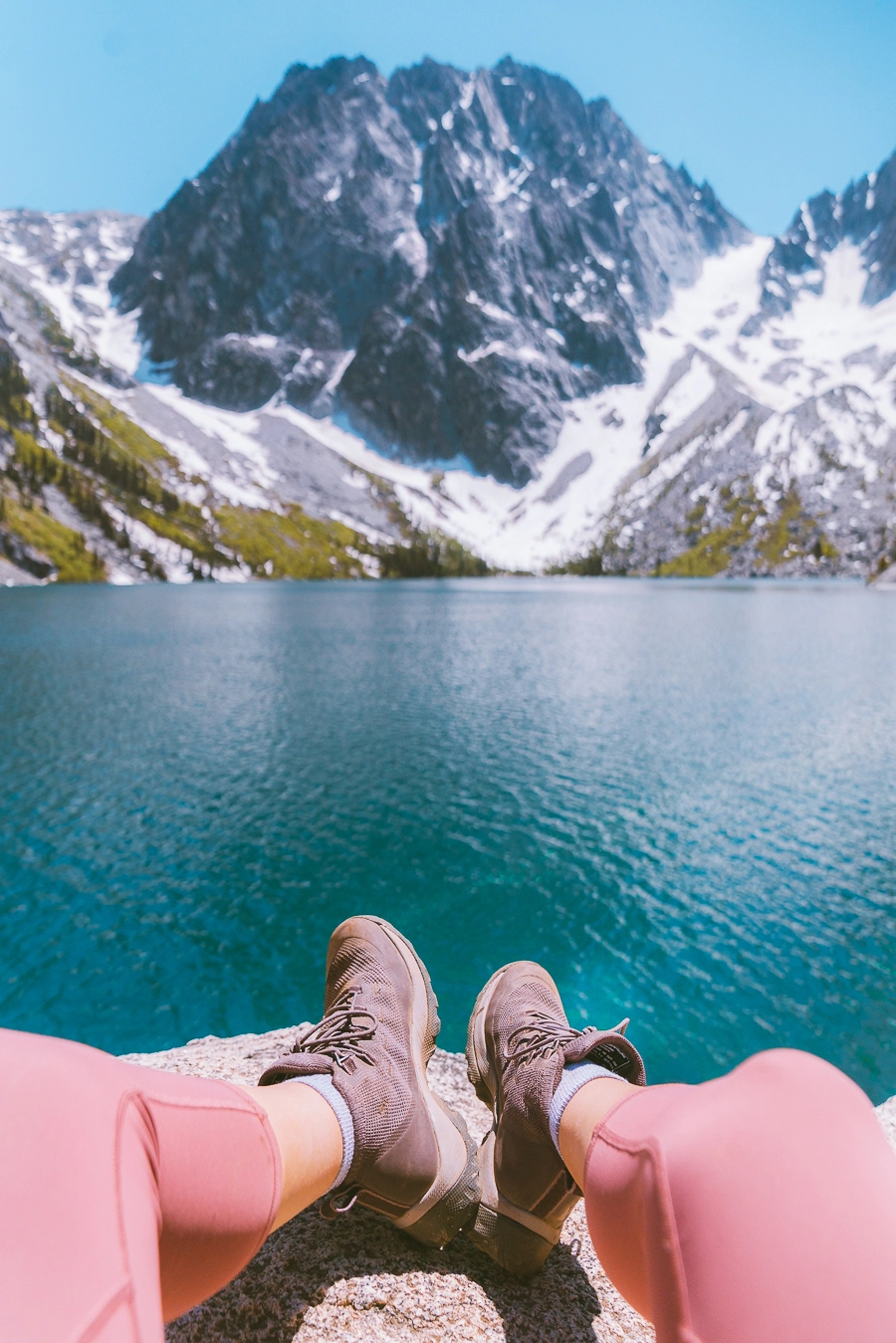 The REI Co-op Flash Hiking Boots comes in three colors;  Bark/Moss, Granite Black, and Smoke/Lilac. I picked the Smoke Lilac because I usually wear more pink colors on my hikes. I really loved the Lilac color and even got compliments of the color on the trails. I love when outdoor brands make hiking apparel more attractive and fun for women! I hope REI Co-op adds even more fun colors in the future!
Style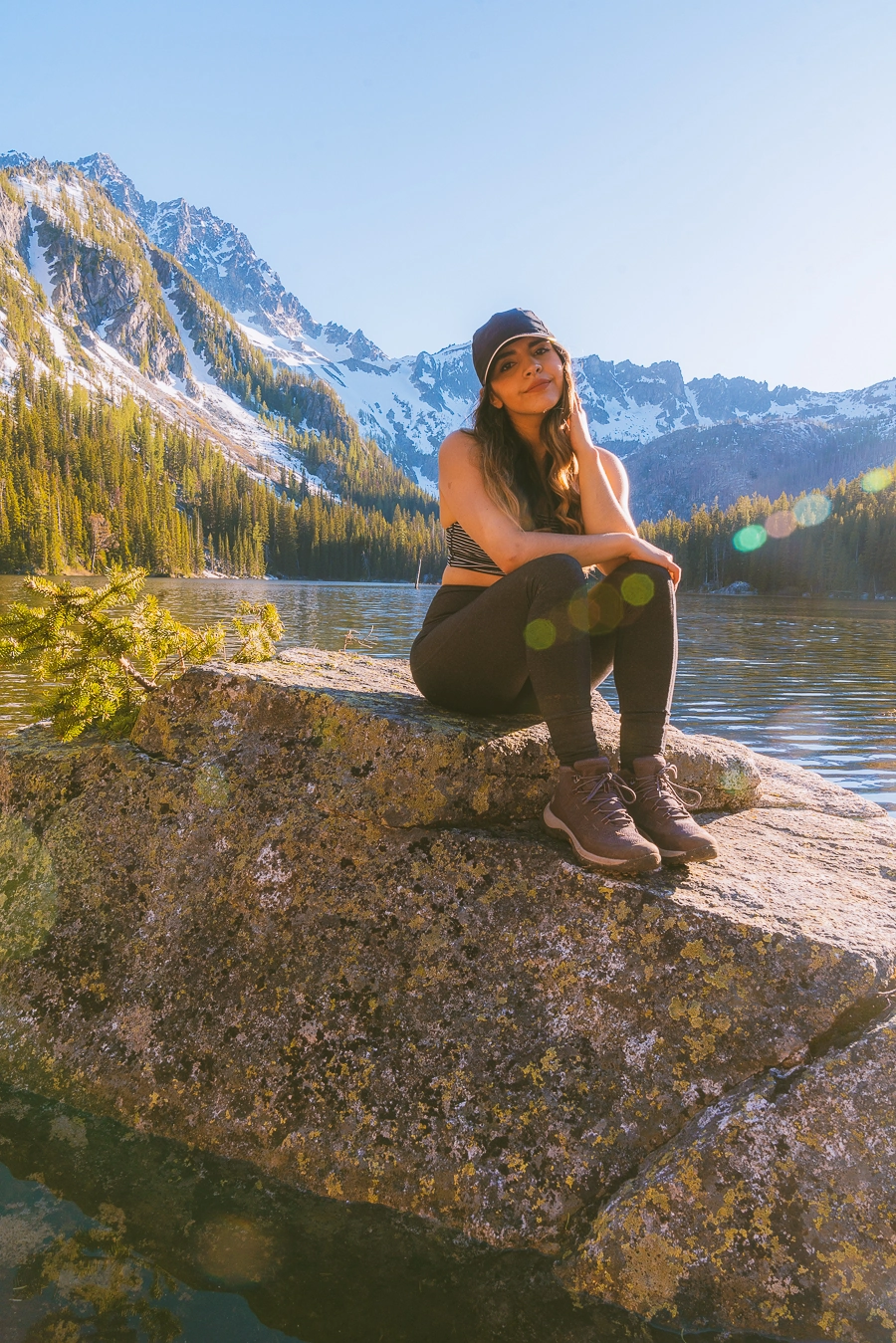 What I loved about the REI Co-op Flash Hiking Boots is how little they resemble hiking boots. Some hiking boots can look pretty manly, rugged, and bulky. Luckily, I can pretty much wear the boots in many places, not just the trails. Hey, I am all about versatility!
The style of the shoes and the weight makes it pretty easy for me to head to the grocery store or to the mall. When it comes to hiking, looks are probably one of the least important factors (which is why I put it at the bottom), but it is nice if your shoes are versatile. Plus, I like looking cute on the trails because that is my jam and my brand!
Eco-Friendly Materials
Usually, when you think about hiking boots, you do not think about Eco Friendly. Well, my friend, the new REI Flash hiking boots are made with recycled materials. Here are some of the specs:
Membrane uses 75% recycled polyester
Upper sole is 99% recycled PET
Upper sole is also 30% recycled TPU
TerraGrip rubber is 20% recycled
As someone who loves the outdoors, I am always so excited to hear when outdoor brands use eco-friendly materials, which is a huge plus. Read more on the recycled materials they use here
Conclusion
Thanks for reading all about the new REI Co-op Flash Hiking Boots! Let me know if you have any questions and make sure you check out some of my other hiking posts:
.