Is Booking.com a Scam? Why You Shouldn't Trust Them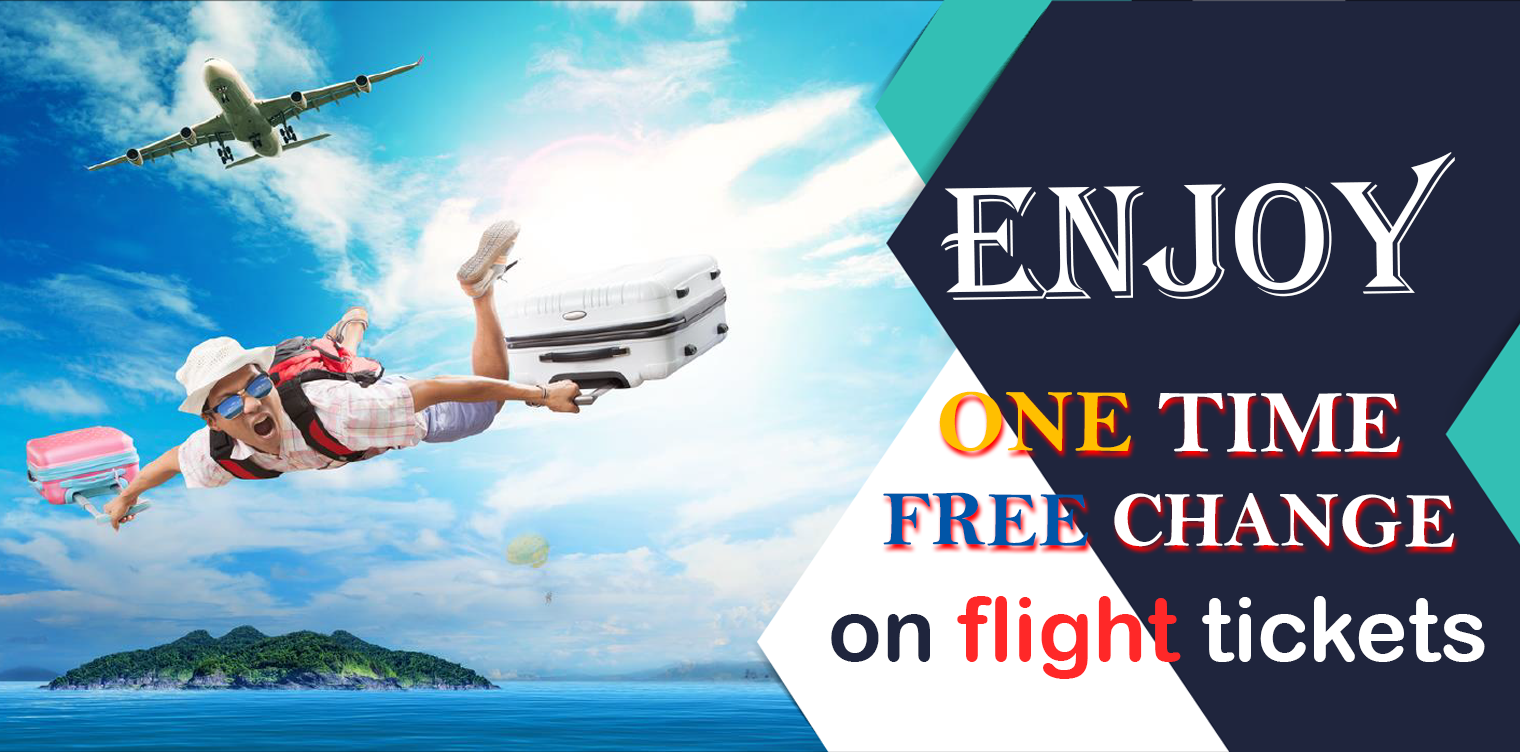 This post contains affiliate links. When you purchase through links on this post, we may earn an affiliate commission. Thanks.
Is Booking a scam or is it legit? Before my recent experience with Booking, I would have told you that it was an awesome site to find cheap accommodation around the world. However, before now I had never actually had a problem that required me to call Booking and try to resolve it. Now, I've looked closer and realized that Booking is not a safe or trustworthy site at all, here is why.
Booking has charged me double what was presented on their site and I most likely will not be getting my money back.
Here's the scam tactic that Booking is currently using to mislead its customers into reserving accommodations that are much more expensive than is presented on their site.
You can read through my experience below and decide for yourself. However, as a full-time traveler for the past 5 years, I do NOT recommend using Booking and you should not trust them with your hard-earned money.
Is Booking a Scam?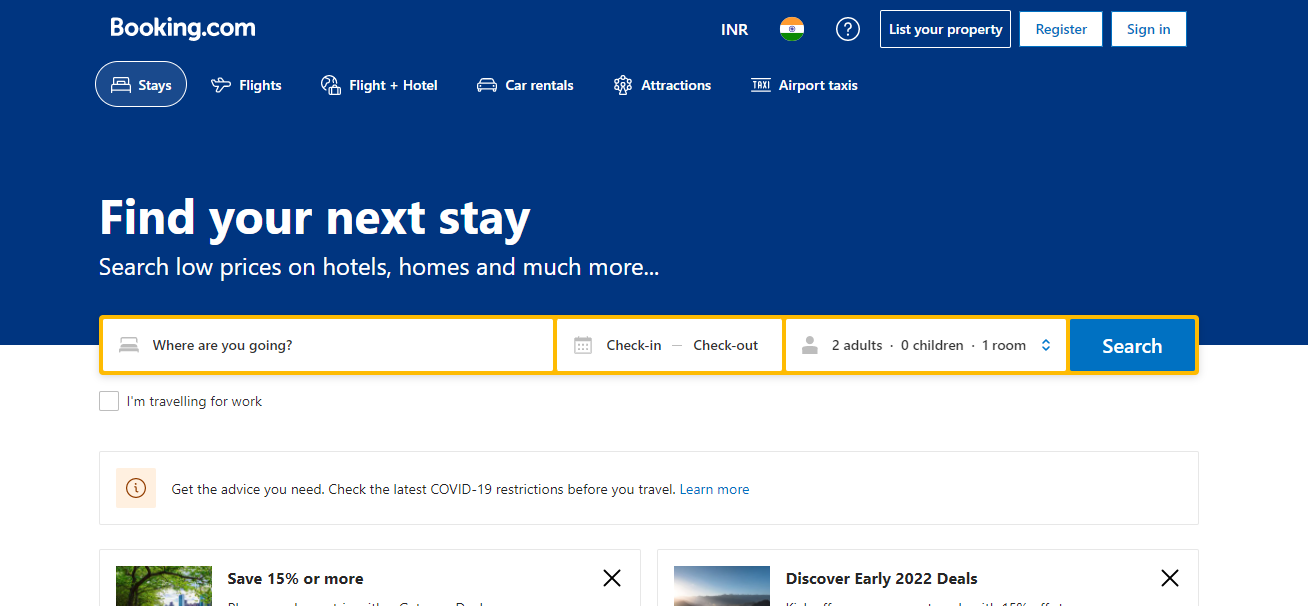 The answer is yes, Booking can be a scam, and this site can scam you out of a lot of money. That might sound extreme, but this is not the case in every scenario. You can decide for yourself after you hear what happened to me.
What is a scam? Keep this definition in mind as you hear my story: A scam is a deceptive scheme or trick used to cheat someone out of something, especially money.
So how was I scammed by Booking?
A little background about me first: my husband and I are full-time travelers and have been for the past 5 years. We're both Genius members on Booking on multiple accounts and we have booked hundreds if not thousands of flights and hotel bookings over the past 5 years.
I was booking a hotel for a trip to Naples, Italy on my laptop. I got to the final payment page and saw the price as "301.13" for 9 nights. Then next to that price breakdown, you enter your credit card information.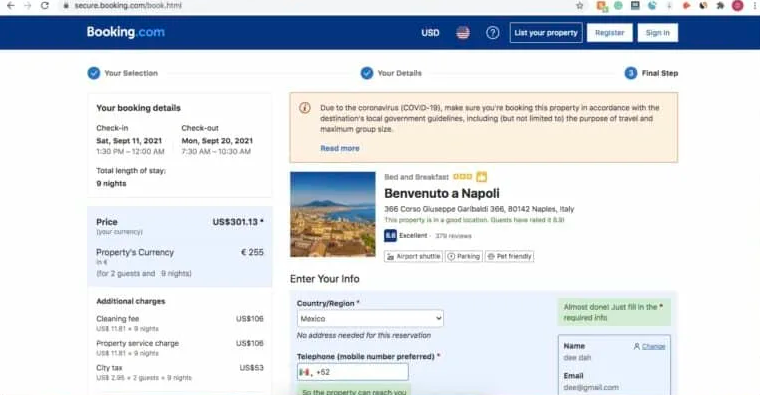 The Price had an asterisk next to it, which leads to the bottom to just say that you need to be aware of health codes. No problem!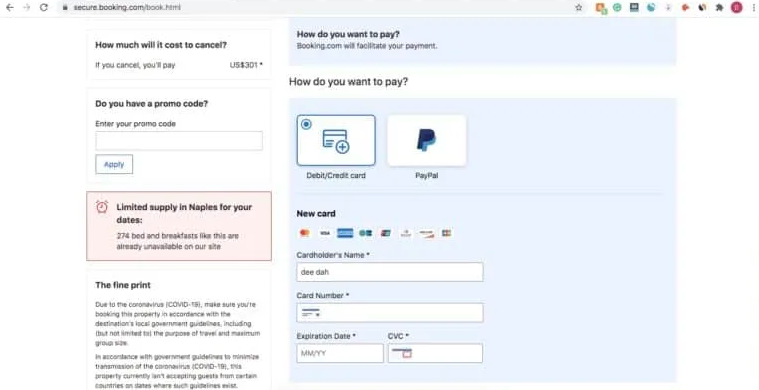 Then you type in your credit card information and press "Complete Booking." This is the whole payment page that I've screenshotted, I haven't left anything out.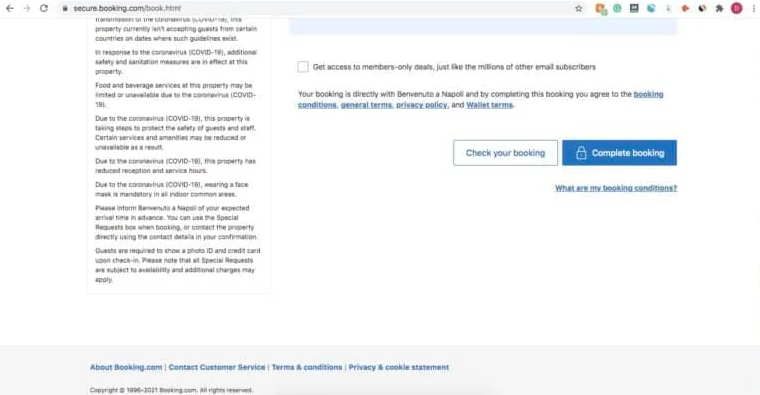 Now since I've brought your attention to the scam, you might have caught it already. But from these screenshots, how much do you think charged to my credit card?
According to this payment page, I believed I would charged $301.13. However, when I logged onto my credit card statement the next day, I actually charged $513.13!!
But what's wrong with this? Yeah, they had the price in bold at the top, but underneath in smaller writing, it says that there additional costs.
However, there is NOWHERE on that payment page that tells. The actual number that will be charged to your credit card. Instead, Booking presents a cheaper number in a layout that looks like. It is a price breakdown of the costs of your accommodation.
Instead, they expect you to get out a calculator and add those numbers together to get your total. This is intentionally misleading and would definitely con a lot of people into booking accommodation for much more than they originally planned to spend.
So the screenshots I've posted above were not from my original booking since I didn't know that I needed to be screens hotting while I was booking, so the prices above are for the same dates but the actual price has gone up.
When I booked, I got a discount for being a Genius member and the price actually 208 euros instead of the 255 euros listed above.
So here's how it gets worse…
Booking Scam: They Know What They're Doing
Like you saw in the earlier screenshots, Booking did NOT show the actual total ANYWHERE before I put in my credit card information.
Which makes this next thing even more scammy and underhanded.
After booking, I received an email confirmation of my payment. Which I only double-checked after being totally shocked by the amount on my credit card.
Here is what that email looked like: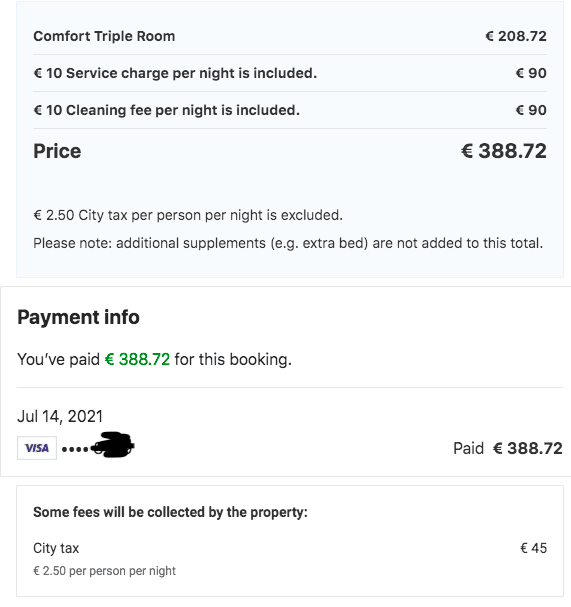 All of a sudden, Booking knows EXACTLY how to present the payment information in an accurate way that isn't misleading, conveniently only AFTER I had paid.
It shows the price of the room, plus the fees, added together to show. What would actually be charged to my credit card. It even states that the city taxes wouldn't be charged to my credit card. But that they would be collected at the property.
So why was Booking suddenly able to add the numbers together in a transparent way in this email but not on the payment page?
This is a scam, an intentional scheme to trick the customer into believing that they are paying a certain number. But then blaming the customer after by saying they didn't pay close enough attention to the fine print.
Booking is using plausible deniability and blaming their customers instead of showing a transparent pricing layout on their payment page.
In my opinion, this should not be legal. You should be fully aware of the number. That will be charged to your card ahead of time without needing to whip out a calculator.
And with that email, Booking proved that they knew how to do just that. But instead wanted to trick their customers into paying for something more expensive than they were expecting.
That original payment page, which I'll put again right here, doesn't tell me at all what will or won't be charged. It doesn't tell me if the city taxes will be charged to my card or collected in person.
It doesn't tell me that those service fees are not included in the price above. Not even in the fine print. There is nowhere on that page that makes this booking explicitly clear to the user.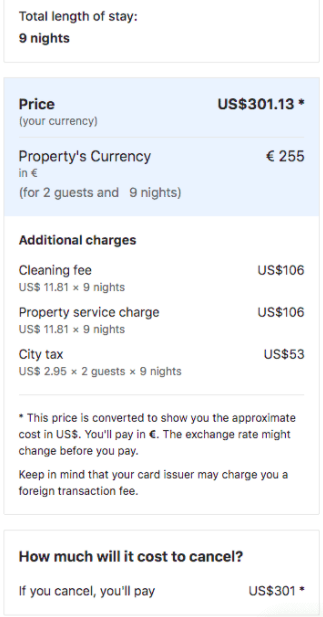 Booking is a Giant Company Taking Advantage of its Users
For those of you who don't consider this a scam, I think you might be used to being screwed over by companies. We should expect a higher standard from companies, not just a "Haha, you got me, you win this time!" type of relationship.
If even 1 out of 10 people is misled by the pricing layout, then it is a scam and should absolutely be changed by Booking.
Why are we allowing such a giant company like Booking to steal money from travelers? To mislead them and then place the blame on them even while they knowingly present the information in a way that is meant to trick them?
Even if this is legal, why is Booking using scam tactics on its users instead of trying to build an honest relationship with travelers?
Booking (also known as Booking Holdings Inc.) also owns Priceline, Agoda, Kayak, Cheapflights, Rentalcars, Momondo, and OpenTable.
They are worth ????
This Booking Scam Doesn't Happen on the App
Another very strange thing about this Booking scam tactic is that it doesn't appear to be happening on the Booking app, although I still don't love the layout of the pricing. Here is what it looks like for the same accommodation as above: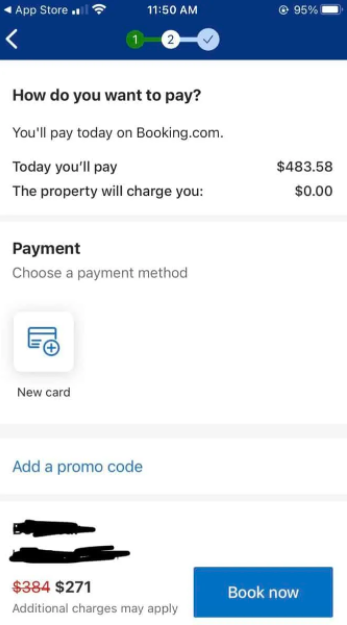 The blotted-out part is just the made-up name and email that I created for this booking. Now, if you compare the payment page above that from the Booking app with the one from the desktop. You can see that the app page does actually tell you what amount will charged to your credit card.
This payment page still isn't great, but it's MUCH better than the one used on the desktop. What I don't love about this layout is still the misleading use of bold and smaller writing.
At the top, they write in very small letters what you will charged to your credit card. But at the bottom in quite large writing and right next to the "Book Now" button, they have a completely different price.
You may say that this nitpicky, but remember that these scammy sales tactics used by websites in order to get you to book.
They know that the eye will go to the bold writing with the red price crossed out right away and that there is still a chance you wouldn't see the smaller writing above.
Don't think for one second that Booking doesn't know what they're doing in scenarios like. They are one of the biggest travel sites in the world and design their payment pages like. This on purpose to get more bookings by tricking customers.
The number right next to the "Book Now" button should reflect the exact number you will charged. Period.
What Booking is doing is absolutely wrong.
Trying to Contact Booking After Scammed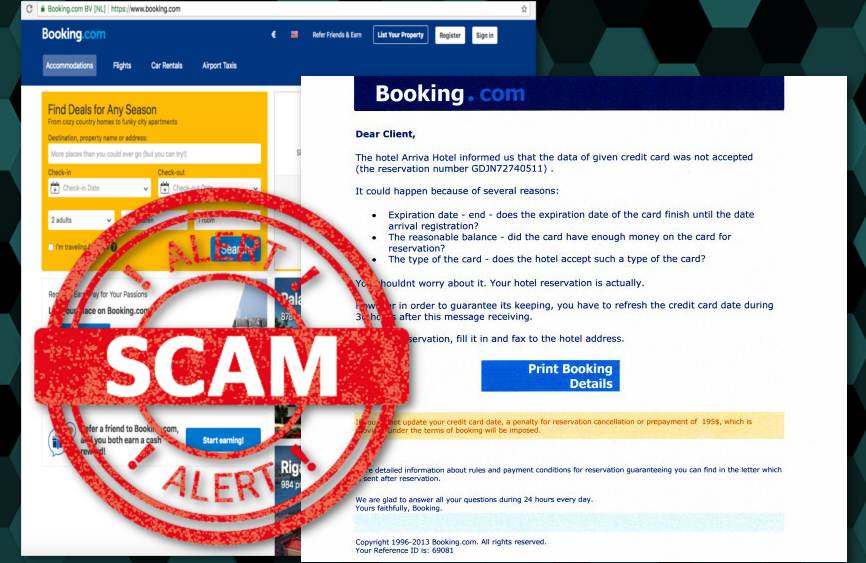 Besides having all of that proof above, my experience with contacting Booking has been absolutely horrendous.
If travel blogging weren't my full-time job, there's no way I would have enough time to be on hold for 20-30 minutes EACH CALL and then proceed to be hung up on, ghosted through email, and ignored on social media.
Booking is banking on you not having that time.
Discovering Another Scam Through Calling Booking Customer Service
I've called the Genius Customer Service line 6 or 7 times and by doing this I've discovered another scam that I think they're doing to waste their customer's time instead of resolving their problems.
When you call the line, they ask you to type in your confirmation number each time. Being as careful as possible each time I called, I NEVER got through on the first try no matter what. I can even see on the keypad that I had typed it in exactly right.
On almost every call it took 3 times of typing it in exactly right, some calls took only 2. However, not one call let us through the first time.
After getting through, the interactions with their customer service were absolutely terrible. Here is exactly how my interactions with Booking have gone so far:
Day After Booking: Calling & Chat Line
After seeing my credit card statement, I immediately decide to call Booking. I spend the next 10 minutes scouring the internet for an ACTUAL number that would reach them.
It was not easy to find, that's for sure. (FIND PAGE AGAIN AND POST HERE)
As I was on hold for over 20 minutes, I also used their chat line to try to reach someone there. Nobody ever came.
I finally reached someone on the phone who told me that I must not have understood the difference between euros and dollars so that's why I was upset about the number I was charged.
I informed her this was not the case and emailed her screenshots of the payment page from the desktop version of Booking. She told me that she would ask the hotel if they would refund me while waiving any fees.
I never received another answer from her. The hotel responded the next day and refused the refund.
The next day happened to my birthday so I waited 2 more days to call back and check up on the case.
3 Days After Booking: Calling Booking Again
I waited another 20 minutes, typed my confirmation number in multiple times, and finally reached someone. They told me they would email the hotel and try to get them to refund me again, even though the hotel had already refused.
My question at this point is why this was the hotel's responsibility at all. I can see clearly on my credit card statement that Booking is who has charged my card. Know that the hosts do not actually receive the money until the booking has started or completed.
I told her that it's fine to ask for a refund, but this was Booking's fault, not the hotel's. So I should refunded regardless of what the hotel says since Booking the one who scammed me.
She said she would call or email when she heard back from the hotel. I don't think she'll ever hear back, why would she? Why would this hotel agree to a refund?
4 Days After Booking:
The worst day so far. I called 4 separate times (while working in the background since I work from home) and every call took over 25 minutes to reach someone.
I asked them to escalate a complaint about Booking and stated that I upset at the hotel, but at Booking itself.
They hung up on me and when I called back, someone else told me that the notes on my case said. They were not going to file a complaint with Booking for me and that there was nothing they could do.
At this point, I stopped calling and have resorted to disputing the charge on my credit card.
More Scam Tactics Used By Booking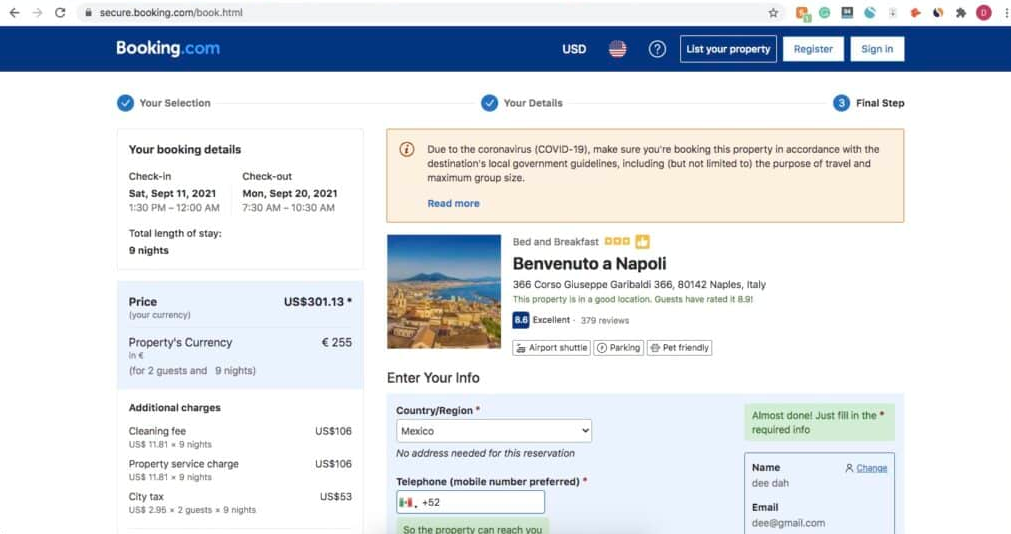 If my personal experience isn't enough to convince you to stop using Booking. Maybe this list of other scams that I've found during my research will!
Booking Warned by the UK to Stop Using Scammy Pressure Tactics
In 2019, the UK (like the whole country!) warned Booking to stop using fake pressure tactics to get travelers to book.
When you are on Booking you may notice that it will tell you that there only one room left. Or that a lot of travelers currently booking in that area, so hurry and book before it's too late!
Well, it turns out that a lot of those little warnings completely made up and  scams used to you to book quickly.
Booking Fraud: Travelers Can Booked at One Hotel and Walked to a Completely Different Hotel
Ever heard of "walked" by a hotel? Basically, this means that the hotel you booked overbooked their rooms, so they can "walk" you to a different hotel.
This hotel could be in a completely different location than you had planned and it obviously not the room you actually booked. There isn't much that you can do if this happens to you!
Some people even report that they were unable to review the original hotel booking because they didn't actually stay there. So other people will continue to book without knowing that it isn't what it says it is.
Spain Hotels Have Filed a Complaint: Booking Charges 40% More Than Room Cost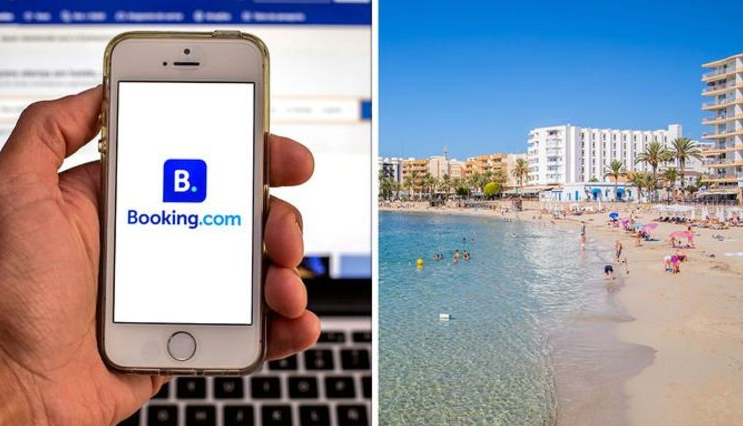 Spain's hotel industry has filed a complaint with Booking stating that their hotel prices are no longer competitive. Since Booking adding a 40% commission on top of their room prices.
This has discouraged travelers from choosing Spain as a destination.
No Money Back if the Room is Not as Described or Not Clean
If you book using Booking, you should prepared to not get your money back even if the room isn't what described. This Quora thread shows what can happen and why you should not trust. Booking to give you your money back, even if the room is dirty and unhabitable.
Booking Is Ripping You Off
Another blogger, Danny Mekic, wrote out their terrible experience with Booking and states a few things you should be aware of.
Booking is adding a ton of money on top of the hotel room for commission. So you'd save a ton more by booking directly.
Booking stops certain hotels from giving discounts.
They might be passing your sensitive credit card information and personal information directly to the hotel.
So, is it Safe to Use Booking?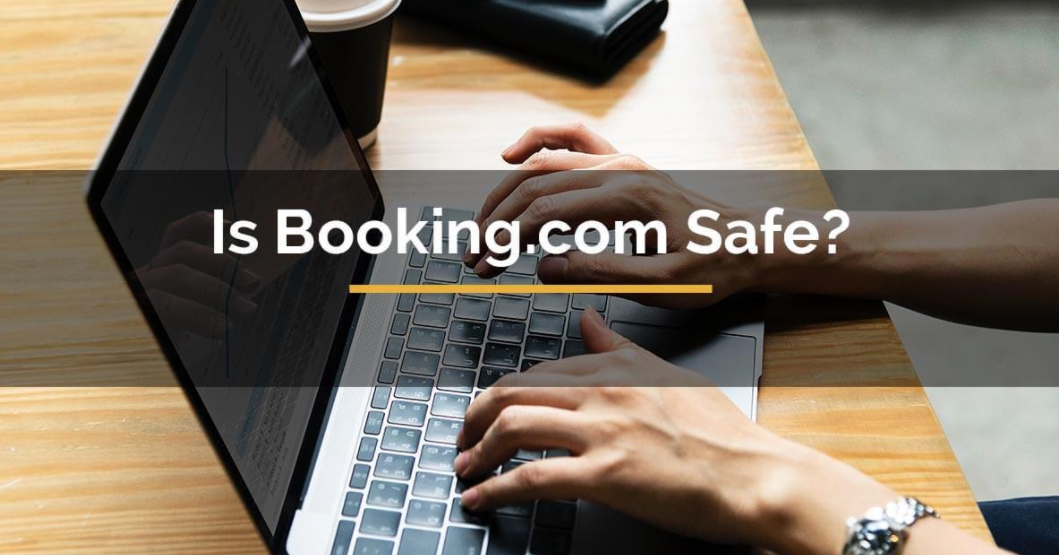 No, I don't think that it is safe to use Booking unless. You are one of the only travelers on the planet who never has anything go wrong.
Is Booking safe? No. Is Booking reliable? Also No. Can you scammed by Booking? Absolutely. Just read the comments others have left at the bottom of this blog post!
If anything goes wrong with your accommodation, you can essentially kiss that money goodbye. They will use scammy tactics to get you to book, and then leave you hanging when things don't work out.
Even if Airbnb is more expensive, I personally can say that Airbnb is a safe site to use and they will refund you if something goes wrong.
I've called Airbnb, reached an actual person within a reasonable amount of time (not 30 minutes, Booking!), and able to report the problems and it fixed quickly.
From a scary landlord in Bali who promised a wifi speed that he never had. To air conditioning not actually working at Lake Powell in the middle of summer. Or showing up to an Airbnb that was actually a public bathroom that they converted into a room… Airbnb has ALWAYS refunded my money and answered my calls.
Booking is not a trustworthy site, although most won't find that out until something goes wrong.

Exploring Grandi Navi Veloci: The Gateway to Mediterranean Adventures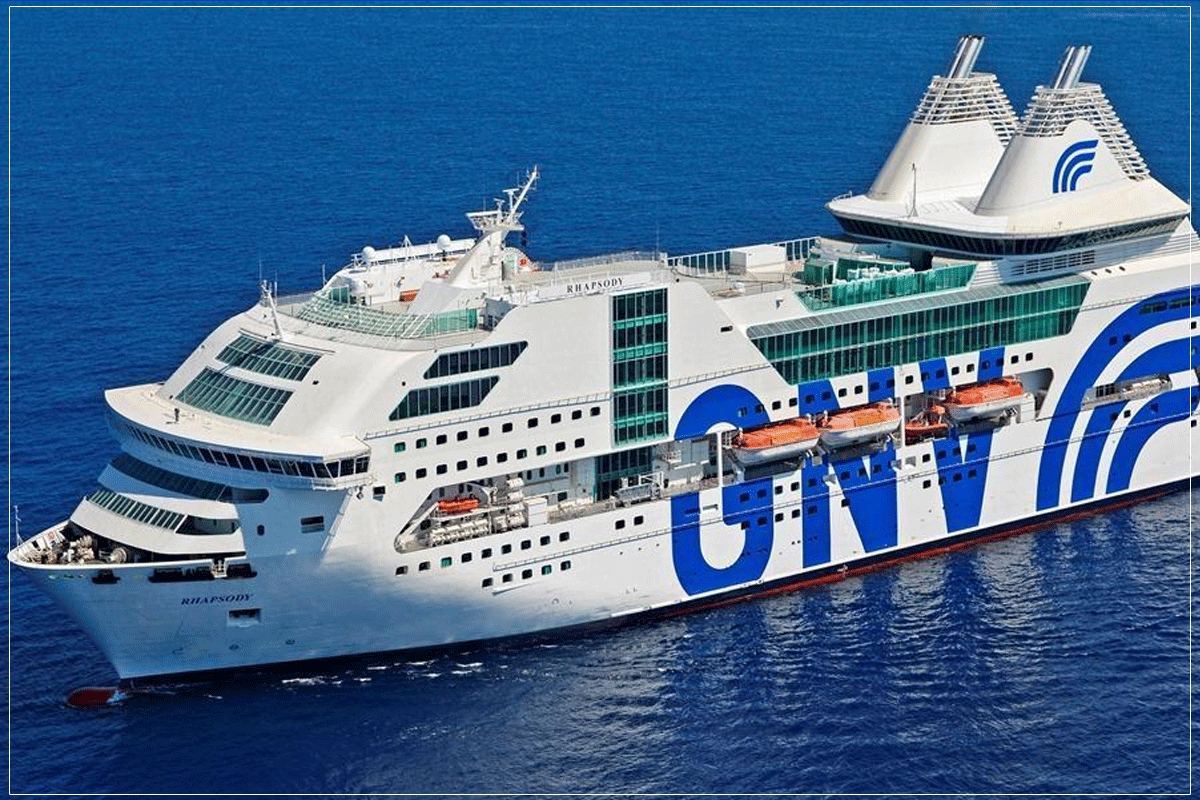 Grandi Navi Veloci (GNV), renowned as one of Italy's top ferry operators, serves as a gateway to the wonders of the Mediterranean. Connecting Italy with several neighboring countries, GNV promises an extraordinary journey on the seas. Let's further explore the company's offerings, what sets them apart, and how travelers can make the most of their GNV experience.
The Beauty of Sea Travel with GNV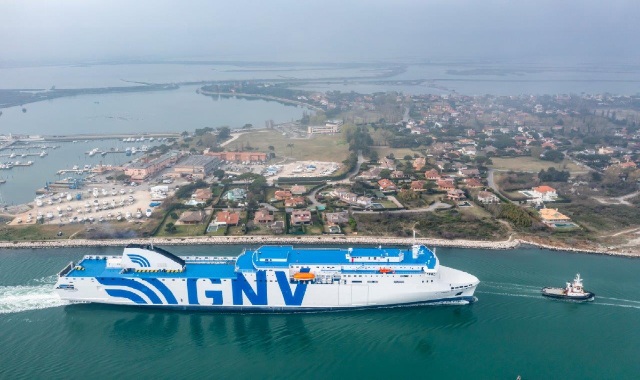 Traveling with GNV is more than just a means of transportation; it's a chance to enjoy the beauty of the Mediterranean. Here's why GNV stands out:
Panoramic Views: Enjoy breathtaking views of the Mediterranean coastline, sunsets, and open sea.
Culinary Delights: Indulge in authentic Italian and Mediterranean cuisine served onboard.
Entertainment Options: From cinemas to children's play areas, GNV ensures an entertaining journey for all age groups.
An Experience for Everyone
Whether a family vacation, a romantic getaway, or a business trip, GNV has something for everyone:
Innovative Technologies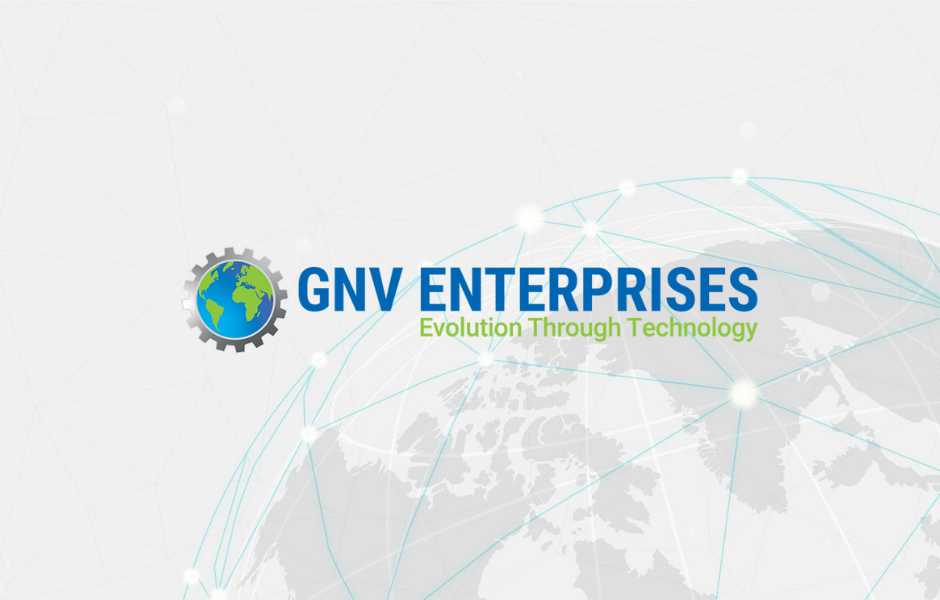 GNV leverages cutting-edge technologies to enhance the customer experience:
Easy Booking System: A user-friendly online booking system allows passengers to customize their trips.
Real-time Tracking: Keep track of ships and schedules through GNV's real-time tracking feature.
Social Responsibility
GNV's commitment to social responsibility is evident in their practices:
Environmental Protection: Energy-efficient ships, waste recycling, and other green initiatives.
Community Involvement: Regular collaborations with local communities and charitable organizations.
Conclusion
Grandi Navi Veloci isn't just a ferry operator; it's a provider of unforgettable experiences that allow passengers to explore the Mediterranean's magic. Whether it's the picturesque views, gourmet dining, or the comforts of modern ships, GNV brings the beauty of sea travel to life.
Discovering Grandi Navi Veloci: Italy's Leading Ferry Operator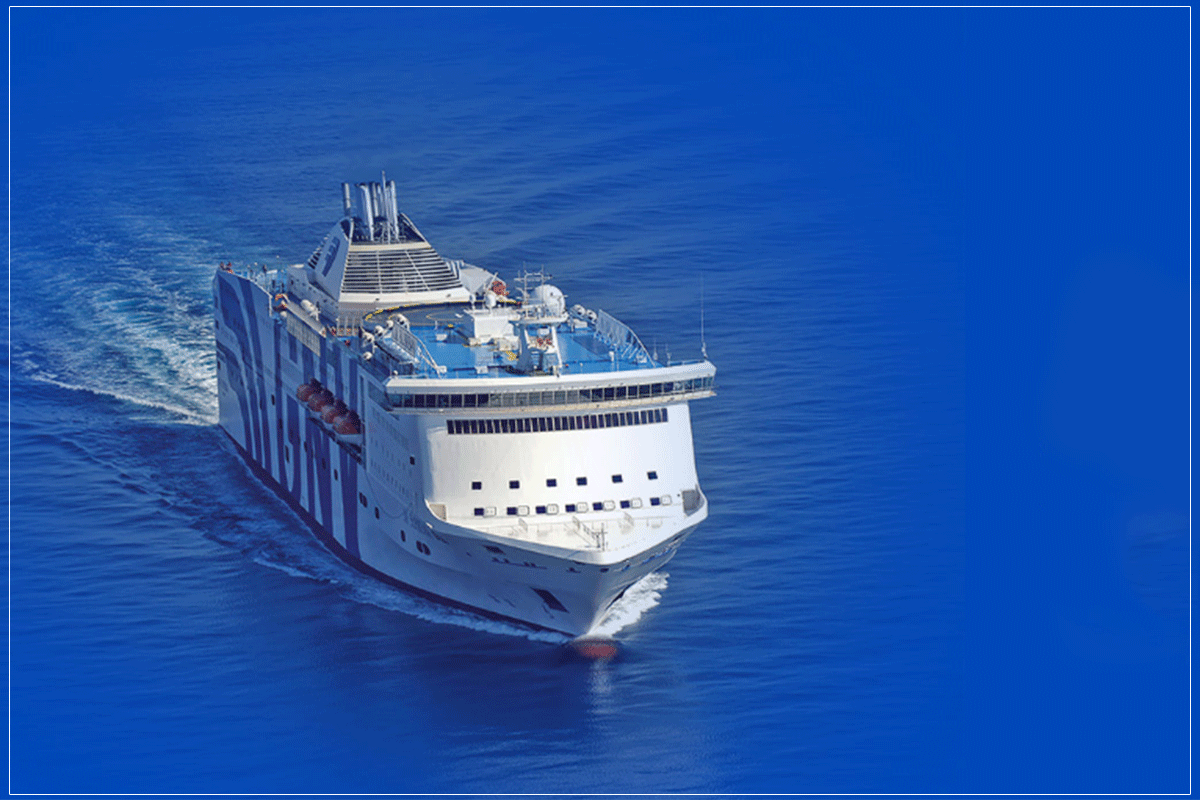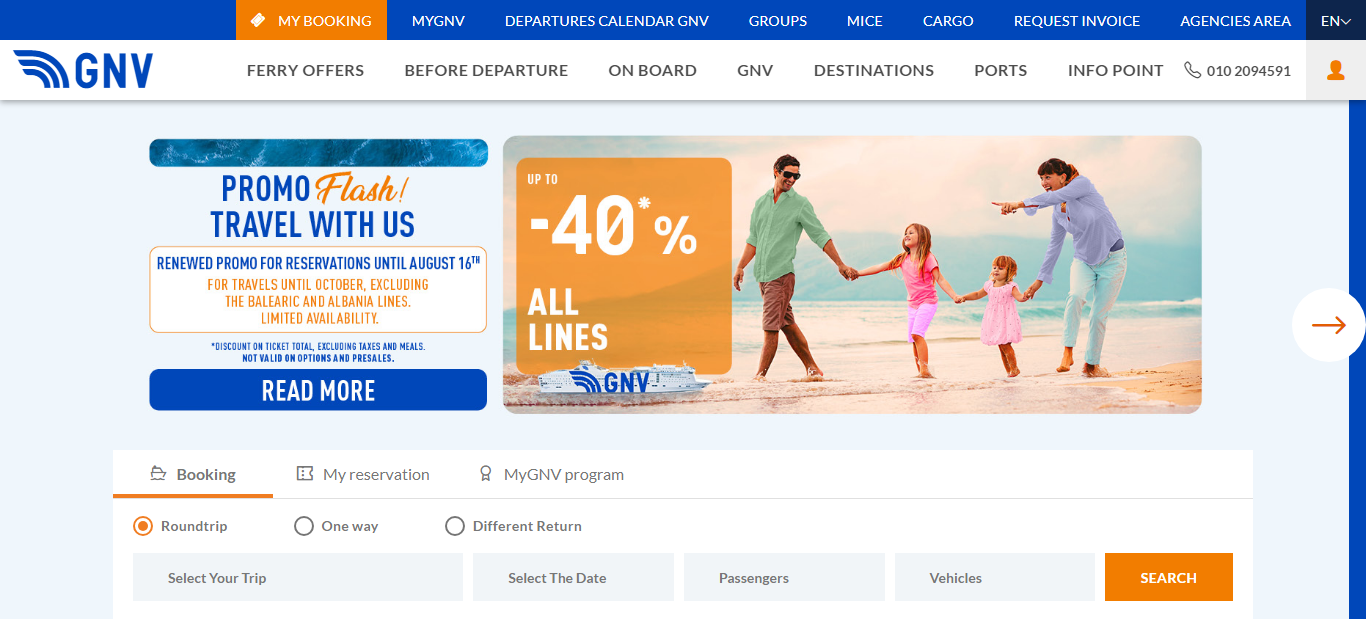 Grandi Navi Veloci (GNV), an Italian shipping company established in 1992, offers an extensive network of ferry routes connecting different parts of Italy, North Africa, and Western Europe. With a focus on comfort and quality, GNV has grown to become one of Italy's leading maritime transportation providers. Let's explore the key aspects that have contributed to GNV's success.
Extensive Network of Routes
GNV operates numerous routes connecting major Italian ports like Genoa, Naples, and Palermo to destinations such as Tunisia, Morocco, and Spain. Their regular and seasonal services provide convenient options for both passengers and freight.
Modern Fleet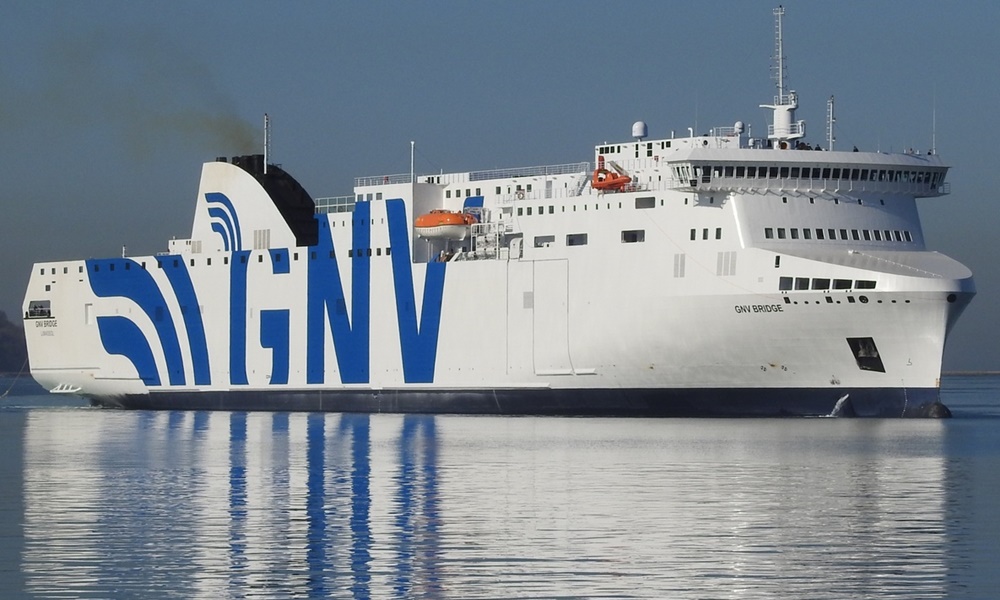 GNV boasts a fleet of modern ships, designed to offer the utmost comfort and safety. Equipped with various amenities like restaurants, shops, and lounges, these ships provide a unique travel experience. GNV continuously invests in upgrading their vessels to meet international standards and customer expectations.
Customer-Oriented Services
A commitment to customer satisfaction is a core principle of GNV. They provide a range of booking options, competitive pricing, and special offers to suit different needs. Their attentive staff and well-organized services ensure a seamless travel experience.
Sustainability Efforts
GNV has shown dedication to environmental protection by adopting green practices across its operations. From reducing emissions to waste management, their initiatives demonstrate a commitment to sustainable maritime transportation.
COVID-19 Response
During the COVID-19 pandemic, GNV acted responsibly by implementing strict safety protocols to ensure the health and well-being of passengers and crew. These measures included enhanced cleaning, social distancing, and regular health checks.
Conclusion
Grandi Navi Veloci has solidified its position as a leader in the maritime industry through its focus on quality, customer satisfaction, and sustainability. Whether you're planning a leisurely trip or transporting goods across the Mediterranean, GNV's modern fleet and extensive network offer reliability and comfort.
Tui Review : Travel And Tourism Company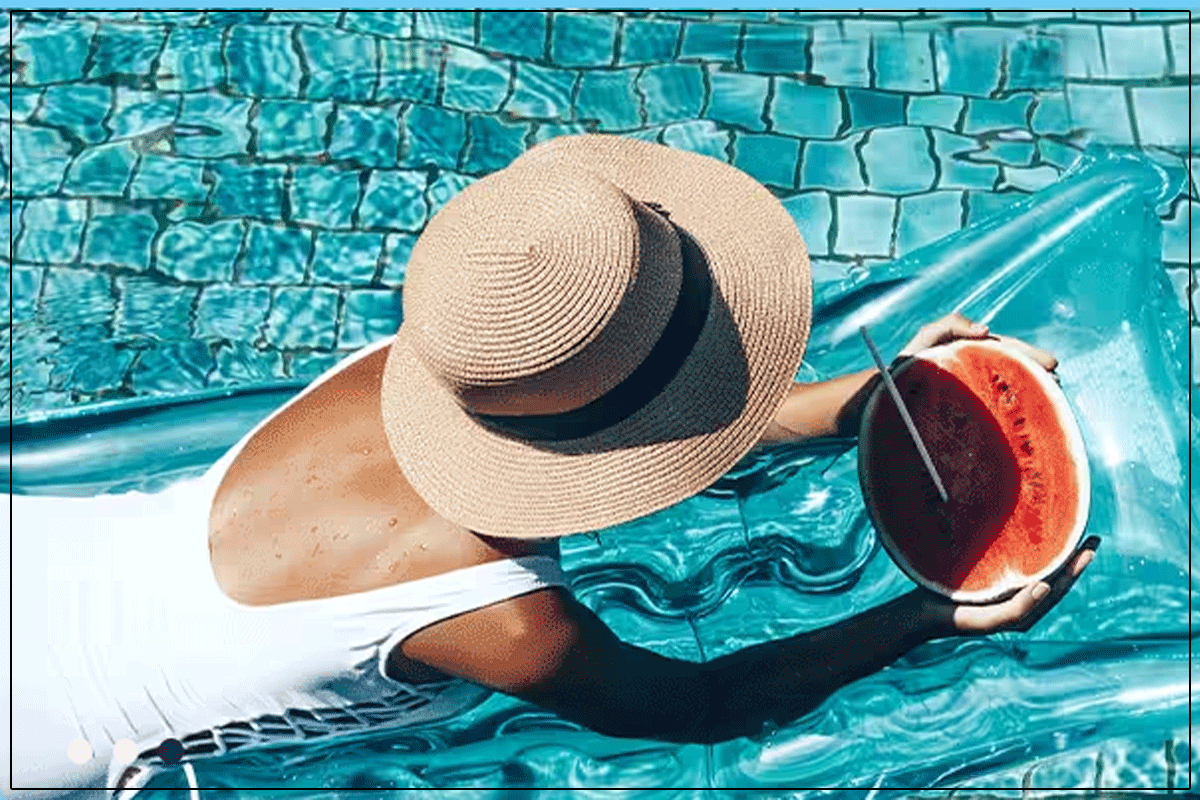 About Tui

TUI, formerly known as Thomson Holidays, is a multinational travel and tourism company based in Germany. It is one of the world's leading travel companies, offering a wide range of services including package holidays, flights, hotels, cruises, and tours.
TUI operates in various countries and serves millions of customers each year. The company operates its own airlines, including TUI Airways and TUIfly, which provide flights to numerous destinations worldwide. TUI also owns and operates hotels and resorts under various brand names, such as TUI Blue, Robinson, and RIU Hotels & Resorts.
The company's main focus is on providing packaged holidays, where flights, accommodations, and often other services like transfers and activities are bundled together. TUI offers a diverse range of holiday options to cater to different preferences and budgets, including family holidays, beach vacations, city breaks, luxury getaways, and more.
In recent years, TUI has been expanding its digital services to enhance the customer experience. This includes online booking platforms, mobile apps, and personalized recommendations based on customer preferences.
What is Tui?

TUI is a multinational travel and tourism company based in Germany. The name "TUI" is an abbreviation that stands for Touristic Union International. The company is one of the world's leading integrated travel groups, providing a wide range of services to customers globally.
TUI operates in various segments of the travel industry, including tour operators, airlines, hotels, cruise ships, and destination services. It offers package holidays, flights, accommodations, cruises, and other travel-related services to millions of customers each year.
The company owns several well-known brands and subsidiaries, including TUI fly, TUI Cruises, Marella Cruises, TUI Blue, Robinson, and RIU Hotels & Resorts. These brands operate under the TUI umbrella and cater to different types of travellers and preferences.
TUI's focus is on providing seamless and enjoyable travel experiences for its customers. It aims to offer a comprehensive range of services, from booking flights and accommodations to organizing activities and excursions, to ensure a convenient and memorable holiday.
Tui hotel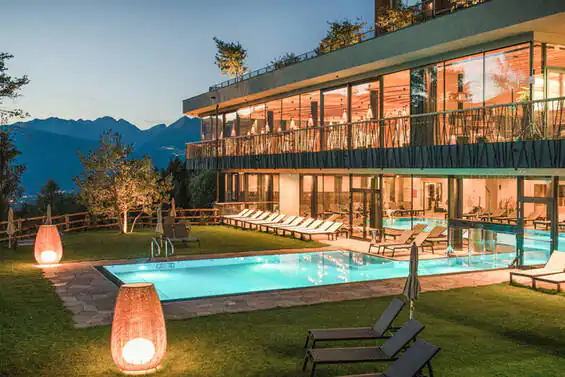 TUI operates its own hotels and resorts under various brand names, providing accommodation options to its customers. Some of the notable hotel brands owned by TUI include:
TUI Blue: TUI Blue hotels are designed to offer a contemporary and stylish experience. They focus on providing a combination of relaxation, local experiences, and high-quality service in popular holiday destinations.
Robinson: Robinson is a premium club brand owned by TUI, known for its active and sports-oriented vacation concept. Robinson resorts typically offer a wide range of sports activities, wellness facilities, and entertainment options.
RIU Hotels & Resorts: TUI has a partnership with RIU Hotels & Resorts, a Spanish hotel chain. RIU hotels are known for their beachfront locations, all-inclusive packages, and a wide range of amenities and services.
These are just a few examples of hotel brands under TUI's portfolio. TUI also collaborates with other hotel chains and independently-owned properties to offer a diverse range of accommodations to suit different budgets and preferences.
When booking a TUI holiday package, customers can often choose from a selection of hotels associated with the brand or destination they are interested in. The specific hotels available may vary depending on the location and package chosen.
Tui Flight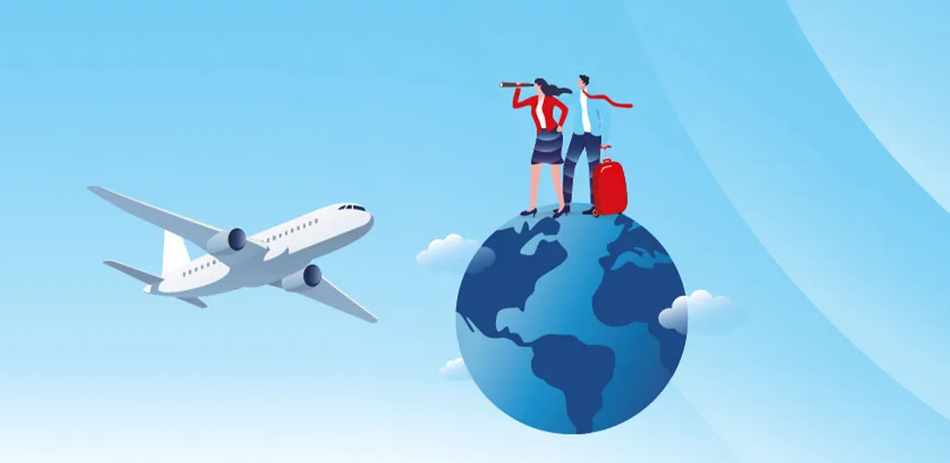 TUI operates its own airlines, including TUI Airways and TUI fly, to provide flight services to its customers. These airlines offer a wide range of domestic and international flights to popular destinations.
TUI Airways (formerly Thomson Airways) is the UK-based airline of TUI. It operates scheduled and charter flights from various airports in the UK to destinations worldwide. TUI Airways has a diverse fleet of aircraft, including Boeing 737s, 757s, and 787 Dreamliners.
TUI fly is the airline brand used by TUI in Germany. It operates flights from multiple German airports to both domestic and international destinations. TUI fly's fleet consists of aircraft from Boeing and Airbus, including the Boeing 737 and Airbus A320 family.
When booking a TUI holiday package, flights are often included as part of the package. TUI offers a range of flight options, including economy class and sometimes premium or business class, depending on the destination and package selected.
Tui Holyday Apartment

TUI offers a range of holiday apartments as part of their accommodation options. These apartments provide self-catering facilities and a home-like environment for travellers who prefer more independent and flexible accommodation during their holidays.
When booking a TUI holiday apartment, you can typically choose from a variety of destinations and apartment types to suit your preferences. TUI offers apartments in popular holiday destinations such as beach resorts, cities, and countryside locations.
The amenities and facilities of TUI holiday apartments can vary depending on the specific property and destination. However, most apartments feature a kitchen or kitchenette, living area, bedrooms, and private bathroom facilities. Some apartments may also include additional amenities like a balcony or terrace, swimming pool, on-site restaurants, and access to recreational facilities.
To find and book a TUI holiday apartment, you can visit the official TUI website or contact TUI directly. The website typically provides detailed information about the apartments, including photos, descriptions, and customer reviews, to help you make an informed decision.
Tui Rental Car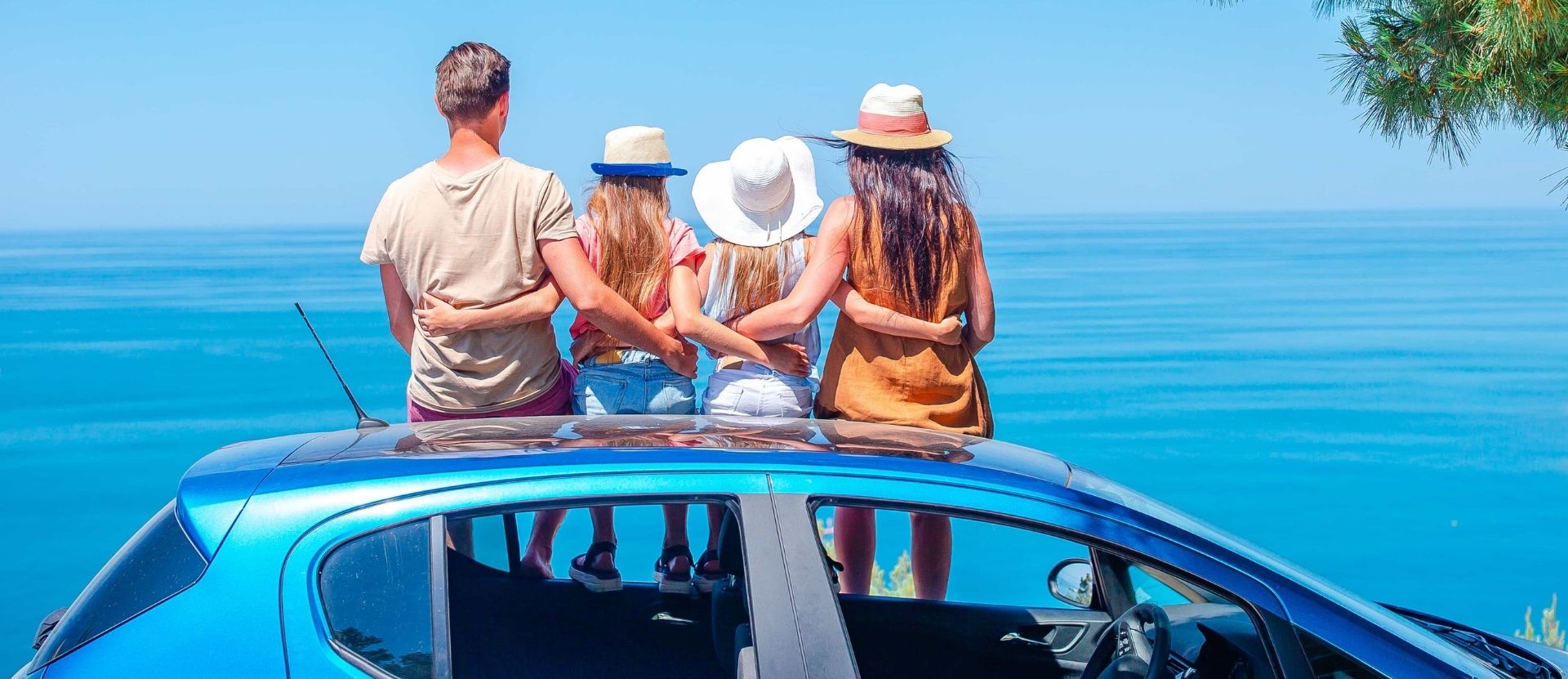 TUI offers rental car services as part of their travel packages or as standalone bookings. By partnering with various car rental companies, TUI provides customers with the convenience of renting a car for their travel needs.
When booking a rental car through TUI, you can typically choose from a range of car types, sizes, and rental durations. Whether you need a compact car for city exploration or a larger vehicle for a family trip, TUI offers options to suit different preferences and group sizes.
TUI provides the flexibility to pick up and drop off rental cars at different locations, including airports, city centers, and popular tourist destinations. This allows travelers to plan their itineraries and transportation according to their needs.
To book a rental car with TUI, you can visit the official TUI website or contact TUI directly. The website typically provides a search tool where you can enter your desired pickup location, dates, and other preferences to browse available options and compare prices.
Tui Round Trip
Around trip, also known as a return trip, refers to a journey where a traveller departs from a starting point and later returns to the same starting point, typically following a circular or loop route. TUI offers round trip travel options as part of their holiday packages, including flights, accommodations, and sometimes additional services.
When booking a round trip with TUI, you can typically choose your departure location, destination, and travel dates. TUI offers a wide range of destinations worldwide, catering to various interests and preferences, including beach resorts, city breaks, cultural tours, and more.
TUI's round trip packages often include return flights, where you depart from your home airport to your destination and return to the same airport after your vacation. Accommodations and sometimes other services such as transfers and activities may also be included in the package.
To book a round trip with TUI, you can visit their official website or contact TUI directly. The website typically provides a search tool where you can enter your desired departure location, destination, travel dates, and other preferences to browse available options and compare prices.
Tui Cruise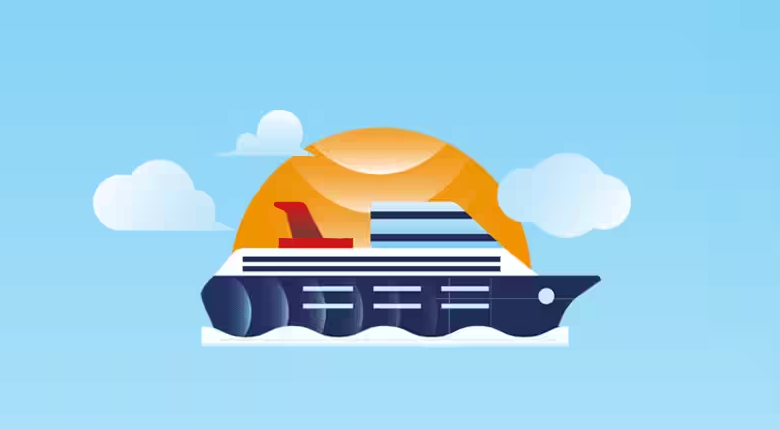 TUI offers cruise holidays through its cruise line brands, including TUI Cruises and Marella Cruises. TUI cruise holidays provide travellers with the opportunity to explore various destinations while enjoying the amenities and services offered on board the cruise ships.
TUI Cruises: TUI Cruises is a joint venture between TUI Group and Royal Caribbean Cruises Ltd. It operates a modern fleet of ships designed for the German-speaking market. TUI Cruises offers a variety of itineraries to destinations in Europe, the Caribbean, and other parts of the world. The cruise line focuses on providing a premium all-inclusive experience, including meals, beverages, and selected onboard activities.
Marella Cruises: Marella Cruises, previously known as Thomson Cruises, is a British cruise line operated by TUI. Marella Cruises offers a range of itineraries to destinations in Europe, the Caribbean, and other regions. The cruise line aims to provide a relaxed and friendly atmosphere with a variety of onboard entertainment, dining options, and activities.
TUI cruise holidays typically include accommodation on board the ship, meals, entertainment, and access to various onboard amenities such as pools, fitness centres, and spas. Excursions at ports of call may be included or offered as optional extras, allowing passengers to explore and experience the destinations visited.
To book a TUI cruise, you can visit the official TUI website or contact TUI directly. The website provides detailed information on the cruise itineraries, ships, cabin types, and pricing. It's advisable to review the terms and conditions, including cancellation policies and any additional fees, before making a reservation.
Tui Service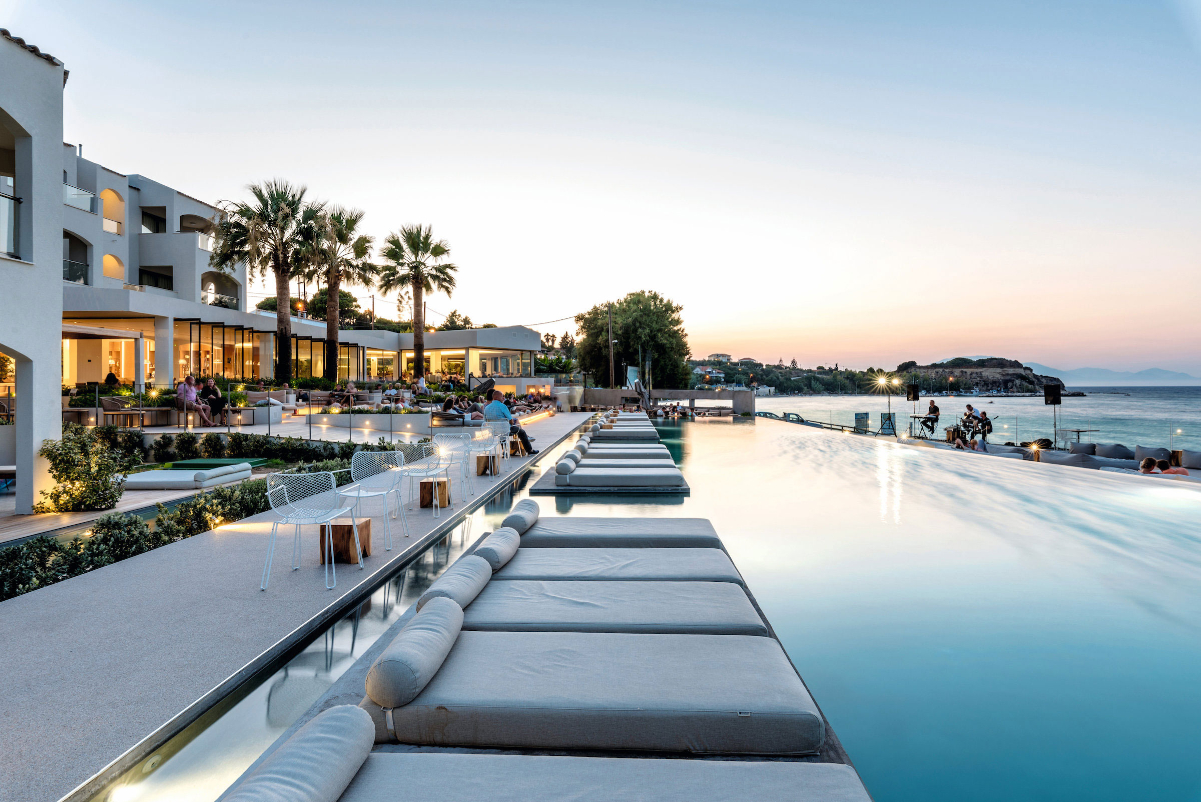 TUI offers a range of services to cater to the travel and holiday needs of its customers. Some of the key services provided by TUI include:
Holiday Packages: TUI offers comprehensive holiday packages that include flights, accommodations, transfers, and sometimes additional services such as car rentals, excursions, and travel insurance. These packages are designed to provide convenience and a seamless travel experience for customers.
Accommodations: TUI offers a wide selection of accommodations, including hotels, resorts, apartments, and villas, in various destinations. Customers can choose from different categories and price ranges to suit their preferences and budgets.
Flights: TUI operates its own airlines, such as TUI Airways and TUI fly, providing flights to numerous destinations worldwide. Customers can book flights with TUI as part of a holiday package or as standalone bookings.
Cruise Holidays: TUI operates cruise lines, such as TUI Cruises and Marella Cruises, offering cruise vacations to destinations around the world. TUI cruise holidays include accommodations, meals, entertainment, and access to onboard amenities.
Car Rentals: TUI provides car rental services, allowing customers to rent vehicles for their travel needs. This service offers flexibility and convenience for exploring destinations at one's own pace.
Destination Services: TUI offers various destination services, including airport transfers, guided tours, and activities. These services enhance the travel experience by providing local expertise and assistance in exploring and enjoying the destination.
Customer Support: TUI has customer support services to assist customers with their travel queries, booking modifications, and other concerns. Customers can reach out to TUI through their website, call centers, or local TUI offices.
Pros & Cons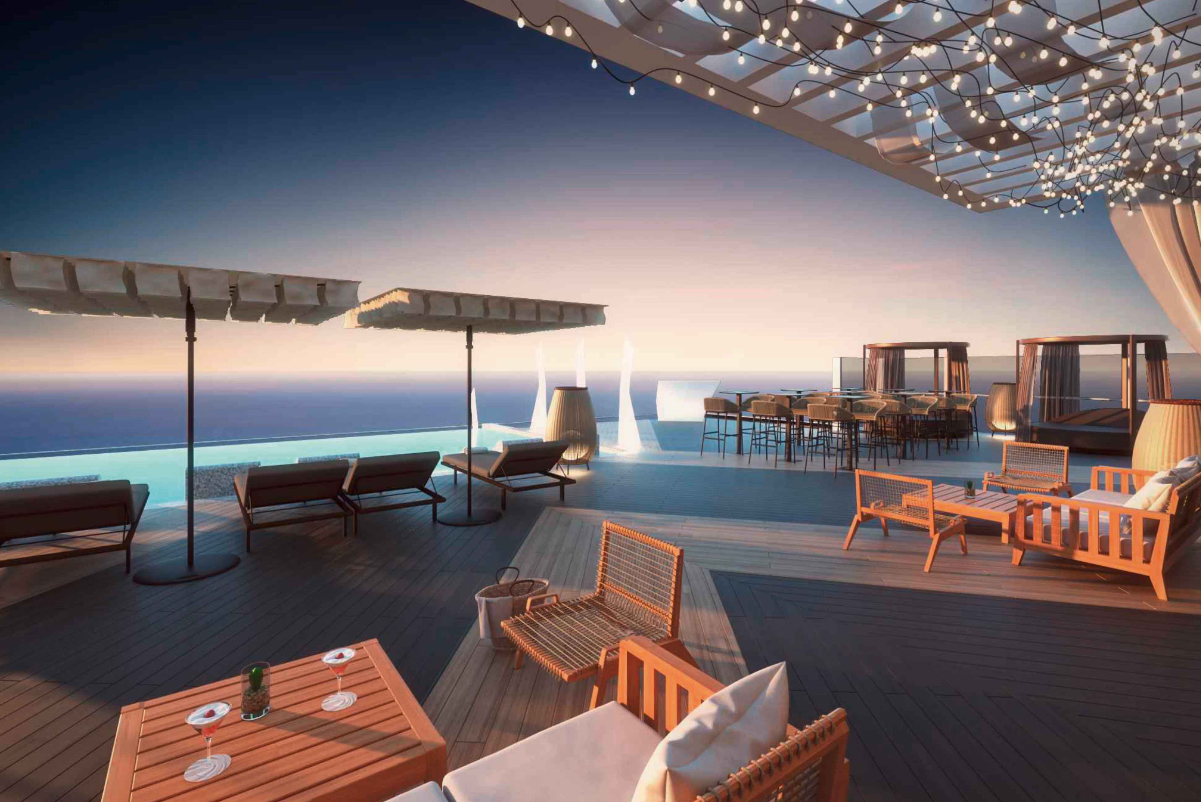 Pros of TUI:
Wide Range of Services: TUI offers a comprehensive range of travel services, including holiday packages, flights, accommodations, cruises, car rentals, and destination services. This allows customers to conveniently plan and book various aspects of their travel in one place.
Diverse Destination Options: TUI provides a wide selection of destinations around the world, catering to different preferences and interests. Whether you're looking for a beach getaway, city break, cultural exploration, or cruise vacation, TUI offers options to suit various travel desires.
Established Reputation: TUI is one of the world's leading travel companies with a long-standing reputation in the industry. They have extensive experience in providing travel services and have built relationships with trusted partners, ensuring a certain level of quality and reliability.
Customer Support: TUI has customer support services to assist customers throughout their travel journey. They have dedicated call centers, online assistance, and local TUI offices, offering support and guidance when needed.
Package Deals and Discounts: TUI often provides package deals and promotions, allowing customers to benefit from cost savings or added value. By bundling flights, accommodations, and other services together, travelers can often enjoy discounted rates or special offers.
Cons of TUI:
Limited Flexibility: TUI's holiday packages and services may have specific terms and conditions, including restrictions on changes or cancellations. This can limit flexibility for customers who prefer more spontaneous or customized travel arrangements.
Pricing Variability: The prices of TUI services can vary based on factors such as travel dates, destination, availability, and package inclusions. This means that the final cost may not always align with initial expectations, and travelers should carefully review pricing details before booking.
Potential for Crowded Destinations: As a popular travel company, TUI may operate in destinations that attract a significant number of tourists. This can result in crowded locations during peak travel periods, potentially impacting the overall experience and tranquility.
Travel Restrictions and Disruptions: The travel industry, including TUI, can be affected by unforeseen events such as natural disasters, political unrest, or health emergencies. Travel restrictions and disruptions can occur, leading to changes in itineraries, cancellations, or rescheduling of services.
Dependent on Partners: TUI collaborates with various airlines, hotels, cruise lines, and other service providers. The quality and experience of the trip may depend on the performance and standards of these partners, which can vary.
Tui Customer Support
TUI offers customer support services to assist travellers with their inquiries, concerns, and booking needs. Here are some of the customer support options provided by TUI:
Online Assistance: TUI's official website features a Help & Contact section where customers can find answers to frequently asked questions (FAQs) regarding bookings, flights, accommodations, and other services. The website also provides a live chat feature or online contact form to submit specific queries.
Call Centres: TUI operates call centres with dedicated customer service agents who are available to assist customers over the phone. The contact numbers for TUI's customer support can be found on their official website, and customers can call to speak directly with a representative regarding their concerns or inquiries.
Local TUI Offices: TUI has local offices in various destinations where they operate. Customers can visit these offices to receive in-person assistance, obtain information about their bookings, or seek help with any issues they may encounter during their trip.
Social Media Channels: TUI maintains an active presence on social media platforms such as Facebook and Twitter. Customers can reach out to TUI's social media accounts to ask questions, provide feedback, or seek assistance with their travel arrangements.
FAQ
Here are some frequently asked questions (FAQs) about TUI:
How can I book a holiday with TUI?
You can book a holiday with TUI by visiting their official website and using the search tool to select your desired destination, travel dates, accommodations, and other preferences. Alternatively, you can contact TUI directly through their customer support channels to assist you with the booking process.
What is the baggage allowance for TUI flights?
The baggage allowance for TUI flights can vary depending on the airline, route, and ticket type. It's recommended to refer to the specific baggage information provided during the booking process or contact TUI's customer support for detailed information regarding your specific flight.
Can I make changes to my TUI booking?
TUI allows customers to make changes to their bookings, such as modifying travel dates, accommodations, or adding extras, depending on the terms and conditions of the booking. It's advisable to review the specific terms and contact TUI's customer support to inquire about making changes to your booking.
What happens if my TUI holiday is affected by travel restrictions or disruptions?
If your TUI holiday is affected by travel restrictions or disruptions, TUI will typically work to provide alternative arrangements or options. This may include rescheduling your trip, offering a voucher or refund, or providing assistance with any necessary changes. Contact TUI's customer support for guidance and support in such situations.
What is TUI's cancellation policy?
TUI's cancellation policy can vary depending on the type of booking, destination, and time of cancellation. It's important to review the specific terms and conditions related to your booking, as well as any applicable cancellation fees or refund policies. Contact TUI's customer support for detailed information regarding cancellations.
How can I contact TUI's customer support?
You can contact TUI's customer support through various channels, including their website's Help & Contact section, call centers, local TUI offices, and social media accounts. Refer to the official TUI website for the specific contact details relevant to your location and booking.