Fabletics Leggings Review: Do the PowerHold Leggings Live Up to the Hype?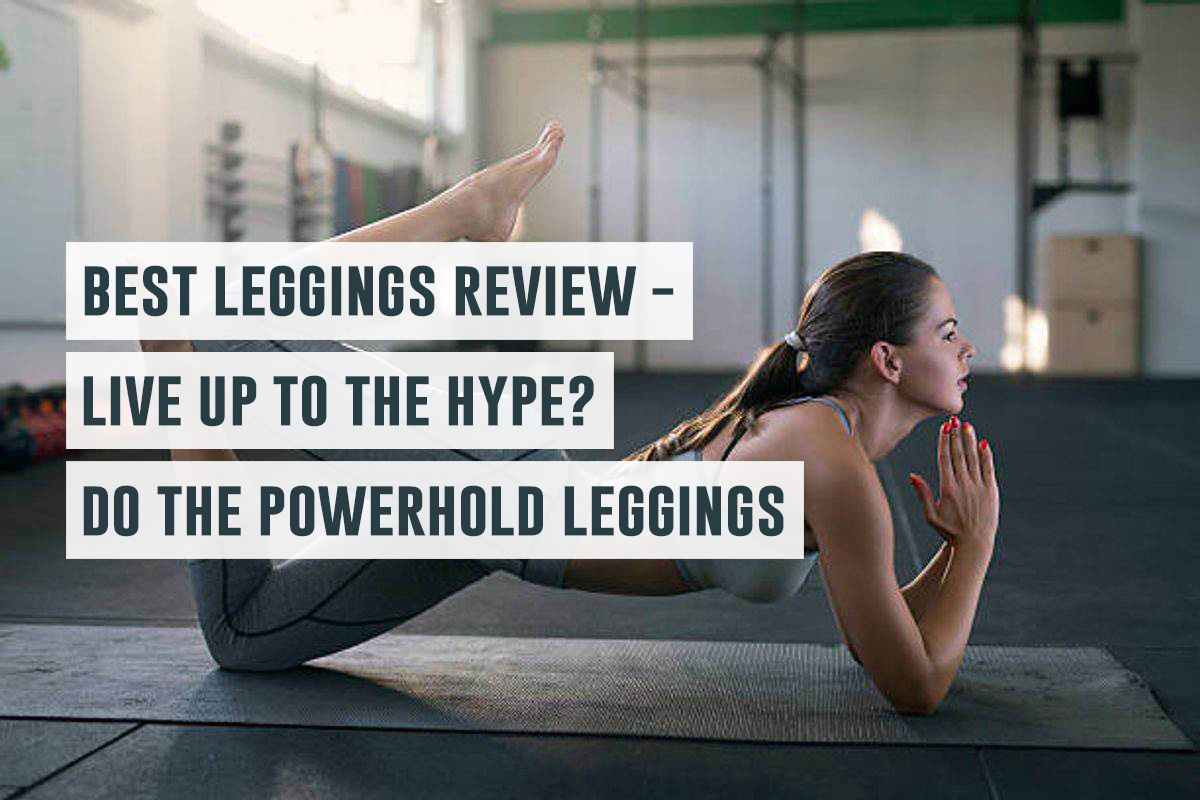 This post contains affiliate links. When you purchase through links on this post, we may earn an affiliate commission. Thanks.
Fabletics Leggings Review
In our Fabletics leggings review, we look at the fit, fabric, and pricing to weigh up if they're worth investing in.
Reasons to Buy
Broad choice of colours
Compression fabric
Supportive fit
Reasons to Avoid
Membership schemes can be confusing
Lighter colours are on the sheer side
Fabletics have been making waves in the activewear market since 2013, so we thought we'd put their PowerHold leggings through their paces. Our Fabletics leggings review has all the essential information you need to decide if they're the best leggings for you.
You're likely to have heard of Fabletics for one of two reasons. The first is their celebrity co-founder and face of the brand, actress Kate Hudson. The second is their unusual business model.
Instead of customers browsing and buying as you would from your average online retailer, Fabletics operates via a membership system. The finer details of this vary from region to region but roughly speaking customers pay around $49.95/£49 per month, which then entitles them to on-site discounts of 20-50%. There are other benefits too, such as early access to new in, exclusive member-only styles and online workouts.
There is the option to buy Fabletics pieces at 'full', non-member prices, but bear in mind that these are inflated. As a member, you can pick up a two-piece outfit (top and bottoms) for around $49/$40. Which is, in our opinion, very reasonable—and certainly on the affordable side of activewear. Without membership, the same set would set you back around $80/£100. In addition to the standard members discounts, Fabletics often run extra, site-wide promotions.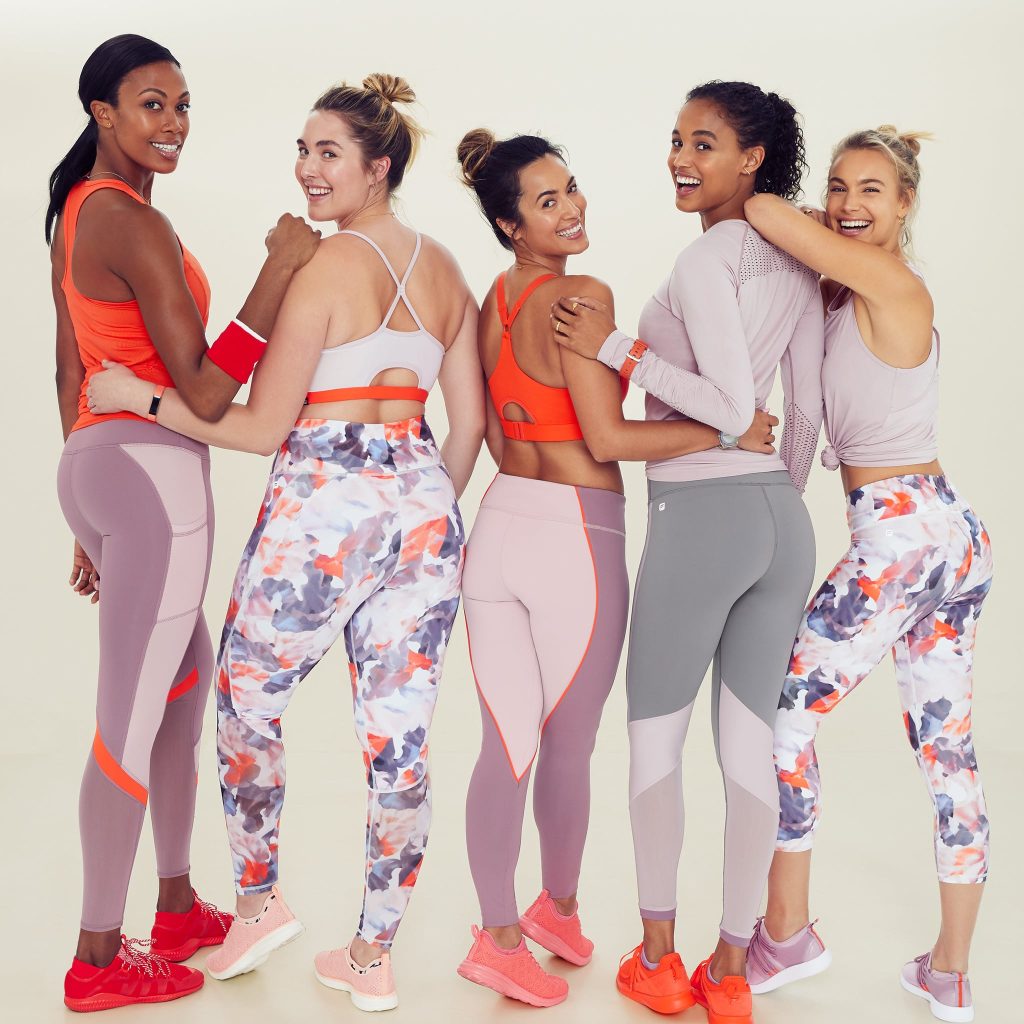 Fabletics Leggings Review: First Impressions
Fabletics speciality is activewear that looks good. These aren't your run-of-the-mill workout leggings, so expect bold colours, vibrant prints and unexpected details. For the purpose of this Fabletics leggings review, we tried six different pairs, and were impressed to find that all of them boasted a completely different design. Ultimately, Fabletics leggings are not for wallflowers, but if you do want to be stopped on the treadmill by someone asking where you got your kit from, then read on.
We'd heard good things about Fabletics PowerHold leggings, especially the brand's signature PowerHold fabric. With maximum compression, they offer the firmest fit of all the Fabletics leggings. This not only ensures you feel streamlined and secure during your workout, but helps lessen those post-gym muscle aches too. In addition, the fabric is sweat-wicking, which means it draws moisture away from the body so you stay cool and comfortable. Both of these features make the PowerHold leggings really versatile, and they can be worn for running, HIIT or any other high-impact exercise.
For a first impression of the brand and the leggings, it's fair to say we were impressed.
How Do the Fabletics Powerhold Leggings Feel?
The texture of the Fabletics PowerHold leggings is not what you would expect from a pair of activewear leggings. Instead of feeling typically slinky and a touch silky, they have a soft, almost cotton-like feel. We were worried that this would make them too warm to wear during summer or cause them to bag at the knees, but are pleased to report that wasn't the case.
As for the nitty-gritty, the fabric is 88% polyester and 12% elastane. This gives the PowerHold Leggings a generous amount of stretch for such a form-fitting design and makes them easy to take on and off. We felt comfortable wearing our Fabletics leggings when at the gym, jogging, and running errands, and were by no means in a hurry to take them off at the end of the day.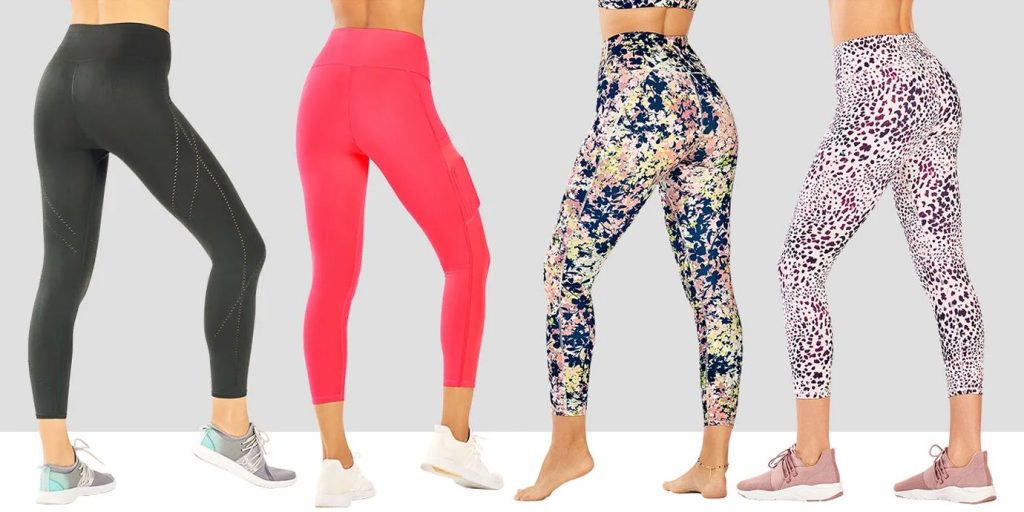 What Do the Fabletics Powerhold Leggings Look Like?
As we've already mentioned, Fabletics more than deliver on style. At time of writing, the High-Waisted PowerHold 7/8 Leggings are available in 11 different colourways. There are variations on shape too, with a choice between high or ultra-high waist and full length or the slightly cropped 7/8 depending on your body type.
When on, the Fabletics PowerHold leggings are seriously flattering, holding and hugging your shape in a way that makes you think you might not even need to go to the gym after all. Especially around the stomach, where the double-lined panel works serious magic.
The lighter colors aren't entirely forgiving on wobbly bits, and are slightly sheer around the bottom and thighs —especially when squatting. If you're worried about the opaqueness of the fabric, we'd recommend opting for a darker shade or pattern instead.
Are Fabletics Powerhold Leggings True to Size?
Fabletics leggings sizing ranges from XXS-4X, which is equivalent to a US 0-24 and a UK 4-32. Few retailers offer such an impressive spectrum, which really impressed us.
Unfortunately, we found the leggings came up on the small side, so would recommend sizing up if you're in between. Don't go too big though, or you'll lessen the benefits of the clever compression fabric.
Is It Easy to Care for Fabletics Powerhold Leggings?
The care instructions for Fabletics' PowerHold Leggings are pretty standard for activewear. Pop your leggings inside out and machine wash cold with similar colors. Once clean, don't tumble dry and instead lay flat to dry.
If possible, avoid using fabric softener when washing leggings, as this can reduce the fabric's sweat-wicking properties over time.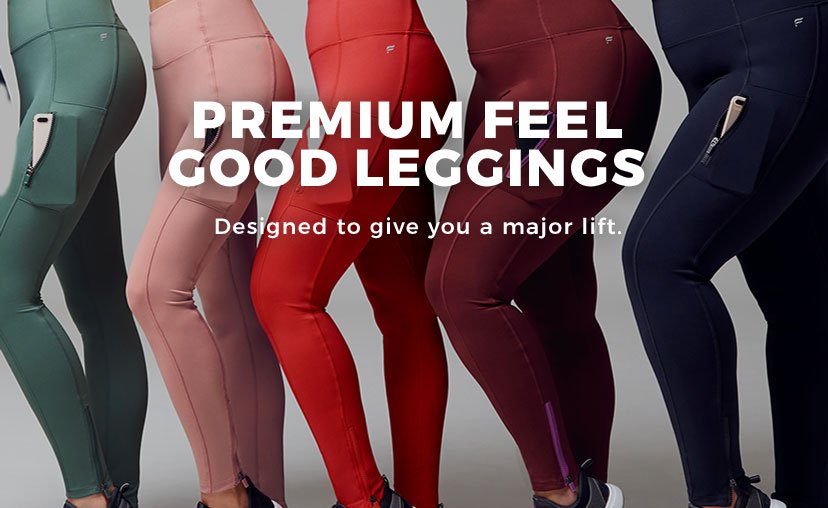 What's Not Good About the Fabletics Powerhold Leggings?
Overall, the Fabletics PowerHold Leggings get a thumbs up from us. Our main gripe would be the fact you need to be a Fabletics member to get them at the best price.
Although there is the option to skip a month and the brand gives plenty of time to use up your shopping credits (12 months in the US, unlimited time in the UK), not all consumers will like the idea of entering into a membership. Especially if they're new to the brand. It also means the shopping experience isn't a seamless one, with pressure to remember to 'skip' the next month if you don't have the budget, or need, for new workout gear.
W&H Verdict on The Fabletics Powerhold Leggings
If you're looking for a pair of supportive workout leggings that can be worn for a myriad of different exercises, as well as for every day, we'd recommend the Fabletics PowerHold.
Allbirds Launches Pink Running Shoes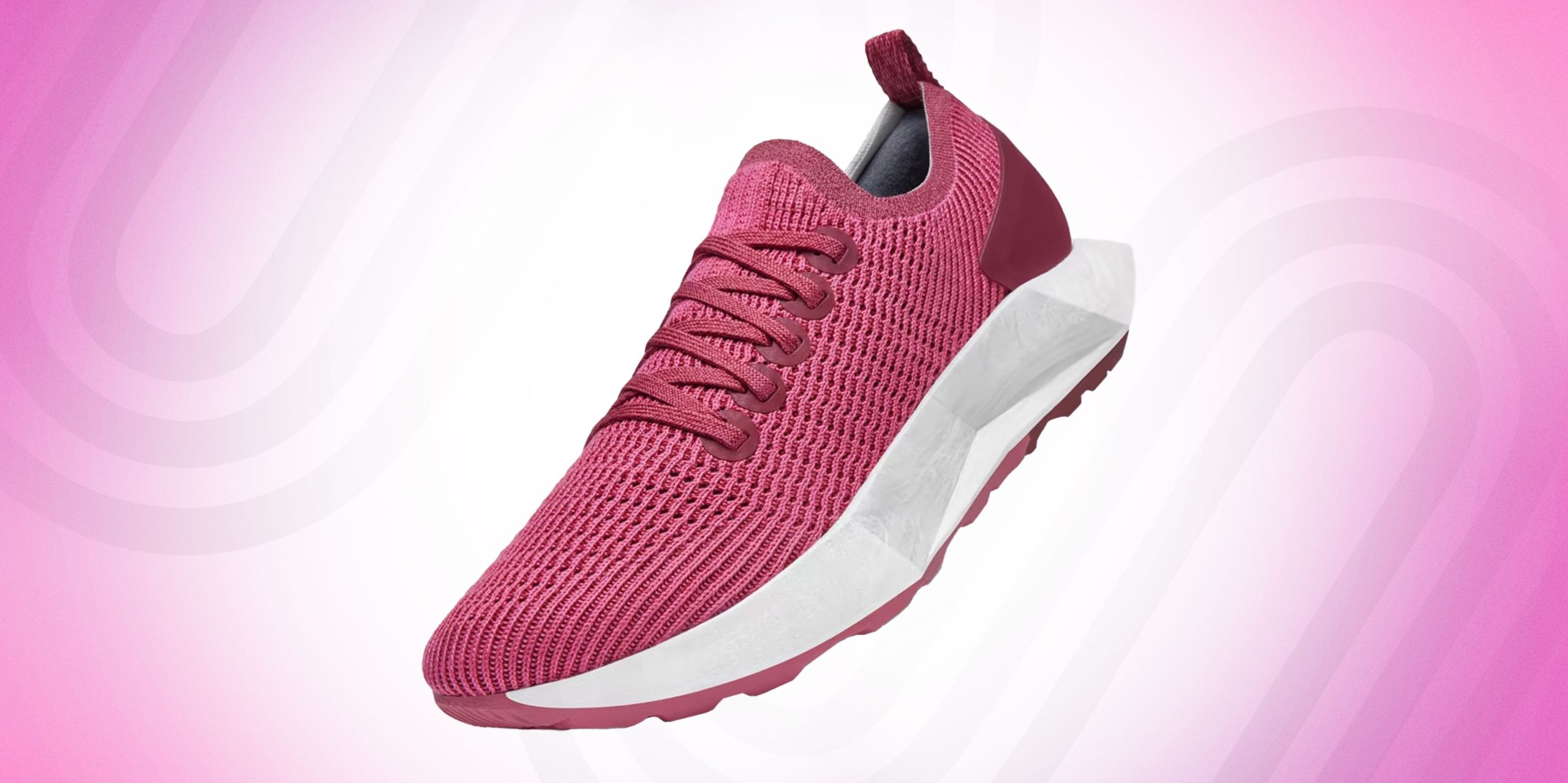 This post contains affiliate links. When you purchase through links on this post, we may earn an affiliate commission. Thanks.
Allbirds Pink Running Shoes
We've all heard the canonical phrase, "on Wednesdays, we wear pink" from the 2004 cult classic Mean Girls, but the phrase has been reincarnated in today's launch of the Allbirds x Lindsay Lohan collab which declares, "on Wednesdays, we launch pink." The pink to which the beloved brand is referring is a limited edition Lux pink color of the Allbirds Tree Flyer running shoe, available in both men's and women's sizes. The shoe also comes in six other color options and has gained attention for being both sustainable and a comfortable and reliable training shoe.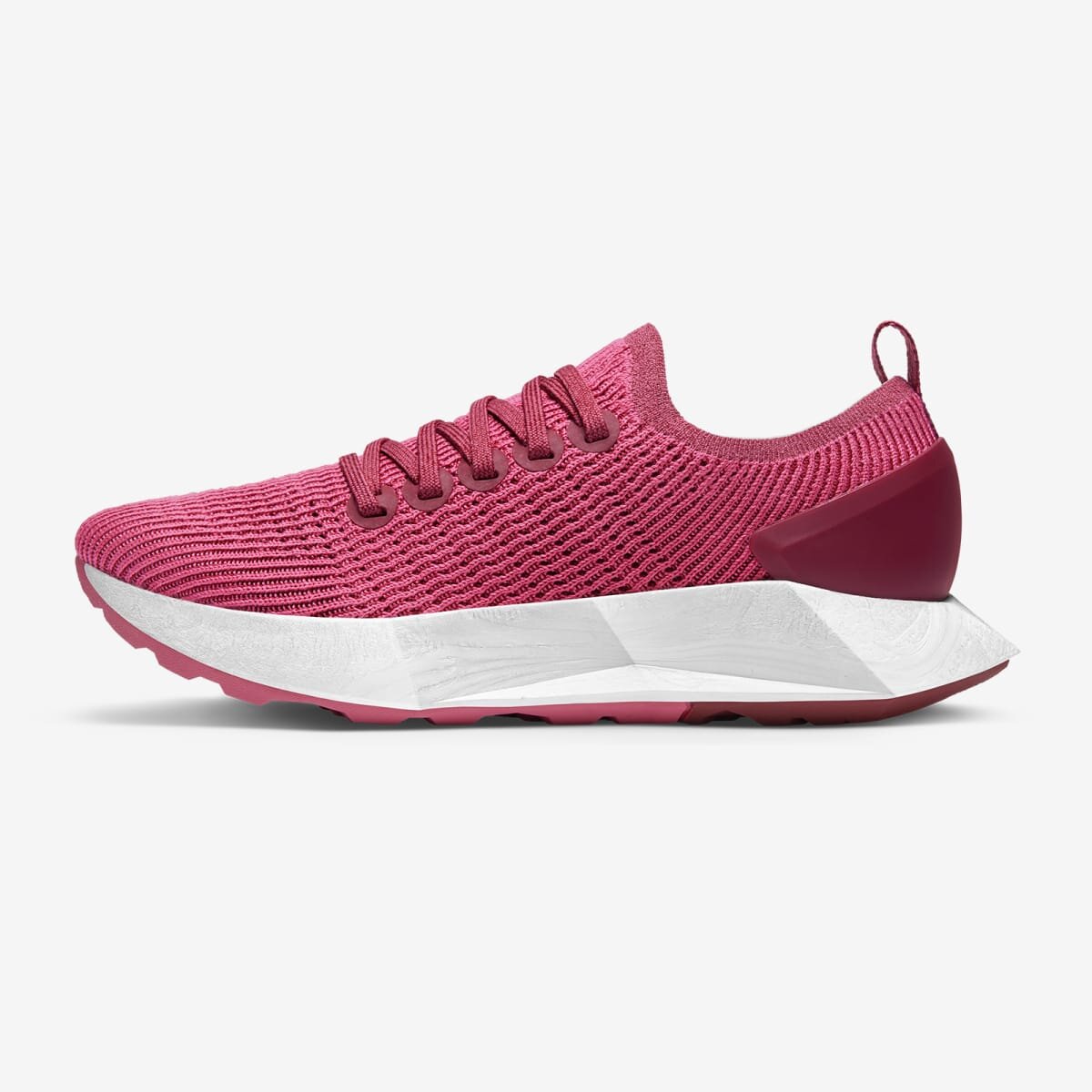 The shoe was most recently included in Runner's World's "What We're Testing" roundup for May. Runner-in-Chief Jeff Dengate found the shoe to be lighter and bouncier than Allbirds' original running shoe, the Tree Dasher. "It's a little lighter than the Dasher, the upper feels a bit more refined for running fast, and the innovative midsole is soft but can handle my daily runs," stated Dengate. "It's still a little heavier than comparable shoes—and there are a lot of great daily trainers you can find for $160—but it shows promise that Allbirds is committed to making a great running shoe without using petroleum-based products."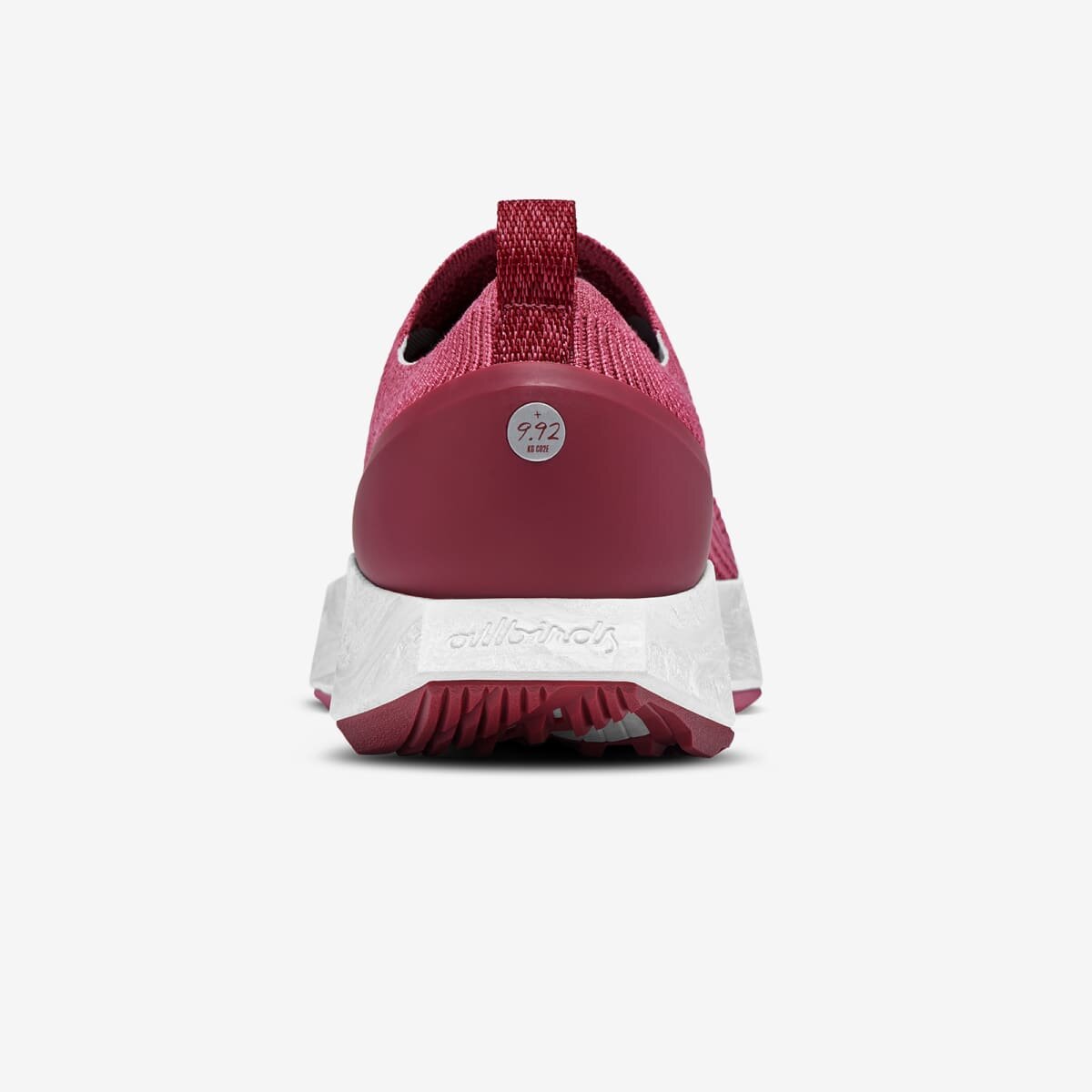 While sustainability has become a top priority for countless consumers, many companies have fallen short of the mark with their supposedly eco-friendly offerings, which have either become subject to greenwashing or are simply sub-par products. But Allbirds is actually doing the work, creating a quality product that's also actually eco-friendly. This shoe in particular is carbon-neutral and contains materials like castor beans, eucalyptus fiber, merino wool, and recycled water bottles. The brand has also pledged to continue lowering its carbon footprint as it expands its product offerings.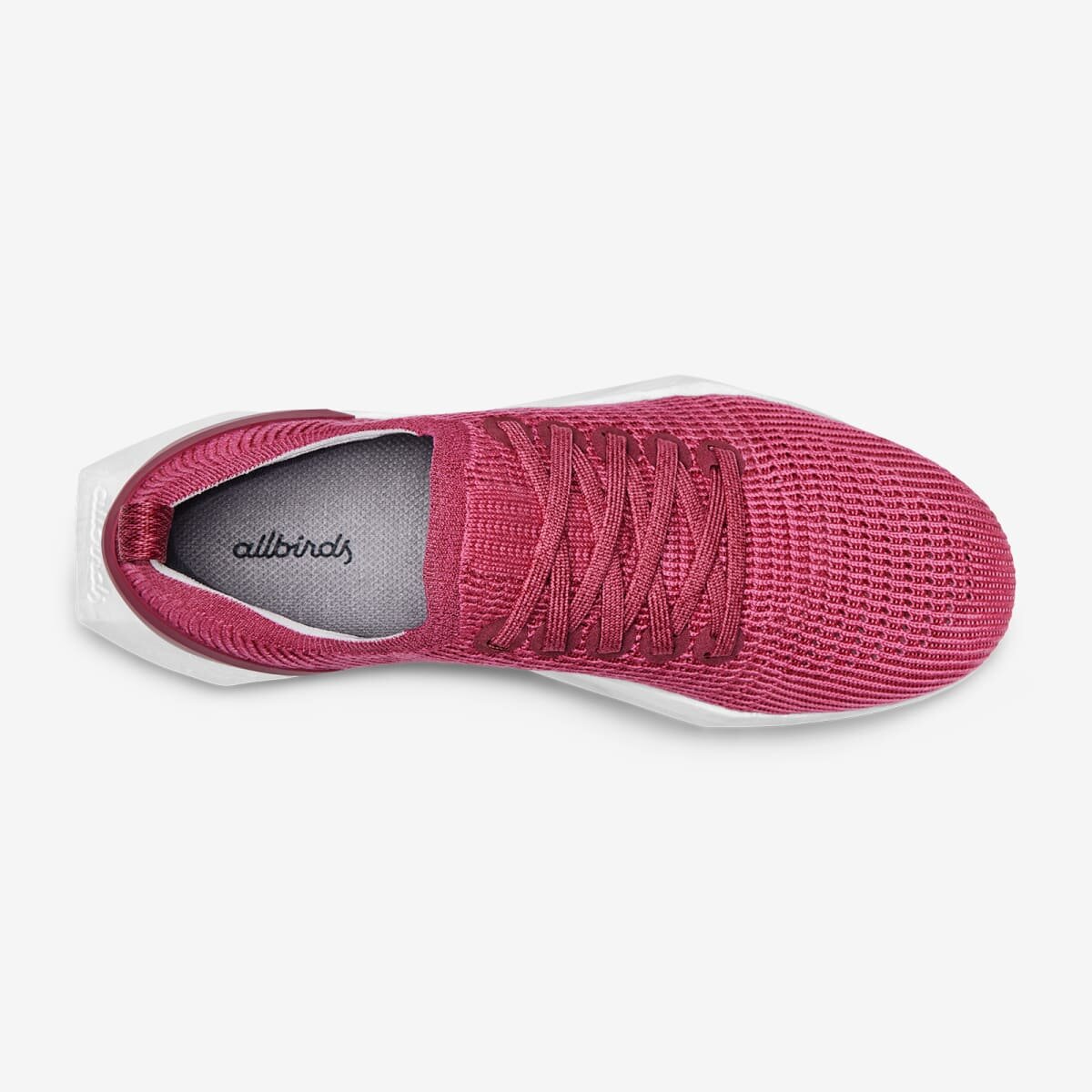 Besides her fame—and ties to their slogan—Lindsay Lohan may seem like a bit of an odd choice for a running shoe collaboration, but Allbirds says that was intentional. They state on their website, "with Lindsay's help, we're reminding the world that anyone and everyone can lace up and move their body."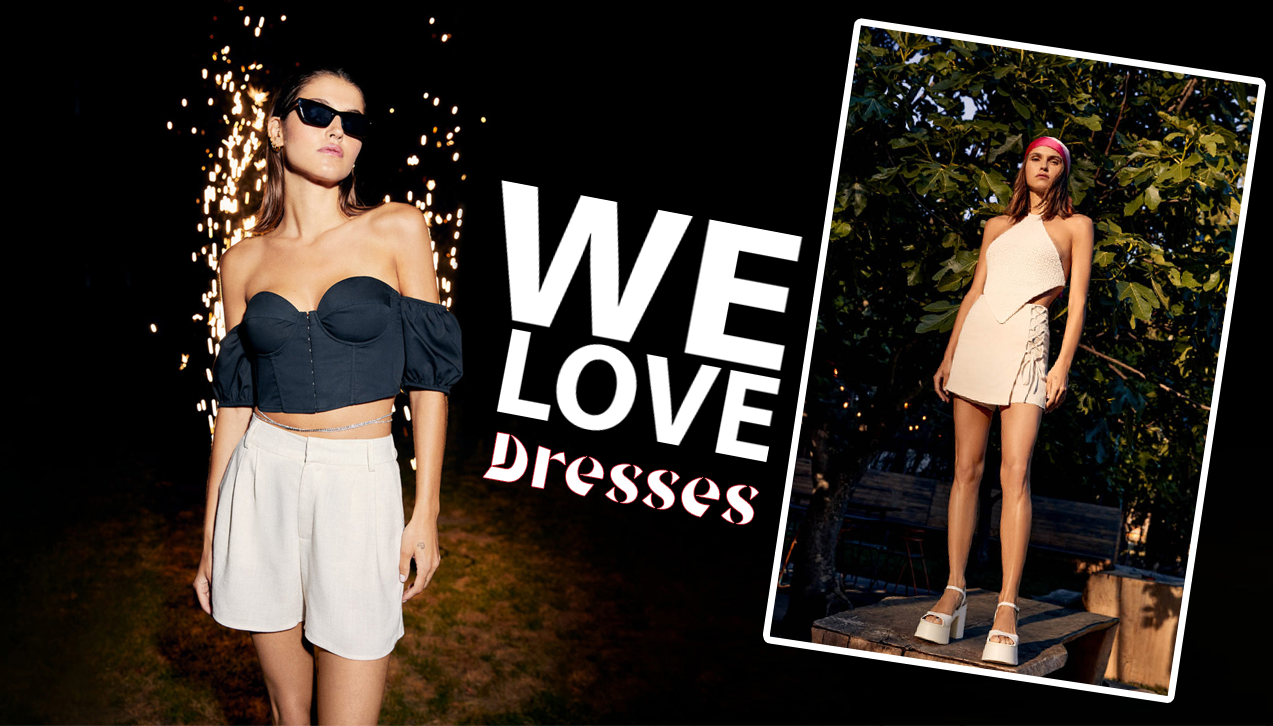 Overview Stradivarius
If your wardrobe is in need of a few –or a lot- more clothing items, there are a lot of clothing shops that you can go to and also a lot of department stores and retailers sell a huge number of clothing and accessories. So this might make your choice where to go quite difficult. We, from BritainReviews, have tried to make this choice a bit easier by asking real customers to write a review about their (least) favourite shop
One of the shops that we ask people about is Stradivarius. Read their reviews about delivery periods, ordering processes, quality and sustainability of the products, (un)friendliness at customer services and many more. Their reviews can help you to a closer look at how Stradivarius really run. You can expect if you decide to shop at their online store. This can make your decision to visit or avoid Stradivarius a bit easier.
About Stradivarius
Stradivarius is a clothing brand. The company founded by one single family in 1994 and its home base in Barcelona. In the years after they first started out, they have opened up many shops around the world and can now be found in, for instance, Maxico, China, Spain, Russia, Italy, Morroco, Egypt, Romania, Poland, Portugal, Ukraine, France, Colombia and many more countries. In their shops, they sell both men's clothing and women's clothing.
Their collection includes coats, jackets, bikers, skirts, polo shirts, sweatshirts, bombers, trench coats, parkas, shorts, trousers, blazers, knitwear, t-shirts, jeans, shirts and tops. But they also sell accessories like neck scarves, fragrances, purses, caps, hats, socks, belts, corsets, patches, pins, backpacks, sunglasses, underwear, cosmetic bags and jewellery.
And they sell shoes like sneakers, sandals, boots, ankle boots, heeled sandals, flat shoes, trainers and flat sandals. Besides these wearable products, they also sell lifestyle products like decoration, aromatherapy, stationary etc. And they also sell fragrances and body care.
Services of Stradivarius
On their website, you can create an account, select the products that you want and trust Stradivarius to deliver them right to your home. So you won't even have to leave your house.
Compliments, Complaints and Tips for Stradivarius
Do you already own clothing or accessories created or sold by Stradivarius? In that case, would you be willing to tell us about your experience? We would like to know what you think about this company.
What can you tell us about the quality of their products? Do their t-shirts stay in perfect condition for years to come or they really worn off after only one season? Are their dresses fashionable? And what about the people that work there?
Is customer service ready –and willing- to help you in case of a problem, question or complaint? Let us know via a customer review. Your review can help others to get a grip on what kind of shop Stradivarius really is and how they treat their customers.
Read real customer reviews about Stradivarius, a clothing brand with blazers, trench coats, bikers, jewellery, parkas, coats, jackets, shirts etc.
32 Degrees Review : Clothing & Accessories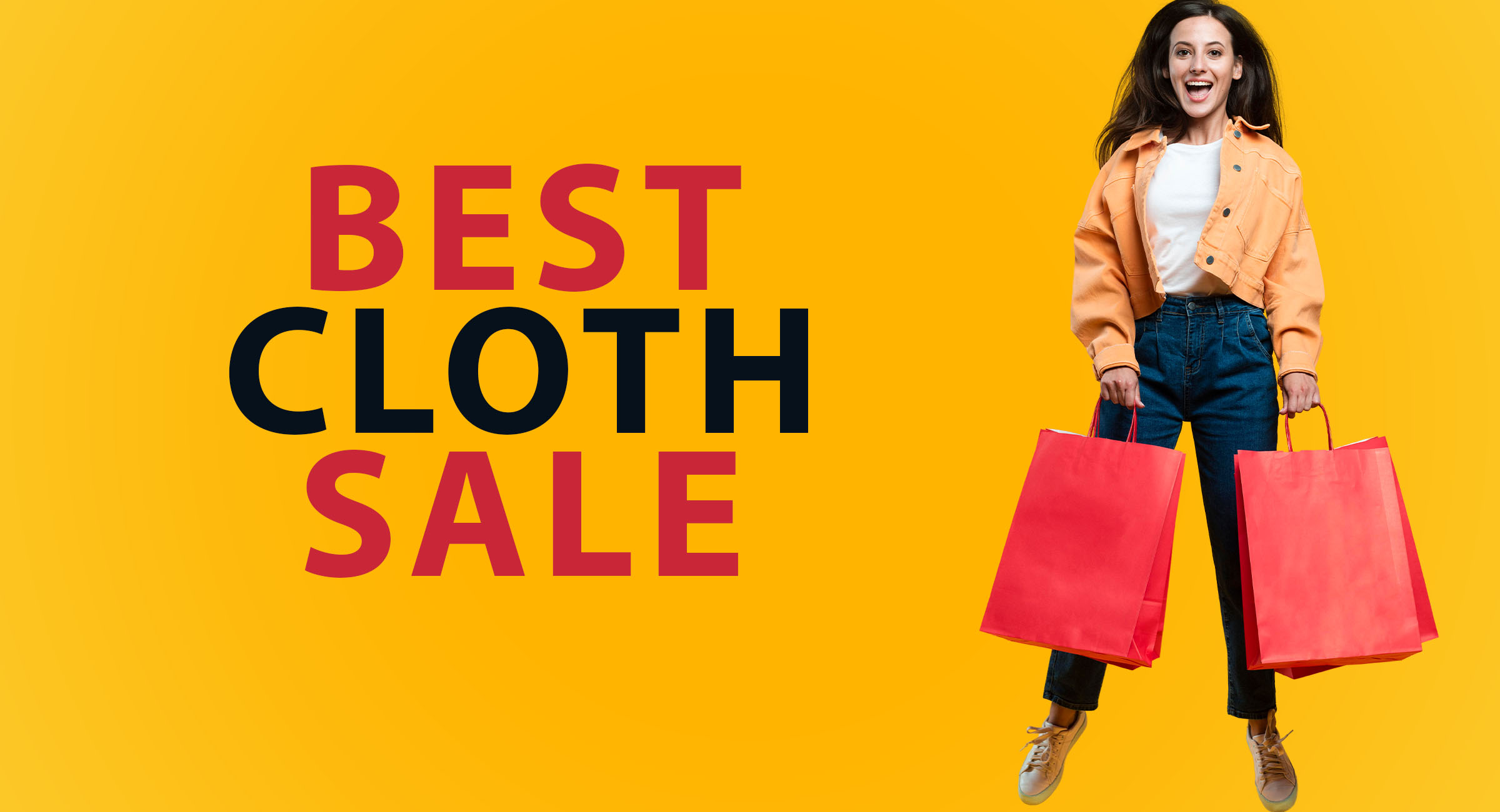 About 32 Degrees Review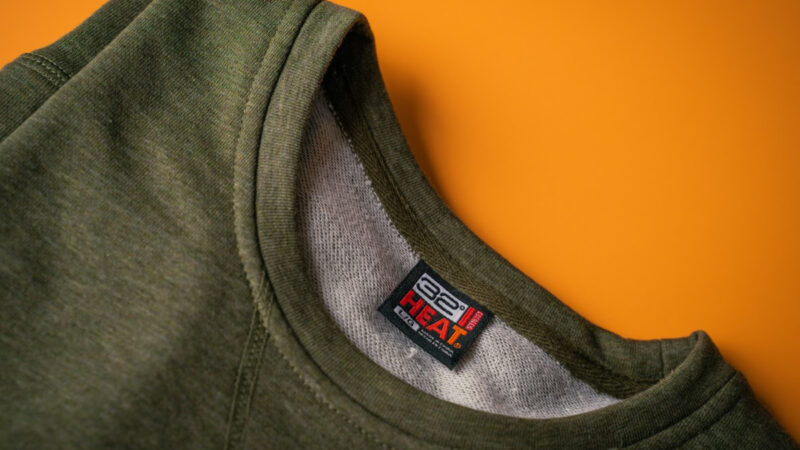 Activewear generally isn't cheap, and gearing up for your morning runs, evening HIIT workouts, and days where you don't feel like wearing real clothing can take a toll on your wallet.
32 Degrees offers functional clothing at a much lower price than some of the other brands out there, but how does its quality measure up? This 32 Degrees review will give you the lowdown on just what it is they offer, and what they don't.
Once you've switched out a button-up and slacks for a compression tee and joggers, it's tough to go back unless you're going out to dinner, popping into the office, or otherwise being social.
These days my activity generally revolves around working at home, working out at home, and running out for groceries so I can cook and eat at home. My neck hasn't seen a collar since 2020.
The problem I've run into is that wearing activewear day in and day out can cost a small fortune.
32 Degrees is looking to solve this problem and offer high-quality, low-cost activewear that isn't as risky as picking up one of those mystery brands from T.J. Maxx.
Do they deliver? Keep reading to find out.
Overview of 32 Degrees Review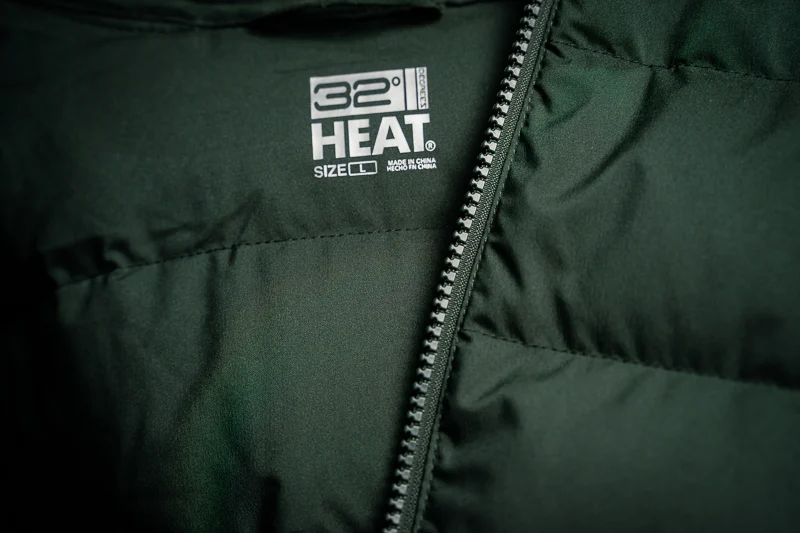 32 Degrees is an activewear brand that has a mission of providing functional clothing at prices that won't flatten your wallet.
They offer a full range of activewear and outerwear for both men and women, from base layers and accessories to tees, polos, puffer jackets, and more. Basically, if it's a performance garment, 32 Degrees likely has at least a few options for you.
Basic is the name of the game with this brand. You won't find many of the wild prints and highlighter colors that you'll see with brands like Under Armour or Adidas.
With 32 Degrees, these are clothes that solve a problem. It's not the most fashionable activewear around, but you also won't have to refinance your house to pick up a new week's worth of gym clothes after you've dropped a few pounds.
From the products I've tried and thumbing through the rest of the products they offer; fashion isn't at the forefront of what 32 Degrees offers.
If you're on the hunt for stylish loungewear that can handle a workout and look good enough to hit the town afterward, you're going to end up spending more mon
32 Degrees Review32 Degrees Review Cool Classic Crew T-Shirt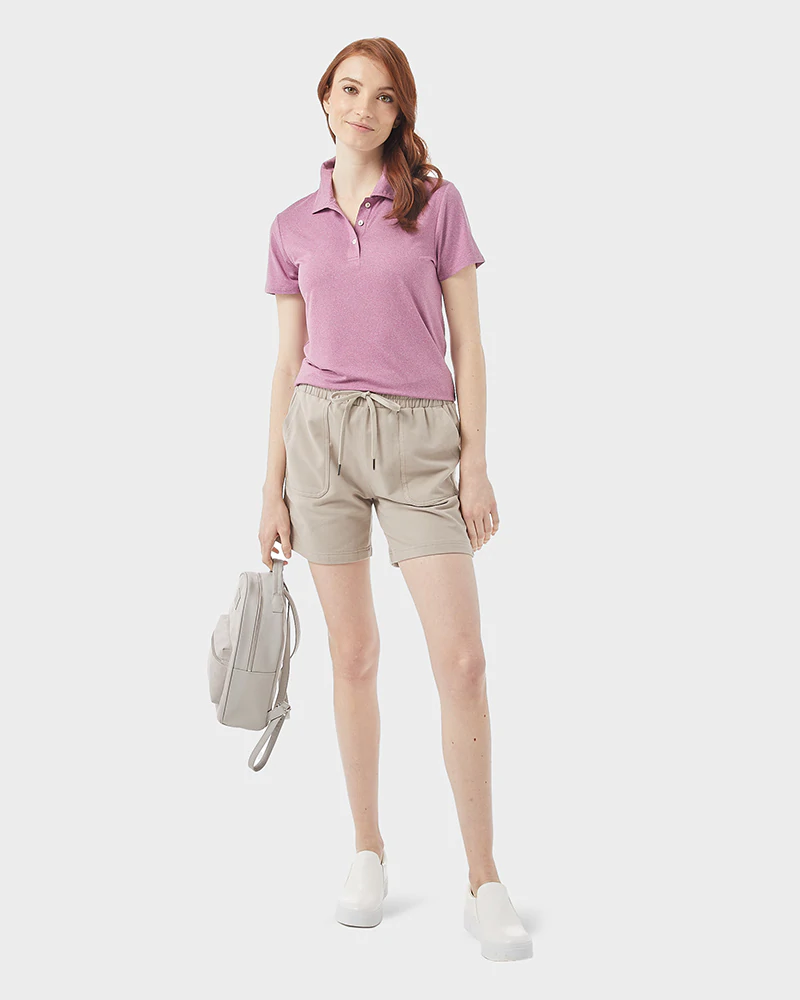 The Cool Classic Crew T-Shirt is one of the best values for the price that I've seen on activewear anywhere. Ever.
On paper, this shirt isn't groundbreaking. Its 90% polyester, 10% spandex construction is pretty standard for activewear. The fit isn't exactly what I wanted it to be, but it's also pretty standard for a performance tee.
What sets this shirt apart, like many of the other products offered by 32 Degrees, is the price. You can pick up three of these tees and not even be at the price of one performance shirt from some of the other activewear brands out there.
I put this shirt through a workout, and it delivers on its promises. The four-way stretch kept up with me and the moisture-wicking kept me dry from the treadmill to the kettlebells.
The knowledge that this shirt also costs about as much as a nice cup of coffee may have also affected my impression of its quality, but how couldn't it?
This isn't the most high-tech workout shirt I own. It also doesn't have the most flattering fit. However, what it offers at the price it's offered makes this shirt a great deal.
Cotton Terry Pullover Crew and Joggers Set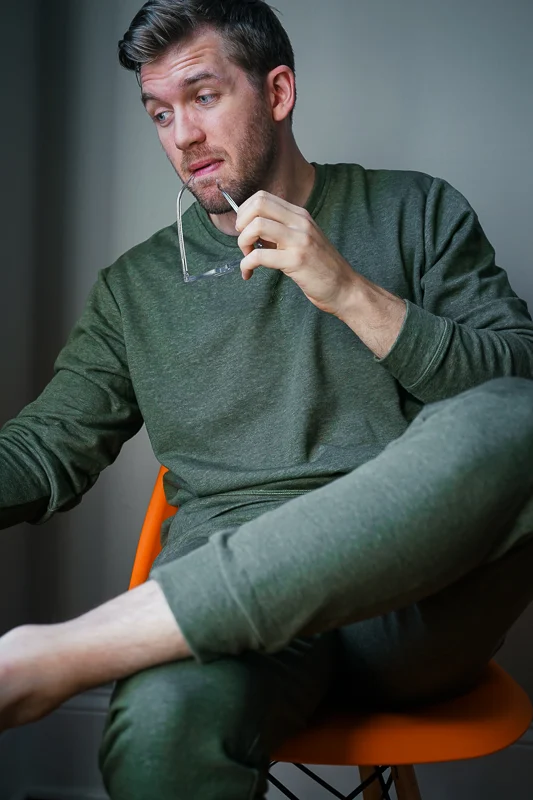 It seems as if the last two years have been almost entirely appropriate for sweats, which means I've had to stock up.
The Cotton Terry Pullover Crew and Joggers Set from 32 Degrees gets the job done well for the price.
Honestly, when I hear "Cotton Terry," I expect a certain softness from the quality. These sweats are certainly soft, but they're just about as soft as any other pair of cotton sweats. However, because of their price point, I don't hold it against them.
I opted for the olive green, which I'm happy they offer, and the set looks great. Although I've mainly worn this set of sweats inside while catching up on work and scrolling through Netflix, I've comfortably popped out of the house in them to snag groceries and pick up a latte.
The top has a regular fit that's a touch roomy in the midsection, but it's slim enough to fit well in the chest and arms while also being great for layering. The bottoms fit somewhere in between standard sweatpants and joggers.
I've found that the joggers have a much better silhouette if you pull up the pant legs a bit and let them scrunch. Then they'll have a cropped bottom that you can easily pair with sneakers to run errands in style.
Overall, I'm happy with this set of sweats. They didn't blow me away, but for the price, I'm not convinced they can be beaten.
The 32 Degrees Active Mesh Boxer Briefs pleasantly surprised me. Some underwear from activewear brands tends to be too tight and rigid.
The Active Mesh Boxers are made from a performance mesh for plenty of airflow. The length on the legs is great, and they don't ride up throughout your workout, so you're not constantly making adjustments.
This pair of underwear also fits well in the waist, being fitted and stretchy without the elastic squeezing the life out of you.
The moisture-wicking and anti-odor qualities of these boxers, along with the mesh, make them a great addition to your gym bag, especially at the low price point that's consistent across the brand.
I've found only one issue with this underwear, which is that the mesh is a magnet for lint in the dryer. Of course, this isn't a deal-breaker, but if you're going to pick these up it would do you well to only wash them with other performance fabrics, as I've spent longer than I'd like to admit picking cotton lint out of them.
Ultra-Light Down Packable Jacket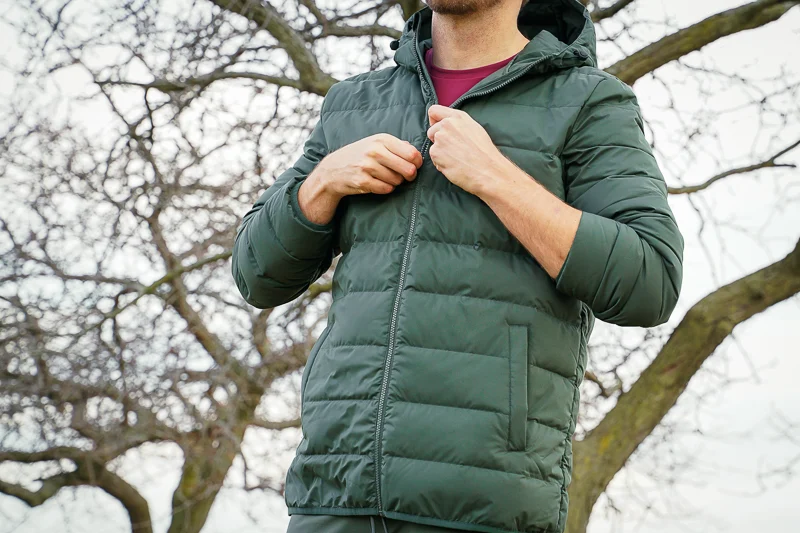 A stylish, high-quality down jacket at an extremely affordable price point that packs down to not much larger than a two-hand burrito? They live in the same place as leprechauns, right?
They're real. And they're made by 32 Degrees.
The Ultra-Light Down Packable Jacket is by far my favorite item I've tried out from this brand, and it also offers a pretty insane value.
Let's go through the specs. 650+ power down fill that meets the Responsible Down Standard put forth by the Control Union, a water-repellent finish on the polyester shell, side-zip pockets, and a hood. The jacket also packs down into a small carrying case that you can easily toss into a backpack or a carry-on.
Honestly, the only gripe I have about this puffer jacket is the fit. However, that's not a gripe that doesn't extend to pretty much every other puffer jacket out there—they're just not made to have a super tailored fit.
Getting what you get from this jacket at its price point makes it a winter must-have, especially if you're going to be traveling.
What do Other Reviewers Say About 32 Degrees?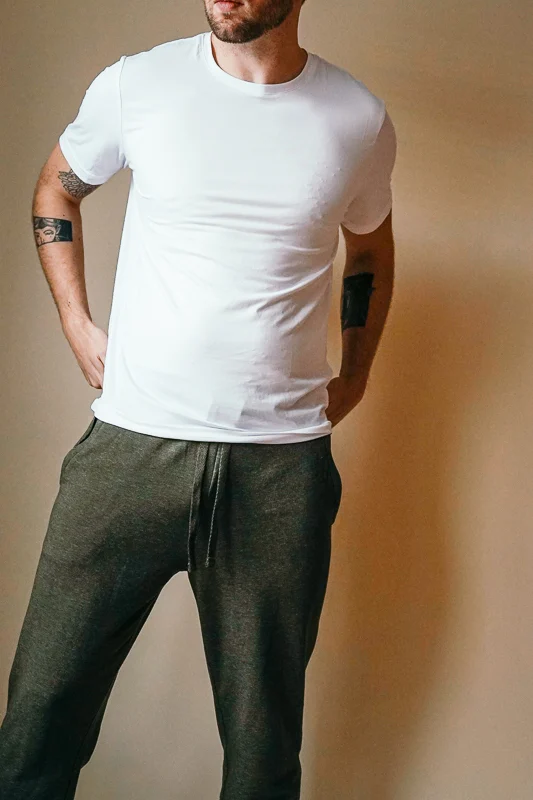 The reviews are a little all over the place when it comes to 32 Degrees. Some reviewers share the same sentiments I do, applauding the quality you're getting for the price point. Other reviewers seemed to be expecting the quality and the bells and whistles that come with higher-priced brands.
I'd say overall the reviews are positive, but low price-point items like these will always be divisive.My Overall Thoughts On 32 Degree
What I Like The low price point allows you to stock up on activewear basics without spending a fortune.
I like the range of products they offer—if I need to pick up some workout sweats, tees, or performance clothing on the cheap, I know just where to go.
The quality of the puffer jacket was really surprising for the price, and I love that it packs down to such a small size.
What I Don't Like
Aside from the puffer, the quality of the other pieces I tried wasn't super high. This is by no means a dealbreaker, as you can't pay the prices they offer and expect them to compete with the fits and quality of more expensive brands.
Who is 32 Degrees for?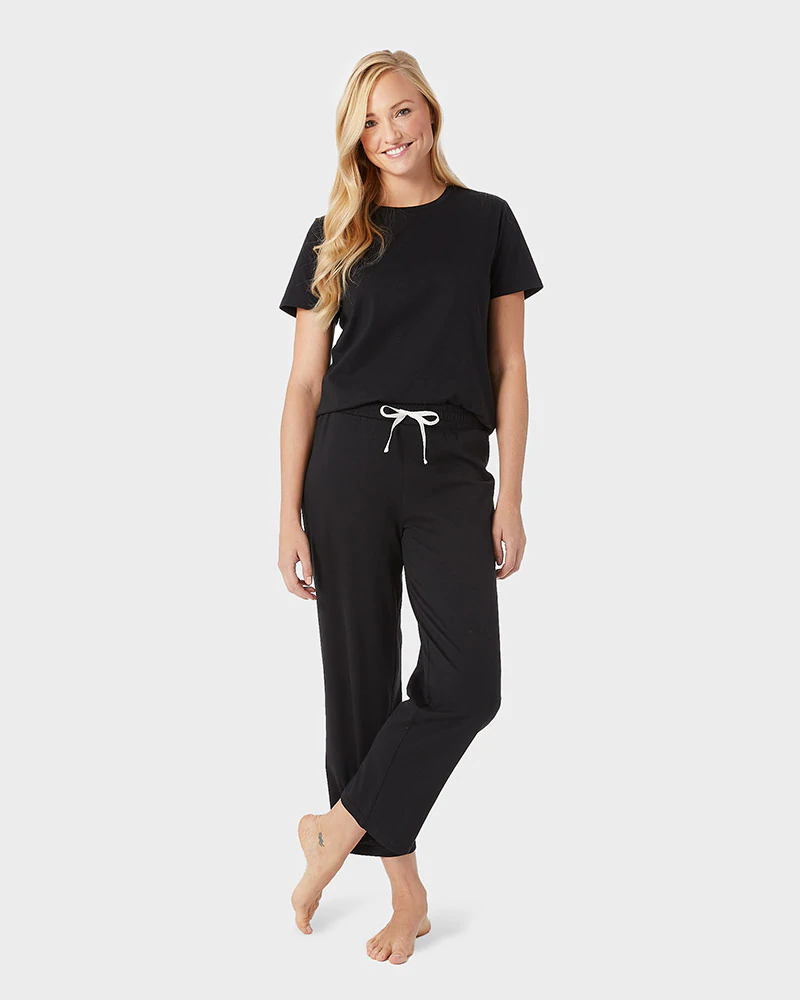 32 Degrees is for someone who is looking to stock up on cheap performance basics and isn't too fussy about the fit or fabric. Their clothes are sturdy enough, but they aren't investment pieces or stylish enough to fall into that athleisure category a lot of people are looking for right now.
These are clothes for lounging around at home or hitting the gym that you can pick up for an extremely approachable price.
Other brands like Unbound Merino or Barbell offer a more high-fashion alternative, but the price point is in a completely different ballpark.
The Verdict Activewear can be quite expensive, 32 Degrees offers
 a more affordable alternative.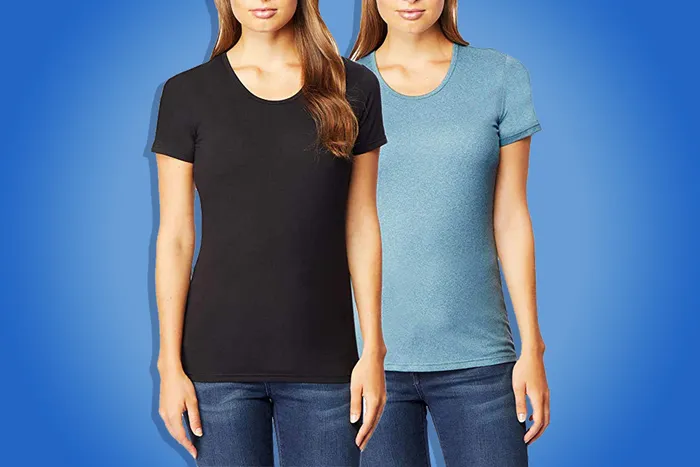 Now, am I a little spoiled with my activewear? Sure. However, I appreciate what 32 Degrees brings to the table. If you're not in the spot to drop a lot of money on clothing that isn't going to be in the office, they offer a solid option.
Their shirts, sweats, and underwear are a solid value, and they have multi-packs where you can save even more. Their performance fabrics get the job done, and the fits are solid for the money.
The puffer jacket is where this brand defied my expectations. I went out and about in this puffer, I packed down into the carrying case, and I unpacked it and fluffed it. Something that's travel-ready and can keep me toasty in late November in Chicago at that price? A pretty sweet deal.
Overall, 32 Degrees had one standout piece and others that were pretty equal to my expectations. For activewear at this price, you're not likely to find a better deal.