FragranceNet Reviews 2022 – Is It Legit & Safe or a Scam?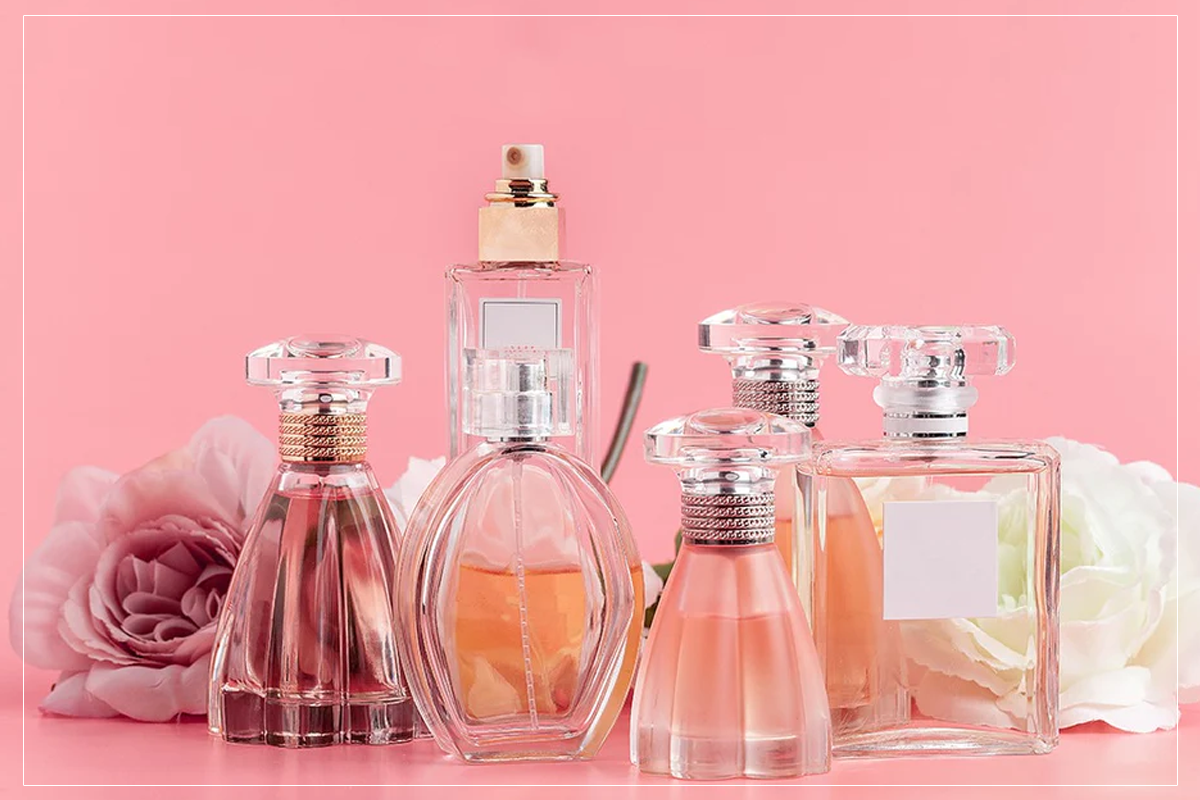 This post contains affiliate links. When you purchase through links on this post, we may earn an affiliate commission. Thanks.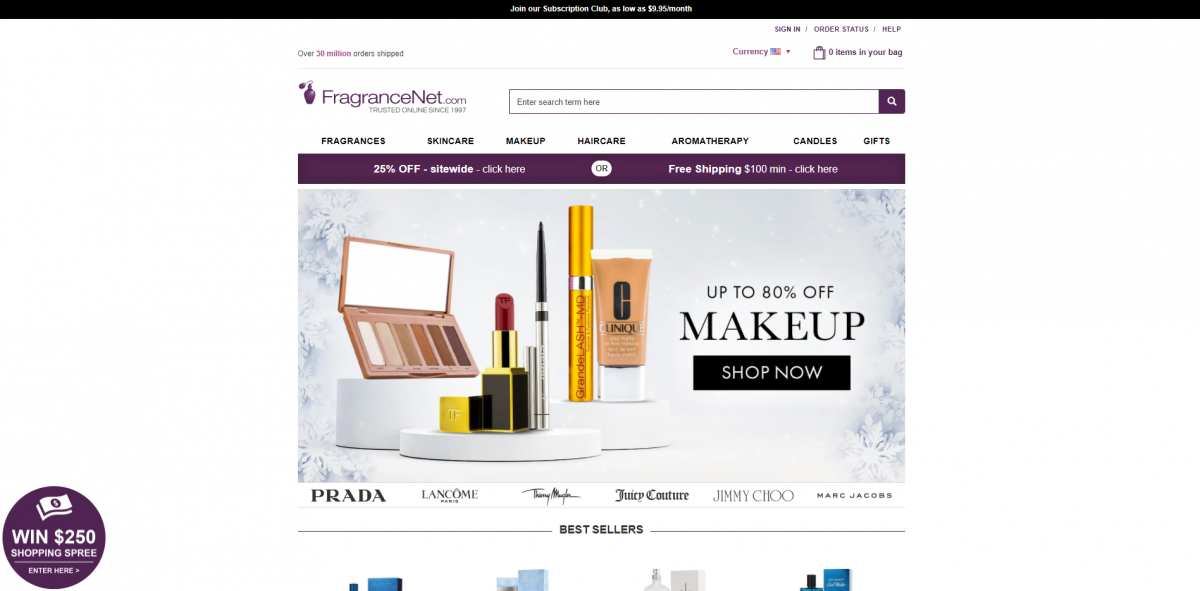 FragranceNet is a legit fragrance seller that also offers a wide range of skincare products, makeup, and candles.
FragranceNet sells genuine branded products at discounted prices. This is partly because they sell legitimate perfume but aren't an authorized distributor. This means they can sell them for below MSRP.
Our Recommendation: We recommend that you use FragranceNet for excellent products at great prices. The fragrances are exactly the same so why should you pay more?
PROS
Discount prices on brand name fragrances
Full range of skincare products that smell amazing
Reliable and well-known distributor
CONS
Customer service isn't great
FragranceNet isn't an authorized retailer for most brands
Shipping costs are not refundable
My Experience With FragranceNet
FragranceNet is one of the best-known and loved discount perfume distributors in the world. Customers adore their ultra-low prices on branded fragrances and skincare products. They also carry a wide range of candles and aromatherapy products with names like Warm Cinnamon Buns and Farmstand Peach.
I love fragrances, especially classics like CK One and Dior Sauvage. Maybe the scents are a bit old-fashioned, but the prices certainly kept up with the times! It's not unusual to see prices above $200, especially for Sauvage. As the most popular fragrance of the late 2010s, you'd expect it to be a little expensive!
Since I have expensive tastes but a workingman's wallet, I decided to try out FragranceNet. To my surprise, it's not just the prices that are incredible, the selection is amazing too! They have all of the top fragrances, and they sell the full range of purities too!
Usually, discount websites will sell the cheapest versions of the scents. Cologne, for example, runs about 3% pure while perfume ranges closer to 20%. Since most people don't know the difference, the retailers pocket some nice profits for lower-end merchandise.
FragranceNet is different. They do sell EDT and cologne, but they also offer great prices on full-strength perfumes. It's so refreshing to see a company that takes quality seriously! This is a discount company that does right by its customers.
I treated myself to full strength Sauvage. The cheaper EDT version is an option for people who like something more delicate, but I like darker, headier smells. It ended up being 25% off, which wasn't bad but doesn't compare to some other fragrances that are 50% discounted. It all depends on the brand.
As advertised, I put in my order on Friday and it arrived on Tuesday. The packaging was nothing special, just a brown outer box around the standard, genuine inner box. The scent was full strength, and what can I say? Either you like the fragrance or you don't. With a broad range of popular scents, surely you'll find something you like.
It's worth noting that FragranceNet sells a full range of candles, aromatherapy, and skincare products too. The selection is somewhat more limited, but they do carry the most popular scents and sizes. A search for Yankee Candle, for example, returned 19 responses, although several were sold out.
It's always worth checking with FragranceNet before buying elsewhere because of the excellent prices. 25-50% discounts add up over time! It's especially true if you have multiple favorite brands or if you're looking for inexpensive gifts.
FragranceNet is legit and cheap. They're able to afford amazing prices because they're not authorized distributors. Basically, what that means is that they buy wholesale from companies at clearance prices. Then they resell the perfume at a small markup that's still much lower than MSRP.
FragranceNet reviews are generally good. However, some reviews note that their customer service can't keep pace with luxury retailers. This is entirely understandable, given the price difference, but it's something to keep in mind.
Overall, perfume is well understood and since FragranceNet is selling genuine fragrances, there's not much that can go wrong. If a bottle arrived broken or there was a mistake, you'd receive a replacement, of course. But the kind of wrong size or quality problems that plague discount clothing shoppers simply won't occur.
Overall, we can strongly recommend FragranceNet. They have legit, full-strength products at amazing prices. They're especially well suited to gift-giving, but nobody's going to blame you for picking up something for yourself. There's nothing more that you could really ask for.
What Is FragranceNet?
FragranceNet is an online perfume shop that provides perfumes for men and women, as well as skin and hair care items. There are over 17,000 distinct scents to choose from on FragranceNet.com. It also offers a perfume subscription service, with monthly rates starting at $9.95.
FragranceNet Alternatives
If you're looking for alternatives to FragranceNet, you can check out Ulta, Fragrantica, and Perfumania.
FragranceNet FAQs
1. Is FragranceNet a Reputable Brand?
According to their about page:
"FragranceNet.com has been trusted online since 1997. FragranceNet has shipped over 30 million packages and has sold over $2.5 billion in beauty products. FragranceNet carries 40,000 genuine, brand-name fragrances, skincare, makeup, haircare, aromatherapy, and candles all at discount prices. FragranceNet offers Free Shipping in the U.S. with a minimum order. FragranceNet.com has received an A+ rating from the Better Business Bureau."
2. Is My Data Safe When Using the FragranceNet Website?
According to their privacy and safety information:
"FragranceNet is concerned about the security of your personal information. FragranceNet adheres to widely established standards to safeguard personal information provided to them, both during transmission and after receipt. FragranceNet adheres to the Payment Card Industry Data Security Standard while handling credit card information (PCI DSS). Please contact them at [email protected]fragrancenet.com if you have any queries concerning the security of your personal information.
When you place a purchase on their website, it uses secure socket layer (SSL) encryption technology to encrypt the personal information you provide before sending it over the Internet. SSL is an encryption-based internet security standard that adds an extra layer of protection to data carried over the Internet."
3. How Long Does FragranceNet Take to Ship?
Delivery times may vary depending on the items ordered. Times also vary depending on whether the billing and shipping information is accurate.
4. What Are FragranceNet's Shipping Costs?
According to their shipping information:
U.S. Shipping Options & Costs:
FREE standard shipping for orders over $59.00.
*Free shipping offer valid for orders shipping within the 48 contiguous states.
(The $59.00 total is calculated AFTER any promotion, coupon deductions, or gift wrap charges.)
$8.95 charge for all U.S. orders under $59.00 (48 contiguous states).
$8.95 charge for all U.S. orders shipping outside the 48 contiguous states.
Standard U.S. Shipping (4-7 business days)
U.S. orders will be shipped via UPS, FedEx, Ontrac, or U.S. Postal Service. Most packages arrive within 4-7 business days. (not a guaranteed service)
Express U.S. Shipping (2-3 business days guaranteed)
2-3 business days guaranteed.
Excluding weekends. Not available to P.O. Boxes.
Starts at $13.95 depending on the weight of the shipment ordered.
1-Business Day Shipping (1 business day guaranteed)
1 business day guaranteed.
Order by 12pm est for delivery next business day.
Excluding weekends. Not available to P.O. Boxes.
Starts at $17.95 depending on the weight of the shipment ordered.
International Orders
Shipping costs range depending on your location. Please use our Shipping Calculator to calculate the actual cost. Orders typically take 4-15 business days.
5. Where Is FragranceNet Located?
Fragrancenet.com, Inc. is located at 900 Grand Blvd, Deer Park, NY 11729
6. Where Does FragranceNet Ship From?
According to their shipping information: "Transit times are calculated from the moment FragranceNet ships your order from our state-of-the-art warehouse in Sydney, Australia."
7. Are FragranceNet's Sizes Accurate?
Yes, you can rest assured that FragranceNet's sizes will be exactly as advertised.
8. What Is FragranceNet's Refund & Return Policy?
According to their return policy:
"You must receive an RMA number from the customer service department in order to return items.
Within 30 days of receiving it, you may return any unopened merchandise (excluding skincare, haircare, and Makeup items) in its original condition, including the original packaging and packing slip, for a full refund, less postage, and any gift wrapping fees.
You will not be reimbursed for any shipping costs incurred in returning the product to them.
Unless FragranceNet makes an error, shipping costs are non-refundable for undelivered, unclaimed, or returned products.
Due to health concerns, FragranceNet does not provide refunds or exchanges on skincare, haircare, or makeup goods.
To process your return, they'll need the following information. If you don't provide this information, FragranceNet won't be able to process your refund.
Full name and address, as well as the RMA number
Phone number E-mail address
Original Order Confirmation Number on Packing Slip
Your justification for returning the item
9. Does FragranceNet Have Good Customer Support? How Do I Reach Them?
Click here for FragranceNet's customer service page
Customer Service Inquiries:
1-800-PARFUMS (727-3867) – (Toll Free in U.S.)
631-582-5204 (Outside U.S.)
Hours: Monday-Friday: 9:00am-5:00pm Eastern Time.
Fax FragranceNet: (631) 582-8433
Mail Them (Corporate Headquarters)
FragranceNet.com, Inc.
900 Grand Blvd.
Deer Park, NY 11729
Save Up to 50% Off on Allbirds' Black Friday and Cyber Weekend Sale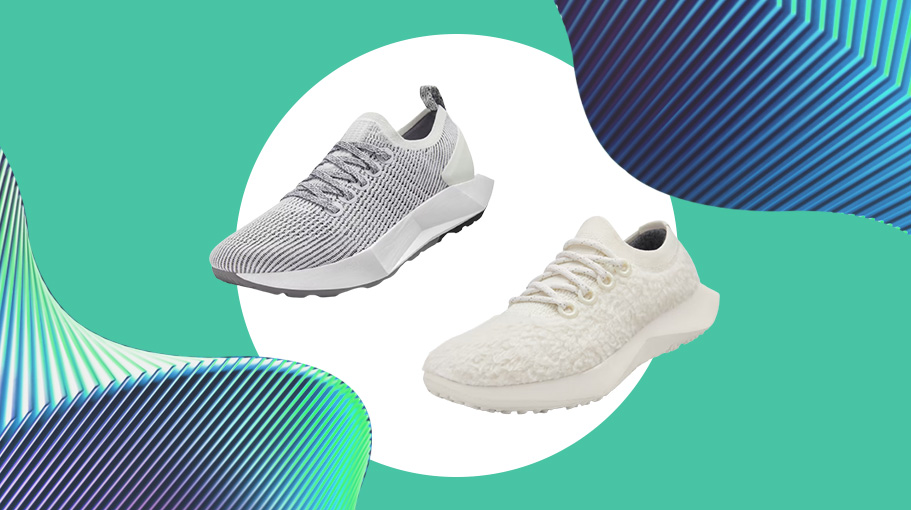 It's no secret that Allbirds is our favorite sneaker brand. Not only does the brand make stylish activewear shoes, but they're also eco-friendly and sustainable, which makes us feel even better about buying from the brand—especially when they're on sale. Right now, Allbirds' massive Black Friday sale is on, which means you can save up to 50% off sitewide.
This is Allbids' biggest sale of the entire year, so whether you're looking for the perfect gift for someone on your holiday shopping list or just need a new pair of sneakers or sweats, now's the time to treat yourself. Grab some of the brand's best-sellers like the Tree Dasher 1s, Wool Runners, and Natural Leggings. Allbirds' Black Friday sale runs through December 2, but we suggest shopping sooner than later—it's selling fast!
Allbirds' Black Friday Sale
Men's Wool Runners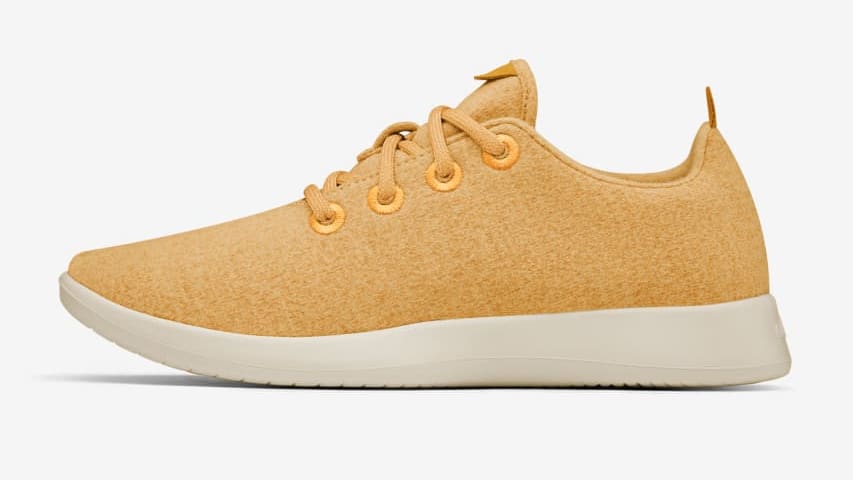 Women's Tree Dasher 1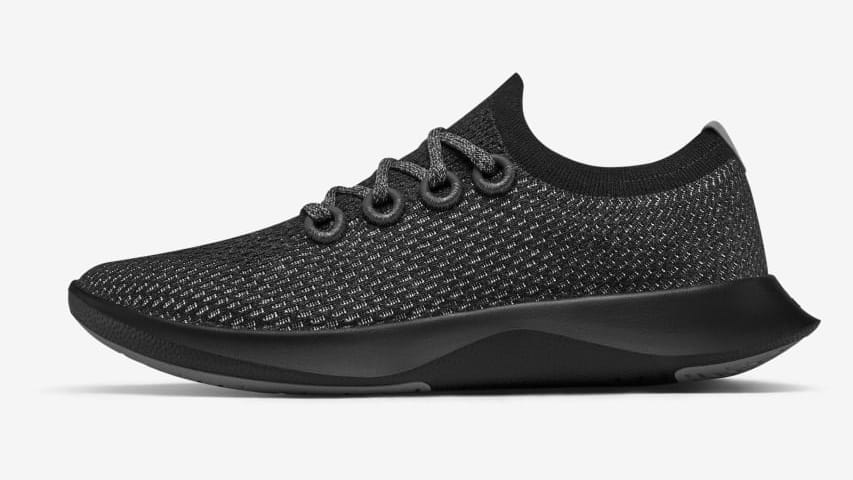 Men's Tree Toppers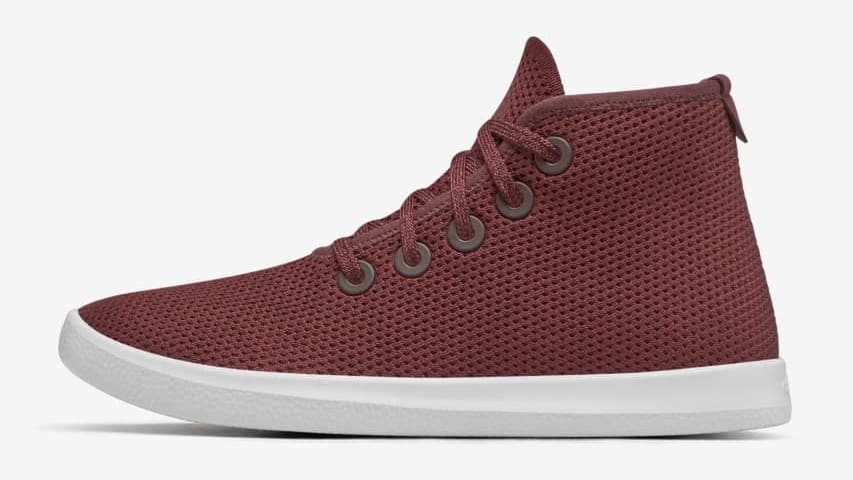 Women's Wool Runners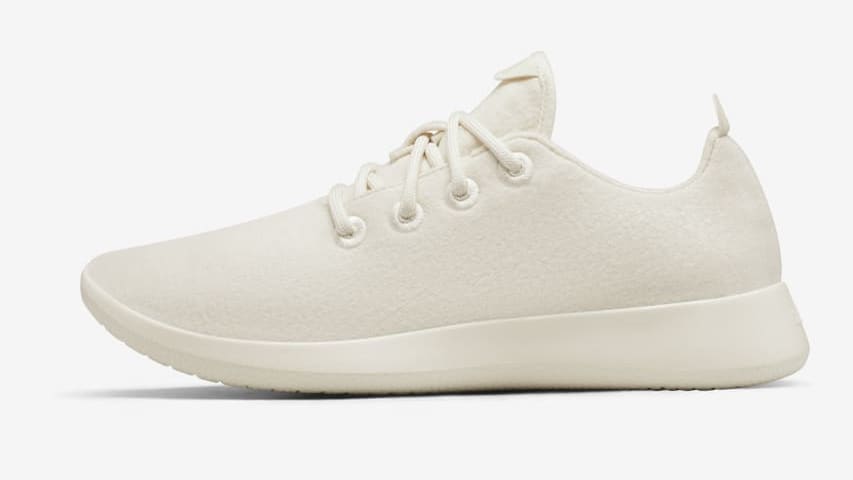 Women's Wool Runner Fluff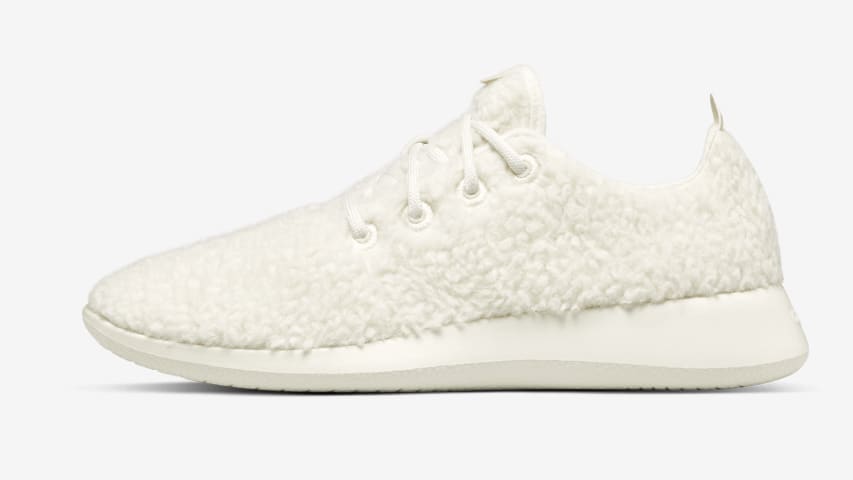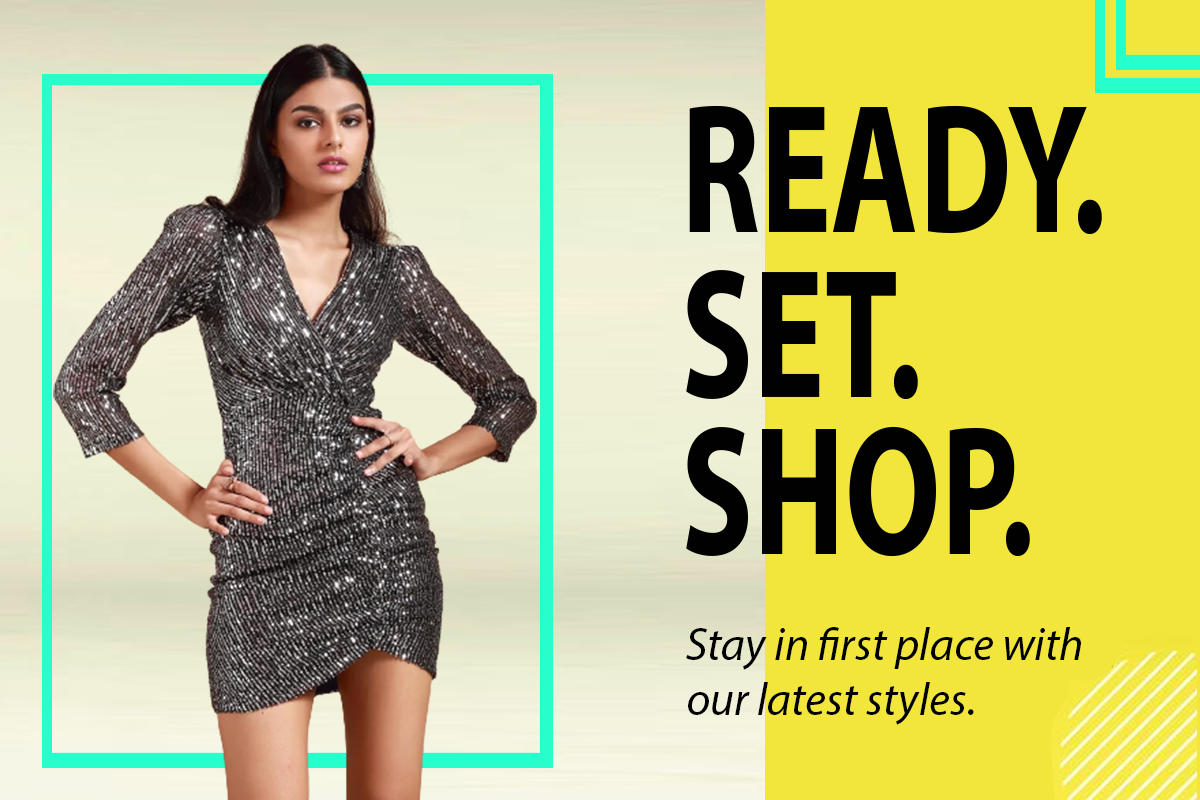 About QUIZ Clothing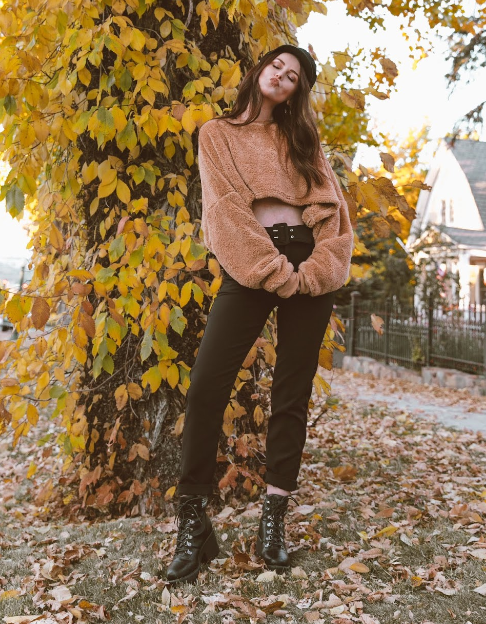 Just like any other British fashion brand, QUIZ Clothing is also known for its aesthetics, timeless designs, and sophistication. The brand offers a premium range of clothing pieces for all age groups and both sexes at quite competitive prices. One can easily rely on the brand to get the best of both worlds.
Precisely, QUIZ pays a lot of emphasis on offering the latest trends and cakewalk-style-driven looks without causing a dent in buyers' pockets. It caters to the fashion-forward women and men who are quite particular about clothes, fashion, and styles.
The brand leaves no stone unturned to offer a versatile range of fashionable and trendy clothes, accessories, and shoes for almost every occasion and outing. That's why the brand has been growing with each passing day.
Currently, it has over 250 stores across 13 countries, including the UK, Armenia, Egypt, UAE, Saudi Arabia, Jordan, Ireland, Pakistan, etc.
Quiz Clothing Review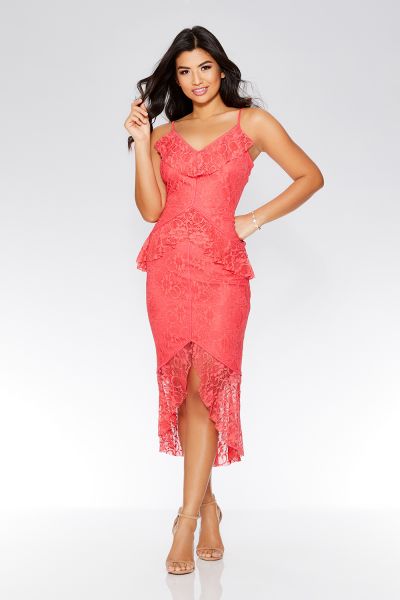 Shopping for trendy and fashionable clothes is one of the most satisfying and rejuvenating activities. Most of us love to shop and wear trendy and stylish clothes. In fact, it's a constant process to upgrade our wardrobe. But, if it happens without breaking the bank then it's nothing short of icing on the cake. Today, one can easily find out a plethora of online and offline fashion retailers offering a wide range of clothing pieces in various designs and styles.
When it comes to UK fashion brands then one must expect great craftsmanship, quality, creativity, and innovation. QUIZ Clothing is one such UK brand that offers an essential cocktail of British fashion and contemporary designs without causing a dent in one's pocket.
Quiz Clothing Dresses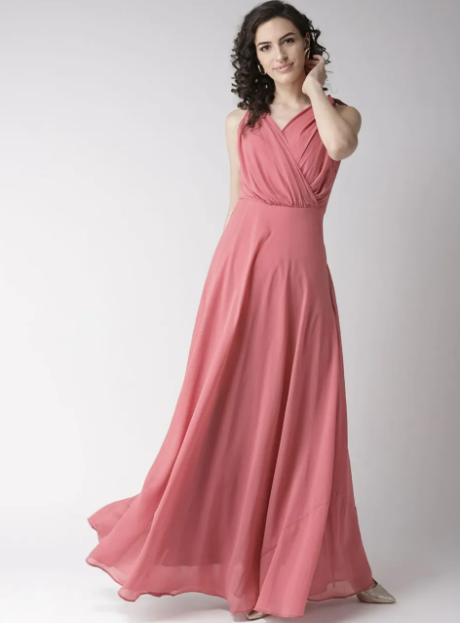 If you're looking for the perfect dress for a special occasion or just a dress that you can style casually every day, Quiz has many options. All dresses are designed in-house so they are unique to Quiz. Dress categories include Bardot dresses, sequin dresses, day dresses, evening dresses, prom dresses, bridesmaid dresses, bodycon dresses and maxi dresses. Quiz dresses are available in sizes 4-20 so there is something to suit all sizes. Each dress incorporates the latest trends, for instance, the AW/16 dresses focus on lace and Bardot styles in neutral colours for a glamorous, simple vibe.
Quiz Clothing Stores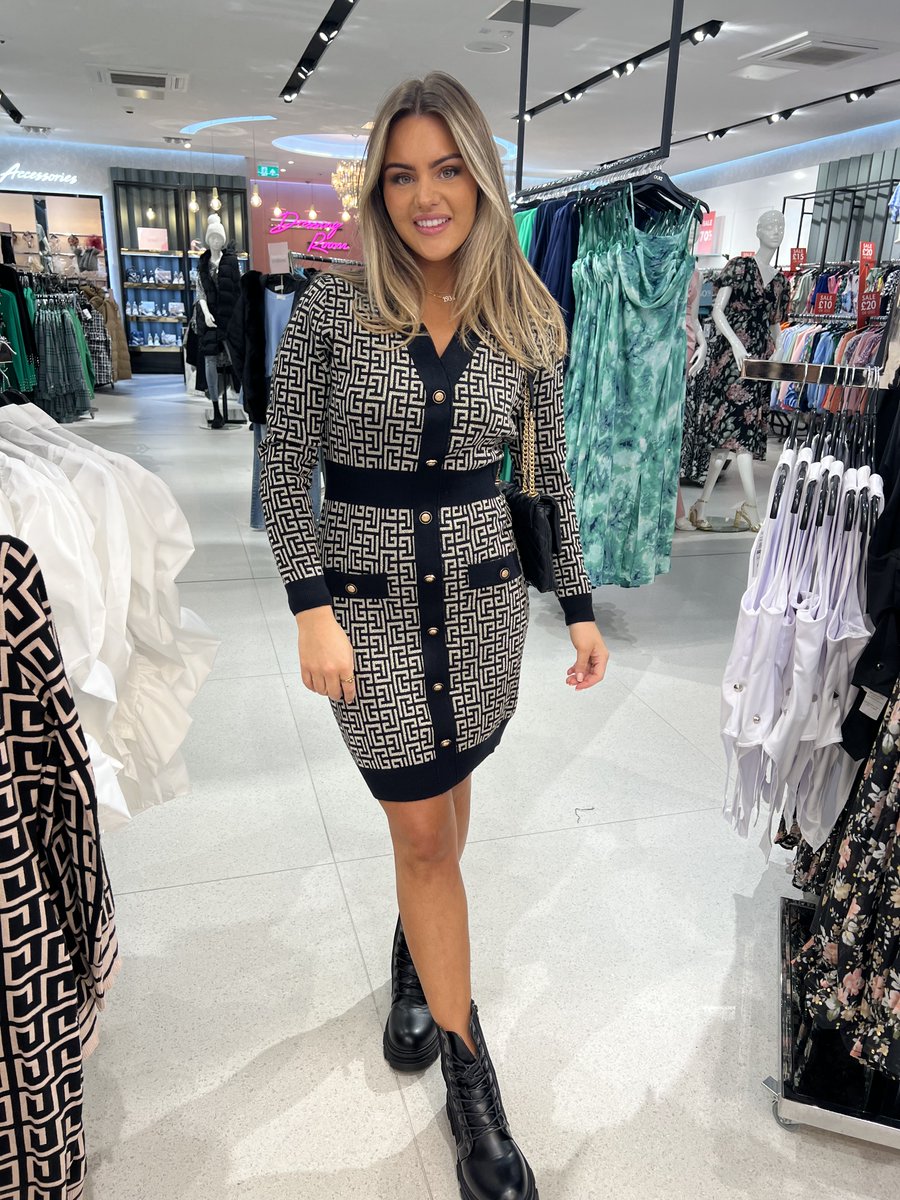 You can use the online store finder to find your nearest Quiz store. There are stores all around the UK. Stores are located as standalone stores in the likes of Chester, Grimsby, Peterborough, Swansea, Falkirk and Stirling. There are also Quiz clothing concessions in Debenhams, House of Fraser and M&Co. With 250 locations around the country, there is sure to be either a store or a concession near to you.
Quiz Clothing Sale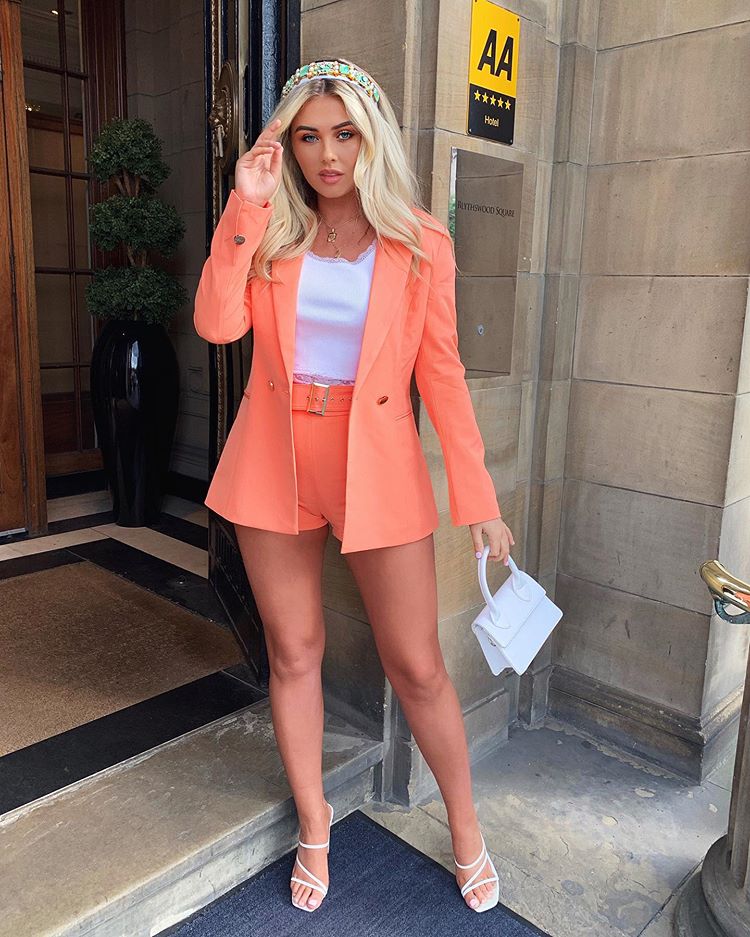 You can get great discounts on Quiz clothing using the online sale and in-store sales. Sales run seasonally, usually during the summer and at Christmas time. You may be able to get a great dress for the party season or some cosy knitwear to see you into the winter months, or perhaps a new coat to put away ready for the next set of cold weather.
Quiz Clothing Returns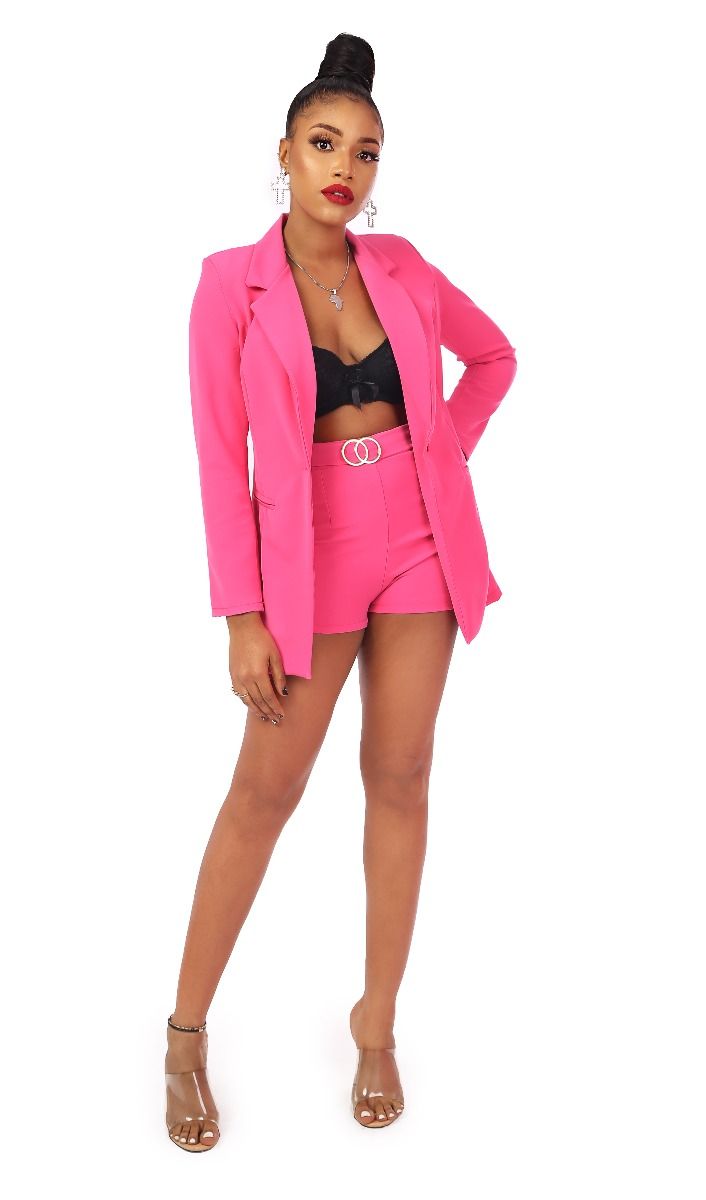 You can return a product to your nearest Quiz store if you have the receipt/web receipt, but only if the product is faulty. For standard returns, this must be processed via post. Log into your account on the Quiz website to generate a returns number, print the slip you are given and pop it in with the items to be sent to the free post address. Take the items to your nearest Post Office and remember to get a proof of postage. You can also return parcels conveniently by using Collect+, with over 5000 corner shops to choose from, which keep late hours. Your refund will be processed as soon as possible but you should aim to allow 7-10 working days for the refund to arrive back in your account.
Quiz Clothing Jobs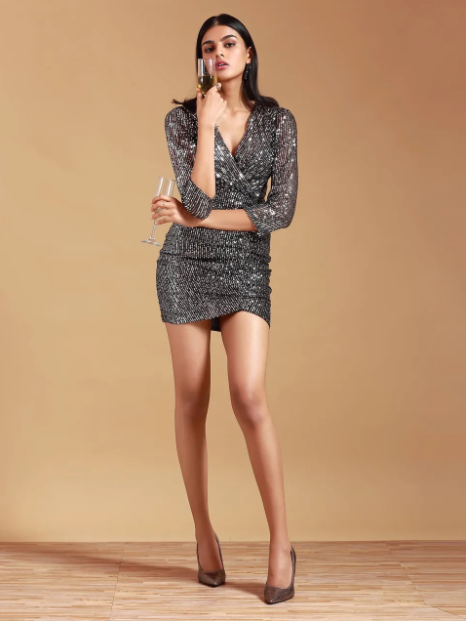 Thanks to a team of committed employees, Quiz has gone from strength to strength since its inception. The company seeks only the most dedicated and passionate employees to work in the fast fashion industry which is constantly changing. In return for enthusiasm and commitment, employees are offered the chance to enjoy a rewarding career with progression opportunities.
Vacancies available include management, assistant management, supervisors and sales assistants. Benefits include industry competitive rates of pay, staff discount scheme with up to 50% off items, bonuses and incentives, structured induction and training, stakeholder pension scheme and childcare vouchers. There are lots of opportunities for progression if you work hard.
Popular Questions About Quiz Clothing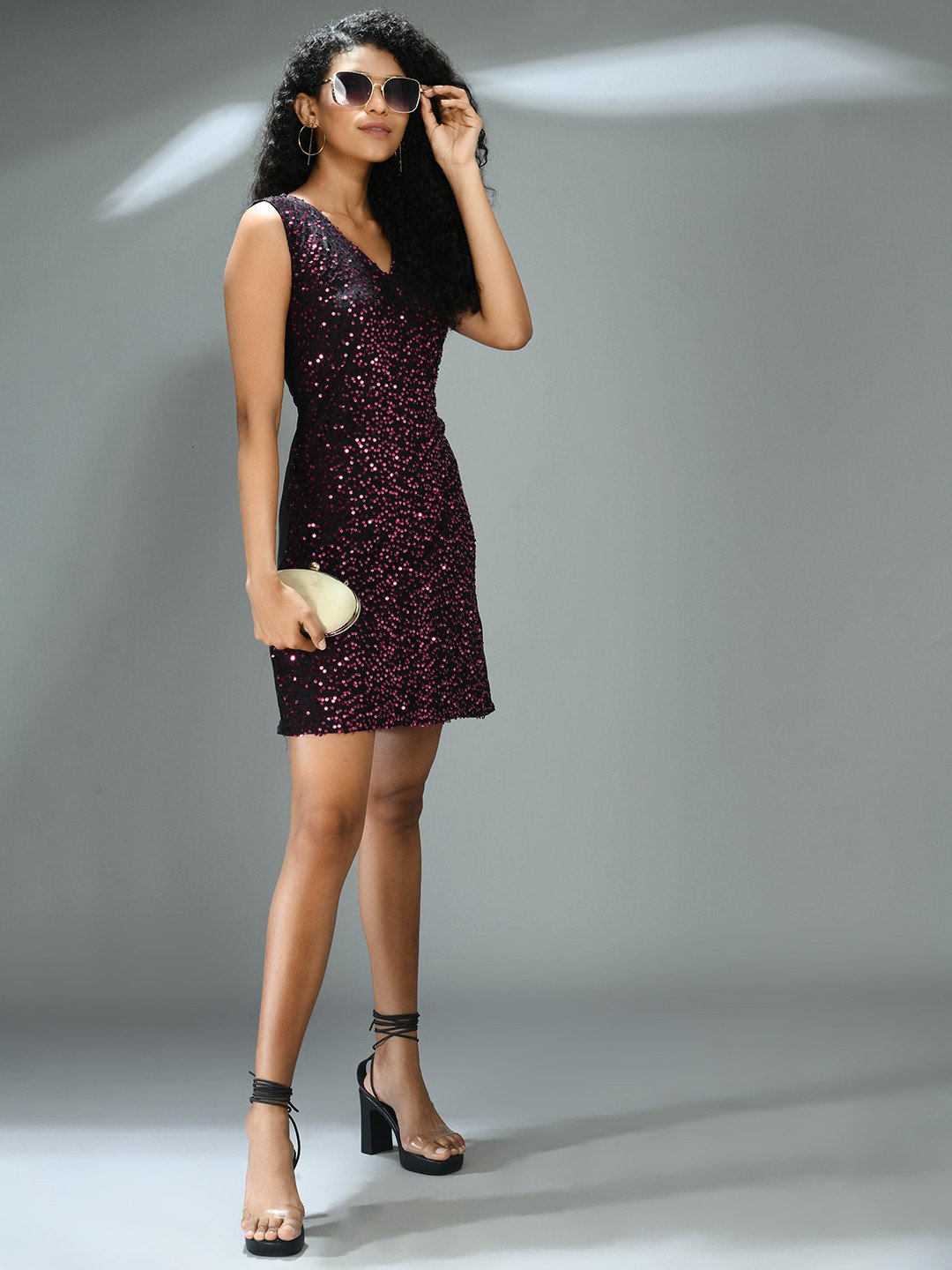 Where is Quiz Clothing in Liverpool?
There is a Quiz concession in the Outfit store on Speke Retail Park, Liverpool. There is also a concession in the Debenhams store in the city centre. For full store addresses, see the Quiz website.
How much do Quiz clothing pay?
The rate of pay for a sales assistant working in a Quiz clothing store is £6.25 an hour according to online sources.
Are Quiz clothing sizes small?
According to online forums, items from Quiz clothing can come up small, so it is always advised to try before you buy or take advantage of the free returns policy.
Who delivers Quiz clothing?
Quiz uses a range of couriers to deliver their clothing, depending on which method of delivery you choose you may have a different courier.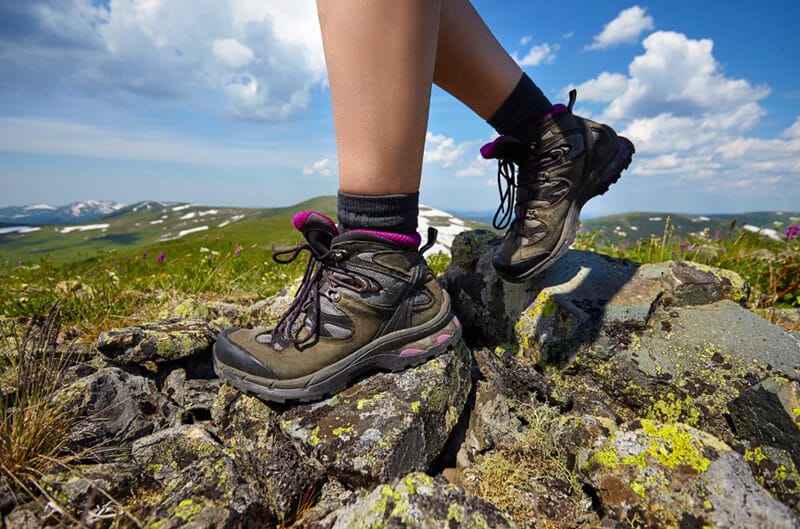 I am so happy to say that rei co-op has come up with a new line of hiking boots! The reason why this makes me so excited is that i love rei co-op products. One of my first hiking backpacks was the rei co-op flash. I still have it to this day because it is of excellent quality and it is pretty durable. Most of rei's products are pretty affordable, and that includes the rei co-op flash hiking boots. The hiking boots are great for beginner hikers or for people that would love some lightweight hiking boots. Another plus is that they are made from recycled material! I am all about companies that strive to make the planet a better place so check out below to get my full rei co-op flash hiking boots review. I talk about comfort, traction, water resistance, weight, support, value, and much more.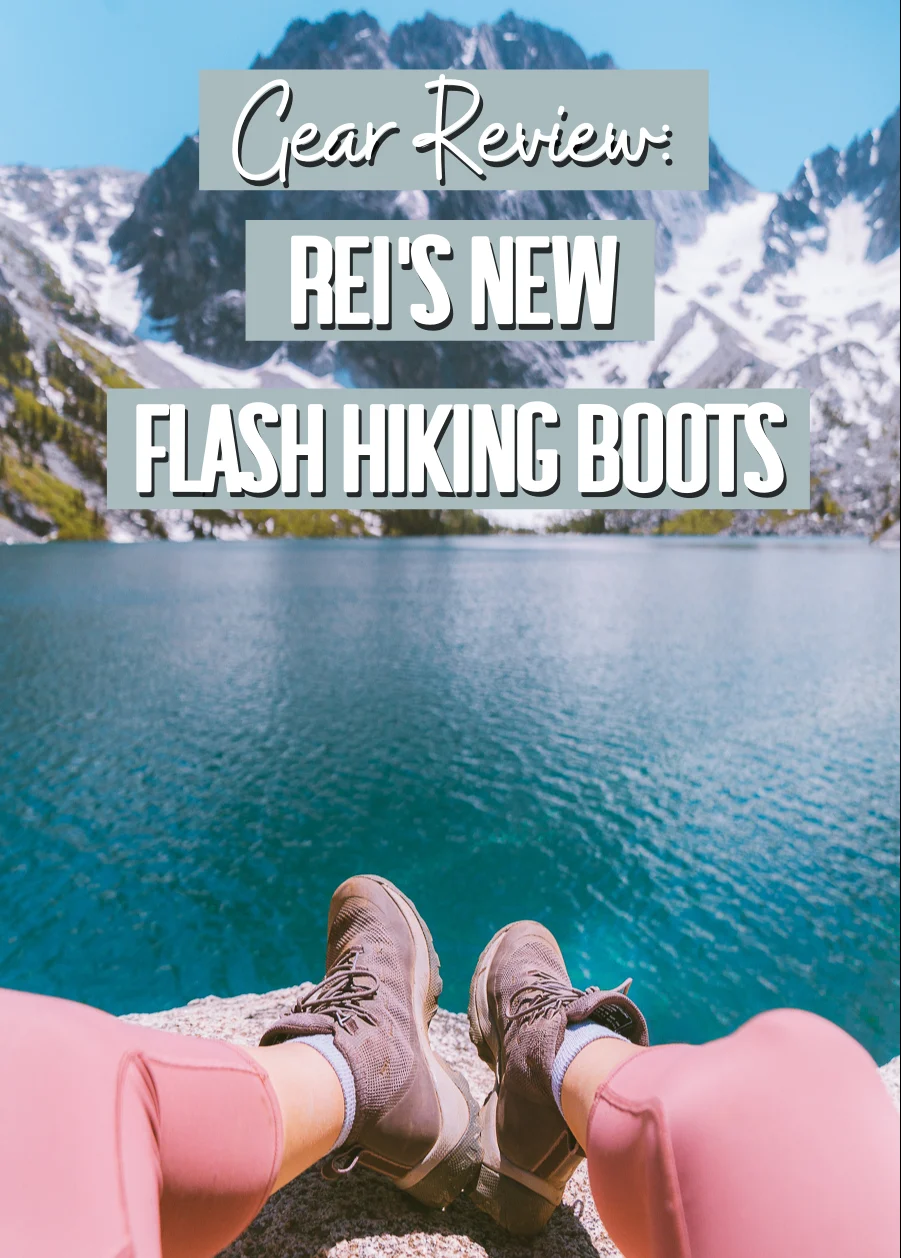 REI Co-op Flash Hiking Boots Review
How I Used The REI Co-Op Flash Hiking Boots
I hiked with the rei co-op flash hiking boots on 4 different trails around washington state. I experienced these shoes on different terrains like crossing streams, steep rocky areas, and muddy trails. Overall my experience was pretty great with the rei flash hiking boots, and i loved how lightweight they felt! Here are the trails i hiked to test them out:
Lake stuart: 9 miles round trip, 1665 ft. Elevation gain
Emmons moraine: 3 miles round trip, 900 ft. Elevation gain
Suntop lookout: 2.1 miles round trip,1100 ft. Elevation gain
Colchuck lake: 8 miles round trip,2280 ft. Elevation gain
Weight
The one thing that stops me from using hiking boots all the time is weight. Most hiking boots can be a little heavy or bulky when compared to hiking shoes. Luckily, the rei co-op flash hiking boots is on the lighter side compared to many other hiking boots in the market. Many hiking boots are usually over 2 lbs, while the rei co-op flash hiking boots is around 1 lb 13 ounces.
Usually, when hiking long trails, the boot's weight can start to weigh you down, but luckily, while hiking colchuck lake (9 miles round trip), the weight of the rei co-op flash hiking boots didn't bother me.
Traction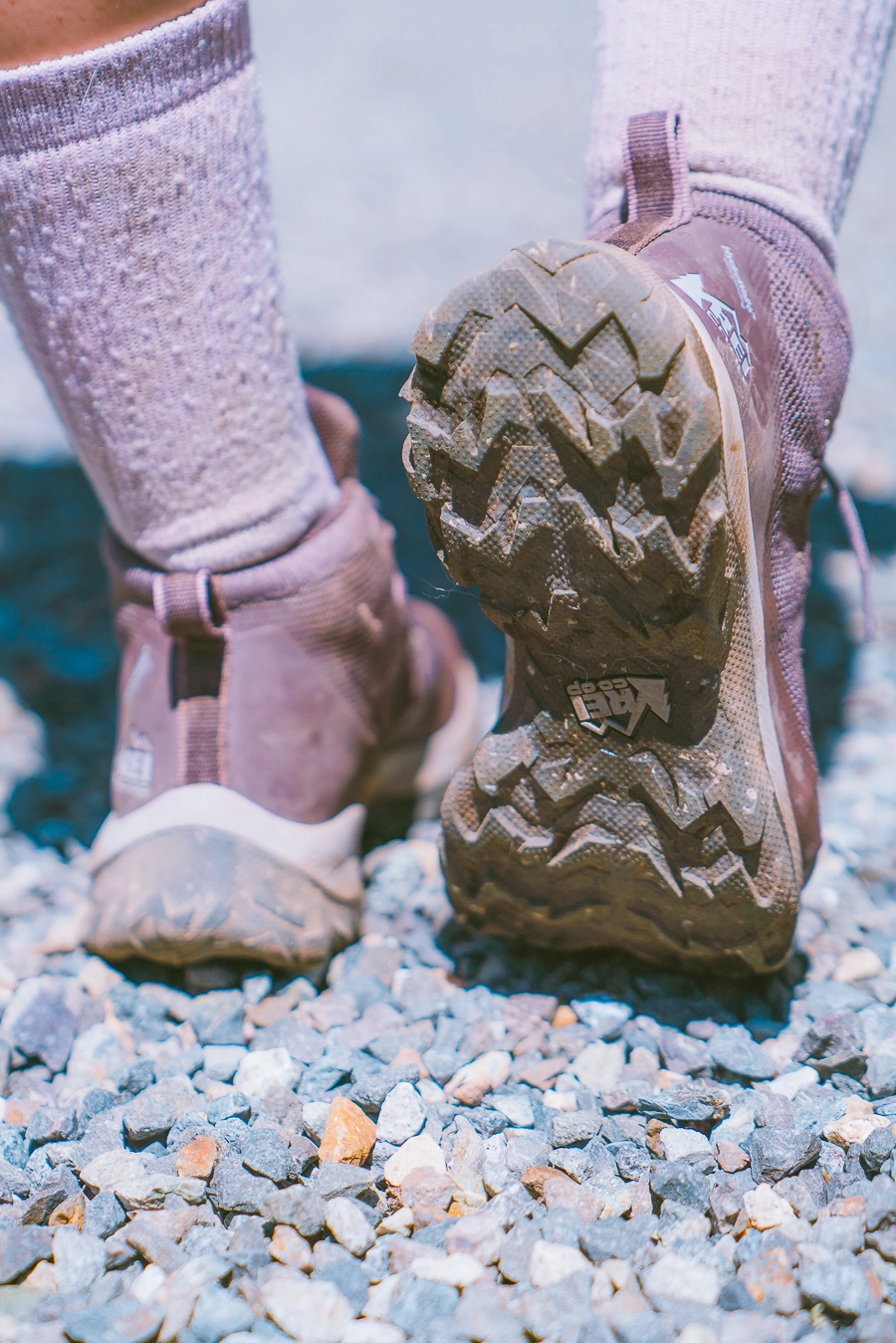 Colchuck Lake trail is known to be one of the rockiest trails in Washington. I was thankful that the REI Co-op Flash Hiking Boots worked well with the nonstop rocks and high elevation gain. This was especially true when going downhill, which is usually my least favorite part of the hike. Most of the time, I have trouble, and I slip or fall on trails, but the REI Co-op Flash Hiking Boots prevented this while hiking Colchuck Lake.
Water Resistance
There are streams and rivers all over Washington, and I was able to test out how waterproof the shoes were. Even though I walked through countless streams, my socks stayed nice and dry. So I submerged them in a shallow river to test them out, and yup, my socks were still dry!
When hiking shoes are waterproof, there can be some problems with breathability. This usually leads to blisters because your feet start to sweat when hiking. I luckily didn't get any blisters on my feet the whole time I was testing out the shoes, which means that the shoes are waterproof yet breathable. This is a huge plus!
Durability
After putting the boots through hell on those 4 hikes (I am not the most graceful hiker), the shoes still looked in pretty good condition. There were no major scratches, no major peeling, and the fabric looks fine.
Comfort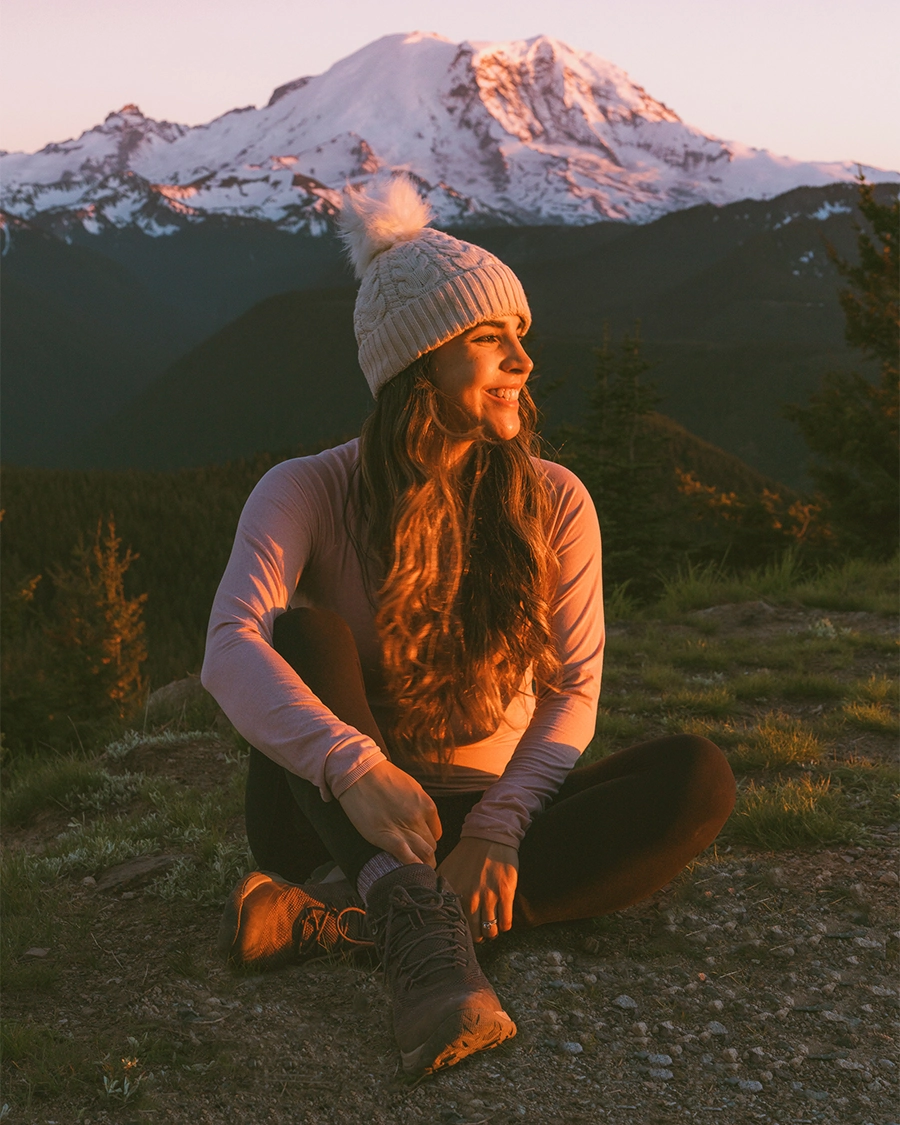 The rei co-op flash hiking boots will need to be broken into. Like most hiking boots, it is recommended to use them around town, at home, or on leisure walks before going on a difficult hike.
They are stiff at first, but they eventually mold to your feet. I do like that there is room in the toe box. I ordered half a size over my regular shoe size (i am usually a size 7 and got a size 7.5), and it fit just fine. I had no problems with my feet swelling or my toenails feeling uncomfortable.
Support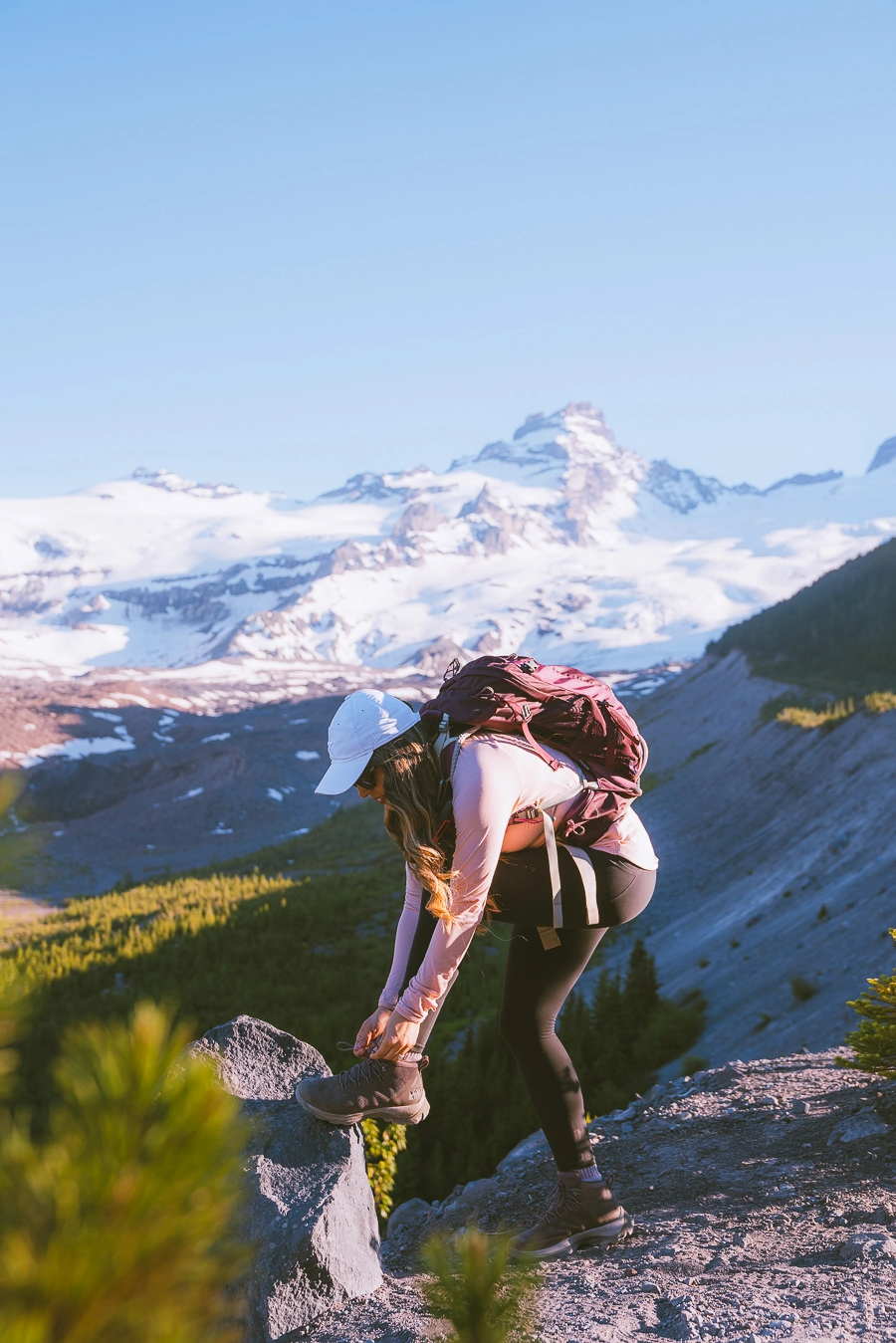 My ankles usually bend like crazy after hiking many miles, and it definitely happened to me while hiking Colchuck Lake. Luckily, the REI Co-op Flash Hiking Boots was able to help prevent any major damage to my ankle when it bent(I have injured my ankle this past year while hiking while wearing other boots). I was pretty happy with the ankle support the REI Co-op Flash Hiking Boots gave me.
The boots' insoles felt pretty supportive, but I know that this could be different for others. I have high arch feet, and the insoles felt perfect for me.
Value
I have reviewed and bought many hiking boots throughout the years, and the REI Co-op Flash Hiking Boots is the most inexpensive boots I have had on hand. I always love that REI Co-op makes its products available to everyone while still maintaining good quality. The cost for the boots ($130) is a great price, especially for budget buyers and new hikers.
REI Co-op Flash Hiking Boots Appearance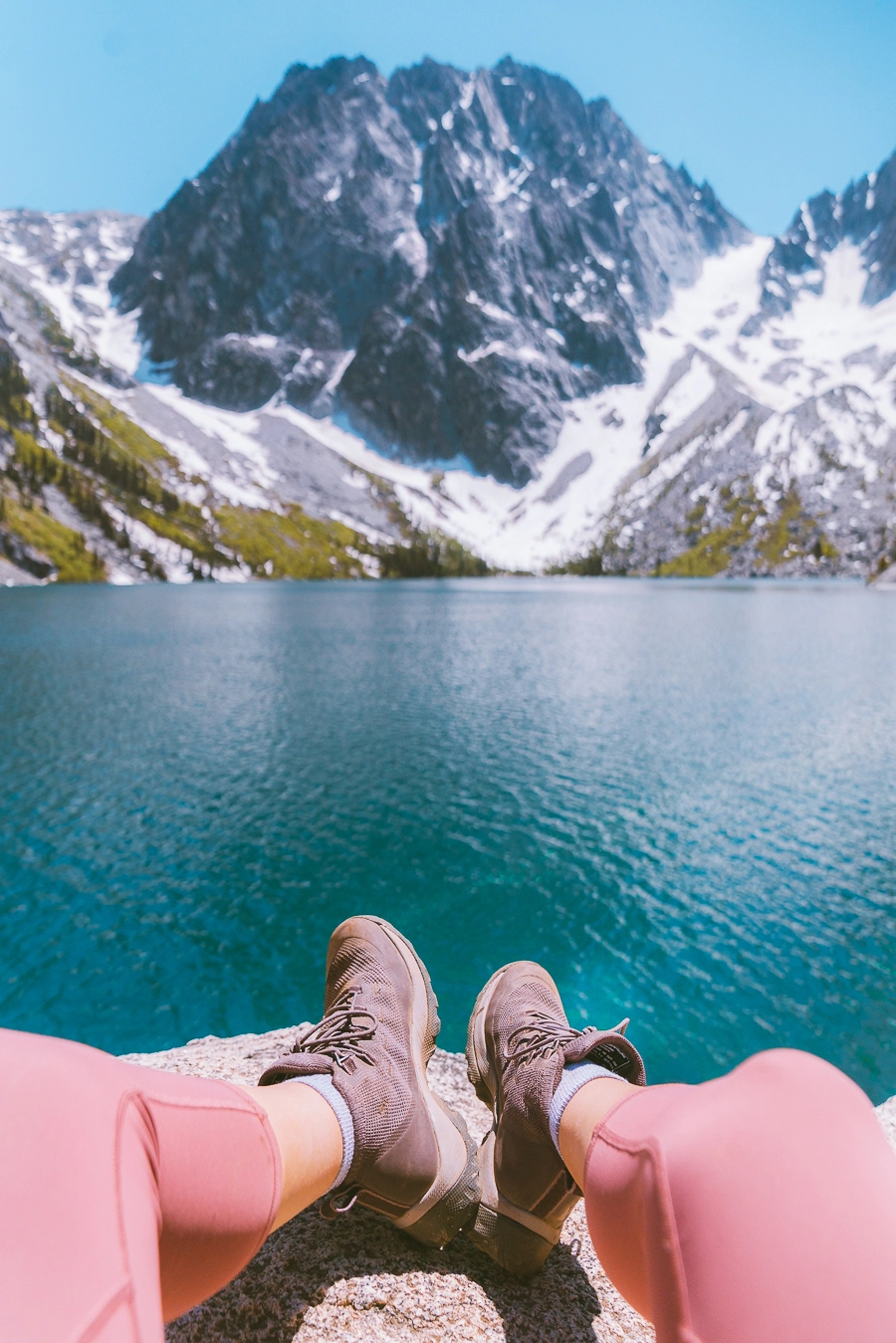 The REI Co-op Flash Hiking Boots comes in three colors;  Bark/Moss, Granite Black, and Smoke/Lilac. I picked the Smoke Lilac because I usually wear more pink colors on my hikes. I really loved the Lilac color and even got compliments of the color on the trails. I love when outdoor brands make hiking apparel more attractive and fun for women! I hope REI Co-op adds even more fun colors in the future!
Style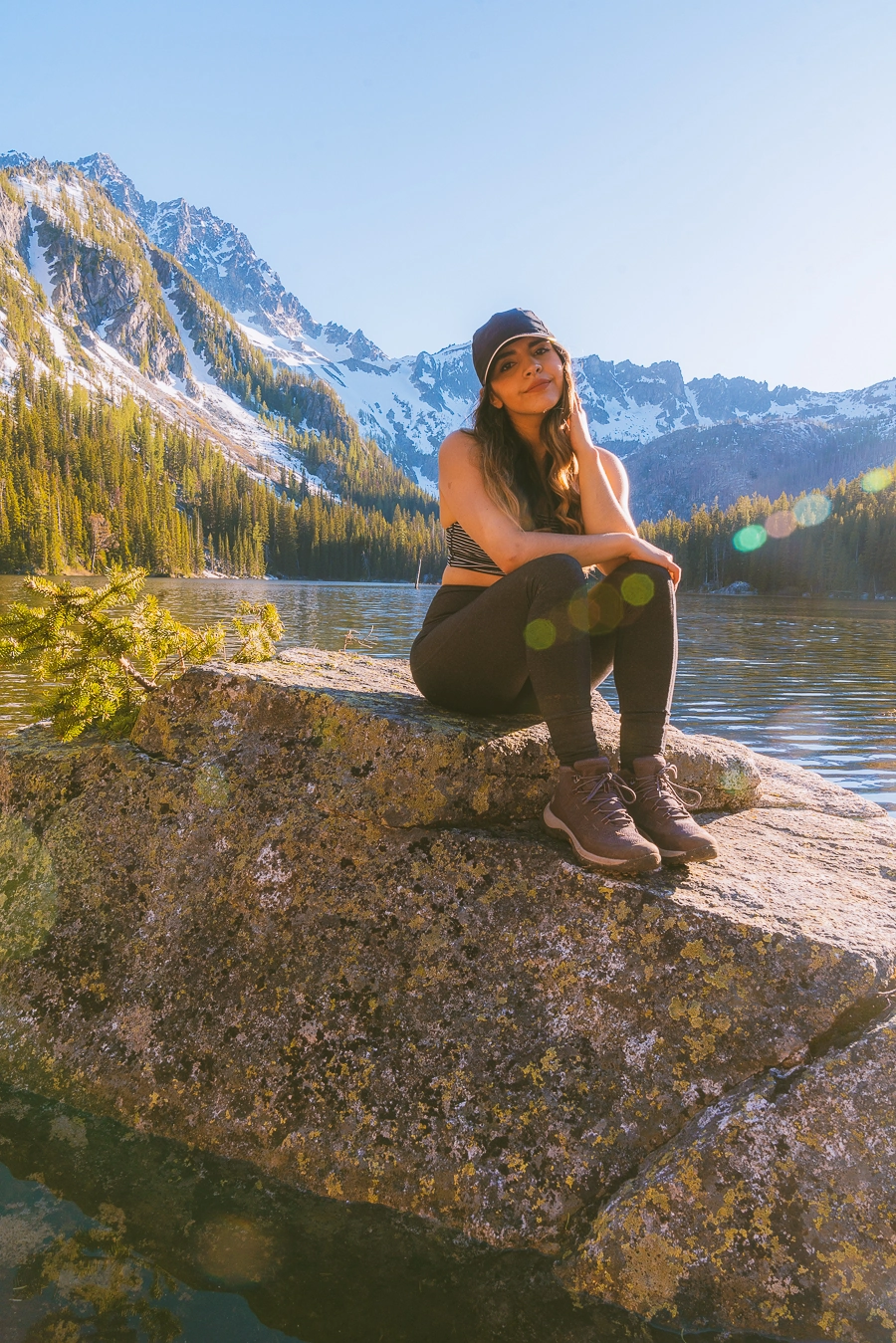 What I loved about the REI Co-op Flash Hiking Boots is how little they resemble hiking boots. Some hiking boots can look pretty manly, rugged, and bulky. Luckily, I can pretty much wear the boots in many places, not just the trails. Hey, I am all about versatility!
The style of the shoes and the weight makes it pretty easy for me to head to the grocery store or to the mall. When it comes to hiking, looks are probably one of the least important factors (which is why I put it at the bottom), but it is nice if your shoes are versatile. Plus, I like looking cute on the trails because that is my jam and my brand!
Eco-Friendly Materials
Usually, when you think about hiking boots, you do not think about Eco Friendly. Well, my friend, the new REI Flash hiking boots are made with recycled materials. Here are some of the specs:
Membrane uses 75% recycled polyester
Upper sole is 99% recycled PET
Upper sole is also 30% recycled TPU
TerraGrip rubber is 20% recycled
As someone who loves the outdoors, I am always so excited to hear when outdoor brands use eco-friendly materials, which is a huge plus. Read more on the recycled materials they use here
Conclusion
Thanks for reading all about the new REI Co-op Flash Hiking Boots! Let me know if you have any questions and make sure you check out some of my other hiking posts:
.