Freshly Picked Moccasins Review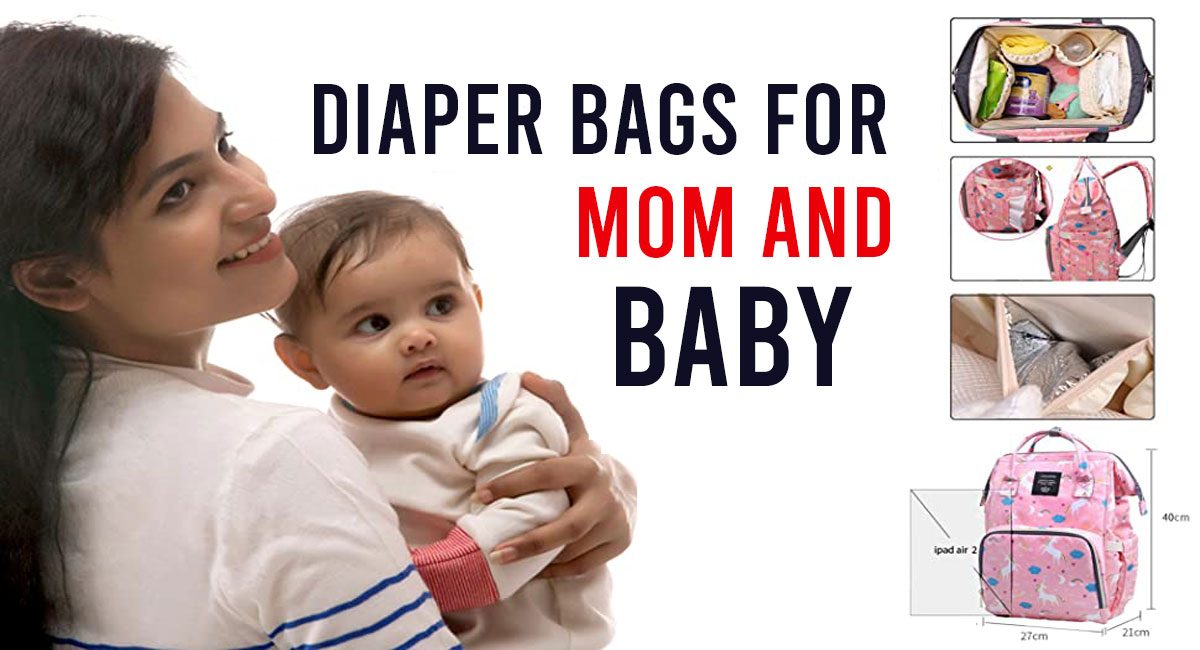 This post contains affiliate links. When you purchase through links on this post, we may earn an affiliate commission. Thanks.
About Freshly Picked
Freshly Picked is a high-quality brand specializing in handmade leather moccasins for newborns and young children. Although Freshly Picked focuses on the steps of boys and girls with their moccasins, they also offer products for mothers, including stylish diaper bags and sneakers.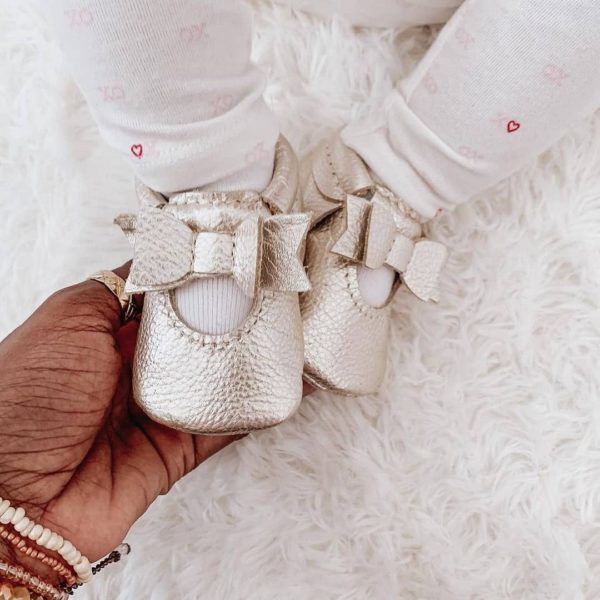 The following Freshly Picked moccasins review includes key factors about the brand and its products to help you make the appropriate purchase decision.
Overview of Freshly Picked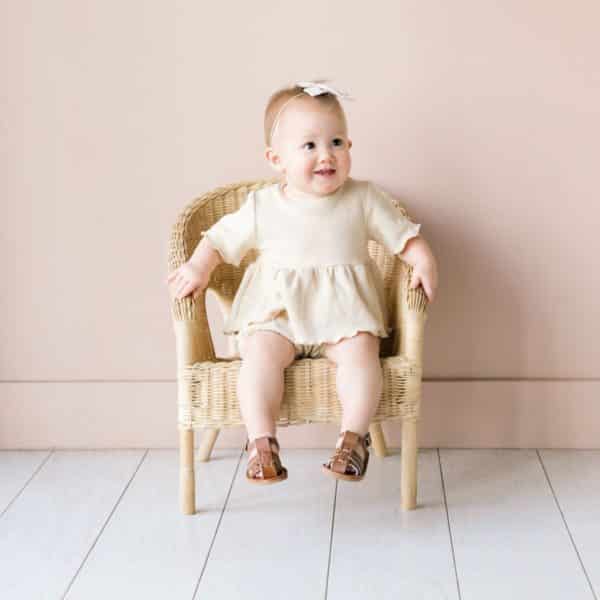 CEO, Susan Peterson, founded Freshly Picked in 2009, motivated by her inability to find baby shoes that fit her son. Susan had little money at her disposal, so she purchased pieces of leather at a yard sale and created a perfect fit for her son. In 2014, Peterson appeared on "Shark Tank" with a determination to succeed. She received a deal with Daymond John and got the exposure she needed for her business to take off.
Freshly Picked has a clear mission: to create cute and fashionable baby shoes that will fit every foot, and get them through every step. Whether it's a child's first step and they're trying to balance, or their millionth step and you can't keep up with them, Freshly Picked ensures comfort throughout their journey.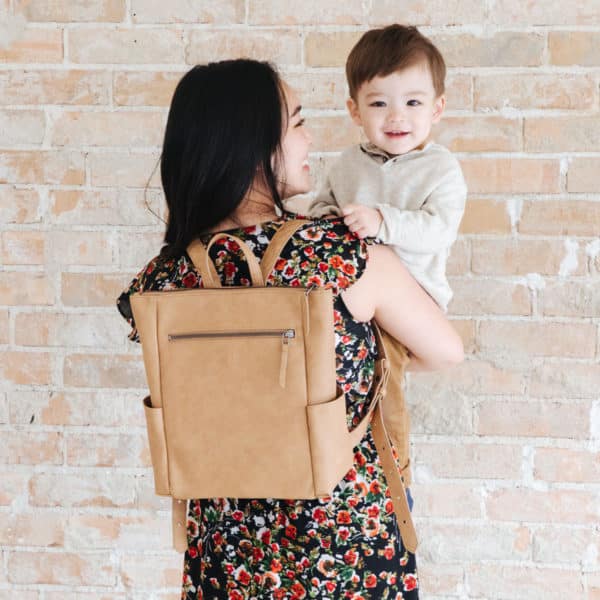 Freshly Picked is a Utah-based company with products made from high-quality leather. Freshly Picked moccasins are made in California and Mexico. One element that sets Freshly Picked apart from other brands in the fashion industry is their focus on worry-free comfort while creating memories as a family.
Freshly Picked started from personal experience, and they understand the stress and obstacles that come with starting a family. They know that it's not only about the product that goes on their child. It's about the moments that are created with their children.
This Freshly Picked moccasins review examines the benefits and downsides associated with the brand:
Pros
High-quality, unique, handmade moccasins to match any personality and outfit for girls, boys, and neutral
They keep their website updated, along with their Instagram to ensure that their customers are always in the loop with any news – they also have a "coming soon" section on their website to let customers know what they can look forward to
Collaborated with Disney to design their moccasin collection
They currently have a variety of sales that are ongoing and seasonal. If you join The Fringe subscription, you can save up to 20% on all products
Cons
Products are slightly expensive, especially with the added expenses for new moms
They ship all over the US and Canada, but all orders are processed in USD; the price you see in your cart is in Canadian dollars, though this is not what you're paying
They have a wide variety of shoes for children and mothers, which is where they specialize, but they don't have an extensive clothing collection
An additional restocking fee is required for returns outside of the US
Freshly Picked Baby Moccasins Review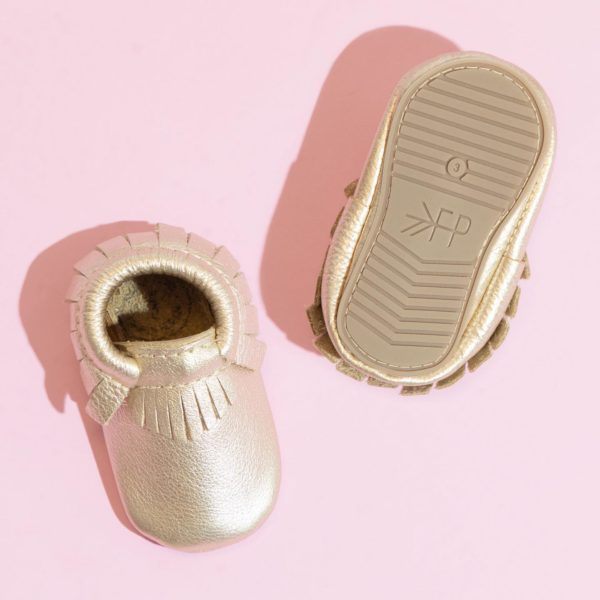 Newborns are precious and always need to feel comforted. If you're looking for an adorable, stylish, and comfortable first shoe, then you've come to the right place in this Freshly Picked moccasins review. Freshly Picked baby moccasins come in a variety of colours and styles to choose from to fit any occasion. Although some of the moccasins are currently sold out, they provide plenty of other colour options to explore, such as blush, platinum, midnight blue, rose pink, and pumpkin.
These moccasins have a starting price of $39 (or a discounted rate of 20% off if you join The Fringe). These easy to slip on and off leather moccasins are perfect if you're on the go, or practicing steps with your child around the house. You will never have to worry about these shoes slipping off as your child wears them. They're specifically designed for infants and toddlers at one size and will support them through all of their trials and errors.
We were pleasantly surprised to learn from a Freshly Picked moccasins review that the company also provides sets that include a diaper bag, a pair of baby shoes, and a baby bodysuit at a starting price of $199. You'll definitely save money with this three-piece starter pack of essentials for your newborn.
Freshly Picked Baby Moccasins Soft Soles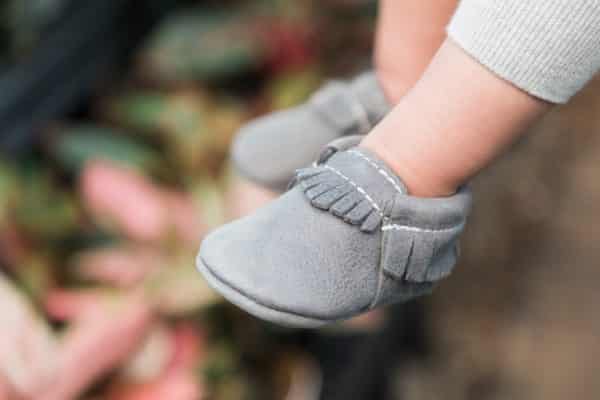 This Freshly Picked moccasins review takes a look at the Soft Soles collection, which includes quite a few other styles for infants and toddlers. These moccasins are offered in similar styles and colours, so your child can grow with Freshly Picked.
These moccasins have a current starting price of $47 and are made from the same quality leather as the shoes shown above. Some of the colours include black, navy, blush, grey, and platinum. All of the moccasins have a refreshing gender designs.
Freshly Picked Baby Moccasins Mini Soles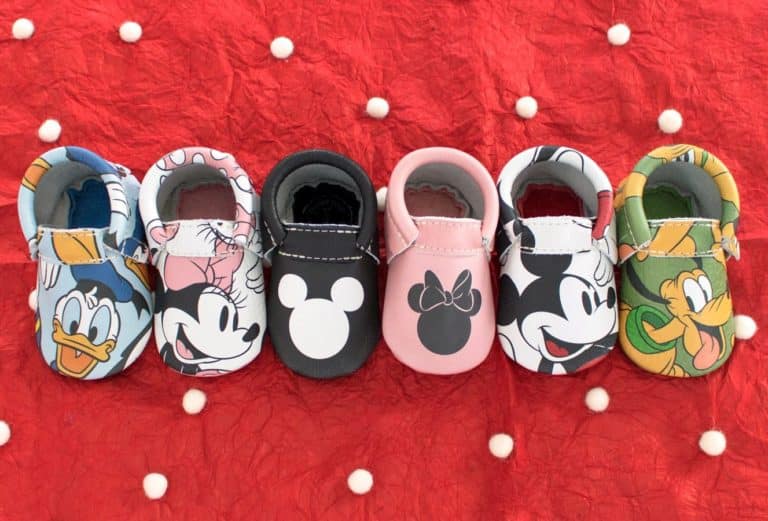 The brand also offers Mini Soles, a line that is ideal for the active side of your child. These moccasins have rubber soles to prevent slipping on outdoor runs, climbs, or walks. These moccasins have a starting price of $52 and come in a variety of bright colours.
A Freshly Picked moccasins review revealed that the brand has collaborated with Disney to create imaginative moccasins for infants and toddlers. With over six pages of products to choose from, your child will be wanting more of their favourite Disney characters featured on their feet. These moccasins have a starting price of $59.
Freshly Picked Baby Shoes Review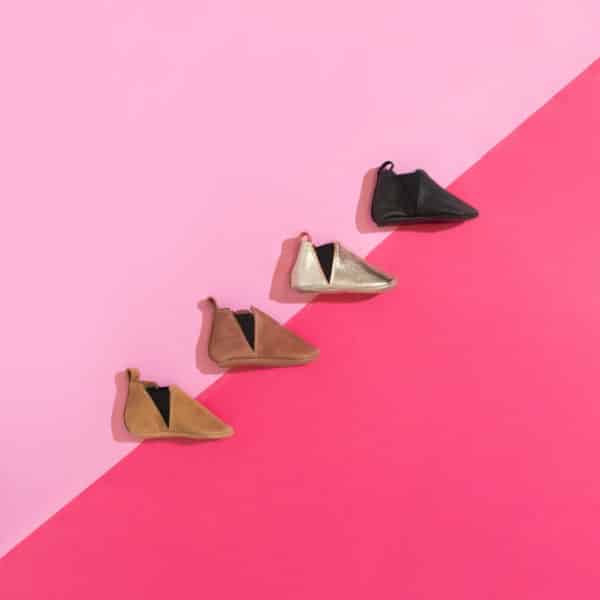 A Freshly Picked moccasins review found that the brand has so much more to offer besides baby moccasins. Freshly Picked has designed a variety of baby shoes, which will bring out your child's fun personality. They'll look like the cutest mini adults in these shoes. Some special designs and colours include the following:
Chrome Chelsea Boot Mini Sole ($52)
Copper Oxford Mini Sole ($65)
Cedar Chelsea Boot Mini Sole ($65)
Metallic Leopard Chelsea Boot ($59)
Zebra Print Chelsea Boot ($59)
Leopard Hearts Chelsea Boot ($59)
Onyx Chelsea Boot – Black ($59)
Freshly Picked has boots to march in and sneakers to impress their friends with as they play. Shoes don't always grow with your child, but this brand has managed to ensure they keep up with children's growth while watching trends, so your child is always in style.
Sometimes it can be challenging to get your child to wear anything you want, especially as they start to grow and develop their own taste. These sneakers start at $37 and are covered in natural leather, with so many colours and designs to choose from.
Freshly Picked sandals are available for the summer months. Don't worry too much about getting these sandals wet at the beach, as they are water-resistant, made with quality leather, and cushioned to ensure comfort and support for your child.
These sandals are mostly marketed towards young girls, though something like the classic Maritime Bixby Sandal may be a style that your son can enjoy. With a starting price of $39 and a variety of bright summer colours for any outfit or occasion, these sandals will not disappoint.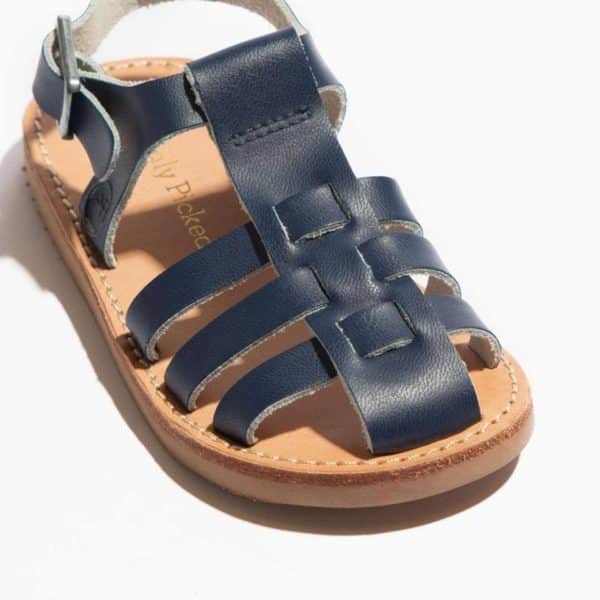 Freshly Picked Diaper Bag Review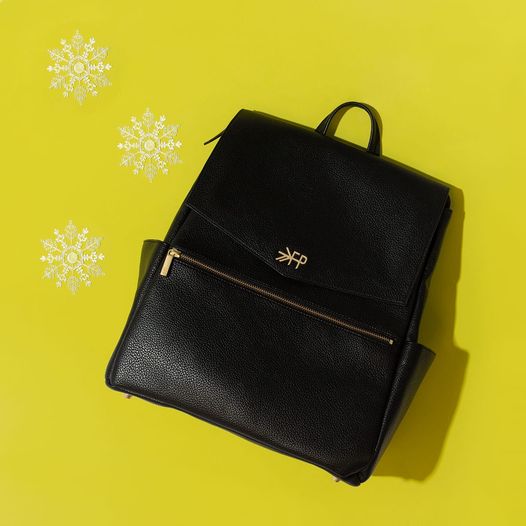 Who said moms can't stay hip while carrying baby products? Babies go through a lot of diapers. Freshly Picked has diaper bags that will store everything you need for not just your baby, but you as well. These chic bags have ten pockets with a spacious inside. You can also wear these bags over the shoulder, as a backpack so you can have maximum use of your hands, or across the body.
These diaper bags are easy to clean and come in 14 different colours and designs to suit anyone's preference. The diaper bags are made of quality materials, such as vegan leather, nylon, and gold hardware, with a magnetic flap to ensure a quick close. This Classic Diaper Bag weighs 2.3 lbs and has a starting price of $140.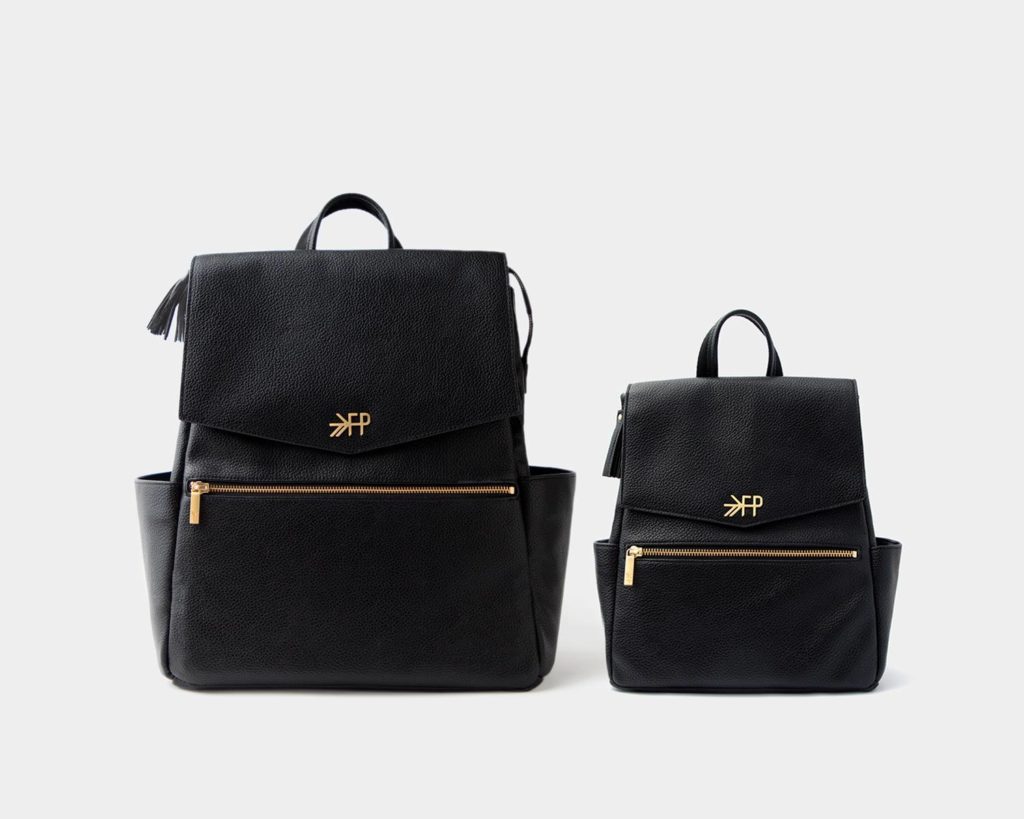 Freshly Picked also provides Mini Classic Diaper Bags that are perfect for those moms who have children that want to help out. These smaller bags have eight pockets and plenty of storage for the extra things you may need. They come in nine different colours and patterns with a starting price of $79.
Did you think that was it in this Freshly Picked moccasins review? They also sell a Classic City Pack for those moms that are living the city lifestyle. These bags are made of high-quality vegan leather. It includes an insulated pocket for food, a sleeve that is large enough to fit a 15 " laptop, and is water-resistant. With padded shoulder straps to ensure premium comfort, this bag has seven different colours and patterns, with a starting price of $140.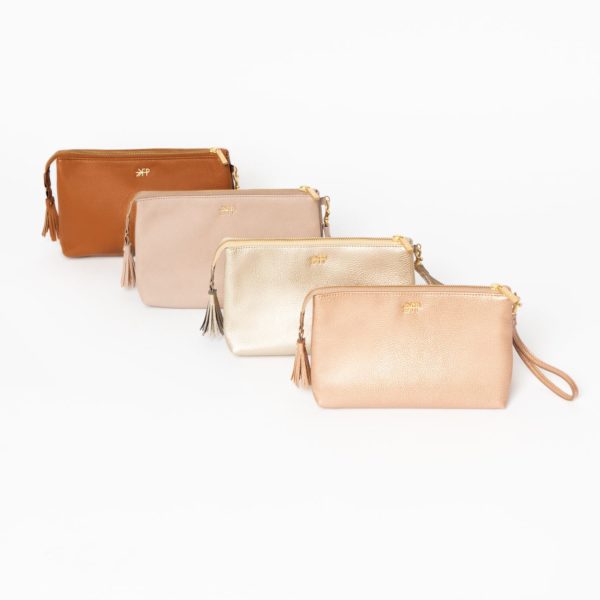 Freshly Picked has a Classic Zip Pouch to match your larger diaper bag. You can fill this with your most important materials for extra security within your bag. Most of these pouches are not officially out until February, but you can pre-order them with a starting price of $39-$49. Freshly Picked also has a Classic Park Pack option. This bag can go around your waist for a quick shop or a trip to the park. These bags come in four different colours, with a starting price of $59.
Freshly Picked Moccasins Review: What do Customers Think?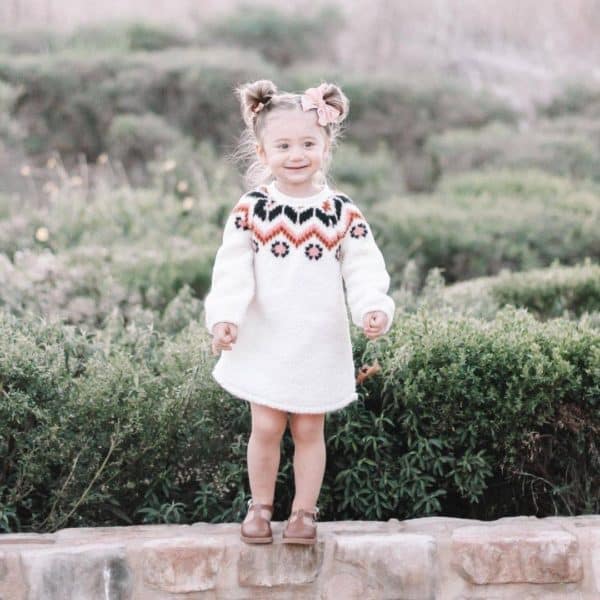 With over 900,000 Instagram followers, best sellers, and sold out items, in became clear in our Freshly Picked moccasins review that the brand has created memorable shoes loved by their customers. Parents from all over the US and Canada have given their positive feedback about Freshly Picked products.
Even dads who weren't sure what to buy for their newborn were shown to be comfortable purchasing shoes from Freshly Picked. In a Freshly Picked moccasins review, many customers expressed that the shoes are 100% worth the purchase for newborns and children. Some of the most popular elements that customers commented on were the following:
Quality of style
Stays true to its purpose and mission
Affordable, especially when joining The Fringe with a discounted rate
Comfortable – Moms and their children never want to take the shoes off
Completes their wardrobe with matching styles for every outfit
Frequent sales and deals that leave you wanting more
Freshly Picked Size Chart
Freshly Picked offers its customers a video tutorial on their main website of a simple way to measure your child's foot. They also provide sizing charts and how almost every style of shoe fits, sizing suggestions and tips for wearing specific shoes for all ages.
What size of Freshly Picked moccasins should you buy? The newborn moccasins are a neutral size 0. Once your newborn starts to grow, Freshly Picked has moccasins to fit every size. Freshly Picked recommends purchasing a half a size down. Freshly Picked moccasins are true to their size, unless your child has a crazy growth spurt, then it's time to make another purchase.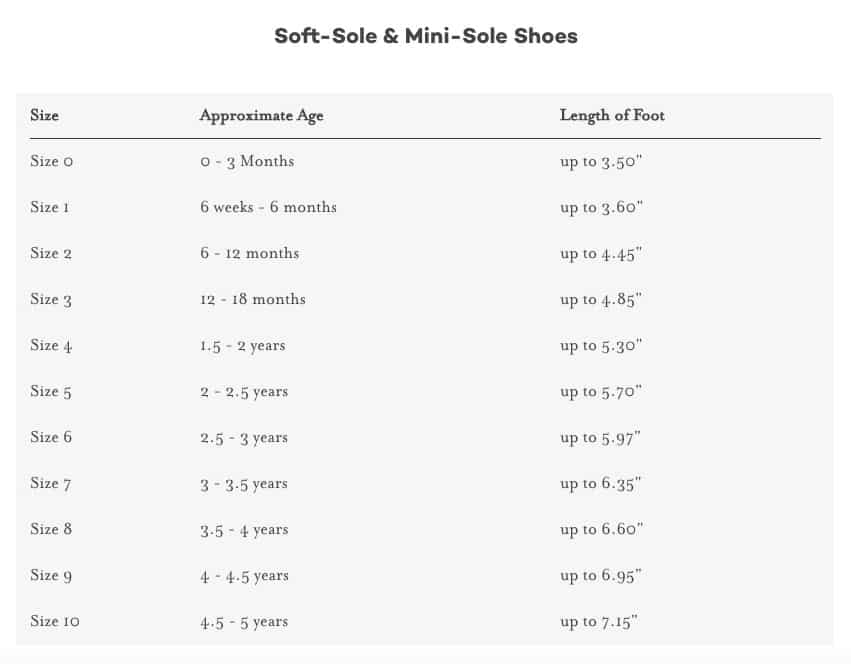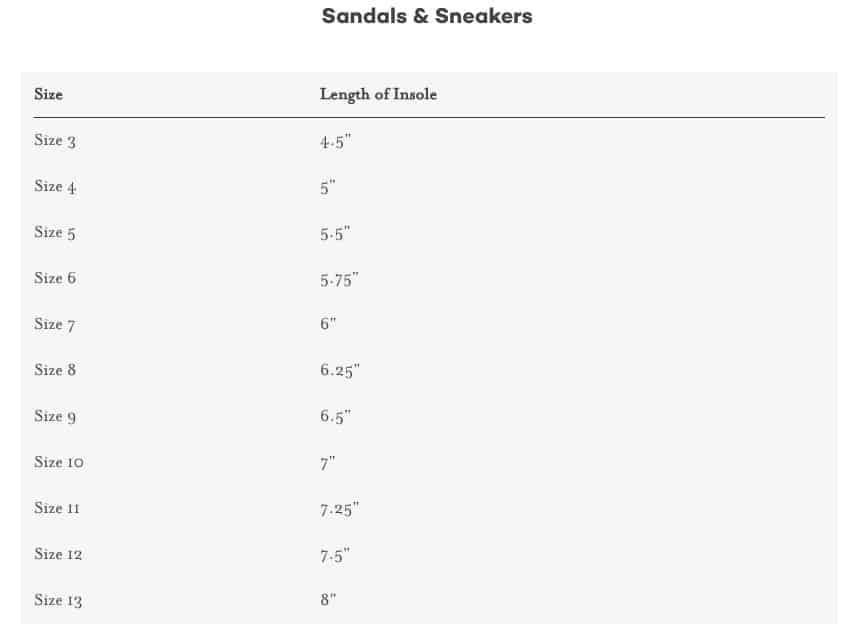 How to Clean Freshly Picked Moccasins
Freshly Picked has details on how to carefully clean your child's moccasins. They recommend using a small, damp cloth, with some detergent. Try to use baby detergent, as that will prevent any damage. Put something in the moccasins so that they get their full shape, and let them sit to dry. There is also a Freshly Picked Suede Cleaning Kit for suede moccasins.
Freshly Picked Promotions & Discounts
A Freshly Picked moccasins review found that the brand offers sales, discounts, and promotions throughout the year. They currently have a winter sale that just went live where a variety of Freshly Picked shoes, diaper bags, and other products are lower in price. There are so many deals to explore, so check the site regularly for a Freshly Picked promo code and Freshly Picked discount code.
The Fringe
Customers also have the option of joining The Fringe at the cost of $10/month. This will get you $10 a month store credit. Members save an additional 20% for every product on their website. Members receive early access to any new releases or deals and are given free shipping. Moms also get 15% off new Birch Bags.
Freshly Picked FAQ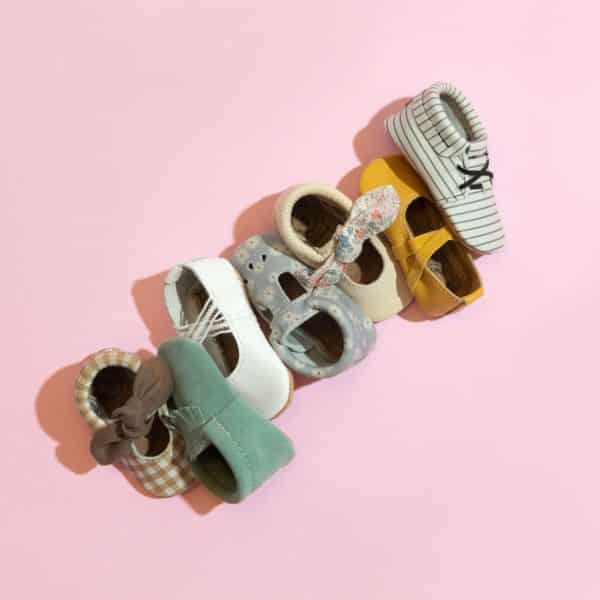 Where to Buy Freshly Picked
Freshly Picked products can be purchased online on their main website. If you live outside of the US or Canada, then your purchase is non-refundable. Amazon also sells Freshly Picked products, but it is not recommended, as some prices are significantly increased. Freshly Picked products are also available in quite a few retail stores, including Nordstrom, Bed Bath and Beyond, Indigo, New Balance, BB Buggy, Disney Store, buybuy BABY, and West Coast Kids.
Shipping Policy
Their products are shipped anywhere in the United States, Canada, and can be shipped internationally. Freshly Picked orders could take 3-5 business days to process before getting a shipping status update. Shipping is also free for customers who spend $100 or more before taxes. If you are a Fringe member, then you will always get free shipping.
Return Policy
If you want to return a product, you have 30 days from the date of your purchase for a full refund. You can also make an exchange for up to 120 days. All Freshly Picked products have to be unworn and be in original condition. If you live in Canada, then there is a $10 restocking fee for returning items. International returns are non-refundable.

Save Up to 50% Off on Allbirds' Black Friday and Cyber Weekend Sale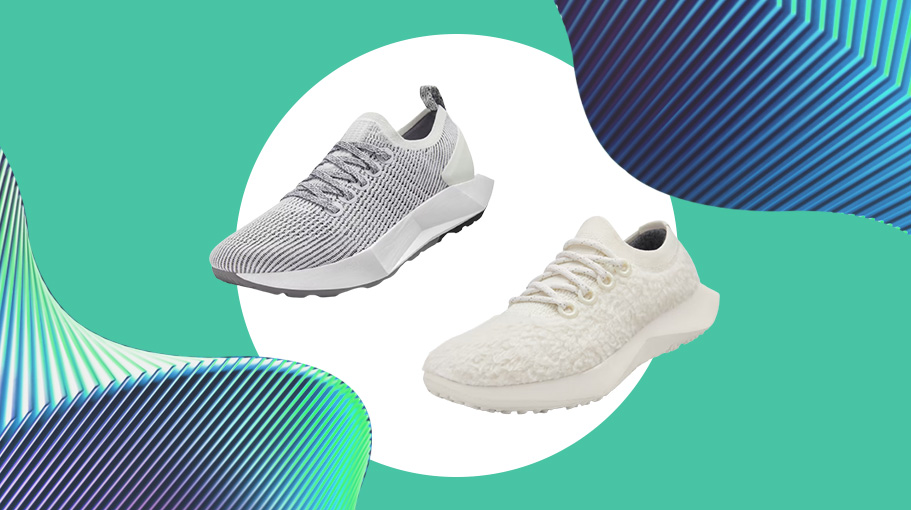 It's no secret that Allbirds is our favorite sneaker brand. Not only does the brand make stylish activewear shoes, but they're also eco-friendly and sustainable, which makes us feel even better about buying from the brand—especially when they're on sale. Right now, Allbirds' massive Black Friday sale is on, which means you can save up to 50% off sitewide.
This is Allbids' biggest sale of the entire year, so whether you're looking for the perfect gift for someone on your holiday shopping list or just need a new pair of sneakers or sweats, now's the time to treat yourself. Grab some of the brand's best-sellers like the Tree Dasher 1s, Wool Runners, and Natural Leggings. Allbirds' Black Friday sale runs through December 2, but we suggest shopping sooner than later—it's selling fast!
Allbirds' Black Friday Sale
Men's Wool Runners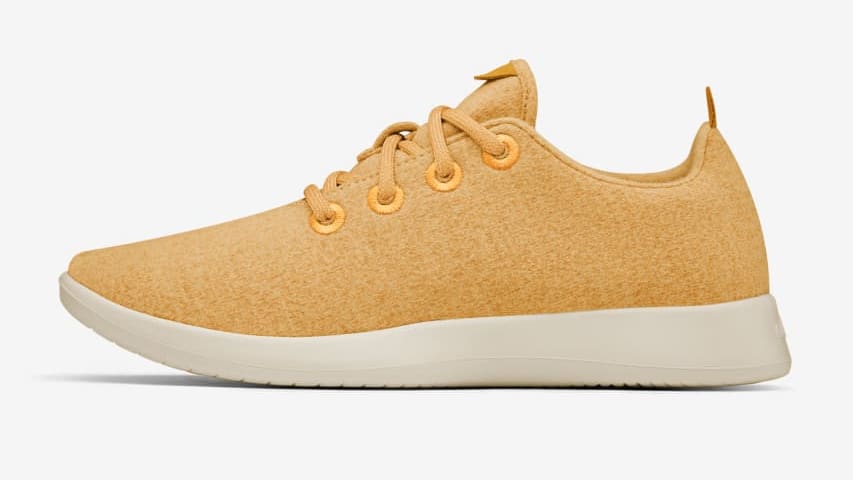 Women's Tree Dasher 1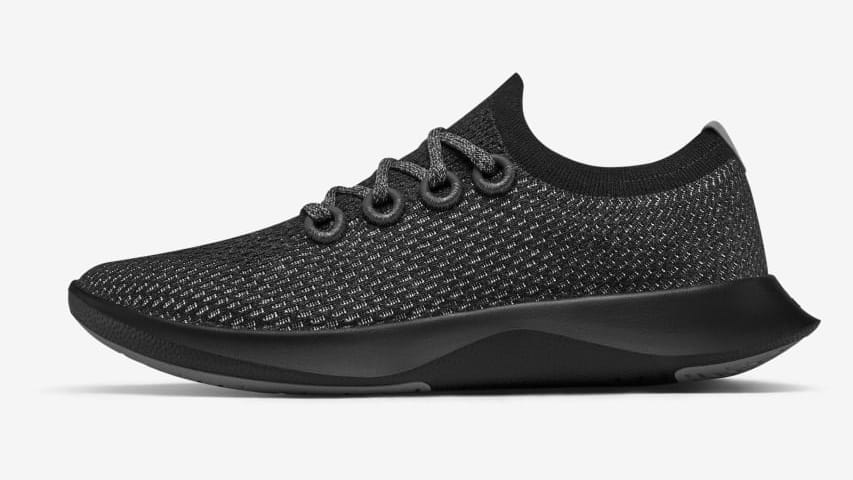 Men's Tree Toppers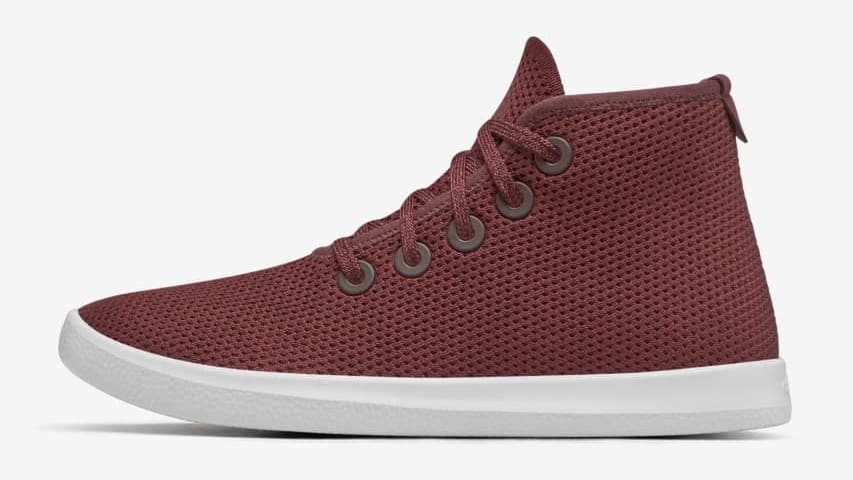 Women's Wool Runners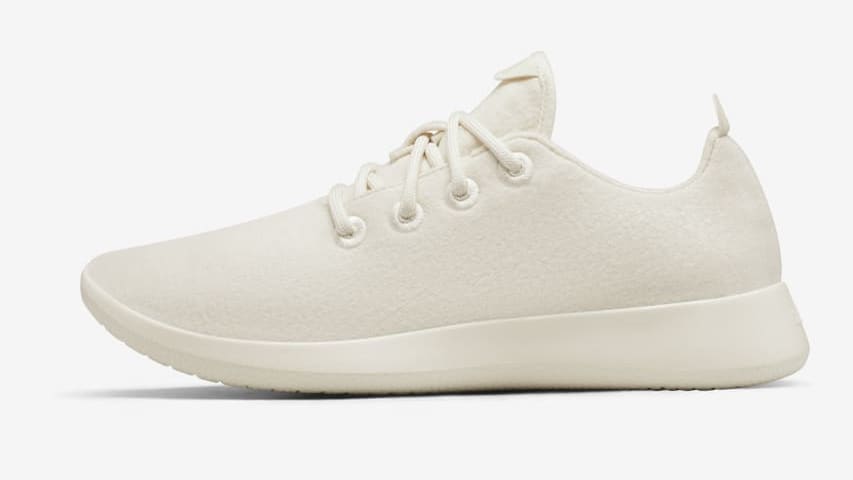 Women's Wool Runner Fluff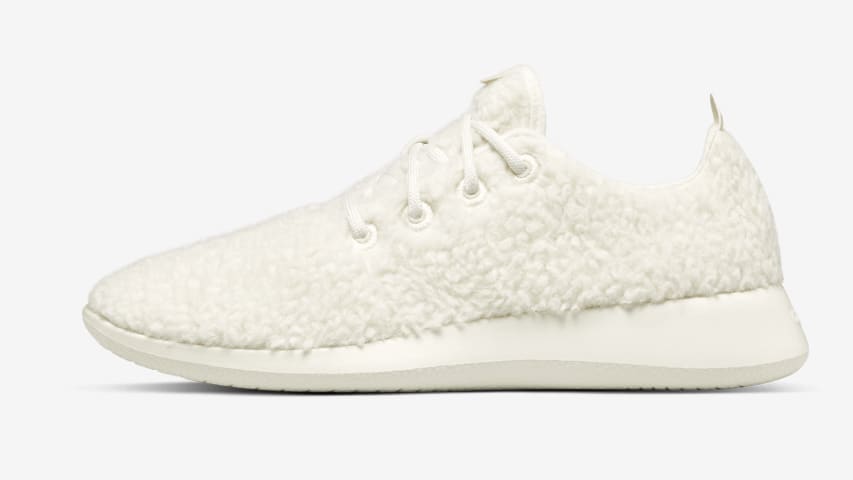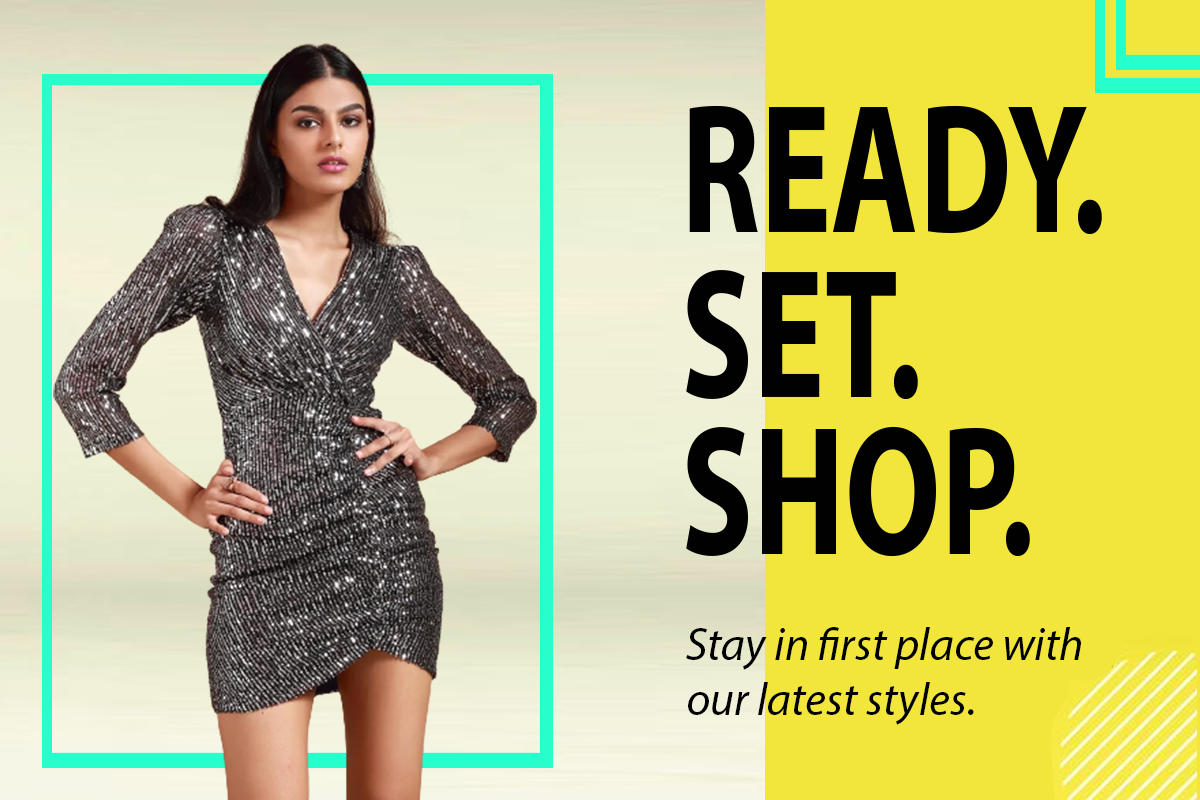 About QUIZ Clothing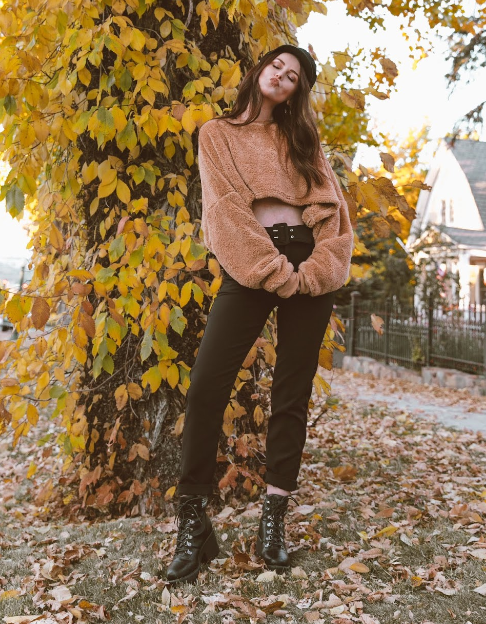 Just like any other British fashion brand, QUIZ Clothing is also known for its aesthetics, timeless designs, and sophistication. The brand offers a premium range of clothing pieces for all age groups and both sexes at quite competitive prices. One can easily rely on the brand to get the best of both worlds.
Precisely, QUIZ pays a lot of emphasis on offering the latest trends and cakewalk-style-driven looks without causing a dent in buyers' pockets. It caters to the fashion-forward women and men who are quite particular about clothes, fashion, and styles.
The brand leaves no stone unturned to offer a versatile range of fashionable and trendy clothes, accessories, and shoes for almost every occasion and outing. That's why the brand has been growing with each passing day.
Currently, it has over 250 stores across 13 countries, including the UK, Armenia, Egypt, UAE, Saudi Arabia, Jordan, Ireland, Pakistan, etc.
Quiz Clothing Review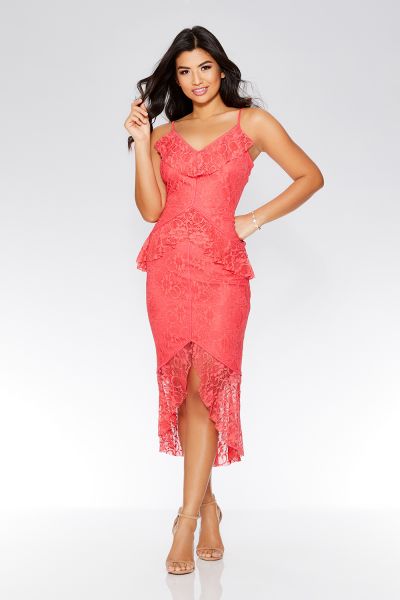 Shopping for trendy and fashionable clothes is one of the most satisfying and rejuvenating activities. Most of us love to shop and wear trendy and stylish clothes. In fact, it's a constant process to upgrade our wardrobe. But, if it happens without breaking the bank then it's nothing short of icing on the cake. Today, one can easily find out a plethora of online and offline fashion retailers offering a wide range of clothing pieces in various designs and styles.
When it comes to UK fashion brands then one must expect great craftsmanship, quality, creativity, and innovation. QUIZ Clothing is one such UK brand that offers an essential cocktail of British fashion and contemporary designs without causing a dent in one's pocket.
Quiz Clothing Dresses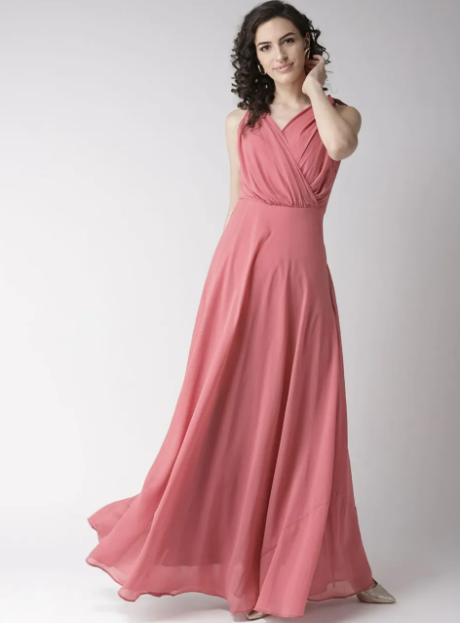 If you're looking for the perfect dress for a special occasion or just a dress that you can style casually every day, Quiz has many options. All dresses are designed in-house so they are unique to Quiz. Dress categories include Bardot dresses, sequin dresses, day dresses, evening dresses, prom dresses, bridesmaid dresses, bodycon dresses and maxi dresses. Quiz dresses are available in sizes 4-20 so there is something to suit all sizes. Each dress incorporates the latest trends, for instance, the AW/16 dresses focus on lace and Bardot styles in neutral colours for a glamorous, simple vibe.
Quiz Clothing Stores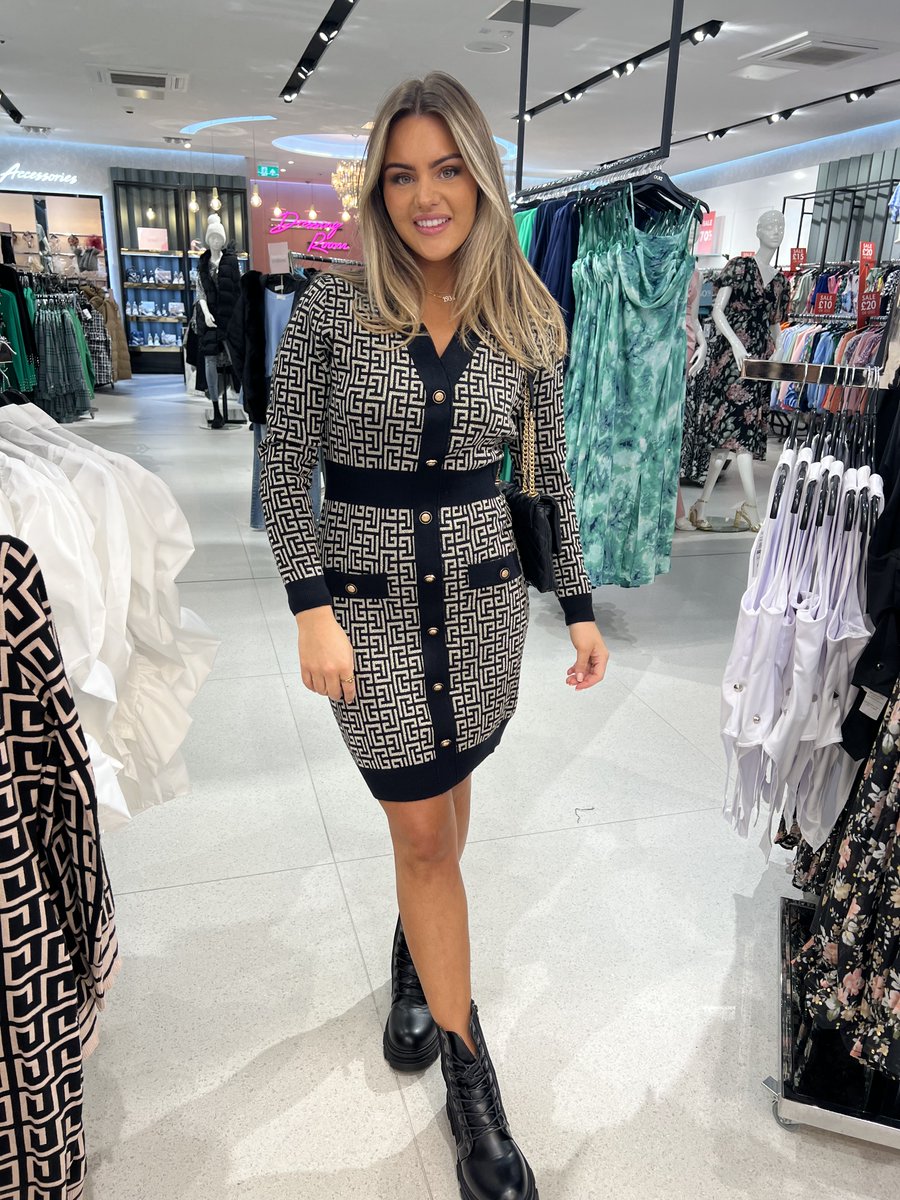 You can use the online store finder to find your nearest Quiz store. There are stores all around the UK. Stores are located as standalone stores in the likes of Chester, Grimsby, Peterborough, Swansea, Falkirk and Stirling. There are also Quiz clothing concessions in Debenhams, House of Fraser and M&Co. With 250 locations around the country, there is sure to be either a store or a concession near to you.
Quiz Clothing Sale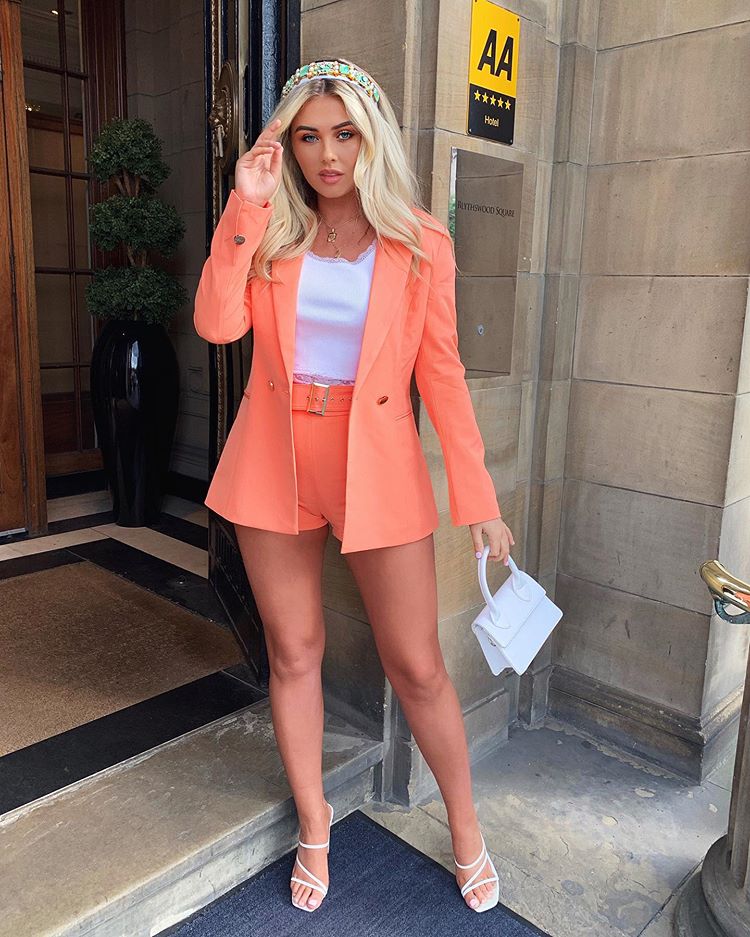 You can get great discounts on Quiz clothing using the online sale and in-store sales. Sales run seasonally, usually during the summer and at Christmas time. You may be able to get a great dress for the party season or some cosy knitwear to see you into the winter months, or perhaps a new coat to put away ready for the next set of cold weather.
Quiz Clothing Returns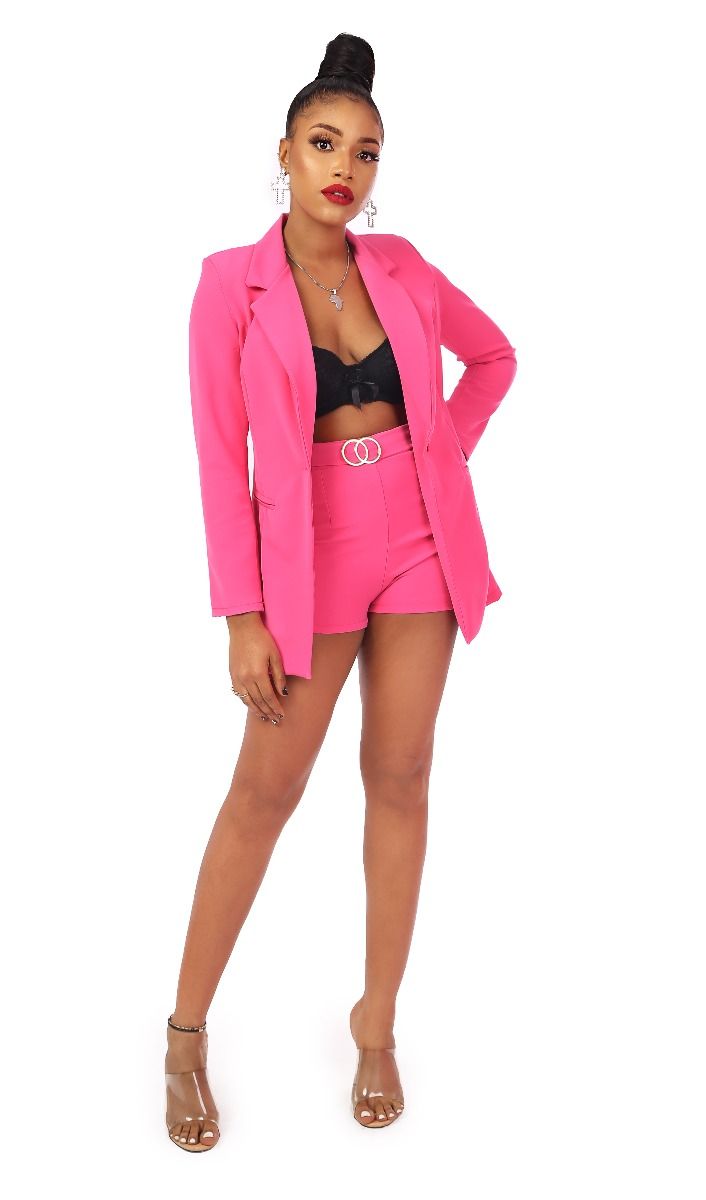 You can return a product to your nearest Quiz store if you have the receipt/web receipt, but only if the product is faulty. For standard returns, this must be processed via post. Log into your account on the Quiz website to generate a returns number, print the slip you are given and pop it in with the items to be sent to the free post address. Take the items to your nearest Post Office and remember to get a proof of postage. You can also return parcels conveniently by using Collect+, with over 5000 corner shops to choose from, which keep late hours. Your refund will be processed as soon as possible but you should aim to allow 7-10 working days for the refund to arrive back in your account.
Quiz Clothing Jobs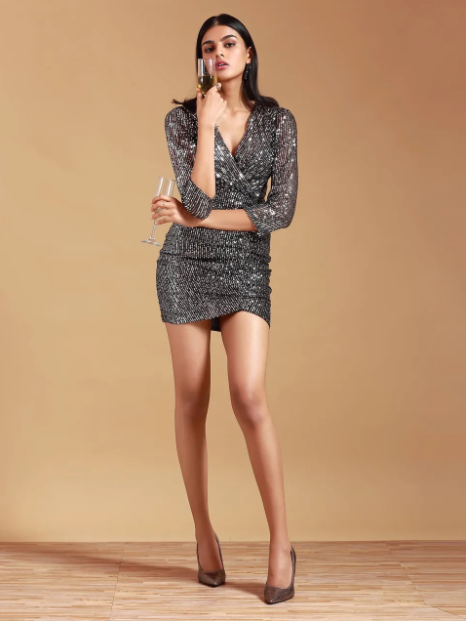 Thanks to a team of committed employees, Quiz has gone from strength to strength since its inception. The company seeks only the most dedicated and passionate employees to work in the fast fashion industry which is constantly changing. In return for enthusiasm and commitment, employees are offered the chance to enjoy a rewarding career with progression opportunities.
Vacancies available include management, assistant management, supervisors and sales assistants. Benefits include industry competitive rates of pay, staff discount scheme with up to 50% off items, bonuses and incentives, structured induction and training, stakeholder pension scheme and childcare vouchers. There are lots of opportunities for progression if you work hard.
Popular Questions About Quiz Clothing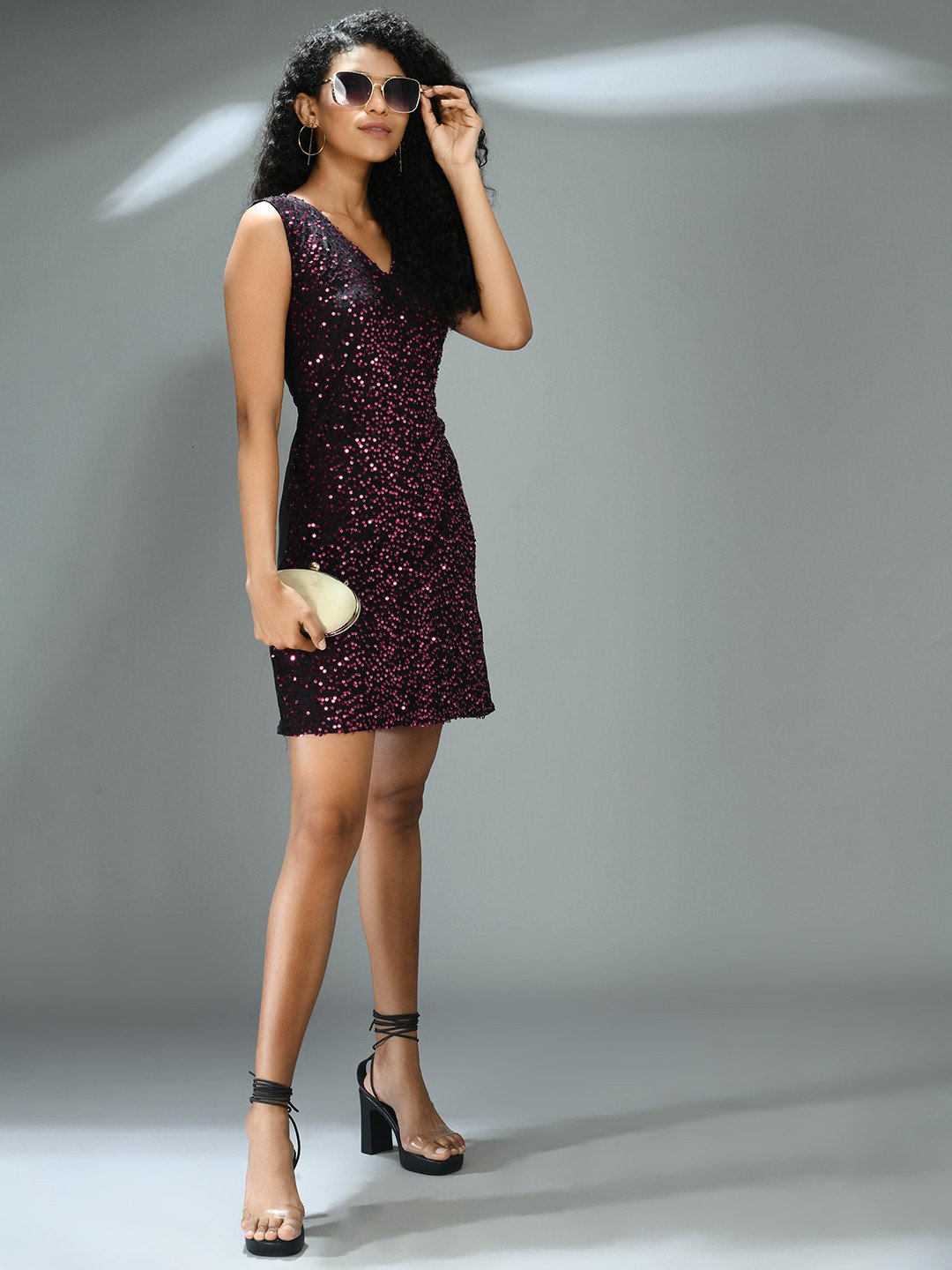 Where is Quiz Clothing in Liverpool?
There is a Quiz concession in the Outfit store on Speke Retail Park, Liverpool. There is also a concession in the Debenhams store in the city centre. For full store addresses, see the Quiz website.
How much do Quiz clothing pay?
The rate of pay for a sales assistant working in a Quiz clothing store is £6.25 an hour according to online sources.
Are Quiz clothing sizes small?
According to online forums, items from Quiz clothing can come up small, so it is always advised to try before you buy or take advantage of the free returns policy.
Who delivers Quiz clothing?
Quiz uses a range of couriers to deliver their clothing, depending on which method of delivery you choose you may have a different courier.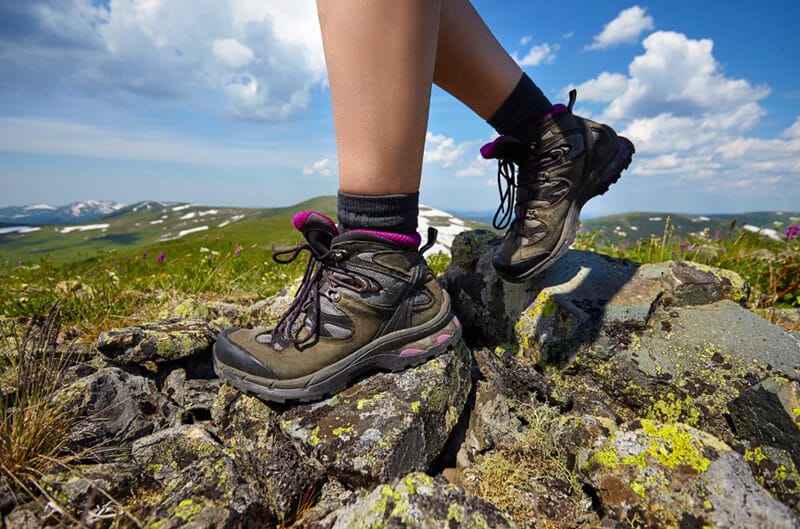 I am so happy to say that rei co-op has come up with a new line of hiking boots! The reason why this makes me so excited is that i love rei co-op products. One of my first hiking backpacks was the rei co-op flash. I still have it to this day because it is of excellent quality and it is pretty durable. Most of rei's products are pretty affordable, and that includes the rei co-op flash hiking boots. The hiking boots are great for beginner hikers or for people that would love some lightweight hiking boots. Another plus is that they are made from recycled material! I am all about companies that strive to make the planet a better place so check out below to get my full rei co-op flash hiking boots review. I talk about comfort, traction, water resistance, weight, support, value, and much more.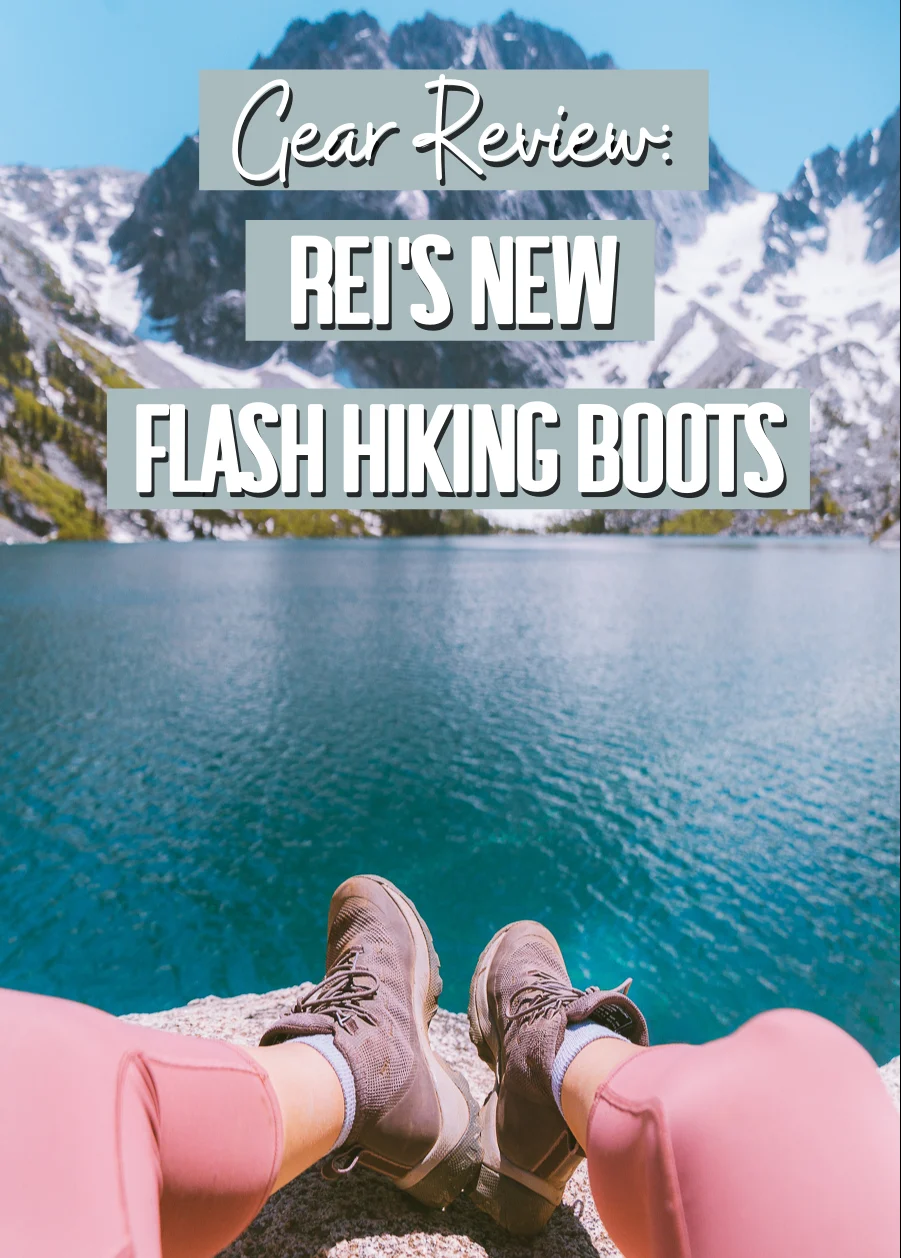 REI Co-op Flash Hiking Boots Review
How I Used The REI Co-Op Flash Hiking Boots
I hiked with the rei co-op flash hiking boots on 4 different trails around washington state. I experienced these shoes on different terrains like crossing streams, steep rocky areas, and muddy trails. Overall my experience was pretty great with the rei flash hiking boots, and i loved how lightweight they felt! Here are the trails i hiked to test them out:
Lake stuart: 9 miles round trip, 1665 ft. Elevation gain
Emmons moraine: 3 miles round trip, 900 ft. Elevation gain
Suntop lookout: 2.1 miles round trip,1100 ft. Elevation gain
Colchuck lake: 8 miles round trip,2280 ft. Elevation gain
Weight
The one thing that stops me from using hiking boots all the time is weight. Most hiking boots can be a little heavy or bulky when compared to hiking shoes. Luckily, the rei co-op flash hiking boots is on the lighter side compared to many other hiking boots in the market. Many hiking boots are usually over 2 lbs, while the rei co-op flash hiking boots is around 1 lb 13 ounces.
Usually, when hiking long trails, the boot's weight can start to weigh you down, but luckily, while hiking colchuck lake (9 miles round trip), the weight of the rei co-op flash hiking boots didn't bother me.
Traction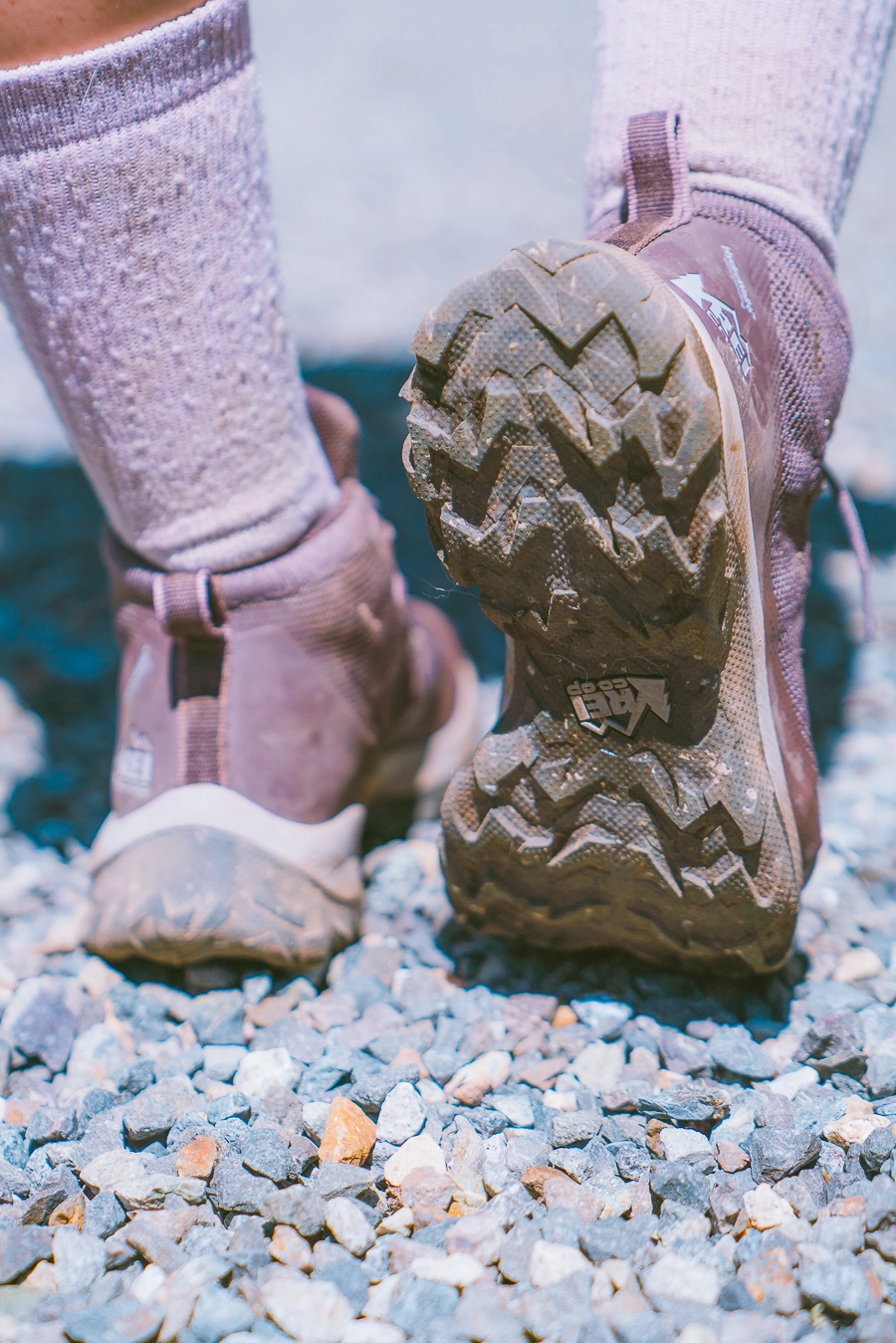 Colchuck Lake trail is known to be one of the rockiest trails in Washington. I was thankful that the REI Co-op Flash Hiking Boots worked well with the nonstop rocks and high elevation gain. This was especially true when going downhill, which is usually my least favorite part of the hike. Most of the time, I have trouble, and I slip or fall on trails, but the REI Co-op Flash Hiking Boots prevented this while hiking Colchuck Lake.
Water Resistance
There are streams and rivers all over Washington, and I was able to test out how waterproof the shoes were. Even though I walked through countless streams, my socks stayed nice and dry. So I submerged them in a shallow river to test them out, and yup, my socks were still dry!
When hiking shoes are waterproof, there can be some problems with breathability. This usually leads to blisters because your feet start to sweat when hiking. I luckily didn't get any blisters on my feet the whole time I was testing out the shoes, which means that the shoes are waterproof yet breathable. This is a huge plus!
Durability
After putting the boots through hell on those 4 hikes (I am not the most graceful hiker), the shoes still looked in pretty good condition. There were no major scratches, no major peeling, and the fabric looks fine.
Comfort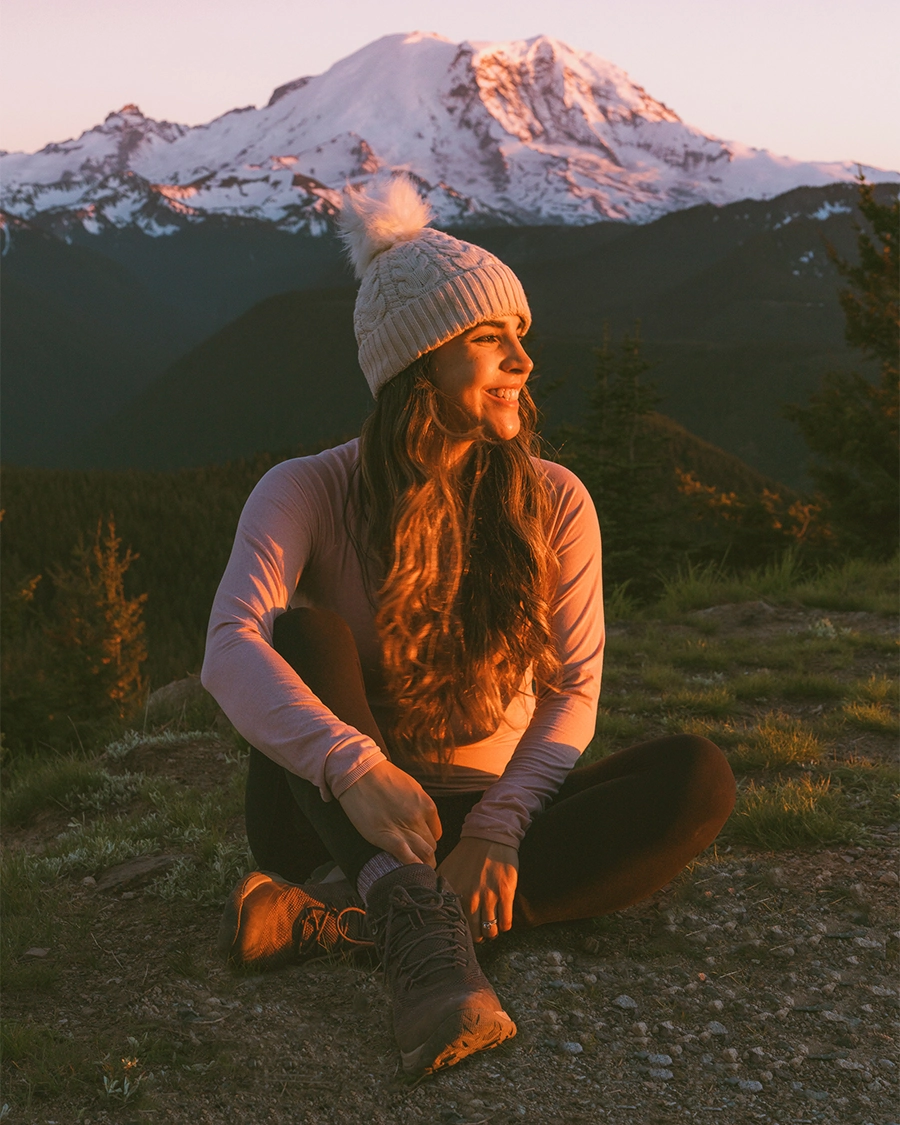 The rei co-op flash hiking boots will need to be broken into. Like most hiking boots, it is recommended to use them around town, at home, or on leisure walks before going on a difficult hike.
They are stiff at first, but they eventually mold to your feet. I do like that there is room in the toe box. I ordered half a size over my regular shoe size (i am usually a size 7 and got a size 7.5), and it fit just fine. I had no problems with my feet swelling or my toenails feeling uncomfortable.
Support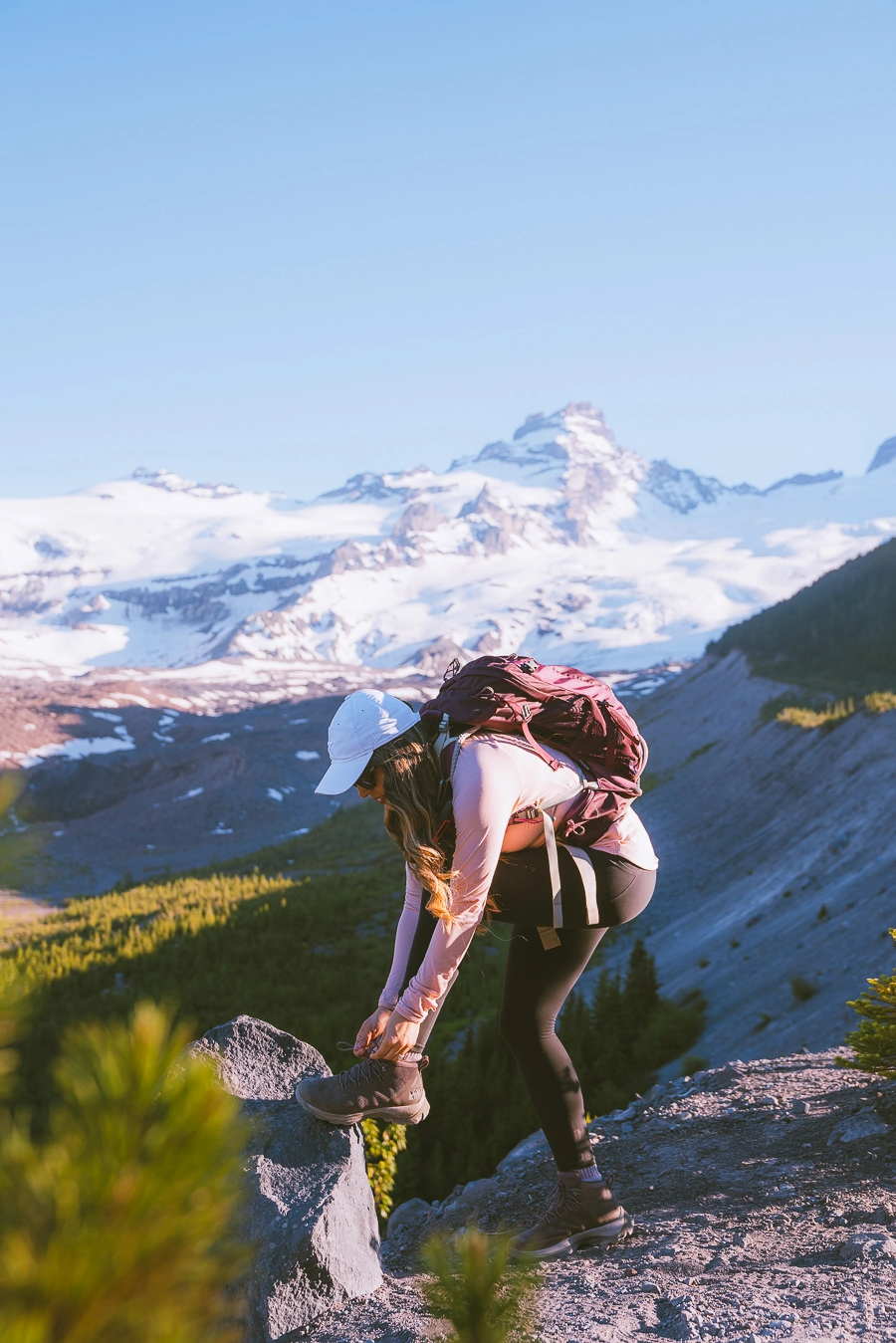 My ankles usually bend like crazy after hiking many miles, and it definitely happened to me while hiking Colchuck Lake. Luckily, the REI Co-op Flash Hiking Boots was able to help prevent any major damage to my ankle when it bent(I have injured my ankle this past year while hiking while wearing other boots). I was pretty happy with the ankle support the REI Co-op Flash Hiking Boots gave me.
The boots' insoles felt pretty supportive, but I know that this could be different for others. I have high arch feet, and the insoles felt perfect for me.
Value
I have reviewed and bought many hiking boots throughout the years, and the REI Co-op Flash Hiking Boots is the most inexpensive boots I have had on hand. I always love that REI Co-op makes its products available to everyone while still maintaining good quality. The cost for the boots ($130) is a great price, especially for budget buyers and new hikers.
REI Co-op Flash Hiking Boots Appearance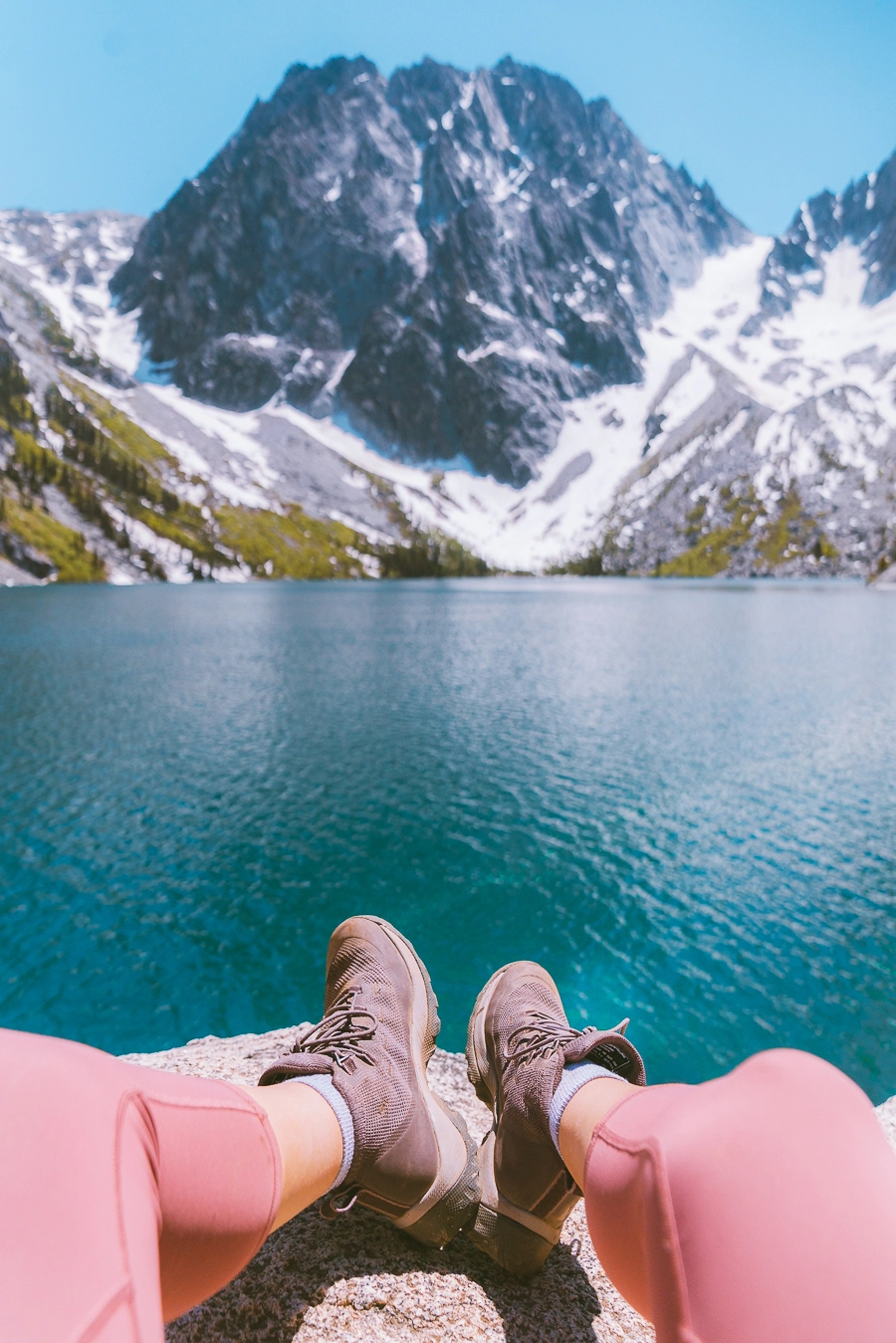 The REI Co-op Flash Hiking Boots comes in three colors;  Bark/Moss, Granite Black, and Smoke/Lilac. I picked the Smoke Lilac because I usually wear more pink colors on my hikes. I really loved the Lilac color and even got compliments of the color on the trails. I love when outdoor brands make hiking apparel more attractive and fun for women! I hope REI Co-op adds even more fun colors in the future!
Style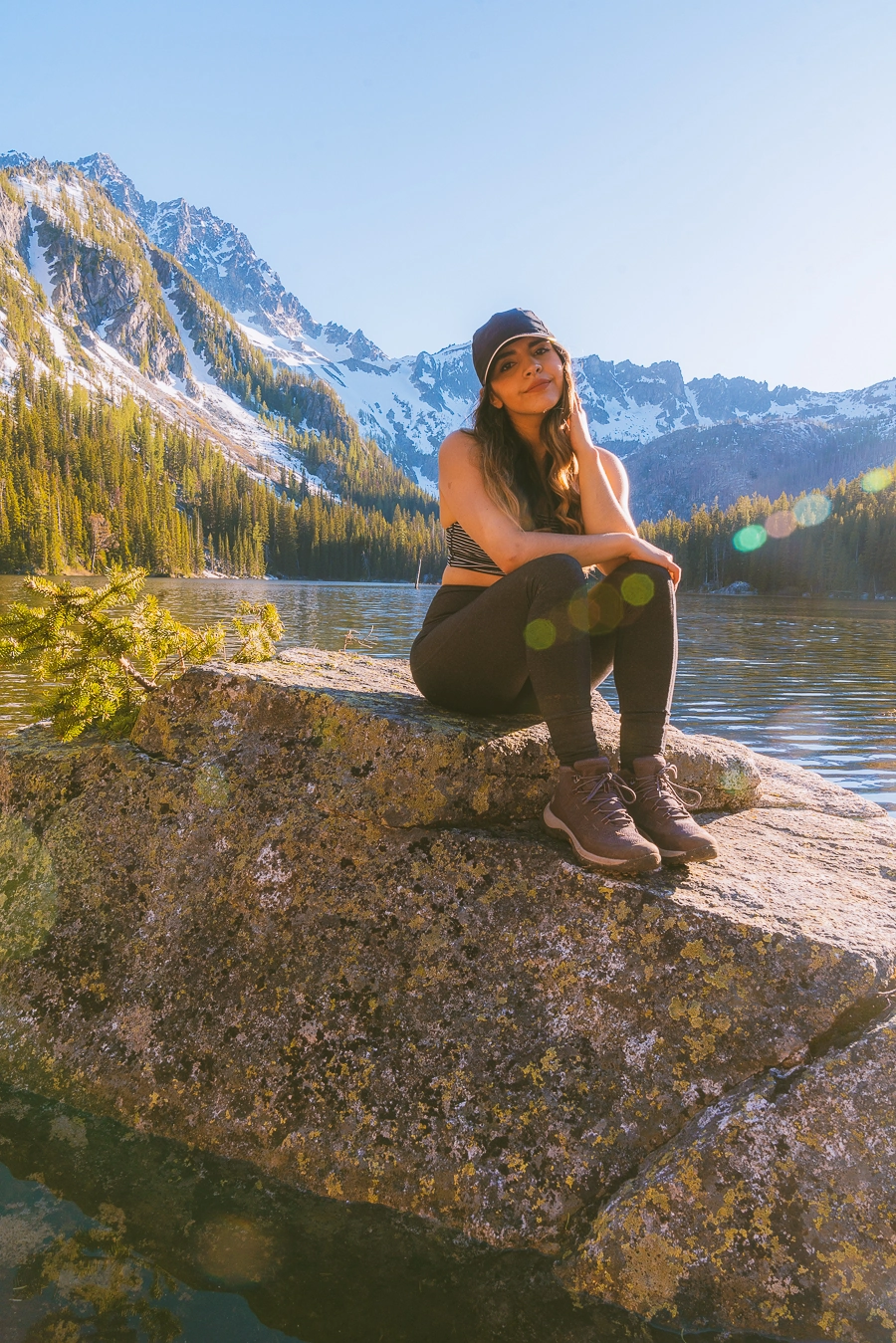 What I loved about the REI Co-op Flash Hiking Boots is how little they resemble hiking boots. Some hiking boots can look pretty manly, rugged, and bulky. Luckily, I can pretty much wear the boots in many places, not just the trails. Hey, I am all about versatility!
The style of the shoes and the weight makes it pretty easy for me to head to the grocery store or to the mall. When it comes to hiking, looks are probably one of the least important factors (which is why I put it at the bottom), but it is nice if your shoes are versatile. Plus, I like looking cute on the trails because that is my jam and my brand!
Eco-Friendly Materials
Usually, when you think about hiking boots, you do not think about Eco Friendly. Well, my friend, the new REI Flash hiking boots are made with recycled materials. Here are some of the specs:
Membrane uses 75% recycled polyester
Upper sole is 99% recycled PET
Upper sole is also 30% recycled TPU
TerraGrip rubber is 20% recycled
As someone who loves the outdoors, I am always so excited to hear when outdoor brands use eco-friendly materials, which is a huge plus. Read more on the recycled materials they use here
Conclusion
Thanks for reading all about the new REI Co-op Flash Hiking Boots! Let me know if you have any questions and make sure you check out some of my other hiking posts:
.