HubSpot: The Best CRM in the Market For Any Business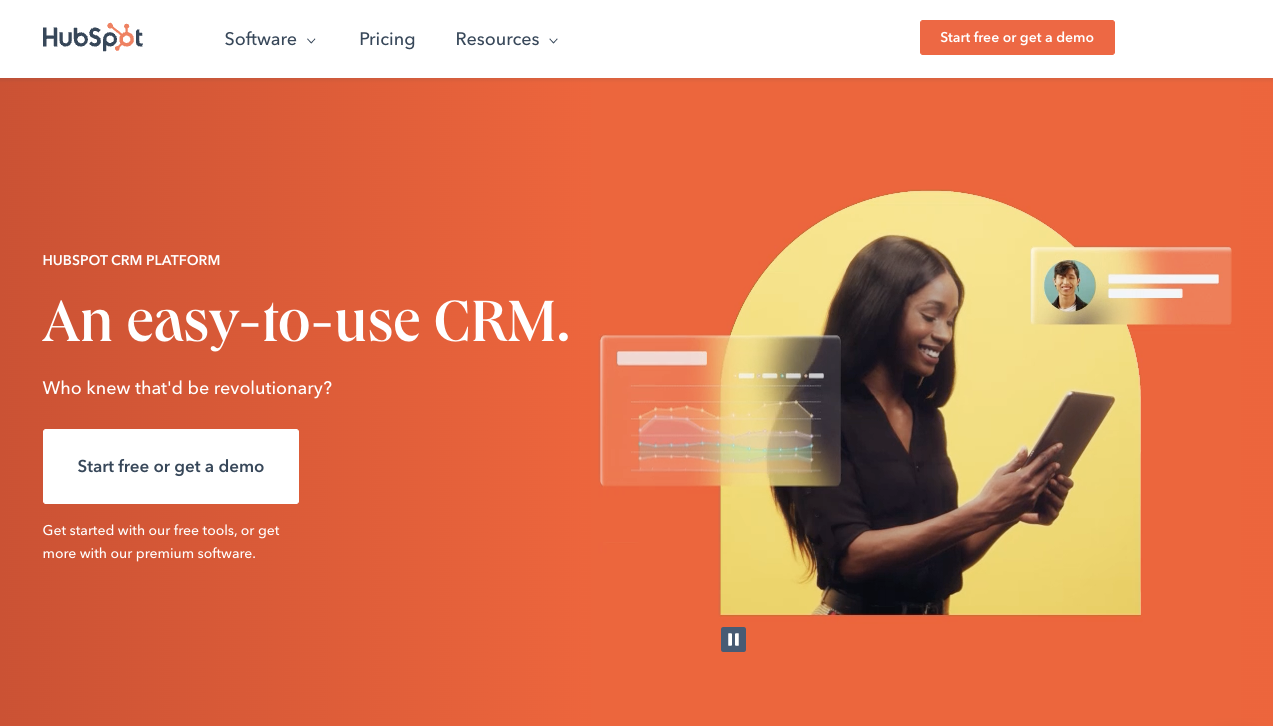 Please note that some of the links below are affiliate links and at no additional cost to you, we'll earn a commission
In the last decade, the landscape of the business world has changed. With multiple technology-driven features, software, and apps, doing business has become more versatile, profitable, and effortless without beating around the bush. Gone are the days, when business owners used to maintain diaries to keep contacts, sales figures, and important business numbers. With the changing times and technology, a lot of incredible platforms and software have been launched to manage everything in a seamless manner. Customer Management Software (CRM) is one such great software that has rectified the major problem of managing contacts and sales information.
What is CRM?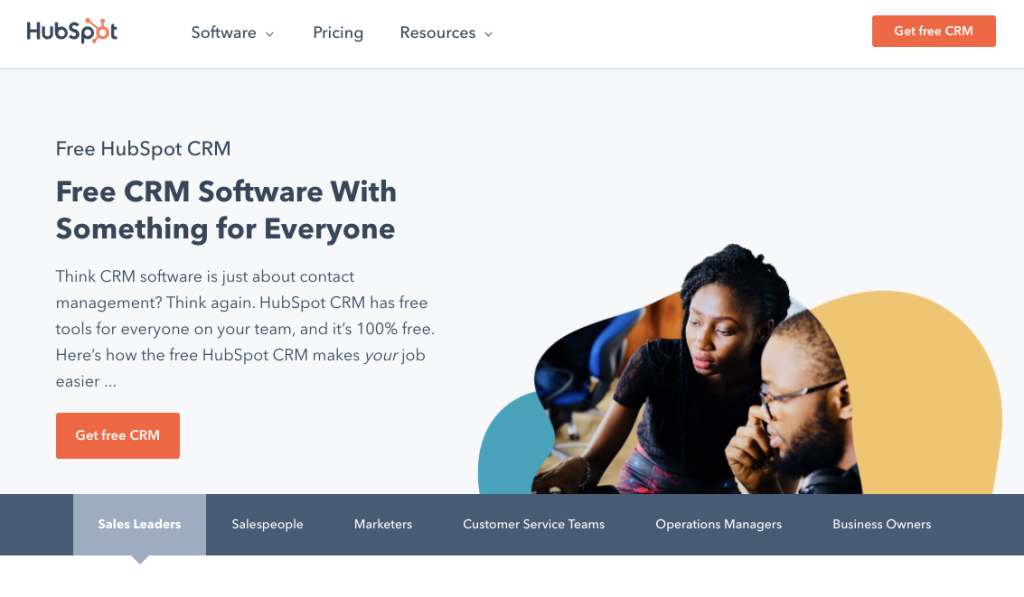 Knowing the importance of customers for any business, CRM is software that helps you to manage all your interactions with your customers via different channels such as email, chat, call, social media, etc to enhance sales, revenue, customer service, and profits in a long run. It also helps businesses to strategize their marketing campaigns and promotions.
In today's world, almost every business requires a solid CRM platform to increase profits and minimize losses and offer the best customer service to their customers.
Why Hubspot is the best CRM?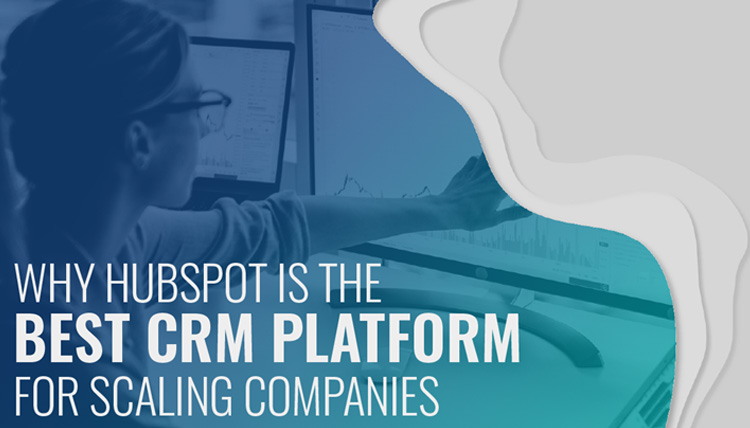 In the last few years, HubSpot emerged as the best CRM helping various companies to gain potential leads and understand business metrics. Be it a B2B or B2C business, the platform covers various niches such as marketing, accounting, sales, construction, retail, real estate, etc. With so many features right from inbound marketing to outbound marketing to customer management to lead generation and management to contact management, and more, the CRM does everything in a systematic manner via its visual dashboard wherein users can get access to real-time sales to funnel.
Different Types of Hubs Offered By HubSpot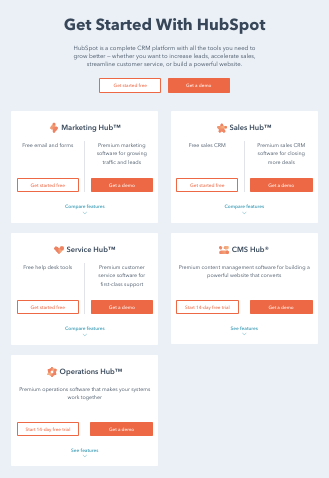 HubSpot offers various types of hubs wherein one can find out an amazing range of tools and features. Here are the prominent hubs that one must know to grow their business tenfold.
Marketing Hub
If you are looking for a smart way to grow and convert the traffic into leads then check out the Marketing Hub. The software is specifically designed to give wings to your marketing strategies and promotions.
It helps your business to find the right audience
It helps to businesses to convert visitors into potential customers
One can run effortless inbound marketing campaigns
It offers the best marketing tools and data
One can publish blogs, track & manage ads, manage social media accounts, build search authority, and check the progress reports.
The best part is that HubSpot's Marketing Hub is used by major companies in the world, including Frontify, Trello, SurveyMonkey, etc.
There are 4 plans for the Marketing Hub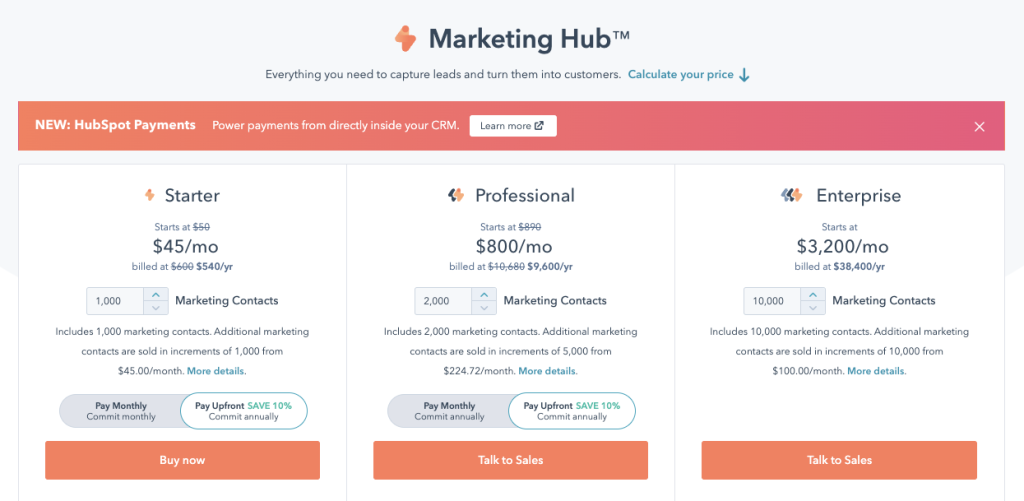 Free
Starter plan at $45/month
Professional plan at $800/month
Enterprise plan at $3200/month
HubSpot Sales Hub
If you want to grow your business sales then this is the right software for you. HubSpot offers HubSpot Sales to amplify your sales tenfold. The software is designed to grow business sales without slipping any potential lead from your hands.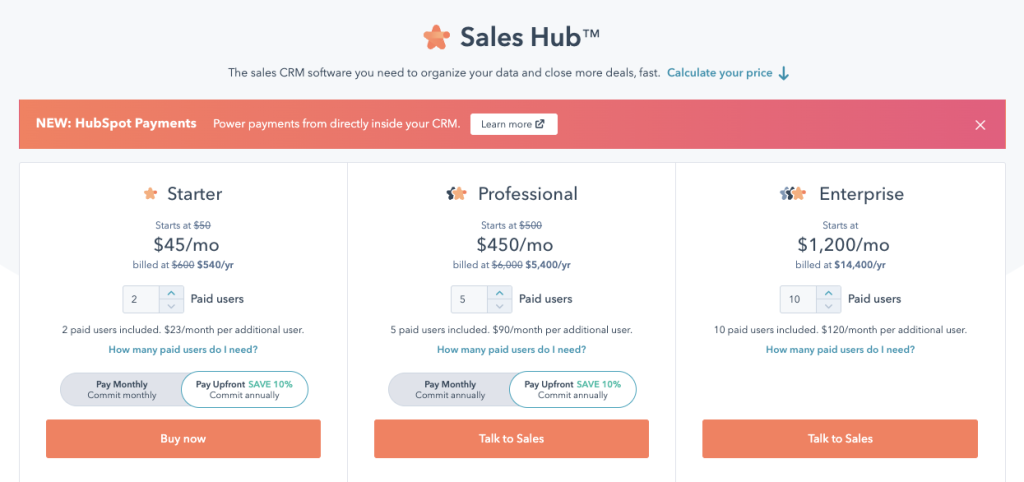 It will help your teams to grab more deals like never before
It will help you to build strong relationships with customers and clients
The software helps in managing everything effectively from the sales perspective.
It offers various tools such as email templates, call recording, and email tracking to enhance your communication with customers and clients on a daily basis.
One can get in direct live chat conversations or schedule appointments.
Overall, it will help you to make a better positioning in the market as a business and amplify your sales while having strong customer relationships across various channels.
There are 4 plans for HubSpot Sales Hub
Free
Starter plan at $45/month
Professional plan at $450/month
Enterprise plan at $1200/month
HubSpot Service Hub
Focusing on customer service is very important to retain customers in today's competitive world. Hence, HubSpot offers the Service Hub software designed to amplify your customer service to a great extent. The software helps to: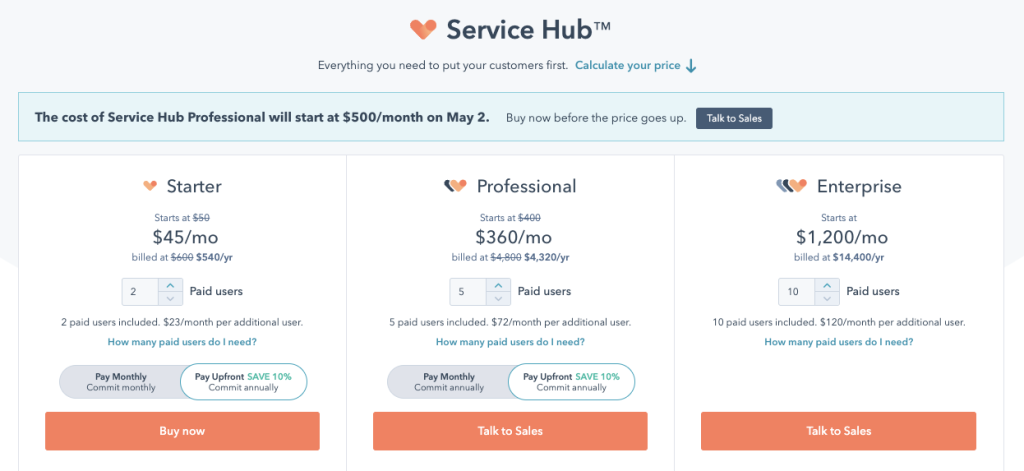 Make a customer-centric help desk and ticket automation system to amplify customer service
Create an in-depth online knowledge base for customers to help them rectify issues without facing any problems
Create a live chat system that will take customers to the right people and place.
In short, the Service Hub will help you to provide an excellent customer support system to your customers and rectify their issues round the clock with a personalized touch. It brings the best of all under one roof to answer your customer's complaints without giving it a miss.
There are 4 plans for the Sales Hub
Free
Starter plan at $45/month
Professional plan at $450/month
Enterprise plan at $1200/month
HubSpot CMS Hub
No doubt, an excellent content management system has become the need of the hour for every business to deliver the best services, advice, and products. While offering the best services to the customers it's also important to manage their information wisely and smartly. Hence, HubSpot CMS allows you to kill two birds with one stone without making any mistakes.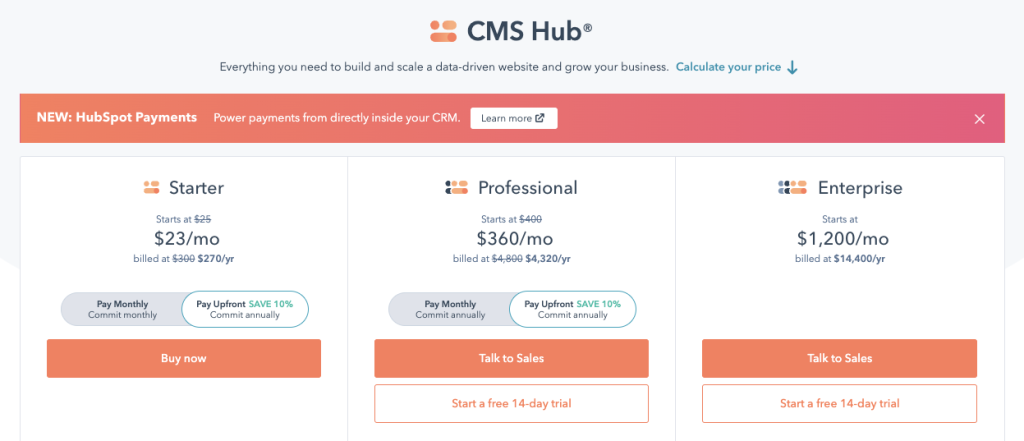 It will help you to make and monitor website pages, forms, email features, etc with a simple drag-and-drop editor.
It will give you the best SEO recommendations to accelerate the traffic and target potential audience.
One can create multi-lingual content easily
One can get instant access to pre-built themes to customize easily.
Round the clock threat protection and monitoring
It comes with two plans
Professional plan at $270/month
Enterprise plan at $900/month
How HubSpot Outshines Other CRMs In The Market?
Let's dig deeper and understand how HubSpot emerged as the best CRM in the market in the last couple of years. What features, tools, and solutions that it offer, unlike other CRMs in the market.
What all makes HubSpot the best CRM and talk of the town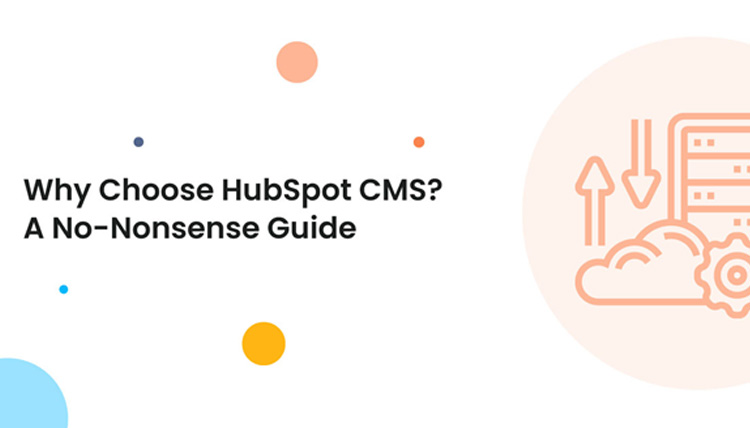 Immersive and Detailed Free Plan
Unlike other CRM platforms, HubSpot offers incredible features to enhance customer relationships and interactions to a great extent without charging a penny. In fact, it delivers extra in its free plans, unlike others. Be it operational CRM, customer support, content management, marketing, sales, etc the CRM offers exceptional features to manage millions of contacts without even paying a single penny.
Flexible plans with pricing
HubSpot's plans and pricing are very flexible. If you are opting for a paid plan then you can choose from various plans with extensive features. In fact, one can also bundle up different services at a reasonable price without burning a hole in their pockets. Either you can pick a specific hub or upgrade different hubs at jaw-dropping rates.
Those who want a customized CRM solution with the features of their choice can easily do that. There are various hubs including the marketing and sales that start at  $45/month, the CMS hub starting at $23/month, etc.
However, if you will bundle them together then you can not only save a lot of money but get the best value for money. For instance, the Starter Bundle, including all the hubs, starts at $45/month.
Scalable & Contemporary Solutions
HubSpot focuses on scalable features and tools to help businesses to grow tenfold. The tools are available across all categories, including content, operations, customer service, sales, and marketing. The tools are scalable and modern helping the platform as well as the business to grow with each passing day.
The CRM can easily integrate the advanced features across various categories as the business grows. In fact, one can pick the best solutions across various departments to make the CRM truly customizable as per their requirements.
Both, small and large businesses can upgrade from a free plan as per their requirements. One can pick the best tools for every category without making any compromises.
Despite being so much vivid, intense, and feature-loaded, the platform is quite user-friendly and intuitive. Every feature and module can be accessed easily without making much effort. In today's times, many CRMs struggle to offer seamless navigation while offering hundreds of features. But, HubSpot nails it when it comes to easy navigation and seamless performance of the CRM.
On top of that, the CRM offers an in-depth knowledge base and elaborative library of 3rd party tutorials to help users understand every concept easily without beating around the bush.
Seamless Content Creation
HubSpot offers easy content creation features, unlike other CRMs. If you want to create content for your landing pages, emails, forms, or social media then you can do it within a few clicks with the help of a drag-and-drop tool. One doesn't need to acquire extra expertise to upload or create content while using HubSpot CRM.
Effective Customer Support
No matter what plan you have taken, HubSpot leaves no stone unturned to offer the best customer support through various channels such as chat, voice, phone, and email. In fact, one can also contact the team on Twitter. However, these methods are exclusive to paid users. The free users can access the in-depth knowledge resources and the HubSpot community to troubleshoot their problems.
HubSpot is known for offering various free tools. The best part is that anyone can access and use those free tools. The new business owners can get an immense amount of help to accelerate their business tenfold without facing any problems or relying on traditional methods.
Some of the best free tools are blog idea generators, free business templates, invoice template generators, email signature generators, etc.
HubSpot's Comparison With Other Popular CRM Software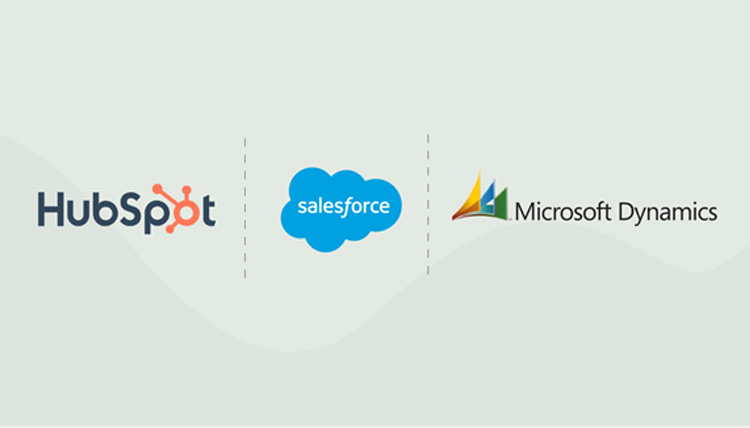 No doubt, one can find out various CRM software & tools in the market, including Zoho, Salesflare, EngageBay, and Monday.com. Well, most of the CRM software and tools offer some good and some compromised features. However, HubSpot outshines all the CRM tools in every aspect and emerged as an all-around performer for almost every business. Be it a small or large business, everyone can rely on HubSpot and its user-friendly hubs, features, and tons of tools to amplify their sales, improve customer support, and overall performance.
Hence, HubSpot CRM is the ultimate winner in the battle of the best CRM tools. One can easily rely on it in 2022 and so on to get the best results for any type of business without burning a hole in their pockets.
Mint Mobile Review: 7 Things to Know Before You Sign Up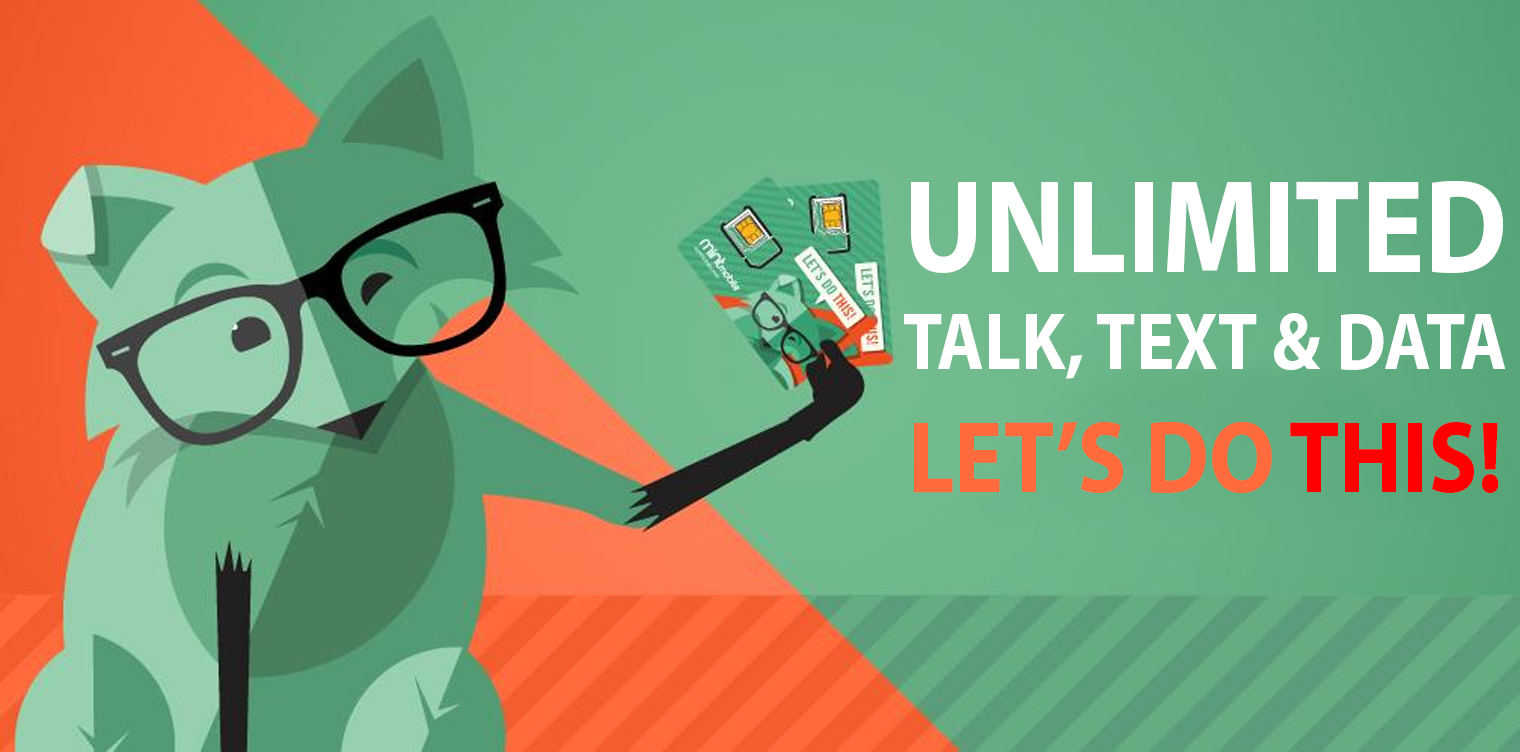 If you've seen the ads for Mint Mobile featuring actor Ryan Reynolds, you may be wondering if the low-cost cell phone service provider is worth the savings.
The short answer is that yes it's a good service, but it's not for everyone.
Mint Mobile Review From a Real Customer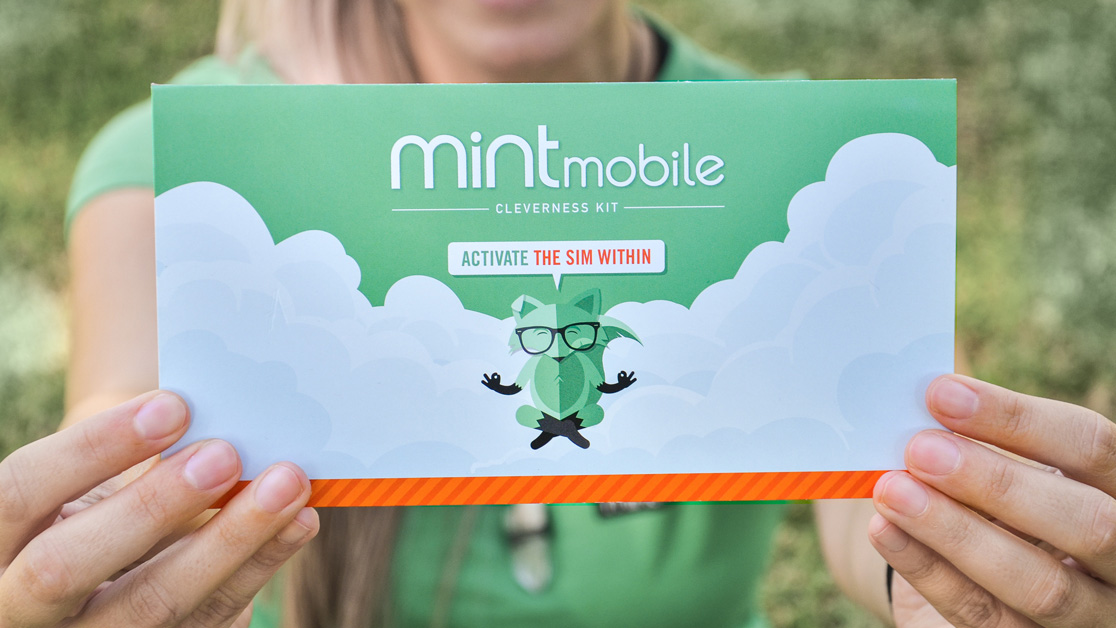 I've tested more than a dozen cheap phone plans over the past few years. Mint Mobile offers among the best plans and pricing, features and app experience in the wireless industry.
In this article, I'll share the pros and cons of the service to help you decide if you should sign up. Let's dive in!
What Is Mint Mobile?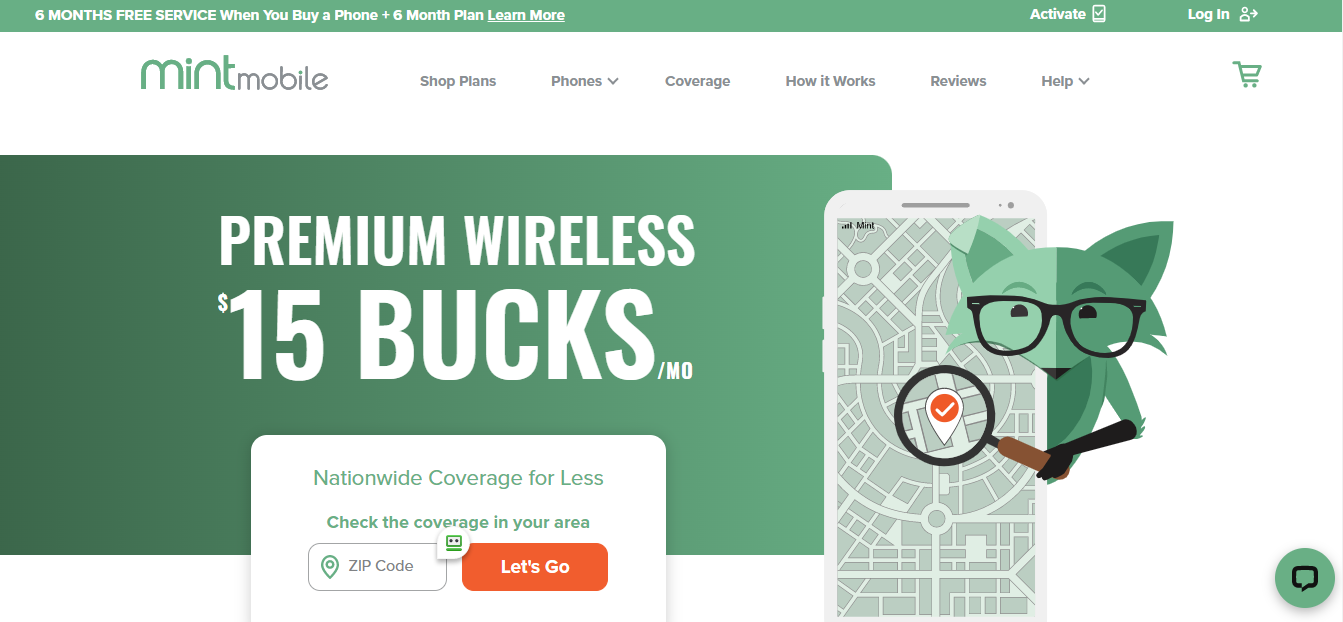 Mint Mobile is a mobile virtual network operator (MVNO) that offers prepaid wireless plans. The service runs on T-Mobile's network and utilizes its cell phone towers, including 5G at no extra charge.
Actor Ryan Reynolds is not just a spokesperson for Mint Mobile. He's an owner.
Reynolds purchased an ownership stake in Mint Mobile in November 2019. In a press release, Mint said that "Reynolds will help with Mint's communications and marketing efforts as well as strategic decision-making."
The carrier got its start back in August of 2016. It was known as Mint SIM when it first launched.
Is Mint Mobile's Coverage Any Good?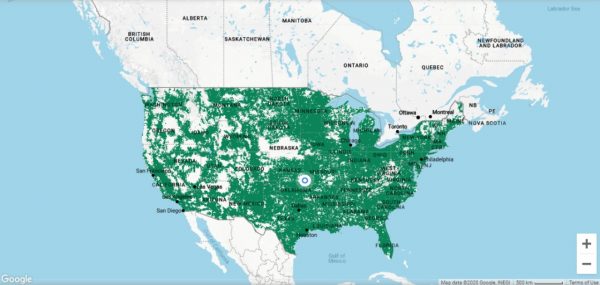 Since Mint Mobile relies on T-Mobile to provide network coverage, your experience with the service will depend heavily on how T-Mobile performs where you live.
Enter your ZIP code on Mint's website to confirm voice and data coverage where you live, work and travel.
If you're happy with your existing network (Verizon, AT&T or T-Mobile), I recommend that you look for a low-cost cell phone service provider that uses that network.
In the case of Mint Mobile, that's T-Mobile.
Coverage maps can be unreliable. If you're unsure about T-Mobile's coverage where you live, ask people you know about their experience with T-Mobile or post a question on the Nextdoor app. If you get positive feedback about T-Mobile in your area, Mint Mobile is worth a closer look.
I've tried out the service in two cities where T-Mobile's network is strong. I can only recall one dropped call during my three separate tests of Mint Mobile in 2018, 2019 and again in 2020.
Data speeds are sometimes inconsistent, but it's always been usable from my extensive testing.
Mint Mobile now supports 5G. When I tested the 5G data speeds in South Florida using the Speedtest app. I recorded download speeds as high as 309 Mbps with my iPhone 12.
When using the 4G LTE network, I've averaged download speeds around 20 to 25 Mbps.
When you sign up for a low-cost carrier like Mint, you can expect your data speeds to be slowed down during times of network congestion.
But even when my speeds temporarily dropped to 5 to 10 Mbps, I could still stream video on my phone.
How Much Does Mint Mobile Cost?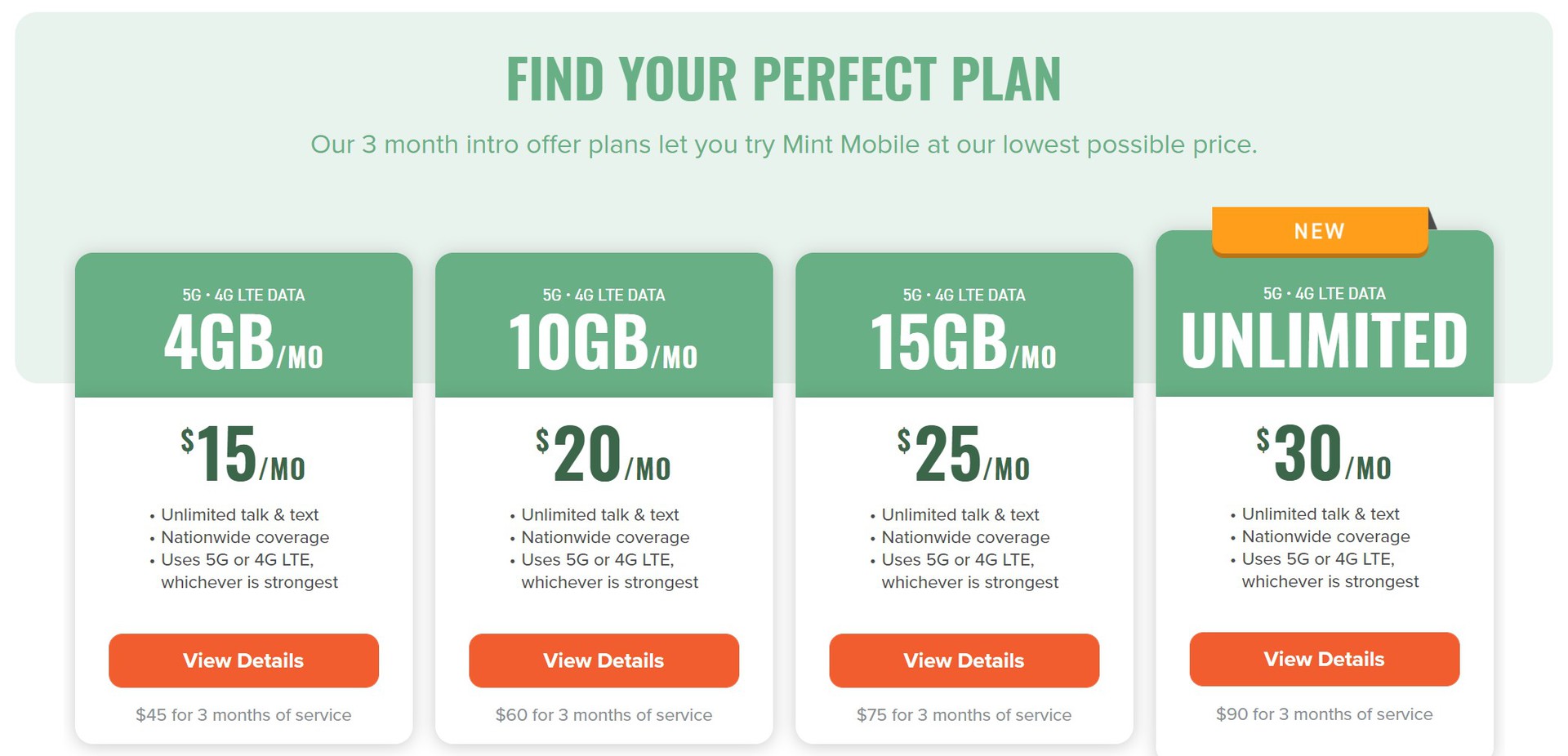 Mint Mobile offers four main plans that work out to as low as $15 a month, but there isn't actually a monthly plan. You must buy plans for either three, six or 12 months at a time.
The introductory plans are for three months. Take a look at the regular pricing:
4GB Plan: $45 ($15/month)
10GB Plan: $60 ($20/month)
15GB Plan: $75 ($25/month)
Unlimited Plan (35GB): $90 ($30/month)
Taxes and fees vary depending on your location. You can see the additional charges during the checkout process before you place your order on MintMobile.com.
The wireless provider is known to offer limited-time deals on introductory plans that can save you money, such as buy three months of service and get three free.
After the introductory period, you can lock in the same price by signing up for a 12-month plan.
The Unlimited plan is great for single people. Several other discount cell phone service providers have unlimited plans for $25 a month, but they require you to be in a family or group plan.
For those on the fence, Mint Mobile offers a starter kit and says all plans have a 7-day money back guarantee.
What Features Are Offered With Mint Mobile?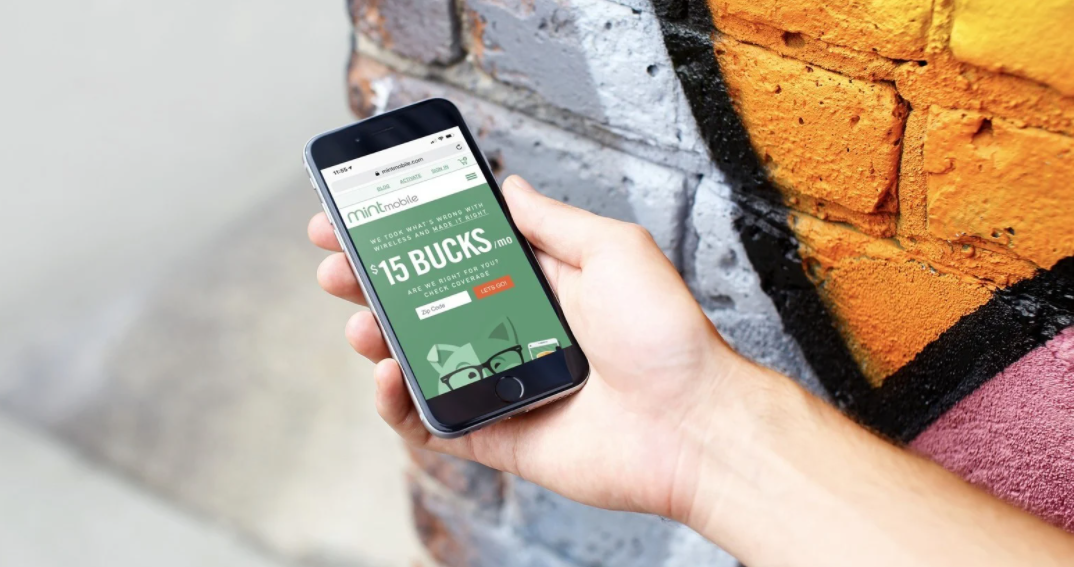 All Mint Mobile plans include unlimited talk and text. Your high-speed data limit (4G LTE and 5G) varies depending on the plan that you choose.
Plans also include:
Free international calls to Mexico and Canada
Free mobile hotspot (5GB cap with the Unlimited plan)
WiFi calling and texting
With the service, your data is never cut off completely. If you go over your high-speed data for the month, speeds will be reduced until the next month.
But if you prefer, you can purchase add-on high-speed data from within the carrier's app.
What Phone Options Are Available With Mint Mobile?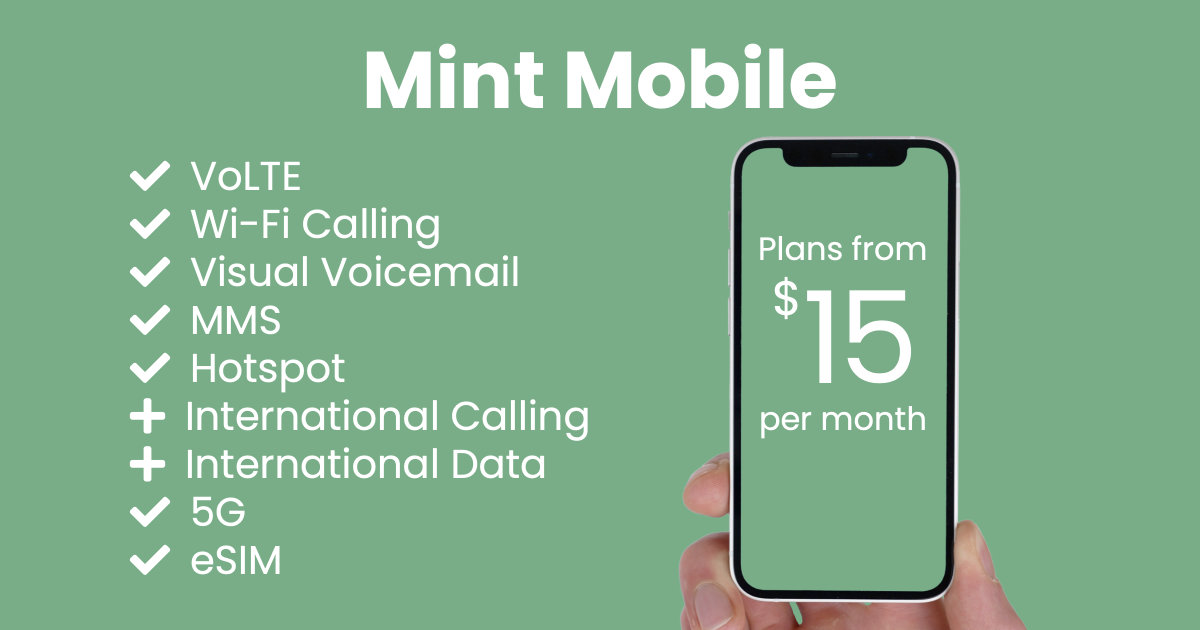 Mint Mobile has improved its phone offerings over the years. At last check, there were more than 60 phones available for sale on its website including Apple iPhone, Samsung Galaxy and Google Pixel devices.
I've noticed that Mint Mobile has started to bundle phones and plans. For example, Mint has offered three months of free service when you purchase a new device.
With Mint, you can also buy a new phone elsewhere and bring it to the service or keep your existing phone.
Before you sign up, confirm that your phone is unlocked and compatible with Mint Mobile. To do so, visit this page on Mint's website and enter your phone's IMEI number.
How Is Mint Mobile's Customer Service?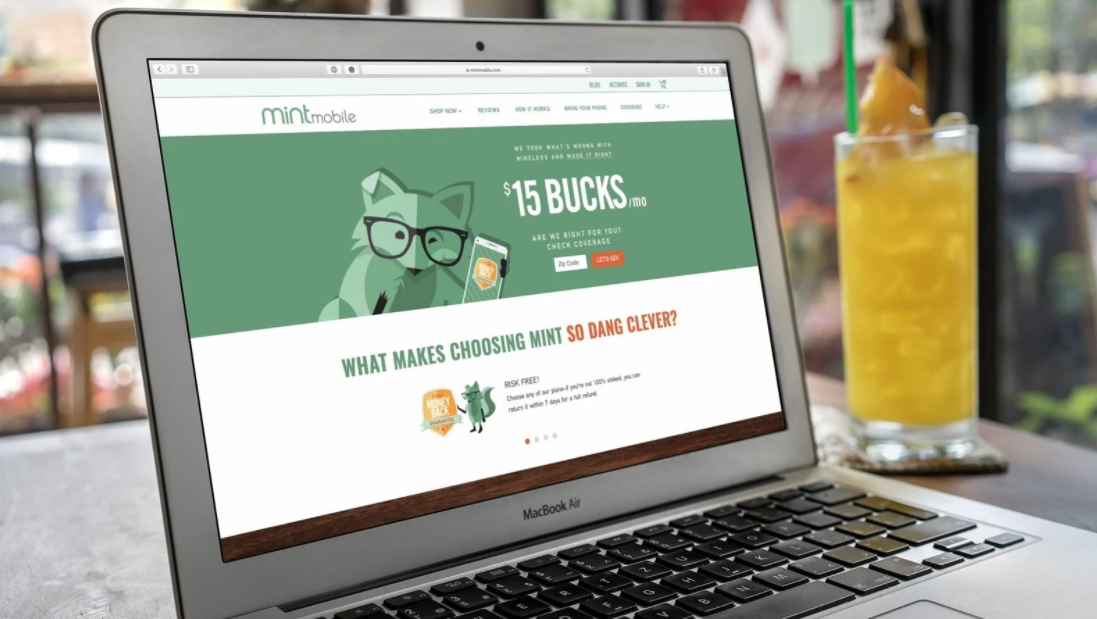 Mint Mobile is able to keep its prices low because it doesn't have physical stores. For people who depend on in-person customer support, that's going to be a drawback.
On the other hand, customer service is available by phone, chat and email for those who need it.
Mint Mobile's setup process is very simple, even if it's your first time switching to a low-cost carrier. When you sign up, you'll receive a colorful activation kit with instructions.
Mint also has video tutorials to help you activate your service and either transfer your number or request a new one.
If you need further assistance, the redesigned Mint app is the place to go. From there, you can get chat support or find the customer service phone number.
The app is also the best place to monitor your data usage. Take a look:
Since Mint Mobile's plans have high-speed data limits, the app will help you see how much data is remaining for the month and when your data renews.
Elsewhere in the app, you can complete tasks like making a payment and changing your payment method.
What Are the Pros and Cons of Mint Mobile?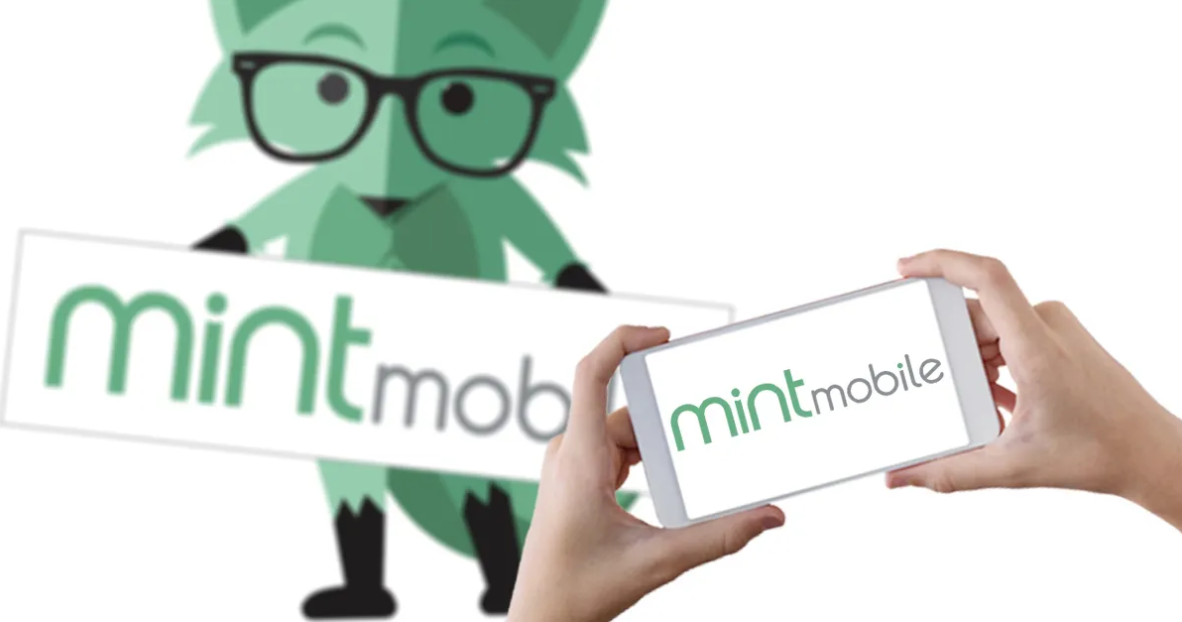 Mint Mobile doesn't offer all of the premium perks that T-Mobile is known for, but it does have cheap phone plans that can substantially lower your cell phone bill.
If you want T-Mobile's network for a lower price, I highly recommend Mint Mobile.
Pros
Affordable multi-month plans
5G available at no extra charge
Easy activation and setup
Solid app experience
Cons
No monthly plan option
Deprioritization during network congestion
No physical stores
There are other alternatives to T-Mobile's postpaid plans. Metro by T-Mobile and T-Mobile Connect are two prepaid options that you may want to consider as well.
Have you tried Mint Mobile? Add to my real customer review in the comments below!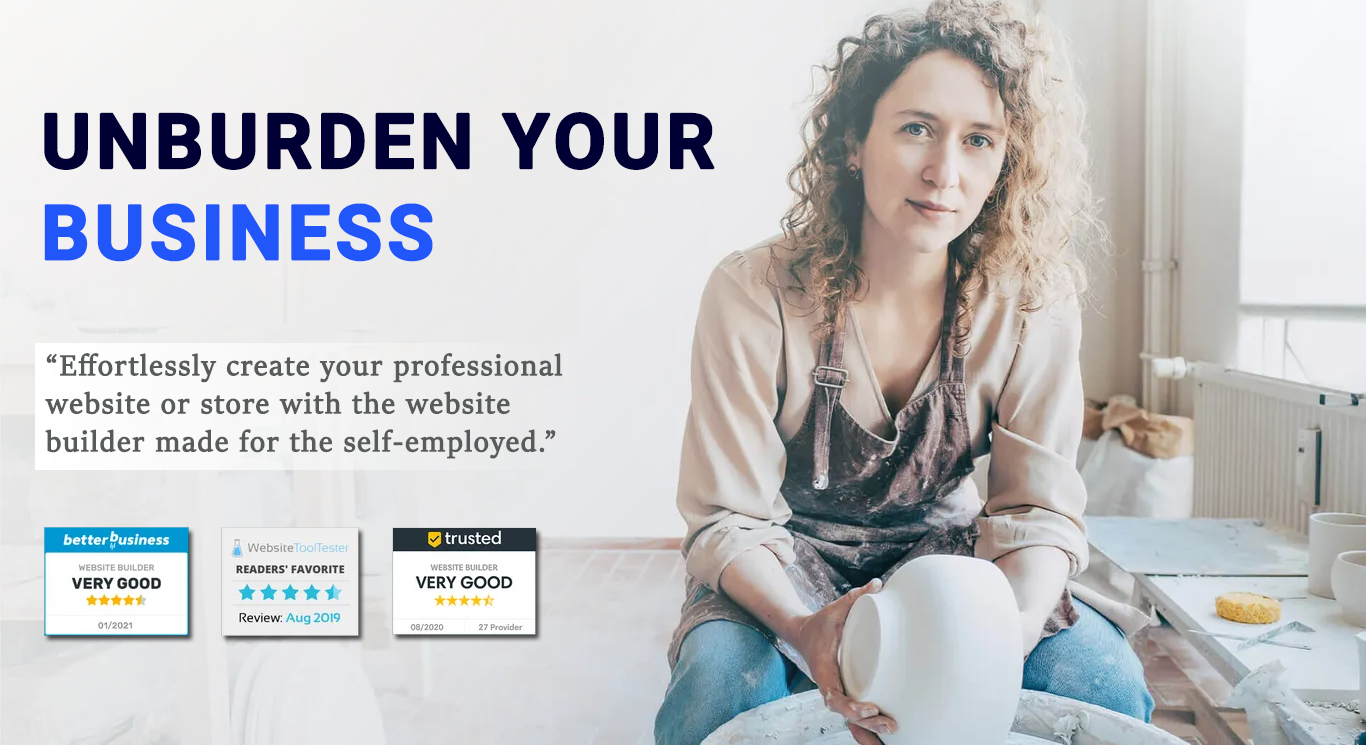 We are living in a digital world where most of the businesses are online. The Internet has become an indispensable part of our daily lives. Be it professional or any personal work, we need to rely on online websites for almost everything. In the last couple of years, the online world has become even more relevant and progressive. Right from shopping to education to businesses to startups, the online world has become indispensable for almost everyone. With the changing market dynamics and culture and a sudden boom of social media networking sites, every prominent business, a young startup, a freelancer, or a professional consultant need to have a website to consolidate their positioning on search engines to grab the attention of netizens and social media audience. The best part is that building a professional and technology-driven website is now much easier than before with Jimdo. You might be wondering what that is.
Well, Jimdo is a reputed online brand to create a stunning website, or an e-commerce store without putting in much effort, time, and energy. It takes care of everything to deliver the best website for your business, profession, or interest.
About Jimdo
Jimdo is a German company that offers a website builder, hosting solutions, and digital website services. It's headquarter is in Hamburg and offices in Munich and Tokyo. It was started in 2007 and currently, it has over 200 employees.
The brand is committed to empowering self-employed people with a powerful website to help them rule the digital world. The brand wants to bring every self-employed online to unleash their creative powers and skills and help them to find the best clients all across the world.
Currently, the brand has over 480,000 websites across the world. Despite having Wix, Squarespace, the brand has managed to power so many sites and still counting. The best part is that it offers a unique platform and process altogether unlike others.
Building a brand new website through JIMDO is quite risk-free and effective as it keeps updating your website design, features, and other things with new concepts and developments. Hence, users don't need to make much effort.
How does JIMDO build a website?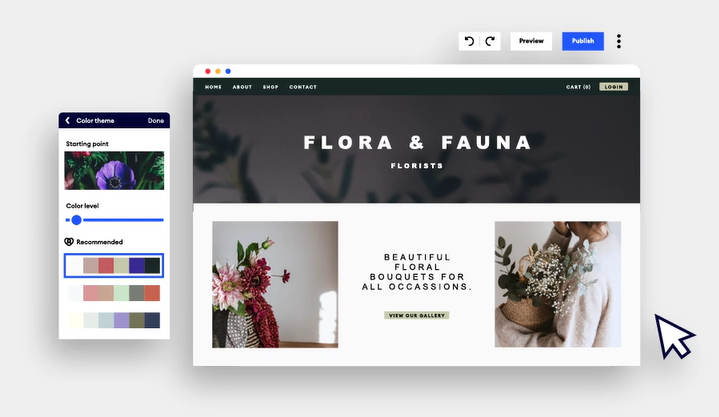 JIMDO works in a very unique manner. It's nothing short of a hosted solution wherein a user doesn't need to install any software or buy any hosting. It purely runs in a browser. The brand offers everything right from a domain to template to hosting to content management. Users just need to make efforts on the content to publish on their website.
Products & Services
JIMDO offers a versatile range of products and services to kickstart one's business, startup, online store, or venture.
Let's quickly take a look at it's prominent products and services.
PRODUCTS
Creating a professional website is one of the major products of JIMDO. It offers different plans, features, and specifications to create a professional website as per one's requirements. One can also choose to create a customized website through it's Creator feature.
To create a website, the brand offers 4 plans.

–              UNLIMITED: Here, the brand charges Rs.1250 per month from the user. The plan offers unlimited storage, professional design, premium customer support feature right after taking the plan. HTTPS security, free domain, unlimited bandwidth, 20 forwarding email addresses, contact forms, mobile optimization, pictures library, unlimited web pages, advanced SEO, quick Google indexing, and statistics.
–              GROW: This is a business plan that costs Rs. 500 per month. It offers basic features along with SEO, visitors statistics, personalized support in just 4 hours, 15GB storage, 20GB bandwidth, 5 forwarding email addresses, free domain, HTTPS security, contact forms, mobile optimization, image library, 50 website pages, advanced SEO, fast indexing on Google, ad-free services, and statistics.
–              START: It is meant for all those seeking a personal website to pursue their habit for writing or any creative work, or to showcase their talent to the world. It costs Rs. 300 a month. It includes a domain, HTTPS security, 5GB storage, 10 GB bandwidth, customer support within 2 days, 1 forwarding email address, contact forms,  mobile optimization, image library, 10 website pages, advanced SEO, ad-free service, and statistics.
–              Play: This is a free-of-cost plan wherein users will get a .Jimdosite.com subdomain, HTTPS security, 500MB storage, 2GB bandwidth, contact forms, mobile optimization, image library, and 5 website pages. Being a free plan, it comes with a limited number of features.
The brand also offers an online store service wherein it creates a professional online store backed by all the crucial integrations and features.
In this category, it offers 3 plans listed below.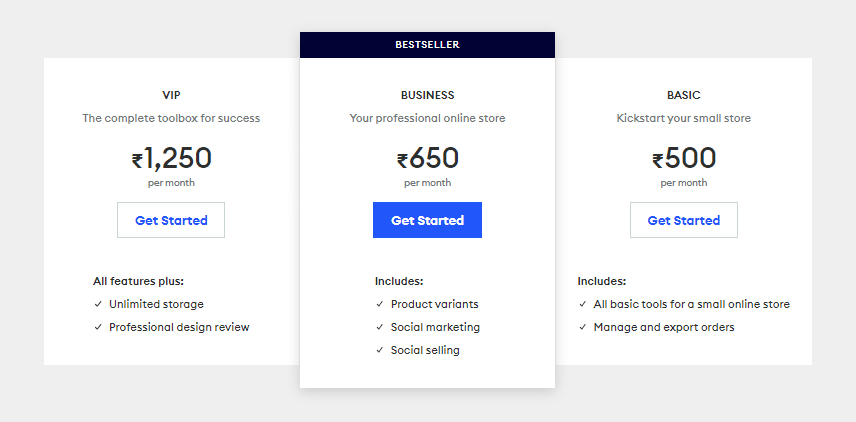 –              VIP: This is a complete professional plan that comes with a full toolbox to achieve success. It costs Rs. 1250 a month and offers multiple features. A user will get unlimited storage, professional design, an online store, zero transaction fees, HTTPS security, free domain, unlimited bandwidth, customer support within an hour, 20 forwarding email addresses, multiple payment methods, product variety, multiple product layouts, discount codes, social selling, strikethrough prices, unlimited web pages, image library, ad-free service, statistics, advanced SEO, etc.
–              BUSINESS: It's the best-seller plan wherein one gets a professional online store without paying much a month. The plan costs Rs. 650 a month. It comes with product variants, social marketing, social selling, zero transaction fees, HTPPS security, free domain, 15GB storage, 20 GB bandwidth,  customer support in 4 hours, multiple payment methods, discount codes, multiple product layouts, advanced SEO, statistics, professional design, ad-free service, 50 web pages, etc.
–              BASIC: This is the 3rd plan that costs Rs. 500 per month. As the name suggests, it comes with basic features to kickstart a small online store. It is meant to manage and export orders seamlessly. The plan offers limited features such as an online store, zero transaction fees, free domain, 10GB storage, 10 GB bandwidth, customer support within 4 hours, multiple payment methods, 10 web pages, ad-free services, contact forms, mobile optimization, and statistics.
To kickstart your website in this fast-paced online world, one has to find a unique domain name. Jimdo assists you with the best domain names with it's smartest process to find and register the best domain name for your business. The brand offers a custom domain name registration with HTTPS security, hosting, and in accordance with GDPR. It also offers four different domain extensions, including.COM, .ORG, .INFO, and .CO.UK.
In case, one has a domain name then he can transfer a domain at Jimdo.
If you are looking for an impressive logo then Jimdo will assist you with it. The brand offers a free logo creator tool that helps you to get a personal or professional logo within a few minutes effortlessly. One can design it right from the scratch with the help of an intuitive logo maker offered by the brand. There are multiple high-quality formats to download the logo, resizing options available for social media profiles, multiple color combinations, a rich library of fonts and icons, and users will get full rights to use it anywhere. There is no license fee for it.
Instagram and Facebook selling services
The brand also helps you to sell your products on two major social media websites, Facebook and Instagram with it's amazing tricks and social ads. The brand helps users to set up a shop on Instagram and Facebook to turn their followers into regular customers. The brand helps in social media marketing and promotion to make your online store or website popular and in limelight.
SERVICES
The brand offers a comprehensive blog for young entrepreneurs and small businesses to scale up their sales and achieve success. One can easily get suggestions and guidance on self-employment, how to start a business, how to create a profitable website, tips on creating an online store, tips on SEO and marketing, etc.
The blog gives a deep insight into digital world news, tips, inspirational stories, startups, business ideas, etc.
If someone has questions related to Jimdo's exclusive website builder or any other product or service, then they can easily visit this section. The section is designed to answer all the queries related to Jimdo's basics, designs, website builder, online store, plans, SEO, domain, email, etc.
In this section, the brand offers inspiring and successful websites built with the help of an incredible Jimdo website builder. Here, one can find out excellent examples to get inspiration from and design amazing websites for their personal or professional goals.
Endnote
The main vision of Jimdo is to bring the digital revolution and empower self-employed people through it's incredible digital products and services.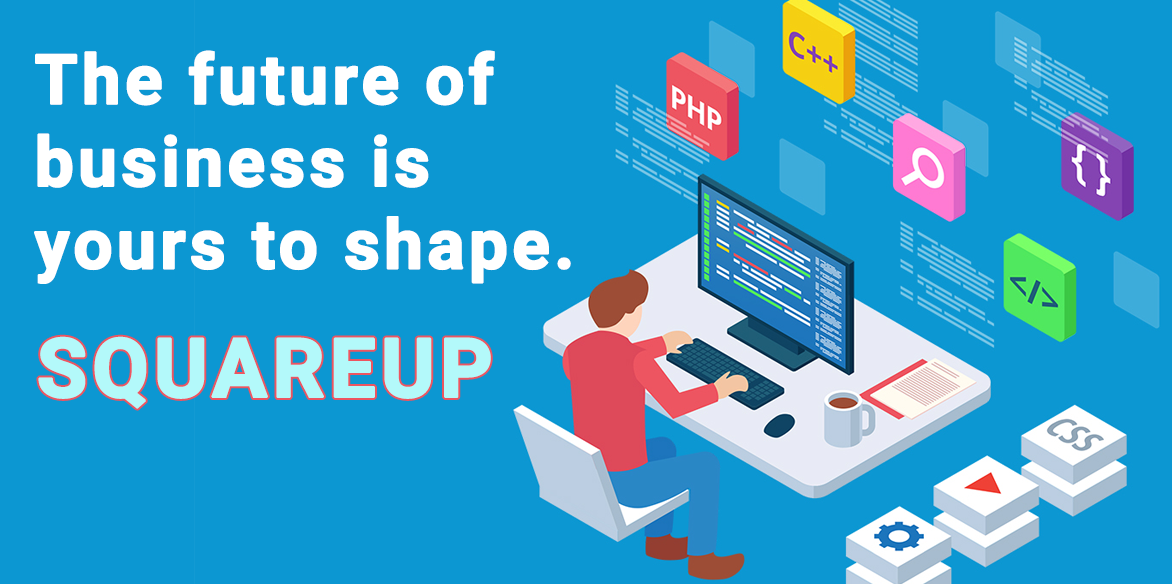 Online payment is one of the most crucial aspects of any online e-commerce store. It has to be seamless, user-friendly, and instant. Any delay or technical glitch can cause a lot of discomfort and inconvenience to your customers and they may move to some other store. Be it a startup, small business, or a large business, payment service has to be very effective and smooth like butter. That's why before creating an online store, it's very important to pick the best and most effective merchant services provider that can bridge the gap between a customer and bank or financial organization to enjoy transfers of funds/payments without beating around the bush. A hassle-free mobile payment platform is nothing short of a boon for an e-commerce store, financial organization, and any startup to retain customers by offering them seamless payment services.
To help every online business with the best and quickest payment services, Square brings a versatile range of financial services and digital payment methods. However, the brand has now become Block. Earlier, it used to be Square. However, the main offering of the company is still with the name of Square, which is a payment platform for all small businesses and startups.
About Square
The company was started with the aim to simplify the payment services for every online business owner. Be it credit cards or any other mode of payment, the brand wanted to add comfort, seamlessness, and convenience for business owners so that they can offer simplified payment services to their customers without losing them. However, over a time period, the brand has moved beyond payment and merchant services. It has now become a hub of business tools, equitable loans, and a funding service for every new business owner who wants to make it big in the business world. The brand lends support to every type of business ranging from sports to technology to lifestyle, etc.
Square is basically a digital payment platform that simplifies the payment process for all small businesses and startups. It helps businesses to accept credit card payments and make use of tablet computers as payment registers to capture the date and place of a retail transaction. It covers all the details needed by a customer on its invoice. After making the payment, the system helps the merchant to issue a receipt of the transaction to a customer and keep one for himself. Hence, it simplifies the complicated process for small businesses.
However, when it comes to Block, it offers an umbrella of multiple businesses, services, and products, including:
Cash App: It helps to do money transfers among and between users and businesses.
Afterpay: It's a service called Buy-Now-Pay-Later.
Weebly: It's a web hosting service to kickstart an online business website.
TIDAL: It's a subscription model to enjoy unlimited music and video streaming round the clock.
How did it all start?
Square started off it's journey in 2009 with two good friends, Jack Dorsey and Jim McKelvey. One day, Jim was unable to complete a potential sale for his products, glass faucets, and fittings due to the non-acceptance of credit cards. Then, he started working on the problem along with Jack in a small office located in St. Louis. The inspiration behind the brand's name came from the square-shaped card readers.
In 2017, the brand launched it's CashApp that started allowing merchants to make use of highly popular bitcoin technology in their business.
To date, Square, now Block, has successfully received 7 rounds of funding. In November 2015, the company went public. The prominent investors in the company are Acequia Capital, Khosla Partners, and Sequoia Capital.
Currently, Block is behind Square, the Square logo, Square Capital, Square Financial Services, etc. The brand is not a bank but offers a wide range of financial services through it's Square Financial Services.
Products
Ecommerce
Here, the brand offers everything to kickstart your dream of selling online. Right from an online store to point of sale to social media to virtual terminal to invoices to payment processing to all types of online solutions, the brand assists you with everything to help you build a successful eCommerce store.
Customers
Retaining customers is a big problem in today's world. Hence, the brand offers a particular section where it offers solutions to accelerate your online business. Here you can find out various marketing techniques, loyalty programs, customer directory, gift cards, website templates, messages, product descriptions, etc to retain and make your customers happy.
Banking
Banking and payment services act as the backbone of any online business. Hence, the brand simplifies it with it's incredible and effective banking and checking services. On top of that, it also offers a loans service to help small businesses to scale up.
Staff
Running staff is quite a daunting task. Hence, the brand offers a special category wherein it addresses all the problems related to staff, including payroll services, employee benefits, timecards, and permissions.
Developer
It is very important to develop a system that offers seamless and hassle-free services on your online store to all customers. Hence, the brand offers cutting-edge website development solutions and third-party integrations, and customized solutions to business owners. Currently, it offers an app marketplace, developer APIs, contact sales, find and agency features.
What types of businesses are covered?
Square covers all the businesses mentioned below:
Retail: Here, the brand offers all types of retail tools that one requires to run an in-store or online store.
Food and beverages: here, the brand offers all the essential tools to run your food and beverages business seamlessly. Here, one can get hands-on tools and solutions for coffee shops, full services, bars and breweries, ghost kitchens, etc.
Professional services: If you are running a beauty, repair, or any health business, then here you can find out all the essential tools and solutions to run it professionally.
Large businesses: If you are running a large business where you need customization, custom solutions, secure platform, or scaling features then the brand helps in a great manner.
Why Pick Square?
Square is a one-stop solution for all types of businesses. It offers an essential and versatile range of financial and online services to create and transform any business into a success. The brand offers so many tools, apps, payment services, financial services, and a lot more resources to help all the small businesses to scale up in real-time and enhance their profits tenfold. Be it an online store, or a small business, the brand enhances the productivity, efficiency, and online experience with it's multiple business solutions, apps, and tools.