Moonpig Reviews : online markets for greetings cards and gifts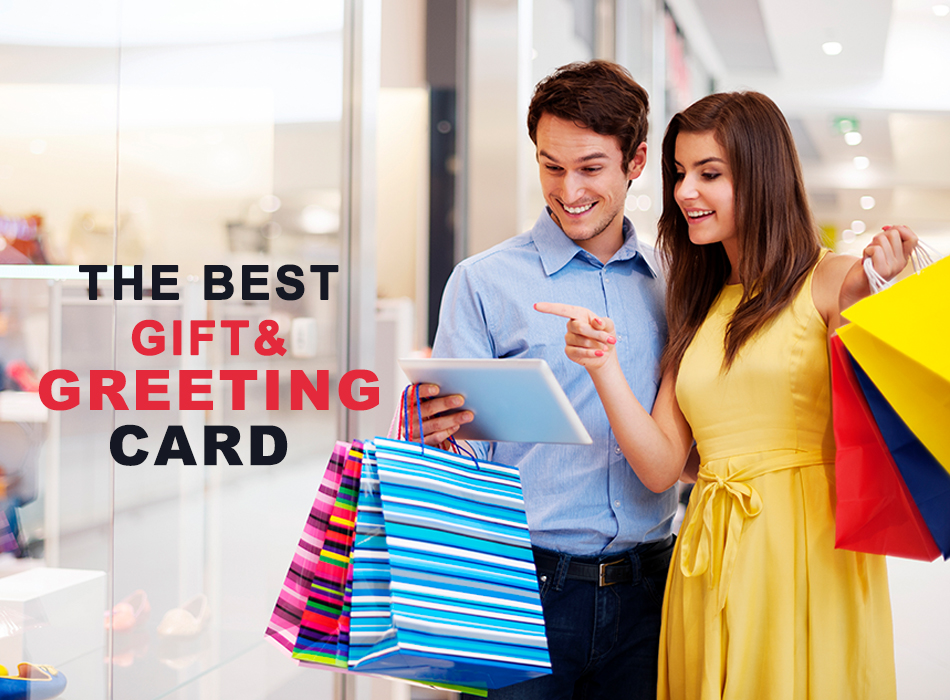 About moonpig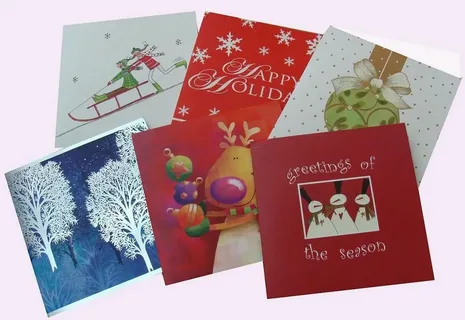 Want to let that special someone know that you're thinking of them? Fancy a more personal way of making them smile rather than supermarket flowers? Moonpig is the place to go forpersonalised cards, gifts and flowers to wow your nearest and dearest. Having made over a million people smile since they began, Moonpig is waiting to help make your loved one's day.
Overviews of moonpig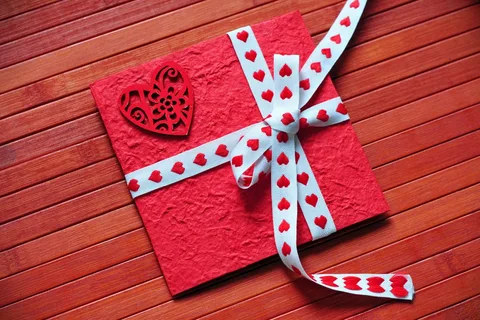 Moonpig believes that a personal touch can mean so much more than your average card and have a mission to make people's days better. Their range of top quality personalised items, cards and flowers are perfect for when you want to give a little bit more than last-minute buys. Moonpig knows that there's always someone that you could reach out to and let them know you're thinking of them, so are continuously updating their ranges for lovely ideas to surprise your nearest and dearest. Add special names, dates, photos and even your own handwriting to Moonpig cards to make them into your own creation. The company is proud to now be one of the top 3 online flower retailers for all occasions. Moonpig have worked hard to develop their innovative letterbox flower range so that fresh bouquets can be waiting ready to be assembled as a surprise when the recipient walks through the door. Moonpig reminders is an extremely useful feature that allows you to store special dates in your account and gives you a nudge in the weeks leading up so that you can create great cards every year for that special someone. Their cards are made with thick paper so that they don't get bent in the post and can last a while on the mantelpiece. The customer service team are on hand to answer any questions you have from selecting and uploading photos to delivery dilemmas. Since their establishment in 2000, Moonpig has provided over a million smiles on the faces of many and intend to keep that going always.
Services offered by Moonpig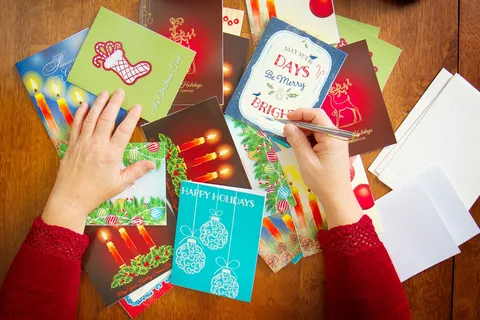 There are two main ways to search for the items that you need on the Moonpig website; by person that you are looking for e.g. mum or friend, and by what you are looking for e.g. birthday or engagement. The 'For Who' option covers all family members, distant relatives, friends, couples, bosses, teachers, colleagues and many more. The 'For What' filter covers all occasions such as Valentine's Day, Thank You, engagement, wedding, sorry you're leaving, driving test, Easter, get well soon, new home, new baby and many more. You can also go straight to their greetings card section for some inspiration. Adding photos to cards is a fun way of personalisation for humorous cards and a lovely memory for more special ones. Their range of cards covers many brands that you may find in high-street stores, but with the advantage of being able to add your own personal text for an extra touch. As well as cards, flowers and the new letterbox flowers, Moonpig offers a great range of gifts online. These range from chocolate and alcohol to mugs and beauty gifts.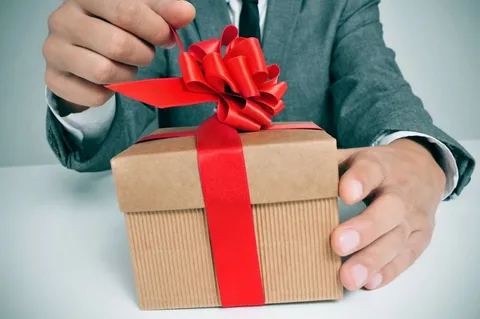 Have you ever purchased from Moonpig? Were you happy with the item(s) you received? What are your thoughts on the range and pricing of the items? Did you find everything you need online? What was your experience with their customer service team? All feedback is useful, whether it is positive or negative – so share your thoughts and help others to shop online.
Have you ever purchased from Moonpig, or are you looking to? Read genuine reviews here.
I received a gift pack from Moonpig… I received a gift pack from Moonpig sent to me by my son which cost £32. I received a small bunch of dead flowers, A flat balloon and a box of chocolates that you could buy the equivalent of in a local pound shop.I made a complaint to Moonpig directly who were unwilling to make any sort of amend unless they received a photo of the product. I explained that I'd thrown the products away as I didn't really want to keep a deflated balloon or a dead bunch of flowers. I don't think that's unreasonable? Moonpig customer service is appalling, their gift sets are overpriced with extremely poor quality products. The word 'RIP OFF' springs to mind. Buyers Beware. EXTREMELY UPSET & DISAPPOINTED WITH THIS COMPANY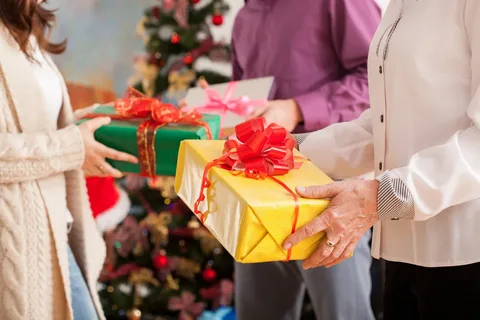 I have used Moonpig on numerous occasions and up to about about three years ago I found them very satisfactory. The quality of their cards and the speed of their service remains good but the mistakes they make are becoming more and more frequent. Last Christmas (2016), they completely messed up an order of about 15 cards I sent and wrote to me telling me that they could not advise me which ones had been sent in which ones had not and reimbursed me the cost of the order. To this day I do not know who received my cards and who did not . Then recently, in early November, I sent a birthday card to my wife who was staying with my daughter in America. It didn't arrive. This Christmas, I completed in order for Christmas cards and my daughter told me during a telephone conversation with her that they had received a card but it was for the wrong person . Someone else's card at been placed in the envelope addressed to her.
I contacted Moonpig and they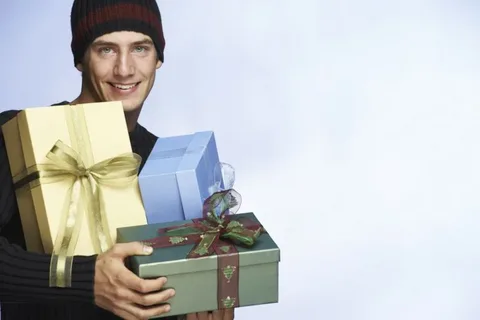 responded swiftly, resent the card and reimburse me as a gesture of goodwill for the card. They also told me that they were resending my wife's birthday card . Why they think that a birthday card sent over a month late would be of any use I don't know. My wife is now back with me so won't receive it anyway . I'm not complaining about their attempts to right their mistakes, but people who send cards want the cards to arrive not just received reimbursements for mistakes made by the company they deal with. These seem to be becoming more and more numerous with Moonpig. Buck up Moonpig and get your act together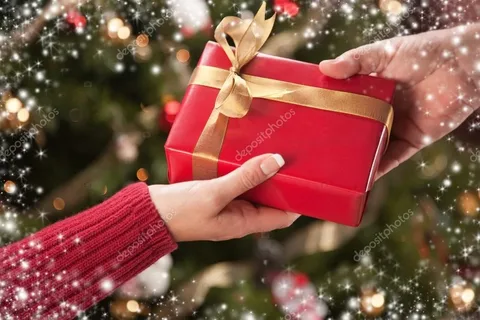 Whether it's a birthday, Mother's Day or just a thoughtful gift, flowers are the perfect choice
If there's one way to brighten someone's day, it's with a striking bouquet of flowers. That's why we've researched and reviewed some of the best flower delivery services in the UK right now. They're the ideal gift for almost any occasion, but you can't always make the delivery in person – that's where a decent delivery service comes in handy.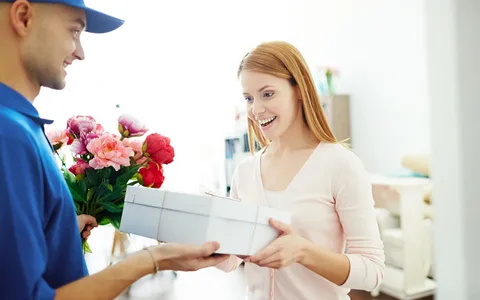 Our recommended flower delivery services offer a seamless buying experience from start to end, providing gorgeous bouquets at the drop of a hat for prices that won't have you thinking twice. All the below options make choosing quick and simple too, meaning you'll able to complete the entire process on your phone or laptop from the comfort of your own home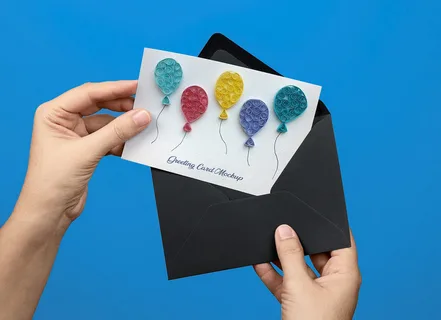 We're here to help you decide on a flower delivery service that suits your needs (and your budget). There's a huge number to choose from, after all. The last thing you want is to fork out for a service that doesn't deliver the goods – both literally and figuratively. Below you'll find our round-up of the best online florists, followed by our guide to choosing the best flower delivery service for your needs.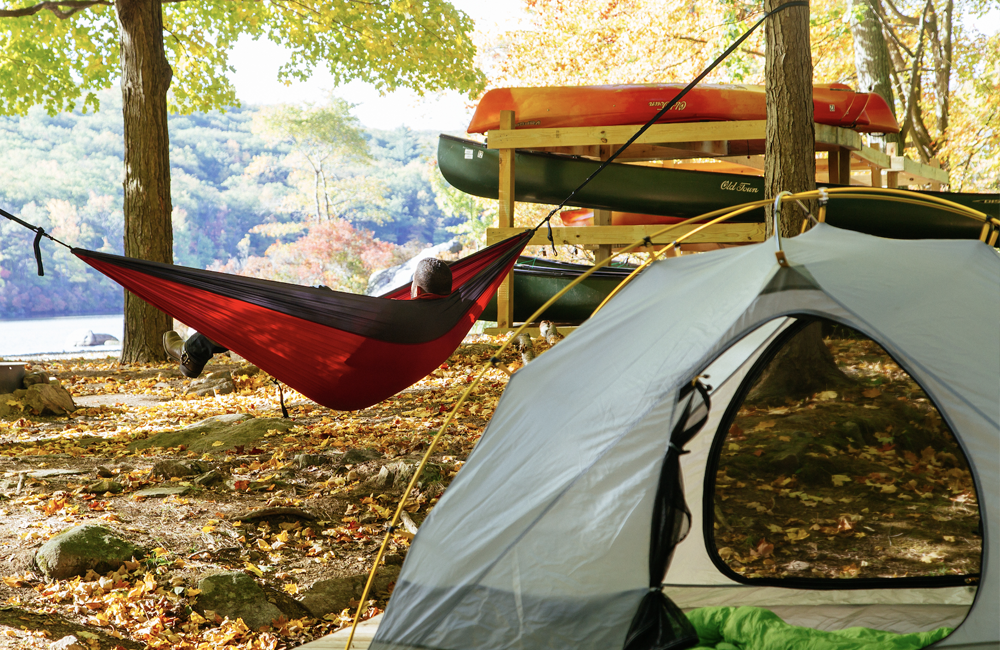 Camping World
For some people, nothing tops the freedom of spending a holiday at a camping site or tracking to stop at several camping sites along the way. But before you even think about starting a holiday, you will need supplies like a tent, camping gear and more. But where can you get them? One of the shops that offers them is Camping World. But what kind of quality tents do they offer? Will their kettles and toasters really be handy and useful? And do their barbecues provide you with a good meal? Will your order be delivered in time for your holiday? And if something is wrong, can you count on their customer service to try their utmost to make things right? For these matters, read what current, former and regular customers of World Camping have to say about this company. Their reviews can help you to know what you will be getting if you order at World Camping
About World Camping
World Camping is a website that offers camping equipment. They sell items for camping like tents, tent carpets, windbreaks, sleeping bags, air tents, cook sets, lightning solutions, chairs, tipi tents, heaters, tans, first aid kits, outdoor activities, roll mats, air beds, camp kitchens, loungers, lanterns, tableware, backpacking stoves, BBQ's, gas stoves and more. For caravanning they offer toilets, wardrobes, wheel chocks, awning, chargers, jumpstarters, furnitures, gas regulators, kettles, caravan motor movers, caravan steps, etc. They also have a category of clothing with shirts, belt, sandals, shorts, snow boots, walking stocks, gloves, salopettes, trousers, wellington boots, thermal clothing, fleece clothing and more. They even have a category of bushcraft and military which includes navigation, camouflage, climbing equipment, military cooking gear, survival kits, insect protection, emergency blankets, hand warmers, foot warmers, fire lightning and more. And their assortment includes many brands like Snuggi, Steiner, Trespass, Rogue, Streetwise, Royal, PMS, Quest, Regatta, Campa, Easy Camp and many more.
Services of Camping World
Their whole assortment of camping gear can be ordered via their website. If you order via their website, you will get £25 off on the first order that you place. The people from Camping World will make sure that your order is delivered to your home. They have a 365 return policy so you have a whole year to change your mind and send an item back
Complaints, Compliments and Tips for Camping World
Have you ever ordered something from Camping World? In that case, we would love to hear what you think about this company. Were you satisfied with your order? Are their camping beds comfortable? Do their sleeping bags keep you warm enough? Are their windbreakers durable? Do their tents withstand rain, wind and other forms or bad weather? And in case of a problem, did Camping World and its customer service help you to solve the complaint? Let us know via a customer review. Your review can help others to find out how things at Camping World are really run.
Is Camping World the best place to look for camping gear? Read reviews about their camping beds, tents, military equipment, tablewarem gas stoves etc
MacSports Club Chair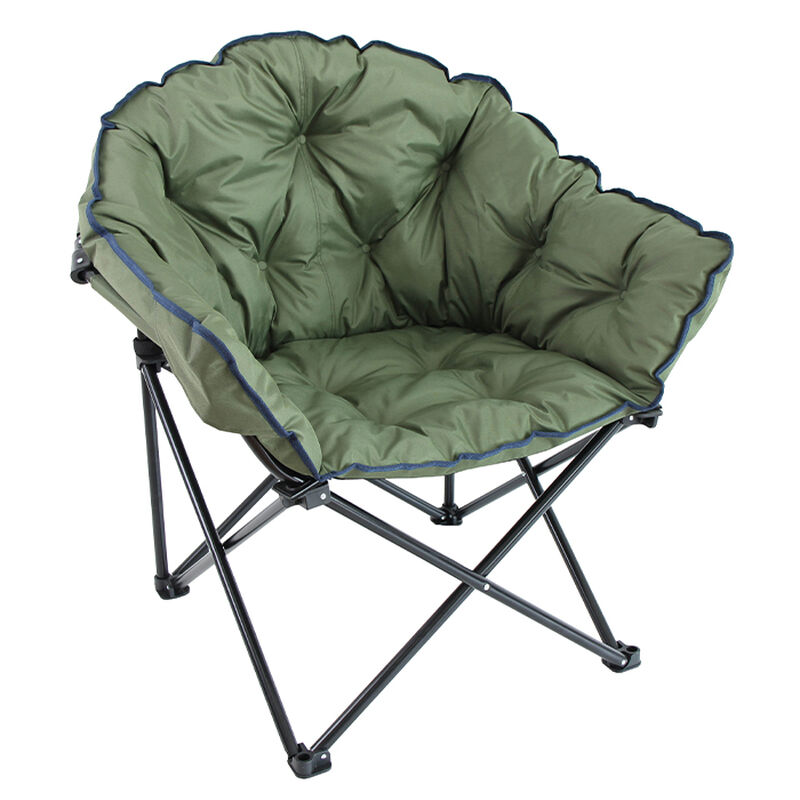 Extra spacious to allow comfort for everyone, the MacSports Club Chair can be used indoors or outdoors, at the beach, campsite, backyard, anywhere you need comfortable seating. This padded, cozy, comfy chair is made with durable, water-resistant polyester fabric to withstand even harsh outdoor conditions. The powder-coated steel frame supports up to 225 lbs. but only weighs 18 lbs. to allow easy transport in its carrying case.
• Cozy, oversized cushioned club chair
• Durable, stain and weather-resistant fabric that can easily withstand the harsh outdoors
• Folds up easily for transport in its carrying case
• Durable steel frame supports up to 225 lbs.
• Overall Dimensions: 34″W x 33″D x 33″H
• Seat Dimensions: 21″W x 22″D x 19″H
• Folded Dimensions: 12″ x 10″ x 42″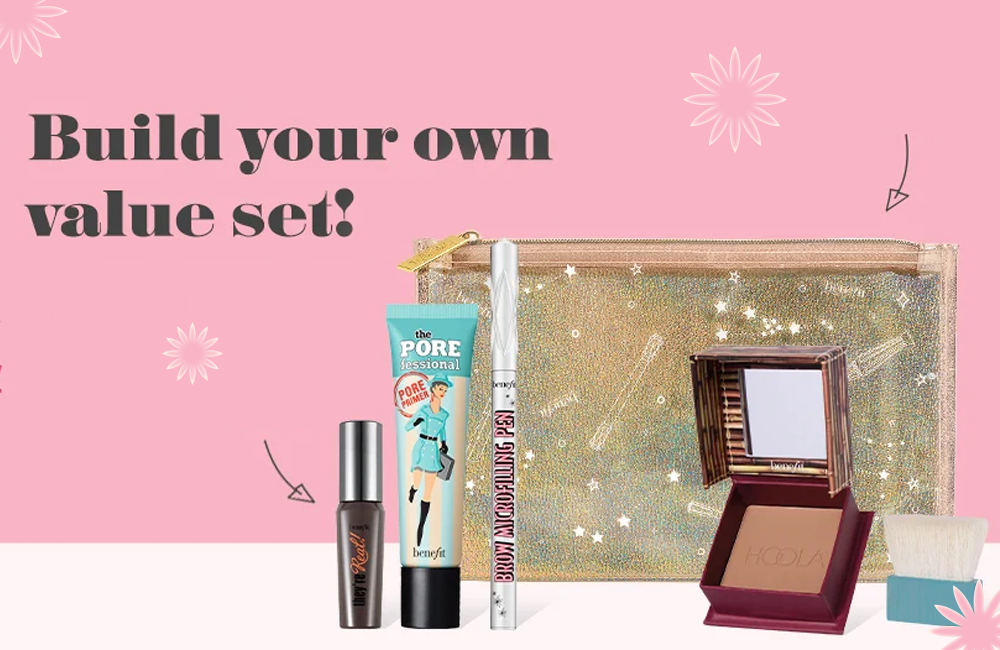 About Benefit Cosmetics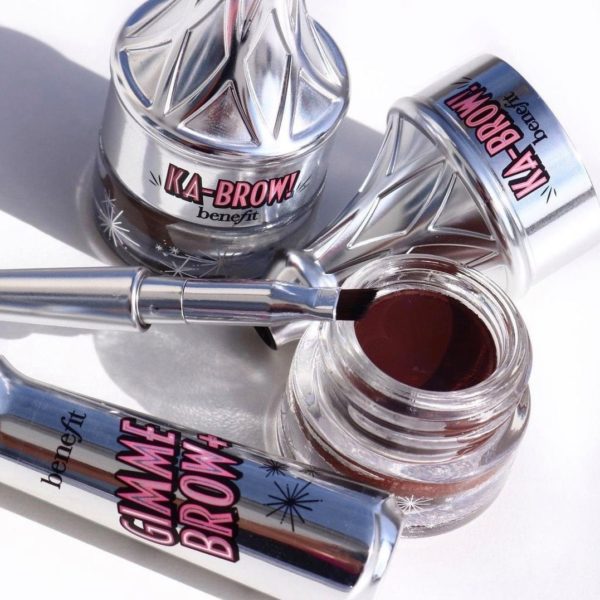 Benefit Cosmetics is a beauty brand known for its line of one-of-a-kind brow products. They rose to fame with a rose-tinted lip stain, but also offer mascaras, primers, bronzers, and of course, brow definers.
If you've ever been to Sephora, you might have come across the Benefit BrowBar, a service where trained cosmeticians use the brand's products to transform your eyebrows.
The company has 6.2M followers on Facebook, and 10.1M on Instagram and has been featured in E! Online, WWD, Refinery29, Elle, InStyle, New York Post, The Guardian, Glossy, and many other publications.
This Benefit Cosmetics review will take a close look at the brand and its best-selling products, customer ratings, promotions, and more, to help you decide if Benefit makeup is worth the buy.
Overview of Benefit Cosmetics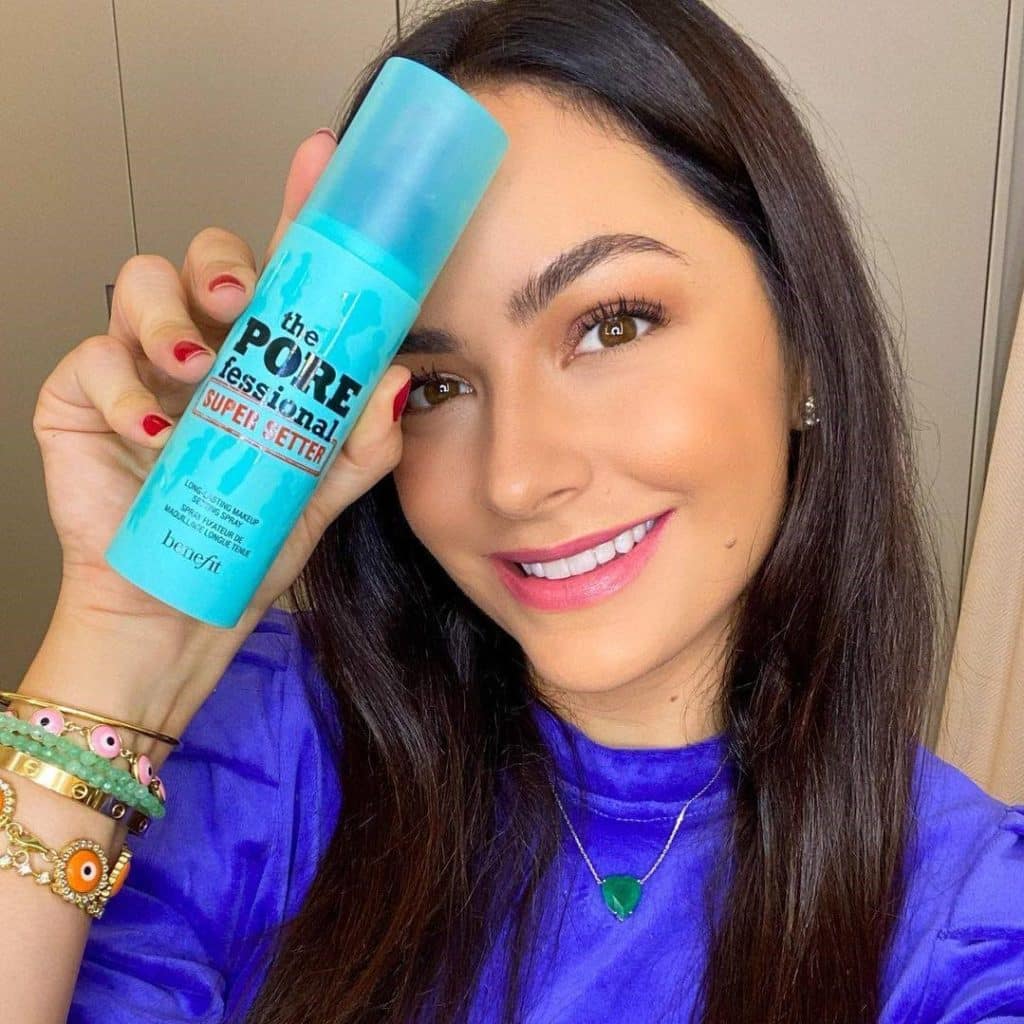 Benefit Cosmetics was founded in 1976, originally called The Face Place. Twin sisters Jean and Jane Ford decided one day to start some type of business, and chose to open a cosmetics company.
Good thing they did, because Benefit is now sold at over 2,000 beauty counters in over 30 countries.
The brand put its roots down in San Francisco, where they are currently still headquartered. Their first ever product, Rose Tint, now known as Benetint was created for an exotic dancer. It's one of their bestsellers still to this day!
Benefit Cosmetics was later bought by LVMH in September 1999 and is now spearheaded by Jean and Jane's nieces and daughters, Maggie and Annie Ford Danielson.
Next up, this Benefit Cosmetics review will provide an overview of the brand's pros and cons.
Pros
A variety of cosmetics and accessories to choose from for the eyes, face, brows, and lips
Over 40 years of expertise with cosmetics
Offers a wide range of quick fixes to beauty dilemmas
Does not use toxic heavy metals in its formulas
Available in over 30 countries
BrowBar service introduces potential customers to their brow products
The brand also offers waxing and makeup application services at local Sephora locations (COVID-19 regulations permitting)
Virtual brow consultations featuring brow mapping
Virtual try-on's included with each individual product page
Affordable prices for high-quality products
Get a Big Brow Love Set for $30 (a $72 value)
Students get a 10% discount
Great sale section
Free U.S. ground shipping with the code: 'FREESHIP'
60-day returns
Cons
Some customers have complained about the flaking of their mascara, and the quality of products in regards to application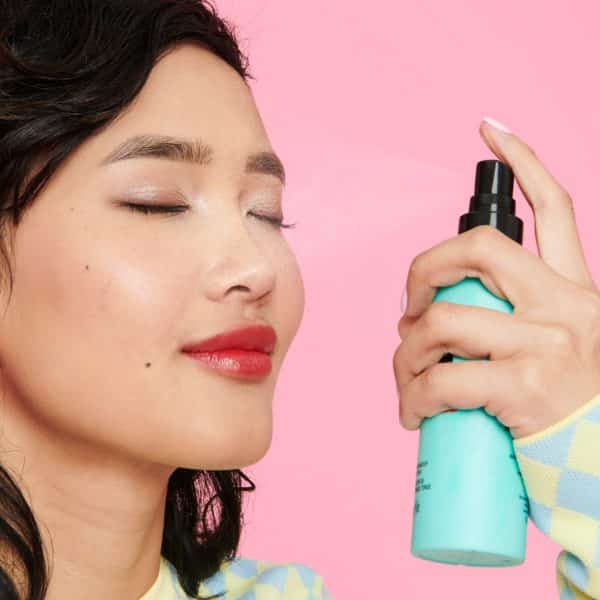 Whether you've over-plucked your brows, or your eyelashes are too blonde to be seen, Benefit Cosmetics has a beauty solution for you.
This Benefit Cosmetics review will feature the brand's best selling beauty products; from eye-opening, long-lasting mascara, to volumizing brow gel, and their infamous cheek and lip tint.
Benefit Cosmetics Mascara Review
Mascara is one of the most basic makeup products many women can't go without, but we all have different goals of what we want our lashes to look like.
Whether you're after simple, natural curls, or dark and dramatic lashes, Benefit Cosmetics' best-selling mascaras, featured below, will open your eyes to a world of possibilities.
Benefit Cosmetics They're Real! Lengthening Mascara Review
Mascara has the ability to make eyes appear larger, and most makeup looks are incomplete without it.
Available in both mini and regular sizes, this They're Real Lengthening Mascara adds dramatic length to lashes, while lifting and curling for a glamourous effect.
The domed-tip brush adds volume and flare to natural lashes without pesky clumping. Perfect for all-day wear, They're Real Lengthening Mascara comes in Jet Black and Beyond Brown colors.
Draw more attention to your beautiful peepers with Benefit They're Real Mascara for $13–$26. 
Benefit Cosmetics They're Real Magnet Extreme Lengthening Mascara Review
These aren't the magnetic falsies you've seen online. These are your own, real lashes. This mascara uses the power of magnetic force to draw your lashes outwards.
They're Real Magnet Extreme Lengthening Mascara keeps lashes long and lovely for up to 36 hours without smudging or flaking.
Improving the look of lash length by 40%, this mascara uses an extender brush and an added magnetically charged coil core to pull the formula out beyond the length of your natural lashes.
You may be thinking, magnets sound hard and heavy, but They're Real Magnet Extreme Lengthening Mascara is actually lightweight and flexible. Available in mini and regular sizes, this item is $13–$27.
Benefit Cosmetics Roller Lash Curling Mascara Review
It's all about the eyes with this Roller Lash Curling Mascara. The Hook 'n' Roll™ brush grabs lashes, separates and lifts them, then curls them for a subtle, but flirty look. This formula sets your lashes 12 hours, an appropriate choice for wearing to the office.  
The Roller Lash Curling Mascara has a conditioning effect because of Vitamin B5 and Serin. So while the mascara makes your lashes look good, it's actually strengthening them as well.
This mascara is available in a satin finish of Ink Black or Brown, in mini and full sizes for $13 or $26 respectively.
Benefit Cosmetics BADgal BANG! Mascara Review
This water-resistant, smudge-proof mascara uses aero-particles sourced from space technologies to lift and lengthen lashes for 36 hours.
This mascara does more than make your lashes reach for the skies, the Provitamin B5 included also helps to naturally thicken them over time, so you can still rock a flawless natural look on those days you just can't be bothered to do makeup.
The BADgal BANG! Mascara uses a Slimpact! Brush that coats your lashes from root to tip for some extreme volume. Try the BADgal BANG! Mascara for $13–$26. 
Benefit Cosmetics They're Real Tinted Eyelash Primer
You use a primer before you put your makeup on your cheeks, eyes, and t-zones, but why aren't we using primer for the most essential and delicate part of our face? Our eyelashes!
The They're Real Tinted Eyelash Primer acts as a guard for your lashes against harsh mascaras and makeup while adding a layer of tinted volume before mascara application.
Known for its water resistance, the primer can also be worn alone for a subtle nude look. Plus, the formula is confused with Provitamin B5 to support last strength and growth.
In a brief customer consensus, it appears that this is one of the brand's most loved products. Here are some numbers to prove it:
91% of customers said the primer was soft and buildable with mascara for over 6 hours
94% of users noted lash definition
92% of buyers stated the primer added volume
Grab this brand's They're Real Tinted Eyelash Primer for the bargain price of $25.
Benefit Cosmetics Eyebrows Review
Big, bushy brows have been in style for a few years now. For some, the bushier the better. For others, simple and sleek is the way. Some want a filler to amp up the volume, while others need a gel to help control their natural shape.
Benefit Cosmetics' best-selling eyebrow products, featured below, can help you to fill, accentuate, or define your brows.
Benefit Cosmetics Gimme Brow+ Volumizing Eyebrow Gel Review
You've got the raw materials, but you struggle with keeping your brows in place. Instead of accidentally overplucking, try the Gimme Brow+ Volumizing Eyebrow Gel.
This gel tames and tints your arches slightly, depending on the color you choose. Got super blonde brows but rich, chestnut hair? Choose the Warm Auburn Brown, which is just one of Benefit's 10 shades of this classic brow gel.
This waterproof brow gel contains microfibres that actually create a fuller-looking brow. Of, course, penciled on brows are stunning too, it's just about preference here.
Available in full, mini, and value sizes, the Gimme Brow+ Volumizing Eyebrow Gel ranges from $13–$48.
Benefit Cosmetics Brow Microfilling Pen Review 
Pencils give you some control over defining the shape of your eyebrows, but the point is never fine enough. The Brow Microfilling Pen allows you to create precise strokes that look akin to eyebrow hair, for that ultra-natural look.
Don't worry about scalding summer days and sweat dripping down your perfectly painted brow, this pen is waterproof and lasts all day.
With a similar look to microblading, the Brow Microfilling Pen lets you have gorgeous, thick brows without ever having to leave your home. Available in 4 shades, this brow pen comes in full size only, for $25.
Benefit Cosmetics Cheek and Lip Stain Review 
Benefit Benetint, the product that started it all. Originally developed in the 1970s, this Cheek and Lip Stain gives a rosy, youthful glow to cheeks. Or a just-bitten, electric pink look on lips. It's cute, sassy, and works on a range of skin tones.
This rose-tinted stain has a natural-looking finish and glides on with ease. Start with a little bit and build your way to a more vibrant eye-popping color. This cult-favorite Cheek and Lip Stain is available in full size for $18.
Benefit Cosmetics POREfessional Face Primer Review
This Benefit Cosmetics review believes there's nothing worse than spending hours on your glam, only for it to disappear a couple hours into your night of fun.
Benefit's POREfessional Face Primer sets your face up for smooth success with foundation, allowing for longer wear throughout the day or night.
Use before nights out on the town and dance to your heart's content. Or, keep your makeup in place for hours of photos during your little brother's graduation!
The POREfessional Face Primer minimizes shine, giving your face a matte look. Minimizing pores and deep creases, this primer is also silky and lightweight, containing Vitamin E to protect skin from free radicals.
The helpful POREfessional Face Primer comes in mini, full, and value sizes for $13–$54.
Benefit Cosmetics Hoola Matte Bronzer Review 
If you'd like a bronzer and blush combo to really bring your face to life, try the Benefit Cheekleaders Set. The Hoola Matte Bronzer comes in 4 shades in both mini, full, and value size, for $17–$44. 
Benefit Cosmetics Reviews: What Do Customers Think?
This Benefit Cosmetics review searched the web for helpful customer testimonials on the brand's best-selling products.
Below, you'll find real customer reviews sourced from the brand's website, Sephora, and Shoppers Drug Mart, which highlighted the products' quality, application, color options, and overall effectiveness.
First up, the Hoola Matte Bronzer is rated with an average of 4.6/5 stars by 277 customers on benefitcosmetics.com. One customer with olive skin remarked on the quality of this bronzer:
"This bronzer is unmatched. I've tried a few different bronzers but I keep coming back to this one. It gives your face a beautiful warmth and is so easy to apply."
Another customer, who has a lighter skin tone, loved this bronzer as well. She wrote, "Finally a bronzer that I don't have to try to convince myself looks good on me…it actually does, phew. The lite is just a perfect shade for defining pale skin."
A negative customer review read, "It made my face greasy, brown and rubbed off my makeup. It caked everywhere and only lasted three hrs." 
The Benefit Precisely My Brow Pencil is rated at 4.6/5 stars by 4.9K customers on Sephora. One customer who was happy with the application and color options of the Benefit Cosmetics' brow pencil wrote:
"It's precise like its description, so I'm able to draw individual hairs and fill in any sparse areas. What I love most is the shade range and how easily it glides on and lasts. I also love the spoolie which I use to comb my brows and my lash extensions." 
One customer who prefers the Benefit Goof Proof Brow Pencil to this one wrote, "Terrible, I wish I could return it but the whole thing crumbled apart and broke off while using it. I got about 4 uses out of it and it broke twice. I threw it in the garbage. Their goof proof is 100 times better."
They're Real Magnet Lengthening Mascara is rated 4.3/5 stars by 3,784 customers on Shoppers Drug Mart. A customer who loves the effects of this mascara wrote:
"mascara needs to be pigmented, lengthening, and volumizing. And this mascara does just that! The wand is nice and stiff so it really gets in there, and the formula is a great consistency. I LOVE how my eyes pop with this mascara." 
Another customer shared that this product does not hold true to its non-flaking claims:
"I'd check my face after a few hours and there will be black flakes all around my eyes, not the best look." This Benefit Cosmetics review would recommend replacing your mascara every few months, as dry formulas that are close to the expiration date are more prone to flaking.
Are Benefit Cosmetics Worth It?
The company offers solutions to beauty problems and does it all with a light-hearted vibe.
This Benefit Cosmetics review likes the angle the brand is coming from and the fact that they develop products that are innovative and effective. After reading customer reviews, the majority believes so as well.
The brand has been around for over 40 years and is available in 30 countries around the world, so their expertise is one thing you can rely on.
They often have promotions and offer discounts, offer free U.S. shipping, and have an extensive Benefit Cosmetics sale section for products they are phasing out.
These luxury beauty products are quite affordable for their high quality, and many customers have been able to find at least one product that they claim to purchase again and again.
Although some have mentioned that certain products are ineffective or dry out over time. Unfortunately, this is a certainty with many beauty products after they reach their expiry dates.
If there are more considerable issues with your Benefit Cosmetics products, they do have a 60-day return policy that has your back for a full refund.
For all of these reasons, this Benefit Cosmetics review believes that the brand is worth the buy. 
Benefit Cosmetics Promotions & Discounts 
This Benefit Cosmetics review found the following promotions and discounts available on benefitcosmetics.com currently.
Get a Big Brow Love Set for $30 (a $72 value)
Free U.S. ground shipping with promo code: 'FREESHIP'
Students get a 10% discount
A free weekender makeup bag with purchases over $80. Use code 'READY2GO'
Great sale section
Where to Buy Benefit Cosmetics
To access deals and discounts, buy Benefit products directly from BenefitCosmetics.com. The brand is available in over 30 countries, in stores including:
Sephora
Shoppers Drug Mart
Beautylish
Cosmetics NOW
TSC
Mode Sens
Walmart
FAQ
Who invented Benefit Cosmetics? 
Benefit Cosmetics' founders, Jean and Jane Ford invented the line of beauty products. They moved from Indiana to San Francisco to start the company in 1976.
What company owns Benefit Cosmetics?
Benefit is a subsidiary of the company LVMH. They were acquired by the French multinational corporation in 1999.
Is Benefit Cosmetics made in China? 
This Benefit Cosmetics review found one source that said that their cosmetics are designed and manufactured in San Francisco, and another that says they are made in Europe.
Are Benefit Cosmetics natural? 
Benefit is not a natural makeup brand. But, they do refrain from using heavy metals in any of their makeup products and put their customers' safety first.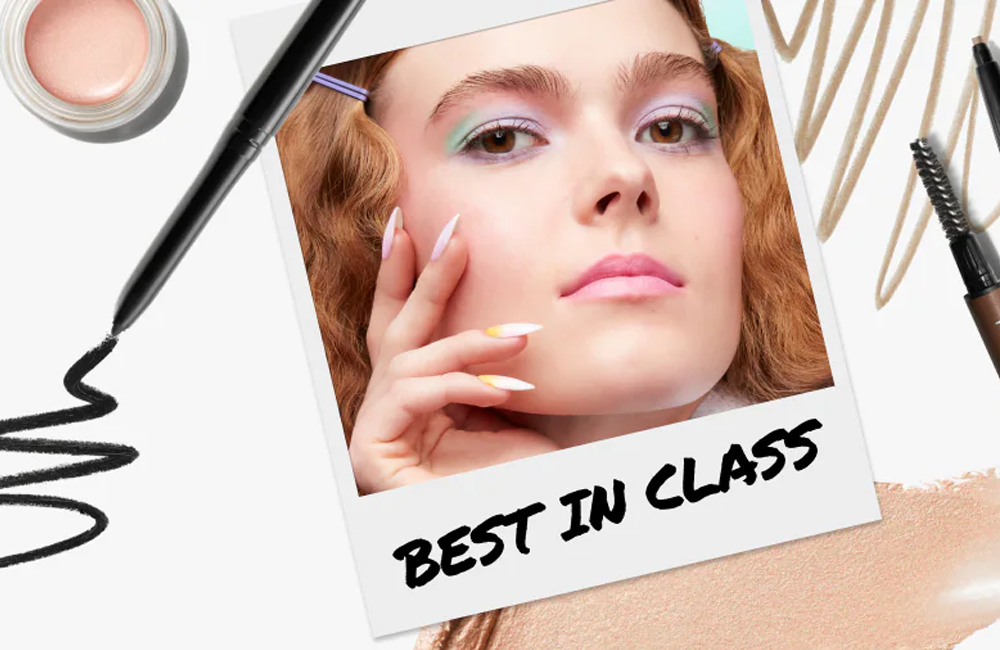 About MAC Cosmetics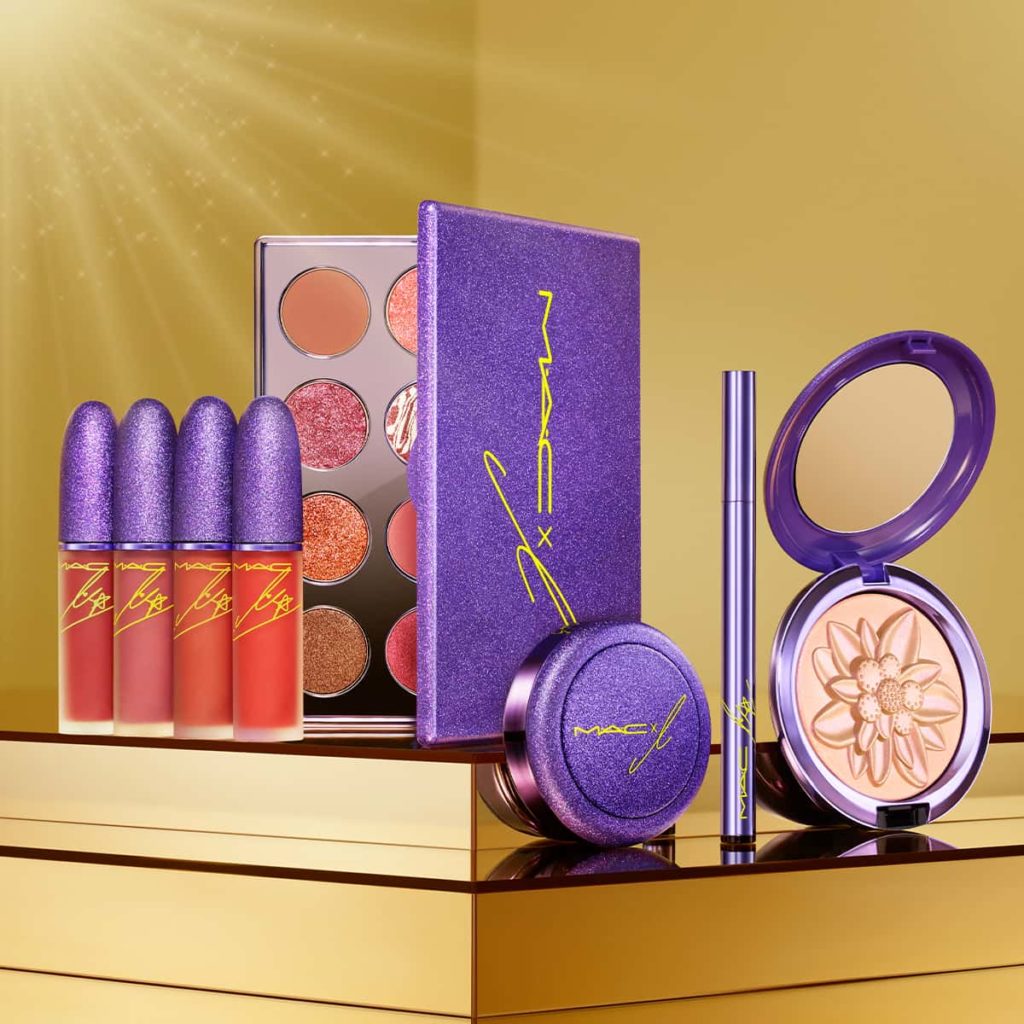 MAC is one of the most iconic names in makeup, loved for its high-performing cosmetics. In its collection, you'll find pigmented colors, full-coverage foundations, and long-wear liners.
Conveying its popularity almost seems unnecessary, but just to give you the full grasp of how successful and adored this brand truly is, a simple quote of its 24.3 million followers on Instagram should do it.
With write-ups in pretty much every popular publication, flip through any Allure, Glamour, or Harper's Bazaar, and you're sure to see MAC's name.
If that's not enough, MAC has also collaborated with some people and brands that you'll surely recognize, from Rihanna and Nicki Minaj to Barbie and Hello Kitty.
So what's in store for this MAC Cosmetics review? Mostly us grasping to convey how spectacular this brand really is through background information, best-selling products, and feedback. You'll also find answers to important FAQs. Let's dive in.
Overview of MAC Cosmetics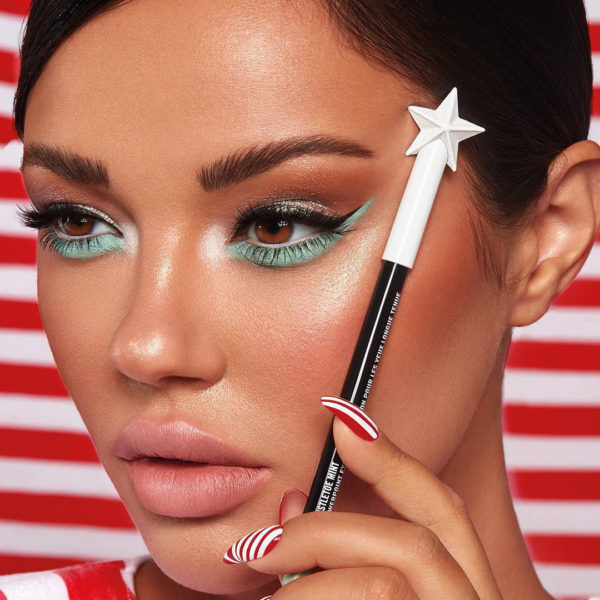 Inspiring beauty enthusiasts across the globe to get creative with makeup, MAC's mission is to "enable limitless self-expression by turning makeup into art for ALL – you included." The brand was launched in 1984 by Frank Toskan and Frank Angelo—and it quickly became a force to be reckoned with.
Over the years, the brand has come to stand for something so much bigger than makeup: equality, expression, and kindness.
But if you had the ability to rewind back to 1984 when the brand was just getting started, you'd see the two Frank's mixing their own formulas at home.
Upon launching the brand, the pair chose to package their mixtures into what would become their signature black pots—something MAC is still known and loved for today.
Of course, those pots are just one thing that this revolutionary company is associated with. Throughout its history, MAC has always been one to give back, donating to help the fight against HIV/AIDS, rallying for equal rights, and supporting the LGBTQIA community.
Although MAC was founded in Toronto, it now operates from its headquarters in NYC. The brand's products are sold in more than 100 countries worldwide, and it operates more than 500 stores.
Since you've now got a feel for the faces behind this iconic brand, our MAC Cosmetics review will move on to its celebrated makeup collections. Let's first summarize its highlights to give you an idea of what the company is all about.
Highlights
Wide range of products for face, eyes, and lips
Inclusive & expressive color line
High-quality formulas
Affordable
Accessible
Tons of deals & discounts
Ships around the world
Free US shipping & returns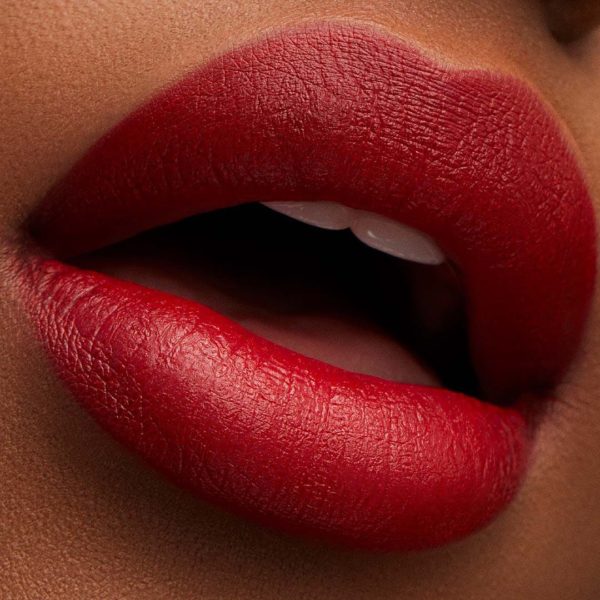 MAC has an incredibly vast selection of makeup, covering the must-have list of products for your face, lips, and eyes. The brand's M.O is pro beauty, and in addition to makeup, it offers removers, tools, and brushes to help you get that flawless look you're really after.
Coming up, this MAC Cosmetics review will joyfully dive into the brand's makeup bag, pulling out crowd-pleasing lipstick, foundation, powders, brushes, and mascara.
MAC Lipstick Review
If you love options, you're going to fall for this MAC line. It's packed to the brim with dreamy lipsticks, glosses, and liquid lip colors, and, oh boy, does it pour on the color. Out of its large range of options, one reigns supreme, and just below, you'll find out exactly which lipstick and color that is.
MAC Matte Lipstick Marrakesh Review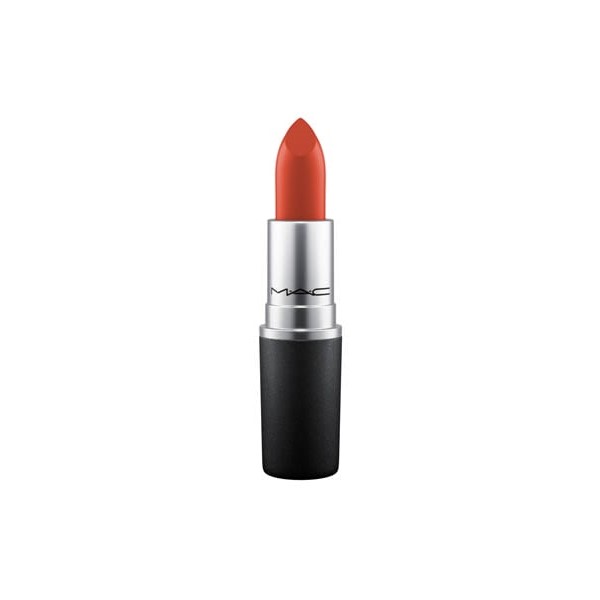 MAC is the #1 selling lipstick line in the US, and it's not hard to see why. Offered in 30 delicious colors, the one featured here is called Marrakesh, a spicy, earthy shade that calls to mind hot nights and sun-kissed skin.
It's the terracotta red your exotic dreams are made of, swiping on a high-pigmented shade and settling into a sexy matte finish. Pick up a 0.1 oz tube of MAC Matte Lipstick Marrakesh for $19.
MAC Foundation Review
Foundation is something that MAC is known for, and it has quite the collection to prove it. Ranging from full-coverage sculpting formulas to silky waterweight liquids, its best-selling foundation lies somewhere in between. You'll find all the details below.
MAC Studio Fix Fluid Spf 15 Review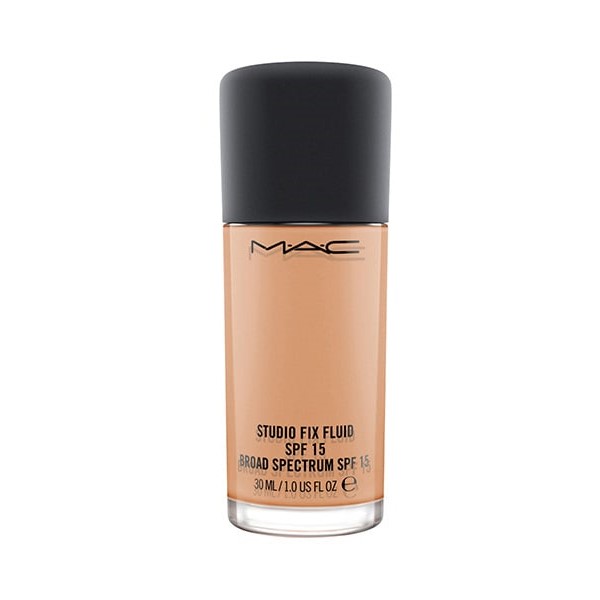 Perhaps the brand's most popular product ever, the MAC Studio Fix Fluid SPF 15 pulls its weight. You'll get up to 24 hours of wear from this impeccable oil-free foundation, along with sweat and humidity resistance for the stickiest of climates.
Promising shine-free wear, Studio Fix Fluid provides medium to full coverage and comes in 63 shades. The end result is mattified and smooth, like your favorite filter. See what all the fuss is about with a 1 fl oz bottle for $35.
MAC Powder Review
MAC powders come in all shapes and sizes. In its collection lies shimmery highlighters, contouring bronzers, foundation, and those to give you coverage and a natural finish. This MAC Cosmetics review will showcase the brand's number one selling powder, an all-day matte foundation.
MAC Studio Fix Powder Plus Foundation Review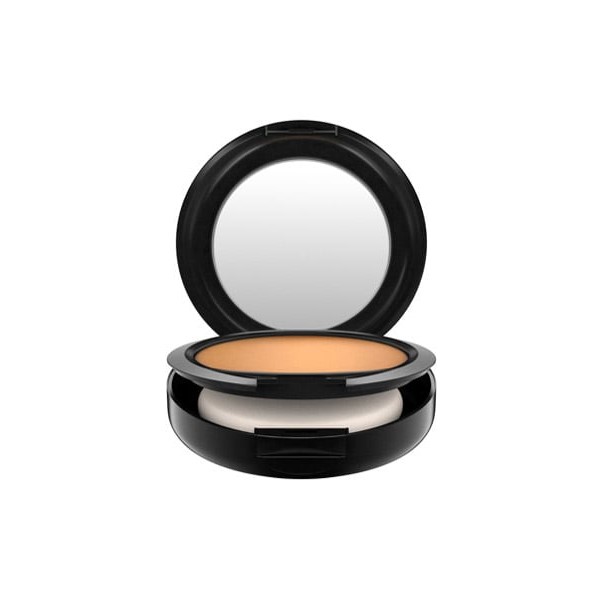 Powders are an oily face's best friend, absorbing extra moisture and giving you a smooth, matte look without blocking pores and causing acne. The MAC Studio Fix Powder Plus Foundation keeps up with your busy life for 12 hours.
It doesn't cake or settle or streak, only controlling shine and reducing the look of pores. In other words, it's a selfie-hero. Get picture-perfect skin in your choice of 53 shades with a 0.52 oz compact for $35.
MAC Brushes Review
MAC is all about giving you professional results, so the right brushes are non-negotiable.
You'll find an extensive selection of synthetic brushes for everything from blending to liner to lipstick online. Below, you'll read about the brand's most coveted brush, perfect for seamlessly blending concealer.
MAC 270 Synthetic Mini Rounded Slant Brush Review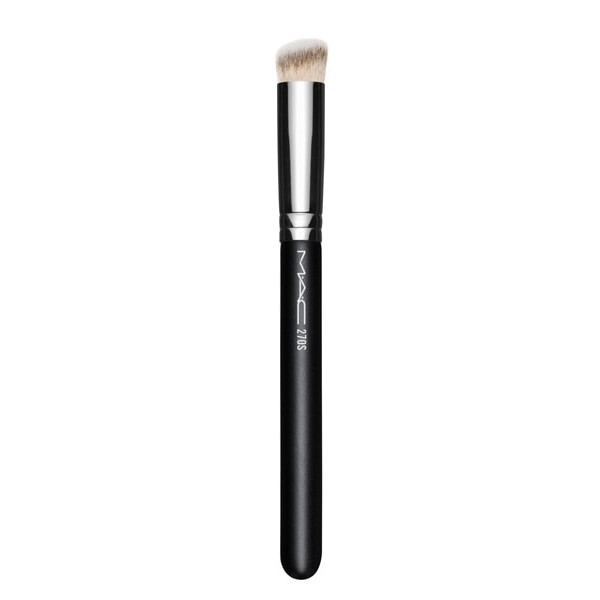 The key to professional-looking makeup is all the brushes. The MAC 270 Synthetic Mini Rounded Slant Brush is sure to please, using soft fibers to blend and buff liquids and creams into a stupor, working them into a natural, soft look.
Rounded and domed, 270 is a miniature version of the 170 Brush. Affixed with a wood handle and nickel-plated brass, MAC brushes are pretty enough to keep out on display. Pick one up for $25.
MAC Mascara Review
Add dimension, lengthen, and perk up your lashes with the MAC mascara collection. With a range of formulas and brush types, we'll tell you all about the brand's top-selling mascara below.
MAC In Extreme Dimension 3d Black Lash Mascara Review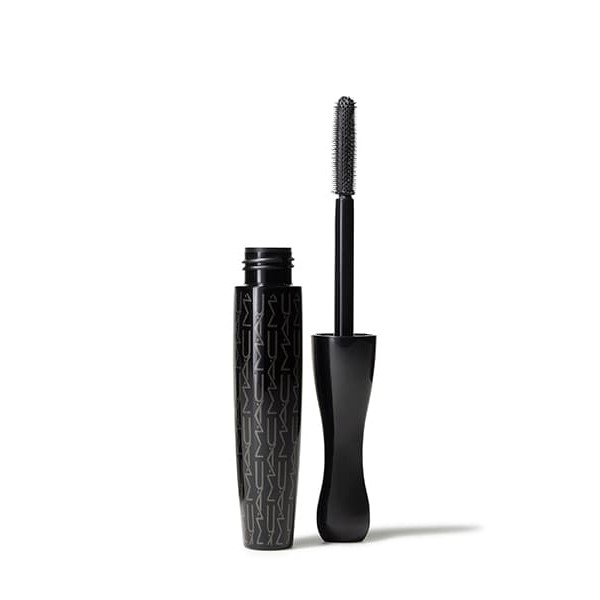 Mascara is easily one of the most popular cosmetic products in existence, and the MAC In Extreme Dimension 3D Black Lash Mascara promises lovely length and curl.
Along with making your lashes look great while wearing, this formula will actually condition and soften them, giving you a gorgeous, natural look too.
Carbon black for intensity, this light-as-air mascara uses three reservoirs that pile on the drama. The formula is non-clumping, flake-proof, and safe for those who wear contacts. Get a 0.44 oz tube for $25.
MAC Concealer Review
MAC Concealer is the first step to any flawless look. The brand's collection is small but includes lots of room for personalization, offering custom shade palettes, as well as brush-on liquids and compacts.
Up next, we'll fill you in on its number one selling dermatologist-tested concealer adored for its long-lasting coverage.
MAC Pro Longwear Concealer Review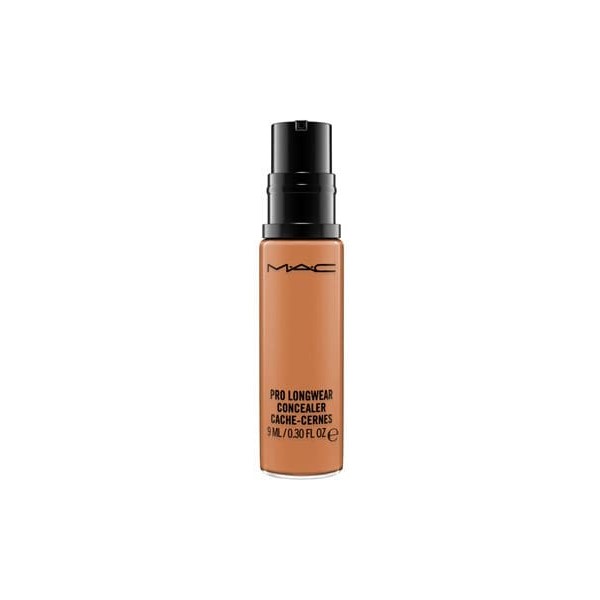 Foundation is great, but it doesn't always do the trick for dark circles, patches, or redness. For that, the MAC Pro Longwear Concealer is king, and this full-coverage formula promises to put in the work.
It's technically light enough to be considered a foundation but has the cover-all effect you love from your favorite thick formula.
Experience non-smudging and non-creasing coverage for up to 24 hours of whatever environment you find yourself in that day. Water park? Go for it. This one is water-resistant and won't transfer onto your fav white bikini.
Non-acnegenic, Pro Longwear is even safe for sensitive skin. Grab a 0.3 oz bottle for $28.
Who Is MAC Cosmetics For?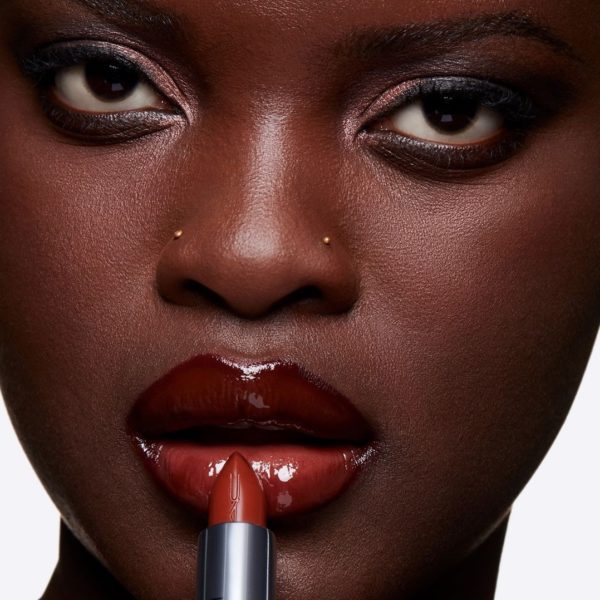 MAC Cosmetics is for true lovers of makeup and for those who want more from what they swipe on. This brand is certainly one for the books, and those who wear it, wear it with pride.
With high-performing cosmetics, you won't find wishy-washy colors or formulas here. They're made with ingredients that are good for your skin, packed with purpose, and designed to turn any makeup novice into a full-blown cosmetics queen.
Whether you like neutrals or bold shades, MAC has you covered, but its formulas are definitely more substantial than your average corner store brand. Be prepared for a lipstick that actually lasts all day and foundation that won't budge.
Is MAC Cosmetics Cruelty-Free?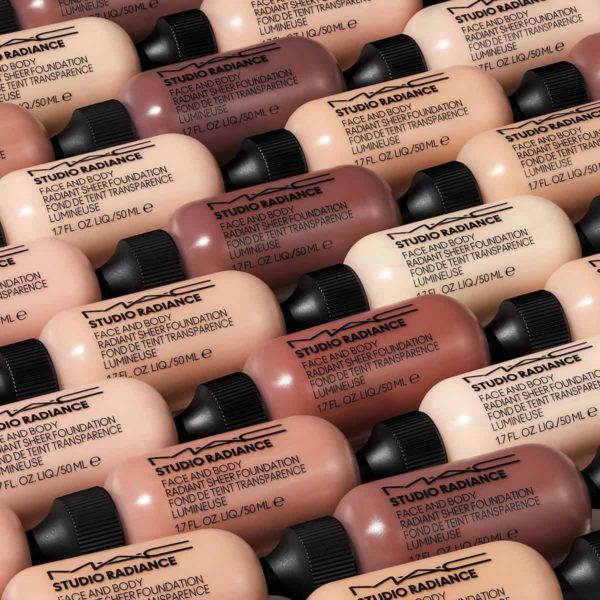 MAC doesn't own animal testing facilities, nor does the brand itself test its makeup on animals.
With that said, it does sell its cosmetics in China where animal testing is required by law. Our featured brand doesn't personally do the testing, but a lab in China will so that the country can sell its products.
MAC Cosmetics Reviews: What Do Customers Think?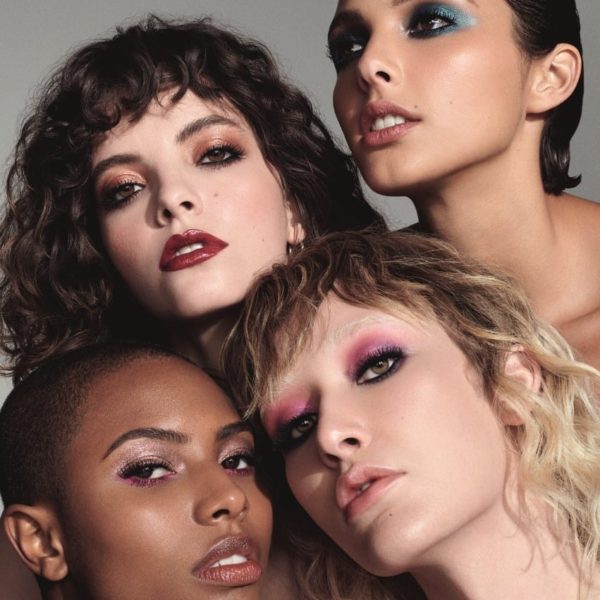 Hearing from customers is a crucial part of determining the worth of a brand, and in this section of our MAC Cosmetics review, that's exactly what we'll do.
We've scoured the web for feedback to help us better understand if this iconic brand really lives up to its reputation. Spoiler alert: it does. But let's go ahead and see why.
Our first stop for feedback was MACCosmetics.com where we gathered a selection of ratings for some of the brand's best-sellers. You'll find those below:
Pro Longwear Concealer: average of 4.1/5 stars from 962 reviews
Magic Extension 5mm Fiber Mascara: average of 4.2/5 stars from 1,304 reviews
Studio Fix Powder Plus Foundation: average of 4.5/5 stars from 953 reviews
Studio Fix Fluid SPF 15: average of 4.4/5 stars from 5,131 reviews
Matte Lipstick: average of 4.4/5 stars from 609 reviews
Because the Studio Fix Fluid SPF 15 Foundation looks to be the brand's most popular product, we decided to take a closer look at the comments. Buyers said it matches well with their skin tone, is breathable, and gives a flawless look. One MAC Cosmetics review read:
"I'm new to the makeup world and I wish I would have tried this makeup line before I wasted so much money on the others. I purchased NW50 and this product blended in so beautifully. I have teenage daughters and they both told me how beautiful my makeup looked."
Since teenagers are the new makeup experts (these days, they truly are), their praise means a lot. But besides that part of the comment, what we can learn is how well Studio Fix Fluid SPF 15 blends and matches, two things you want in a foundation.
For our next dollop of feedback, we headed over to SiteJabber to get an overall feel for what customers think about the brand and what their online shopping experience was like. The site shows a score of 4.1/5 stars from 343 shoppers made up of the following ratings:
Service: 4/5 stars
Value: 4/5 stars
Shipping: 4.4/5 stars
Returns: 4/5 stars
Quality: 4/5 stars
After browsing the comments, we came to understand a few things about the brand. The number one being the quality of its products.
In almost every single MAC Cosmetics review the company's quality was noted, and while some argue about its affordability, the fact that its products are high-performing is agreed upon across the site.
One MAC Cosmetics review that sums up customer feedback reads, "I ordered a lipstick and got shipped within a few days. I was satisfied with product as it was of excellent quality and beautiful colour. They have a wide range of items with color variety and reasonable price. Good and helpful customer service."
In terms of the quality you get from MAC, the price really is reasonable. Maybe it's a little high for those used to buying drug store brands, but its formulas are, of course, much better and worth it.
During our search for feedback, there was one particular product that kept popping up, the MAC Matte Lipstick Velvet Teddy. Apparently, this is a really popular color, and so we couldn't help but look into it.
Heading over to Makeup Alley for an opinion from a broad audience, we found a 4.3/5 star rating from 353 shoppers—79% confirm they would buy it again.
A matte, mauve-nude shade, according to customers, this versatile lipstick is loved for daily and special occasions wear. One MAC Cosmetics review revealed why that is:
"Mac solid lipstick was one of the best I used. It spreads the same color all over the lips. It has a long shelf life and is not easily removed from the lips. For my wedding day, I asked my face stylist to use this brand for my face make-up to make sure it lasts."
Long-lasting on your lips and in your makeup bag, Velvet Teddy Matte Lipstick appears to be held in high regard by the majority of those who have used it.
It's a lipstick staple and must-have for your personal collection and promises the same long-staying power and saturated color that all MAC matte lipsticks do.
Well, we've reached the end of this part of our MAC Cosmetics review and we don't want to say, "we told you so," but, we kind of did. This beauty brand is incredibly popular and its feedback is a great reflection of how high of quality its products really are.
Is MAC Cosmetics Worth It?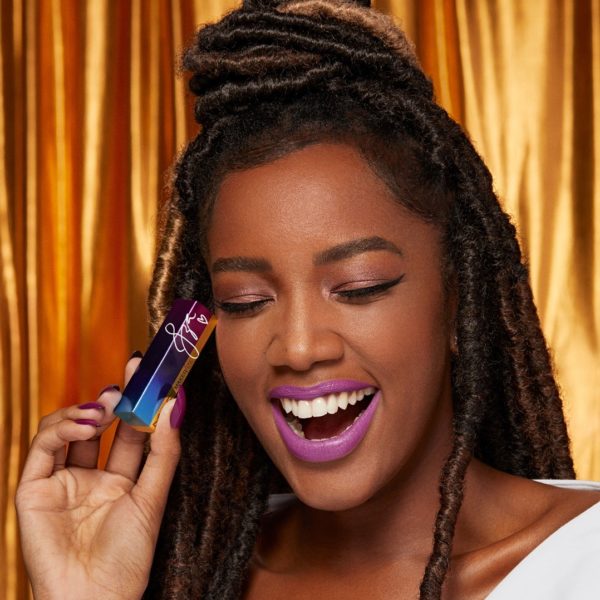 A somewhat rhetorical question, if you haven't got the vibe from us that MAC is totally worth it, then we'll lay it out plainly for you here. The brand pumps out makeup that lasts, stays put, and is kind to skin. It also gives back, advocates, and supports noble causes.
Above all else, it makes professional makeup that looks accessible and attainable. We're so here for companies that make products that actually do what they claim to and price them affordably at the same time. Believe it or not, that's rare.
Where to Buy MAC Cosmetics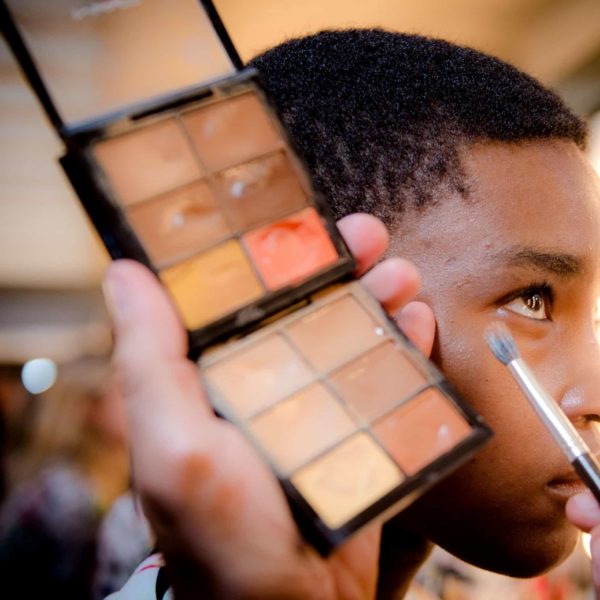 MAC is a global brand and you'll find its boutiques around the world. To see which one's closest to you, use the store locator tool on the website.
Rule the e-based world? All virtual queens can shop online at MACCosmetics.com.
FAQ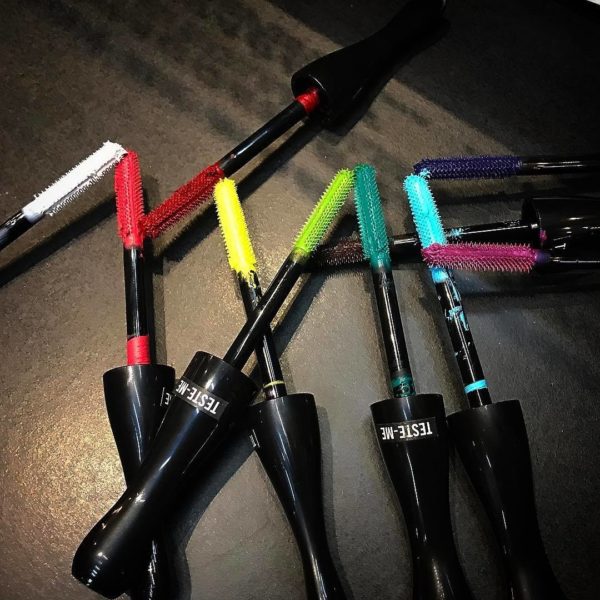 Who owns MAC Cosmetics?
MAC is now a subsidiary of The Estée Lauder Companies. It's headquartered in New York City, NY.
Is MAC Cosmetics vegan?
It's not considered a completely vegan company, but it does have many products that don't contain animal-derived ingredients (think: beeswax, shellac, carmine, etc.).
Does MAC Cosmetics ship internationally?
MAC ships all over the world, but you'll need to make sure you're on the correct version of its website. To shop the one that does deliver to your country, scroll to the bottom of the webpage and click the link under where it says "choose location."