The Best ColourPop Cosmetics Products That Won't Break the Bank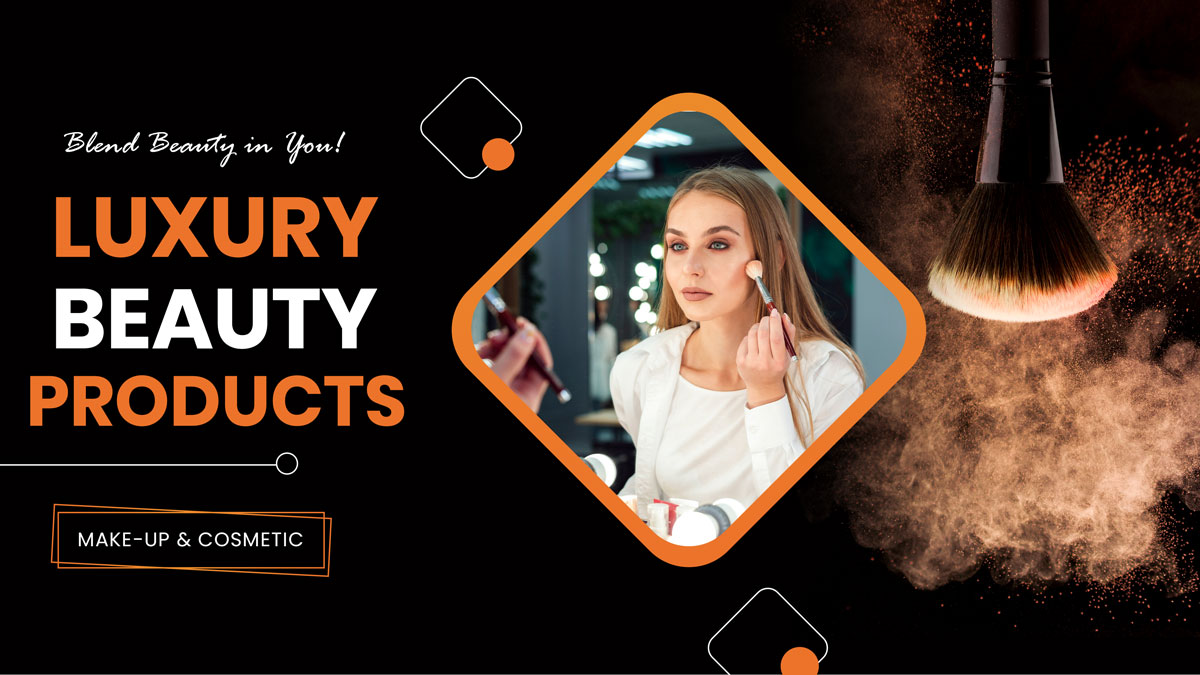 ColourPop Cosmetics—maybe you've heard of it. Whether they're being applauded for their latest lip launch or ogled over for their next-level shadow and blush textures, there's no denying that the millennial makeup brand constantly has its lips (and lids and cheeks and brows) on the pulse of the hottest trends in beauty.
As a former beauty editor (and current beauty writer), I've always had ColourPop in my figurative back pocket, knowing it was a brand I needed to try but never quite making the time due to being under the silly assumption that, if it's so cheap, how could the quality be that stellar?
Well, fast forward to quarantine, and your girl had all the time in the world to get hands-on with new beauty products. And thank god I did because I've found a handful (okay, two handfuls) of new products I'll forever keep room for in my routine. So, if you, too, have ever questioned the hype or doubted the glowing reviews, let me be the first to admit: ColourPop Cosmetics is a brand for the books. And, if next-level beauty looks are of any consideration, it's about time we all read up.
Why ColourPop
ColourPop has hundreds of gorgeous beauty products to choose from. Unlike some other affordable makeup brands, ColourPop's formulas are truly exemplary, which has earned them the unofficial title of being the queen of dupes. Whether it's their Lux liquid lipsticks and glosses (which are the affordable sister products to Kylie Jenner's Lip Kits) or their color-coordinated, nine-shade palettes (which give Huda Beauty's Obsessions palettes a run for their money), it's clear to see ColourPop is onto something. And, let's be clear: We're all about it. After all, everyone deserves access to high-quality makeup products—even if they can't swing the high-end markup.
With that in mind, read on for our favorite ColourPop products and links to our full reviews.
Truly Madly Deeply Shadow Palette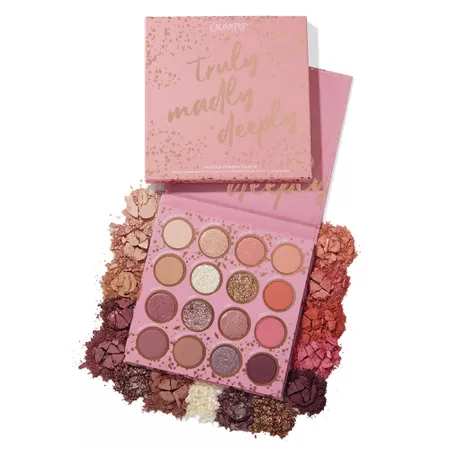 BUY NOW At ColourPop
Say hello to your new favorite neutral eyeshadow palette. Featuring 16 nude, peach, mauve, and champagne shades in satin, matte, and glitter finishes, this palette looks an awful lot like Huda Beauty's The New Nude Eyeshadow Palette—only for a fraction of the price.
What really sets these shadows apart is their texture. While the satin and matte shades are particularly velvety, it's the pressed glitter hues that really shine. According to the brand's website, they're made with self-adhering technology so that they're less likely to flake off throughout wear. And as someone who has this palette in her arsenal, I can attest—these high-shine shades withstand the test of time. (Of course, applying a little eye primer never hurts.)
Like all eyeshadows, you can apply these pressed colors with brushes or your fingers. For major color pay-off, go with a flat, dense brush; for a dreamier wash, use a fluffy blending brush. And, when it comes to the glitter specifically, I personally like to apply it on top of a base shade using my ring or middle finger. That way, you can apply it exactly where you want it without any chance of fallout from blending.
Ms. Falsies Faux Lashes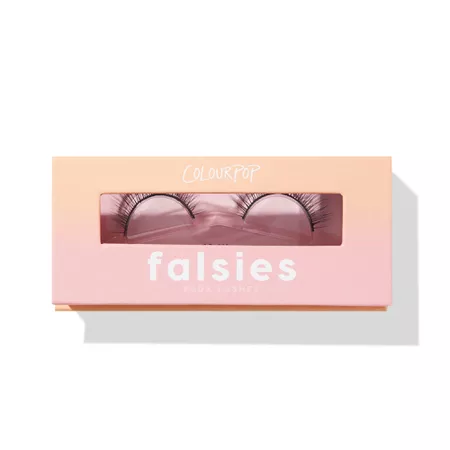 100 percent cruelty-free and 100 percent stunning. No, seriously, these faux lashes deliver the most natural-looking flutter. Unlike many affordable falsies, the Ms. lashes could honestly be mistaken for your natural lashes. They deliver volume and length without being over the top, which is why I like to have them on hand for days when a little extra flutter goes a long way. (Though, keep in mind that if you prefer a bigger, more va-va-voom appeal, ColourPop has other falsie styles to choose from, ranging from short and voluminous to wispy and long.)
The best way to apply these lashes is to start by catering to your natural flutter. Before you curl and coat your eyelashes with your favorite mascara, hold each falsie up to your lash line to see if you'll need to trim the ends (of the lash line, not the lashes) to fit your eye shape. Once you've done all that, apply your favorite lash glue to the lashline of each falsie and press them into place.
It's All Good Shadow Palette
If Natasha Denona's Sunrise Eyeshadow Palette has a baby with Too Faced's Just Peachy palette, this would be it. With 30 satin, matte, and pressed glitter shades to choose from, the potential eye makeup looks are endless.
Again, this palette—which works with all skin tones and types—features the brand's highly-pigmented, ultra-velvety satin and matte shades, along with the self-adhering pressed glitter (which, to be honest, I still can't wrap my head around how luxe it feels given the price). That's what I love most about this palette: You get dozens of the industry's hottest shades without shelling out beaucoup bucks or stuffing your vanity with multiple palettes to do so.
The Full Beat Makeup Tools & Accessories
First of all, these pastel makeup sponges are precious. Round in all the right areas, not to mention incredibly soft, they look and feel like something that will offer a heavenly effect for makeup routines of all kinds. For this very reason, I decided to add the bundle of five sponges into my own routine.
As a tried-and-true beautyblender user, I was skeptical of them, which only made me love them even more once I wet them and put them to work.
Where the velvet blending sponge is great for creating a dewy, almost airbrushed finish, the pointed detail-blending sponge works like a charm under my eyes and around my nostrils to minimize creasing and expertly conceal. Then there's the hourglass sponge. This uniquely-shaped makeup tool quickly became a fave for applying foundation, as I prefer lighter coverage, which helped bounce it on just right. Lastly, the two blending sponges—both feature a flat edge, and both work wonderfully for blending out any areas that look caked on.
Just remember: These work best with cream and liquid formulas, so if you're a powder gal, they may not be worth clicking 'Add to Bag.' Unless, of course, you're using their flat edges to press translucent powder into your face for the ultimate bake, in which case, have at it. And, speaking of translucent powder…
Translucent No Filter Loose Setting Powder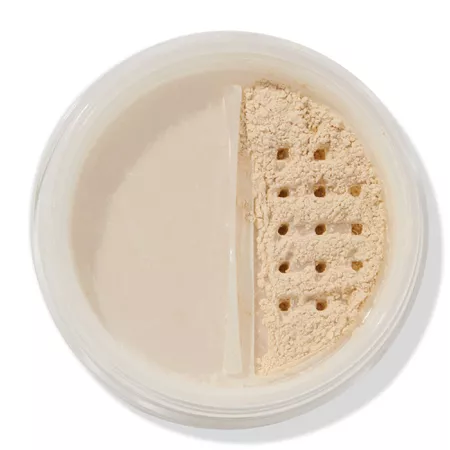 Over 945 ColourPop shoppers have weighed in on just how magnificent this setting powder is. Where most powders have a chalky, dry finish, this translucent setting powder is soft and velvety. What's more, it was tested against photo flashback, so wrapping your makeup routine with it shouldn't put you at risk for any ghostly photo opportunities.
What's nice about this powder is that there's a translucent shade for all skin tones—soft pink and peach for light, caramel and banana for medium, and banana and deep for dark. As for the traditional translucent shade, it's designed with fair, light, medium, and medium-dark skin tones in mind. Whichever shade you choose, dust it on with a fluffy powder brush or press it into place with a slightly damp angled makeup sponge.
Lux Liquid Lip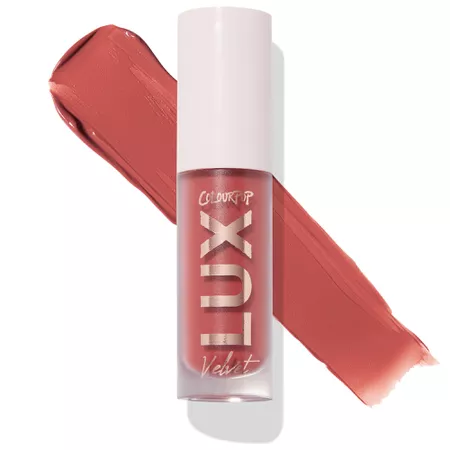 If you feel like you've searched high and low to find a natural-looking demi-matte lipstick, only to come up empty every time, you'll be stoked to discover this bomb liquid lipstick. The creamy whipped formula glides on with ease and, while drying into a soft velvet matte finish, never, ever dries your lips out. Because of this, I like to keep Air Kiss (which looks fab on all skin tones, I might add) stocked and ready in my routine at all times. After all, you never know when you'll need a quality nude.
Prefer a lighter or darker nude? You're in luck! ColourPop's Lux Liquid Lip is available in over a dozen shades, ranging from pale nude to rich red.
Pretty Fresh Hyaluronic Creamy Concealer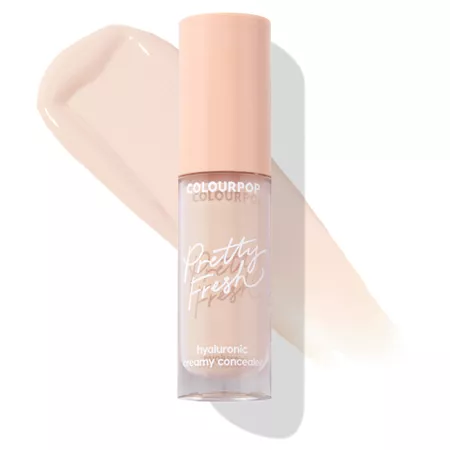 Available in 30 shades, this ultra-light, ultra-creamy concealer blends in beautifully on all skin tones—even with zero prep. Add makeup primer, CC cream, or foundation to the mix before applying it, and the result is even more dreamy. To the point where dabbing the shade Fair 20 N into my skin literally looks like my natural skin tone, but flawless as can be.
That said, if you're more for high coverage, this concealer might not be for you. While it conceals redness and dark circles, you can't use it to hide things like tattoos—even super tiny white ones like the one I have on my wrist.
Lux Gloss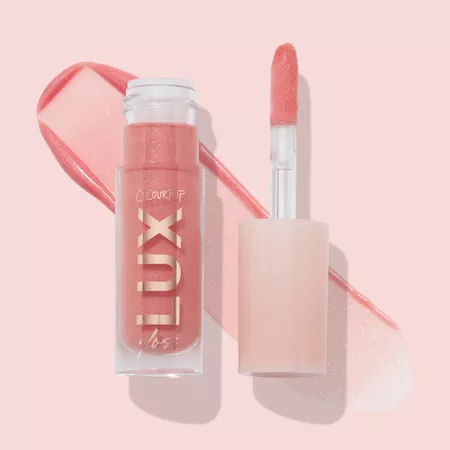 I'm all for a high-shine, non-sticky lip gloss—and this is it, y'all. While your hair will definitely stick in it if the wind blows (or something like that) on its own, the ultra-smooth formula glides like butter between your lips. That plus the light, cakey scent make it a truly delicious addition to any makeup routine.
In terms of shades, you have a few to choose from. While the light pink Blissful shade is the ultimate pink nude—and one of my all-time faves—Slow Motion is a '90s dream, and Dream Queen is a stunning lush peach hue. And those are my top three picks. Who knows, you may gravitate more toward the remaining shades. Regardless, whichever shade you choose, you're sure to swoon over the luxe formula, doe-tip application, and subtle shimmer.
Brow Boss Gel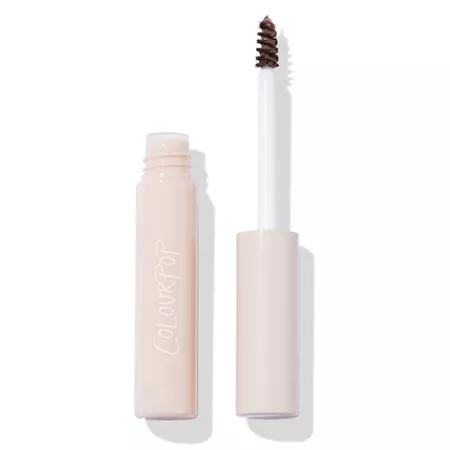 I'm not typically one for tinted brow gels. As is, my arches are pretty lengthy, and coating them in color looks more Groucho Marx than gorgeous Gigi. The point is, when I tried this tinted brow gel—specifically, the Light Brown Shade—I questioned everything I thought I knew. For the first time, my brows looked perfectly groomed after a tinted brow gel. I credit the ultra-small spoolie tip and non-clump formula. And, given nearly 600 shoppers have touted the gel for the same, there's a pretty good chance you'll dig this affordable addition to your arch routine.
Brow Boss Pencil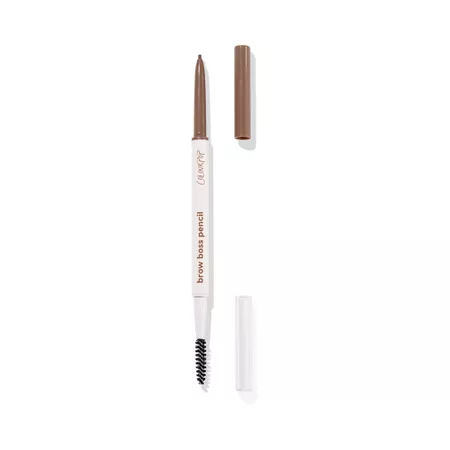 While we're on the topic of brows, let's take a moment to applaud this truly game-changing pencil. The teeny-tiny tip makes sketching hair-like strokes easier than ever. And don't even get me started on the formula. The soft tip offers noticeable color pay-off without making it look like each stroke is drawn on. Rather, you can achieve the look of perfectly brushed-up brows, one stroke at a time. I'm all for it. And, given it's sold in nine shades, chances are, you will be too.
Super Shock Blush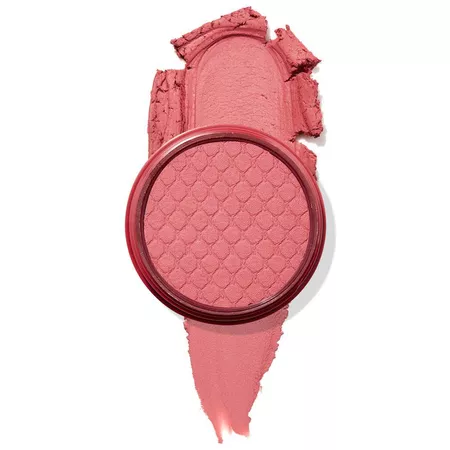 Trust me when I tell you this blush is unreal—in whatever shade you choose. While the round compact looks like a powder, when you touch it, you'll be shocked to find a bouncy, cream-like texture that goes on like the most stunningly pigmented powder. I've honestly never tried anything like it.
The unique formula makes it easy to apply with fingers, brushes, and sponges alike, and the high-pigmented finish ensures it will show up on all skin tones.
Super Shock Highlighter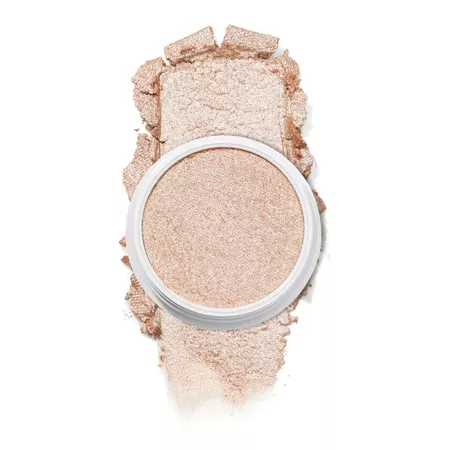 It just dawned on me why these cheek products are part of the Super Shock collection—because their dreamy texture is truly mind-boggling. And, when you pair that creamy texture with a light-reflecting highlighter, the results are even more stunning.
One swipe of the bouncy pigment will create an airy wash, though you can apply more layers to achieve a denser, more major finish. If a light dusting is your goal, use a fluffy angled highlighter brush; if you prefer more pigment, opt for fingertip application.
Super Shock Shadow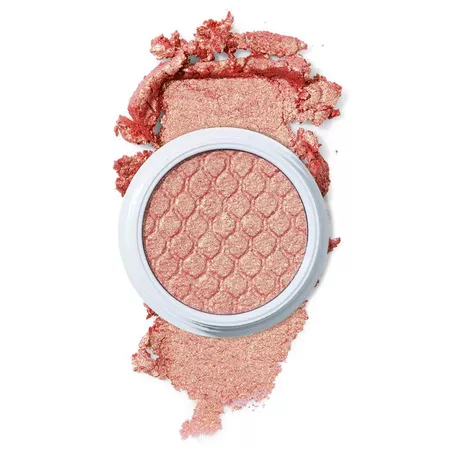 You already know what I'm going to say at this point. So let me be frank: If you swoon over easily-blended eyeshadow, this eyeshadow formula will quickly replace all the others in your routine. You can apply it with your finger or a brush—either way, it will turn out beautifully.
Lippie Pencil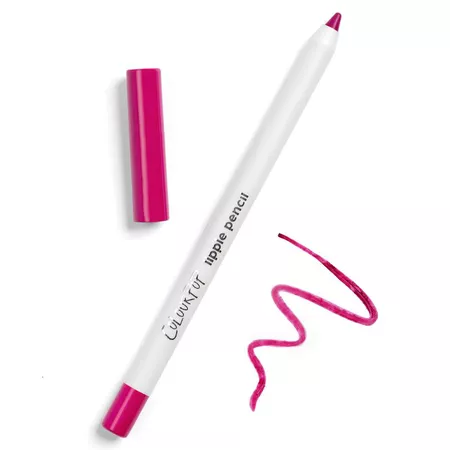 Finding a lip pencil that creates the perfect border to prevent feathering and messy corners is a tough feat. Fortunately, ColourPop makes it super easy. Their Lippie Pencil is creamy but won't blur; it's highly pigmented but not stark. The result? Perfectly lined lips every time.
Lippie Stix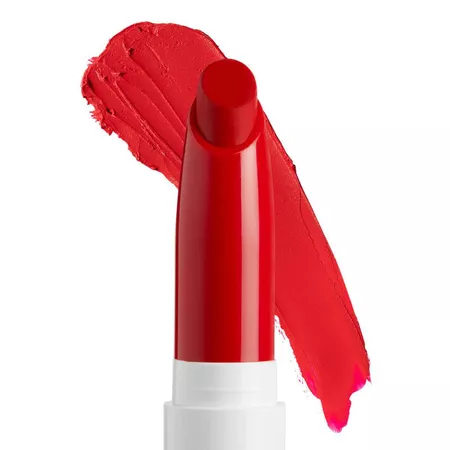 Once you line your lips, it's only fitting to fill them in. And, when it comes to starting with ColourPop's Lippie Pencil, there's no better way to complete the look than with the brand's Lippie Stix. The thin tube of satiny-matte lipstick fits perfectly into and around the contours of the lips to create the perfect pout every time. I'm a big fan of the Trust Me shade, but they're gorgeous (all 24 of them). Best of all, they're infused with shea butter and vitamin E, so they never leave your lips feeling dry.
Save Up to 50% Off on Allbirds' Black Friday and Cyber Weekend Sale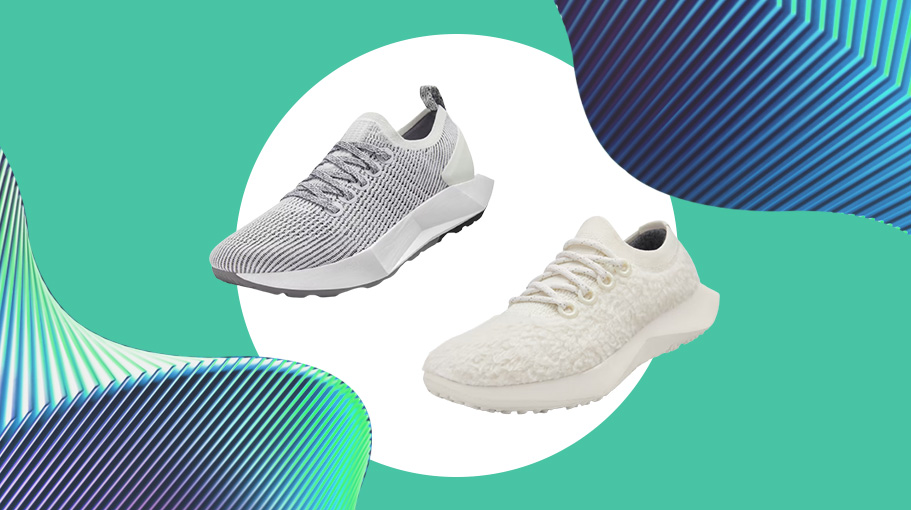 This post contains affiliate links. When you purchase through links on this post, we may earn an affiliate commission. Thanks.
It's no secret that Allbirds is our favorite sneaker brand. Not only does the brand make stylish activewear shoes, but they're also eco-friendly and sustainable, which makes us feel even better about buying from the brand—especially when they're on sale. Right now, Allbirds' massive Black Friday sale is on, which means you can save up to 50% off sitewide.
This is Allbids' biggest sale of the entire year, so whether you're looking for the perfect gift for someone on your holiday shopping list or just need a new pair of sneakers or sweats, now's the time to treat yourself. Grab some of the brand's best-sellers like the Tree Dasher 1s, Wool Runners, and Natural Leggings. Allbirds' Black Friday sale runs through December 2, but we suggest shopping sooner than later—it's selling fast!
Allbirds' Black Friday Sale
Men's Wool Runners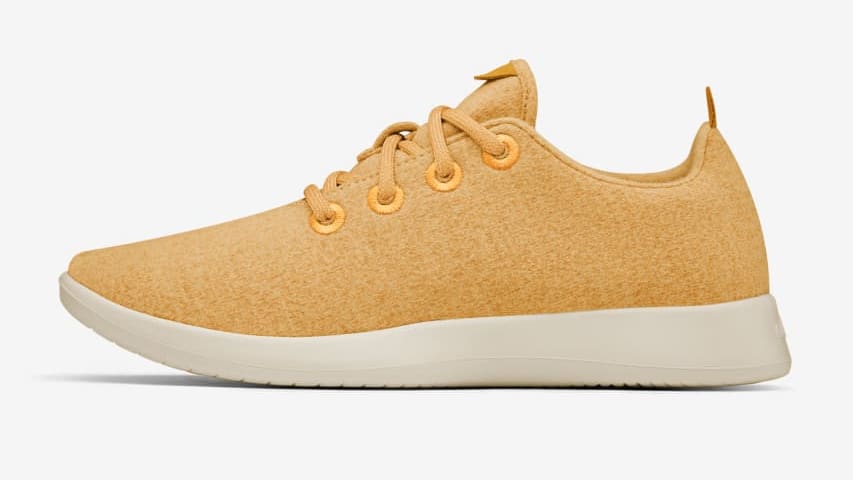 Women's Tree Dasher 1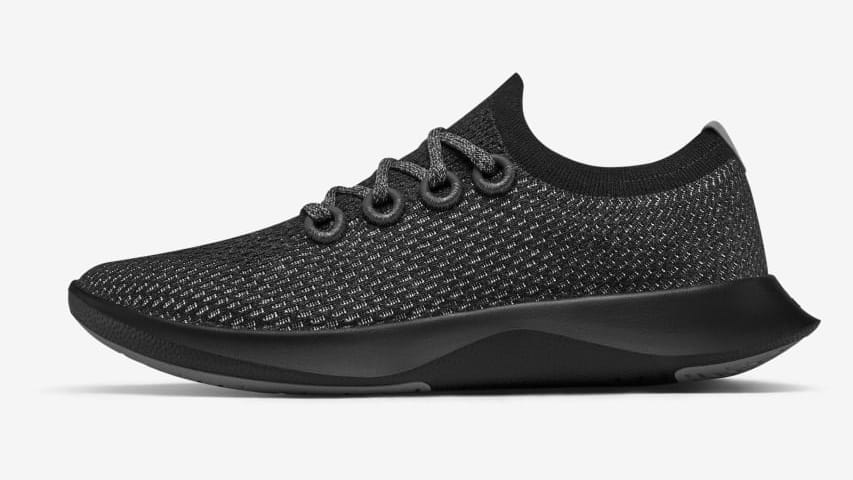 Men's Tree Toppers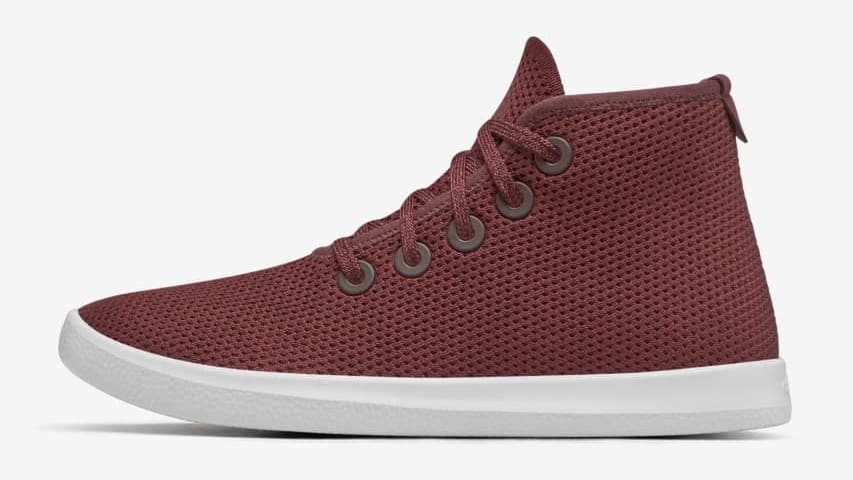 Women's Wool Runners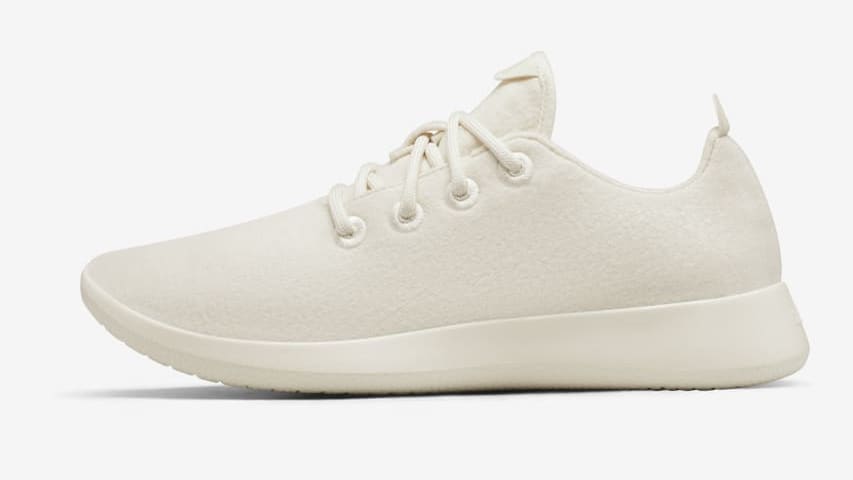 Women's Wool Runner Fluff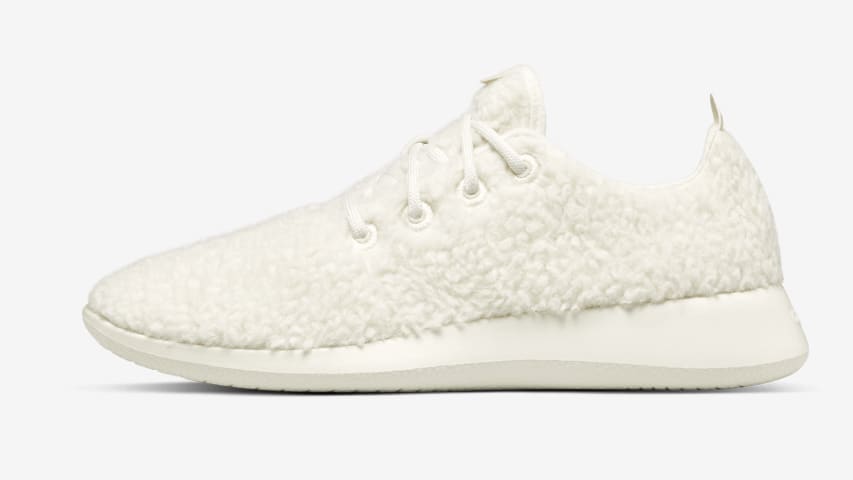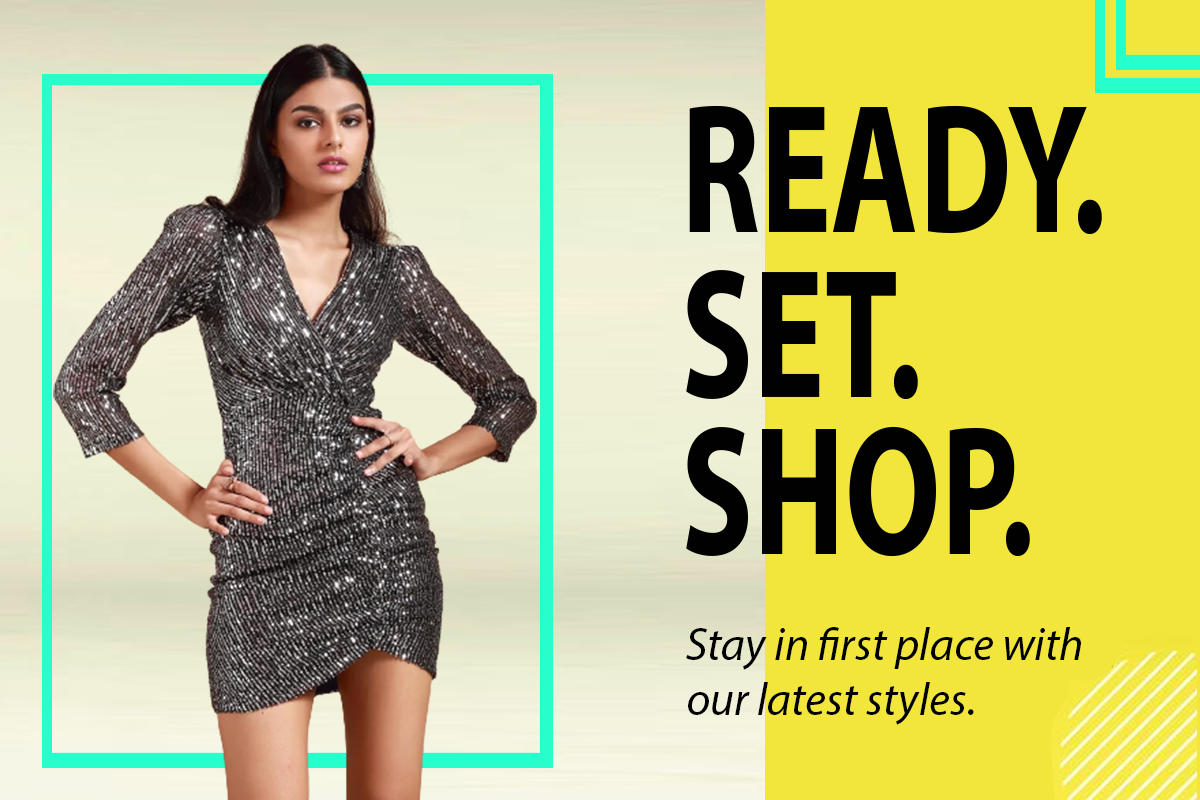 About QUIZ Clothing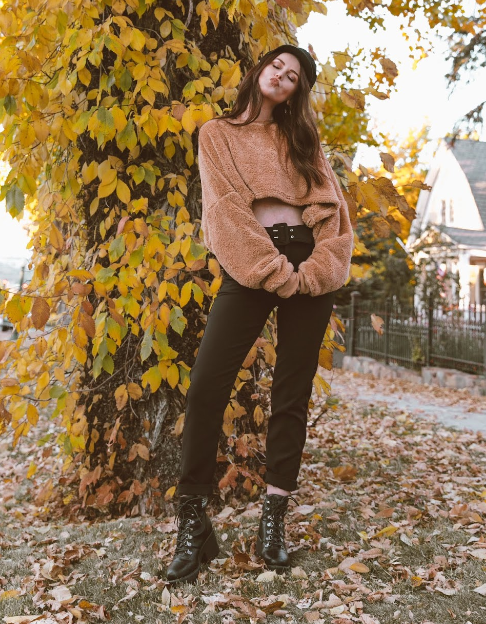 Just like any other British fashion brand, QUIZ Clothing is also known for its aesthetics, timeless designs, and sophistication. The brand offers a premium range of clothing pieces for all age groups and both sexes at quite competitive prices. One can easily rely on the brand to get the best of both worlds.
Precisely, QUIZ pays a lot of emphasis on offering the latest trends and cakewalk-style-driven looks without causing a dent in buyers' pockets. It caters to the fashion-forward women and men who are quite particular about clothes, fashion, and styles.
The brand leaves no stone unturned to offer a versatile range of fashionable and trendy clothes, accessories, and shoes for almost every occasion and outing. That's why the brand has been growing with each passing day.
Currently, it has over 250 stores across 13 countries, including the UK, Armenia, Egypt, UAE, Saudi Arabia, Jordan, Ireland, Pakistan, etc.
Quiz Clothing Review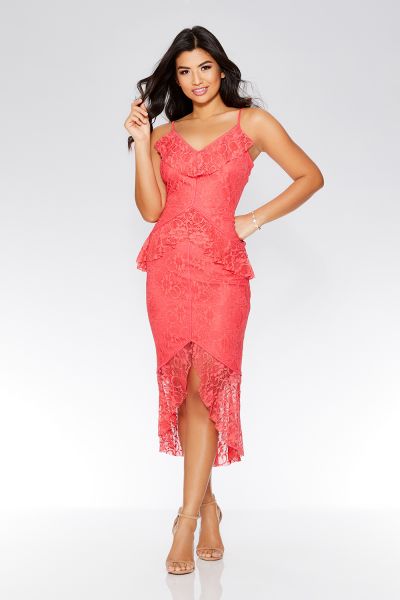 Shopping for trendy and fashionable clothes is one of the most satisfying and rejuvenating activities. Most of us love to shop and wear trendy and stylish clothes. In fact, it's a constant process to upgrade our wardrobe. But, if it happens without breaking the bank then it's nothing short of icing on the cake. Today, one can easily find out a plethora of online and offline fashion retailers offering a wide range of clothing pieces in various designs and styles.
When it comes to UK fashion brands then one must expect great craftsmanship, quality, creativity, and innovation. QUIZ Clothing is one such UK brand that offers an essential cocktail of British fashion and contemporary designs without causing a dent in one's pocket.
Quiz Clothing Dresses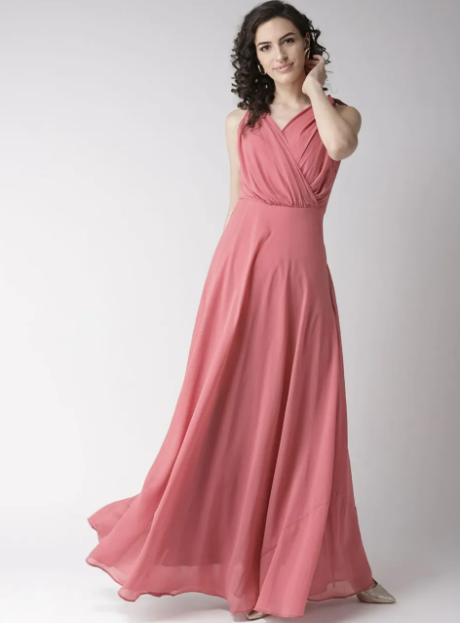 If you're looking for the perfect dress for a special occasion or just a dress that you can style casually every day, Quiz has many options. All dresses are designed in-house so they are unique to Quiz. Dress categories include Bardot dresses, sequin dresses, day dresses, evening dresses, prom dresses, bridesmaid dresses, bodycon dresses and maxi dresses. Quiz dresses are available in sizes 4-20 so there is something to suit all sizes. Each dress incorporates the latest trends, for instance, the AW/16 dresses focus on lace and Bardot styles in neutral colours for a glamorous, simple vibe.
Quiz Clothing Stores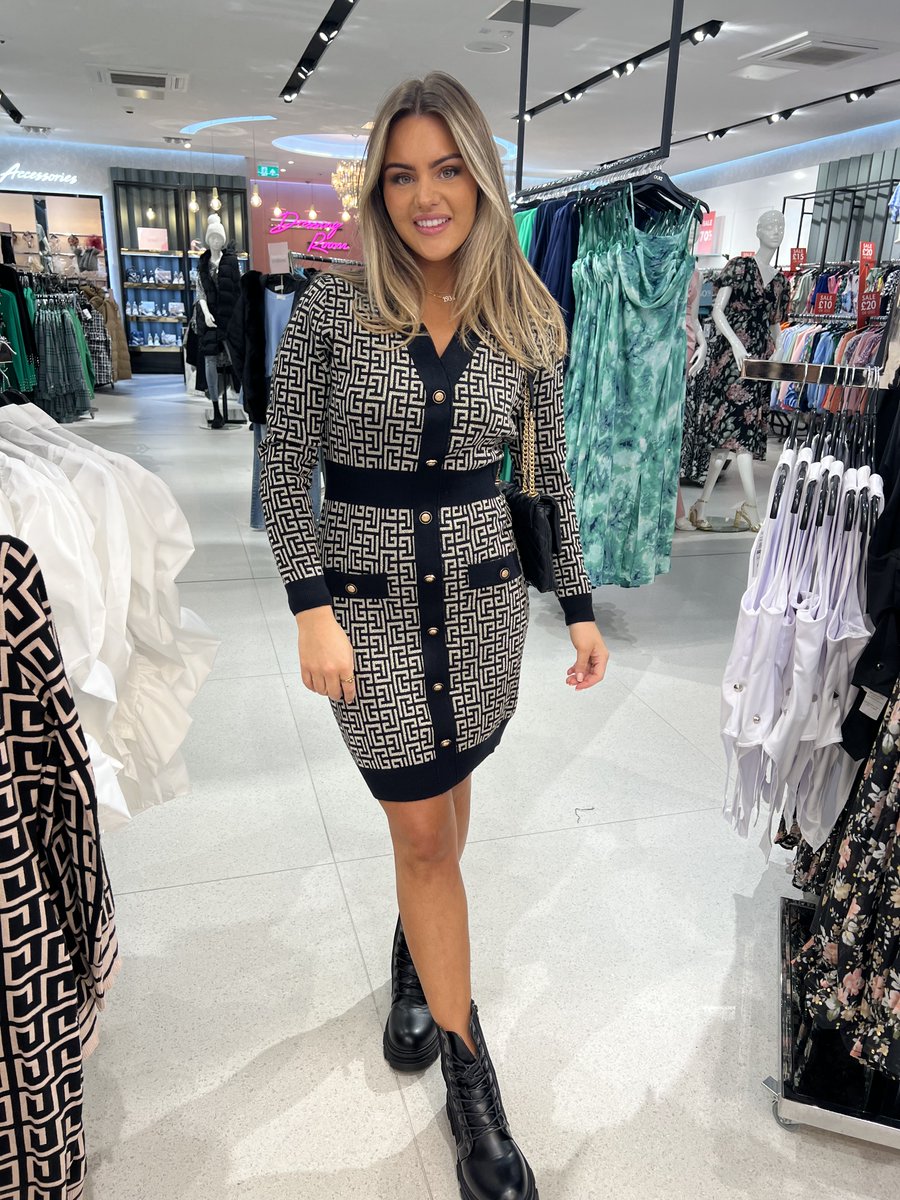 You can use the online store finder to find your nearest Quiz store. There are stores all around the UK. Stores are located as standalone stores in the likes of Chester, Grimsby, Peterborough, Swansea, Falkirk and Stirling. There are also Quiz clothing concessions in Debenhams, House of Fraser and M&Co. With 250 locations around the country, there is sure to be either a store or a concession near to you.
Quiz Clothing Sale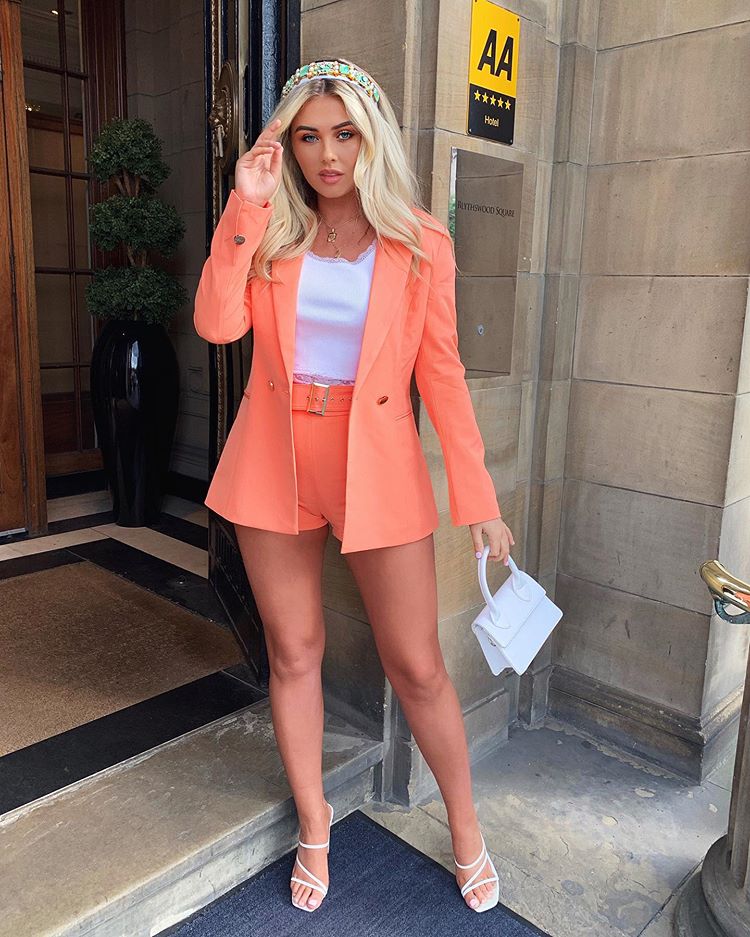 You can get great discounts on Quiz clothing using the online sale and in-store sales. Sales run seasonally, usually during the summer and at Christmas time. You may be able to get a great dress for the party season or some cosy knitwear to see you into the winter months, or perhaps a new coat to put away ready for the next set of cold weather.
Quiz Clothing Returns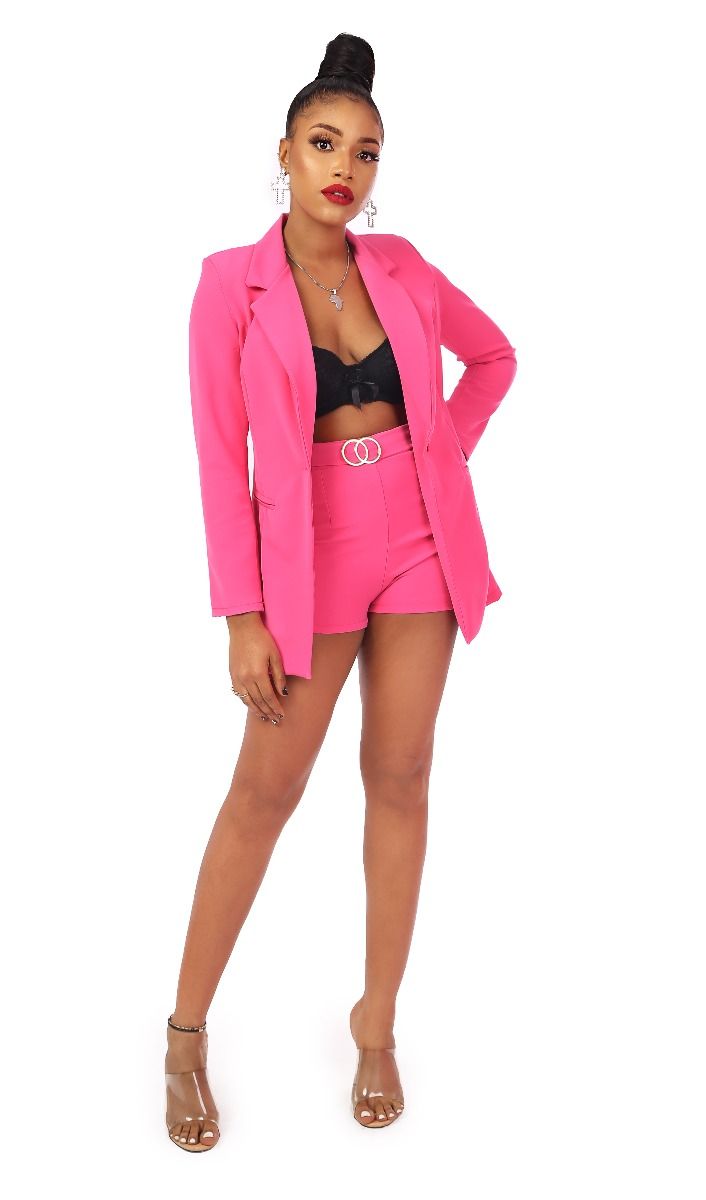 You can return a product to your nearest Quiz store if you have the receipt/web receipt, but only if the product is faulty. For standard returns, this must be processed via post. Log into your account on the Quiz website to generate a returns number, print the slip you are given and pop it in with the items to be sent to the free post address. Take the items to your nearest Post Office and remember to get a proof of postage. You can also return parcels conveniently by using Collect+, with over 5000 corner shops to choose from, which keep late hours. Your refund will be processed as soon as possible but you should aim to allow 7-10 working days for the refund to arrive back in your account.
Quiz Clothing Jobs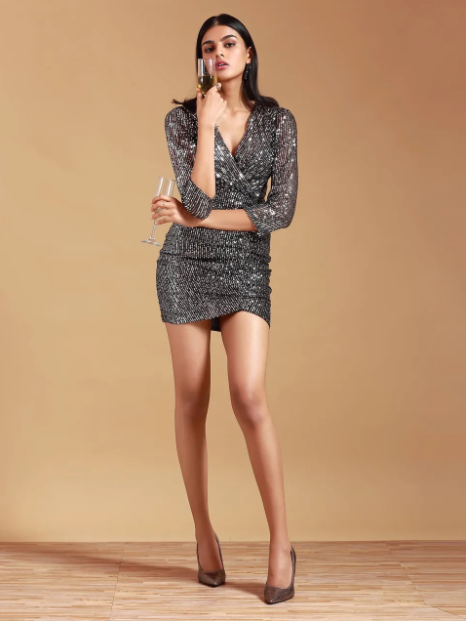 Thanks to a team of committed employees, Quiz has gone from strength to strength since its inception. The company seeks only the most dedicated and passionate employees to work in the fast fashion industry which is constantly changing. In return for enthusiasm and commitment, employees are offered the chance to enjoy a rewarding career with progression opportunities.
Vacancies available include management, assistant management, supervisors and sales assistants. Benefits include industry competitive rates of pay, staff discount scheme with up to 50% off items, bonuses and incentives, structured induction and training, stakeholder pension scheme and childcare vouchers. There are lots of opportunities for progression if you work hard.
Popular Questions About Quiz Clothing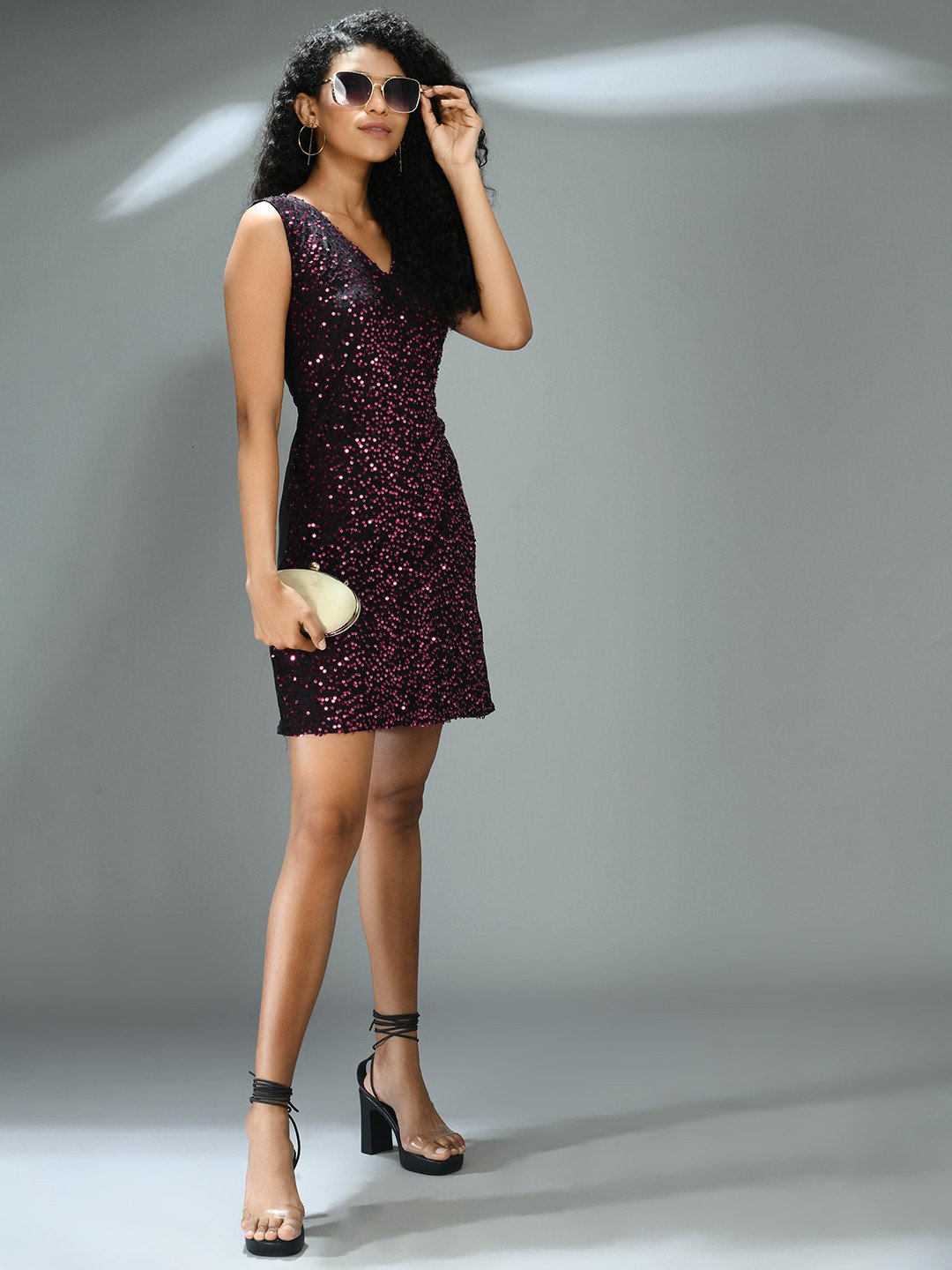 Where is Quiz Clothing in Liverpool?
There is a Quiz concession in the Outfit store on Speke Retail Park, Liverpool. There is also a concession in the Debenhams store in the city centre. For full store addresses, see the Quiz website.
How much do Quiz clothing pay?
The rate of pay for a sales assistant working in a Quiz clothing store is £6.25 an hour according to online sources.
Are Quiz clothing sizes small?
According to online forums, items from Quiz clothing can come up small, so it is always advised to try before you buy or take advantage of the free returns policy.
Who delivers Quiz clothing?
Quiz uses a range of couriers to deliver their clothing, depending on which method of delivery you choose you may have a different courier.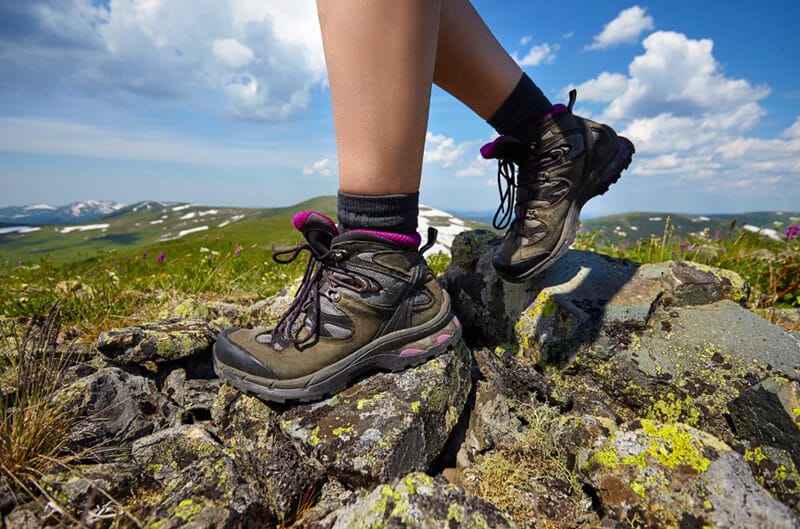 I am so happy to say that rei co-op has come up with a new line of hiking boots! The reason why this makes me so excited is that i love rei co-op products. One of my first hiking backpacks was the rei co-op flash. I still have it to this day because it is of excellent quality and it is pretty durable. Most of rei's products are pretty affordable, and that includes the rei co-op flash hiking boots. The hiking boots are great for beginner hikers or for people that would love some lightweight hiking boots. Another plus is that they are made from recycled material! I am all about companies that strive to make the planet a better place so check out below to get my full rei co-op flash hiking boots review. I talk about comfort, traction, water resistance, weight, support, value, and much more.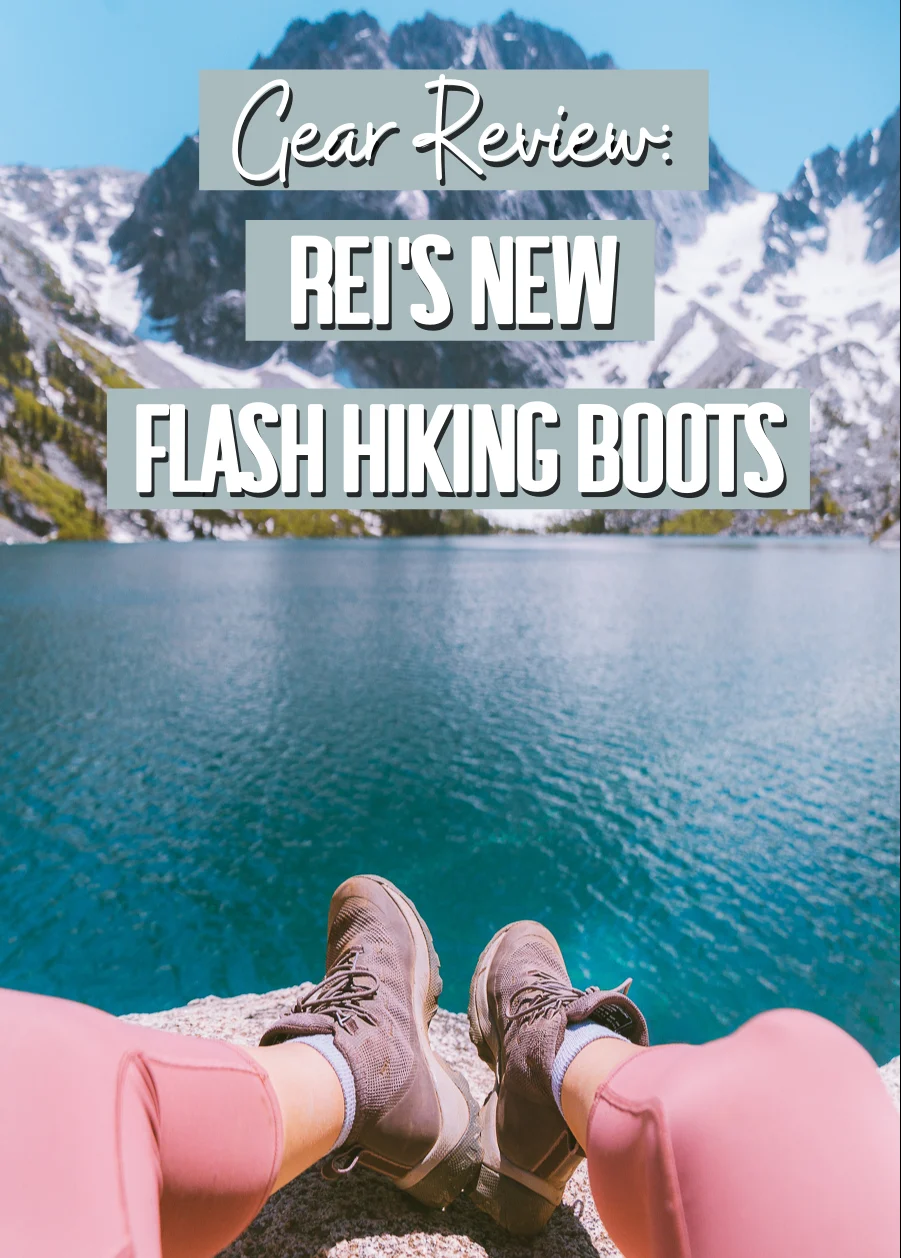 REI Co-op Flash Hiking Boots Review
How I Used The REI Co-Op Flash Hiking Boots
I hiked with the rei co-op flash hiking boots on 4 different trails around washington state. I experienced these shoes on different terrains like crossing streams, steep rocky areas, and muddy trails. Overall my experience was pretty great with the rei flash hiking boots, and i loved how lightweight they felt! Here are the trails i hiked to test them out:
Lake stuart: 9 miles round trip, 1665 ft. Elevation gain
Emmons moraine: 3 miles round trip, 900 ft. Elevation gain
Suntop lookout: 2.1 miles round trip,1100 ft. Elevation gain
Colchuck lake: 8 miles round trip,2280 ft. Elevation gain
Weight
The one thing that stops me from using hiking boots all the time is weight. Most hiking boots can be a little heavy or bulky when compared to hiking shoes. Luckily, the rei co-op flash hiking boots is on the lighter side compared to many other hiking boots in the market. Many hiking boots are usually over 2 lbs, while the rei co-op flash hiking boots is around 1 lb 13 ounces.
Usually, when hiking long trails, the boot's weight can start to weigh you down, but luckily, while hiking colchuck lake (9 miles round trip), the weight of the rei co-op flash hiking boots didn't bother me.
Traction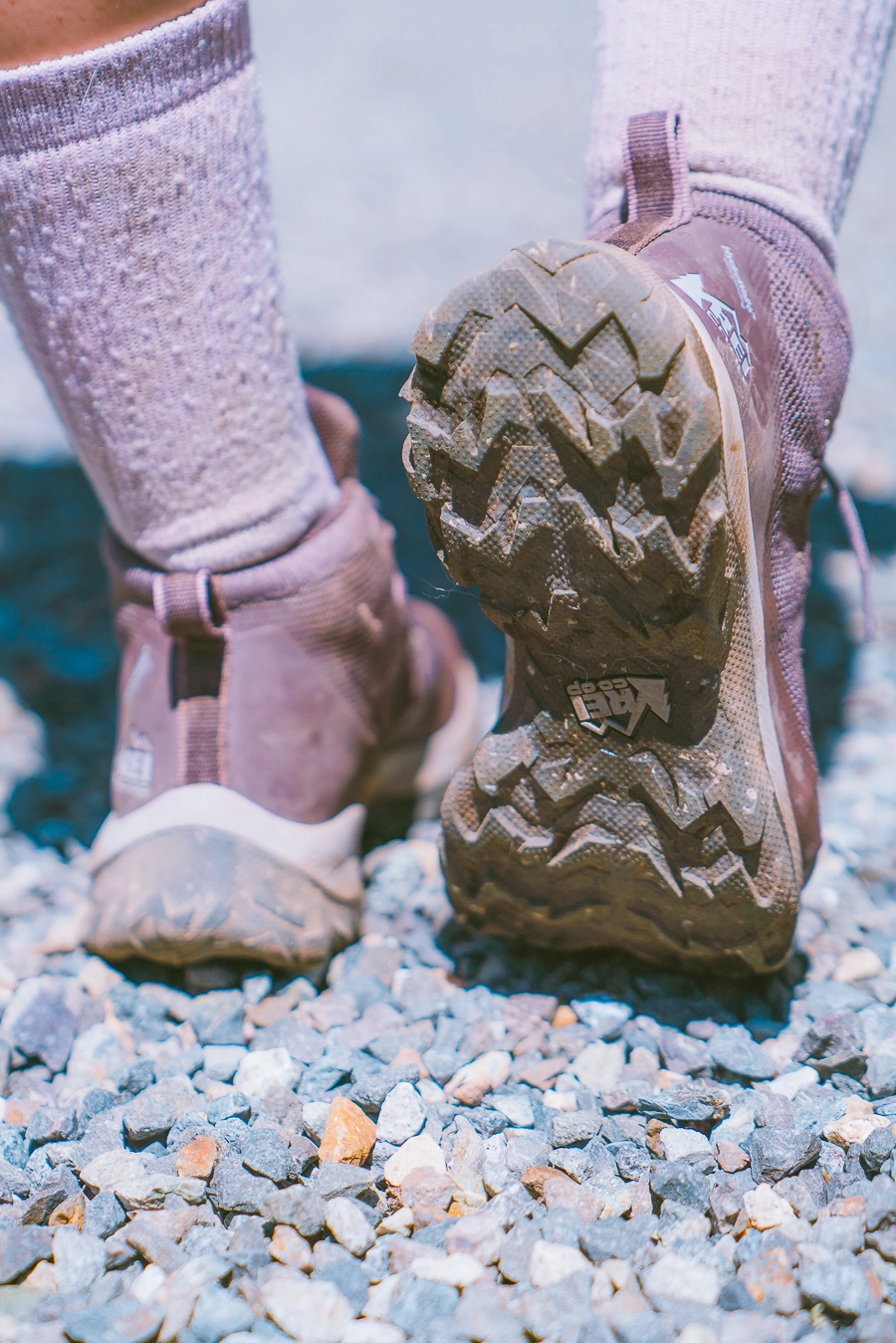 Colchuck Lake trail is known to be one of the rockiest trails in Washington. I was thankful that the REI Co-op Flash Hiking Boots worked well with the nonstop rocks and high elevation gain. This was especially true when going downhill, which is usually my least favorite part of the hike. Most of the time, I have trouble, and I slip or fall on trails, but the REI Co-op Flash Hiking Boots prevented this while hiking Colchuck Lake.
Water Resistance
There are streams and rivers all over Washington, and I was able to test out how waterproof the shoes were. Even though I walked through countless streams, my socks stayed nice and dry. So I submerged them in a shallow river to test them out, and yup, my socks were still dry!
When hiking shoes are waterproof, there can be some problems with breathability. This usually leads to blisters because your feet start to sweat when hiking. I luckily didn't get any blisters on my feet the whole time I was testing out the shoes, which means that the shoes are waterproof yet breathable. This is a huge plus!
Durability
After putting the boots through hell on those 4 hikes (I am not the most graceful hiker), the shoes still looked in pretty good condition. There were no major scratches, no major peeling, and the fabric looks fine.
Comfort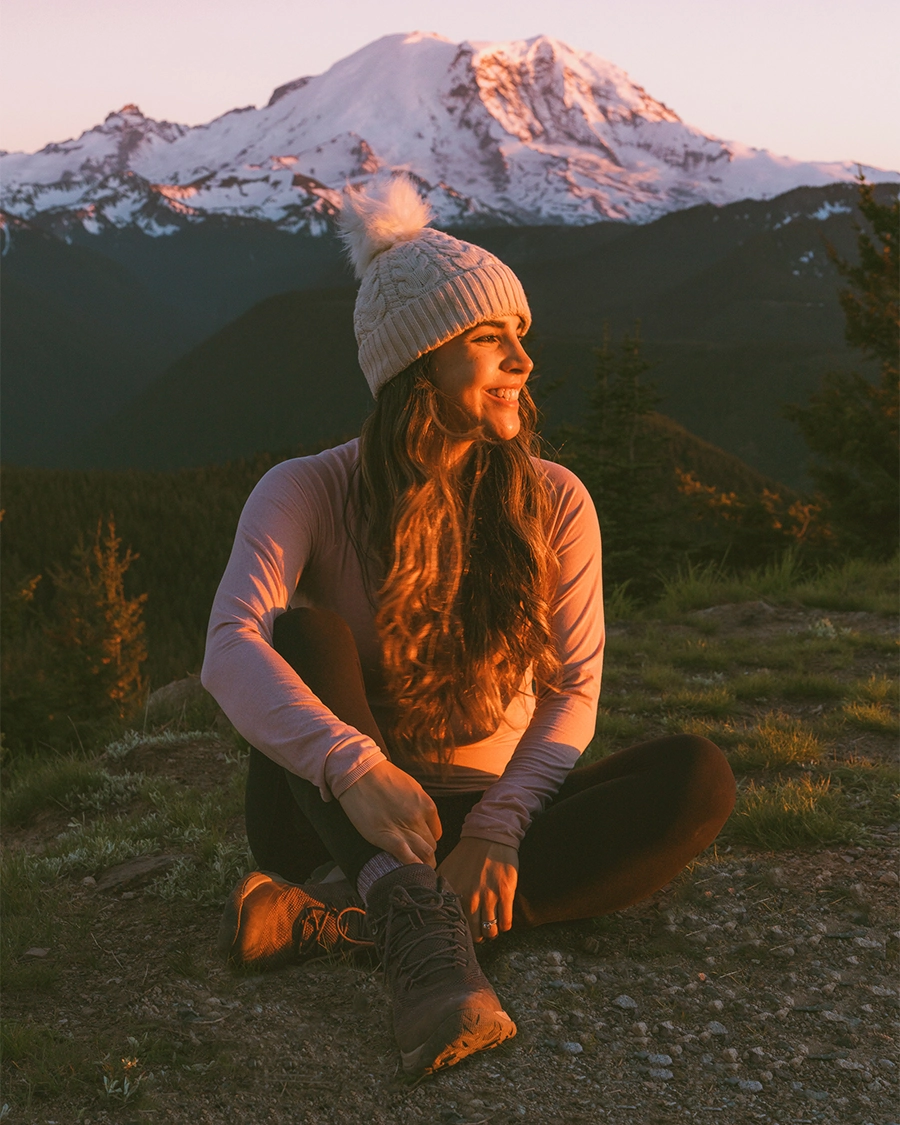 The rei co-op flash hiking boots will need to be broken into. Like most hiking boots, it is recommended to use them around town, at home, or on leisure walks before going on a difficult hike.
They are stiff at first, but they eventually mold to your feet. I do like that there is room in the toe box. I ordered half a size over my regular shoe size (i am usually a size 7 and got a size 7.5), and it fit just fine. I had no problems with my feet swelling or my toenails feeling uncomfortable.
Support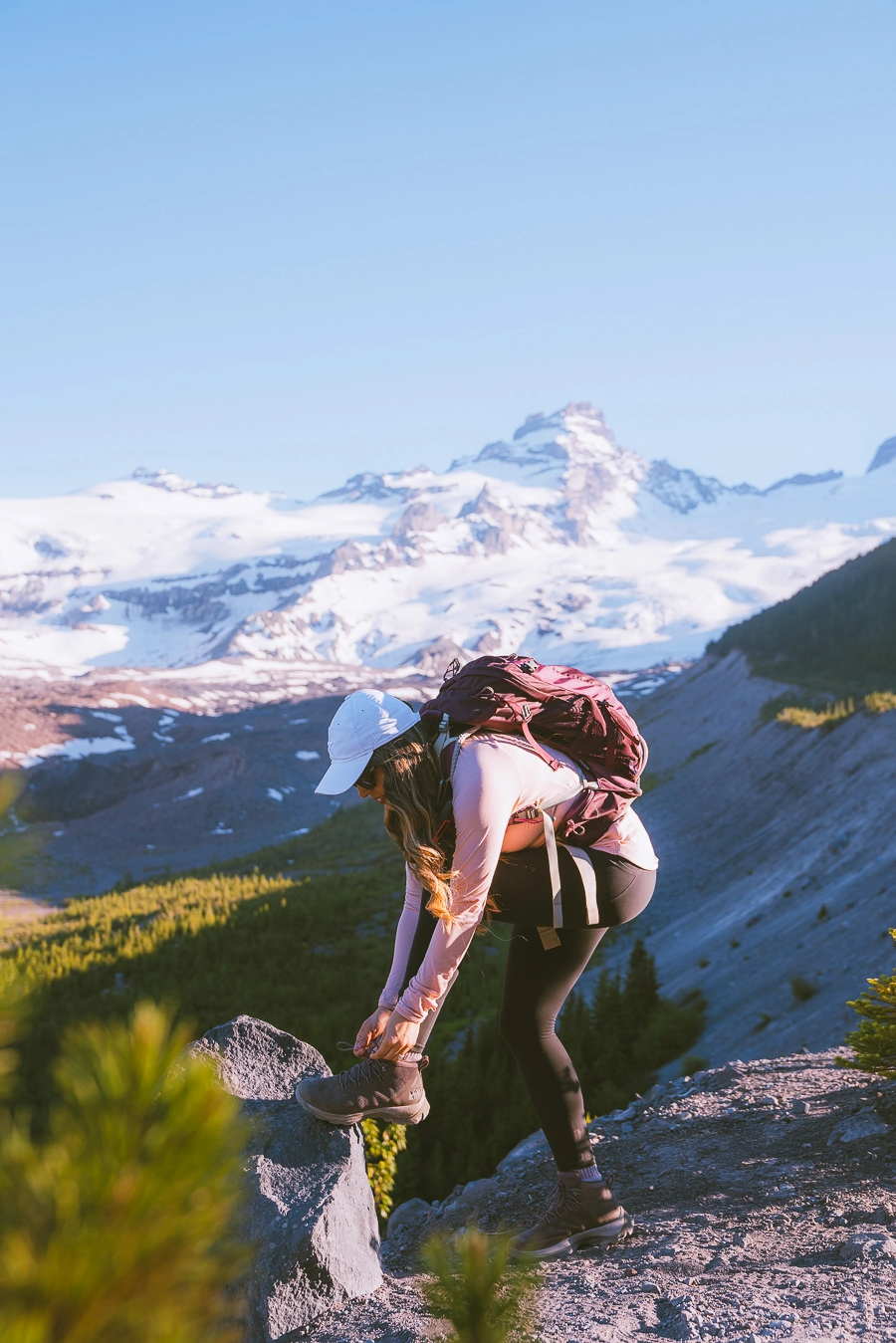 My ankles usually bend like crazy after hiking many miles, and it definitely happened to me while hiking Colchuck Lake. Luckily, the REI Co-op Flash Hiking Boots was able to help prevent any major damage to my ankle when it bent(I have injured my ankle this past year while hiking while wearing other boots). I was pretty happy with the ankle support the REI Co-op Flash Hiking Boots gave me.
The boots' insoles felt pretty supportive, but I know that this could be different for others. I have high arch feet, and the insoles felt perfect for me.
Value
I have reviewed and bought many hiking boots throughout the years, and the REI Co-op Flash Hiking Boots is the most inexpensive boots I have had on hand. I always love that REI Co-op makes its products available to everyone while still maintaining good quality. The cost for the boots ($130) is a great price, especially for budget buyers and new hikers.
REI Co-op Flash Hiking Boots Appearance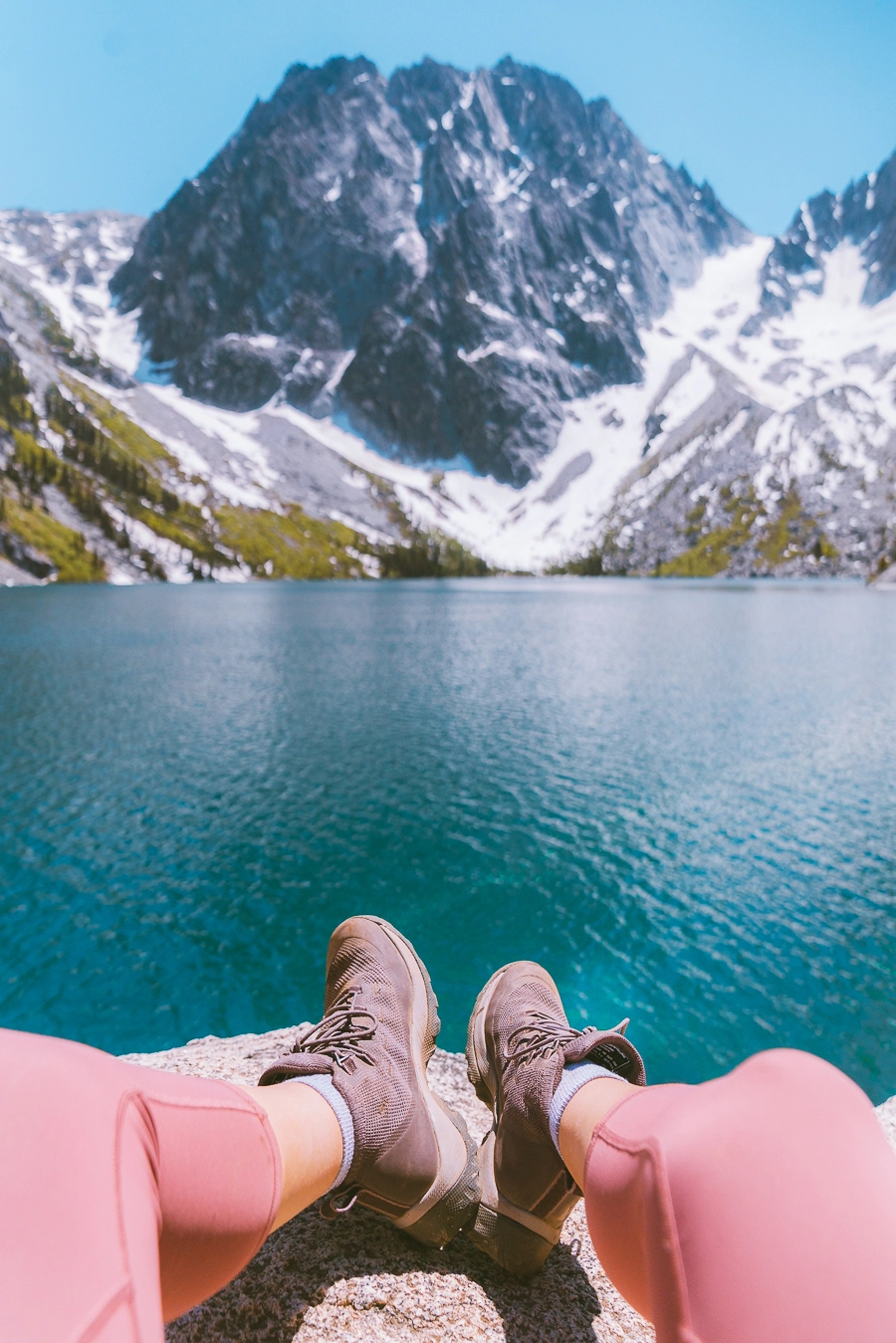 The REI Co-op Flash Hiking Boots comes in three colors;  Bark/Moss, Granite Black, and Smoke/Lilac. I picked the Smoke Lilac because I usually wear more pink colors on my hikes. I really loved the Lilac color and even got compliments of the color on the trails. I love when outdoor brands make hiking apparel more attractive and fun for women! I hope REI Co-op adds even more fun colors in the future!
Style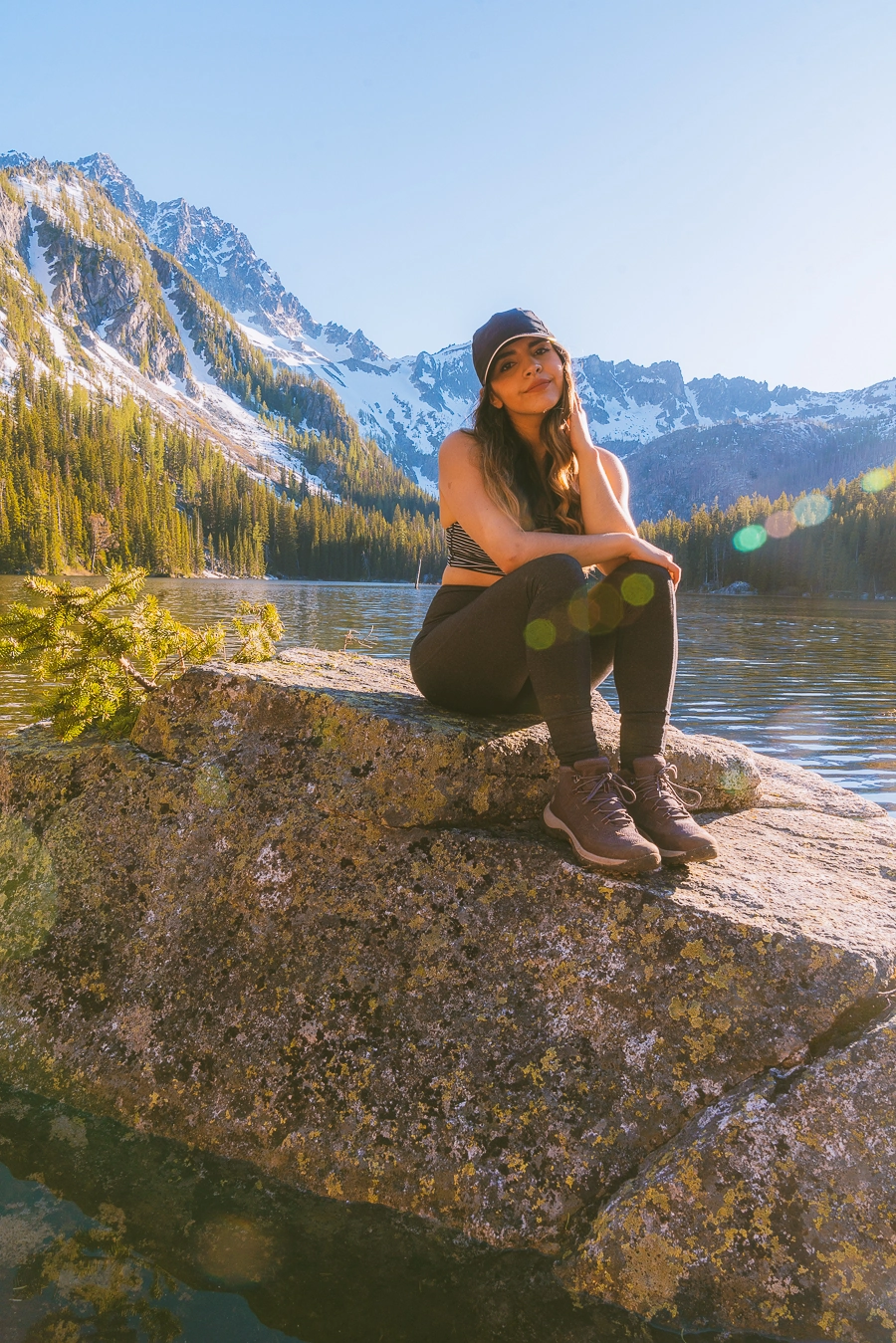 What I loved about the REI Co-op Flash Hiking Boots is how little they resemble hiking boots. Some hiking boots can look pretty manly, rugged, and bulky. Luckily, I can pretty much wear the boots in many places, not just the trails. Hey, I am all about versatility!
The style of the shoes and the weight makes it pretty easy for me to head to the grocery store or to the mall. When it comes to hiking, looks are probably one of the least important factors (which is why I put it at the bottom), but it is nice if your shoes are versatile. Plus, I like looking cute on the trails because that is my jam and my brand!
Eco-Friendly Materials
Usually, when you think about hiking boots, you do not think about Eco Friendly. Well, my friend, the new REI Flash hiking boots are made with recycled materials. Here are some of the specs:
Membrane uses 75% recycled polyester
Upper sole is 99% recycled PET
Upper sole is also 30% recycled TPU
TerraGrip rubber is 20% recycled
As someone who loves the outdoors, I am always so excited to hear when outdoor brands use eco-friendly materials, which is a huge plus. Read more on the recycled materials they use here
Conclusion
Thanks for reading all about the new REI Co-op Flash Hiking Boots! Let me know if you have any questions and make sure you check out some of my other hiking posts:
.