Background
As one of the U.K's leading retailers, The Perfume Shop strive to offer customers a seamless experience across all channels. Given that the customer journey almost always involves offline plus online, O+O is the new standard for retail and it describes how customers shop today.
The traditional strategy of O2O (online to offline or offline to online) from the past generation drove customers from one channel to another, however O+O is totally different. It is more about creating an integrated experience to better serve customers' needs, that enables them to shop across any channel, anytime, anywhere.
As Lauren Seabrook, Head of Merchandising at The Perfume Shop, explains: "Given that Covid restrictions have been implemented at critical periods throughout the retail calendar, often with very limited notice, we have had to adapt our O+O strategy to the changing circumstances."
Sean Wallis, Supply Chain Director at The Perfume Shop goes on to add: "Despite the recent disruption, we remain as committed as ever to provide our customers with the best possible shopping experience. However, to maintain consistently high levels of availability across all of our customer channels, our supply chain is an integral part of O+O retail and it has had to become far more agile."
Agile allocation
The Perfume Shop has worked with Slimstock for several years. Following the successful implementation of Slimstock's inventory optimisation platform, Slim4, the planning team at The Perfume Shop has established a solid foundation for forecasting, allocation and replenishment.
Highlighting how the partnership with Slimstock helped the retailer to navigate the pandemic, Sean states: "By working alongside us to support our stock management to achieve our O+O strategy, Slimstock's expert consultants have worked as an extension to our team. With their continued support, we have been able to take decisive action to mitigate the disruption caused by Covid-19."
"Across Black Friday and peak trading, we made decisions on where our stock should be to best support our customers and levels of service across this key consumption period; this allowed us to offer the best O+O experience for our customers, despite the impact of lockdowns on our stores." explains Sean.
Slim4 supported the quick transition from centralised distribution to help The Perfume Shop transform affected stores into micro e-commerce fulfilment centres. By tactically holding inventory back to support online sales as stores were forced to close, the retailer was able to fulfil the increasing number of online customer orders; "we were able to leverage our physical store network to support our O+O strategy and delight our customers in a new way."
As restrictions were relaxed, the planning team could then swiftly re-allocate inventory to support the full re-opening of stores.
Lauren adds: "By working in this dynamic way, we were able to ramp up our operations as soon as stores were given the green light to reopen. But more importantly, we have been able to fulfil a 200% increase in online orders many of which were fulfilled via our stores. Ultimately, Slim4 has played an important role in helping us to maintain consistently high levels of availability across both our online and offline channels. Put simply, without Slim4, we would have required significantly more manpower to respond effectively to the changing conditions."
Responsive replenishment
Highlighting how disruption from Covid has created data blind spots, Lauren states: "We depend on robust data insights to optimise replenishment across all our customer channels. However, with the impact of local measures such as the introduction of tiered restrictions and even one-way traffic systems in shopping centres, demand behaviour over the last few months has been extremely volatile in every store."
By allowing the team to easily exclude affected periods from store-level forecasts, with Slim4, the planning team could quickly address these data challenges. Furthermore, with Slim4's flexible forecasting engine, the planning team could use demand history from previous periods to gain a clear picture of future inventory requirements.
"With Slim4, we could work flexibly with our data to quickly determine replenishment requirements for each store. As a result, we're able to ensure responsive replenishment," states Lauren.
Next steps
Explaining the retailer' plans going forward, Lauren highlights: "As we move forward from the impacts of Covid, we are well positioned to continue to leverage our O+O strategy that have rapidly grown and developed over the last 12 months. Slimstock has partnered with us to ensure our technology is aligned to our strategy and future success following the pandemic."
Satisfied with how the business has responded to the Covid-19 pandemic, Sean concludes: "In what has been a turbulent period, Slimstock has offered exceptional support. As we pursue our long-term growth objectives, we look forward to further strengthening this partnership."
Burberry Touch For Men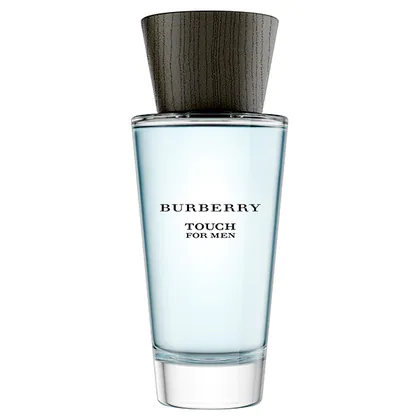 Burberry Touch For Men Eau de Toilette, an aromatic, spicy fragrance that is clean, fresh and comfortable with an understated confidence. A dual launch with Burberry Touch For Women, the pair evokes the intimacy and sensuality of modern relationships. The bottles and scents complement one another, paralleling the harmony of a relationship.
Designed by Fabien Baron, the bottles mirror the shape of a spool of thread, a subtle reference to Burberry's history of fine tailoring. The complimentary design of the bottles also parallels the harmony of a relationship. The heavy glass is topped with brown wood caps, creating elegant lines with unique material combinations. The bottle is packaged in a charcoal grey and burgundy variation of the Burberry check.
1 Million
PRODUCT DESCRIPTION
It's Christmastime with Paco Rabanne.
Fabulously festive. Unmistakably fashion. Paco Rabanne invites you to celebrate Christmas with a dazzling range of covetable gifts. The creative spark? Avant-garde graphic motifs by the brand's daring artistic director Julien Dossena. Stamped on the iconic fragrance sets, these designs add a dash of chic to Christmas.
The gift boxes are plastic-free to contribute to a more sustainable holiday season.
GIFT SET CONTENTS
Eau de Toilette Spray (50ml)
Deodorant Spray (150ml)
Travel Spray (10ml)
L.12.12 Blanc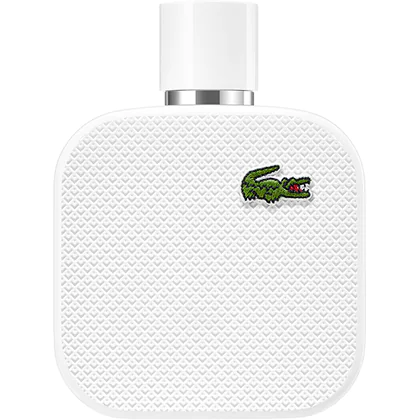 Eau de Lacoste L.12.12 captures the playful spirit of the brand, transforming fragrance notes into emotions to evoke the very spirit of the iconic shirt – unforgettably cool, inventive, elegant and audaciously stylish. Like the confidence a man feels when he dons a classic Lacoste L.12.12 shirt.
A clean, crisp and fresh aftershave, Lacoste L.12.12 Blanc for men opens with bracing, refreshing top notes of grapefruit laced with spicy cardamom and rosemary, to reveal an unexpected, passionate heart of Mexican tuberose. Base notes of leather, suede, vetiver and cedar lend a cool masculinity to the dry down of Eau de Lacoste L.12.12 Blanc, a pure, woody-floral fragrance ideal for daytime wear.
Sauvage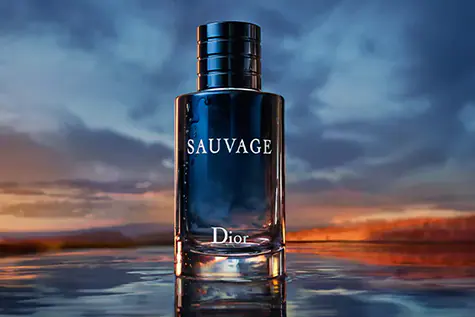 The strong gust of Citrus in Sauvage Eau de Toilette is powerfully anchored by the ambery nobleness of Ambroxan, resinous Elemi and Woodsthat bind the whole.
Instantle recognisable, it has become a genuine signature scent, unique* in its confident virility.
Like a deep breath of fresh air, Sauvage Eau de Toilette is a bold composition for a man who is true to himself.
Stronger With You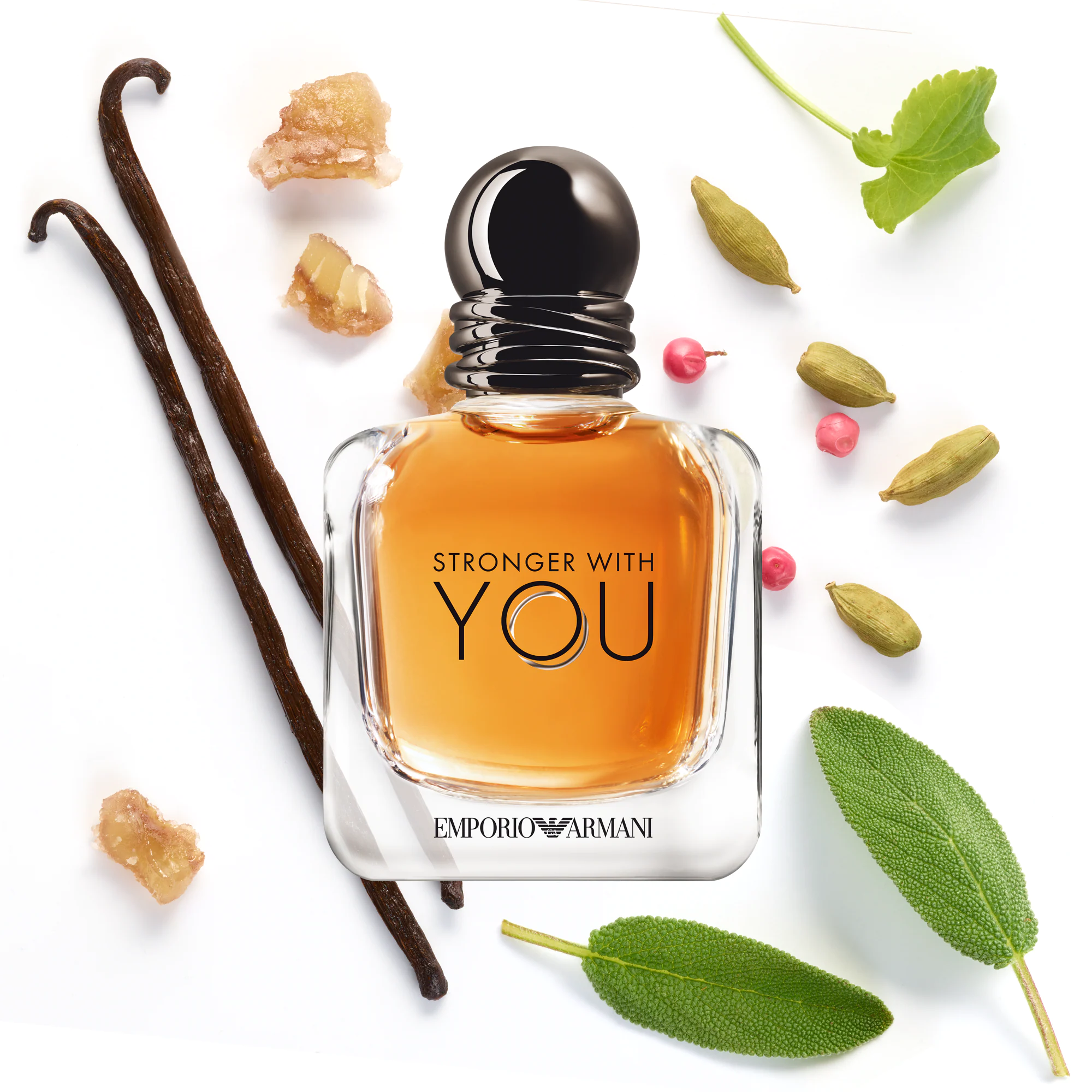 Stronger With You is a masculine scent featuring spicy accords in the top notes of – a mix of cardamom, pink peppercorn, and violet leaves. Stronger With You has inherited a confident elegance, with the easy nonchalance of youth, conveyed by the sage at its aromatic heart. These notes combine with the smoky Vanilla Jungle Essence™ and the sugar coated chestnut accord, producing an irresistible men's fragrance.
New to the range, the aftershave brought to life in a shower gel.
Prada Paradoxe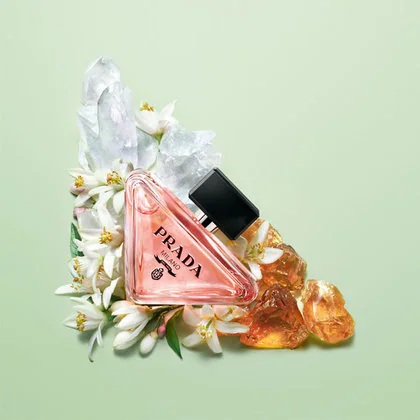 Encapsulating the very essence of Prada, the refillable Paradoxe bottle reinvents the most iconic code of the brand, the triangle logo. Tilted yet powerfully grounded, the iconic shape of the bottle is softened with rounded angles, while the delicate coral pink colour of the fragrance contrasts with the deep black Prada coat of arms. Feminine, yet disruptive. Unique, yet immediately recognisable.