10 Best Converse Sneakers in 2022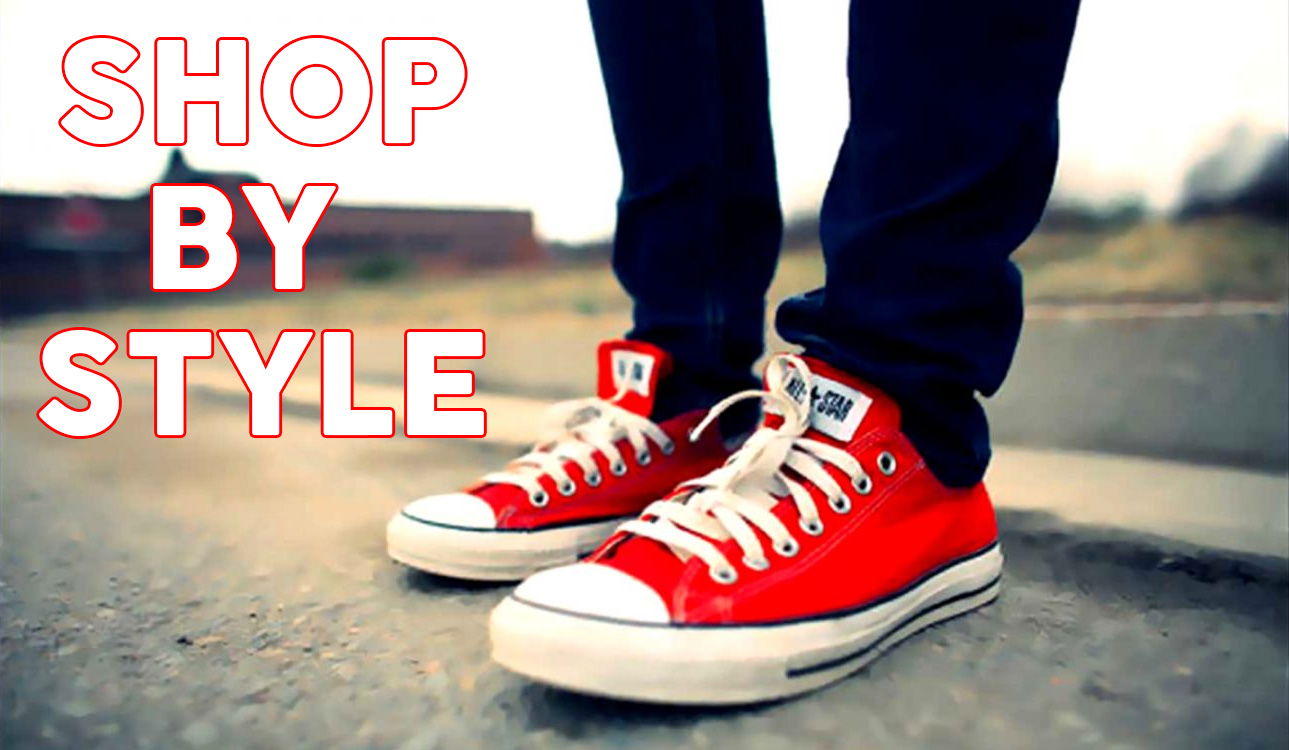 This post contains affiliate links. When you purchase through links on this post, we may earn an affiliate commission. Thanks.
About Converse
Converse is one of the many brands that leaped from hardwood to the streets and became a famous household label for all-rounder, beater-worthy sneakers. As thousands of variations continue to spring up from this brand, it's easy to get drowned in the pool of options.
Don't worry. This is where we come in. Take us as your SNEAKER LIFESAVERS.
We plucked the best from hundreds of Chuck and One Star look-alikes plus many other spinoffs in between to make the scout easier for you. We don't just highlight the popular ones, but the best-rated selections too. We wear-test more than 100 pairs to highlight the comfiest, highly durable, and most flexible ones.
If you're a budget-conscious and practical hunter, we've collected all the best deals as we do the math for you.
How we test sneakers
We do all the legwork while you enjoy a hassle-free sneaker purchase.
We buy all the pairs of Converse kicks we test here with our own money to give our honest opinion and a lineup of our top choices.
We spend practically the entire day subjecting each sneaker through rigorous pounding on different surfaces.
Our main parameters include quality, comfort, fit, endurance, and function.
Best Converse sneakers overall
Converse Chuck Taylor All Star Low Top

Pros
Durable
Easy to clean
Easy to slip on and off
Breathable
Perfect for summer months
Doesn't require much maintenance
Timeless classic
Verdict
Converse Chucks high top has a more famous sibling, the All Star Low. We find the Converse Chuck Taylor All Star Low Top more universal and all-rounder than its ankle-high brother. So, what's its star quality? It matches practically with just about anything!
If you have a vague kind of fashion style and you want a do-it-all sort of sneaker, you'd never go wrong with a pair that remains relevant for a century now. Its canvas style survived the Flower Power, Grunge, Retro, Gen Z trends. And it shows no signs of retiring.
Even the most distressed pair, which we literally subjected to drill and stain tests, look kicky, striking, and funky!
We tested over 100 Converse kicks only to end up with the All Star Low Top as the runaway winner in both style and comfort. It's close to having a barefoot experience as it won't weigh your feet down with excessive padding.
Barely are there any arch supports, but the relatively roomy build provides enough room for custom orthotics.
Breathability isn't an issue, as the fabric allows air to circulate in and out. Moving around with this kick is such a breeze.
Whether you prefer a clean, straightforward, and minimalist sneaker to squeeze into your rotation or looking for a practical canvas sneaker to express your creativity, this low-top Chucks is a big cheese!
Converse Chuck 70 Low Top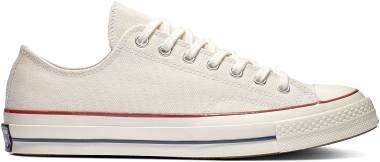 Verdict
What do we love most about the Converse Chuck 70 Low Top, an almost identical twin brother of the Chuck Taylor All Star Low Top? It got an edgier vibe. For us, those nitty-gritty modifications tied into this vintage-dressed sneaker are the deal clinchers!
After giving the Chuck 70 good pounding on wooden and concrete surfaces, we could solidly say it's smashing! The intricate fabric weaving on this shoe can take up severe beating!
Did we say that this shoe offers a dynamic fit, something that's missing in the Old Joe? That's one of the things we immediately noticed about this updated kick. Gone was the plastic heel cap that's traditionally a must in most older Chucks. We can still feel the support and stability with the ergonomic heel structure.
Even the rubber foxing that's 5mm higher than the usual height gives us that exceptional added stability.
The best makeover to the Chuck 70 is the most wanted arch support coming from its cushy foam insole. Walking miles with this is a happy adventure!
A denser rubber compound laid at the base helps us cover more miles without wear and tear marks.
Its $80 price tag may be a bit pricier than the traditional low-top Chucks, but the Chuck 70 got that primo element without being a burden to your budget.
Best high-top Converse sneakers
Converse Chuck Taylor All Star High Top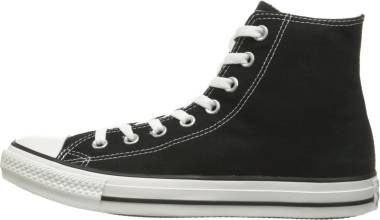 Pros
According to a very good number of reviewers, the Converse Chuck Taylor All Star High Tops' design can tie your whole outfit together and make any streetwear look stylish.
Some have added that the shoes provide a good look for any age or gender.
The high-top sneakers are comfortable and versatile, many people have reported.
Several have mentioned that these are great for kicking around in, working out, and skateboarding.
Several purchasers have noted that the colorways of the Chuck Taylor All Star High Tops looked rich and exactly as they did on website pictures.
The high-top Converse sneakers provide a good fit width-wise for people with narrow to wide feet, some testers have remarked.
The classic Converse Chuck Taylor All Star High Tops have an affordable price, according to a handful of buyers' comments.
A few users have written that the retro silhouette is durable and, one user recounted, his first pair lasted him years.
A couple of consumers have stated that the Chuck Taylor All Star High Tops are easy to clean off and, with proper care, will look new every time you wash them.
Two customers have mentioned in their reviews that the Converse silhouette is light and breathable.
Verdict
Everybody's well-loved Chuck Taylor All Star High Top is unbeatable. When it comes to Converse and sneakers with high collars, the time-honored Chuck Taylor is The KING!
From sporty, athleisure, casual to formal wear, the classic Chucks just goes with everything! Even as our feet look like Ronald Mc Doland's at times, we love how it can accommodate different width types, from narrow to wide footed ones among us.
It's ready for some grinding and gnashing while still looking great! It suits any style preference as it remains stylish when kept clean and slick or gets distressed with a ripped upper and tattered sole.
Whether we get it dirtied under mud or rain, it stays charming still. In fact, the more raggedy and broken it looks, the more we can't let it go. It's the kind of beaters that you'd want to go tossing around over and over until the sole gets all busted. And that doesn't happen quickly.
Our feet stayed snug and dry the whole day we were strapped to this shoe. Its upper let our feet breathe while the perforated suede liner has tiny holes that allow air to flow in and out.
Chucks has been proving its worth over and over. And if there's one high-top from Converse that will always find a space in our essential wardrobe arsenal, it's this affordable, ageless gunner.
Converse Chuck 70 High Top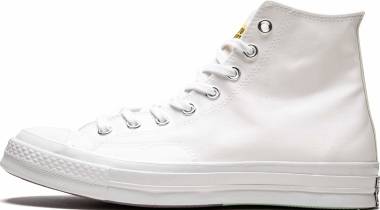 Verdict
The Converse Chucks takes the front line when it comes to street legends that show no signs of retiring. When it comes to heightened comfort, the Converse Chuck 70 High-Top is the hero. It's simply a game-changer!
Chuck 70 ups the ante compared to the most common-looking Chucks that everybody loves. It's graced with more cushioning and a more resistant canvas cover while retaining the versatility indelibly attached to the Chuck Taylor Hi.
We enjoyed swinging around the city day in and out for an entire month wearing this. The extra cushy sockliner makes the day-to-day experience more pleasurable. Did we say its insole is damn moisture-wicking? That indeed puts a 100% added comfort every time we wear this shoe for long hours.
We love how it clasps our feet as it has the essential support and stability we're looking for in a high-top canvas shoe.
There's no reason to switch sneakers at the end of a full day's shift or long-day errand as everything feels strangely lighter than it seems.
Durability is unquestionable! It remains loyal in keeping our feet secured and protected for a lengthy time.
If you're a vintage-loving soul and won't trade comfort for anything else, this shoe is something you should consider adding to your rotation.
Best platform Converse sneakers
Converse Run Star Hike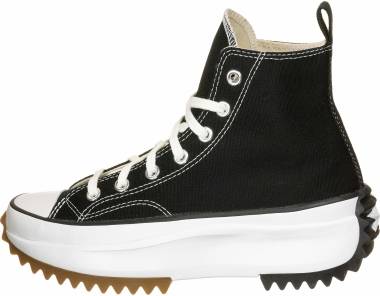 Verdict
With a jagged, chunky rubber sole, the Converse Run Star Hike takes us to greater heights!
There's more to love about this fashion-forward twist to the Converse Chuck Taylor than its not-to-be-missed aesthetic. Aside from style and statement, it has soul in its sole! And that's the single thing missed out in most platform kicks from Converse.
We challenged ourselves to see if this is worthy to be called a podiatry shoe. We slipped into it for a minimum of 8 hours a day and the result blew our minds!
It's beefy and sturdy sole with jagged tread is d-y-n-a-m-i-t-e! It gave us the needed stability to keep us covered during multiple activities. It thwarts unnecessary rolling of the foot. With its supportive build, it didn't leave us with sleepless nights griping about foot pain, inflammation, and joint stress.
It's heaven for the feet especially among us who are hypermobile, overpronated, have mild osteoarthritis, and minimal ankle instability. That attention-grabbing platform sole kept us surefooted and balanced.
Our toes didn't get cramped as we moved around. There's enough wiggle room at the front. Our feet are snugly tucked enjoying each ride without any pressure. We weren't bothered by bunion and toenail pain as we stayed elevated throughout the wear test.
It made us strut in style with our favorite casual, sporty, and hiker garbs without being bugged by any form of discomfort.
This stylish hiker is a real winner!
Converse Chuck Taylor All Star Move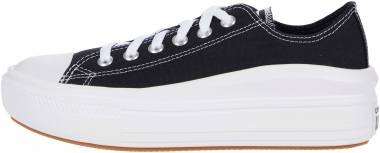 Verdict
Converse Chuck Taylor All Star Move kept us in the groove, feeling lifted and light! It makes us stand loud and proud!
This modest-looking shoe is really a rockstar! Given its angular platform base, it makes up one of the most fashion-forward overhauls to the old-school baller that every sneaker lover adores.
Despite looking weighty, this charmer feels ultra-light making those walks and glides enjoyable.
This shoe lets us cover miles and be on our feet for more than 8 hours a day. That height-boosting sole offers tons of cushioning without getting our feet stressed or blistered.
Did we say it's graced with a moisture-wicking OrthoLite insole too? That little add-on is a BOMB! It helps dampen any pressure or tension even as we went pounding along the streets for one straight month.
It gave us the freedom to express our creativity and fashion sense as it's so stylish! Its recast look never failed to punctuate strings of outfits we wore for our daily activities. We love playing around with our OOTDs and getting endless Intagramable shots with this.
It made us move and groove; that's why we adore it so.
Best leather Converse sneakers
Converse Chuck Taylor All Star Leather Ox

Verdict
When it comes to Converse sneakers with premium leather quality, you'll sing happy notes, too, as we did after trying the Converse Chuck Taylor All Leather Ox on.
Its quintessential style is its ticket to land among the best leather Converse creations, at least to our probing eyes.
Converse gave us good reasons to look refined even with an unadorned pair of coats, plain tees, jeans, knitted jackets, or capri. Thanks to the chichi vibe that goes with every pair of CTAS Leather Ox.
Its soft leather cover didn't give us a hard time. It has draped our feet with comfort since day one.
It made our feet adjust to the mold instantaneously. There was an instant connection, and we just loved it!
The upper is solidly attached to the vulcanized rubber sole. Even as we were sporting this for practically most of the day for several weeks, there was no single time it got detached from the sole. It isn't the most hard-wearing, but we can't deny its durability.
Go for this oxford cut if you want a different take to the canvas Chucks and don't want the enhanced ankle coverage. We won't blame you if you decide to cop not one but two or more pairs.
Converse Chuck Taylor All Star Core Leather Hi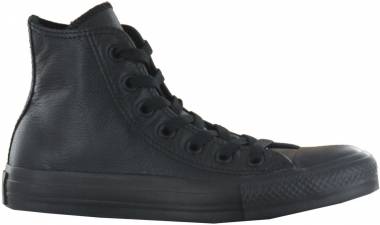 Verdict
We love the canvas Chucks for its unruffled, easy-going style but we also adore the luxe and swanky form that goes with every pair of Converse Chuck Taylor All Star Core Leather Hi.
Even with a price that's a fraction higher than the traditional Chucks (influenced by the use of smooth leather), it's worth adding to anyone's sneaker selections. Every time we need a more classy and formal pair of shoes on days we want to look more dignified and refined, this shoe is a lifesaver!
The leather cover may be sturdier versus the customary canvas, but it softens over time and adheres to the shape of the foot when strapped up. This is where we felt we got excellent value for our money.
Another factor that got us drawn to this silhouette is its vulcanized sole construction. We didn't feel any generous padding around the shoe but it kept us cozied inside. It's phenomenally light and remarkably flexible!
If you're planning to get an all-leather sneaker from Converse for everyday use, take our word and try to step into the world of the CTAS Core Leather Hi.
Converse sneakers with best comfort
Converse Star Player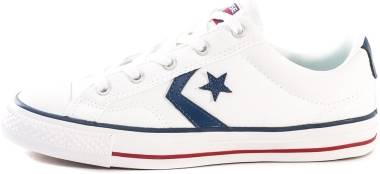 Pros
Comfortable: Scores of users are chirpy that the Converse Star Player is comfy to wear all day.
Exact: Loads of reviews about this shoe tell that it offers a perfect fit.
Durable: As per several skaters, the outsole stays intact for over a month of frequent use.
Grippy: Quite many wearers are ecstatic that they don't easily slip with its rubber outsole.
Protected: Legions of Converse followers assert that this shoe grants better support than the All Stars.
Verdict
When it comes to comfort, the Converse Star Player bags the MVP!
Out of the insanely vast number of Converse sneakers, how did this stellar pair win our hearts? Here's its score sheet.
It provides a homey environment for our feet. Even as we got our feet planted in this shoe for more than 8 hours a day, it didn't cause us to develop ankle, Achilles, and arch pain.
It's simply amusing, admirable, A-1 with the right amount of padded detailing and comfort it granted our feet.
The adequately foamed interior compared to the nearly barefooted original makes every trip satisfying. Plus, it helps in providing an enhanced lockdown feel with its fully customizable lace-up system.
We didn't feel any heel slippage making it more enjoyable to bring this Star Player everywhere. Even the waffle patterned rubber tread delivers traction. We didn't have those unwanted slips.
It's the kind of Chuck that's friendly and forgiving, traits that sum up a real Star Player.
Converse El Distrito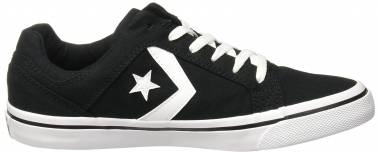 Verdict
To our discriminating taste buds, the Converse El Distrito is a real tough cookie!
Everyone's most loved Chuck gets even more hard-wearing as it's swaddled with a durable canvas. We took it on a month-long urban expedition, and it wowed us. This cookie doesn't crumble!
Its padded tongue and lining make each foot adventure comfier than we expected. It even has a cushioned insole that filters in all the load and stress. These elements help reduce any pressure that may come into contact with our feet.
Given the added technologies infused into this former hardwood star sneaker, it incredibly feels light. It makes us fly whichever direction our feet take us.
Not only does it aces in comfort, durability, style, and versatility, but in value too. It's just one of the budget-friendly Converse low-tops you won't regret adding to your go-to sneaker lineup.
You'd hardly allow it just to accrue dust in your sneakerpile as its universal style works satisfyingly well with heaps of casual, sporty, and street-ready outfits.
The colorways for this silhouette are vast, so you can play around with your Instagram shots while wearing different shades of the El Distrito.
Good American: The Basics That Grow With You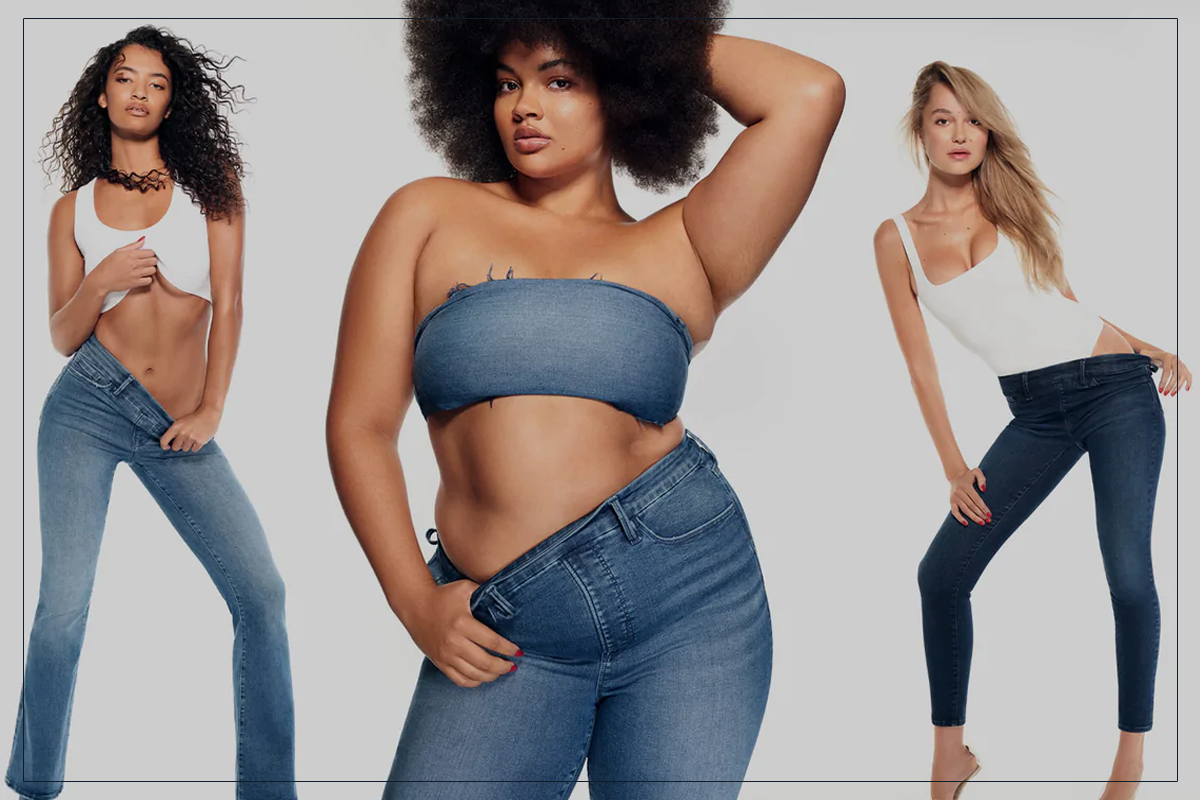 When I had the opportunity to review Khloe Karadashian and Emma Grede's brainchild, Good American, I was ecstatic. I've been a fan of Keeping up with the Kardashians for years and am completely in awe of all the businesses the Kardashian/Jenner clan has launched.
Good American is a size-inclusive brand whose clothes are made to fit every woman. The brand's tagline, "Made by women, for women. All bodies. All Sizes. No compromises," is apparent in its offerings. Good American originally launched in 2016 with a collection of jeans ranging from sizes 00-24 and earned over $1 million in sales on its launch date (the most successful denim launch in history). Over the years the brand has expanded into clothing, swimwear, shoes, sleepwear, and athleticwear. The clothes are fashion-forward, yet incredibly comfortable — a balance few brands have been able to perfect.
GRWM (Get Ready With Me)
After scouring the website for some time I decided to hit the basics — Good American's signature sweat set and a nice ol' pair of jeans. It's easy to get overwhelmed by the amount of quality options on the site, but over the years I've learned that when in doubt, go for a neutral basic.
Cropped & Cool Sweatshirt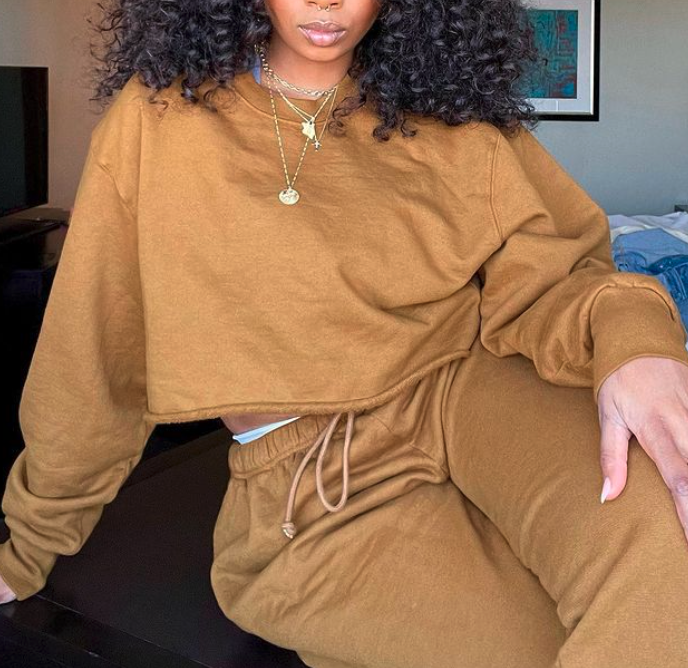 This sweatshirt is exactly what you would see a celebrity wearing in a paparazzi shot exiting Dogpound. It's intentionally baggy, but still has a nice silhouette to it — and you can always size down if you're looking for a slimmer fit. The cropped fit makes it perfect to pair with matching sweatpants or biker shorts. It's made of a cotton knit, cozy terry fleece that feels high-quality and durable. I was worried that the shade I was sent wouldn't look good on my skin tone, but it was extremely flattering once I tried it on. My only complaint is that I haven't been able to wear it out much in Texas because the fabric is so thick.
Note: the sweatshirt isn't a casual crop, but rather a when-you-raise-your-arms-everyone-can-see-your-bra cropped.
Boyfriend Sweatpants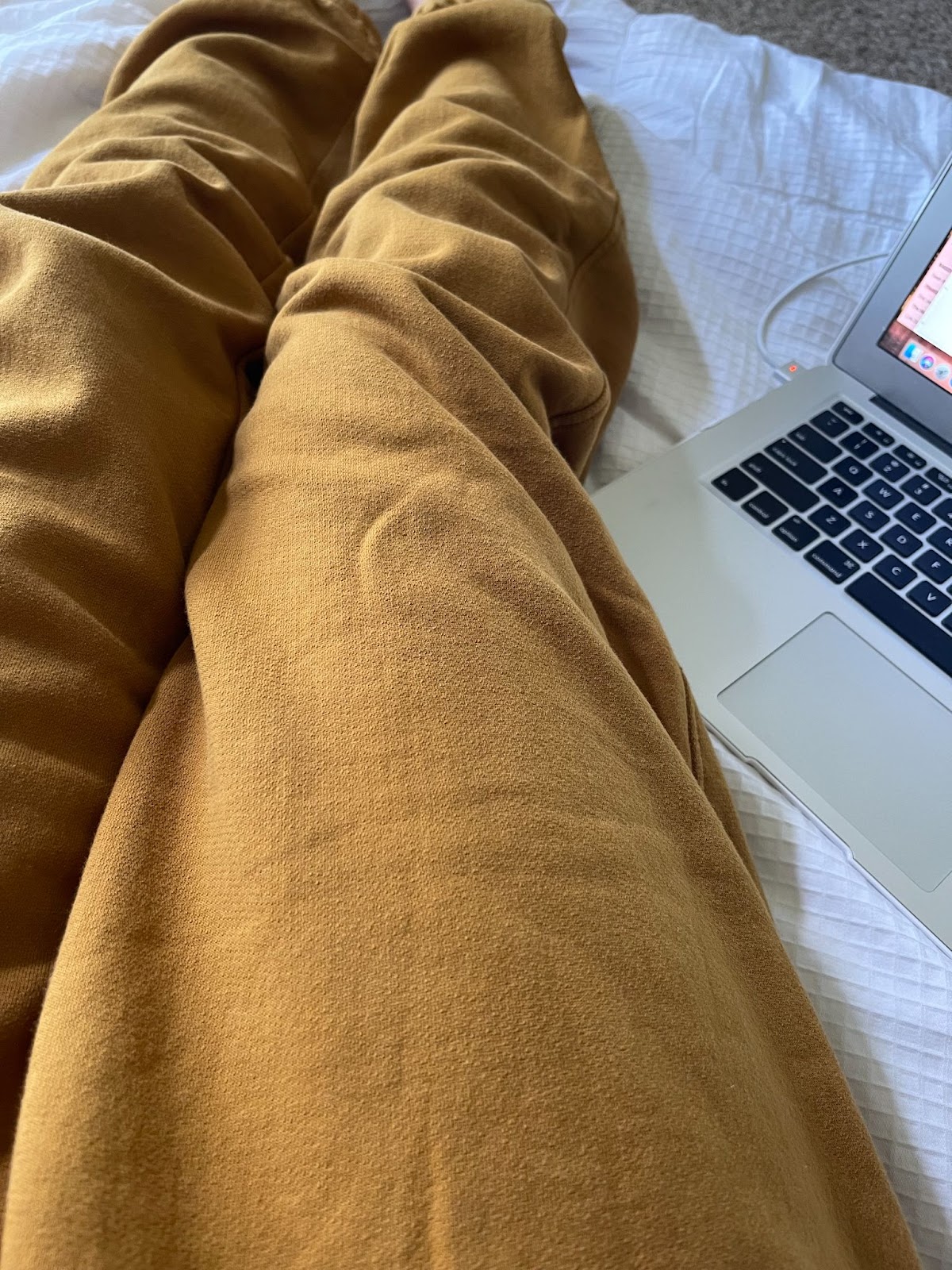 These sweats are soft, slouchy, and exactly what one reaches for at the end of a tiring day. They're made from the same heavy-duty cotton knit, terry fleece that the sweatshirts are made of. Sweatpants have been my uniform of choice during the pandemic so it only makes sense to splurge on a quality pair. Design wise, they look exactly like a pair of Gildan sweats, but you're paying for high quality and years of usage. I primarily wear mine to lounge around, but there are many different ways to style them: roll the cuff, pull them down to your waist, roll the waistband, or pair them with heels a la Kardashian style.
I have a slight case of body dysmorphia so I requested a size 2/M and they were way too loose on me. Thankfully, there's a drawstring so I'm still able to wear them around the house. Just keep in mind that they run large. Now to get an actual boyfriend…
Good Mom Jeans
Let me preface this by saying that I'm someone who hates jeans—they're often uncomfortable, fit poorly, and shrink in the wash. But, that was before Good American sent me these jeans made of 99% cotton and 1% elastane. The fabric is durable, yet stretchy, but not in a tacky-jeggings sort of way. These jeans allow you to sit down and enjoy a good meal without needing to undo the top button. They don't dig into your skin, but they also aren't baggy when you walk around. I even debated wearing them on the plane.. A PLANE!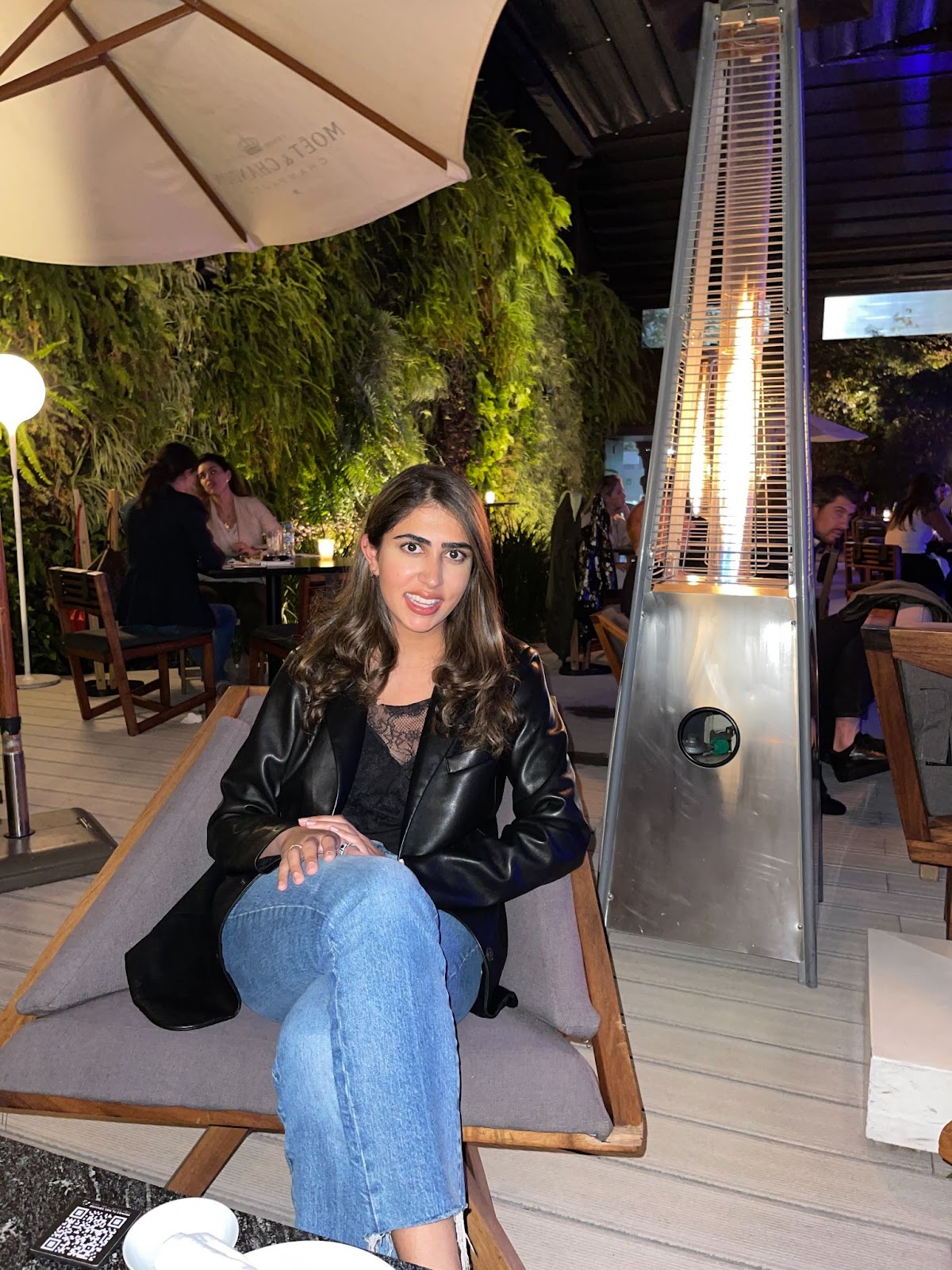 These are model off duty jeans, sans the need to be a model. Good American offers sizes 00-24, showcasing the ethos of the brand in its offerings. Plus, each pair is made with GA's signatureAlways Fits technology, which allows the garment to stretch up or down one size.
TLDR; A Good Brand
I'll admit that there was a part of me that was hesitant about Good American — how well could a celebrity co-founded brand really be? I could not have been more wrong. Good American is a quality brand whose elevated basics make getting ready a breeze. The idea that being comfortable means looking sloppy is a thing of the past, thanks to brands like Good American.
I feel good wearing a brand whose ethos is centered around making women feel comfortable in their own skin. No more squeezing into uncomfortable jeans that leave you unable to breathe, or buying cotton shirts that shrink after one wash. Invest in yourself by investing in a wardrobe that allows your body to fluctuate without any guilt or shame, and can withstand hundreds of thousands of washes. I might even argue that my items are more comfortable now than when they arrived.
5 More Reasons To Love Good American:
Good American uses American distributors. The brand's factory is close to its LA headquarters and has been sewing knits for an entire generation.
Good American is the first brand in the industry to require their retail partners to carry its full size range and display all the sizes together rather than in a separate plus-size section.
Not only does its footwear offer extended sizing, but each size also includes the option of extended widths in feet, calves and thighs, translating to 72 unique sizing variables.
When shopping on the site you can select a model in size 0, 8, or 16 to get an accurate picture of what the clothing will look like on you. No more exclusively 00 models!
New customers save 15% Off your first order with code WELCOME15 at Checkout.
Product Review: KUIU Women's Attack Pants and Ultra Merino Crew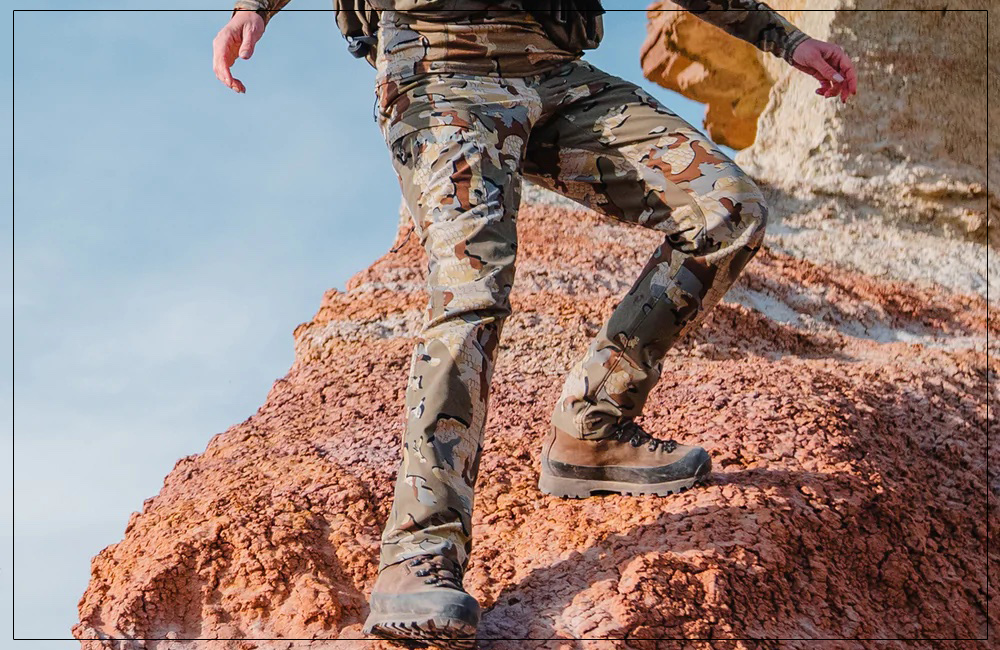 I've been hunting since about 2009 and in that time, I've never been brand loyal when it comes to hunting clothes. So many brands used to not even offer women's options, and now that more have, each one of them seems to offer something different. As with all women's clothes, women's camo is not created equal when it comes to sizing. And another reality is that it's usually super expensive.
I primarily hunt in Idaho, in the mountains, where temperatures swing 30-40 degrees from morning to afternoon, the terrain can be rough, rocky, or wet, there's thick sagebrush and lots of uphill walking. I need gear that is functional and will hold up in a variety of conditions. I also don't prefer the traditional Realtree or Mossy Oak tree patterns.
I have seen quite a few women on social media wearing KUIU pants and knew they were men's, but they looked like they fit those women pretty well. My partner, John, has two pairs of Attack pants and he loves them. I tried his pair on for sizing, and to see how they fit; surprisingly, they actually fit pretty well (not my size, but wanted to get an idea of how they fit). So I broke down and ordered the men's Attack pants during one of their sales. Surprisingly, they fit great.
A few months later, KUIU announced that they are finally offering a women's line of hunting clothes after all these years. I bit and ordered the women's Attack Pants and Ultra Merino 145 LS Crew top.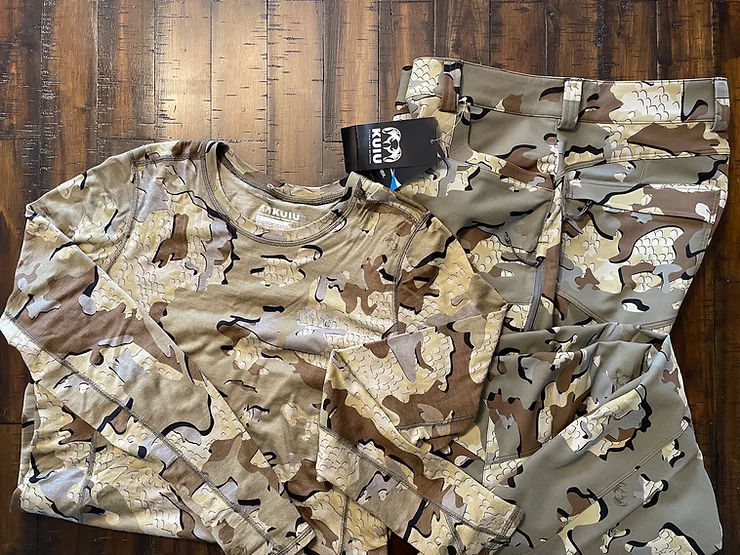 KUIU Women's Attack Pants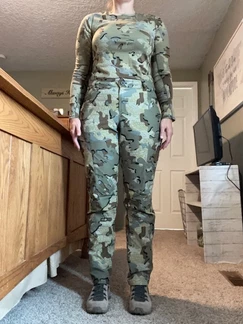 Features (from KUIU.com)
247 g/m2 fabric weight
4-way Stretch
Brushed back for reduced chafing
Makspec® odor control
K-DWR® water repellency
Gusseted crotch
Open hand pockets – 2
Open seat pockets – 2
Zippered cargo pockets – 2
Mesh backed zippered hip vents – 2
Articulated knees for full range of motion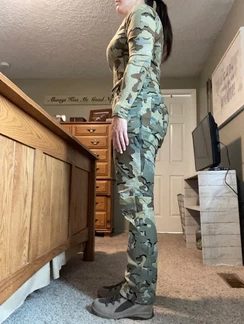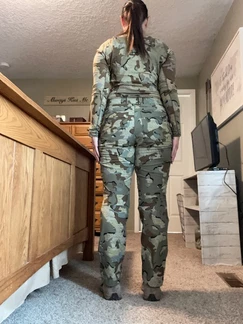 Size and Fit
For comparison, I normally wear a size large or 12 in pants. I checked the size chart on KUIU's website and felt like I was in between 12 and 14 so I ordered both (I also compared these measurements to the FirstLite size chart since I know how those pants fit).
I tried the size 14 on first and they fit, with some extra room. They definitely weren't huge on me, but a little baggier than I wanted. The size 12 actually fit well. They are higher-waisted and sit above my hips, which I prefer. The back is slightly higher so when you sit, there's still coverage back there.
These pants have a slimmer design than the men's version, so the legs are a bit narrower. I have bigger thighs so they seem a little more fitted on me than they might on other women. I was concerned that the bottoms were too narrow and fitting over boots would be an issue, but it wasn't. Once I tried them on with my normal hunting boots Danner Wayfinders, they are pretty fitted but in a good way. The narrower leg might actually prevent them from getting caught when walking through thick sagebrush, and will probably be more comfortable when wearing leg gaiters since there's not as much fabric.
The Attack pants are only available in regular length, which is a 32″ inseam (the men's version has regular, short, and tall inseam options). I'm 5'8″ and usually buy 'regular' length jeans. When I tried the pants on with bare feet, the bottoms hit right at the top of my foot. They seemed short, even though they are the same inseam as my favorite Old Navy jeans. After trying them on with my boots, I actually didn't mind the length. They hit at the top of my foot and didn't bunch up at the bottom. I think the narrow leg makes them seem shorter.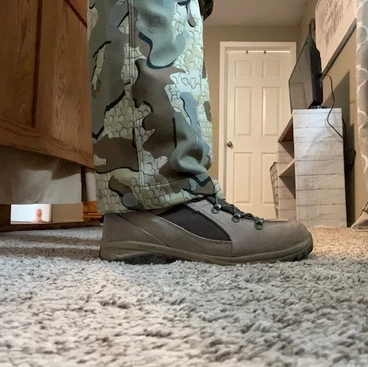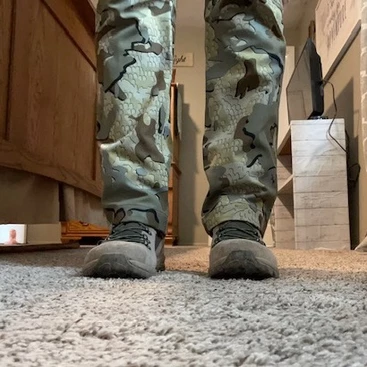 Functionality
At the time of writing this, I have not worn these pants outside. Honestly, I have not decided if I want to keep them or not. My initial impression though, is that they have several features that will make them very functional in the field.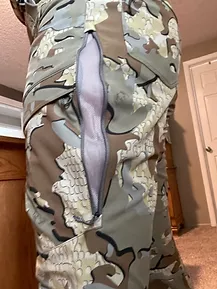 The leg vents are a huge benefit for me. It gets hot hiking in the mountains chasing elk, and these vents will allow heat to escape. This is actually one of the features I was most excited about in women's pants.
The material is durable. It's thick but not hot thick. I've worn the men's version and these are the same material. Sagebrush and thorns don't poke through it and make holes. It stands up to thick brush without issue.
Lastly, they are flexible and easy to move in. Even with the slimmer fit and narrow leg, movement is not restricted. I'm able to do full squats, bend over, lift my knees to my chest, etc. without issue. There's no pull or hesitation with the fabric. Even when lifting or bending my leg, the pants legs do not ride up.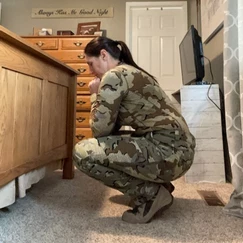 There are 6 total pockets which seems like enough; most of my other pants either have the same or less. They include two zippered pockets on the back (which I typically don't use), two zippered cargo pockets on the legs, and 2 non-zippered hip pockets. The only thing with the cargo pockets is that they are semi-tight at the leg, so there's not a ton of room in them. I would usually put my phone in one, and put a knife, my tag/license holder, and chapstick in the other.
Options and Price
Sizes: 2-14, regular 32″ inseam (the size chart shows size 16, so this may be offered later?)
Colors: Valo (shown in my pictures), Verde, Vias
Overall Opinion
The women's Attack Pants fit true to size but need to have regular and long options to work for a wider range of women. They seem like good quality pants that are functional for the type of hunting I do. Again, I'm not 100% sure if I'll keep these yet since I do like the fit of men's version.
KUIU Ultra Merino 145 LS Crew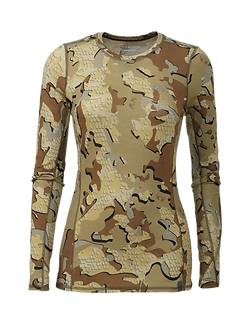 Features (from KUIU.com)
145 g/m² fabric weight
90% Merino Wool / 10% Nylon
Naturally odor resistant
Thermoregulating
UPF 50+ Sun Protection
Highly breathable
Anatomical shaping for fit and comfort
Layered thumbholes
Flat-lock seams for added comfort and reduced chafing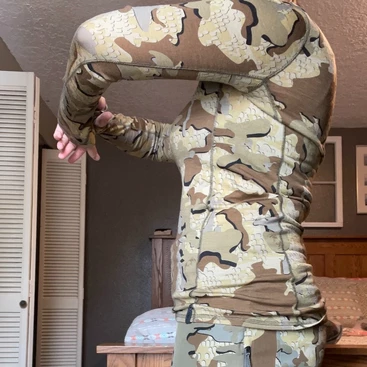 Size and Fit
I typically wear a medium or large shirt, depending on the style. I assumed this would be on the tighter side, so I went with a large because I didn't want it to be super fitted. The large was a good choice. It's fitted but not skin tight. Medium would have been too small/tight for me. (100% honesty…I don't want all of my rolls showing so I don't like really fitted designs.)
The length of this crew is nice. Pulled down, it hits right at my hip. So when I sit, no matter if it's tucked in or not, there's coverage in the back.
Functionality
The material is very soft and easy to move around in. It's thin, which is typical of this type of shirt. This will be a great base layer in colder weather or under a hoodie in mild temps. On hot days, I'll wear this shirt alone. Merino in general is odor resistant, helps with moisture absorption, and helps regulate temperatures, so it will be a good option for all types of hunting, and for long days in the mountains.
When I ordered it, I didn't even see that it had thumbholes and I'm glad it does. This is a main feature I look for in hunting shirts. I prefer some hand coverage but don't always want to wear gloves.
Options
Sizes: XS-XL
Colors: Valo (shown in my pictures), Verde, Vias
Overall Opinion
I definitely like the shirt and will absolutely be keeping it. It will be a good piece to add to my elk hunting gear for the fall, and I'll use it for the remainder of this turkey season as a base layer.
Final Thoughts
I've had a negative opinion about KUIU in the past because of a specific statement by the founder years ago about women's gear (I'm not going to include it here, but you can look it up). I was surprised that they finally decided to add women's options. Even more surprising was that the initial introduction included a complete lineup of functional gear. Plus, according to their website, more is coming.
In my opinion, based on the two pieces I've purchased and by looking at the website, they aren't skimping on the women's options just to have a women's line. These pieces are comparable with the men's versions and have the same features and functionality. And the men's and women's versions are the same prices (which is rare), and decently affordable when compared to other brands.
I will continue to keep my eye on KUIU's women's line as they introduce more. More brands are offering women's options, including a few women's only brands, but I'm picky about camo pattern and conscious of cost. The KUIU line seems like a good option.
25 Facts about the Perfume Shop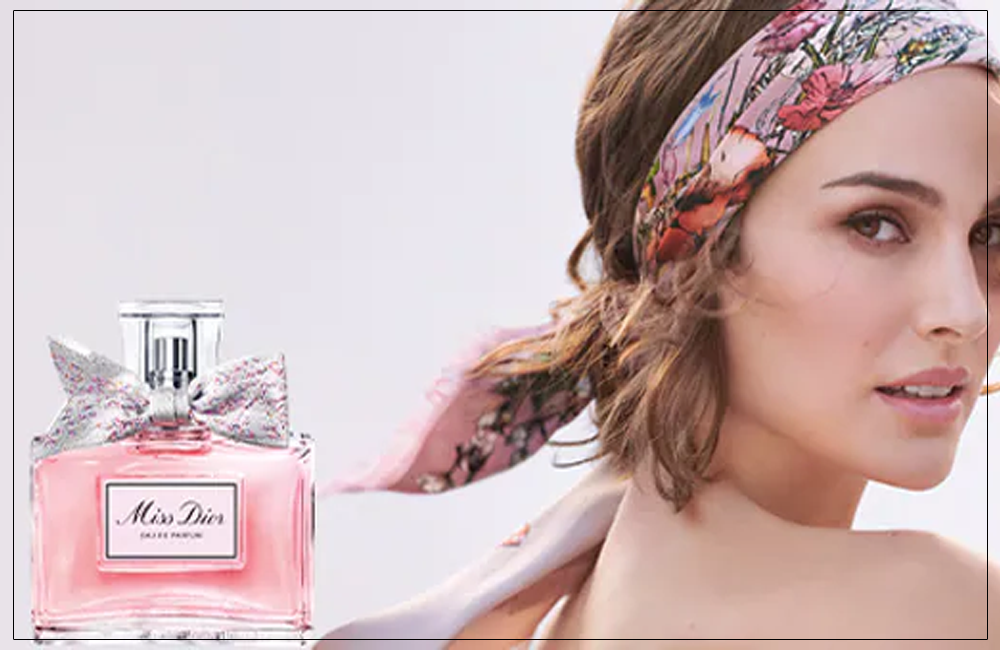 Do you buy fragrance at The Perfume Shop?  Be honest, do you really explore fragrance there or do you just nip in and out to pick up a gift set or a repeat purchase of a fragrance that you know and love?  I have to admit that that The Perfume Shop was not my first stop for perfum.  Why? Because I felt like the staff did not have sufficient knowledge to talk to me about notes and fragrances.  An experience from about three years ago sums up what I thought The Perfume Shop was all about.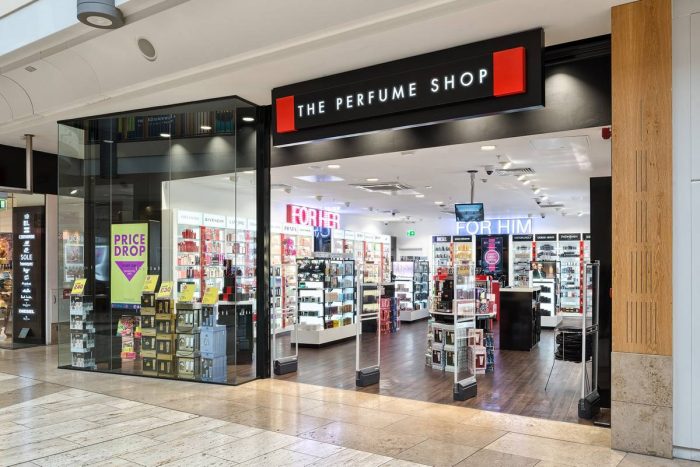 I went into a south London store and asked for a tuberose fragrance.  The woman looked at me liked I had asked for directions to Hornsey (in north London).  Rabbit caught in the headlights.  She just did not know what tuberose was let alone which fragrances featured that note. I left the store disappointed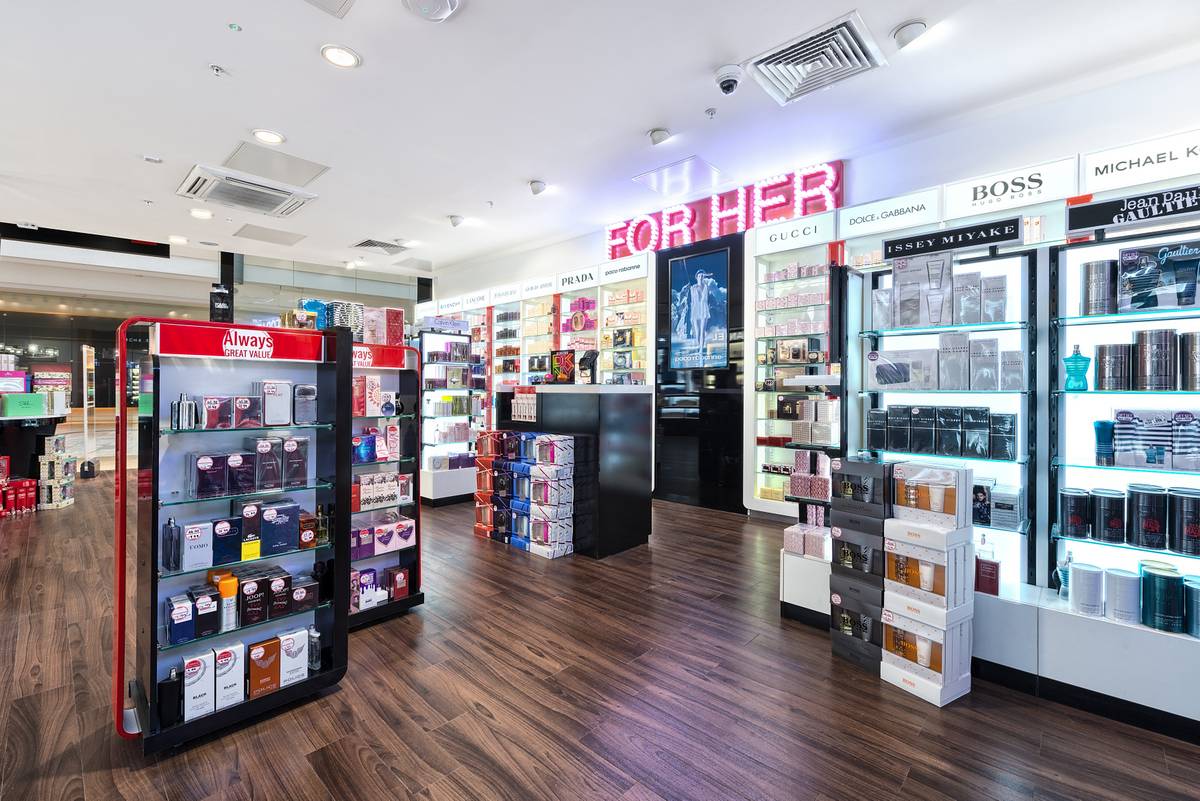 Fast forward to now and there have been a lot of changes at The Perfume Shop.  In honor of their 25th anniversary, here are 25 facts about The Perfume Shop.
The Perfume Shop is 25 years old – the first store opened in 1992.
There are 260 stores across the UK.
Superdrug has been home some The Perfume Shop concessions since 2010.
It's not all celebrity and high street fragrances. They sell Cartier, Ellie Saab Tom Ford and Hermes online and in stores.
The 25th Anniversary Fragrance for Women is Ghost Whitelight Diamond Dust which is exclusive to The Perfume Shop.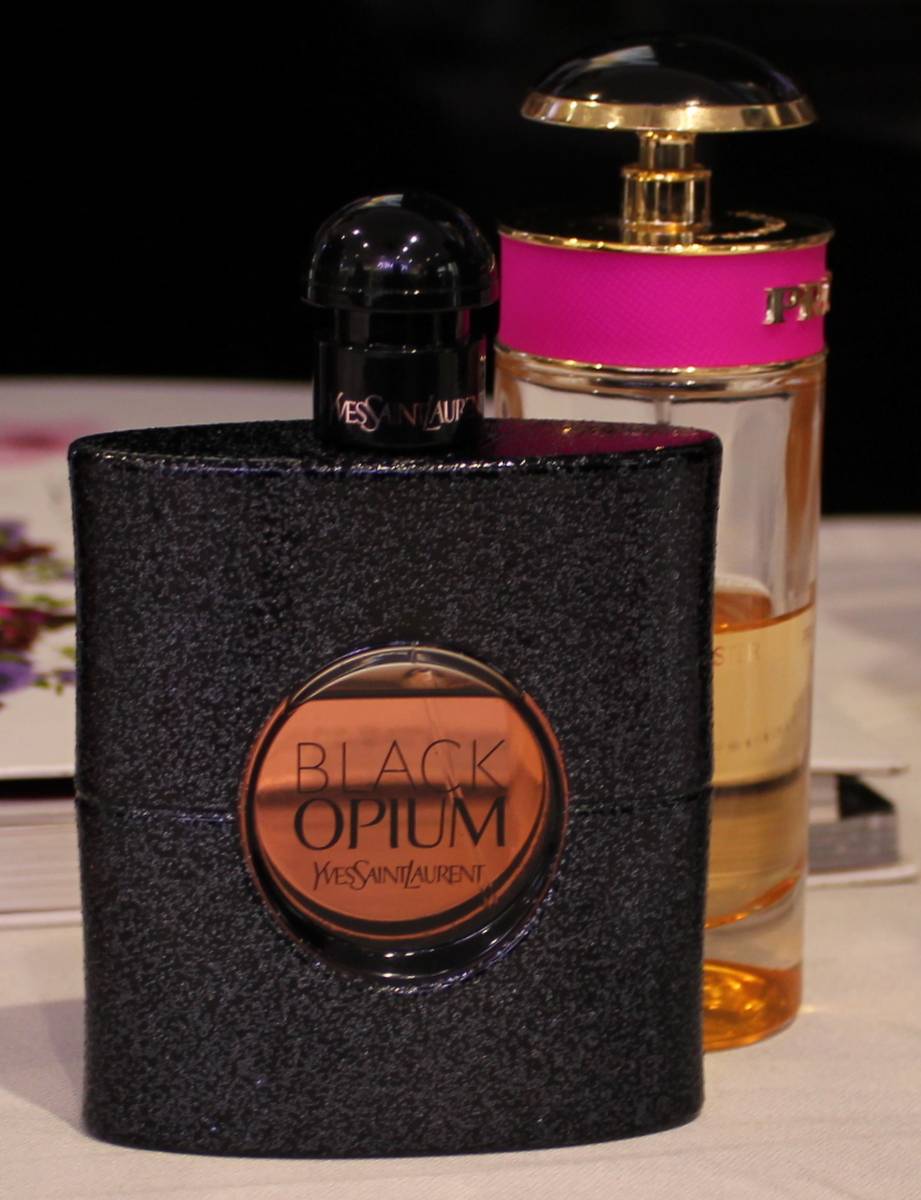 The Perfume Shop are working exclusively with internationally renowned nose Michael Edwards.  Why is that a big deal? Michael Edwards is he author of 'Fragrances around the World' the retailers 'bible' of fragrance.
Each The Perfume Shop store has access to Ipads which are loaded with information about perfumes, the notes they contain and fragrances that you may like based on their notes.
The Perfume Shop  also works with the Fragrance Foundation who train their staff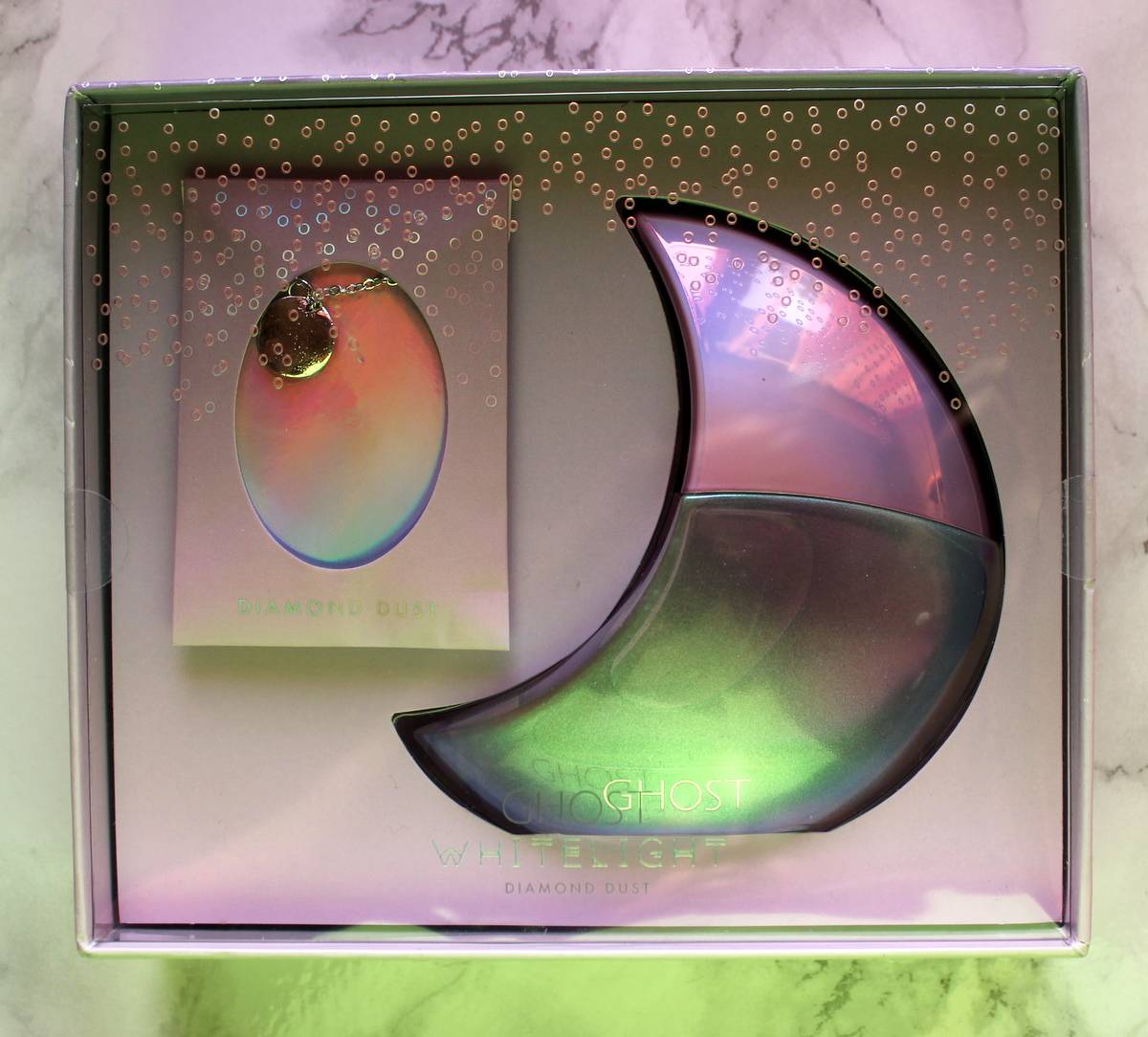 Each The Perfume Shop has at least one member of staff who has worked with a master perfumer and is qualified to Master's level in fragrance.
As well as perfumes, they also sell candles and reed diffusers (best to look online).
You can get your perfume bottle engraved (online only) from £5.99.
They also sell deodorants – mainly men's buy if you are looking to create a grooming hamper for your man, it is good to know.
The first The Perfume Shop store was in the Bullring in Birmingham.
They also sell skincare, B (Superdrug's flagship range, I also saw Elemis – Papaya Enzyme Peel, Estee Lauder Advanced Night Repair Serum and Face Cream as well as Clinique, Elizabeth Arden and Cow Shed, none of which are available in Superdrug.
The most expensive perfume that they sell (currently) is £168.00.
They also sell cosmetics – there was some NARS and Smashbox on special offer when I went online as well as W7 which I have seen instore as well as online.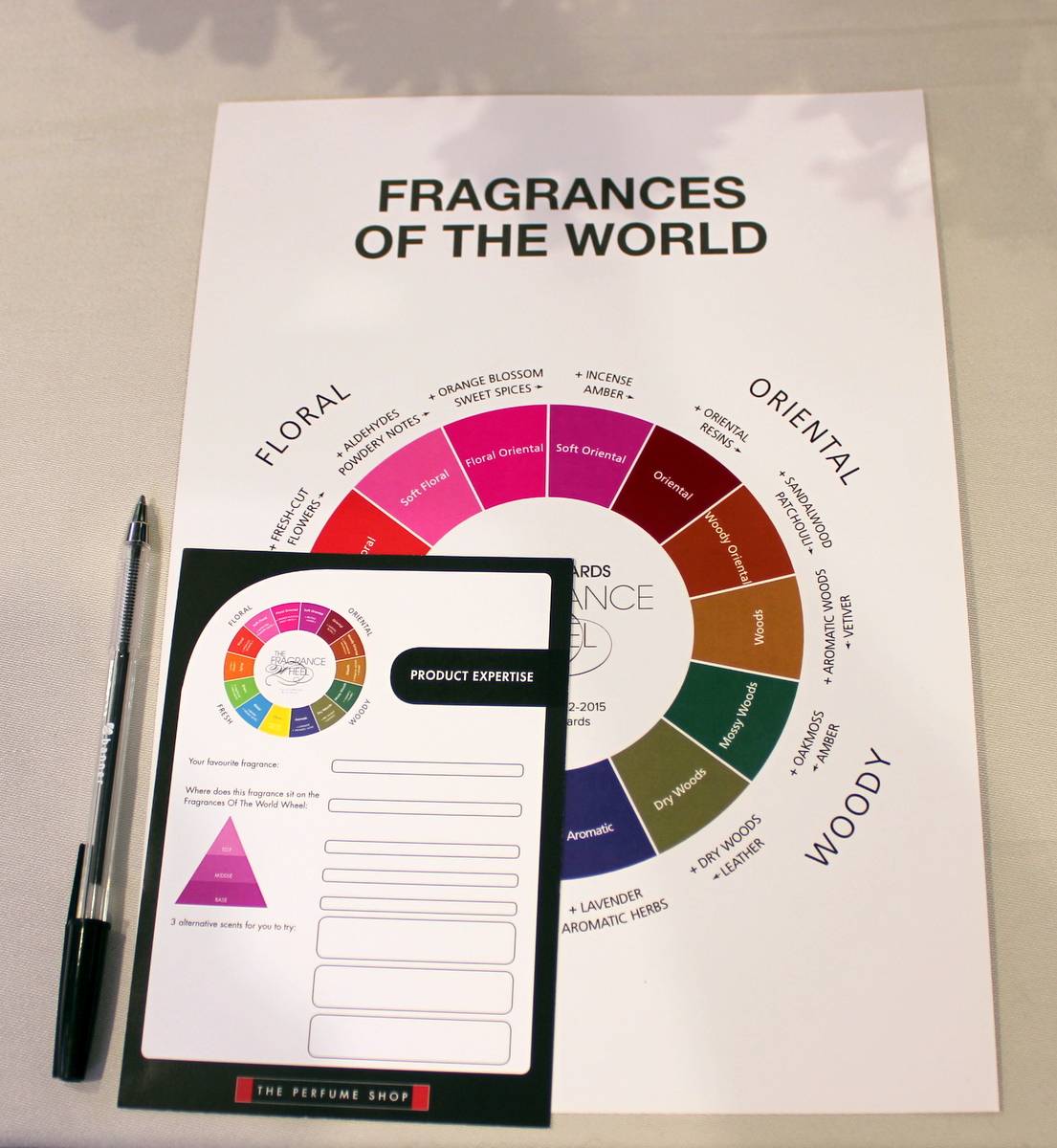 An online search will bring up zero fragrances for tuberose despite the fact that they sell Estee Lauder Beautiful and Michael by Michael Kors both of which feature tuberose strongly.
They also sell nail varnish – Butter London and Nails Inc neither of which are sold in Superdrug stores.
The Perfume Shop sells over 200 different fragrance brands.
The Loyalty Card gives you a point per pound spent… so if you buy a candle some skincare and makeup you will have built up a tidy amount of points.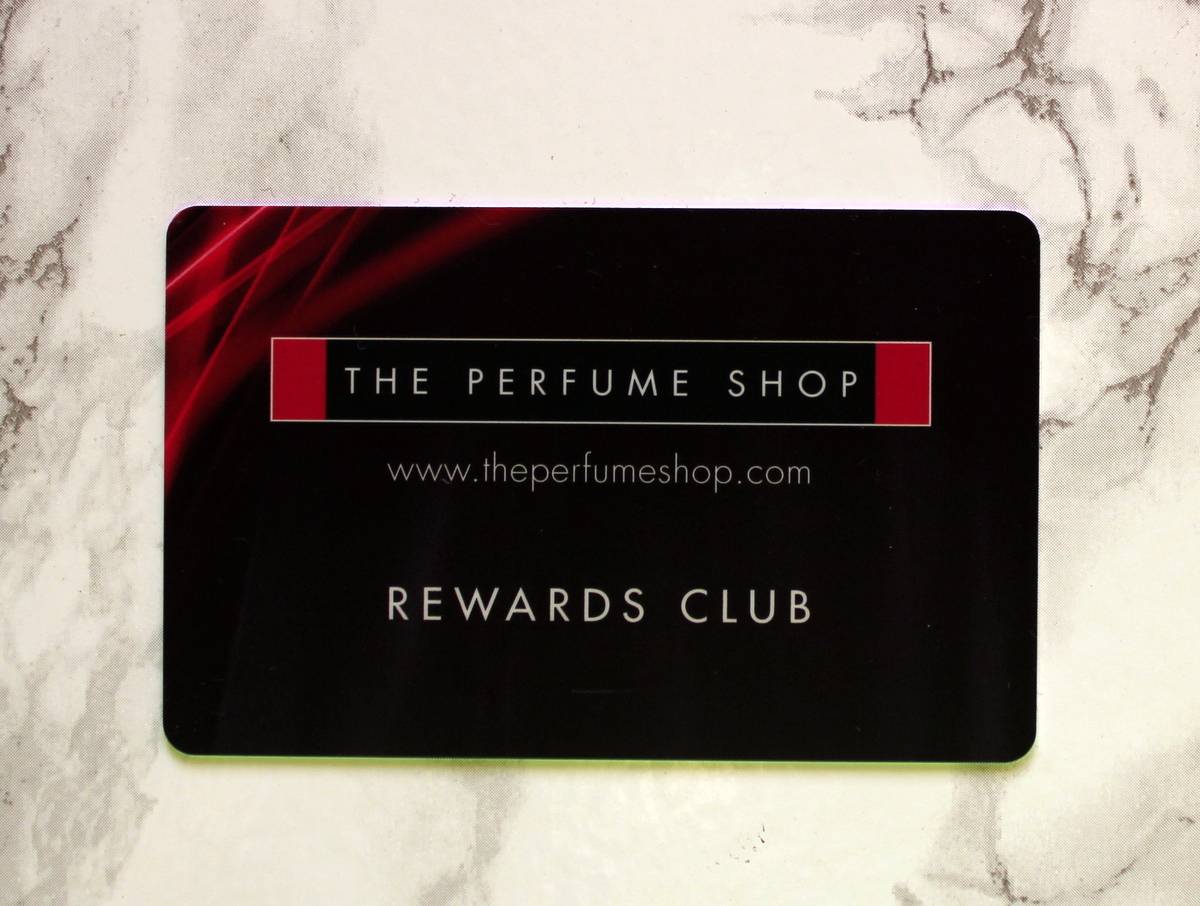 With The Perfume Shop's Click and Collect Service, you can order an item in your lunch hour and pick it up on your way home from work – they have a two hour turn around (on most fragrances).
The online Fragrance Finder can help you navigate fragrance notes before you go to the store or make and online order.
The Perfume Shop has a giftwrapping service.  Very handy!
Fresh fragrances are the most popular in the UK.
Perfume trend to look out for  'gender free' or 'gender neutral' fragrances like CKOne and lateist iteration CKAll – both available at The Perfume Shop.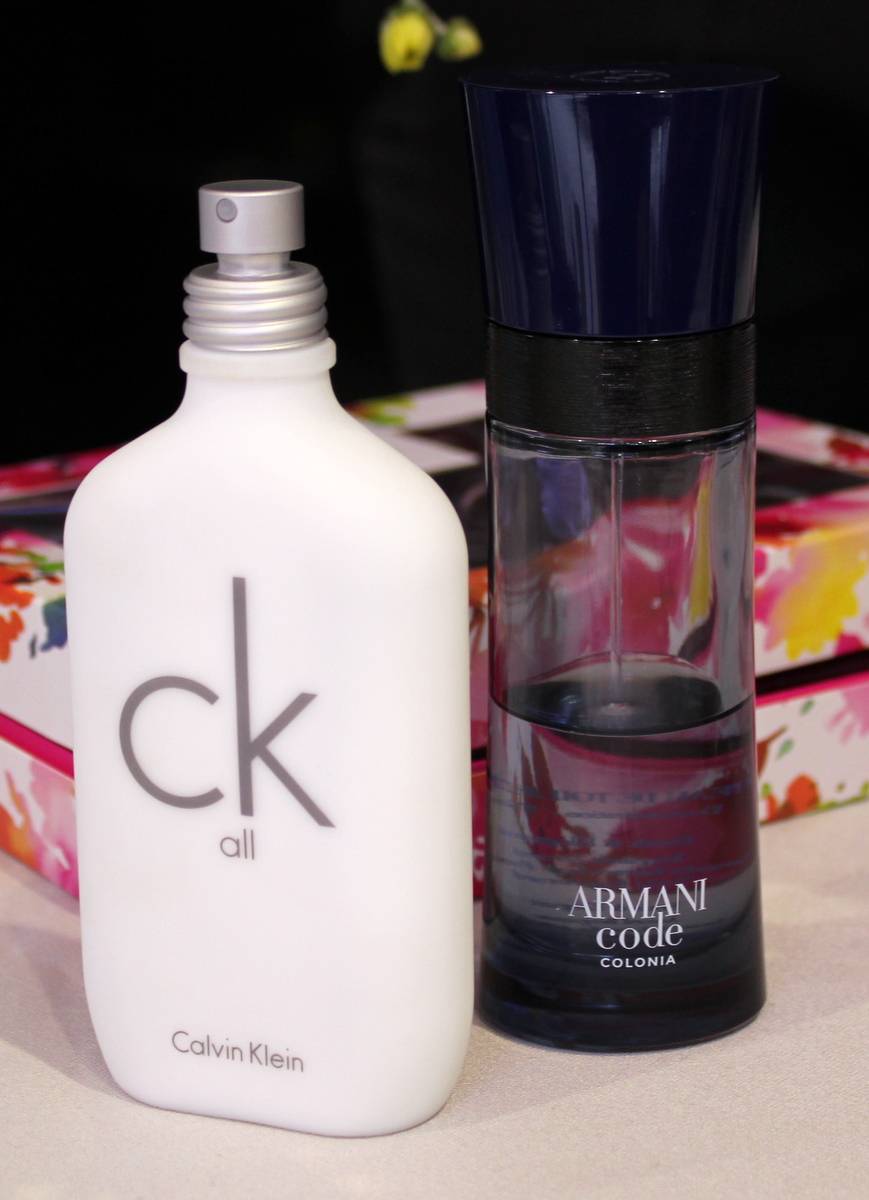 The Perfume Shop has changed and very much for the better.  I'm impressed by both the range of fragrances and the increased knowledge of the staff.  If like me you have dismissed this retailer previously they are worth a second look..