Warby Parker Glasses Review: The Ultimate Guide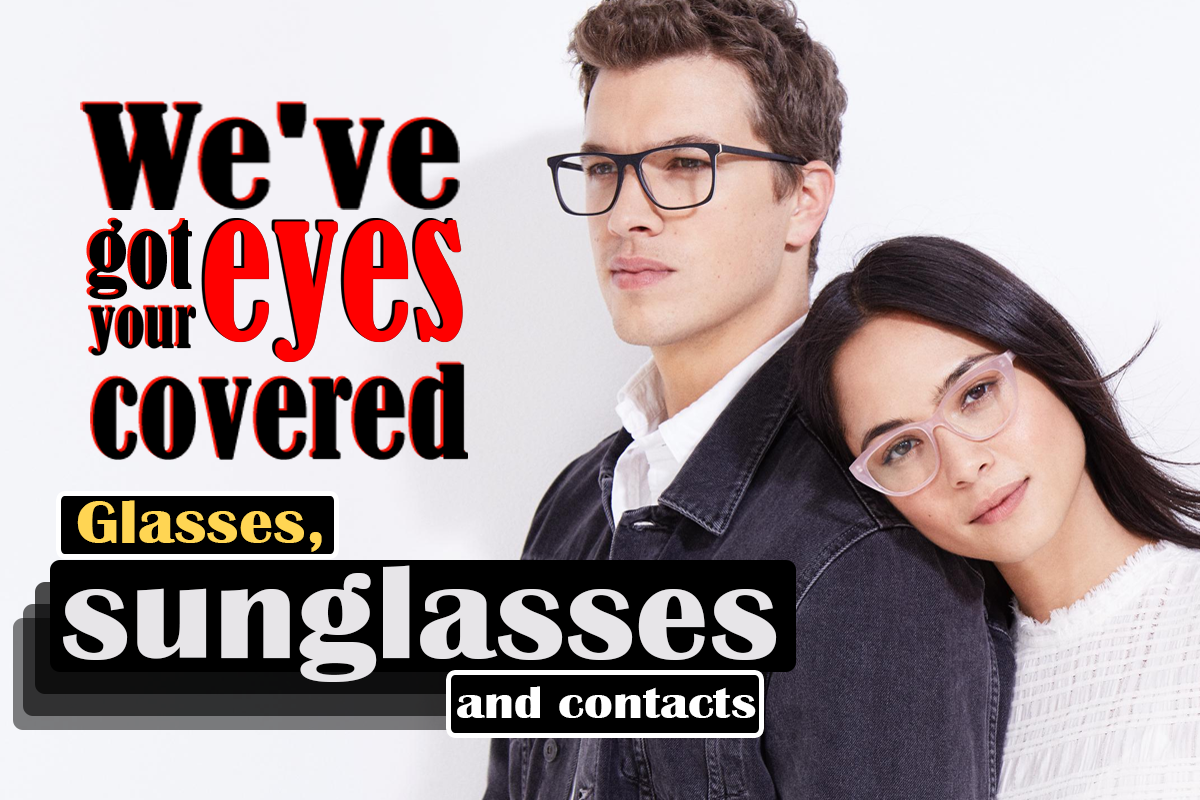 This post contains affiliate links. When you purchase through links on this post, we may earn an affiliate commission. Thanks.
About Warby Parker
Neil Blumenthal, Dave Gilboa, Andy Hunt, and Jeff Raider founded Warby Parker with a rebellious spirit and a lofty goal.
They began with the mission of offering revolutionary prices on designer eyewear while paving the way for socially conscious businesses.
When one of the four founders lost their glasses on a backpacking trip, and the cost of replacing them was so high that he spent the first semester of grad school without them squinting and complaining, they decided to do something about it.
Warby Parker was founded by the four to provide an alternative to the single eyewear company that dominated the industry and maintained artificially high prices.
Warby Parker is a high-end prescription eyewear brand specializing in creating contemporary, stylish, and affordable eyewear for men and women.
The company offers high-quality, better-looking prescription eyewear at a fraction of the going rate by bypassing traditional channels, designing glasses in-house, and engaging directly with customers.
This Warby Parker guide discusses the Warby Parker collection and weighs the brand's advantages and disadvantages.
Warby Parker Reviews
While Warby Parker does have many locations throughout the United States, this review will focus primarily on their online store.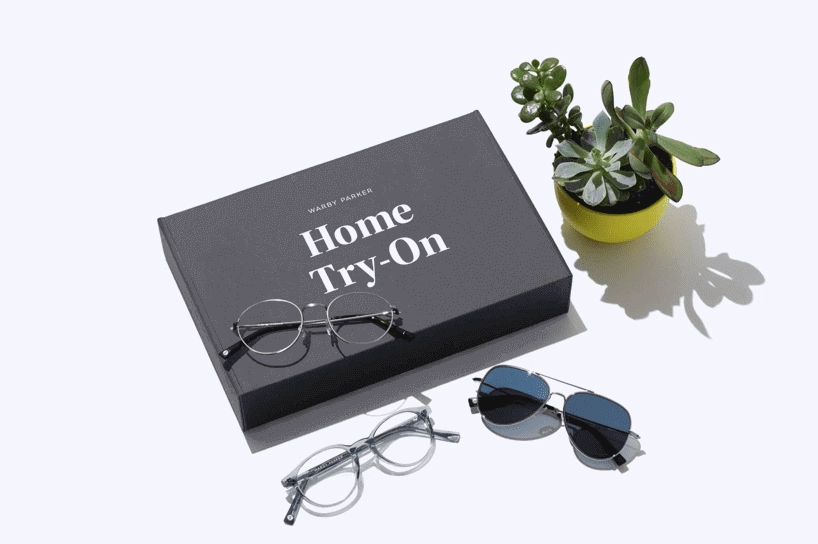 Where Are Warby Parker Glasses Made?
Warby Parker frames are assembled in China and crafted on the same production lines as many of its competitors; the company's prices are lower due to the elimination of middlemen.
What Is The Warby Parker App?
The Warby Parker app makes purchasing eyeglasses, sunglasses, and contacts a breeze.
Warby Parker's app is available for iOS devices in the App Store; however, it is not currently available for Android users.
Why Should You Get This App?
You can choose from a variety of frames, including those with prescription lenses.
Scout, Warby Parker's brand of daily contact lenses, is available for purchase.
With the Home Try-on Program, you can order five frames to try on for free.
You can easily manage all of your eyewear prescriptions.
You can also virtually try on frames with lifelike accuracy if you have an iPhone X or higher. The app allows you to see the realistic color, texture, and size of each style. Not all styles are available, but the brand is constantly adding new ones.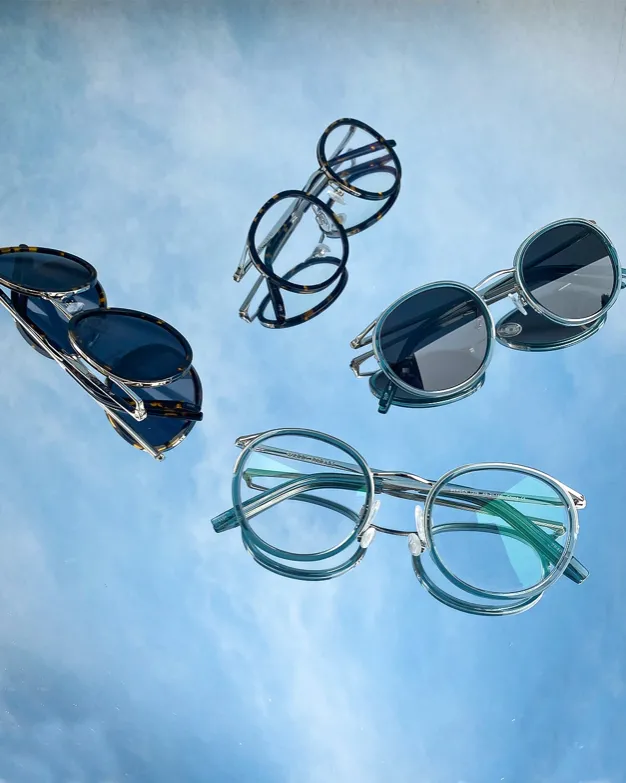 How Much Do Warby Parker EyeGlasses Cost?
Warby Parker can maintain lower prices than traditional opticians because they sell online and manage the entire process in-house.
They are not the cheapest online eyeglasses retailer; for a more affordable option, check out Prive Revaux or Zeelool.
Eyeglasses begin at $95 and go up in price if you require a strong prescription or wish to add features such as blue light or light-responsive lenses.
What Kind Of Insurance Does Warby Parker Take?
Warby Parker has been added to UnitedHealthcare, Spectera, and Davis Vision plans as an in-network provider.
For all other plans, you can submit your receipt for both prescription eyeglasses, sunglasses, and your eye exam along with an out-of-network claim form directly to your insurance company if you have out-of-network benefits.
Pros And Cons Of Warby Parker
What We Like!
All eyeglasses are designed and crafted in-house
Free shipping across the US
You can pick five pairs of glasses to try on at home
Accepts select vision plans
What We Don't Like!
The online virtual try-on tool is only available on the Warby Parker app.
Only ships to the US and Canada
How Do You Order From Warby Parker?
Warby Parker offers a variety of features to assist you in finding the perfect frame online. To order your WP glasses online, follow these steps:
Choose Your Warby Eyeglasses:
Warby Parker's home try-on program allows you to choose five frames and decide if you like them within five days of returning all five pairs and placing your order and their app includes a virtual try-on feature so you don't need to worry about purchasing a pair of glasses that you won't like.
Browse their extensive selection of frames or take their online quiz to determine your face shape and style preferences and then select five frames to try at home for free.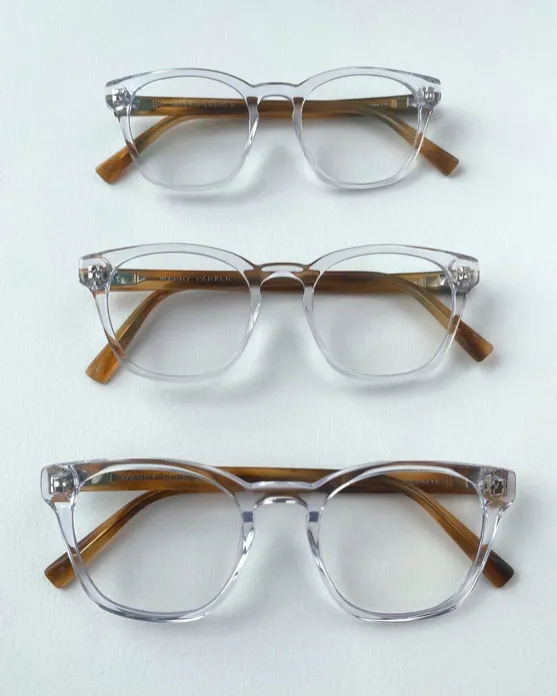 Ensure You Have Your Prescription Ready:
To order glasses, you'll need to have a prescription and know your pupillary distance (PD).
You can use the excellent online Warby Parker PD tool to measure your pupillary distance (PD), which is incredibly easy to use and provides an accurate measurement.
Purchase Your Glasses
Once you've decided on a frame, you can customize it by selecting the prescription and lens type.
To proceed, you must register with Warby Parker or log in. Then, you'll be prompted to enter your prescription information, either by uploading a photo of it, request that Warby Parker email it to you, or provide your doctor's contact information.
Warby Parker Eyeglasses Review
Warby Parker frames are classified as acetate (plastic), metal, or mixed material.
At $95, including prescription single-vision lenses, the acetate frames are the most affordable. The acetate frames are beautifully polished and feature solid and pliable hinges.
Their metal and mixed material glasses, which start at $145, are generally more expensive. Stainless steel or a combination of both materials is used for most of their metal frames. Additionally, a few premium pairs are constructed of titanium, which is even lighter and more durable.
Here are some examples of the current range.
Women's Esme Eyeglasses
Esme draws attention to itself with its squarish cat-eyed lenses and an overall air of understated confidence.
The glasses are hand-polished cellulose acetate with Akulon-coated screws for durability. Esme frames are available in two widths: narrow and medium.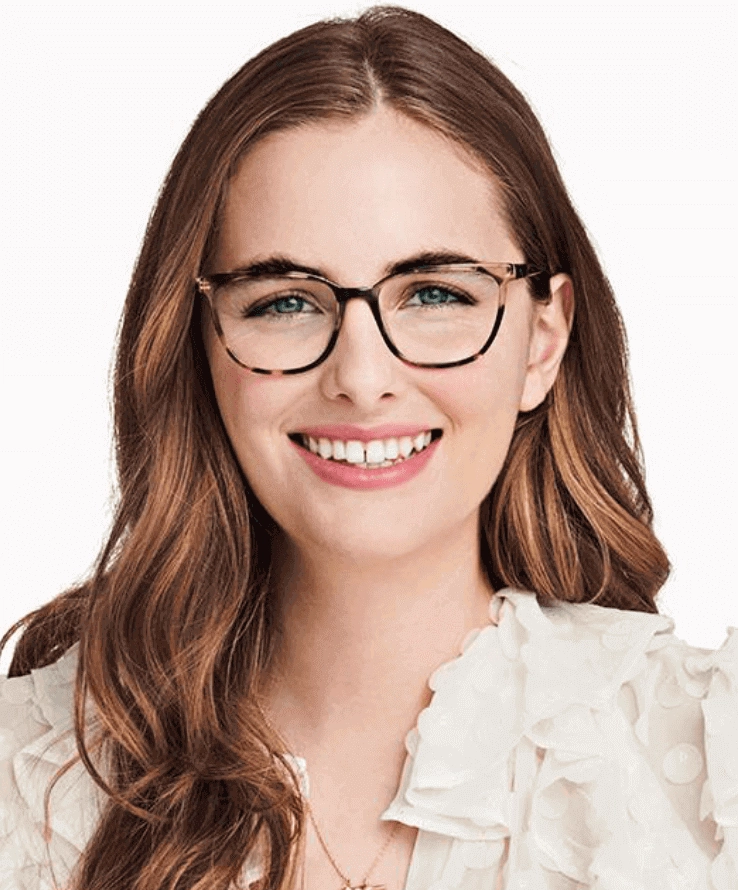 Warby Parker Esme Eyeglasses are $95 for single-vision, no-prescription, and reader lenses. If you need progressive lenses, the glasses cost $295.
Blue-light filtering can be added for $50, and light-responsive lenses can be added for an additional $100.
Men's Halton Eyeglasses
The quiet confidence of these Halton Eyeglasses stems from its distinguishing features, which include a mid-century acetate silhouette, Art Deco-inspired metal temples, sleek temple tips, and a Graduated Rivet design.
The glasses are hand-polished cellulose acetate and stainless steel, with Akulon-coated screws for added durability. The Halton comes in medium width.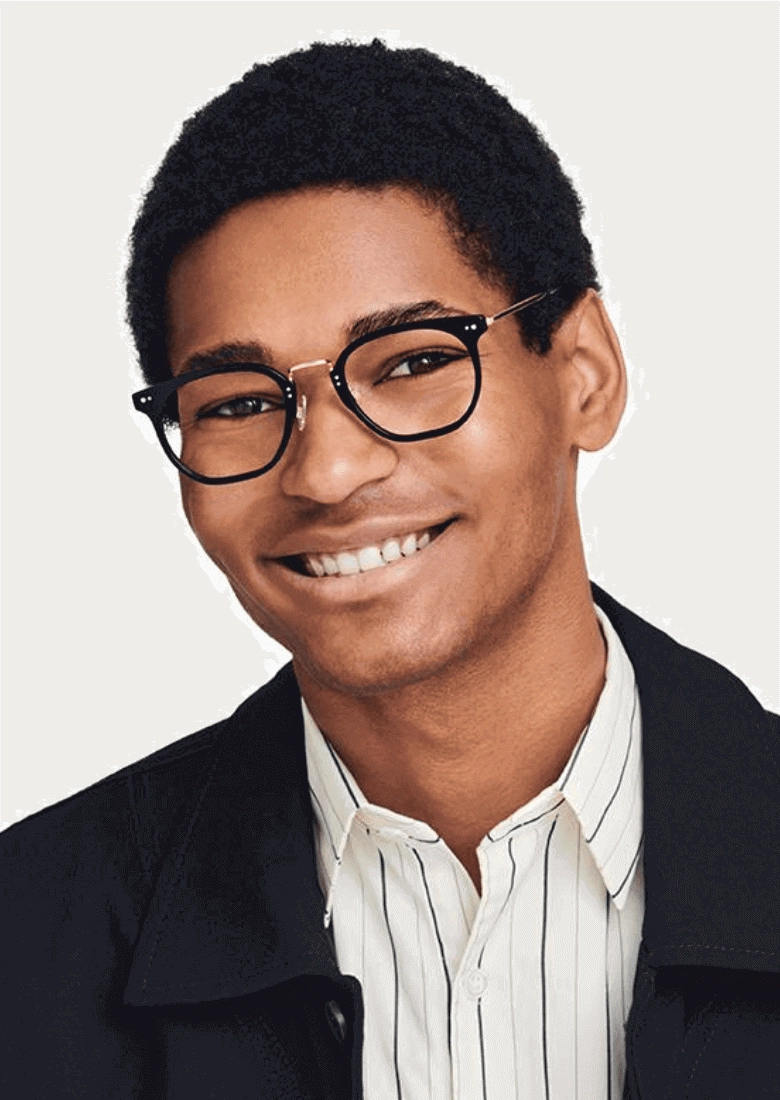 Men's Halton Eyeglasses from Warby Parker start at $145 for single-vision and non-prescription lenses. The price rises to $345 with progressive lenses.
Warby Parker Sunglasses Review
There is a pair of sunglasses for everyone with a wide range of styles designed in-house and crafted from high-quality materials
Women's Percey Sunglasses
Percey sunglasses are one of Warby Parker's tried-and-true classics, made from hand-polished cellulose acetate and featuring Akulon-coated screws for durability.Prescription lenses are made of polycarbonate, which is the most impact-resistant material available for sunglasses; non-prescription lenses are made of CR-39 for maximum clarity and color.
Percey Frames have scratch-resistant lenses that block 100% of UV rays and come in medium width.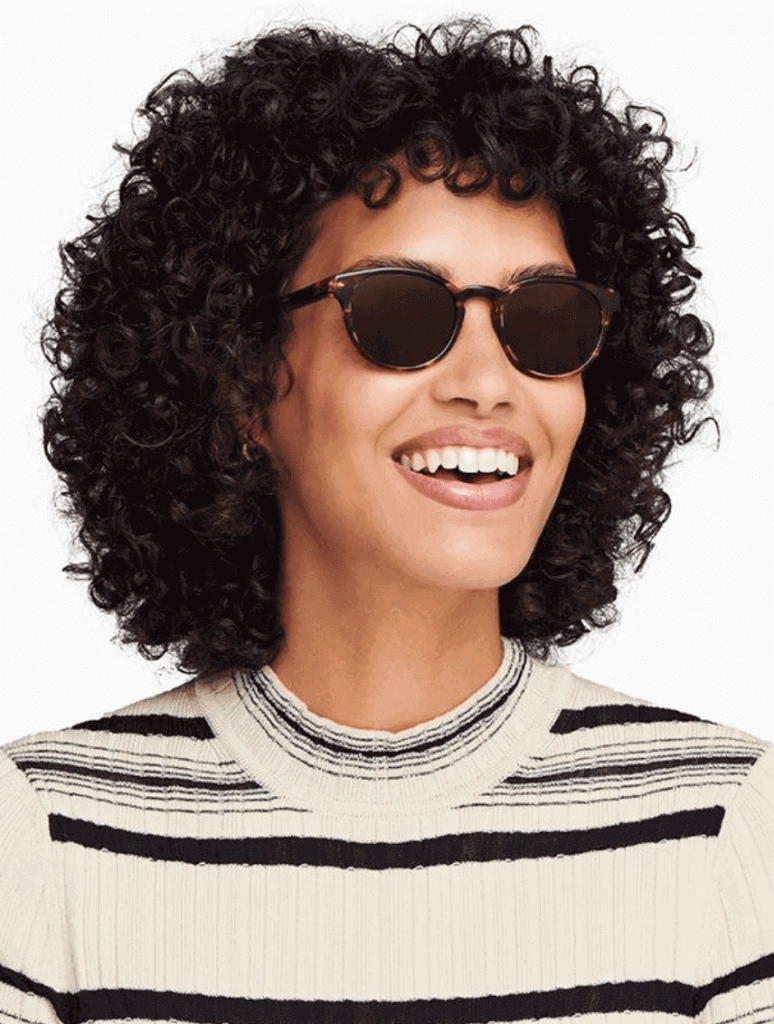 Low Bridge Fit frames are designed for people who have low nose bridges (the bridge of your nose is level with or below your pupils), wide faces, or high cheekbones. This frame style prevents glasses from sliding down your nose, resting on your cheeks, or pinching.
The Percey Sunglasses by Warby Parker cost $95 for non-prescription sunglasses, $175 for single-vision sunglasses and readers, and $375 for progressive sunglasses.
Men's Merrick Sunglasses
The Men's Merrick sunglasses will turn heads thanks to their perfectly oval lenses and sleek temple arms.Made of stainless steel and custom cellulose acetate, the Temple tips are cut from a single acetate sheet to maintain color consistency.
The screws are coated with Akulon for added durability.Premium polarized lenses with anti-scratch coating are made of CR-39 for maximum clarity and color, and the lenses block 100% of UVA and UVB rays.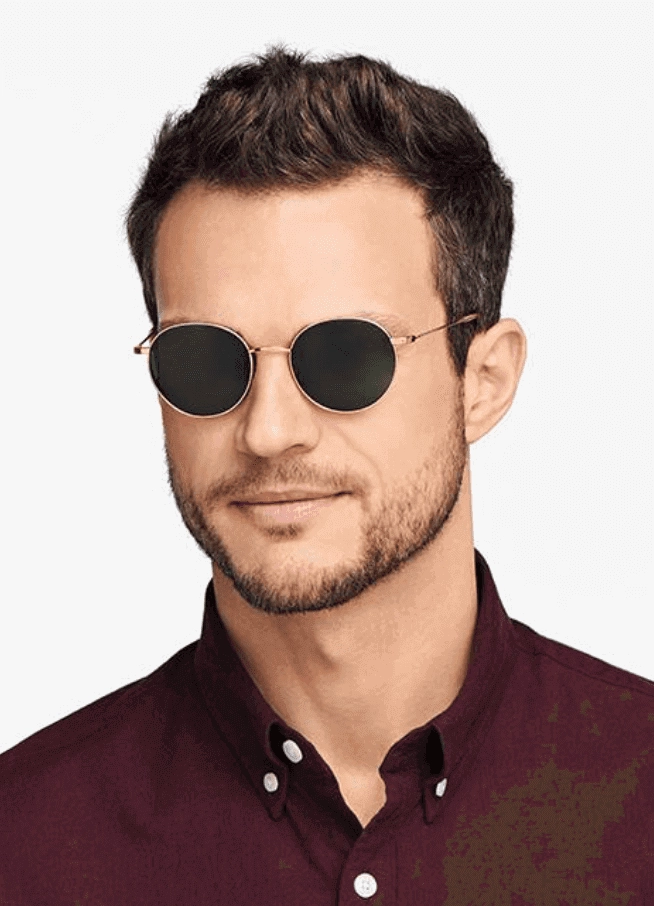 The Men's Merrick Sunglasses by Warby Parker start at $225 for single-vision lenses and go up to $425 for progressive lenses.
Warby Parker Kids Glasses Review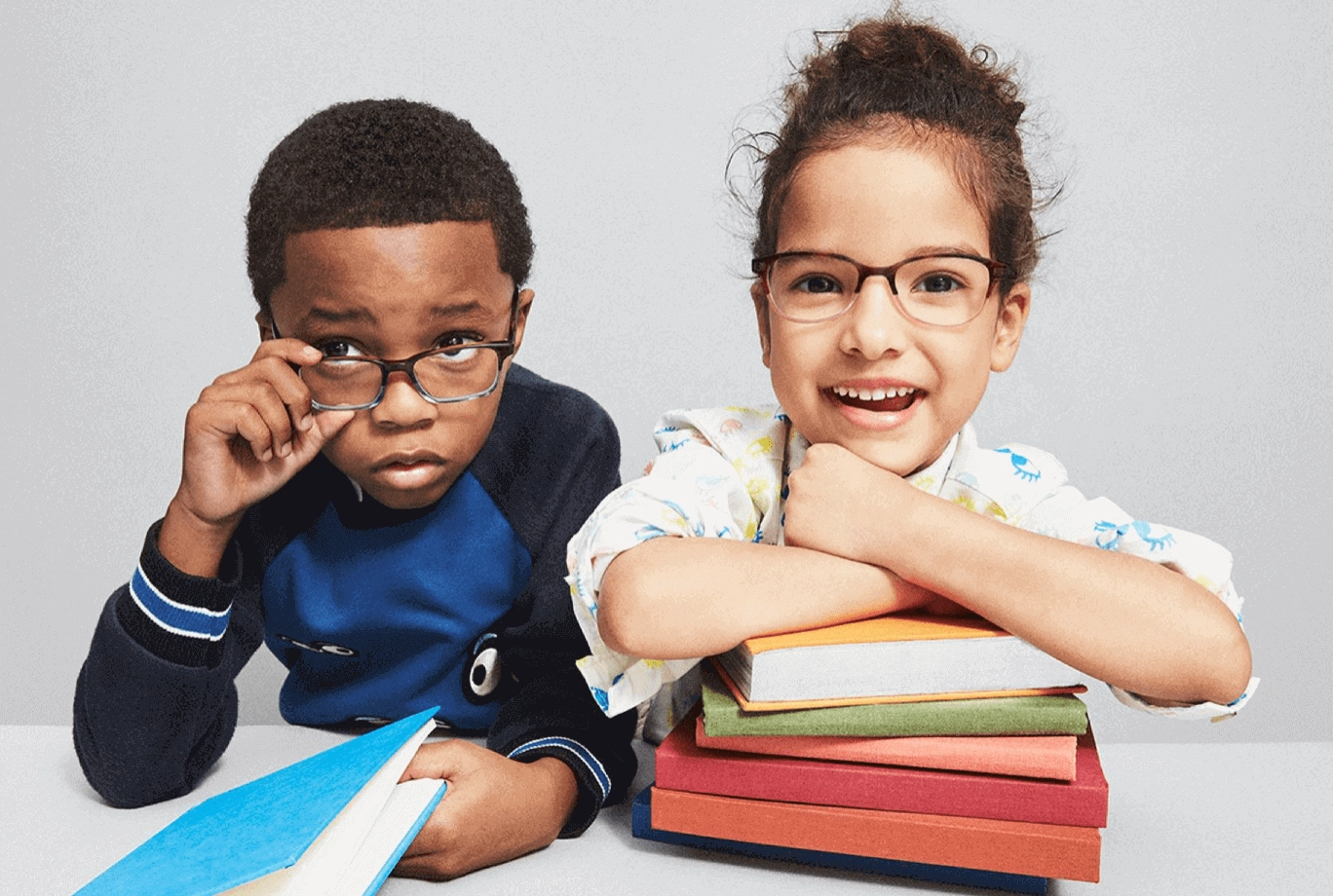 Warby Parker downsized some of their favorite adult frames and amplified the cuteness to fit their younger customers. The junior frames are designed for children ages 4 to 8, while older children may prefer the extra-narrow adult frames.
The children's range is not available online, but you can browse their selection and place an order by calling 1 (888) 492 7297 or purchase them in-store.
Additionally, for every pair of kid's glasses purchased, the company will donate a pair to a kid in need.
Warby Parker Lens Review
WarbyParker offers a wide range of lens types, including polycarbonate lenses, 1.67 high index lenses, 1.74 high index lenses, blue-light-blocking lenses, and light-responsive lenses.
The company does not offer bifocal lenses.
Wherever you purchase your glasses, they should be durable, easy to care for and provide the best sight correction and comfort. Warby Parker delivered on all of these fronts.
Their lenses have excellent clarity and visual sharpness. Prescription lenses are made of polycarbonate, which is lighter and stronger than the standard CR-39 (1.50-index) lens.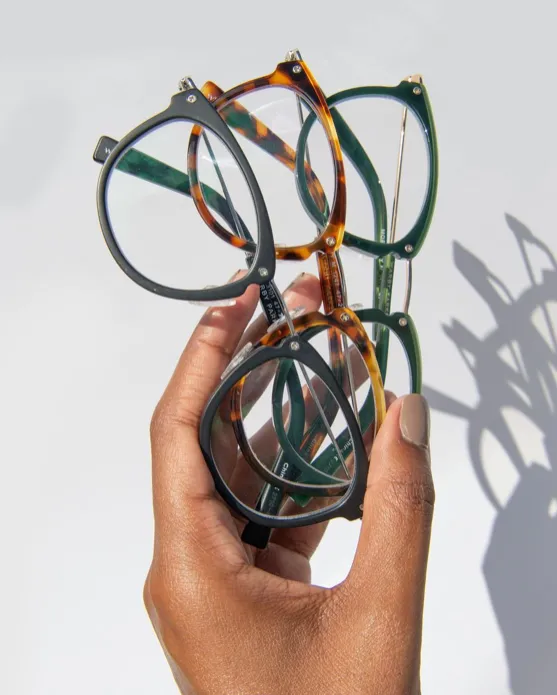 What Lenses Are Included With The Frame?
Each pair of Warby Parker glasses lenses comes with a slew of fantastic extras:
Scratch-resistant treatment – A treatment that accomplishes exactly what the name implies. If scratches occur within a year of purchase, the company will replace your lenses for free.
Anti-reflective coating: A coating has been applied to your lenses to reduce reflections and eliminate glare.
Superhydrophobic coating: The term "hydrophobic" refers to something that is opposed to water. The lenses are superhydrophobic, which means they repel moisture, aiding in smudging prevention.
UV protection – lenses completely block UVA and UVB rays. All-optical orders include these lightweight, impact-resistant lenses as standard.
The following prescription types are included in the frame's base price:
Single Vision Lenses: These lenses focus on a single field of vision, close, intermediate, or distance. This is the most popular option, and it is included in the price.
Non-Prescription Lenses: Enjoy all of the style and protection of our optical lenses without the need for vision correction.
Readers – These lenses provide simple magnification for reading (up to +2.75).
Can You Upgrade Your Lenses?
Warby Parker offers a range of upgrades to your lenses.
Progressive Lenses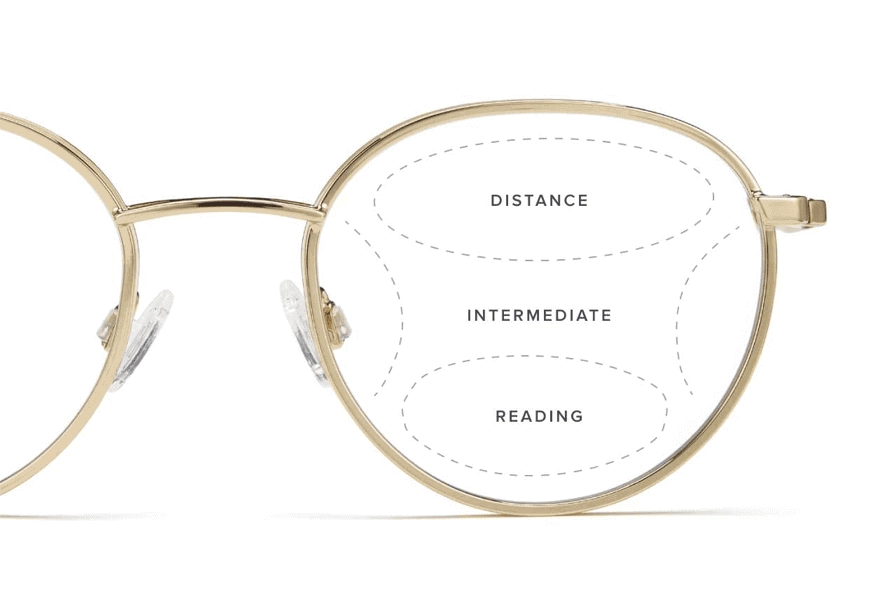 The digital free-form progressive lenses provide seamless near- and far-sighted correction, as well as everything in between, eliminating the need for multiple pairs.
In comparison to bifocal and trifocal lenses, Progressive lenses provide sharper overall vision and a seamless transition from distance correction to reading correction at the bottom. This means you can see your entire field of vision without switching between multiple pairs of glasses or traveling between the lines when wearing bifocals or trifocals.
Progressive lenses start at $295.
Blue Light Filtering Lenses
Blue light is a subset of the light emitted by the sun and the light emitted by computers, phones, and other electronic devices. These lenses filter out a more significant percentage of blue light than the standard option and cost $50 more.
Light Responsive Lenses
When exposed to UV rays, the light-responsive lenses transition from completely clear to a darker tint, preventing eye strain and glare.
Additionally, they shield your eyes from 100% of UVA and UVB rays and filter more blue light from the sun and electronic devices than standard lenses.
Light-responsive lenses are available in various prescription types, including single-vision and progressive lenses, as well as non-prescription and reader lenses. Included are scratch-resistant and superhydrophobic anti-reflective coatings.
The lens contains light-responsive technology, which means the treatment will not rub or peel off.
Light-responsive lenses cost an additional $100.
High Index Lens Choices
Anyone with a strong prescription of +/-4.0 or higher total power should consider 1.67 high-index lenses, which are up to 20% thinner than polycarbonate lenses. These add $30 to the price.
The 1.67 high-index lenses are up to 10% thinner than the standard lenses and are recommended for those with extremely strong prescriptions (+/-8.0 or greater total power).
These will set you back an additional $130.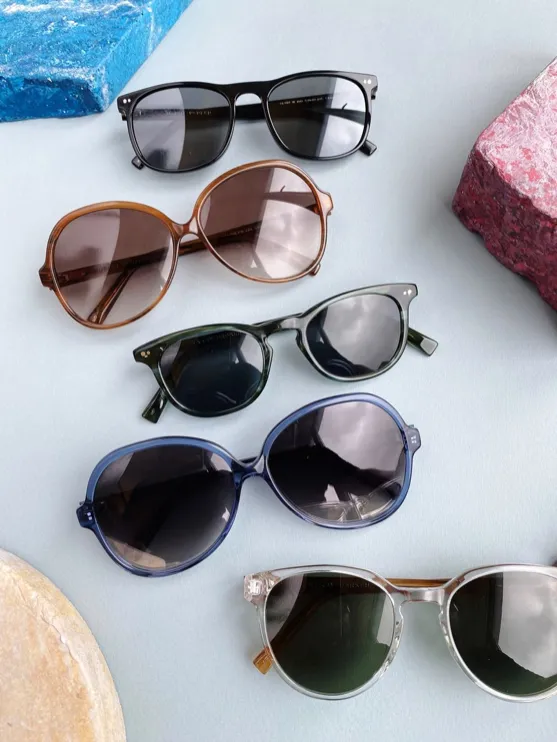 Warby Parker Reviews From Other Sources
As part of this Warby Parker Glasses review, GNGuide visits various websites across the web to learn what customers think about the products.
On Trustpilot.com, we began our analysis. Warby Parker has received 39 comments on this website and an average score of 3.4 stars.
Reviewers gave the company mixed reviews on this site.
Warby Parker was praised for their excellent customer service, and many customers thought their "try five frames at home" approach was fantastic.
Some customers complained about the customer service, lengthy delivery times, and not honoring their replacement policy.
Additionally, the company received 123 reviews and a 3.7 rating on the consumer affairs website.
Customers praised the company for their home try-ons, and the customer service team received numerous compliments, similar to other reviews.
Warby Parker is active on social media, with 765k individuals following the @warbyparker Facebook page and 558k customers following the warbyparker Instagram page.
Where Can You Buy Warby Parker?
The complete Warby Parker Glasses collection is available at warbyparker.com
Alternatively, you'll find the brand in stores across the country.
Warby Parker Promo Codes, Discounts, And Promotions
We searched for relevant discount codes and promo codes as part of the GNGuide Warby Parker Glasses review. Unfortunately, we were unable to locate any.
Check out the Warby Parker website to stay up to date on current promotions.
Check out our coupon codes page to find the latest discounts.
Warby Parker Newsletter
Get the inside scoop on new frames and events by signing up to the Warby Parker newsletter.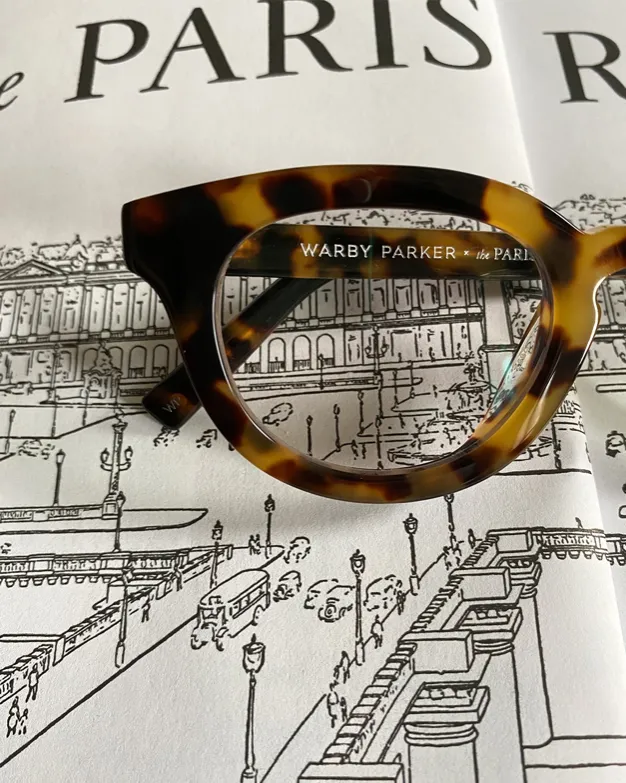 Warby Parker Frequently Asked Questions
What Is Warby Parker Shipping Policy?
Currently, Warby Parker ships eyeglasses and sunglasses to the United States, Puerto Rico, Guam, the United States Virgin Islands, and military APO/DPO/FPO addresses for free.
Additionally, the company offers international shipping to Canadian customers.
They only ship contact lenses within the United States.
If you require expedited delivery, Warby charges an additional $20 plus tax.
Warby Parker Shipping Estimates:
7–10 business days after prescription and billing information is approved for prescription glasses (eyeglasses and sunglasses).
Spectacles without a prescription: 5 business days (sunglasses); 7–10 business days (sunglasses) (eyeglasses)
Contact lenses: 5–7 business days (for most lenses); Biofinity, Biotrue, and specific specialty or XR lenses frequently take longer.
Home try-on takes five business days.
Orders shipping outside the continental United States may take a few days longer to arrive.
Warby Parker Return Policy
Warby Parker offers a 30-day, no-hassle return or exchange policy on all eyewear and accessories.
If you are dissatisfied with your purchase, they will refund or exchange it within 30 days of receipt. This policy also applies to contact lenses that are still sealed in their original, unopened packaging.
Furthermore, Warby Parker offers a one-year scratch-free guarantee on eyeglass and sunglass lenses. Within that time frame, they will replace your scratched lenses for free.
Warby Parker Contact Information
Before contacting Warby Parker directly, you might want to check their help center, which has a range of questions answered for your convenience.
If you can't find what you're looking for on the FAQ page, you can reach Warby Parker through a variety of channels:
Does GNGuide Recommend Warby Parker?
If you're looking for reasonably priced prescription glasses and aren't looking for designer frames, we believe Warby Parker is an excellent option.
With the convenience of their Home Try-On Program, they make it simple to try on several pairs of glasses without committing to a purchase.
In addition, they are a socially aware business that ensures those who are less fortunate also get the opportunity to see. Therefore you know that your purchase benefits not only you but also others.
Save Up to 50% Off on Allbirds' Black Friday and Cyber Weekend Sale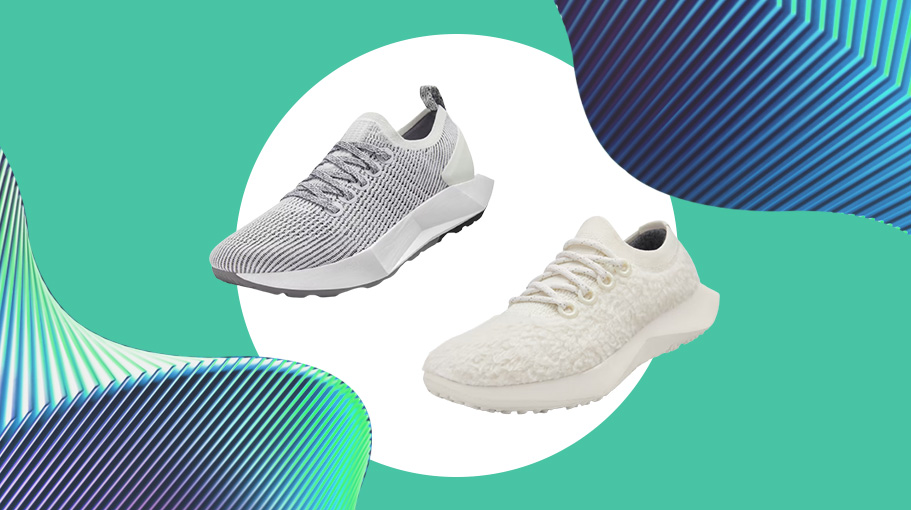 It's no secret that Allbirds is our favorite sneaker brand. Not only does the brand make stylish activewear shoes, but they're also eco-friendly and sustainable, which makes us feel even better about buying from the brand—especially when they're on sale. Right now, Allbirds' massive Black Friday sale is on, which means you can save up to 50% off sitewide.
This is Allbids' biggest sale of the entire year, so whether you're looking for the perfect gift for someone on your holiday shopping list or just need a new pair of sneakers or sweats, now's the time to treat yourself. Grab some of the brand's best-sellers like the Tree Dasher 1s, Wool Runners, and Natural Leggings. Allbirds' Black Friday sale runs through December 2, but we suggest shopping sooner than later—it's selling fast!
Allbirds' Black Friday Sale
Men's Wool Runners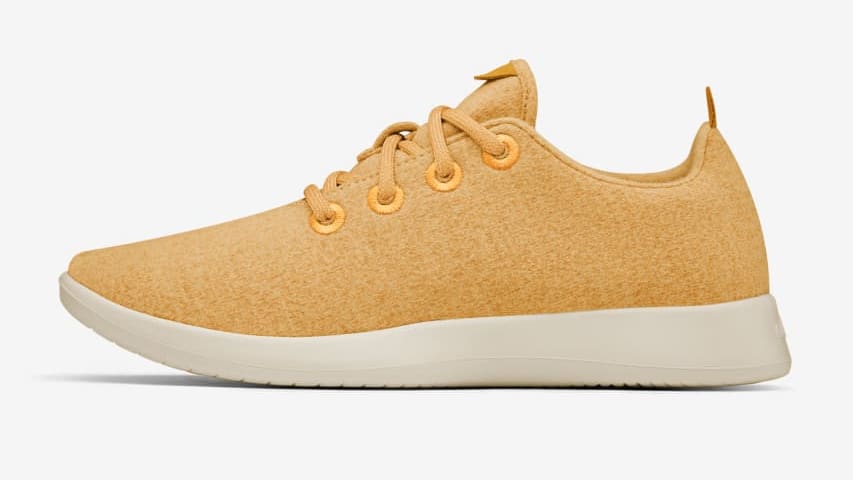 Women's Tree Dasher 1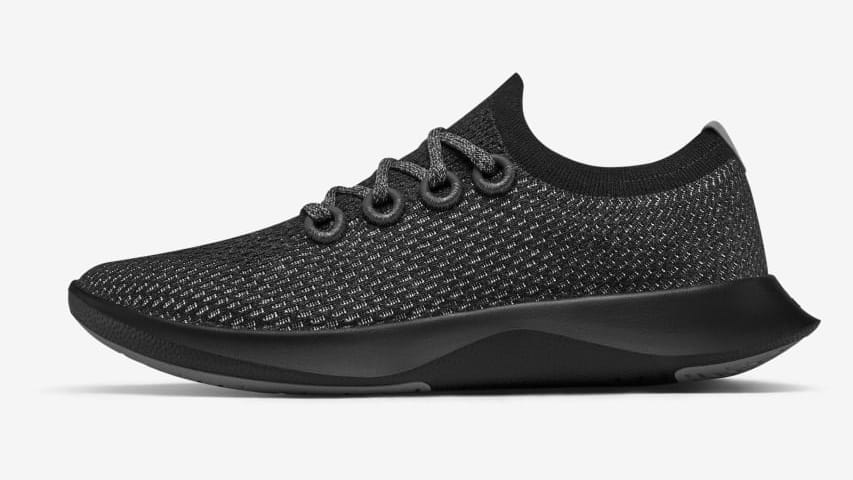 Men's Tree Toppers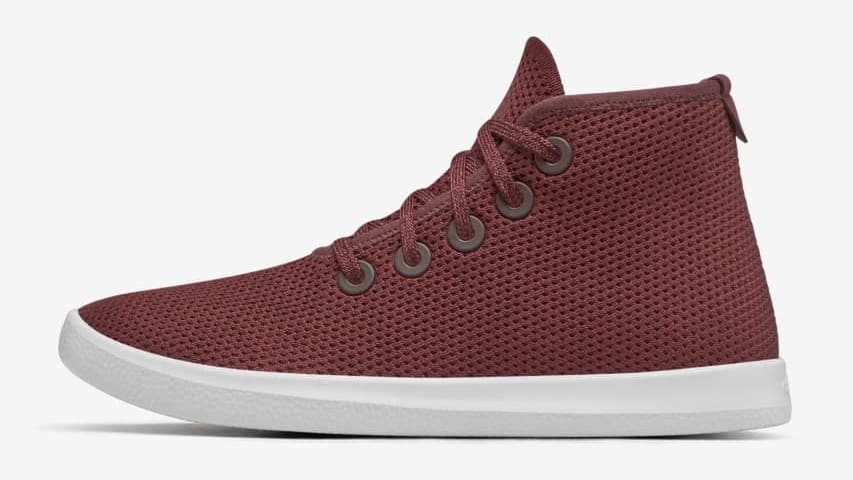 Women's Wool Runners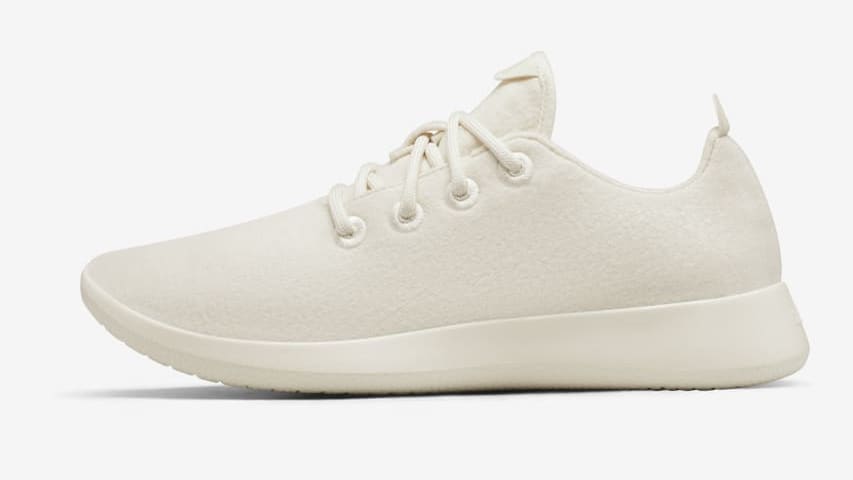 Women's Wool Runner Fluff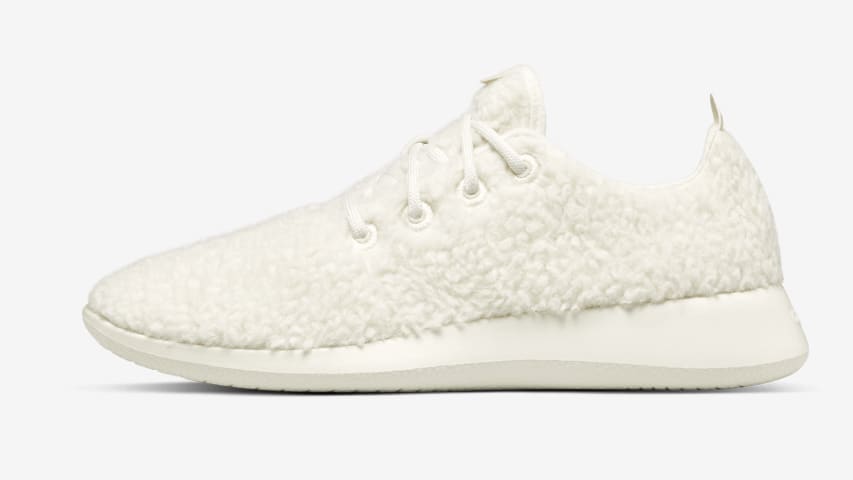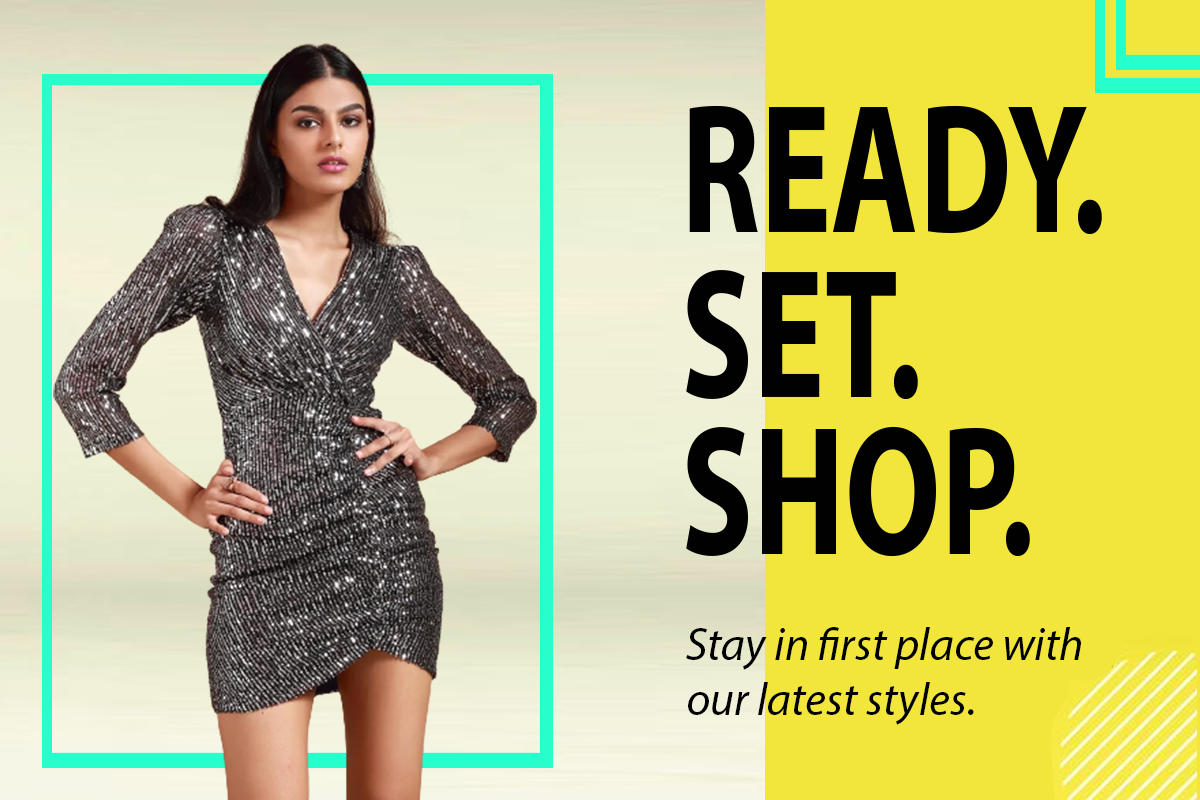 About QUIZ Clothing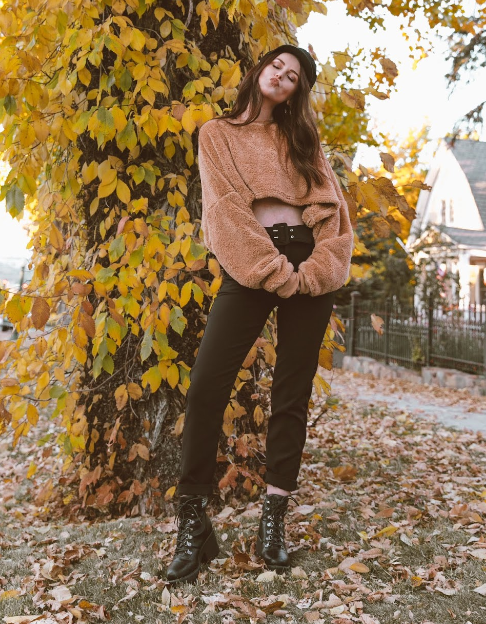 Just like any other British fashion brand, QUIZ Clothing is also known for its aesthetics, timeless designs, and sophistication. The brand offers a premium range of clothing pieces for all age groups and both sexes at quite competitive prices. One can easily rely on the brand to get the best of both worlds.
Precisely, QUIZ pays a lot of emphasis on offering the latest trends and cakewalk-style-driven looks without causing a dent in buyers' pockets. It caters to the fashion-forward women and men who are quite particular about clothes, fashion, and styles.
The brand leaves no stone unturned to offer a versatile range of fashionable and trendy clothes, accessories, and shoes for almost every occasion and outing. That's why the brand has been growing with each passing day.
Currently, it has over 250 stores across 13 countries, including the UK, Armenia, Egypt, UAE, Saudi Arabia, Jordan, Ireland, Pakistan, etc.
Quiz Clothing Review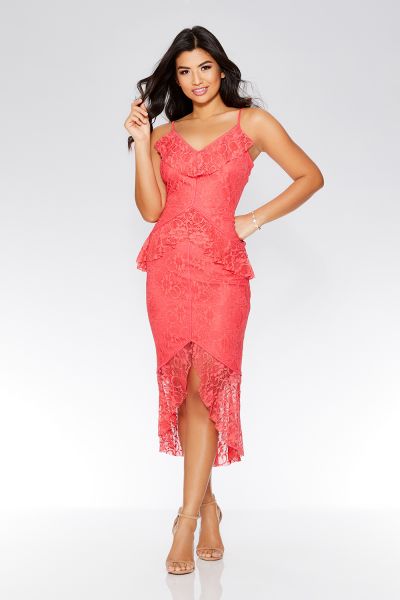 Shopping for trendy and fashionable clothes is one of the most satisfying and rejuvenating activities. Most of us love to shop and wear trendy and stylish clothes. In fact, it's a constant process to upgrade our wardrobe. But, if it happens without breaking the bank then it's nothing short of icing on the cake. Today, one can easily find out a plethora of online and offline fashion retailers offering a wide range of clothing pieces in various designs and styles.
When it comes to UK fashion brands then one must expect great craftsmanship, quality, creativity, and innovation. QUIZ Clothing is one such UK brand that offers an essential cocktail of British fashion and contemporary designs without causing a dent in one's pocket.
Quiz Clothing Dresses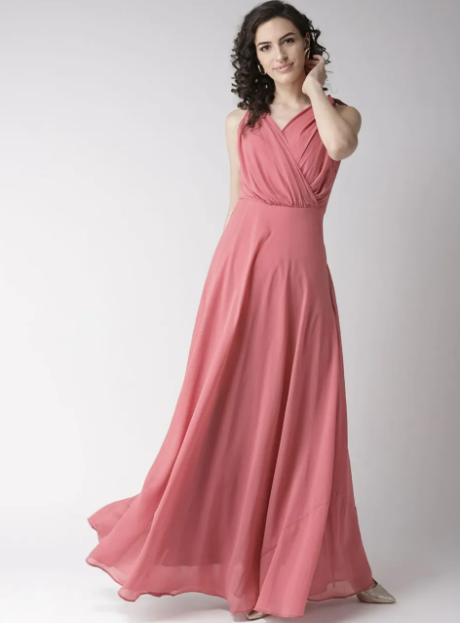 If you're looking for the perfect dress for a special occasion or just a dress that you can style casually every day, Quiz has many options. All dresses are designed in-house so they are unique to Quiz. Dress categories include Bardot dresses, sequin dresses, day dresses, evening dresses, prom dresses, bridesmaid dresses, bodycon dresses and maxi dresses. Quiz dresses are available in sizes 4-20 so there is something to suit all sizes. Each dress incorporates the latest trends, for instance, the AW/16 dresses focus on lace and Bardot styles in neutral colours for a glamorous, simple vibe.
Quiz Clothing Stores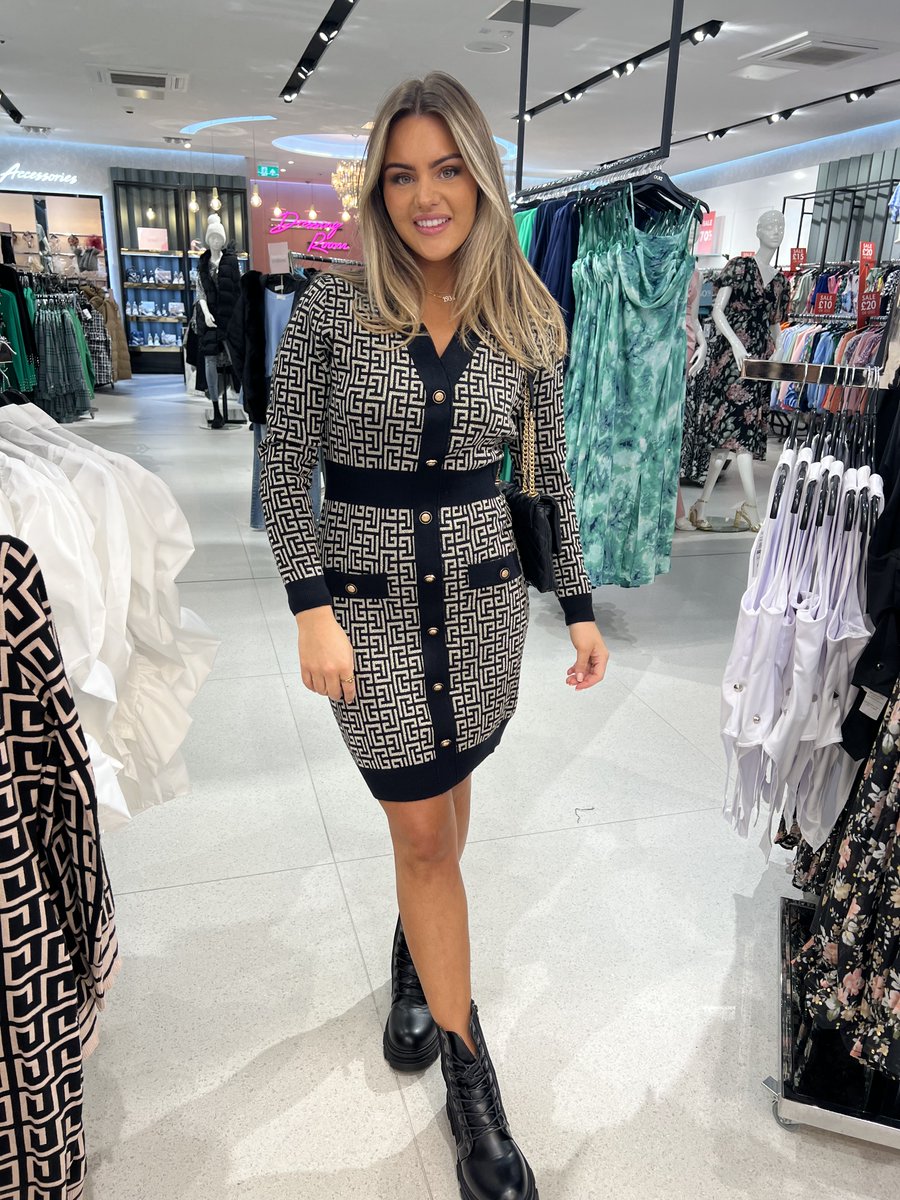 You can use the online store finder to find your nearest Quiz store. There are stores all around the UK. Stores are located as standalone stores in the likes of Chester, Grimsby, Peterborough, Swansea, Falkirk and Stirling. There are also Quiz clothing concessions in Debenhams, House of Fraser and M&Co. With 250 locations around the country, there is sure to be either a store or a concession near to you.
Quiz Clothing Sale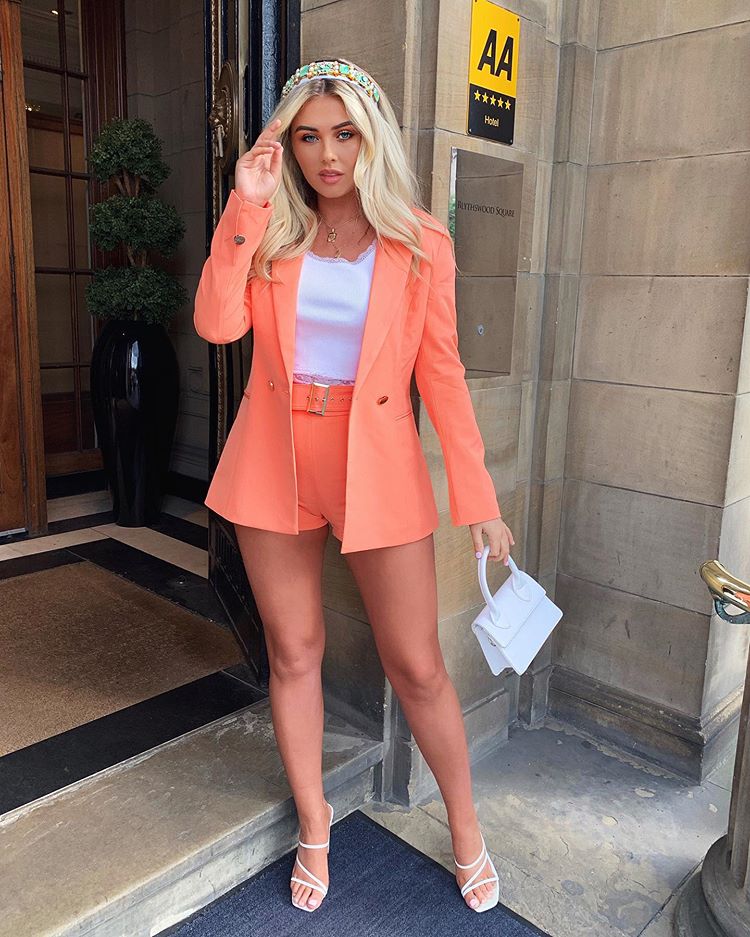 You can get great discounts on Quiz clothing using the online sale and in-store sales. Sales run seasonally, usually during the summer and at Christmas time. You may be able to get a great dress for the party season or some cosy knitwear to see you into the winter months, or perhaps a new coat to put away ready for the next set of cold weather.
Quiz Clothing Returns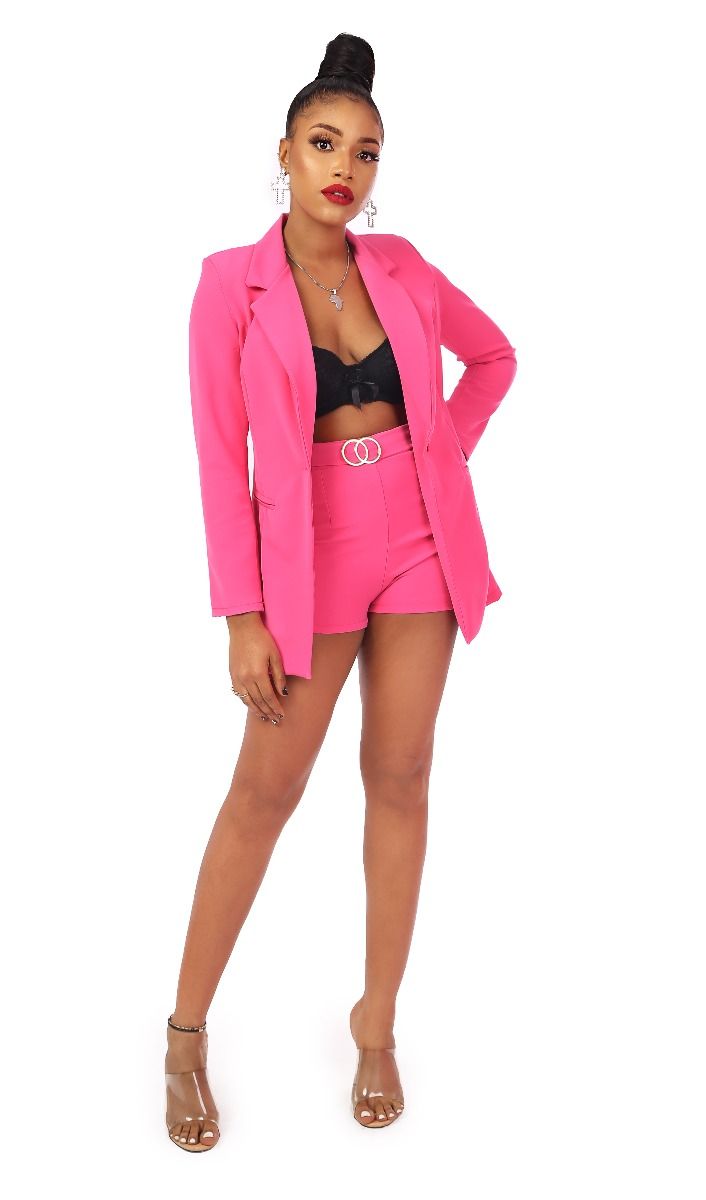 You can return a product to your nearest Quiz store if you have the receipt/web receipt, but only if the product is faulty. For standard returns, this must be processed via post. Log into your account on the Quiz website to generate a returns number, print the slip you are given and pop it in with the items to be sent to the free post address. Take the items to your nearest Post Office and remember to get a proof of postage. You can also return parcels conveniently by using Collect+, with over 5000 corner shops to choose from, which keep late hours. Your refund will be processed as soon as possible but you should aim to allow 7-10 working days for the refund to arrive back in your account.
Quiz Clothing Jobs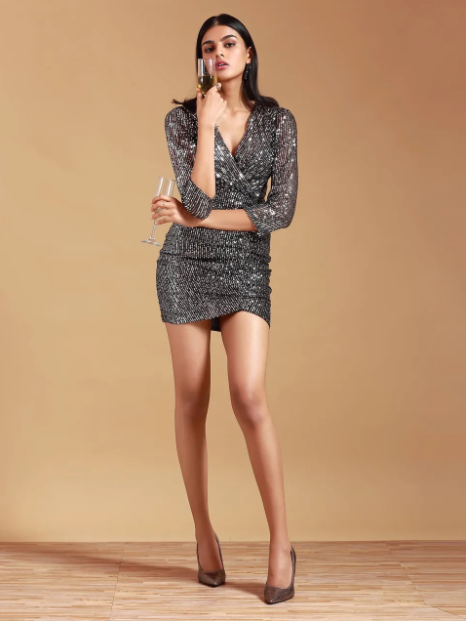 Thanks to a team of committed employees, Quiz has gone from strength to strength since its inception. The company seeks only the most dedicated and passionate employees to work in the fast fashion industry which is constantly changing. In return for enthusiasm and commitment, employees are offered the chance to enjoy a rewarding career with progression opportunities.
Vacancies available include management, assistant management, supervisors and sales assistants. Benefits include industry competitive rates of pay, staff discount scheme with up to 50% off items, bonuses and incentives, structured induction and training, stakeholder pension scheme and childcare vouchers. There are lots of opportunities for progression if you work hard.
Popular Questions About Quiz Clothing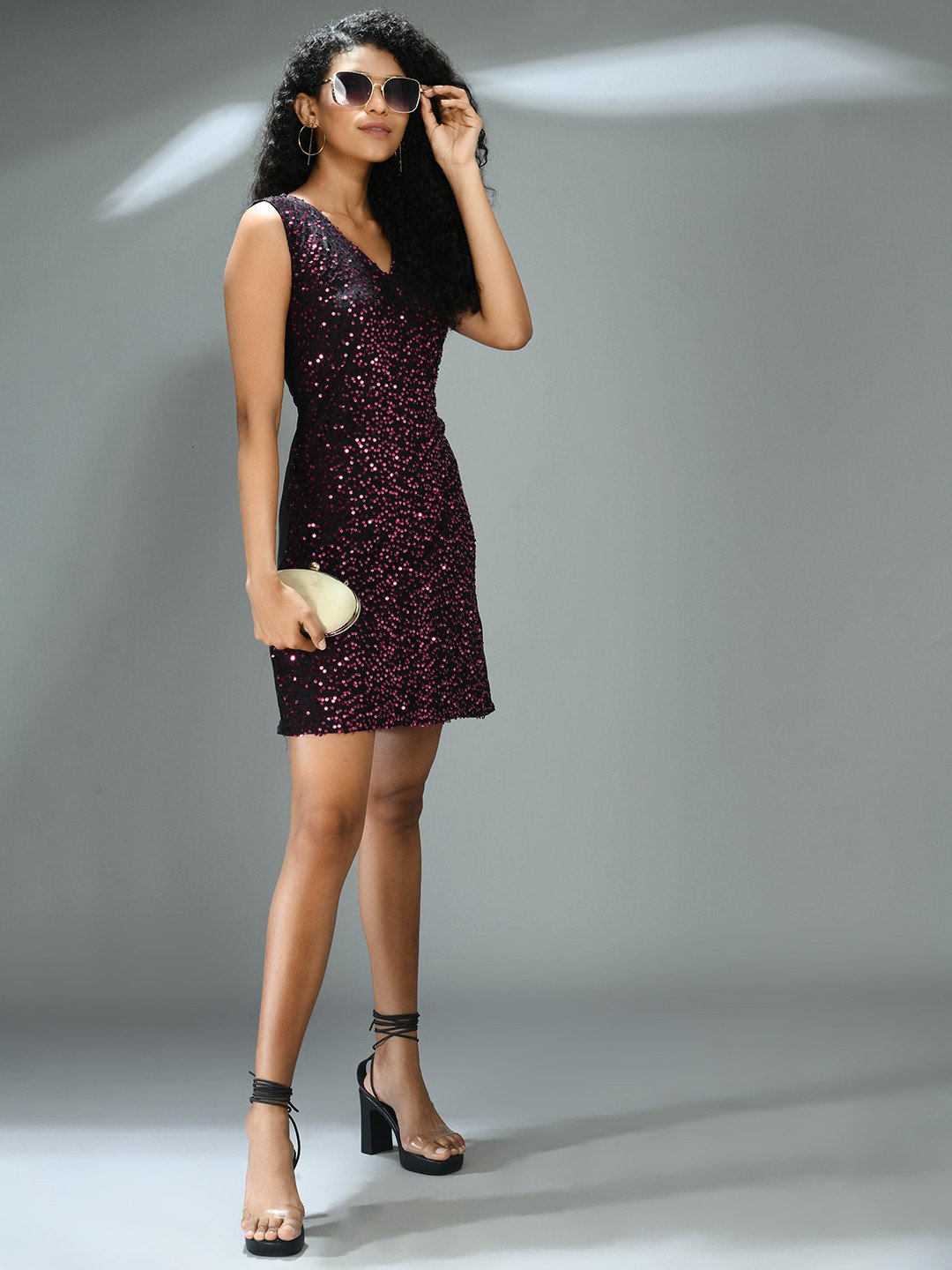 Where is Quiz Clothing in Liverpool?
There is a Quiz concession in the Outfit store on Speke Retail Park, Liverpool. There is also a concession in the Debenhams store in the city centre. For full store addresses, see the Quiz website.
How much do Quiz clothing pay?
The rate of pay for a sales assistant working in a Quiz clothing store is £6.25 an hour according to online sources.
Are Quiz clothing sizes small?
According to online forums, items from Quiz clothing can come up small, so it is always advised to try before you buy or take advantage of the free returns policy.
Who delivers Quiz clothing?
Quiz uses a range of couriers to deliver their clothing, depending on which method of delivery you choose you may have a different courier.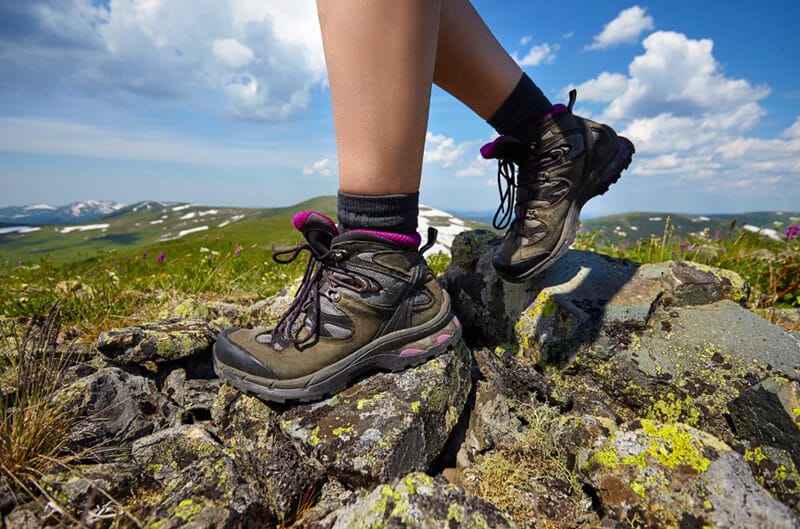 I am so happy to say that rei co-op has come up with a new line of hiking boots! The reason why this makes me so excited is that i love rei co-op products. One of my first hiking backpacks was the rei co-op flash. I still have it to this day because it is of excellent quality and it is pretty durable. Most of rei's products are pretty affordable, and that includes the rei co-op flash hiking boots. The hiking boots are great for beginner hikers or for people that would love some lightweight hiking boots. Another plus is that they are made from recycled material! I am all about companies that strive to make the planet a better place so check out below to get my full rei co-op flash hiking boots review. I talk about comfort, traction, water resistance, weight, support, value, and much more.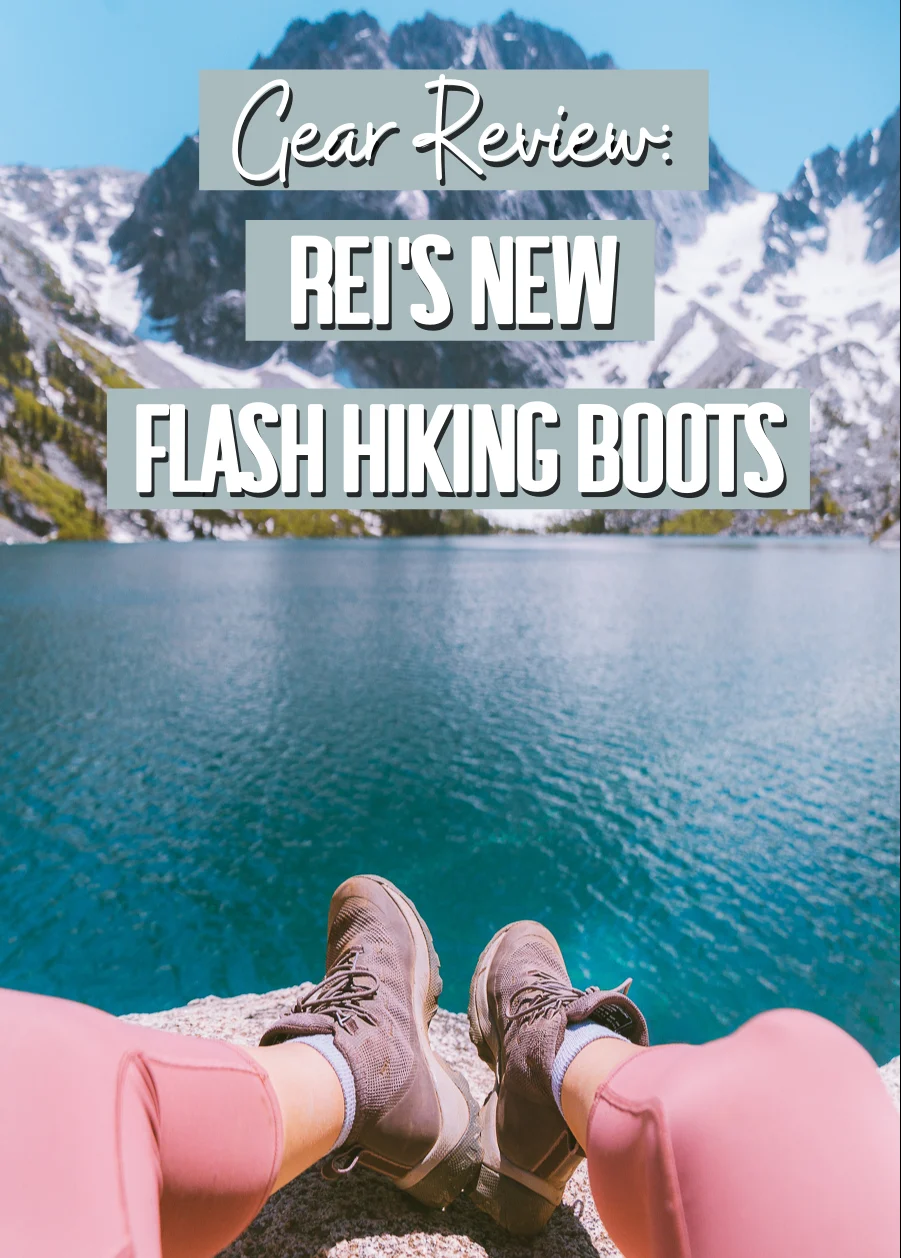 REI Co-op Flash Hiking Boots Review
How I Used The REI Co-Op Flash Hiking Boots
I hiked with the rei co-op flash hiking boots on 4 different trails around washington state. I experienced these shoes on different terrains like crossing streams, steep rocky areas, and muddy trails. Overall my experience was pretty great with the rei flash hiking boots, and i loved how lightweight they felt! Here are the trails i hiked to test them out:
Lake stuart: 9 miles round trip, 1665 ft. Elevation gain
Emmons moraine: 3 miles round trip, 900 ft. Elevation gain
Suntop lookout: 2.1 miles round trip,1100 ft. Elevation gain
Colchuck lake: 8 miles round trip,2280 ft. Elevation gain
Weight
The one thing that stops me from using hiking boots all the time is weight. Most hiking boots can be a little heavy or bulky when compared to hiking shoes. Luckily, the rei co-op flash hiking boots is on the lighter side compared to many other hiking boots in the market. Many hiking boots are usually over 2 lbs, while the rei co-op flash hiking boots is around 1 lb 13 ounces.
Usually, when hiking long trails, the boot's weight can start to weigh you down, but luckily, while hiking colchuck lake (9 miles round trip), the weight of the rei co-op flash hiking boots didn't bother me.
Traction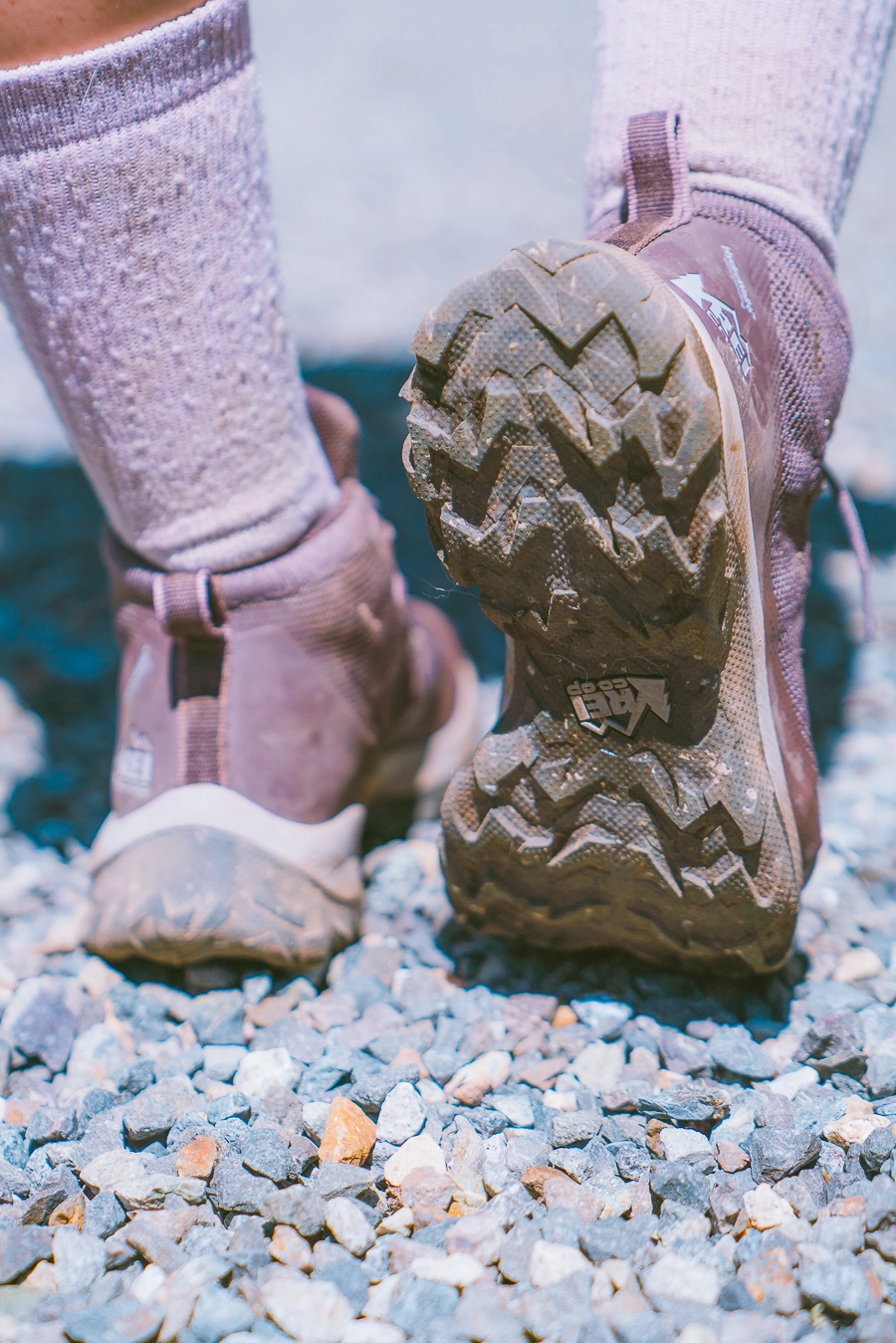 Colchuck Lake trail is known to be one of the rockiest trails in Washington. I was thankful that the REI Co-op Flash Hiking Boots worked well with the nonstop rocks and high elevation gain. This was especially true when going downhill, which is usually my least favorite part of the hike. Most of the time, I have trouble, and I slip or fall on trails, but the REI Co-op Flash Hiking Boots prevented this while hiking Colchuck Lake.
Water Resistance
There are streams and rivers all over Washington, and I was able to test out how waterproof the shoes were. Even though I walked through countless streams, my socks stayed nice and dry. So I submerged them in a shallow river to test them out, and yup, my socks were still dry!
When hiking shoes are waterproof, there can be some problems with breathability. This usually leads to blisters because your feet start to sweat when hiking. I luckily didn't get any blisters on my feet the whole time I was testing out the shoes, which means that the shoes are waterproof yet breathable. This is a huge plus!
Durability
After putting the boots through hell on those 4 hikes (I am not the most graceful hiker), the shoes still looked in pretty good condition. There were no major scratches, no major peeling, and the fabric looks fine.
Comfort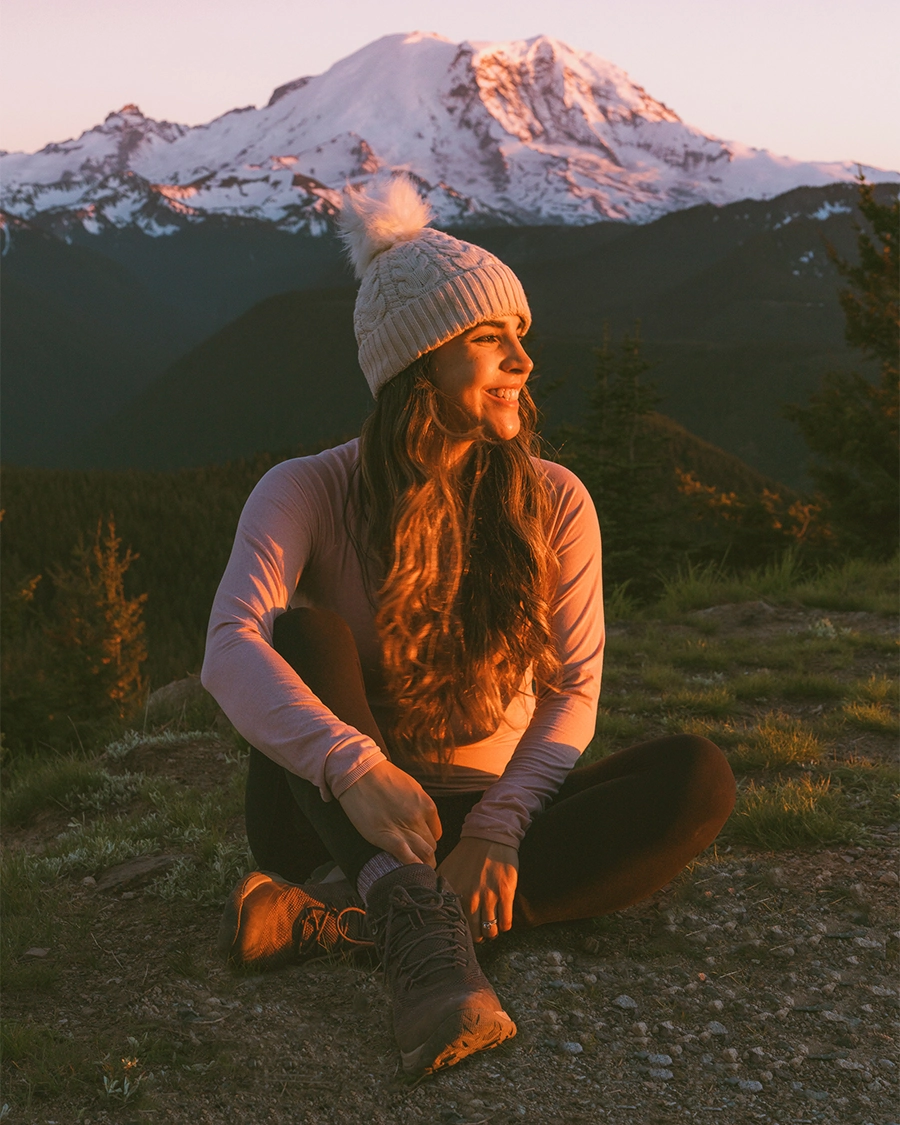 The rei co-op flash hiking boots will need to be broken into. Like most hiking boots, it is recommended to use them around town, at home, or on leisure walks before going on a difficult hike.
They are stiff at first, but they eventually mold to your feet. I do like that there is room in the toe box. I ordered half a size over my regular shoe size (i am usually a size 7 and got a size 7.5), and it fit just fine. I had no problems with my feet swelling or my toenails feeling uncomfortable.
Support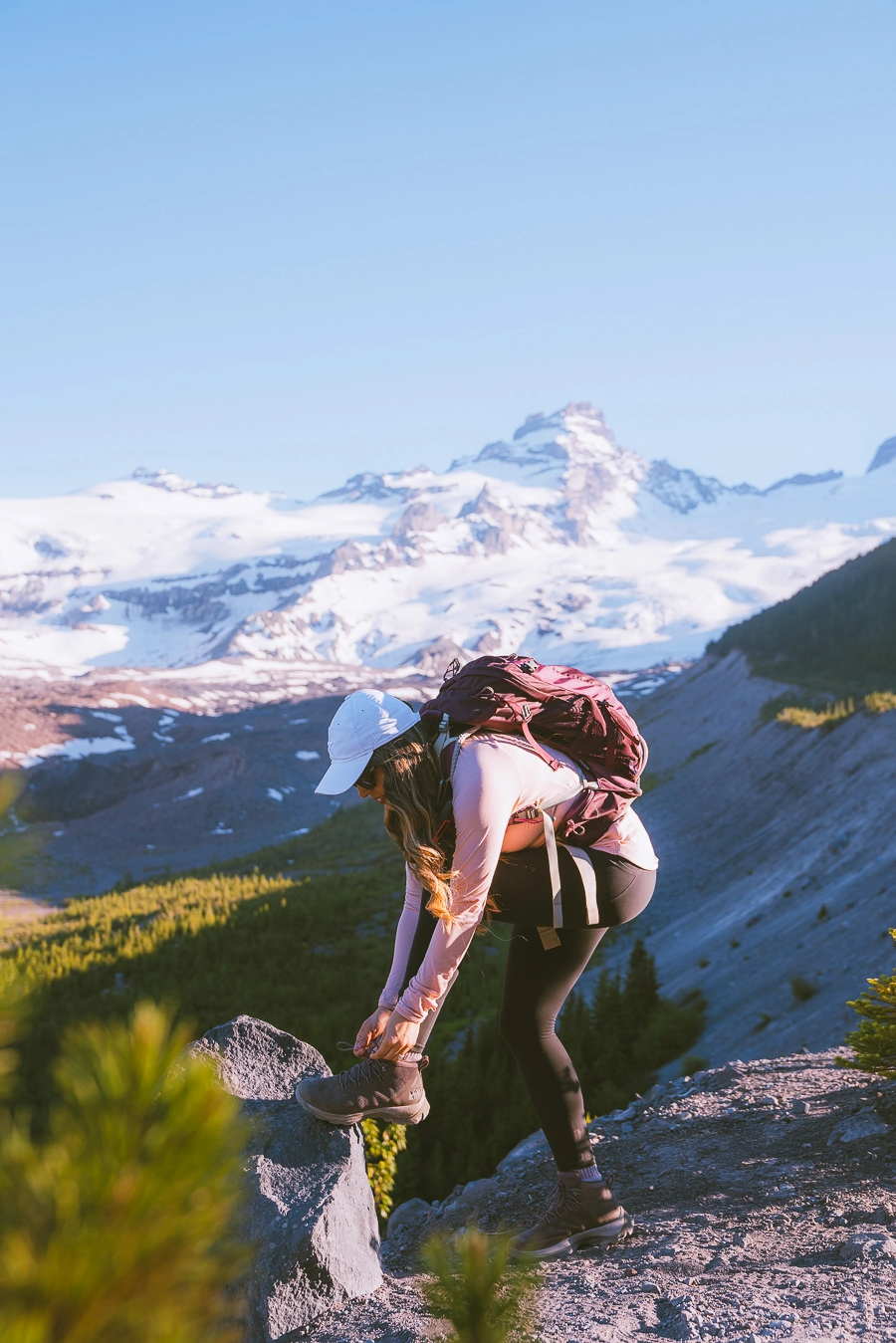 My ankles usually bend like crazy after hiking many miles, and it definitely happened to me while hiking Colchuck Lake. Luckily, the REI Co-op Flash Hiking Boots was able to help prevent any major damage to my ankle when it bent(I have injured my ankle this past year while hiking while wearing other boots). I was pretty happy with the ankle support the REI Co-op Flash Hiking Boots gave me.
The boots' insoles felt pretty supportive, but I know that this could be different for others. I have high arch feet, and the insoles felt perfect for me.
Value
I have reviewed and bought many hiking boots throughout the years, and the REI Co-op Flash Hiking Boots is the most inexpensive boots I have had on hand. I always love that REI Co-op makes its products available to everyone while still maintaining good quality. The cost for the boots ($130) is a great price, especially for budget buyers and new hikers.
REI Co-op Flash Hiking Boots Appearance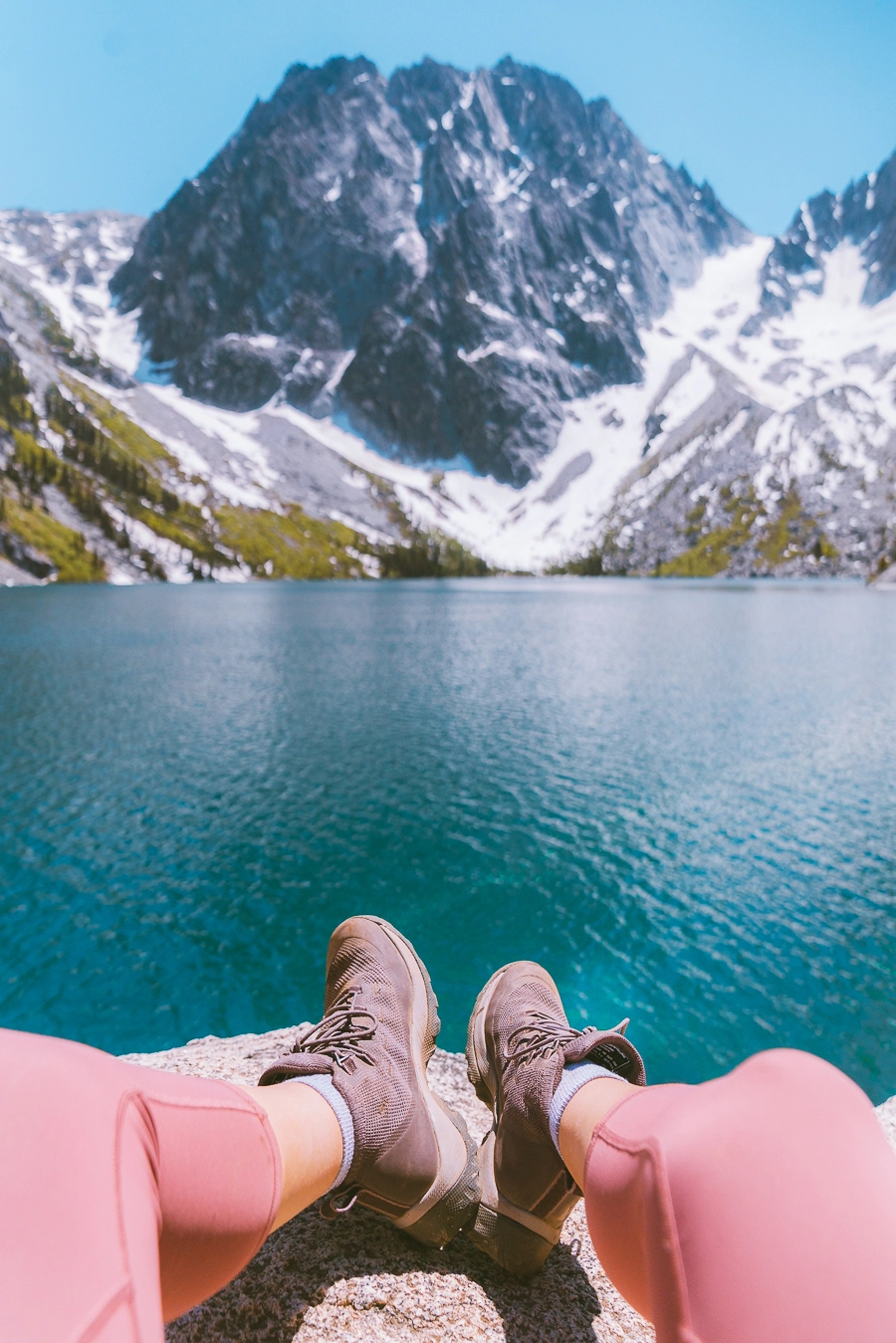 The REI Co-op Flash Hiking Boots comes in three colors;  Bark/Moss, Granite Black, and Smoke/Lilac. I picked the Smoke Lilac because I usually wear more pink colors on my hikes. I really loved the Lilac color and even got compliments of the color on the trails. I love when outdoor brands make hiking apparel more attractive and fun for women! I hope REI Co-op adds even more fun colors in the future!
Style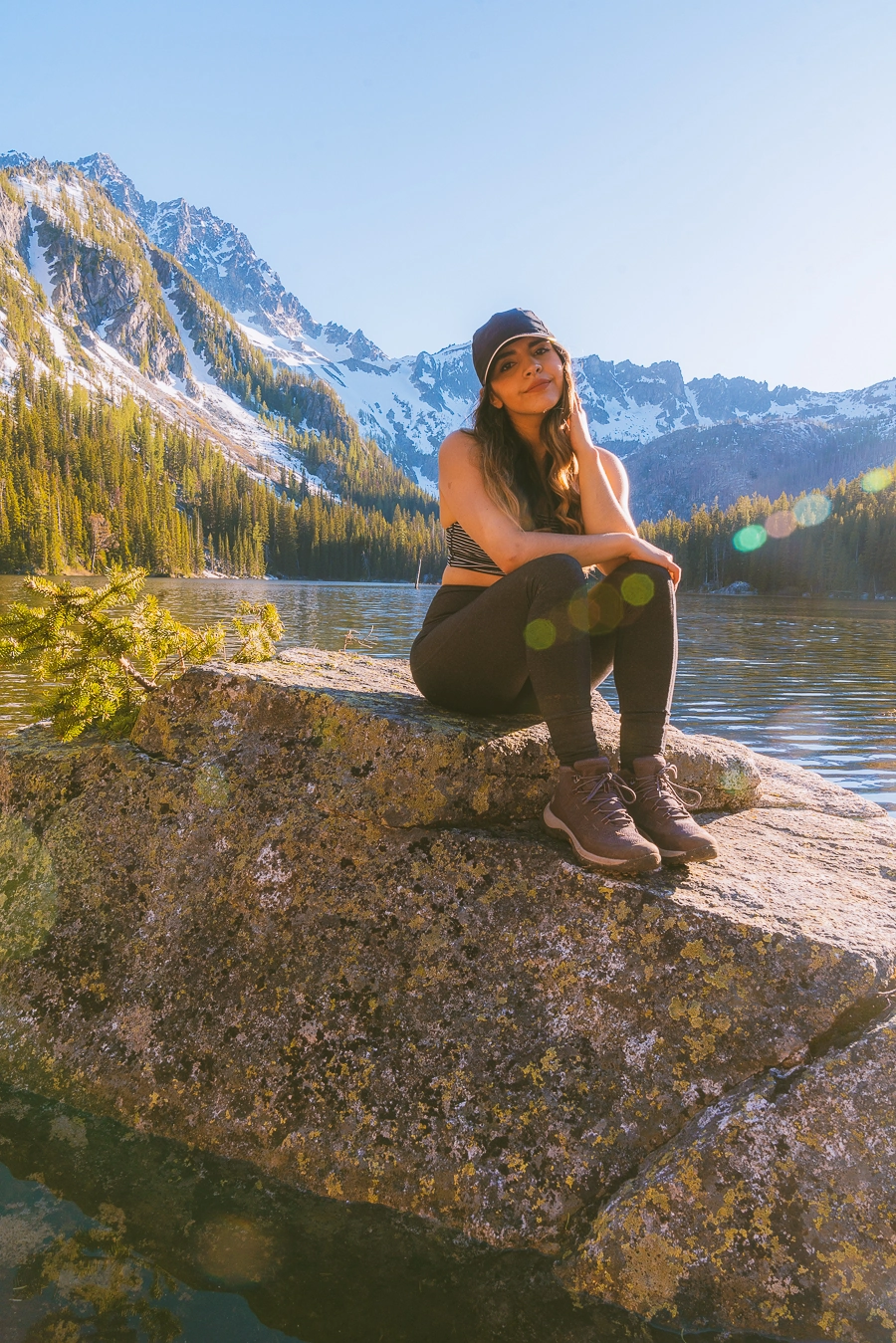 What I loved about the REI Co-op Flash Hiking Boots is how little they resemble hiking boots. Some hiking boots can look pretty manly, rugged, and bulky. Luckily, I can pretty much wear the boots in many places, not just the trails. Hey, I am all about versatility!
The style of the shoes and the weight makes it pretty easy for me to head to the grocery store or to the mall. When it comes to hiking, looks are probably one of the least important factors (which is why I put it at the bottom), but it is nice if your shoes are versatile. Plus, I like looking cute on the trails because that is my jam and my brand!
Eco-Friendly Materials
Usually, when you think about hiking boots, you do not think about Eco Friendly. Well, my friend, the new REI Flash hiking boots are made with recycled materials. Here are some of the specs:
Membrane uses 75% recycled polyester
Upper sole is 99% recycled PET
Upper sole is also 30% recycled TPU
TerraGrip rubber is 20% recycled
As someone who loves the outdoors, I am always so excited to hear when outdoor brands use eco-friendly materials, which is a huge plus. Read more on the recycled materials they use here
Conclusion
Thanks for reading all about the new REI Co-op Flash Hiking Boots! Let me know if you have any questions and make sure you check out some of my other hiking posts:
.