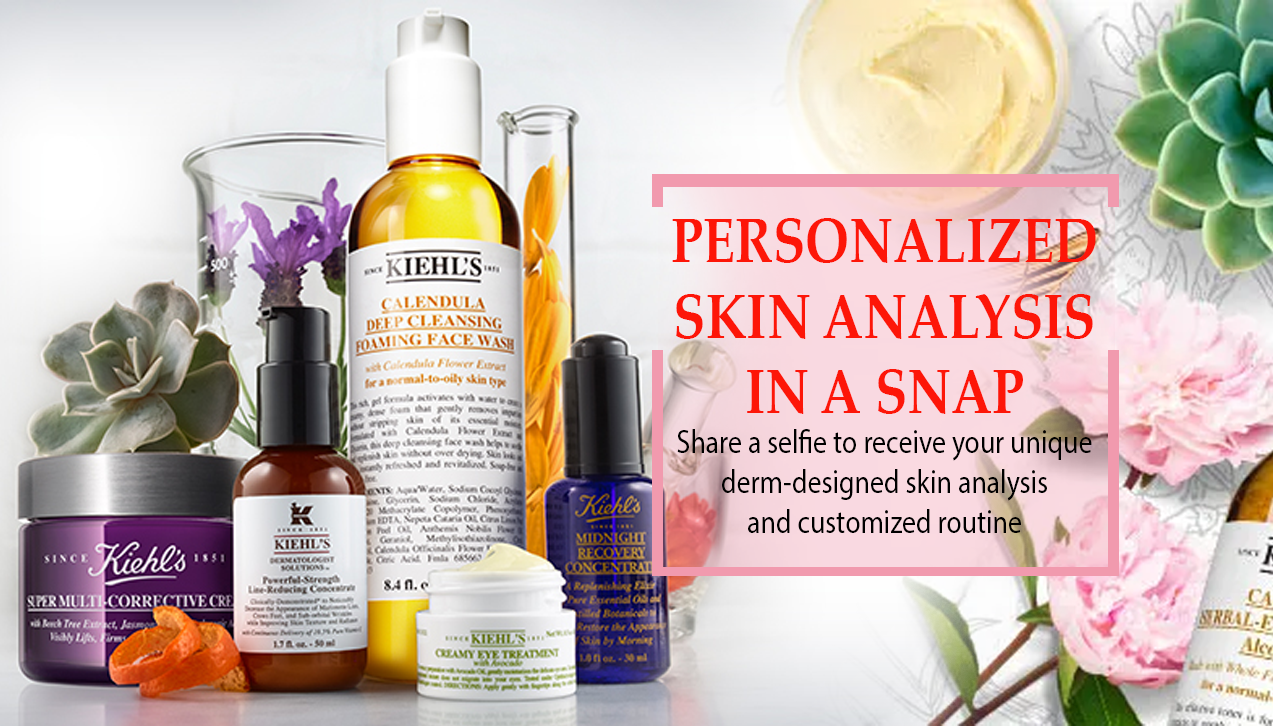 This post contains affiliate links. When you purchase through links on this post, we may earn an affiliate commission. Thanks.
About Kiehl's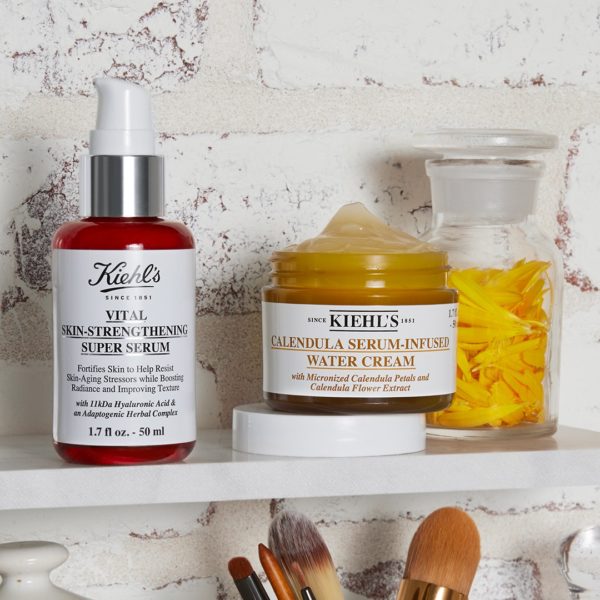 Kiehl's has been whipping up clean skincare in its apothecary since 1851. Using a blend of nature and science-backed ingredients, its formulas for skin, hair, and body focus on whole-body wellness for men and women.
Over the years, Kiehl's has pioneered many of the practices used by skincare companies around the world, including free samples and ingredients labels. A place like that would naturally garner attention, but it's the brand's formulas that have kept it as a favorite in a competitive market.
Kiehl's has been the focus of too many magazine's 'Best' lists to count, but a few recent titles include Glossy, Well+Good, and PopSugar. Edging towards almost 1 million Instagram followers, we'll take a risk at saying the brand is one of the most recognized globally.
Want to learn more about this historic skincare company? Keep reading this Kiehl's review. Ahead, we'll show you a few of its best-sellers, tell you what customers think about them, and even reveal a few discounts.
Before we get there, have a look at how the brand got its start all those years ago.
Overview of Kiehl's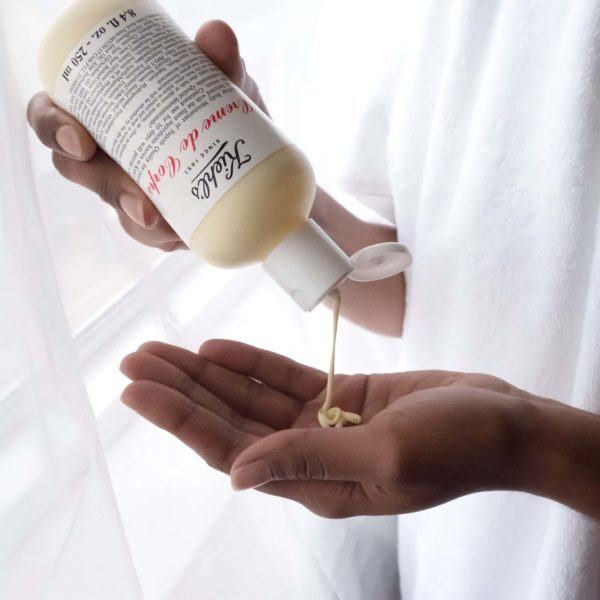 The year was 1851. The good people of America had discovered the toxins in beauty products (Arsenic Complexion Wafers, anyone?!) so no one was really going that route. Looking for a solution, people tried out homemade mixtures to treat their imperfections instead of covering them up.
Enter, apothecary skincare made with natural essences, oils, and extracts, and Kiehl's was one of the first on the scene. Setting up shop at 13th St and 3rd Ave in New York City, the company's founder, John Kiehl, mixed up natural, effective concoctions.
In 1921, John Kiehl's apprentice, Mr. Morse, took over and added teas, herbs, and tinctures to its selection right before introducing the "Try Before You Buy" practice. Then, fast forward 68 years when Morse's granddaughter took over.
Today, the brand has the same respect for natural ingredients and tradition, but it's updated its formulas using newly discovered plant-based and science-backed compounds like squalane and Hyaluronic acid.
With respect for the earth, Kiehl's has made sure to incorporate eco-friendly practices into its products, choosing recycled packaging and reducing waste—78% as of today.
Just ahead, we'll introduce you to a few of the brand's significant formulas. Before we do, this Kiehl's review will give you its highlights.
Highlights
Wide range of skin, hair, and body care products
Women's and men's lines
More affordable than other natural skincare lines
Fragrance & dye-free
Uses recycled packaging or none at all
Auto-replenish program
Free shipping on orders over $50 plus three free samples
Money-back guarantee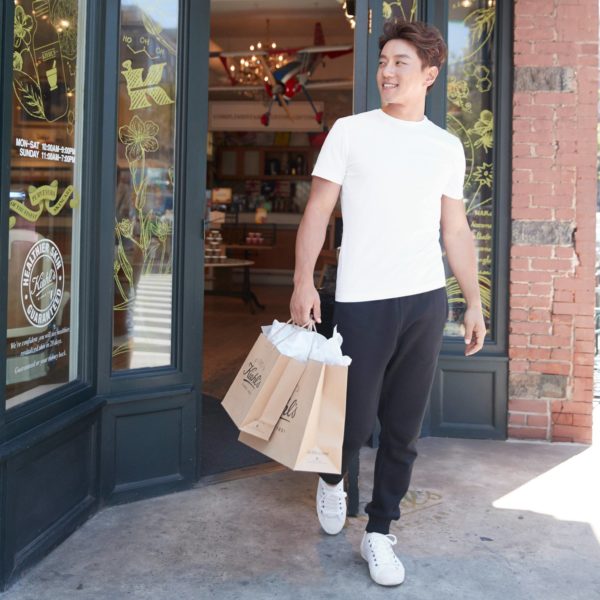 In the next section of this Kiehl's review, you'll discover a range of the brand's skincare products. But to be fair, this is just a peek into the extensive range of formulas the brand offers for hair, skin, and body.
If you find yourself needing a little direction, try out the Skin Analysis tool. It involves taking a simple photo of your face before it provides personalized recommendations. Found the right ones and never want to let them go? Select auto-replenish to always stay stocked up and get 5% off.
Kiehl's Skincare Review
Kiehl's has maintained that traditional apothecary vibe. Its pharmacists wear lab coats, and its walls are stacked sky-high with pretty blue bottles.
Online in its Skincare collection, you'll find an enthralling lineup with the same natural pharmacy-like vibe. Filled with row after row of cleansers, scrubs, creams, and toners, ahead, this Kiehl's review will showcase an assortment of creams, serums, and concentrates for renewed skin.
Kiehl's Avocado Eye Cream Review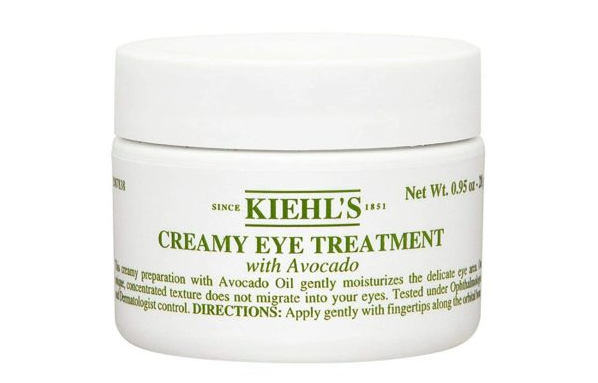 Eye wrinkles. They're inevitable for all of us, but their appearance doesn't have to be as obvious as we think. With the right eye cream, one that moisturizes, de-puffs, and soothes, fine-lines pop pack out, inflammation decreases, and younger-looking eyes are had.
The Kiehl's Avocado Eye Cream comes in 0.5oz and 0.95oz jars and features avocado oil, beta-carotene, and shea butter in its formula. This blend moisturizes and de-puffs the area by up to 32% as shown in a clinical study.
With this cream you'll also get a little protection from blue-light damage—yes, the light from your phone harms your whole eye, skin, and all!
A special oil-in-water formula, this concentrated cream stays put throughout the day. See things differently with this Kiehl's eye cream for $32–$50.
Kiehl's Ultra Facial Cream with Squalane Review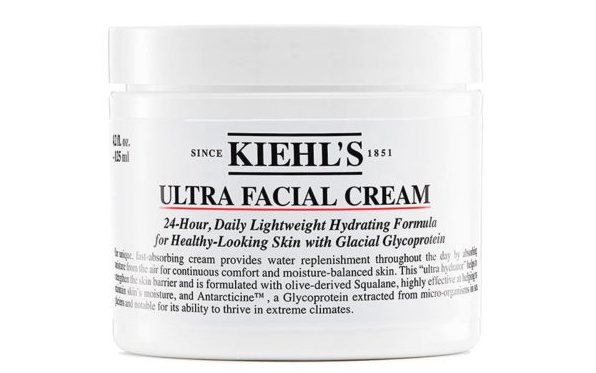 The Ultra Facial Cream with Squalane is perhaps the one product Keihl's is most loved for. It uses the power of squalane from olives to properly hydrate skin with 2.3x more moisture—but not in a greasy, heavy way.
Instead, this lightweight, easily-absorbed Kiehl's moisturizer gives your skin 24 hours of moisture and a healthy glow. It's perfect for all skin textures and tones, and since it's free of fragrances and dyes, a great pick for sensitive skin too.
You can pick up a tub of Kiehl's Ultra Facial Cream in 1oz or 1.7oz for $22-$32.
Kiehl's Midnight Recovery Concentrate Face Oil Review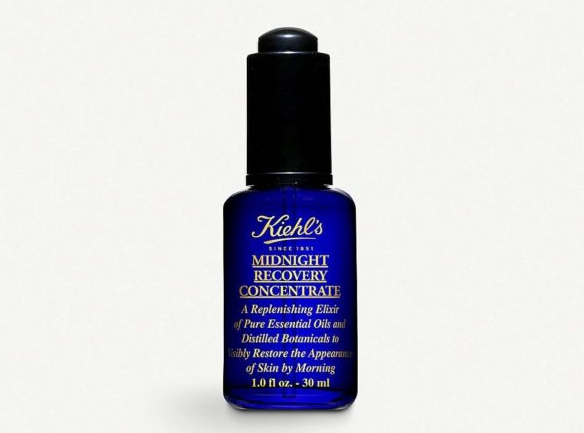 Nighttime is when our skin's repair system really puts in the work. When it's got all the right tools (like moisture, anti-inflammatories, and retexturizing extracts), it can do what it does best, but to an even higher level.
The Kiehl's Midnight Recovery Concentrate Face Oil uses moisturizing squalane, soothing lavender, and evening primrose to restore elasticity and create a smooth, supple appearance.
Available in 0.5oz, 1oz, and 1.7oz bottles, you can wake up to renewed skin with this lightweight formula for $29-$78.
Kiehl's Powerful-Strength Vitamin C Serum Review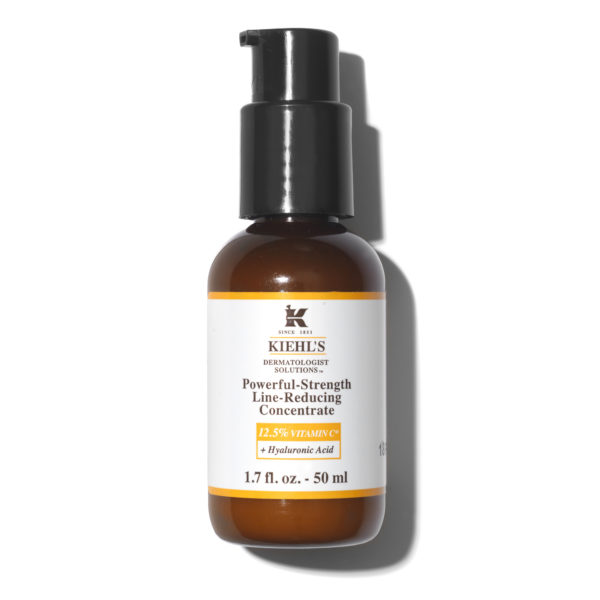 When you think of vitamin C, bright colors, sunshine, and a vision of health usually come to mind. The antioxidant is known for its leading role in immunity and wellness, and it turns out it can have a similar effect on your skin.
The Kiehl's Powerful-Strength Vitamin C Serum harnesses the power of the vitamin to brighten skin tone, reduce the appearance of fine lines and wrinkles, and smooth all over. You're also getting a hit of Hyaluronic acid for a luminous, hydrated glow.
Designed to show results in just 2 weeks, this potent concentrate is like liquid gold for your skin. Get it in a 50mL, 75mL, or 100mL bottle for $70-$110.
Kiehl's Dark Spot Solution Clearly Corrective Corrector Review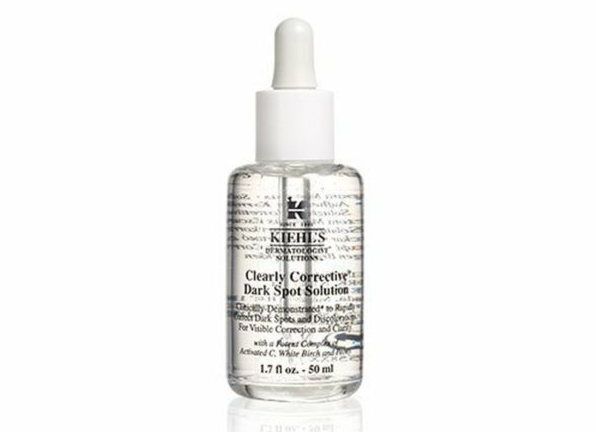 When dark spots come knocking, they don't often leave. They're usually the result of too much sun or fluctuating hormones, but the Kiehl's Dark Spot Solution Clearly Corrective Corrector helps to scrub out uneven skin tone and brighten your overall appearance.
Using activated vitamin C, salicylic acid, and peony extract, the corrector brings back the look of your natural skin by brightening its tone and turning down the contrast on darker spots. It even tackles the redness of post-acne marks by up to -27%.
Tested by dermatologists and approved to be gentle, the Dark Spot Solution Clearly Corrective Corrector is sold in 1oz, 1.7oz, and 3.4oz bottles for $56-$140.
Kiehl's Lip Balm #1 Review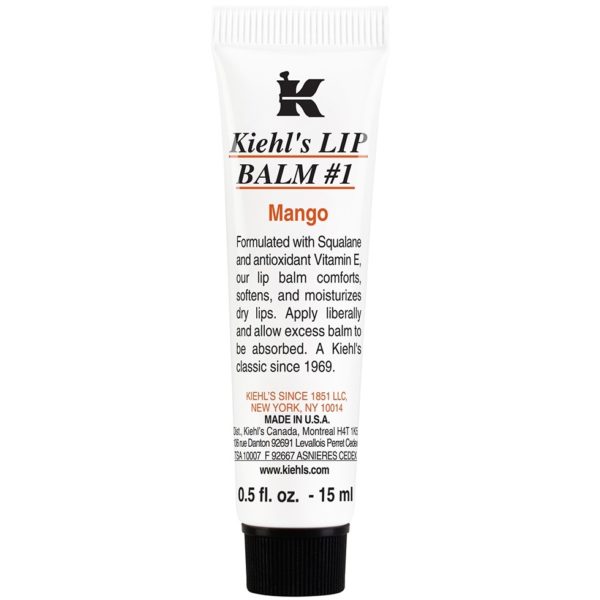 Dry, cracked lips are a pain that people have been dealing with since the dawn of time. The Lip Balm #1 is the brand's winning formula that was kickstarted in the 1960s.
Full of moisture-boosting squalane, soothing aloe, and replenishing vitamin E, this balm comes in a squeezable 0.5oz tube for easy application on the go.
Offered in cranberry, mint, and mango scents the Kiehl's Lip Balm #1 is a year-round purse staple for soft, kissable lips. Find out why it's stuck around for so long for $10.
Who Is Kiehl's For?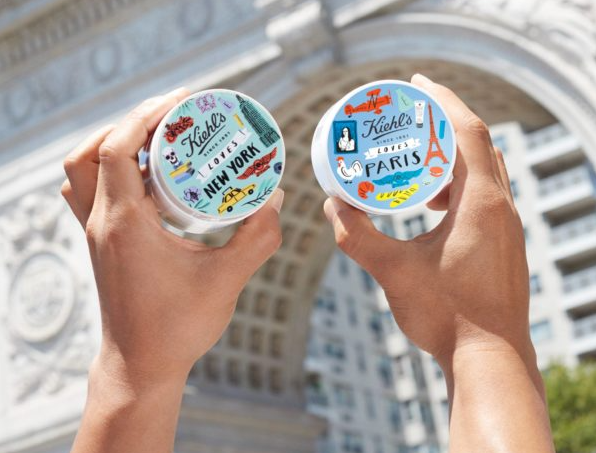 Since Keihl's focus is on clean, natural ingredients, the brand is a great option for those who care about what they're putting on their skin but want it to work too.
There's definitely a more mature feeling carried by Keihl's. The majority of its products are for skin concerns that have to do with aging, like wrinkles, dull skin, and uneven tone.
Offering products for both men and women, those who love the history of Kiehl's may gravitate towards the brand more so than new-age ones touted by teenage influencers.
Comparison: Kiehl's vs. L'Occitane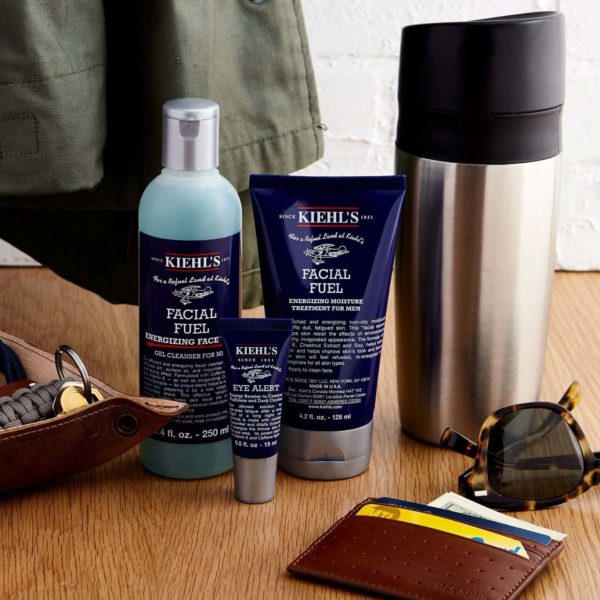 When figuring out which skincare brand to buy, the options can get a little overwhelming. This section of our Kiehl's review exists to help you see the differences between our featured brand and another that, from afar, looks similar.
Here, we'll take a close look at the two, checking out comparative products to see if there are any big differences.
In terms of product selection, Kiehl's and L'Occitane are pretty well matched. The competitor offers skincare, hand care, bath and body, hair care, and men's products, along with fragrances, which is the one thing it looks like our featured brand doesn't have.
Looking at ingredients, we compared the L'Occitane Aqua Réotier Ultra Thirst-Quenching Cream to Kiehl's Ultra Facial Cream with Squalane. Both are meant for complete hydration, but use different star ingredients to get the job done.
L'Occitane Aqua Réotier Ultra Thirst-Quenching Cream:
Réotier water, hyaluronic acid, glycerin
What it does: 24 hours of moisture, smoothes
Good for all skin types
50mL
$39
Kiehl's Ultra Facial Cream with Squalane:
Squalane, glycerin, glacial glycoprotein
What it does: 24-hour hydration, balances, smoothes
Good for all skin tones & textures, safe for sensitive skin
Fragrance-free, dye-free
50mL
$32
After checking out ingredients, it looks like Kiehl's has the more natural products, and we appreciate they don't contain fragrances or dyes making them safe for sensitive skin. Its option is also a bit cheaper than the competitor.
Both brands do, however, have an impressive online presence, with many long-time customers swearing by their products. Kiehl's and L'Occitane also have solid return policies, so it's safe to give both companies a try to see which works best for you.
Kiehl's Reviews: What Do Customers Think?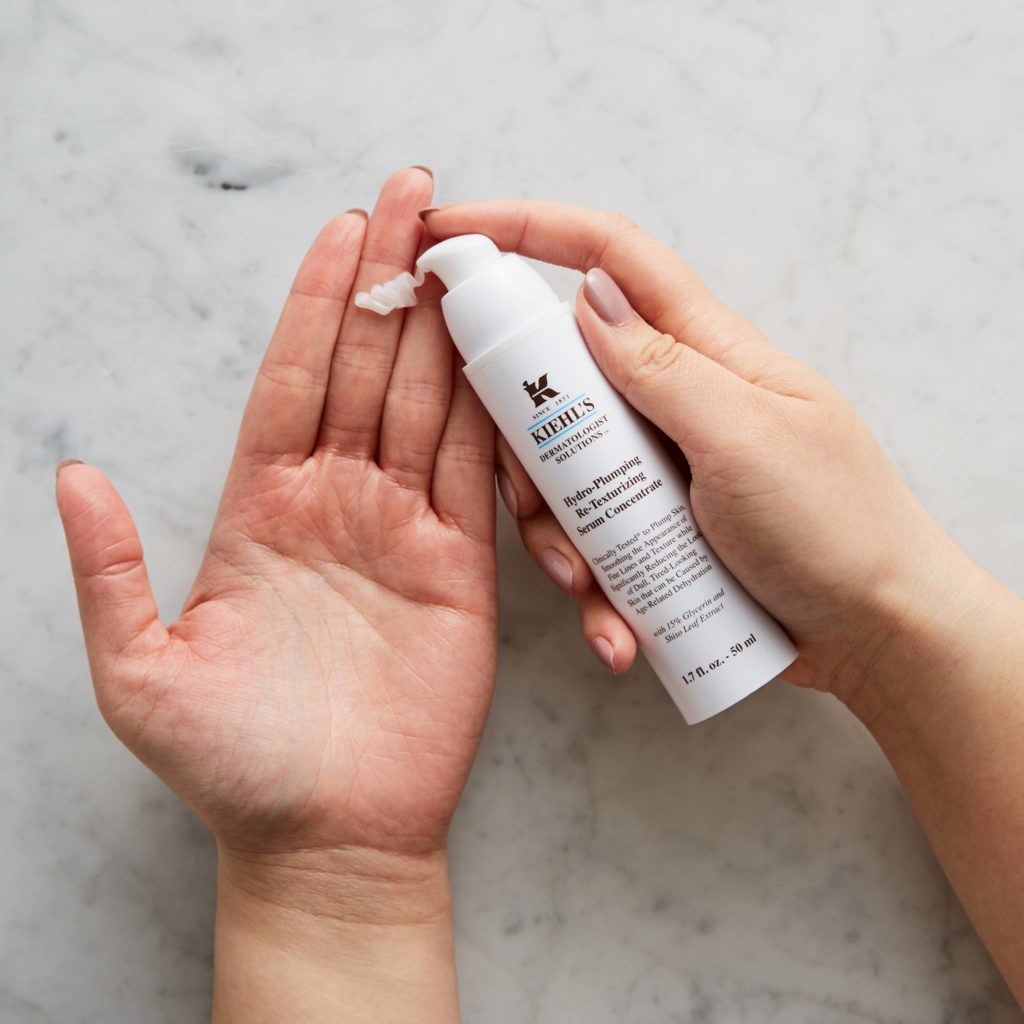 In the last section of this Kiehl's review, you saw what makes this brand so unique, and in this one. We'll show you just why customers love its products so much. To kick things off, we've rounded up a few ratings for the brand's best-sellers to give you a general vibe of how they're enjoyed.
Lip Balm #1: average of 4.3/5 stars from 738 reviews
Powerful-Strength Vitamin C Serum: average of 4.4/5 stars from 971 reviews
Midnight Recovery Concentrate Face Oil: average of 4.6/5 stars from 2,744 reviews
Ultra Facial Cream with Squalane: average of 4.7/5 stars from 3,452 reviews
Avocado Eye Cream: average of 4.4/5 stars from 2,125 reviews
Because the Ultra Facial Cream with Squalane looks to be the brand's most popular product, we decided to take a close look at what customers had to say about it. It's not an understatement to say this cream is luxurious—but not in the overly oily way. Shoppers say it's "lightweight" and one Kiehl's review said it "absorbs well and not heavy greasy looking."
In terms of what this cream can do, another buyer said that it "helped with texture" and that the redness on their cheeks has gone away. Providing all-day hydration, this face cream appears to be equally. As effective for hotter climates as it is for cold—probably thanks to nourishing, hydrating squalane.
While combing the web, we came across a handful of products rated on Makeup Alley. Choosing to check out the Midnight Recovery Concentrate, we found an overall score of 3.5/5 stars from 395 shoppers.
Users write about glowing skin and how fast this serum actually works. One Kiehl's review read, "LOVE! This really does seem to make my skin look better overnight…A little goes a long way."
With higher-priced products, it's kind of important they go a long way, not to mention they need to be effective. This concentrate looks to be both.
For our next stop, we turned to Sephora and looked into the Micro-Dose Anti-Aging Retinol Serum with Ceramides and Peptides. 473 shoppers awarded the serum a 4.6/5 star score, of which you'll find the breakdown for below:
5 stars: 69%
4 stars: 24%
3 stars: 6%
2 stars: <1%
1 star: <1%
There are so many happy customers who have used this serum, with one saying it's the "best serum I've ever used." Buyers notice big differences in their skin, reporting a reduction in fine lines, dark circles, and puffiness.
One Kiehl's review even read, "This actually does work, that's why it's expensive." This serum is a clear winner, and it's honestly refreshing to read about a pricier skincare product that actually pulls its weight.
Overall, Kiehl's is a dependable brand. It has built its name over the years, and it's awesome to see. Its products are still as loved today as they've always been. Customers speak of dreamy formulas with skin-loving feels and effective results—with skincare, is there much more you can ask for?
Is Kiehl's Worth It?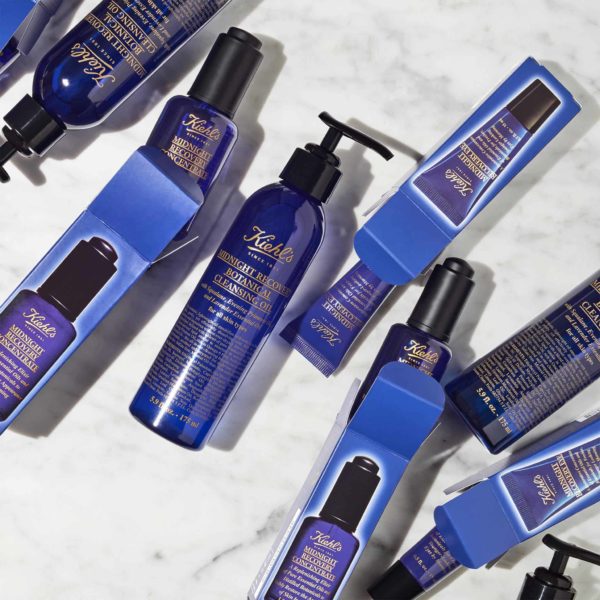 Without a doubt, and we'll tell you why. During this Kiehl's review, we found this is a brand with a lot of history, but also, a ton of evolution. Its products have stood the test of time, been adjusted where appropriate. But still maintain the heart of what makes it such a cool brand.
With a focus on natural, skin-nourishing ingredients, Keihl's offers an array of products that boost wellness inside and out. In comparison to other brands of the same caliber, this one actually clocks in lower on the price scale. Which is something we truly appreciate like a brand that has as much clout as this one.
Not sure you'll love Kiehl's? Try a product. If you don't like it, send it back for a full refund.
Kiehl's Promotions & Discounts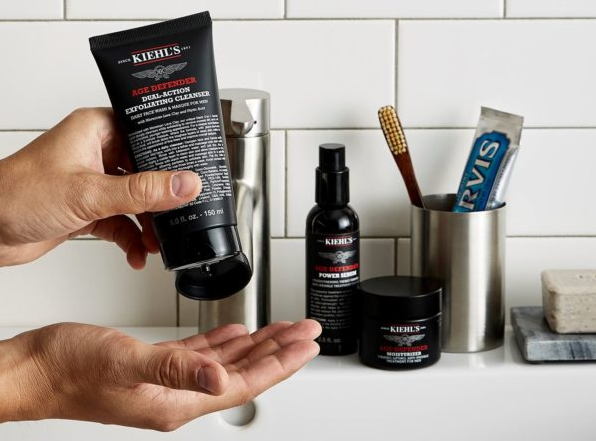 Great skin is a gift, but the brand goes even further than that to tell their customers how much they love them. Throughout this Kiehl's review, we spotted that the brand offers free shipping for orders over $50 along with three samples stashed inside.
Interested in always staying stocked up? Kiehl's has an auto-replenishment program that gives 5% off with every shipment. Frequent buyers can earn more perks, like discounts and gifts with the Rewards program.
Where to Buy Kiehl's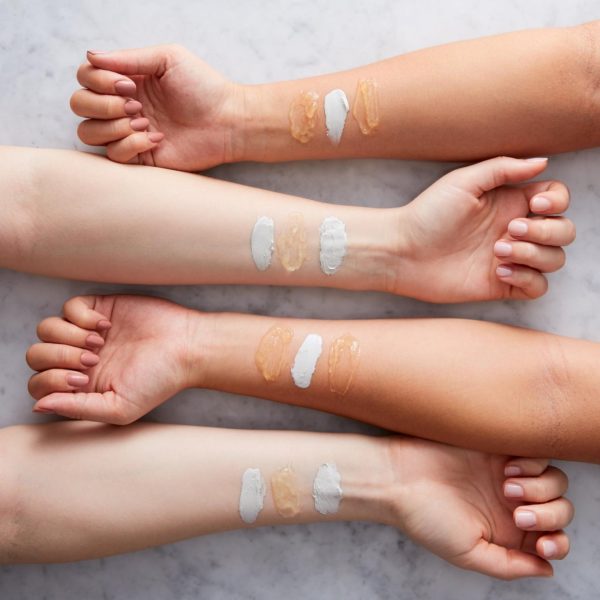 To access the brand's entire selection, deals, and free samples, the best place to shop is right from Kiehls.com. Live outside the US? You can also find them at Sephora or use the Store Locator to search for an authorized retailer.
FAQ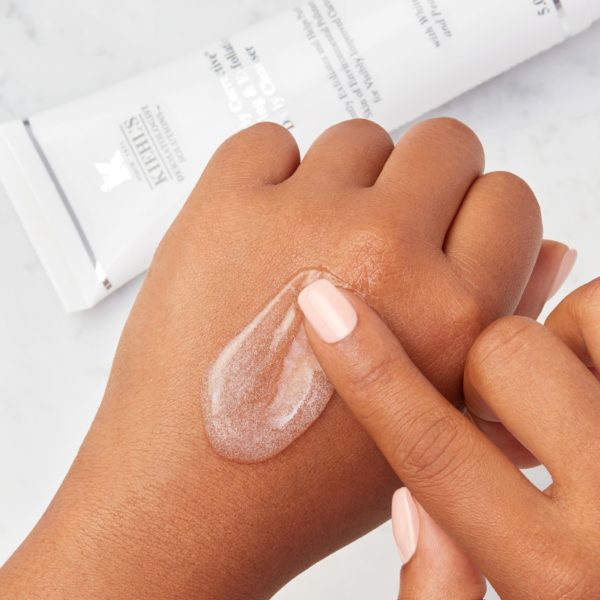 Does Kiehl's ship internationally?
Unfortunately, Kiehl's website doesn't ship internationally, but the brand is sold in retailers around the globe—just use the Store Locator tool to find one near you.
Does Kiehl's give samples?
Yes! You'll get three free samples with all orders over $50.
What is Kiehl's Shipping Policy?
Kiehl's is proud to offer free standard shipping for orders $50+. Delivering to all 50 states, you'll have a few different shipping options that vary in price based on your order total:
Standard $7 or free over $50, 3-5 business days
3-Day $12-$16
2-Day $17-$21
Overnight $22-$26
Once your order ships, you'll receive a confirmation email with a tracking link. You can click to keep an eye on where your order is on its journey.
What is Kiehl's Return Policy?
Trying out new products can be tricky. There's no one-fits-all formula, and Kiehl's gets that. To honor the many differences in skin and preferences, the brand offers a 100% money-back guarantee on all of its products. The only request is that you return it to the same source you brought it from.
For items purchased online, you'll need to call 1-800-KIEHLS-2 and then return them by mail to Kiehl's Since 1851, 1620 Stateline Rd E, Southaven, MS 38671—just be sure to tuck your sales receipt into your return package.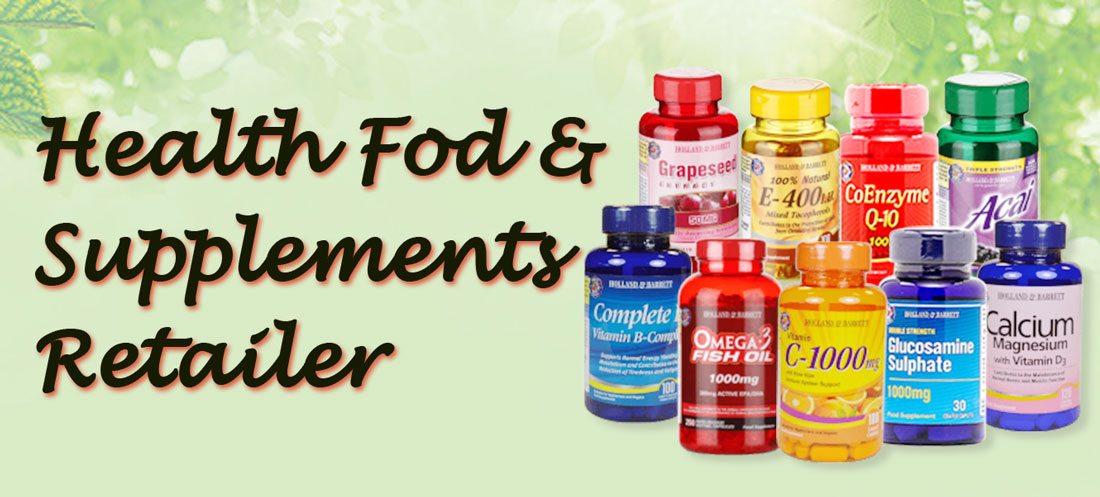 Holland & Barrett
Are you looking for a web shop that has natural health products and , but also offers good service by shop assistants that know what they are talking about? Than you might want to visit Holland & Barrett. But read what other people have to say about this leading retailer first.
About Holland & Barrett
Holland & Barrett is UK's leading Health retailer of Vitamins, Minerals and Herbal Supplements. They have more than 145 year of experience in the health supplement industry and more than 80 years of experience with helping customers find their way in the land of natural health products. This experience is passed on to everyone who is hired to work at a Holland & Barrett shop. All of their staff has undergone a comprehensive training program that teaches them all about the usage, background and workings of the supplements and foods that the shop sells. Their training program is the largest in the retail industry. This is why their shop assistants are ready to offer pretty much every question that you might have about the products that they sell.
They health retailer offer an unparalleled assortment of more than 1,000 natural health products. Their product vary from food supplements to health foods and herbal remedies. Besides vitamins and minerals, they sell food products like nuts, tea, soya and meat alternatives, vegan and vegetarian replacements, herbs, spices, juices, protein drinks and much more. But they also sell body products like hair masks, hair colouring, lip balm, sun care, deodorant and soap. They also have sports drinks and foods, and products for losing weight. On their website, you can filter by kind of product or by ailment. They want to be sure that their products are not only good for the human body, but also for the world and its environment, which is why they use sustainable ingredients. As they say, they were 'green' before being green was fashionable.
Services of Holland & Barrett
You can visit on of their many physical shops (find one via the online store locator), but it is also possible to order items online via their online web shop. In the last case, your items will be delivered to your door in 4 days day via standard express. If your order is above £20, the delivery will be free. They also provide the option of next day delivery. On their website, you can find a contact address and email address that you can reach out to if there are any problems with any of their products. They also have a phone number that you can call to. They give out a rewards-for-life card that works with a points system and can give you quite the discount if you use it on a regular basis. It comes with an app that helps you keep track of your balance and the number of points you have, your checking balance and your redeeming coupon. And if you want exclusive offers, you can sign up for their free online news letter.
Complaints, compliments and tips for Holland Barrett
Have you ever bought products at Holland & Barrett? What did you think of them? They might be healthy, but are they nice to eat as well? And do they actually work? Let us and others know by leaving a review.
Is this health retail company really as good as they say? Do their products actually work? Read what customers have to say about their experience & opinion
Vita Coco Natural Coconut Water 330ml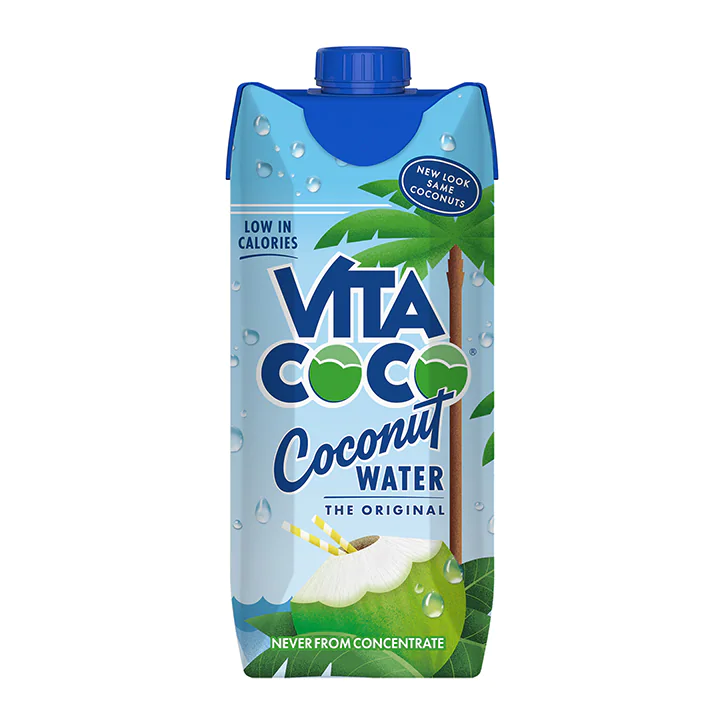 Vita Coco Coconut Water: A hydration sensation!
Good news! You don't need to go climbing up trees in Brazil to get your coconuts – Vita Coco has you covered. Ever since the founders of Vita Coco has their first taste of 'agua de coco', they have been passionate about bringing the delicious freshness of coconut water to the West. And it tastes amazing!
What is coconut water?
Coconut water is the clear liquid you get when you crack open a young coconut. This wonderful drink is low calorie and naturally really tasty.
What are the benefits of coconut water?
So, is coconut water good for you? Read about some coconut water benefits below and decide for yourself!
Naturally hydrating: Vita Coco Coconut Water is a great source of hydration whether you are on the go, working out, need an afternoon pick me up or are particularly thirsty after a night out.
Low calorie and naturally tasty: Coconut water is a great-tasting and natural alternative to sugary drinks
Never from concentrate
Vita Coco Coconut Water is never from concentrate. Some other brands use concentrated coconut water – meaning it is reconstituted with additives and water before it is packaged, but not Vita Coco! Vita Coco are 100% committed to using only the freshest coconut water possible.
Vita Coco gives back
Give, Grow, Guide. The Vita Coco Project is committed to supporting coconut farming families through community-based programs.
Never from Concentrate
100% recyclable packaging
Low calorie and no fat, we'll drink to that!
ActiPH Alkaline Ionised Water 600ml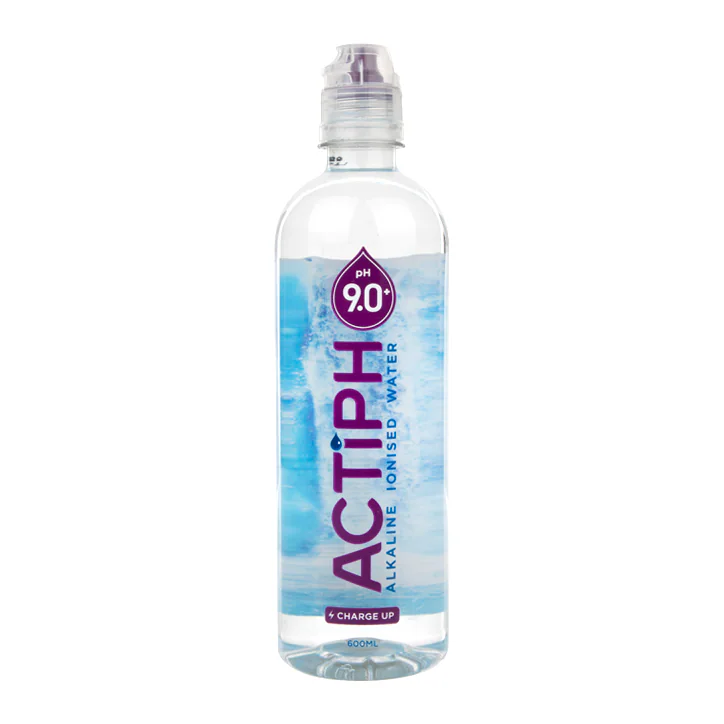 First and only alkaline ionised water in UK
Produced in Great Britain
BPA Free
ACTIPH is the first and only alkaline water on the market with the highest pH of any bottled water in UK.
Alkaline ionised water with a pH of 9.0, blended with added Magnesium, Sodium and Potassium
ActiPH Water Business Address – 107 George Street, Edinburgh, EH2 3ES
Holland & Barrett Timed Release Vitamin B12 100 Tablets 1000ug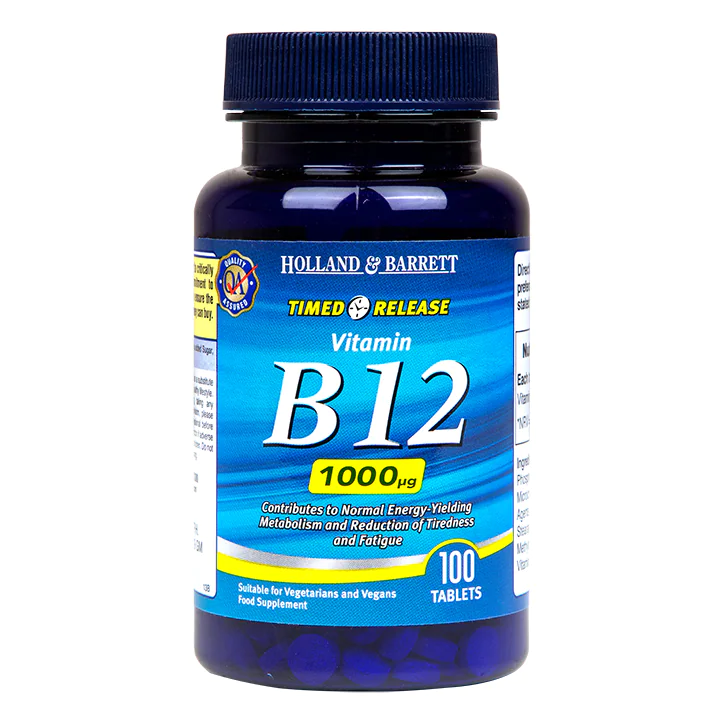 Battle tiredness and fatigue with these vitamin B12 supplements
There's nothing worse than feeling tired and listless, especially when you've already been trying to tackle the problem by making sure you've been getting enough good-quality sleep a night. Sometimes it's not just your life choices making you tired, your fatigue could have more to do with the foods (or lack of) that you're putting in your body.
One of the most important vitamins for a normal and healthy energy-yielding metabolism is vitamin B12. Also known as cyanocobalamin, this vitamin is also essential for psychological function, maintaining a healthy nervous system and reducing tiredness and fatigue.
Vitamin B12 naturally occurs in animal products, like meat and dairy, and can also be found in fortified vegan foods like plant milks, faux-meats, breakfast cereals and yeast extracts.
Long-term vegans who avoid fortified products are at a particularly high risk of deficiency and should take supplements to make up for this.
What are the benefits of B12?
Red blood cells: our bodies need vitamin B12 to manufacture red blood cells, allowing the body to provide oxygen to body tissues.
Energy-yielding metabolism: if B12 levels drop, your energy levels can too, leaving you feeling unable to tackle the day. A good level of B12 will help arm you with the energy to get through any day
Nervous system function: sufficient levels of B12 help to keep your eyes, physical co-ordination and nervous system in general in good health
Psychological function: taking enough B12 can ensure your memory functions normally.
Timed release 1000 µg Vitamin B12
Contributes to the reduction of tiredness & fatigue
Suitable for vegetarians and vegans
Hairburst Heart Hair Vitamins 60 Chewables 1 Month Supply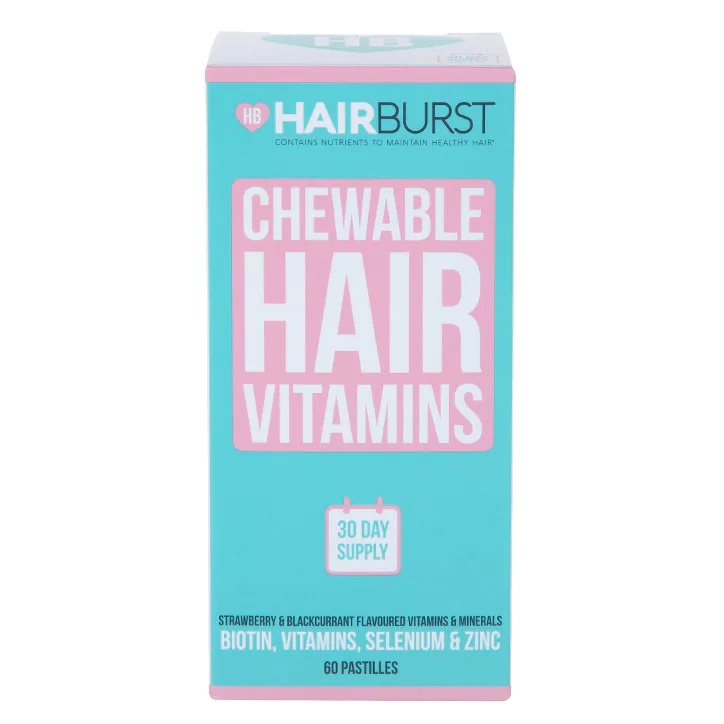 Fallen out of love with your once long, strong and healthy hair? Show your hair some love with Hairburst Heart Hair Vitamins, yummy strawberry and blackcurrant flavoured hair vitamin pastilles.
Full of goodness, directly derived from biotin, vitamins, selenium and zinc, you can just pop this bright package in your bag and simply take two pastilles each day, to see how Hairburst hair vitamins could help you.
High quality vitamins for your hair
Get your hair back to optimum health and re-kindle the romance with these Hairburst chewable hair vitamins – perfect for an Insta-worthy mane.
A lot of thought and deliberation has gone into the formula for these chewy hair vitamins. Only the best, highest quality ingredients have made the mark.
These chewable hair vitamins get to work on the inside, to set you off on your way to optimum hair health. You should start to see visible benefits in as little as 90 days.
Key ingredients in Hairburst vitamins
These Hairburst hair growth pastilles contain a number of essential nutrients, especially formulated to maintain normal hair and keep your crowning glory looking and feeling great. These key ingredients include copper, zinc and biotin.
Copper helps to keep healthy pigmentation around for longer.
Zinc is a nutrient which is found within every cell in the human body. Zinc is an essential vitamin that your body cannot do without. It has many functions within the body and it helps to maintain normal hair.
The name biotin comes from the Ancient Greek word 'biotos' which means 'life' or 'sustenance' which is very apt, as the biotin within Hairburst could give your hair a brand new lease of life.
As well as these, Hairburst gummy vitamins also contain other minerals and vitamins which are needed for healthy hair growth, such as selenium.
Hairburst Heart Hair Vitamins : easy alternatives to tablets
If you do not like swallowing tablets or you find it difficult to, then these Hairburst supplements are perfect for you.
They are chewable pastilles, which are super easy to take. They fit seamlessly into your daily routine and taking them is actually a pleasure, rather than a chore, thanks to their delicious berry flavour.
Causes of hair loss
Hair growth has a very particular cycle and when this is disturbed, hair can fall out more than usual and then take longer to grow back.
Some of the reasons that this could be happening include ageing as well as having a poor diet.
As the years go by and we start to get older, collagen synthesis within the body starts to slow down. This can often result in thinner hair, which looks less vibrant. Then, to top it all off, our hair starts to turn grey or white due to a lack of pigmentation.
Hairburst gummies contain copper, which helps to keep your hair pigmented.
If we do not pay close attention to our diets and the nutrients we consume, then things can start to go wrong in the body. Your hair can be one of the first indicators of this.
If your diet is lacking in essential vitamins such as biotin and zinc, your hair may be negatively affected. Hairburst chewable hair vitamins nourish your body from the inside out.
12 Best QVC Beauty Products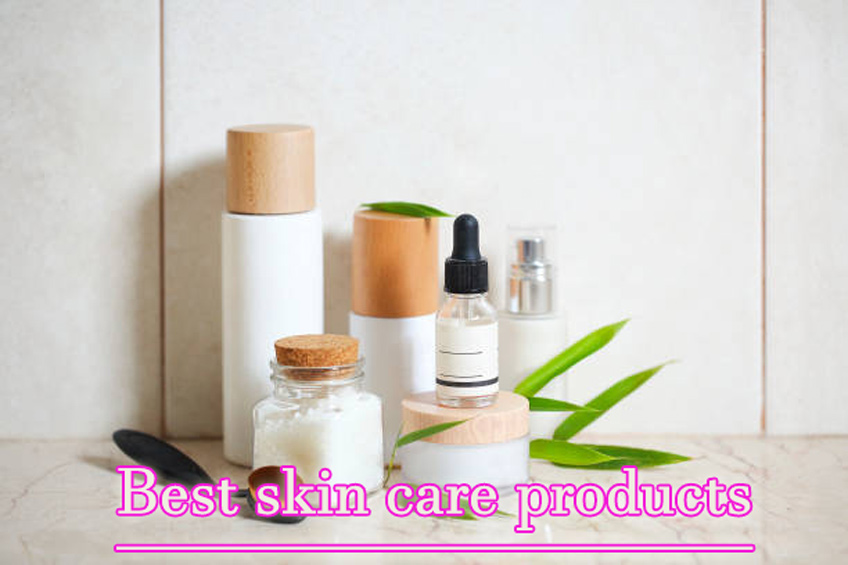 Shopping for the Best QVC Beauty Products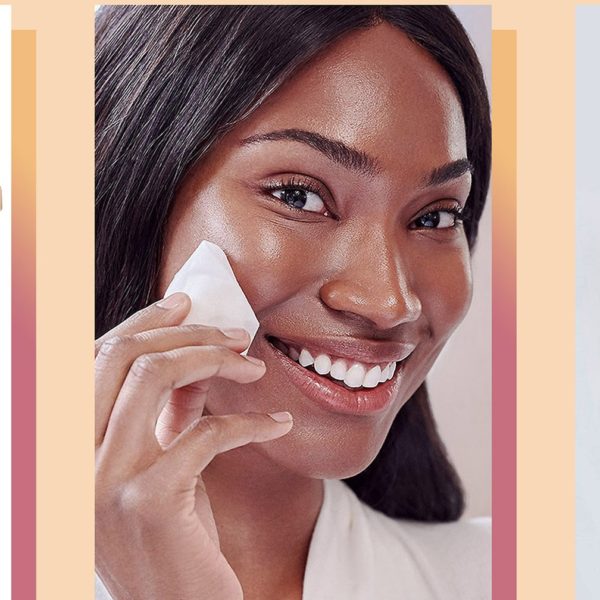 Whether you're making 2022 the year of damage-free hair, clear glowing skin, or banishing orange-looking foundation for good, you'll need the right skin, body, and hair care to do it. In a search for truly effective, top-rated, and affordable picks, we've pulled together a list of the 12 best QVC beauty products.
It's a mix of super-powered formulas, efficient hair tech, and skin-loving faves to give you picture-perfect looks in a pinch. Get ready to dump outdated cosmetics and say goodbye to serums that simply don't work. Let's dive into QVC's best of beauty bag.
About QVC
You may know QVC as the home shopping network that sells all your favorite products. Its inventory is seemingly endless, a collection of thousands of brands with even more products, many sold for exclusive prices you'll only find at QVC.
Making it effortless to find exactly what you're looking for, QVC is the place millions of shoppers turn to for quality, variety, and top-notch customer service. Outstanding service has always been a part of the company's success. Founded in 1986 by Joseph Segel, it broadcasts to 350 million+ TVs around the world.
And in its effort to make shopping easy, QVC offers its complete product selection through qvc.com. Browse daily specials and deals, get inspired with curated guides, or watch any of its channels live.
With products across 11 categories including fashion, jewelry, home, shoes, and more, since this is a list of the 12 best QVC beauty products, we'll be focusing on popular makeup, skincare, and beauty tools.
12 Best QVC Beauty Products
1. tarte Shape Tape Concealer w/ Sponge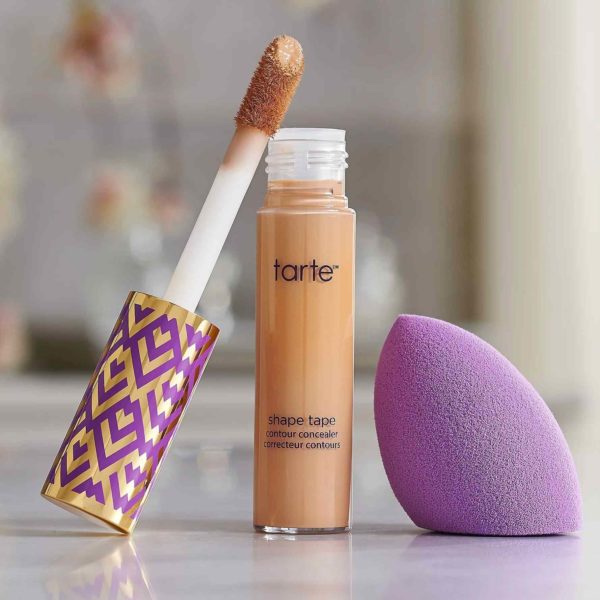 Loved for its gentle, natural formulas, tarte uses Amazonian clay as the base of many of its products. The Shape Tape Concealer is one of them, delivering full, long-lasting coverage that won't settle into fine lines. Ingredients like mango seed and shea butter help moisturize skin for a natural glow now and after you take it off.
With an inclusive color range of 29 shades, you'll find options from light neutral to espresso that work well with fair to deep skin tones. Thanks to the included sponge, the Shape Tape Concealer w/ Sponge lets you contour and highlight with ease.
Create Insta-worthy looks in a few swipes while you hide dark spots and imperfections. A 0.33 fl oz tube of Shape Tape Concealer w/ Sponge is $27.
Highlights
0.33 fl oz tube
Quickie Blending Sponge included
Long-lasting
Full-coverage
Made with Amazonian clay
Great pick for skin with fine lines
2. Givenchy Rouge Interdit Temptation Black Magic Lipstick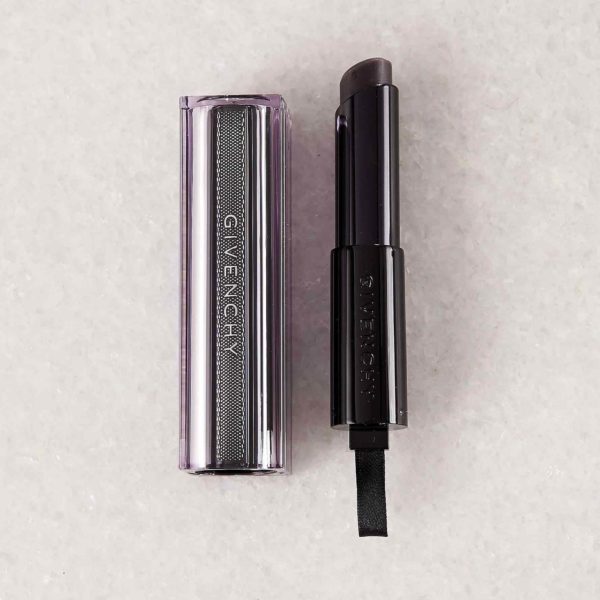 The epitome of custom cosmetics, the Rouge Interdit Temptation Black Magic Lipstick isn't black. In fact, it isn't really a color at all. Instead, its unique formula reacts with your lips' natural pH, creating a color that's completely you.
Givenchy is at the forefront of forward-thinking cosmetics, the designer line launching in 1952 and its cosmetics line coming later in 1989. Originally inspired by Audrey Hepburn, the brand's makeup collection is both sensual and sweet, this magical lipstick is one for the books.
Softening lips, it's made with black rose oil for a perfectly kissable pout. Get the 0.11 oz Rouge Internet Lipstick in Black Magic for $34.
Highlights
0.11 oz stick
Totally personal color
Nourishing black rose oil
Softens lips
3. IT Cosmetics Anti-Aging Full Coverage Physical SPF50 CC Cream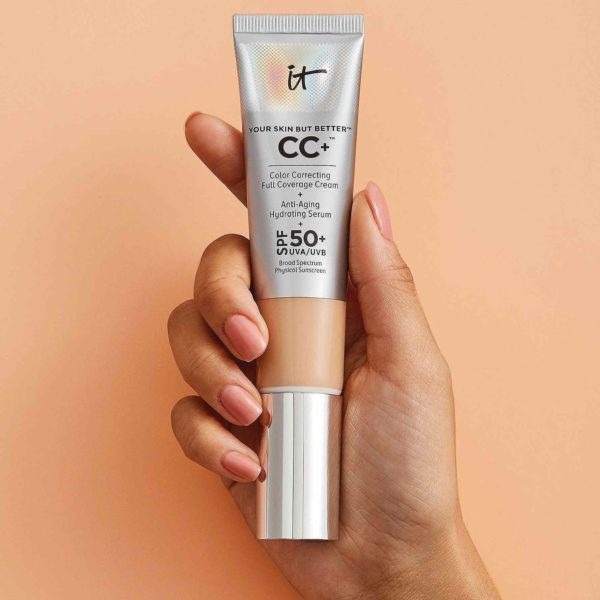 IT Cosmetics was founded on the fact that makeup looks different in different lighting. There's a reason we can get away with the wrong foundation shade in dark lighting but not super bright. Launched in 2008 by Jamie Kern Lima, the brand offers a range of CC and BB creams infused with nourishing botanicals and anti-aging ingredients.
The Anti-Aging Full Coverage Physical SPF50 CC Cream comes in tan or rich shades and protects skin all day as it hydrates and restores resilience. Made with collagen, peptides, niacin, algae, and vitamins A, B, C, and E, the formula merges color correcting foundation with an effective serum.
Cruelty-free and highly pigmented, the formula is great for aging skin and minimizing the appearance of fine lines, wrinkles, and dark spots. Protecting your skin from UV damage, you can get a 1.08 fl oz tube of the Anti-Aging Full Coverage Physical SPF50 CC Cream for $29.40 (was $42).
Highlights
1.08 fl oz tube
Tan and rich shades offered
CC cream + anti-aging serum in one
Made with botanicals and antioxidants
SPF50
4. Peter Thomas Roth 6.7-oz Mega-Size and 1-oz Retinol PM Set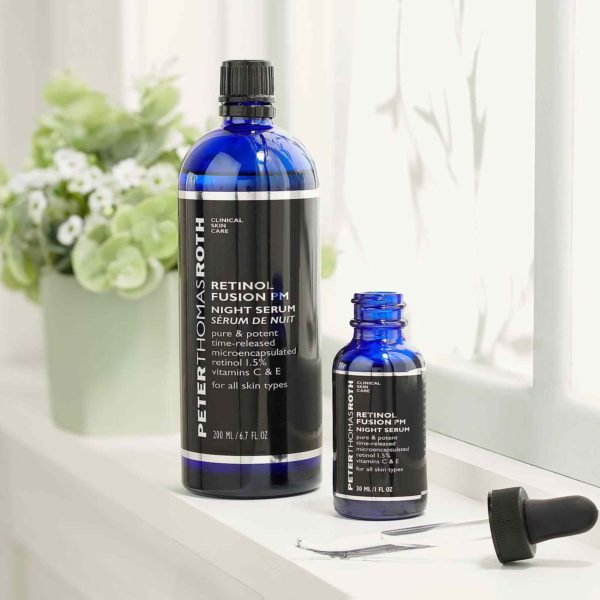 Created in 1993, Peter Thomas Roth launched his namesake brand introducing soothing, mineral-rich skincare. The 6.07-oz Mega Size and 1-oz Retinol PM Set is packed with skin brightening and healing vitamins C and E, helping to restore moisture and resilience overnight.
The ideal duo for jet setters or cottage season, this hard-working formula delivers big on results, loved for its fragrance-free nature and natural ingredient list. When sold separately, this set would cost $500, on QVC, you can get it for $138.
Highlights
Available in 6.07 oz & 1 oz bottles
Full of vitamins
Moisturizing benefits
Fragrance-free
Affordable duo
5. Perfect Formula 6-Piece Treatment and Color Kit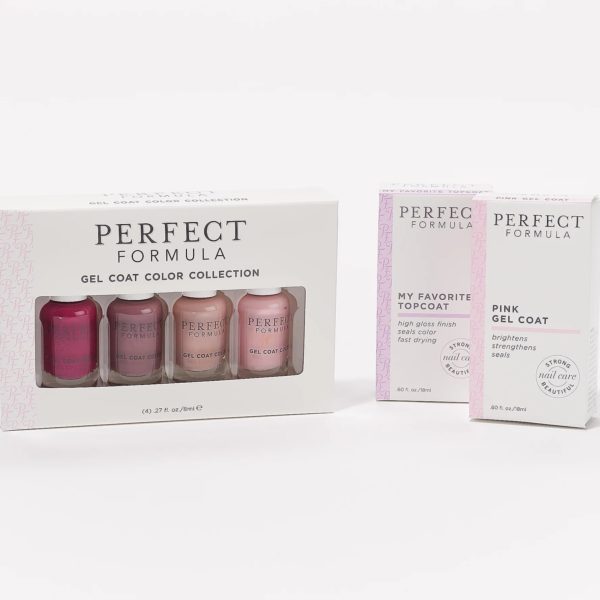 The sunny season calls for perfectly-painted toes and healthy nails. A little vacation for your digits, the 6-Piece Treatment and Color Kit comes from Perfect Formula, a family-owned company founded in 1941. Turning home paint into nail enamel in 1991, the brand became Perfect Formula in 2003.
Sold in stores and salons, Perfect Formula is scooped up by those who want to heal their nails while they wear their favorite shade. Delivering strength and thickness with a few swipes, its nail colors give the look of healthy nails. Fast drying, the kit includes a 0.60 fl oz bottle of both the Pink Gel Coat and My Favorite Topcoat.
You'll also get a 0.27 fl oz bottle of the following gel coat colors: Majestic, Cafe au Lait, Blush, and Mink. With a range of moody burgundies, smooth neutrals, and pretty pink, you can get the set for just $36.50 on QVC. If you bought the colors separately, you'd pay $96.
Highlights
6-piece kit
Gives the look of healthy, thick nails
Fast-drying formulas
Affordable bundle
6. Olaplex No. 3 Hair Perfector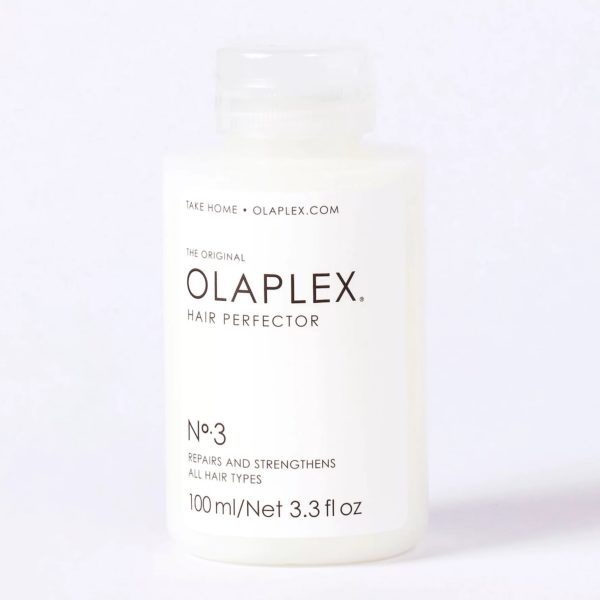 Anyone with bleached hair knows the power of Olaplex. If you're new to the name and are struggling with stressed-out, lifeless, and broken strands, the No. 3 Hair Perfector is the right place to start. It's a Byrdie Editor Pick for a reason.
The brand was founded in 2014 by Dean and Darcy Crystal, and since its inception, people can't stop raving about how effective its products are.
No. 3 Hair Perfector is a vegan formula, giving you salon-worthy results at home by helping to repair broken bonds and smooth out frizz. Delivered in a mini 3.3fl oz bottle, you can get it for $28.
Highlights
Repairs broken bonds
Works within one use
Salon-worthy results
Vegan formula
7. Josie Maran Super-Size Argan Hydrating Milk Body Serum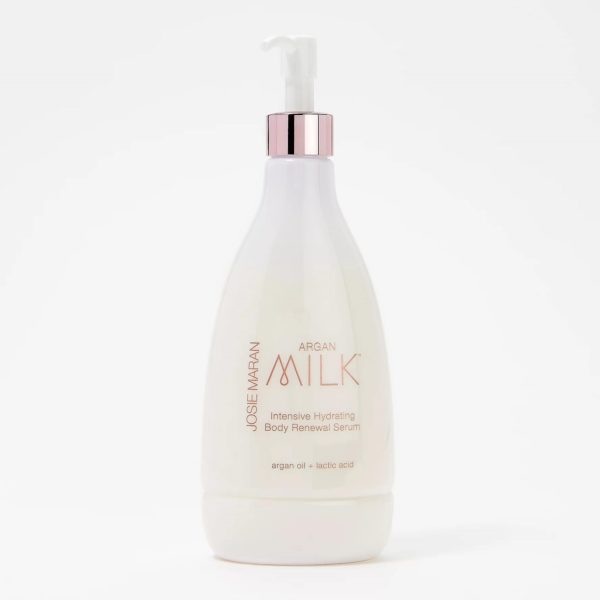 Argan-based products are to Josie Marian as primer is to foundation. The two were born to work together. With an argan oil-forward line, the Super-Size Argan Hydrating Milk Body Serum uses pure argan milk, lactic acid, and pineapple enzymes to bring you smooth, fresh-looking skin.
Absorbing quickly, the silky-smooth formula is approachable, honest, and delivers the results. Great for the summer season, glide it on as soon as you step out of the shower for youthful, glowing skin. Grab a 13.4 fl oz bottle for $64.
Highlights
13.4 fl oz bottle
Made with pure argan milk
Brightening pineapple enzymes
Clean formula
8. Bondi Sands Self Tanning Foam Duo w/ Mitt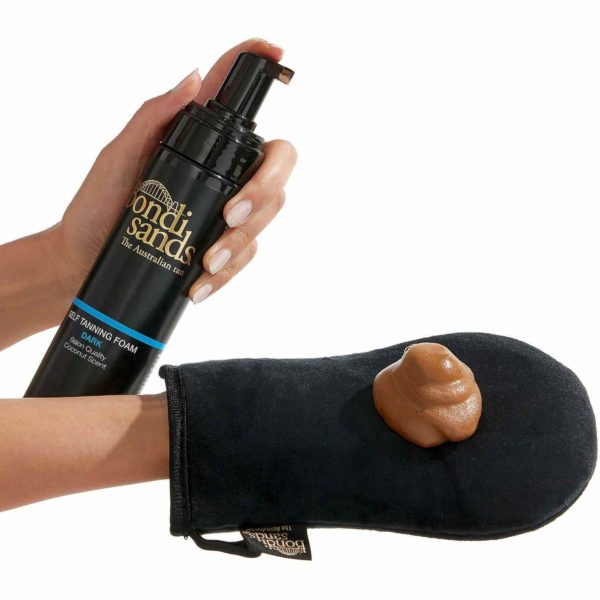 Though tans have the magical ability to slenderize, cover up flaws, and hide cellulite, skin damage is real. Whether it's the dead of winter or the middle of summer, you can get a flawless tan with Bondi Sands Self Tanning Foam Dup w/ Mitt.
Delivering a streak-free, golden glow, this lightweight foam formula is made with aloe vera for added moisture and perfectly smooth skin. With a delightful smell and long-lasting formula, pick from light/medium, dark, or ultra dark hues to get the tan of your dreams.
Equipped with a microfiber application mitt, get two 6.76 oz bottles of Self Tanning Foam w/ Mitt for $39.96
Highlights
Long-lasting
Smells awesome
Comes with applicator mitt
3 shade options
Moisturizes with aloe
9. ELEMIS Pro-Collagen Marine Cream & Cleansing Balm Duo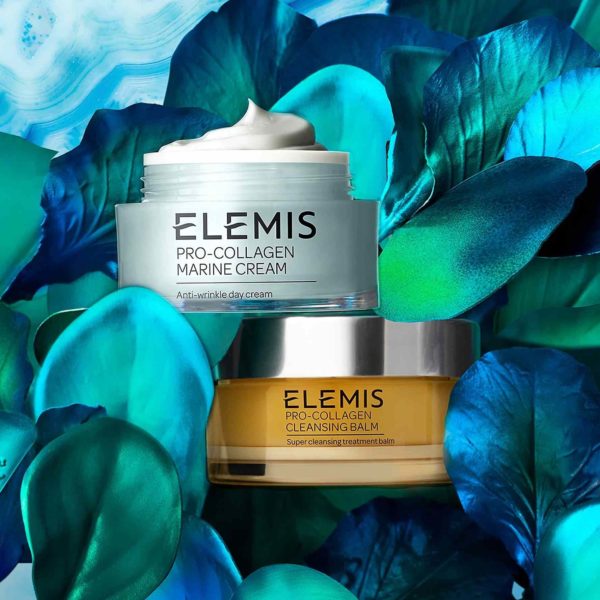 Elemis, a popular spa in the UK, brings to you effective rejuvenation with the Pro-Collagen Marine Cream & Cleansing Calm Duo. Bringing together the 1.7 oz Pro-Collagen Cleansing Balm and 1.6 oz Pro-Collagen Marine Cream, the bundle is said to make 95% of users love their skin again. Um…we'll take two.
Helping to efficiently remove dirt and grime, the cleansing balm uses rose and mimosa waxes for a gentle formula that won't strip your skin's natural oil barrier. After washing, follow up with the marine cream to boost hydration and reduce the look of fine lines. Packed with algae and ginkgo, this soothing formula is all about restoring skin's natural glow.
Grab the Pro-Collagen Marine Cream & Cleansing Calm Duo for $99.
Highlights
Two clinically-proven formulas
Cleanser and cream
Made with natural ingredients
Won't strip skin
Effectively moisturizes
10. MicrodermMD Microderm-abrasion System w/ Body Tip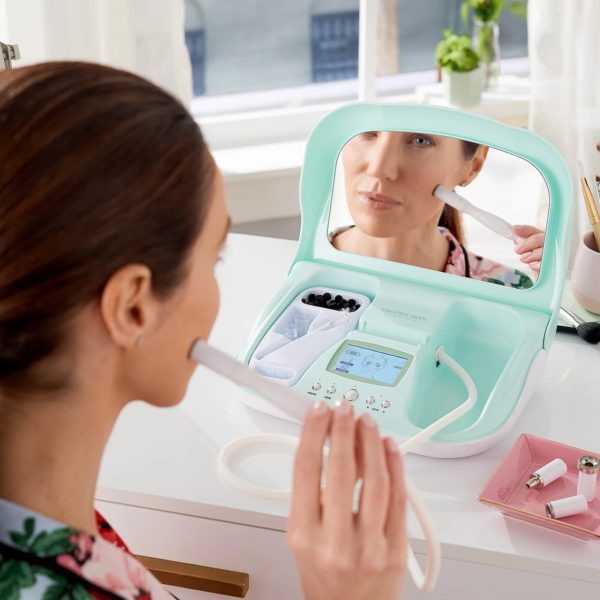 Investing in quality skincare is all for naught if the stuff doesn't actually sink into your skin. Increasing the effectiveness of serums and creams, microdermabrasion gently sloughs off dead skin to reveal fresh, youthful layers.
The Microderm-abrasion System w/ Body Tip can be used on both face and body. It uses a diamond exfoliation system to polish skin and encourage cell turnover. Greater cell turnover equals younger-looking skin, in other words, if you're looking to reduce the appearance of fine lines and wrinkles and get super-soft skin, this is a great tool.
One of MicrodermMD's most popular products, it's easy to use and acts as a buffer and gunk-suction tool all in one. Your kit will include the Microderm device, along with the standard diamond tip, body diamond tip, pore extraction top, and infusion tip, as well as four O-rings and 100 filters.
Accompanied by a 0.33 oz bottle of Argan Stem Cell Serum, say hello to fresh-looking skin with this effective system for $265. Enjoy free shipping until 4/30.
Highlights
6 different tips and accessories
Comes with serum
Blush, mint, and white colors available
3-year limited warranty
Ships for free until 4/30
11. Calista Mini GoGo Round Brush Hair Styling Tool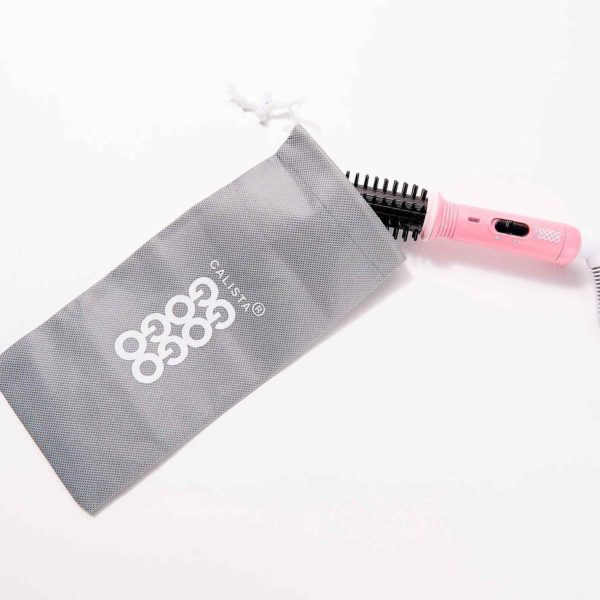 Great hair isn't natural, it's made with the right styling tools. The Calista Mini GoGo Round Brush Hair Styling Tool helps you get bouncy, shiny strands in a matter of seconds. Small and portable, you can even fit it in your purse if you want.
Using ionic tourmaline technology, it delivers big time on heat which means you can get long-lasting styles and add volume throughout the day no matter where you are. Part of Calista's smart collection of modern tools, the brand was founded by Maria McCool to give people a boost of confidence.
Lightweight and life-friendly, the Gogo Round Brush Hair Styling Tool comes with a convenient travel-friendly pouch and is $39.75.
Highlights
Heats up to 273F
Ionic tourmaline technology
Purse-friendly
Travel pouch
Delivers long-lasting style
12. Dyson Corrale Straightener Styling Iron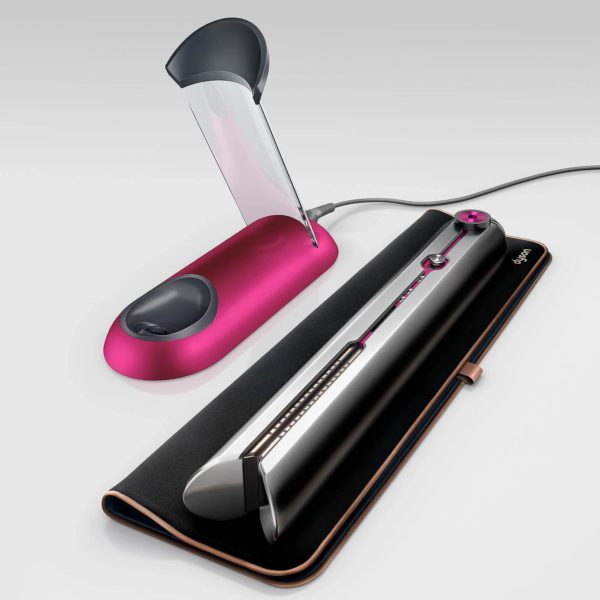 We've come to expect nothing less than the greatest in tech from Dyson. The Corrale Straightener Styling Iron fits perfectly in its collection of high-powered hair care tools. Using flexing copper plates that actually shape around your hair, it's unlike any other straightener on the market.
Helping you style your hair with less heat, it brings smooth, glossy strands and a fresh-from-the salon look. Using AI to regulate heat, you'll never go over your desired setting like other straightens can. Use it with or without the cord for effortless styling. Experience straight hair like never before with the Corrale Straightener Styling Iron for $499.
Highlights
Nickel/Fuschia color
3 temperature settings (330F, 365F, and 410F)
OLED screen
Holds 30-minute charge
10-minute auto shut-off
FAQ
What's EasyPay?
All QVC products can be bought with EasyPay. The feature allows you to order now and pay over time with 0% interest. You'll be automatically billed every 30 days until your order is paid off.
How do you return the best QVC Beauty products?
With so many different items, the returns process for the 12 best QVC beauty products has the potential to be chaotic. But it's actually super easy. QVC offers returns and exchanges through an online portal, helping you get your refund quickly and without a fuss. Follow these steps to start a return:
Create an email to [email protected]
Enter "QVC Return" in the subject line
In the body, include your order number(s), item number(s), the description, and prices of any items you wish to return or exchange
Let them know if you'd like to return or exchange your items
You'll be sent a Q Return Label that you'll need to print off and stick to the outside of your package
Exchanges and order errors are free of charge, but a fee will be deducted from your refund amount for all returned items.
How to Contact QVC
If you have any questions about the brand or the 12 best QVC beauty products, you can get in touch with its rockstar customer service team by calling +1-888-345-5788. Rather message? Use the live chat feature on qvc.com or DM on Facebook.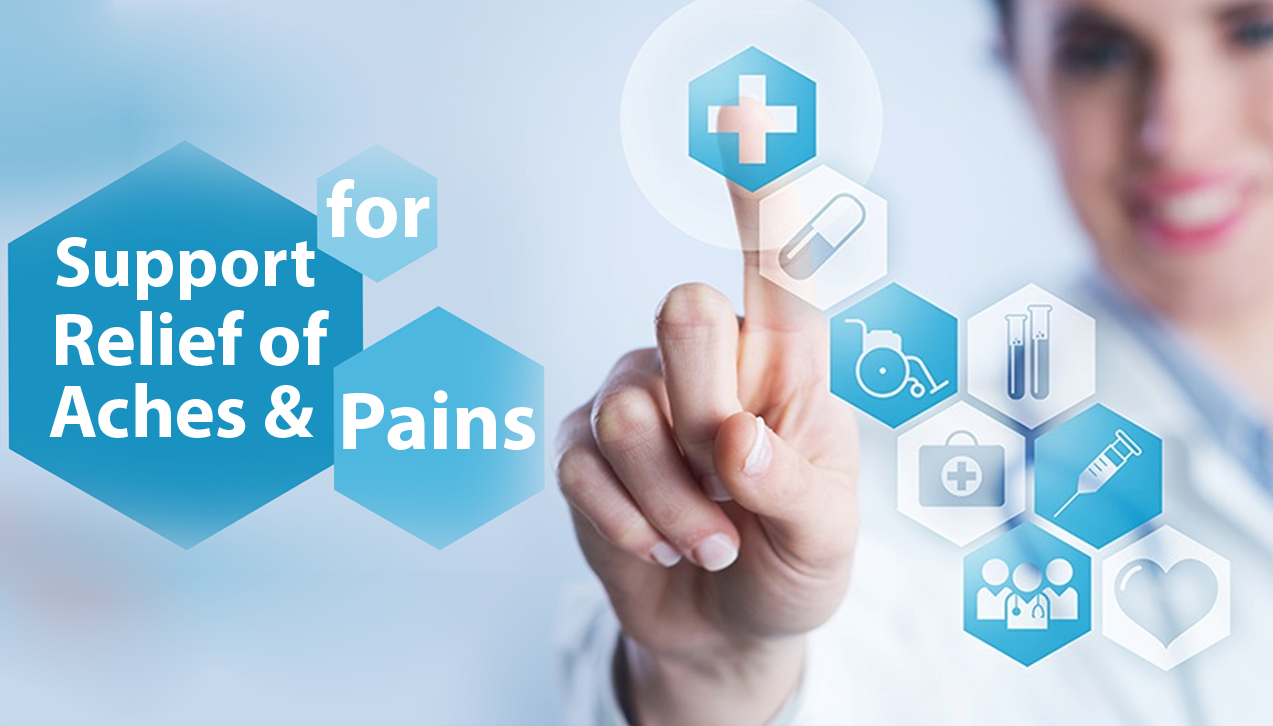 About Relief Factor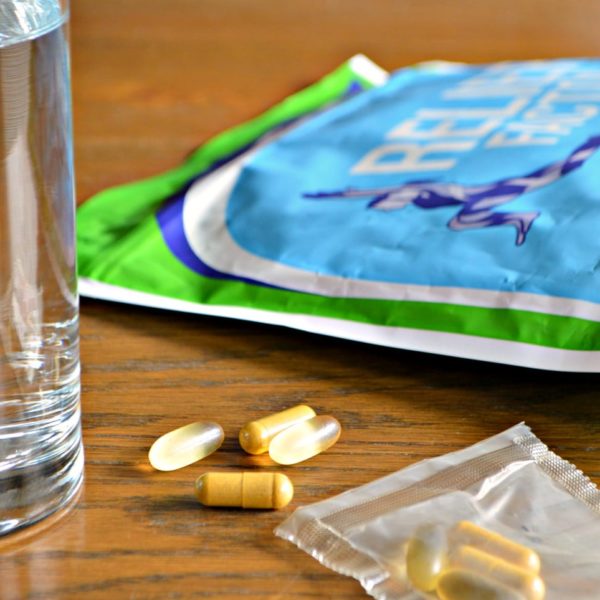 You know what they say: when the going gets tough, the tough get going. But it doesn't always have to be this way if you use Relief Factor supplements. This health and wellness brand is best known for its trio of products, which are suited for pain relief, energy, and relaxation.
Mainly targeted towards the elderly demographic, this pharmaceutical company has been reviewed by countless blogs, including Westword and Nebula.org.
Are you tired of back pain and sleepless nights? Perhaps this supplement brand can provide you with the goods.
Stay tuned, as this Relief Factor review will take a closer look at the company, its products, customer ratings, promotions, and more, to help you decide if they're worth checking out.
Overview of Relief Factor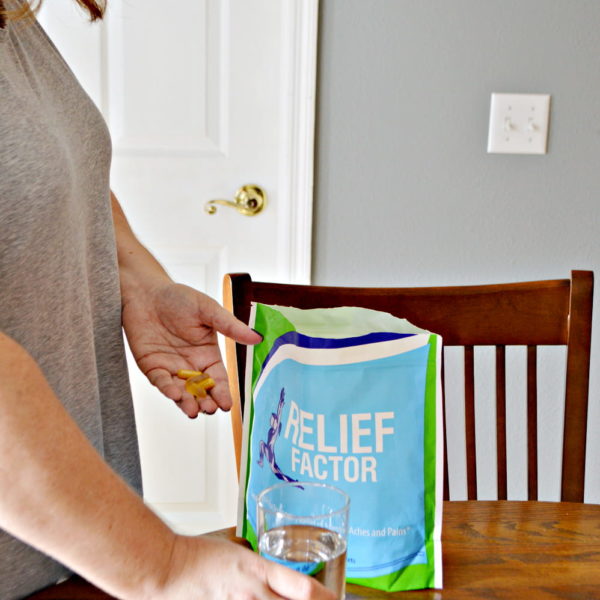 Not much is known about the story behind Relief Factor. Co-founded by Pete and Seth Talbott, this health and wellness brand is presumably headquartered in Kirkland City in Washington state.
You may have seen their advertisements on TV, which feature a few encouraging testimonials about its products. Marketed as safe and effective to use, Relief Factor states that they use 4 primary ingredients within their 3-Week QuickStart medicine, which is formulated by a team of physicians located in the Pacific Northwest.
As a final note, co-owners Pete and Seth Talbott state that it's normal to feel skeptical when taking their products but promise it's ultimately worth it in the end. A statement from the brand reads:
"Relief Factor has helped tens of thousands of people struggling with everyday aches and pains. Taken as designed, Relief Factor reduces or eliminates pain all day, every day."
Before we get into this Relief Factor review, let's go over some initial pros and cons:
Pros
Offers a natural way to help reduce pain, exhaustion, and stress
Reasonable prices
Provides a subscription plan for customers to opt for
Accepts HSA cards as payment
Has a generous return window of 90 days
Cons
Does not ship internationally
Limited customer reviews
Accused of misleading claims
Life calls for running, jumping, stretching, bending, and other strenuous activities. I'm sure most readers are past their elementary school years and are starting to feel the effects of age.
I'm talking about stiff backs, rusty joints, higher levels of exhaustion, and the inability to just pause, breathe and relax. As a result, it's becoming increasingly difficult to find the good among the bad.
Designed to help you make 'lemonade out of lemons', Relief Factor offers a trio of naturally-made remedies suited for pain relief, stress, and energy. Offered as a one-time purchase or as part of a subscription plan, customers can get their fill of supplements by simply clicking the checkout button.
Looking to expand your bathroom cabinet? This Relief Factor review has got you covered, as we will highlight a few of their best-selling products for readers to compare.
Relief Factor Review
Say goodbye to couch potato days. This health and wellness brand provides the treatments you need to help you get back on your feet. Offered in three different formulas, this Relief Factor review will comb over their products for customers to try out.
Relief Factor QuickStart Review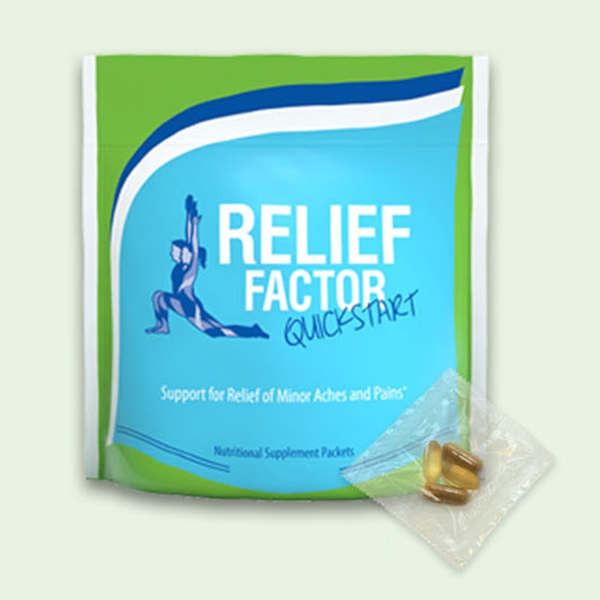 Nothing slows you down more than pain. No matter the severity, a simple ache can swell into an annoying nudge. And the result? You can say goodbye to productivity.
Designed for those who need to stay on their toes, the QuickStart treatment is formulated with 4 Relief Factor ingredients, which do wonders in quelling discomfort and soreness.
It's enhanced with Icariin, resveratrol, turmeric, and omega-3, which are key in promoting circulatory health while strengthening the immune system.
Developed by a leading team of naturopathic physicians and medical professionals, this formula can help reduce pain located in the back, knee, neck, shoulder, and hip.
Currently, there are 3 ways to purchase the QuickStart treatment. To keep things easy to read, we'll provide the details for each option in point-form down below:
QuickStart treatment (60 ct bag): one-time purchase for one month's supply, $94
QuickStart treatment subscription (60 ct bag): monthly deliveries with a free gift included (options range from Vitamin D3, Vitamin C, or the CoQ10 supplement), $80 per shipment
3-week QuickStart treatment subscription:
49 supplement packs
Free gift each month
Anti-inflammation diet booklet
Costs $20 per shipment
For the 3-week treatment, Relief Factor advises you to take 3 packets a day to help find the right dosage for you. From there, users can adjust from one to two supplements going forward.
And as always, we recommend consulting with a physician first before making any changes to your diet.
Relief Factor Calm Review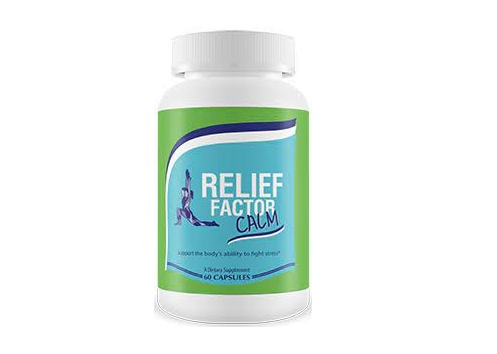 Nothing is more irritating than a sleepless night. Aside from tossing and turning, you're subjected to a marathon of nonsensical thoughts. "Why do people say chai tea instead of chai?" "Why is it called chili when it's served hot?"
The Calm treatment quiets down those fumbling notions, as it's intended to relax the mind, body, and soul. Ideal for reducing stress and adrenaline, this nifty treatment acts as a stand-in for melatonin tablets.
This is thanks to its superhero duo of ingredients, which includes phosphatidylserine and passionflower extract. Together, these additives help moderate cortisol levels while strengthening the central nervous system.
The Calm supplements come with a free 60-day supply. As an added cherry on top, customers are also treated to complimentary shipping and handling. Helping you dream faster, this treatment costs $22. This is compared to its original price of $29.
Relief Factor Energy Review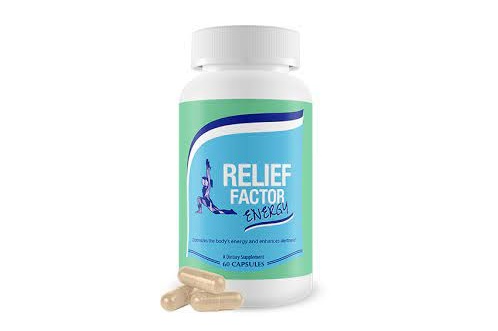 Ah, the third cup of coffee. For most, it's a necessary dosage to kickstart the day. For some, it's a guilt-inducing reminder to lay off the caffeine. If you're looking to curb your Arabica binge, the Energy supplements are offered as a natural way to 'generate buzz'.
Introducing a blend of taurine, vitamin B-complex, and a bit of caffeine, this treatment does the most in absorbing key nutrients while enhancing physical performance. Other ingredients include folate, biotin, and choline, which are key in regulating your circulatory system.
As of lately, the Energy supplements are offered in three different pricing options. This includes:
1 Relief Factor supplement bottle: $35 (one-time purchase)
3 bottles: $30 (one-time purchase)
6 bottles: $25 (one-time purchase)
Who Is Relief Factor For?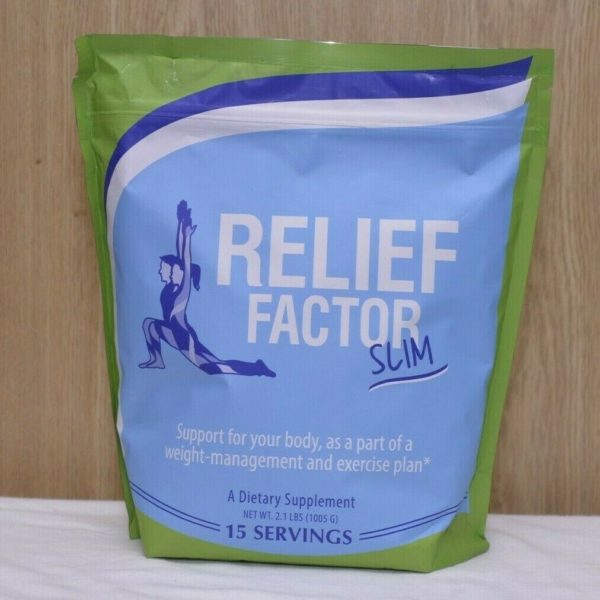 A simple gloss through their social media tells you all you need to know about the intended audience for Relief Factor. Coupled with their product pictures and video testimonials, this pharmaceutical brand is marketed for the middle-aged to elderly demographic.
So far, there are no age restrictions written on their supplements, but it makes sense to showcase older customers on its website. As we grow older, we're more at risk for joint pain, loss of energy, and increased stress.
Since Relief Factor is primarily sold online, customers don't need to worry about visiting their local pharmacy. Instead of purchasing supplements individually, buyers can opt for their subscription plan, which provides a monthly delivery of capsules before you start to run out.
Comparison: Relief Factor vs. Balance of Nature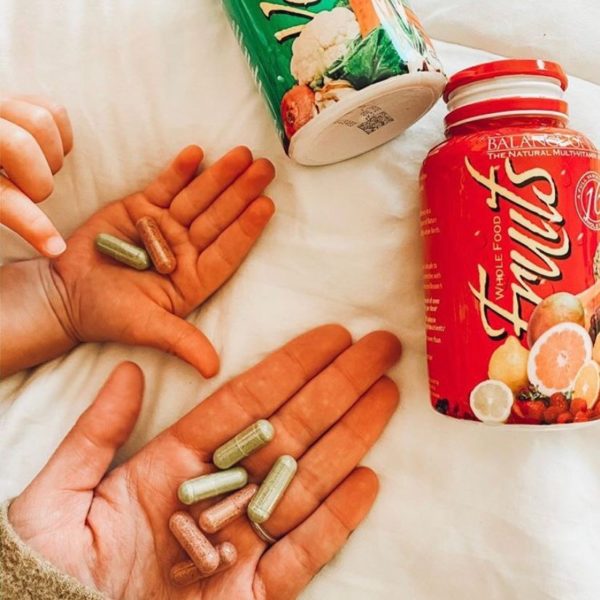 Inflammation response medication is definitely not new. In fact, if you're a regular visitor of Honest Brand Reviews, you've probably familiar with a few supplement brands already.
With that in mind, how does Relief Factor size up to its competition? To help readers answer that question, we've decided to look at another company: Balance of Nature.
Down below, this Relief Factor review has compiled a shortlist of similarities and differences between these two brands. So what company deserves to fill your pill organizer? Let's find out.
Relief Factor:
Offers supplements for pain relief, exhaustion, and stress
Provides a subscription plan for most of their products
Reasonably priced
Does not offer international shipping
Limited customer reviews
Balance of Nature:
Offers nutritional supplements made out of fruit and vegetables
Also provides a subscription plan for customers to opt for
Pricier compared to Relief Factor
Has a health coaching service on their website
More customer reviews
In our opinion, it's hard to crown a winning champion. These two brands are entirely different, as Relief Factor is designed to provide pain relief while Balance of Nature provides nutritional boosts.
But, if we were to size up the number of company perks and the cost provided, I'd say that Balance of Nature takes the cake. While they are expensive, customers can access their additional services, such as the health coaching program on their website.
Relief Factor Reviews: What Do Customers Think?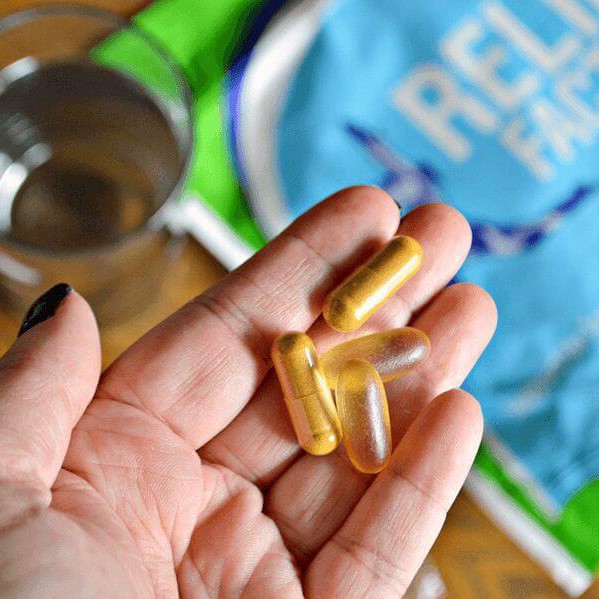 In the previous segment, we learned that Balance of Nature deserves a spot in your bathroom cabinet. With that in mind, can Relief Factor out beat this nutritional brand in terms of online reviews? There's only one way to find out. We've searched far and wide to see what customers are really saying about this pharmaceutical company.
Unfortunately, the reviews are pretty limited. Its official website does hold a few encouraging testimonials, but there are no independent comments listed for its products. So far, it seems that Relief Factor is a brand recommended by many, as it's reportedly used by 'tens of thousands' of customers nationwide.
"I heard about Relief Factor from my wife…I took it every day, three times a day. I woke up, rolled over and told her 'The pain is gone!'" one customer detailed on their website.
"This is an AMAZING product which has saved me from having a second hip surgery," one reviewer wrote for the 3-Week Relief Factor quick start treatment. "If I had known about it sooner, perhaps it would have kept me from having BOTH knees and my right hip replaced."
While there are little to no review forums posted for Relief Factor products, we did find a couple of blogs that critiqued this brand. According to Nebula.org, the QuickStart treatment earns a total of 4/5 stars for its results, scientific claims, and overall cost.
On the other hand, the blog site The Wellness Verge gave a mediocre rating of 3/5 stars. While the author gave credit to the efficacy of the formulas, they noted the potential of side effects—which was coupled with its high prices and non-existent, money-back guarantee.
"The product requires a person to take 2 pills per day indefinitely and is expensive compared to other joint health supplements. But if you're in the market for a joint health supplement that has a nice blend of well-researched ingredients, perhaps Relief Factor is worth a try," reads the Relief Factor review by The Wellness Verge.
Based on a review posted by Phactual.com, the article posited a critical question. Is Relief Factor snake oil? According to their research, this online company isn't guilty of false advertising. Still, the author had some doubts about the validity of their ingredients.
"A better question would be "Is Relief Factor the best option?", and given the confusing nature of their business practices when it comes to pricing and also our concerns over their ingredients, we wouldn't say that it is," according to Phactual.com.
To add more salt to the wound, we did find some controversy towards this supplement brand. In an FTC-related complaint, a Relief Factor advertisement was under fire for misleading claims.
In a particular segment, their products were endorsed by a celebrity. More specifically, a former Trump administration official—Sebastian Gorka—was named a doctor, even though he didn't hold a medical degree.
"Non-medical holders of PhDs or physicians without relevant experience may endorse products, but, if the ad identifies them as "doctor", the ad "must make clear the nature and limits of the endorser's expertise," says Cspinet and the FTC.
The negativity doesn't stop there, as the Better Business Bureau holds over 35 complaints with a 1.68/5 star rating. In addition, a majority of customers complained of its deceptive ordering process and ineffective products.
"I contacted this company within two weeks after ordering to let them know their product did not work for me. I requested that the "mandatory" subscription be canceled. Two days later, they ignored my request to cancel and sent out another order," one customer wrote on BBB.
Based on what we've gathered so far, this Relief Factor is wary of recommending this brand. This is partially due to the lack of testimonials online. Coupled with its past controversy and poor ratings on BBB, it seems that this company might be one to skip.
Is Relief Factor Worth It?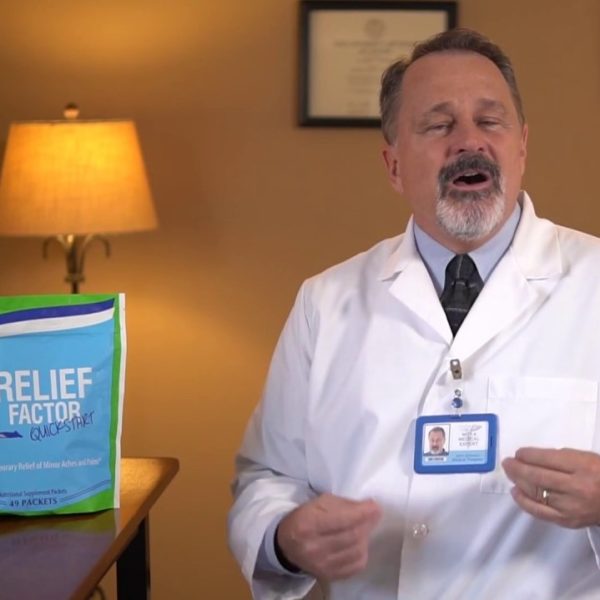 With thousands of supplement brands out there, Relief Factor seems to pale in comparison. Aside from their limited inventory, I wasn't sold on the efficacy of their formulas. While I'm sure that some customers found success, there's not much information as to how their additives work.
On top of that, Relief Factor scores low when it comes to credibility. There's not a lot to learn from the dismal amount of reviews online. And so far, early signs aren't promising due to the company's past controversy.
Overall, this Relief Factor review suggests that you opt for a different supplement brand. It's best to have a checklist at hand when shopping; if the company in question values transparency, cost-effectiveness, and its online reputation, chances are that it's a keeper.
Relief Factor Promotions & Discounts
Customers can save a bit of money by signing up for the brand's subscription plans. As of lately, this Relief Factor review hasn't come across a promotion or discount code, but we suggest keeping an eye on their social media pages for any future updates.
Where to Buy Relief Factor
You can purchase Relief Factor's products exclusively on relieffactor.com.
FAQ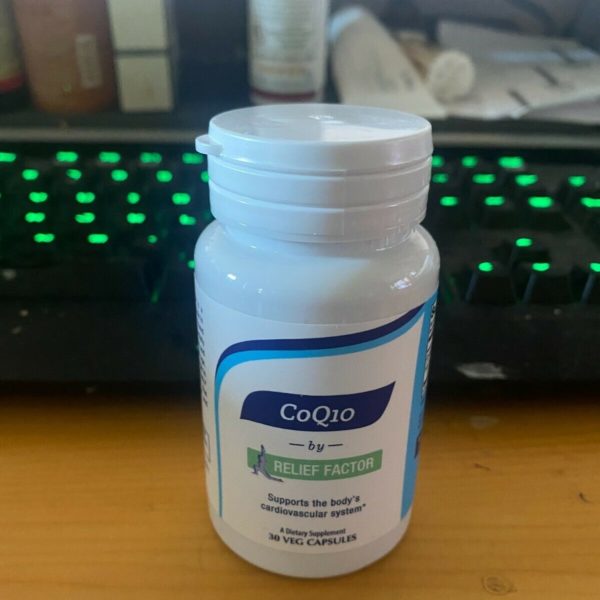 Where is Relief Factor made?
This Relief Factor review hasn't found where their products are manufactured. We do know that their headquarters are located in Kirkland, Washington.
Is Relief Factor vegan and cruelty-free?
Relief Factor makes no claims that its products are vegan and cruelty-free. We suggest looking up their FAQ page for information on its ingredients.
What is Relief Factor's Shipping Policy?
This Relief Factor review is happy to report that they offer free shipping and handling on all of their products for a limited time.
Unfortunately, the company does not provide international delivery outside of the United States. As of lately, we found no indication of a tracking number that customers can use to monitor their orders.
What is Relief Factor's Return Policy?
Relief Factor offers a 90-day window for customers to send back their orders. This is only for products that have their original blue and green bag intact.
To initiate the return, buyers need to write 'refused' on the outside of their package and take it to a local post office. This Relief Factor review found the following mailing address: