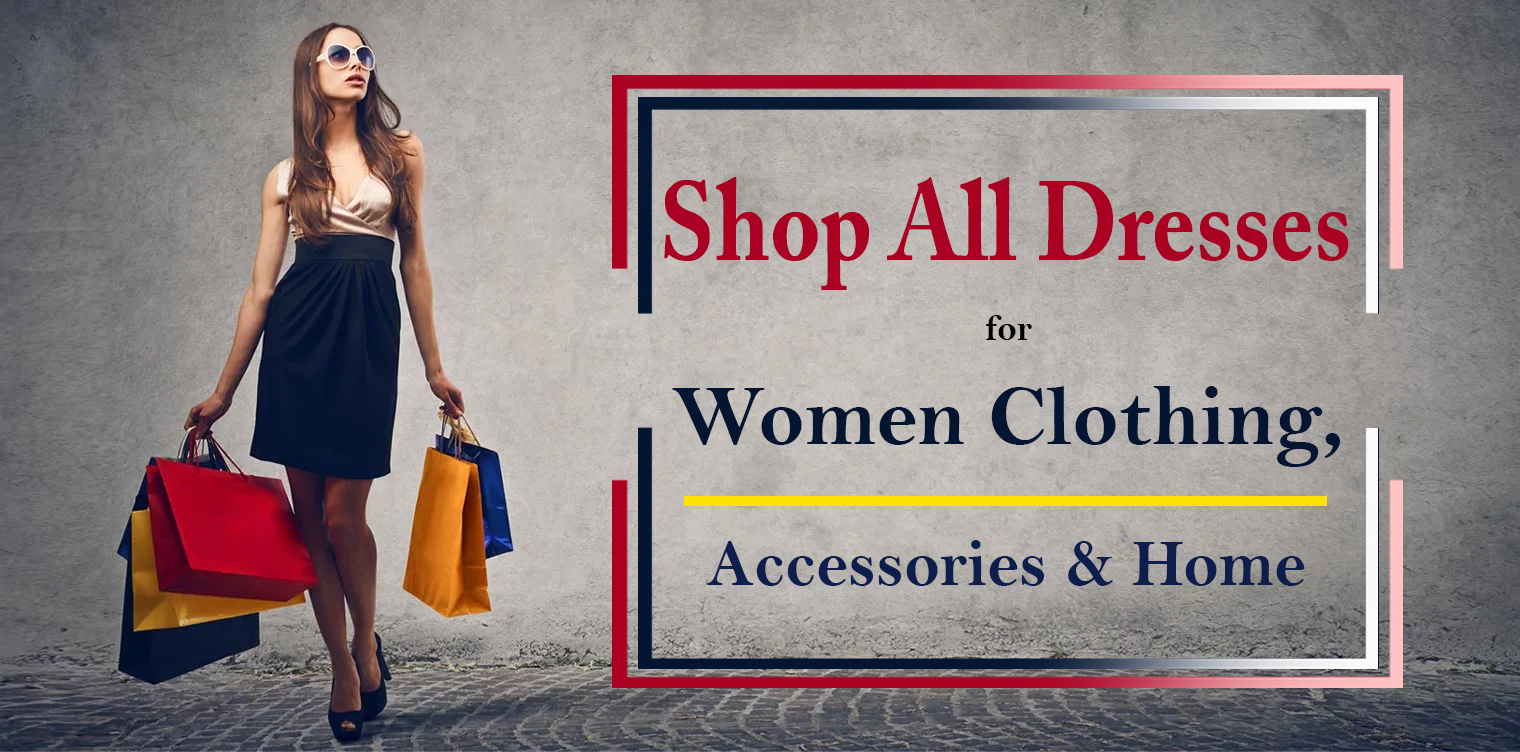 This post contains affiliate links. When you purchase through links on this post, we may earn an affiliate commission. Thanks.
About Anthropologie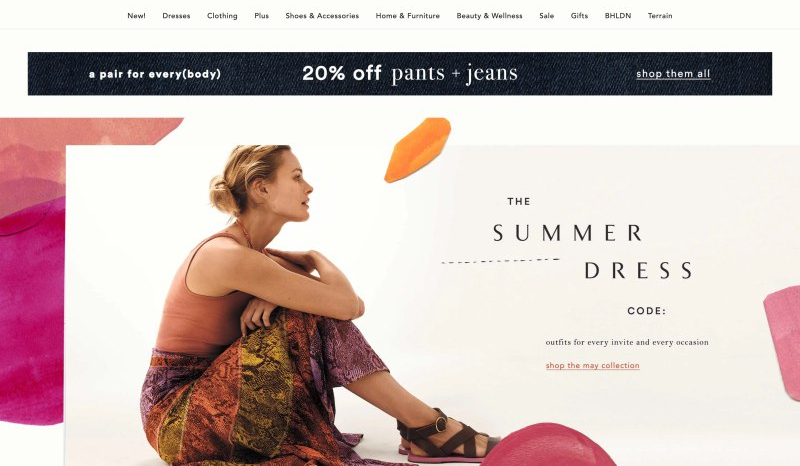 Do you want to live an Instagrammable life? Anthropologie is designed to meet your aesthetic needs, whether that be cottage core, minimalism, or urban contemporary.
This lifestyle goods store offers a broad selection of apparel, accessories, wellness products, and home decor. Basically, if you're a fan of Urban Outfitters, CB2, and Free People, this boutique is right up your alley.
There's a good chance that you're already well familiar with Anthropologie. I mean, they have over 4.3 million followers on Instagram, so they're obviously Insta-famous. On top of that, dozens of media outlets have published articles about this mega-popular retailer, including HuffPost, New York Magazine, and PopSugar.
If you're not an avid reader, you may have spotted celebrities such as Meghan Markle, Mindy Kaling, and Olivia Rodrigo wearing their clothing.
For those wondering what the hype is all about, we suggest you stay put for this Anthropologie review. We'll take a closer look at the brand, its bestsellers, customer ratings, promotions, and more to help you decide if they're worth checking out.
Overview of Anthropologie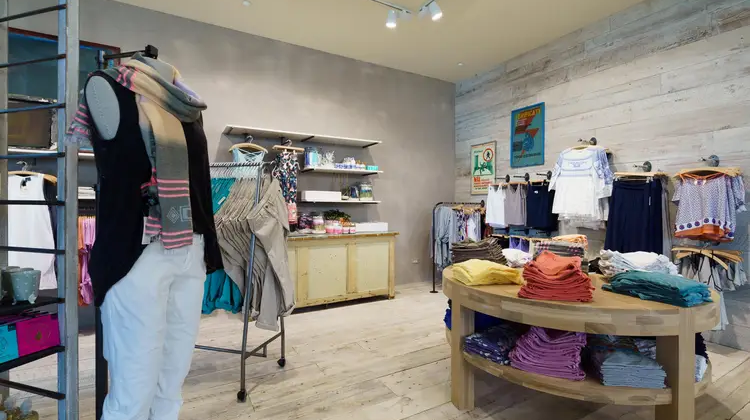 If you're finding similarities between Anthropologie and Urban Outfitters, there's actually a good reason why. Both companies were founded by Dick Haynes, who created UO in 1970 in Pennsylvania state.
Anthropologie didn't come into fruition until 1992 when the owner realized the veritable lack of options posed for women's clothing. That's not to say that there was a shortage of skirts, shirts, or dresses—but instead, a scarcity of creativity and individuality in the retail industry. And so, Anthropologie was created to meet those needs.
Over the years, Anthropologie went on to become one of the most successful brands on the market. They have over 200 stores worldwide, including those in Canada, the United States, and France. The company is also involved in several philanthropic efforts, as seen through their donations made to the Black Artists + Designers Guild and The Innocence Project.
According to Anthropologie, they look to serve one customer: "She has a sense of adventure about what she wears, and although fashion is important to her, she is too busy enjoying life to be governed by the latest trends. To her, Anthropologie is a portal of discovery—a brush with what could be. A place for her to lose—and find—herself."
Before we get into this Anthropologie review, let's go over some initial brand highlights:
Highlights
A wide selection of apparel, accessories, home goods, and wellness products to choose from
Offers a mobile app that customers can download
Has a sale outlet to help buyers save money
Positive customer reviews
Provides free shipping on orders $50 or more for a limited time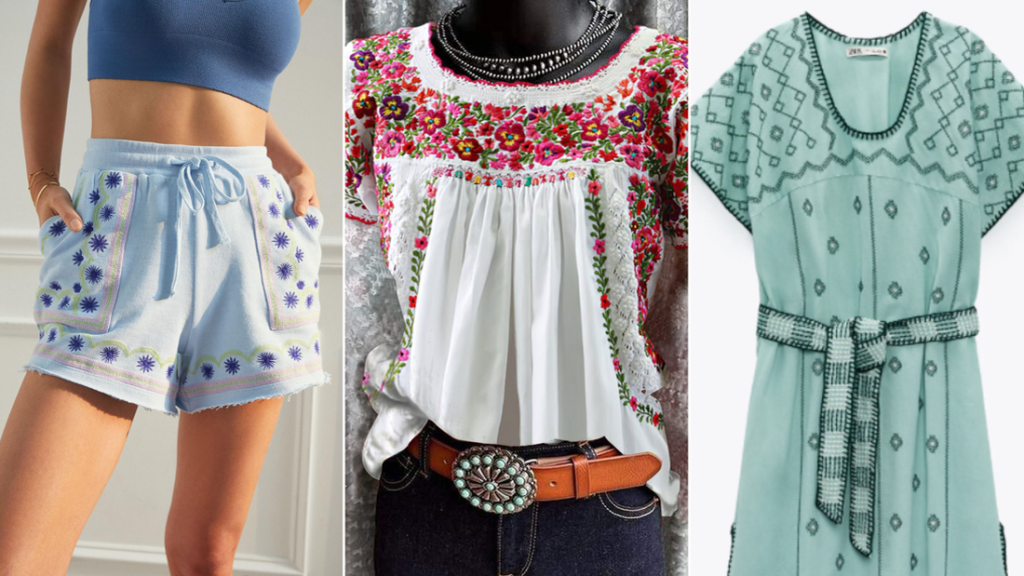 In Anthropologie's eyes, you're a woman of good taste. You covet the city life, have an inkling for arts & culture, and love the taste of adventure. Oh, and you also look good while doing it. Based on its expansive collection, this online retailer knows how to sell a fantasy.
They only cater to colorful personalities, which can range from aesthetics like bohemian, New York contemporary, casual streetwear, and old-school academia.
Anthropologie also sells accessories, home decor, furniture, and beauty products that offer the same aesthetic. If you happen to own at least one of each category, you're practically living on a Pinterest inspo board.
Care to see what they've got? To keep things short, this Anthropologie review will only feature a few of the brand's best-selling products. Trust me, it'll be hard to abstain from any online purchases after we've given you the rundown.
Anthropologie Dresses Review
Dresses are the pinnacle of femininity—and just so we're clear, this concept is not exclusive to any kind of gender. Everyone can rock the classic midi gown or that sparkling sequin number. Fortunately, the Anthropologie dresses collection sure knows how to make a grandiose statement.
From satin slips to sweater dresses, let's take a quick look at one of Anthropologie's top-selling designs, shall we?
Anthropologie Let Me Be Beaded Mini Dress Review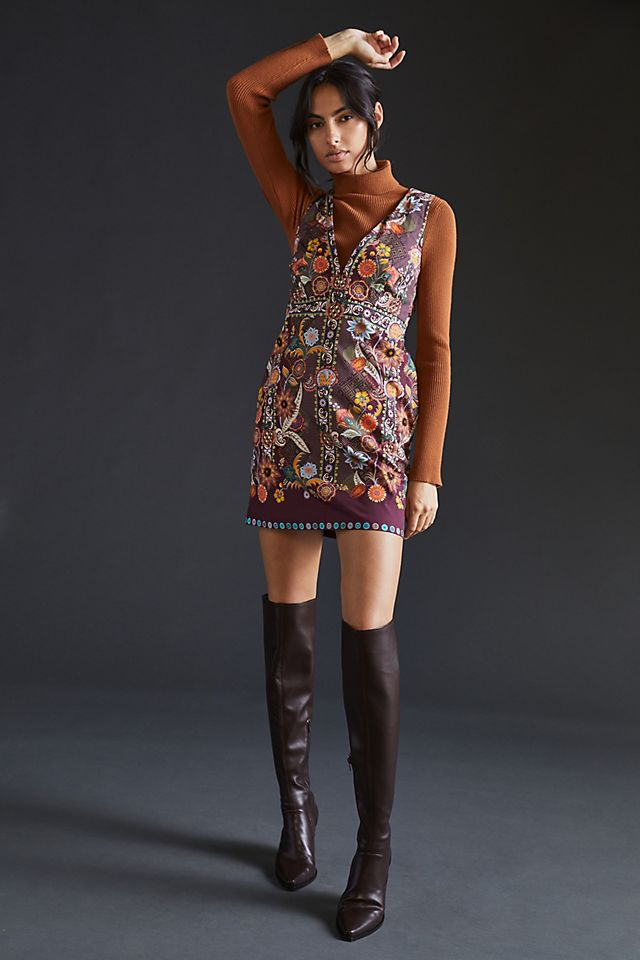 She's stunning, she's sexy, and she's a star. Oh, we aren't talking about anyone specifically—we're just hyping up the Let Me Be Beaded Mini Dress.
That's not to say that you can't be this ideal person, as this number will definitely catch someone's attention at the next cocktail party. Decorated with an assemblage of beadwork, embroidery, and sequins, there's honestly no need to bring out the disco ball. You're practically one.
Lined with black polyester fabric, this eye-catching beauty comes with long sleeves, a body-con silhouette, and a cropped cut to help you show off your legs.
The Let Me Beaded Mini Dress speaks for itself, but for those unafraid of more glam—we suggest some big statement earrings, black tights, and sharp stiletto heels to match. Currently, it retails for $270 in total.
Anthropologie Wedding Dresses Review
Did you know that Anthropologie sells wedding dresses? I know, I'm as equally as surprised as you are. Like Reformation, this brand is one of several retailers looking to make it big in the 'marriage' industry.
For those preparing to exchange vows, we'll highlight one of the hottest Anthropologie Wedding Dresses the brand offers on its website.
Anthropologie Wtoo by Watters Miles Gown Review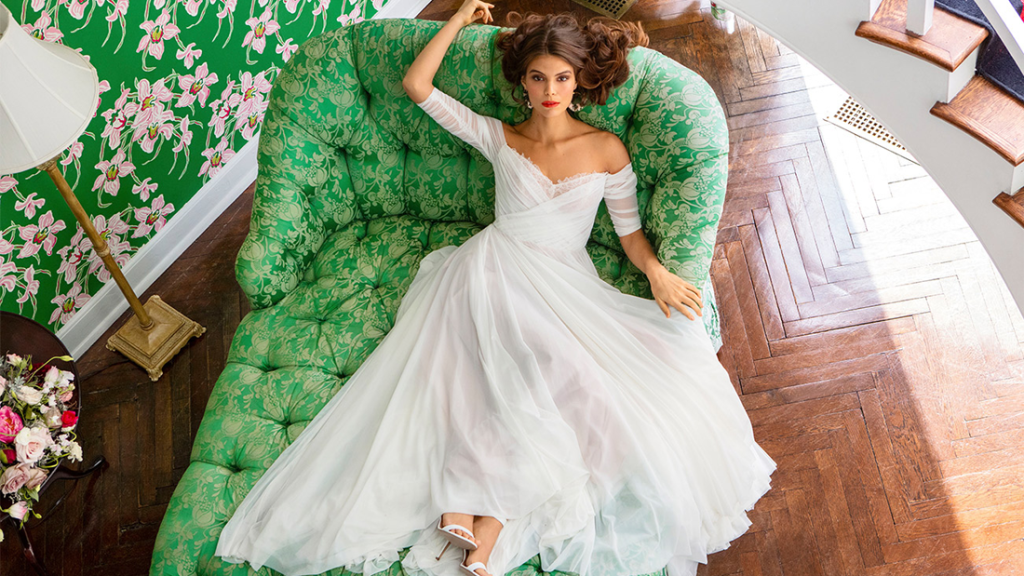 The Wtoo by Watters Miles Gown captures the romance of fairy tales, towering castles, and spring-time foliage in its Belle-inspired silhouette. Made with stretch mesh, this stunning dress features shirred sleeves, peekaboo eyelet lace, and a dramatic full skirt to match. To keep things elegant, it comes with an off-shoulder bodice to help accentuate the collarbones.
If you're a stickler of simplicity, the Wtoo by Watters Miles Gown requires no over-accessorizing. It just needs some simple earrings, a bright lip, and matching heels to help tie the look together. Before you say ' I do,' You should know that this $1,278 wedding dress is available to try on at your local BHLDN store.
Anthropologie Furniture Review
If we were to describe the Anthropologie Furniture collection, we'd say that it's a mix of urban contemporary, art-deco, minimalism, and shabby-chic. Every piece offers a touch of creativity due to its unique design and color palette, which can range from sofas, sectionals, coffee tables, and bookcases.
Perhaps it's time to put Ikea to sleep. This Anthropologie review will spotlight one of our favs within its furniture collection.
Anthropologie Mina Two-Cushion Sofa Review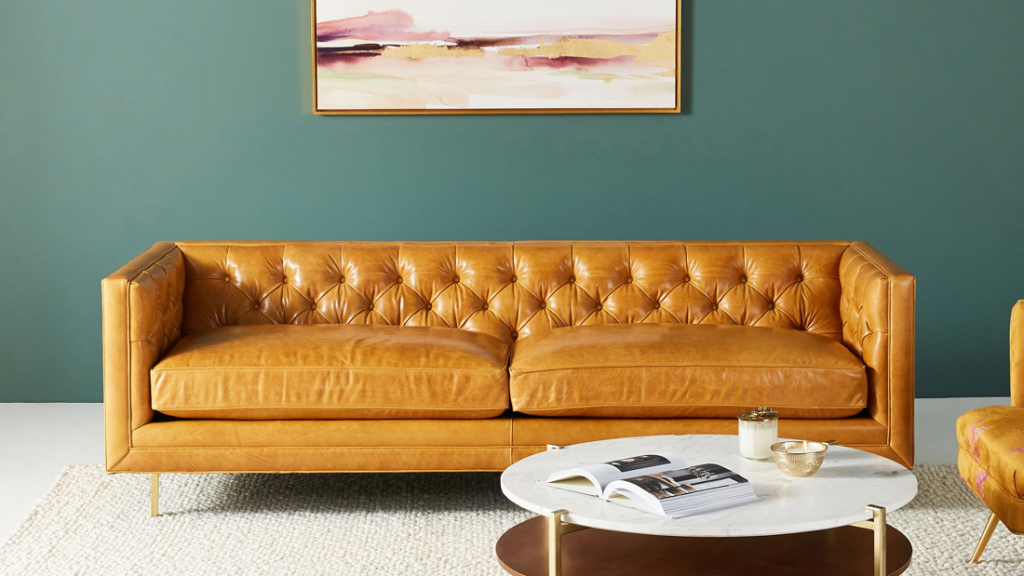 The Mina Two-Cushion Sofa is what you need to turn any normal living room into an elevated family space. Its emerald hue speaks volumes of elegance, sophistication, and opulence. It honestly begs the question, does the Queen own this sectional at Buckingham Palace?
Built with a kiln-dried hardwood frame, this cushioned couch comes with removable pillows and cast brass legs for a touch of glam. If you're looking to add the Mina Two-Cushion Sofa to your living room, we suggest adding some matching throw pillows and a gold-rimmed coffee table for some added oomph.
You should know that the Mina Two-Cushion Sofa is also available in other colors, such as yellow and red. Depending on what hue, fabric type, and size you prefer, the cost for this sectional varies. This includes:
79" in green velvet: $2,398
79" in tremiere porto velvet: $2,498
94" in lilac Belgian linen: $2,798
Anthropologie Home Review
Of course, no home is complete without some complementary decor. To match your new furniture, this brand provides a large assortment of decorative furnishings. From mugs to warmly scented candles, this Anthropologie review will briefly look at one of the company's hottest picks down below.
Anthropologie Capri Blue Fir & Firewood Glass Candle Review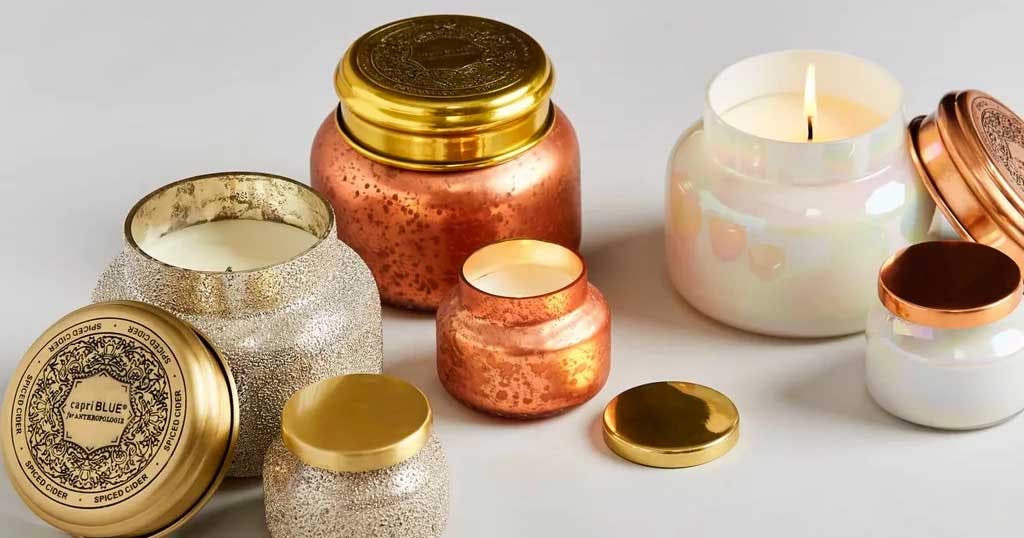 I don't want a lot for Christmas. There is just one thing I need, and that's the Capri Blue Fir & Firewood Glass Candle. This holiday-themed treat is the best way to get all riled up for the December season, as it invites heady notes of apple, clove, white birch, and pine needle. If anything, it should remind you of oven-baked pies and setting up the Christmas tree.
Set in a stunning green scalloped jar, this decorative piece will look stunning placed on your desktop or coffee table. If you're looking to induce some holiday-themed aromatherapy, we suggest a warm bath, soothing music, and some gingerbread cookies on the side.
Considered part of the Anthropologie Home goods collection, the Capri Blue Fir & Firewood Glass Candle retails for $27 instead of its $34 markup.
Anthropologie Mirror Review
All vanity spaces require a jewelry box, a collection of makeup and skincare, and of course—a stunning mirror as its centerpiece. Don't take it as a sign to opt for any ordinary frame, as it poses a great opportunity to splurge for something a bit fancier. Luckily, Anthropologie can definitely cater to your aesthetically-inclined needs.
For now, this Anthropologie review will feature one of the brand's coveted designs for your reading pleasure.
Anthropologie Gleaming Primrose Mirror Review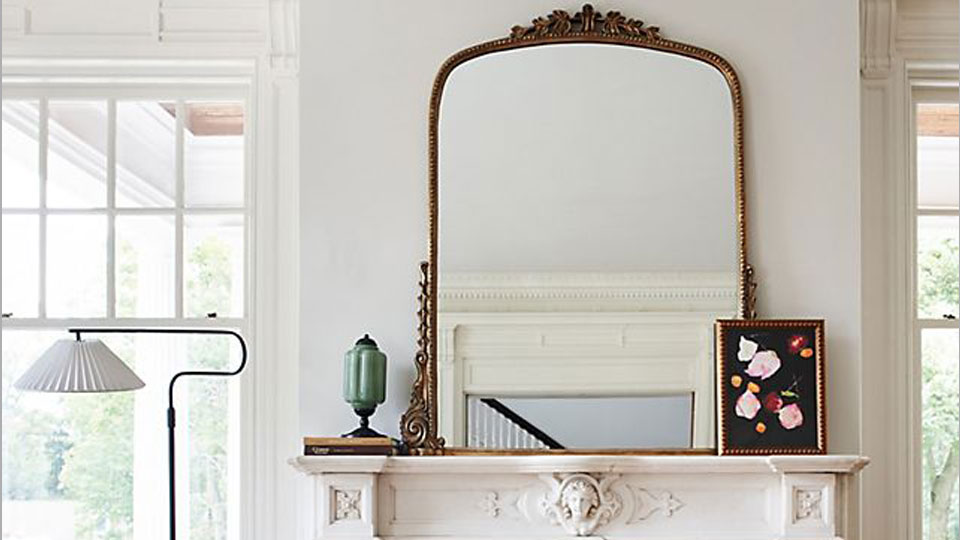 The Gleaming Primrose Mirror is something that the Evil Queen would definitely use to keep tabs on Snow White. Best of all, it comes in a variety of sizes in case she wants a frame in every room in her castle. Framed with gold-painted decals, this vintage-inspired reflector can help add a touch of romance and royalty to your living space.
If you're not a fan of gold, this Anthropologie Mirror also comes in a silver, black, or verdegris frame. In terms of placement, we suggest using it as a floor piece, a way to decorate your vanity or an accessory to add to the foyer. The price for Gleaming Primrose Mirror varies in terms of size, including:
3' in gold: $548
5' in black: $898
7' large in silver: $1,598
Anthropologie Bedding Review
It's time to build the bed of your dreams. Once you've picked out the frame, you'll need to get the appropriate bedding to help match its aesthetic. The best thing about Anthropologie is that customers don't need to look far when it comes to unique designs. They've got colorful patterned pillows, duvets, and bedspreads for days.
To help narrow down your choice, this Anthropologie review will suggest one of our favs—which is the Chenille Jeannine Duvet Cover.
Anthropologie Chenille Jeannine Duvet Cover Review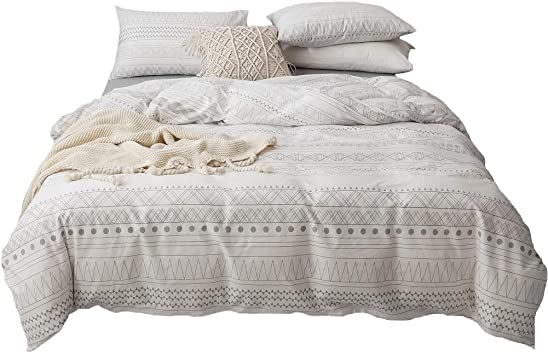 The Chenille Jeannine Duvet Cover keeps things light and plush thanks to its pink, macaron-esque hue. This cozy bedspread is super soft in construction, which can definitely help you keep nice and toasty during the cold season.
For added detail, it comes with "concentric motifs rendered in an embroidered couching technique." In short, it provides dimension, movement, and visual interest that other blankets don't offer.
The Chenille Jeannine Duvet Cover is available in 5 different sizes, which all vary in price. Unfortunately, the twin, full, and California king options are currently sold out, which only leaves the Queen and King sizes for customers to purchase.
Who is Anthropologie For?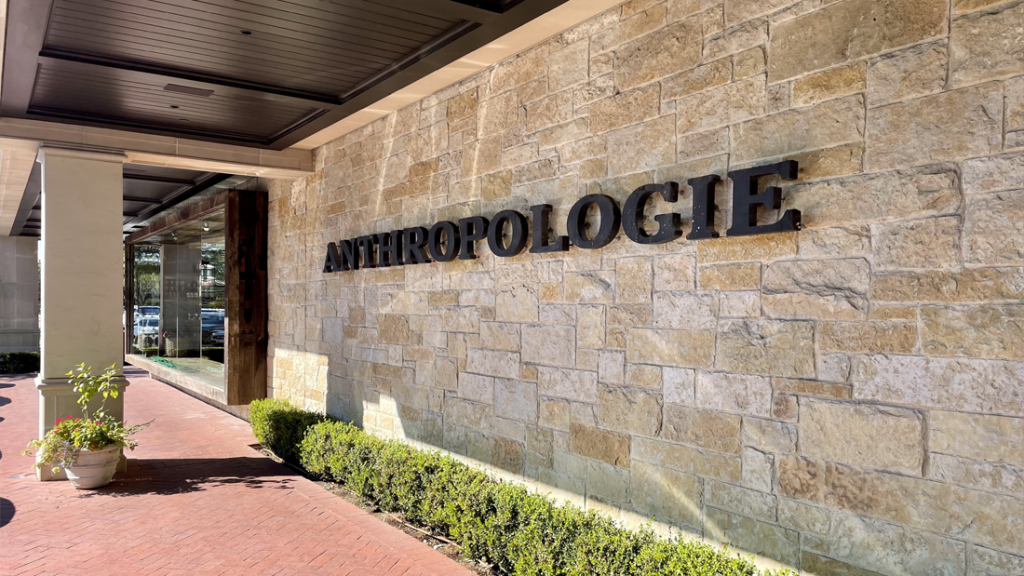 If aesthetics matter in your purchasing decisions, Anthropologie is definitely the brand for you. They're nothing of style and fashion, as most of their collection harbors a touch of boho glam, minimalism, and vintage-inspired deco. It's definitely a company to opt for if you're looking for a trendy upgrade for your wardrobe or home space.
Anthropologie Reviews: What Do Customers Think?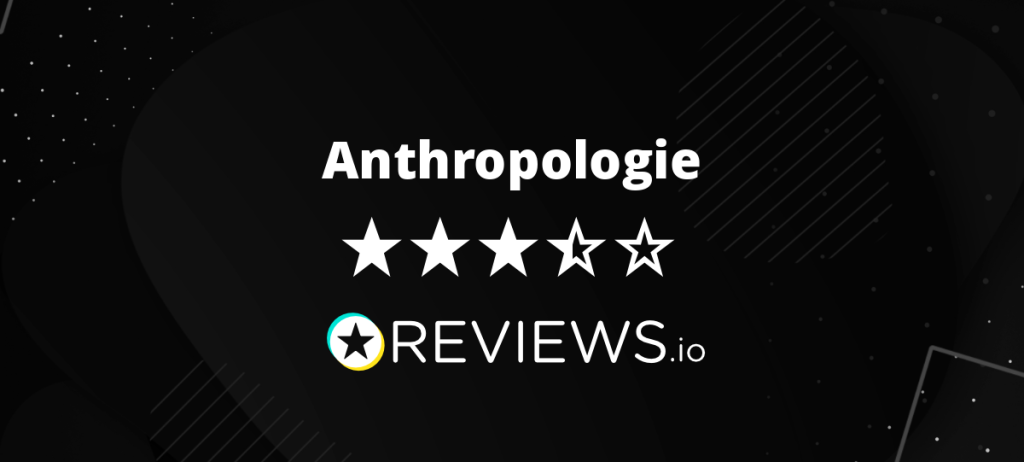 With a company as established as Anthropologie, it would be disappointing if they lacked genuine customer reviews. Fortunately, we uncovered hundreds of feedback attributed to the brand's products, shipping methods, and customer service. To start things off, let's take a peep at the ratings for some of Anthropologie's bestsellers.
The Wtoo by Watters Miles Gown: 38 reviews with 4.7/5 stars
The Gleaming Primrose Mirror: 443 reviews with 4.7/5 stars
The Maeve Colette Cropped Wide-Leg Corduroy Pants: 25 reviews with 4.8/5 stars
The Funnel Neck Sweater: 25 reviews with 4.7/5 stars
In encouraging news, it seems that Anthropologie is far from false advertising. Hundreds of happy customers report that it offered the same style, fit, and silhouette modeled in the product photos. Others were quite satisfied with their furniture and home goods section, as their mirrors and couches proved to be well-made.
"The mirror arrived in perfect condition and I was blown away seeing it in person for the first time! The details are STUNNING!! I've been waiting to get my hands on one for several years and I was not disappointed in the least," one customer wrote for the Gleaming Primrose Mirror.
"Upon exiting the dressing room, my family erupted with screams of 'Yes!' and 'oh my goodness'" one bride-to-be detailed for the Wtoo by Watters Miles Gown. "The boning makes the dress feel secure for a night of dancing. The fabric and lace detail is artful."
This Anthropologie review also uncovered more feedback on other websites such as ConsumerAffairs, Trustpilot, and Influenster. We'll let the ratings speak for themselves:
ConsumerAffairs: 496 reviews with 3.8/5 stars
Trustpilot: 646 reviews with 1.3/5 stars
Influenster: 2,454 reviews with 4.3/5 stars
In most cases, customers seem to be happy with the brand's large collection of clothing and home goods.
"I love Anthropologie's aesthetic. I also super love going to all their stores and seeing the different decor in all of them. My favorite section would definitely be the home and garden. I'm also obsessed with all the coffee table books they sell," one Influenster reviewer shared.
While Anthropologie isn't the most affordable brand to shop at, you can at least relax knowing that each product is made out of high-quality materials. Plus, the shopping experience itself seems to be quite unforgettable.
Is Anthropologie Worth It?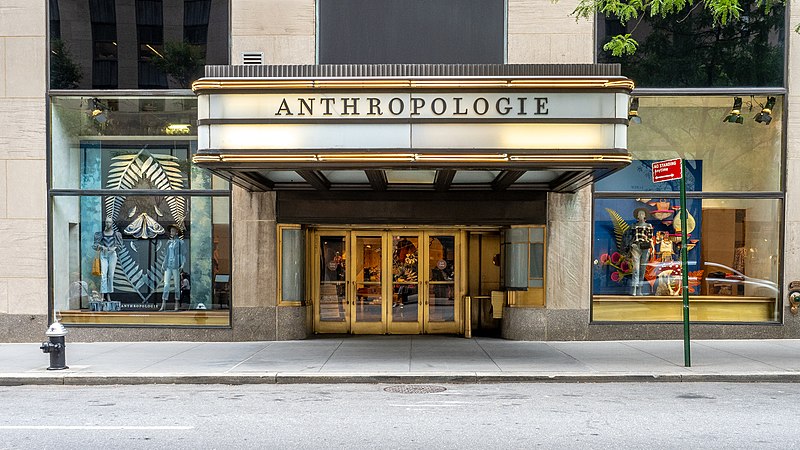 If you happen to chance upon Anthropologie at your local mall, I'd say go for it. They definitely excel when it comes to aesthetics, as there's a good chance that you may find something unique buried in their thousand-bound collection.
For a company that's certainly Insta-friendly, this Anthropologie review definitely recommends that you check its website and stores out.
Anthropologie Promotions & Discounts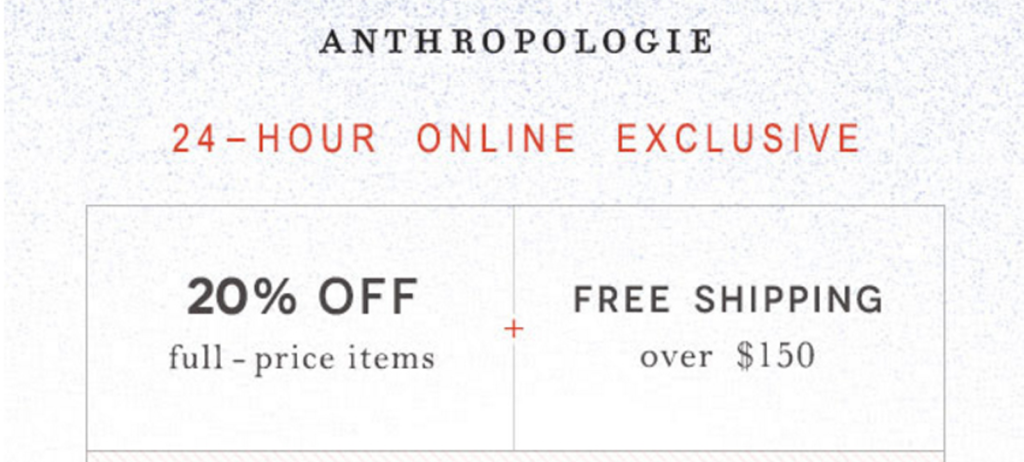 This Anthropologie review uncovered multiple ways to help save customers money. To keep things easy to read, we'll provide the deets in point-form down below:
Offers a sale outlet on its website
20% off 'Entertaining Essentials' for a limited time
30% off Brynne Monogram Journals and stuffed animals
Buy two and get more promotion for select bras and panties
Customers can get 15% off on wedding registry items
To be notified of any Anthropologie promo code or discount in the future, we suggest keeping tabs on the brand's social media for any incoming updates.
Where to Buy Anthropologie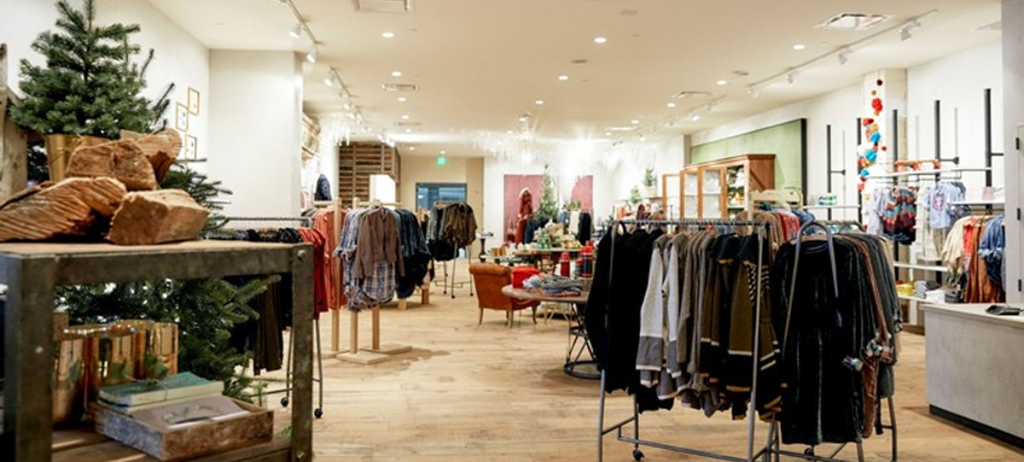 Did something from the Anthropologie Bedding collection catch your eye? Customers can head over to anthropologie.com to see what they have in store. You can also visit their brick-and-mortar locations as well.
FAQ

Who owns Anthropologie?
Anthropologie is currently owned by Urban Outfitters. It's still run by its founder, Dick Hayne.
Does Anthropologie ship internationally?
Yes! Anthropologie does offer international shipping to select countries. This includes Canada, Australia, and New Zealand.
What is Anthropologie's Shipping Policy?
This Anthropologie review is happy to report that they offer free shipping on orders $50 or more for a limited amount of time. Anything below this amount is charged a flat fee of $7 to $16. They also provide other delivery options, including Express and Overnight.
Since we're nearing the holiday season, there are cut-off days that customers need to order by to ensure their packages arrive before Christmas. To help keep tabs on your purchase, the brand will issue a tracking number alongside a confirmation email.
What is Anthropologie's Return Policy?
Currently, Anthropologie offers a 60-day window for customers to send back their unused products.
It's worth noting that items such as shoes, curtains, and bedding cannot be returned at a store, as buyers will need to ship their packages directly to their warehouse. You should also know that face masks, personal devices, menstrual cups, and final sale products are exempt from the brand's policy.
Unfortunately, the brand does not provide a free shipping label for customers to use, as they will deduct a total of $6 to your refund amount. To initiate the return process, buyers must visit the portal located on Anthropologie's website. Just as a head's up, you'll need your zip code and order number to start things off.
Allbirds Launches Pink Running Shoes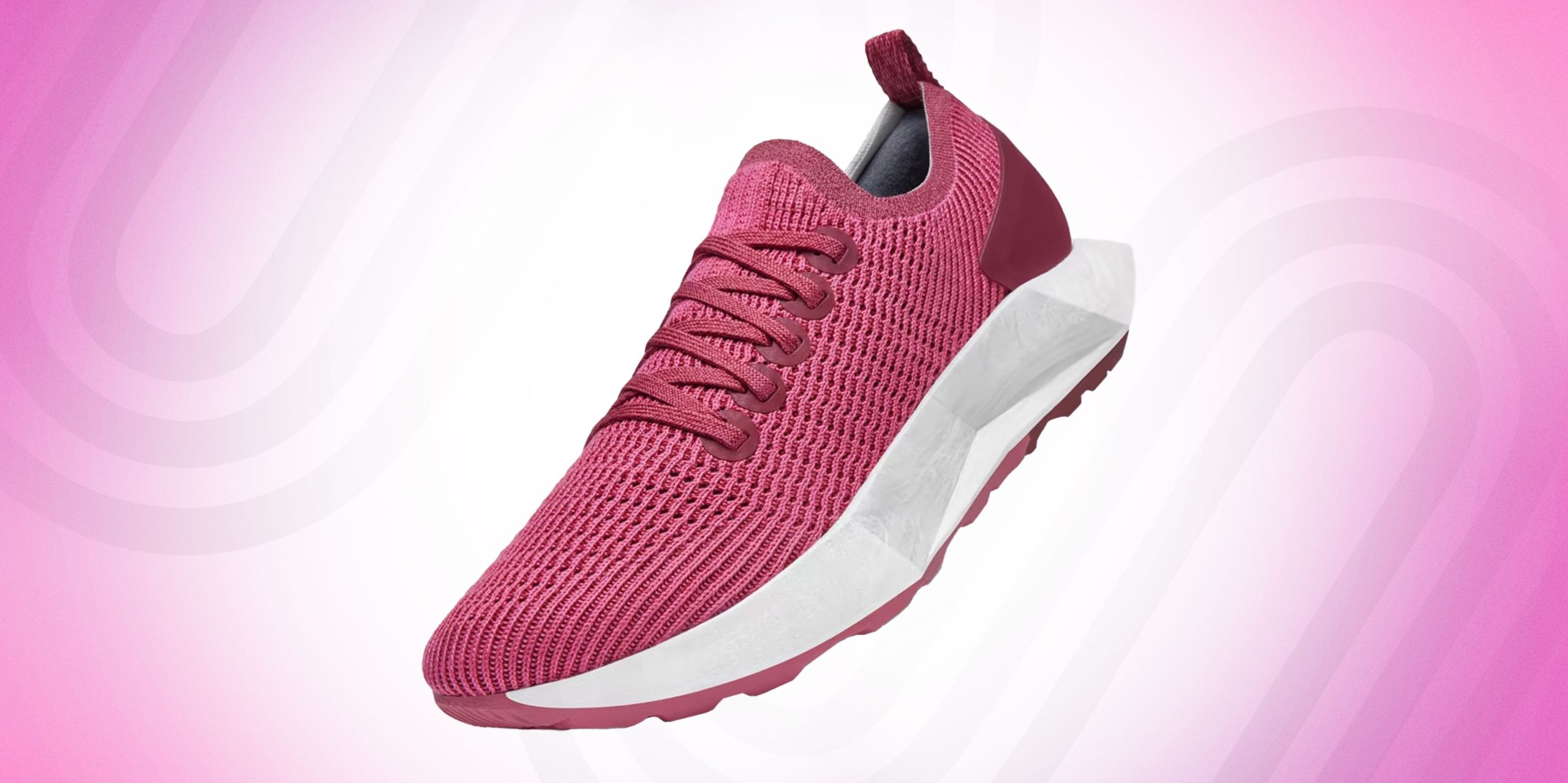 This post contains affiliate links. When you purchase through links on this post, we may earn an affiliate commission. Thanks.
Allbirds Pink Running Shoes
We've all heard the canonical phrase, "on Wednesdays, we wear pink" from the 2004 cult classic Mean Girls, but the phrase has been reincarnated in today's launch of the Allbirds x Lindsay Lohan collab which declares, "on Wednesdays, we launch pink." The pink to which the beloved brand is referring is a limited edition Lux pink color of the Allbirds Tree Flyer running shoe, available in both men's and women's sizes. The shoe also comes in six other color options and has gained attention for being both sustainable and a comfortable and reliable training shoe.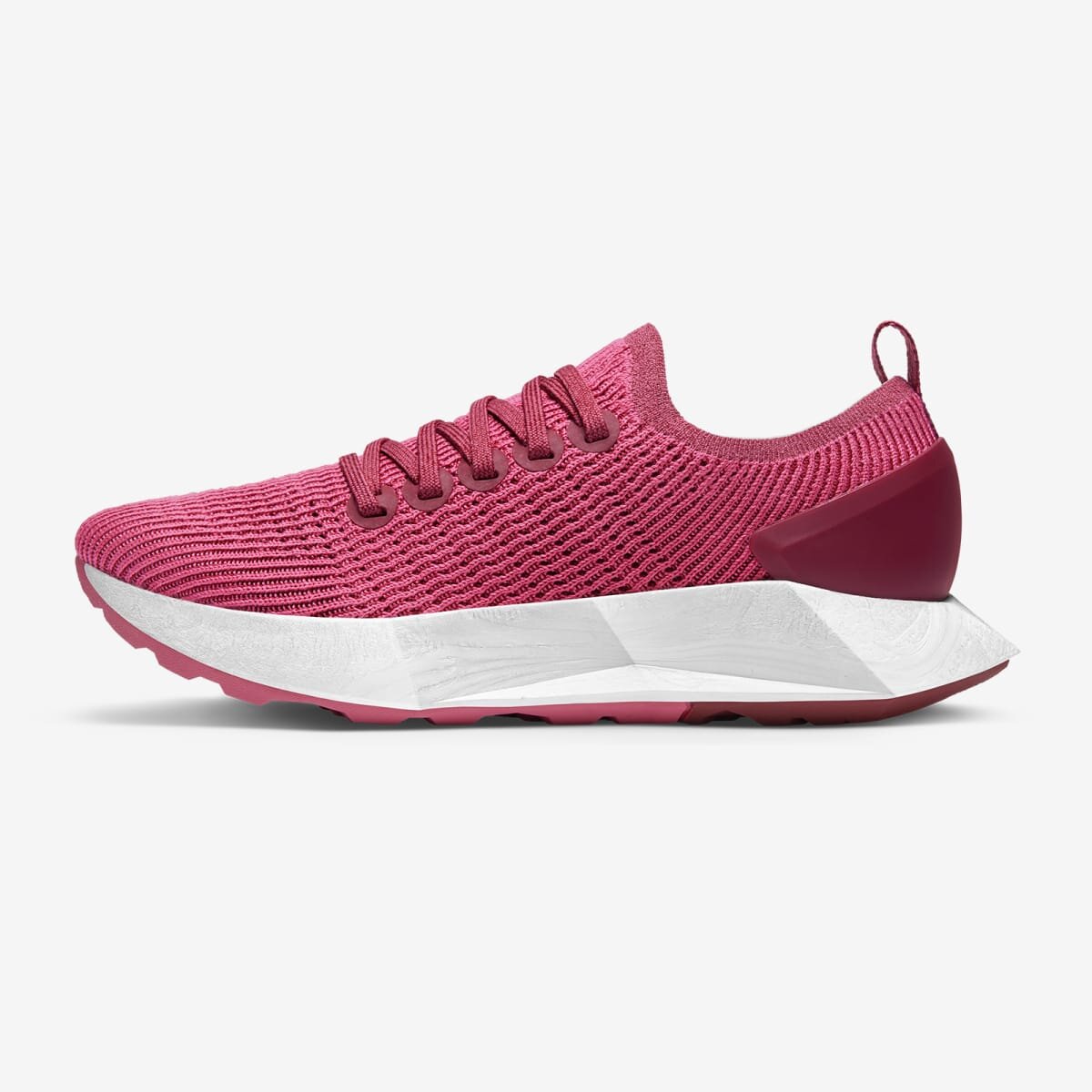 The shoe was most recently included in Runner's World's "What We're Testing" roundup for May. Runner-in-Chief Jeff Dengate found the shoe to be lighter and bouncier than Allbirds' original running shoe, the Tree Dasher. "It's a little lighter than the Dasher, the upper feels a bit more refined for running fast, and the innovative midsole is soft but can handle my daily runs," stated Dengate. "It's still a little heavier than comparable shoes—and there are a lot of great daily trainers you can find for $160—but it shows promise that Allbirds is committed to making a great running shoe without using petroleum-based products."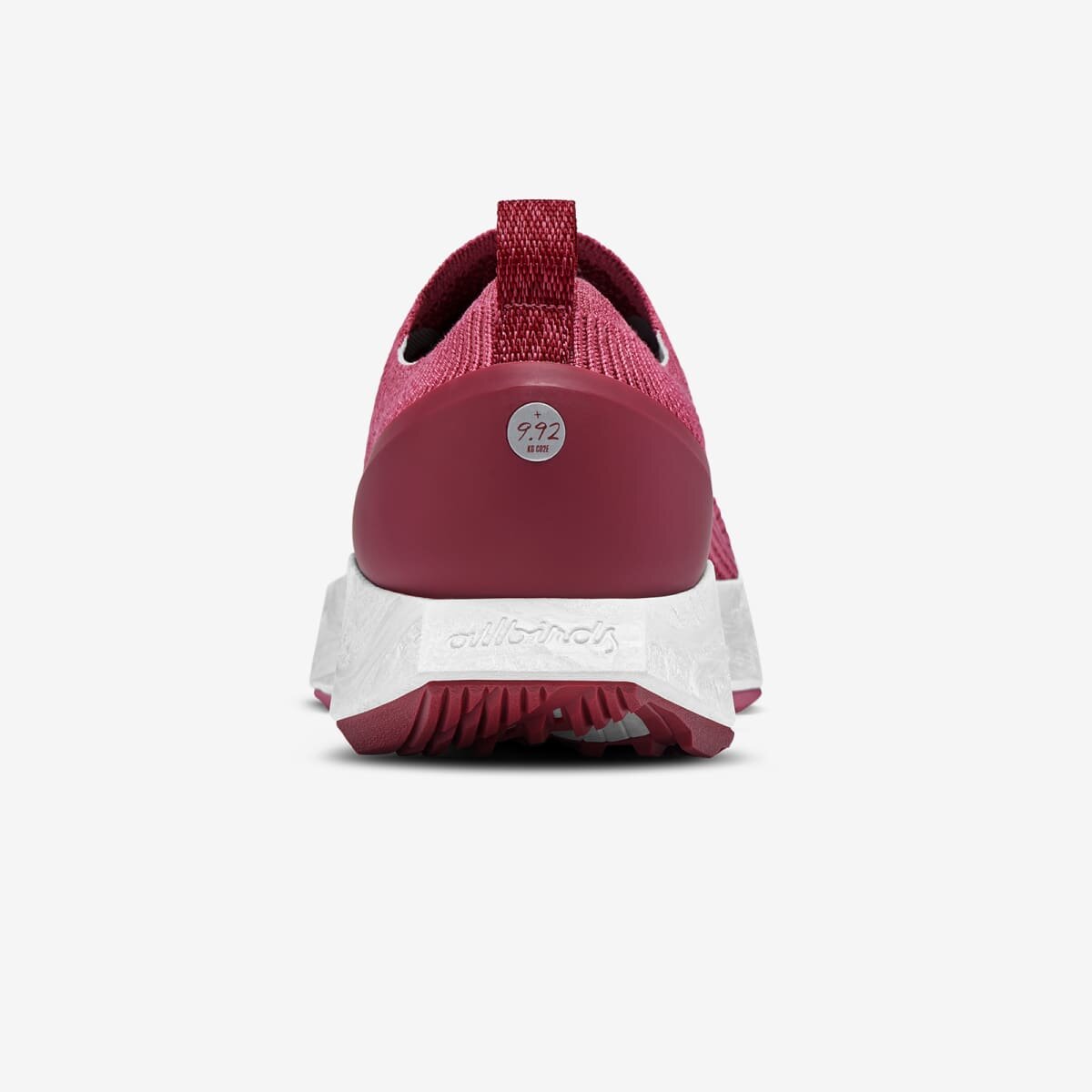 While sustainability has become a top priority for countless consumers, many companies have fallen short of the mark with their supposedly eco-friendly offerings, which have either become subject to greenwashing or are simply sub-par products. But Allbirds is actually doing the work, creating a quality product that's also actually eco-friendly. This shoe in particular is carbon-neutral and contains materials like castor beans, eucalyptus fiber, merino wool, and recycled water bottles. The brand has also pledged to continue lowering its carbon footprint as it expands its product offerings.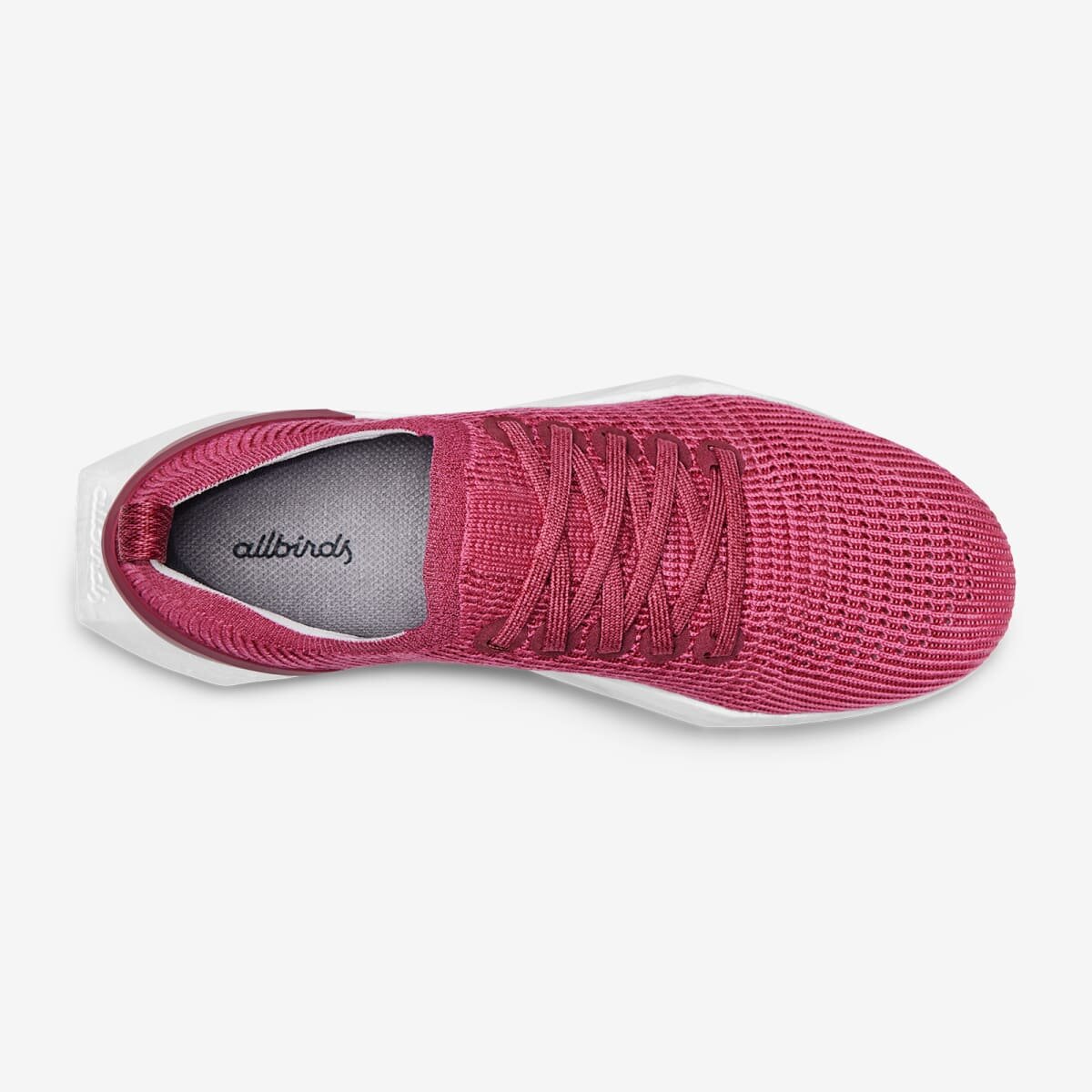 Besides her fame—and ties to their slogan—Lindsay Lohan may seem like a bit of an odd choice for a running shoe collaboration, but Allbirds says that was intentional. They state on their website, "with Lindsay's help, we're reminding the world that anyone and everyone can lace up and move their body."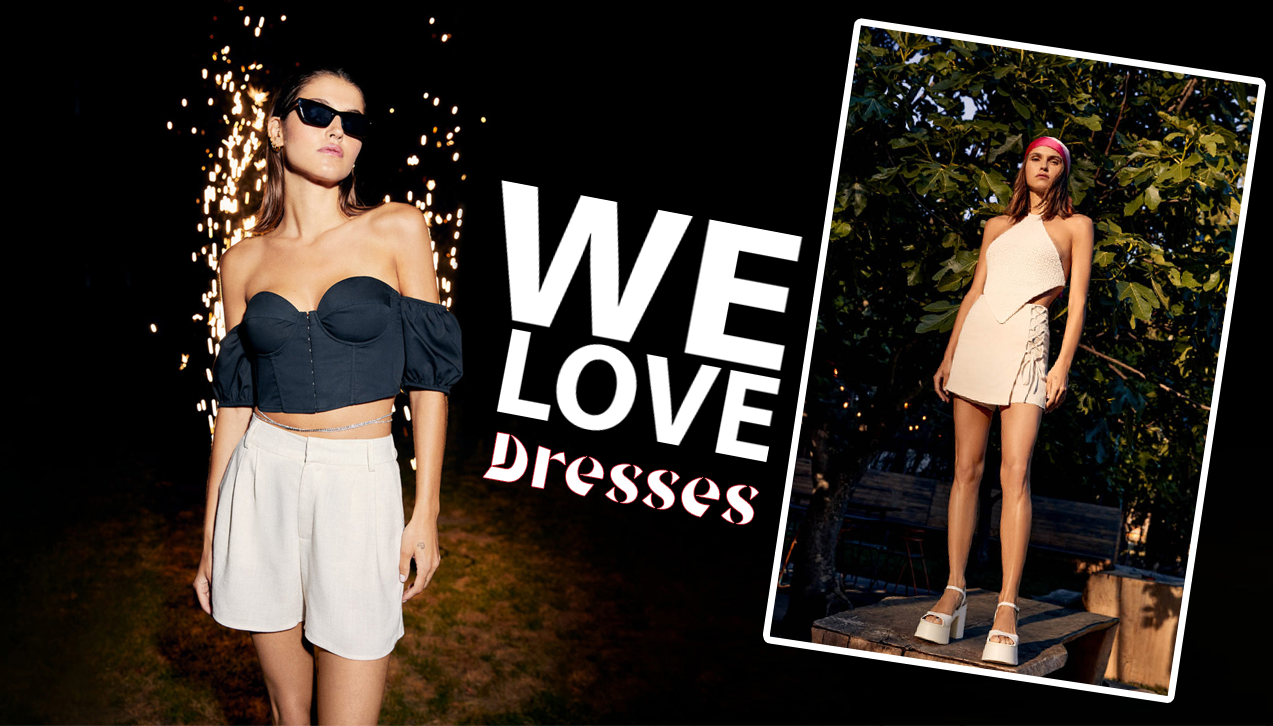 Overview Stradivarius
If your wardrobe is in need of a few –or a lot- more clothing items, there are a lot of clothing shops that you can go to and also a lot of department stores and retailers sell a huge number of clothing and accessories. So this might make your choice where to go quite difficult. We, from BritainReviews, have tried to make this choice a bit easier by asking real customers to write a review about their (least) favourite shop
One of the shops that we ask people about is Stradivarius. Read their reviews about delivery periods, ordering processes, quality and sustainability of the products, (un)friendliness at customer services and many more. Their reviews can help you to a closer look at how Stradivarius really run. You can expect if you decide to shop at their online store. This can make your decision to visit or avoid Stradivarius a bit easier.
About Stradivarius
Stradivarius is a clothing brand. The company founded by one single family in 1994 and its home base in Barcelona. In the years after they first started out, they have opened up many shops around the world and can now be found in, for instance, Maxico, China, Spain, Russia, Italy, Morroco, Egypt, Romania, Poland, Portugal, Ukraine, France, Colombia and many more countries. In their shops, they sell both men's clothing and women's clothing.
Their collection includes coats, jackets, bikers, skirts, polo shirts, sweatshirts, bombers, trench coats, parkas, shorts, trousers, blazers, knitwear, t-shirts, jeans, shirts and tops. But they also sell accessories like neck scarves, fragrances, purses, caps, hats, socks, belts, corsets, patches, pins, backpacks, sunglasses, underwear, cosmetic bags and jewellery.
And they sell shoes like sneakers, sandals, boots, ankle boots, heeled sandals, flat shoes, trainers and flat sandals. Besides these wearable products, they also sell lifestyle products like decoration, aromatherapy, stationary etc. And they also sell fragrances and body care.
Services of Stradivarius
On their website, you can create an account, select the products that you want and trust Stradivarius to deliver them right to your home. So you won't even have to leave your house.
Compliments, Complaints and Tips for Stradivarius
Do you already own clothing or accessories created or sold by Stradivarius? In that case, would you be willing to tell us about your experience? We would like to know what you think about this company.
What can you tell us about the quality of their products? Do their t-shirts stay in perfect condition for years to come or they really worn off after only one season? Are their dresses fashionable? And what about the people that work there?
Is customer service ready –and willing- to help you in case of a problem, question or complaint? Let us know via a customer review. Your review can help others to get a grip on what kind of shop Stradivarius really is and how they treat their customers.
Read real customer reviews about Stradivarius, a clothing brand with blazers, trench coats, bikers, jewellery, parkas, coats, jackets, shirts etc.
32 Degrees Review : Clothing & Accessories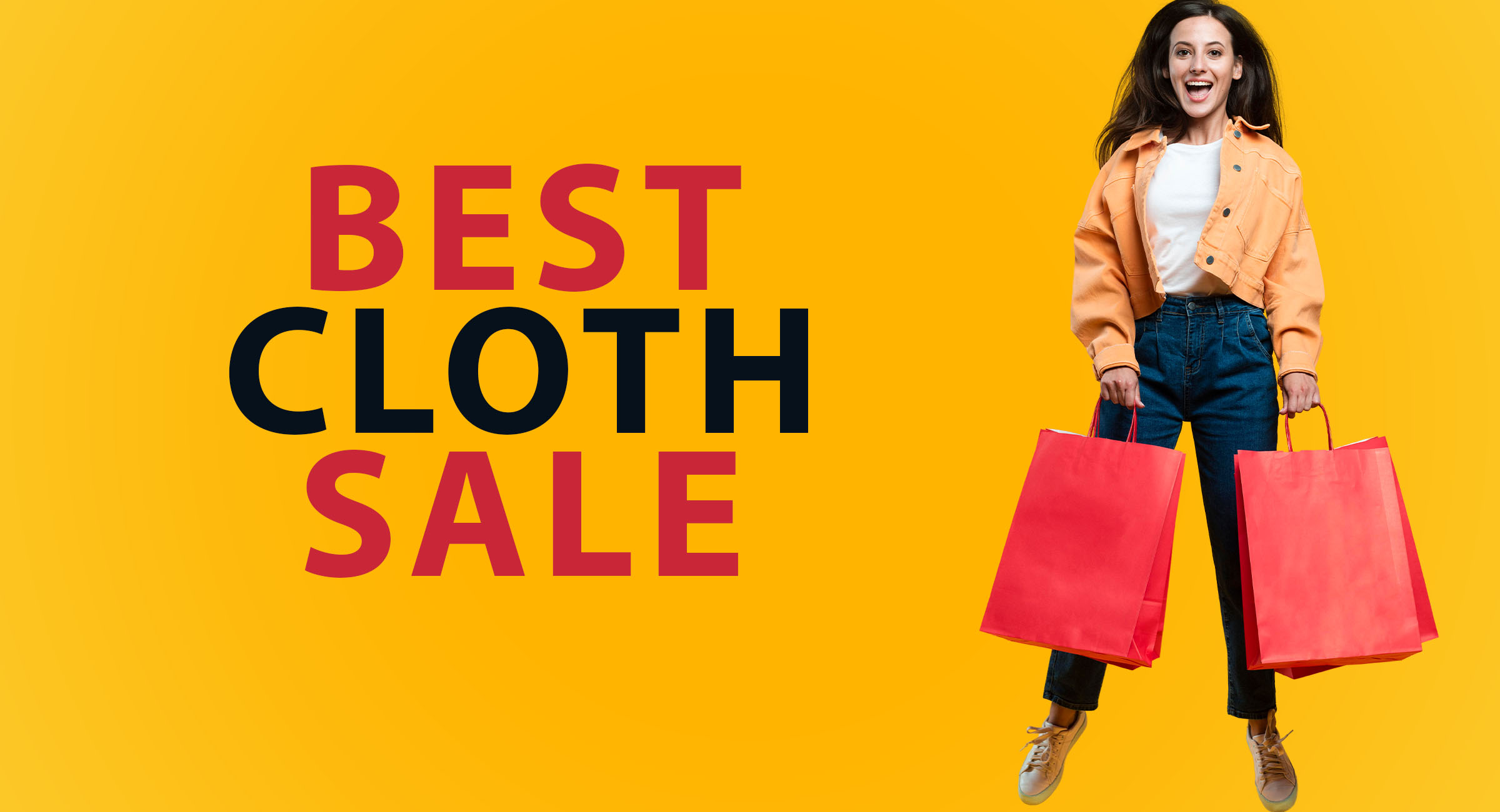 About 32 Degrees Review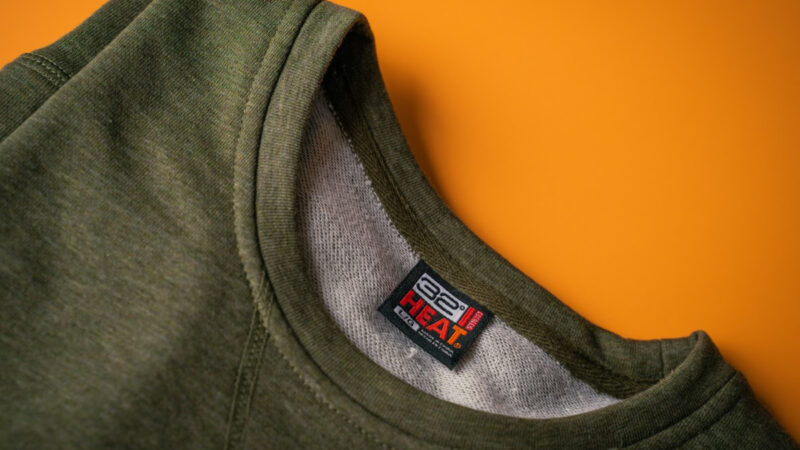 Activewear generally isn't cheap, and gearing up for your morning runs, evening HIIT workouts, and days where you don't feel like wearing real clothing can take a toll on your wallet.
32 Degrees offers functional clothing at a much lower price than some of the other brands out there, but how does its quality measure up? This 32 Degrees review will give you the lowdown on just what it is they offer, and what they don't.
Once you've switched out a button-up and slacks for a compression tee and joggers, it's tough to go back unless you're going out to dinner, popping into the office, or otherwise being social.
These days my activity generally revolves around working at home, working out at home, and running out for groceries so I can cook and eat at home. My neck hasn't seen a collar since 2020.
The problem I've run into is that wearing activewear day in and day out can cost a small fortune.
32 Degrees is looking to solve this problem and offer high-quality, low-cost activewear that isn't as risky as picking up one of those mystery brands from T.J. Maxx.
Do they deliver? Keep reading to find out.
Overview of 32 Degrees Review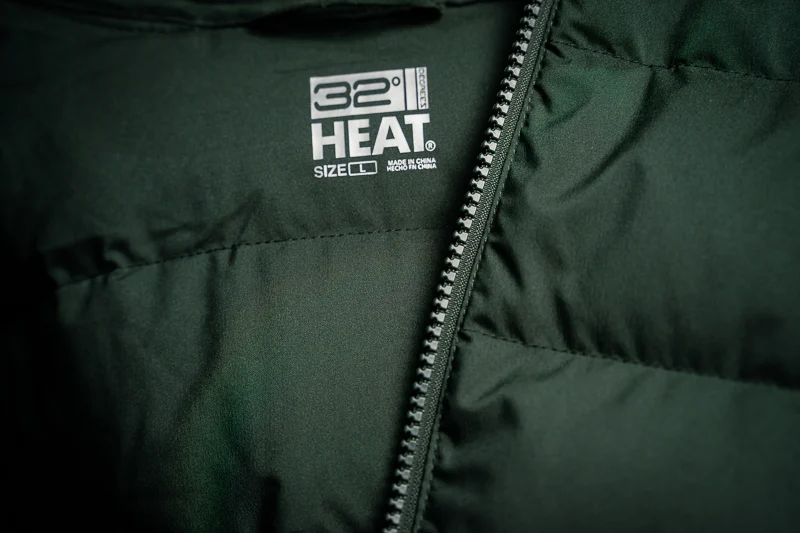 32 Degrees is an activewear brand that has a mission of providing functional clothing at prices that won't flatten your wallet.
They offer a full range of activewear and outerwear for both men and women, from base layers and accessories to tees, polos, puffer jackets, and more. Basically, if it's a performance garment, 32 Degrees likely has at least a few options for you.
Basic is the name of the game with this brand. You won't find many of the wild prints and highlighter colors that you'll see with brands like Under Armour or Adidas.
With 32 Degrees, these are clothes that solve a problem. It's not the most fashionable activewear around, but you also won't have to refinance your house to pick up a new week's worth of gym clothes after you've dropped a few pounds.
From the products I've tried and thumbing through the rest of the products they offer; fashion isn't at the forefront of what 32 Degrees offers.
If you're on the hunt for stylish loungewear that can handle a workout and look good enough to hit the town afterward, you're going to end up spending more mon
32 Degrees Review32 Degrees Review Cool Classic Crew T-Shirt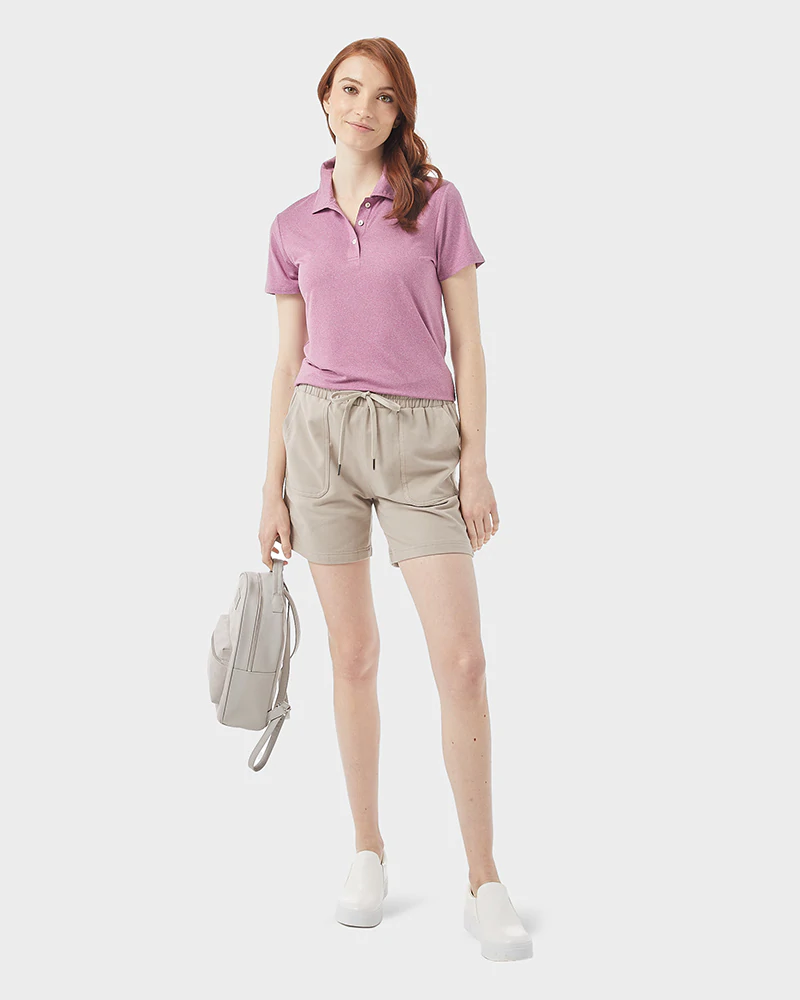 The Cool Classic Crew T-Shirt is one of the best values for the price that I've seen on activewear anywhere. Ever.
On paper, this shirt isn't groundbreaking. Its 90% polyester, 10% spandex construction is pretty standard for activewear. The fit isn't exactly what I wanted it to be, but it's also pretty standard for a performance tee.
What sets this shirt apart, like many of the other products offered by 32 Degrees, is the price. You can pick up three of these tees and not even be at the price of one performance shirt from some of the other activewear brands out there.
I put this shirt through a workout, and it delivers on its promises. The four-way stretch kept up with me and the moisture-wicking kept me dry from the treadmill to the kettlebells.
The knowledge that this shirt also costs about as much as a nice cup of coffee may have also affected my impression of its quality, but how couldn't it?
This isn't the most high-tech workout shirt I own. It also doesn't have the most flattering fit. However, what it offers at the price it's offered makes this shirt a great deal.
Cotton Terry Pullover Crew and Joggers Set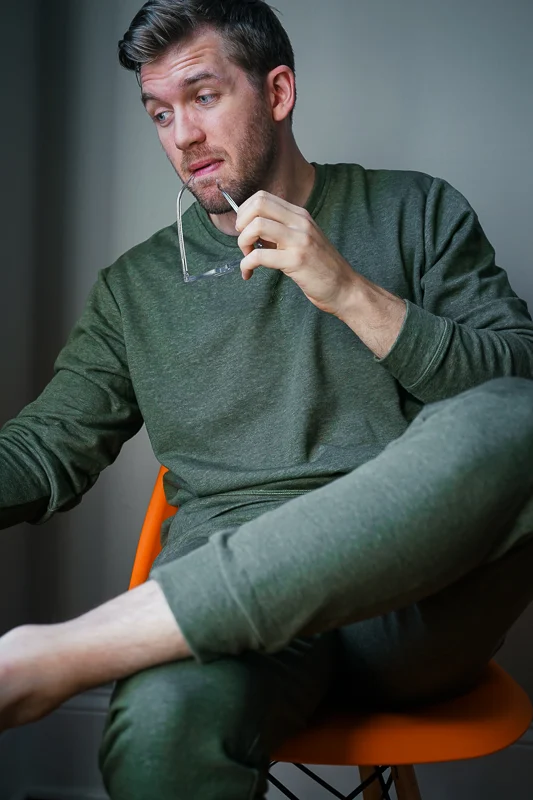 It seems as if the last two years have been almost entirely appropriate for sweats, which means I've had to stock up.
The Cotton Terry Pullover Crew and Joggers Set from 32 Degrees gets the job done well for the price.
Honestly, when I hear "Cotton Terry," I expect a certain softness from the quality. These sweats are certainly soft, but they're just about as soft as any other pair of cotton sweats. However, because of their price point, I don't hold it against them.
I opted for the olive green, which I'm happy they offer, and the set looks great. Although I've mainly worn this set of sweats inside while catching up on work and scrolling through Netflix, I've comfortably popped out of the house in them to snag groceries and pick up a latte.
The top has a regular fit that's a touch roomy in the midsection, but it's slim enough to fit well in the chest and arms while also being great for layering. The bottoms fit somewhere in between standard sweatpants and joggers.
I've found that the joggers have a much better silhouette if you pull up the pant legs a bit and let them scrunch. Then they'll have a cropped bottom that you can easily pair with sneakers to run errands in style.
Overall, I'm happy with this set of sweats. They didn't blow me away, but for the price, I'm not convinced they can be beaten.
The 32 Degrees Active Mesh Boxer Briefs pleasantly surprised me. Some underwear from activewear brands tends to be too tight and rigid.
The Active Mesh Boxers are made from a performance mesh for plenty of airflow. The length on the legs is great, and they don't ride up throughout your workout, so you're not constantly making adjustments.
This pair of underwear also fits well in the waist, being fitted and stretchy without the elastic squeezing the life out of you.
The moisture-wicking and anti-odor qualities of these boxers, along with the mesh, make them a great addition to your gym bag, especially at the low price point that's consistent across the brand.
I've found only one issue with this underwear, which is that the mesh is a magnet for lint in the dryer. Of course, this isn't a deal-breaker, but if you're going to pick these up it would do you well to only wash them with other performance fabrics, as I've spent longer than I'd like to admit picking cotton lint out of them.
Ultra-Light Down Packable Jacket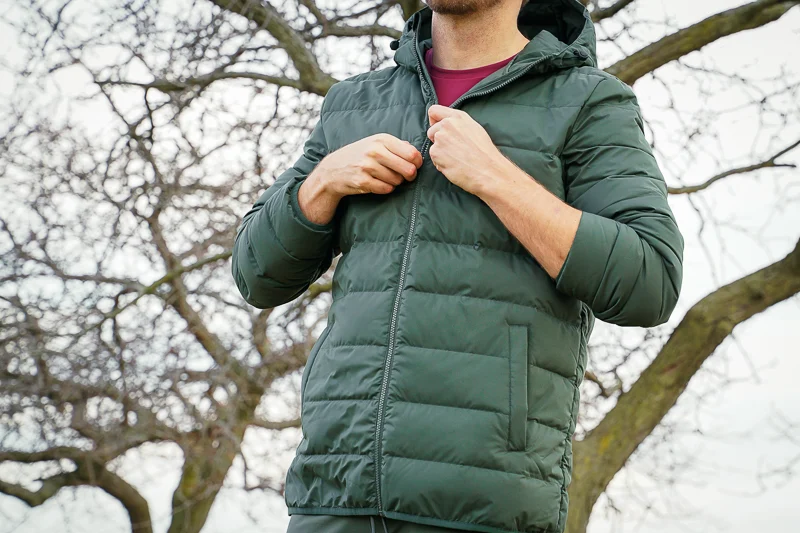 A stylish, high-quality down jacket at an extremely affordable price point that packs down to not much larger than a two-hand burrito? They live in the same place as leprechauns, right?
They're real. And they're made by 32 Degrees.
The Ultra-Light Down Packable Jacket is by far my favorite item I've tried out from this brand, and it also offers a pretty insane value.
Let's go through the specs. 650+ power down fill that meets the Responsible Down Standard put forth by the Control Union, a water-repellent finish on the polyester shell, side-zip pockets, and a hood. The jacket also packs down into a small carrying case that you can easily toss into a backpack or a carry-on.
Honestly, the only gripe I have about this puffer jacket is the fit. However, that's not a gripe that doesn't extend to pretty much every other puffer jacket out there—they're just not made to have a super tailored fit.
Getting what you get from this jacket at its price point makes it a winter must-have, especially if you're going to be traveling.
What do Other Reviewers Say About 32 Degrees?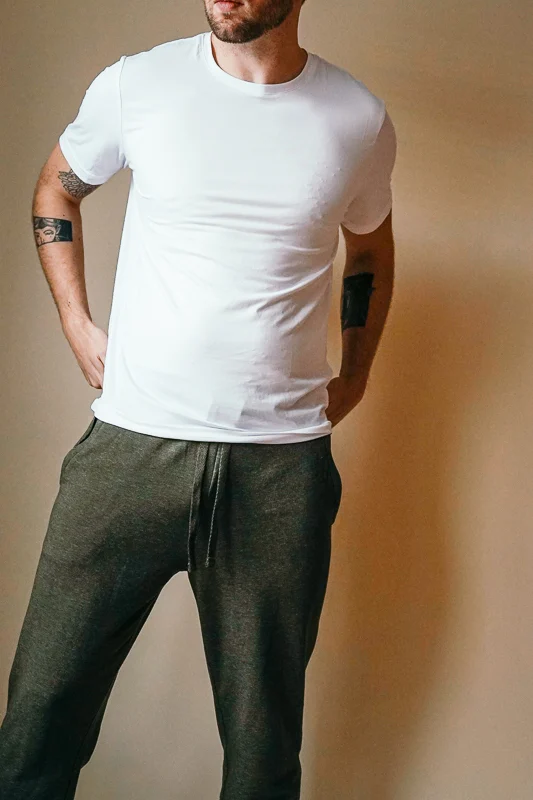 The reviews are a little all over the place when it comes to 32 Degrees. Some reviewers share the same sentiments I do, applauding the quality you're getting for the price point. Other reviewers seemed to be expecting the quality and the bells and whistles that come with higher-priced brands.
I'd say overall the reviews are positive, but low price-point items like these will always be divisive.My Overall Thoughts On 32 Degree
What I Like The low price point allows you to stock up on activewear basics without spending a fortune.
I like the range of products they offer—if I need to pick up some workout sweats, tees, or performance clothing on the cheap, I know just where to go.
The quality of the puffer jacket was really surprising for the price, and I love that it packs down to such a small size.
What I Don't Like
Aside from the puffer, the quality of the other pieces I tried wasn't super high. This is by no means a dealbreaker, as you can't pay the prices they offer and expect them to compete with the fits and quality of more expensive brands.
Who is 32 Degrees for?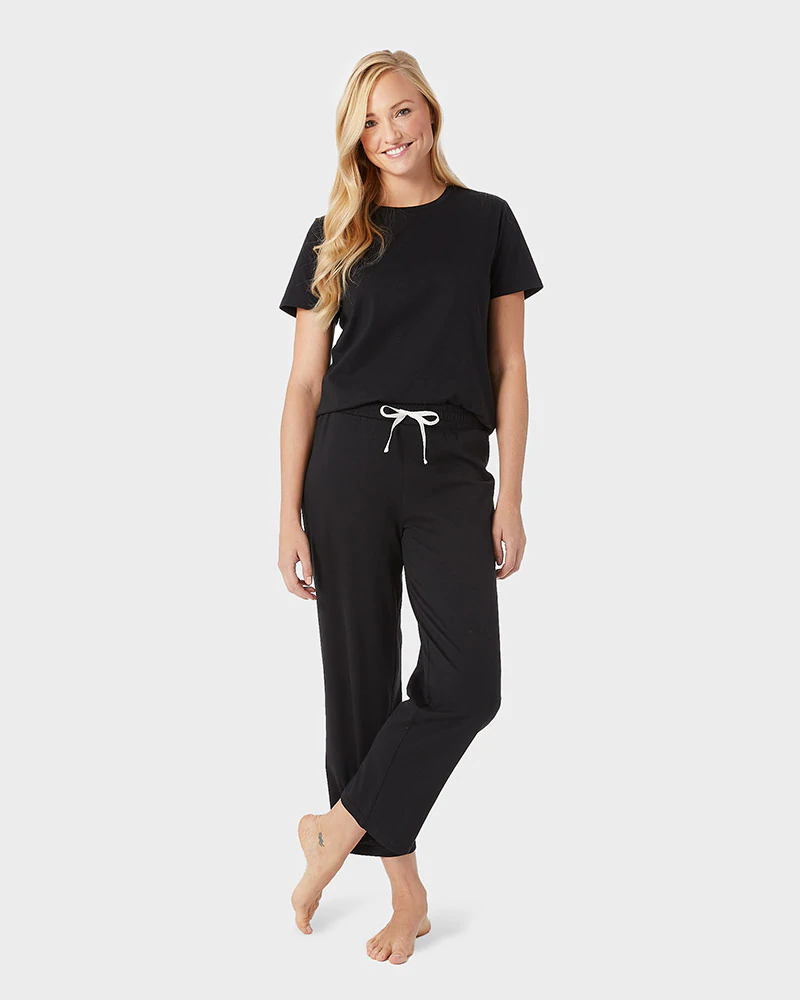 32 Degrees is for someone who is looking to stock up on cheap performance basics and isn't too fussy about the fit or fabric. Their clothes are sturdy enough, but they aren't investment pieces or stylish enough to fall into that athleisure category a lot of people are looking for right now.
These are clothes for lounging around at home or hitting the gym that you can pick up for an extremely approachable price.
Other brands like Unbound Merino or Barbell offer a more high-fashion alternative, but the price point is in a completely different ballpark.
The Verdict Activewear can be quite expensive, 32 Degrees offers
 a more affordable alternative.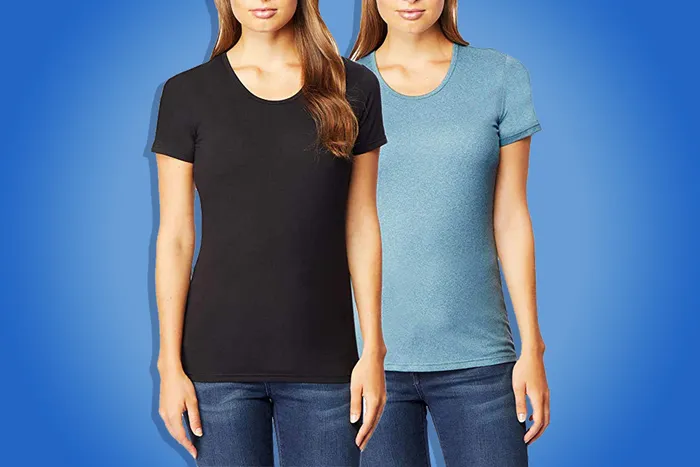 Now, am I a little spoiled with my activewear? Sure. However, I appreciate what 32 Degrees brings to the table. If you're not in the spot to drop a lot of money on clothing that isn't going to be in the office, they offer a solid option.
Their shirts, sweats, and underwear are a solid value, and they have multi-packs where you can save even more. Their performance fabrics get the job done, and the fits are solid for the money.
The puffer jacket is where this brand defied my expectations. I went out and about in this puffer, I packed down into the carrying case, and I unpacked it and fluffed it. Something that's travel-ready and can keep me toasty in late November in Chicago at that price? A pretty sweet deal.
Overall, 32 Degrees had one standout piece and others that were pretty equal to my expectations. For activewear at this price, you're not likely to find a better deal.