boohoo Review: Womens and Mens Clothes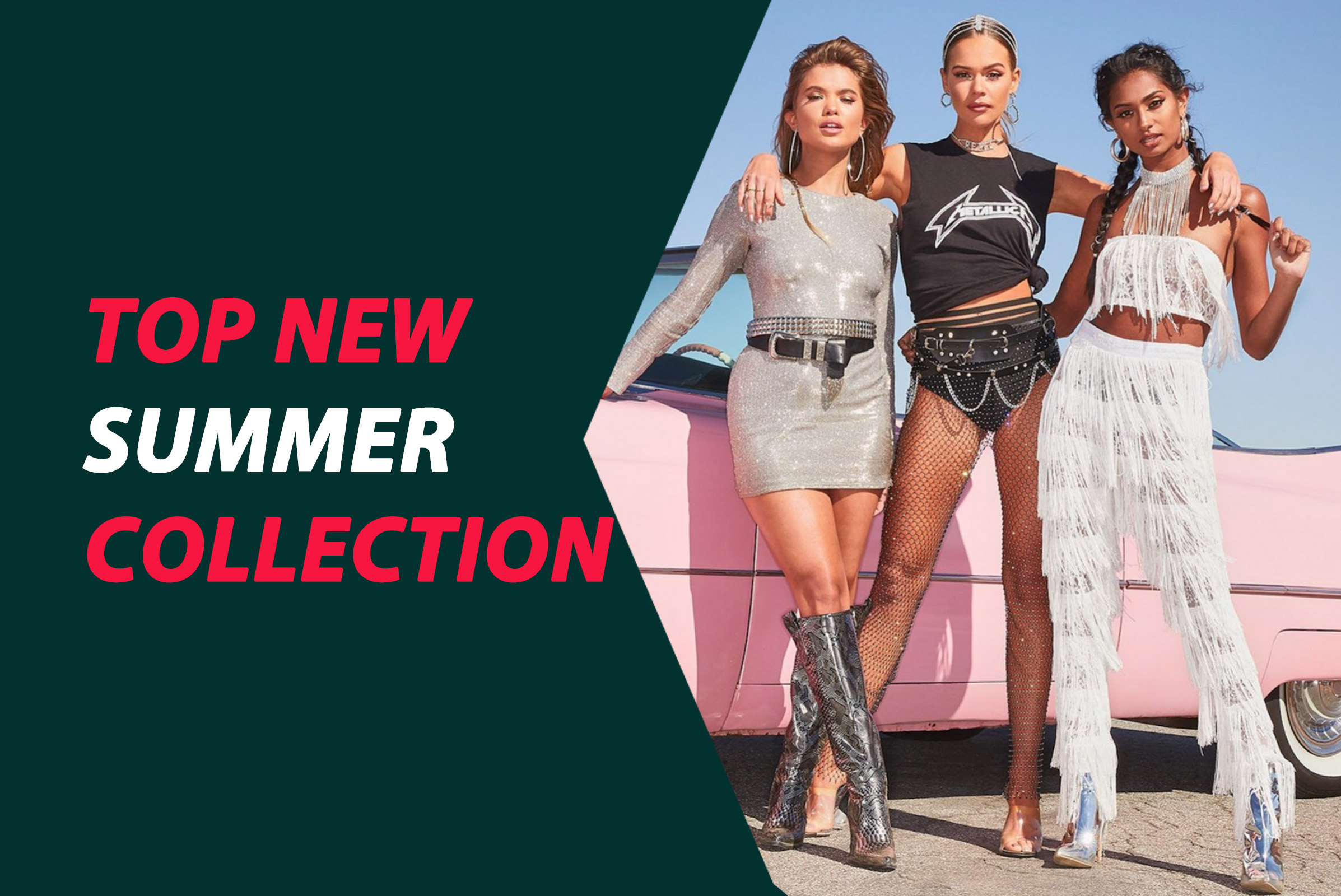 About Boohoo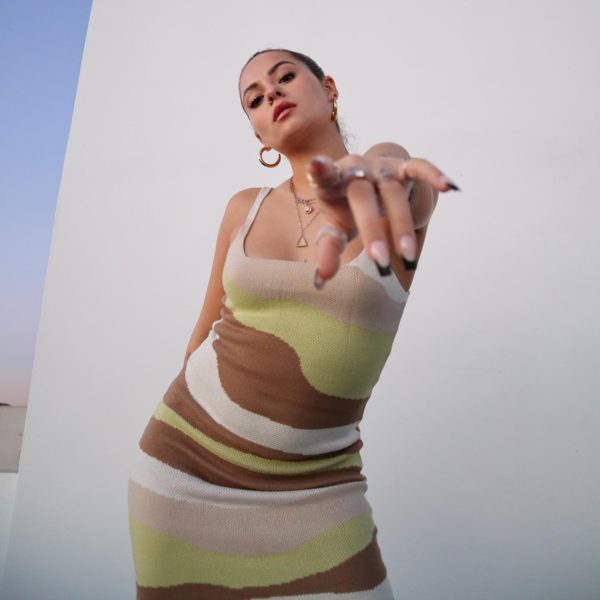 Forget serious fashion, Boohoo wants to make clothing fun again with a wide selection of products for men and women to help create your personal style! If you've been wanting to add a bit more interesting looks to your closet, then Boohoo might just be able to help you out.
With over 9.7M followers on Instagram and 3.8M likes on Facebook, it's quite obvious this brand has really captured people's hearts. They've even been featured in Forbes, Teen Vogue, and Elle.
What can be said about them? That's what we're going to find out. This Boohoo clothing review will look beyond Boohoo clothes and give you all the info on background, pricing, shipping, reviews, and more to help you decide how best to spend your hard-earned money!
Overview of Boohoo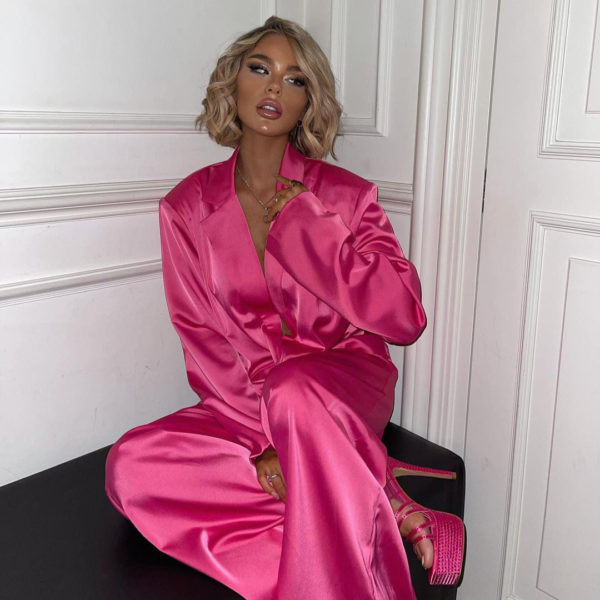 Launched in 2006, Boohoo embraces the idea of being your fashion BFF to make shopping fun, inspirational, and accessible. No drama here; only deals as you find the style that works best for you. Originally established in London, Boohoo has since moved to LA with international offices in France, and Australia.
Boohoo has been working on establishing a sustainable alternative practice regarding materials for their clothing. Moving forward, items will be made 20%-50% with pre-used fibers, organic cotton, and fabrics obtained from responsible sources. The goal is to cut textile waste and find a more manageable option that works for the environment rather than against it.
Now that we have a bit of background on the company, let's go over some quick highlights:
Highlights
Super fun and creative styles
Klarna, Afterpay, and Quadpay available
Inclusive sizing
Petite, tall, and maternity categories
Eco-friendly fabrics
28-day returns
It seems Boohoo is doing their best to turn the idea of 'fast fashion' on its head, which is a promising thing to see. However, this Boohoo clothing review will dig even deeper behind-the-scenes to see if the brand can stand up to the hype of fashion bestie.
Boohoo Review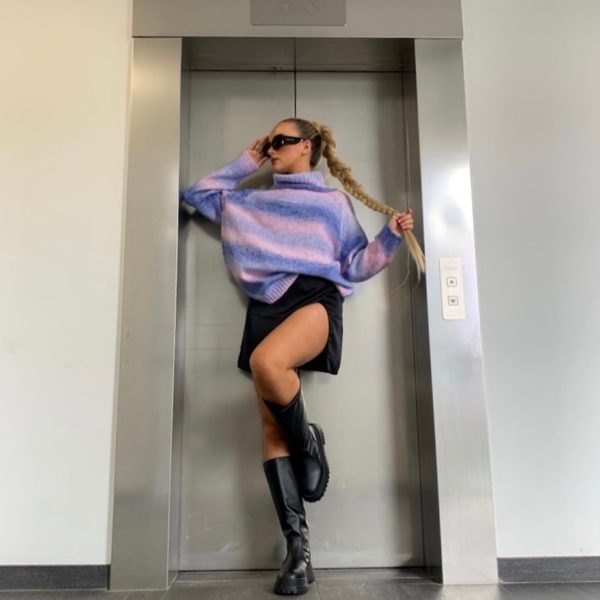 Boohoo products can transcend age and gender, leaving so much to explore before buying! Whether you're a Boohoo man looking for a solid pair of shoes or you're more into Boohoo women's fashion for that perfect dress, this brand has you covered! Here are some of the top designs this company has to offer!
Boohoo dresses, jeans, tops — oh my! This brand brings Boohoo curves, plus sizes, and maternity wear to a new level of women's fashion. With so many options we narrowed our list down to a few top best sellers!
Boohoo Maternity Bodycon Dress Review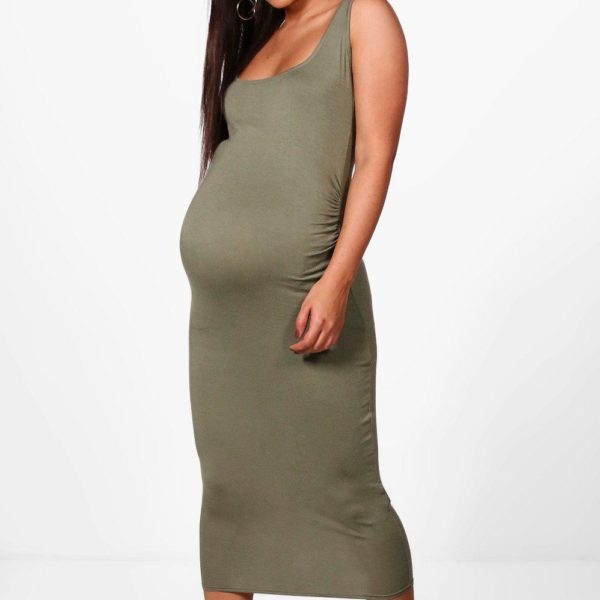 Maternity clothing doesn't need to be drab; you can rock your baby bump in the Boohoo Maternity Bodycon Dress!
This Boohoo maternity dress is designed for peak comfort with its light polyester, viscose, and elastane blend. You don't even need to think about it — just throw it on and you're out the door. Long, flexible, and available from US sizes 6 to 12, this is a must-have for any expecting mother.
The design works for both casual and formal situations, keeping you comfortable in any environment. You have three choices in color:
The Boohoo size chart will help you best select the size you need to be serving style until that baby is born!
Even better, this dress is currently down to $8 from its original $20. Buy now to save a bundle for the comfort you need in your second trimester. Klarna, AfterPay, and Zip are available with payment plans.
Boohoo Plus Cap Sleeve Jersey Midi Dress Review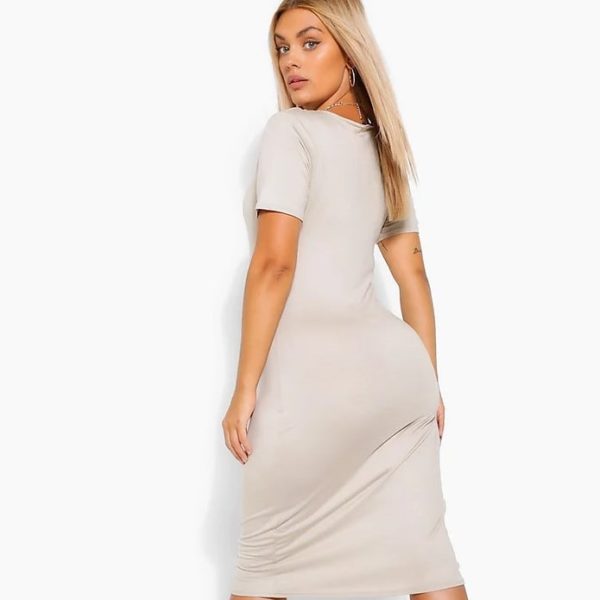 Every woman needs an outfit they can throw on at a moment's notice and still look effortless. The Boohoo Plus Cap Sleeve Jersey Midi Dress even comes in a variety of colours so you can pick what works best for you This Boohoo plus size dress is one of many Boohoo plus options.
Made from a jersey knit, this dress will flow over your incredible curves. The dress is available in US sizes 12 to 24 and comes in seven colors:
Stone
Gray marl
Khaki
Red
Navy
Black
Orange
Dressed up or down depending on what you need, this dress is a perfect addition to your closet for only $30, currently on sale for $12. Klarna, AfterPay, and Zip are available with payment plans.
Boohoo Acid Wash Rip Split Hem Jeans Review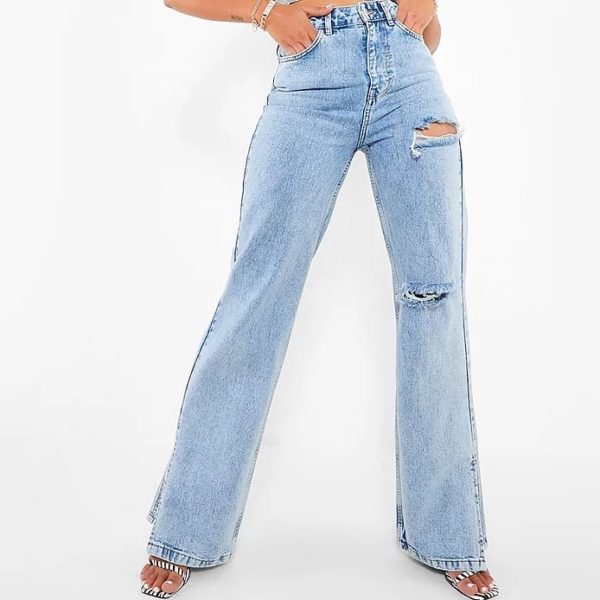 For those moments you want to be on trend without spending a ton of money, these Boohoo Acid Wash Rip Split Hem Jeans make a statement unlike any other. Slight rips in the material rough up the look just enough to give a bit of attitude to your style without making it seem too forced.
Available in Boohoo USA sizes 2 to 12, these jeans are perfectly suited for any season. Forget make or break, these stunning ice blue jeans will forge a new fashion with any top you choose to pair.
This item is currently on sale for $22, down from its regular price of $56. Klarna, AfterPay, and Zip are available with payment plans.
Boohoo Basic V-Neck Ruched Front Thong Bodysuit Review
With Boohoo, curves will never be hidden! Show off your size with the Boohoo Basic V-Neck Ruched Front Thong Bodysuit. Available in a slimming black, your curves will pop and show off your assets with ease! Made from a polyester and elastane blend, you'll feel comfortable while stepping into your sultry side.
Who thought basic could look so bold? Boohoo front thong bodysuits are a simple and elegant design made to impress. For only $10 instead of the regular price of $20, you'll save on a stunning piece that will enhance your image to the next level.
Unfortunately, at the time of this Boohoo clothing review, this item is now sold out.
Boohoo Animal Print Scoop Neck Swimsuit Review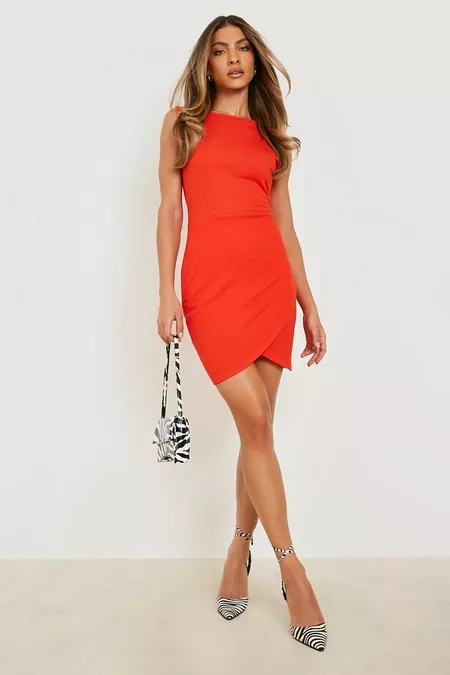 Boohoo swimwear lets your wild side out in the Animal Print Scoop Neck Swimsuit. When you walk around the pool or at the beach in this stunning one-piece, you'll have all eyes on you.
This purple hued swimsuit has high cuts on the leg to give you that va va voom factor! This polyester and elastane suit is made to breathe and keep you cool during the hottest summer days.
Available in US sizes 2 to 8, this Animal Print Swimsuit retails for $50, currently on sale for $24. Klarna, AfterPay, and Zip are available with payment plans.
It wouldn't be a full Boohoo clothing review without taking a look at men's fashion. Our favourite featured best sellers below are the best place to start diving into a whole new world of affordable menswear!
Boohoo Oversized Nirvana License T-Shirt Review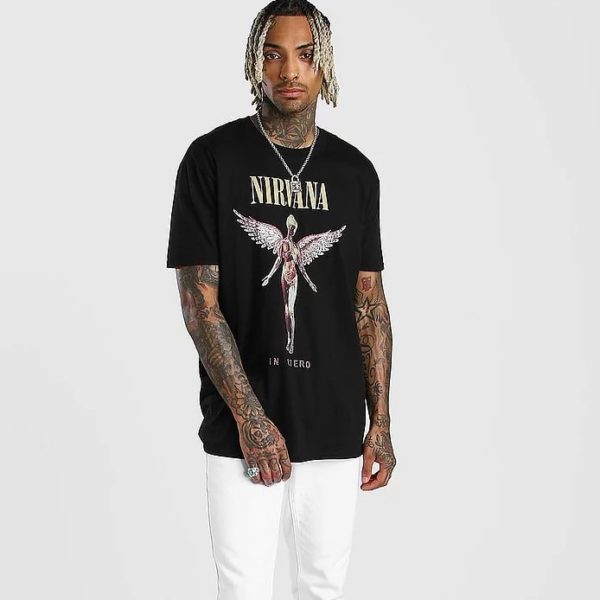 If you're a grunge fan from back in the day, then you need this T-shirt. There's nothing more classic than a simple black band t-shirt. And Boohoo's Oversized Nirvana License T-Shirt offers the perfect addition to your already growing collection. Pair it with some Boohoo jeans and you'll be strutting around in a classic casual look that can never be beat!
Made from jersey, this comfy tee will be your go-to piece when you're heading out for coffee or lounging with some friends. The shirt is available in black only and comes in US sizes S to L.
The Oversized Nirvana License T-Shirt retails for $30, currently on sale for $12. Klarna, AfterPay, and Zip are available with payment plans.
Boohoo Tapered Stacked Leg Shredded Jeans Review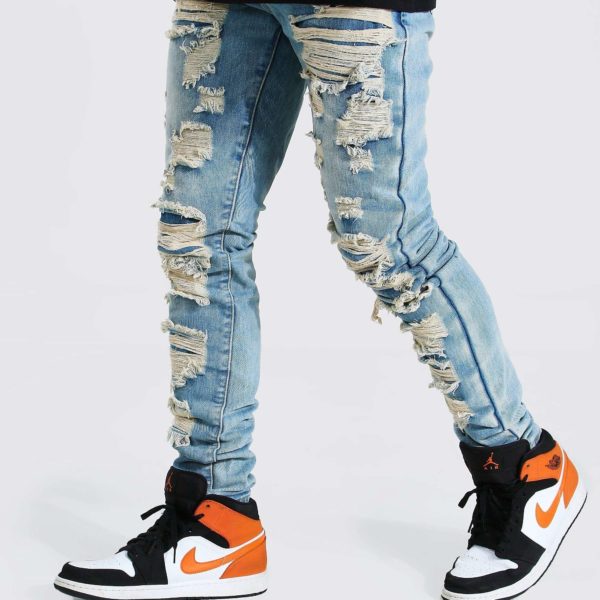 Your ultra casual look won't be complete without a pair of Boohoo Tapered Stacked Leg Shredded Jeans! These light blue jeans claim nothing but effortless style with the numerous shreds across the front. If you're going for an "I woke up this way/I don't care" vibe then these are the pants for you!
This distressed denim is the ultimate in cool and comes in US sizes 28 to 36. The jeans retail for $50, currently on sale for $20. Klarna, AfterPay, and Zip are available with payment plans.
Boohoo MAN Signature Mid-Length Swim Short Review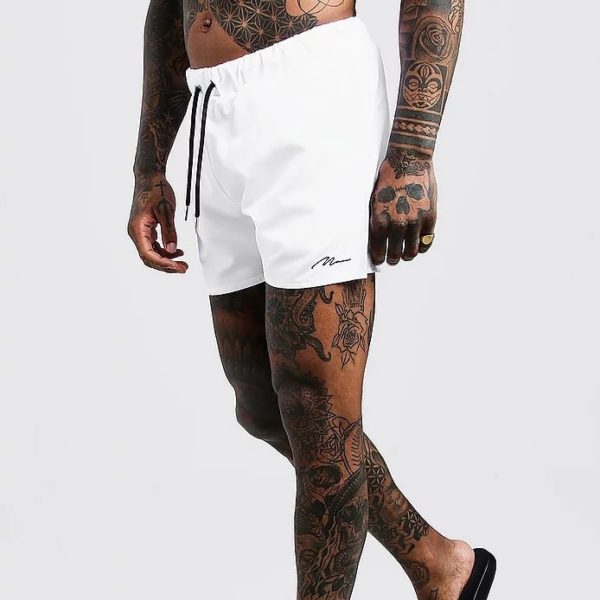 Get ready to take a dip in these Boohoo MAN Signature Mid-Length Swim Shorts. Don't be intimidated by not having anything to wear to that pool party when you've got this pair on hand. These swim shorts can transition from beach to backyard party in a snap.
Made from polyester, this white ensemble that will keep you looking and feeling cool for those nice summer swims! The shorts come in US sizes S to XL and are available only in white. No matter where you go, you'll be floating a smile in these incredibly comfortable swim trunks.
The Signature Mid-Length Swim Shorts retail for $24, currently on sale for $10. Klarna, AfterPay, and Zip are available with payment plans.
Boohoo MAN Script Deboss Slider Review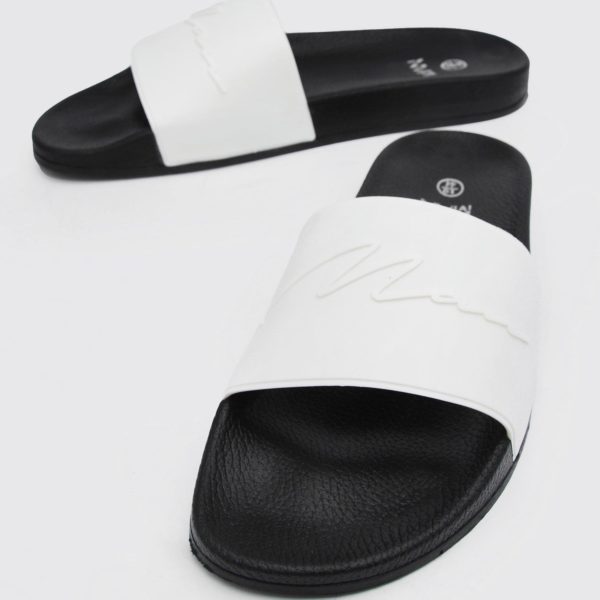 Boohoo shoes offer up new options you never knew you needed. Among those options are the Boohoo MAN Script Deboss Sliders. Looking for a quick set of sandals to slip on in the summer? Boohoo has just what you need in a bold black or white design.
Made from polyurethane, the sliders are available in US sizes 9 through 12, making these wide band sandals comfortable on your feet, no matter how long a trip you take. For only $6 instead of the usual $16, you may as well get two pairs. Klarna, AfterPay, and Zip are available with payment plans.
Who Is Boohoo For?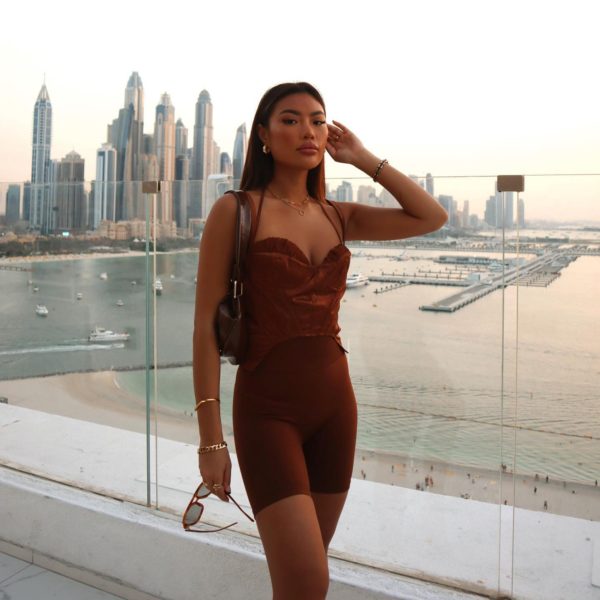 Boohoo style is geared towards people who are looking to spice up their wardrobe at a great price. No need to spend big money when you aren't sure what you want out of it yet. Boohoo advertising seems to lean more towards women and women's fashion than men, though their line has expanded to include men's fashion as well.
Comparison: Boohoo vs. ASOS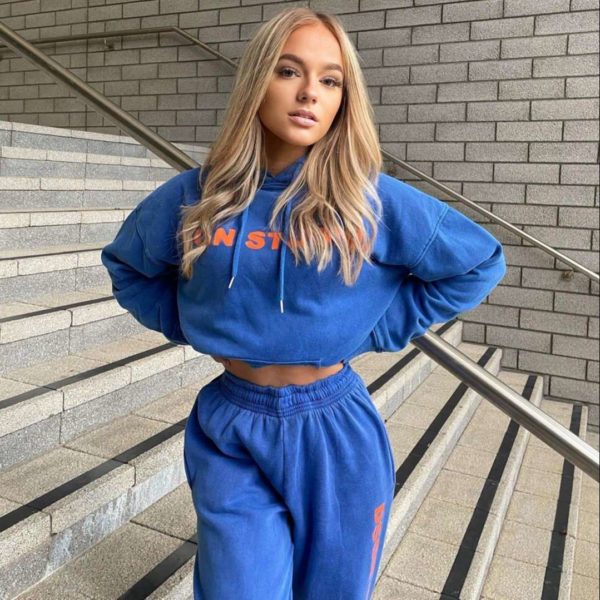 Boohoo's brand has skyrocketed through the past ten years, picking up speed through stocks, international offices, and most recently buying out other brands. Alongside them in their quest to win over online shopping is ASOS.
ASOS is a one-stop shop for men and women's fashion. Both brands offer affordable clothing to build your own style and individuality. Similar in style, price, and shipping reviews, what makes one better than the other?
The e-retailer giants are known for pushing out several hundred different styles each week, bombarding their customers with an overwhelming amount of choice. With fast fashion being a big drain on earth's resources, ASOS, much like Boohoo, has made efforts towards lessening their impact by reusing materials and using more sustainable methods.
In terms of pricing, ASOS and Boohoo are pretty on par with one another when they aren't having big sales. For example, ASOS' AX Paris Plunge Dress retails for $72, whereas Boohoo Off the Shoulder Midi Dress sells for $60, currently on sale for $24.
Both retailers also ship internationally, with ASOS offering free shipping over $50 and Boohoo has a flat rate of $10 in the US. For returns, ASOS provides their customers with free returns, as does Boohoo.
If you're interested in more information about ASOS, you can check them out here.
Boohoo Reviews: What Do Customers Think?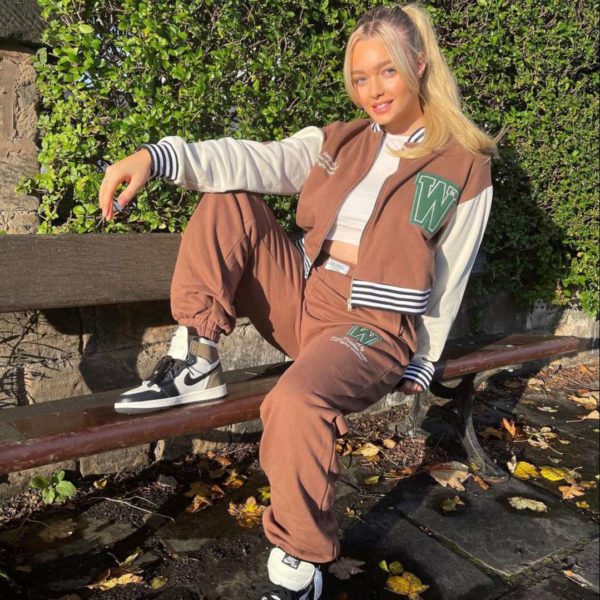 When it comes to fast fashion retailers, you may not always get the whole picture when you go to their website. That's why this Boohoo clothing review has packed in what their customers truly think about the brand.
TrustPilot's Boohoo clothing reviews are higher rated than other sites. At 4.3 stars out of 176,000 reviews, there are numerous fans who love their clothing, with one happy customer stating, "Very helpful and prompt customer service. Great experience. What more do you want. Boohoo is my go to place got clothes now."
Another satisfied buyer from Sitejabber mentioned, "I just found Boohooman a couple of weeks ago. The clothes all run a size small, maybe even a size and a half. The shirts fit width, but couldn't also cover the length for a Tall size. But, WOW, the quality! Especially for the price! Sturdy, thick material, fantastically made, and great looking."
And people can't stop raving about it on Influenster, rating it 4.1/5 stars out of 1,095 reviews. One person wrote, "I love the high waist jeans and the fabric. The company ships items very fast. The price point is perfect, and I love the plus-size collection."
Is Boohoo Worth It?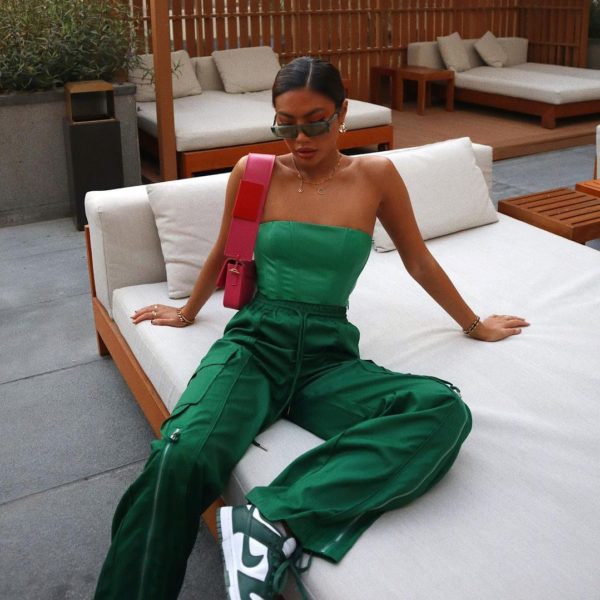 Boohoo's reviews definitely point to the brand being worth it. There are many Boohoo clothing reviews that preach their amazing experiences with the brand.
With that in mind, their affordable prices and expansive stock lend themselves to a certain type of individual – those looking to expand their style without having it break the bank. If you're looking to try something new and add a bit of flare to your wardrobe, then Boohoo is the perfect place to shop.
Boohoo Promotions & Discounts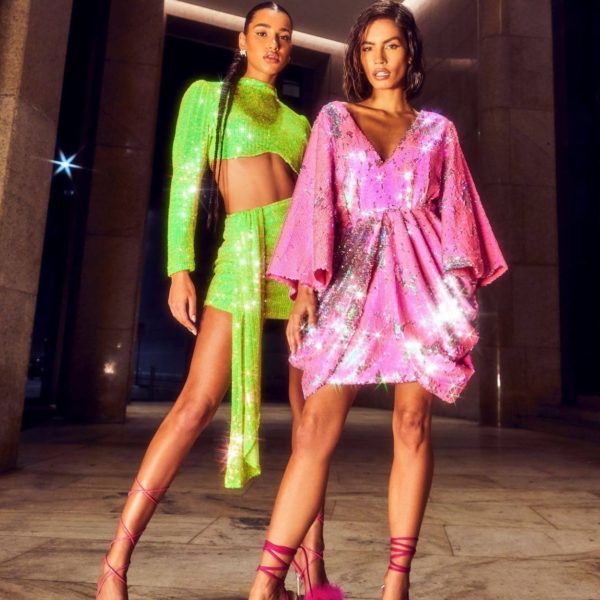 Boohoo promo codes appear throughout the website and offer great discounts on already low prices. Along with their sale section, you can get:
60% off everything in their New Season sale
50% off items along with $3 shipping
10% for subscribing to exclusive offers
5% Student discounts
Boohoo offers a page on their website dedicated to letting you know what promos and deals are available.
Where to Buy Boohoo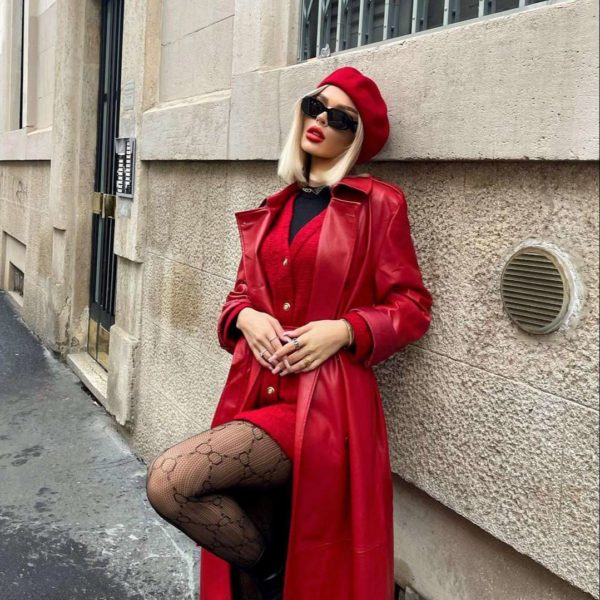 Boohoo clothing is available on multiple websites and platforms. The brand website www.boohoo .com offers the entire store selection along with their Google Play Store app. Boohoo clothes are also available on:
Lyst
Boohoo Man (dedicated entirely to men's fashion)
FAQ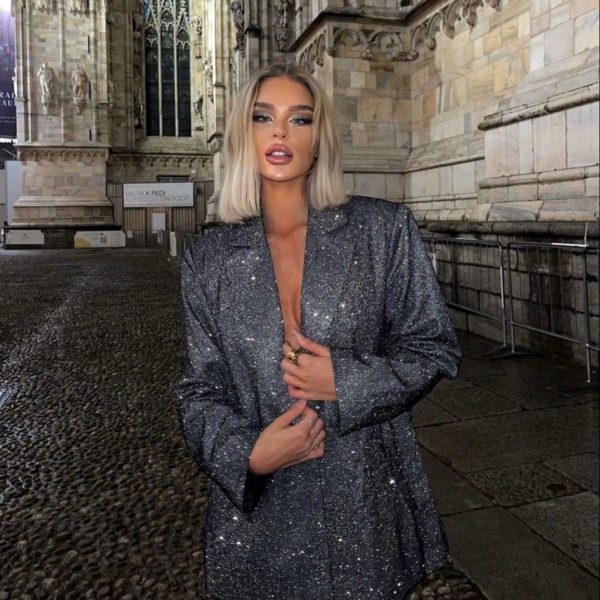 Where is Boohoo clothing located?
The US head office is currently located in Los Angeles, California. The former London company moved in 2017 amidst their launches of Boohoo Premium and Boohoo Beauty.
Where is Boohoo made?
This Boohoo clothing review found the brand claims the majority of their products (75%-80%) are manufactured in the UK.
Is Boohoo true to size?
Boohoo clothing reviews list some inconsistency regarding true to size. Many suggest the clothing is a perfect fit while some argue the sizes run a little large.
What is Boohoo's Shipping Policy?
Standard and express shipping options are available for all locations, but to determine the cost, check the delivery or shipping details page on Boohoo's website under your location. Boohoo covers all duty fees, but extra taxes may be added to your order.
In the US:
If you're ordering from Hawaii, the company recommends giving a 4-5 week delivery time.
Boohoo does ship internationally but again, you will need to check shipping fees through the dropdown menu under Shipping Information.
What is Boohoo's Return Policy?
Looking for a different style or didn't love what you purchased? Boohoo offers returns and full refunds within 28 days of your delivery. Unfortunately, exchanges aren't offered through Boohoo, however returns are a quick and easy process through Boohoo's new paperless method!
To return an item, follow these simple steps:
Package your item to prepare it for the return.
Log on to the Boohoo return portal and enter the necessary information.
Printing your label.
Send it off in the mail!
You'll receive an email verifying your return once it has been delivered to Boohoo. And don't worry about keeping your postage receipt because it's all tracked. That said, Boohoo does not cover any import taxes or duty.
For sanitary purposes, swimsuits, lingerie, face masks, jewelry, and cosmetics can't be returned. Everything must be in their original condition in which you received it.
Allbirds Launches Pink Running Shoes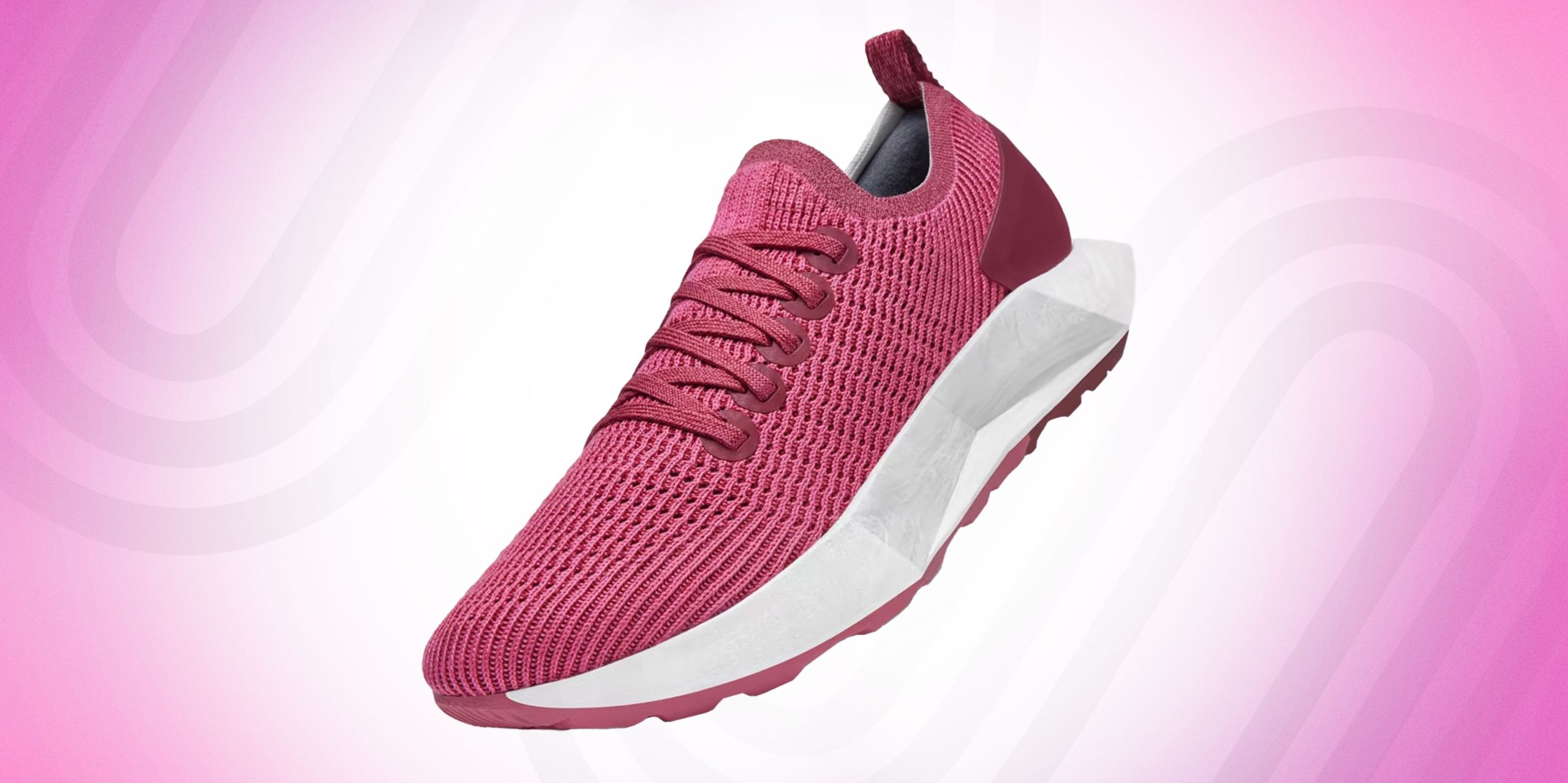 This post contains affiliate links. When you purchase through links on this post, we may earn an affiliate commission. Thanks.
Allbirds Pink Running Shoes
We've all heard the canonical phrase, "on Wednesdays, we wear pink" from the 2004 cult classic Mean Girls, but the phrase has been reincarnated in today's launch of the Allbirds x Lindsay Lohan collab which declares, "on Wednesdays, we launch pink." The pink to which the beloved brand is referring is a limited edition Lux pink color of the Allbirds Tree Flyer running shoe, available in both men's and women's sizes. The shoe also comes in six other color options and has gained attention for being both sustainable and a comfortable and reliable training shoe.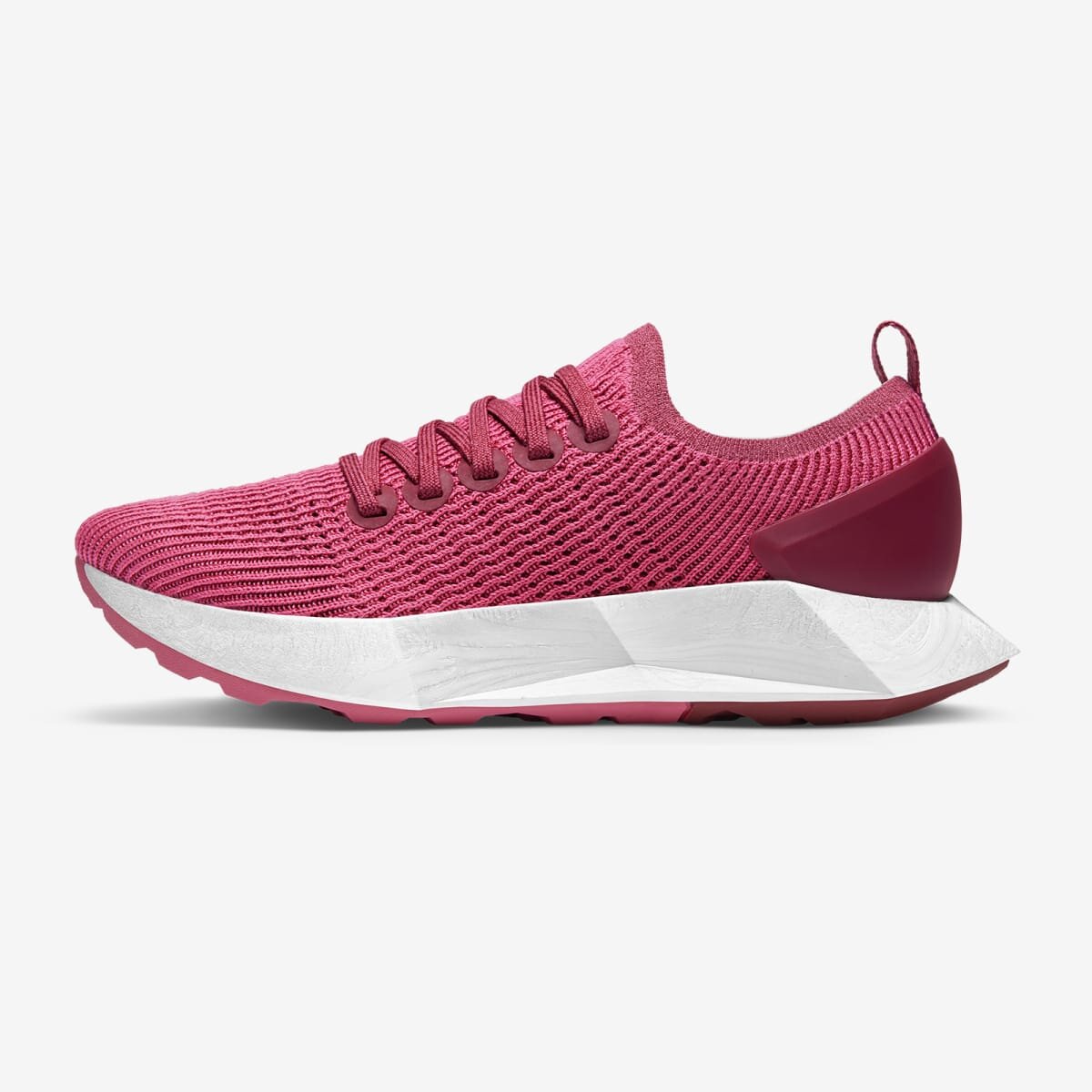 The shoe was most recently included in Runner's World's "What We're Testing" roundup for May. Runner-in-Chief Jeff Dengate found the shoe to be lighter and bouncier than Allbirds' original running shoe, the Tree Dasher. "It's a little lighter than the Dasher, the upper feels a bit more refined for running fast, and the innovative midsole is soft but can handle my daily runs," stated Dengate. "It's still a little heavier than comparable shoes—and there are a lot of great daily trainers you can find for $160—but it shows promise that Allbirds is committed to making a great running shoe without using petroleum-based products."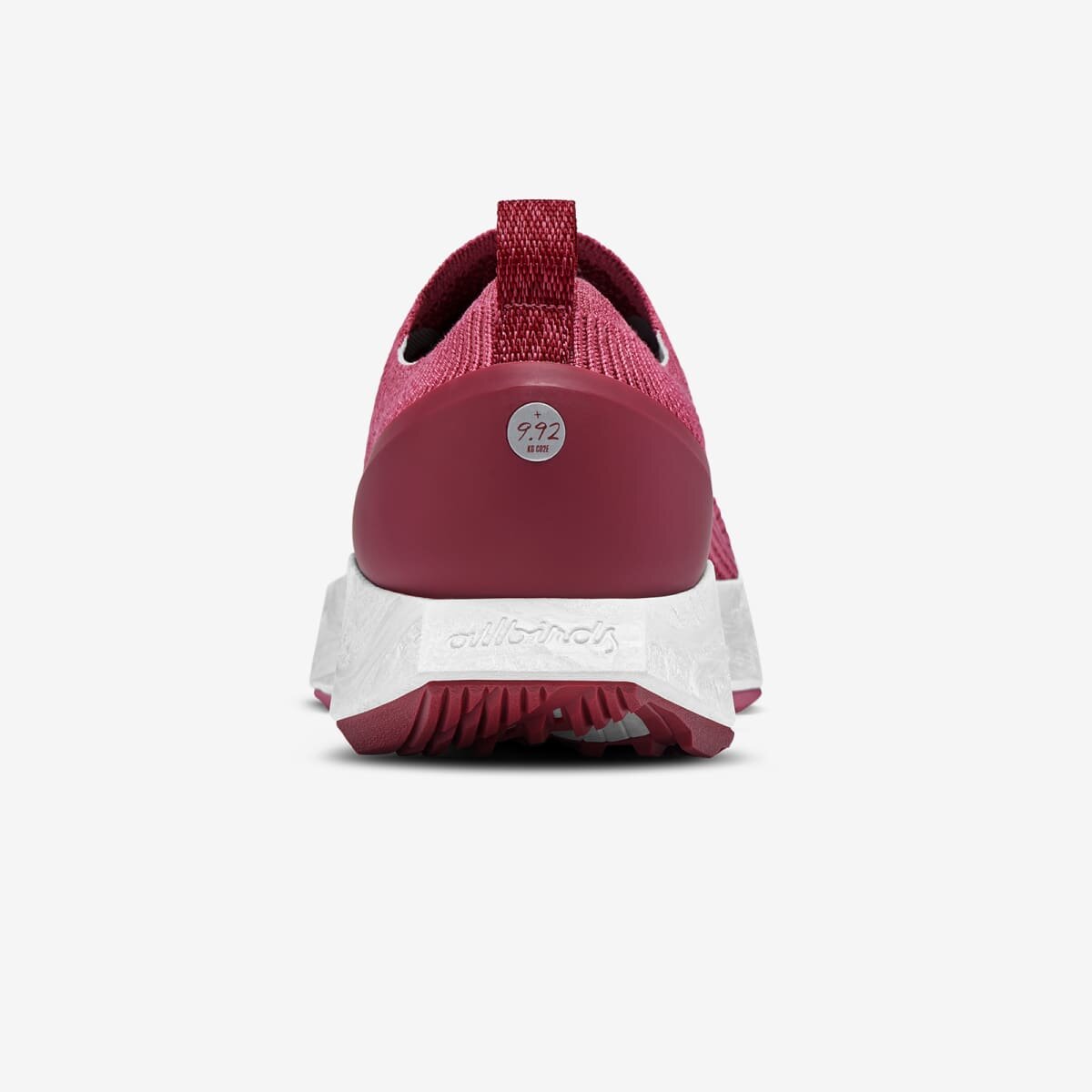 While sustainability has become a top priority for countless consumers, many companies have fallen short of the mark with their supposedly eco-friendly offerings, which have either become subject to greenwashing or are simply sub-par products. But Allbirds is actually doing the work, creating a quality product that's also actually eco-friendly. This shoe in particular is carbon-neutral and contains materials like castor beans, eucalyptus fiber, merino wool, and recycled water bottles. The brand has also pledged to continue lowering its carbon footprint as it expands its product offerings.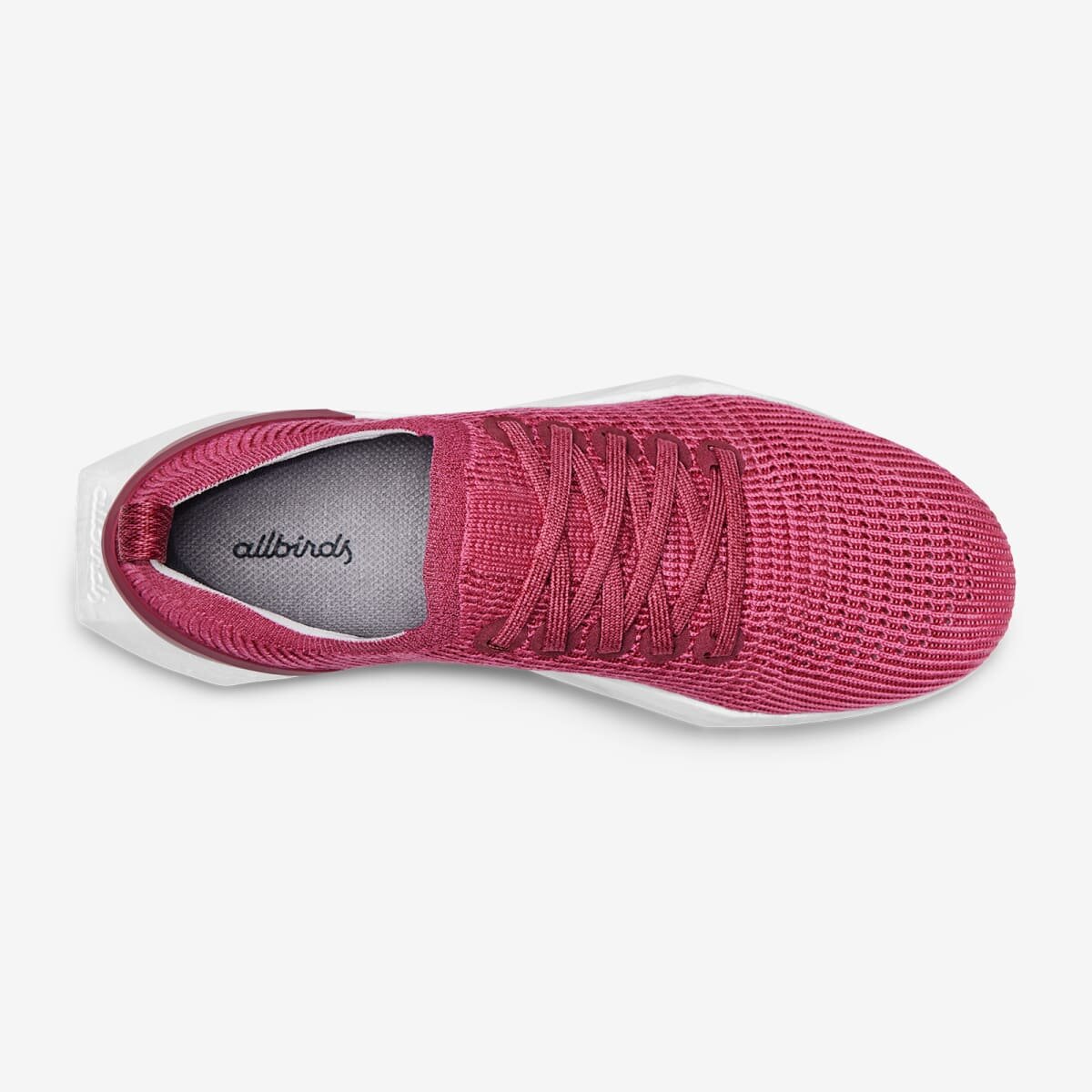 Besides her fame—and ties to their slogan—Lindsay Lohan may seem like a bit of an odd choice for a running shoe collaboration, but Allbirds says that was intentional. They state on their website, "with Lindsay's help, we're reminding the world that anyone and everyone can lace up and move their body."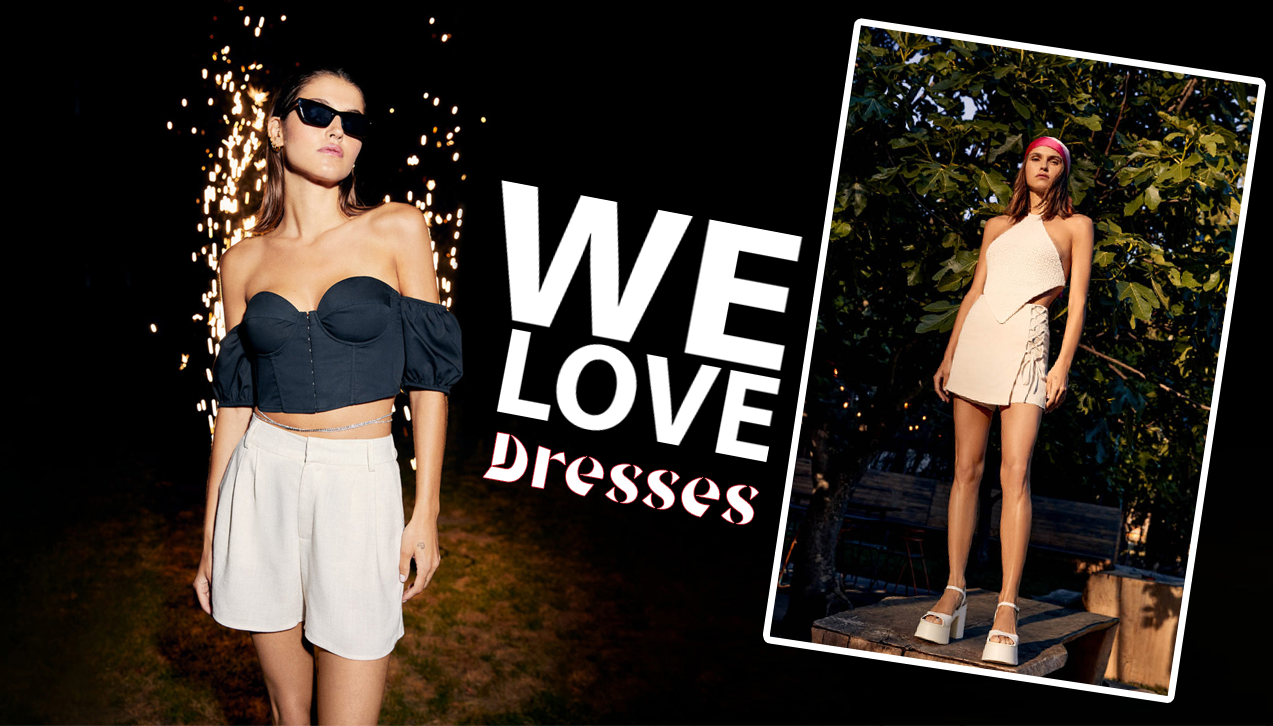 Overview Stradivarius
If your wardrobe is in need of a few –or a lot- more clothing items, there are a lot of clothing shops that you can go to and also a lot of department stores and retailers sell a huge number of clothing and accessories. So this might make your choice where to go quite difficult. We, from BritainReviews, have tried to make this choice a bit easier by asking real customers to write a review about their (least) favourite shop
One of the shops that we ask people about is Stradivarius. Read their reviews about delivery periods, ordering processes, quality and sustainability of the products, (un)friendliness at customer services and many more. Their reviews can help you to a closer look at how Stradivarius really run. You can expect if you decide to shop at their online store. This can make your decision to visit or avoid Stradivarius a bit easier.
About Stradivarius
Stradivarius is a clothing brand. The company founded by one single family in 1994 and its home base in Barcelona. In the years after they first started out, they have opened up many shops around the world and can now be found in, for instance, Maxico, China, Spain, Russia, Italy, Morroco, Egypt, Romania, Poland, Portugal, Ukraine, France, Colombia and many more countries. In their shops, they sell both men's clothing and women's clothing.
Their collection includes coats, jackets, bikers, skirts, polo shirts, sweatshirts, bombers, trench coats, parkas, shorts, trousers, blazers, knitwear, t-shirts, jeans, shirts and tops. But they also sell accessories like neck scarves, fragrances, purses, caps, hats, socks, belts, corsets, patches, pins, backpacks, sunglasses, underwear, cosmetic bags and jewellery.
And they sell shoes like sneakers, sandals, boots, ankle boots, heeled sandals, flat shoes, trainers and flat sandals. Besides these wearable products, they also sell lifestyle products like decoration, aromatherapy, stationary etc. And they also sell fragrances and body care.
Services of Stradivarius
On their website, you can create an account, select the products that you want and trust Stradivarius to deliver them right to your home. So you won't even have to leave your house.
Compliments, Complaints and Tips for Stradivarius
Do you already own clothing or accessories created or sold by Stradivarius? In that case, would you be willing to tell us about your experience? We would like to know what you think about this company.
What can you tell us about the quality of their products? Do their t-shirts stay in perfect condition for years to come or they really worn off after only one season? Are their dresses fashionable? And what about the people that work there?
Is customer service ready –and willing- to help you in case of a problem, question or complaint? Let us know via a customer review. Your review can help others to get a grip on what kind of shop Stradivarius really is and how they treat their customers.
Read real customer reviews about Stradivarius, a clothing brand with blazers, trench coats, bikers, jewellery, parkas, coats, jackets, shirts etc.
32 Degrees Review : Clothing & Accessories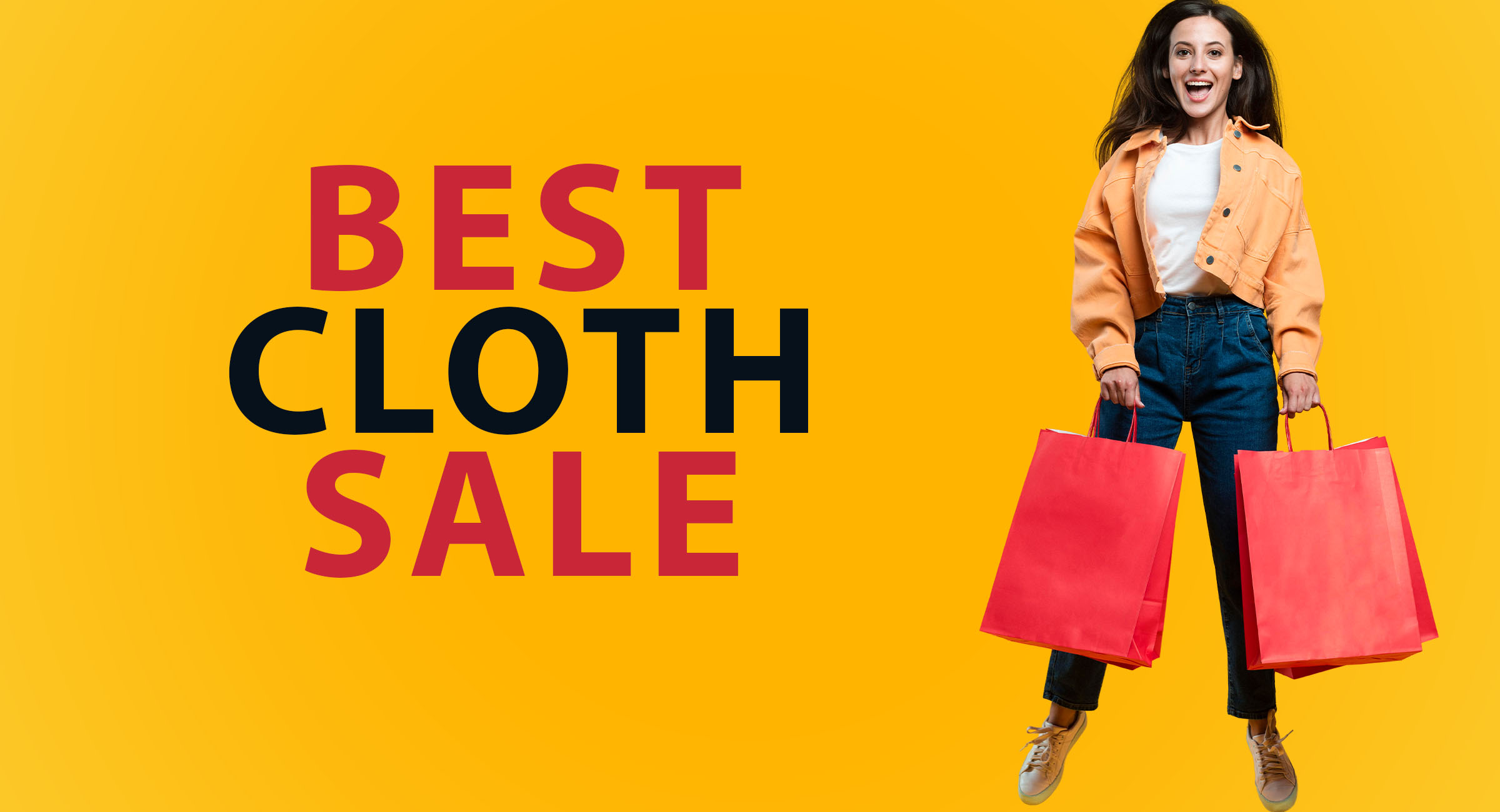 About 32 Degrees Review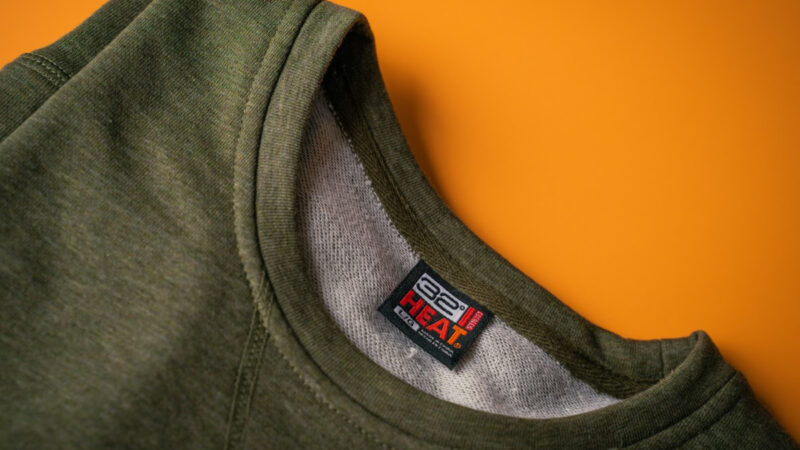 Activewear generally isn't cheap, and gearing up for your morning runs, evening HIIT workouts, and days where you don't feel like wearing real clothing can take a toll on your wallet.
32 Degrees offers functional clothing at a much lower price than some of the other brands out there, but how does its quality measure up? This 32 Degrees review will give you the lowdown on just what it is they offer, and what they don't.
Once you've switched out a button-up and slacks for a compression tee and joggers, it's tough to go back unless you're going out to dinner, popping into the office, or otherwise being social.
These days my activity generally revolves around working at home, working out at home, and running out for groceries so I can cook and eat at home. My neck hasn't seen a collar since 2020.
The problem I've run into is that wearing activewear day in and day out can cost a small fortune.
32 Degrees is looking to solve this problem and offer high-quality, low-cost activewear that isn't as risky as picking up one of those mystery brands from T.J. Maxx.
Do they deliver? Keep reading to find out.
Overview of 32 Degrees Review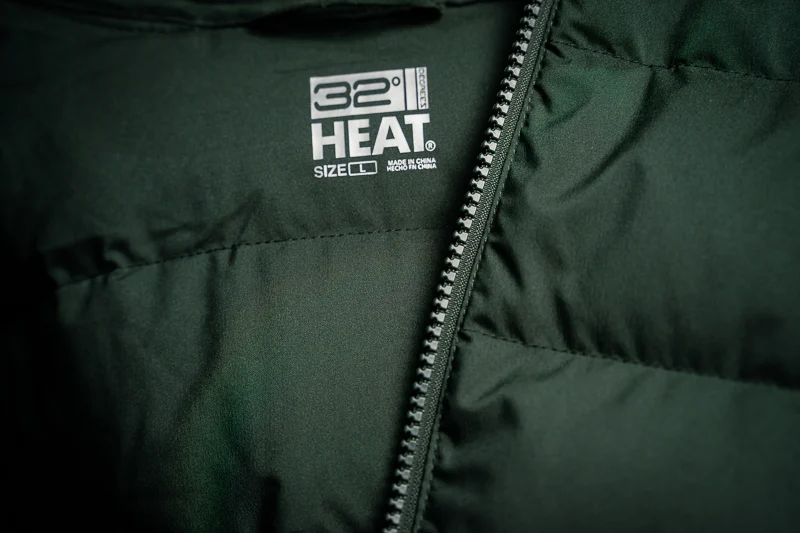 32 Degrees is an activewear brand that has a mission of providing functional clothing at prices that won't flatten your wallet.
They offer a full range of activewear and outerwear for both men and women, from base layers and accessories to tees, polos, puffer jackets, and more. Basically, if it's a performance garment, 32 Degrees likely has at least a few options for you.
Basic is the name of the game with this brand. You won't find many of the wild prints and highlighter colors that you'll see with brands like Under Armour or Adidas.
With 32 Degrees, these are clothes that solve a problem. It's not the most fashionable activewear around, but you also won't have to refinance your house to pick up a new week's worth of gym clothes after you've dropped a few pounds.
From the products I've tried and thumbing through the rest of the products they offer; fashion isn't at the forefront of what 32 Degrees offers.
If you're on the hunt for stylish loungewear that can handle a workout and look good enough to hit the town afterward, you're going to end up spending more mon
32 Degrees Review32 Degrees Review Cool Classic Crew T-Shirt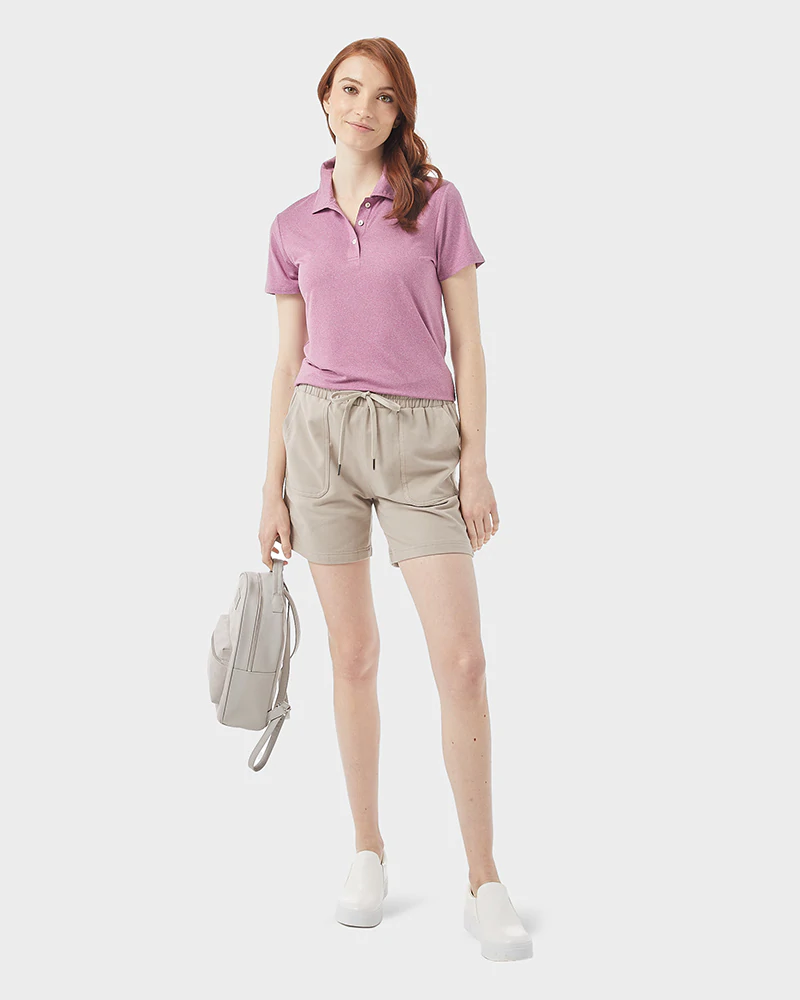 The Cool Classic Crew T-Shirt is one of the best values for the price that I've seen on activewear anywhere. Ever.
On paper, this shirt isn't groundbreaking. Its 90% polyester, 10% spandex construction is pretty standard for activewear. The fit isn't exactly what I wanted it to be, but it's also pretty standard for a performance tee.
What sets this shirt apart, like many of the other products offered by 32 Degrees, is the price. You can pick up three of these tees and not even be at the price of one performance shirt from some of the other activewear brands out there.
I put this shirt through a workout, and it delivers on its promises. The four-way stretch kept up with me and the moisture-wicking kept me dry from the treadmill to the kettlebells.
The knowledge that this shirt also costs about as much as a nice cup of coffee may have also affected my impression of its quality, but how couldn't it?
This isn't the most high-tech workout shirt I own. It also doesn't have the most flattering fit. However, what it offers at the price it's offered makes this shirt a great deal.
Cotton Terry Pullover Crew and Joggers Set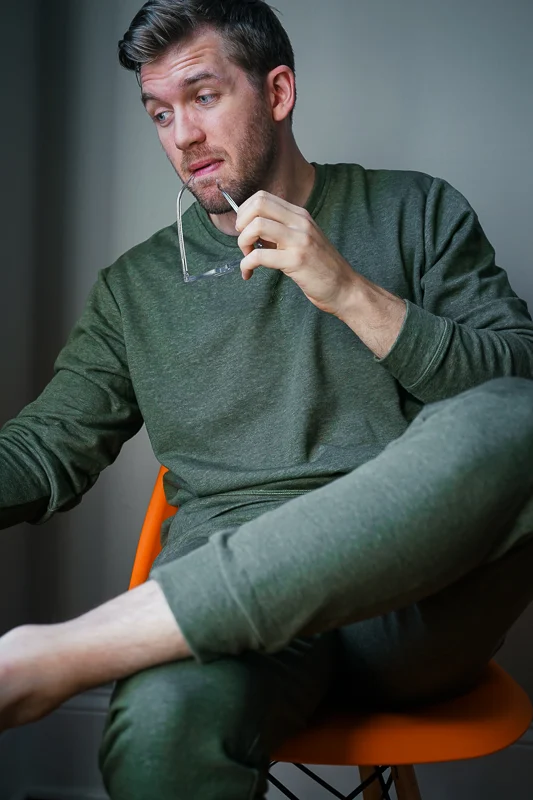 It seems as if the last two years have been almost entirely appropriate for sweats, which means I've had to stock up.
The Cotton Terry Pullover Crew and Joggers Set from 32 Degrees gets the job done well for the price.
Honestly, when I hear "Cotton Terry," I expect a certain softness from the quality. These sweats are certainly soft, but they're just about as soft as any other pair of cotton sweats. However, because of their price point, I don't hold it against them.
I opted for the olive green, which I'm happy they offer, and the set looks great. Although I've mainly worn this set of sweats inside while catching up on work and scrolling through Netflix, I've comfortably popped out of the house in them to snag groceries and pick up a latte.
The top has a regular fit that's a touch roomy in the midsection, but it's slim enough to fit well in the chest and arms while also being great for layering. The bottoms fit somewhere in between standard sweatpants and joggers.
I've found that the joggers have a much better silhouette if you pull up the pant legs a bit and let them scrunch. Then they'll have a cropped bottom that you can easily pair with sneakers to run errands in style.
Overall, I'm happy with this set of sweats. They didn't blow me away, but for the price, I'm not convinced they can be beaten.
The 32 Degrees Active Mesh Boxer Briefs pleasantly surprised me. Some underwear from activewear brands tends to be too tight and rigid.
The Active Mesh Boxers are made from a performance mesh for plenty of airflow. The length on the legs is great, and they don't ride up throughout your workout, so you're not constantly making adjustments.
This pair of underwear also fits well in the waist, being fitted and stretchy without the elastic squeezing the life out of you.
The moisture-wicking and anti-odor qualities of these boxers, along with the mesh, make them a great addition to your gym bag, especially at the low price point that's consistent across the brand.
I've found only one issue with this underwear, which is that the mesh is a magnet for lint in the dryer. Of course, this isn't a deal-breaker, but if you're going to pick these up it would do you well to only wash them with other performance fabrics, as I've spent longer than I'd like to admit picking cotton lint out of them.
Ultra-Light Down Packable Jacket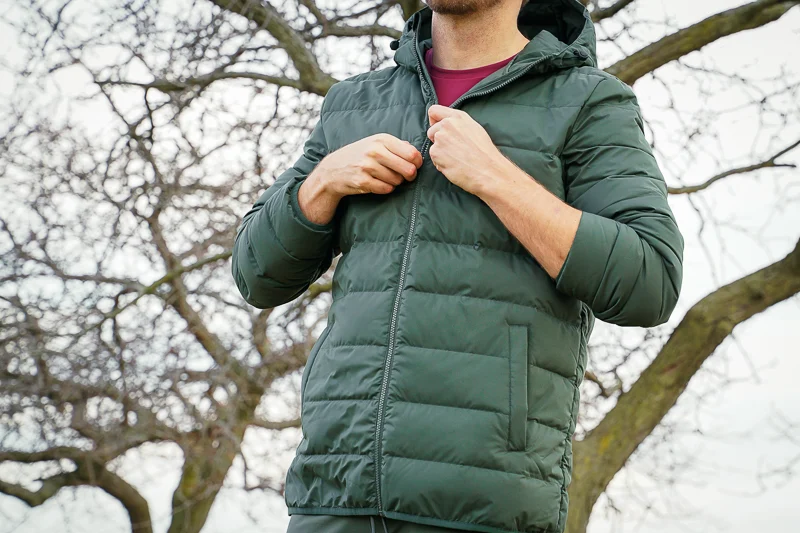 A stylish, high-quality down jacket at an extremely affordable price point that packs down to not much larger than a two-hand burrito? They live in the same place as leprechauns, right?
They're real. And they're made by 32 Degrees.
The Ultra-Light Down Packable Jacket is by far my favorite item I've tried out from this brand, and it also offers a pretty insane value.
Let's go through the specs. 650+ power down fill that meets the Responsible Down Standard put forth by the Control Union, a water-repellent finish on the polyester shell, side-zip pockets, and a hood. The jacket also packs down into a small carrying case that you can easily toss into a backpack or a carry-on.
Honestly, the only gripe I have about this puffer jacket is the fit. However, that's not a gripe that doesn't extend to pretty much every other puffer jacket out there—they're just not made to have a super tailored fit.
Getting what you get from this jacket at its price point makes it a winter must-have, especially if you're going to be traveling.
What do Other Reviewers Say About 32 Degrees?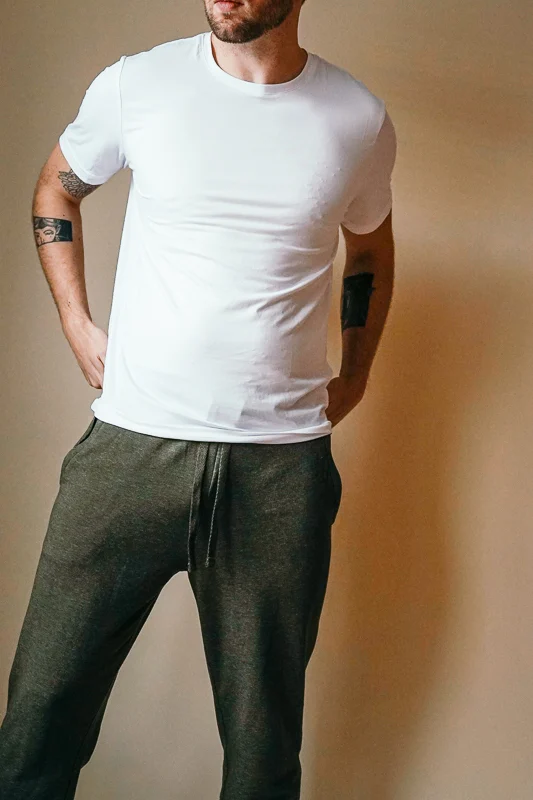 The reviews are a little all over the place when it comes to 32 Degrees. Some reviewers share the same sentiments I do, applauding the quality you're getting for the price point. Other reviewers seemed to be expecting the quality and the bells and whistles that come with higher-priced brands.
I'd say overall the reviews are positive, but low price-point items like these will always be divisive.My Overall Thoughts On 32 Degree
What I Like The low price point allows you to stock up on activewear basics without spending a fortune.
I like the range of products they offer—if I need to pick up some workout sweats, tees, or performance clothing on the cheap, I know just where to go.
The quality of the puffer jacket was really surprising for the price, and I love that it packs down to such a small size.
What I Don't Like
Aside from the puffer, the quality of the other pieces I tried wasn't super high. This is by no means a dealbreaker, as you can't pay the prices they offer and expect them to compete with the fits and quality of more expensive brands.
Who is 32 Degrees for?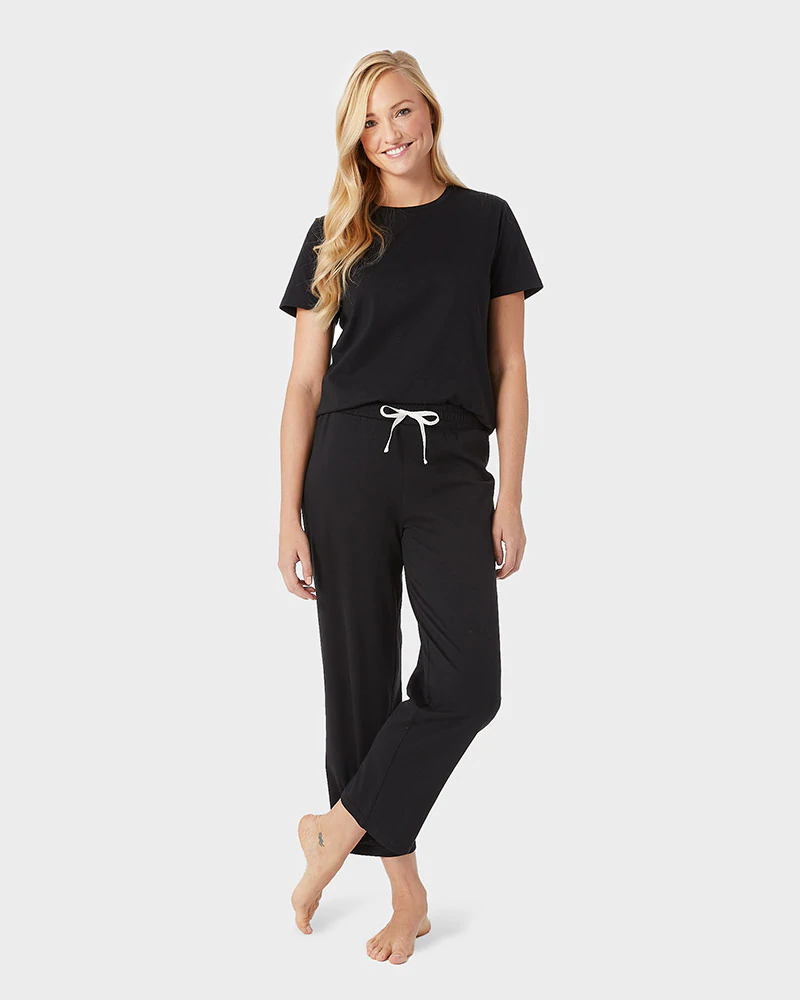 32 Degrees is for someone who is looking to stock up on cheap performance basics and isn't too fussy about the fit or fabric. Their clothes are sturdy enough, but they aren't investment pieces or stylish enough to fall into that athleisure category a lot of people are looking for right now.
These are clothes for lounging around at home or hitting the gym that you can pick up for an extremely approachable price.
Other brands like Unbound Merino or Barbell offer a more high-fashion alternative, but the price point is in a completely different ballpark.
The Verdict Activewear can be quite expensive, 32 Degrees offers
 a more affordable alternative.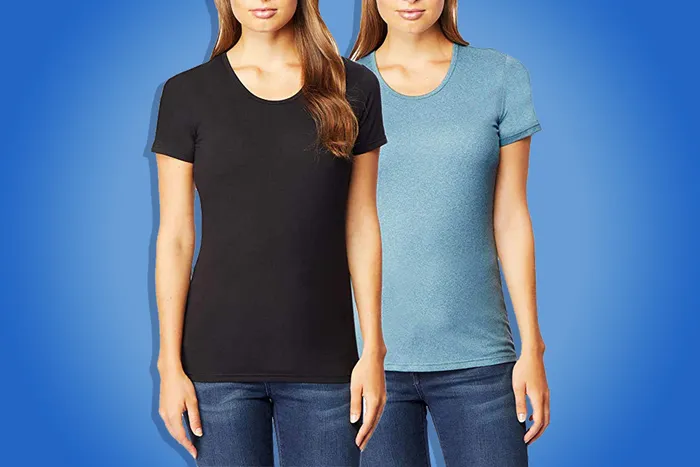 Now, am I a little spoiled with my activewear? Sure. However, I appreciate what 32 Degrees brings to the table. If you're not in the spot to drop a lot of money on clothing that isn't going to be in the office, they offer a solid option.
Their shirts, sweats, and underwear are a solid value, and they have multi-packs where you can save even more. Their performance fabrics get the job done, and the fits are solid for the money.
The puffer jacket is where this brand defied my expectations. I went out and about in this puffer, I packed down into the carrying case, and I unpacked it and fluffed it. Something that's travel-ready and can keep me toasty in late November in Chicago at that price? A pretty sweet deal.
Overall, 32 Degrees had one standout piece and others that were pretty equal to my expectations. For activewear at this price, you're not likely to find a better deal.