Charlotte Russe Review – Is Legit or Scam?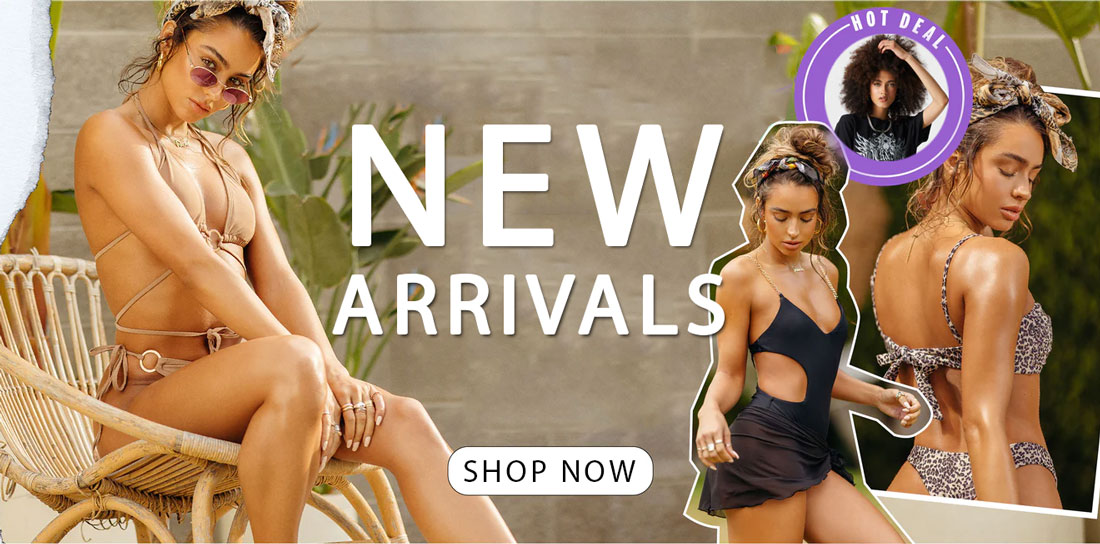 Charlotte Russe is a French dessert. However, this is not about the recipe and fast food shops, but fashion and fast fashion shops.
This is because three brothers started a fast fashion store some decades ago and named it Charlotte Russe after their favourite dessert.
Yes, Charlotte Russe is legit. This is not a scam because you will receive the product you purchased from the store without a problem. And they will not steal hard earned money or credit card details.
Charlotte Russe has passed through different ownership and stages but remains one of the most popular online fashion retailers in the U.S. They promise to provide you with the latest styles at the most affordable prices.
Top 5 Most Popular Fashion Stores Online:
This Charlotte Russe review will also x-ray Charlotte Russe to provide the information that'll help you decide if the online fashion store lives up to its promises, as well as whether it is worth trying.
Charlotte Russe at a glance
Online fashion retail store started in 1975, and currently owned by Advent International

Focuses on trending fashion for young women in their teens and twenties

Has over 500 physical stores in the US and Puerto Rico, and ships merchandise from these service centres to only the U.S. and some U.S. outlying territories

Provides an extensive product range which includes dresses, tops, bottoms, plus sizes, shoes, beauty products and accessories

Offers affordable prices as well as enticing promotions

Offers free shipping and product exchanges

Payment methods supported include credit/ debit cards, PayPal, store gift cards, Android and Google Pay

Use SSL technology and top-notch encryption to secure customers' sensitive information

Customer support available through telephone, and email
What is Charlotte Russe?
Charlotte Russe is a one-stop shop for young women fashion. They offer all the trending fashion trends to make you step out in style.
Charlotte Russe was started in 1975 by three brothers in California. The company changed hands in 1996 when it was acquired by Saunders Karp & Megrue (SKM), and again in 2009 when it was bought from SKM by Advent International. In that time, Charlotte Russe has gone from being private to going public and back still to being a private holding.
Through all the changes, Charlotte Russe has expanded, and now operate stores (over 500) in almost every state of the US. They still focus on their original customers of young women in their late teens and twenties. There are many new additions daily, to ensure that you have all the latest trending styles.
The online store can be accessed at charlotterusse. The website is available in English and Spanish.
Also, the website is fully mobile optimised. You can access it with all mobile platforms, such as Android, iOS, BlackBerry, Windows phone etc. All you need do is type the URL into your browser, and you'll be redirected to the mobile shop. You'll be able to browse through all the items in stock, place orders, and access every other service that you can access using the desktop.
Charlotte Russe makes it easy for customers to make purchases by providing detailed product description and product images. Images include close-ups and are shot from different angles, to give you a good view of the products. The products are described with clear bullet points. Where they have on-model clothes, the height of the models is given, to communicate dimensions properly.
Is Charlotte Russe legit?
Charlotte Russe is legit, not a scam. When it comes to buying things online, you can never be too careful. If you walk into a brick and mortar store to buy something, at least there is a physical location you can return to if it turns out that you were played; but with online transactions, it is different. Thus, almost all the time people will ask if an online platform is legit or a scam before sending in their hard earned money.
In this section, we'll provide the information that will help answer if Charlotte Russe is a legit online fashion retail shop or a scam. What was considered include the store's longevity, whether it is recognized by any legal jurisdiction, the identity of its operators, existence of physical stores etc.
Longevity:

Charlotte Russe was founded in 1975, with their first shop opening in San Diego, California. This means that the company has been operating for over four decades.

Suffice it to say that no scam shop can operate for that long. The scam houses are always short-lived. In just a short time, their scamming operations are discovered; and when the spotlight is shone on them, they pack up.
Legal recognition:

Charlotte Russe is a company that is duly registered as Charlotte Russe Holding, Inc., having a registered office at 5910 Pacific Center Blvd. Suite 120, San Diego, CA 92121. In the least, this shows that the company is 100% legal.

Scam platforms never obtain relevant licenses as registered companies. At most, they fake certificates to present to customers who are wise enough to ask. Don't go wondering if Charlotte Russe's certificates of incorporation are faked because the company went public in 1999 and traded stock in the stock exchange. Suffice it to say that there is no way a scam company will file papers with the Securities and Exchange Commission. It would also interest you that in 2009 the company was led back into a private holding for about $380 million (with shares bought at a price of $17.50 per share). Do you still doubt the legitimacy of Charlotte Russe?
Operators:

 Though started by three Brooklyn born brothers (Daniel, Frank and Larry Lawrence), Charlotte Russe has changed hands over the years, and is owned by Advent International since 2009. Advent International is a global equity firm that focuses on buyouts and strategic restructuring of companies. Apart from Charlotte Russe, the company has successfully completed the buyout of some other 335 companies in 41 countries all over Western and Central Europe, North America, Latin America and Asia. Suffice to say that scam platforms have hidden operators.

Physical existence:

 Charlotte Russe has over 500 physical stores in over 45 states in the US, including Puerto Rico. From these stores, they ship out merchandise. On the other hand, scam platforms, have only virtual existence. Usually, there's no warehouse or physical stores holding the merchandise, and that is why they cannot fulfil orders.

That said, the question of whether Charlotte is legit can be put to rest because with so many service centres, you'll most definitely get your orders.
Is Charlotte Russe safe?
Charlotte Russe is safe to use. You want to also make sure that the online shop is safe. Being safe means that your shopping with them will not expose you to cyber criminals and information phishers.
For example, when you use Charlotte Russe, by visiting the website, placing an order, and/ or contacting their support team, they collect sensitive information such as your name, email address, postal address, phone number, and credit card details. If this information is not adequately protected, it can be captured by hackers (of the underworld). You definitely will not want your personal information or sensitive information like your credit card details in the hands of these unauthorized third parties.
Charlotte Russe says that they take precautions, to protect the security of your personal information and to provide you with a safe and convenient shopping experience. This includes the use of encryption technologies and authentication tools, as well as organizational and managerial safeguards.
On the technical side, they use secure socket layer  (SSL) technology. SSL is the security industry's standard for establishing a secure link (between a device and a web browser) over a public network like the internet. In essence, a secure link is created between you and Charlotte Russe, and unauthorized third parties cannot peep in to see any of the data exchange in the secure link. Also, the data is encrypted before it is sent through the link, ensuring that even if it is captured by hackers, it cannot be read.
Organizationally, Charlotte Russe pledges to respect your privacy and use your personal information only as necessary to provide you with essential services, or to comply with laws and regulation.
That said, with the use of industry-standard security certificates and encryption, as well as a love act friendly policy, there is no doubting that Charlotte Russe is safe.
Product Range
There is a reason big supermarkets get more customers than smaller stores even if they offer similar prices. One is that customers will rather visit one store where they can find all the items they want to buy, rather than visit multiple stores to get different items.
Apart from the convenience offered, there's the prospect of cost savings by taking advantage of promos which gives discounts if total expenditure reaches a particular amount.
It's the same with online stores. You should want to buy everything you need in one place not only because of the inconvenience of visiting different stores for your fashion needs, but also so that you can take advantage of promos linked with the size of total expenditure. Therefore, it's important to consider if an online fashion store has a wide product range that will cover all your fashion needs.
In this regard, Charlotte Russe is focused on females in their teens and twenties; and they provide every fashion item for that class. The various product categories (as well as some product in each category) that you'll find in Charlotte Russe are as follows:
Clothes – these include tops, bottom, coats and jackets, and others including intimates and swimwear. The tops you'll find include: Tees, sweaters and cardigans, sweatshirts and hoodies, shirts and blouses, casual tops, going out tops and more. The bottoms you'll find include leggings, wide legs, trousers, joggers, shirts, skirts and more. Coats and Jackets include blazers, anoraks, faux fur, bomber jackets, moto jackets, denim jackets and more

Dresses – you'll find dresses for every occasion including Home Coming dresses, Holiday dresses, Party and Cocktail dresses, Wedding guest dresses, Bridesmaid dresses, Nightout dresses, Casual dresses, and Formal Dresses. These dresses different styles such as skater dresses, jumpsuits and rompers, bodycon dresses, sweater dresses, button-down dresses, T-shirt dresses, wrap dresses, long sleeve dresses, shift dresses, off the shoulder dresses, maxi dresses and more.

Jeans – products here are grouped by style and fit. In style, you'll find ripped jeans, cropped jeans, refuge jeans, and colour jeans. In a fit, you'll find skinny jeans, high waist jeans, push up jeans, bootcut jeans, mom jeans, and more

Plus sizes – this include plus dresses, plus jeans, plus bottoms (leggings, pants, skirts etc), plus tops (shirts and blouses, bodysuit, sweater and cardigan, casuals and going out tops etc)

Beauty – this include lips product (such as lip gloss, lip balm and more), eyes products (such as eye shadow, eyeliner, mascara, and more), face products (such as contour kit, powder and more), nails products (such as nail polish, fake nails and more), perfumes, and tools & accessories

Shoes – this includes boots and booties, heels, flats, sneakers and more

Accessories – this includes scarf, bags and wallets, hats, belts, socks and tights, hair accessories, sunglasses and more

Jewellery – these include necklaces, earrings, bracelets, rings, and jewellery sets
From the different product categories and a wide variety of products in each category, Charlotte Russe will get you stepping out in style no matter the occasion or season. But that is only if you are a young woman.
For everyone else (older women, kids or men), Charlotte Russe is not the place to shop for your clothing. This might be a disadvantage where a customer needs a one-stop shop for family fashion.
That said, Charlotte Russe is a one-stop young women fashion shop.
Prices
It is a no-brainer that you should consider the cost of products in any store, be it a brick and mortar store or an online store. Prices need to be pocket-friendly. Even when you are willing to pay top dollar for top quality, you'll still want to make sure that the particular item is reasonably priced.
In this regard, Charlotte Russe ticks all the right boxes. You'll be able to step into the store and come out in style no matter the depth of your pockets.
For example, you'll find a lot of elegant dresses at just about $20 or under; you'll find that almost all the top quality boyfriend jeans are below $25; there are excellent tops costing $15 or under, and almost all the leggings are $10 and under. Even shoes have attractive prices; with $15, you can get an array of flats, and with about $25, you'll be killing in some exotic boots and booties
Charlotte Russe Shipping
Two important shipping considerations are shipping cost and delivery times. You don't want the total expenditure on items to soar when shipping costs are added, and you also don't want to wait forever for your orders to be delivered to you.
In terms of shipping costs, online retail stores know that reducing shipping costs gives them a competitive advantage. As a result, many have employed various strategies to bring down the shipping cost, which includes offering flat shipping rates as well as free shipping. Thankfully, Charlotte Russe is no exception.
First, you should know that Charlotte Russe ship only to the United States, Military (AA, AE, AP) addresses, Puerto Rico, Guam, U.S. Virgin Islands and Canada. This would come as a big disadvantage because it means that if you live anywhere else, there'll be no luck ordering from Charlotte Russe.
In terms of delivery times; Charlotte Russe offers standard (ground) delivery for all addresses, but for US addresses they have additional shipping options such as economy air, expedited delivery, and express delivery.
To the US addresses (except Hawaii and Alaska), Standard delivery takes 5 – 10 business days and cost $5.00; Economy Air takes 3 – 4 business days, and cost $13.99; Expedited delivery takes 2 – 3 business days and cost $17.99; while Express delivery takes 1 – 2 business days, and cost $24.99.
To Hawaii and Alaska, standard delivery takes 5 – 15 business days, and cost $15.99, while Expedited delivery takes 2 – 3 business days, and cost $29.99. Only standard delivery is available for all other addresses that they ship to. To Canada, it takes 5 – 12 business days and cost $19.99; to Puerto Rico, it takes 5 – 15 business days, and cost $15.99; to Guam and the US Virgin Islands, it takes 15 – 20 business days, and cost $15.99; while to military addresses, it takes up to 24 business days, and cost $19.99.
An interesting takeaway from the shipping rate is that Charlotte Russe offers flat rates. Thus, you can order a lot of items at the same time without worrying that your shipping cost will increase with the number of items ordered.
Apart from the flat shipping rate that Charlotte Russe offers customers, it will interest you to know that they also offer free shipping. The only catch is that your orders must be equal to or more than a particular amount; and the amount is not set in the skies, as it is just $50.
If the total value of your order is equal to or more than $50, after all, discounts and promos have been applied, you're not charged a cent for the shipping. Offering free shipping is impressive, but it's more impressive that you do not have to spend over and above to qualify for free shipping. However, the free shipping offer is available to only US customers, excluding those in Hawaii and Alaska.
Returns Policy
Another important consideration when shopping online is whether the store has a returns policy that will allow you to return (to them) and an item that you do not like when you receive the delivery.
This is important as there are many reasons why you might not like an item when it gets to you. For clothing material, there's the issue of sizing. The item might not be the right fit, and therefore, unusable by you. There's even the possibility of the quality not meeting your expectations, or the item getting to you damaged. Whatever the case, a shop that prioritizes customer satisfaction will have a returns policy, and that's what you should go for. Thankfully, Charlotte Russe is that shop.
If you are not completely happy with your purchase, you may return it to Charlotte Russe within 30 days of the delivery date. They accept both returns by mail, and to any of their stores near you.
However, there are certain items that they do not accept returns on, these include jewellery, electronic gift cards, physical gift cards, swim, intimates, fragrance, nail polish, opened beauty products, and any other item noted as final sale.
To return items that are allowed, the items must be in their original conditions, with all tags still attached. This means items should not have been worn or washed.
Charlotte Russe makes returns very easy by including a returns label with every package. To make returns by mail, you can make use of the pre-paid returns label, and not worry about the cost of return at that point. It is when issuing you your refund that $6.99 is deducted as the cost of returns.
However, if you're returning any item because an incorrect item was delivered, or because it is defective or was delivered to you damaged, the cost of returns is borne by Charlotte Russe. They also allow you free returns for bridesmaid collection dresses. But for other reasons (such as sizing), you'll bear the cost of returns or use the returns label at $6.99.
Charlotte Russe also allows exchanges, that is returning an item and getting another as a replacement. However, exchanges are only allowed in the store. It's a good thing as exchanges are allowed at all because not many stores allow exchanges. The stores will require you to return the first item, get refunded for it, and place a fresh order for the other item. Exchanges make for a smoother buyer's experience, as it gets you the desired item faster. Therefore, it's a plus that Charlotte Russe allows exchanges.
Also, after receipt of your returns, Charlotte Russe will process a refund of your payment and will issue the refund to the original means of payment. The refund can take between 2 – 3 weeks to get to your bank account.
I was blown away by what followed. If returns get to Charlotte Russe after the allowed 30 days from the date of delivery, or the returns is without a packing slip or shipping confirmation email, you will still get a refund. Only that it will be issued as a store credit, instead of cash in your bank account.
This is super impressive. Many stores do not issue any refund if your returns do not get to them within the returns window. But, Charlotte Russe issues your merchandise credits which you can use to make purchases in the store.
Promotions
Almost every shop offer some form of inducement to attract new customers and to make former customers return to the shop. Online shops are no exception. The promos that these shops run should interest you because they slash the prices of items in the store, allowing you to get the items for less than their full prices.
Charlotte Russe, like every other online fashion retailer, run promotions from time to time. These promotions are varied and are both products specific and time specific. That is, they apply to particular products, and only run for specific periods. So at each particular time, you should check to know what promotion is running.
At this time of writing, some of the promos that were on include a 30% discount on dresses, shoes, plus sizes, jeans and accessories. Also, it was open to everyone, both first-time customers and others. Another promo was free shipping for orders over $30. This knocks $20 off the total expenditure required for a customer to get free shipping.
Promos that Charlotte Russe had run in the past included "buy one get one free" offers, as well as huge discounts of up to 50% on certain items. If you open their website, you're greeted by any promo running at the time. If the affordable prices of Charlotte Russe do not give you enough reason to buy from them, their enticing promotions which further knocks down their prices just might.
That said, I was disappointed to find that Charlotte Russe was not offering student discounts. There's actually a "student discount" tab on their website, but the excitement it brought died when it opened to a page that declared "discount not available".
This unavailability of a student discount is also surprising since Charlotte Russe targets the student age bracket (females in their teens and twenties). Also, this put Charlotte Russe a little step behind the competition, as many of the competing stores give student discounts. There are some that give 10%, while there are others that give as much as 20%.
That said, a students discount will surely give the target crowd more reason to come to the Charlotte Russe.
Charlotte Russe Payment Methods
Making payment for your items in a brick and mortar store is as simple as dipping your hand into your pocket/ purse/ bag and bringing out bills or your credit/ debit card.
If you'll also want a hassle-free payment process when shipping online, then you'll want to consider the payment channels that the online store supports.
Charlotte Russe does support a wide range of payment options, which ensure that making payments for items in the online shop is convenient. You can pay with a host of credit and debit cards, such as American Express, Discover, JCB, MasterCard, and Visa. You can also pay with Charlotte Russe Gift Cards and E-Gift Cards. They also support PayPal and PayPal Credit, as well as Apple and Android Pay.
Understandably, they do not accept Checks. They do not support cash on delivery and layaway plans, so you'll have to pay for your items at checkout, and your payment must be in full.
However, though it is not significant enough to be a deal breaker, it's disappointing that Charlotte Russe does not support web wallets or cryptocurrencies. Web wallets are increasingly becoming popular for making payments online, while cryptocurrencies (like bitcoin) are even threatening to replace fiat money in the future.
Customer Support
When shopping online, one service that you should not overlook is the customer support service of the store.
You may have questions that you want to be answered, or you may have issues with your order that you want to be resolved; and when you contact the support team with your questions or issues, you wouldn't want to be left hanging.
First, Charlotte Russe provides an FAQ on their website. This answers many of the frequently asked questions that have to do with shipping, payment methods, and more.
If you rather contact a support team for assistance; there's no problem as Charlotte Russe has set up a responsive team for that. The team is available every day of the week to attend to customers inquiries/ issues, but you can only reach them between 9 am – 10 pm (EST) on weekdays, and between 10 am – 7 pm (EST) on weekends.
You can reach the support team by phone (using the line: 888-211-7271) or by mail (using an online support ticket available on their website). It would interest you to know that Charlotte Russe does not keep you waiting forever when you send them a support ticket/ mail. They answer all mails in just a few hours; most times even under an hour. The telephone support is also impressive; as not too many online stores provide this.
Summary
There are many reasons to like Charlotte Russe. There's the fact that the online store is legit and safe. Also, they have a wide variety of excellent clothing and accessories; and there are daily additions to their inventory. Every young woman, no matter your fashion preference, will walk into the store and come out glowing. Most importantly, you don't have to break the bank to get that.
Charlotte Russe also runs attractive promotions, offer free shipping, and allows returns and product exchanges.
There are only a few disappointments, which include that only young women are served, as there are no fashion products for men or kids. Also, Charlotte Russe serves a very limited market, as they ship to only the U.S., and some U.S. outlying territories.
I liked
They have a wide young women fashion product range

They offer affordable prices

They offer convenient payment methods

They offer flat shipping rates, as well as free shipping

They allow exchange (in store) and returns (by mail and in-store), within 30 days of the delivery date, and they issue the refund in cash

They include a prepaid returns label in order packages for use in making easy returns

Even if returns are made past the 30 days returns window, they still issue refunds (though in merchandise credit)

Customer support is available via telephone
I didn't like
They do not accept payment using web wallets and cryptocurrencies

They do not ship internationally

They do not offer a student discount

They do not have s men's wear range or kids wear range
Do you have experience with Charlotte Russe? Good or bad, kindly use the review section below to give us your brief Charlotte Russe review.
Save Up to 50% Off on Allbirds' Black Friday and Cyber Weekend Sale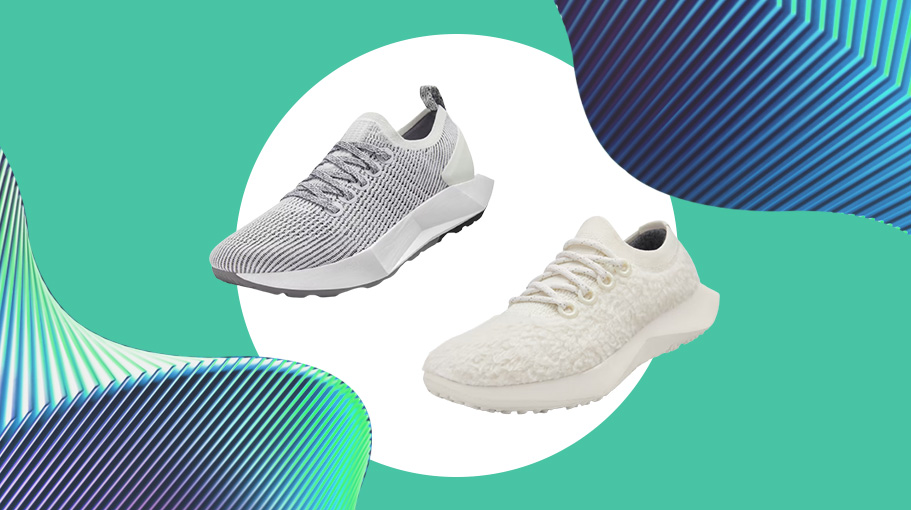 This post contains affiliate links. When you purchase through links on this post, we may earn an affiliate commission. Thanks.
It's no secret that Allbirds is our favorite sneaker brand. Not only does the brand make stylish activewear shoes, but they're also eco-friendly and sustainable, which makes us feel even better about buying from the brand—especially when they're on sale. Right now, Allbirds' massive Black Friday sale is on, which means you can save up to 50% off sitewide.
This is Allbids' biggest sale of the entire year, so whether you're looking for the perfect gift for someone on your holiday shopping list or just need a new pair of sneakers or sweats, now's the time to treat yourself. Grab some of the brand's best-sellers like the Tree Dasher 1s, Wool Runners, and Natural Leggings. Allbirds' Black Friday sale runs through December 2, but we suggest shopping sooner than later—it's selling fast!
Allbirds' Black Friday Sale
Men's Wool Runners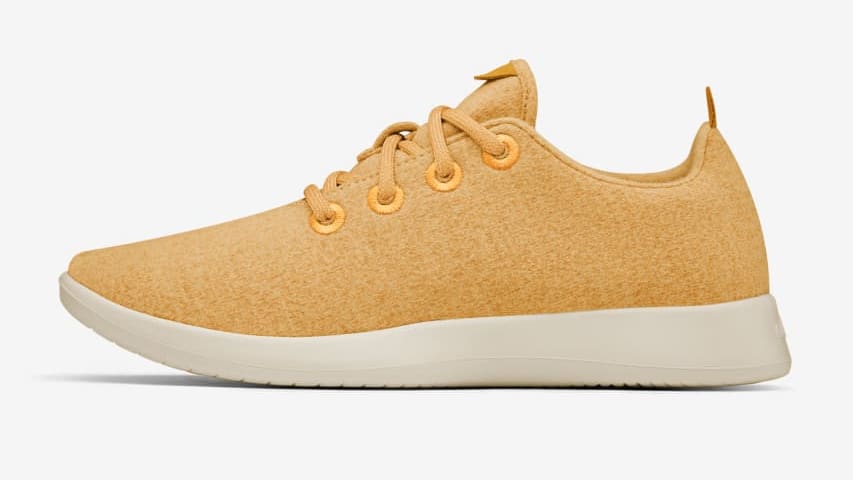 Women's Tree Dasher 1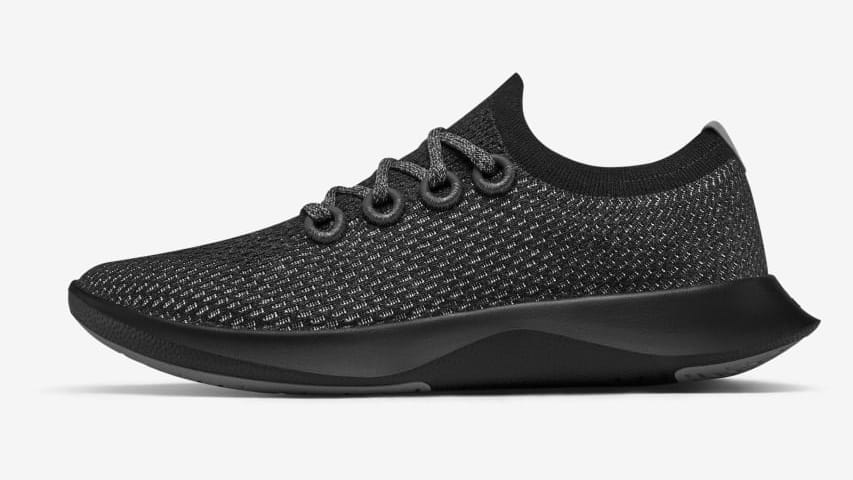 Men's Tree Toppers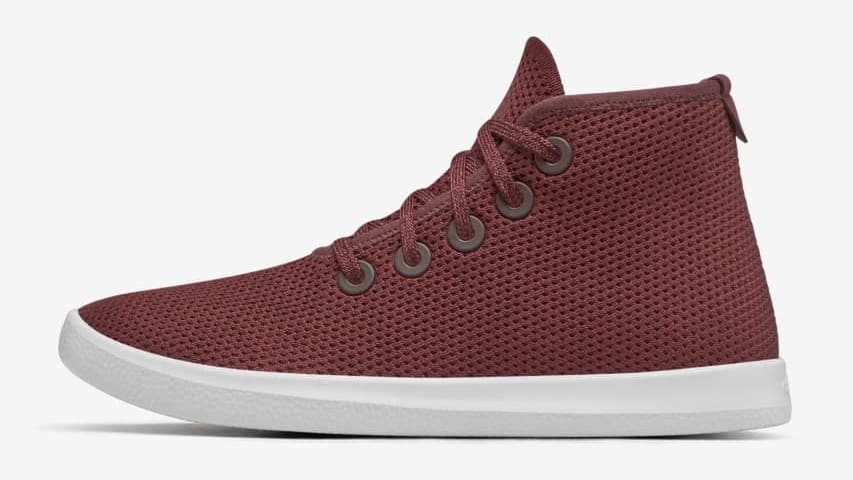 Women's Wool Runners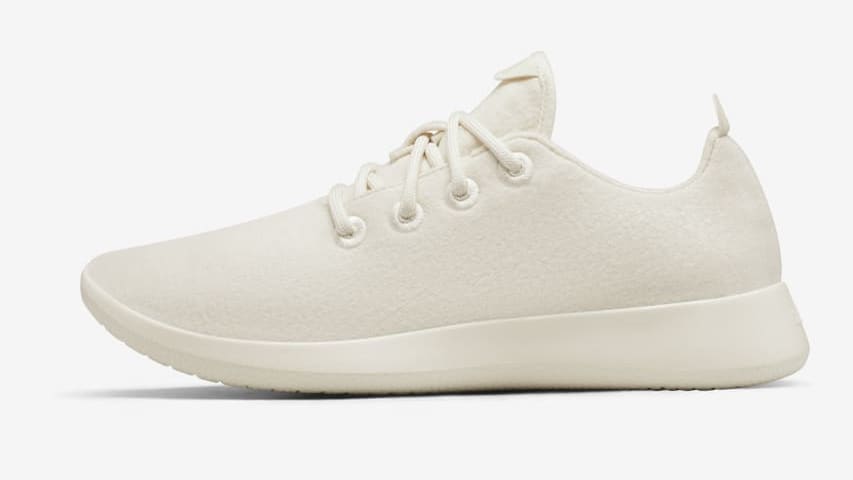 Women's Wool Runner Fluff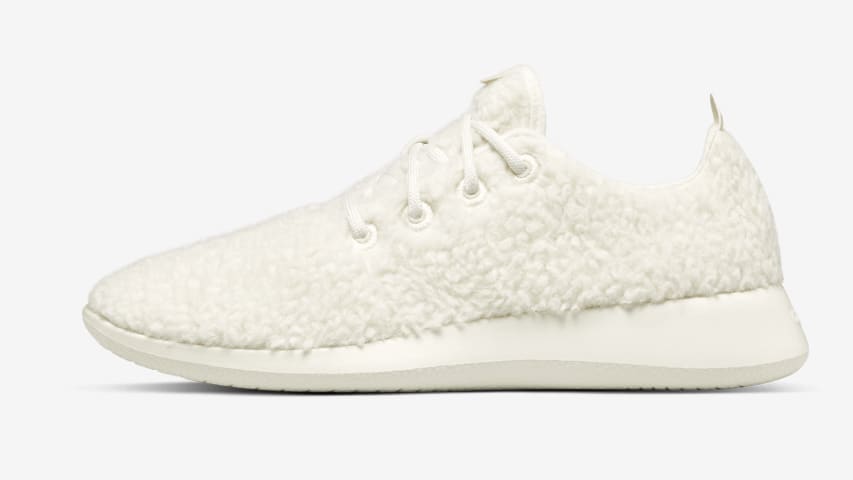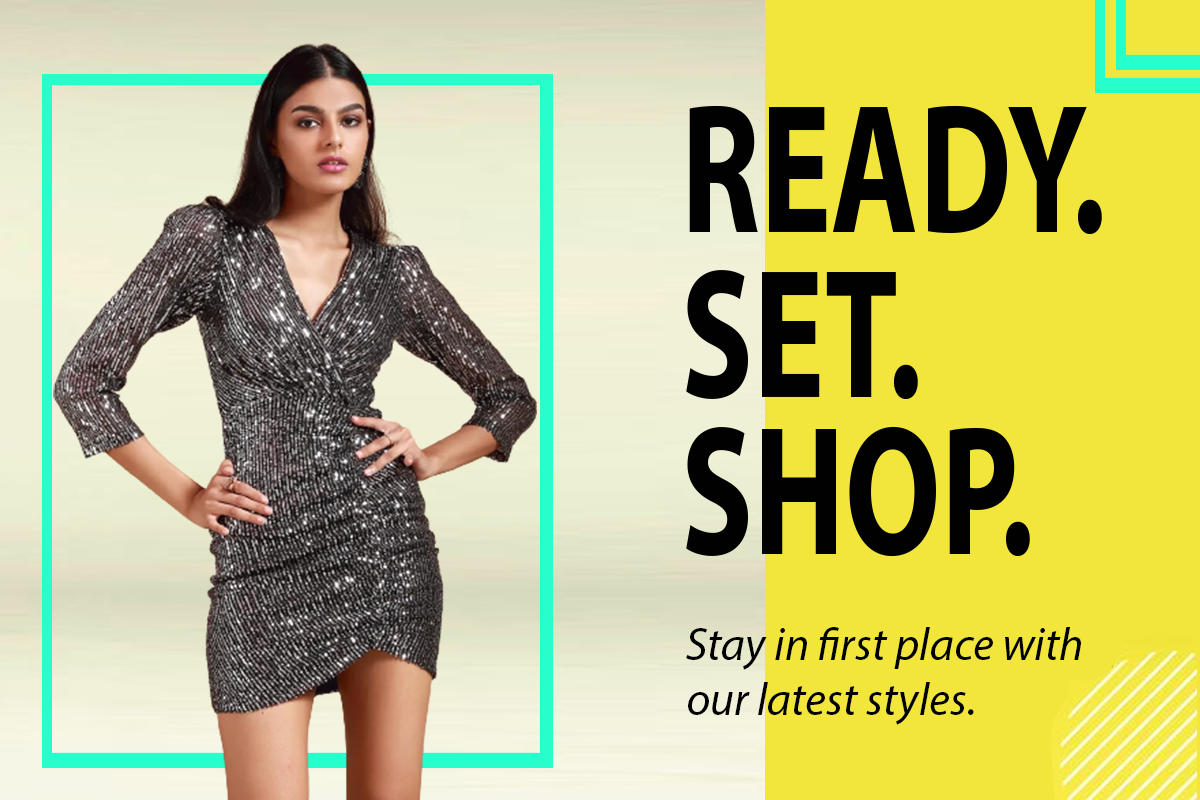 About QUIZ Clothing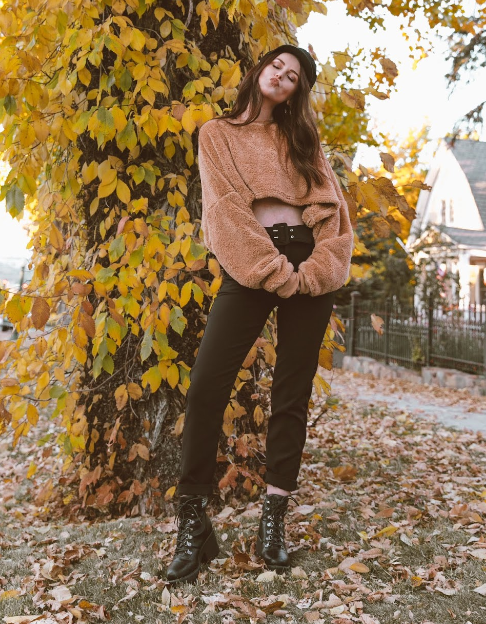 Just like any other British fashion brand, QUIZ Clothing is also known for its aesthetics, timeless designs, and sophistication. The brand offers a premium range of clothing pieces for all age groups and both sexes at quite competitive prices. One can easily rely on the brand to get the best of both worlds.
Precisely, QUIZ pays a lot of emphasis on offering the latest trends and cakewalk-style-driven looks without causing a dent in buyers' pockets. It caters to the fashion-forward women and men who are quite particular about clothes, fashion, and styles.
The brand leaves no stone unturned to offer a versatile range of fashionable and trendy clothes, accessories, and shoes for almost every occasion and outing. That's why the brand has been growing with each passing day.
Currently, it has over 250 stores across 13 countries, including the UK, Armenia, Egypt, UAE, Saudi Arabia, Jordan, Ireland, Pakistan, etc.
Quiz Clothing Review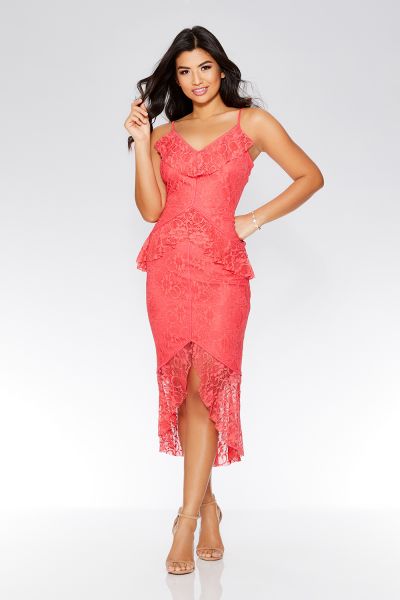 Shopping for trendy and fashionable clothes is one of the most satisfying and rejuvenating activities. Most of us love to shop and wear trendy and stylish clothes. In fact, it's a constant process to upgrade our wardrobe. But, if it happens without breaking the bank then it's nothing short of icing on the cake. Today, one can easily find out a plethora of online and offline fashion retailers offering a wide range of clothing pieces in various designs and styles.
When it comes to UK fashion brands then one must expect great craftsmanship, quality, creativity, and innovation. QUIZ Clothing is one such UK brand that offers an essential cocktail of British fashion and contemporary designs without causing a dent in one's pocket.
Quiz Clothing Dresses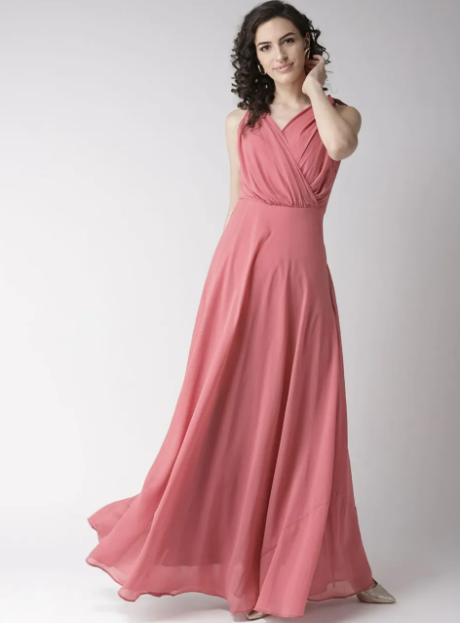 If you're looking for the perfect dress for a special occasion or just a dress that you can style casually every day, Quiz has many options. All dresses are designed in-house so they are unique to Quiz. Dress categories include Bardot dresses, sequin dresses, day dresses, evening dresses, prom dresses, bridesmaid dresses, bodycon dresses and maxi dresses. Quiz dresses are available in sizes 4-20 so there is something to suit all sizes. Each dress incorporates the latest trends, for instance, the AW/16 dresses focus on lace and Bardot styles in neutral colours for a glamorous, simple vibe.
Quiz Clothing Stores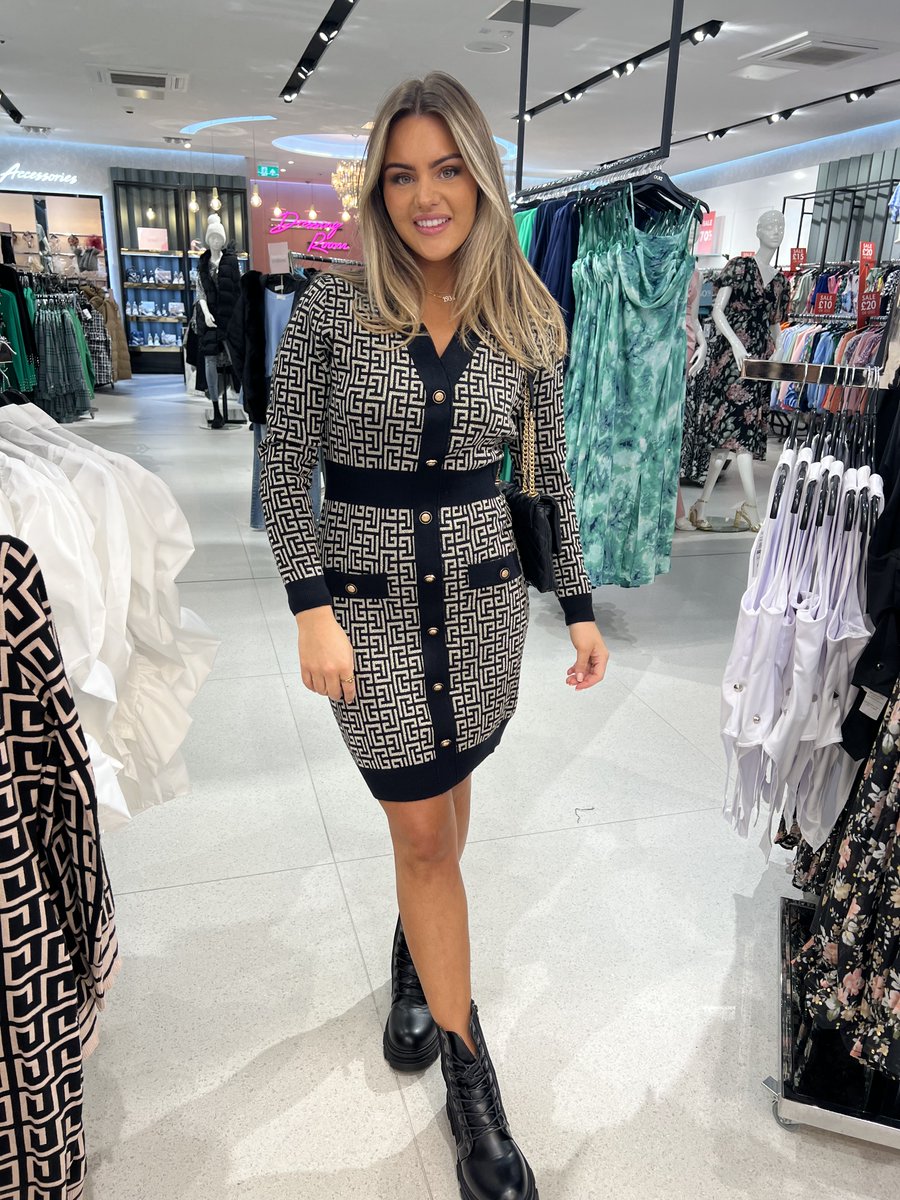 You can use the online store finder to find your nearest Quiz store. There are stores all around the UK. Stores are located as standalone stores in the likes of Chester, Grimsby, Peterborough, Swansea, Falkirk and Stirling. There are also Quiz clothing concessions in Debenhams, House of Fraser and M&Co. With 250 locations around the country, there is sure to be either a store or a concession near to you.
Quiz Clothing Sale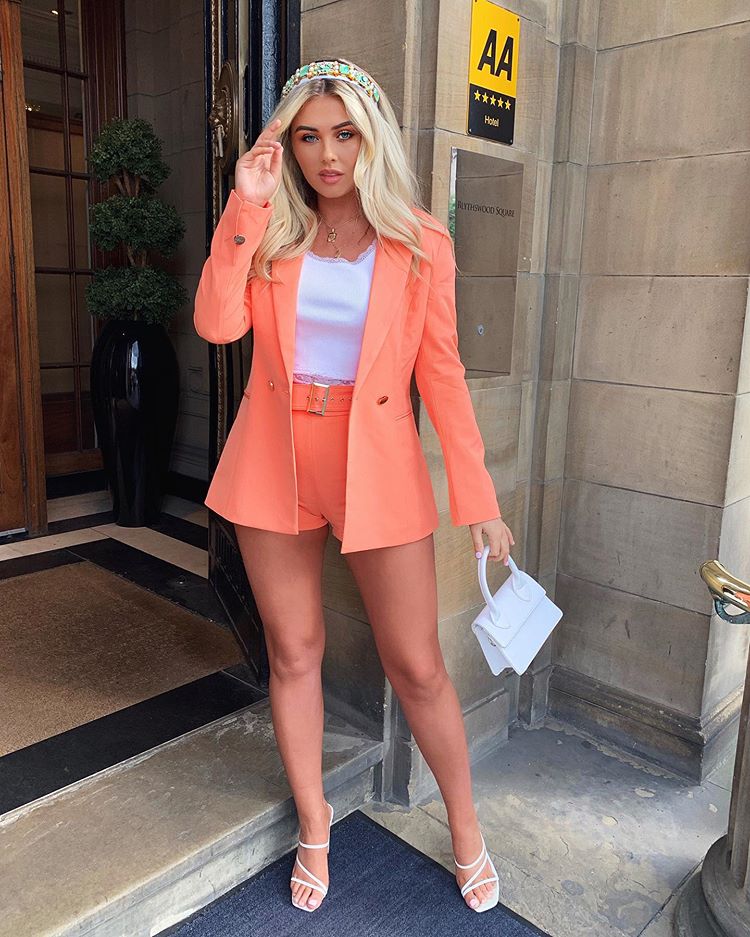 You can get great discounts on Quiz clothing using the online sale and in-store sales. Sales run seasonally, usually during the summer and at Christmas time. You may be able to get a great dress for the party season or some cosy knitwear to see you into the winter months, or perhaps a new coat to put away ready for the next set of cold weather.
Quiz Clothing Returns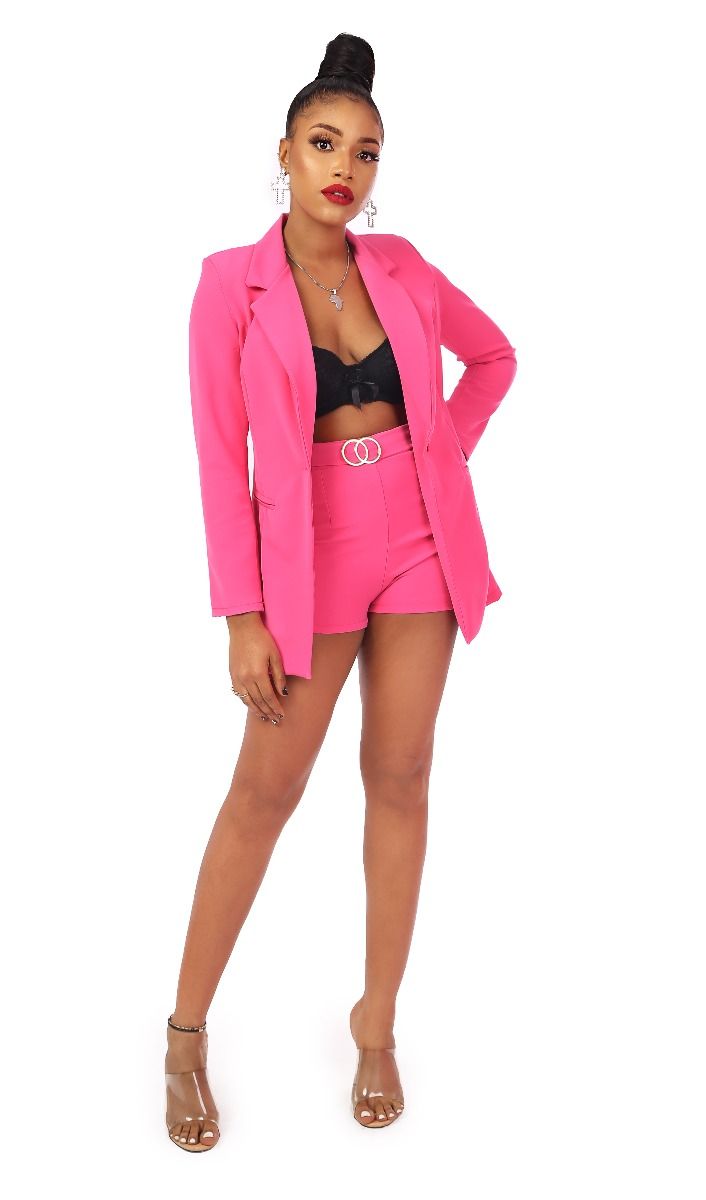 You can return a product to your nearest Quiz store if you have the receipt/web receipt, but only if the product is faulty. For standard returns, this must be processed via post. Log into your account on the Quiz website to generate a returns number, print the slip you are given and pop it in with the items to be sent to the free post address. Take the items to your nearest Post Office and remember to get a proof of postage. You can also return parcels conveniently by using Collect+, with over 5000 corner shops to choose from, which keep late hours. Your refund will be processed as soon as possible but you should aim to allow 7-10 working days for the refund to arrive back in your account.
Quiz Clothing Jobs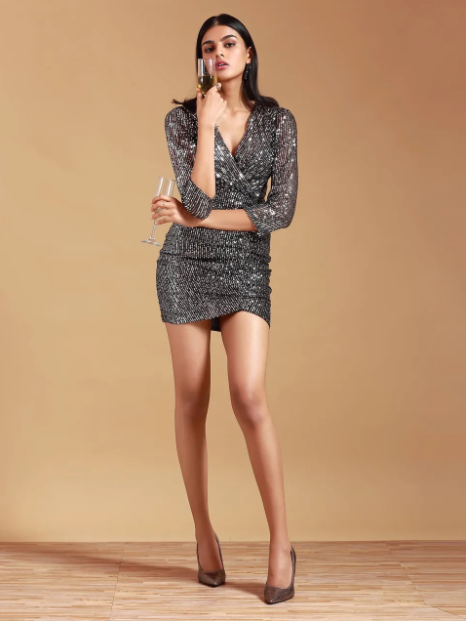 Thanks to a team of committed employees, Quiz has gone from strength to strength since its inception. The company seeks only the most dedicated and passionate employees to work in the fast fashion industry which is constantly changing. In return for enthusiasm and commitment, employees are offered the chance to enjoy a rewarding career with progression opportunities.
Vacancies available include management, assistant management, supervisors and sales assistants. Benefits include industry competitive rates of pay, staff discount scheme with up to 50% off items, bonuses and incentives, structured induction and training, stakeholder pension scheme and childcare vouchers. There are lots of opportunities for progression if you work hard.
Popular Questions About Quiz Clothing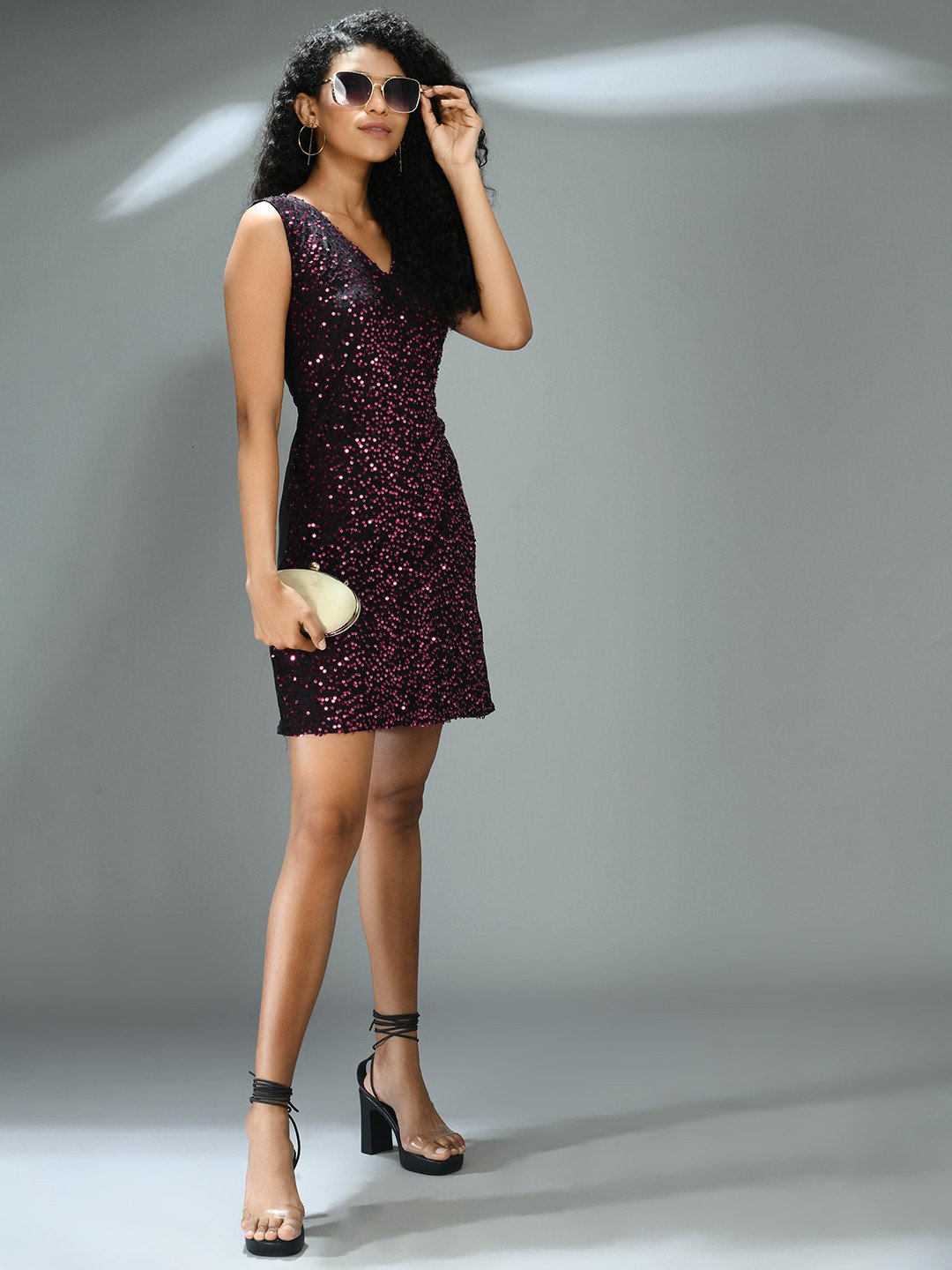 Where is Quiz Clothing in Liverpool?
There is a Quiz concession in the Outfit store on Speke Retail Park, Liverpool. There is also a concession in the Debenhams store in the city centre. For full store addresses, see the Quiz website.
How much do Quiz clothing pay?
The rate of pay for a sales assistant working in a Quiz clothing store is £6.25 an hour according to online sources.
Are Quiz clothing sizes small?
According to online forums, items from Quiz clothing can come up small, so it is always advised to try before you buy or take advantage of the free returns policy.
Who delivers Quiz clothing?
Quiz uses a range of couriers to deliver their clothing, depending on which method of delivery you choose you may have a different courier.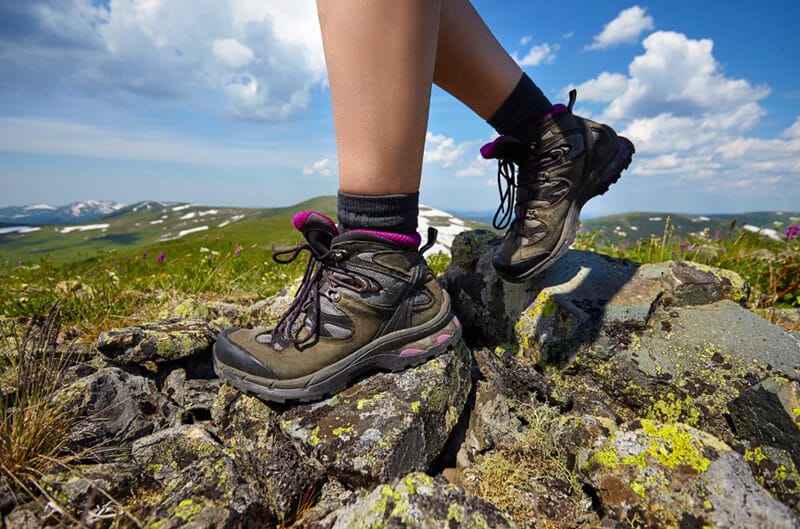 I am so happy to say that rei co-op has come up with a new line of hiking boots! The reason why this makes me so excited is that i love rei co-op products. One of my first hiking backpacks was the rei co-op flash. I still have it to this day because it is of excellent quality and it is pretty durable. Most of rei's products are pretty affordable, and that includes the rei co-op flash hiking boots. The hiking boots are great for beginner hikers or for people that would love some lightweight hiking boots. Another plus is that they are made from recycled material! I am all about companies that strive to make the planet a better place so check out below to get my full rei co-op flash hiking boots review. I talk about comfort, traction, water resistance, weight, support, value, and much more.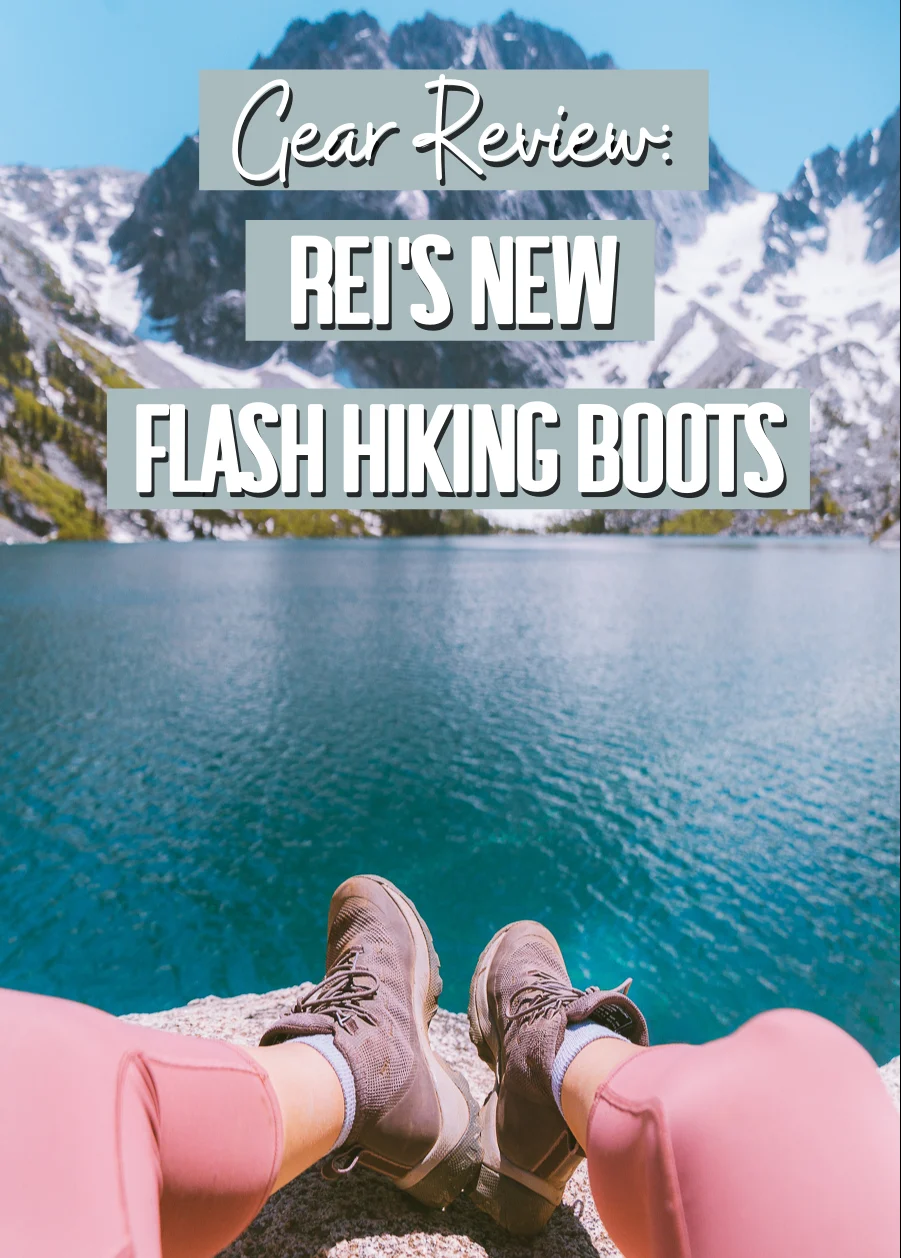 REI Co-op Flash Hiking Boots Review
How I Used The REI Co-Op Flash Hiking Boots
I hiked with the rei co-op flash hiking boots on 4 different trails around washington state. I experienced these shoes on different terrains like crossing streams, steep rocky areas, and muddy trails. Overall my experience was pretty great with the rei flash hiking boots, and i loved how lightweight they felt! Here are the trails i hiked to test them out:
Lake stuart: 9 miles round trip, 1665 ft. Elevation gain
Emmons moraine: 3 miles round trip, 900 ft. Elevation gain
Suntop lookout: 2.1 miles round trip,1100 ft. Elevation gain
Colchuck lake: 8 miles round trip,2280 ft. Elevation gain
Weight
The one thing that stops me from using hiking boots all the time is weight. Most hiking boots can be a little heavy or bulky when compared to hiking shoes. Luckily, the rei co-op flash hiking boots is on the lighter side compared to many other hiking boots in the market. Many hiking boots are usually over 2 lbs, while the rei co-op flash hiking boots is around 1 lb 13 ounces.
Usually, when hiking long trails, the boot's weight can start to weigh you down, but luckily, while hiking colchuck lake (9 miles round trip), the weight of the rei co-op flash hiking boots didn't bother me.
Traction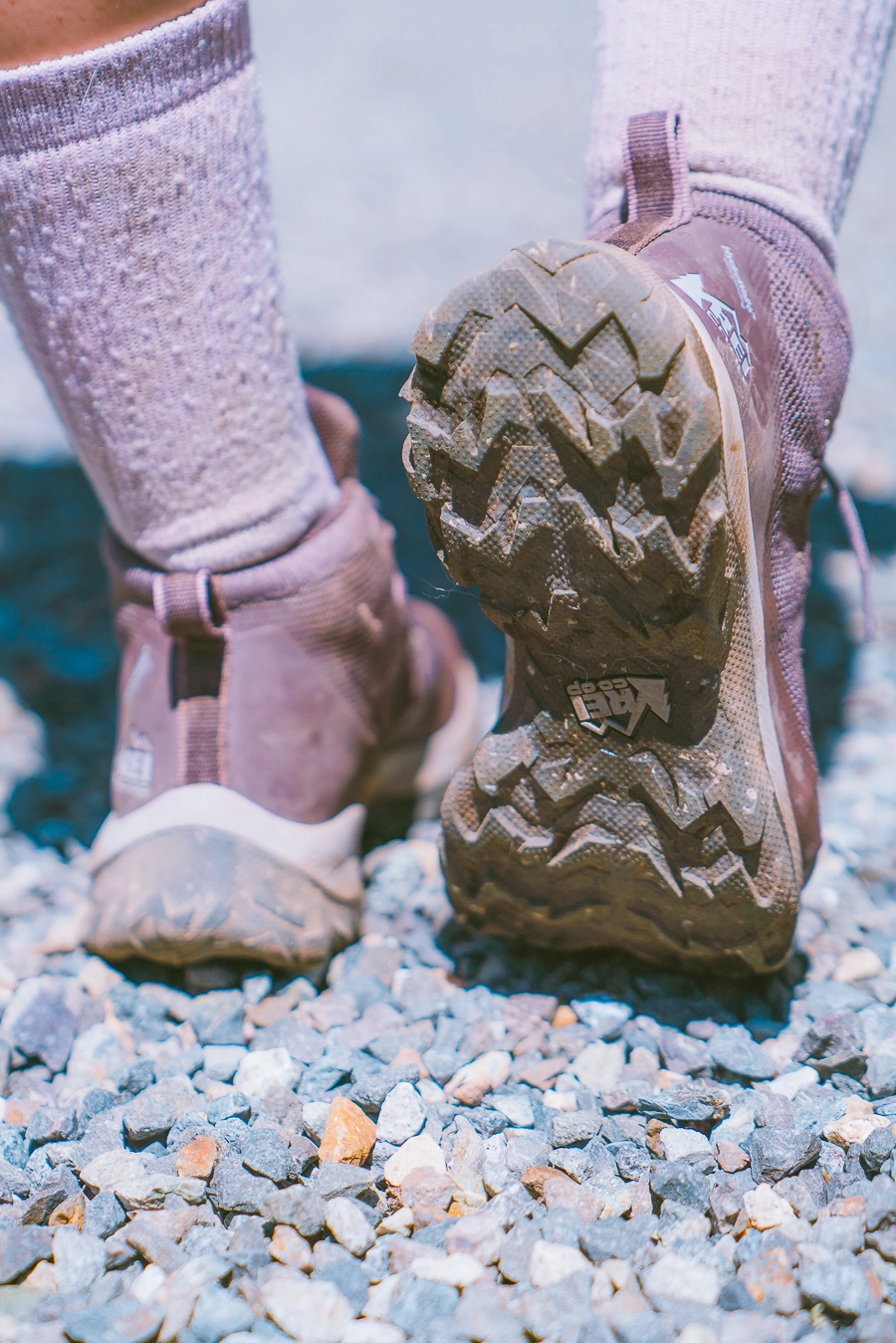 Colchuck Lake trail is known to be one of the rockiest trails in Washington. I was thankful that the REI Co-op Flash Hiking Boots worked well with the nonstop rocks and high elevation gain. This was especially true when going downhill, which is usually my least favorite part of the hike. Most of the time, I have trouble, and I slip or fall on trails, but the REI Co-op Flash Hiking Boots prevented this while hiking Colchuck Lake.
Water Resistance
There are streams and rivers all over Washington, and I was able to test out how waterproof the shoes were. Even though I walked through countless streams, my socks stayed nice and dry. So I submerged them in a shallow river to test them out, and yup, my socks were still dry!
When hiking shoes are waterproof, there can be some problems with breathability. This usually leads to blisters because your feet start to sweat when hiking. I luckily didn't get any blisters on my feet the whole time I was testing out the shoes, which means that the shoes are waterproof yet breathable. This is a huge plus!
Durability
After putting the boots through hell on those 4 hikes (I am not the most graceful hiker), the shoes still looked in pretty good condition. There were no major scratches, no major peeling, and the fabric looks fine.
Comfort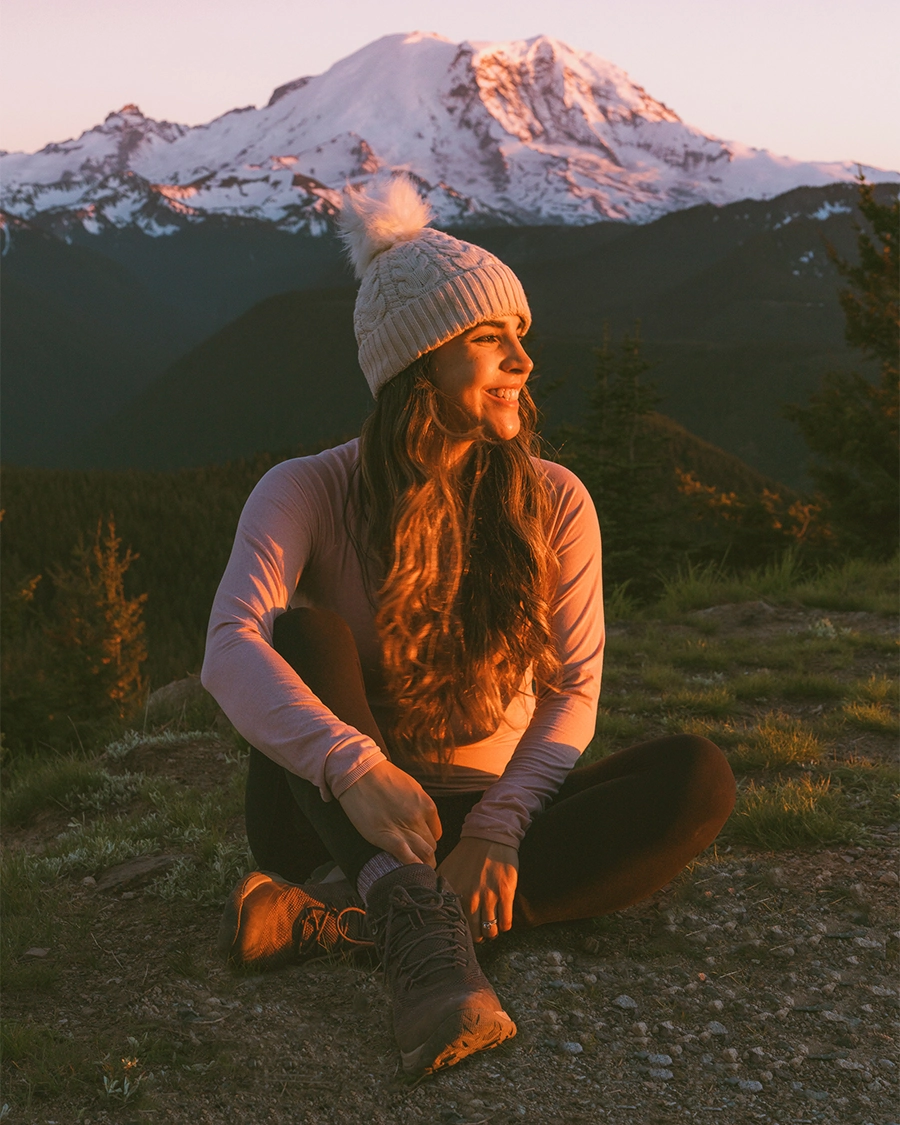 The rei co-op flash hiking boots will need to be broken into. Like most hiking boots, it is recommended to use them around town, at home, or on leisure walks before going on a difficult hike.
They are stiff at first, but they eventually mold to your feet. I do like that there is room in the toe box. I ordered half a size over my regular shoe size (i am usually a size 7 and got a size 7.5), and it fit just fine. I had no problems with my feet swelling or my toenails feeling uncomfortable.
Support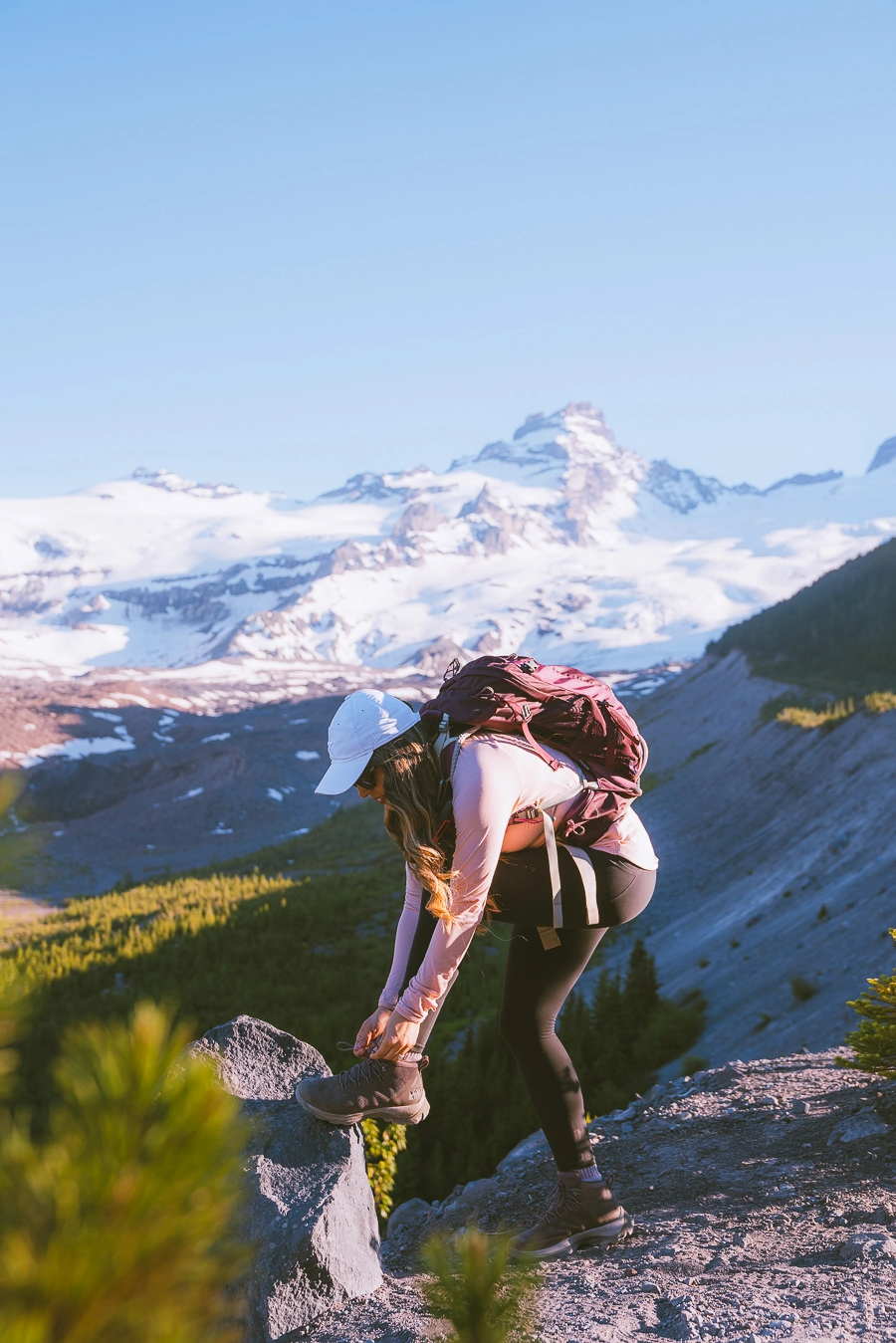 My ankles usually bend like crazy after hiking many miles, and it definitely happened to me while hiking Colchuck Lake. Luckily, the REI Co-op Flash Hiking Boots was able to help prevent any major damage to my ankle when it bent(I have injured my ankle this past year while hiking while wearing other boots). I was pretty happy with the ankle support the REI Co-op Flash Hiking Boots gave me.
The boots' insoles felt pretty supportive, but I know that this could be different for others. I have high arch feet, and the insoles felt perfect for me.
Value
I have reviewed and bought many hiking boots throughout the years, and the REI Co-op Flash Hiking Boots is the most inexpensive boots I have had on hand. I always love that REI Co-op makes its products available to everyone while still maintaining good quality. The cost for the boots ($130) is a great price, especially for budget buyers and new hikers.
REI Co-op Flash Hiking Boots Appearance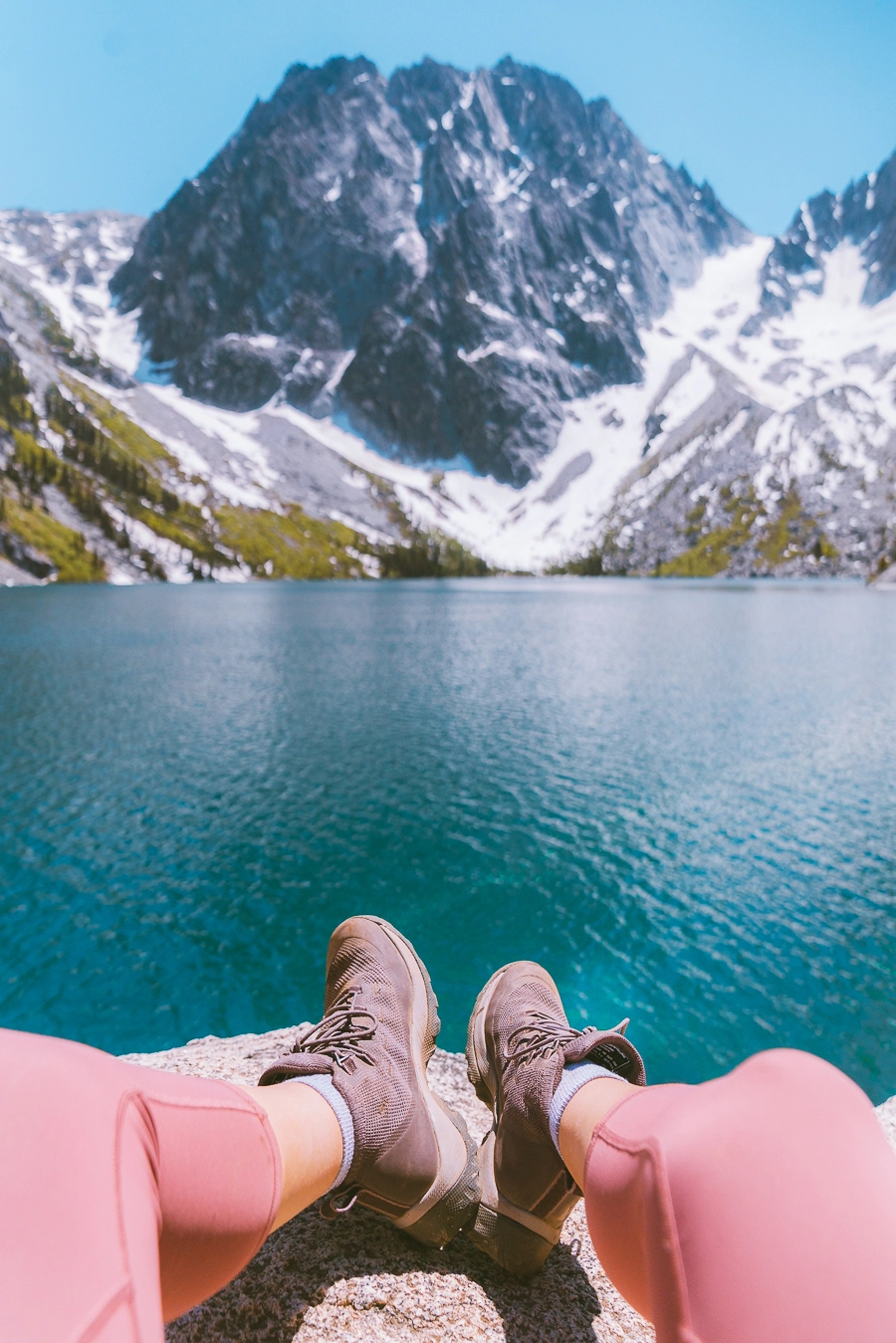 The REI Co-op Flash Hiking Boots comes in three colors;  Bark/Moss, Granite Black, and Smoke/Lilac. I picked the Smoke Lilac because I usually wear more pink colors on my hikes. I really loved the Lilac color and even got compliments of the color on the trails. I love when outdoor brands make hiking apparel more attractive and fun for women! I hope REI Co-op adds even more fun colors in the future!
Style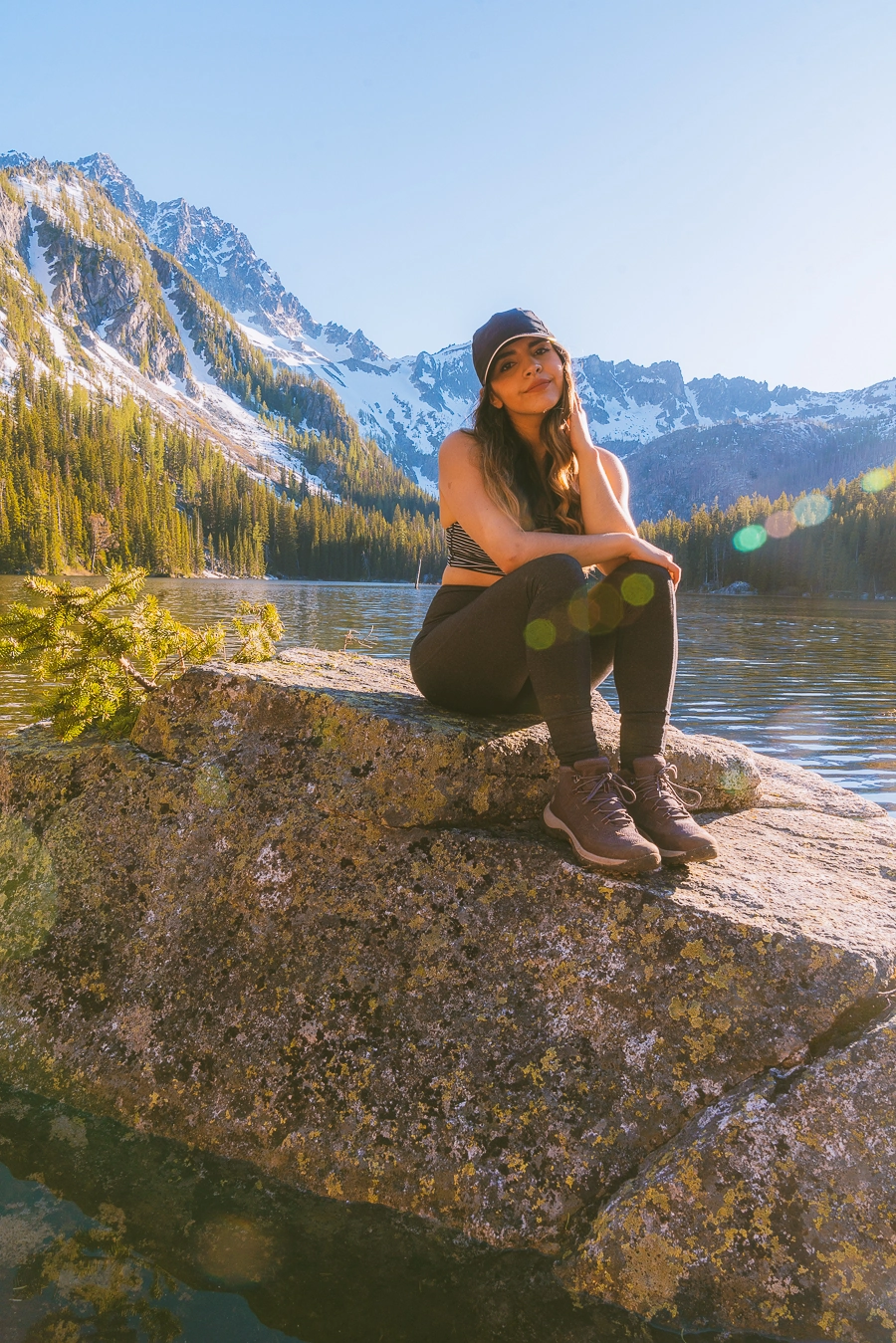 What I loved about the REI Co-op Flash Hiking Boots is how little they resemble hiking boots. Some hiking boots can look pretty manly, rugged, and bulky. Luckily, I can pretty much wear the boots in many places, not just the trails. Hey, I am all about versatility!
The style of the shoes and the weight makes it pretty easy for me to head to the grocery store or to the mall. When it comes to hiking, looks are probably one of the least important factors (which is why I put it at the bottom), but it is nice if your shoes are versatile. Plus, I like looking cute on the trails because that is my jam and my brand!
Eco-Friendly Materials
Usually, when you think about hiking boots, you do not think about Eco Friendly. Well, my friend, the new REI Flash hiking boots are made with recycled materials. Here are some of the specs:
Membrane uses 75% recycled polyester
Upper sole is 99% recycled PET
Upper sole is also 30% recycled TPU
TerraGrip rubber is 20% recycled
As someone who loves the outdoors, I am always so excited to hear when outdoor brands use eco-friendly materials, which is a huge plus. Read more on the recycled materials they use here
Conclusion
Thanks for reading all about the new REI Co-op Flash Hiking Boots! Let me know if you have any questions and make sure you check out some of my other hiking posts:
.