Nasty Gal Clothing Review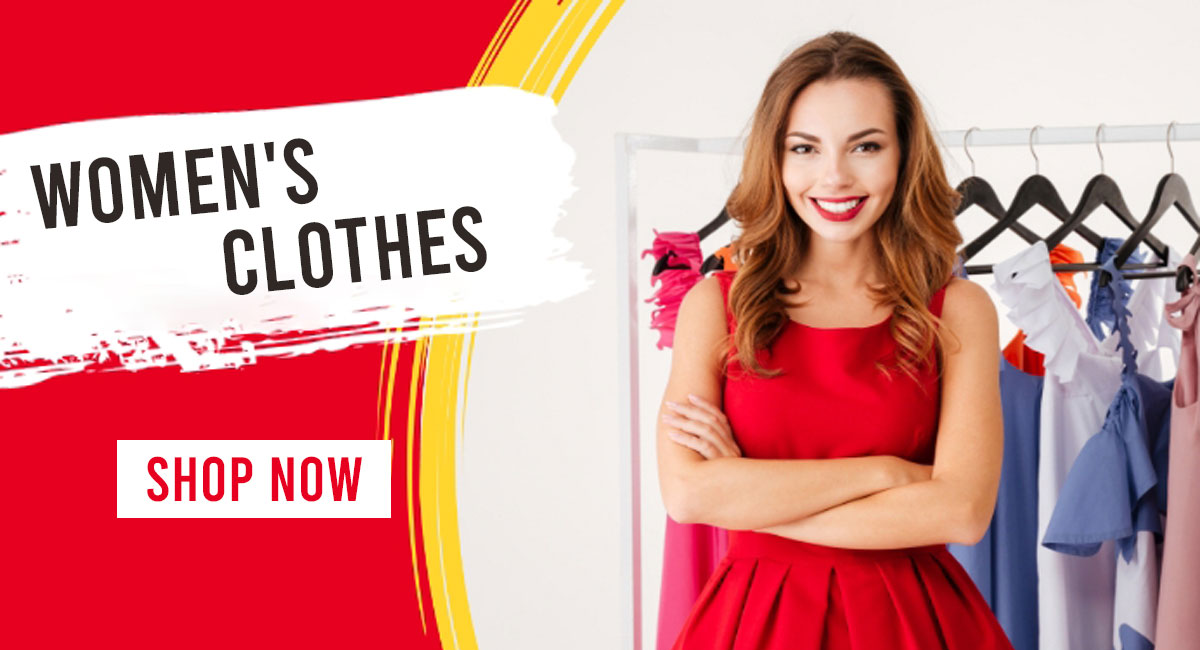 About Nasty Gal
Nasty Gal is a popular women's online retailer catering to girls who hate being told what to do and aren't afraid to break the rules. The edgy, IDGAF attitude is reminiscent of the brand's founder, Sophia Amoruso, who took her small eBay store and built it into a brand that empowers women to be stronger every day.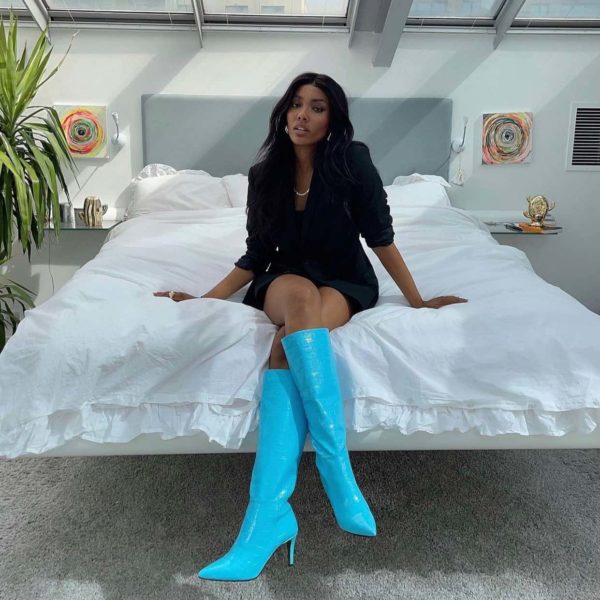 With its cult following of 4.9M followers on Instagram and 1.4M likes on Facebook, the brand Sophia built has been flourishing, even after she stepped down as its CEO. Featured in Forbes, Business Insider, and NYLON, Nasty Gal has gone through many ups and downs but it still maintains its off-the-charts personality, fighting its way into every girl's heart.
This Nasty Gal clothing review will take a look at the company overall, breaking down some of their best sellers, shipping and return policies, and customer reviews to see whether or not the brand is worth your investment.
Overview of Nasty Gal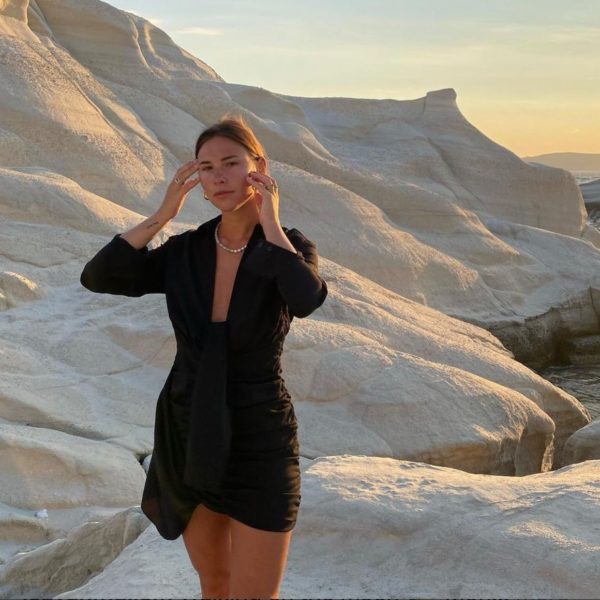 As mentioned earlier in this Nasty Gal clothing review, the company was founded by Sophia Amoruso in 2006 as a small eBay shop and grew exponentially. The former eBay store called Nasty Gal Vintage was so popular that Sophia had to close her eBay store and open up her own website.
What started out as an exciting venture in entrepreneurship turned sour when Sophia stepped down as CEO, then the company filed for bankruptcy, closing its two stores. But Nasty Gals around the world could still get their fill of the brand because the UK-based online retailer Boohoo Group swooped in to purchase the brand in 2017.
Undeterred, Nasty Gal continues to sell clothes through its website, providing girls everywhere with chic, bossy looks that they crave. Before this Nasty Gal clothing review gives you the behind-the-scenes look at the brand, let's take a look at the pros and cons:
Pros
Affordable
Trendy
Ships internationally
Good return policy
Tons of sales and discounts
Extensive product line
Klarna, AfterPay, and Zip available
Cons
Fast fashion
No brick and mortar stores
Poor quality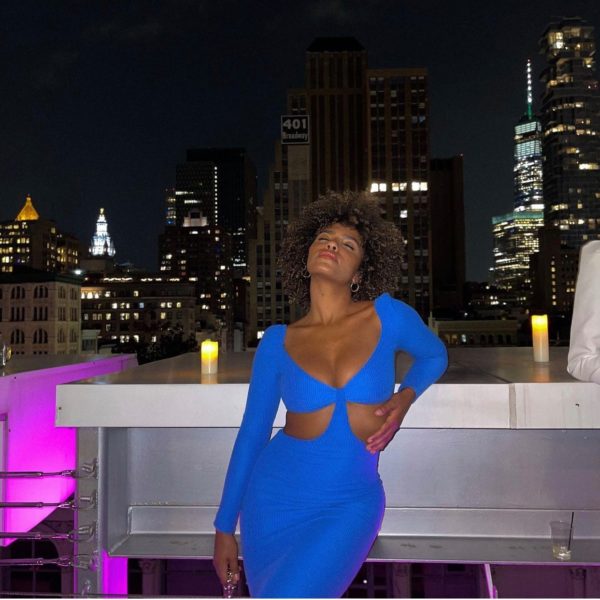 With this bird's eye view, this Nasty Gal clothing review will now break down the brand's iconic pieces, namely their dresses, Nasty Gal Vintage, and their shoes. Everything we mention is a best seller on their site.
Since Nasty Gal has such a large inventory of clothing, it would be impossible to review every single item on the site. This review will not feature the Nasty Gal lingerie, any of the Nasty Gal swim, or the Nasty Gal lounge sets, but we do encourage you to look them up on their website.
Nasty Gal Dresses Review
Fans of the brand love the Nasty Gal dresses because they are known for their iconic looks and styling, as you will soon see. The brand's dresses are the perfect way to embrace your femininity while still giving you that edge you secretly have.
The amount of selection you have with the brand is massive but we're cutting it down to just a few or else there would be no end! This section includes two mini dresses and one maxi dress that are currently offered on the company site.
Nasty Gal Chainmail Cowl Neck Mini Dress Review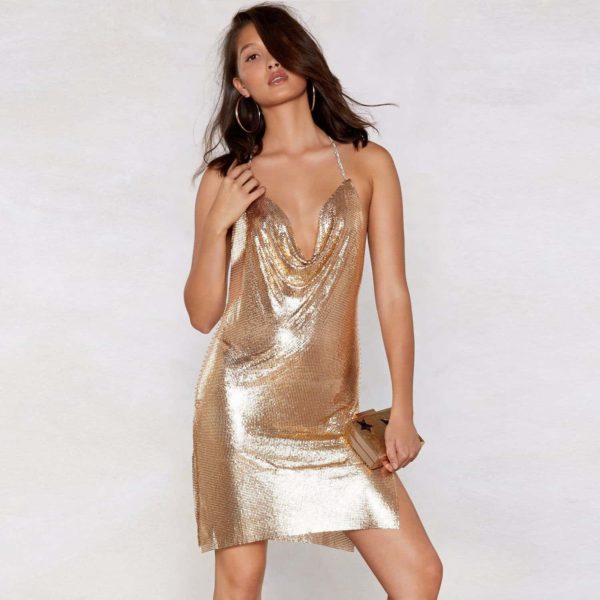 Step aside Bella Hadid, there's a new It girl in town. If you're looking for a dress that is a showstopper, then look no further than the Nasty Gal Chainmail Cowl Neck Mini Dress. You will feel like a movie star walking the red carpet in this, that's for sure.
Glittery and slinky, this mini dress is of synthetic fabric that appears like chainmail, making it super sexy. With its side slits, low back, and cowl neck, you will definitely stop traffic in this dress! With its loose fit, you'll be comfortable even on the dance floor.
Available in One Size, the dress also comes in four colors:
Mint
Lilac
Gold
Silver (currently out of stock)
Purchase this sexy dress for $119, now on sale for $48. Klarna, AfterPay, and Zip are all available to purchase the dress with interest-free payments.
Nasty Gal Plus Size Floral Ruffle Mini Wrap Review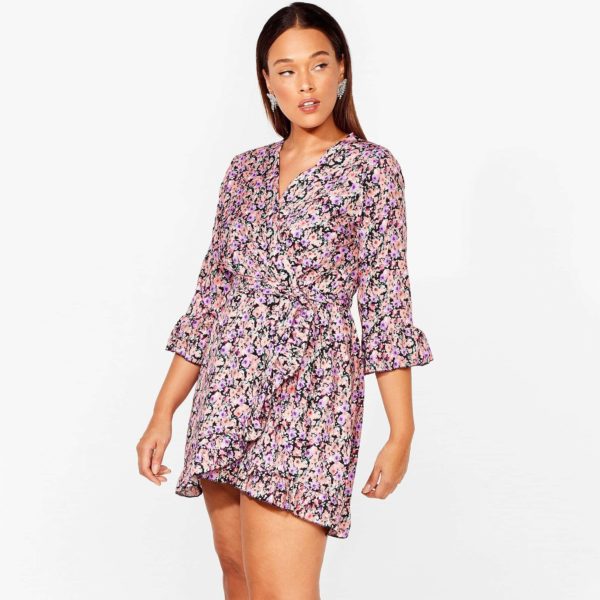 Certain brands don't always have options for the curvier bodies the general population has. And if they do have options, they're usually pretty drab. Thankfully, Nasty Gal plus size keeps the trendiness alive, no matter what size you are.
This Floral Ruffle Mini Wrap dress is right up your alley if you're wanting a feminine yet sexy look. The dress has a bit of elastane in it to make sure you're comfy and the waist tie provides you with a flattering fit.
With its cute ruffles at the sleeves, you'll feel as if you've stepped out of a rom-com. Available only in pink floral, the wrap dress comes in US sizes 12 to 20.
The Floral Ruffle Mini Wrap retails for $60, currently on sale for $12. Klarna, AfterPay, and Zip are all available to purchase the dress with interest-free payments.
Nasty Gal Plus Size Shirred Tie Back Spotty Maxi Dress Review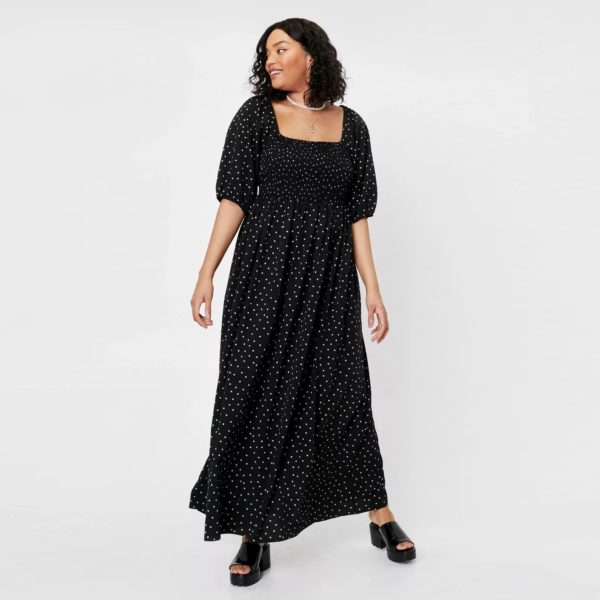 Cute, flirty, and a spot of fun. If you're a curvier girl looking for an outfit that will still give you a fun vibe, look no further than the Shirred Tie Back Spotty Maxi Dress. This piece flows over your curves with ease and would look cute with a straw hat and sandals as you're out for brunch.
The square neckline is framed with soft sleeves, while the shirring at the bust provides you with some shape and the retro polka dots add in the fun factor. It also has a cute tie at the back of the neck, giving you a sneaky but subtly sexy keyhole. Made with elastane, you will be able to wear this dress for hours without feeling uncomfortable.
Offered only in black, the dress comes in US sizes 12 to 24 and retails for $85, currently on sale for $26. Klarna, AfterPay, and Zip are all available to purchase the dress with interest-free payments.
Nasty Gal Vintage Review
This is where the brand all started: Nasty Gal Vintage. From this seed of an idea, Sophia was able to build her empire. And even though she has stepped down from the company, the brand maintains the Nasty Gal Vintage line.
In this section of the Nasty Gal clothing review, we will take a look at some of the brand's top sellers.
Nasty Gal Vintage High Waisted Distressed Straight Leg Jeans Review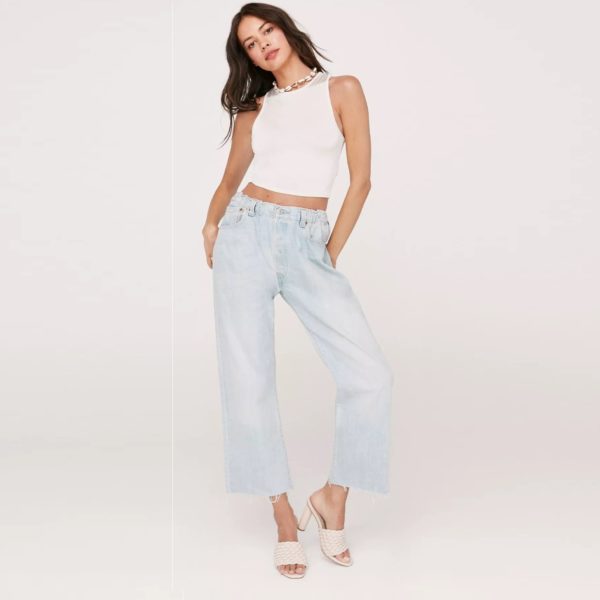 Vintage will never go out of style and Sophia saw the potential in that when she was building her brand. The High Waisted Distressed Straight Leg Jeans are a favorite even today and it appears this silhouette will always live on.
Straight out of the 80s, these high waisted, straight leg jeans will feed your vintage needs. Made entirely of organic cotton, the distressed jeans come in a black or blue wash. You can buy these vintage faves in US sizing S to L.
These Nasty Gal jeans retail for $79, currently on sale for $9. Klarna, AfterPay, and Zip are all available to purchase the dress with interest-free payments.
Nasty Gal Vintage Raw Hem Denim Mom Shorts Review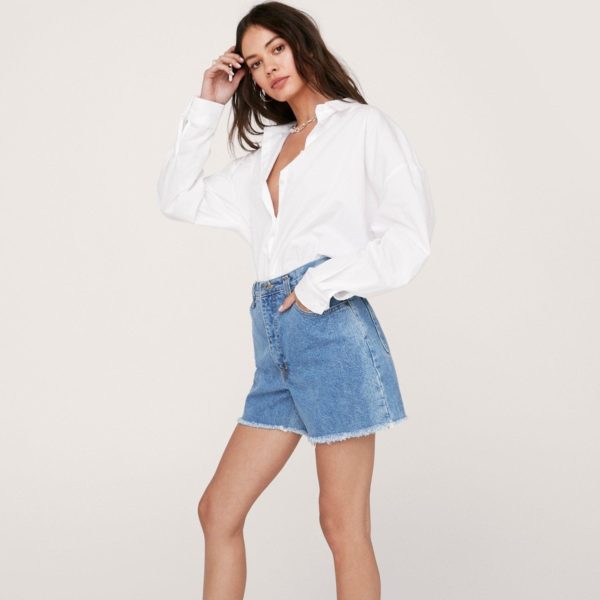 No longer just for moms, these shorts are the must-have for all the trendy fashionistas. Nasty Gal Vintage saw the trend and made sure to have it available for everyone who wants to jump on board.
These super comfy Vintage Raw Hem Denim Mom Shorts are the key to looking effortlessly cool at any BBQs or out running errands. Their high waist and relaxed fit are perfect for those who just want to chill out.
Made entirely of cotton, these shorts come in black or blue wash, and are available in US sizes S to L.
These Raw Hem Denim Mom Shorts retail for $116, currently on sale for $46. Klarna, AfterPay, and Zip are all available to purchase the dress with interest-free payments.
Nasty Gal Vintage Print Bandana Satin Crop Top Review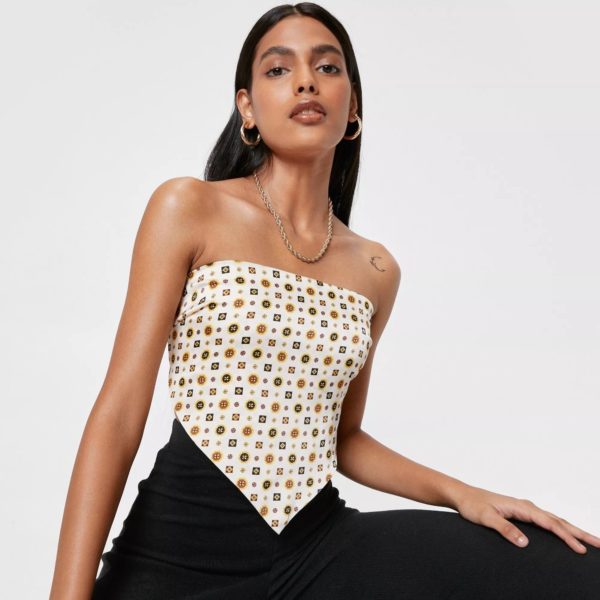 They may have been popular in the late 90s and early 2000s with celebs like Beyoncé, Britney, and Christina wearing them, and now they are making a huge comeback. Nasty Gal took note and made the Vintage Print Bandana Satin Crop Top in an updated version.
Made of polyester (classic vintage fabric), the top comes in two different colors, cream and black, and features a fun 70s print. And the simple tie back is perfect for showing off your shoulders. You can find it in US sizes 0 through 10.
Channel your inner vintage goddess with this crop top for $32, currently on sale for $9. Klarna, AfterPay, and Zip are all available to purchase the dress with interest-free payments.
Nasty Gal Shoes Review
An outfit can't ever be complete without the right pair of shoes. And Nasty Gal shoes are the right place to find the missing pair from your collection. Think you'll be paying top dollar for these? Nope. The brand has made sure they're affordable for anyone on a budget.
In this section of the Nasty Gal clothing review, we will take a look at three Nasty Gal boots that are the perfect pair to complement your wardrobe, no matter what you're wearing.
Nasty Gal Roll With It Platform Ankle Boot Review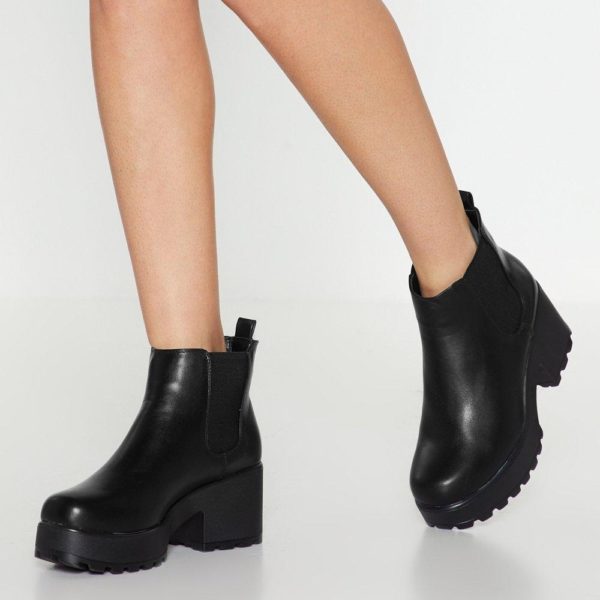 These boots were definitely made for walking, and most likely by a girl who embraces the rebel vibe. The Roll With It Platform Ankle Boot is the shoe you need in your wardrobe, especially if you're in the mood to take down the patriarchy.
Made from fake leather (rebel vegans, unite!), these chunky platform ankle boots feature a rounded toe and an easy pull-on detail. When you pull these boots on, you'll be empowered to take on the world.
Available only in black, the bad girl boots come in US sizes 5 to 10. If you're unsure of your shoe size, there's a handy Nasty Gal size chart for you to reference.
The Roll With It Platform Ankle Boot retails for $79, currently on sale for $32. Klarna, AfterPay, and Zip are all available to purchase the dress with interest-free payments.
Nasty Gal Chunky Block Heel Ankle Boots Review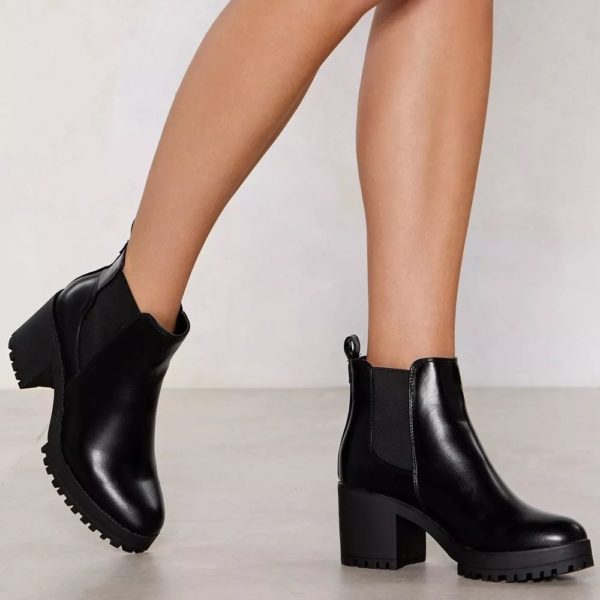 Similar to the Platform Ankle Boot previously mentioned in this Nasty Gal clothing review, the Chunky Block Heel Ankle Boots are the hottest boots on the site.
With their fake leather exterior, these ankle boots are great to pair with vintage jeans, casual dresses, or leather skirts for an edgy look. The rounded toe and easy slip-on feature are great for heading out the door to run errands or for a night out with the girls.
Available only in black, the boots come in US sizes 5 through 10. The shoes retail for $89, currently on sale for $36. Klarna, AfterPay, and Zip are all available to purchase the dress with interest-free payments.
Nasty Gal Block Heel Croc Embossed Ankle Boots Review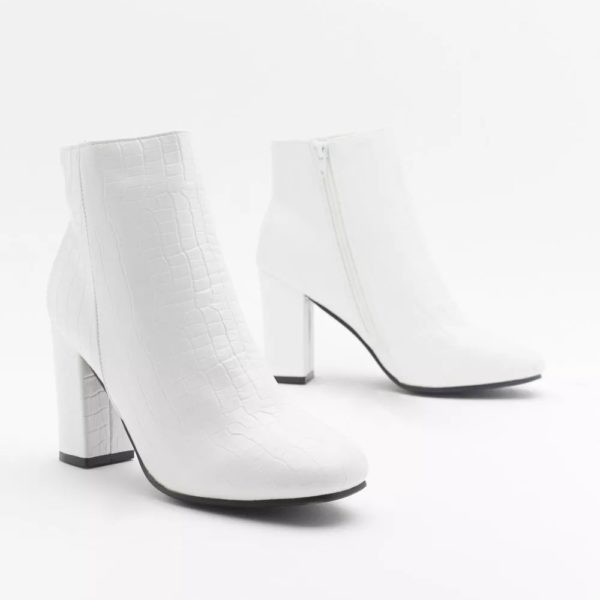 The quintessential boot to top off your vintage wardrobe, these Block Heel Croc Embossed Ankle Boots are for the fashionistas who can't ever leave the 70s.
Made from fake leather, the boots have a subtle crocodile skin texture and feature a rounded toe with a chunky block heel. The side zip gives it an easy-on, easy-off feel. Step into your trendy self with this funky pair of boots.
Available only in white, the boots come in US sizes 5 through 10. The shoes retail for $79, currently on sale for $32. Klarna, AfterPay, and Zip are all available to purchase the dress with interest-free payments.
Who Is Nasty Gal For?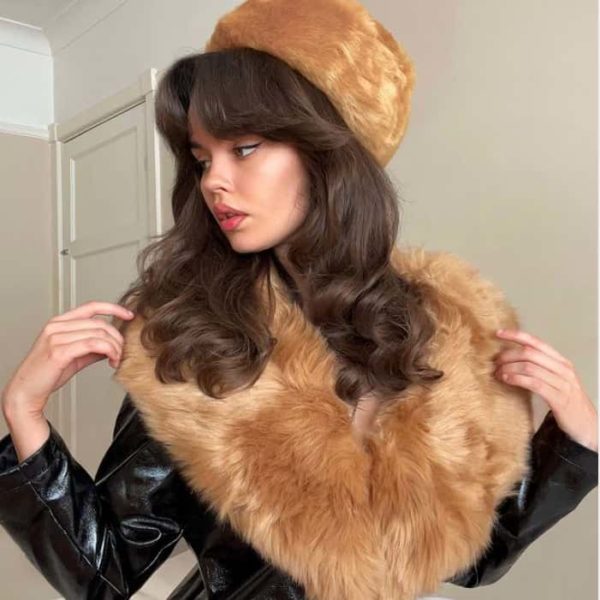 Nasty Gal is geared towards young women under 30, but that doesn't mean anyone older can't rock their styles. It all depends on the badass character you want to embody when you wear their clothing.
The Nasty Gal brand is definitely for rebels, outsiders, and edgy queens who want their outfits to match their bold, #GIRLBOSS attitude.
Comparison: Nasty Gal vs. Pretty Little Thing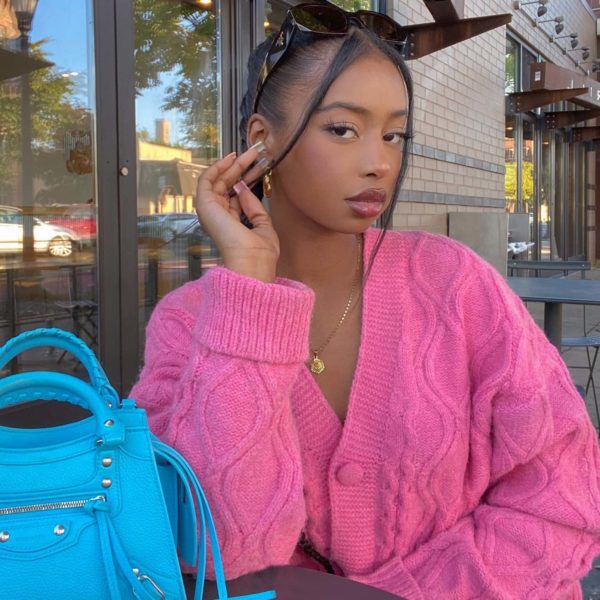 Now that you have an idea of what the brand has to offer, this Nasty Gal clothing review will take a look at one of their competitors: Pretty Little Thing.
Both companies are owned by the Boohoo Group, making them sister brands who sell to people under 30. While Nasty Gal embodies the edgy rebel, Pretty Little Thing caters to the girly girl who loves all things feminine.
How do their products themselves compare? Both are trendsetting brands and use the fast fashion route to reach their customers. In terms of pricing, the Nasty Gal Satin V Neck Wrap Maxi Dress is priced at $75 whereas the Pretty Little Thing Lucie Champagne Silky Plunge Extreme Split Maxi Dress is priced at $50.
On the other hand, the Emmi Black Thigh High Heeled Boots made of faux suede sells for $75 on Pretty Little Thing, compared with Nasty Gal's Hidden Talent Thigh-High Boots which sells for $66. So it seems that the prices fluctuate between the two—sometimes Pretty Little Thing is pricier, but other times, Nasty Gal is.
Nasty Gal Reviews: What Do Customers Think?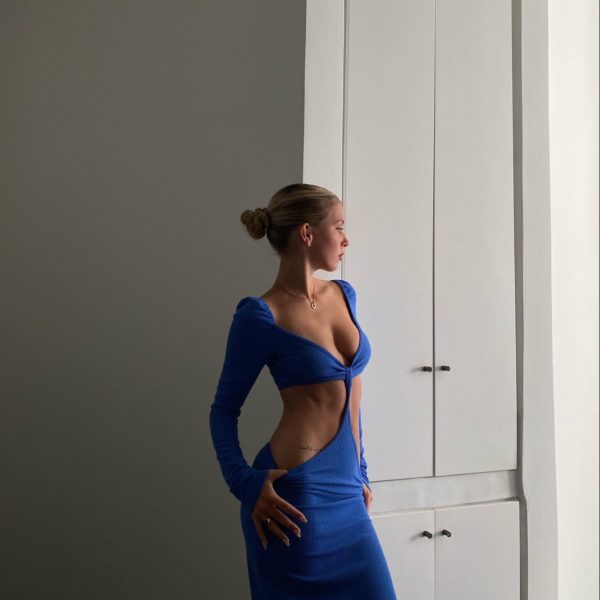 In order to get a good look at whether Nasty Gal lives up to the hype, this Nasty Gal clothing review will look at what their customers really think.
On Trustpilot, you will see customers generally applauding the customer service and efficient shopping method. A couple of 5-star reviews read, "I ordered a set and only received one of the items and I messaged on Facebook and mohammad was really lovely and gave me half of the money back and I got to keep the item as I loved it so much."
Even Carla V. says, "I've been ordering from NastyGal for a long time now, everything I got was simply perfect! True to size, easy returns, good quality fabrics for the price! It's fast fashion after all, I am very pleased with them and do recommend their products!"
And though Jessica P. was hesitant to order from the brand, she mentioned, "I'm always a little hesitant since the reviews are always quite bad but in my experience I've never had much of a problem. I've always received my things in a reasonable amount of time and I think I may have had to contact their customer service a few times for things but have always been helped."
Is Nasty Gal Worth It?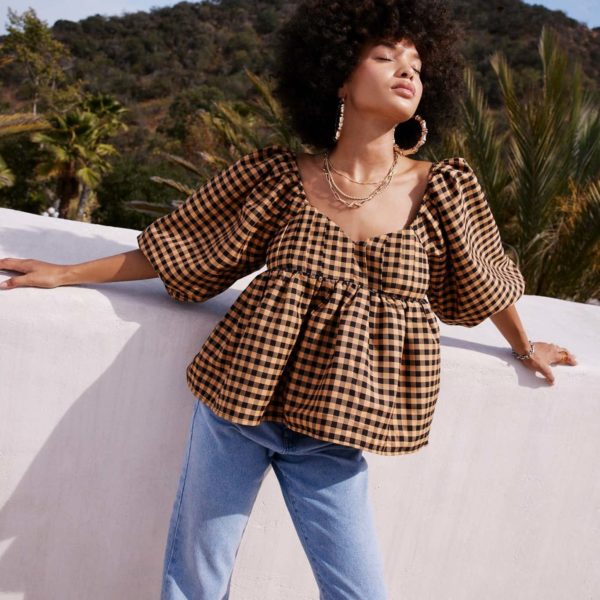 As many people have discovered over the years, fast fashion has a cost—not only on the planet but on the quality. If you are in love with fashion and are on a budget, Nasty Gal would be a great place to start, especially if you don't prioritize durability.
All in all, for any fashionista who wants to stay on top of all the trends, it would be worth purchasing Nasty Gal as you have an understanding that the pieces aren't meant to last.
Nasty Gal Promotions & Discounts
The brand has an entire section dedicated to their sales which don't require a Nasty Gal promo code. There are also some great discounts featured on the site:
The company has partnered with Student Beans and UniDays to offer student discounts to qualifying shoppers:
Student Beans receive 62% off when you sign up.
UniDays receive 60% off when you sign up.
Right now, Nasty Gal is offering 60% off everything.
If you download the Nasty Gal app, you can receive an extra 20% off.
You can receive Nasty Gal free shipping when you spend over $50, using the code: SHIPIT.
Where to Buy Nasty Gal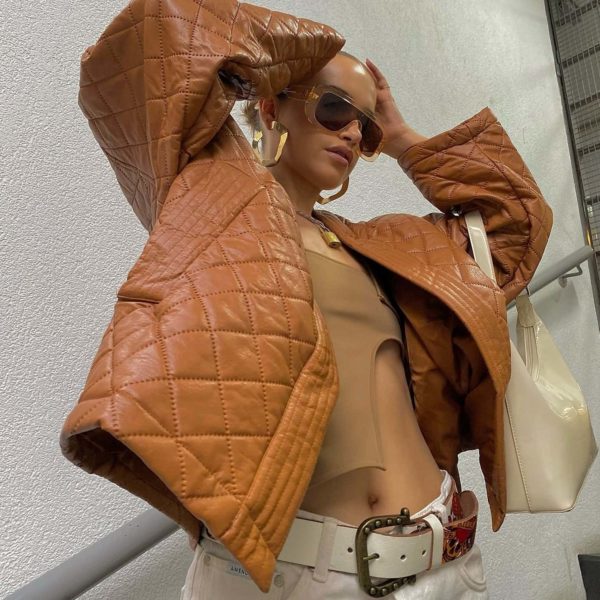 Nasty Gal products are exclusively available through their website.
FAQ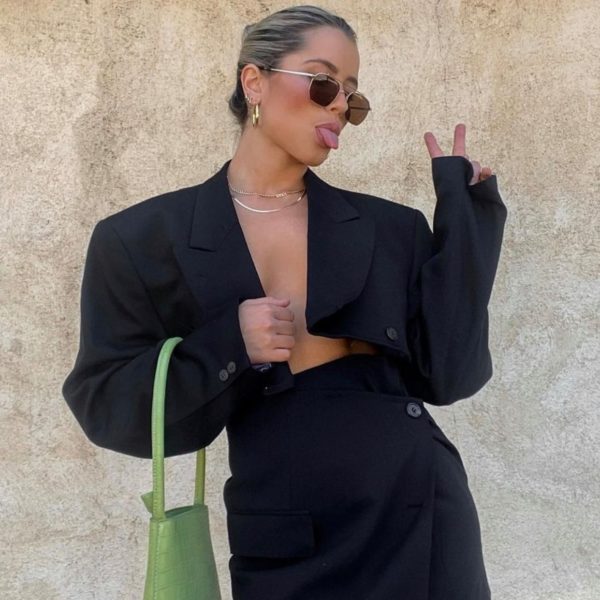 Where does Nasty Gal get their clothes?
As part of the company's sustainability program, the brand has started using recycled materials, organic cotton for their jeans, sourcing their vintage items from UK stores.
Does Nasty Gal fit true to size?
Nasty Gal states that the majority of their production is based in the UK, so their products often have the country's sizing. To ensure you're purchasing the right size for you, make sure you access the Nasty Gal size chart located here.
What is Nasty Gal's Shipping Policy?
For a full list of shipping options tailored to each specific country Nasty Gal ships to, visit their 'Shipping Info' page, which can be found listed at the bottom of the website. For US shipping, the rates are as follows:
USA Standard Shipping: $10 per order (up to 10 business days)
USA Express Shipping: $15 per order (3-4 business days)
You can also receive free shipping with orders over $50 by using the code: SHIPIT.
What is Nasty Gal's Return Policy?
Nasty Gal gives customers 45 days from the date they receive their orders to return them. International returns (any duties and customs) must be paid for by the customer. The following items cannot be refunded due to hygienic practices: Nasty Gal swimwear, anything that requires breaking the seal such as face masks, makeup, jewelry, or Nasty Gal lingerie. To return:
Put your item in a waterproof package.
Head to the Nasty Gal returns portal and put your order number plus the last 4 digits of your phone number or email.
Choose the preferred return.
Make sure to use a trackable carrier and proof of postage.
Keep an eye out for updates to your return status.
Allbirds Launches Pink Running Shoes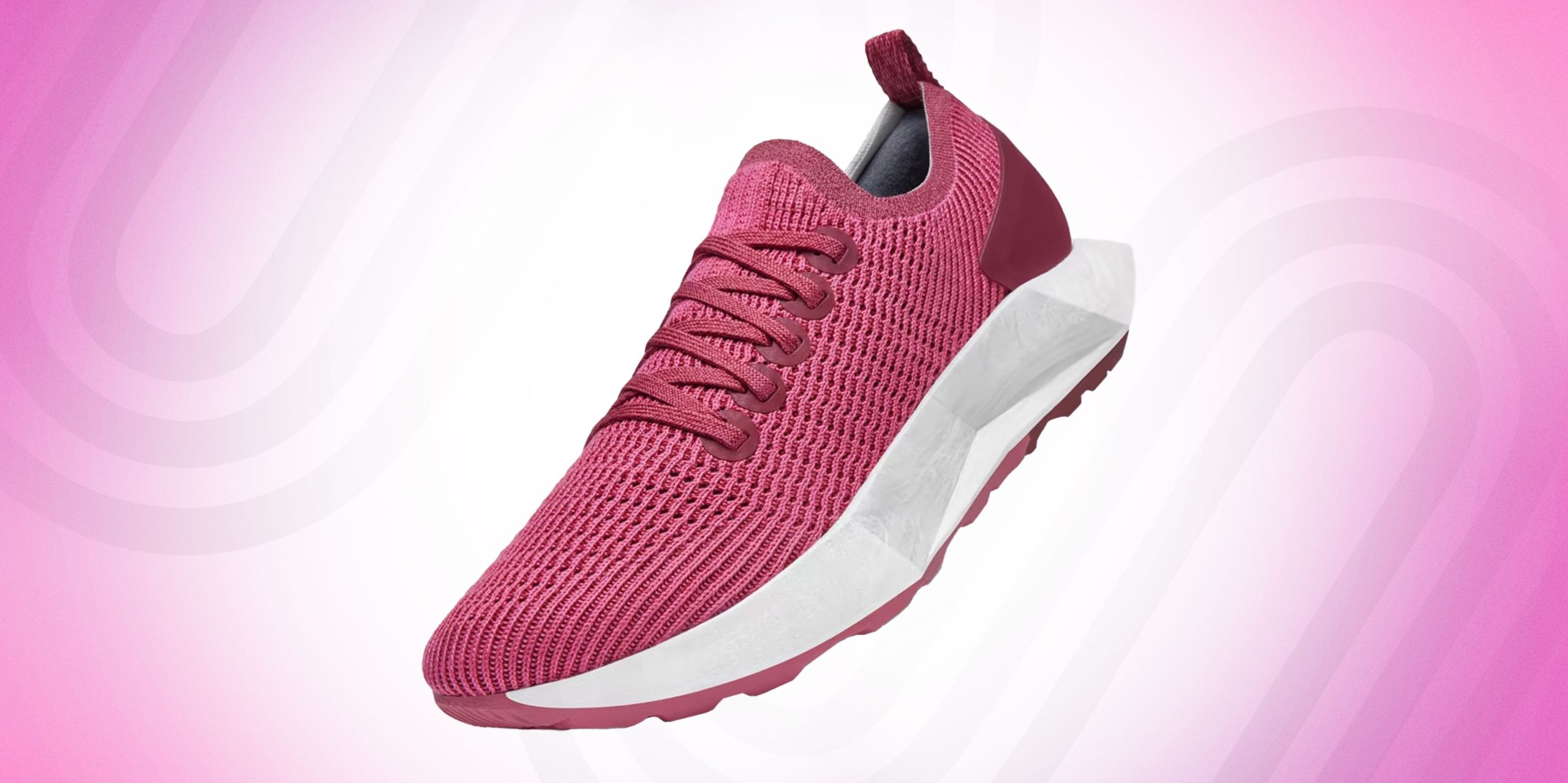 This post contains affiliate links. When you purchase through links on this post, we may earn an affiliate commission. Thanks.
Allbirds Pink Running Shoes
We've all heard the canonical phrase, "on Wednesdays, we wear pink" from the 2004 cult classic Mean Girls, but the phrase has been reincarnated in today's launch of the Allbirds x Lindsay Lohan collab which declares, "on Wednesdays, we launch pink." The pink to which the beloved brand is referring is a limited edition Lux pink color of the Allbirds Tree Flyer running shoe, available in both men's and women's sizes. The shoe also comes in six other color options and has gained attention for being both sustainable and a comfortable and reliable training shoe.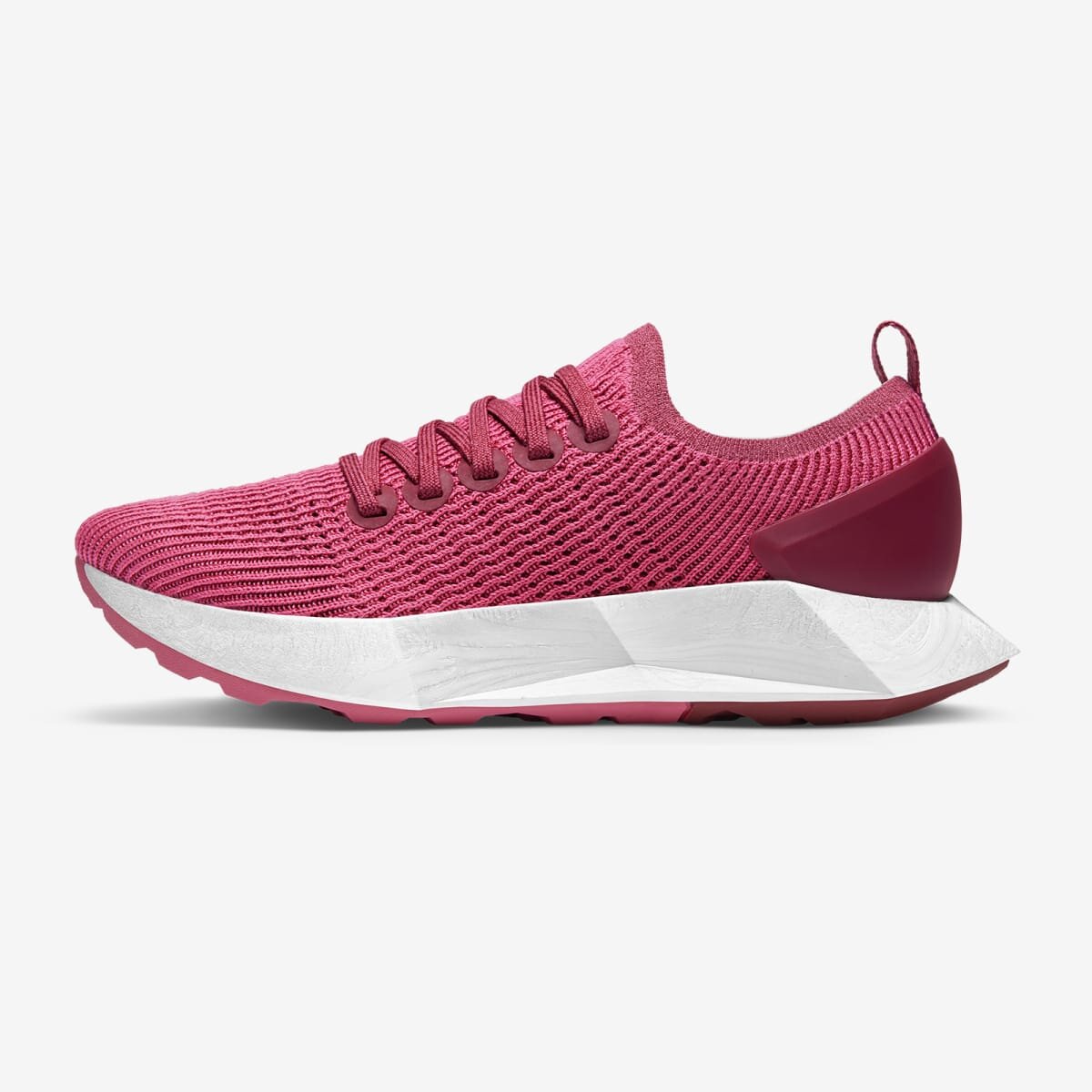 The shoe was most recently included in Runner's World's "What We're Testing" roundup for May. Runner-in-Chief Jeff Dengate found the shoe to be lighter and bouncier than Allbirds' original running shoe, the Tree Dasher. "It's a little lighter than the Dasher, the upper feels a bit more refined for running fast, and the innovative midsole is soft but can handle my daily runs," stated Dengate. "It's still a little heavier than comparable shoes—and there are a lot of great daily trainers you can find for $160—but it shows promise that Allbirds is committed to making a great running shoe without using petroleum-based products."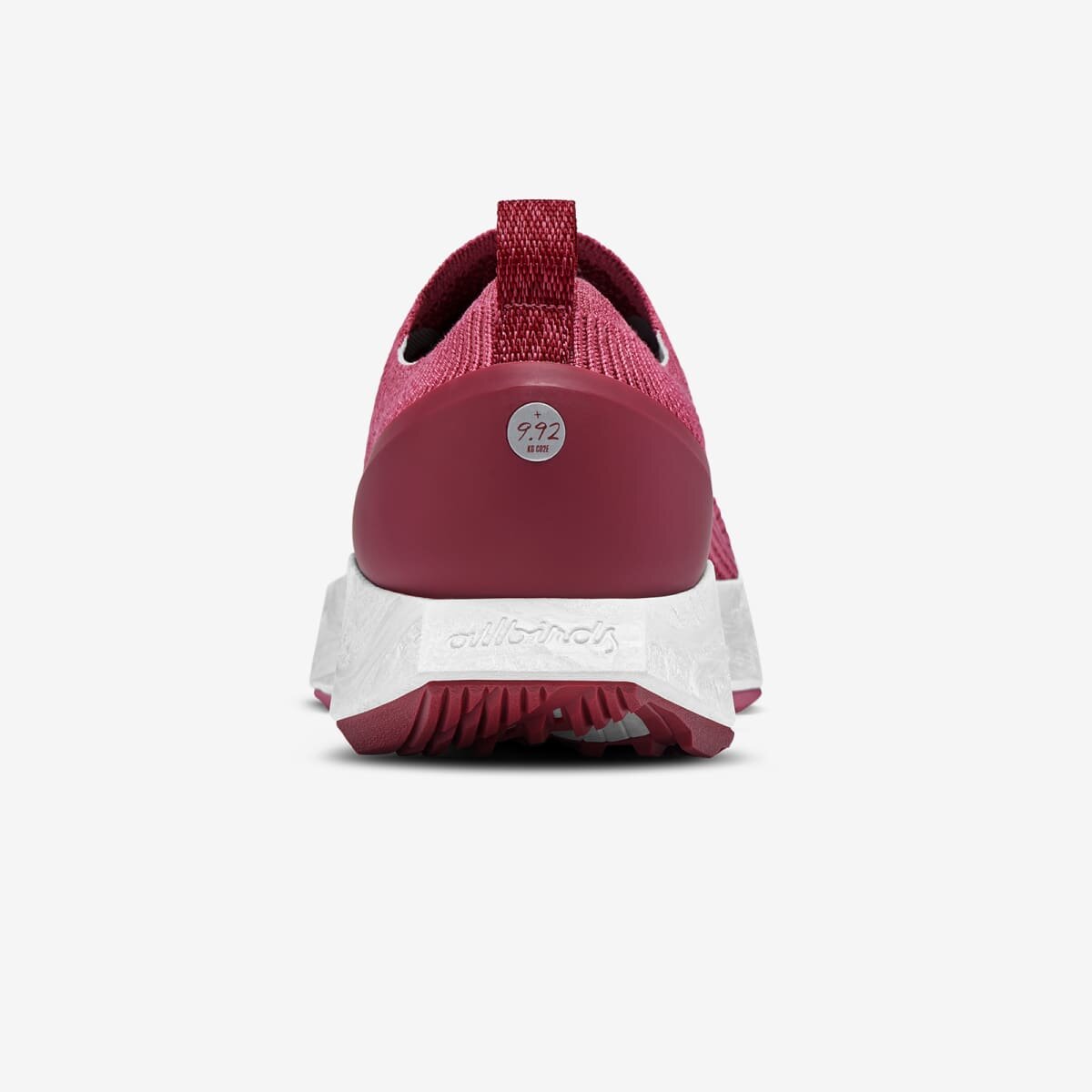 While sustainability has become a top priority for countless consumers, many companies have fallen short of the mark with their supposedly eco-friendly offerings, which have either become subject to greenwashing or are simply sub-par products. But Allbirds is actually doing the work, creating a quality product that's also actually eco-friendly. This shoe in particular is carbon-neutral and contains materials like castor beans, eucalyptus fiber, merino wool, and recycled water bottles. The brand has also pledged to continue lowering its carbon footprint as it expands its product offerings.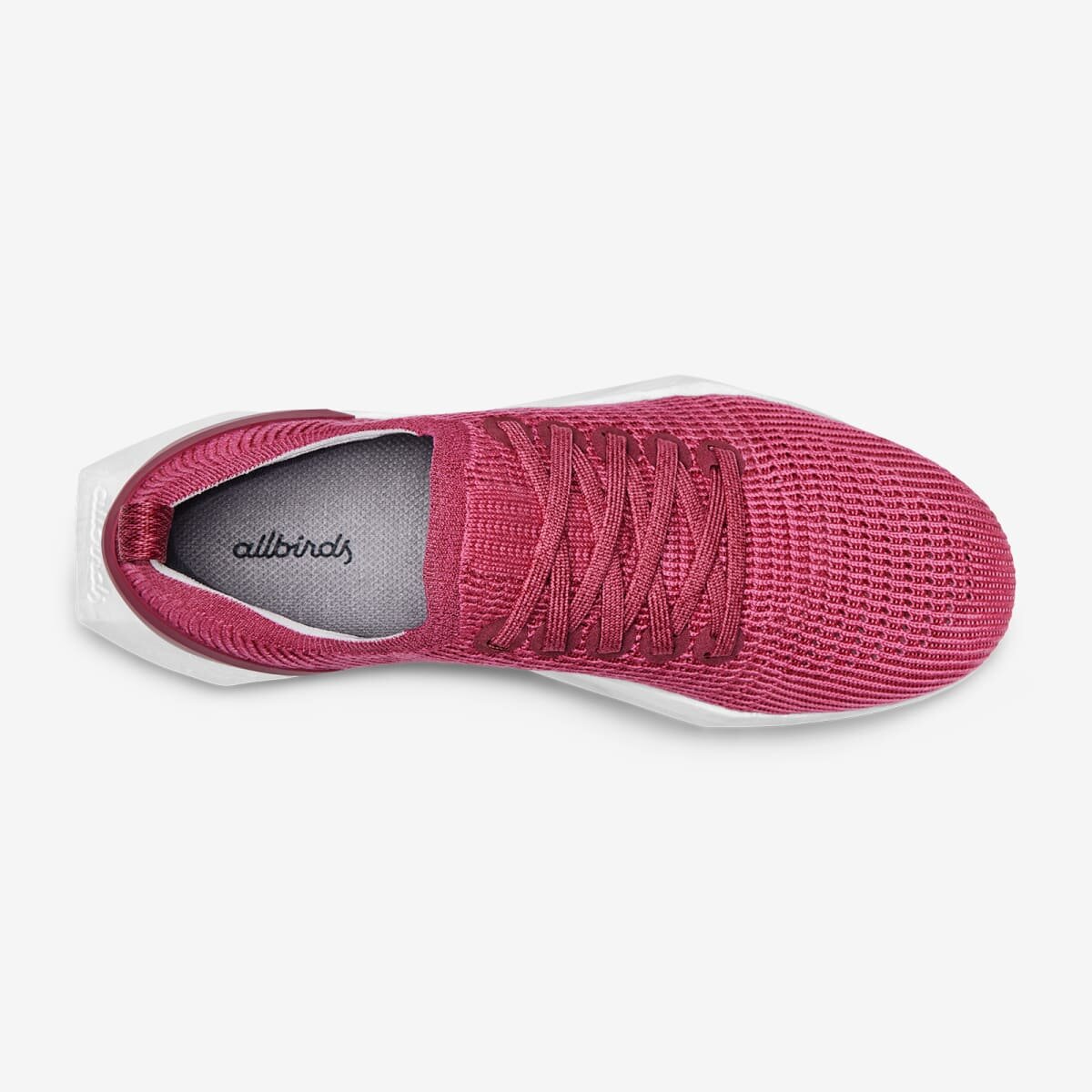 Besides her fame—and ties to their slogan—Lindsay Lohan may seem like a bit of an odd choice for a running shoe collaboration, but Allbirds says that was intentional. They state on their website, "with Lindsay's help, we're reminding the world that anyone and everyone can lace up and move their body."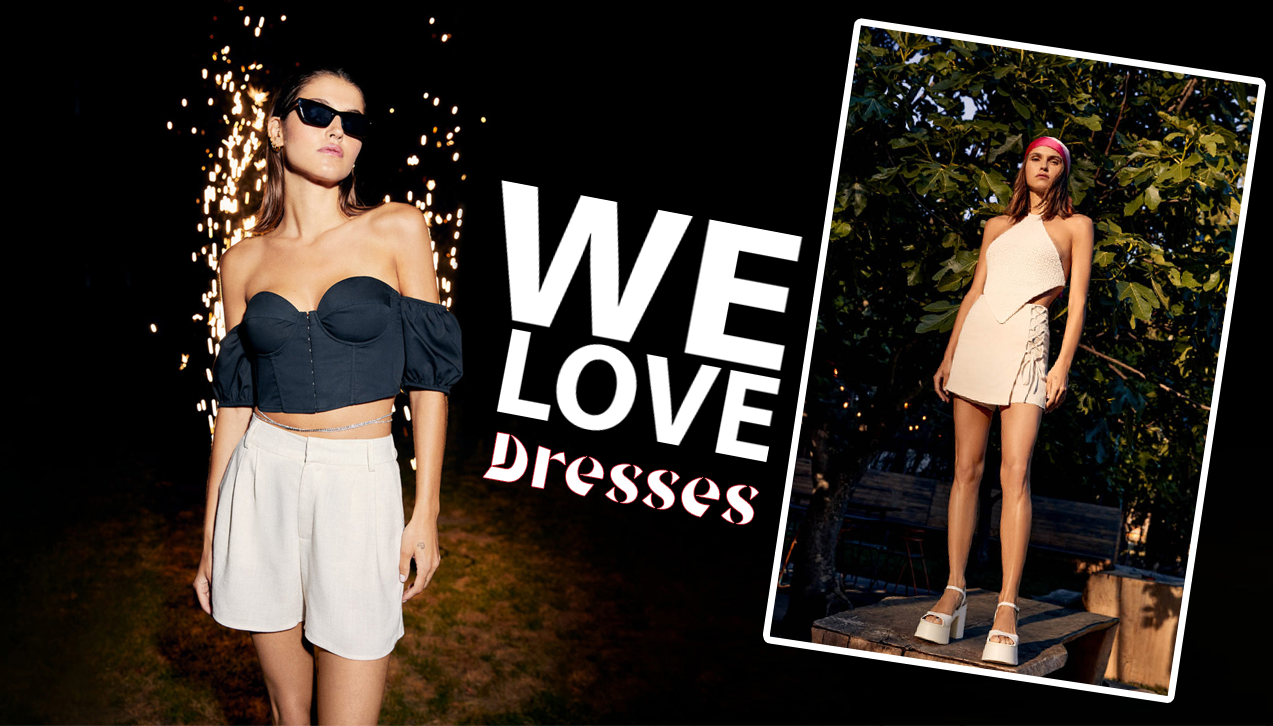 Overview Stradivarius
If your wardrobe is in need of a few –or a lot- more clothing items, there are a lot of clothing shops that you can go to and also a lot of department stores and retailers sell a huge number of clothing and accessories. So this might make your choice where to go quite difficult. We, from BritainReviews, have tried to make this choice a bit easier by asking real customers to write a review about their (least) favourite shop
One of the shops that we ask people about is Stradivarius. Read their reviews about delivery periods, ordering processes, quality and sustainability of the products, (un)friendliness at customer services and many more. Their reviews can help you to a closer look at how Stradivarius really run. You can expect if you decide to shop at their online store. This can make your decision to visit or avoid Stradivarius a bit easier.
About Stradivarius
Stradivarius is a clothing brand. The company founded by one single family in 1994 and its home base in Barcelona. In the years after they first started out, they have opened up many shops around the world and can now be found in, for instance, Maxico, China, Spain, Russia, Italy, Morroco, Egypt, Romania, Poland, Portugal, Ukraine, France, Colombia and many more countries. In their shops, they sell both men's clothing and women's clothing.
Their collection includes coats, jackets, bikers, skirts, polo shirts, sweatshirts, bombers, trench coats, parkas, shorts, trousers, blazers, knitwear, t-shirts, jeans, shirts and tops. But they also sell accessories like neck scarves, fragrances, purses, caps, hats, socks, belts, corsets, patches, pins, backpacks, sunglasses, underwear, cosmetic bags and jewellery.
And they sell shoes like sneakers, sandals, boots, ankle boots, heeled sandals, flat shoes, trainers and flat sandals. Besides these wearable products, they also sell lifestyle products like decoration, aromatherapy, stationary etc. And they also sell fragrances and body care.
Services of Stradivarius
On their website, you can create an account, select the products that you want and trust Stradivarius to deliver them right to your home. So you won't even have to leave your house.
Compliments, Complaints and Tips for Stradivarius
Do you already own clothing or accessories created or sold by Stradivarius? In that case, would you be willing to tell us about your experience? We would like to know what you think about this company.
What can you tell us about the quality of their products? Do their t-shirts stay in perfect condition for years to come or they really worn off after only one season? Are their dresses fashionable? And what about the people that work there?
Is customer service ready –and willing- to help you in case of a problem, question or complaint? Let us know via a customer review. Your review can help others to get a grip on what kind of shop Stradivarius really is and how they treat their customers.
Read real customer reviews about Stradivarius, a clothing brand with blazers, trench coats, bikers, jewellery, parkas, coats, jackets, shirts etc.
32 Degrees Review : Clothing & Accessories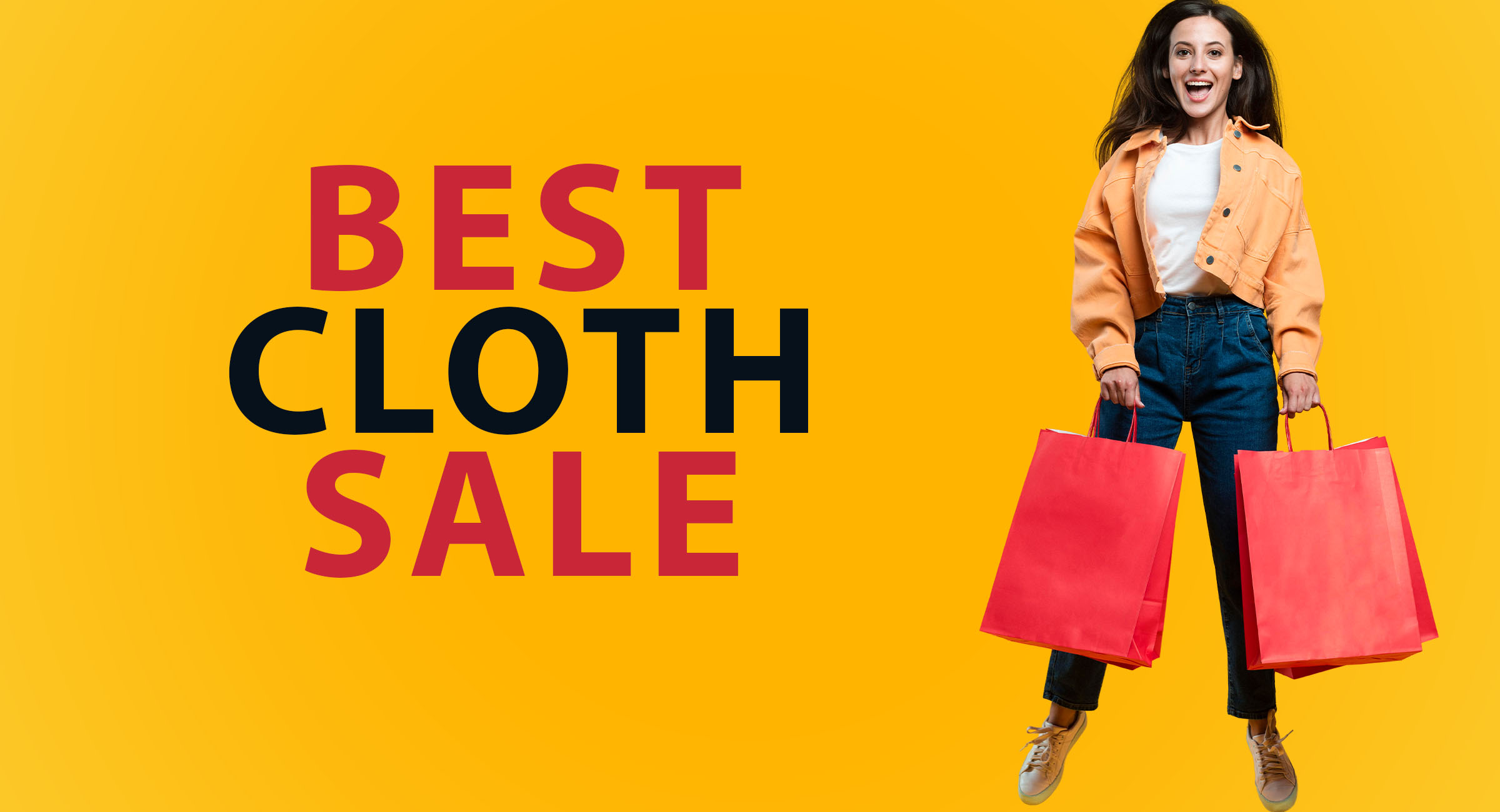 About 32 Degrees Review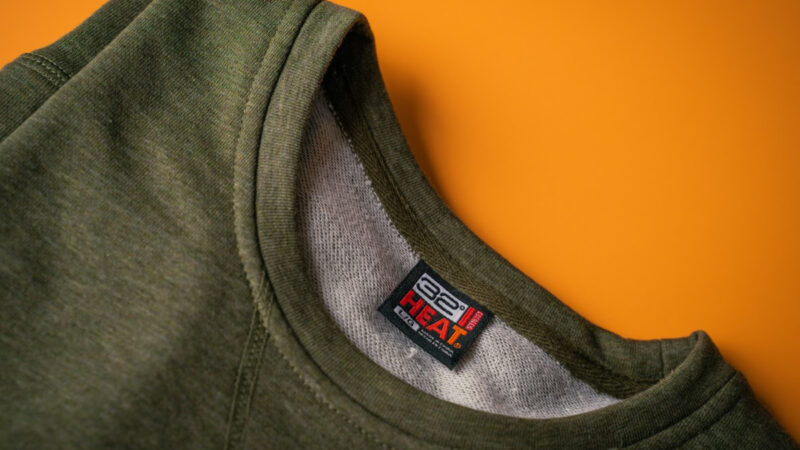 Activewear generally isn't cheap, and gearing up for your morning runs, evening HIIT workouts, and days where you don't feel like wearing real clothing can take a toll on your wallet.
32 Degrees offers functional clothing at a much lower price than some of the other brands out there, but how does its quality measure up? This 32 Degrees review will give you the lowdown on just what it is they offer, and what they don't.
Once you've switched out a button-up and slacks for a compression tee and joggers, it's tough to go back unless you're going out to dinner, popping into the office, or otherwise being social.
These days my activity generally revolves around working at home, working out at home, and running out for groceries so I can cook and eat at home. My neck hasn't seen a collar since 2020.
The problem I've run into is that wearing activewear day in and day out can cost a small fortune.
32 Degrees is looking to solve this problem and offer high-quality, low-cost activewear that isn't as risky as picking up one of those mystery brands from T.J. Maxx.
Do they deliver? Keep reading to find out.
Overview of 32 Degrees Review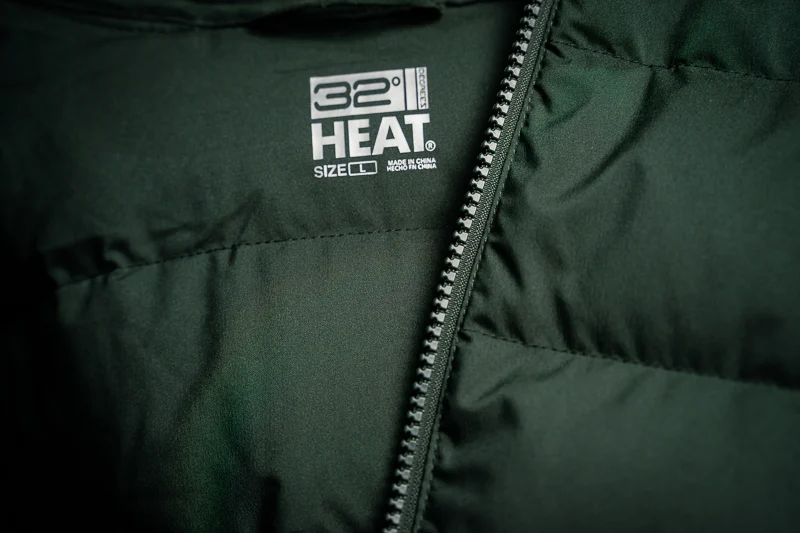 32 Degrees is an activewear brand that has a mission of providing functional clothing at prices that won't flatten your wallet.
They offer a full range of activewear and outerwear for both men and women, from base layers and accessories to tees, polos, puffer jackets, and more. Basically, if it's a performance garment, 32 Degrees likely has at least a few options for you.
Basic is the name of the game with this brand. You won't find many of the wild prints and highlighter colors that you'll see with brands like Under Armour or Adidas.
With 32 Degrees, these are clothes that solve a problem. It's not the most fashionable activewear around, but you also won't have to refinance your house to pick up a new week's worth of gym clothes after you've dropped a few pounds.
From the products I've tried and thumbing through the rest of the products they offer; fashion isn't at the forefront of what 32 Degrees offers.
If you're on the hunt for stylish loungewear that can handle a workout and look good enough to hit the town afterward, you're going to end up spending more mon
32 Degrees Review32 Degrees Review Cool Classic Crew T-Shirt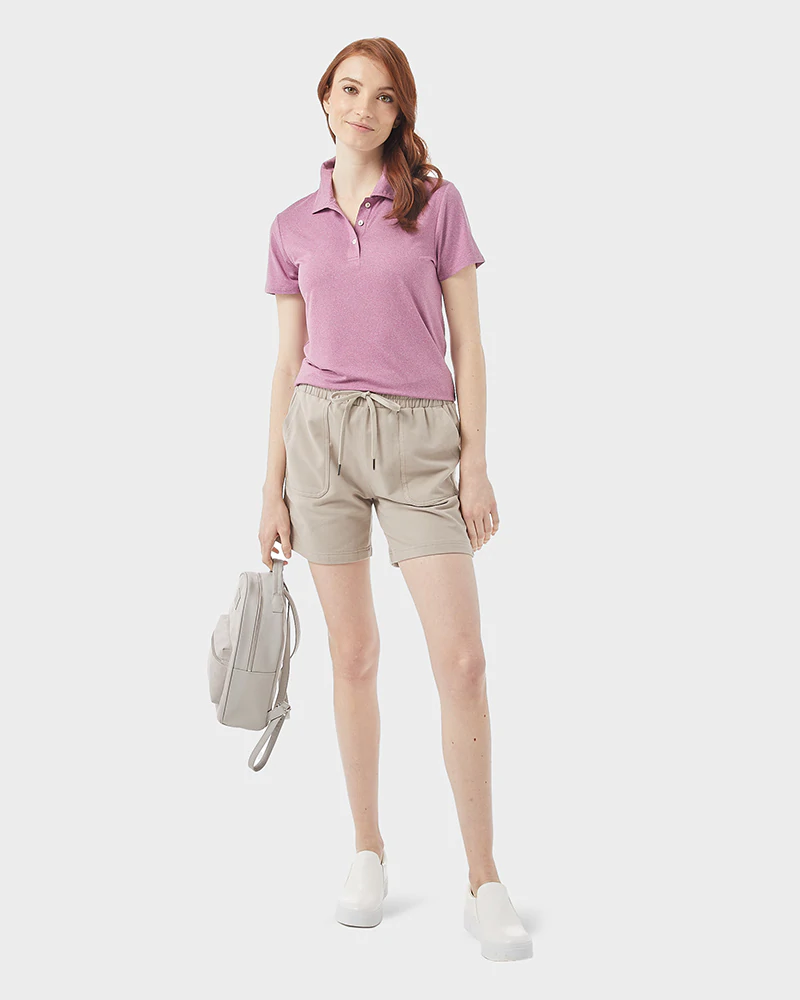 The Cool Classic Crew T-Shirt is one of the best values for the price that I've seen on activewear anywhere. Ever.
On paper, this shirt isn't groundbreaking. Its 90% polyester, 10% spandex construction is pretty standard for activewear. The fit isn't exactly what I wanted it to be, but it's also pretty standard for a performance tee.
What sets this shirt apart, like many of the other products offered by 32 Degrees, is the price. You can pick up three of these tees and not even be at the price of one performance shirt from some of the other activewear brands out there.
I put this shirt through a workout, and it delivers on its promises. The four-way stretch kept up with me and the moisture-wicking kept me dry from the treadmill to the kettlebells.
The knowledge that this shirt also costs about as much as a nice cup of coffee may have also affected my impression of its quality, but how couldn't it?
This isn't the most high-tech workout shirt I own. It also doesn't have the most flattering fit. However, what it offers at the price it's offered makes this shirt a great deal.
Cotton Terry Pullover Crew and Joggers Set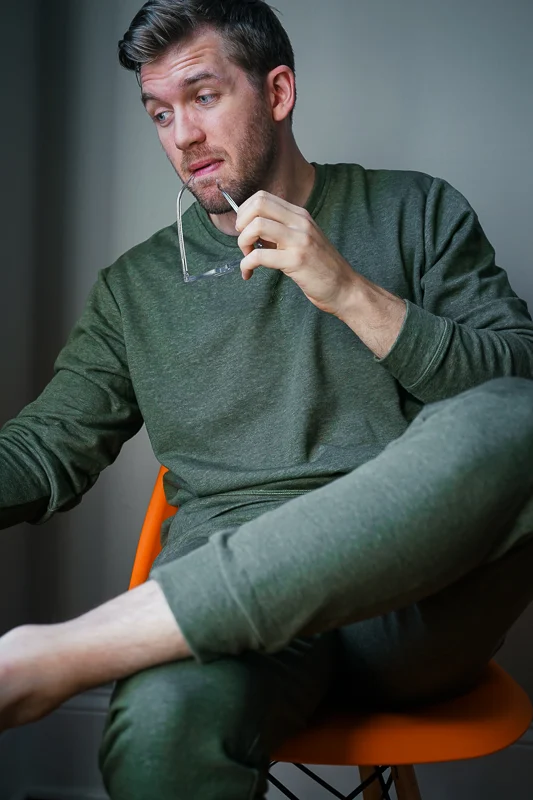 It seems as if the last two years have been almost entirely appropriate for sweats, which means I've had to stock up.
The Cotton Terry Pullover Crew and Joggers Set from 32 Degrees gets the job done well for the price.
Honestly, when I hear "Cotton Terry," I expect a certain softness from the quality. These sweats are certainly soft, but they're just about as soft as any other pair of cotton sweats. However, because of their price point, I don't hold it against them.
I opted for the olive green, which I'm happy they offer, and the set looks great. Although I've mainly worn this set of sweats inside while catching up on work and scrolling through Netflix, I've comfortably popped out of the house in them to snag groceries and pick up a latte.
The top has a regular fit that's a touch roomy in the midsection, but it's slim enough to fit well in the chest and arms while also being great for layering. The bottoms fit somewhere in between standard sweatpants and joggers.
I've found that the joggers have a much better silhouette if you pull up the pant legs a bit and let them scrunch. Then they'll have a cropped bottom that you can easily pair with sneakers to run errands in style.
Overall, I'm happy with this set of sweats. They didn't blow me away, but for the price, I'm not convinced they can be beaten.
The 32 Degrees Active Mesh Boxer Briefs pleasantly surprised me. Some underwear from activewear brands tends to be too tight and rigid.
The Active Mesh Boxers are made from a performance mesh for plenty of airflow. The length on the legs is great, and they don't ride up throughout your workout, so you're not constantly making adjustments.
This pair of underwear also fits well in the waist, being fitted and stretchy without the elastic squeezing the life out of you.
The moisture-wicking and anti-odor qualities of these boxers, along with the mesh, make them a great addition to your gym bag, especially at the low price point that's consistent across the brand.
I've found only one issue with this underwear, which is that the mesh is a magnet for lint in the dryer. Of course, this isn't a deal-breaker, but if you're going to pick these up it would do you well to only wash them with other performance fabrics, as I've spent longer than I'd like to admit picking cotton lint out of them.
Ultra-Light Down Packable Jacket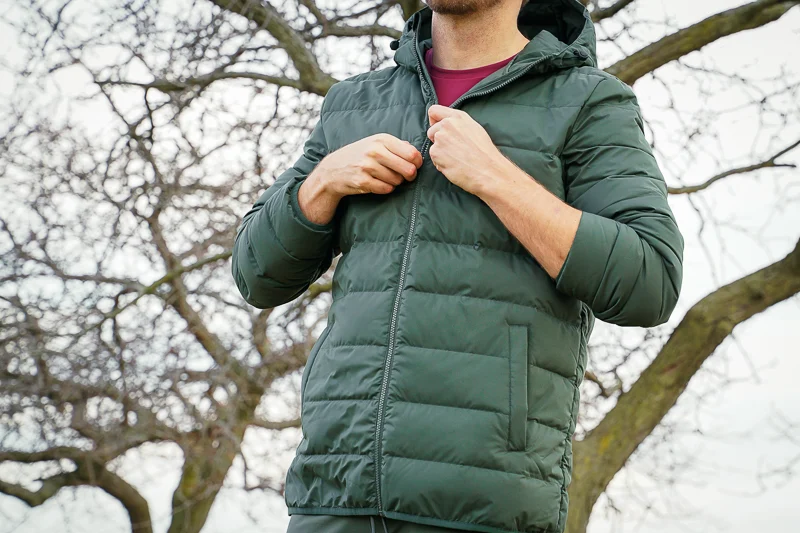 A stylish, high-quality down jacket at an extremely affordable price point that packs down to not much larger than a two-hand burrito? They live in the same place as leprechauns, right?
They're real. And they're made by 32 Degrees.
The Ultra-Light Down Packable Jacket is by far my favorite item I've tried out from this brand, and it also offers a pretty insane value.
Let's go through the specs. 650+ power down fill that meets the Responsible Down Standard put forth by the Control Union, a water-repellent finish on the polyester shell, side-zip pockets, and a hood. The jacket also packs down into a small carrying case that you can easily toss into a backpack or a carry-on.
Honestly, the only gripe I have about this puffer jacket is the fit. However, that's not a gripe that doesn't extend to pretty much every other puffer jacket out there—they're just not made to have a super tailored fit.
Getting what you get from this jacket at its price point makes it a winter must-have, especially if you're going to be traveling.
What do Other Reviewers Say About 32 Degrees?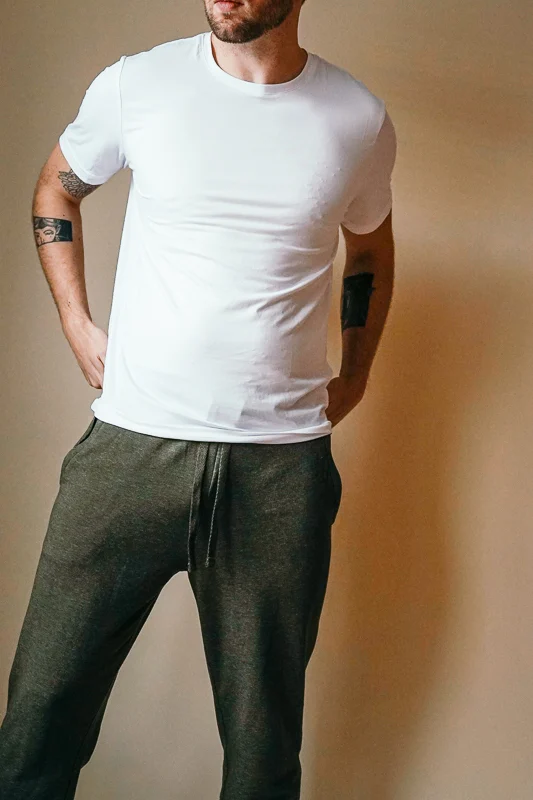 The reviews are a little all over the place when it comes to 32 Degrees. Some reviewers share the same sentiments I do, applauding the quality you're getting for the price point. Other reviewers seemed to be expecting the quality and the bells and whistles that come with higher-priced brands.
I'd say overall the reviews are positive, but low price-point items like these will always be divisive.My Overall Thoughts On 32 Degree
What I Like The low price point allows you to stock up on activewear basics without spending a fortune.
I like the range of products they offer—if I need to pick up some workout sweats, tees, or performance clothing on the cheap, I know just where to go.
The quality of the puffer jacket was really surprising for the price, and I love that it packs down to such a small size.
What I Don't Like
Aside from the puffer, the quality of the other pieces I tried wasn't super high. This is by no means a dealbreaker, as you can't pay the prices they offer and expect them to compete with the fits and quality of more expensive brands.
Who is 32 Degrees for?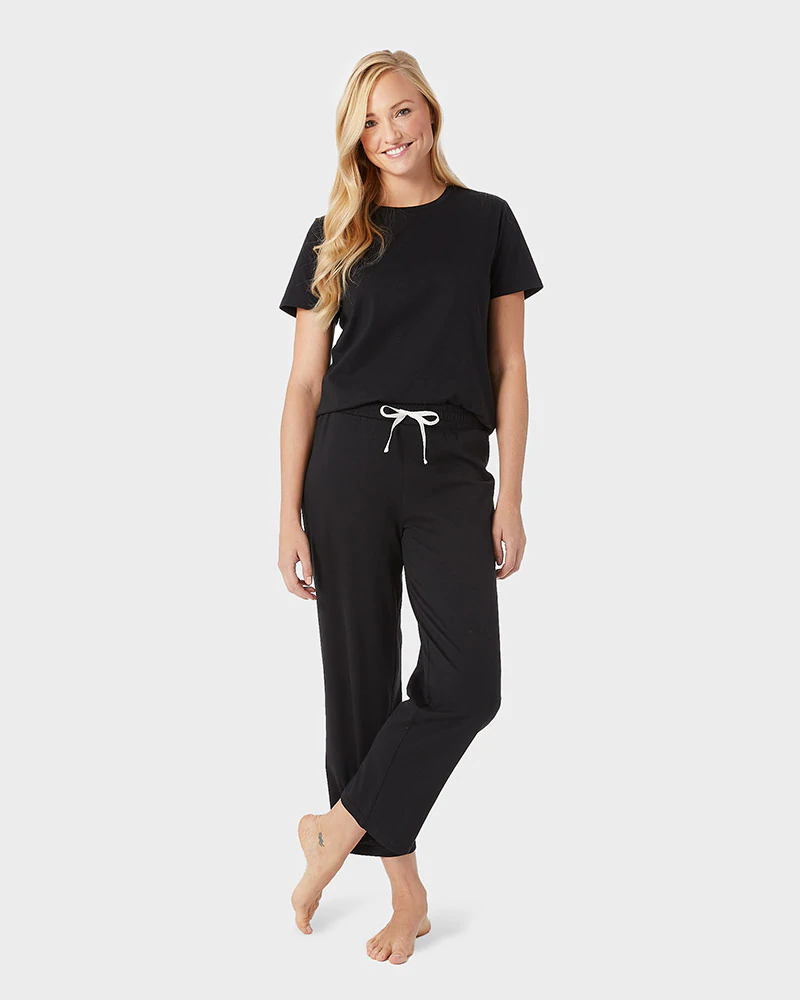 32 Degrees is for someone who is looking to stock up on cheap performance basics and isn't too fussy about the fit or fabric. Their clothes are sturdy enough, but they aren't investment pieces or stylish enough to fall into that athleisure category a lot of people are looking for right now.
These are clothes for lounging around at home or hitting the gym that you can pick up for an extremely approachable price.
Other brands like Unbound Merino or Barbell offer a more high-fashion alternative, but the price point is in a completely different ballpark.
The Verdict Activewear can be quite expensive, 32 Degrees offers
 a more affordable alternative.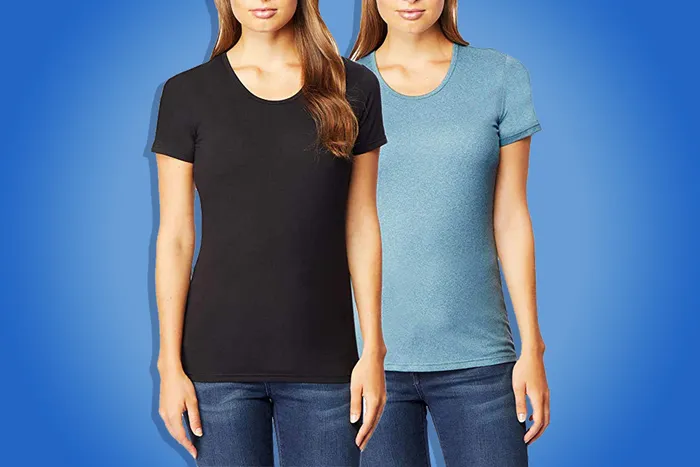 Now, am I a little spoiled with my activewear? Sure. However, I appreciate what 32 Degrees brings to the table. If you're not in the spot to drop a lot of money on clothing that isn't going to be in the office, they offer a solid option.
Their shirts, sweats, and underwear are a solid value, and they have multi-packs where you can save even more. Their performance fabrics get the job done, and the fits are solid for the money.
The puffer jacket is where this brand defied my expectations. I went out and about in this puffer, I packed down into the carrying case, and I unpacked it and fluffed it. Something that's travel-ready and can keep me toasty in late November in Chicago at that price? A pretty sweet deal.
Overall, 32 Degrees had one standout piece and others that were pretty equal to my expectations. For activewear at this price, you're not likely to find a better deal.