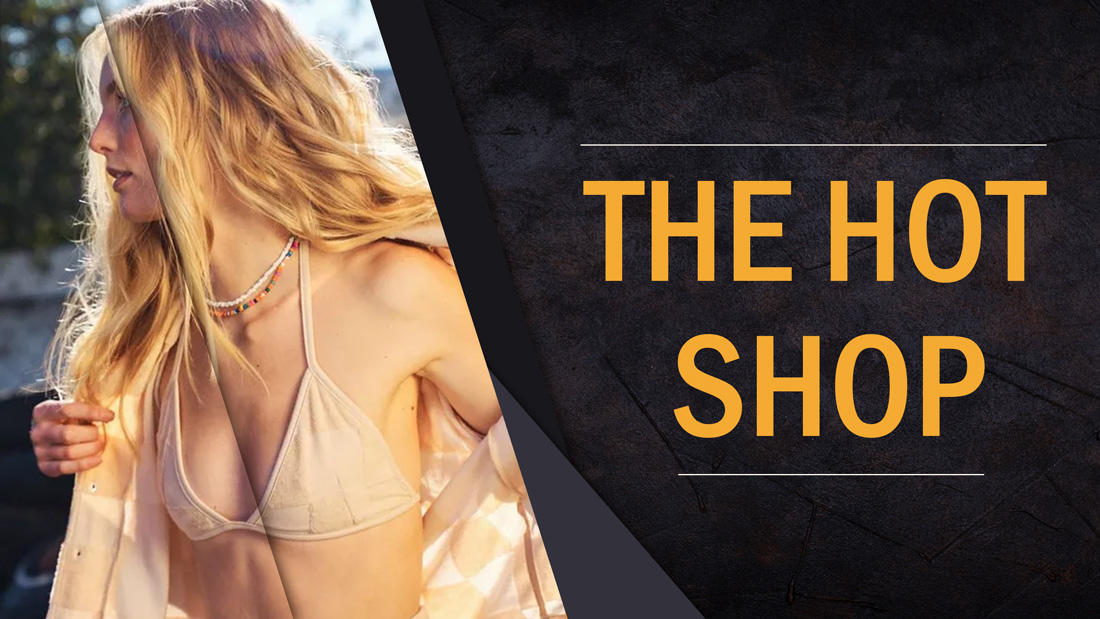 We've discovered another online clothing brand called Nasty Gal, which has gained a lot of popularity all over social media. Many influencers and media personalities claim to
love this brand
. Also, there are several posts of positive Nasty Gal reviews all over the internet. 
You will find out everything you need to know before making a purchase with our honest Nasty Girl review below. We have provided important details you need to know about Nasty Gal and how well they compare with other brands. Keep reading to find out if Nasty Gal is really worth the hype.
About Nasty Gal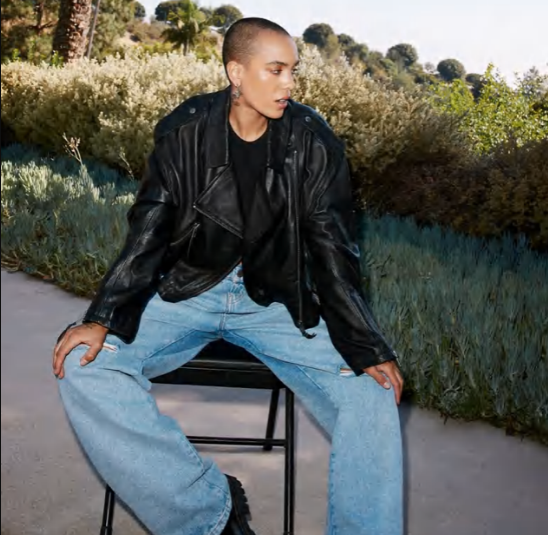 Nasty Gal is an edgy, fashion-forward store that offers budget-friendly apparel to modern-day women.  Nasty Gal was founded by Sophia Amoruso and it began as a small eBay store in a small apartment in San Francisco.
After thirteen years, it has grown into an established shopping label in LA with its own clothing line and accessories.
Nasty Gal has become a household name all over the internet with a large customer base. They have a following of 4.9 million followers on Instagram and have earned a total of 1.4 million likes on Facebook.
It has continued to flourish long after its owner retired as CEO. Nasty Gal also has features on major publications like Forbes and Business Insider. 
They compete with other sister brands in supplying bold and trendy dresses, tops, shoes, and accessories. It is also remarkable that Nasty Gal has been able to keep up with fashion movements since its creation. Now it is one of the leading independent stores with designs and products that every girl wants in her wardrobe.
Pros
Elegant fashion-forward pieces

International Shipping

Diverse and extensive apparel

Offer Karna, AfterPay, and Zip payment options

Effective Return Policy
Cons
Poor customer service

Poor product policy

Slow refund process
Nasty Gal Clothing Review
Nasty Gal focuses mainly on women's clothing supply a wide variety of styles and looks in their clothing apparel. Nasty Gal clothing features, business casual outfits as well as sultry pieces for all sizes and types of modern women. They distribute clothing with bold fashion statements that empower women to be strong and confident always.
Our Nasty Gal clothing review takes a closer view of the brand's surplus inventory and focuses on the popular and eye-catching pieces. They offer new products releases and apparel every new season but our nasty gal review does not include them all.
We only feature some of the bestsellers and more affordable pieces that are available on the nasty gal website.
Nasty Gal Dresses
Nasty gal dresses are well-known and they have a wide selection of dress styles from party dresses to business casual dresses. Here are some bestsellers in the Nasty Gal dress collection!
The Ombre Tassel Short Sleeve Mini Dress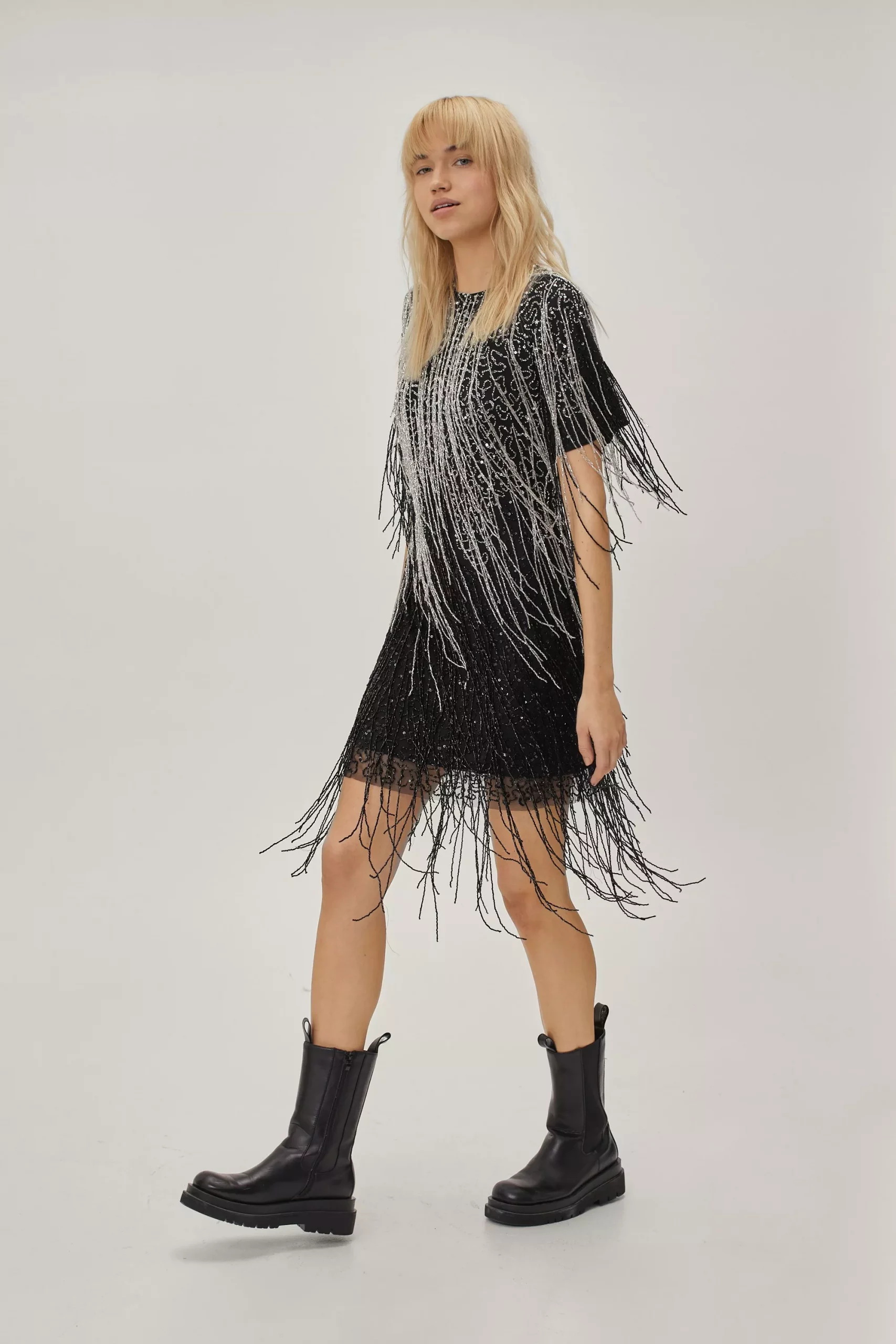 We found this in the daily icons collection which offers some of the most exclusive and elevated products from Nasty Gal. While it is under the party dress section, it offers versatility with an effective day-to-night look. The style gives a calm, soothing silhouette, with the crew neckline, short sleeves, and metallic tassel details. 
The chic rocker girl style is complete with classic biker boots and the tassel fringe design is a nod to old 90s rock trends. The fabric is made with 100% polyester and it is one of the high-price items Nasty Gal offers at €299.
But the fit is relaxed and the mini length offers dual looks and multiple styling options. The sequin tassels make the dress even more exquisite and trendy.  
Shoulder Padded Satin Mini Shirt Dress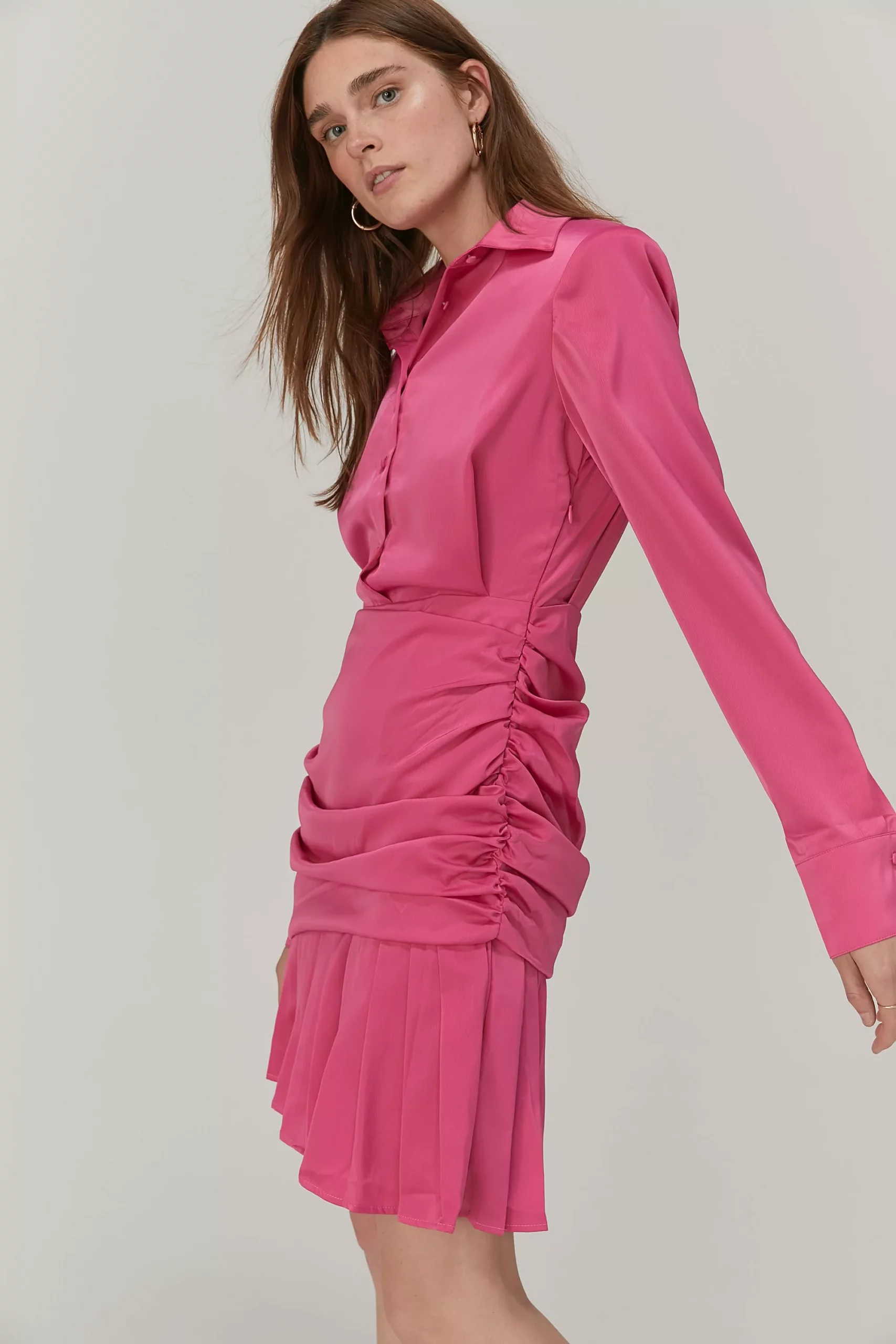 Nasty Gal offers an eclectic shirt dresses collection, with sharp and powerful designs. The shoulder pads with the shirt dress give a classic boss-girl look. The design of the dress is plain and understated with a firm detailing.
This Nasty gal satin shirt dress features a plunging V neckline with a pointed collar, blouse sleeves, fitted cuffs, and a pleated asymmetric hem. 
This look offers power dressing with a comfortable mini silhouette, complete with padded shoulders and ruched detailing. It is a great choice for anyone looking for an elegant going-out dress and it offers a perfect relaxed fit.
It is also one of the budget-friendly dresses on Nasty Gal at €89 compared to the higher-priced Ombre Tassel Mini Dress above.
Open Back Mesh Tie Dye Midi Dress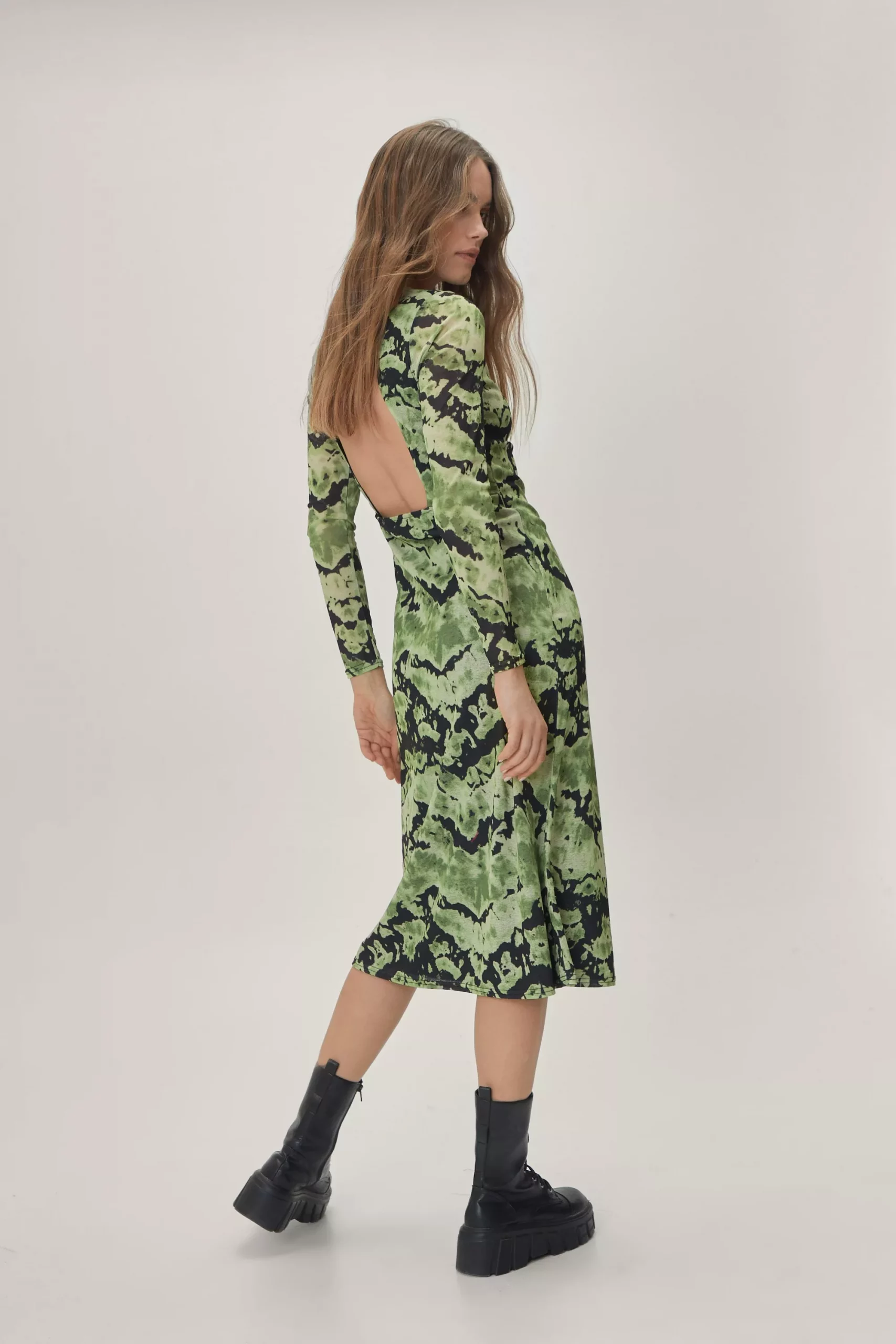 The last dress we examined in the Nasty Gal dresses selection is an open-back mesh dress in the backless dresses category. It is a beautiful dress outfit with subtle detailing where all the party goes on at the back of the dress. It is a body-skimming midi-length dress with a modern, chic mesh jersey fabric which creates a sultry look.
The green tie-dye background includes a blend of bold colorful patterns to give a magnetic thermal print. It features a high funnel neckline, long sleeves, an open-back design, and a vintage midi hemline.
The dress is perfect for the fall weather and it can be styled with a leather jacket and chunky biker boots. 
The open-back mesh dress comes at an affordable cost of about €99 with several size options to ensure a perfect fit. The mesh jersey fabric consists of an equally light and heavyweight thickness. It is a trendy minimalist style that offers both functionality and a bold fashion statement. 
Nasty Gal Tops
Faux Leather Oversized Long Sleeve Shirt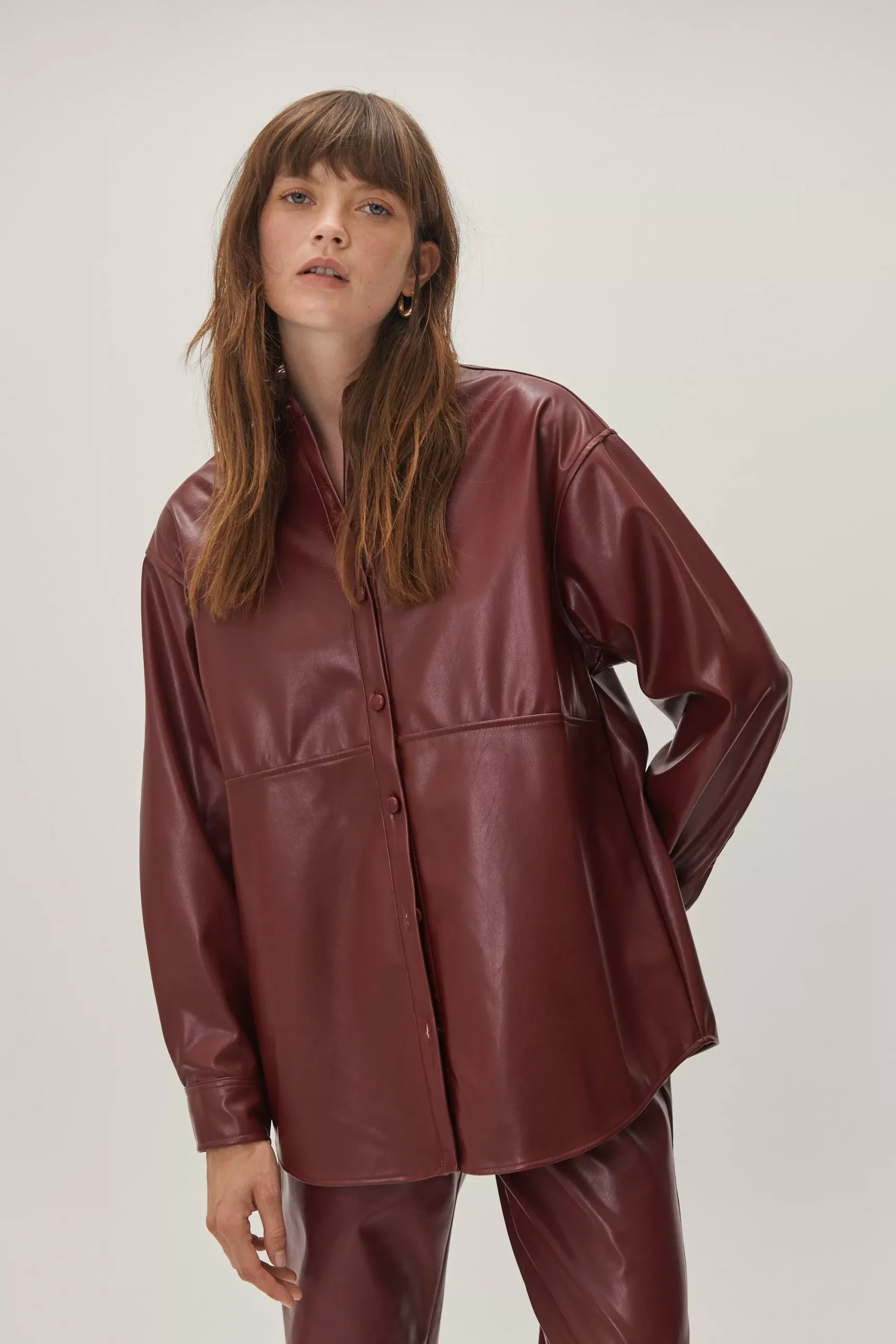 One of the raving bestsellers in the nasty gal tops selection is the oversized long-sleeved faux leather shirt. It is placed in the brand's regular oversized t-shirt catalog but it steps out of the normal street style trend to offer a more sophisticated look. The shirt features an oversized long-sleeved shirt and cuffs with button closure.
The shirt is made with faux leather which is a vegan and cruelty-free way to wear leather. The style incorporates a large silhouette and you can create a layer with faux leather pants.
Faux leather fabric is a more expensive option but the nasty gal leather shirt costs a low price of €100. The faux shirt comes winter-ready for all fashionable women of different shapes and sizes.
Stripe Print Ribbed Roll Neck Top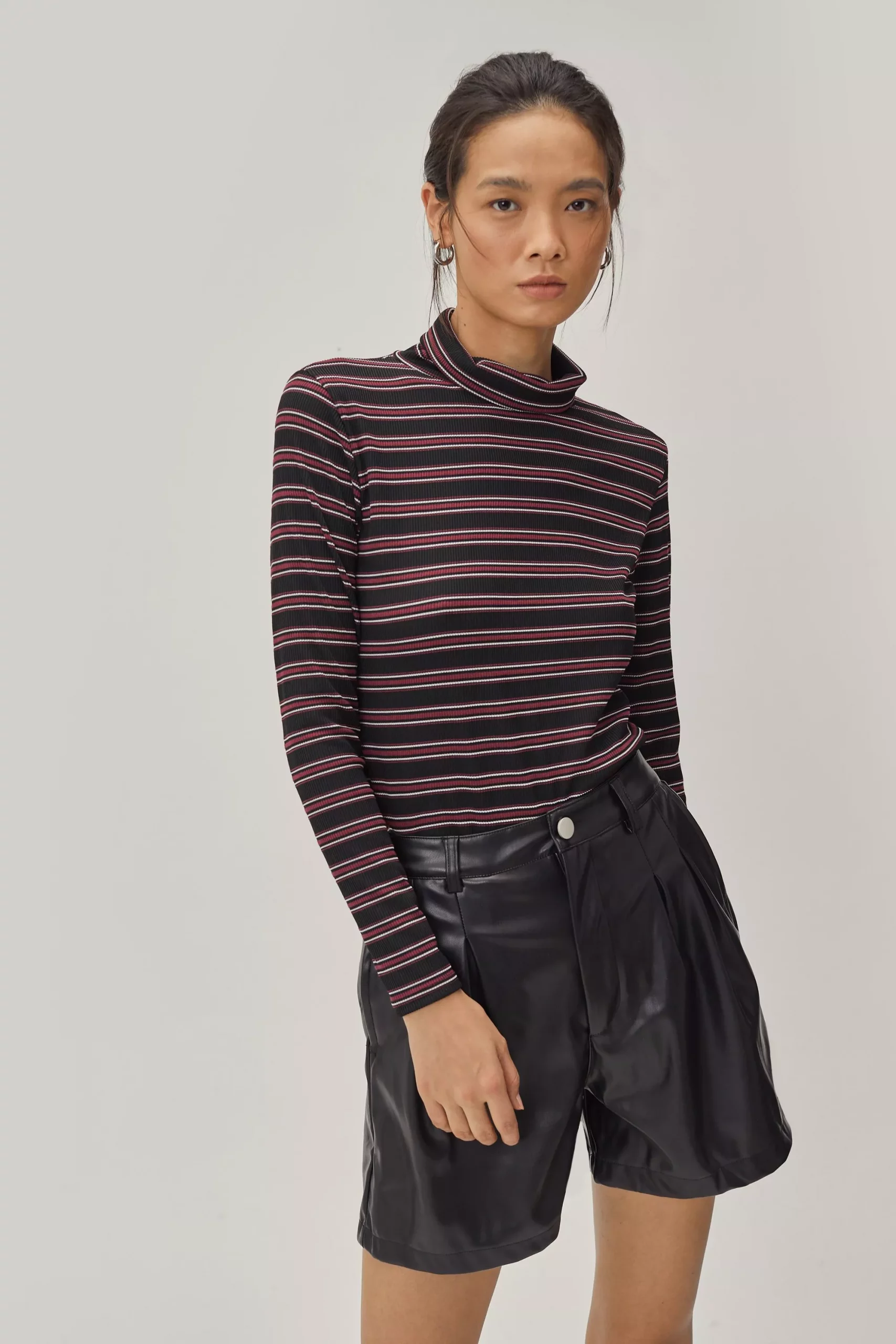 Stripe prints are in current fashion trends and fashion designers are adding stripes to their looks. Nasty gal is also following the stripe trend with this ribbed roll neck top with loveable stripe patterns.
The top comes in a ribbed jersey fabric which offers a light thickness suitable for fall and early winter weather. It is one of the new releases but it has become a fast bestseller.
The top style features a high roll neckline with long sleeves and a stripe detailing throughout the design. It creates a snug-fitting silhouette that layers nicely with faux leather shorts or vintage loose-fitting jean trouser pants.
You can wear this nasty gal ribbed top for a coffee date or a casual outing with friends. It is also pretty cheap at a minor sale price of €44.
Recycled Slinky Double Cut Out Bodysuit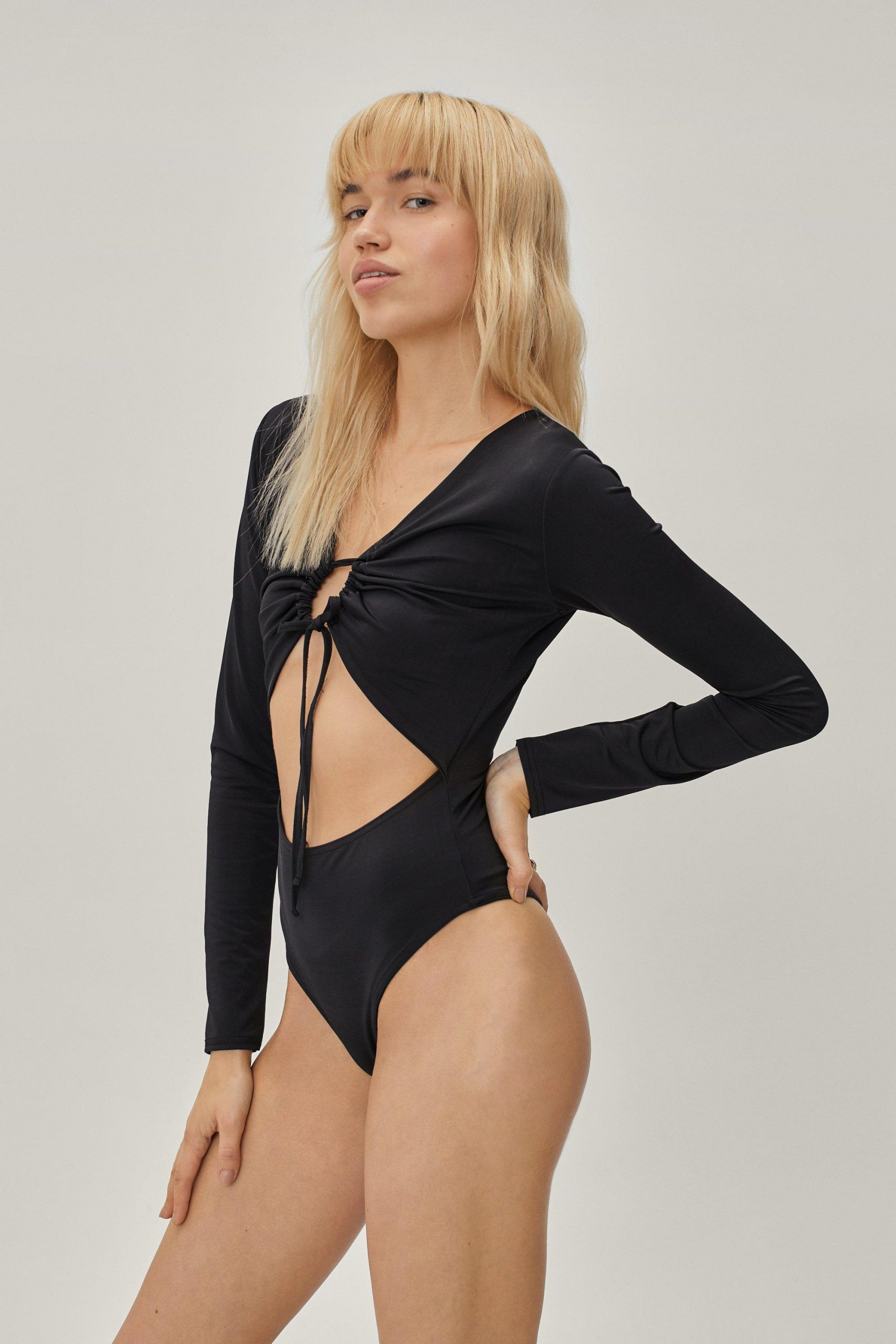 The slinky double-cut-out bodysuit top shows off the nasty gal image as no other style does. It is a high-fashion, sexy chic design with a fully covered back and a smart cut-out torso.
The style also gives a smack fitting in a plain back high-leg silhouette with long sleeves and a deep V neckline. It also has an intricate O ring detailing for the front closure that is sure to turn heads on any occasion.
Nasty Gal released this piece in the all things considered collection, which includes a selection of sustainable and eco-friendly clothing. It is noteworthy that the bodysuit was intentionally crafted with recycled materials to protect the environment.
This top costs €66 which is a cheap budget-friendly option when compared to other brands. 
Although the top has a minimal and simple plain design, it's perfect for both night and day outings. You can create a stylish going-out outfit by pairing the top with skinny high-waist pants and high-heeled boots. Apart from black, it is also available in dark brown and beige color options.
Nasty Gal Hoodies
They offer a wide selection of comfortable and stylish hoodies for petite, medium, and plus-sized women. Nasty Gal hoodies incorporate prints, natural color palettes, and trendy fashion details into their hoodies design. Below, you'll find the best seller designs we picked out for the three major sizes.
We Throw We Rub Graphic oversized hoodie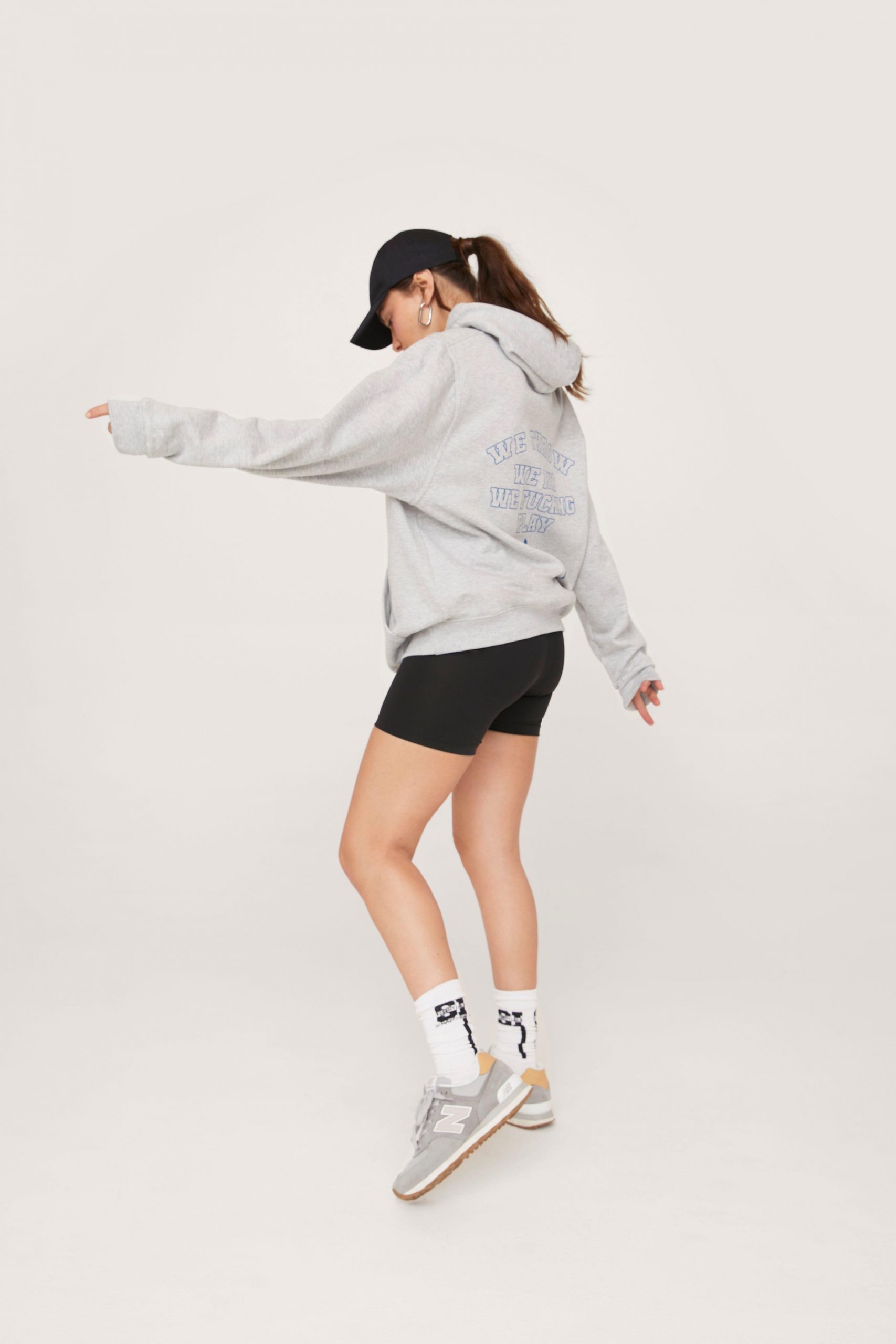 One of the fan favorites in nasty gal hoodie selection is from the nasty gal collaboration with sports illustrated. It comes in different size options including plus sizes and the graphic text on the hoodies states; 'We throw, we run, we fucking play'. It also has a fitted cuff with long sleeves and gives an oversized casual fit. It costs €69 and is only available in gray color.
Nasty Gal Cropped Drawstring hoodie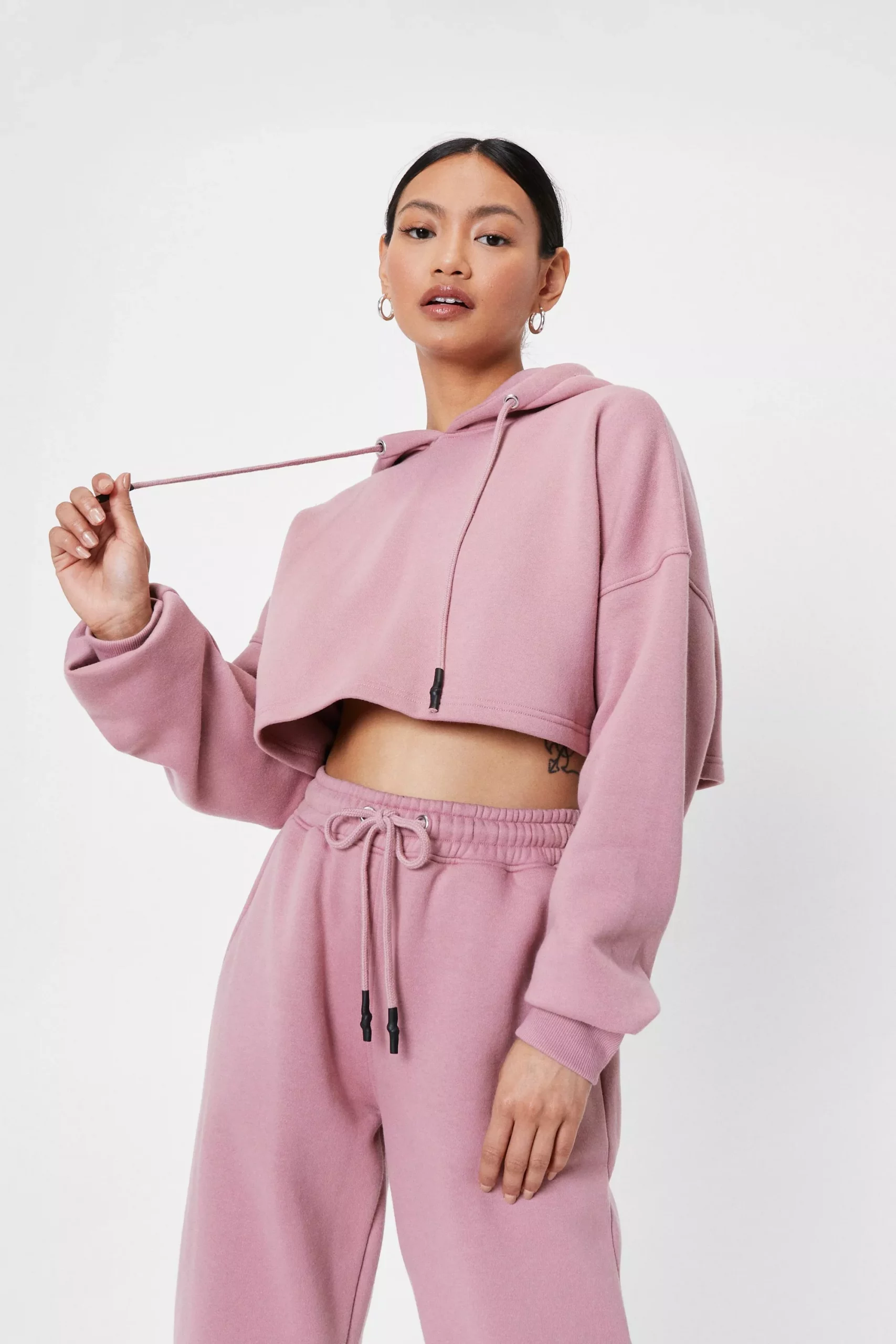 The Nasty gal cropped drawstring hoodies are a major hit among the brand's large following. They offer a chic casual hoodie style and they come in petite sizes options.
Nasty gal offers a variety of cropped drawstring hoodie designs from graphic drawings, to tie-dye prints and plain color designs. They offer a functional and stylish look for women athletes.
Nasty Gal Hoodie Dresses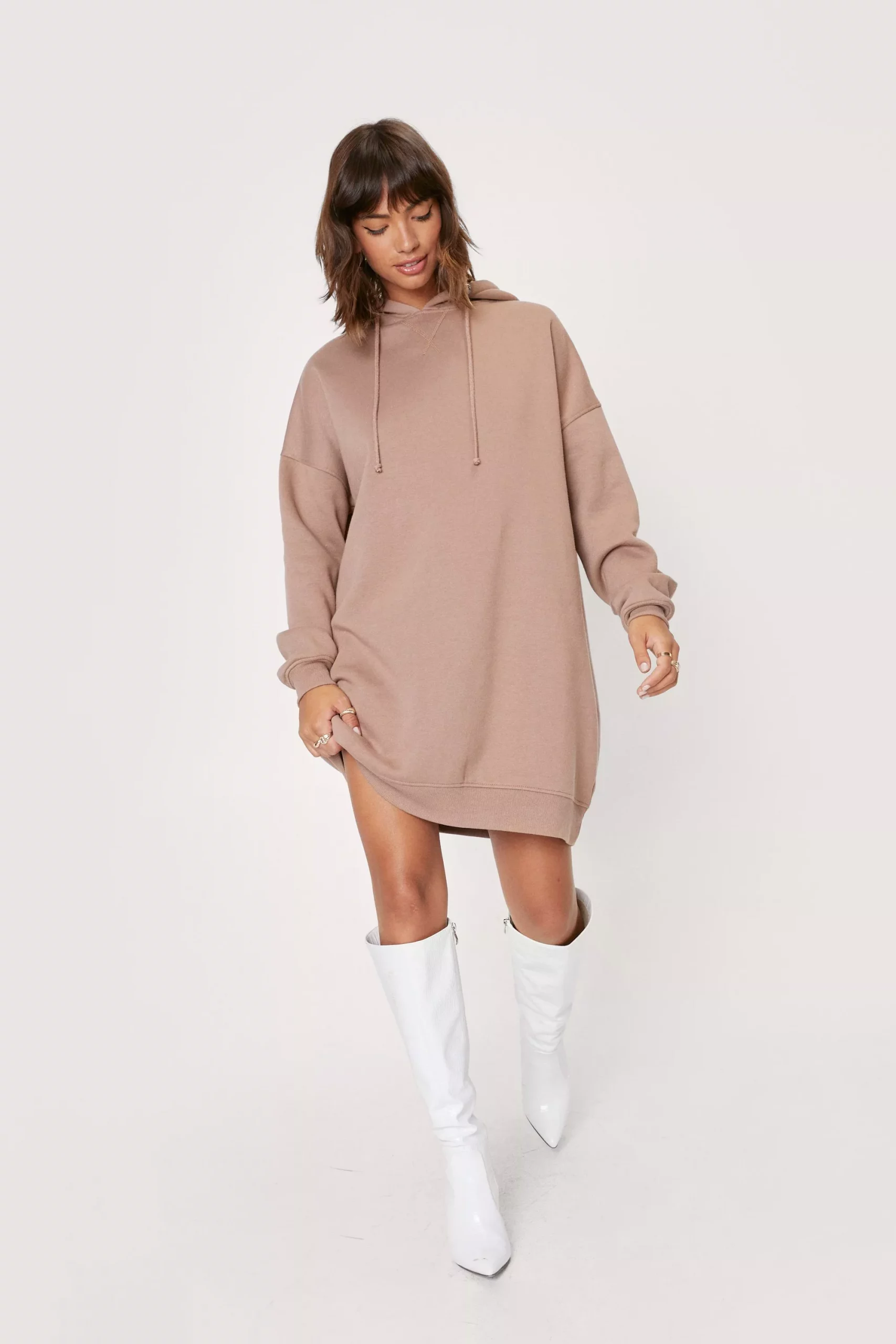 Whether it is the belted mini hoodie dress or the oversized mini hoodie dress, they have a simple selection of hoodie dresses. They make a bold statement for alternative street fashion and come in different styling options. There are also different colors such as green, black, brown, lilac, and wine that you can select from.
Nasty Gal Shoes Review
You can never have a complete outfit without the appropriate footwear. Nasty Gal shoes offer a wide selection of styles and footwear options. It is somewhere you can go if you are looking for a new pair of shoes to add to your closet. With many rival brands, you would expect to pay top dollar for these shoes but nasty girl offers budget-friendly financing. 
This part of the nasty girl review deals with the nasty gal shoe categories and examines some of the brand's boots and heels. 
Nasty Gal Boots
Nasty Gal Roll With It Platform Ankle Boot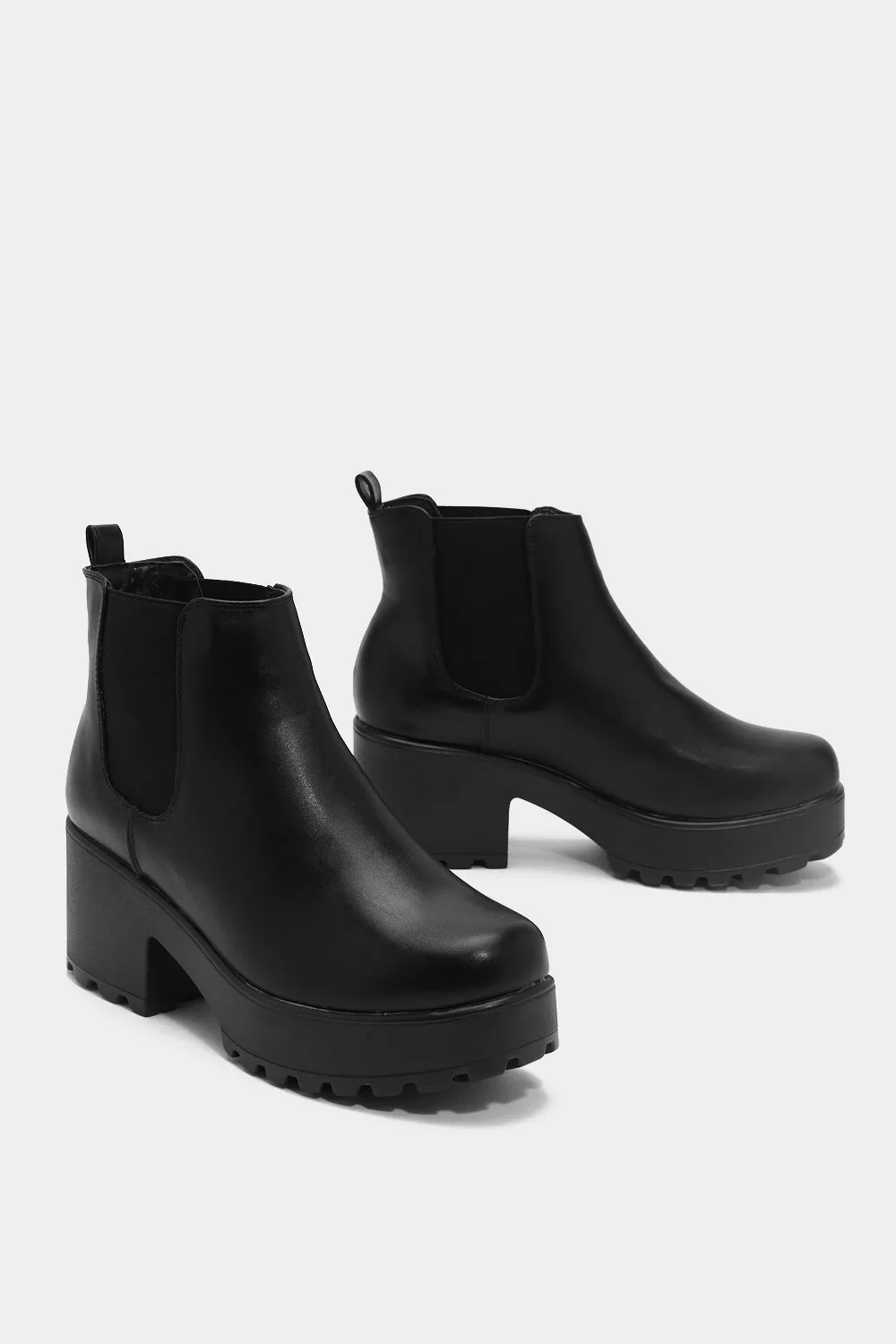 These boots are made for the rebel woman who doesn't mind breaking the rules. They are built for walking and they have a great stomp action which is good if you're starting a revolution.
The roll with its platform ankle boots is hot in action with modern fashion trends. The chunky platform heels give off a badass outlaw vibe with a dash of high fashion.
Also, the roll with its platform ankle boots is made of faux leather so they are well suited with people with vegan preferences. They also help to promote cruelty-free and conservative fashion.
They feature a rounded toe which gives a comfortable fit and a band detail for easy pull off. These bad chic boots are only available in black with fixed retail of €79.
Suede Contrast Lace Up Hiker Boots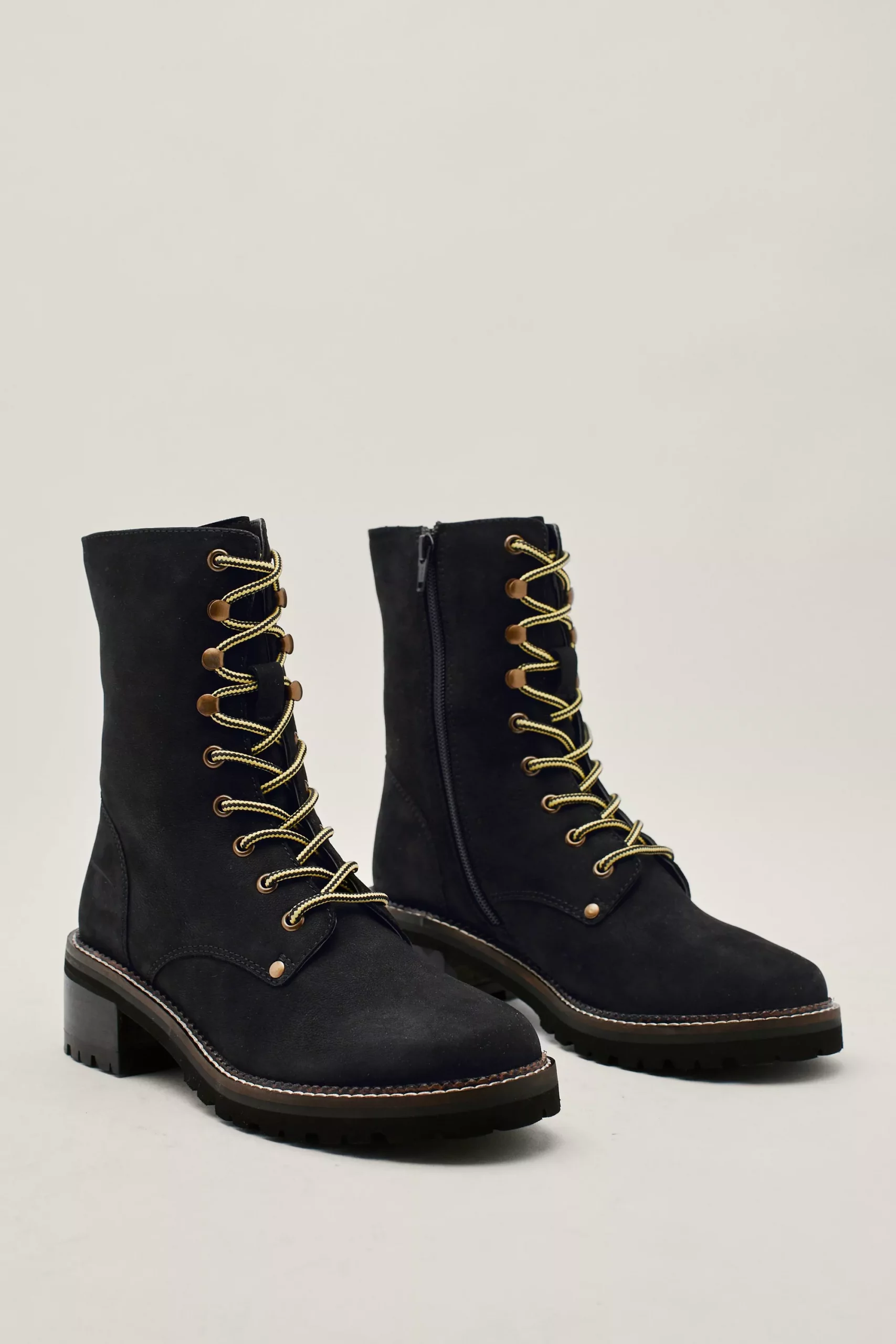 Nasty Gal boots have an all-around feature of different boot trends and styles. The suede contract hiker boots are high lace-up boots that offer a relaxed fit. The boots are made with soft suede so they are not suited for working in forests and swampy areas. The shoes offer a comfortable round toe frame and a flat sole with a short block heel.
The boot also features cleated detailing, contrast stitching, and a lace-up front with inside zip closure. While these boots are not good for grazing the forest, they are perfect for a going-out occasion like a fashion show or even a blind movie date. The nasty gal suede contrast lace-up hiker boots costs €210 and it comes in the US sizes 36-41.
Nasty Gal Block Heel Croc Embossed Ankle Boots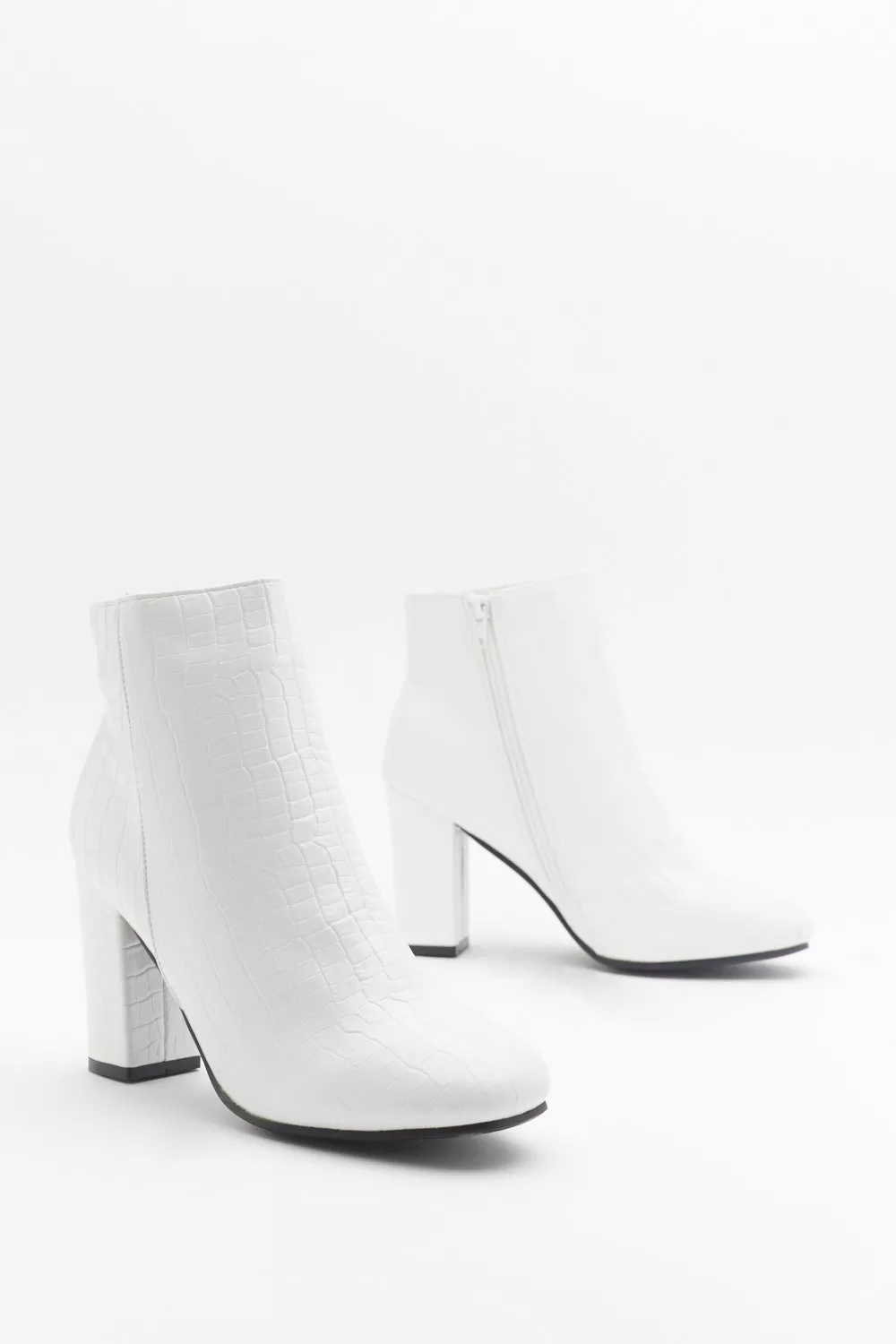 The hot vintage season is back and you can style your outfits with the new Nasty Gal Block Heel Embossed Ankle Boots. This is a look for chic modern fashion enthusiasts who love the old 70's and 80's classic boot trend. The boots are made from faux leather croc material and they do not have animal skin or produce.
The block heels are comfortable for walking long distances and have an included side zip for an easy pull-off design. It features a sharp rounded toe which gives a funky cool-girl look.
It has a minimal but elegant design that will draw interest and appreciation on any occasion. It comes at a fair retail price of €79 and it is only available in the pure white color.
Nasty Gal Heels
Nasty Gal Raffia Square Toe Heeled Mules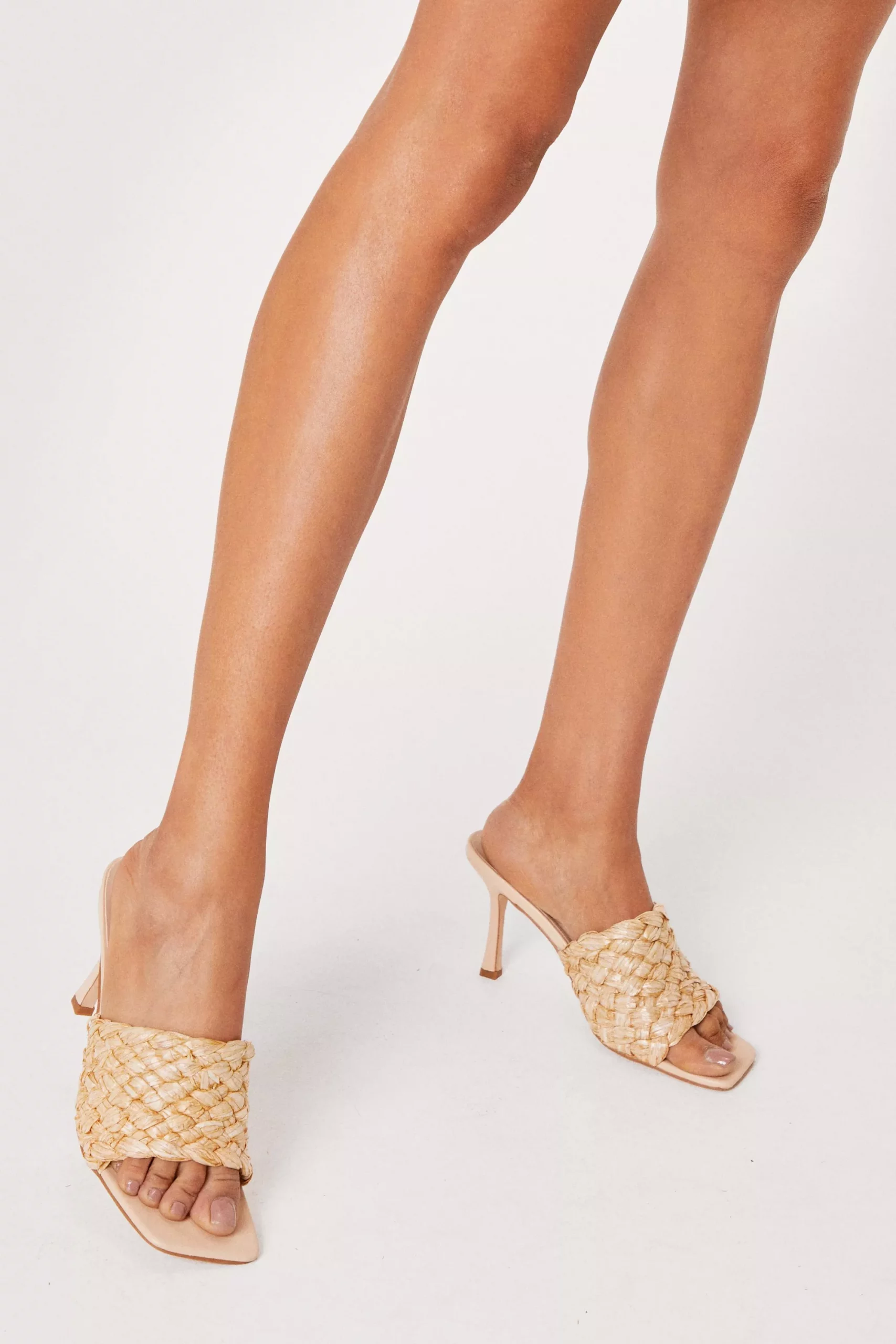 Nasty Gal heeled mules provide easy wear and pull-off style without the need for fasting straps or laces. In the Nasty Gal footwear section, heeled mules are a popular feature and they come with different designs and embellishing. The raffia square toe heeled mules are built with woven raffia designs and they involve intricate weaving patterns. 
The raffia mules feature a slip-on, open toe with a flat sole and low stiletto heels. They help to elevate an outfit from basic to high-fashion and they are the most comfortable going out shoes.
The raffia fabric is also gotten from sustainable textile raw materials and comes in white, beige, and brown colors. It costs €70 and comes in different sizes from small size 36 to size 41.
Faux Leather Strappy Block Heels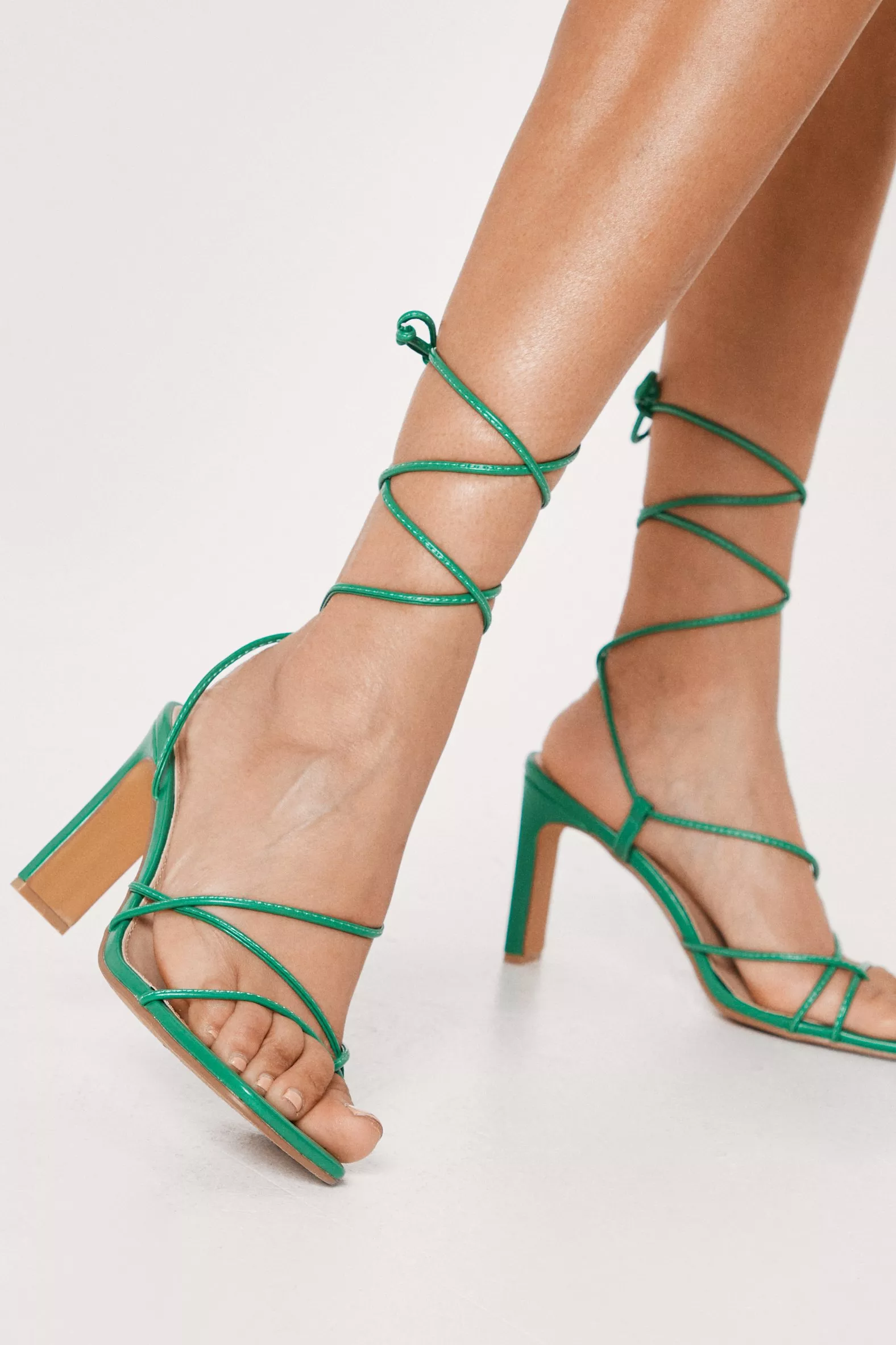 Nasty Gal offers a wide selection of strappy heels to complete all your going-out looks. From platform block heels, stiletto heels to strappy sandal kitten heels there are many choices for selection.
But the faux leather strappy block heels are a bestseller design. It is also an ethical, animal-friendly option since it is not built with animal leather.
It consists of a square toe, strappy lace-up design with a tie fastening and it also has a toe loop with a tiny block heel. These shoes come high at 4 inches and they are perfect with a short mini dress frock for a fun night out or party. It costs a fair price of €59 and comes in grey, green, and orange color options.
Nasty Gal Hats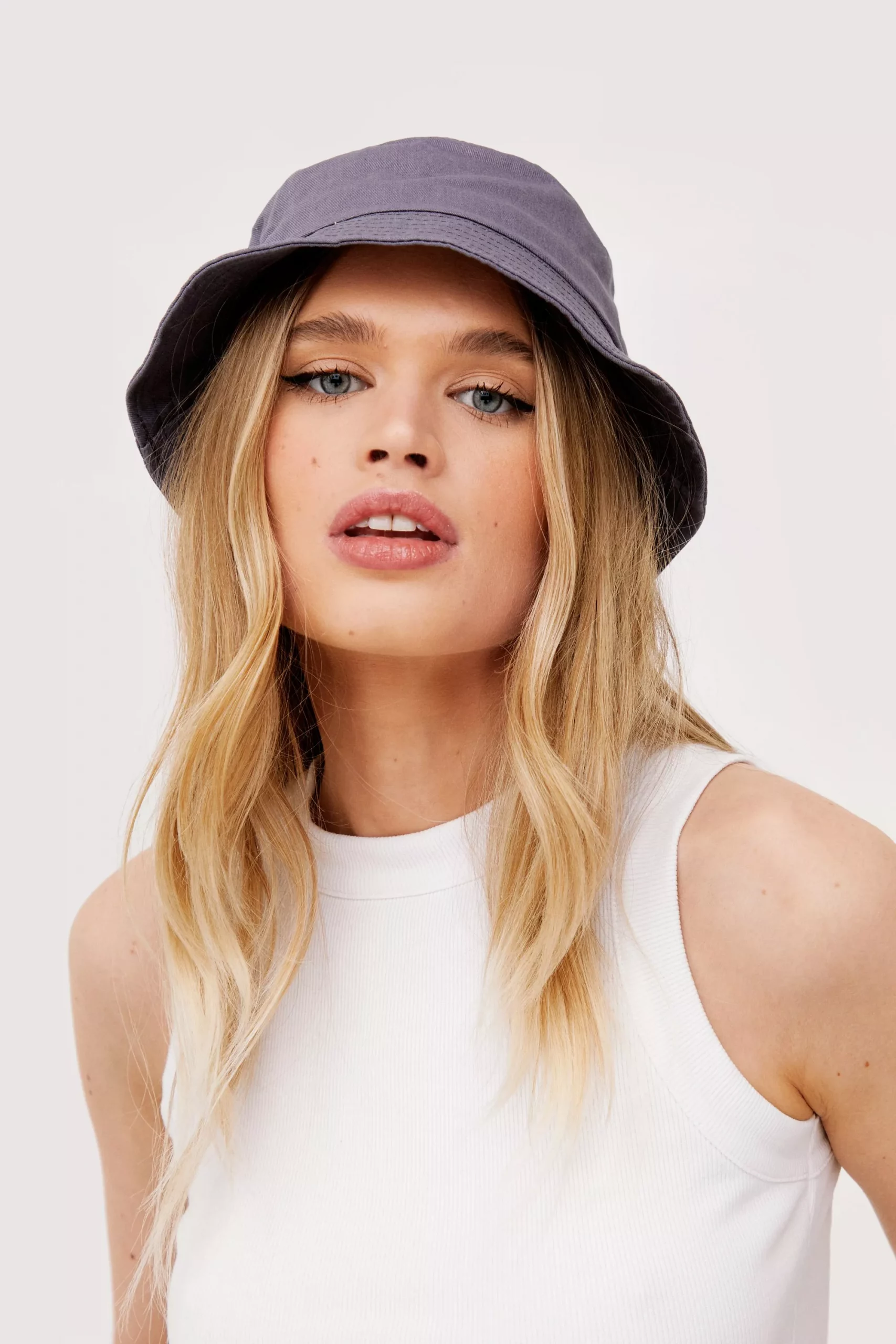 Nasty gal also sells cute hair accessories on their website. They offer bucket hats, fedora hats, cowboy hats, and stylish scarves at cheap budget-friendly prices. They also provide beanies, scrunchies, and headbands for their women's hair section. It is a complete apparel store that supplies you with looks from head to toe.
The Cow Print Fedora hat is available for sale on their site at €40. It has a wide brim with a pinched crown and it's covered with a full cow print. It comes in a black and white one size fits all option that you can style as you like. 
Nasty Gal Review From Customers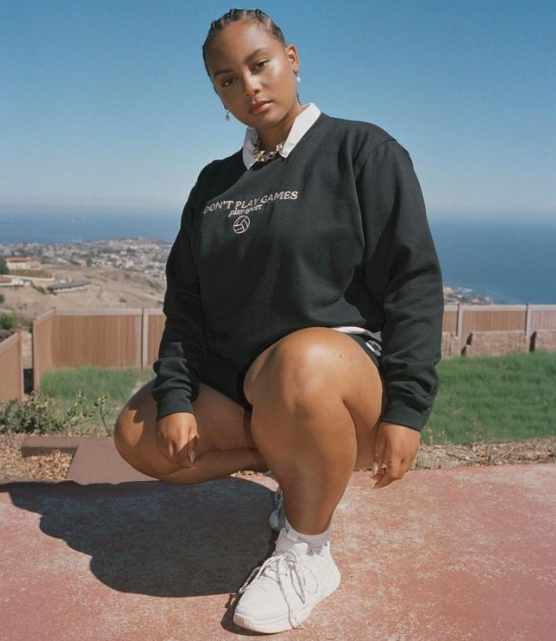 To find out if  Nasty Gal is truly worth the hype and we looked at what actual customers had to say. Nasty gal reviews from customers also include additional facts about Nasty Gal and its services.
On Trustpilot, Nasty Gal has a rating of 3.9/5 stars from 8, 272 customer reviews. Many customers left positive reviews but there were also quite many negative reviews.
One customer stated, "Vile. Bought a pair of boots from them, wore them for less than 12 hours and both soles came off. Contacted them nearly 24 hours ago with details and on multiple channels and still no response- would never order from them again." There were also several similar comments on their poor product quality and poor customer service.
Among the Facebook community, Nasty gal has a rating of 1.9 out of 5 from 309 customers. Several users received their orders on time and are satisfied with the quality of their orders.
But, there are many poor complaints from unhappy customers who do not feel that the brand is up to standard. At the end of the day, you can choose to try Nasty gal first hand or opt for a better clothing brand.
Sign Up for Nasty Gal
You have to create an account to shop and receive updates from Nasty gal at Login Page.
Where To Buy Nasty Gal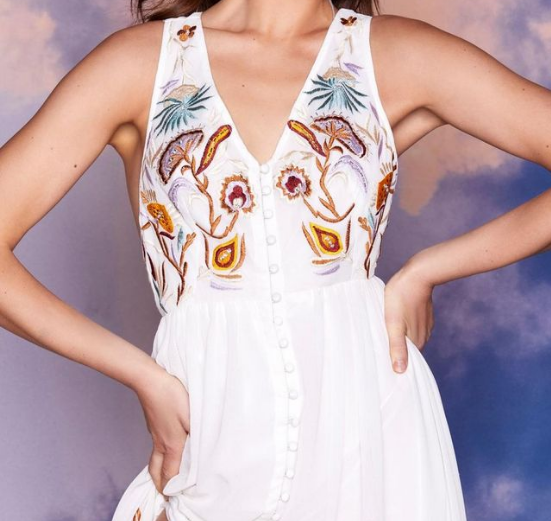 You can shop for nasty gal products directly on the brand's retail website. All you'll need is to go through their sales catalog and select the products you want. 
Nasty Gal Shipping and Return Policy
How long does it take nasty gal to ship is a common question many purchasers ask? Nasty gal local deliveries take about 7 days. European and International orders however may take 10 to 17 business days. They also offer 28 days returns on unwashed items and it takes 14 days to complete the refund process. 
Nasty Gal Promotions and Discounts
You may receive a nasty gal promo code with limited-time offers to receive discounts on your orders. Nasty gal also offers timely sales and there is currently an ongoing 50% off sale on all items available on their website.
Is Nasty Girl Good: Editor's Verdict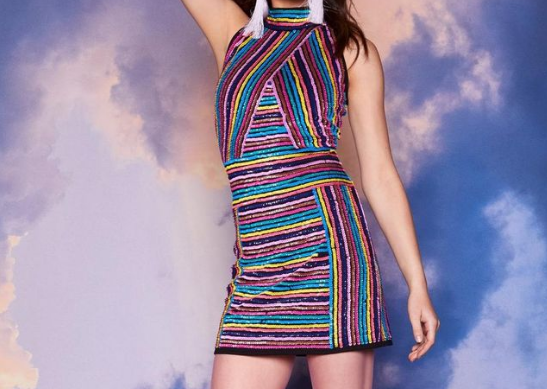 As we're rounding up our nasty gal review, it's time to answer the big question; is nasty gal good quality? Nasty gal offers great cheap clothing and fashionable pieces however the durability of their products is not the main focus. Our verdict is that nasty gal is worth the purchase if you're only interested in fashion and have no interest in long-lasting pieces.

Cotopaxi review : Allpa 35L Travel Pack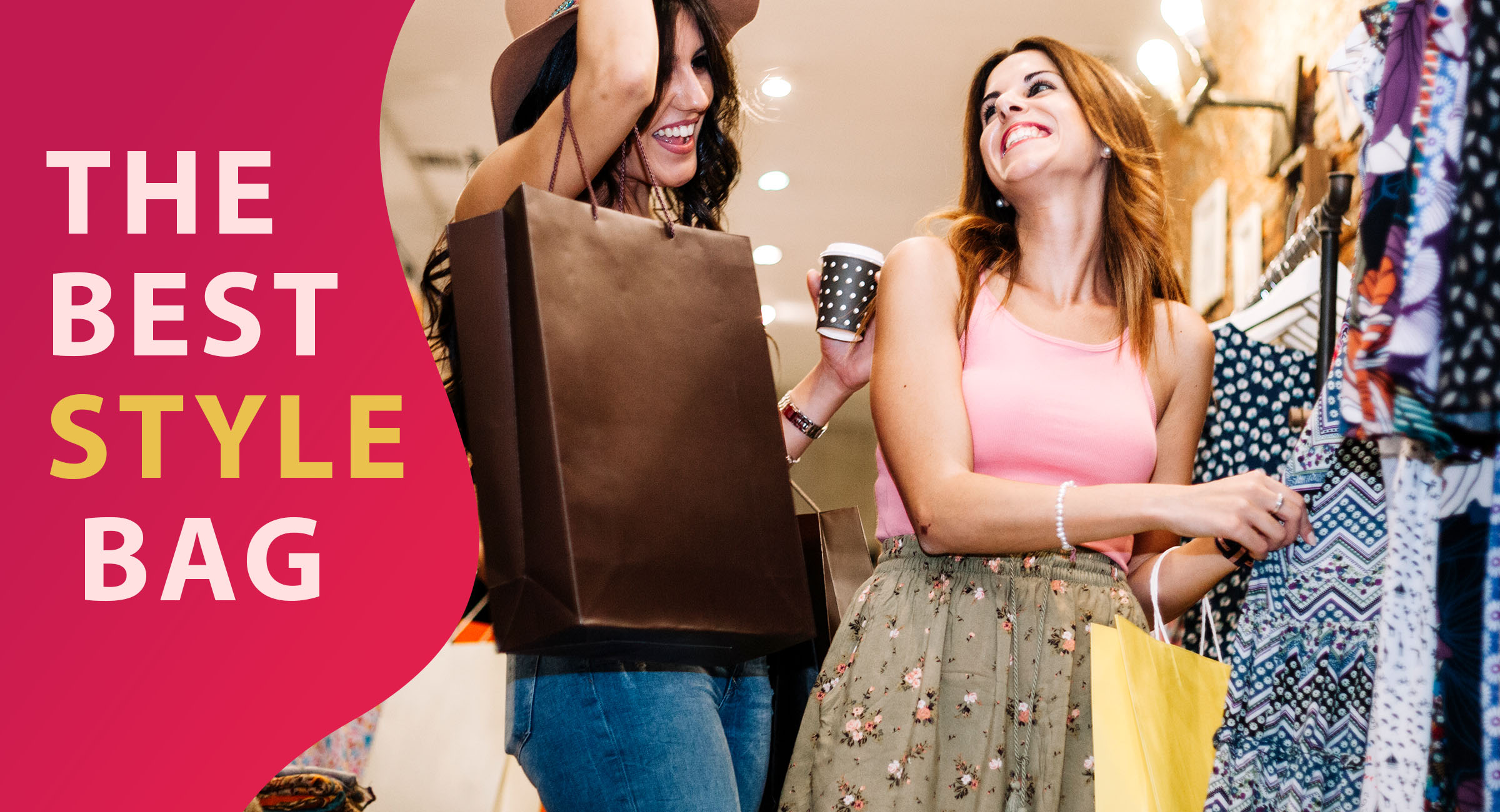 About Cotopaxi review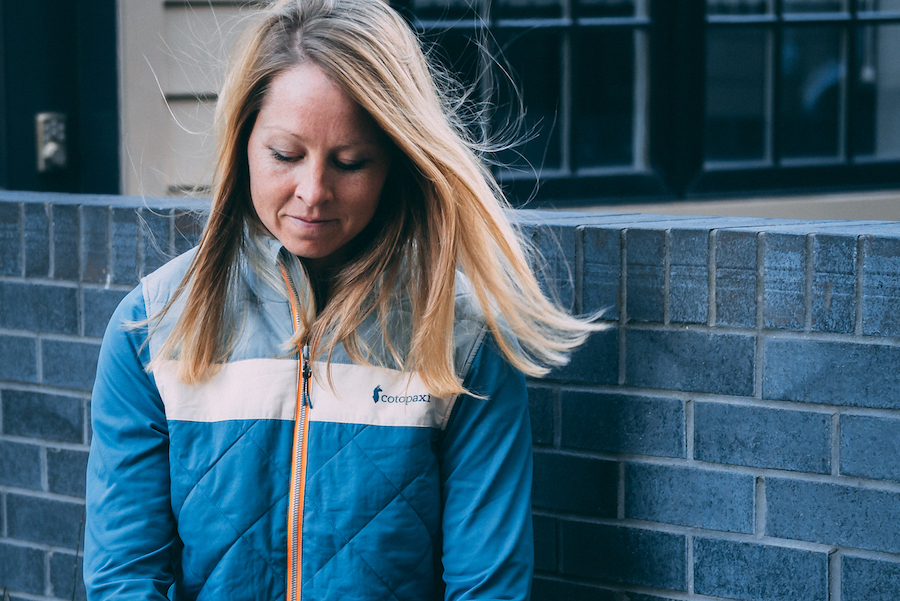 So what is Cotopaxi all about? For starters, their motto is "Gear For Good," so that should give a clue. They're a certified B Corporation, with 1% of their revenue going towards addressing poverty and community development. To date, they've awarded 42 grants in six focus countries. They also treat their workers with dignity and respect, offering fair, sustainable working conditions and allowing them to use their own creativity in the production process (more on that below).
That mindset comes through in the actual design of their products– funky, bold colors that stand out amongst the crowd, employed in garments that utilize recycled materials and left-over fabrics. In short, they're a company that you just want to root for.
Overview of Cotopaxi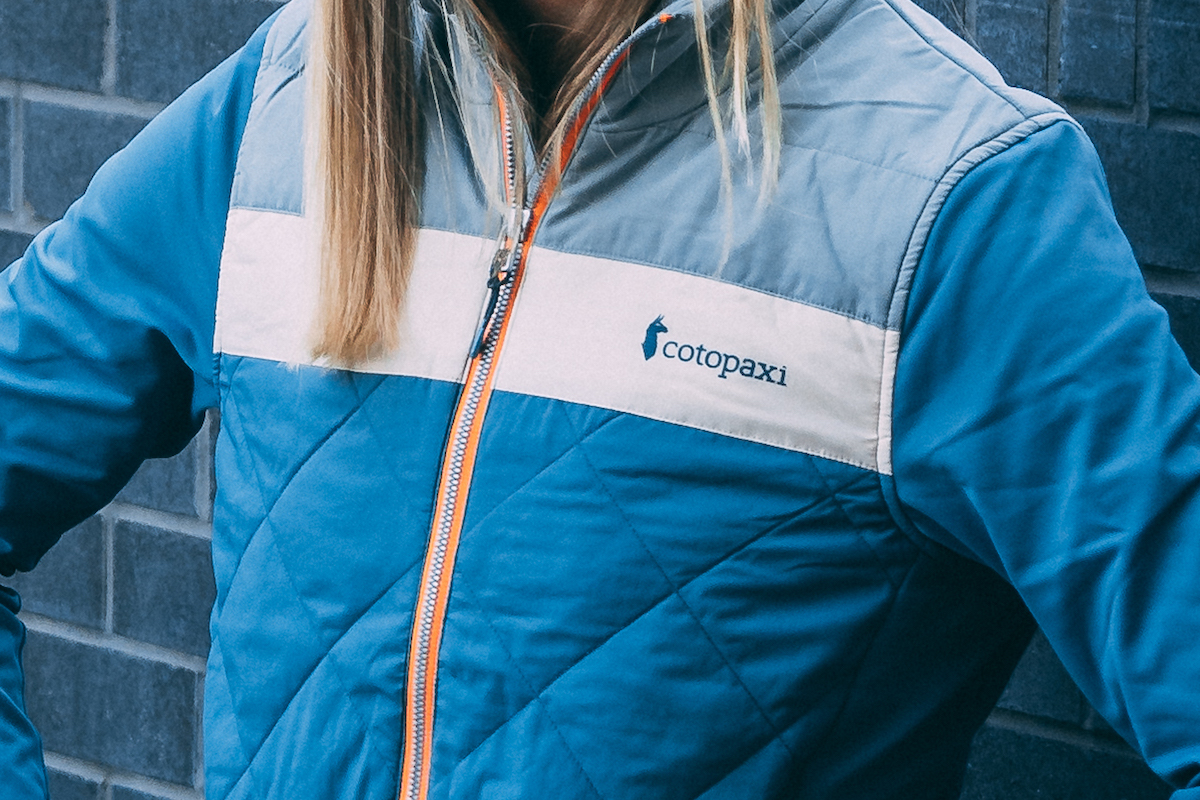 For frequent travelers, finding the right bag to take with you is essential. That bag needs to be large enough to carry everything you need for your trip, but not so big as to get heavy and bulky. It helps if it is smartly designed to help keep you organized, and it needs to be comfortable to carry for extended periods of time too. And as with any piece of travel gear, it has to be durable enough to survive the rigors of the road, without picking up any undue wear and tear.
The gear itself? Outstanding, as you'll see. Every detail is well-thought-out, and it shows. They're built to last, and if there's a problem with a product, they'll work with you to repair it, exchange it, or get a replacement.
Anyway, that should give you a good background of what you're getting. Now let's get into the actual gear.
Cotopaxi Monte Hybrid Jacke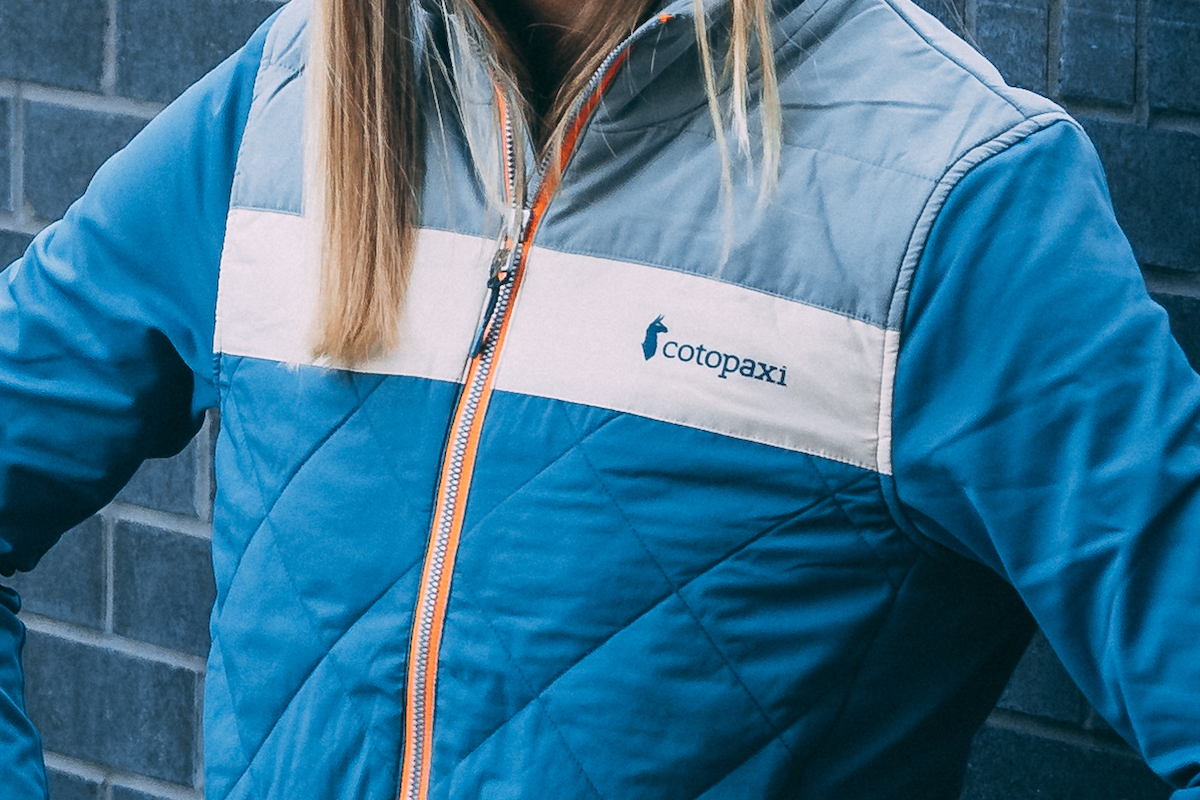 Quilted Polartec insulation | Made of recycled materials | Ridiculously comfortable
MEAGHAN: I've never owned anything Cotopaxi before, but every time I see one of their windbreakers, I'm tempted to buy one. They've got that cool-retro-80's vibe that I wish I could pull off. Either way, I jumped at the chance to review their new Hybrid jacket.
The Submarine/Sage color I received is one of my favorites. I also love the bright orange-lined zipper that gives this jacket a little pop, without being over the top. There are two zippered hand pockets and an internal pocket by the chest, great for a phone or some keys. The jacket is slightly fitted, but not tight. You could easily wear a couple layers underneath.
They're calling it a "hybrid" jacket because it works to keep you warm, but it's also really breathable. Basically, you can take it out for a walk to stay warm, but won't overheat out on the run, either. While it hasn't been cold enough in Baltimore to need this jacket for running, I've been wearing it for a lot of dog walking. It's warm, comfortable, and you can't deny the stylish design.

Baja Pant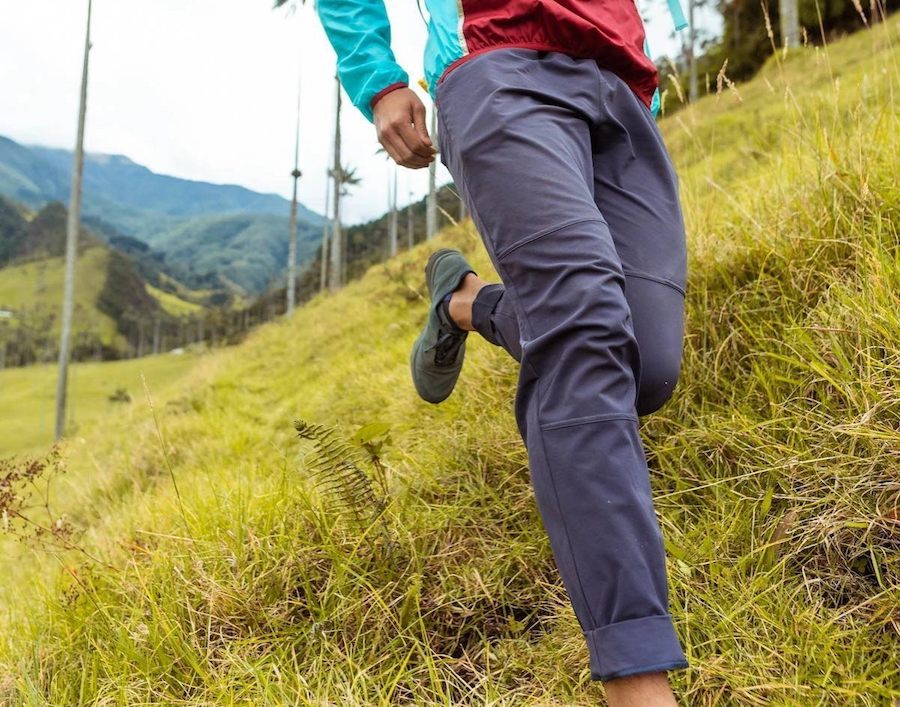 ROBBE: The last piece we got from Cotopaxi is the Baja Pant – a water-resistant, four-way stretch pant that's super comfortable. Now, I wouldn't say this is a running pant (despite the photo), but it could work in a pinch (they actually have a jogger, not sure why we didn't get that instead).
The pant has a looped, twill back and a flat Spandex waistband, both of which land in the 'extreme lounging capability' column. That said, I didn't love this pant for a couple reasons. First, the sizing seemed fairly off for my size small. The pant was just too long and a bit too baggy for my tastes, so you may want to go a size down. Second, the drawstring wasn't cut? Maybe this was a factory mistake, but there weren't two ends to pull and tie together, and it didn't have a toggle, so I just had to tie a knot in it. Very odd.
However, I still wore them around and they are assuredly very comfortable. Would definitely work well for travel if the size fits you right.
Another perk, you can feel pretty good about wearing this jacket – the shell and lining are made from 100% recycled polyester. If you're in need of a jacket that works for all the activities, the Monte Hybrid is a great option.
COTOPAXI-MONTE-HYBRID
ROBBE: You know when you get one of those pieces of clothing and you're like 'Yeah, I'm probably going to wear this for the next five years.' That's the Monte Hybrid. It is that perfect jacket for the 45-60 degree range (or colder if you're staying active in it).
The Polartec Alpha insulation in the chest/body keeps you nice and warm, while the recycled polyester stretch fleece in the sleeves allows for a great range of motion (and they have thumb holes!). As Meaghan said, most of this jacket is made from recycled materials, which should make your exploring heart happy.
It's all in the details on this baby though. The main zipper, often overlooked for some reason, reminds me of old-school jackets: super sturdy, with a nice pull. The interior zip pocket is perfect for stashing your wallet or anything else.
But what really matters is the fit, because it is so rare that I find a perfect fit in a jacket. I've found it here. It's snug without being too tight, which is perfect, because you don't want any cold air coming in the top or bottom, and it still offers options for layering. The sleeves and hem are just the right length. I'm not kidding you, this thing is just perfect.
Anyway, for all those post-run hangout sessions or easy day hikes, this is the go-to piece of gear to have around. Of course, it's insanely stylish and I've gotten a lot of compliments on it. Put this on the Christmas list, you won't regret it.
Allpa 35L Del Dia Travel Pack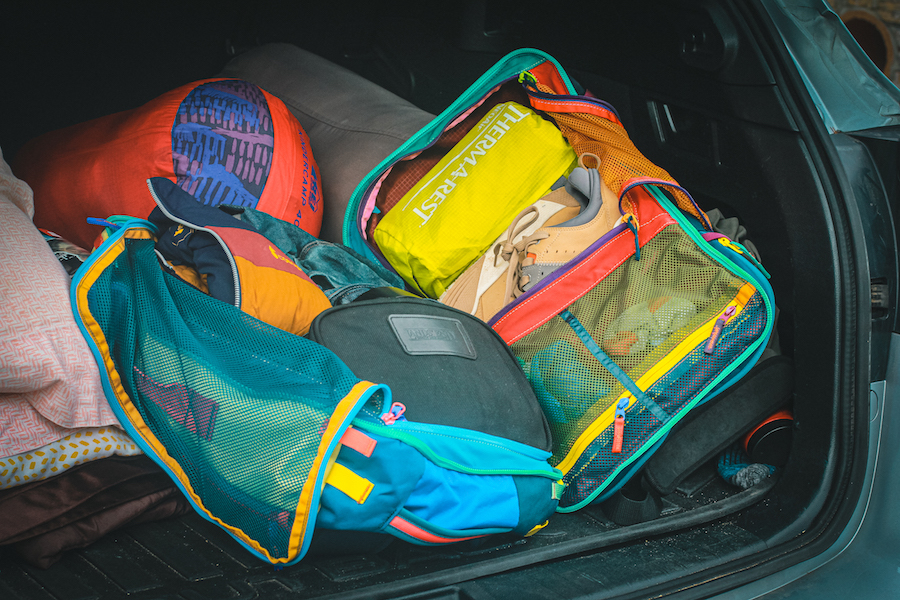 COTOPAXI ALLPA 35 – JACKET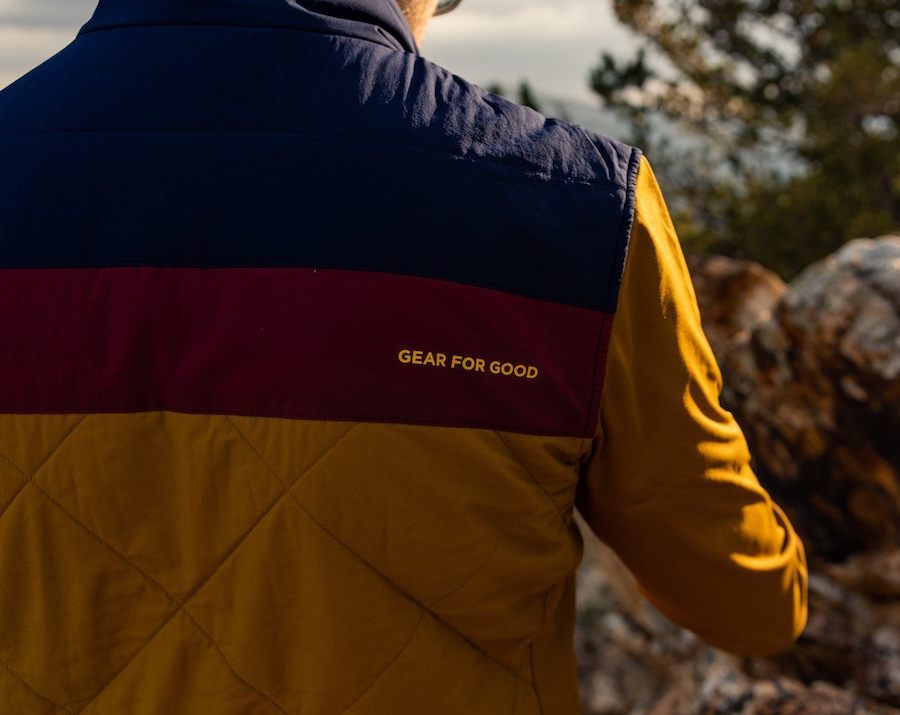 Carry-on compatible | Theft-proof zippers | Compartments galore
ROBBE: Look, I love backpacks and luggage. From duffels to rucksacks to slingbags, I'm like that little kid who constantly carries around a field journal, binoculars, and his rock collection, just in case. So you could say I was pretty excited to try this pack out.
I had been hoping it would come in time for a vacation to Maine, but it came late, so it was relegated to some weekend trips. Doesn't matter. What matters is that I'm in love. Where do I start?
How about at the beginning. The Allpa 35 Del Dia is a twist on the more rugged Allpa 35 – instead of a ballistic nylon shell, the Del Dia is made 100% of repurposed nylon in the coolest way possible. Instead of scrapping their leftover fabrics, Cotopaxi uses them to make these one-of-a-kind travel packs. Literally, no two of them are the same. Even better, the factory workers get to choose their own swatches, allowing for some creativity in what could be an otherwise mundane job.
Let's go deeper. Like I said, I love packs, but I equally love great packing solutions and tons of pockets. The Allpa 35 fires on all cylinders, leaving no pocket unturned in its 35-liter capacity.
All of that is an apt description of the Cotopaxi Allpa 42L Travel Pack, a bag that takes a minimalist approach to its design and yet somehow manages to deliver a lot of features and functionality. This nearly-bulletproof backpack is built for travel adventures and provided you already know how to travel light, will probably be the last bag you ever need to buy.
Compact and sleek, the Allpa travel pack is built to move through airports, urban settings, and other environments with equal finesse. The pack features a streamlined shape designed to easily slip in and out of overhead compartments, luggage racks, trunks, or anywhere else you need to store it. Comfortable shoulder straps make the bag easy to wear, but convenient grab handles and a shoulder sling allow it to be carried like a duffel when needed too. This is a level of versatility that any frequent traveler can appreciate.
Somehow, despite its minimalist looks, the Allpa still manages to be eye-catching. That's due in part to Cotopaxi's amazing use of colors—not to mention the company's fun llama logo—but it also has a lot to do with how this bag was designed and constructed. It also stands out at the luggage carousel, making it easy to identify for those rare times that you might have to actually check it.
Moda in Pelle Chikkara Lace Up Hiking Boot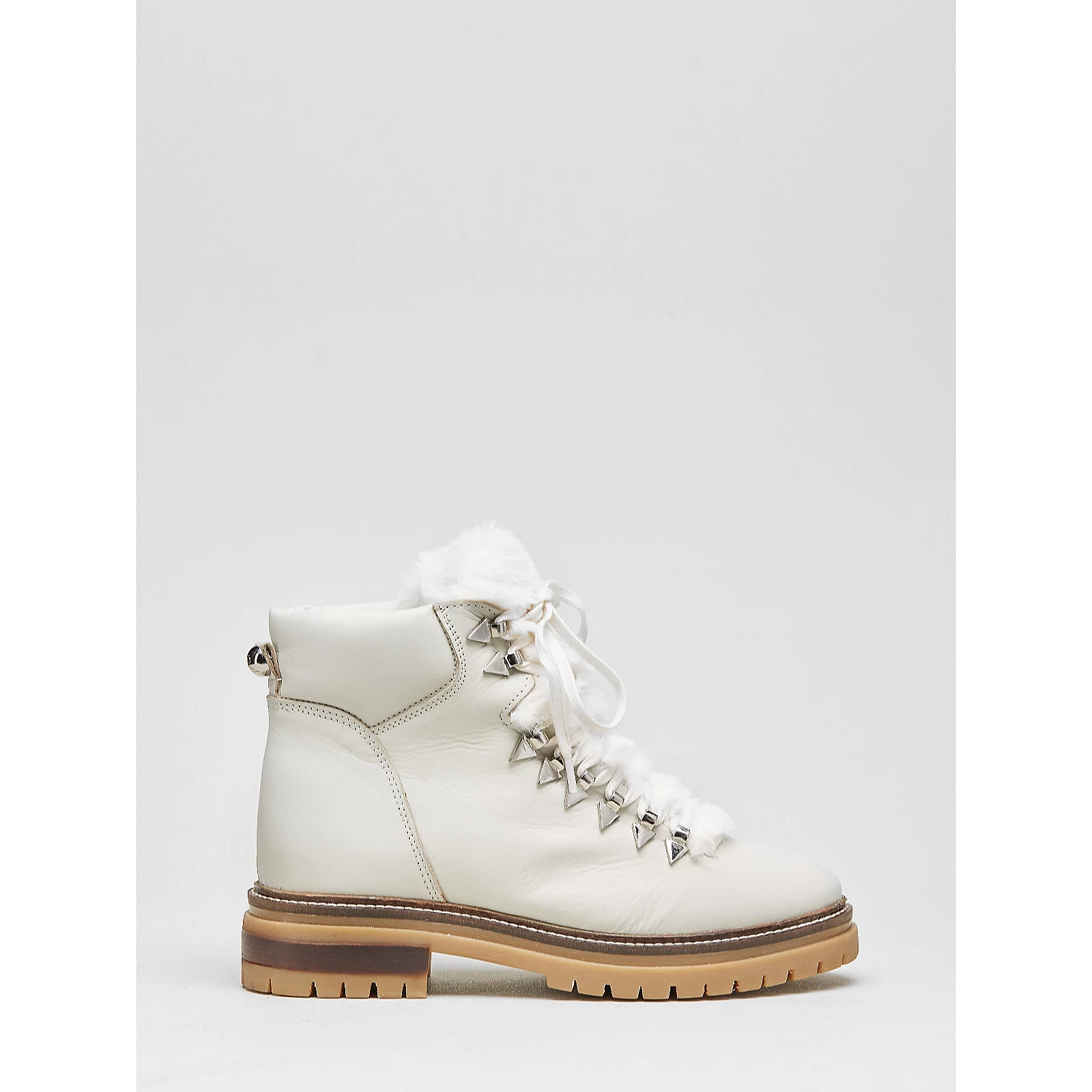 These hiker style boots from Moda in Pelle feature leather uppers with a soft faux fur collar, finished with contrast stitch detailing. Flaunt a stylish twist on a wardrobe classic with this luxe pair.
Find your perfect fit – it is recommended that you select a size up from your usual shoe size for the perfect fit in this style.
Lace fastenings
Outer, inner: leather, textile; sole: manmade
Heel height: 4.5cm (1.7″)
The best Otterbox cases: Everything you need to know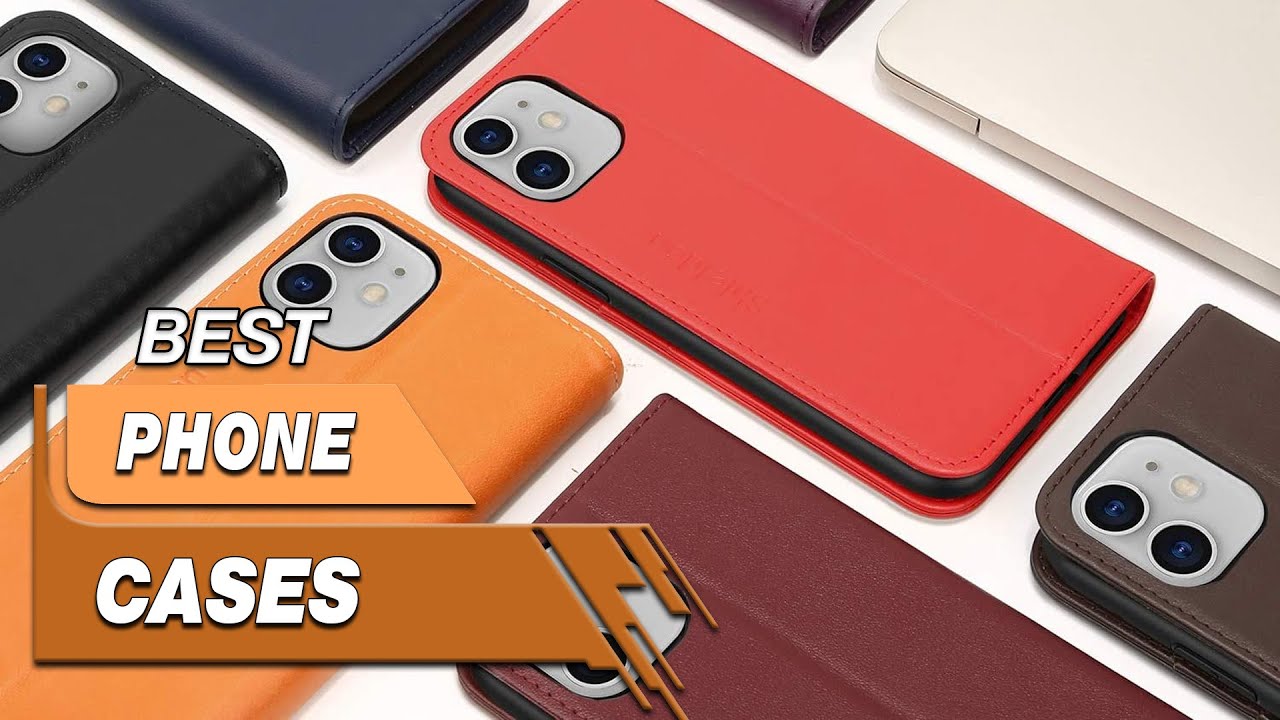 If you're looking for a rugged case, it doesn't get much better than Otterbox.
From the entry-level to the super expensive flagship, most current smartphones come with glass builds and near bezel-less screens. While that makes for good-looking phones, it leaves them a lot more susceptible to accidental damage. To prevent damage, you'll need a highly-resistant case, and Otterbox cases are some of the most rugged options on the market. Here's an in-depth guide to what the company offers.
Are you looking for more options when it comes to cases? Check out our guide to phone case brands, and learn even more in our phone accessories guide.
Why choose Otterbox?
Otterbox launched way back in 1998. It was an idea in the making for more than ten years. Founder Curtis Richardson wanted to make waterproof cases for his electronic gadgets to keep them safe while outdoors. Richardson and his wife arrived at the unique name simply because they both like otters, which also have waterproof fur.
The company's move into the phone segment took place in 2010 with the first iPhone. Otterbox was one of the first out of the gate with protective cases for it, and the rest, as they say, is history. Otterbox now offers cases for most major smartphones, tablets, laptops, Chromebooks, and more. You can also get screen protectors, wireless chargers, power banks, cables, and various other accessories.
However, protection continues to be the defining feature of Otterbox products. From cases to wireless chargers, everything is built to take a fall and survive harsh environments. Its accessories are big, bulky, and might not be the best-looking, but if you want to ensure that your phone stays protected, Otterbox cases are the best bet.
Otterbox cases are expensive, with prices ranging from around $30 to $70. In our opinion, though, they are worth every penny. It's a great way to make sure that your even more expensive phone is safe, protecting your investment for years to come.
The good news is that Otterbox cases are available in most major markets across the globe. Nevertheless, its smartphone selection is limited to US releases. So, while you won't find an Otterbox case for a phone like the OnePlus Nord, you will find a case even for some entry-level devices from Samsung, Motorola, and others, that are available in the US.
What kind of Otterbox case do I need?
Otterbox specializes in rugged cases and covers, so you're in the wrong place if you're looking for something thin. Still, there are a few things to consider when deciding the right Otterbox case for you.
What kind of protection do you need? Otterbox cases come with varying thickness and weight. Some offer multi-layer protection, while others have a built-in screen protector. Some cases are thin enough to support wireless charging. Newer Otterbox cases also come with an anti-microbial coating for an added layer of germ protection.
Do you need any add-ons? Higher-end Otterbox cases come with a belt clip holster that doubles as a kickstand. You can also get cases with built-in pop sockets or ones with a cutout to let you attach your own. If you've just bought an iPhone 13, you'll want to check out Otterbox's magnetic cases for all your MagSafe accessories.
Designs and colorways: There are arguably better-looking cases out there. But Otterbox lets you add a touch of style with various colorways to choose from. You can also get a clear case to show off the phone's design, but this option is limited to one type of case. For more feminine designs, you'll probably want to look elsewhere.
Best rugged Otterbox case: Defender series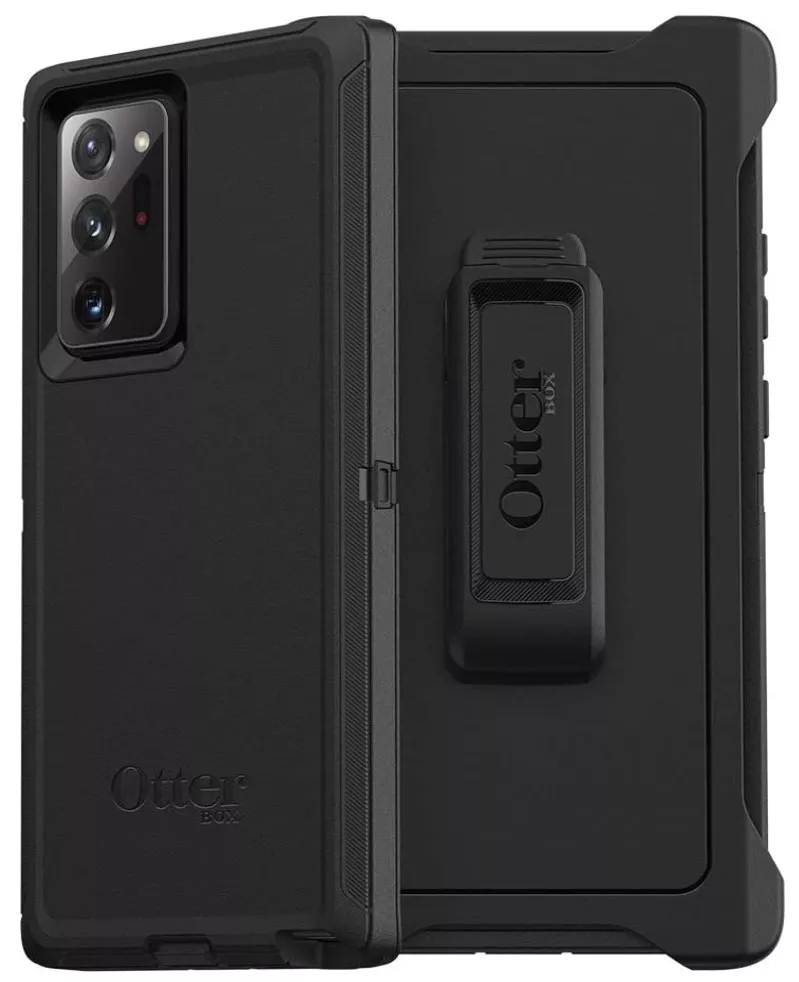 The Otterbox Defender is one of the first case types that Otterbox launched, and it remains a fan favorite even today. It uses a synthetic rubber slipcover and a polycarbonate shell to keep the phone safe from accidental bumps and drops. The buttons are covered, and you also get port covers to keep dust, lint, and dirt away. A thick, raised bezel around the front keeps the display safe. Depending on the phone, you might also get a built-in screen protector.
Defender cases for more recent releases also come with an anti-microbial coating that protects the case's exterior from common bacteria. It's infused with a silver-based additive to stop microbial growth continuously. The Defender is also one option that comes with a belt clip holster. It's thick and bulky, but if all-around protection is what you're after, this is the case to get.
The Otterbox Defender isn't available for every smartphone, but most major flagships are covered. This is understandable since it's a bit pricey for a budget phone. However, if you want to protect your phone from damage, this is the case to get.
Runner up: Otterbox Defender Pro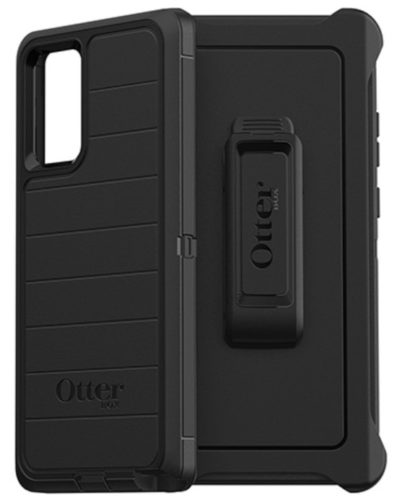 The Otterbox Defender Pro somehow manages to be even more protective than the Defender series. The two are quite similar, but the Pro tacks a little more thickness and bulk to help your phone survive even harsher falls. It also comes with a more textured finish on the back that adds to the grip. The anti-microbial layer and a belt clip holster are also available with the Defender Pro.
However, the Defender Pro is only available via the Otterbox website. This means that the steep discounts often found on Amazon are not available. The good news, though, is that it's not any more expensive than the standard Defender series.
Best standard Otterbox case: Symmetry series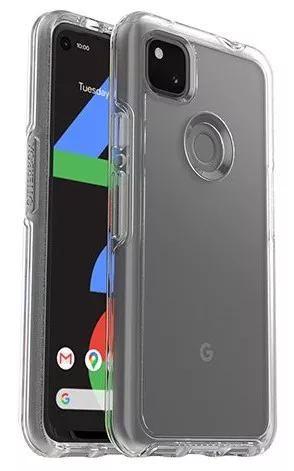 The Otterbox Defender and Defender Pro are excellent cases, but they are overkill for many people. If you want the safety features that Otterbox is known for, the Symmetry series is the one to consider.
It's still excellent quality, but it doesn't have the extra thickness and bulk. In fact, the polycarbonate case is one of the thinnest you can get from Otterbox. It still offers three times the drop protection you'd get with a MIL-STD 810G 516.6 certified case.
The Symmetry also supports a much larger number of phones, including the latest flagships from Motorola, OnePlus, and more. It also features far more attractive color options, including clear designs to show off your phone's natural style.
Best Otterbox wallet case: Strada Series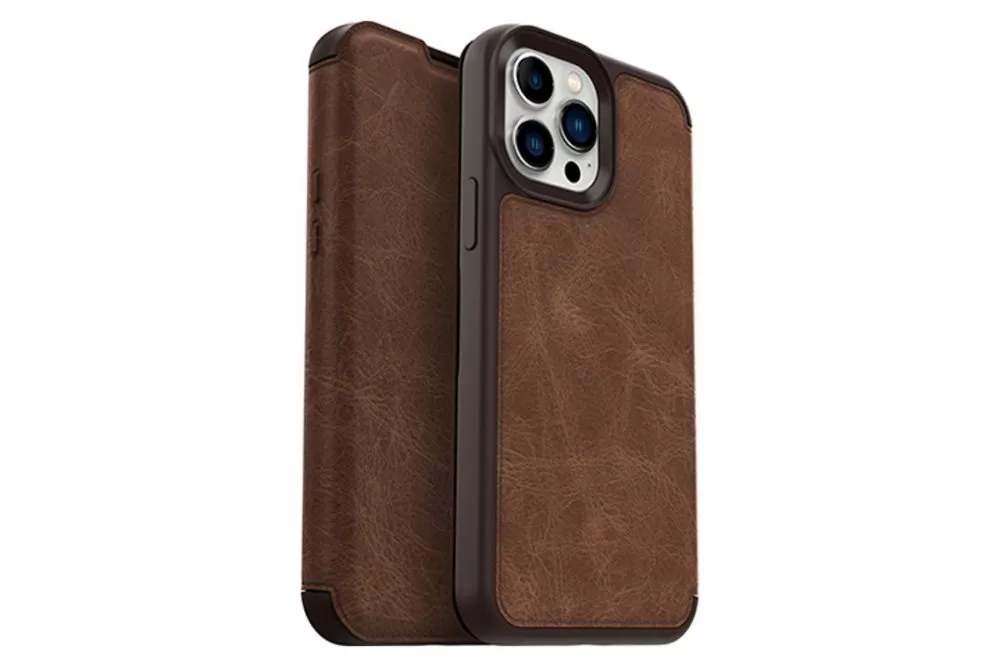 Otterbox only offers one wallet case, but it's an option worth considering. It's a classic folio-style case with space for cards or cash on the inside of the fold, plus a magnetic clasp to keep it securely closed or open. The genuine leather finish adds a soft touch to the polycarbonate shell beneath the hood. Another option called the Strada Via series drops the leather for a more-resistant polyurethane flap.
Like most Otterbox cases, the Strada series also features military-grade drop protection. The only downside is that it's only offered for certain flagship phones from Apple or Samsung, like the Galaxy S22 or iPhone 13.
Best affordable Otterbox case: Commuter Series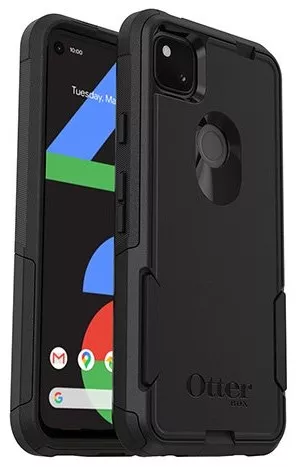 The Otterbox Commuter offers the perfect middle ground. It borrows the best elements from both the Defender and the Symmetry cases. It has a relatively slim profile, but it sports dual-layer protection with the combination of a synthetic rubber interior and a polycarbonate shell. It also comes with port and button covers and an anti-microbial layer.
While still more expensive than cases from Spigen or other budget brands, the Commuter series is one of the most affordable Otterbox cases you can buy. The standard Commuter series isn't available for every phone, but the Commuter Lite series (more on this below) greatly fills out the lineup.
Runner up: Commuter Lite series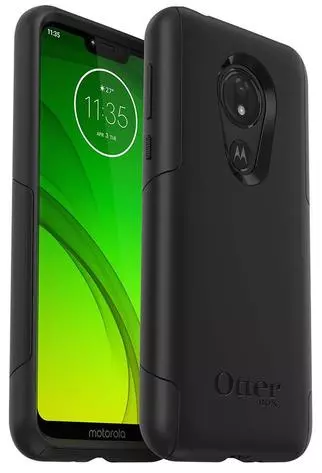 The Otterbox Commuter Lite is the best protective case you can get for a slew of entry-level smartphones. It may be the cheapest case Otterbox has, but it doesn't compromise the device's safety in any way. In fact, it's almost as good as the Commuter as far as drop protection is concerned, but without the added benefit of port covers and the anti-microbial layer.
Other Otterbox cases
As mentioned above, Otterbox has a few specialized cases beyond its rugged offerings. One of our favorites is the Otter + Pop Series, which essentially adds a PopSocket grip to the back of a Defender or Symmetry Series case. They also come in funky colors and designs, although support is limited to flagship phones from Apple or Samsung.
For iPhones, Otterbox also offers MagSafe editions of its Symmetry and Defender Series cases. Some of these are also clear or transparent, although you can obviously see the MagSafe magnets inside the case.
Otterbox has also dabbled in providing eco-friendly cases under its Core Series. These soft cases are made with 50% recycled material, which isn't as eco-friendly as other manufacturers. Plus, these are only offered for the iPhone 13 lineup. All models in the series feature built-in MagSafe magnets and a translucent design.
A few other more limited series, like the Figura Series, Aneu Series, and Lumen Series, are also offered for the latest iPhones. They offer unique designs in a fairly standard PU and synthetic rubber casing. Each also comes in models with and without MagSafe.
Frequently asked questions
Q: Are Otterbox cases waterproof?
A: Most Otterbox cases feature a MIL-STD-810G 516.6 rating for drop protection, but none are waterproof. For that, we recommend a waterproof pouch case instead.
Q: Will an Otterbox case keep my phone safe?
A: There are no guarantees, but Otterbox cases are some of the best you can get for complete device protection. The cases are repeatedly tested to ensure their drop protection capabilities. Even the cheapest Otterbox case will keep your phone free from damage.
Q: Can I use an Otterbox case with screen protectors?
A: Otterbox cases are designed to fit your phone precisely. The thick raised bumper around the display may not let you use these cases with certain screen protectors. You will have to make sure that both accessories are compatible with each other before making a purchase. Otterbox has its own range of screen protectors as well.
Q: How do I clean and disinfect a case?
A: Using special wipes or a microfiber cloth is usually a good way to keep your device and phone case disinfected. Certain Otterbox cases come with an anti-microbial coating as well. For more specifics, check out our guide to properly cleaning your phone.
Q: What is the warranty period of an Otterbox case?
A: Otterbox claims that it offers a lifetime warranty for its cases. However, this actually means that you can make a warranty claim for up to 7 years from the date of purchase.
Q: Does Otterbox ship globally?
A: You can place orders on Otterbox's website in the US, Europe, Asia, and Australia. You might also find Otterbox cases listed on your local Amazon store.