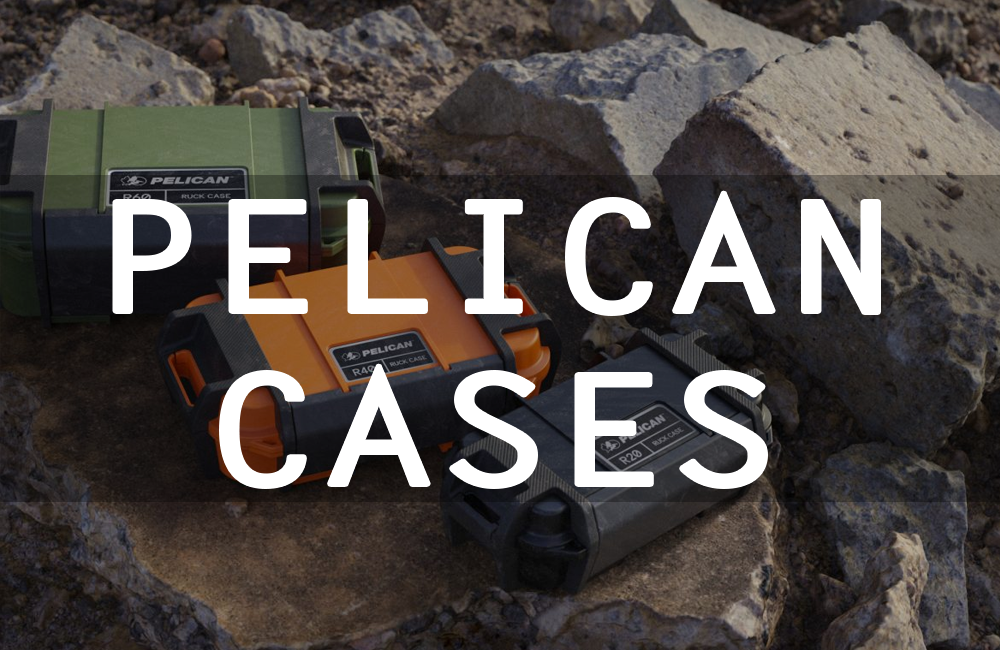 This post contains affiliate links. When you purchase through links on this post, we may earn an affiliate commission. Thanks.
About Pelican Cases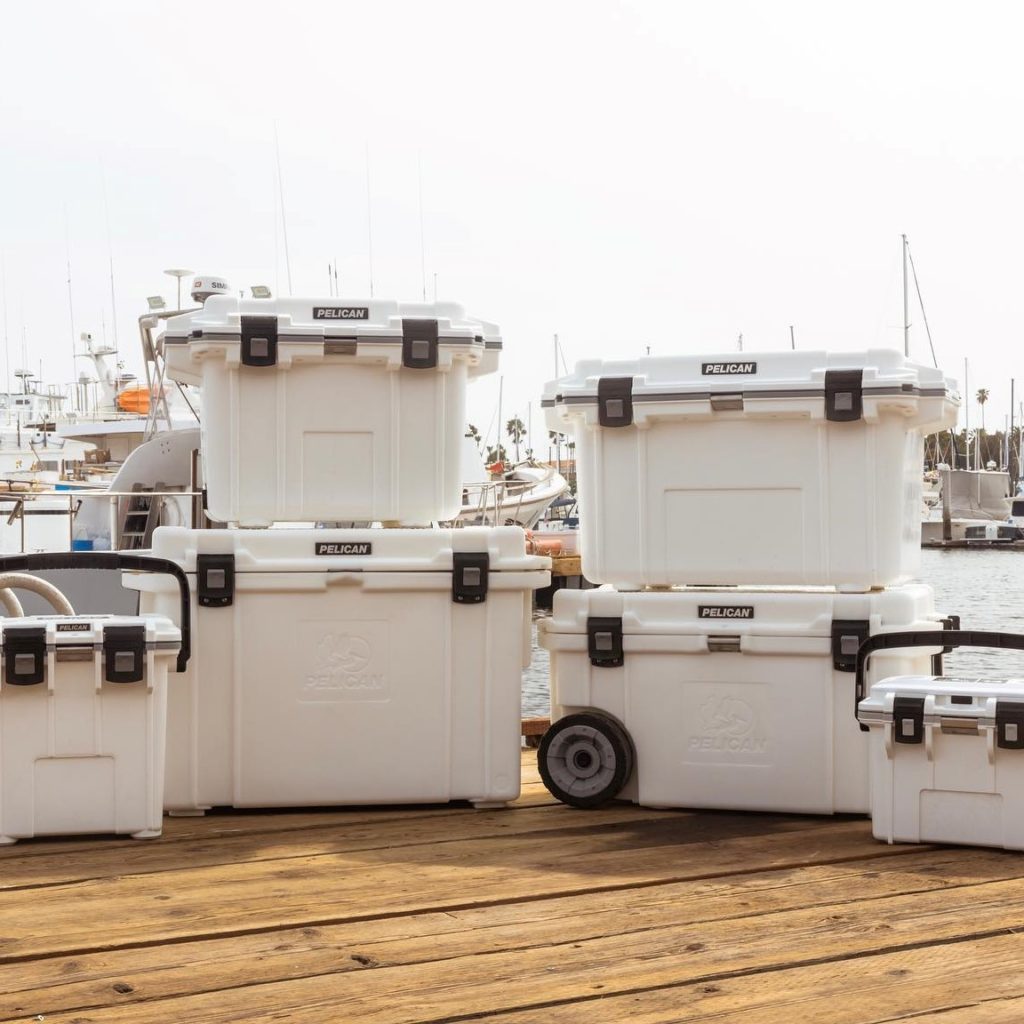 Your wallet holds more than just spare change these days. It's often where you store your identification, bank cards, credit cards, receipts, gum wrappers, and enough DNA to incriminate you in an art heist.
That means that losing your wallet means more than just losing your beer money for the weekend. While you can't do much to ensure you never lose your wallet besides grafting it to your skin, you can take action to protect it.
That's where Pelican Cases comes in. The American brand makes some of the sturdiest cases that have ever held a phone, wallet, or beer can. You'll find an instrument for any occasion that requires safeguarding by sifting through the company's catalog.
Their product page has over 179k Instagram followers while their professionally-tailored page boasts over 185k followers.
You're probably wondering what drives all those people to keep Pelican Cases in their feed. That's the question I'll answer in my Pelican Cases review. I'll also touch on the brand's history, some of their available products, their customer reception scores, and more.
Overview of Pelican Cases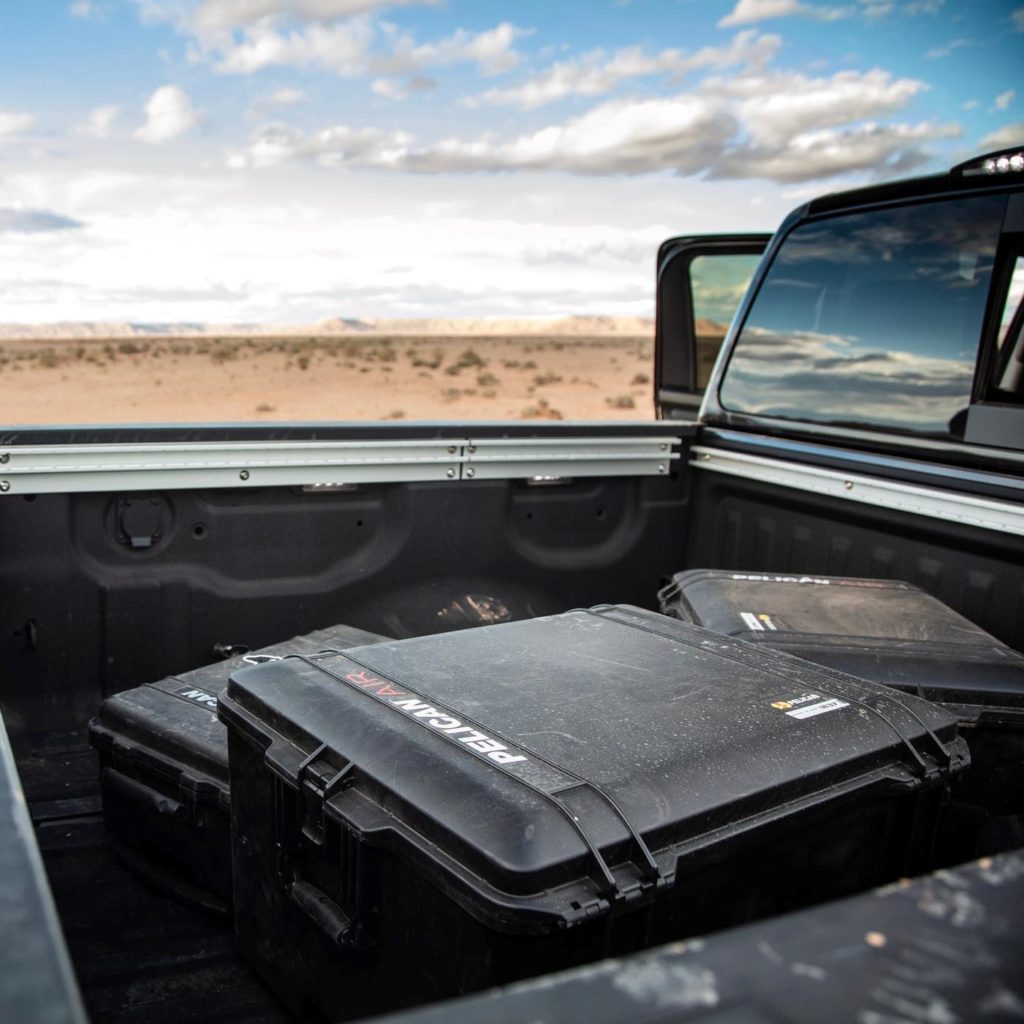 The average pelican has a 15 to 25-year lifespan in the wild. Pelican Cases produce cases that may outlive their titular birds. Their first product was a safety device for scuba divers that Dave Parker created in 1976 in his Torrance, California garage.
Clearly, Pelican Cases are making more than buoys. Safety remains at the core of their manufacturing, but nowadays their goods are more tailored towards protecting what's inside of them rather than their users.
The company has adopted more sustainable approaches over recent years as part of the United Nations Sustainable Development Goals (UNSDG) initiative. This protocol guides companies to adjust their goals to build a healthier planet by 2030.
Pelican Cases have done their part to act in accordance with the UNSDG. They contribute to local charities, send aid to victims of calamities, design and manufacture reusable goods, reduce their factories' waste, and enact company-wide safety measures.
Now that you've learned a bit about what goes on behind the scenes, let's cover what that means on the main stage of this brand's operation. I'll look at some major positives in the next section of this Pelican Cases review.
Highlights
Creates durable, high-quality cases
Acts alongside the United Nations Sustainable Development Goals program
10% off when you enroll in their email list
Financing options available with Klarna
Free ground shipping on US orders over $149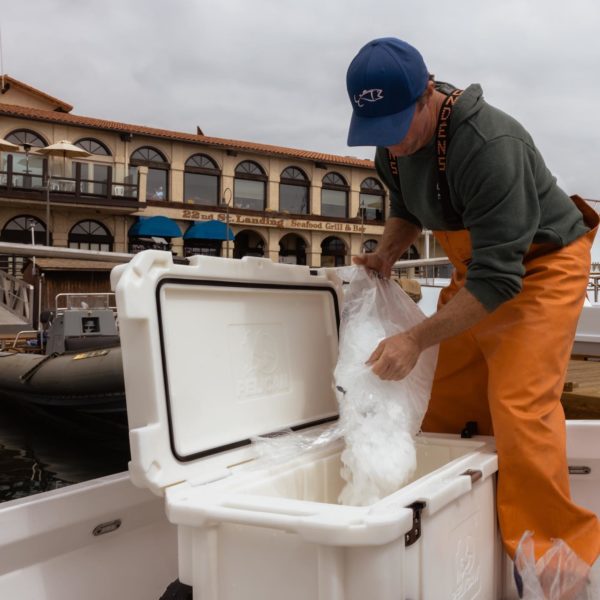 Pelican Cases create storage devices and containers like backpacks, travel mugs, coolers, phone cases, and wallet protectors. They also produce functional items like flashlights, portable mugs, canteens, and portable lighting apparatuses.
Pelican Cases Review
I'm going to dedicate this section of my Pelican Cases review to some of the most popular items in the brand's catalog. These are just a few of the cases that might get your wings flapping with joy.
Pelican G5 Personal Utility RF Field Wallet Review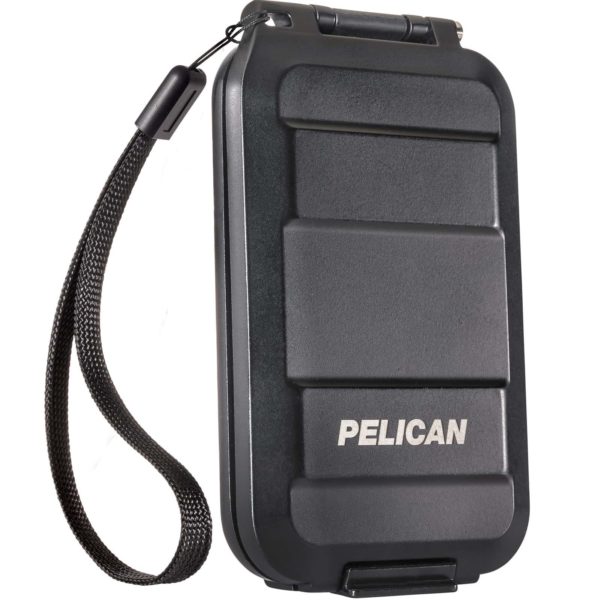 This wallet case is like a miniature fortress. The Pelican G5 Personal Utility RF Field Wallet should protect your most valuable possession from more than just pickpockets.
How so? Well, this product is waterproof up to 1 meter, which is enough protection to survive most rainstorms. It's also crushproof with an aluminum shell.
The inside is lined with RFID-blocking materials so nobody can steal your digital identity while walking by you.
With all this protection, you might think that the Pelican G5 Personal Utility RF Field Wallet weighs a ton. Thankfully, Pelican Cases made this wallet so lightweight that you might just forget it's taking up space in your back pocket.
It opens and closes with the snap of a few hinges. You can snap your belonging into either a black or a grey Pelican G5 Personal Utility RF Field Wallet for $45.
Pelican G40 Personal Utility Go Case Review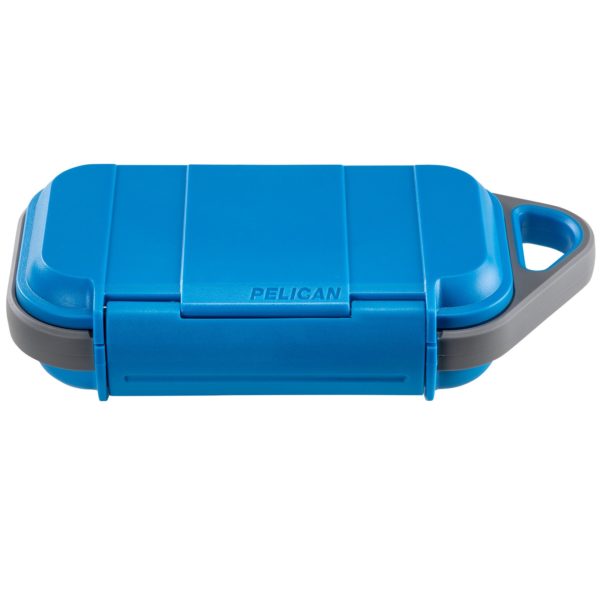 When you think about it, most people walk around with over a thousand dollars in their pockets in the form of their smartphones.
That value can be taken away by a random life occurrence. The Pelican G40 Personal Utility Go Case can protect your most precious device from one of life's freak accidents
This case can fit phones as large as the iPhone Xs Max or the Samsung Note 9.
Your phone will be safe from most accidents like falls from heights, water damage, and dust because this case is padded with rubber bumpers, waterproof up to 1 meter, and has an internal pressure valve.
You can also store your credit cards in the Pelican G40 Personal Utility Go Case as it has pockets for a few cards. It comes in a variety of colors like black and grey, blue and grey, and white and aqua.
You can buy the Pelican G40 Personal Utility Go Case for $45.
Pelican R20 Personal Utility Ruck Case Review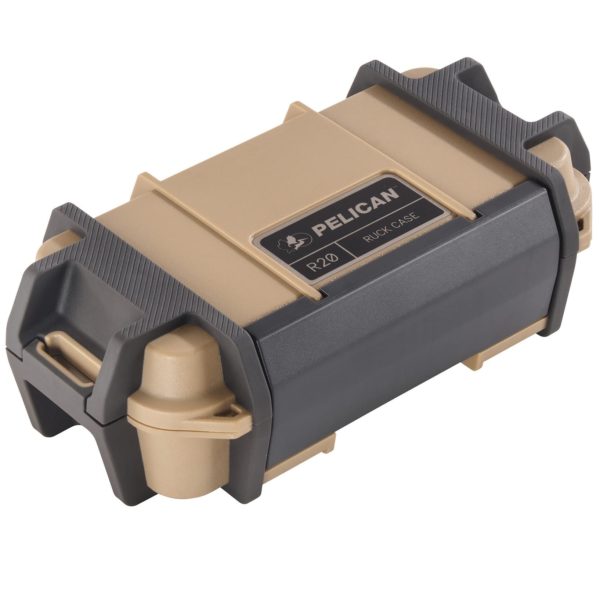 This is the beefiest case I've included in this Pelican Cases review. It's chunkier than other phone cases, but, as any loyal Campbell's Soup fan will tell you, chunky can be a good thing.
The Pelican R20 Personal Utility Ruck Case is a protective shell that's best for when you want to take your belongings with you on more dangerous adventures. It can survive off-roading driving, canoeing, and skiing without earning a single scratch.
This case has a rubberized exterior to protect it from blunt force impacts. Its IP68-rated exterior keeps it safe from most weather conditions and liquids while the built-in pressure valve maintains a healthy balance between air and moisture.
You'll never have to worry about damaging your phone on your wildest excursions if you pick up the Pelican R20 Personal Utility Ruck Case for $55.
Pelican Coolers Review
There are some things in life that you want to keep hot; salsa, your furnace, the romance between yourself and your significant other.
However, there are instances when it's best to keep it as cool as possible. That's why I'm looking at some of the best Pelican coolers available.
Pelican Dayventure Sling Cooler Review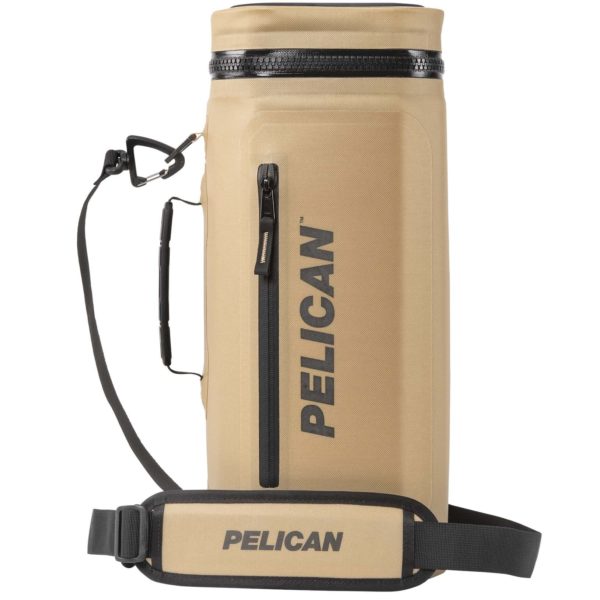 The first cooler I'll feature in my Pelican Cases review will be this nifty shoulder bag. It can solve the age-old problem of how to carry beer when your hands are already holding as much beer as you can safely drink.
The Pelican Dayventure Sling Cooler can hold up to 8.5L of liquid (and its packaging, not that you'd want to carry a case full of liquid), which is equal to a dozen cans or four wine bottles.
It has a main pocket with a readily accessible opening and a smaller side pocket to store your important belongings. The inside is made from a closed-cell foam that will keep your drinks frosty. The zipper is waterproof and leak-resistant.
That means that even if something were to go wrong inside this cooler you wouldn't have to worry about it literally spilling over the rest of your day.
You can grab the Pelican Dayventure Sling Cooler in a light grey or coyote color for $170.
Pelican Dayventure Backpack Cooler Review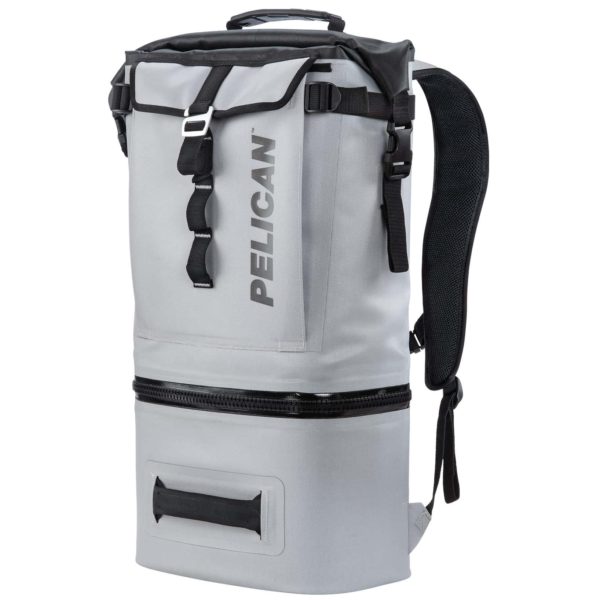 A single-strapped cooler is great, but two straps imply that you mean business. Walking around with the Pelican Dayventure Backpack Cooler can show off that you came to party and that said party goes wherever you go.
This backpack has two insulated storage compartments. The top pocket can hold either wet or dry items because it has a tough exterior and an insulated interior. However, the bottom compartment is where the fun stays because it's a dedicated cooler with a leakproof zipper, an ice pack holder, and enough storage space for half a dozen cans of Red Bull.
Pelican Cases know that a cooler with this much can get heavy so they made the back itself light. They also added padding to the shoulders and a carrying handle so that you can comfortably hoist it if your back gets too tired.
Bring the party along with you with the Pelican Dayventure Backpack Cooler for $280.
Pelican 14QT Personal Cooler Review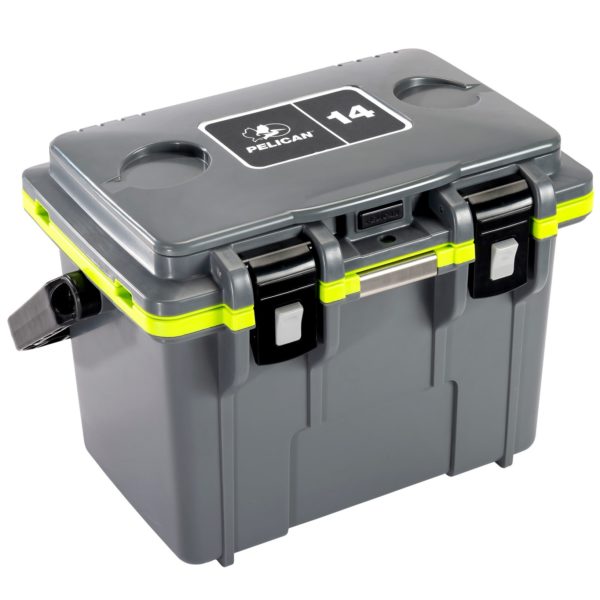 My final inclusion in this Pelican Cases review is a more traditional cooler in form but revelatory in function. The Pelican 14QT Personal Cooler is kind of like the cool kid at the party, and yes that is a pun about how cold this cooler can keep your drinks.
This item can hold two 1-pound Pelican Ice Blocks. It maintains that frigid temperature with its dense polyurethane walls and a freezer gasket lid. Combine those together and you get a cooler that'll keep your drinks cold until the next ice age.
It also has a magnetic bottle opener as well as a separate tray where you can store dry goods. It really appears that Pelican Cases thought of everything with this product! Have you thought about adding it to your collection? If so, you can for only $110.
Who Is Pelican Cases For?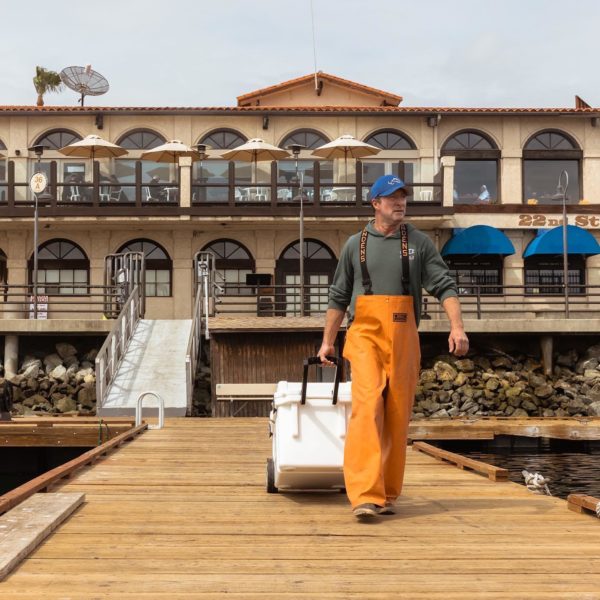 Pelican Cases are made for people who don't want anything to come between them and their life experiences. They want to bring their phones, wallets, and other personal belongings with them every step of the way.
Additionally, those in more specialized and potentially dangerous lines of work (think firefighters or arborists) could benefit from using Pelican Cases.
Pelican Cases Reviews: What Do Customers Think?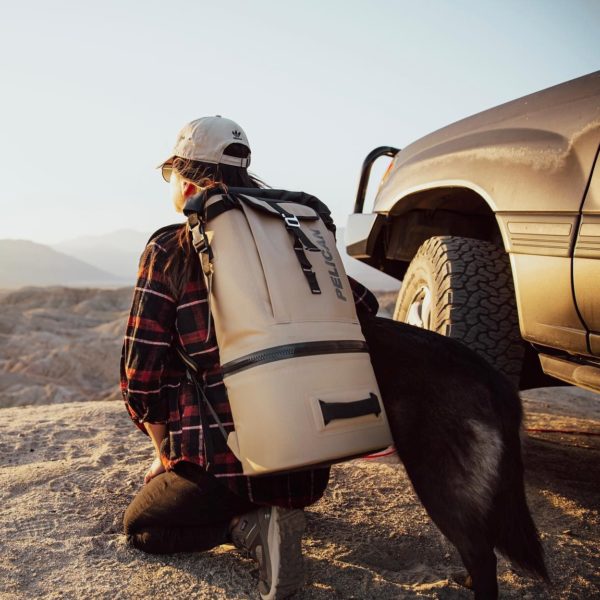 How safe can a Pelican Case be? One way to find out is to take a sledgehammer and find out for yourself. Another option – and the smarter one – is to read through a few Pelican Cases reviews that customers have written.
I found that most customers were satisfied with their purchases after reading what they wrote on the Pelican Cases website. Buyers were ecstatic about the durability of their Pelican Cases.
This customer relied heavily on the Pelican G40 Personal Utility Go Case for all their outdoor excursions. "I have several of these! We keep our "personal" items in these cases on our 4 wheelers and jet skis! These are fantastic!! Protect our phones and wallets from all sorts of damage, water and dust!! Again, well done Pelican!!"
Many other product reviews clamored about how Pelican Cases allowed them to engage in their favorite activities without having to worry about damaging their goods. That's a sentiment I found on the brand's Facebook page. Over 2,100 users gave Pelican Cases an average review score of 3.9/5 stars.
Here's a particularly humorous review about how a Pelican phone case saved a man's phone after a night spent drinking:
"…apparently left my phone on the roof of her car. Drove like 6 miles before it fell off going like 50 miles an hour.. Went back the next morning and found it on the side of road. Was run over a few times but the pelican iPhone case held perfectly. Not even cracked, and the phone is fine. Not damaged at all, only the screen protector. 10 out of 10 stars in my book."
The final place I looked for Pelican Cases review was ResellerRatings. The brand earned an average rating of 4.1/5 stars from more than 190 pieces of customer feedback.
The positive reviews spoke highly of the company's customer service. It was well regarded enough by some people that they frequently purchased Pelican Cases.
This reviewer was ensnared by the quality of their Pelican purchases. "Have been very pleased with the service and products for this site. I have made a total of 4 orders with them for my company in the past two years. They are always pleasant and helpful on the phones and know their product very well."
If there was one consistent criticism among customer Pelican Cases reviews, it was that the cases didn't always fit the advertised products.
Some people said that the cases weren't able to secure their phones, or that they had to remove cards and money from their wallets to that they could fit inside the case.
That may be a case (pun very much intended) of people having too much junk in their trunk, but it was the most glaring complaint, especially among smaller Pelican Cases.
Is Pelican Cases Legit?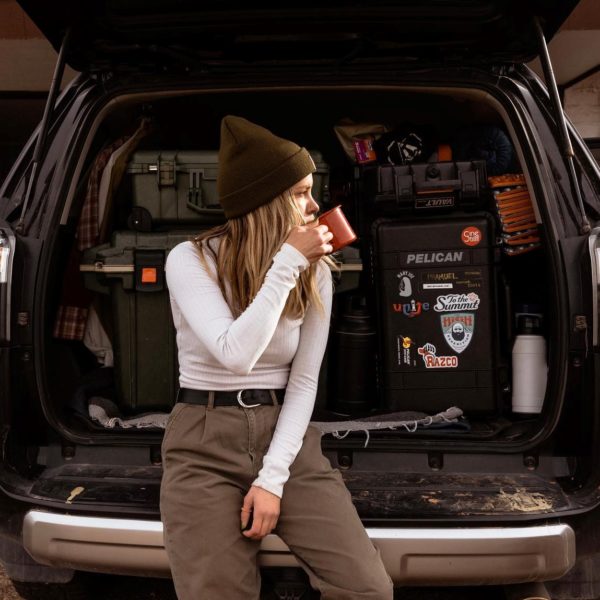 I couldn't find any red flags or troubling anecdotes while conducting research for this Pelican Cases review. Add that to the fact that this company has been operating for nearly 50 years, and I feel safe saying that Pelican Cases are legit.
Is Pelican Cases Worth It?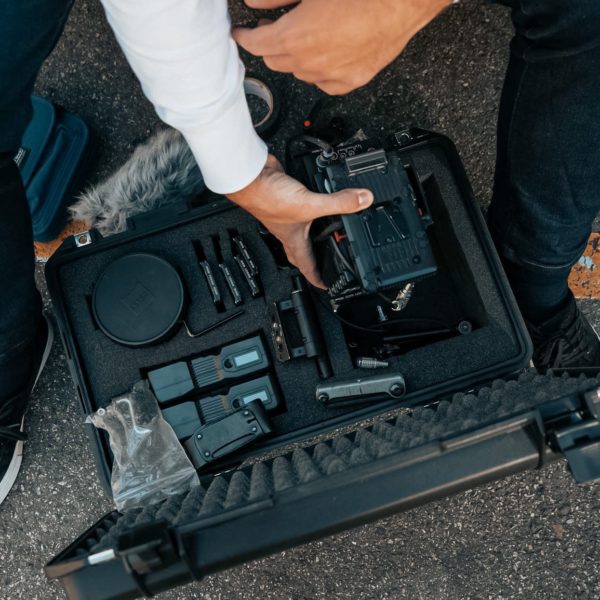 Pelican Cases are worthwhile in some instances more than others. Their cases are heavy-duty, which is great, only not always ideal if you want a discrete case for a phone or a wallet.
Their cases can protect against weather conditions, human hazards, and butterfingers. This versatility means that anyone from a bull in a china shop to front-line workers can benefit from buying a Pelican Case.
Pelican Cases Promotions & Discounts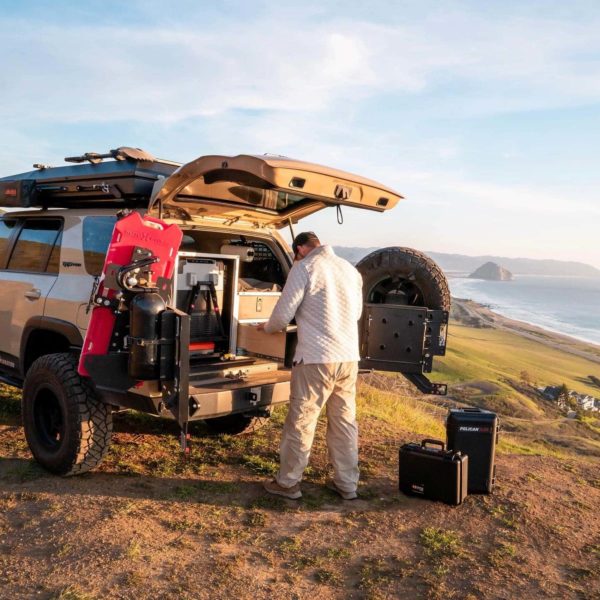 Here's a deal that would knock your socks off if they weren't encased in a Pelican Case. You can earn a 10% discount on your first Pelican Cases order if you sign up for the brand's email newsletter.
They'll also send you product updates, news about upcoming promotions, and more.
Where to Buy Pelican Cases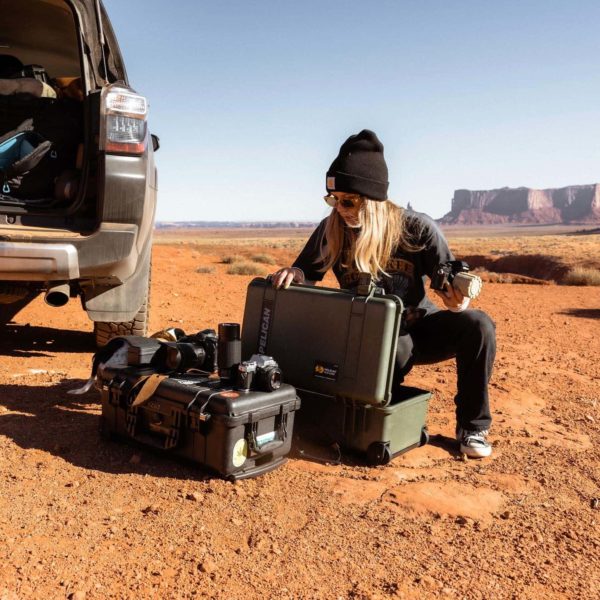 Here are some of the most reliable places where you can purchase Pelican Cases:
From the brand's website, pelican
From one of their trusted retailers, which you can locate on the company's website
From large online retailers like Amazon
Save Up to 50% Off on Allbirds' Black Friday and Cyber Weekend Sale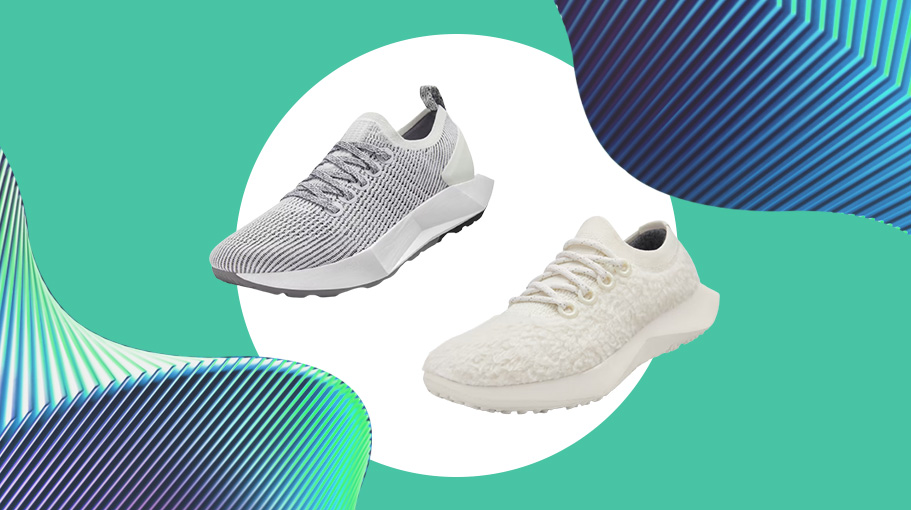 It's no secret that Allbirds is our favorite sneaker brand. Not only does the brand make stylish activewear shoes, but they're also eco-friendly and sustainable, which makes us feel even better about buying from the brand—especially when they're on sale. Right now, Allbirds' massive Black Friday sale is on, which means you can save up to 50% off sitewide.
This is Allbids' biggest sale of the entire year, so whether you're looking for the perfect gift for someone on your holiday shopping list or just need a new pair of sneakers or sweats, now's the time to treat yourself. Grab some of the brand's best-sellers like the Tree Dasher 1s, Wool Runners, and Natural Leggings. Allbirds' Black Friday sale runs through December 2, but we suggest shopping sooner than later—it's selling fast!
Allbirds' Black Friday Sale
Men's Wool Runners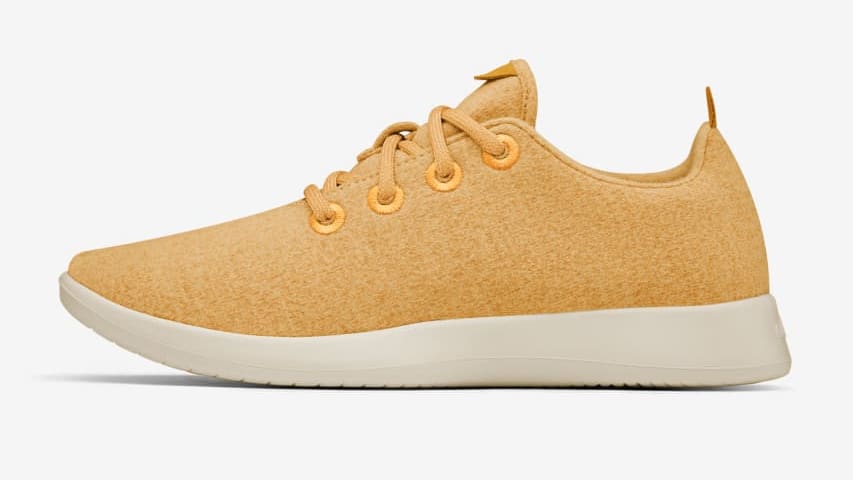 Women's Tree Dasher 1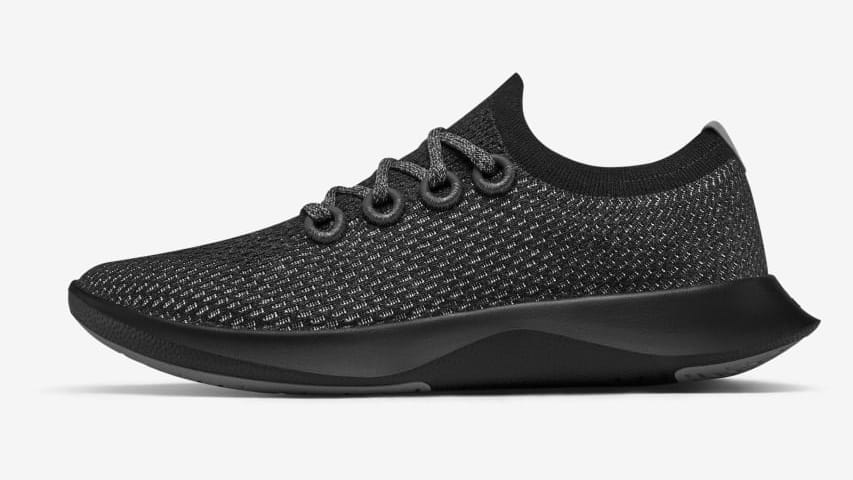 Men's Tree Toppers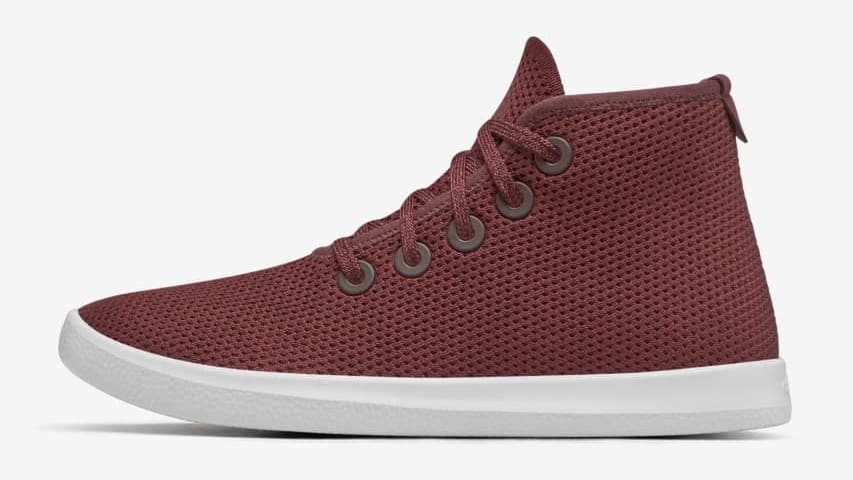 Women's Wool Runners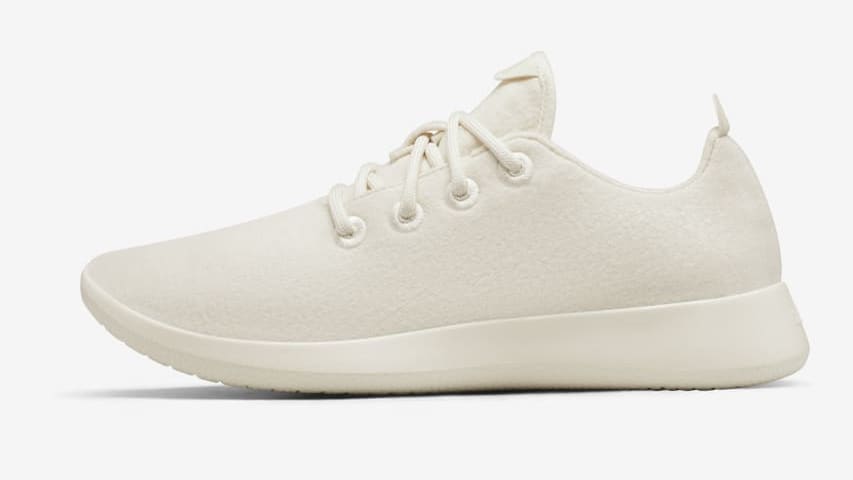 Women's Wool Runner Fluff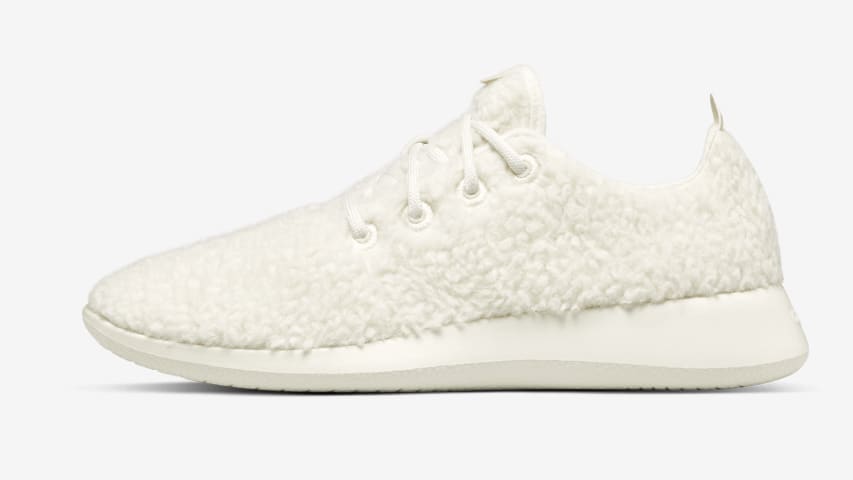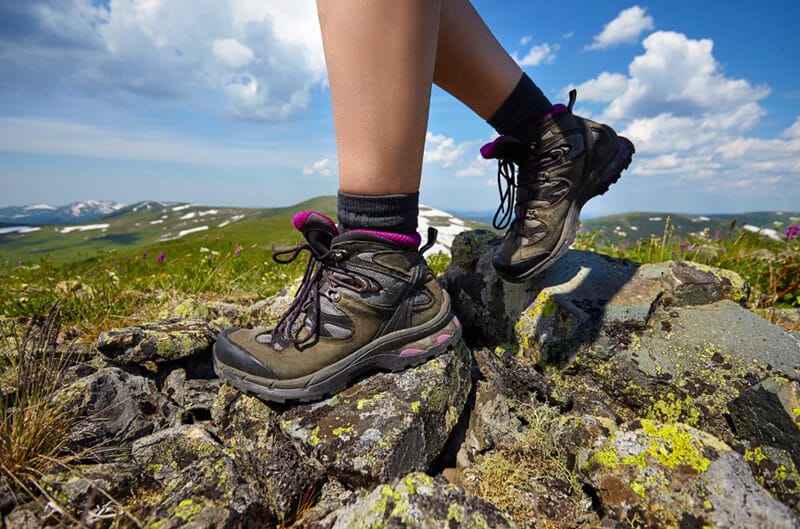 I am so happy to say that rei co-op has come up with a new line of hiking boots! The reason why this makes me so excited is that i love rei co-op products. One of my first hiking backpacks was the rei co-op flash. I still have it to this day because it is of excellent quality and it is pretty durable. Most of rei's products are pretty affordable, and that includes the rei co-op flash hiking boots. The hiking boots are great for beginner hikers or for people that would love some lightweight hiking boots. Another plus is that they are made from recycled material! I am all about companies that strive to make the planet a better place so check out below to get my full rei co-op flash hiking boots review. I talk about comfort, traction, water resistance, weight, support, value, and much more.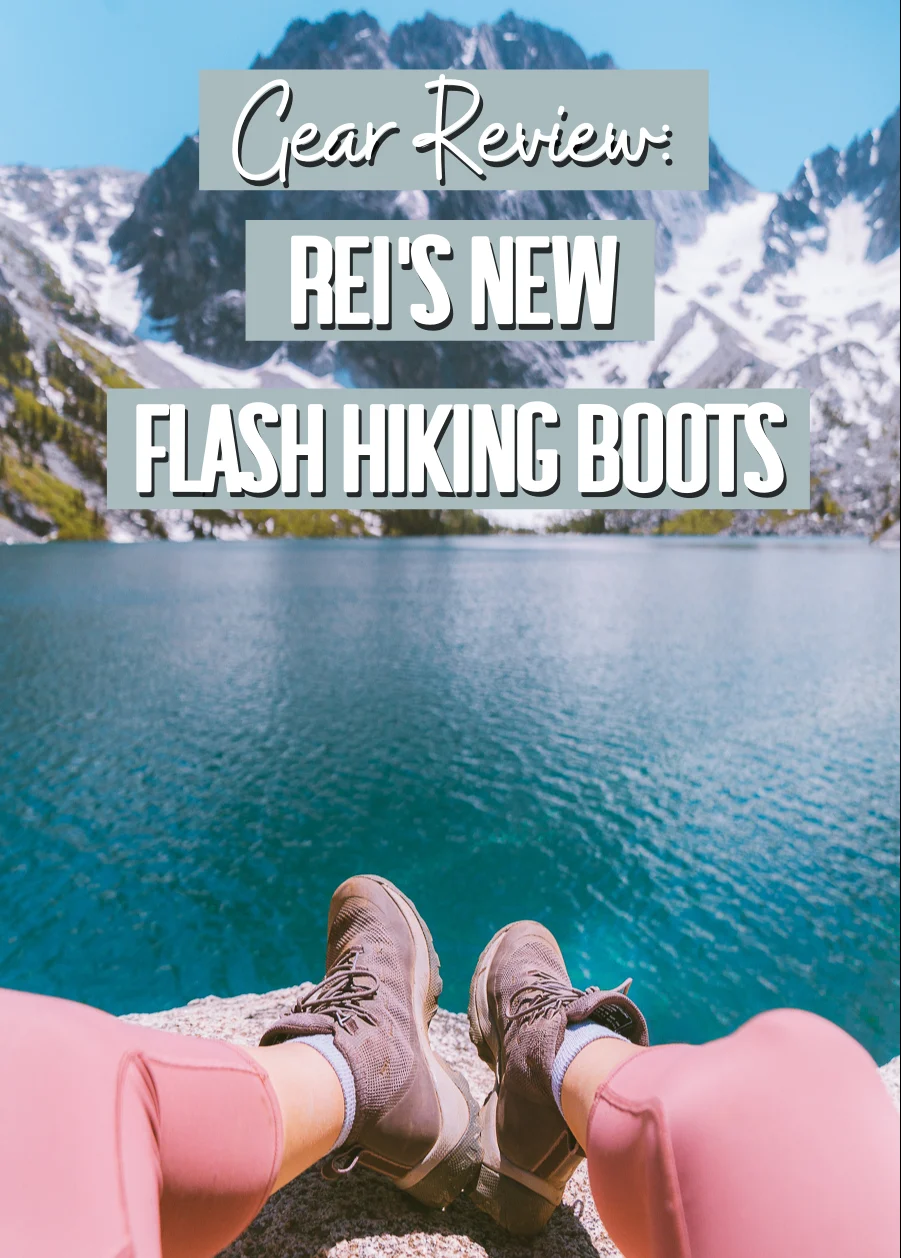 REI Co-op Flash Hiking Boots Review
How I Used The REI Co-Op Flash Hiking Boots
I hiked with the rei co-op flash hiking boots on 4 different trails around washington state. I experienced these shoes on different terrains like crossing streams, steep rocky areas, and muddy trails. Overall my experience was pretty great with the rei flash hiking boots, and i loved how lightweight they felt! Here are the trails i hiked to test them out:
Lake stuart: 9 miles round trip, 1665 ft. Elevation gain
Emmons moraine: 3 miles round trip, 900 ft. Elevation gain
Suntop lookout: 2.1 miles round trip,1100 ft. Elevation gain
Colchuck lake: 8 miles round trip,2280 ft. Elevation gain
Weight
The one thing that stops me from using hiking boots all the time is weight. Most hiking boots can be a little heavy or bulky when compared to hiking shoes. Luckily, the rei co-op flash hiking boots is on the lighter side compared to many other hiking boots in the market. Many hiking boots are usually over 2 lbs, while the rei co-op flash hiking boots is around 1 lb 13 ounces.
Usually, when hiking long trails, the boot's weight can start to weigh you down, but luckily, while hiking colchuck lake (9 miles round trip), the weight of the rei co-op flash hiking boots didn't bother me.
Traction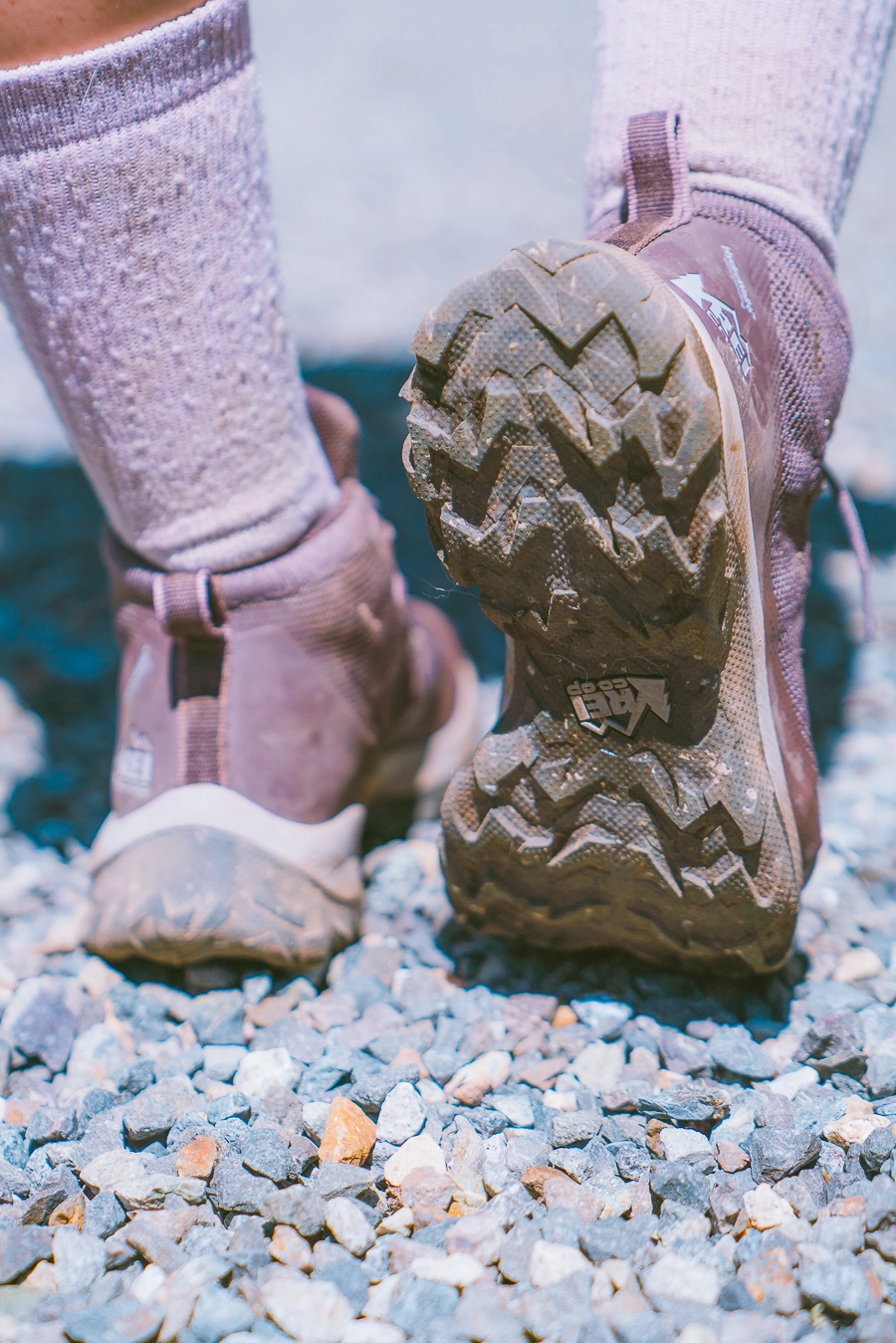 Colchuck Lake trail is known to be one of the rockiest trails in Washington. I was thankful that the REI Co-op Flash Hiking Boots worked well with the nonstop rocks and high elevation gain. This was especially true when going downhill, which is usually my least favorite part of the hike. Most of the time, I have trouble, and I slip or fall on trails, but the REI Co-op Flash Hiking Boots prevented this while hiking Colchuck Lake.
Water Resistance
There are streams and rivers all over Washington, and I was able to test out how waterproof the shoes were. Even though I walked through countless streams, my socks stayed nice and dry. So I submerged them in a shallow river to test them out, and yup, my socks were still dry!
When hiking shoes are waterproof, there can be some problems with breathability. This usually leads to blisters because your feet start to sweat when hiking. I luckily didn't get any blisters on my feet the whole time I was testing out the shoes, which means that the shoes are waterproof yet breathable. This is a huge plus!
Durability
After putting the boots through hell on those 4 hikes (I am not the most graceful hiker), the shoes still looked in pretty good condition. There were no major scratches, no major peeling, and the fabric looks fine.
Comfort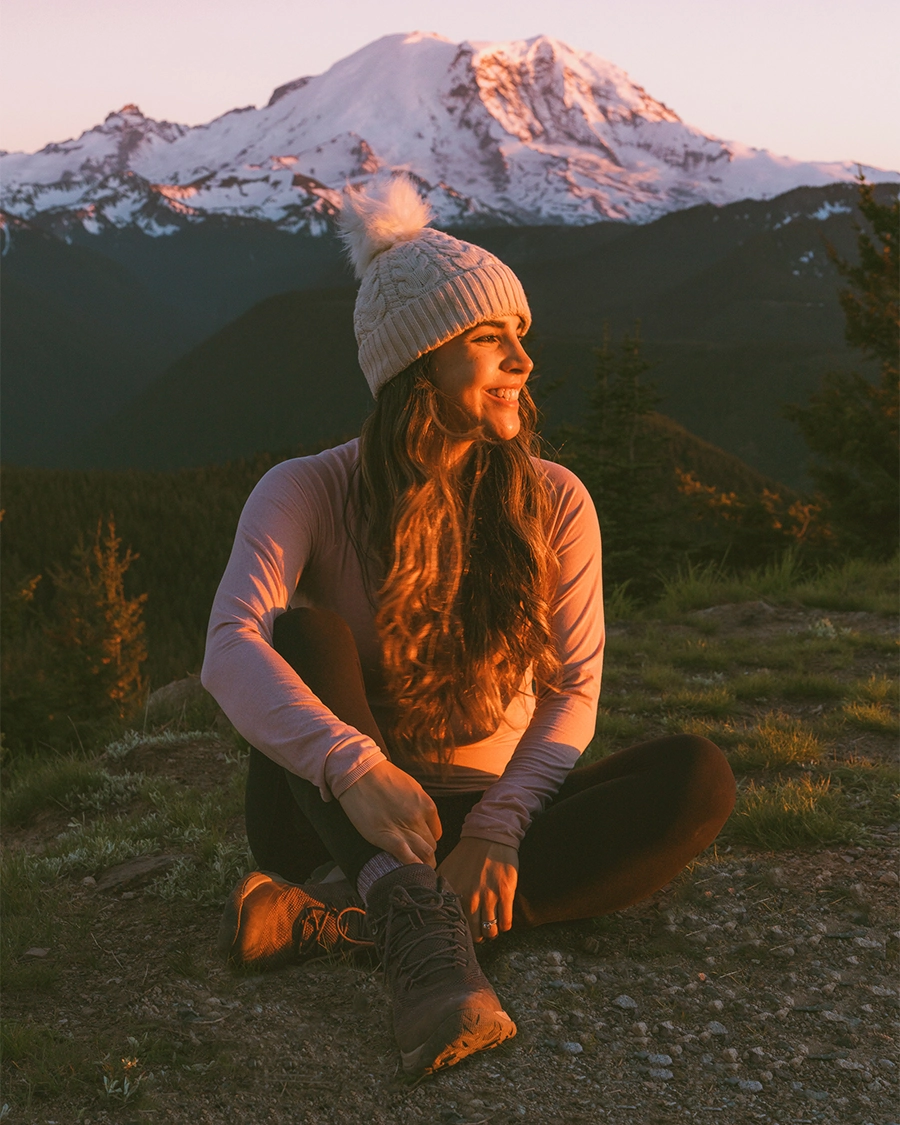 The rei co-op flash hiking boots will need to be broken into. Like most hiking boots, it is recommended to use them around town, at home, or on leisure walks before going on a difficult hike.
They are stiff at first, but they eventually mold to your feet. I do like that there is room in the toe box. I ordered half a size over my regular shoe size (i am usually a size 7 and got a size 7.5), and it fit just fine. I had no problems with my feet swelling or my toenails feeling uncomfortable.
Support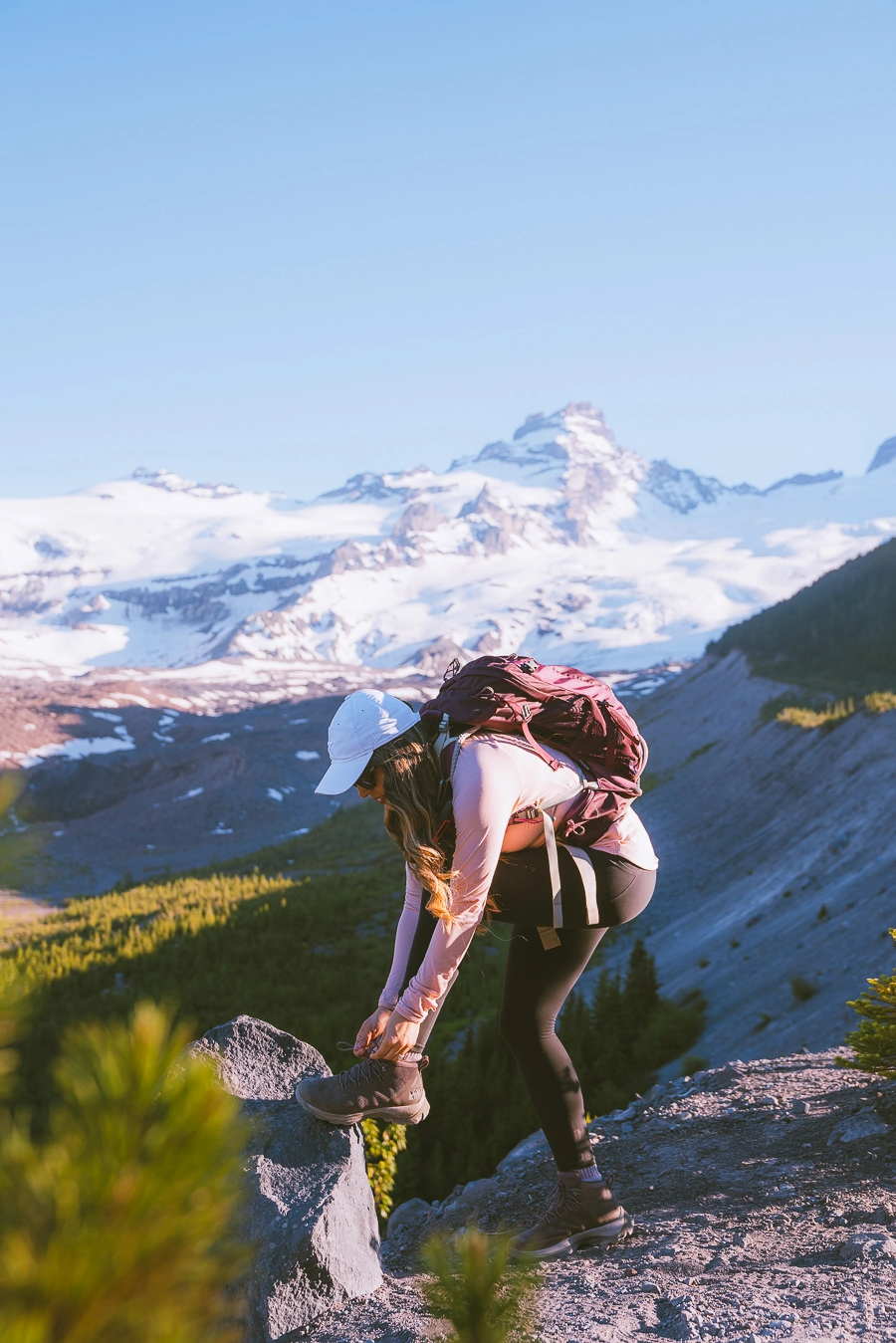 My ankles usually bend like crazy after hiking many miles, and it definitely happened to me while hiking Colchuck Lake. Luckily, the REI Co-op Flash Hiking Boots was able to help prevent any major damage to my ankle when it bent(I have injured my ankle this past year while hiking while wearing other boots). I was pretty happy with the ankle support the REI Co-op Flash Hiking Boots gave me.
The boots' insoles felt pretty supportive, but I know that this could be different for others. I have high arch feet, and the insoles felt perfect for me.
Value
I have reviewed and bought many hiking boots throughout the years, and the REI Co-op Flash Hiking Boots is the most inexpensive boots I have had on hand. I always love that REI Co-op makes its products available to everyone while still maintaining good quality. The cost for the boots ($130) is a great price, especially for budget buyers and new hikers.
REI Co-op Flash Hiking Boots Appearance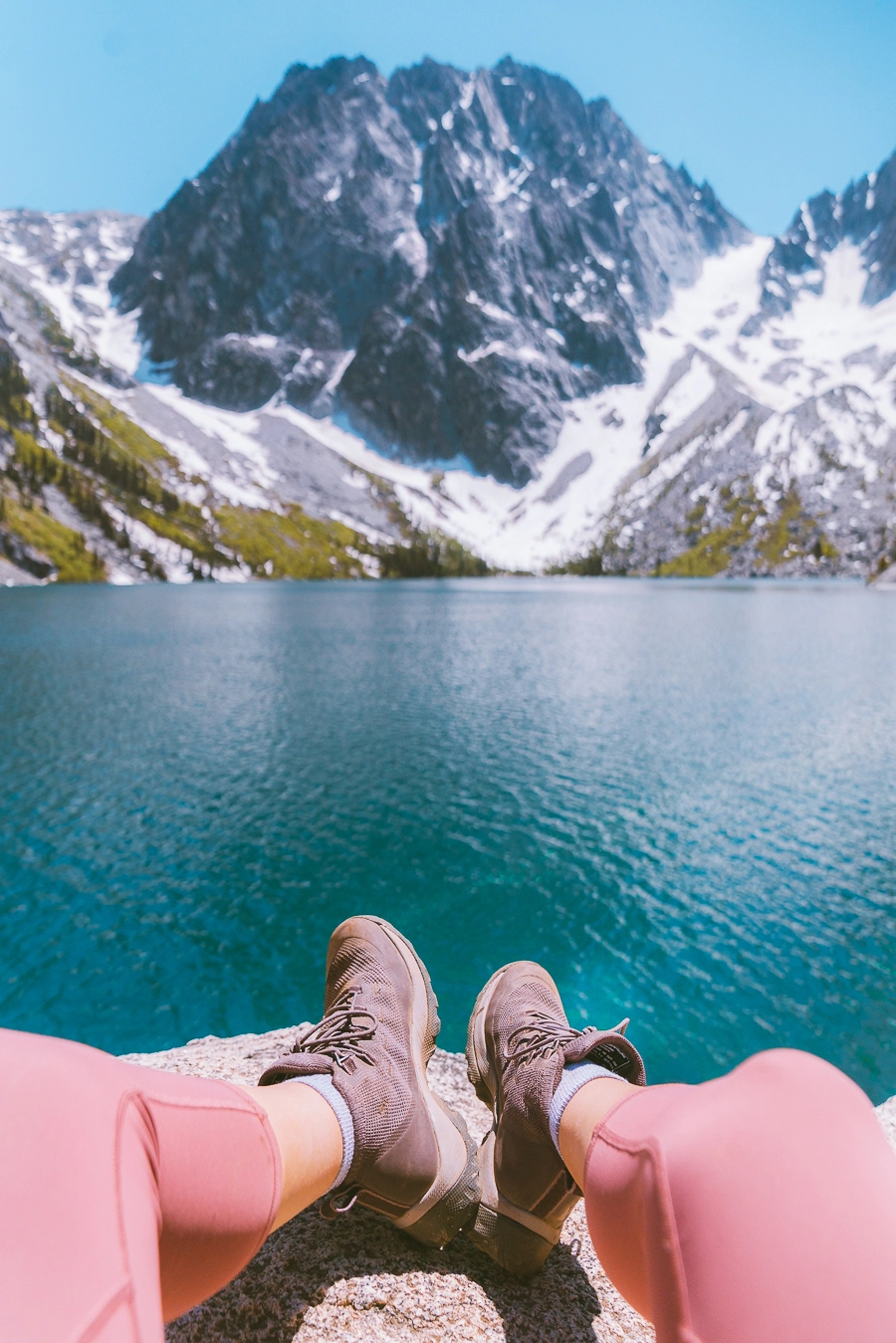 The REI Co-op Flash Hiking Boots comes in three colors;  Bark/Moss, Granite Black, and Smoke/Lilac. I picked the Smoke Lilac because I usually wear more pink colors on my hikes. I really loved the Lilac color and even got compliments of the color on the trails. I love when outdoor brands make hiking apparel more attractive and fun for women! I hope REI Co-op adds even more fun colors in the future!
Style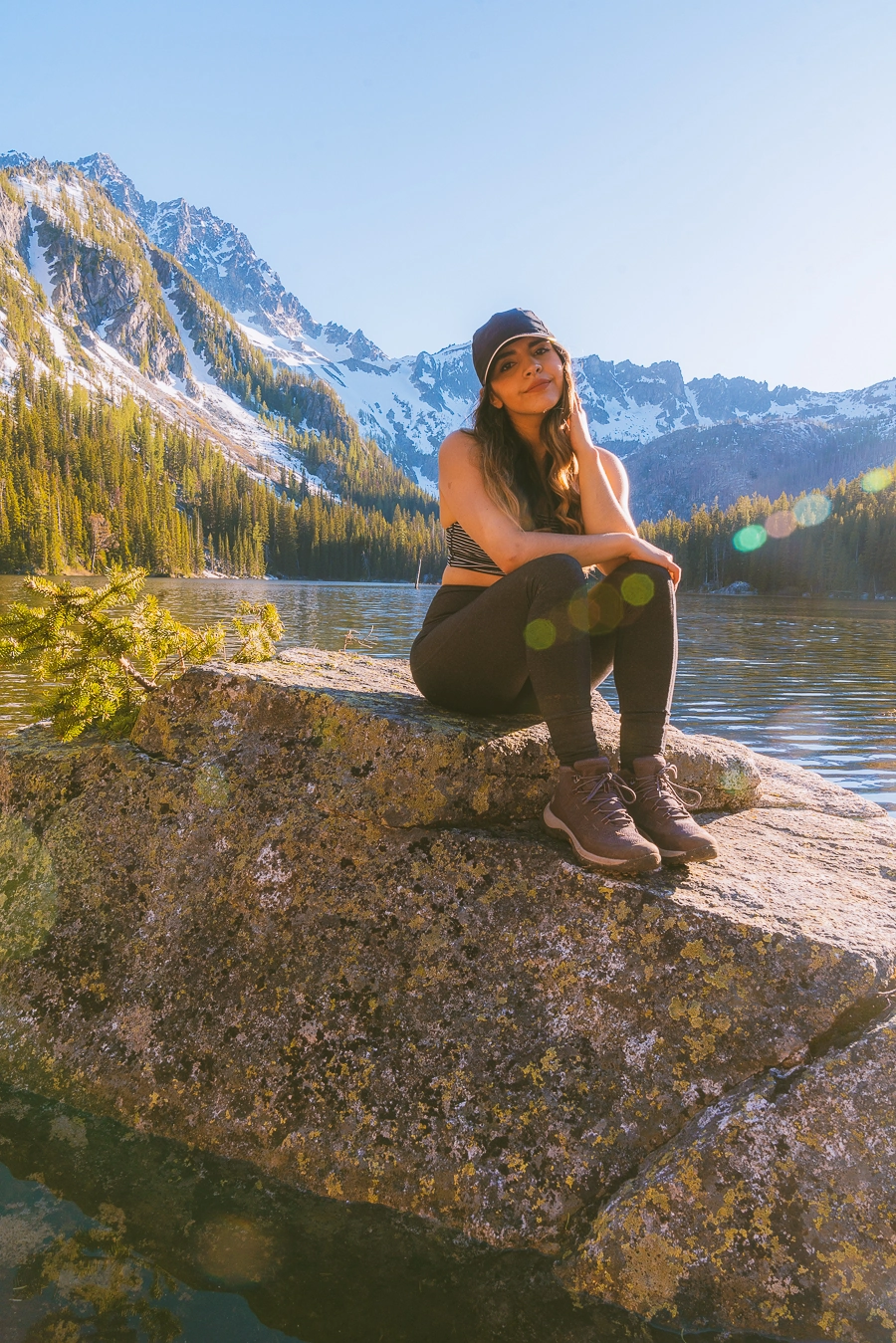 What I loved about the REI Co-op Flash Hiking Boots is how little they resemble hiking boots. Some hiking boots can look pretty manly, rugged, and bulky. Luckily, I can pretty much wear the boots in many places, not just the trails. Hey, I am all about versatility!
The style of the shoes and the weight makes it pretty easy for me to head to the grocery store or to the mall. When it comes to hiking, looks are probably one of the least important factors (which is why I put it at the bottom), but it is nice if your shoes are versatile. Plus, I like looking cute on the trails because that is my jam and my brand!
Eco-Friendly Materials
Usually, when you think about hiking boots, you do not think about Eco Friendly. Well, my friend, the new REI Flash hiking boots are made with recycled materials. Here are some of the specs:
Membrane uses 75% recycled polyester
Upper sole is 99% recycled PET
Upper sole is also 30% recycled TPU
TerraGrip rubber is 20% recycled
As someone who loves the outdoors, I am always so excited to hear when outdoor brands use eco-friendly materials, which is a huge plus. Read more on the recycled materials they use here
Conclusion
Thanks for reading all about the new REI Co-op Flash Hiking Boots! Let me know if you have any questions and make sure you check out some of my other hiking posts:
.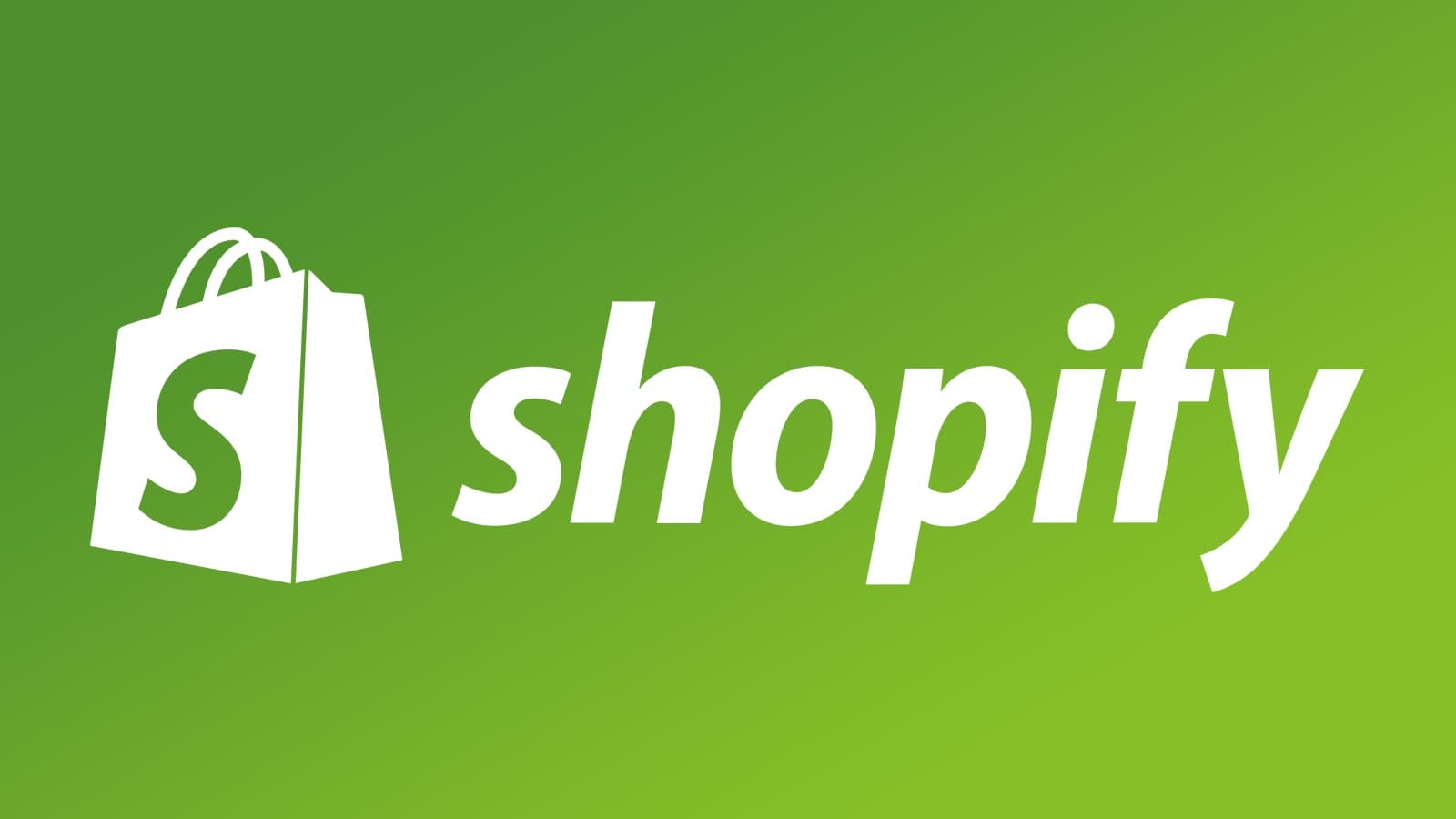 A Shopify Overview
If you are thinking of starting a website that will sell products, then you should definitely consider using Shopify. This is a great platform that has become increasingly popular with web developers and business owners. It has a wide range of features that allow you to create your website in a quick and easy way. The system also allows you to integrate with other systems and apps. Among its many features is the product inventory management system, a scaleable pricing system, and Google Smart Shopping.
Product inventory management system
A product inventory management system on Shopify is a central database of inventory that helps your business avoid out-of-stock situations. It also allows you to monitor your inventory and make better business decisions. You can use it to manage your inventory across different locations and variants.
You can sort your inventory by Available, SKU, Z-A, and product title. You can also view the history of your inventory. Moreover, you can set up the number of products per variant to help you better understand your inventory.
If you want to add a new product or transfer existing items, you can do it easily. You can also add tags and edit quantities. A positive quantity means that the item is in stock. Similarly, a negative amount shows that the item is not in stock.
It is important to understand how to import and export your Shopify inventory. You can do this through an inventory CSV file. However, you should verify the data first. Otherwise, you might get inaccurate product amounts.
You can also export your inventory using the Pipe17 app. Its super-fast sync rates will give you an accurate view of your inventory across different locations. It can also be integrated with other Shopify features.
Katana is an additional third-party tool that is also very useful for Shopify inventory management. It offers advanced features that allow you to communicate with suppliers and make better purchases.
It can provide you with detailed reports on your sales, trends, and seasonality. It can also help you predict your product lead times. The inventory management software you choose should be easy to use and should integrate with other tools.
Scalable pricing system
There's no secret that Shopify remains the gold standard when it comes to ecommerce. In the time it has been around, the company has grown from an ecommerce startup to a multimillion dollar behemoth with millions of users and brands on its books. The scalable pricing system is a prime example of this.
It is also the easiest of systems to implement, the scalable pricing system makes launching an ecommerce business a snap. For instance, you can launch an ecommerce site without having to worry about setting up an account, a problem for many small businesses. To get the ball rolling, sign up for a free 14-day trial and you're on your way. In fact, the Shopify team is so sure you'll be happy with the service that they offer a money-back guarantee. This is a major selling point for the service.
For example, the scalable pricing system allows you to add features and functionality as you go, rather than having to wait for someone else to make a decision for you. In the long run, your ecommerce business is likely to earn you more money in the process. You can also keep tabs on your most valuable customers to better engage them in the future. For example, Shopify has a feature called chat where you can schedule automated messages for your clients. You can also get a glimpse into your store's most popular products by using their product catalog.
Performance overviews
If you're a Shopify store owner, you can use performance overviews to better understand how your business is performing. This allows you to make smarter decisions about your store's operations.
One of the best things about having a Shopify store is the amount of data you can collect. This means that you can take a comprehensive look at your sales, customer behavior, and more.
The best part is, you can do this without complicated setup or complex calculations. It's all about leveraging the right data. Here are four ways to do that.
Shopify has several default reporting options. But if you're looking for something more granular, you can easily customize reports to suit your needs. For example, you can make a report that displays the number of purchases by a certain visitor category. Or, you can create a report that tracks conversion rates by category. You can also build a report that shows how a particular product is generating sales.
You can also get a detailed breakdown of your site's traffic, and how that traffic is divided into segments. This is useful for determining what type of content your customers are viewing, as well as identifying potential marketing strategies. You can also monitor your store's mobile traffic, and identify which products are most popular in different countries.
Another thing to consider is the time it takes your website to load. This can be a problem for many Shopify sites, and will affect your customers' experience. You should aim for a Time to First Byte (TTFB) of less than 0.3 seconds. If yours is longer than that, it could indicate a theme code issue.