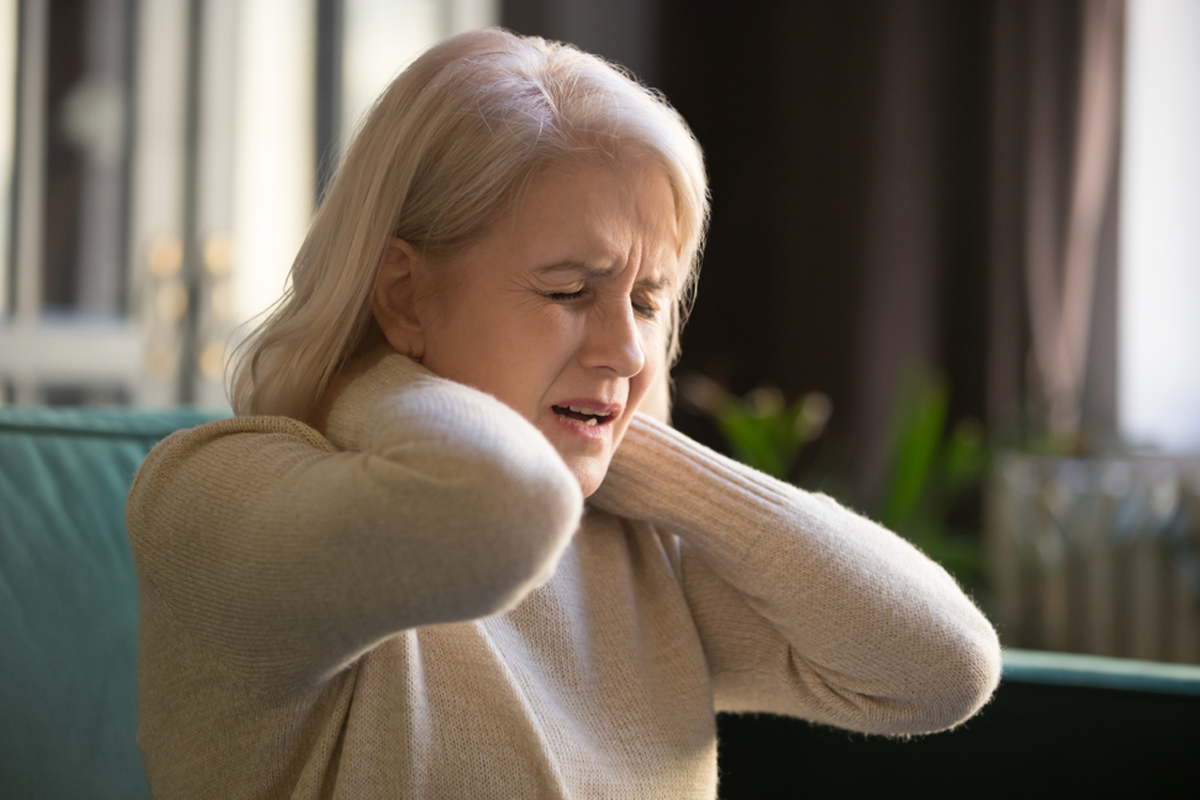 This post contains affiliate links. When you purchase through links on this post, we may earn an affiliate commission. Thanks.
These days, it's becoming more and more common for people to experience some form of bodily pain as they go about their daily lives. In fact, one of the biggest complaints that patients tell their doctors involves body aches and pain.
For this reason, supplements have become a go-to fix for people looking to alleviate muscular and joint aches and pain. As the market for supplements has grown substantially in recent years, it can be a challenge to find the perfect pain relief supplement that best suits your needs.
A pain relief supplement that has grown in popularity recently is relief factor. Once you've found the right dosage, this drug-free anti-inflammatory supplement claims to start relieving pain after 3 weeks. But how as a consumer are you to know if these claims are true or not? That's where we come in. We've carried out extensive research on the relief factor to find out if these supplements are worth the purchase.
What Is Relief Factor?
The relief factor is a pain-relieving joint supplement that aims to target problem areas that tend to be the main sources of pain in the body.
Relief factor contains 4 natural, botanical ingredients (including fish oil) – but is this enough ingredients to make a difference and justify its price tag? We'll take a closer look at this in the ingredients section further down in our relief factor review.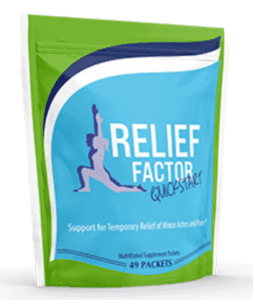 The People Behind Relief Factor
The supplement was created by father and son duo Pete and Seth Talbott. The self-proclaimed entrepreneurs state that Relief Factor has been in the works for 15 years and the final product is a result of extensive research carried out by qualified physicians.
The pair claims that if you want to drastically reduce your aches and pains, you must take part in a 3-week 'QuickStart' trying to find the right dosage that best fits your needs.
In other words, this three-week trial won't completely eliminate physical pain and discomfort, and a long-term solution can only be achieved if the supplements are taken on a regular basis indefinitely.
This isn't unusual; most supplements need time to take effect and rely on the user taking it consistently for optimal results. However, the question still remains – is the 4 ingredients in Relief Factor able to deliver on its claims?
The quick answer is, probably not. But for more reasons why, read on in our Relief Factor Review.
Benefits of Relief Factor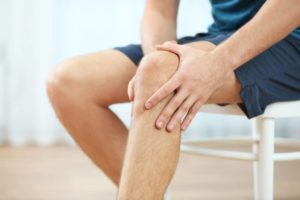 Some of the main benefits that relief factor offer include:
Helps to reduce symptoms of some health conditions
The relief factor aims to help reduce symptoms of health conditions that are notorious for causing pain in the body. Like with other joint supplements, relief factor may help to minimize joint pain usually associated with arthritis and reduce swelling and inflammation caused by gout.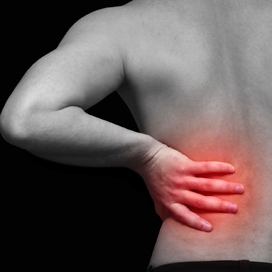 Anti-inflammatory Properties
Reducing inflammation in the body will in turn reduce the severity of pain experienced by the person. Anti-inflammatory drugs such as ibuprofen and aspirin are typically taken to alleviate pain in the body, and the natural anti-inflammatory properties found in relief factor address the root cause of inflammation in the body in a similar way to these drugs.
The good news is that relief factor contains turmeric, which possesses many anti-inflammatory properties. However, it is missing key ingredients found in other top rated joint supplements like physio flex pro – such as glucosamine and msm.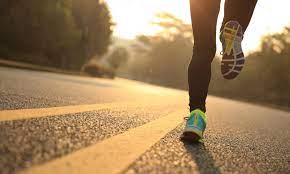 Improved Immune System
The relief Factor is designed to primarily relieve sensations of pain and discomfort in the body. However, the natural ingredients found in the supplement can also help to boost your immune system and promote the body's natural healing process.
Relief Factor Ingredients
Omega 3 900mg: omega 3 is a great inflammatory reducer. Eicosapentaenoic acid (epa) and docosahexaenoic acid (dha) are omega 3 fatty acids that are found in the relief factor supplement. Studies show that these powerful acids can reduce the production of inflammatory genes in the body.
Turmeric 667mg: this medicinal herb is known for both its antioxidant and anti-inflammatory properties. One study suggests that curcuminoids, a component of turmeric, are actually more effective than medication at reducing pain for people suffering from arthritis.
Epimedium 200mg: epimedium is a chinese herb that has been used for centuries to reduce pain caused by inflammation. Icariin is an active compound found in the epimedium herb and one study has shown that the ingredient can help alleviate pain caused by arthritis.
Japanese fleeceflower 70mg: resveratrol is a compound found in japanese fleece flower that promotes blood flow which can help reduce inflammation. Research suggests that this ingredient supports and helps to protect joints and has a neuropathic pain relief effect.
Relief Factor Ingredients Summary
There are some great ingredients featured in relief factor, such as omega 3 and turmeric. However, we're personally not convinced by the effectiveness of epimedium or japanese fleeceflower over more tried-and-trusted options to help protect your joints such as glucosamine and msm.
In fact, we always mention that every joint supplement should contain glucosamine and msm due to how proven they are to work in countless clinical studies.
As a result, we are left slightly disappointed by the formula of relief factor. For a similar price, you can choose a joint support supplement backed by world leading physiotherapists, that also contains 8 effective ingredients: physio flex pro.
Pros and Cons
100% drug-free.
Ingredients are proven to help reduce inflammation that can cause pain.
The supplement can also help support a healthy immune system.
Doesn't contain wheat or gluten.
CONS
Not vegan friendly (contains fish oil).
The dosage is 2 pills per day indefinitely, which can be costly.
The monthly subscription cost after the 3-week trial is expensive
Potential Side Effects
The potential side effects when taking relief factor include dizziness, loose stool, and nosebleeds. Also, as the supplements have a high content of fish oil, they could cause irritation for those that suffer from stomach sensitivity.
As the supplements are drug-free and consist of natural botanical ingredients and fish oil, side effects are rarely reported.
When to Take Relief Factor
During the 3-week quickstart trial, consumers should take three packets (each including two capsules and two soft gels) per day in order to determine the correct dosage.
If you have difficulty determining what dosage suits you best, the website recommends reducing the amount to two packets per day after the trial.
Where To Buy Relief Factor
relief factor is available from their website directly. this is because of the convoluted pricing structure designed to hook customers in and keep them spending – something we don't support.
you may also find relief factor on other major retail websites, however as with our top rated joint supplements, we always recommend you buy direct – most other supplement companies don't aim to hook you into monthly subscriptions.
Price and Offers
A 3-week quickstart order will set you back $19.95.
If you decide to continue using the supplement after the trial, you can automatically renew your monthly subscription for a reduced cost of $79.95 per month (which is still pretty pricey).
Without a subscription, a monthly batch of relief factor will cost you $93.95. Please note that these prices do not include shipping and handling costs.
Cheaper Alternatives to Relief Factor
There a few options for better rated joint product that can help reduce pain and deliver better mobility than relief factor.
Due to its restricted formula, and extremely high price tag relative to the ingredients contained, you aren't getting much for your money at all.
In fact, relief factor offers two ingredients that can be bought elsewhere for under $5! Omega 3 supplements are extremely cheap and common, and the turmeric used is just a simple cooking spice. This means relief factor is far too expensive, but not only this, not very effective in terms of offering you the help you need.
Save Up to 50% Off on Allbirds' Black Friday and Cyber Weekend Sale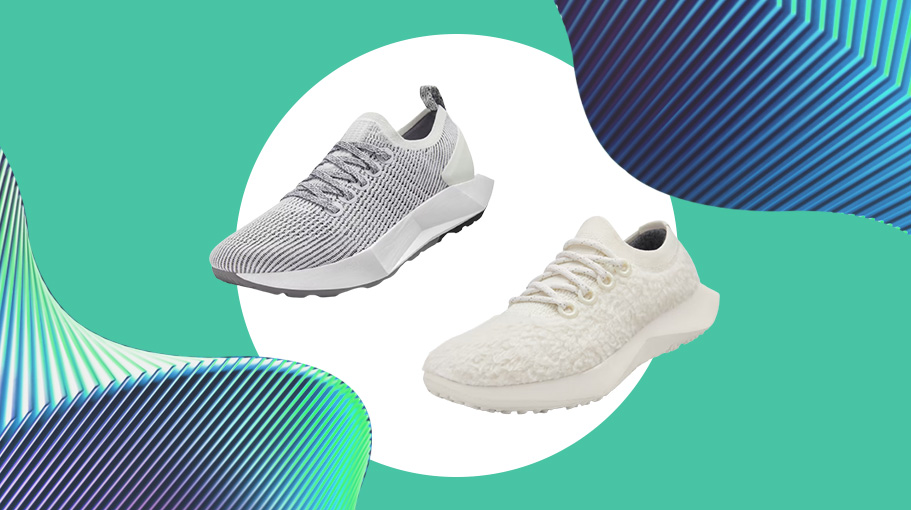 It's no secret that Allbirds is our favorite sneaker brand. Not only does the brand make stylish activewear shoes, but they're also eco-friendly and sustainable, which makes us feel even better about buying from the brand—especially when they're on sale. Right now, Allbirds' massive Black Friday sale is on, which means you can save up to 50% off sitewide.
This is Allbids' biggest sale of the entire year, so whether you're looking for the perfect gift for someone on your holiday shopping list or just need a new pair of sneakers or sweats, now's the time to treat yourself. Grab some of the brand's best-sellers like the Tree Dasher 1s, Wool Runners, and Natural Leggings. Allbirds' Black Friday sale runs through December 2, but we suggest shopping sooner than later—it's selling fast!
Allbirds' Black Friday Sale
Men's Wool Runners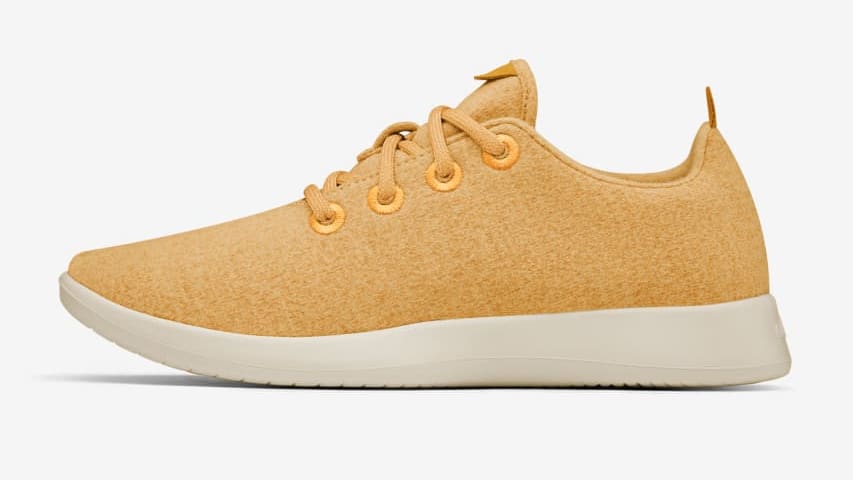 Women's Tree Dasher 1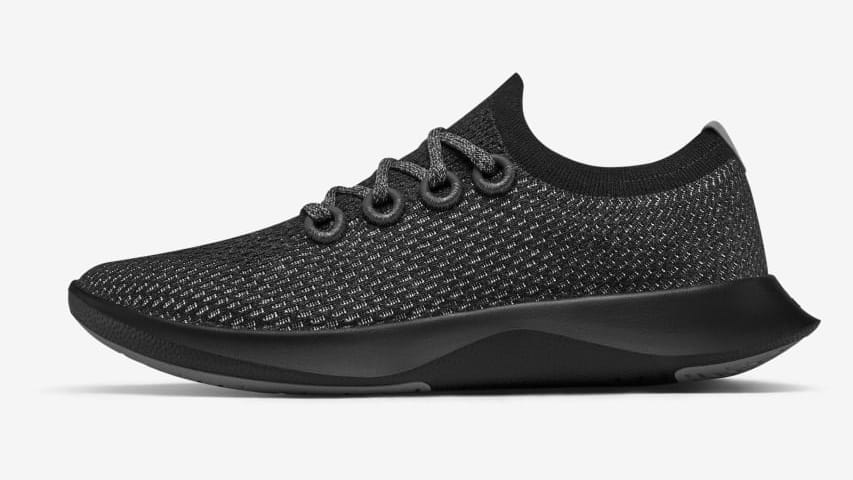 Men's Tree Toppers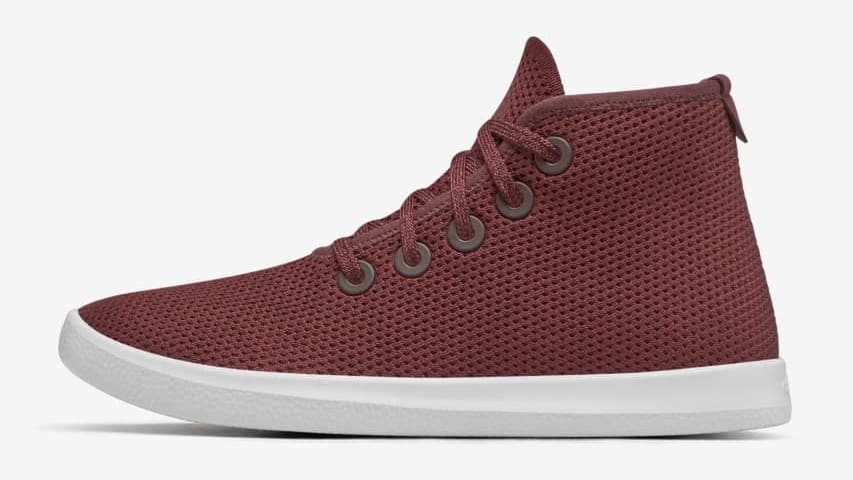 Women's Wool Runners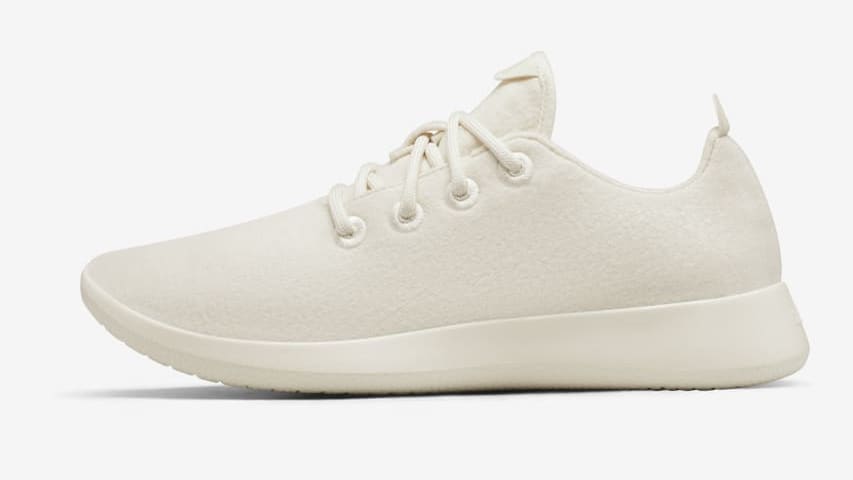 Women's Wool Runner Fluff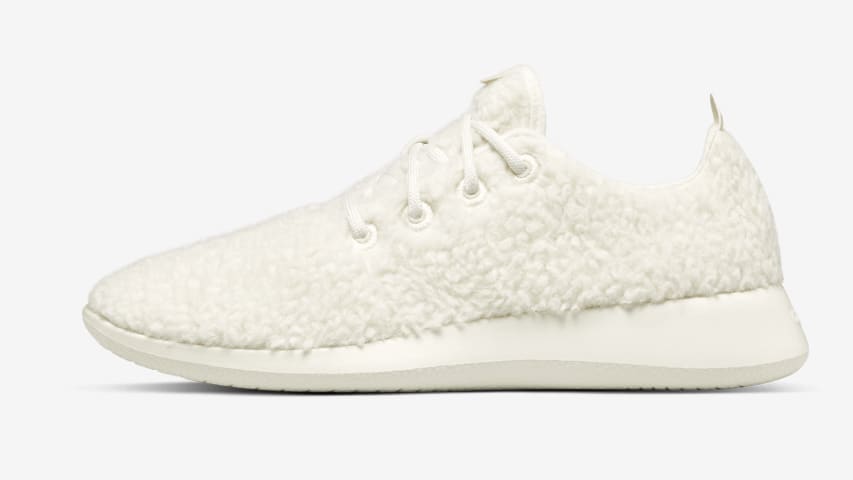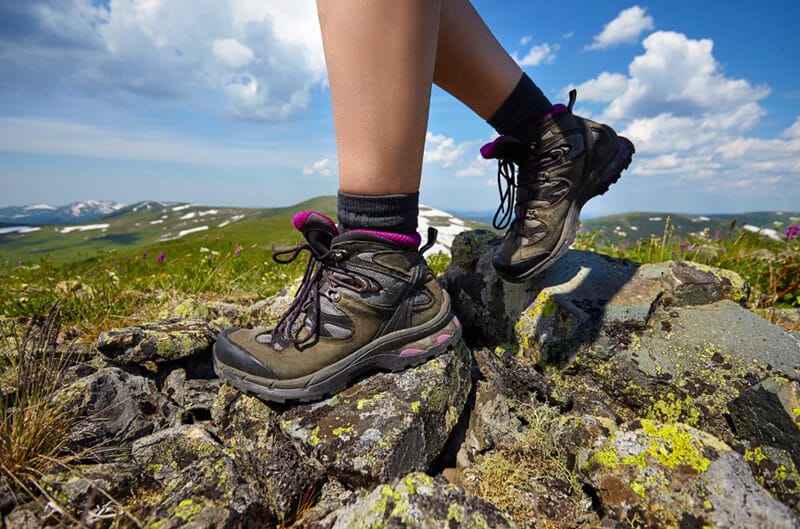 I am so happy to say that rei co-op has come up with a new line of hiking boots! The reason why this makes me so excited is that i love rei co-op products. One of my first hiking backpacks was the rei co-op flash. I still have it to this day because it is of excellent quality and it is pretty durable. Most of rei's products are pretty affordable, and that includes the rei co-op flash hiking boots. The hiking boots are great for beginner hikers or for people that would love some lightweight hiking boots. Another plus is that they are made from recycled material! I am all about companies that strive to make the planet a better place so check out below to get my full rei co-op flash hiking boots review. I talk about comfort, traction, water resistance, weight, support, value, and much more.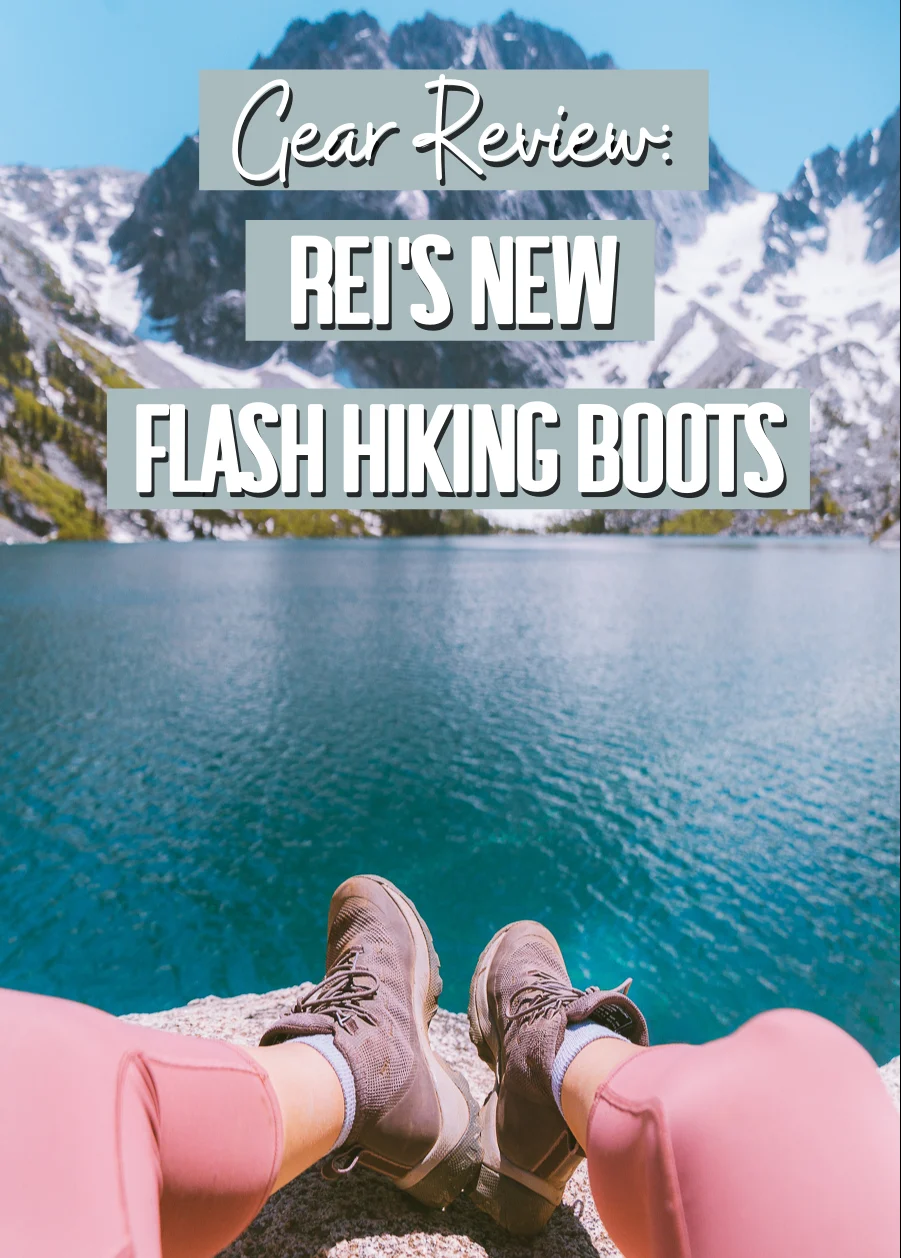 REI Co-op Flash Hiking Boots Review
How I Used The REI Co-Op Flash Hiking Boots
I hiked with the rei co-op flash hiking boots on 4 different trails around washington state. I experienced these shoes on different terrains like crossing streams, steep rocky areas, and muddy trails. Overall my experience was pretty great with the rei flash hiking boots, and i loved how lightweight they felt! Here are the trails i hiked to test them out:
Lake stuart: 9 miles round trip, 1665 ft. Elevation gain
Emmons moraine: 3 miles round trip, 900 ft. Elevation gain
Suntop lookout: 2.1 miles round trip,1100 ft. Elevation gain
Colchuck lake: 8 miles round trip,2280 ft. Elevation gain
Weight
The one thing that stops me from using hiking boots all the time is weight. Most hiking boots can be a little heavy or bulky when compared to hiking shoes. Luckily, the rei co-op flash hiking boots is on the lighter side compared to many other hiking boots in the market. Many hiking boots are usually over 2 lbs, while the rei co-op flash hiking boots is around 1 lb 13 ounces.
Usually, when hiking long trails, the boot's weight can start to weigh you down, but luckily, while hiking colchuck lake (9 miles round trip), the weight of the rei co-op flash hiking boots didn't bother me.
Traction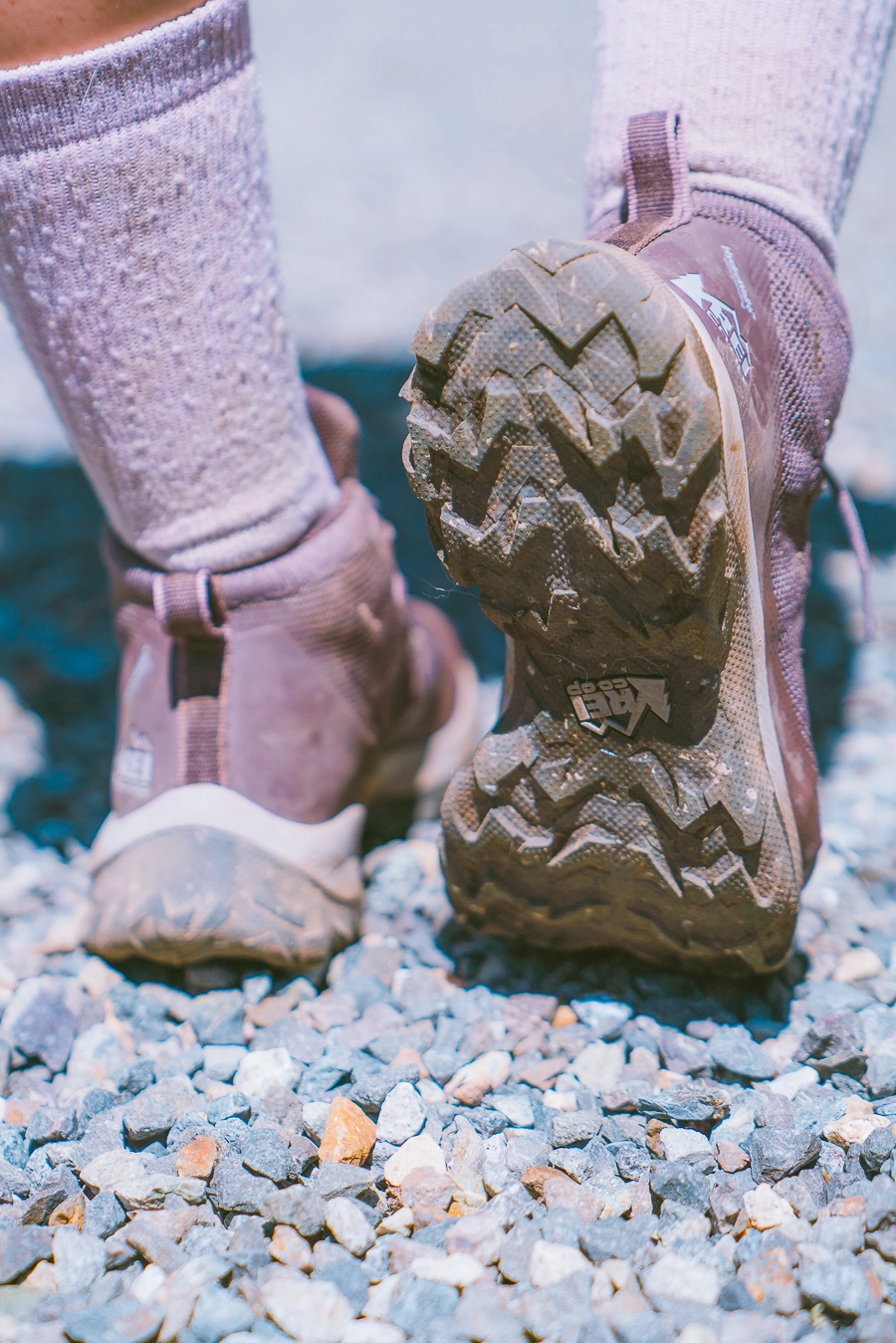 Colchuck Lake trail is known to be one of the rockiest trails in Washington. I was thankful that the REI Co-op Flash Hiking Boots worked well with the nonstop rocks and high elevation gain. This was especially true when going downhill, which is usually my least favorite part of the hike. Most of the time, I have trouble, and I slip or fall on trails, but the REI Co-op Flash Hiking Boots prevented this while hiking Colchuck Lake.
Water Resistance
There are streams and rivers all over Washington, and I was able to test out how waterproof the shoes were. Even though I walked through countless streams, my socks stayed nice and dry. So I submerged them in a shallow river to test them out, and yup, my socks were still dry!
When hiking shoes are waterproof, there can be some problems with breathability. This usually leads to blisters because your feet start to sweat when hiking. I luckily didn't get any blisters on my feet the whole time I was testing out the shoes, which means that the shoes are waterproof yet breathable. This is a huge plus!
Durability
After putting the boots through hell on those 4 hikes (I am not the most graceful hiker), the shoes still looked in pretty good condition. There were no major scratches, no major peeling, and the fabric looks fine.
Comfort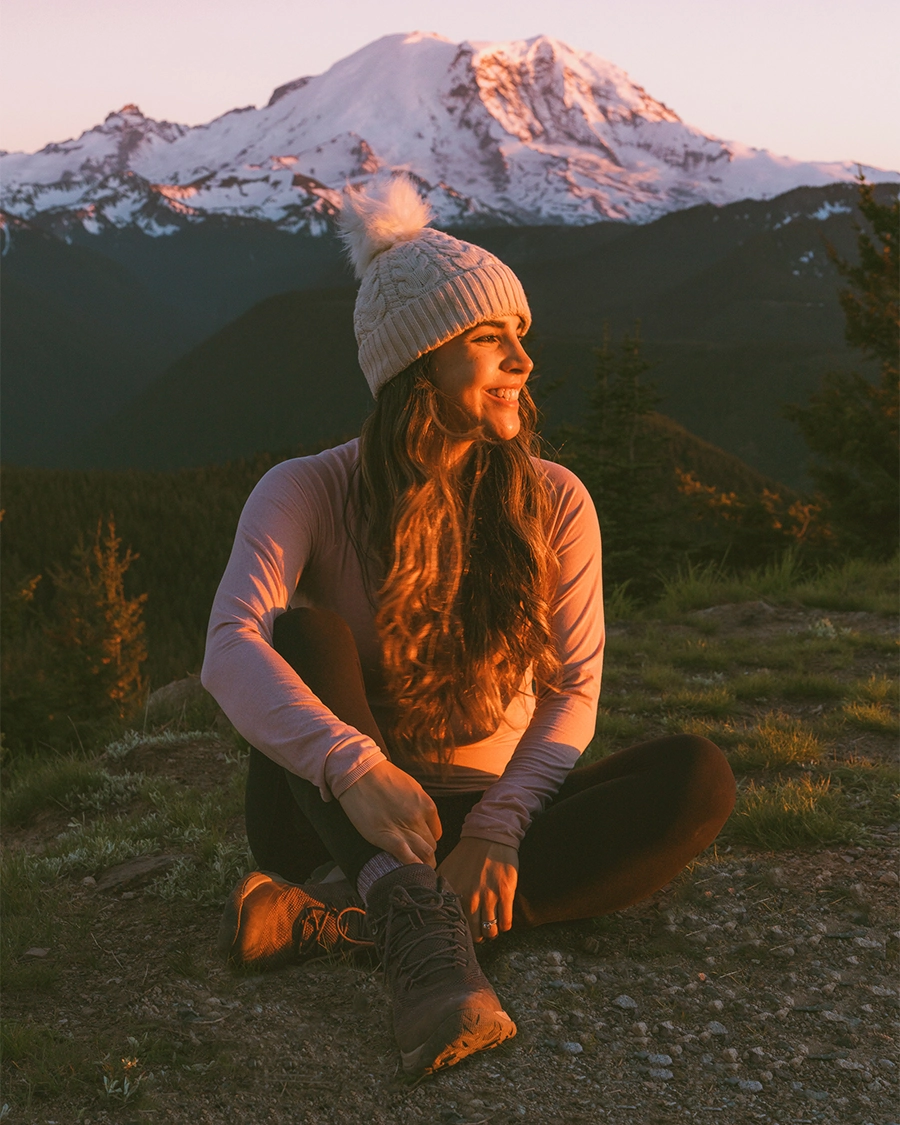 The rei co-op flash hiking boots will need to be broken into. Like most hiking boots, it is recommended to use them around town, at home, or on leisure walks before going on a difficult hike.
They are stiff at first, but they eventually mold to your feet. I do like that there is room in the toe box. I ordered half a size over my regular shoe size (i am usually a size 7 and got a size 7.5), and it fit just fine. I had no problems with my feet swelling or my toenails feeling uncomfortable.
Support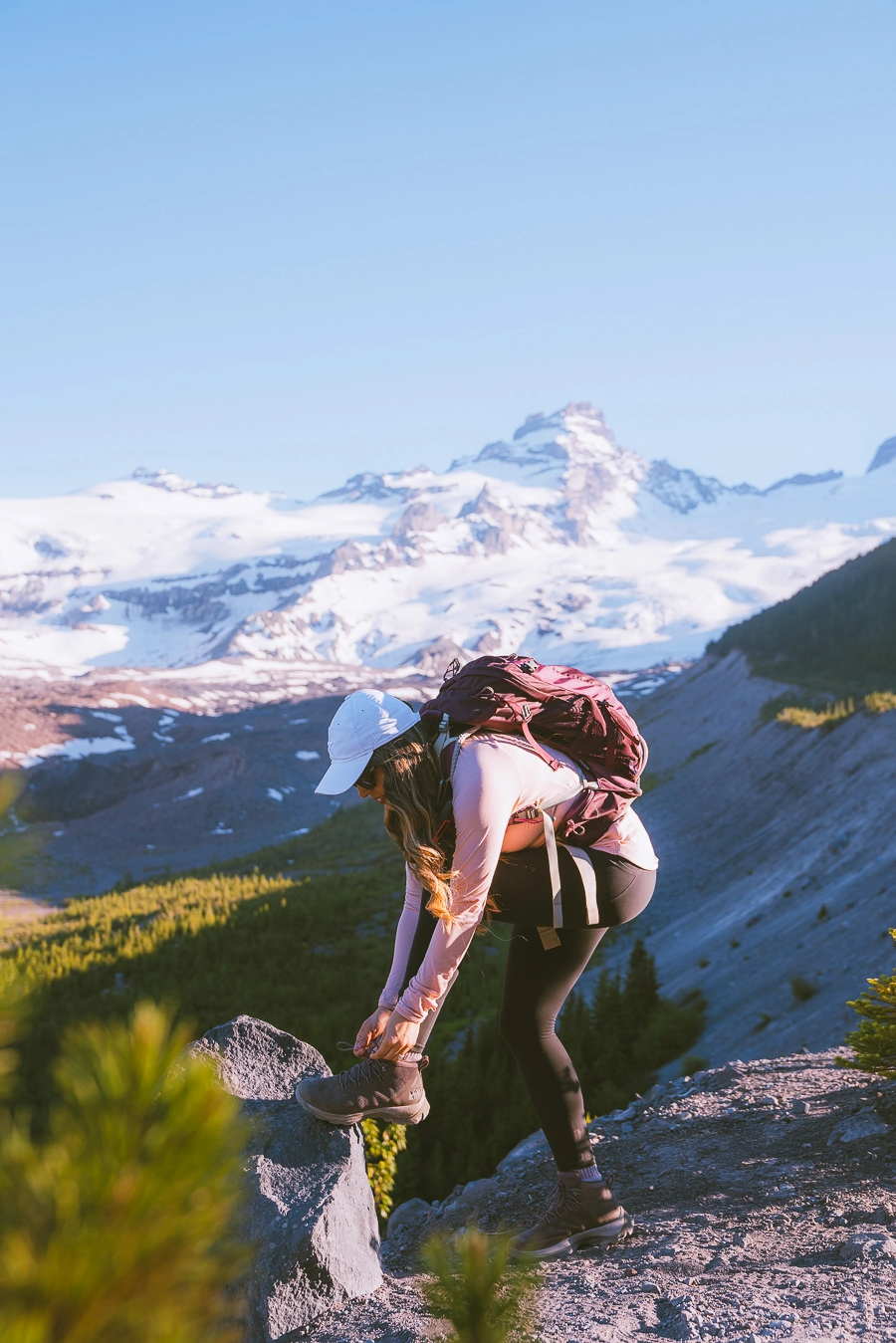 My ankles usually bend like crazy after hiking many miles, and it definitely happened to me while hiking Colchuck Lake. Luckily, the REI Co-op Flash Hiking Boots was able to help prevent any major damage to my ankle when it bent(I have injured my ankle this past year while hiking while wearing other boots). I was pretty happy with the ankle support the REI Co-op Flash Hiking Boots gave me.
The boots' insoles felt pretty supportive, but I know that this could be different for others. I have high arch feet, and the insoles felt perfect for me.
Value
I have reviewed and bought many hiking boots throughout the years, and the REI Co-op Flash Hiking Boots is the most inexpensive boots I have had on hand. I always love that REI Co-op makes its products available to everyone while still maintaining good quality. The cost for the boots ($130) is a great price, especially for budget buyers and new hikers.
REI Co-op Flash Hiking Boots Appearance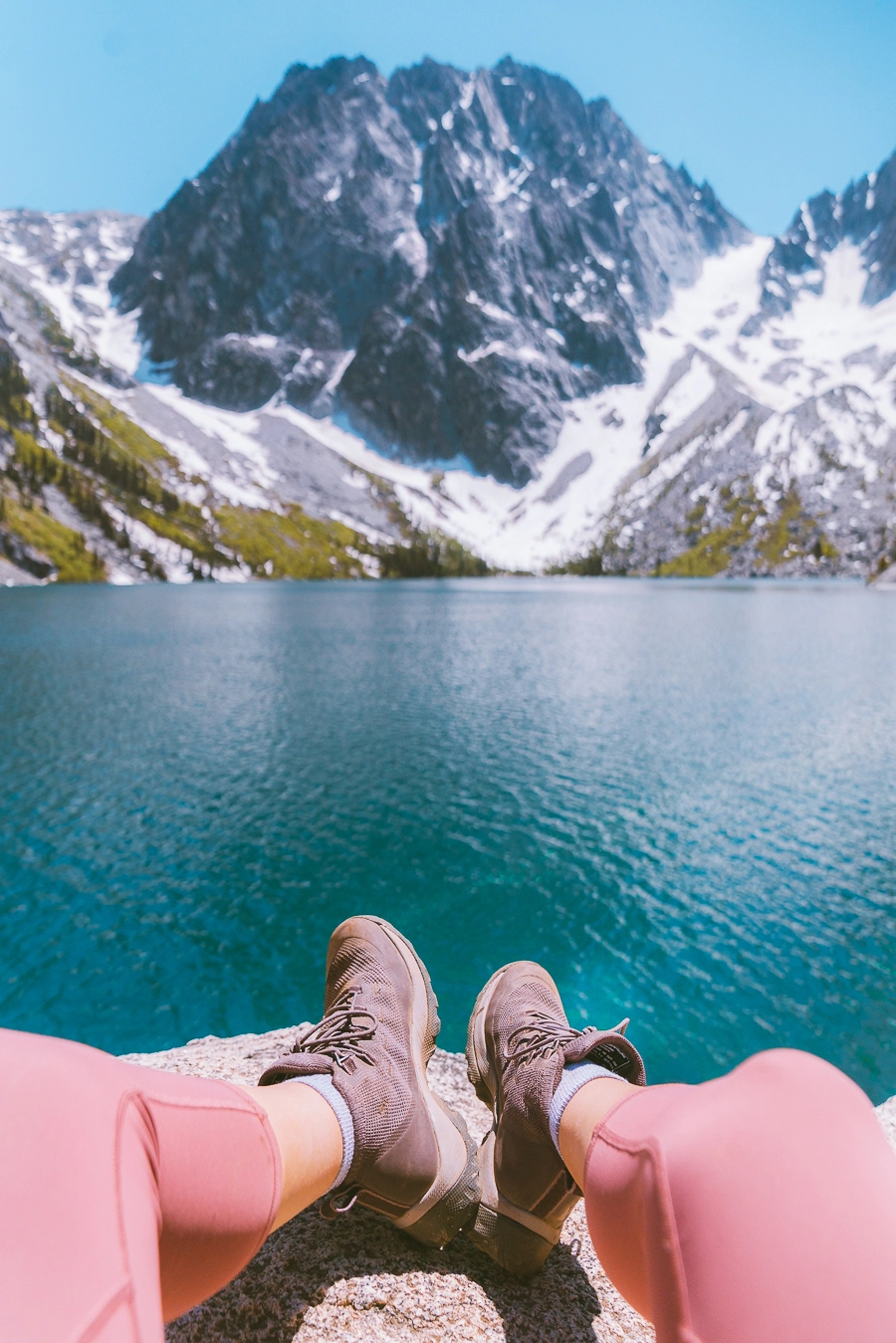 The REI Co-op Flash Hiking Boots comes in three colors;  Bark/Moss, Granite Black, and Smoke/Lilac. I picked the Smoke Lilac because I usually wear more pink colors on my hikes. I really loved the Lilac color and even got compliments of the color on the trails. I love when outdoor brands make hiking apparel more attractive and fun for women! I hope REI Co-op adds even more fun colors in the future!
Style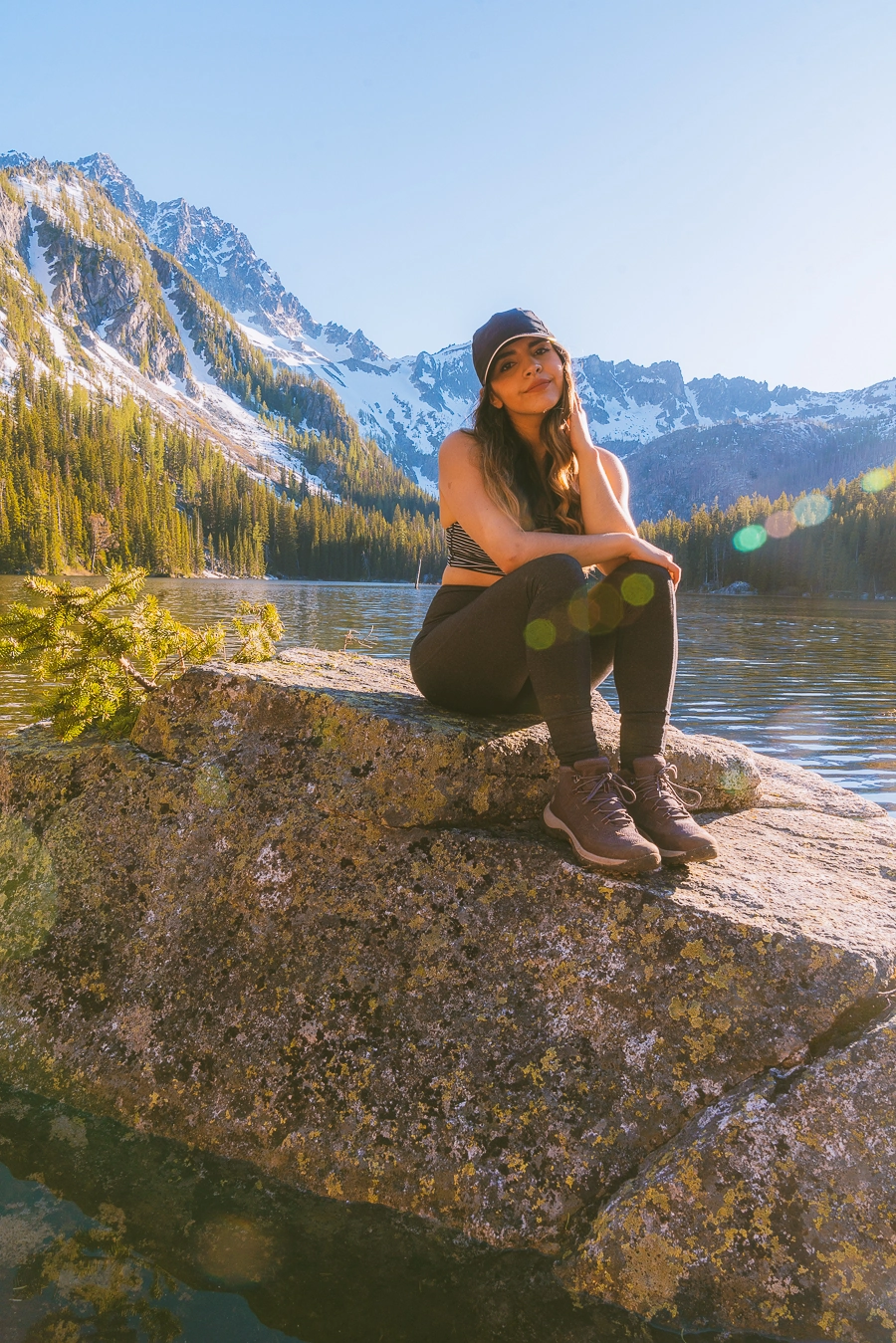 What I loved about the REI Co-op Flash Hiking Boots is how little they resemble hiking boots. Some hiking boots can look pretty manly, rugged, and bulky. Luckily, I can pretty much wear the boots in many places, not just the trails. Hey, I am all about versatility!
The style of the shoes and the weight makes it pretty easy for me to head to the grocery store or to the mall. When it comes to hiking, looks are probably one of the least important factors (which is why I put it at the bottom), but it is nice if your shoes are versatile. Plus, I like looking cute on the trails because that is my jam and my brand!
Eco-Friendly Materials
Usually, when you think about hiking boots, you do not think about Eco Friendly. Well, my friend, the new REI Flash hiking boots are made with recycled materials. Here are some of the specs:
Membrane uses 75% recycled polyester
Upper sole is 99% recycled PET
Upper sole is also 30% recycled TPU
TerraGrip rubber is 20% recycled
As someone who loves the outdoors, I am always so excited to hear when outdoor brands use eco-friendly materials, which is a huge plus. Read more on the recycled materials they use here
Conclusion
Thanks for reading all about the new REI Co-op Flash Hiking Boots! Let me know if you have any questions and make sure you check out some of my other hiking posts:
.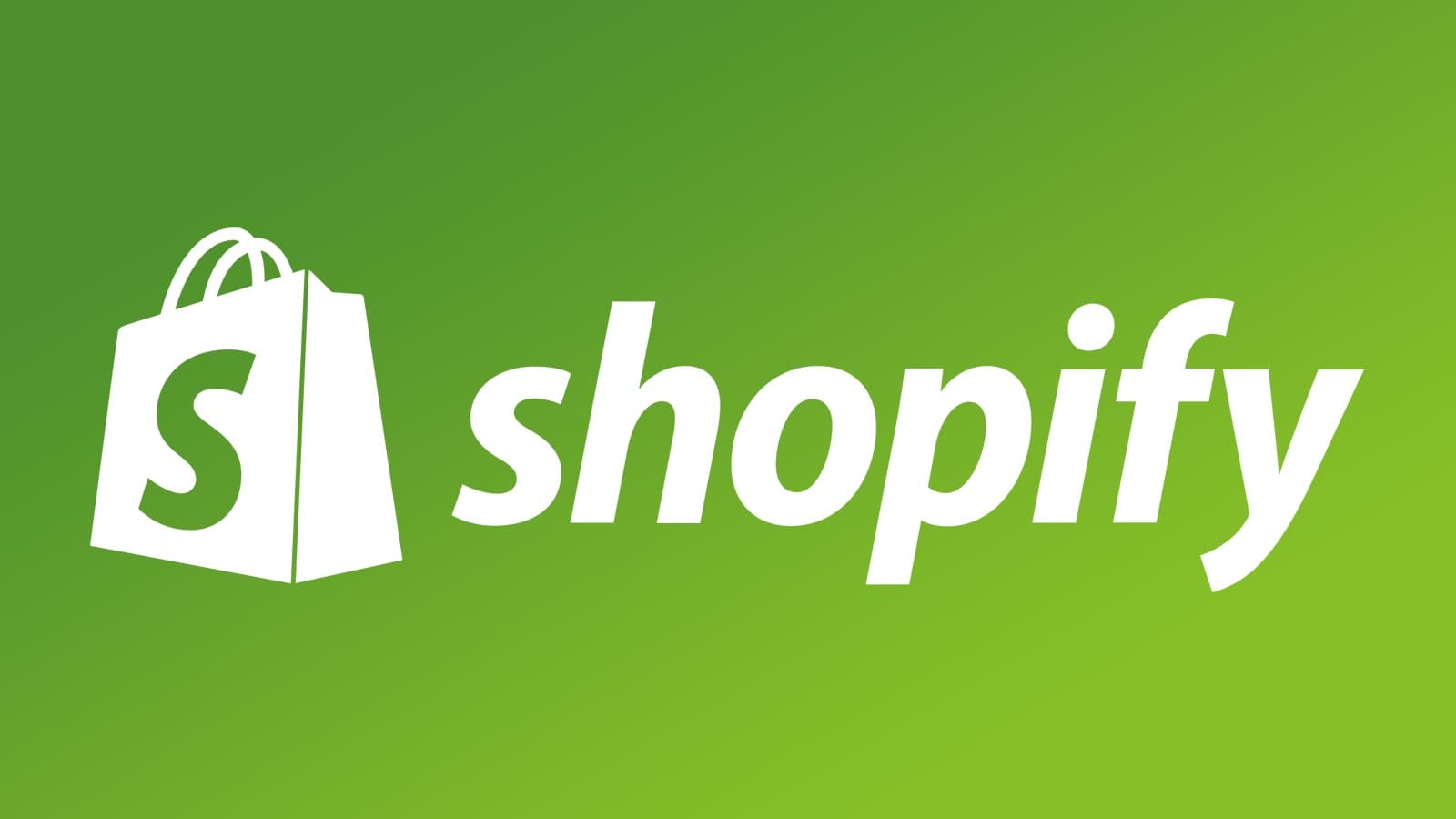 A Shopify Overview
If you are thinking of starting a website that will sell products, then you should definitely consider using Shopify. This is a great platform that has become increasingly popular with web developers and business owners. It has a wide range of features that allow you to create your website in a quick and easy way. The system also allows you to integrate with other systems and apps. Among its many features is the product inventory management system, a scaleable pricing system, and Google Smart Shopping.
Product inventory management system
A product inventory management system on Shopify is a central database of inventory that helps your business avoid out-of-stock situations. It also allows you to monitor your inventory and make better business decisions. You can use it to manage your inventory across different locations and variants.
You can sort your inventory by Available, SKU, Z-A, and product title. You can also view the history of your inventory. Moreover, you can set up the number of products per variant to help you better understand your inventory.
If you want to add a new product or transfer existing items, you can do it easily. You can also add tags and edit quantities. A positive quantity means that the item is in stock. Similarly, a negative amount shows that the item is not in stock.
It is important to understand how to import and export your Shopify inventory. You can do this through an inventory CSV file. However, you should verify the data first. Otherwise, you might get inaccurate product amounts.
You can also export your inventory using the Pipe17 app. Its super-fast sync rates will give you an accurate view of your inventory across different locations. It can also be integrated with other Shopify features.
Katana is an additional third-party tool that is also very useful for Shopify inventory management. It offers advanced features that allow you to communicate with suppliers and make better purchases.
It can provide you with detailed reports on your sales, trends, and seasonality. It can also help you predict your product lead times. The inventory management software you choose should be easy to use and should integrate with other tools.
Scalable pricing system
There's no secret that Shopify remains the gold standard when it comes to ecommerce. In the time it has been around, the company has grown from an ecommerce startup to a multimillion dollar behemoth with millions of users and brands on its books. The scalable pricing system is a prime example of this.
It is also the easiest of systems to implement, the scalable pricing system makes launching an ecommerce business a snap. For instance, you can launch an ecommerce site without having to worry about setting up an account, a problem for many small businesses. To get the ball rolling, sign up for a free 14-day trial and you're on your way. In fact, the Shopify team is so sure you'll be happy with the service that they offer a money-back guarantee. This is a major selling point for the service.
For example, the scalable pricing system allows you to add features and functionality as you go, rather than having to wait for someone else to make a decision for you. In the long run, your ecommerce business is likely to earn you more money in the process. You can also keep tabs on your most valuable customers to better engage them in the future. For example, Shopify has a feature called chat where you can schedule automated messages for your clients. You can also get a glimpse into your store's most popular products by using their product catalog.
Performance overviews
If you're a Shopify store owner, you can use performance overviews to better understand how your business is performing. This allows you to make smarter decisions about your store's operations.
One of the best things about having a Shopify store is the amount of data you can collect. This means that you can take a comprehensive look at your sales, customer behavior, and more.
The best part is, you can do this without complicated setup or complex calculations. It's all about leveraging the right data. Here are four ways to do that.
Shopify has several default reporting options. But if you're looking for something more granular, you can easily customize reports to suit your needs. For example, you can make a report that displays the number of purchases by a certain visitor category. Or, you can create a report that tracks conversion rates by category. You can also build a report that shows how a particular product is generating sales.
You can also get a detailed breakdown of your site's traffic, and how that traffic is divided into segments. This is useful for determining what type of content your customers are viewing, as well as identifying potential marketing strategies. You can also monitor your store's mobile traffic, and identify which products are most popular in different countries.
Another thing to consider is the time it takes your website to load. This can be a problem for many Shopify sites, and will affect your customers' experience. You should aim for a Time to First Byte (TTFB) of less than 0.3 seconds. If yours is longer than that, it could indicate a theme code issue.