The House review : outdoor Gear, Outerwear & Bikes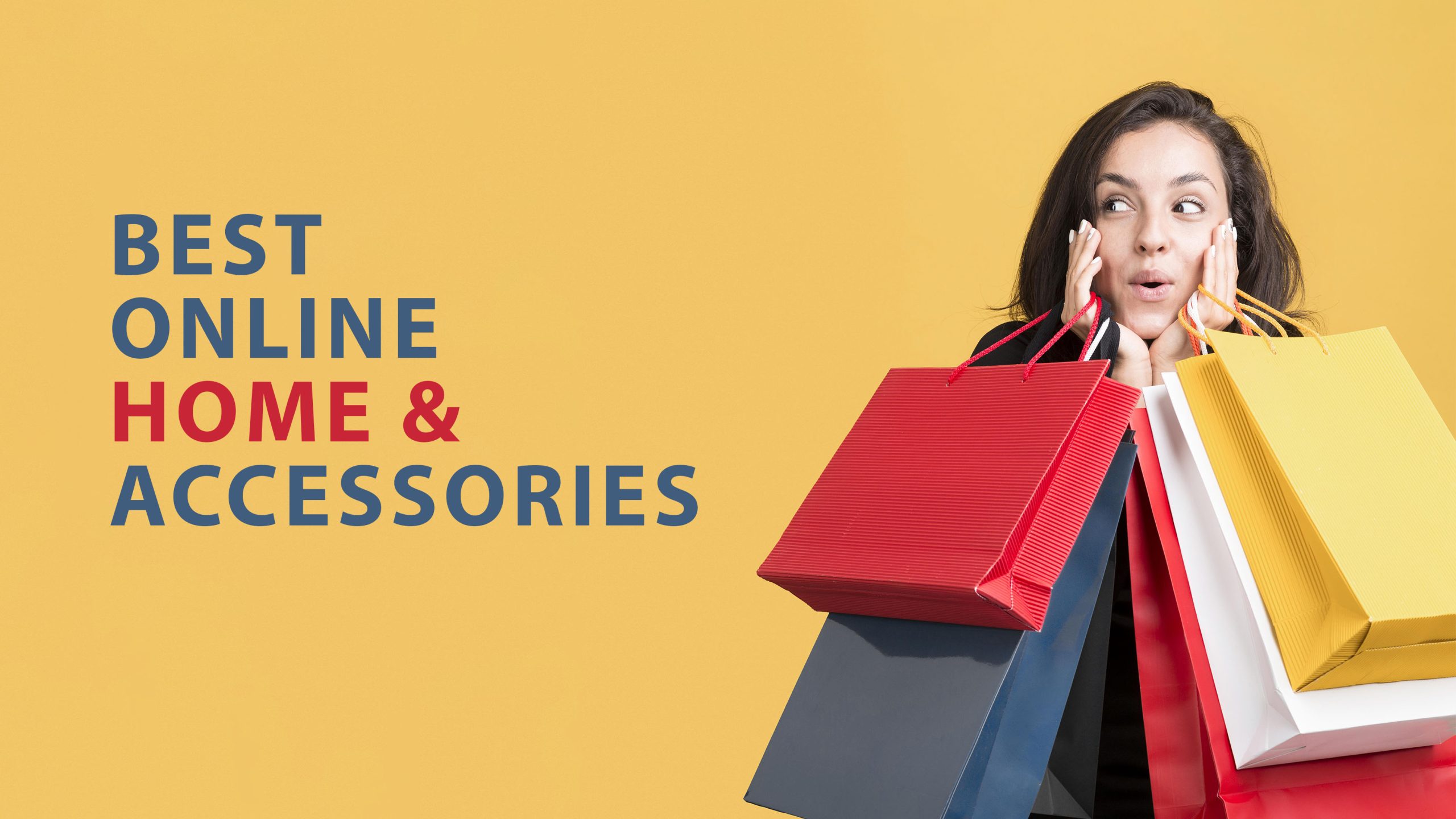 This post contains affiliate links. When you purchase through links on this post, we may earn an affiliate commission. Thanks.
About The House review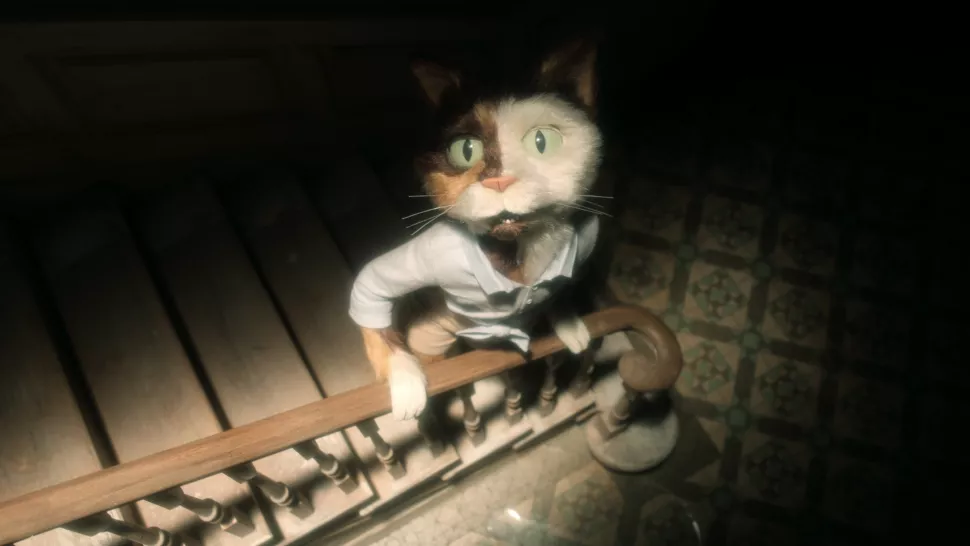 The House is a deeply unsettling miniseries that'll get under your skin and occupy your mind long after the credits have rolled. Netflix and Nexus Studios' stop motion anthology show may be a bit too arthouse for some, and its ending doesn't fully align with the stories that precede it. But its surreal and unnerving tales, coupled with dark comedic and nostalgia-inducing elements, make for riveting if disturbing viewing.
Pros
Unsettling and creepy tales
Stellar stop motion animation- Surprisingly nostalgic
Cons
   Loses momentum in its final moments
    Another entry exploring The House's mysteries wouldn't have gone amiss
Overview of The House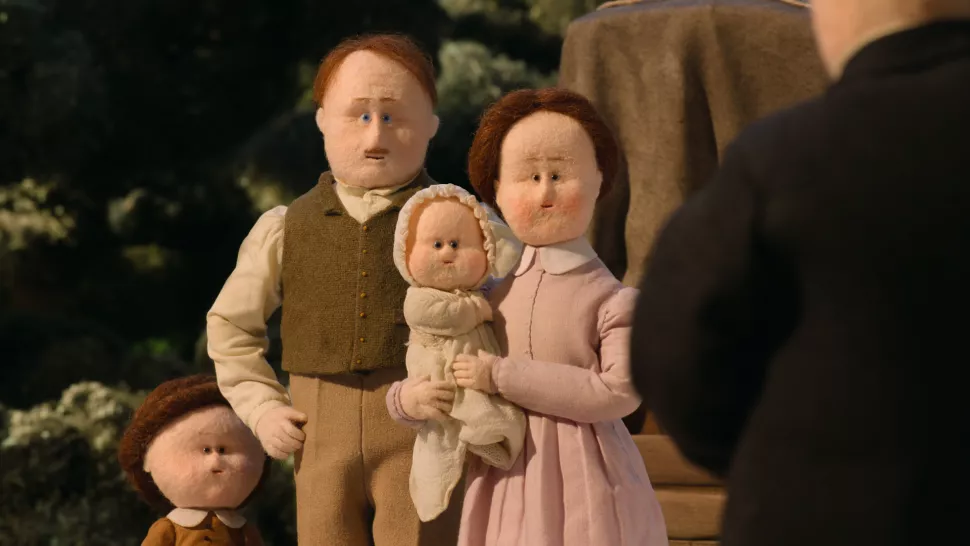 Billed as an eccentric dark comedy, The House follows three tangential stories, set in different time periods, in the titular but unnamed abode.
The first tale, occurring in the 1800s, is centered on a poor human family that moves into 'the House' following a chance encounter with a mysterious but eerie benefactor. The second plot follows an unnamed humanoid mouse (Jarvis Cocker) in the present day, who works as a property developer and, after coming into possession of the building, battles some unexpected guests as he tries to renovate it. Set in the near future, the final story introduces audiences to Rosa (Susan Wokoma), an anthropomorphic cat who struggles to restore 'the House' – which was her childhood home – to its former glory.
Unsurprisingly, it's the first story that sets the entire miniseries in motion. 'The House' is only built after the eerie benefactor slyly convinces the family's drunk husband and father Raymond (Matthew Goode) to trade their lowly cottage for a life of so-called royalty.
But, just as the Butterfly Effect theory suggests, Raymond's seemingly small decision ends up having huge, nightmarish ramifications – not just for his family, but for whoever owns the building down the line.
Events that eventually materialize are of the psychological horror variety, with the foreboding and dread-inducing atmospheres making way for shocking twists and turns as each narrative barrels towards its conclusion. Such moments are elevated by the use of stop motion animation, which only add to the spookiness through the jagged and unnatural movements of its characters. Think Wes Anderson's Fantastic Mr. Fox meets David Firth's Salad Fingers – or, going back further, Ray Harryhausen's 1963 film Jason and the Argonauts – to get a sense of The House's visual style and tone.
That isn't to say that Nexus Studios' use of stop motion is outdated – far from it. Sure, the animation style isn't widely employed in modern productions but, while Nexus uses stop motion to add some horror-based artistic flair to proceedings, the overall animation is pretty fluid. Those unaware of Nexus' use of stop motion and puppetry may even believe the miniseries' aesthetic was created using VFX and CGI effects – a compliment that shows how seamless some of The House's animation is.
And it isn't just the application of stop motion animation that'll be a pleasing throwback for some viewers. The second and third stories, with their anthropomorphic animals, have a distinctly Sylvanian Families feel; the 1980s Epoch-created flocked figurines' friendly aesthetic, which appears to have inspired the look for The House, juxtaposing the miniseries' dark comedy vibe.
The House's cast and musical elements are hat-tips to decades gone by, too. Acting icons of the 1980s and 1990s, including Miranda Richardson (The Crying Game, Blackadder) and Stephanie Cole (Tenko, Doc Martin) are among the show's stellar cast. The addition of Helena Bonham Carter (Sweeney Todd, Harry Potter), is also fitting, given that The House is occasionally reminiscent of the works of Tim Burton, Bonham Carter's ex-partner and collaborator.
Speaking of Burton and the aforementioned Wes Anderson, The House is pretty amusing. Yes, its comedy is of the smirk or chuckle variety, rather than entering laugh out loud territory, but its subtlety is what makes it work so well in the miniseries' context. For a show that can be very macabre, a sprinkling of humor throughout eases the tension at necessary moments.
As for the miniseries' score, Gustavo Santaolalla (The Last of Us Part II, Narcos) provides some haunting pieces that infuse the show with more terror. But it's the additions of ex-Pulp frontman Jarvis Cocker and, more unexpectedly, Pharrell Williams' hip-hop rock band N.E.R.D that'll surprise audiences most. Cocker lends his voice to chapter two's mouse protagonist, as well as co-writing and performing the end credits song, while N.E.R.D track Lapdance is also used during chapter two – the duo's inclusion bringing an unusually nostalgic slice of 1990s and early 2000s music to proceedings.
Despite The House's good elements, it does have a few missteps.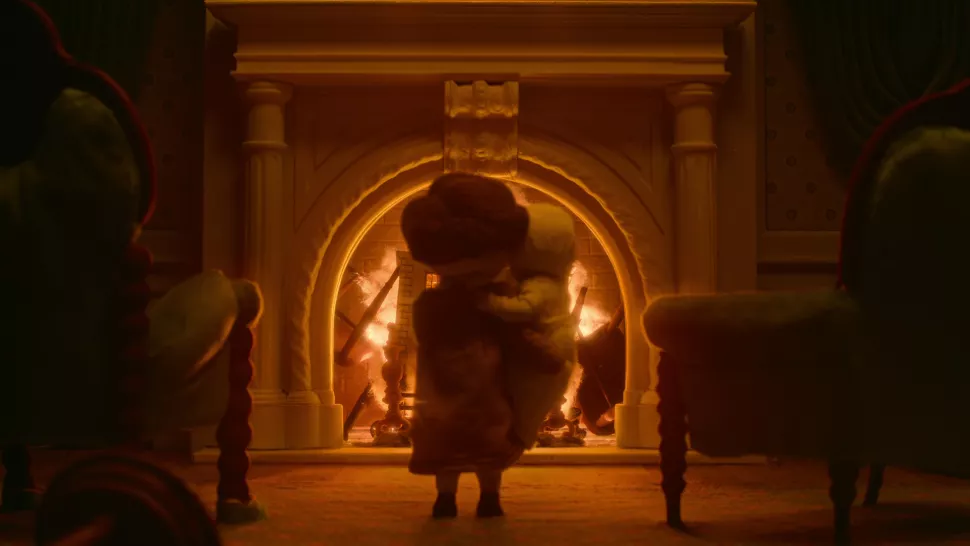 For one, The House's final moments are, if you pardon the pun – after all, the final story focuses on a character called Rosa – bewilderingly rosy. Given the two stories that preceded it, chapter three's ending is a bit too optimistic and cheery; a finale that's antithetical to the weirdly unpleasant endings that chapters one and two delivered.
The House also ends pretty abruptly. Sure, its three-story arc, presumably based on how its story is structured to incorporate the past, present and future, does work effectively. But, while Netflix and Nexus seemingly want viewers to interpret each tale and its themes in the manner they see fit, a little more plot exposition or proper interconnectivity between the trio of stories wouldn't have gone amiss. An entry that bridges the gap between chapters one and two may have been enough to provide better continuity.
The House is a freakish, darkly comedic arthouse-style miniseries that'll stay with you for some time after the credits roll. Its loosely linked narratives will draw you in with their emotionally resonant story beats and modern stop motion aesthetic, before its wicked about-turns will leave you disturbed, unnerved and even bizarrely hopeful.
There's enough leeway in The House's trio of tales to allow for audience interpretation concerning their chapter titles, themes and allegorical endings – so much so that you may find yourself re-watching them, or scouring the internet, to understand the deeper meaning behind them. But that's what the best TV shows, films and miniseries do: they make their audience think, and The House certainly does that.
It's not perfect, with The House losing its way when it substitutes the surreal for more cheery plot elements. And, as a three-parter, it feels like it ends before it truly gets going. But its quirks, gallows humor and shock value, coupled with its superb animation and anxiety-inducing disposition, largely make up for its flaws. And, amid other Netflix originals set to land in January 2022, including Ozark season 4, The House is a uniquely devised miniseries that certainly stands out among its peers.
The House launches exclusively on Netflix on Friday, January 14.
Editor's note: This review has been amended to reflect that The House passed The Harding Test's stringent photosensitive epilepsy (PSE) trigger evaluations. In light of this, we have removed any content that stated otherwise.
These are the best Netflix movies to watch right now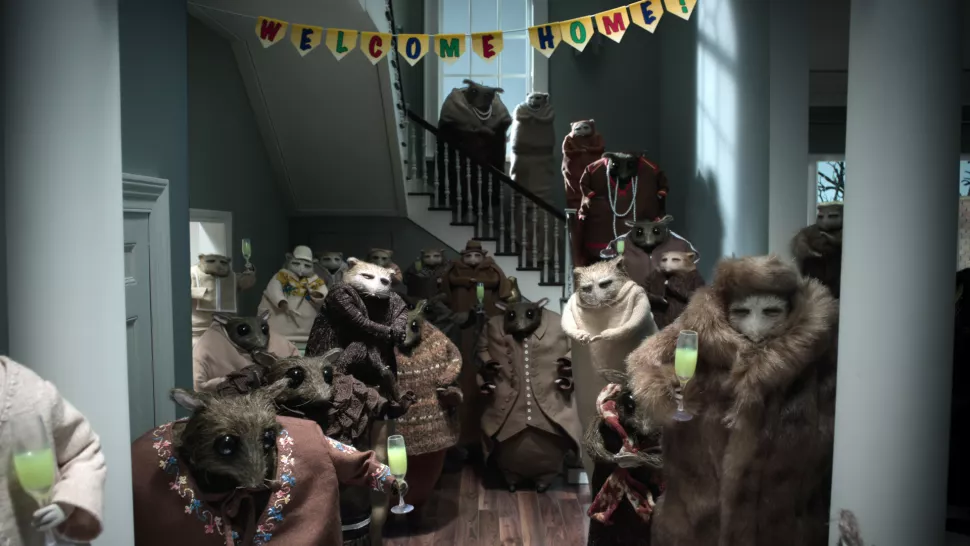 Well, here's a funny little curio to take your mind off everything for a bit. The House, produced by UK-based Nexus Studios and streamed by Netflix, is an adult stop-motion anthology special. Three stories of roughly half an hour each are set in the same house in different eras. The first two have a spooky twist, the third is a more straightforward if dystopian tale.
In the interests of full disclosure, I am firmly in the camp of those who find stop-motion animation quite spooky enough without adding intentional frights. The slight herky-jerky nature of the movement is a constant reminder of
the endless unseen positioning and repositioning that goes on. It speaks to my darkest terror – that we have no free will at all and are indeed just playthings to unseen gods, posing us here, there and everywhere for nothing more than their sport. We're all just puppets, d'you see? Puppets with illusory notions of freedom and independence. Do you see yet? Do you see?
I'm sorry. Where was I? Ninety-minute, three-part stop-motion special The House.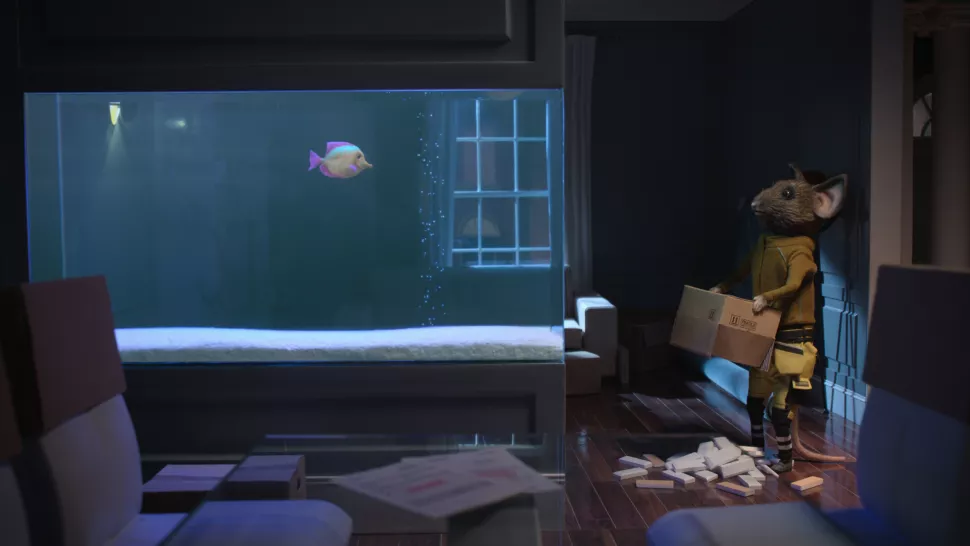 The first and by far the most successful of the trio is directed (using bulbous-headed felted figures that – even without my particular terrors – stand somewhere on the line between thoroughly charming and thoroughly disquieting) by Belgian auteurs Emma De Swaef and Marc James Roels and set roughly around the turn of the last century. An impoverished family is persuaded to move home by architect's emissary Mr Thomas, who is voiced by master of oddity Mark Heap (and whose presence adds a further ineffably unsettling touch for all those who recognise the reedy tones that have never once portended good). They move from their little home to a much grander, specially designed, fully furnished affair built on a nearby hilltop, where every modern convenience is supplied – lights come on automatically as it gets dark, all meals are provided. You don't have to have recently watched the BBC's thriller The Girl Before to get a bad feeling about this, but it helps.
Sure enough, it soon emerges that even in Edwardian-ish times there is no such thing a free breakfast, lunch or tea. The house will exact a price. The parents (voiced by Matthew Goode and Claudie Blakley) quickly become enslaved by its dark spirit (or that of its owner, whose shadowy face is occasionally superimposed over the whole – you know the drill). Their young daughter, Mabel (Mia Goth), remains unaffected, but the malevolent house transforms around her so she cannot reach her entranced parents in time to save them from the raging conflagration that finally consumes them.
There is nothing narratively innovative here, but enchanted parents, the disbelieved or unheard child and the inability to reach safety – however many corridors you run down and corners you turn – are perennially effective nightmare tropes, and to have them rendered in this way adds a novelty that refreshes them. And the design, the overall aesthetic, is wonderful.
It's a toss-up between which of the remaining two is less rewarding. In the one directed by Niki Lindroth von Bahr, the house is being renovated in the present by an embattled developer (voiced by Jarvis Cocker). We first meet him while he is trying to attract further investment and to repel an invasion of "fur beetles" (this time the characters are anthropomorphised animals – the Developer, who is given no other name, is a rat). His troubles multiply when a pair of supposed potential buyers who come to the open house event refuse to leave. They are soon joined by a host of other friends and relatives. The final scenes reveal the Developer with his spirit well and truly broken. But the story is too underbaked to deliver any real horrors or work as a fable about violation, or capitalism or any of the other themes it seems at various moments to be nodding vaguely at.
The last, directed by Paloma Baeza, finds Rosa (a cat-figure, this time voiced by Susan Wokoma) engaged in a futile battle to restore the house as the flood waters of the future inexorably rise around it.
She has tenants, played by Helena Bonham Carter and Will Sharpe, but they pay her in fish and crystals – unacceptable currencies to the plumbers and electricians she would like to employ. One by one, her tenants leave to find a safer berth elsewhere and eventually she is persuaded to leave too.
This final third is a very, very slight affair. If the content of the stories had matched the painstaking form, the anthology could have been rather a groundbreaking success. As it is, the architects need to go back to the drawing board.
… as you're joining us today from India, we have a small favour to ask. Tens of millions have placed their trust in the Guardian's fearless journalism since we started publishing 200 years ago, turning to us in moments of crisis, uncertainty, solidarity and hope. More than 1.5 million supporters, from 180 countries, now power us financially – keeping us open to all, and fiercely independent.
Unlike many others, the Guardian has no shareholders and no billionaire owner. Just the determination and passion to deliver high-impact global reporting, always free from commercial or political influence. Reporting like this is vital for democracy, for fairness and to demand better from the powerful.
And we provide all this for free, for everyone to read. We do this because we believe in information equality. Greater numbers of people can keep track of the global events shaping our world, understand their impact on people and communities, and become inspired to take meaningful action. Millions can benefit from open access to quality, truthful news, regardless of their ability to pay for it.
Save Up to 50% Off on Allbirds' Black Friday and Cyber Weekend Sale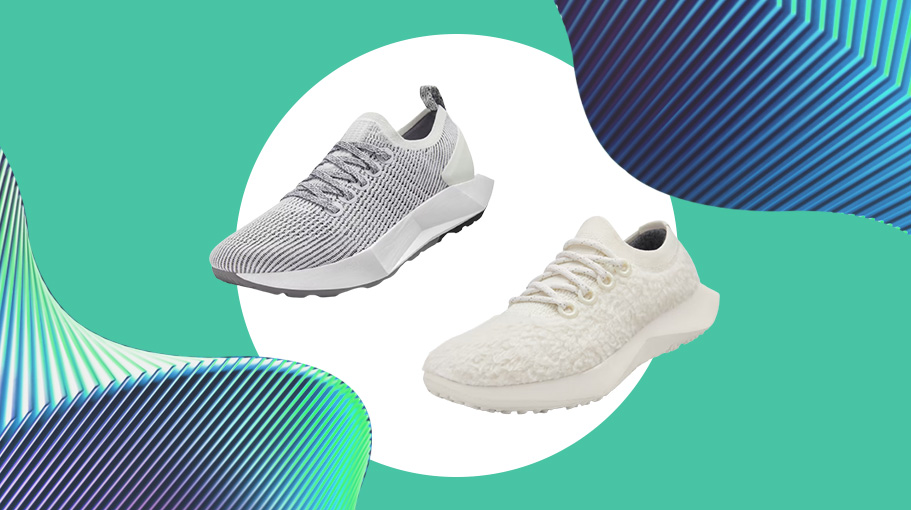 It's no secret that Allbirds is our favorite sneaker brand. Not only does the brand make stylish activewear shoes, but they're also eco-friendly and sustainable, which makes us feel even better about buying from the brand—especially when they're on sale. Right now, Allbirds' massive Black Friday sale is on, which means you can save up to 50% off sitewide.
This is Allbids' biggest sale of the entire year, so whether you're looking for the perfect gift for someone on your holiday shopping list or just need a new pair of sneakers or sweats, now's the time to treat yourself. Grab some of the brand's best-sellers like the Tree Dasher 1s, Wool Runners, and Natural Leggings. Allbirds' Black Friday sale runs through December 2, but we suggest shopping sooner than later—it's selling fast!
Allbirds' Black Friday Sale
Men's Wool Runners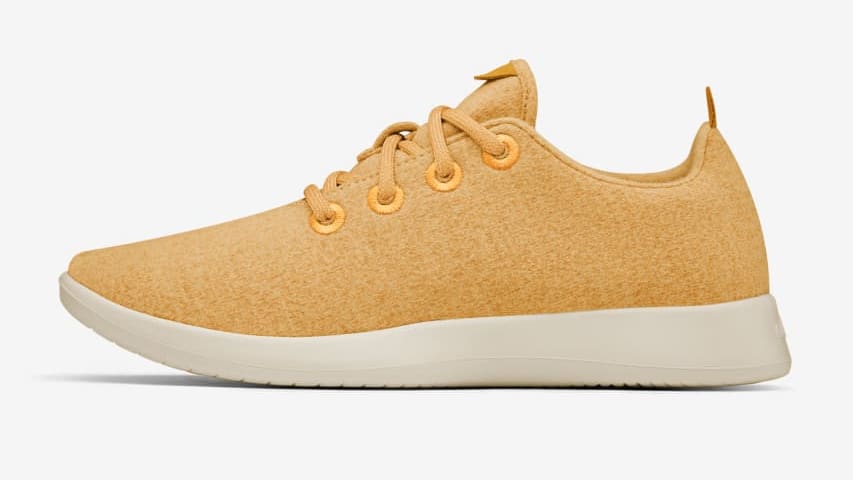 Women's Tree Dasher 1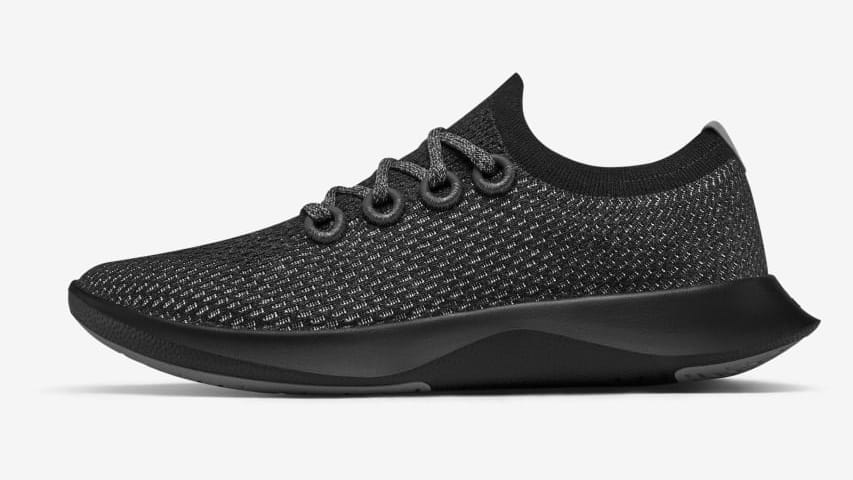 Men's Tree Toppers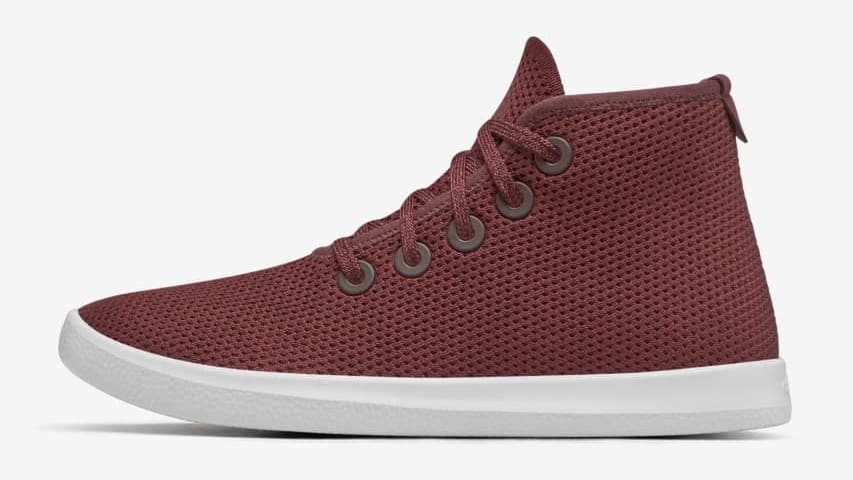 Women's Wool Runners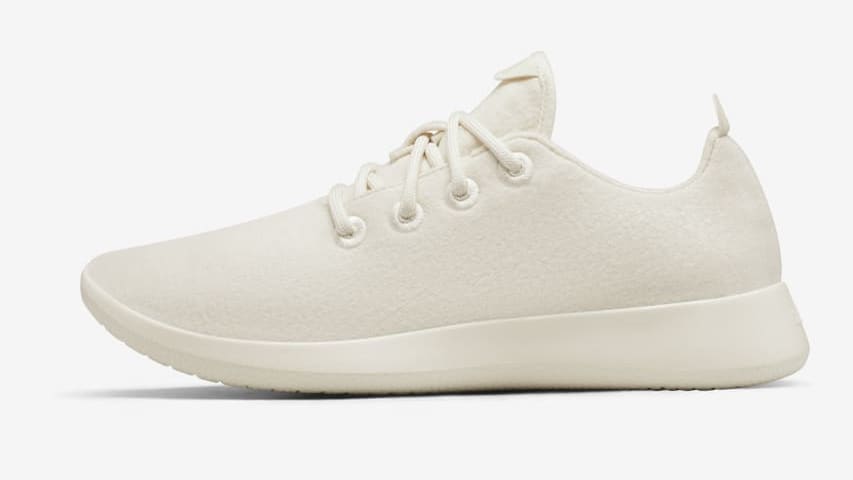 Women's Wool Runner Fluff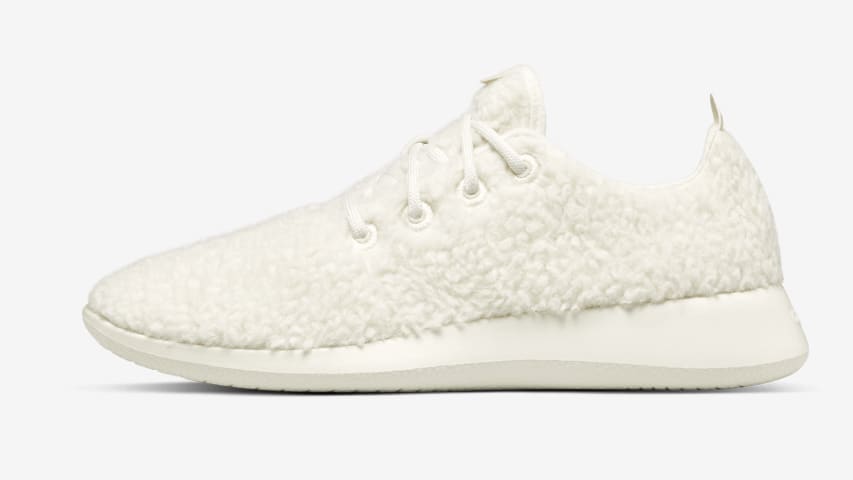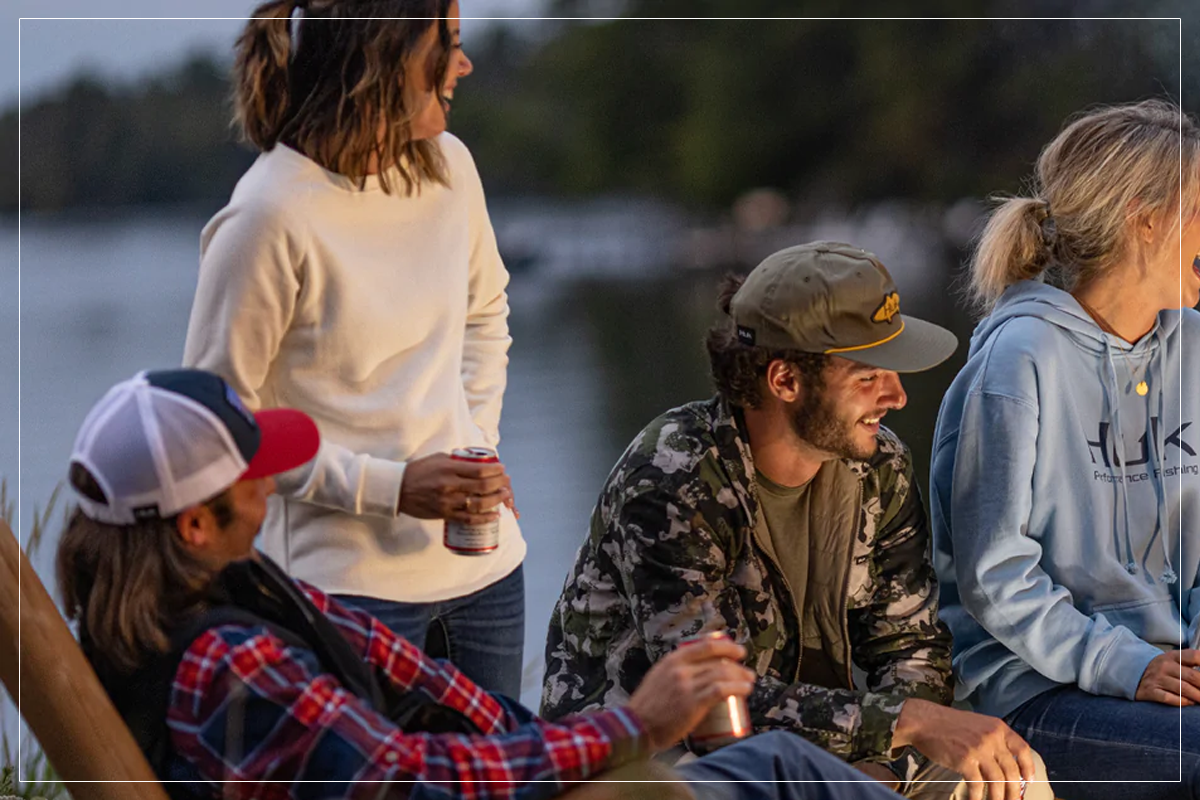 Huk Gear is a Charleston-based company. Their ideology is firmly hooked into the fishing and diving culture in their home state. Huk Gear combined a unique look with high-performance materials. Their outerwear, headwear, and swimwear all get the same devotion to feature and quality that you expect from their shirts. They always try to stay on the upfront with innovative products at very reasonable prices.
Products and services of Huk Gear: They bring you genuine apparel from the company that was raised on the water of Charleston. Fishing is a way of life, and they want to create something that full include the passion that is inside all of them. Huk Gear brings functional clothing without losing comfort. They started under the approach of being comfortable while on the water or bounded by nature.
Huk Gear offers tops, bottoms, fleece and hoodies, outerwear, footwear, belts, headwear, sun protection, and boxers. They also allow you to shop by their collection, such as Icon X, Foul weather, and rainwear. Huk Gear is expanding the brand to include fashion looks that reflect water, sand, sun. Their customers will always find a massive collection of casual fishing gear. Huk Gear believes in celebrating life and overcoming whatever hurdles get in their way.
Complains and feedbacks of Huk Gear: feedback is essential for the company to maintain its product quality and service.
HUK WOMENS REFLECTION PURSUIT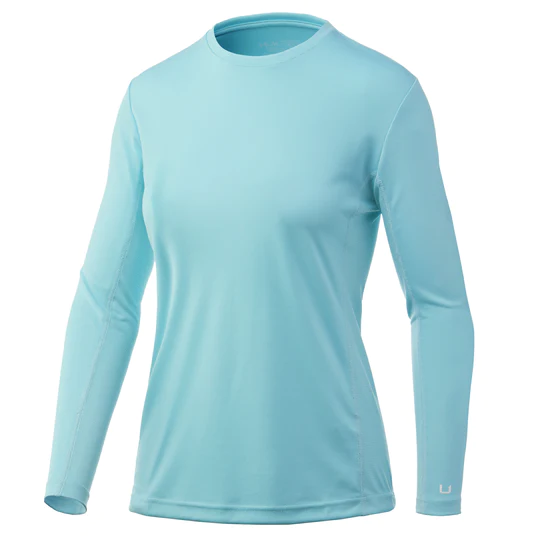 The Huk Pursuit Long Sleeve is packed with Huk Performance Technology to handle the elements on the water. This lightweight crew neck shirt is an ideal layer on cooler days and perfect worn by itself when it's hot. With +UPF 30 to block UVA and UVB rays for all-day sun protection, stain resistant and anti-microbial treatments and superior breathability, the Pursuit shirt is a must-have for any angler's arsenal.
HUK WOMENS ICON X LONG SLEEVE SHIRT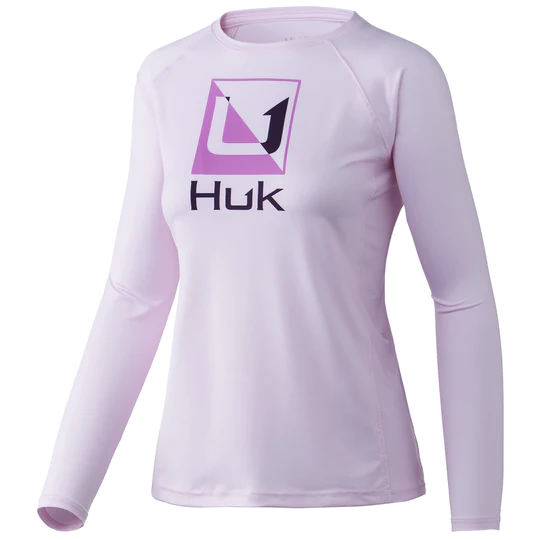 The Huk ICON X is one of the most popular fishing shirts available. When you wear this comfortable, perfect-fitting, sun-blocking +50 UPF crew you'll be wearing apparel that not only looks great, but is built from state-of-the-art fabrics, durable poly-knit construction and most advanced materials for protection against the elements.
We proudly introduce our latest women's ICON X long sleeve featuring our Internal Cooling Element (I.C.E) technology – engineered at the fiber level to cause an endothermic reaction once there is any contact with moisture (sweat) causing your body temperature to drop in minutes.
HUK WOMENS SUNWAVES PURSUIT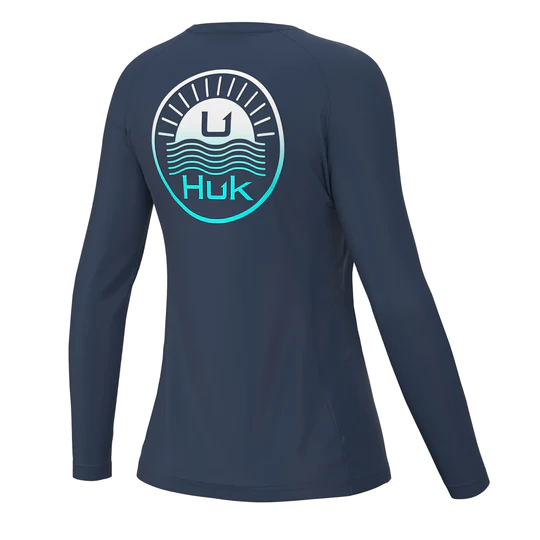 The Huk Pursuit Long Sleeve is packed with Huk Performance Technology to handle the elements on the water. This lightweight crew neck shirt is an ideal layer on cooler days and perfect worn by itself when it's hot. With +UPF 30 to block UVA and UVB rays for all-day sun protection, stain resistant and anti-microbial treatments and superior breathability, the Pursuit shirt is a must-have for any angler's arsenal.
HUK WOMENS ROY TROY PURSUIT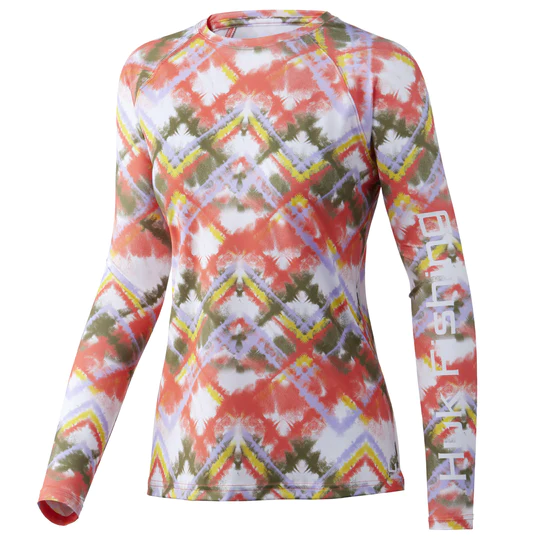 The Huk Pursuit Long Sleeve is packed with Huk Performance Technology to handle the elements on the water. This lightweight crew neck shirt is an ideal layer on cooler days and perfect worn by itself when it's hot. With +UPF 30 to block UVA and UVB rays for all-day sun protection, stain resistant and anti-microbial treatments and superior breathability, the Pursuit shirt is a must-have for any angler's arsenal.
HUK WAYPOINT HOODIE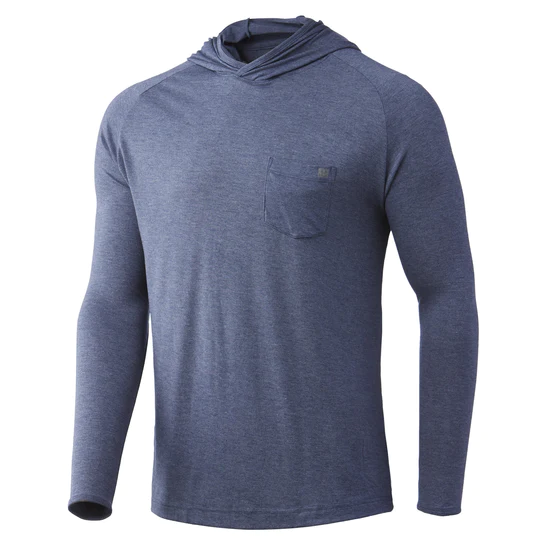 The Huk Waypoint Hoodie is a must-have for your days on the water. Made from recycled plastic bottles, we have created our softest and lightest fabric yet, while keeping plastic out of the waterways. The bottles are cleaned, crushed, melted and stretched into fibers that are woven into yarns. This then becomes a durable fabric that features 50+ UPF rating to keep you protected from the sun. The Waypoint Collection: Protect the Water. Protect your Skin.
HUK ROGUE WAVE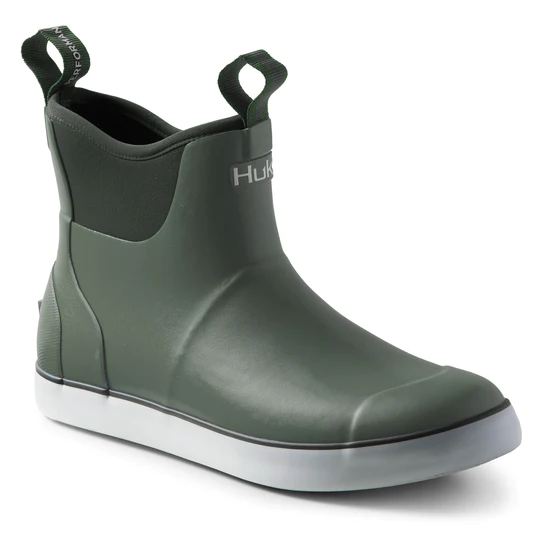 The Rogue Wave is engineered for all kinds of nasty conditions. Its full neoprene and rubber upper construction provides durability and comfort. Bring it on, Mother Nature.
GripX Wet Traction Non-Marking Outsole
Neoprene and Rubber Upper
Molded Footbed
Heavy Duty Pull Tabs
HUK ICON X COLDFRONT 1/4 ZIP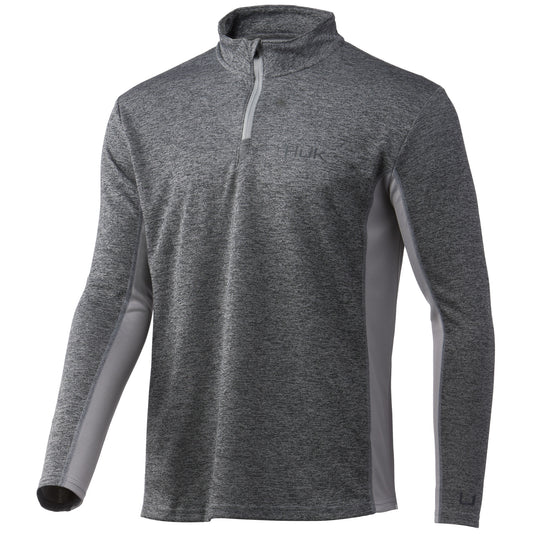 Our Coldfront Icon X 1/4 Zip will keep you warm and comfortable by combining durable, water-resistant material with cuffs and hem that guard you against the cold.
Designed with hollow-core warming fibers to trap heat
Blended fabric that gives you the flexibility and stretch that you need, while maintaining shape and fit
DWR (Durable Water Repellent) waterproof/breathable material that works to fight moisture at 3 unique layers
Created with a stain-resistant treatment that keeps stains from sticking and easier to wash out
100% Polyester
HUK RUTLEDGE FISHING FLANNEL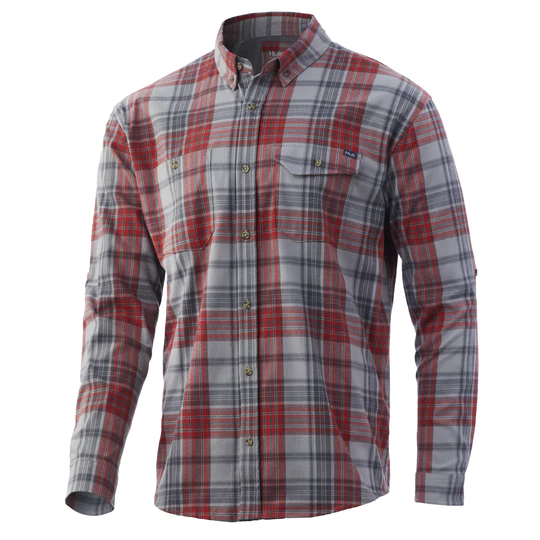 The Huk Rutledge Flannel Shirt is the perfect addition to your fall wardrobe. This incredibly soft, warm and comfortable shirt is made of 100% polyester for all day wear. It features two chest pockets with flaps and a button closure and an eyewear wipe.
HUK WAYPOINT WADING PANT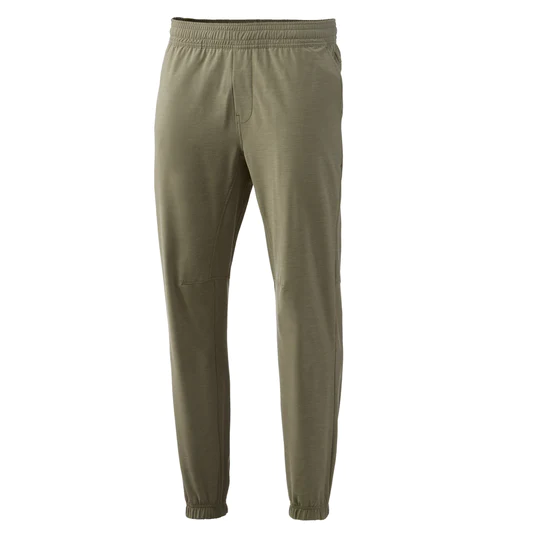 Introducing: The Huk Wading Pant
37% Recycled polyester
35% polyester / 20% cotton / 8% spandex
Plier pocket
Back zippered pocket
2 hand pockets
30″ inseam
HUK BAND PURSUIT LONG SLEEVE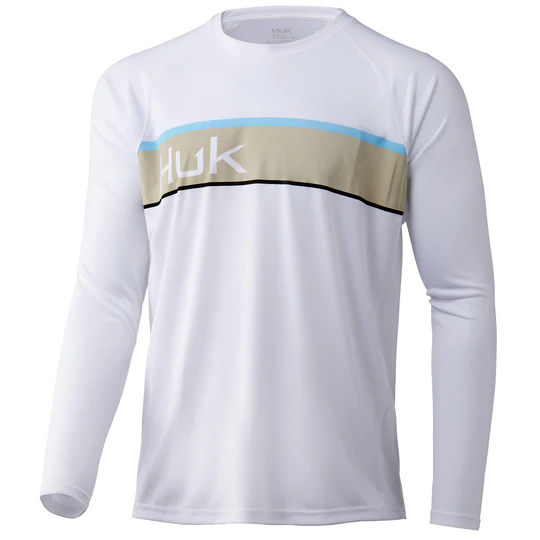 The Huk Pursuit Long Sleeve is packed with Huk Performance Technology to handle the elements on the water. This lightweight crew neck shirt is an ideal layer on cooler days and perfect worn by itself when it's hot. With +UPF 50 to block UVA and UVB rays for all-day sun protection, stain-resistant and anti-microbial treatments and superior breathability, the Pursuit shirt is a must-have for any angler's arsenal.
HUK WAYPOINT PACKABLE INSULATED JACKET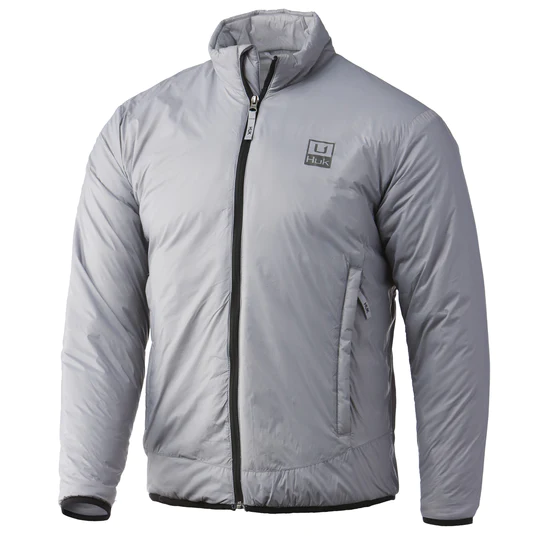 This exceptionally warm and lightweight full-zip jacket is constructed with stretch insulation, offering a versatile cold-weather jacket.
100% Recycled nylon
Packs into its own pocket
Recycled yarns
2 zippered hand pockets
Stretch binding at cuffs and hem
Interior hidden zippered chest pocket
Primaloft ECO Black 80gram
HUK PURSUIT VENTED HOODIE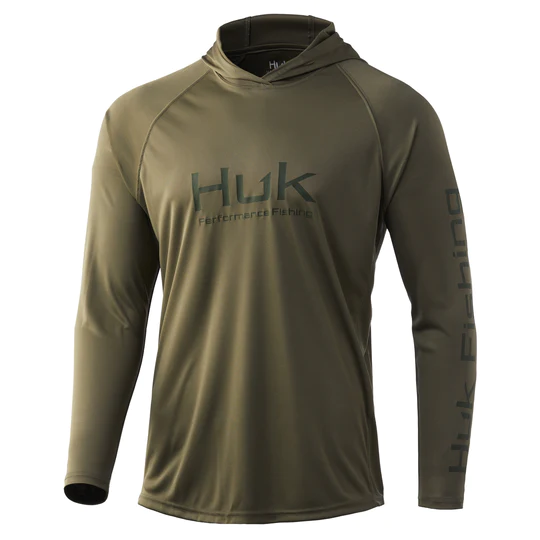 The Huk Pursuit Vented Hoodie is packed with Huk Performance Technology to handle the elements on the water. This lightweight crew neck shirt with mesh vented sides is an ideal layer on cooler days and perfectly worn by itself when it's hot. With +UPF 50 to block UVA and UVB rays for all-day sun protection, stain-resistant, anti-microbial treatments, and superior breathability: the Pursuit shirt is a must-have for any anglers arsenal.
Allbirds Launches Pink Running Shoes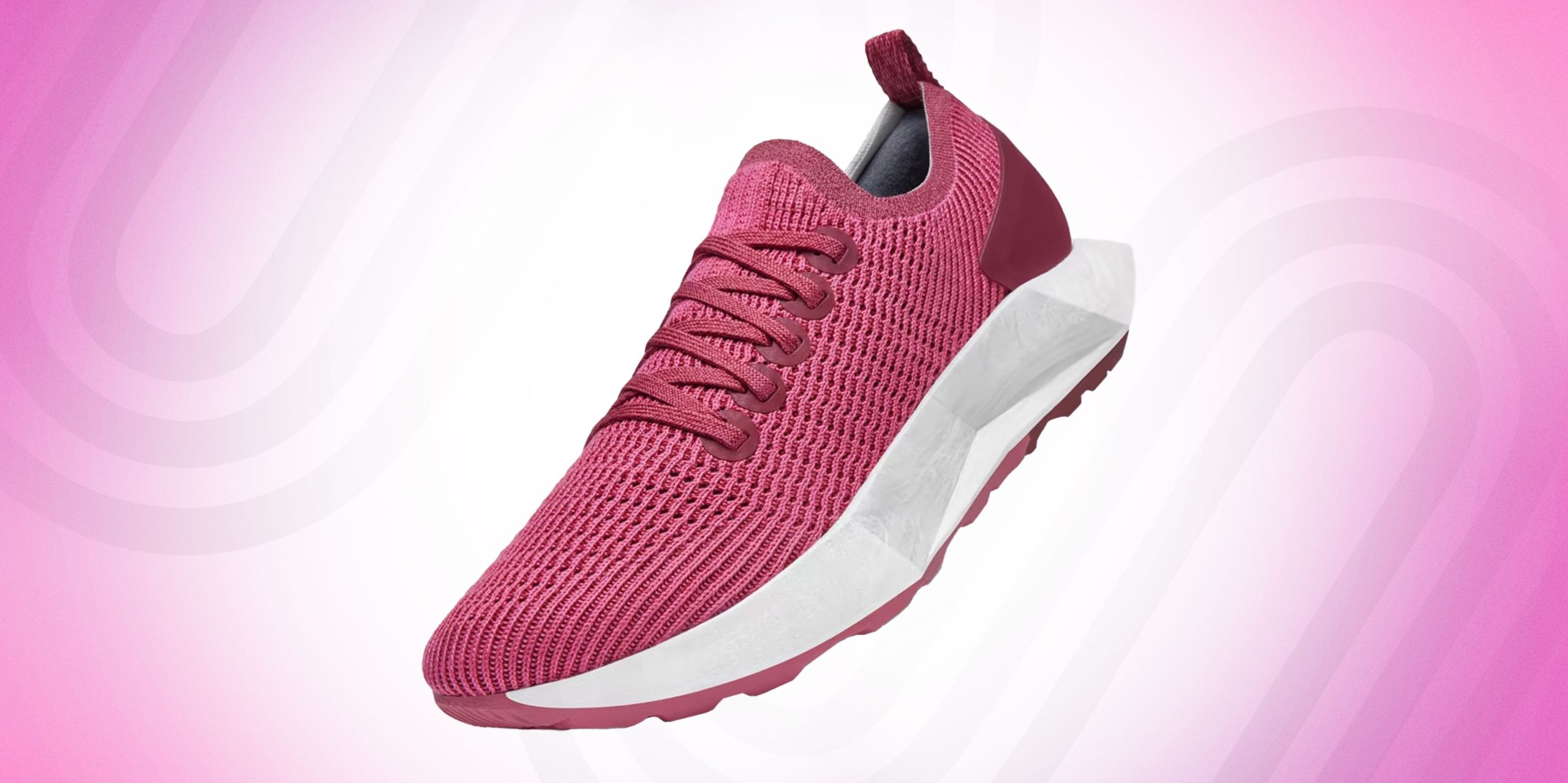 Allbirds Pink Running Shoes
We've all heard the canonical phrase, "on Wednesdays, we wear pink" from the 2004 cult classic Mean Girls, but the phrase has been reincarnated in today's launch of the Allbirds x Lindsay Lohan collab which declares, "on Wednesdays, we launch pink." The pink to which the beloved brand is referring is a limited edition Lux pink color of the Allbirds Tree Flyer running shoe, available in both men's and women's sizes. The shoe also comes in six other color options and has gained attention for being both sustainable and a comfortable and reliable training shoe.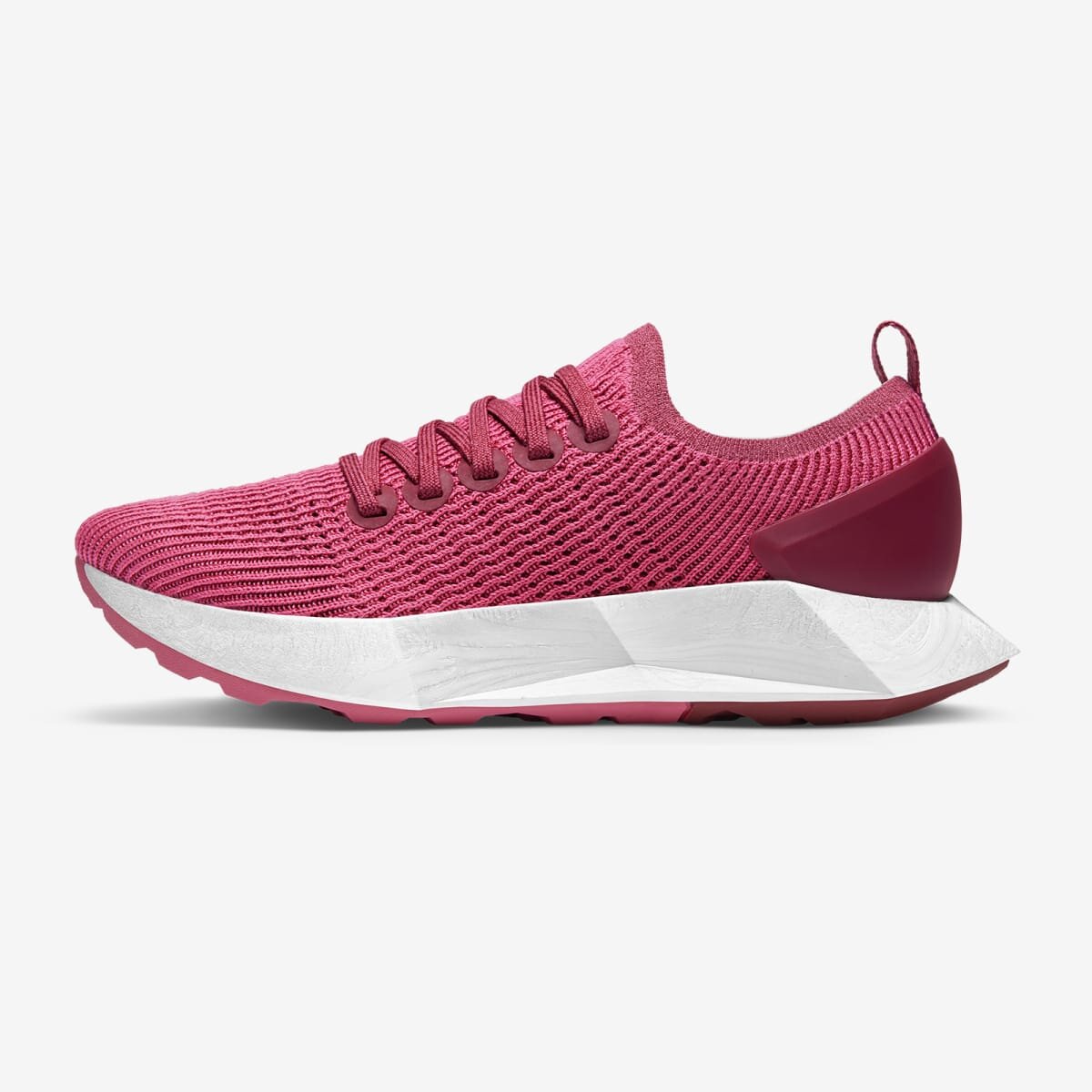 The shoe was most recently included in Runner's World's "What We're Testing" roundup for May. Runner-in-Chief Jeff Dengate found the shoe to be lighter and bouncier than Allbirds' original running shoe, the Tree Dasher. "It's a little lighter than the Dasher, the upper feels a bit more refined for running fast, and the innovative midsole is soft but can handle my daily runs," stated Dengate. "It's still a little heavier than comparable shoes—and there are a lot of great daily trainers you can find for $160—but it shows promise that Allbirds is committed to making a great running shoe without using petroleum-based products."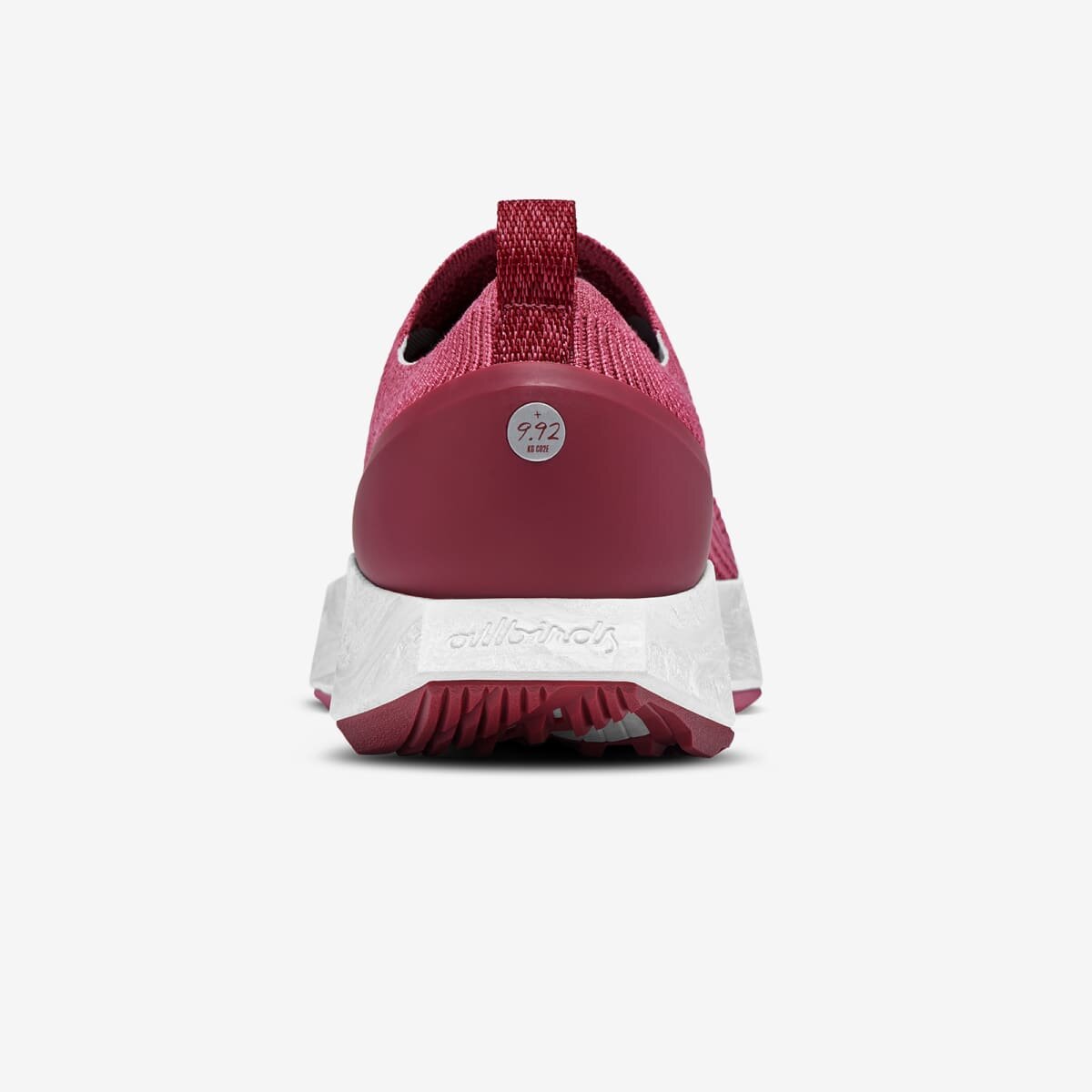 While sustainability has become a top priority for countless consumers, many companies have fallen short of the mark with their supposedly eco-friendly offerings, which have either become subject to greenwashing or are simply sub-par products. But Allbirds is actually doing the work, creating a quality product that's also actually eco-friendly. This shoe in particular is carbon-neutral and contains materials like castor beans, eucalyptus fiber, merino wool, and recycled water bottles. The brand has also pledged to continue lowering its carbon footprint as it expands its product offerings.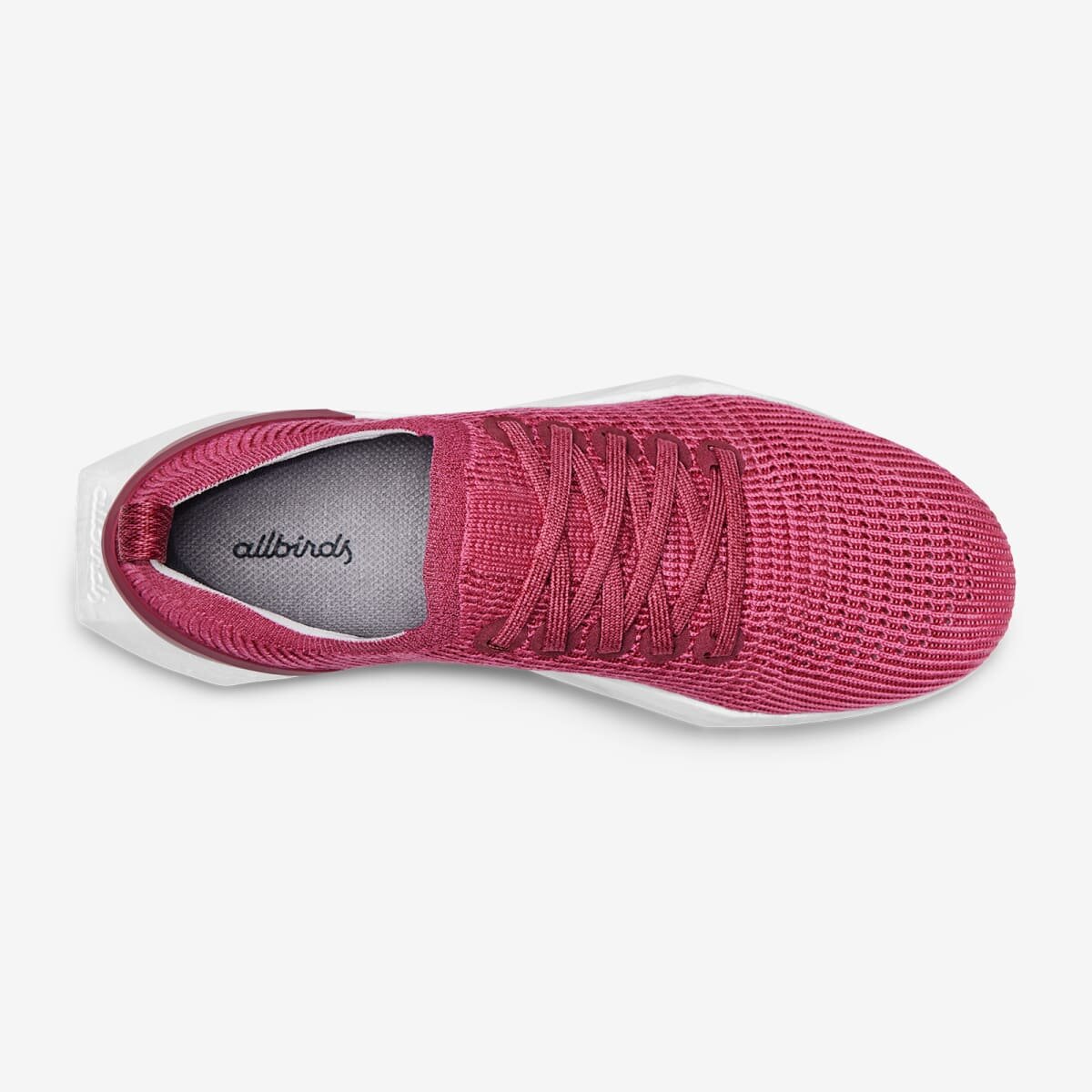 Besides her fame—and ties to their slogan—Lindsay Lohan may seem like a bit of an odd choice for a running shoe collaboration, but Allbirds says that was intentional. They state on their website, "with Lindsay's help, we're reminding the world that anyone and everyone can lace up and move their body."