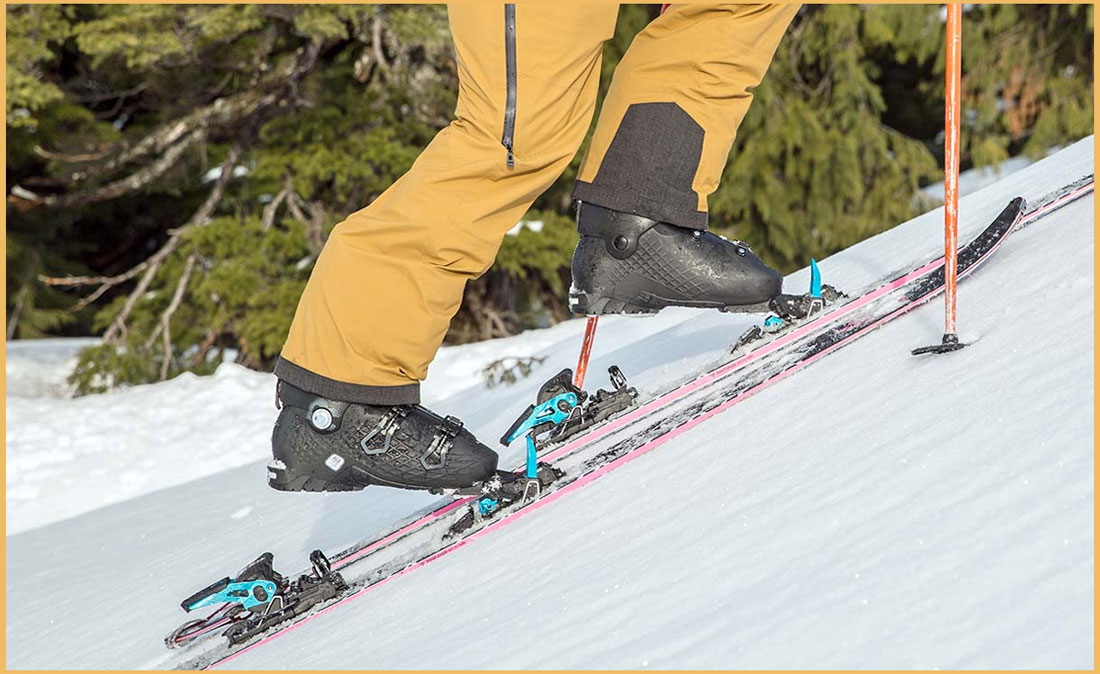 Does your heart start pounding on Monday in anticipation of Saturday's snowboard outing? Do you dream of Fat Bikes instead of sandy beaches? Would you rather climb Everest than the corporate ladder? Since 1982, The House has been passionate about equipping everyone from weekend warriors to sherpas with the best outdoor gear on the planet. Gear is an extension of who we are and what we value, so it must enrich the experiences that keep our active lives moving forward.
At each touchpoint, The House educates, enriches and invigorates its members to form a symbiotic relationship among cultures, sports, and lifestyles. Each product we sell has been researched and tested by experts and, ultimately, approved by the end user–that's you, the driving force behind everything that keeps us stoked! Simply put: We Embody What We Sell.
SALOMON HPS ANNIE BOULANGER SNOWBOARD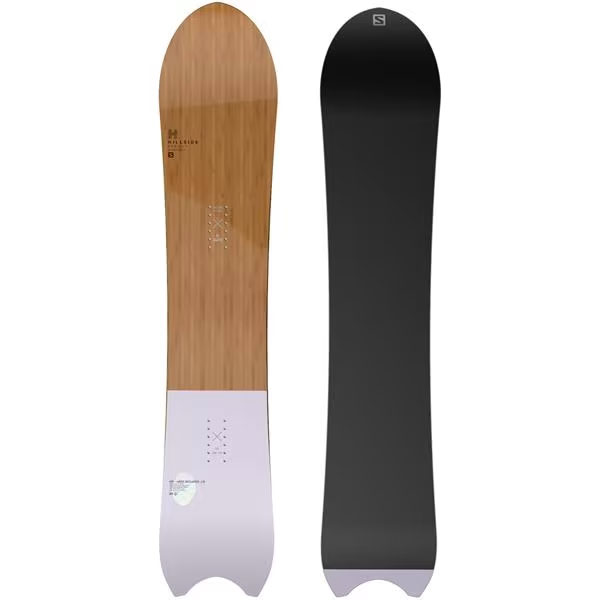 Paying homage to legacy Salomon shapes, Annie Boulanger and powder shaping craftsman Wolle Nyvelt have collaborated to bring you this women's specific powder design. This unique, directional tapered profile, includes a moon tail and features our powder camber, allowing for hairpin turns, superior float, and natural grip on groomers.
Shape: Tapered Directional
Profile: Powder Camber
Sidecut: Radial
Width: Mid Wide
Base: Sintered EG
ABC Wrapper
Popster
Ghost Green Core
All mountain Edge Bevels
Bamboo + Cork Rails
Fine stone finish
4X2 inserts
BA MD fiber glass
FSC® certified wood core
Terrain: Touring/Powder/Groomers
Flex: Medium/Responsive
GNU VELVET SNOWBOARD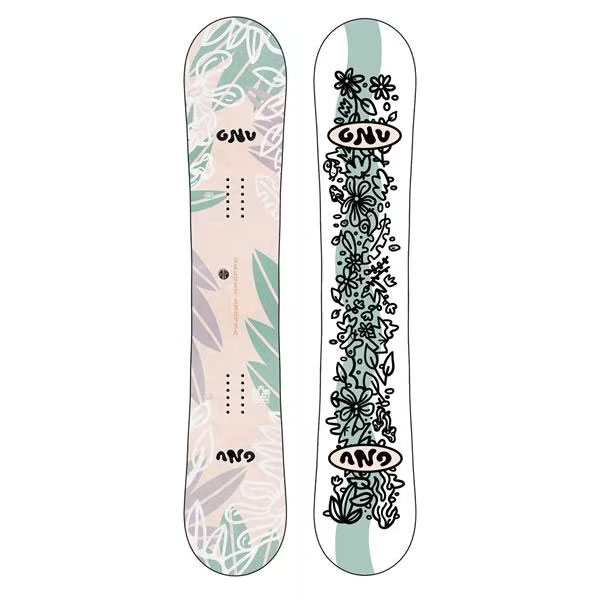 The Velvet is the choice of Gnu team riders who approach the whole mountain like their park. It's snappy flex and hybrid C2 contour work in synergy for pop and stability. It features intuitive asym geometry, and Magne-Traction®, so it is catch-free and responsive. The textured poly top is durable, sheds snow and gives the eco-sublimated graphics by Hannah Eddy a down to earth vibe. The Velvet is comfortable in any conditions and as balanced in the park as it is in banked slaloms or street sessions. Plant-Based graphic conceptualized by Naima Antolin and designed by Hannah Eddy.
CORE: G LITE 2 FSC Certified Aspen + Paulownia Core: Light, Strong And Poppy
GLASS: Tri-Ax/Bi-Ax Glass: Strong And Poppy
TOP: Eco Sublimated Poly Top: Tough And Environmentally Nice.
BASE: Eco Sublimated Sintered Base: Fast, Tough And Holds Wax
SIDEWALL & TIPS/TAILS: UHMW: Tough And Fast
Board art: Hannah Eddy @hannaheddyart
ALL MOUNTAIN / FREESTYLE
ASYM TWIN SHAPE
CAPITA SUPER DOA WIDE SNOWBOARD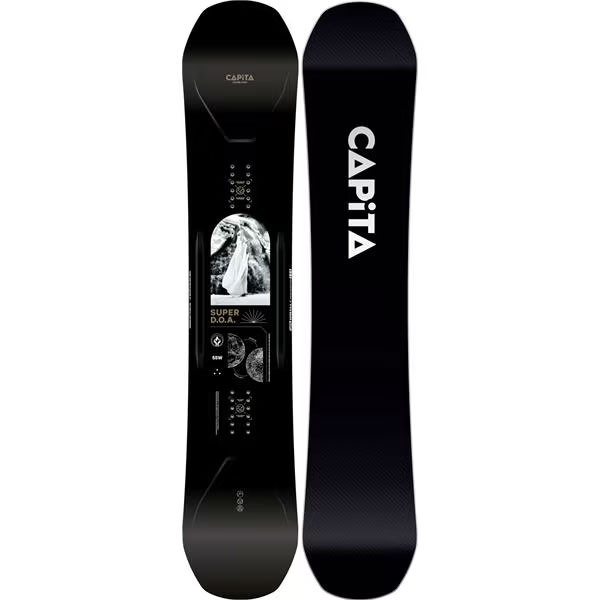 Bear witness to the technically supreme, supercharged, SUPER D.O.A. This game-changing super-snowboard has embraced the shaping and camber theory from one of the most successful and widely loved snowboards ever and amplified the construction for some serious fun.
We have integrated post-consumer recycled Polyethylene Terephthalate strips running the length of the board into a premium sorted layup of Poplar, Paulownia, and Beech to form an advanced hybrid wood core. That"s tech talk for saying we"ve found a way to redirect discarded plastic bottles out of the recycling bin and put them into our snowboards. Combined with 50 mm Super Carbon and three-dimensional coring, the 3D Thermopolymer Supercore™ provides reduced weight, increased impact thresholds, and enhanced reaction performance alongside our commitment to evolve responsible manufacturing.
For 2022/23, the SUPER D.O.A. now comes with a factory-direct Moonshot Omni-Tune™ optimizing high-speed performance while riding both regular and switch. If you want one of the most award-winning snowboards on the market combined with the most advanced tech available, look no further than the SUPER D.O.A.
Multitech™ Level 4 DeepSpace™ Silkscreen + PAM16000™ Topsheet w/ Metallic Underlay
Multitech™ Silkscreen + Die-cut Base
360 Degree HRC48 Steel Edges
Full ABS1000 Sidewalls
Stainless Steel 4 x 2 Inserts
NEW! 3D Thermopolymer Supercore
Fortress Aramid Bound Sidewals
Supercarbon
Holysheet Tri/Tri Fiberglass + Magic Bean Resin
Hyperdrive Base
NEW! Megalite Skin Topsheet
NEW! Moonshot Omni-Tune
Bomb-Proof Bonding Component
Camber: Resort V1 Profile
True Twin
Flex: 6/10
CHAMONIX SAVOY JR SNOWBOARD – KIDS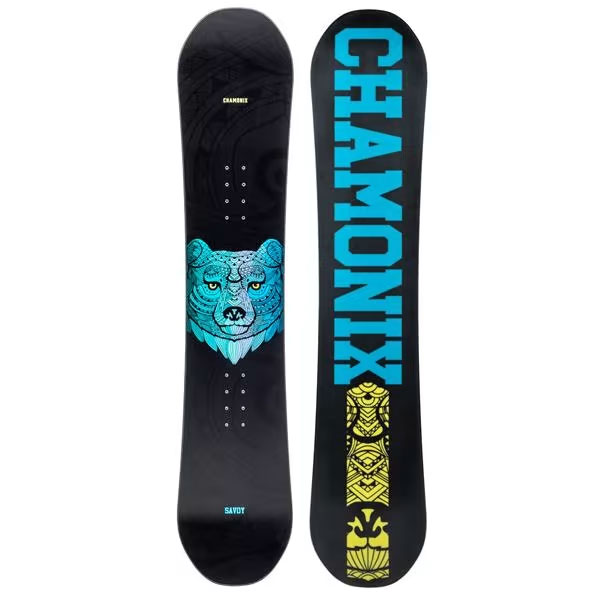 Savoy youth twin is here to support that first time rider as well as the more experienced young ripper. Easy rise camber with Response Core and Reply laminate add some stability and snap to the model. Finished off with Extruded base which adds consistence in all snow conditions without loads of maintenance. The Savoy Youth will give you all you need all the time. A real all mountain snowboard.
Boardfeel 4
Terrain – All Mountain
Shape – Twin | Digital Printing Top
Core – Response | FSC Core
Glass – Reply
Base – Extruded
Camber – Easy Rise Camber | Solar Power
CAPITA MERCURY SNOWBOARD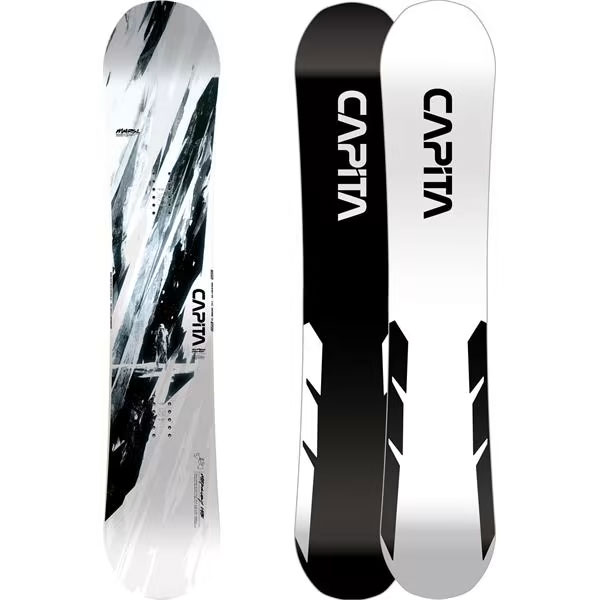 A favorite of all-terrain masters like Kevin Backstrom and Arthur Longo, the Mercury will get you into and out of every possible situation. This award-winning series is renowned for all-terrain versatility, from powder and kickers to side hits and laps around the park. It has been designed for power when you want it and float when you need it. For 2022, the Mercury is now available in a 147 size for smaller riders. With this board, there's no need to check the weather report because it can handle it all. Featuring a new Hover Core™, among many other technical attributes like Amplitex™ V-Tech Amplifiers, the Mercury's durability and ollie power reign supreme.
Over the past year, the EETT™ development team at MARS1 has been working to connect you to your board beyond the standard boot/binding interface. By embedding a super-intelligent Near Field Communication (NFC) chip into the nose of your board, you can now connect your phone to your board for seamless product information, snowboard registration, warranty processing and more. CAPiTA Snowboards once again leads the industry in next level future tech.
Rider Type: ALl-Mountain Freeride
Flex: Directional
Produced with ZERO CO2 Emissions, ZERO Ozone Depletion Potential and ZERO Global Warming Potential
Camber: Resort V2 Profile
The Mothership Connection – NFC
360 Degree HRC48 Steel Edges
4×20 mm Amplex™ Amplifiers and Death Grip™ – Grid woven tech tape featuring the response of carbon with the dampness of flax.
PLT Topsheet Technology
Holysheet™ Triaxial and Biaxial Fiberglass – higher glass to weight ratio than normal fiberglass, Impregnated with high performance plant based MAGIC BEAN™ RESIN for the most powerful and dynamic ride.
Hovercore™ – An energetic core that is ultra light and strong with excellent dampening properties.
ABS1000 Sidewalls
Bombproof Bonding Component
Hyperdrive™ Base – Exclusively formulated, sintered, ultra-high molecular weight, ultra-high density polyethylene, custom engineered with special additives.
DALBELLO DS AX 90 GW SKI BOOTS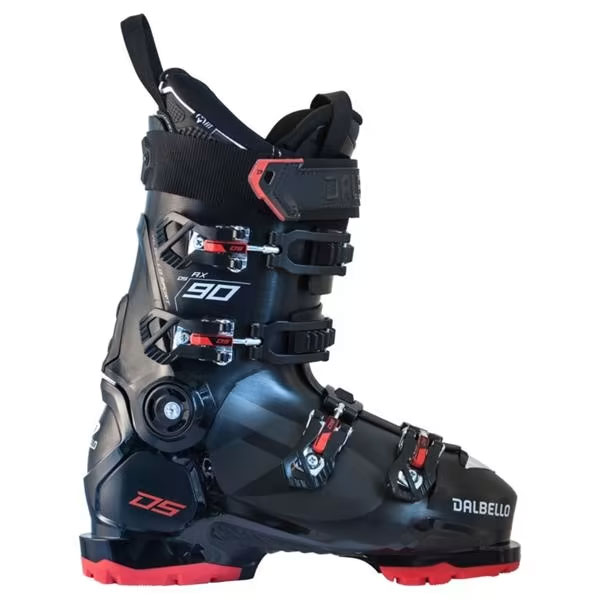 The Dalbello DS AX 90 GW is a great option for intermediate to advanced level skiers with medium wide forefoot and medium calf volume. The traditional Overlap Design delivers a two piece construction which will help with consistent flexing and better rebound for enhanced power transfer into your bindings and skis. More room in the toe box means a more comfortable fit and better blood flow to your toes which will have your feet saying thank you after a long day of shredding. The 90 offers top comfort with the instant fit liner which will be a boot fitter"s best friend with the quick and easy heat molding process. Reinforcements can be found around the shell and cuff of the boot for maximum power transmission when you really want to flex into the boot to get the most performance out of your skis. Ditch the rentals and get into a boot that will enhance your experience on the slopes with the DS AX 90 GW from Dalbello.
Best Fits a Medium Wide Forefoot and Medium Calf Volume
Overlap Design- Two piece design to help drive power directly into the skis.
My Fit Technology- Great out of the box fit that can be heat molded for further adjustments.
Power Cage- Reinforcement spine for added strength and power transmission.
Contour 4- Maps the anatomical contours of the foot for a precise and comfortable fit.
Instant Fit Liner- Plush liner that can be heat molded for maximum comfort and warmth.
Drive and Control Tech- Provides more volume in the toe box for better blood circulation.
3D Grip Texture- Helps stiffen the area of the lower shell for enhanced power transmission.
This Boot is Only Compatible with Bindings Stamped GripWalk (GW) or Multi Norm Certified (MNC)
Last: 102mm
NORDICA SPORTMACHINE 120 SKIS BOOTS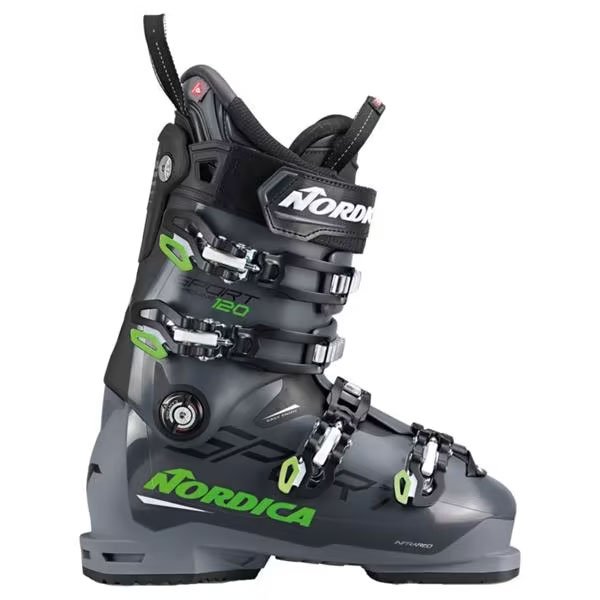 The Nordica Sportmachine 120 is a great option for advanced intermediate to expert level skiers with a medium wide forefoot and medium calf volume. Tri Force Construction uses three different plastics in the construction process for the perfect balance of performance and weight savings for lots of power and energy transmission. Primaloft located in the liner keeps your feet warm all day long while the cork provides a great fit and can be heat molded for customization. The softer plastic in the instep area allows you to get your foot into the Sportmachine effortlessly while Weather Shield keeps water and snow out. Support your feet and get a comfortable boot with the Sportmachine 120 from Nordica.
Best Fits a Medium Wide Forefoot and Medium Calf Volume
3D Cork Fit Primaloft Liner- Primaloft insulated liner for maximum warmth and comfort.
Infrared Technology- Allows for full shell and liner customization.
Adjustable Cuff Profile- Helps accommodate a variety of calf muscle shapes.
Tri Force Construction- Offers a lightweight shell and cuff.
Easy Entry Soft Flap- Effortless on and off.
ATOMIC HAWX PRIME XTD 120 CT GW SKI BOOTS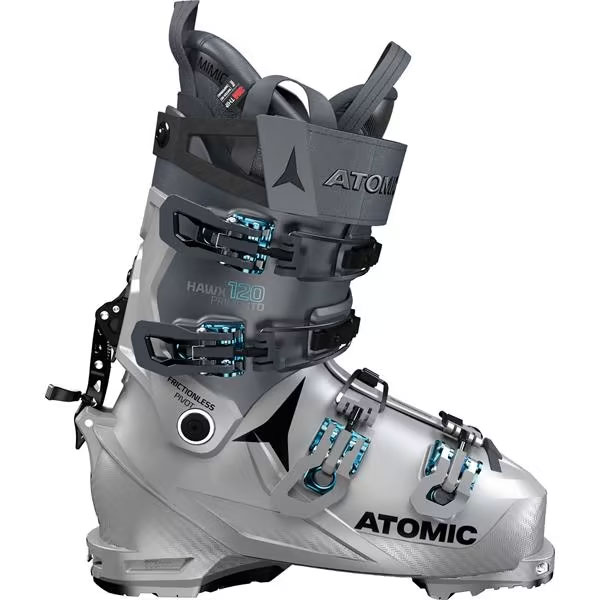 Meet the Atomic Hawx Prime XTD 120 CT GW. The line between all-mountain skiing and freeride touring is getting thinner. If you're looking for a ski boot ready to do both, then this is it. Combining Prolite construction and the all-mountain capability of Hawx with the touring ability of the Backland Free/Lock 4.0 ski-to-walk mechanism and Frictionless Pivot, this is a boot that does it all. Complete Tech inserts in both the toe and the heel allow for maximum binding compatibility. This XTD 120 model has a slightly softer plastic construction than the top-end XTD 130 model. The highly customizable Mimic Gold liner has a heat-moldable pre-shaped heel, ankle and tongue to exactly match your foot shape, as well as a Touring Flex Zone for more comfort. Every mountain, one boot!
Prolite
Energy Backbone
Frictionless Pivot
Memory Fit
Mimic Technology
Legendary Hawx Feel
Liner Spoiler
Size Adjuster Included
Free/Lock 4.0
Investment Cast Tech Inserts
Complete Tech (CT)
Regular Cuff
Shell Material True Flex PU
Mimic Gold with Touring Flex Zone Liner
CT GripWalk Pads
50mm Velcro Strap
6000-Series Alu Buckle + Micro
100mm Medium Last
Forward lean 13°-17°
Shell Rotation 3°
Range of Motion 54°
FISCHER RC4 PODIUM GT 110 SKI BOOTS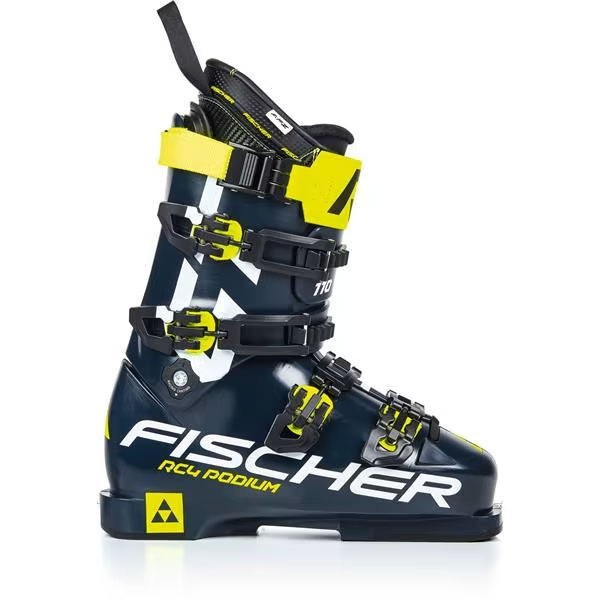 Flex Index/Volume: 110 LV
Last: 96mm
Pressure Reducing Tongue
Lace Liner
Phatt Maxx
Race Connected Fit
High Precision Steering
Race Flex Control
Weight: 2200g
Moonpig Reviews : online markets for greetings cards and gifts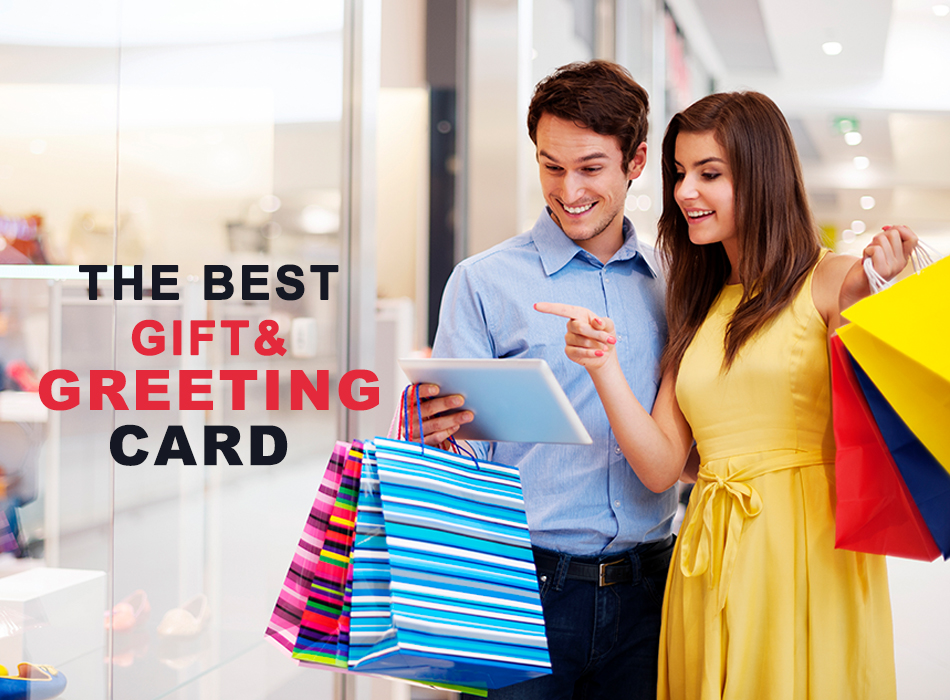 About moonpig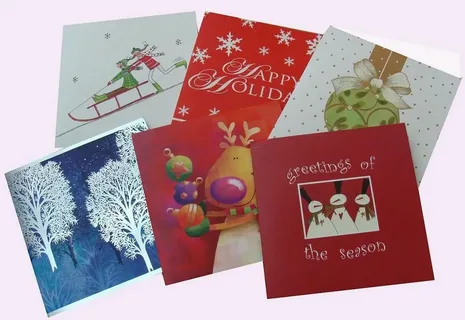 Want to let that special someone know that you're thinking of them? Fancy a more personal way of making them smile rather than supermarket flowers? Moonpig is the place to go forpersonalised cards, gifts and flowers to wow your nearest and dearest. Having made over a million people smile since they began, Moonpig is waiting to help make your loved one's day.
Overviews of moonpig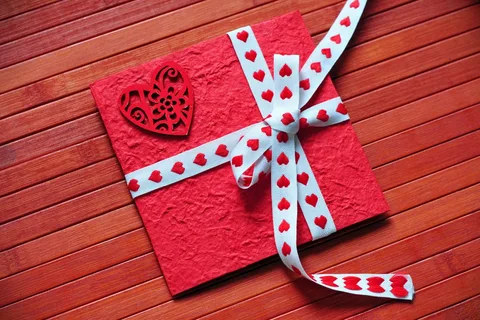 Moonpig believes that a personal touch can mean so much more than your average card and have a mission to make people's days better. Their range of top quality personalised items, cards and flowers are perfect for when you want to give a little bit more than last-minute buys. Moonpig knows that there's always someone that you could reach out to and let them know you're thinking of them, so are continuously updating their ranges for lovely ideas to surprise your nearest and dearest. Add special names, dates, photos and even your own handwriting to Moonpig cards to make them into your own creation. The company is proud to now be one of the top 3 online flower retailers for all occasions. Moonpig have worked hard to develop their innovative letterbox flower range so that fresh bouquets can be waiting ready to be assembled as a surprise when the recipient walks through the door. Moonpig reminders is an extremely useful feature that allows you to store special dates in your account and gives you a nudge in the weeks leading up so that you can create great cards every year for that special someone. Their cards are made with thick paper so that they don't get bent in the post and can last a while on the mantelpiece. The customer service team are on hand to answer any questions you have from selecting and uploading photos to delivery dilemmas. Since their establishment in 2000, Moonpig has provided over a million smiles on the faces of many and intend to keep that going always.
Services offered by Moonpig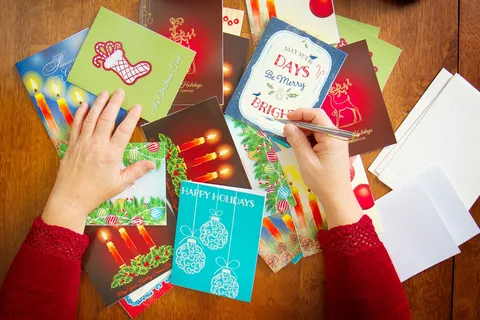 There are two main ways to search for the items that you need on the Moonpig website; by person that you are looking for e.g. mum or friend, and by what you are looking for e.g. birthday or engagement. The 'For Who' option covers all family members, distant relatives, friends, couples, bosses, teachers, colleagues and many more. The 'For What' filter covers all occasions such as Valentine's Day, Thank You, engagement, wedding, sorry you're leaving, driving test, Easter, get well soon, new home, new baby and many more. You can also go straight to their greetings card section for some inspiration. Adding photos to cards is a fun way of personalisation for humorous cards and a lovely memory for more special ones. Their range of cards covers many brands that you may find in high-street stores, but with the advantage of being able to add your own personal text for an extra touch. As well as cards, flowers and the new letterbox flowers, Moonpig offers a great range of gifts online. These range from chocolate and alcohol to mugs and beauty gifts.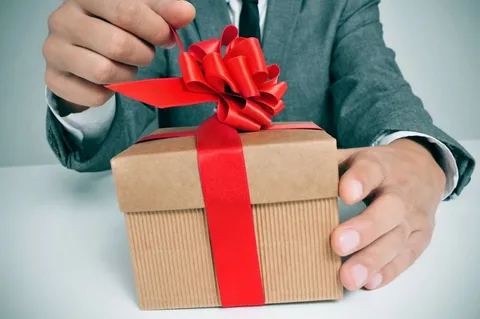 Have you ever purchased from Moonpig? Were you happy with the item(s) you received? What are your thoughts on the range and pricing of the items? Did you find everything you need online? What was your experience with their customer service team? All feedback is useful, whether it is positive or negative – so share your thoughts and help others to shop online.
Have you ever purchased from Moonpig, or are you looking to? Read genuine reviews here.
I received a gift pack from Moonpig… I received a gift pack from Moonpig sent to me by my son which cost £32. I received a small bunch of dead flowers, A flat balloon and a box of chocolates that you could buy the equivalent of in a local pound shop.I made a complaint to Moonpig directly who were unwilling to make any sort of amend unless they received a photo of the product. I explained that I'd thrown the products away as I didn't really want to keep a deflated balloon or a dead bunch of flowers. I don't think that's unreasonable? Moonpig customer service is appalling, their gift sets are overpriced with extremely poor quality products. The word 'RIP OFF' springs to mind. Buyers Beware. EXTREMELY UPSET & DISAPPOINTED WITH THIS COMPANY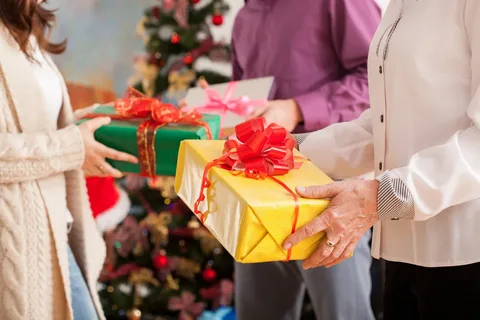 I have used Moonpig on numerous occasions and up to about about three years ago I found them very satisfactory. The quality of their cards and the speed of their service remains good but the mistakes they make are becoming more and more frequent. Last Christmas (2016), they completely messed up an order of about 15 cards I sent and wrote to me telling me that they could not advise me which ones had been sent in which ones had not and reimbursed me the cost of the order. To this day I do not know who received my cards and who did not . Then recently, in early November, I sent a birthday card to my wife who was staying with my daughter in America. It didn't arrive. This Christmas, I completed in order for Christmas cards and my daughter told me during a telephone conversation with her that they had received a card but it was for the wrong person . Someone else's card at been placed in the envelope addressed to her.
I contacted Moonpig and they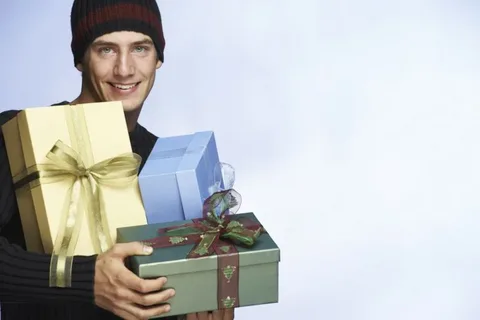 responded swiftly, resent the card and reimburse me as a gesture of goodwill for the card. They also told me that they were resending my wife's birthday card . Why they think that a birthday card sent over a month late would be of any use I don't know. My wife is now back with me so won't receive it anyway . I'm not complaining about their attempts to right their mistakes, but people who send cards want the cards to arrive not just received reimbursements for mistakes made by the company they deal with. These seem to be becoming more and more numerous with Moonpig. Buck up Moonpig and get your act together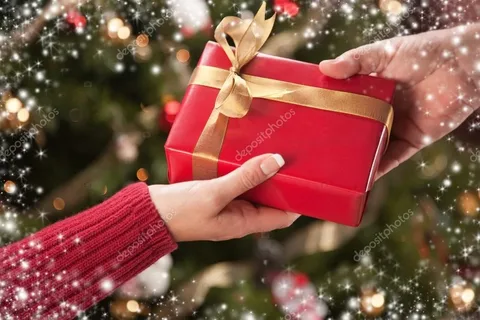 Whether it's a birthday, Mother's Day or just a thoughtful gift, flowers are the perfect choice
If there's one way to brighten someone's day, it's with a striking bouquet of flowers. That's why we've researched and reviewed some of the best flower delivery services in the UK right now. They're the ideal gift for almost any occasion, but you can't always make the delivery in person – that's where a decent delivery service comes in handy.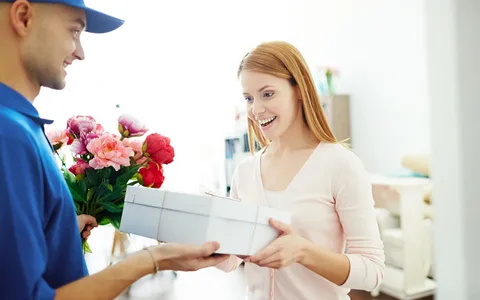 Our recommended flower delivery services offer a seamless buying experience from start to end, providing gorgeous bouquets at the drop of a hat for prices that won't have you thinking twice. All the below options make choosing quick and simple too, meaning you'll able to complete the entire process on your phone or laptop from the comfort of your own home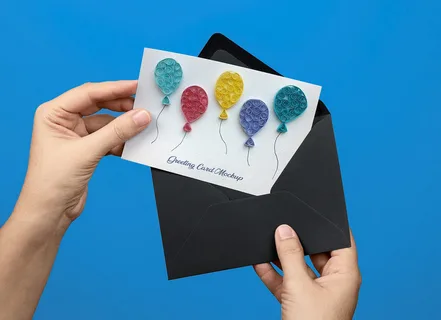 We're here to help you decide on a flower delivery service that suits your needs (and your budget). There's a huge number to choose from, after all. The last thing you want is to fork out for a service that doesn't deliver the goods – both literally and figuratively. Below you'll find our round-up of the best online florists, followed by our guide to choosing the best flower delivery service for your needs.
Moonpig Reviews : online greeting card and gifting platform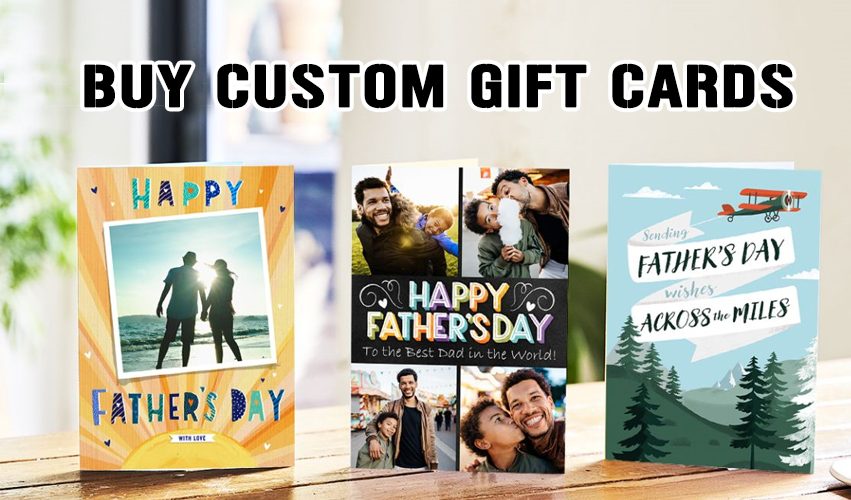 About moonnpig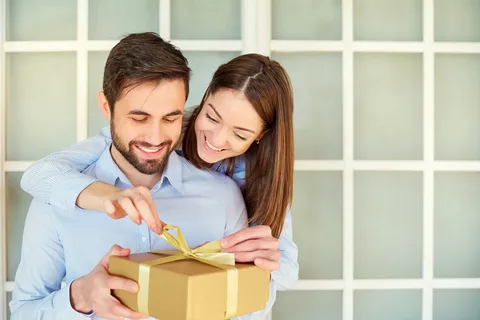 Guernsey based Moonpig, producers of online personalised cards, have grown from strength to strength since they were founded in July 2000 by Nick Jenkins. Nick Jenkins struggled through the collapse of the dotcom era and after raising further investment started to see growth until profits were first recorded in 2005. The real advancement came following their first television advertising campaign in 2006 and sales have grown substantially since then. By the end of 2009 Moonpig boasted almost 2.6million greeting card customers. The company then established a base in Australia before launching in America in 2010. Moonpig now boast a staggering turnover in excess of £30 million. That represents more than 10 million cards!
Amazingly other online personalised card producers have been relatively slow to follow. That is until now! It now seems that a new operator is launching almost every week. WH Smiths have invested heavily into Funky Pigeon whilst other retailers such as Marks and Spenser have also launched a competitive online personalised card store. The danger signs for the industry are starting to show. Hallmark is one of the biggest greeting card publishers in the world and yet they too have now launched their own competing online personalised greeting card store, do they know something that we don't?
As technology moves on at an ever increasing pace it becomes easier to produce high quality greeting cards on demand without the need for massive print runs. Will this be good or bad for the card industry? More over does the personalised greeting card spell the end for mass market cards produced by the industry giants such as Hallmark and UKG?
Overviews of moonnpig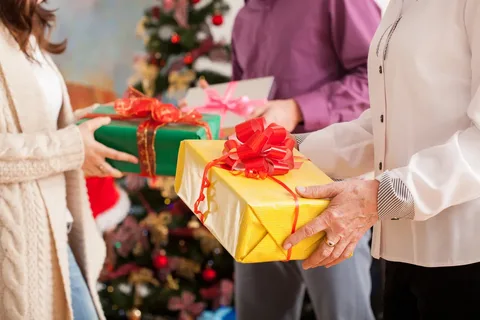 There seems to be a very big void in people's opinion on personalised greetings. Some think that they are fantastic but equally others state that receiving a card that has been written and signed by a machine is not at all personal and they would much prefer a hand written card, in fact many people would actually be offended to receive a card that hasn't been signed by the person sending it.
There are other successful on-line card stores that offer regular traditionally produced cards that you can order for delivery to yourself so that you can enter your own message and post on to the intended recipient. A great example is contemporary card and poster publisher Icon. They have an extensive selection of design led contemporary cards for all occasions and offer express delivery all over the world.
So there are two distinctive markets that are being catered for online and it is likely that both avenues will continue to flourish in the very buoyant market sector for greeting cards.
Elliot has more than 20 years experience in publishing and now writes about the industry. Currently specialising in the greeting cards and posters sector Elliot shares his experience and gives advice on business development in this very competitive market.
Greeting cards and posters represent a huge part of Elliot's professional career and he has extensive experience in all aspects of the sector. Much of his writing is about greeting cards and how they are sold both in the United Kingdom and around the wo
Editor's Review: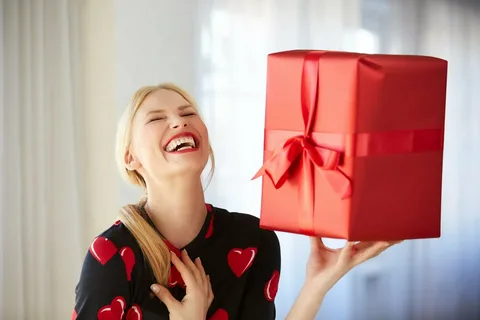 s well known and widely used in the UK as a bespoke greeting cards delivery service. However, they also offer gift options, including a range of bouquets, flowers and plants. They offer free next day delivery, plus the option to buy bundles which include wine, chocolates and toys.
We were particularly interested in Moonpig's array of plant gifts. These are often attractive, with some interesting pots and holders compared with other flower websites. You'll find ducks and chicks, miniature wheelbarrows and water troughs, amongst other pots, although you cannot mix and match. The flower pots are pre-designed, and whilst this is quite common, we would like it if there were a few more choices to personalise these options.
The site's ratings system is simple but allows you a quick idea of what other customers thought of individual items. Whilst the plants and flowerpots perform quite well through customer ratings, the bouquets are less successful. Moonpig guarantees their flowers will stay fresh for up to 5 days, or your money back, yet their ratings are less than exceptional. That's not an overarching rule, though, as you'll find some popular bouquets perform better than their less popular counterparts. It's all about finding an item which ticks all those boxes.
Costs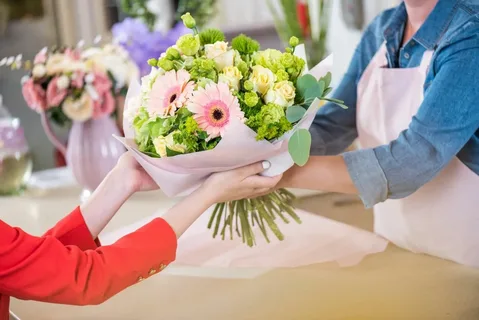 There are sales to take advantage of, although savings aren't huge. That said, if you buy Moonpig credit, you can receive bonus credits, so this is an extra incentive to use the site more frequently, which you may want to do because their greeting card services are excellent. Without going into too much detail, you can design your own cards, inside and out, and have them delivered for a very reasonable price. Next day delivery on flowers is often free, which is good because its low-end bouquets aren't the cheapest you'll find.
As you browse the site, which is generally well designed, you can add items to a wish list or directly to your basket. This allows you to revisit later on, should the price decrease. There is a search option within the flowers section, but frankly we weren't really sure what use it would serve unless you knew the particular name of a flower you wanted.
Range of goods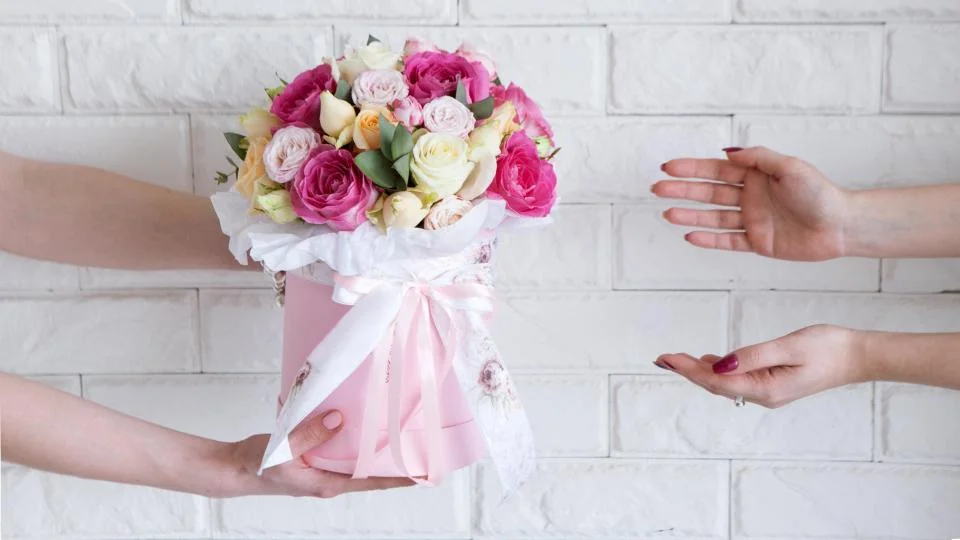 That brings us to our next consideration: the available range. There are 32 plant sets to choose from, 74 flower sets, 16 flower hampers and a few other options. Whilst this isn't bad and you may not feel too limited, it can be a bit restrictive if there's something quite particular you're looking for. You can also upgrade bouquets so they include more flowers, but there's no downgrade option.
Summary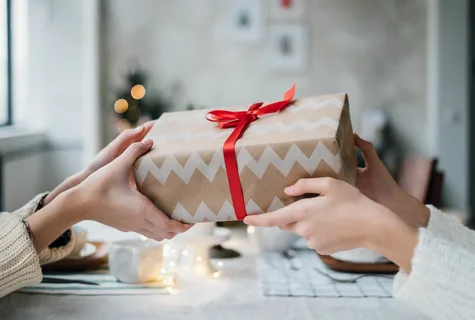 The real benefit of Moonpig.com is its convenience. You can buy cards, flowers and other gifts in one place, have them delivered quickly and efficiently. You can also use credit from your account across all the gift areas, making sure you make the most of their free credit deals. If, however, you're looking for something more unique, in which you can choose specific flowers or adapt bouquets, you may wish to look elsewhere.
Everything taken into account, Moonpig offers a decent flower delivery service. It's perhaps a little expensive for some items, and you may want to choose from its safer options (with better customer reviews), but there are options to suit a range of budgets, primarily if you've £30-50 to spend.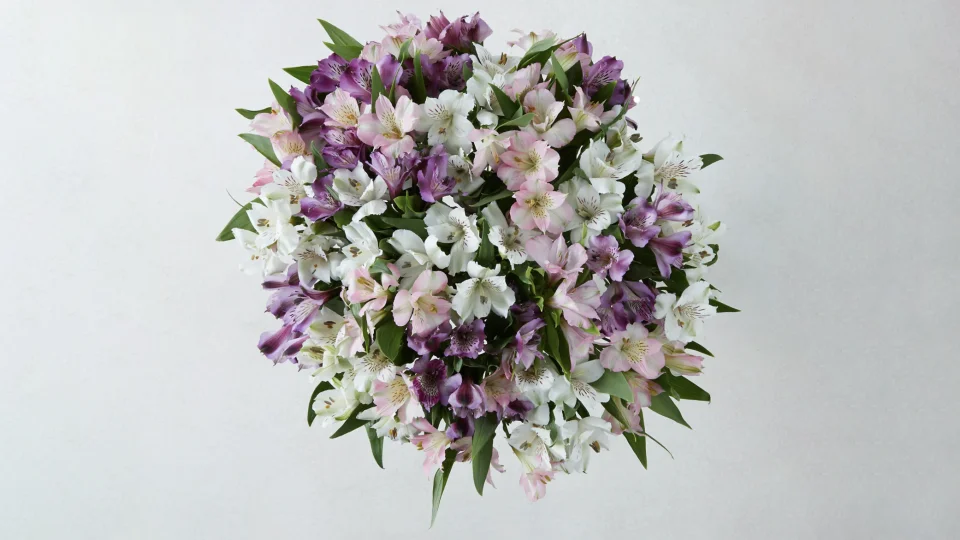 Kelly O. We fight fake reviews. Greater Melbourne (Inner), VIC. Front of card. Check out what 126,500 people have written so far, and share your own experience. I was horrified when my wife opened them. published 2 months ago. . | Read 109,341-109,360 Reviews out of 118,425 At Moonpig Group our mission is to help people connect and create moments that matter. Claim free card by entering code on the checkout page. Australia; Canada; United Kingdom; Ireland; New Zealand; United States; By submitting a review on Moonpig, you confirm and agree that: You are the sole author of the review – none of it has been copied from elsewhere; Your review is accurate and fair; You are at least 18 years old; and. Take £10 off the upfront cost of your phone with this ID Mobile promo code. Coyote Vest Hello, Many . Note: If you're a former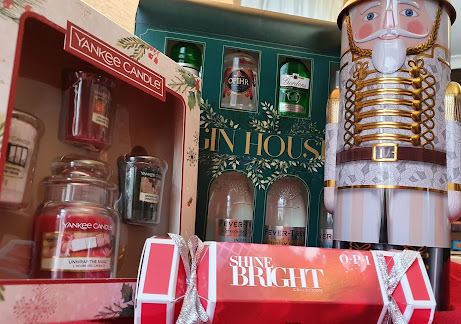 employee, you can write a review about a genuine buying or service experience you had with the business when not . Personalise. | Read 109,481-109,500 Reviews out of 118,057. Expired on May 10, 2022. Compare Moonpig office locations by office rating, and see reviews, jobs, salaries & interviews from Moonpig employees in each office location. We'll even give you a free gift card and photo-worthy gift wrapping included with your purchase. My order hasn't arrived yet – where is it? . What are your cut off times? Expired on Apr 6, 2022. We have also made it easy to choose a gift including a balloon or have the flowers arrive already in a vase. £10.00 (18) Total reviews. Order Queries All things order-related, from receipts to refunds.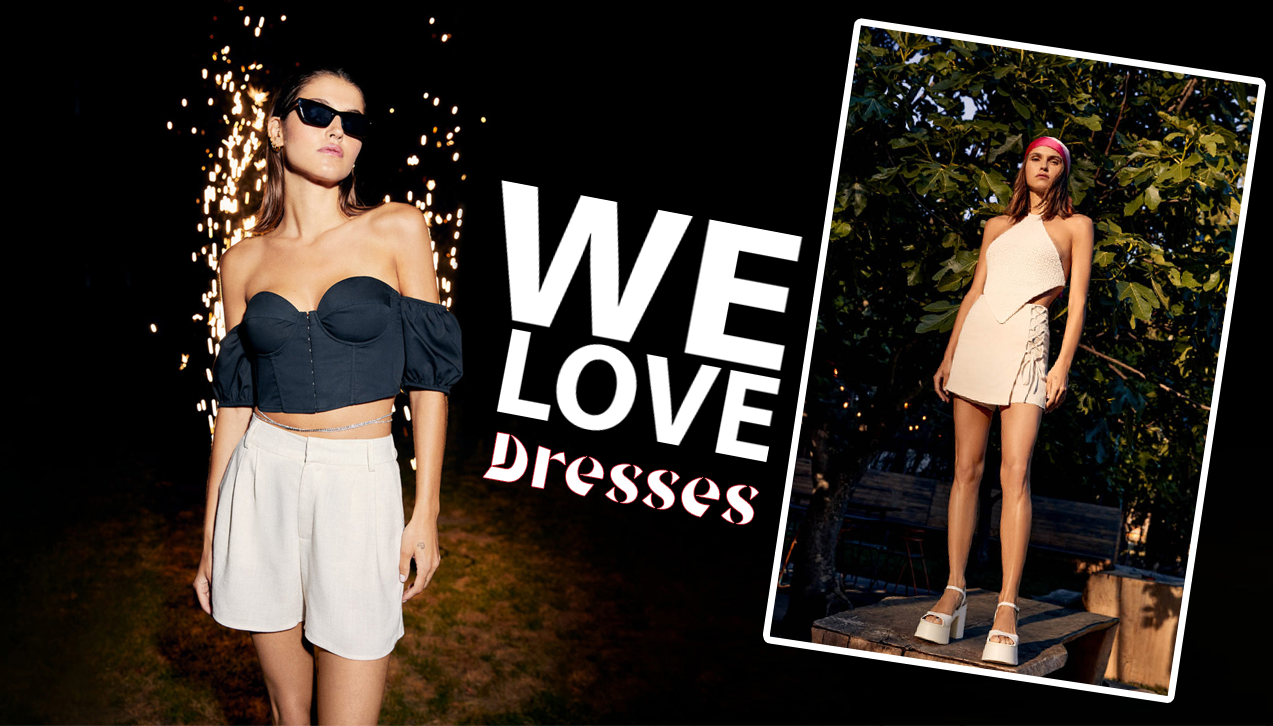 Overview Stradivarius
If your wardrobe is in need of a few –or a lot- more clothing items, there are a lot of clothing shops that you can go to and also a lot of department stores and retailers sell a huge number of clothing and accessories. So this might make your choice where to go quite difficult. We, from BritainReviews, have tried to make this choice a bit easier by asking real customers to write a review about their (least) favourite shop
One of the shops that we ask people about is Stradivarius. Read their reviews about delivery periods, ordering processes, quality and sustainability of the products, (un)friendliness at customer services and many more. Their reviews can help you to a closer look at how Stradivarius really run. You can expect if you decide to shop at their online store. This can make your decision to visit or avoid Stradivarius a bit easier.
About Stradivarius
Stradivarius is a clothing brand. The company founded by one single family in 1994 and its home base in Barcelona. In the years after they first started out, they have opened up many shops around the world and can now be found in, for instance, Maxico, China, Spain, Russia, Italy, Morroco, Egypt, Romania, Poland, Portugal, Ukraine, France, Colombia and many more countries. In their shops, they sell both men's clothing and women's clothing.
Their collection includes coats, jackets, bikers, skirts, polo shirts, sweatshirts, bombers, trench coats, parkas, shorts, trousers, blazers, knitwear, t-shirts, jeans, shirts and tops. But they also sell accessories like neck scarves, fragrances, purses, caps, hats, socks, belts, corsets, patches, pins, backpacks, sunglasses, underwear, cosmetic bags and jewellery.
And they sell shoes like sneakers, sandals, boots, ankle boots, heeled sandals, flat shoes, trainers and flat sandals. Besides these wearable products, they also sell lifestyle products like decoration, aromatherapy, stationary etc. And they also sell fragrances and body care.
Services of Stradivarius
On their website, you can create an account, select the products that you want and trust Stradivarius to deliver them right to your home. So you won't even have to leave your house.
Compliments, Complaints and Tips for Stradivarius
Do you already own clothing or accessories created or sold by Stradivarius? In that case, would you be willing to tell us about your experience? We would like to know what you think about this company.
What can you tell us about the quality of their products? Do their t-shirts stay in perfect condition for years to come or they really worn off after only one season? Are their dresses fashionable? And what about the people that work there?
Is customer service ready –and willing- to help you in case of a problem, question or complaint? Let us know via a customer review. Your review can help others to get a grip on what kind of shop Stradivarius really is and how they treat their customers.
Read real customer reviews about Stradivarius, a clothing brand with blazers, trench coats, bikers, jewellery, parkas, coats, jackets, shirts etc.