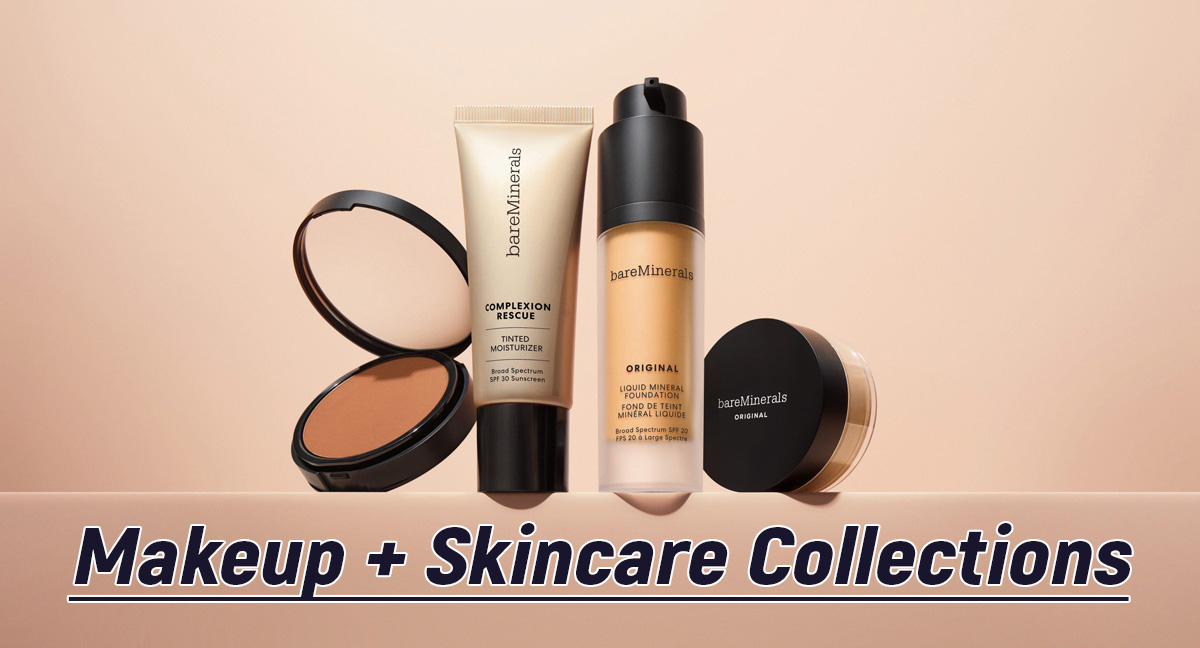 About bareMinerals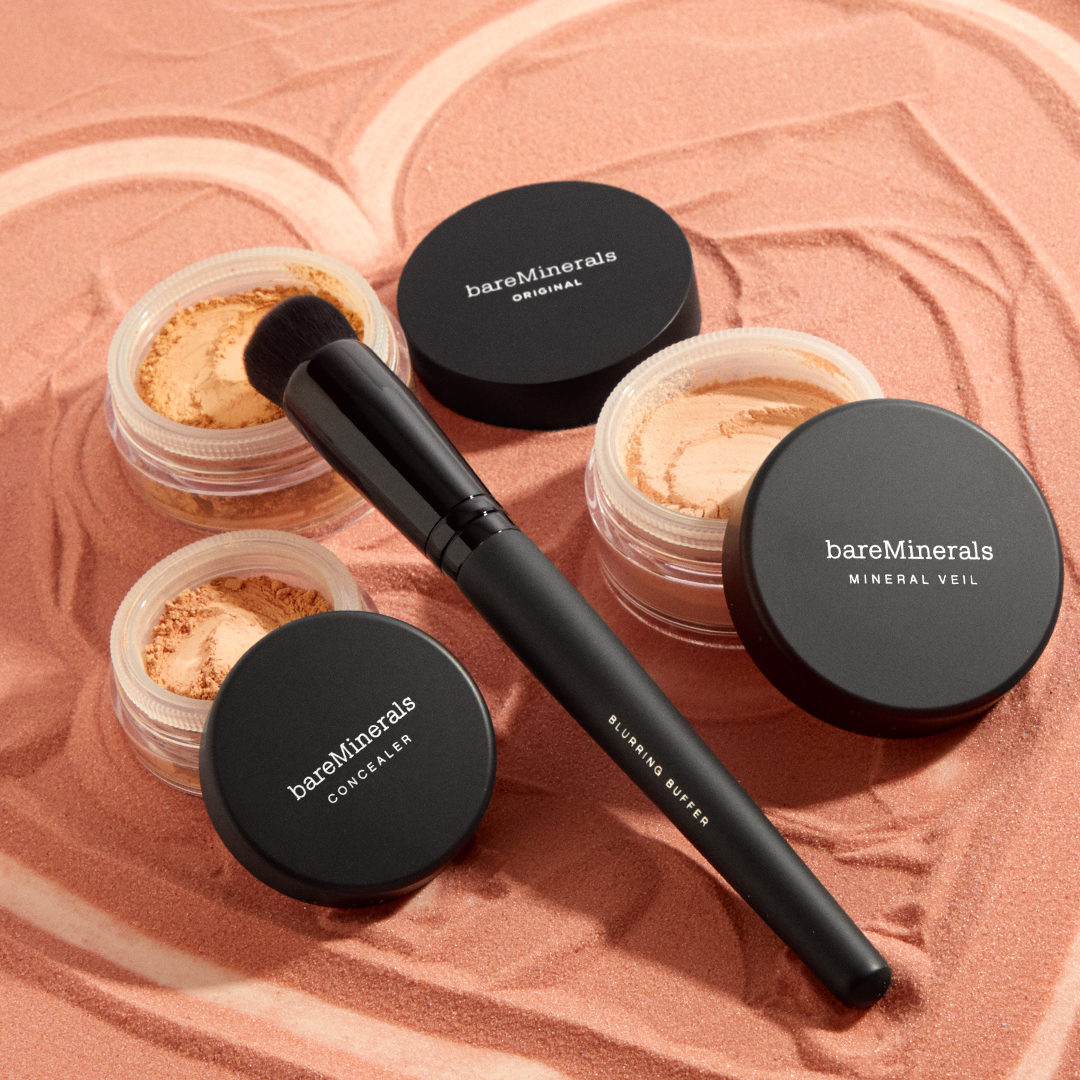 bareMinerals is an award-winning, clean, mineral-based makeup and skincare brand. Using natural, skin-loving ingredients and cruelty-free practices, this company creates non-toxic formulas to solve common skin concerns like acne and aging.
With 19 award-winning products, bareMinerals has frequently graced 'Best Of' lists in publications like Allure, Glamour, and Beauty Bible. And, with over 1.2 million followers on Facebook and 1.1 million on Instagram, it's safe to say the brand is no stranger to praise and attention.
New to the whole non-toxic game and don't know where to start? This bareMinerals review may be able to help.
In the following sections, we'll provide information about the brand, its products, ingredients, customer feedback, promotions, and more, to help you in your journey to clean beauty.
Overview of bareMinerals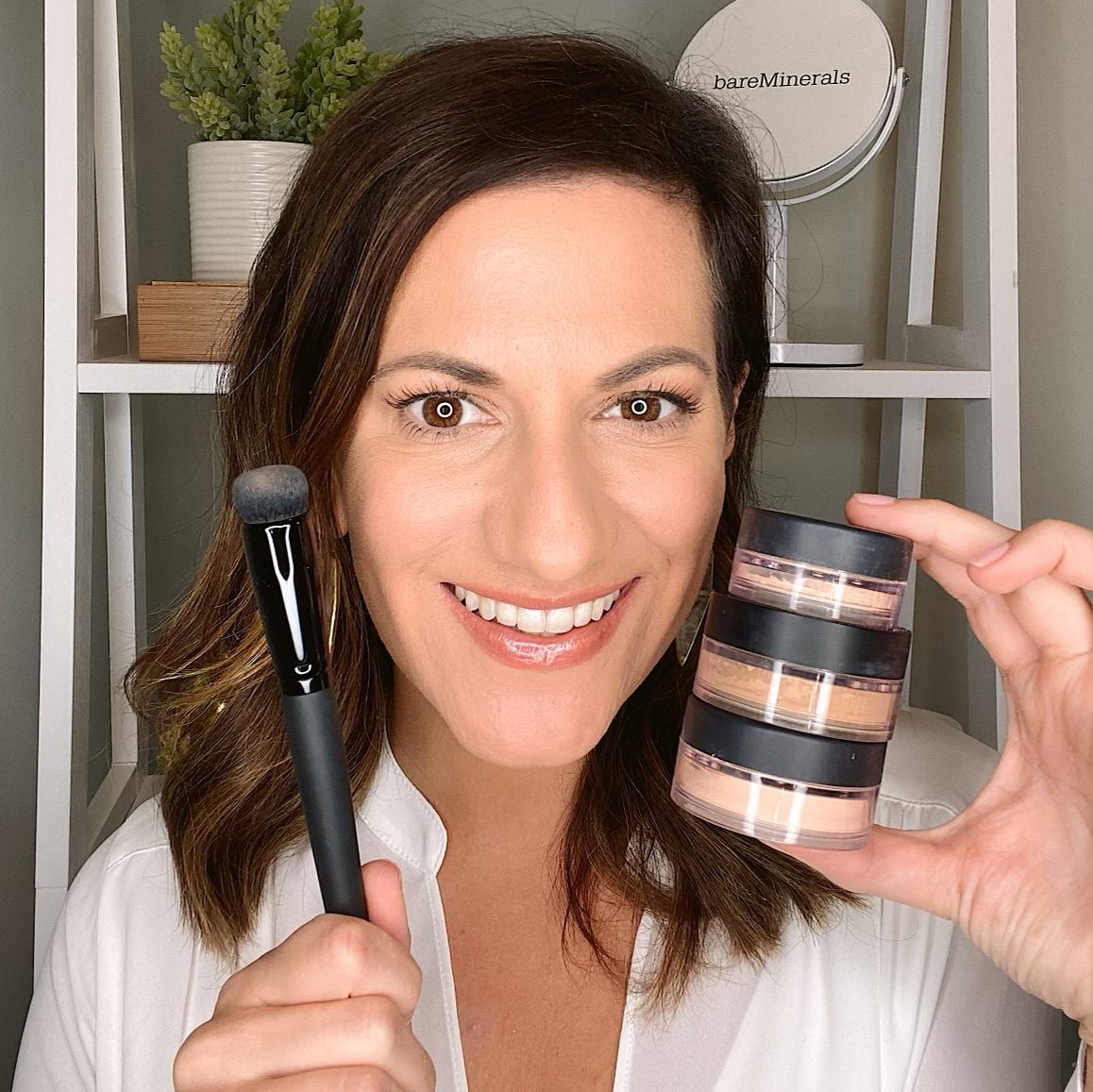 The history of makeup is surprisingly dirty—like, what were companies thinking? It's understandable that certain compounds create color and are easier to work with, but bareMinerals is proof that it didn't have to be that way.
The brand came on the scene in 1995, a time when "non-toxic" wasn't as much of a household word as it is today. Developed by Leslie Blodgett, the brand got its start on QVC before opening shops across the US.
Blodgett claims that bareMinerals' success is thanks to the way the brand connected with women. Holding seminars and teaching women how to create the perfect complexion really helped them to establish a reliable customer base.
The brand's signature product, the Original Loose Powder Foundation, has been the same since the day it was launched, using only five mineral ingredients to deliver flawless coverage and skin-boosting effects. Today, one is sold every 18 seconds.
Based in NYC, the brand is available in thousands of retailers across the US and Canada. And, its collection offers hundreds of products.
Before we get into its clean product lineup, this bareMinerals review will give you a quick rundown of its pros and cons.
Pros
Wide range of makeup and skincare products
30 inclusive shades of foundation
Cruelty-free and the majority of products are vegan
Clean ingredients and free from sulfates, parabens, talc, and other harmful chemicals
bareMinerals free samples with order
Easily accessible in thousands of retailers
Multiple ways to save
Option to return products even if they've been opened
Cons
Not completely vegan
Does not ship outside of the US and Canada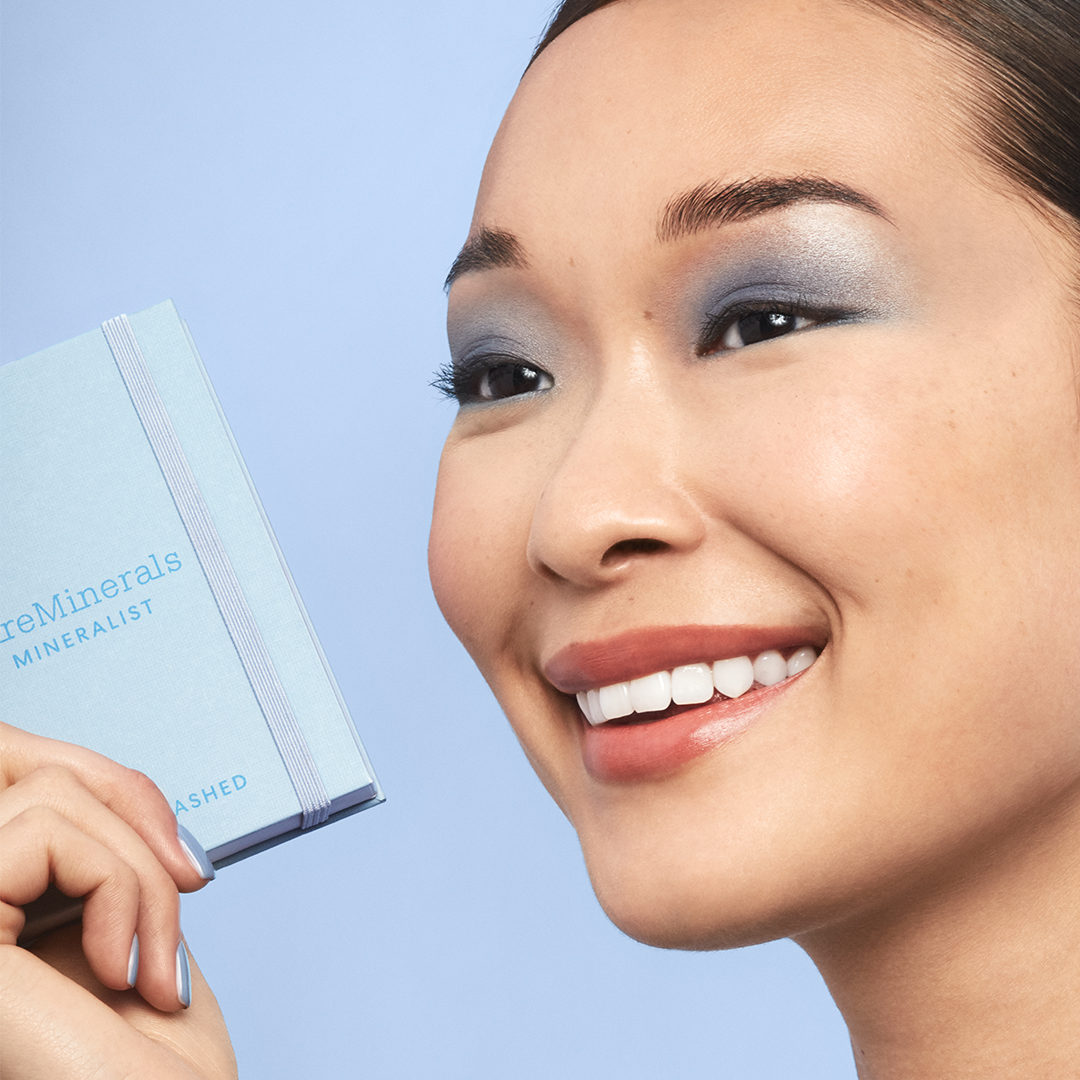 bareMinerals has quite the spectrum of products. Known for its color-matching clean foundation, its collection extends out into natural-looking blushes, conditioning lip glosses, and even botanical-boosted skincare.
In the next section of this bareMinerals review, we'll be focusing on a range of its best-selling makeup and skincare for the face, cheeks, and lips.
bareMinerals Foundation Review
Foundation. How we love you, but oh, how you can do us so wrong. The key to finding the right foundation comes by way of color options, coverage, and formula.
This bareMinerals review will now feature the brand's bestsellers, all of which shine by way of inclusive shades, skin-loving formulas, and a variety of coverage options. Let's start with a light one, the Complexion Rescue Tinted Moisturizer.
bareMinerals Complexion Rescue Tinted Moisturizer Review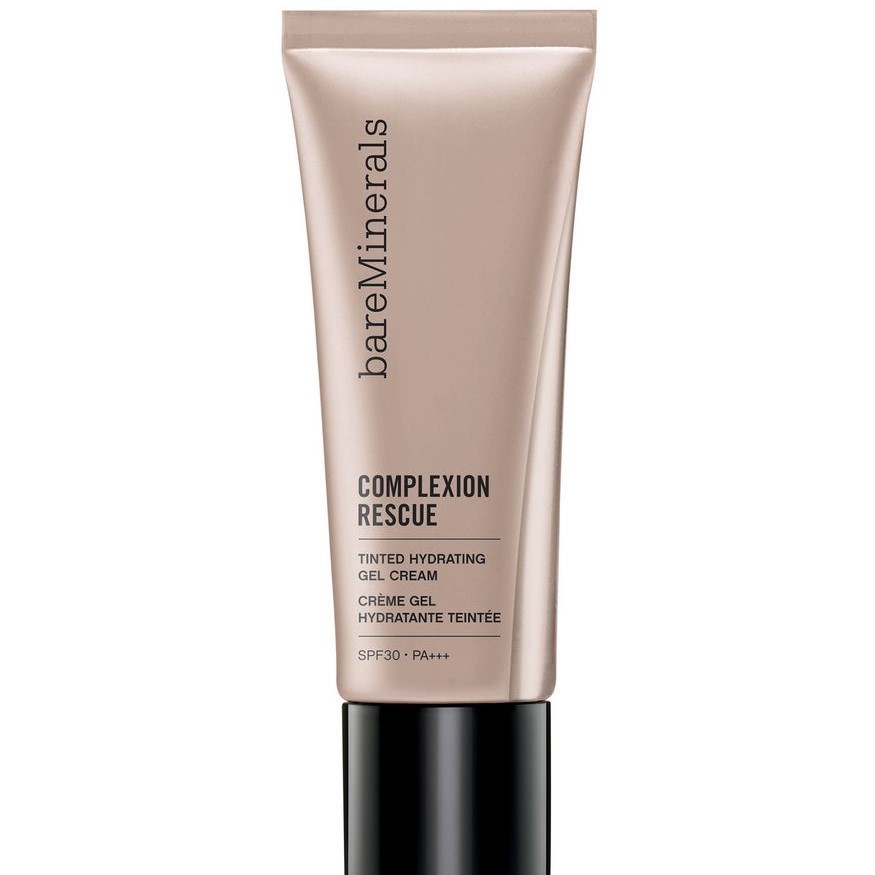 Not every day requires full coverage. Sometimes, moisture is the focus and a touch of color is all that's needed. The bareMinerals Complexion Rescue Tinted Moisturizer is a 3-in-1, pumping up skin's moisture levels by 215% in one week (wow), thanks to the inclusion of Hyaluronic acid.
Now, you may be thinking, that sounds mighty slick—but it's water-based, not oil, so what you're getting is non-greasy moisture that refreshes and doesn't weigh the skin down.
Available in 20 shades, you can build your coverage by using less or more in one go for days where you find a little more pigment is needed.  What we love about this brand is that if you're a newcomer, you can match your old shade with one of theirs—making buying online so much easier.
Equipped with SPF 30, get a 1.18fl oz tube of the Complexion Rescue Tinted Hydrating Gel Cream for $33.
Need more coverage? Try the bareMinerals barePro foundation.
bareMinerals Blemish Rescue Skin Clearing Loose Powder Foundation Review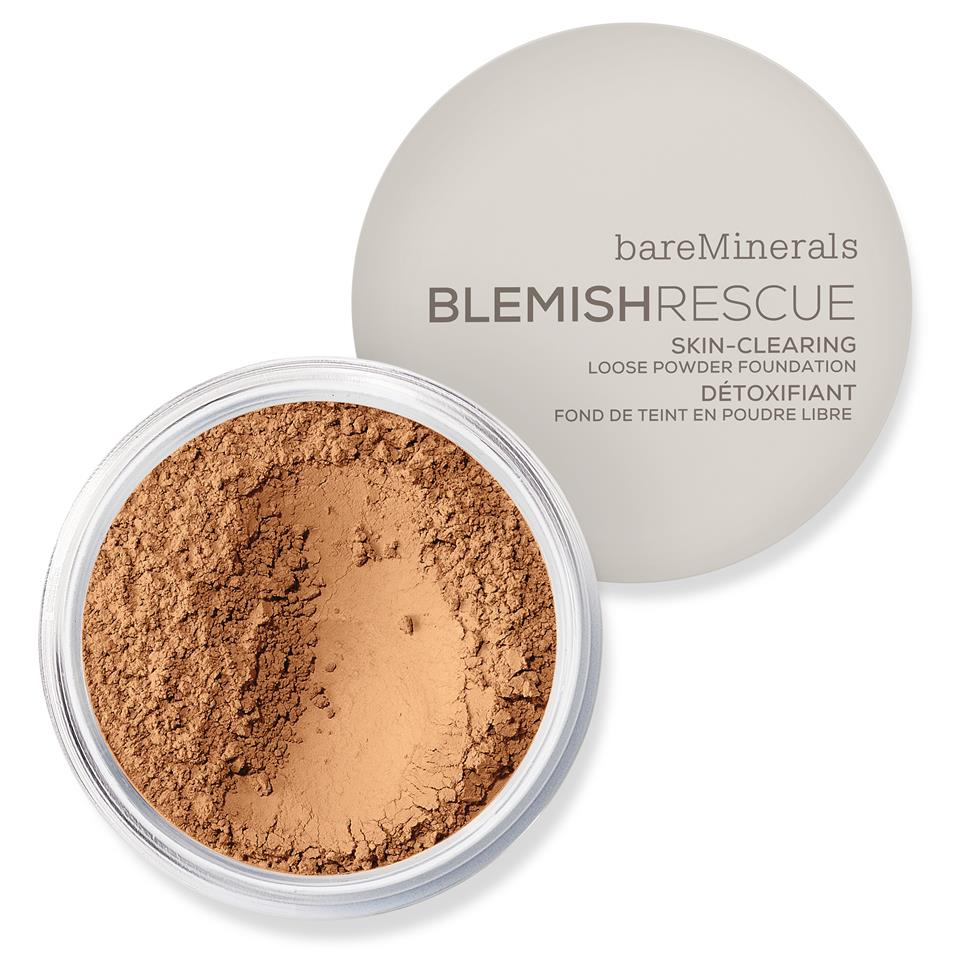 For years, makeup has been acne's worst nightmare. Sure, it covers it up, but it can also clog your pores—meaning more breakouts and irritation are sure to come.
The bareMinerals Skin Clearing Loose Powder does things a little differently. It uses 0.5% salicylic acid, zinc, sulfur, and kaolin clay to help combat breakouts, along with nourishing oat protein to soothe.
Allowing for buildable coverage, this bareMinerals foundation comes in 15 shades that create a matte finish that demolishes shine.
Clinically proven to clear up acne in three weeks, a 0.21 oz jar of the bareMinerals Blemish Rescue Skin Clearing Loose Powder Foundation is $23 (down from $29).
Take a look at the bareMinerals before and after photos to see how much coverage this foundation will provide.
bareMinerals Concealer Review
We all have those trouble spots—redness, dark circles, uneven skin tone—and that's where concealer comes in. To cover it is one thing, but to help correct those imperfections while you cover them is another thing entirely.
Below, you'll read about a top-selling bareMinerals concealer that works overtime to do just that.
bareMinerals Blemish Rescue Skin-Clearing Spot Concealer Review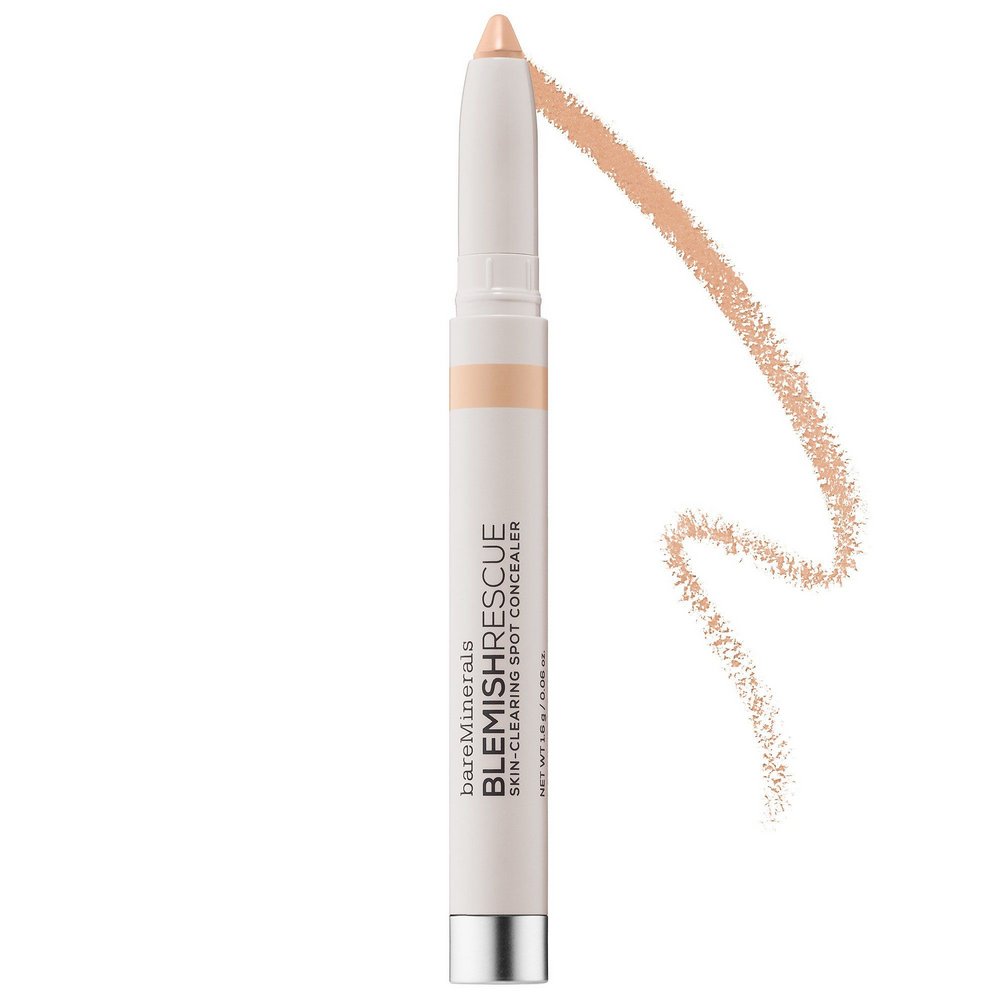 As we age, our skin dries out, so it's important to put that moisture back in. And surprisingly, it's that moisture that resolves other issues like rough texture, darkness, and fine lines.
The bareMinerals Blemish Rescue Skin-Clearing Spot Concealer gives your skin a rush of moisture, along with salicylic acid, zinc, sulfur, and kaolin clay to address dry, acne-prone skin. This concealer even has mushroom stem extract and licorice root extract to heal and soothe the skin.
Once you put it on, it stays put all day, doesn't transfer, and won't smudge. Wear it to the gym if you like, sweat won't get to it either.
Providing full coverage and available in 10 shades, a 0.06 oz jar is $18 (normally $22).
bareMinerals Lip Gloss Review
Gone are the days when you had to use chapstick first for moisture, then colored gloss after for looks. The brand's lip gloss is like a 2-in-1, hydrating lips while giving them brilliant shine and subtle color.
This bareMinerals review will take you through two of its glosses, one that's loved for its nourishing effects and the other for its wide shade selection and buttery application.
bareMinerals Mineralist Lip Gloss-Balm Review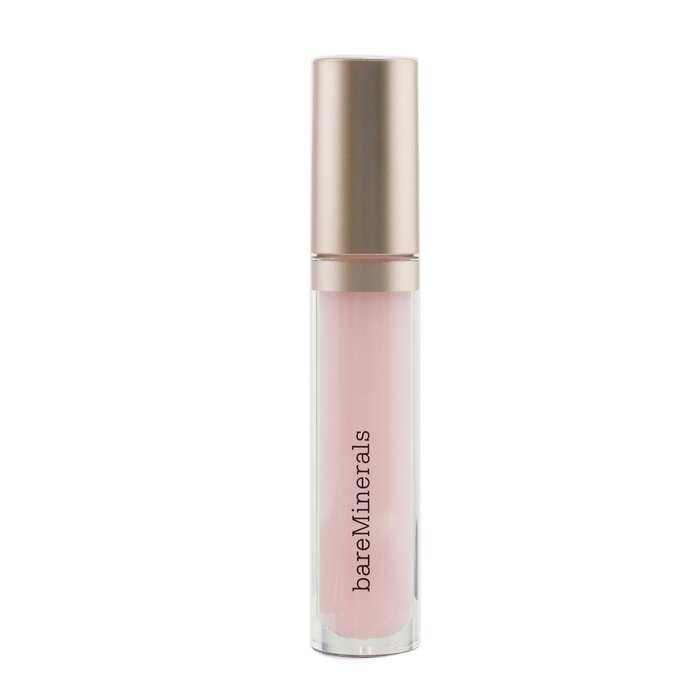 Chapstick is great. It serves a purpose and it even comes in tinted colors. But, at the end of the day, it's chapstick, and it just can't offer the coverage, shine, and texture that lip gloss can.
The bareMinerals Mineralist Lip Gloss-Balm gives you the best of both worlds. Using cold-pressed fruit oils to soften lips while minerals do their thing to bring you bold color and a non-sticky formula.
It comes in 15 shades, perfect for adding moisture on hot, sunny days or a pop of welcome color in the cooler months.
Pick up a 0.13 oz tube of this bareMinerals lipgloss for $20.
bareMinerals Gen Nude Buttercream Lip Gloss Review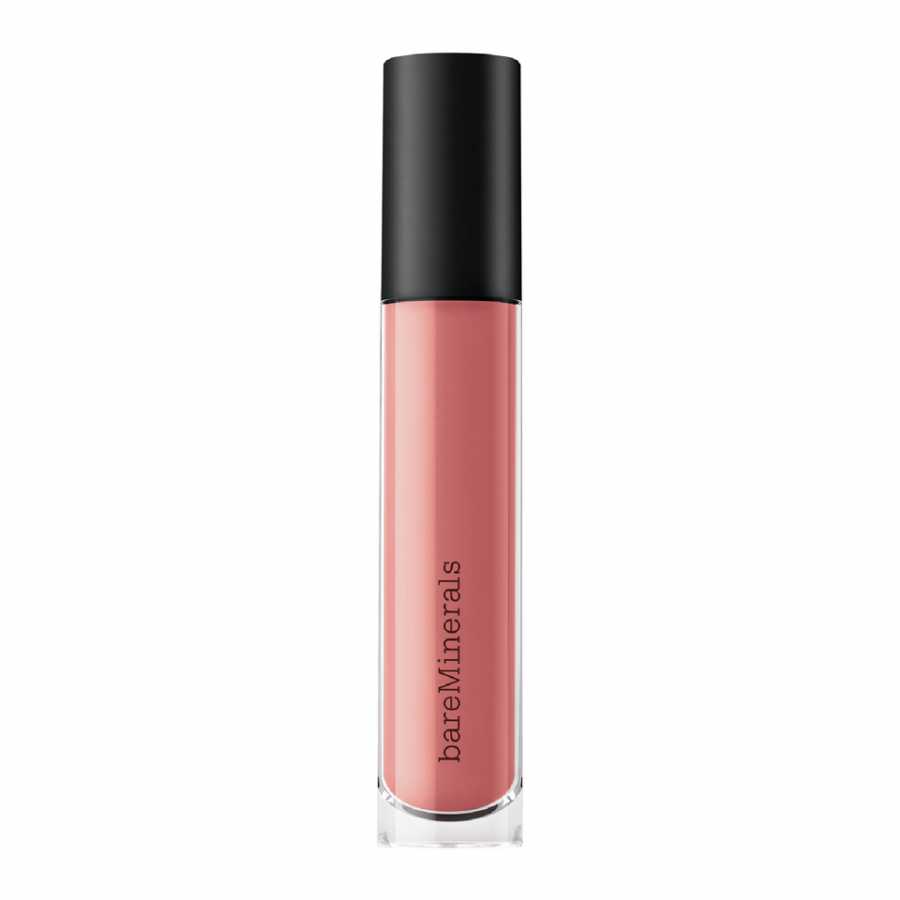 Say the word buttercream and we're in. The bareMinerals Gen Nude Buttercream Lip Gloss has a dreamy texture that glides on like a fantasy. Made in 60 shades and four finishes, each one has a delicious, natural vanilla scent.
After swiping this product on your lips, they'll get a hit of moisture and added plumping benefits without being sticky.
Gen Nude Buttercream Lip Gloss's ultra-creamy formula glides and provides one-coat medium coverage with glistening plumping and shine.
Indulge in a 0.13 oz tube of this gloss for $15 (from $19).
bareMinerals Blush Review
Blush brings a fresh look to lifeless cheeks. Swipe some on to create rosy color for the perfect finishing touch to natural or glam makeup. Below, you'll read about the brand's best-selling bareMinerals blushes offered in classic and nude shades.
bareMinerals Loose Powder Blush Review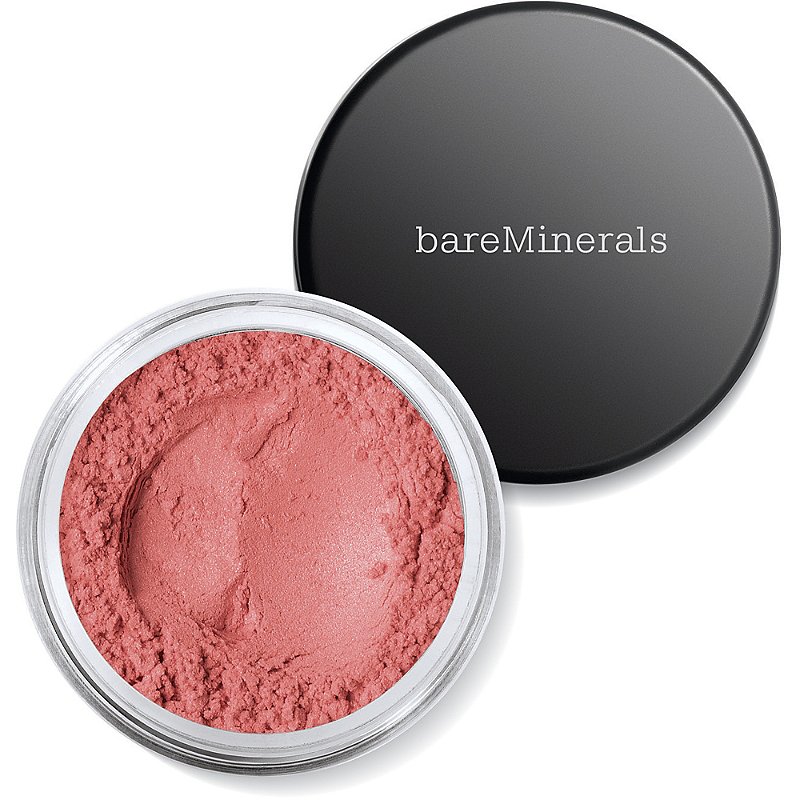 Where bronzer would be the sassy friend, blush would be the perky one. The bareMinerals Loose Powder Blush comes in five shades to give your cheeks a natural, healthy glow that lights up a room.
This loose powder has a creamy consistency that glides over cheeks and blends seamlessly with foundation. Get a 0.03 oz jar for $23.
Need some tools for proper blending? Head to the tools section to check out the bareMinerals brush set.
bareMinerals Gen Nude Powder Blush Review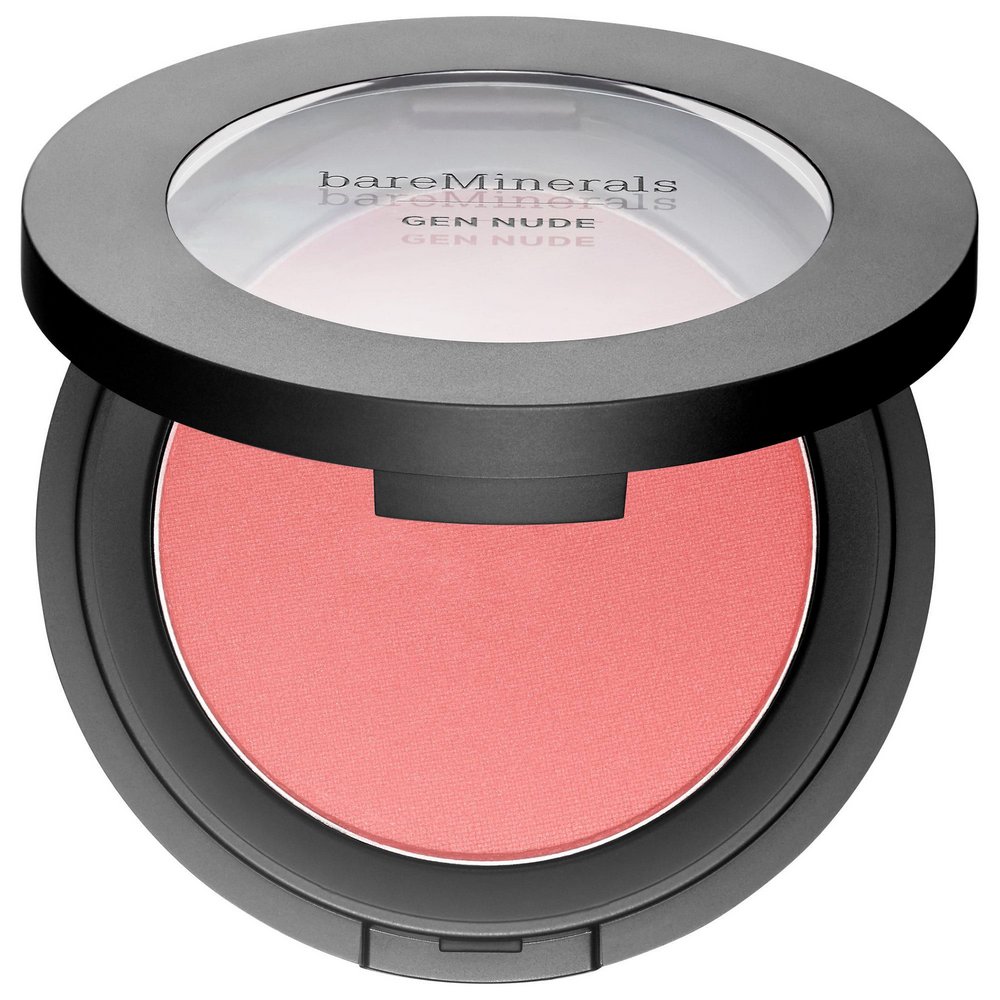 Made in 10 nude shades, this blush boasts a natural, buildable color that offers a blurring effect to create a flawless look. Designed to mimic a natural flush, you'll find color selections in these four categories:
Each color family offers three levels, light, medium, and dark, to help you pick one that most closely resembles your own.
With a creamy consistency, this soft-look Gen Nude Powder Blush comes in a 0.21 oz jar and is $25.
If you love blush but like to switch things up, try the bareMinerals contouring powder instead.
bareMinerals Mineral Veil Review
You've done it. Created the exact look you were going for. Cue humidity, sweat, and the occasional face touch and—poof! Your makeup is nowhere to be seen. Finishing powder can help with that, sealing your look, and keeping it in place throughout the day and night.
This bareMinerals review will show you the brand's signature Mineral Veil Finishing Powders that not only set, but protect, and nourish as well.
bareMinerals Mineral Veil Finishing Powder Review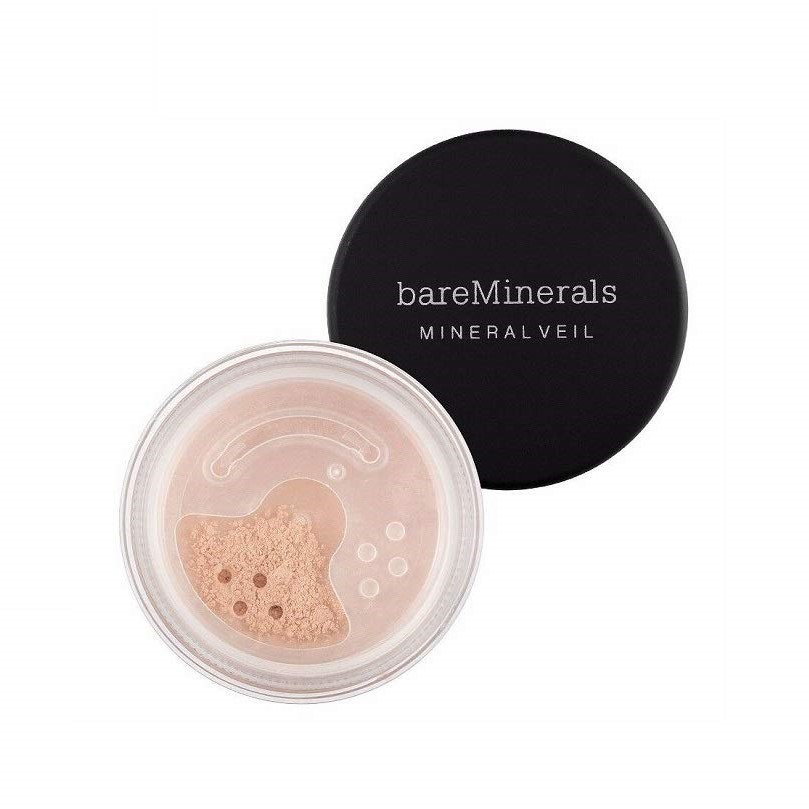 The last thing you want is a setting powder that makes you look like you live in the 1800s. Cakey makeup is never ideal, and yet so many powders do just that.
The bareMinerals Mineral Veil Finishing Powder is super light, so while it helps keep things set, it won't look unnatural. The powder gives skin a soft-look focus, like your favorite filter, except in real life.
It comes in four options:
Original: gives a matte look
Tinted: great for darker complexions
Illuminating: brightens things up
Hydrating: creates a natural glow
Finish your look and keep it in place with a 0.21 oz jar of Mineral Veil Finishing Powder for $27.
bareMinerals Mineral Veil Finishing Powder SPF 25 Review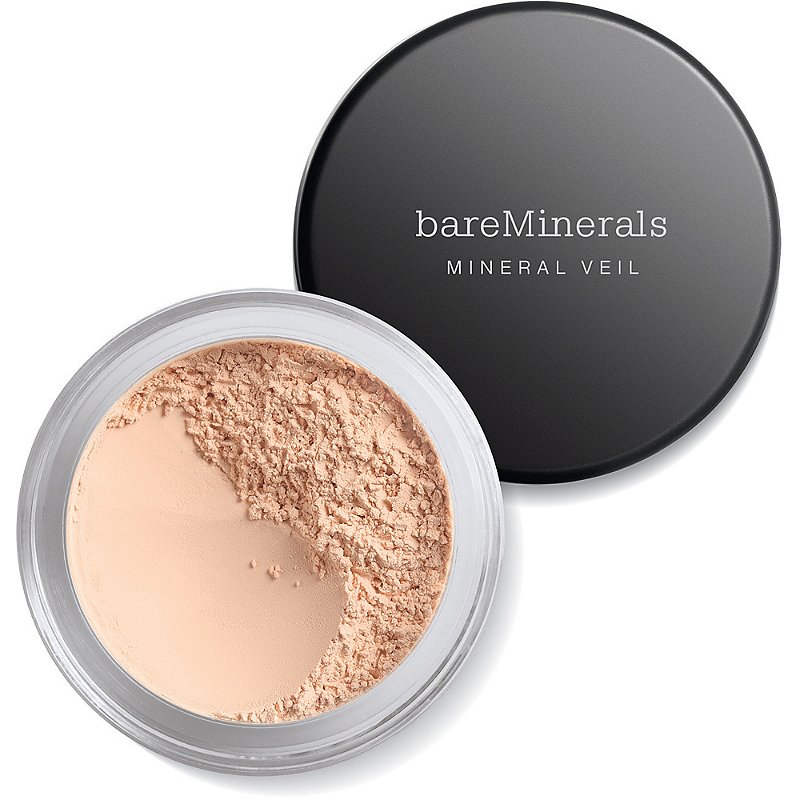 Sun damage causes aging skin. The more protection you can give your face, the better. The bareMinerals Mineral Veil Finishing Powder SPF 25 sets makeup while covering it with a layer of heroic SPF so that you can look good now, and look great in 10 years too.
Its silky formula softly blurs imperfections to reduce the look of fine lines and large pores. Offered in an Original formula only, 0.21 oz of the bareMinerals Mineral Veil Finishing Powder SPF 25 is $27.
bareMinerals Skincare Review
Before you even think about makeup, consider skincare. Though the brand's products have some handy, built-in boosters, they don't always take the place of a solid skincare regimen.
Ahead, you'll find bareMinerals best-selling skincare products, including a cleanser and a serum.
bareMinerals Pure Plush Gentle Deep Cleansing Foam Review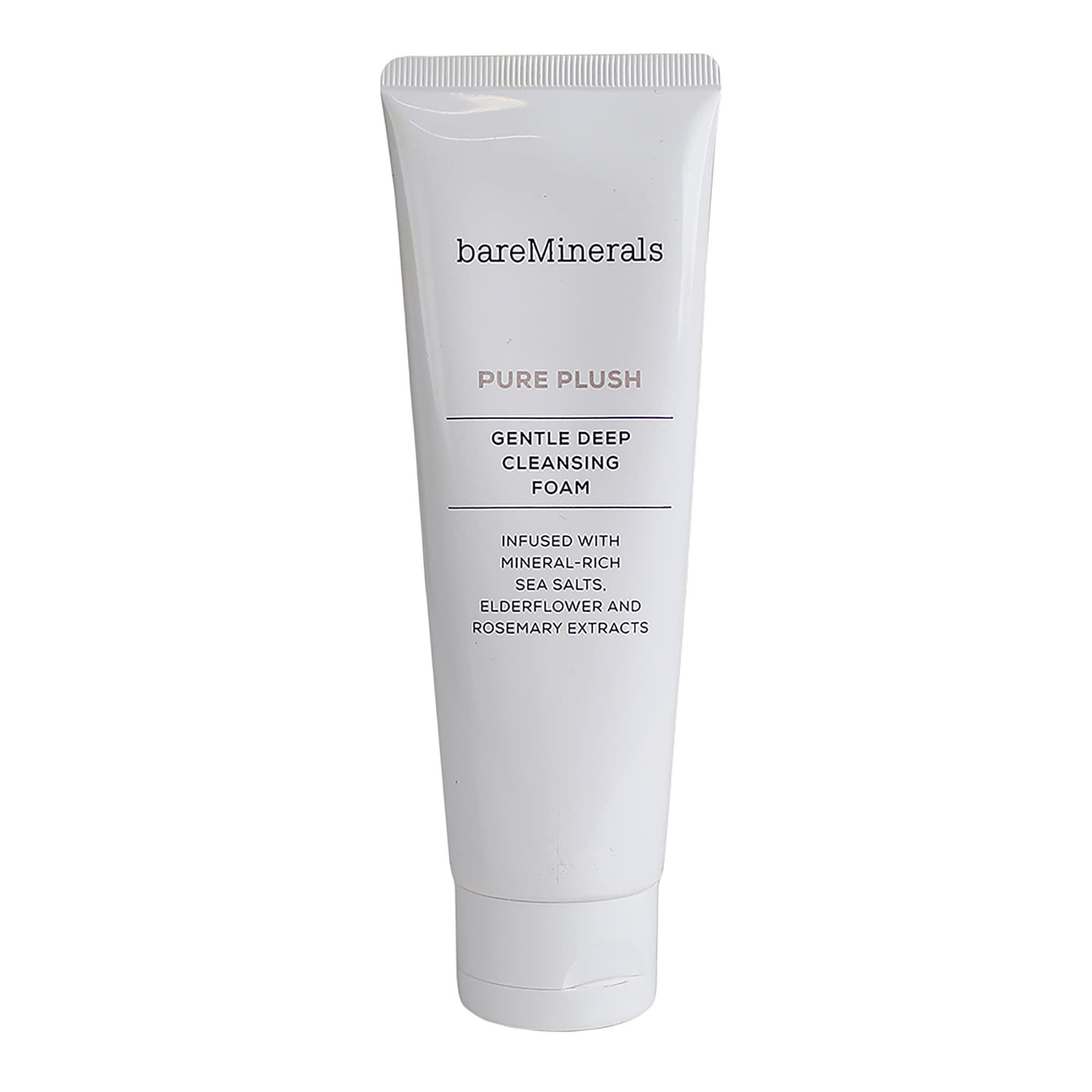 With great makeup usually comes a great cleanser. Certain bareMinerals products are clean enough to sleep in, but it's a good idea to give your skin a break and start at ground zero each day, especially if you use serums and creams.
The bareMinerals Pure Plush Gentle Deep Cleansing Foam reaches down into pores to pull out every last bit of dirt, makeup, and grime, while infusing skin with healing sea salt, rosemary, and elderflower.
Soften, cleanse, and renew skin with a 4.2 oz tube of this luxurious bareMinerals face wash for $22.
bareMinerals Skinlongevity Long Life Herb Serum Review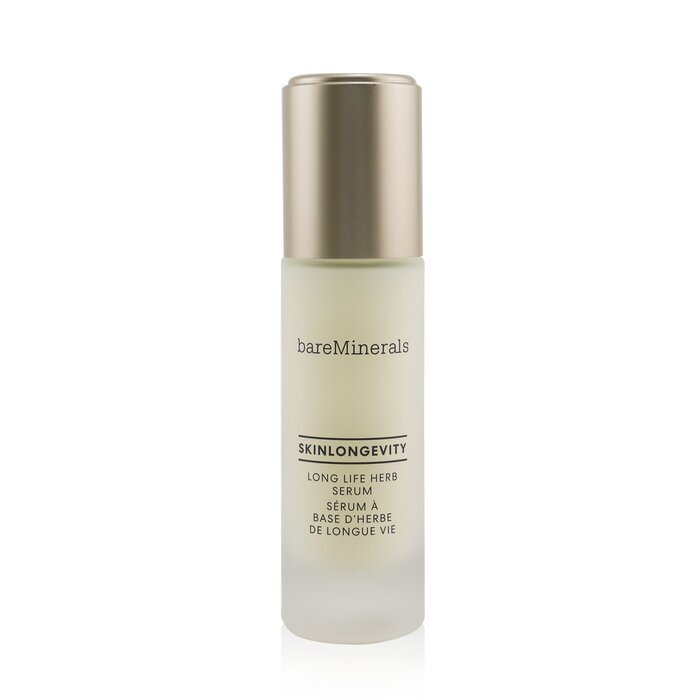 Now that you've found a good face wash, what's your next step? If you have aging skin or simply want to reinforce it for the years to come, the bareMinerals Skinlongevity Long Life Herb Serum may be a good place to start.
It's centered around the Long Life Herb, which is apparently found on the island of Okinawa, Japan, on which the world's oldest-living women reside. Clinically proven to strengthen skin, this means it will be able to defend itself better against pollution, free radicals, and stress.
Along with ginger and niacinamide, this serum promises to reduce signs of aging, such as fine lines, wrinkles, and dark spots.
Get a 1.7 oz bottle of bareMinerals Skinlongevity for $62.
Is bareMinerals All-Natural?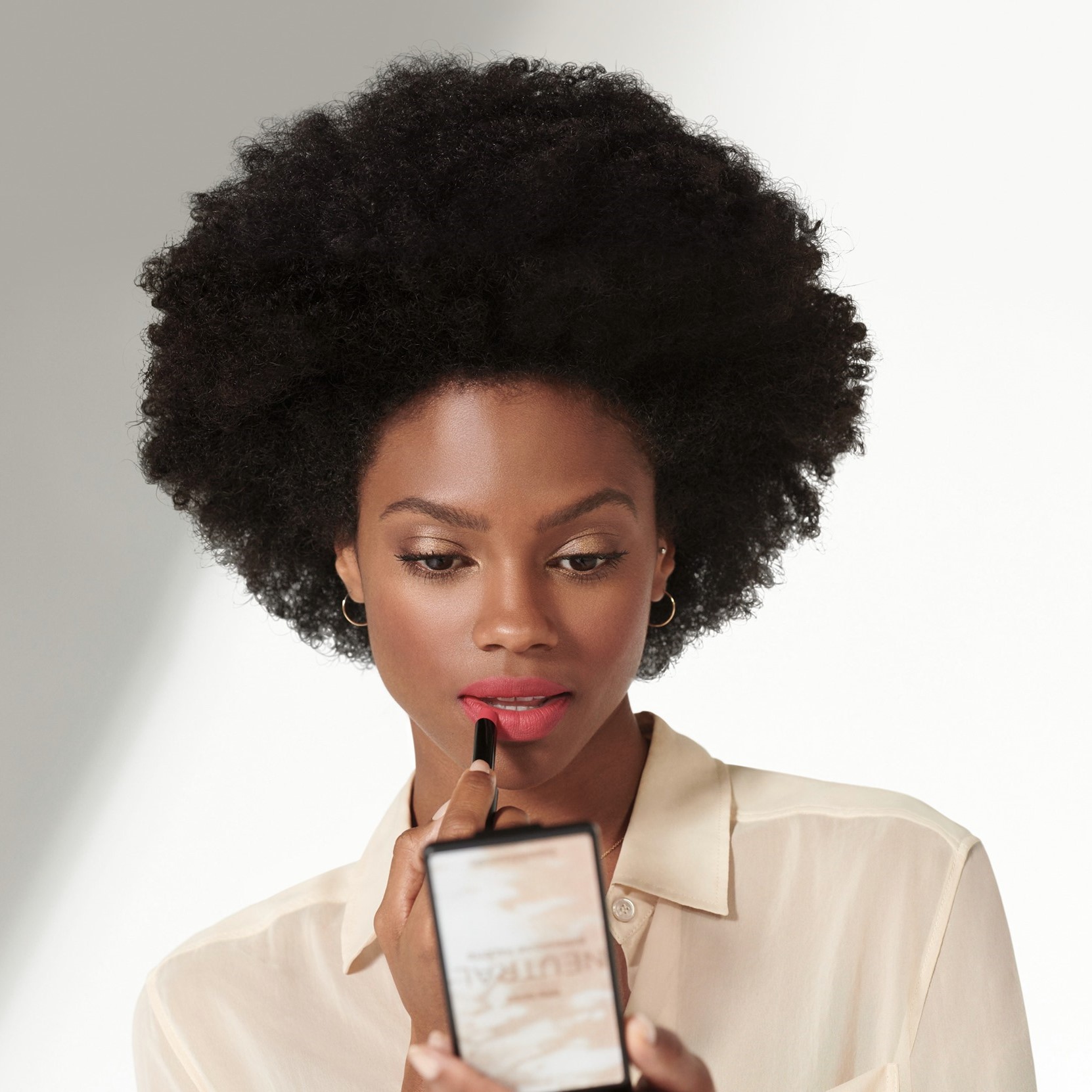 bareMinerals' whole clicker is that its products are natural. The brand boasts five ingredient mineral foundations and 100% natural lipstick, but not every ingredient found within the brand's product lineup is completely natural, like Bismuth oxychloride.
This mineral is inorganic, and while it's considered safe by the FDA, it's not natural and therefore we can't say that the brand is completely "all-natural".
Is bareMinerals Toxic?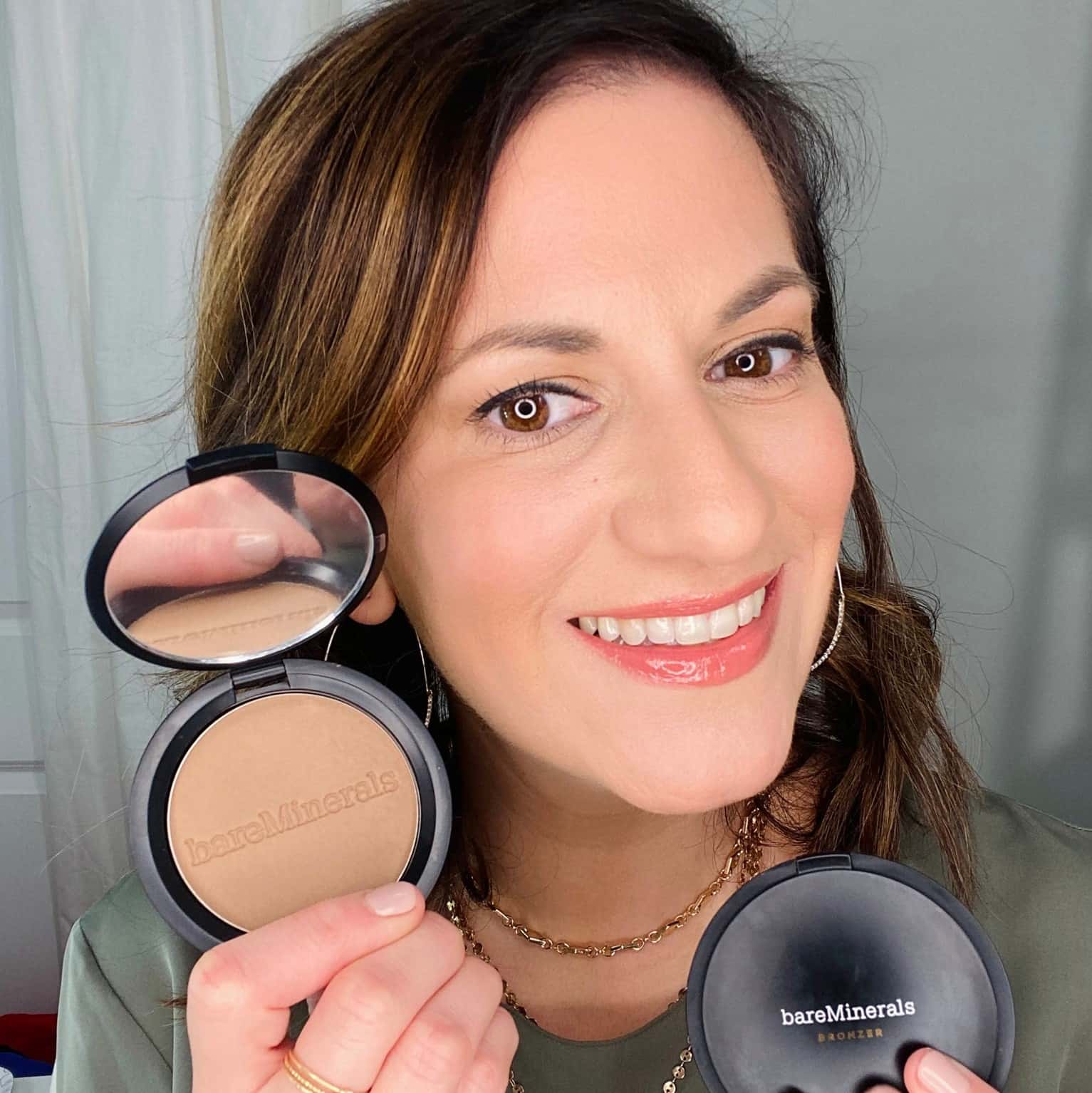 bareMinerals is supposed to be toxic-free, clean makeup. And while it's leagues ahead of other brands (and always has been), it's still not clean enough for some green beauty queens who rule out metal oxides from their makeup collections.
Metal oxides, like aluminum, may not be ideal for skin because of the way they block pores and possibly enter the bloodstream if in small enough particles.
Apart from this fact, the brand's collection is non-toxic. Its formulations are all free of phthalates, triclocarban, microbeads, chemical sunscreen, formaldehyde, parabens, and other toxins commonly found in makeup.
Who Is bareMinerals For?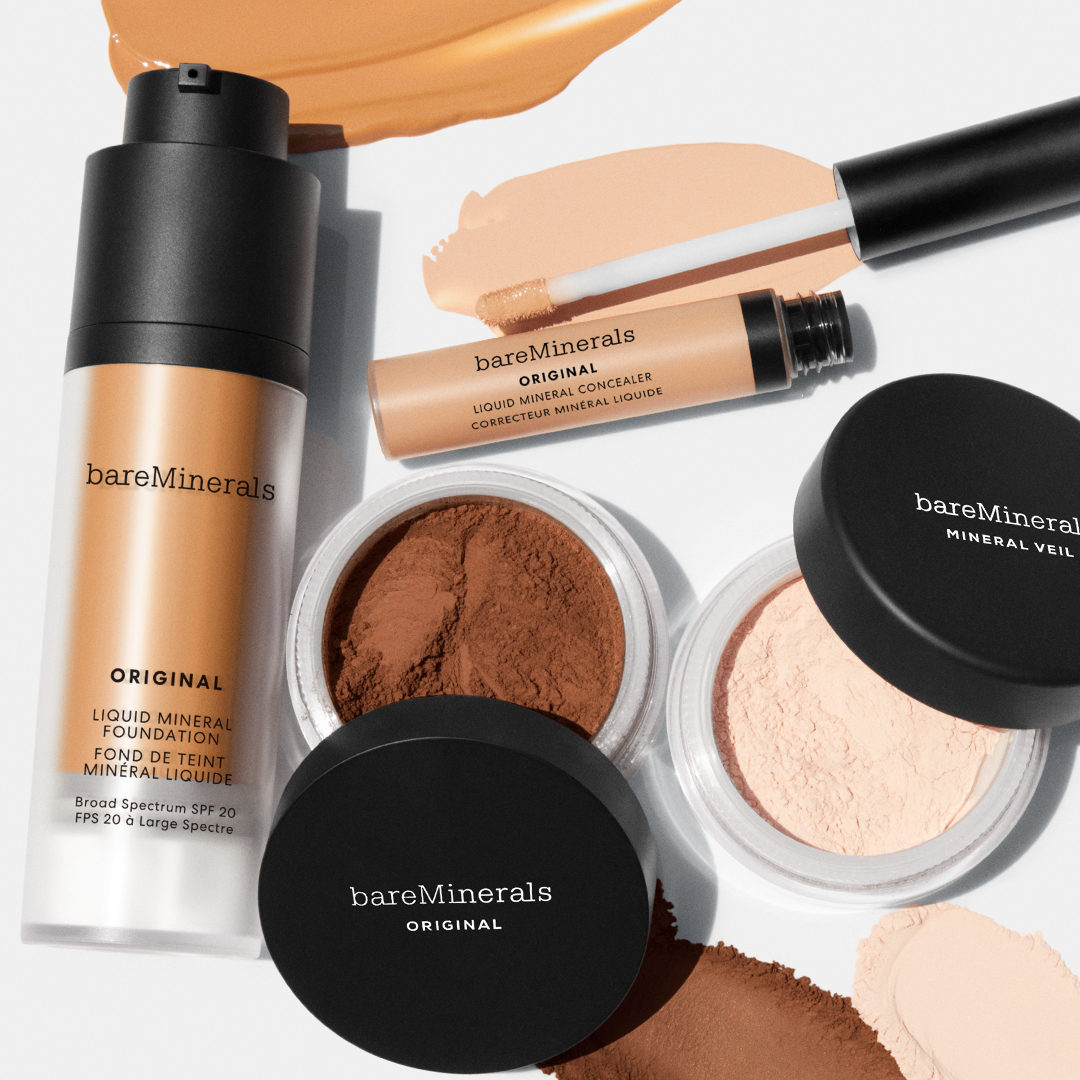 bareMinerals was one of the first clean beauty brands on the market. Its whole gimmick was its non-irritating, non-toxic foundation that closely matched your skin and actually did something for it, rather than fill it with toxic goo.
Today, the brand has a broader product lineup, including a greater makeup range and skincare items, which means that those looking to improve wrinkles, acne, dark circles, and uneven skin tone may benefit from choosing bareMinerals.
Along with addressing skincare concerns, bareMinerals makeup is clean. It's free from a lengthy list of toxic compounds which makes it an ideal choice for anyone looking to clean up their beauty regimen.
Although the brand isn't completely vegan, the majority of its products are, and it is 100% cruelty-free. So, while vegans may not get to use every item the brand has to offer, they can pick and choose which ones align with their values.
Comparison: bareMinerals vs. PUR Cosmetics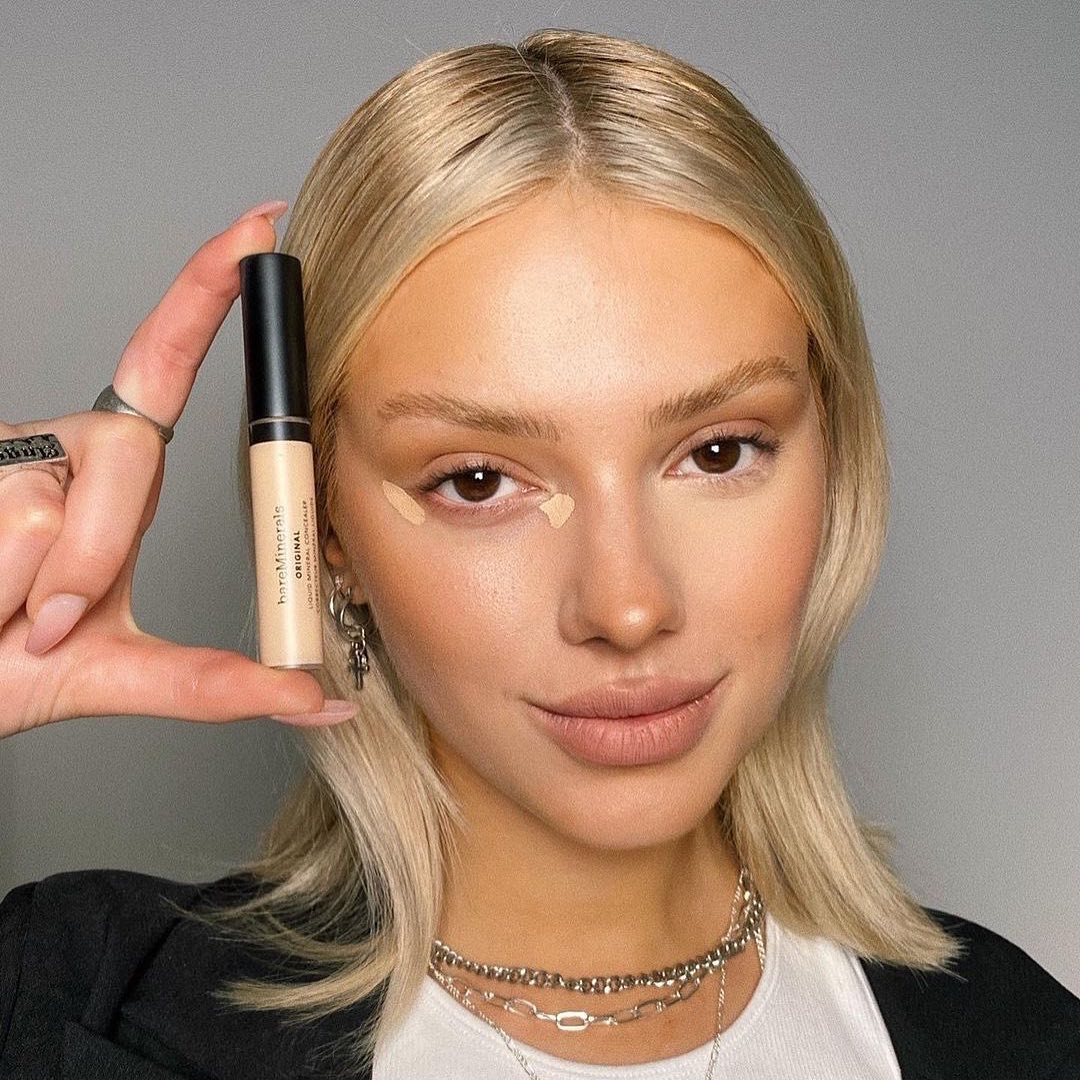 As more studies about how chemicals and toxic compounds affect our health, clean beauty brands continue to rise. In this section of our bareMinerals review, we'll be comparing our featured brand with PUR cosmetics, another clean makeup and skincare brand.
Just like bareMinerals, our competitor has a similar product lineup. The two brands are on par in terms of qualities—like being cruelty-free and free from parabens, sulfates, talc, and a handful of other nasty ingredients, but PUR is also vegan, whereas our featured brand isn't completely vegan.
To help flush out some differences, we decided to zoom in on one of each of the brand's similar products, the PUR Cosmetics 4-in-1 Pressed Mineral Makeup Broad Spectrum SPF 15 Powder Foundation and the bareMinerals Original Loose Powder Foundation Broad Spectrum SPF 15.
PUR Cosmetics
SPF 15
Skincare ingredients like retinol and vitamin E
26 shades
0.28 oz
$30
bareMinerals
SPF 15
Only 5 ingredients
Promotes clearer skin over time
30 shades
0.28 oz
$32
These two powders do different things, but it's nice when makeup has a greater range of shades so that you have a better chance of getting one that actually matches your skin properly. It's cool that PUR Cosmetics Powder Foundation has skincare ingredients as well, but it looks like both of these powders can improve skin conditions over time, just different ones (wrinkles vs acne).
Is one brand drastically better than the other? No. They're pretty well matched in terms of clean ingredients, practices, and prices. The one you choose has more to do with what you're looking for in a product.
If you need the entire brand you buy from to be vegan, then your answer is simple. bareMinerals does have some vegan items, but not all. If you like fewer ingredients and feel comfortable with the results shown through clinical trials, then our featured brand may be the better choice.
If you would like to learn more about PUR Cosmetics, you can check them out in our full PUR Cosmetics Review.
bareMinerals Reviews: What Do Customers Think?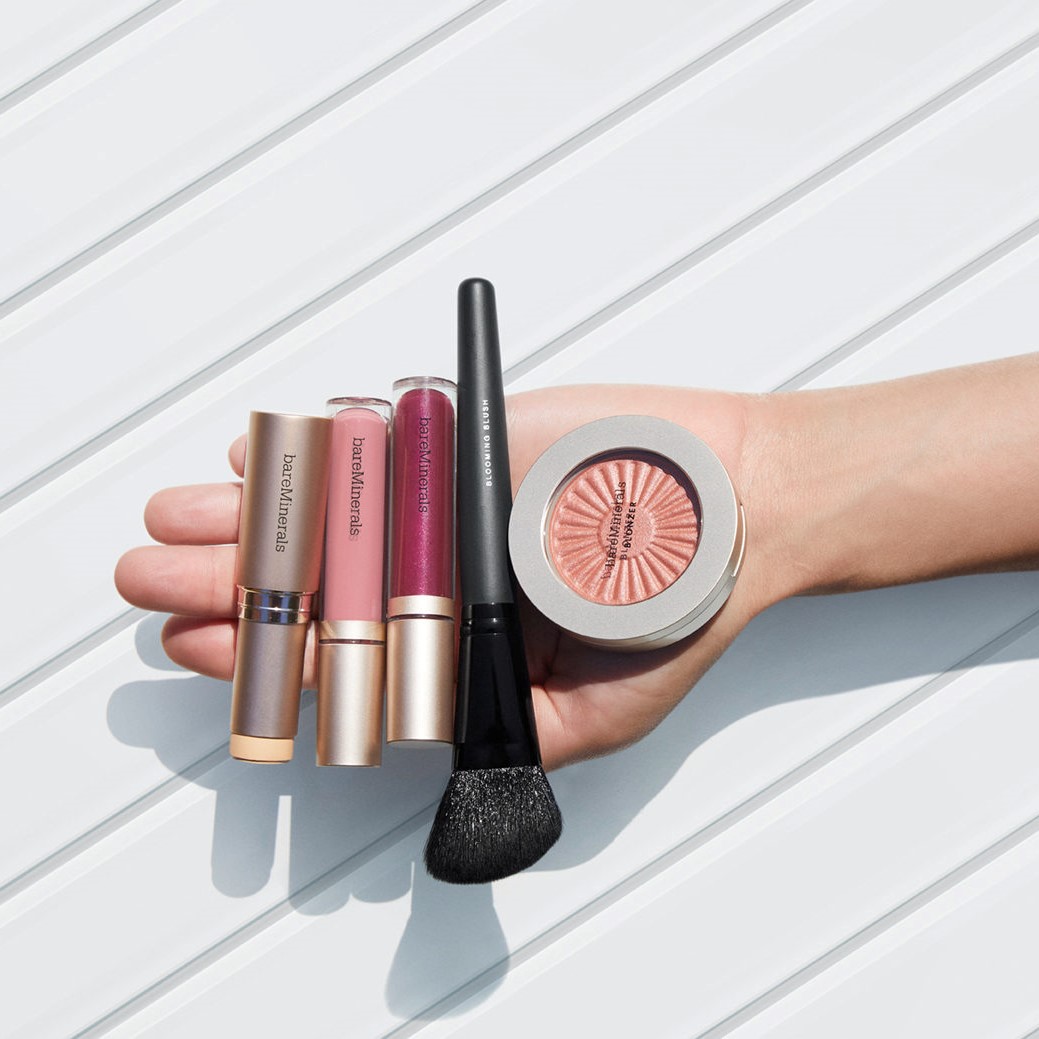 If you're reading this bareMinerals review, then there's a chance you've tried your fair share of makeup. But even if you're new to the glamour game, choosing between beauty brands can be totally overwhelming.
Think of this section like a group of your closest friends. They give you the inside scoop on a few products along with their honest feedback—good and bad.
Below, we'll provide a variety of customer comments sourced from the brand's website, Sephora, and the Better Business Bureau so that you can see what the quality and effectiveness of the brand's products are really like.
We rounded up a few of bareMinerals' bestsellers and their ratings and compiled them into a neat little list below to give you a general vibe about how customer enjoy their products:
Skin Longevity Long Life Herb Serum: 4.4/5 stars from 7,660 ratings
Pure Plush Deep Cleansing Foam: 3.8/5 stars from 363 ratings
Mineral Veil Finishing Powder: Original 4.1/5 stars from 410 ratings
GEN Nude Powder Blush: 4/5 stars from 78 ratings
Mineralist Eyeshadow Palettes: 4.5/5 stars from 247 ratings
Though we're a fan of the bareMinerals eyeshadow palettes, we were blown away by the number of reviews for the Skin Longevity Long Life Herb Serum (and curious about how the herb works), so we decided to take a closer look.
It was a common opinion among shoppers that the serum is lightweight and isn't sticky. One bareMinerals review read, "I have been using this serum for almost a year. In that time my skin has never looked more youthful and glowing. I've been searching for a powerful yet gentle serum that works." Others say that it totally refreshes and hydrates skin as well.
Moving on to Sephora, we checked out ratings for the bareMinerals Original Foundation Broad Spectrum SPF 15. The powder received a 4.2/5 star score and 19.3k ratings.
What did customers like most? It looks like those with sensitive skin enjoy how skin-calming it is as well as the coverage it provides. Take this 5-star bareMinerals review:
"I have very fair skin, freckles, rosacea, dark undereye circles and I struggle to find a foundation that stays, full coverage, and doesn't leave my skin orange." That's a lot to ask for and really cool that she found that in bareMinerals foundation.
Other products score well on Sephora's site too. Here are some of the most-rated options:
Gen Nude Blonzer Blush + Bronzer: 4.6/5 stars from 208 ratings
Mineral Veil Talc Free Setting Powder: 4.5/5 stars from 5,945 ratings
Mineralist Hydra-Smoothing Lipstick: 4.5/5 stars from 1,837 ratings
Feeling pretty stoked about our findings with bareMinerals makeup and skincare, we decided to look into its customer service on the Better Business Bureau. We found an A+ rating and just 9 complaints made over the last 3 years.
The complaints were made in these areas:
Delivery Issues (3)
Problem with Product or Service (6)
There was no common thread among the complaints that raised any red flags, and we appreciate that the brand responded to customer issues in a timely manner, resolving all that popped up.
From what we found, bareMinerals appears to be a solid brand. Its products are effective and non-irritating and very few complaints require customers to resort to the BBB—meaning the majority is resolved through the brand's regular customer service department.
Is bareMinerals Worth It?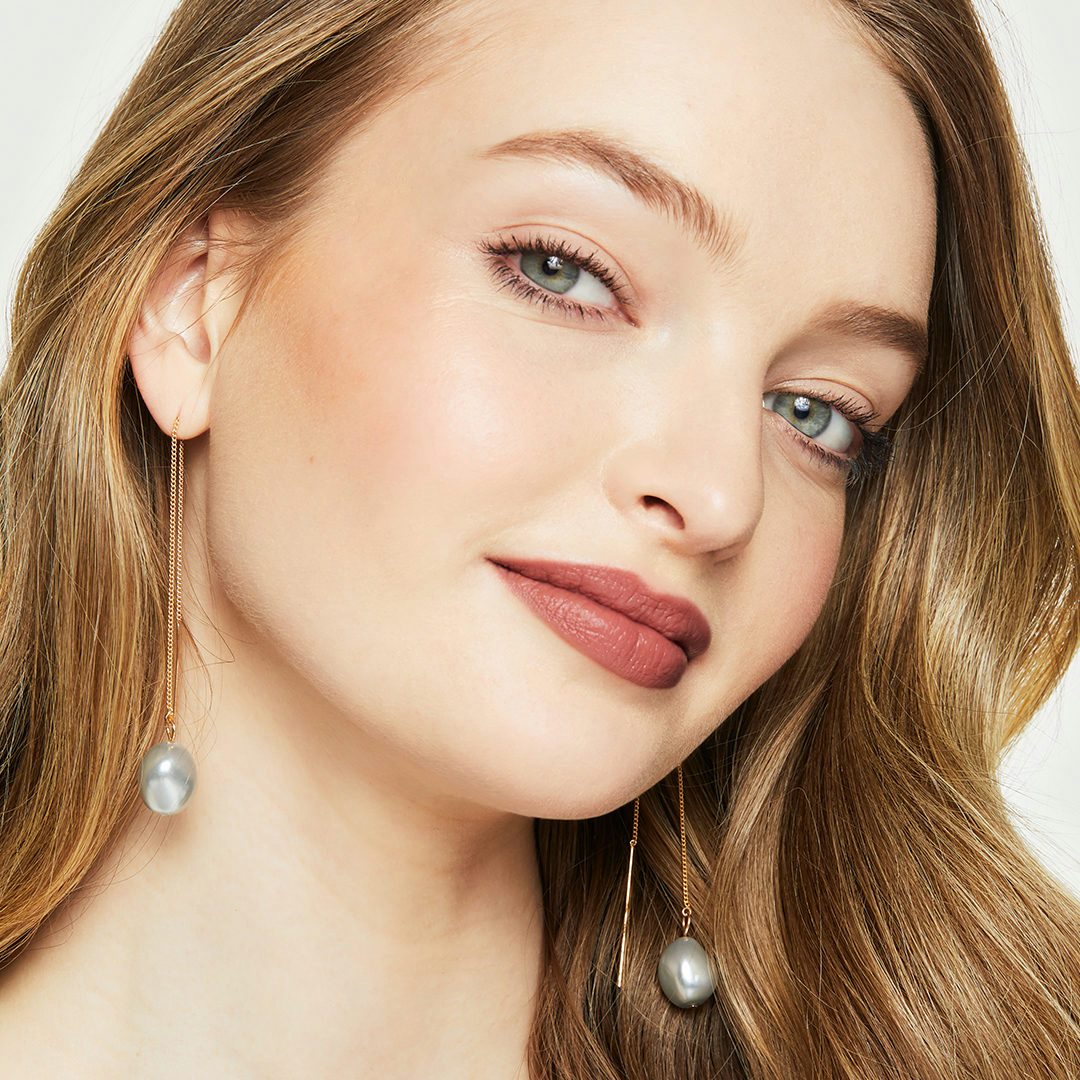 We certainly think so. bareMinerals has mid-level-priced products but they shine in terms of quality and effectiveness—showing us they're worth the money. And, the brand makes clean skincare that's much safer than typical makeup on the market.
We hope that the company continues to improve its formulas, but we certainly appreciate how many ingredients and toxic chemicals that the brand already leaves out. Throw in the many promotions, free shipping, and general accessibility of its items, and you have yourself a winning brand.
bareMinerals Promotions & Discounts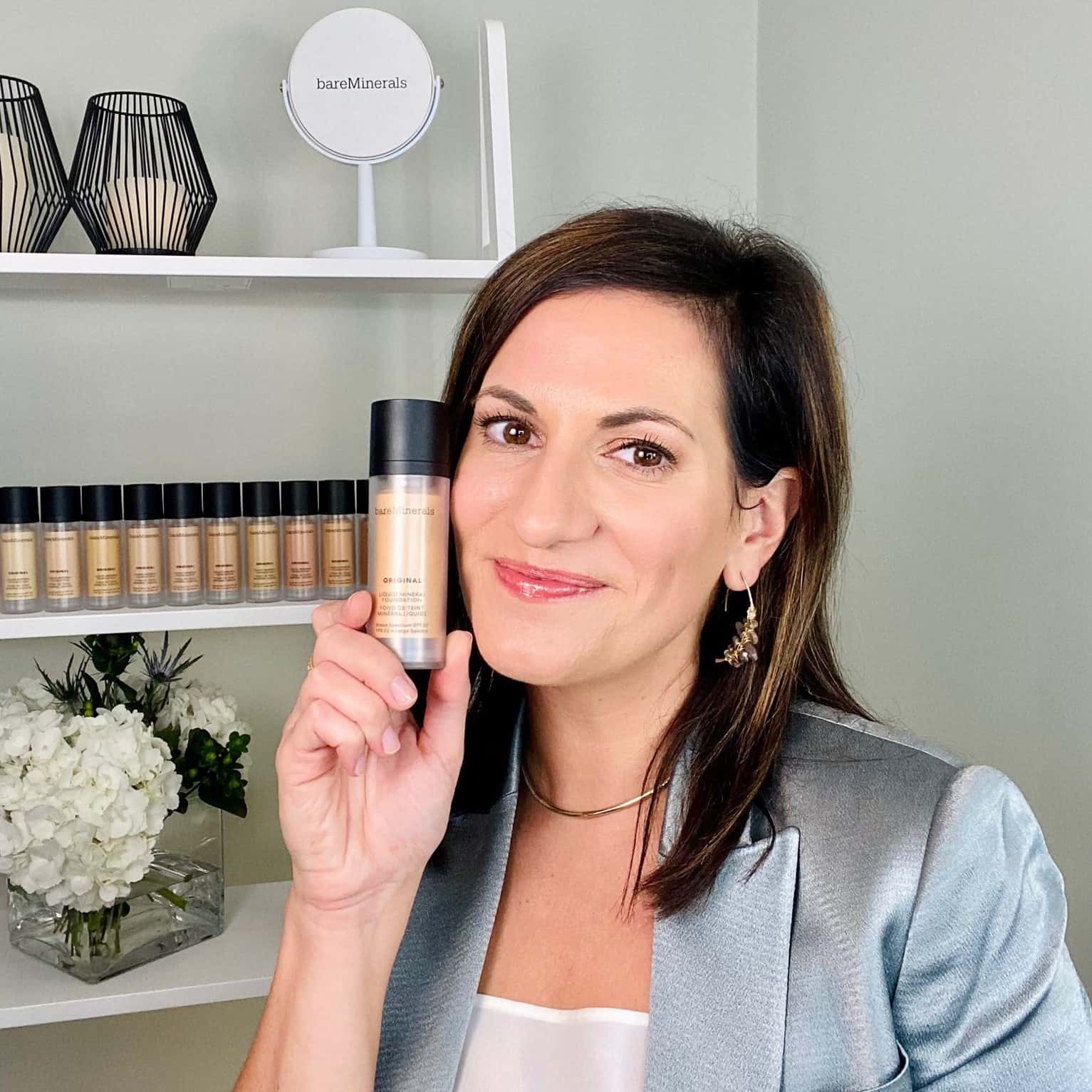 Who doesn't love a good deal? Throughout this bareMinerals review, we found quite a few. Take a look:
Get a free full-size eye cream with purchases over $75
Sign up for Auto Delivery and enjoy free shipping with every order
Refer a friend get $10 off
Join the mailing list to get 15% off your next order
Where to Buy bareMinerals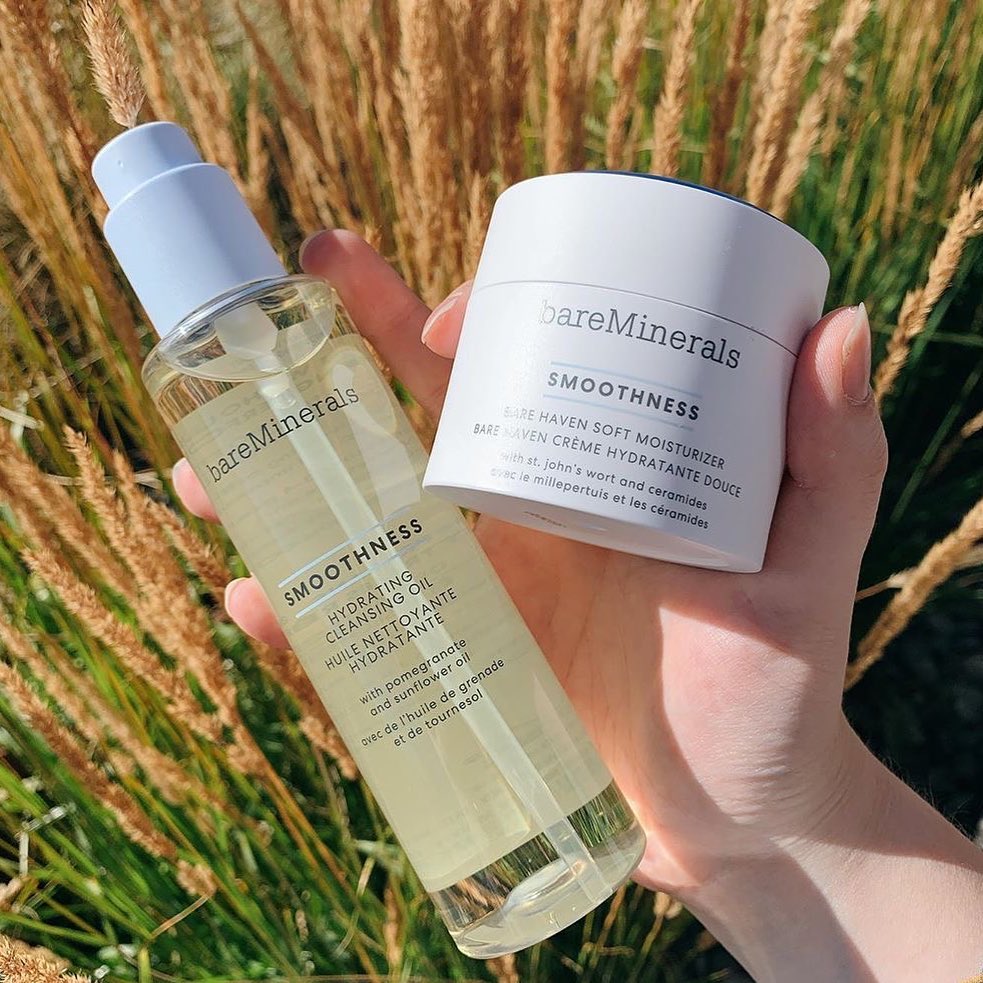 The company's products are sold all over the world, and of course, you can always find them at bareMinerals.com. But, also at shops like Sephora, MakeupAlley, Amazon, and Ulta Beauty.
FAQ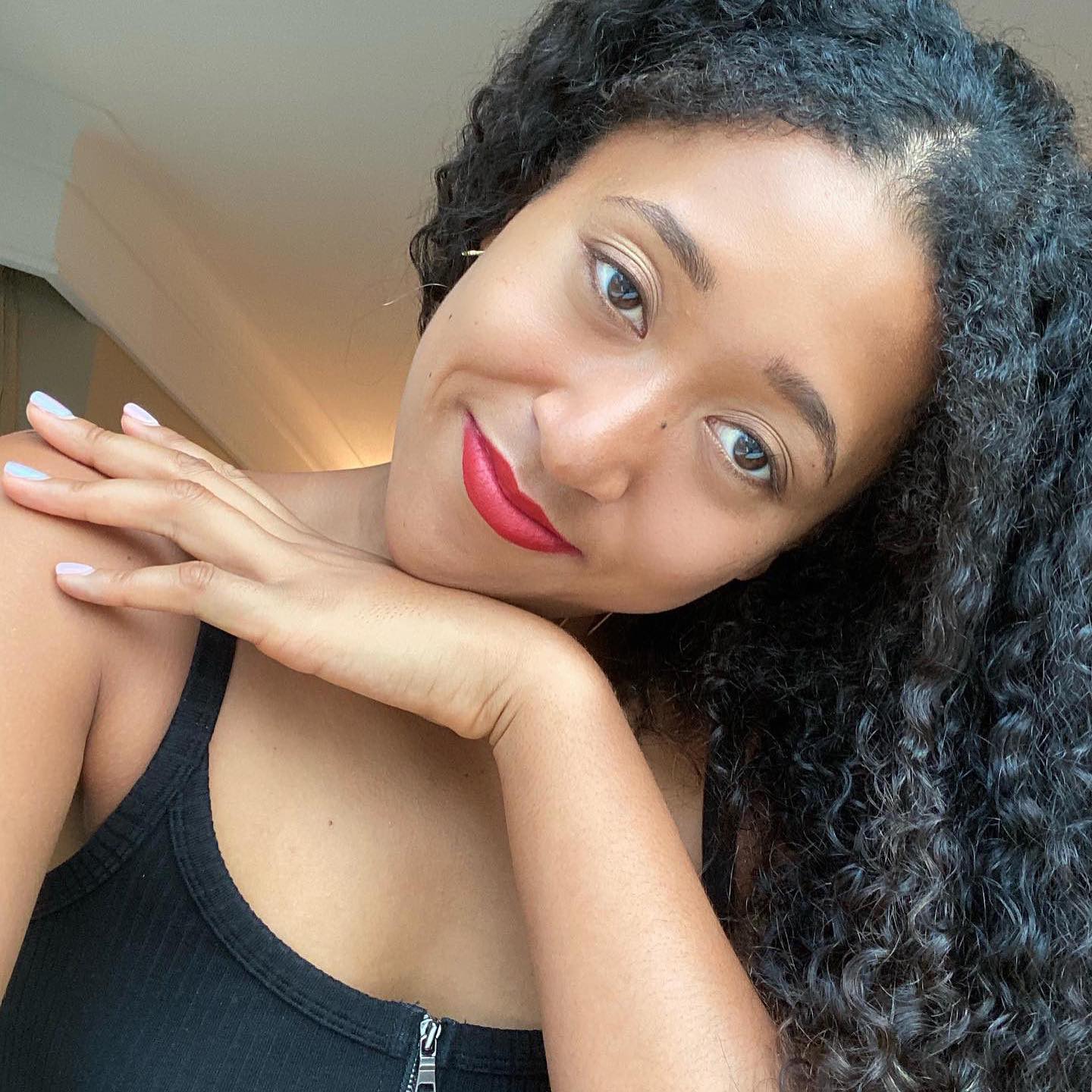 Who owns bareMinerals?
Created by Leslie Blodgett, bareMinerals is now owned by the Shiseido group.
Where is bareMinerals made?
Its makeup, including the bareMinerals palettes, is made all over the world, some in the USA, Canada, Switzerland, and even Germany. Its tools, like brushes, are made in China.
Is bareMinerals vegan and cruelty-free?
The bareMinerals makeup and skincare collection uses some animal-derived ingredients in its formulas, like beeswax, and even carmine (beetles), so, unfortunately, they're not a completely vegan brand.
But, they are totally cruelty-free and do not test their products or ingredients on animals (hooray!).
What is bareMinerals' Shipping Policy?
At this time, bareMinerals only ships to the US, US territories, and Canada. Shipping estimates are listed below:
Standard 3-10 business days $6 or free if order total is over $50
2-Day 2-3 business days $11
Overnight 1-2 business days $22
Canada 2-7 business days $26 or free on orders over $50
Once your order ships, you'll receive a confirmation email with a track line link that you can use to follow your order's progress.
What is bareMinerals' Return Policy?
You can return your bareMinerals order within 30 days of purchase if you need to. See below for some general guidelines around returns.
Gift cards are non-refundable
A prepaid return label is included with your order, be sure to attach this to the outside of your return package
If making a return by mail, not the reason for your return on the front side of the packing slip
When bareMinerals have received your order, it will take another 10 days to process
You can only make a return by mail if you bought your bareMinerals products from the brand's website
If you bought from the website, you can return in-store, just be sure to have your original order confirmation email handy
Save Up to 50% Off on Allbirds' Black Friday and Cyber Weekend Sale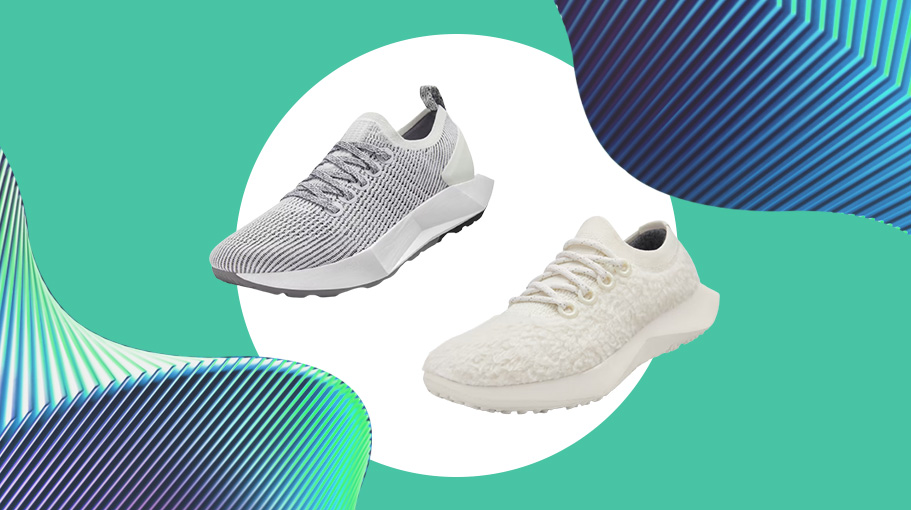 This post contains affiliate links. When you purchase through links on this post, we may earn an affiliate commission. Thanks.
It's no secret that Allbirds is our favorite sneaker brand. Not only does the brand make stylish activewear shoes, but they're also eco-friendly and sustainable, which makes us feel even better about buying from the brand—especially when they're on sale. Right now, Allbirds' massive Black Friday sale is on, which means you can save up to 50% off sitewide.
This is Allbids' biggest sale of the entire year, so whether you're looking for the perfect gift for someone on your holiday shopping list or just need a new pair of sneakers or sweats, now's the time to treat yourself. Grab some of the brand's best-sellers like the Tree Dasher 1s, Wool Runners, and Natural Leggings. Allbirds' Black Friday sale runs through December 2, but we suggest shopping sooner than later—it's selling fast!
Allbirds' Black Friday Sale
Men's Wool Runners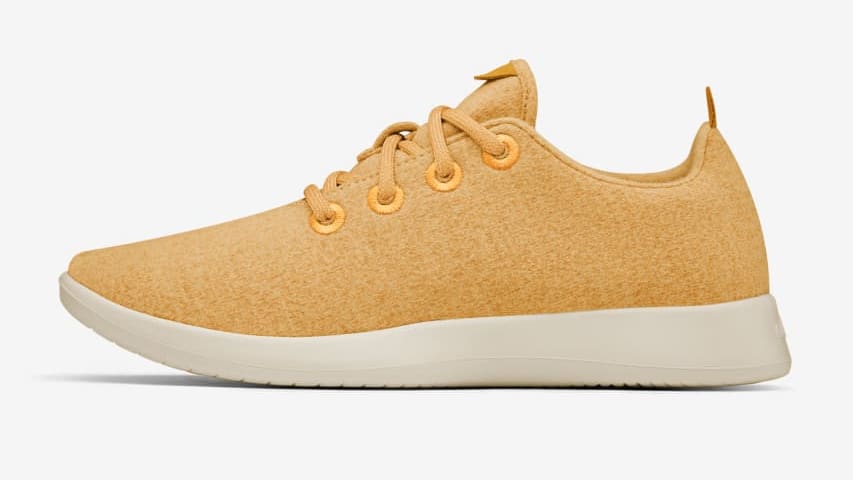 Women's Tree Dasher 1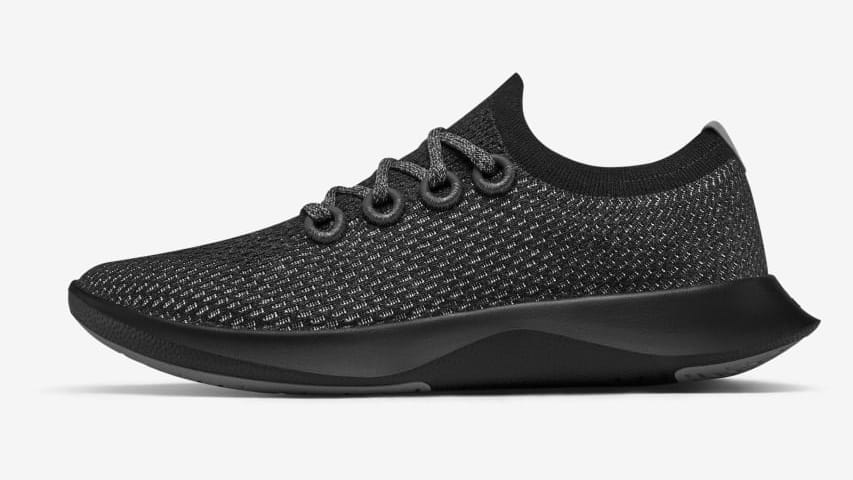 Men's Tree Toppers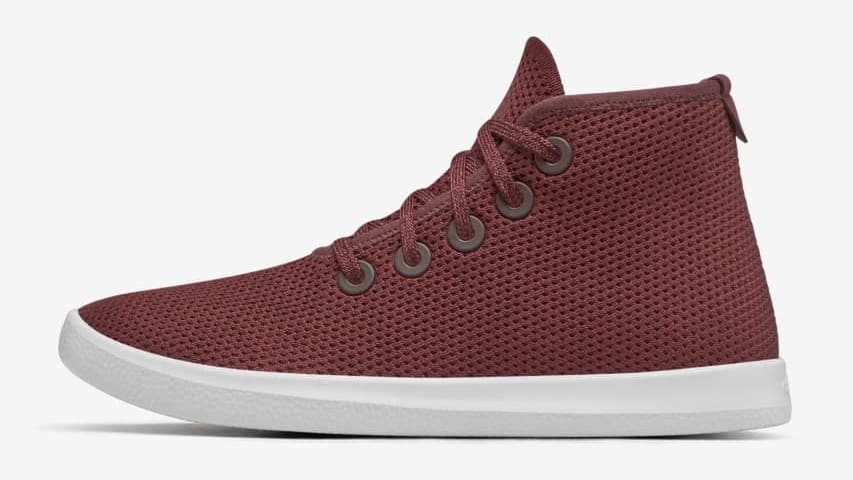 Women's Wool Runners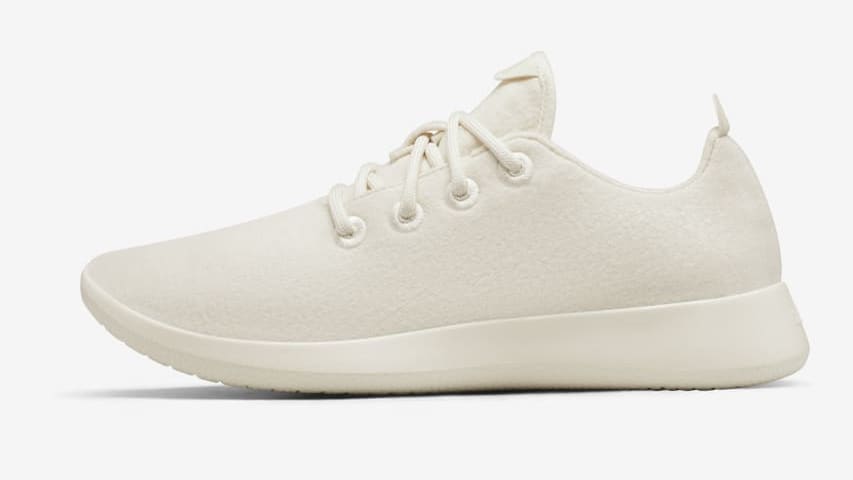 Women's Wool Runner Fluff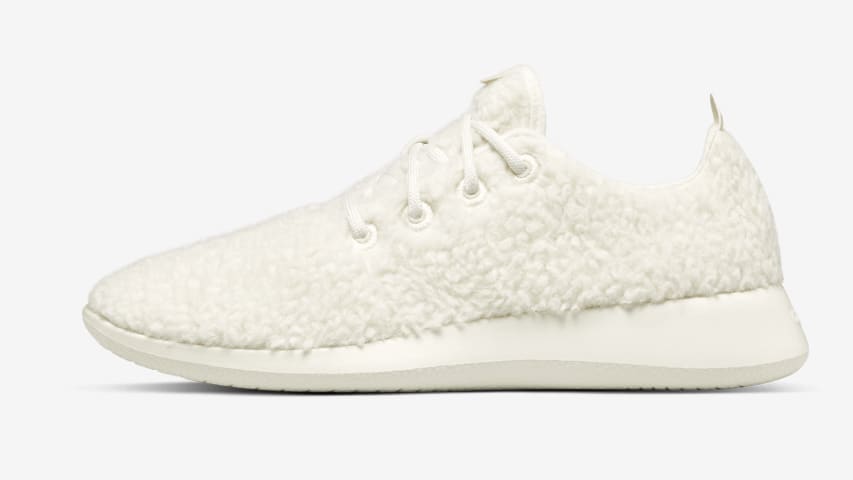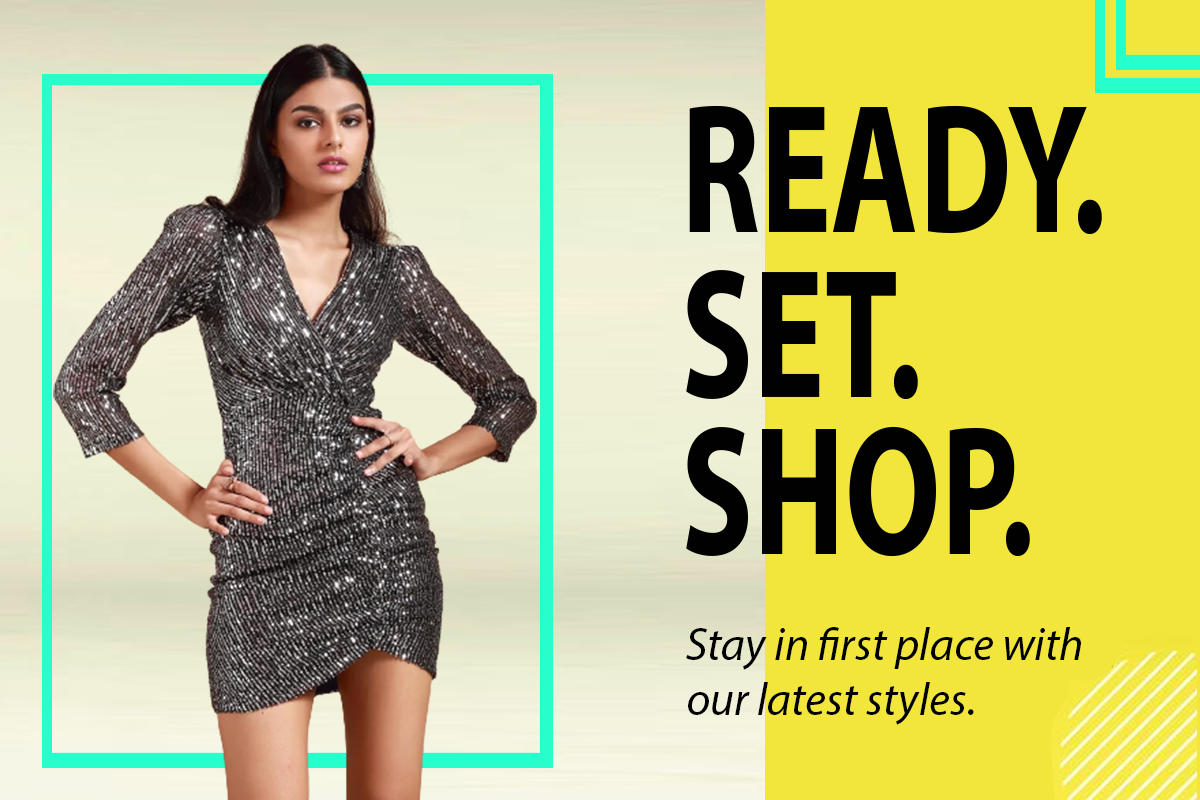 About QUIZ Clothing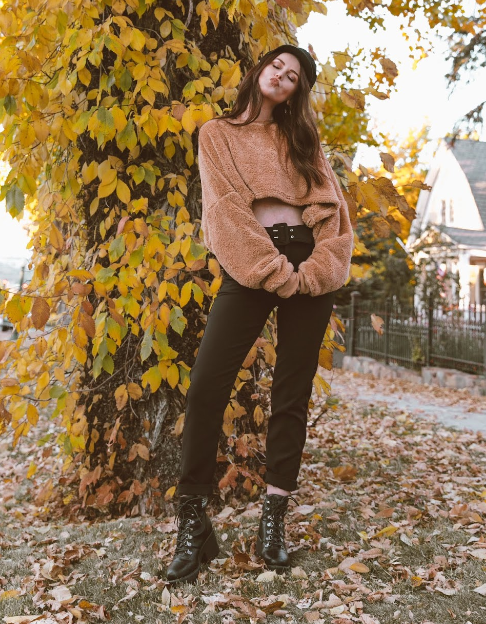 Just like any other British fashion brand, QUIZ Clothing is also known for its aesthetics, timeless designs, and sophistication. The brand offers a premium range of clothing pieces for all age groups and both sexes at quite competitive prices. One can easily rely on the brand to get the best of both worlds.
Precisely, QUIZ pays a lot of emphasis on offering the latest trends and cakewalk-style-driven looks without causing a dent in buyers' pockets. It caters to the fashion-forward women and men who are quite particular about clothes, fashion, and styles.
The brand leaves no stone unturned to offer a versatile range of fashionable and trendy clothes, accessories, and shoes for almost every occasion and outing. That's why the brand has been growing with each passing day.
Currently, it has over 250 stores across 13 countries, including the UK, Armenia, Egypt, UAE, Saudi Arabia, Jordan, Ireland, Pakistan, etc.
Quiz Clothing Review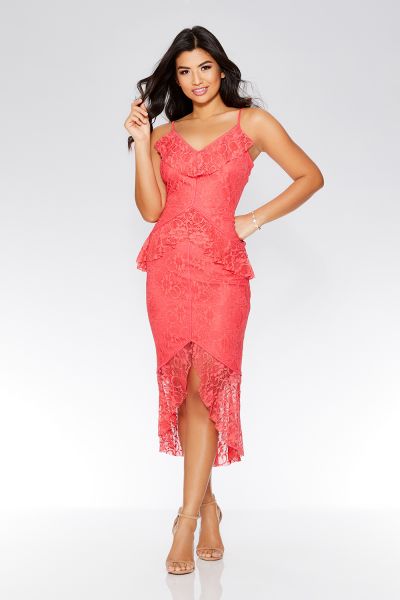 Shopping for trendy and fashionable clothes is one of the most satisfying and rejuvenating activities. Most of us love to shop and wear trendy and stylish clothes. In fact, it's a constant process to upgrade our wardrobe. But, if it happens without breaking the bank then it's nothing short of icing on the cake. Today, one can easily find out a plethora of online and offline fashion retailers offering a wide range of clothing pieces in various designs and styles.
When it comes to UK fashion brands then one must expect great craftsmanship, quality, creativity, and innovation. QUIZ Clothing is one such UK brand that offers an essential cocktail of British fashion and contemporary designs without causing a dent in one's pocket.
Quiz Clothing Dresses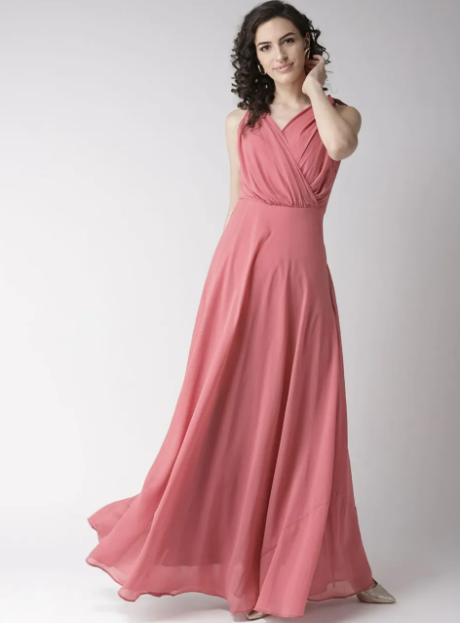 If you're looking for the perfect dress for a special occasion or just a dress that you can style casually every day, Quiz has many options. All dresses are designed in-house so they are unique to Quiz. Dress categories include Bardot dresses, sequin dresses, day dresses, evening dresses, prom dresses, bridesmaid dresses, bodycon dresses and maxi dresses. Quiz dresses are available in sizes 4-20 so there is something to suit all sizes. Each dress incorporates the latest trends, for instance, the AW/16 dresses focus on lace and Bardot styles in neutral colours for a glamorous, simple vibe.
Quiz Clothing Stores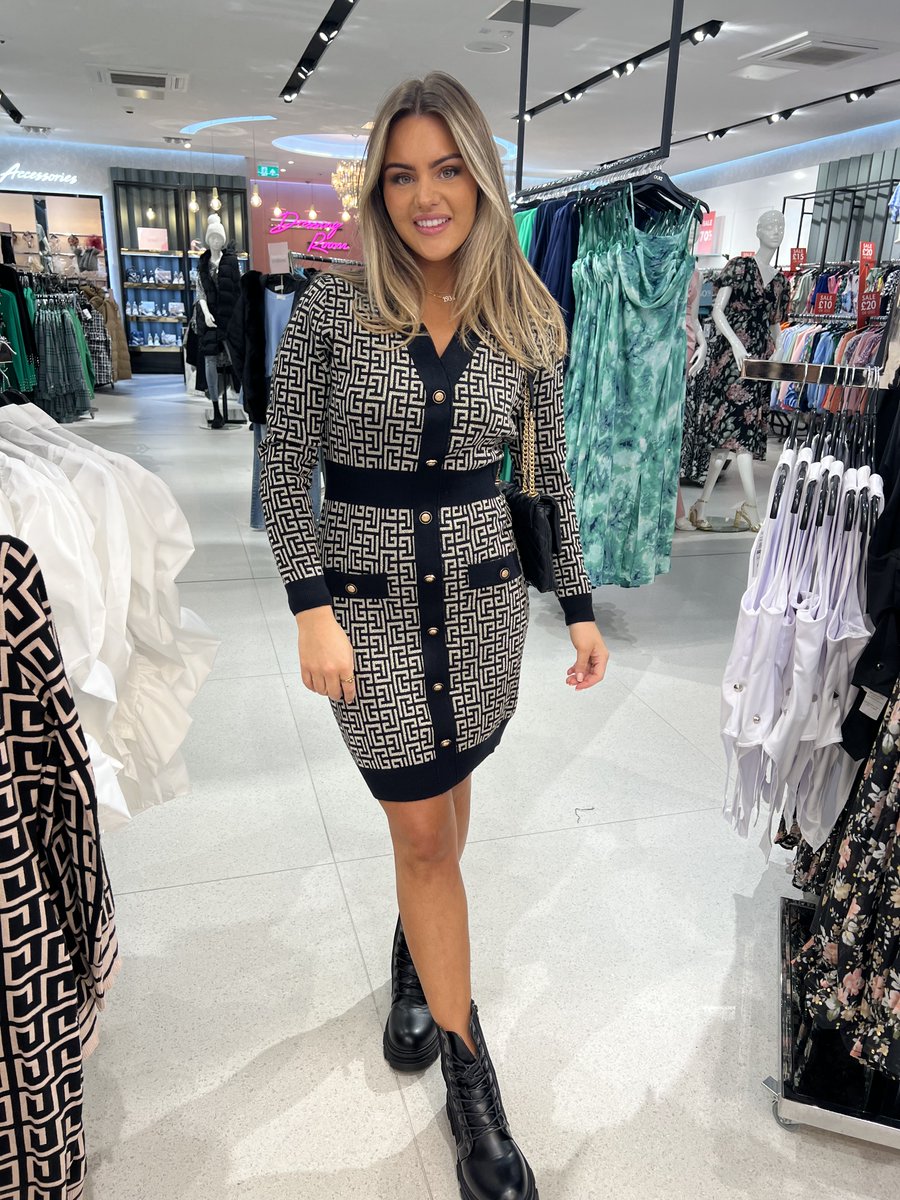 You can use the online store finder to find your nearest Quiz store. There are stores all around the UK. Stores are located as standalone stores in the likes of Chester, Grimsby, Peterborough, Swansea, Falkirk and Stirling. There are also Quiz clothing concessions in Debenhams, House of Fraser and M&Co. With 250 locations around the country, there is sure to be either a store or a concession near to you.
Quiz Clothing Sale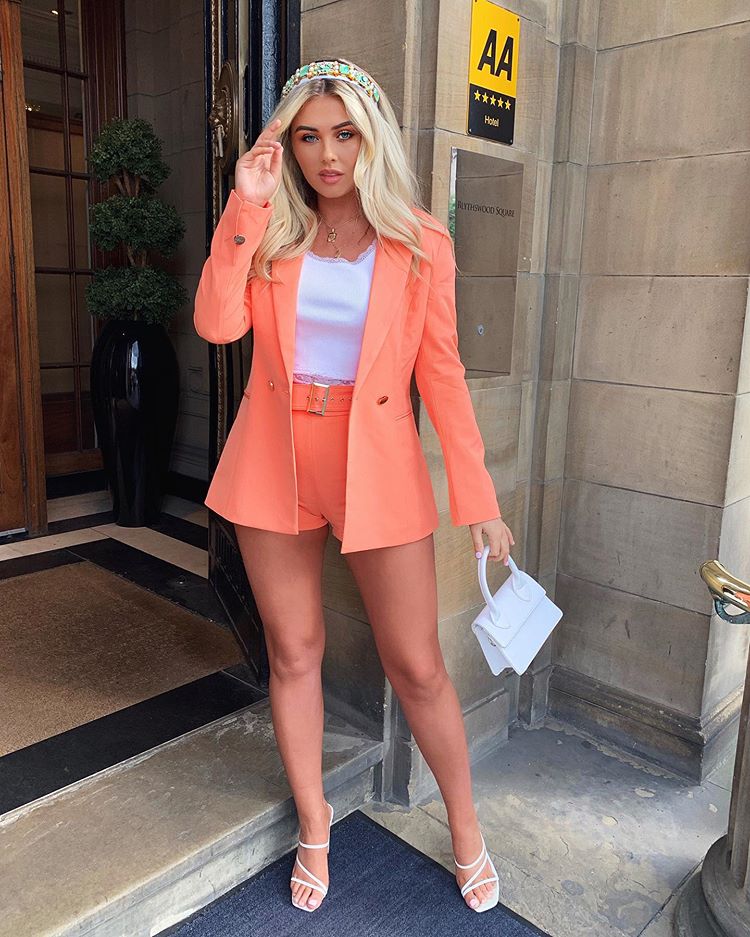 You can get great discounts on Quiz clothing using the online sale and in-store sales. Sales run seasonally, usually during the summer and at Christmas time. You may be able to get a great dress for the party season or some cosy knitwear to see you into the winter months, or perhaps a new coat to put away ready for the next set of cold weather.
Quiz Clothing Returns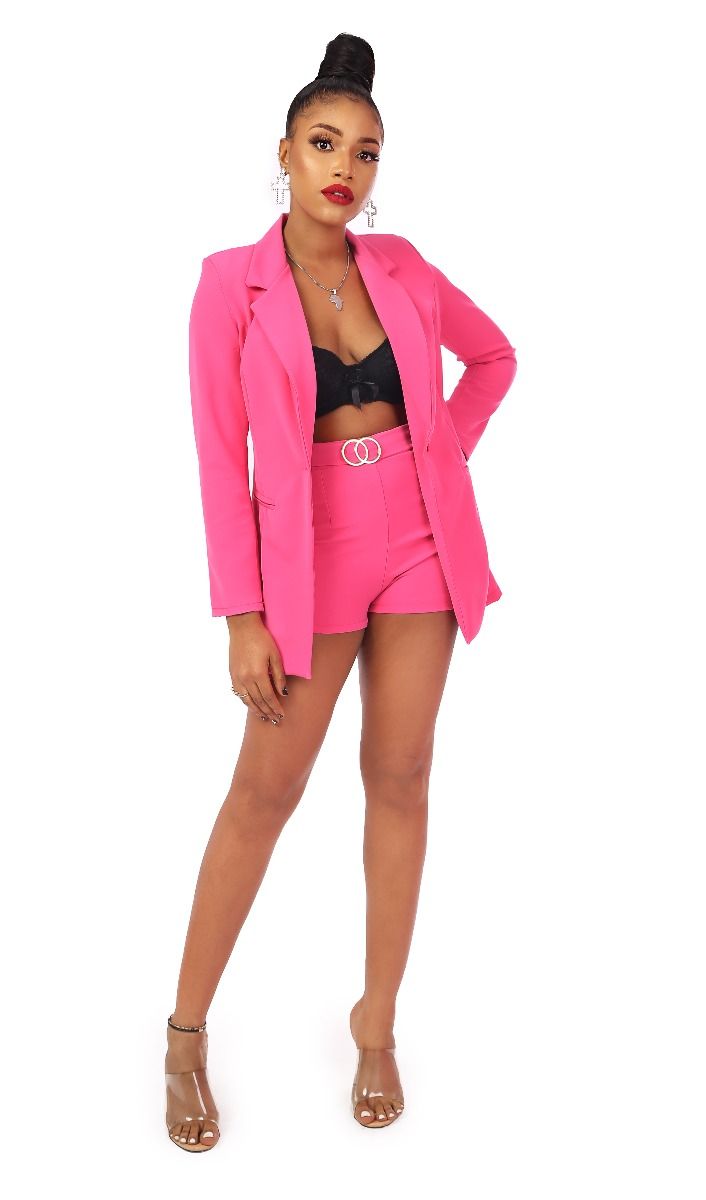 You can return a product to your nearest Quiz store if you have the receipt/web receipt, but only if the product is faulty. For standard returns, this must be processed via post. Log into your account on the Quiz website to generate a returns number, print the slip you are given and pop it in with the items to be sent to the free post address. Take the items to your nearest Post Office and remember to get a proof of postage. You can also return parcels conveniently by using Collect+, with over 5000 corner shops to choose from, which keep late hours. Your refund will be processed as soon as possible but you should aim to allow 7-10 working days for the refund to arrive back in your account.
Quiz Clothing Jobs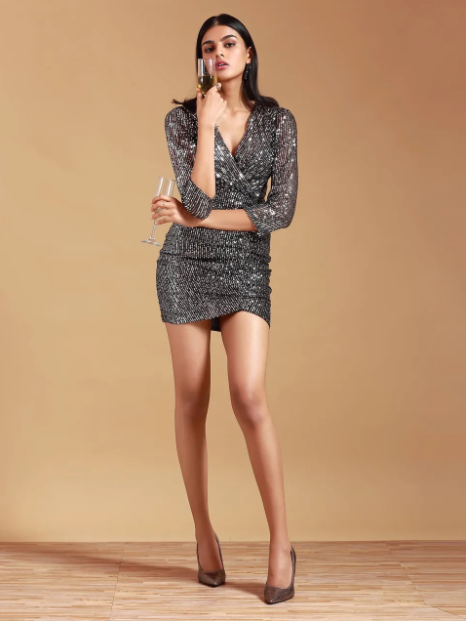 Thanks to a team of committed employees, Quiz has gone from strength to strength since its inception. The company seeks only the most dedicated and passionate employees to work in the fast fashion industry which is constantly changing. In return for enthusiasm and commitment, employees are offered the chance to enjoy a rewarding career with progression opportunities.
Vacancies available include management, assistant management, supervisors and sales assistants. Benefits include industry competitive rates of pay, staff discount scheme with up to 50% off items, bonuses and incentives, structured induction and training, stakeholder pension scheme and childcare vouchers. There are lots of opportunities for progression if you work hard.
Popular Questions About Quiz Clothing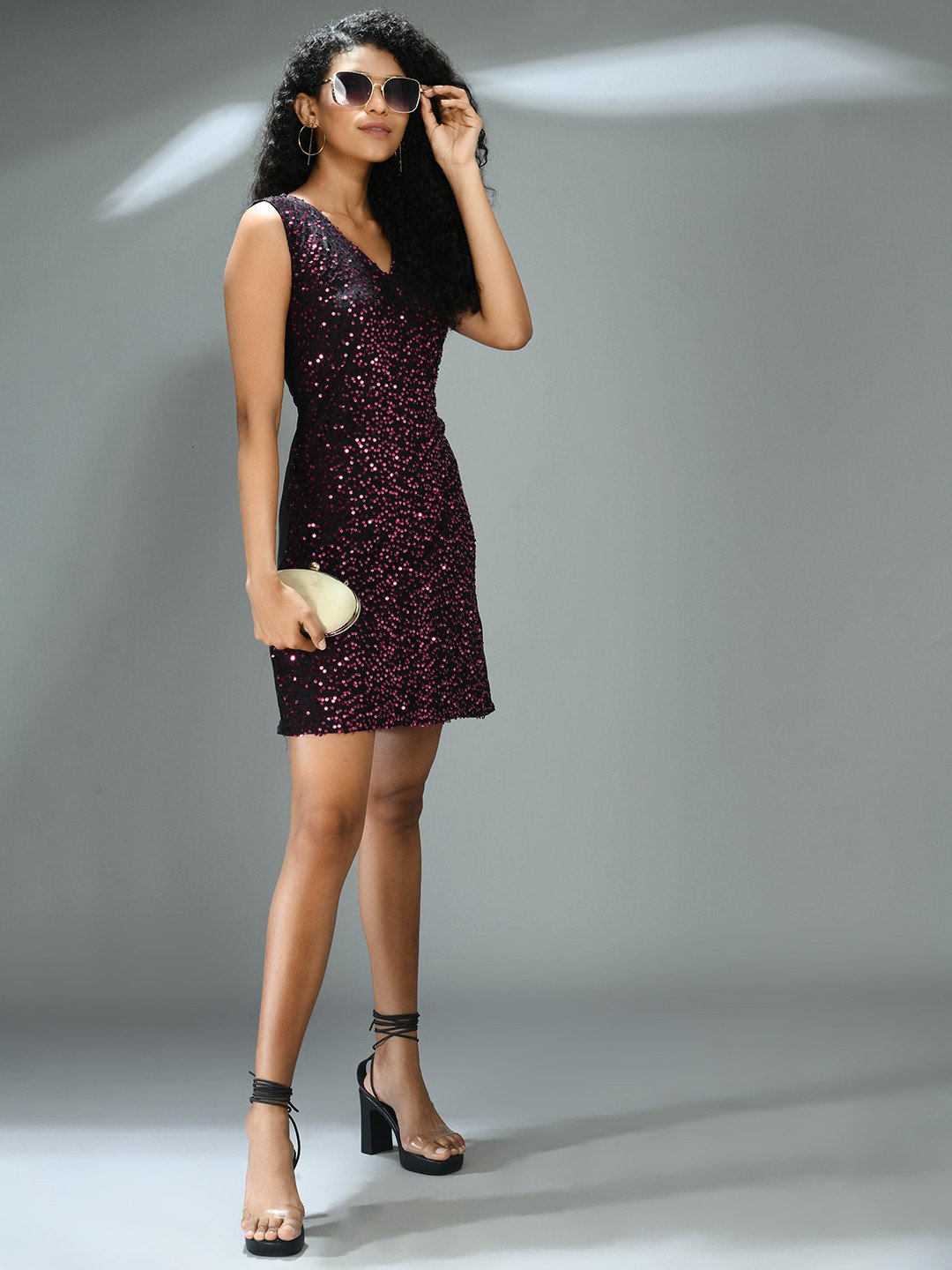 Where is Quiz Clothing in Liverpool?
There is a Quiz concession in the Outfit store on Speke Retail Park, Liverpool. There is also a concession in the Debenhams store in the city centre. For full store addresses, see the Quiz website.
How much do Quiz clothing pay?
The rate of pay for a sales assistant working in a Quiz clothing store is £6.25 an hour according to online sources.
Are Quiz clothing sizes small?
According to online forums, items from Quiz clothing can come up small, so it is always advised to try before you buy or take advantage of the free returns policy.
Who delivers Quiz clothing?
Quiz uses a range of couriers to deliver their clothing, depending on which method of delivery you choose you may have a different courier.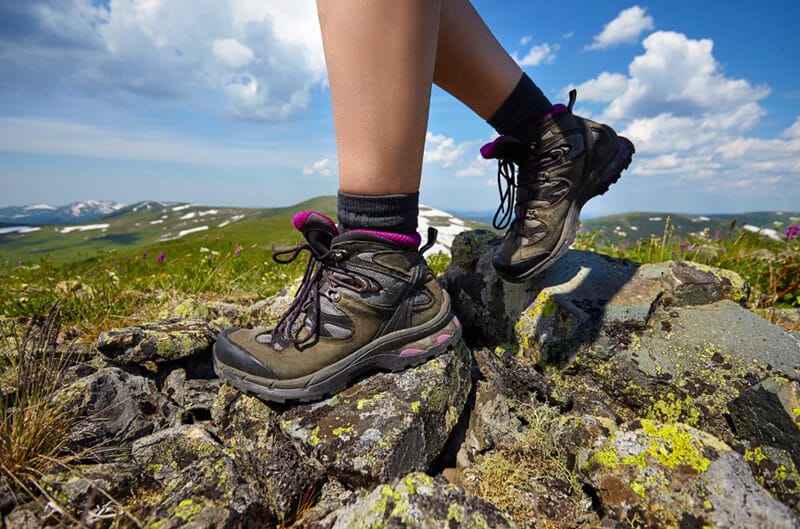 I am so happy to say that rei co-op has come up with a new line of hiking boots! The reason why this makes me so excited is that i love rei co-op products. One of my first hiking backpacks was the rei co-op flash. I still have it to this day because it is of excellent quality and it is pretty durable. Most of rei's products are pretty affordable, and that includes the rei co-op flash hiking boots. The hiking boots are great for beginner hikers or for people that would love some lightweight hiking boots. Another plus is that they are made from recycled material! I am all about companies that strive to make the planet a better place so check out below to get my full rei co-op flash hiking boots review. I talk about comfort, traction, water resistance, weight, support, value, and much more.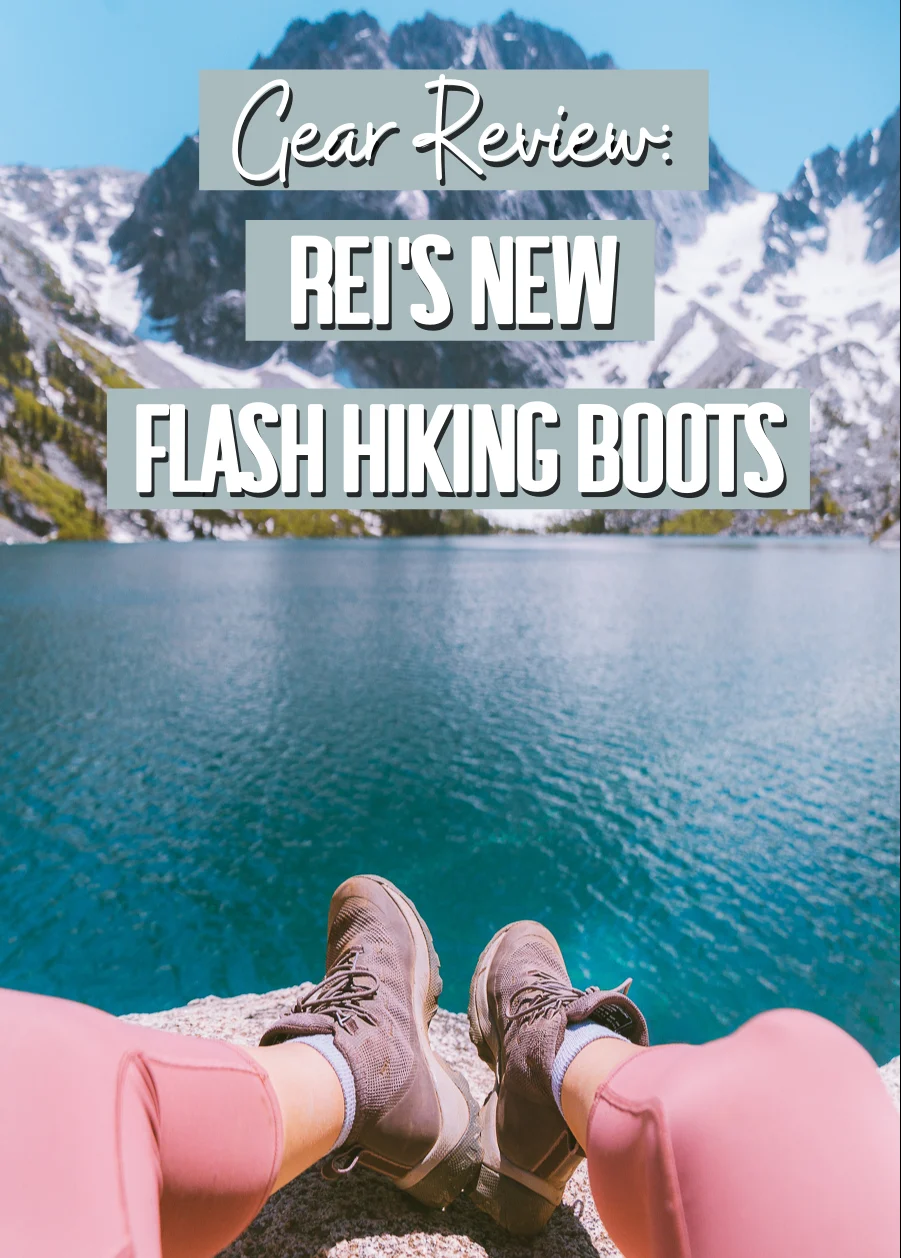 REI Co-op Flash Hiking Boots Review
How I Used The REI Co-Op Flash Hiking Boots
I hiked with the rei co-op flash hiking boots on 4 different trails around washington state. I experienced these shoes on different terrains like crossing streams, steep rocky areas, and muddy trails. Overall my experience was pretty great with the rei flash hiking boots, and i loved how lightweight they felt! Here are the trails i hiked to test them out:
Lake stuart: 9 miles round trip, 1665 ft. Elevation gain
Emmons moraine: 3 miles round trip, 900 ft. Elevation gain
Suntop lookout: 2.1 miles round trip,1100 ft. Elevation gain
Colchuck lake: 8 miles round trip,2280 ft. Elevation gain
Weight
The one thing that stops me from using hiking boots all the time is weight. Most hiking boots can be a little heavy or bulky when compared to hiking shoes. Luckily, the rei co-op flash hiking boots is on the lighter side compared to many other hiking boots in the market. Many hiking boots are usually over 2 lbs, while the rei co-op flash hiking boots is around 1 lb 13 ounces.
Usually, when hiking long trails, the boot's weight can start to weigh you down, but luckily, while hiking colchuck lake (9 miles round trip), the weight of the rei co-op flash hiking boots didn't bother me.
Traction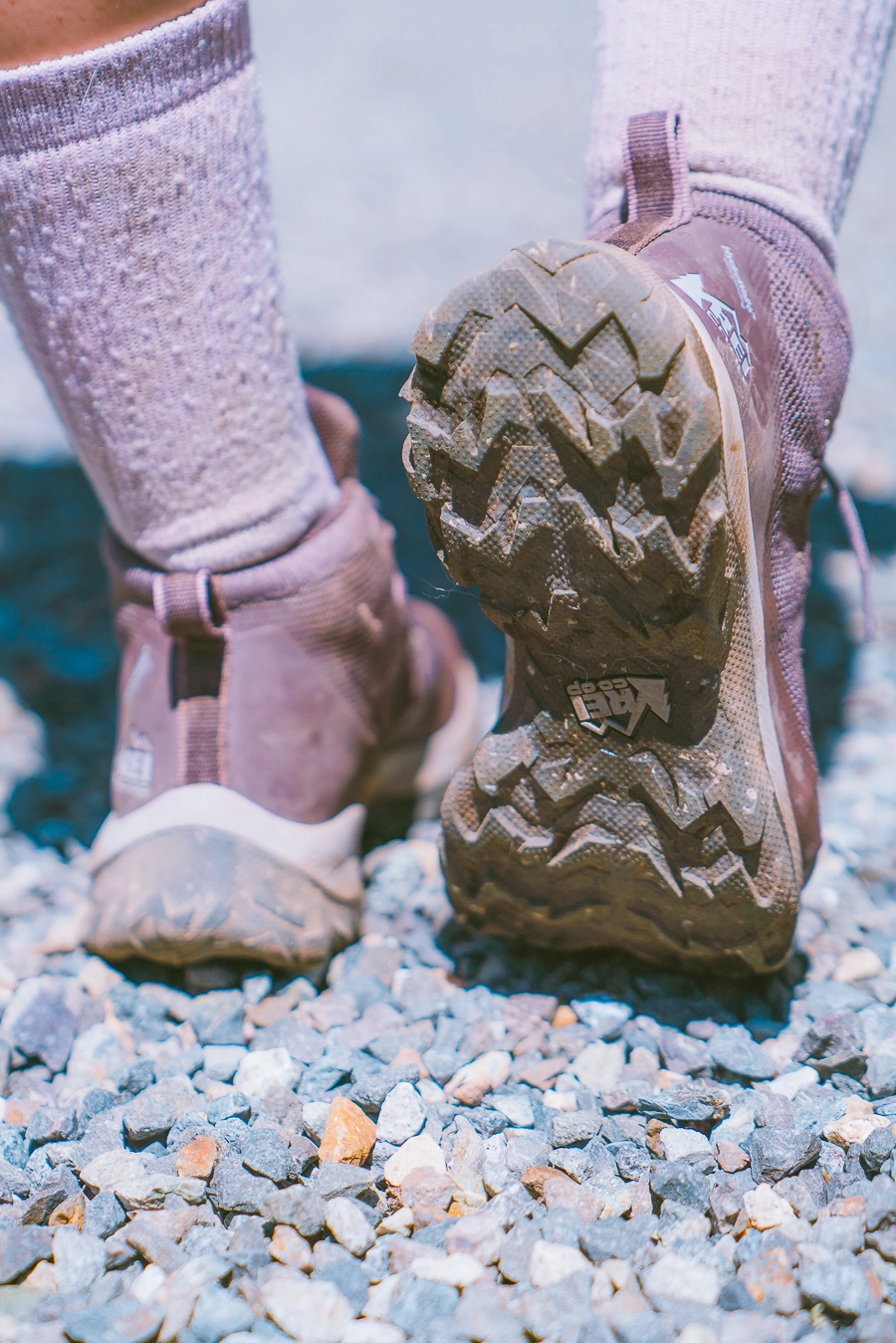 Colchuck Lake trail is known to be one of the rockiest trails in Washington. I was thankful that the REI Co-op Flash Hiking Boots worked well with the nonstop rocks and high elevation gain. This was especially true when going downhill, which is usually my least favorite part of the hike. Most of the time, I have trouble, and I slip or fall on trails, but the REI Co-op Flash Hiking Boots prevented this while hiking Colchuck Lake.
Water Resistance
There are streams and rivers all over Washington, and I was able to test out how waterproof the shoes were. Even though I walked through countless streams, my socks stayed nice and dry. So I submerged them in a shallow river to test them out, and yup, my socks were still dry!
When hiking shoes are waterproof, there can be some problems with breathability. This usually leads to blisters because your feet start to sweat when hiking. I luckily didn't get any blisters on my feet the whole time I was testing out the shoes, which means that the shoes are waterproof yet breathable. This is a huge plus!
Durability
After putting the boots through hell on those 4 hikes (I am not the most graceful hiker), the shoes still looked in pretty good condition. There were no major scratches, no major peeling, and the fabric looks fine.
Comfort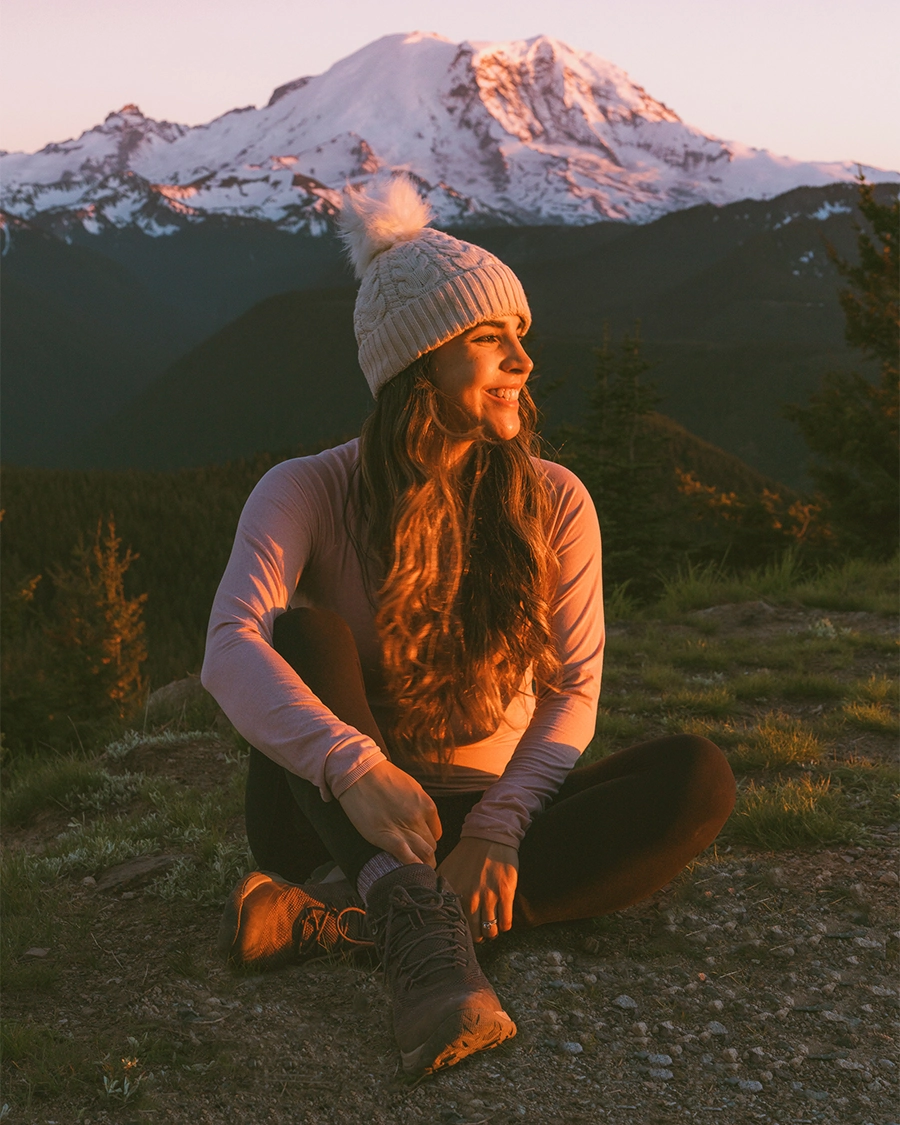 The rei co-op flash hiking boots will need to be broken into. Like most hiking boots, it is recommended to use them around town, at home, or on leisure walks before going on a difficult hike.
They are stiff at first, but they eventually mold to your feet. I do like that there is room in the toe box. I ordered half a size over my regular shoe size (i am usually a size 7 and got a size 7.5), and it fit just fine. I had no problems with my feet swelling or my toenails feeling uncomfortable.
Support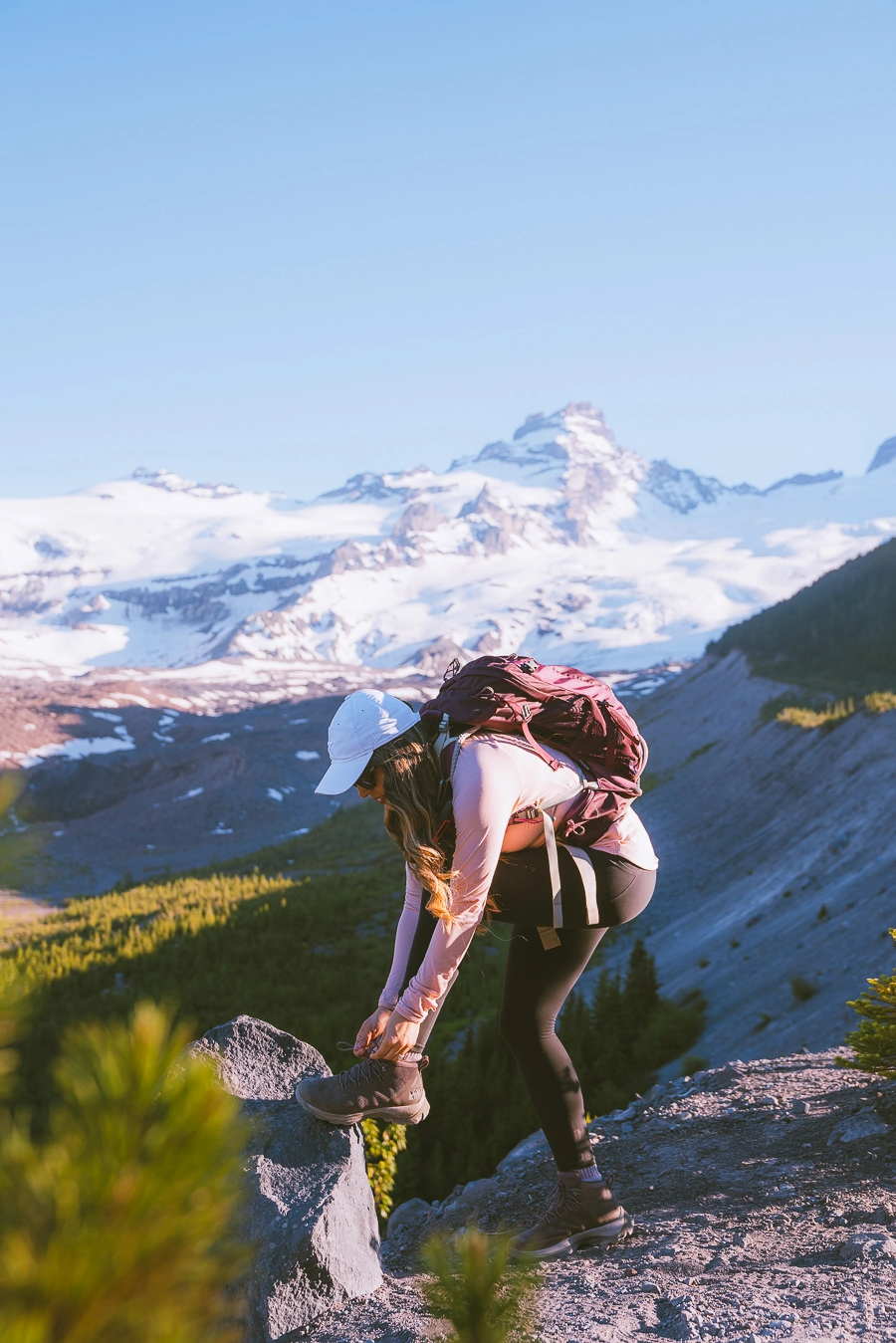 My ankles usually bend like crazy after hiking many miles, and it definitely happened to me while hiking Colchuck Lake. Luckily, the REI Co-op Flash Hiking Boots was able to help prevent any major damage to my ankle when it bent(I have injured my ankle this past year while hiking while wearing other boots). I was pretty happy with the ankle support the REI Co-op Flash Hiking Boots gave me.
The boots' insoles felt pretty supportive, but I know that this could be different for others. I have high arch feet, and the insoles felt perfect for me.
Value
I have reviewed and bought many hiking boots throughout the years, and the REI Co-op Flash Hiking Boots is the most inexpensive boots I have had on hand. I always love that REI Co-op makes its products available to everyone while still maintaining good quality. The cost for the boots ($130) is a great price, especially for budget buyers and new hikers.
REI Co-op Flash Hiking Boots Appearance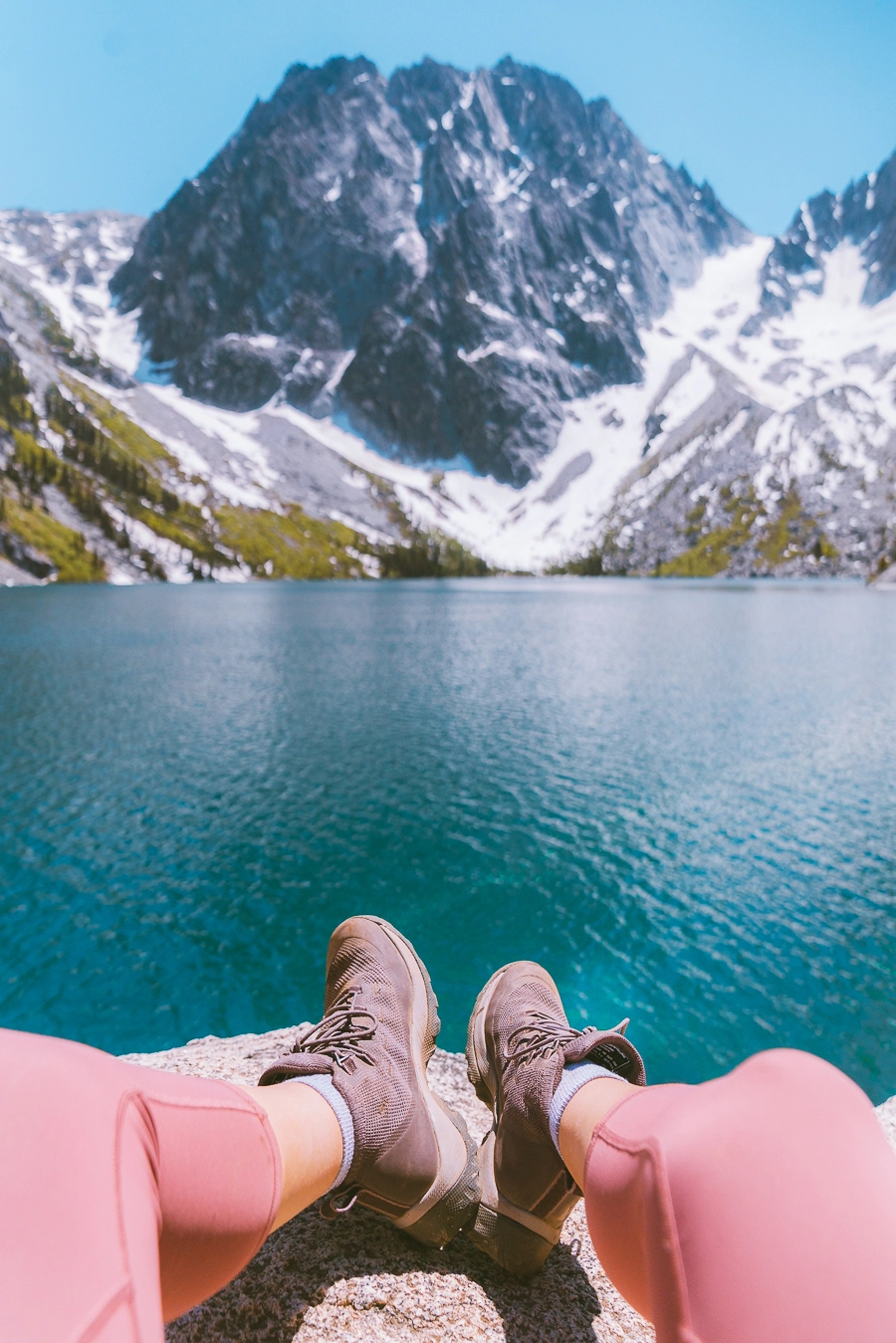 The REI Co-op Flash Hiking Boots comes in three colors;  Bark/Moss, Granite Black, and Smoke/Lilac. I picked the Smoke Lilac because I usually wear more pink colors on my hikes. I really loved the Lilac color and even got compliments of the color on the trails. I love when outdoor brands make hiking apparel more attractive and fun for women! I hope REI Co-op adds even more fun colors in the future!
Style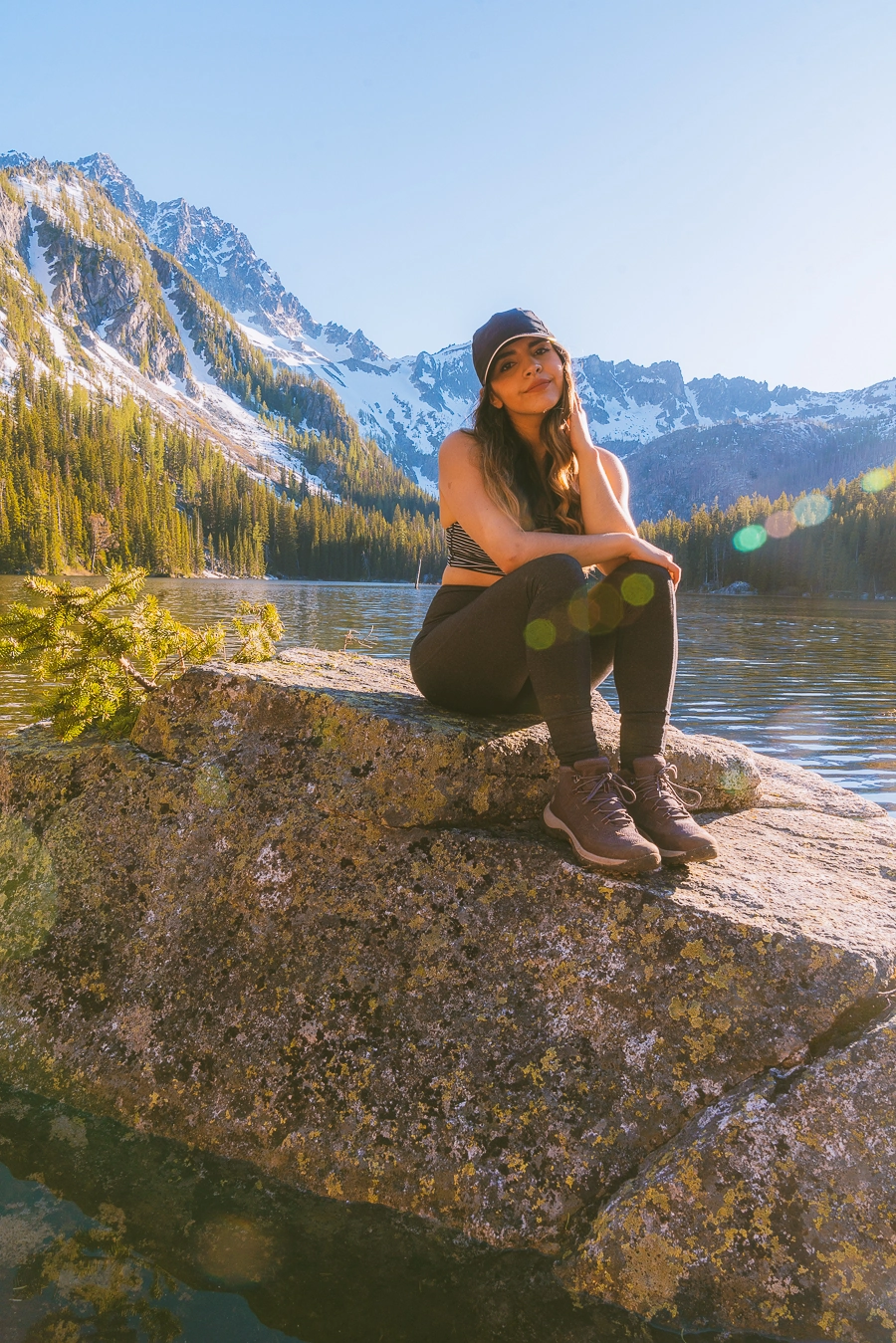 What I loved about the REI Co-op Flash Hiking Boots is how little they resemble hiking boots. Some hiking boots can look pretty manly, rugged, and bulky. Luckily, I can pretty much wear the boots in many places, not just the trails. Hey, I am all about versatility!
The style of the shoes and the weight makes it pretty easy for me to head to the grocery store or to the mall. When it comes to hiking, looks are probably one of the least important factors (which is why I put it at the bottom), but it is nice if your shoes are versatile. Plus, I like looking cute on the trails because that is my jam and my brand!
Eco-Friendly Materials
Usually, when you think about hiking boots, you do not think about Eco Friendly. Well, my friend, the new REI Flash hiking boots are made with recycled materials. Here are some of the specs:
Membrane uses 75% recycled polyester
Upper sole is 99% recycled PET
Upper sole is also 30% recycled TPU
TerraGrip rubber is 20% recycled
As someone who loves the outdoors, I am always so excited to hear when outdoor brands use eco-friendly materials, which is a huge plus. Read more on the recycled materials they use here
Conclusion
Thanks for reading all about the new REI Co-op Flash Hiking Boots! Let me know if you have any questions and make sure you check out some of my other hiking posts:
.