Charlotte Tilbury: The Best Products and Brand Review

This post contains affiliate links. When you purchase through links on this post, we may earn an affiliate commission. Thanks.
While some makeup brands take years—heck, even decades—to compete with the giants of the cosmetics world, Charlotte Tilbury's eponymous makeup brand has become a standout among both shoppers and industry insiders since launching in 2013.
This could be, in part, thanks to the decades of experience Tilbury gained as a professional makeup artist, as well as the high-profile clientele she counts among her close friends. (You can find just about any household-name supermodel in her book, like Kate Moss and Naomi Campbell, to name a few). Even today, her brand remains a celebrity fave. Clearly, Tilbury knows a thing or two about beauty.
"I was always mixing colors and shades, dreaming up formulas, and ideating products, so it was only a matter of time," Tilbury tells Byrdie. "During my early years working as a makeup artist, I saw a gap in the market for skincare and makeup that was easy to choose, easy to use, and easy to understand. People are always confused when shopping for beauty, and I knew I had the expertise to help de-codify this world."
Luckily, you no longer have to be a supermodel to get in on Tilbury's many, many beauty secrets. Since she started bottling and selling her celeb-favorite formulas, us "regular folk" can get in on the action, too—and I can happily confirm the products I've tested are luxurious enough to belong in a Kardashian's vanity (and long-lasting enough to stand the test of a million paparazzi bulbs). Red-carpet ready, indeed.
Find our favorite products from Charlotte Tilbury, below.
Lipstick in Pillow Talk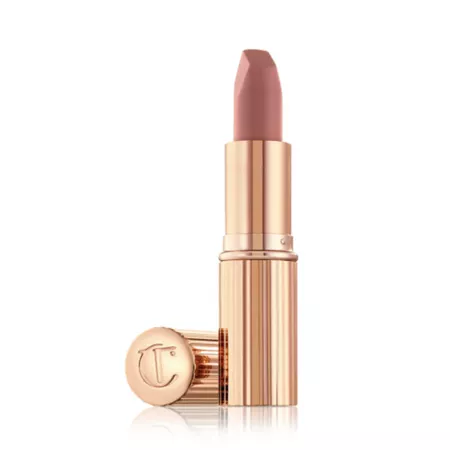 One of Charlotte Tilbury's bestselling products ever is the classic lipstick formula in a very specific shade: Pillow Talk. "Four Pillow Talk products are sold every minute around the world," Tilbury says.
Pillow Talk is described as a "dreamy nude," and dreamy it is. The shade now comes in several formulas, including "Matte Revolution" and a sparkly "Diamonds" iteration, but the classic lipstick continues to reign supreme, as far as I'm concerned.
With a matte finish and deep pink undertones, it's a subtly sexy lipstick perfect for everyday wear. (Pair it with the brand's Lip Cheat Lip Liner—more on that later.)
Magic Cream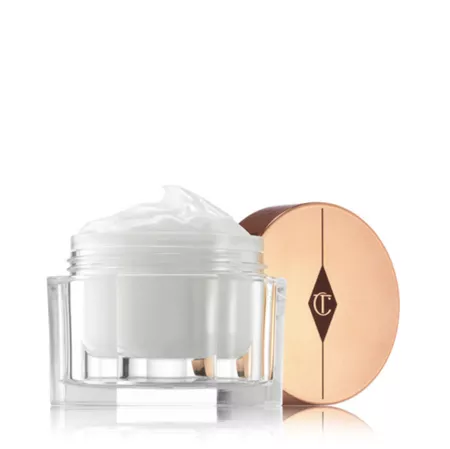 Charlotte Tilbury's signature face moisturizer has become a cult favorite for a reason. Formulated by hand by—you guessed it—Tilbury herself, the original mixture was beloved by her supermodel clients before it was ever stocked in Sephoras. Once Tilbury decided to package and sell it for the masses, it was game over.
That's probably because Magic Cream is, indeed, magic—it's silky, ultra-hydrating, and lightly scented for a truly luxurious, "this feels expensive" experience. (I prefer it as a night cream, but it works for AM, too.) After only one use, it leaves my skin next-level soft. "It's an instant-turnaround moisturizer with high-performance ingredients that give you results in seconds," Tilbury says. Think: ingredients like hyaluronic acid, rose-hip oil, aloe vera, shea butter, and more. "I'm known by my celebrity clients for my signature 'Tilbury skin': healthy, lit from within, nourished, and glowing. It all starts with Magic Cream."
Filmstar Bronze & Glow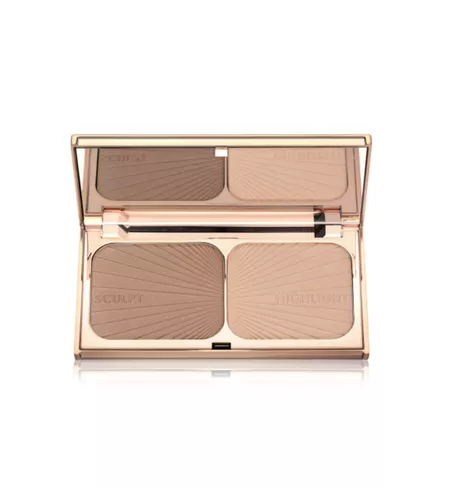 Contouring may sound complicated, but leave it to the pros to make it as easy as possible for the non-professionals out there. Charlotte Tilbury's Filmstar Bronze & Glow is an all-in-one contour and highlighting palette perfect for achieving defined features and a sun-kissed complexion. "It's my secret for sculpting killer red-carpet cheekbones," Tilbury says. "The textures and shades in the palette are foolproof and make it so easy to enhance your facial structure."
There are two different shade combinations, one for light-to-medium skin tones and one for medium-to-dark skin tones. Simply sweep the darker "sculpt" shade on the parts of your face you want to define—for me, it's the hollows of my cheeks and temples. (Some will include the jawline and the sides and tip of the nose.) From there, apply the lighter "highlight" shade to the usual highlight spots—aka the cheekbones and the brow bones. (You may or may not include the center of your nose and your Cupid's bow here, too.)
Either way, you'll love how easy it is to get a red-carpet-worthy contour at home. And isn't that the whole point of celebrity makeup artist cosmetic lines?
Legendary Lashes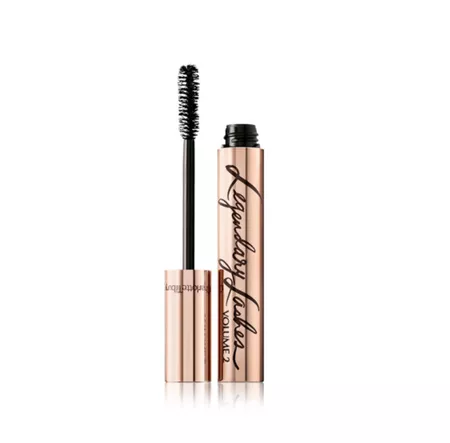 It goes without saying that we take mascaras seriously here at Byrdie. And I'm happy to announce I wasn't disappointed with Charlotte Tilbury's Legendary Lashes (Volume 2), a reformulated, jet-black formula that guarantees "the ultimate Hollywood flutter and a wide-awake look."
It certainly gives separated, out-to-there lashes right away, but the best part about the mascara is its long-wear qualities and resistance to smudging. As someone prone to the occasional humidity-induced makeup malfunction, you won't have to worry about that with Legendary Lashes.
Beach Stick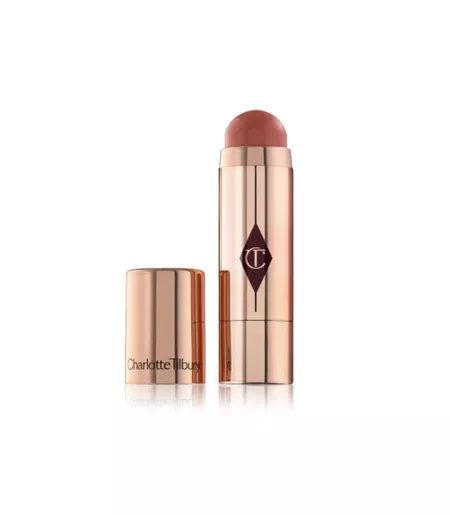 I much prefer cream blushes to powder ones, and Charlotte Tilbury's Beach Stick perfectly exemplifies why.
All you have to do is swipe it on the apples of your cheeks and blend it in with your fingers for a healthy, glowy flush—and the best part is the ingredients in the Beach Stick. It boasts Ceramidone, which "acts like a poly-filler to plump up and refill your skin "for a flawless surface," creamy moisturizing polymers, "light-diffusing spheres that soft-focus any imperfections and add a touch of radiance," and "high-melting-point waxes hydrate skin for a dewy finish." (Yep—beauty is equal parts aesthetics and science.)
Basically, it gives that perfect "hot summer day" touch of color any time of year.
The Feline Flick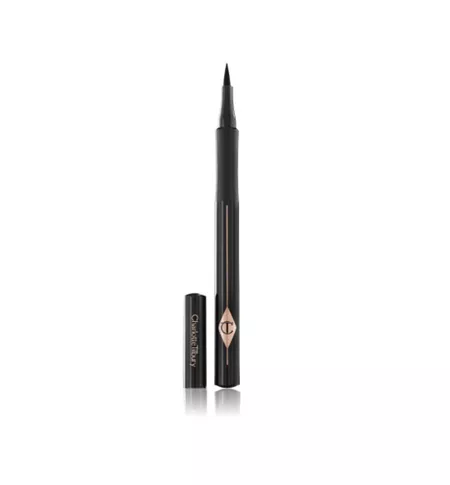 As a cat-eye enthusiast, I have a lot of experience with liquid eyeliners—and I can confirm Charlotte Tilbury's Feline Flick stands up to the competition.
The ergonomic-friendly shape of the pencil allows for easy, effortless application, and the felt tip is ultra precise to help get that saturated, matte-black pointy wing you'll be proud of. (My only complaint is the tip dried out more quickly than I would've hoped.)
Lip Cheat Lip Liner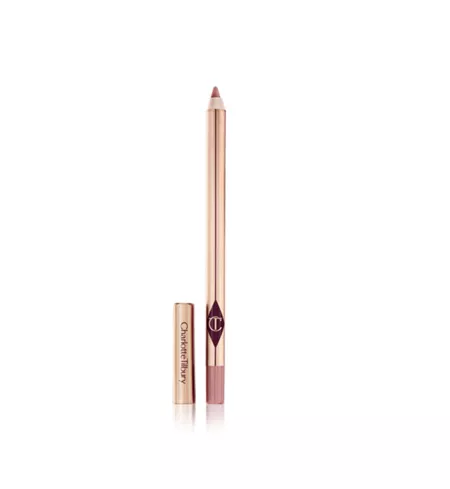 Whether you're over-lining your lips for a plumped-up look or simply filling them in and giving 'em some shape, it's definitely a good idea to keep a great lip liner in your arsenal—and Charlotte Tilbury's Lip Cheat Lip Liner lives up to the task. "It's my backstage beauty secret that I use on every celebrity client to create the most luscious, perfect pout," says Tilbury. "You can resize and reshape the appearance of your lips in an instant for fuller-looking lips."
Not only does the velvety formula glide on smoothly and effortlessly, but it's waterproof, too—so you can get smudge-free color payoff for hours on end. I love pairing the Pillow Talk shade with its corresponding lipstick for a subtly sexy nude pout.
Save Up to 50% Off on Allbirds' Black Friday and Cyber Weekend Sale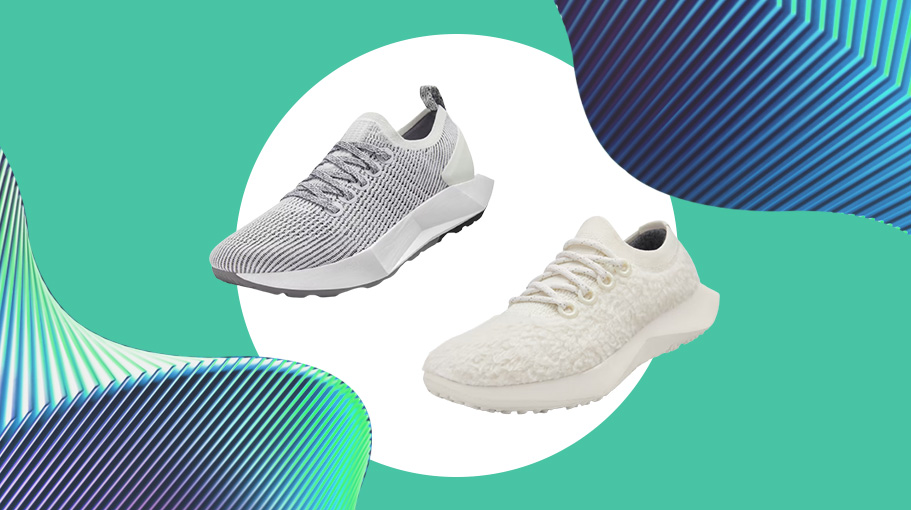 It's no secret that Allbirds is our favorite sneaker brand. Not only does the brand make stylish activewear shoes, but they're also eco-friendly and sustainable, which makes us feel even better about buying from the brand—especially when they're on sale. Right now, Allbirds' massive Black Friday sale is on, which means you can save up to 50% off sitewide.
This is Allbids' biggest sale of the entire year, so whether you're looking for the perfect gift for someone on your holiday shopping list or just need a new pair of sneakers or sweats, now's the time to treat yourself. Grab some of the brand's best-sellers like the Tree Dasher 1s, Wool Runners, and Natural Leggings. Allbirds' Black Friday sale runs through December 2, but we suggest shopping sooner than later—it's selling fast!
Allbirds' Black Friday Sale
Men's Wool Runners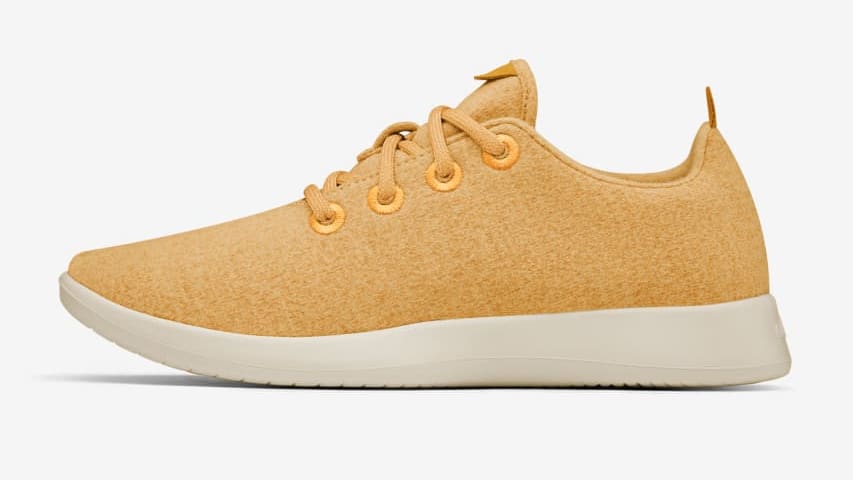 Women's Tree Dasher 1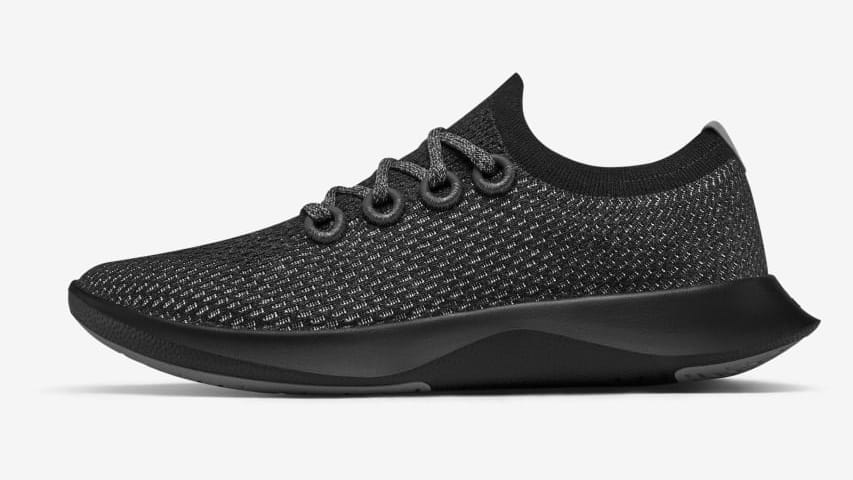 Men's Tree Toppers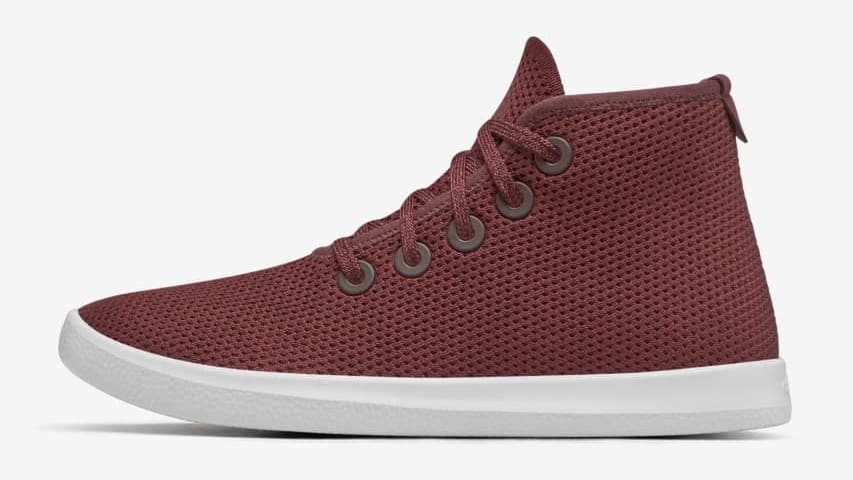 Women's Wool Runners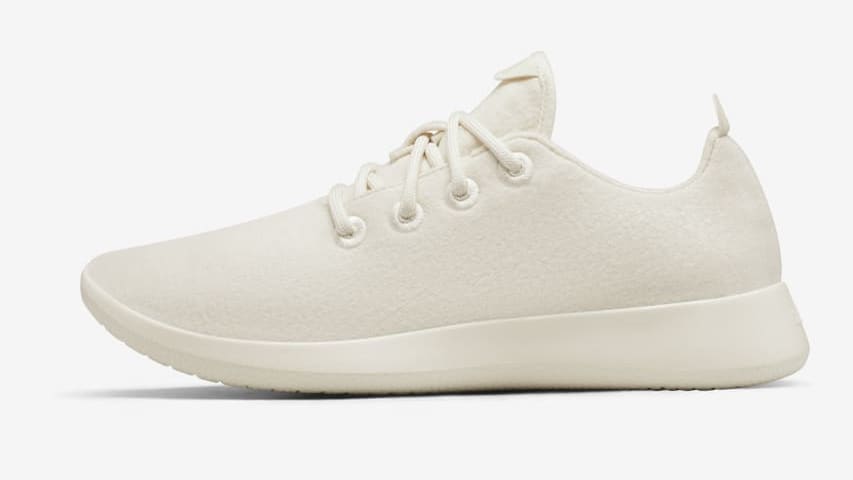 Women's Wool Runner Fluff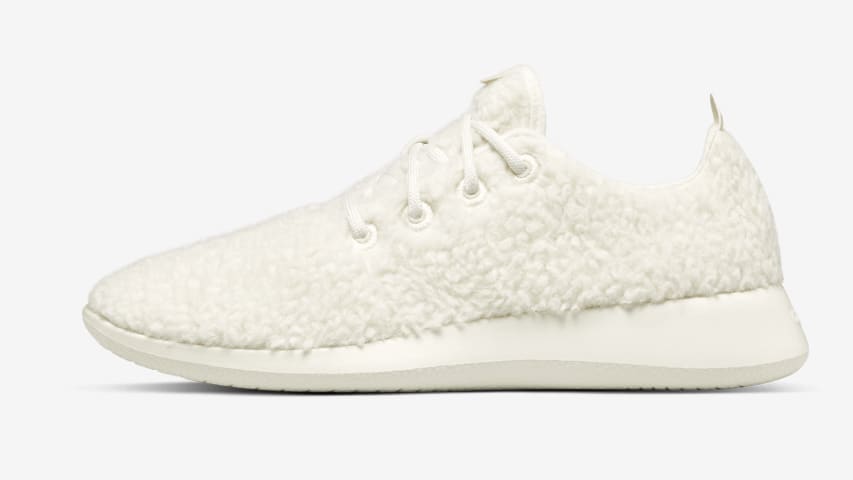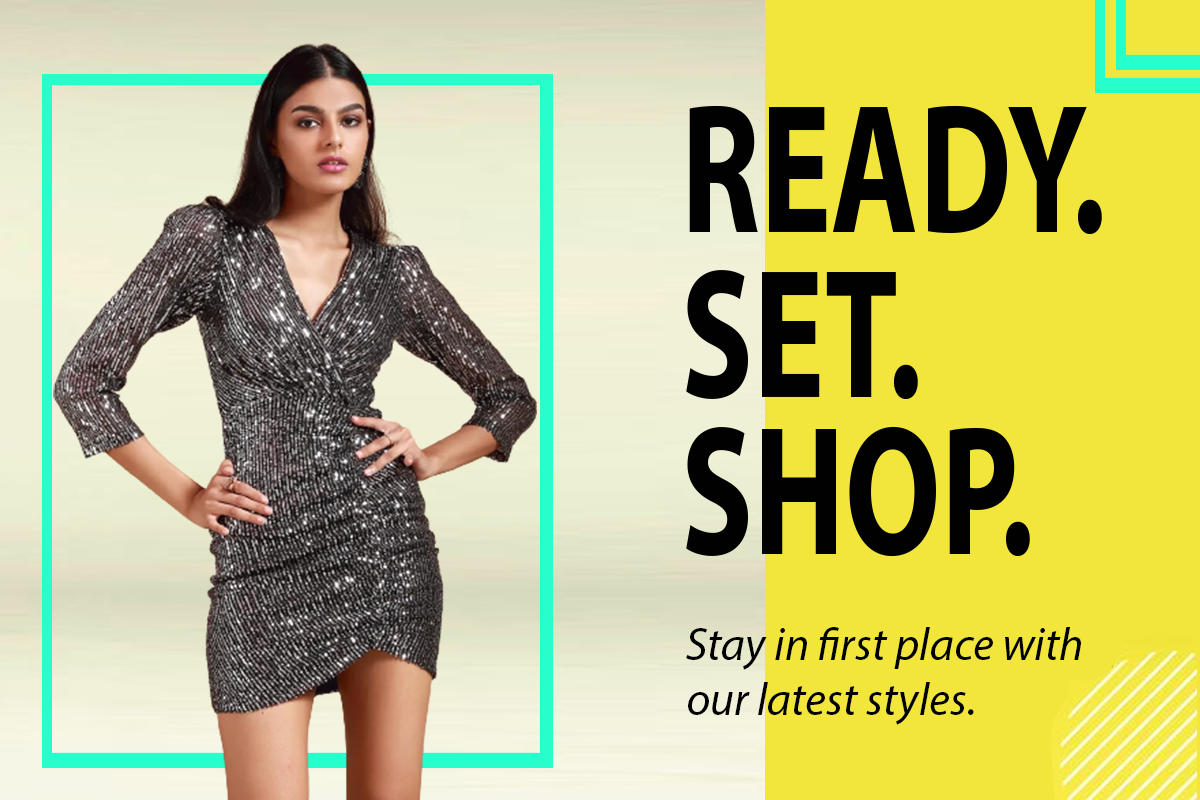 About QUIZ Clothing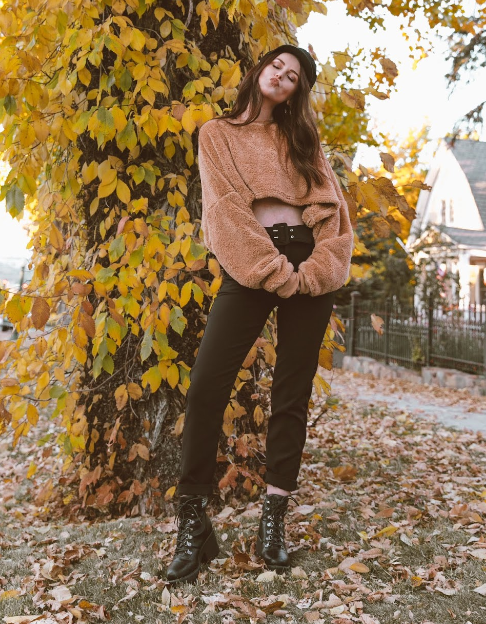 Just like any other British fashion brand, QUIZ Clothing is also known for its aesthetics, timeless designs, and sophistication. The brand offers a premium range of clothing pieces for all age groups and both sexes at quite competitive prices. One can easily rely on the brand to get the best of both worlds.
Precisely, QUIZ pays a lot of emphasis on offering the latest trends and cakewalk-style-driven looks without causing a dent in buyers' pockets. It caters to the fashion-forward women and men who are quite particular about clothes, fashion, and styles.
The brand leaves no stone unturned to offer a versatile range of fashionable and trendy clothes, accessories, and shoes for almost every occasion and outing. That's why the brand has been growing with each passing day.
Currently, it has over 250 stores across 13 countries, including the UK, Armenia, Egypt, UAE, Saudi Arabia, Jordan, Ireland, Pakistan, etc.
Quiz Clothing Review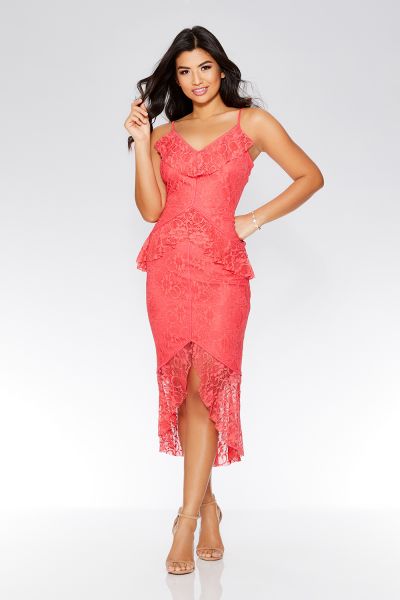 Shopping for trendy and fashionable clothes is one of the most satisfying and rejuvenating activities. Most of us love to shop and wear trendy and stylish clothes. In fact, it's a constant process to upgrade our wardrobe. But, if it happens without breaking the bank then it's nothing short of icing on the cake. Today, one can easily find out a plethora of online and offline fashion retailers offering a wide range of clothing pieces in various designs and styles.
When it comes to UK fashion brands then one must expect great craftsmanship, quality, creativity, and innovation. QUIZ Clothing is one such UK brand that offers an essential cocktail of British fashion and contemporary designs without causing a dent in one's pocket.
Quiz Clothing Dresses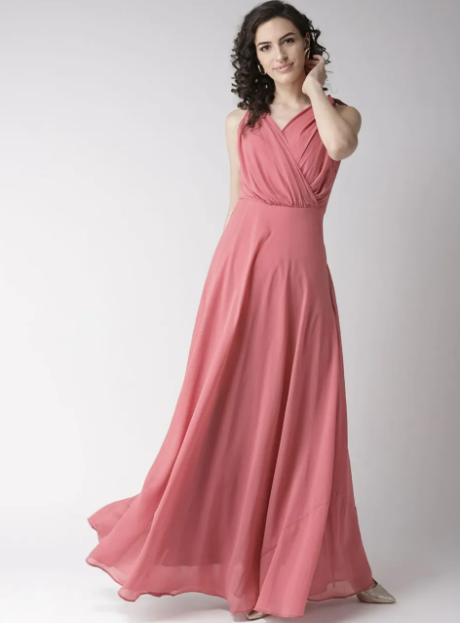 If you're looking for the perfect dress for a special occasion or just a dress that you can style casually every day, Quiz has many options. All dresses are designed in-house so they are unique to Quiz. Dress categories include Bardot dresses, sequin dresses, day dresses, evening dresses, prom dresses, bridesmaid dresses, bodycon dresses and maxi dresses. Quiz dresses are available in sizes 4-20 so there is something to suit all sizes. Each dress incorporates the latest trends, for instance, the AW/16 dresses focus on lace and Bardot styles in neutral colours for a glamorous, simple vibe.
Quiz Clothing Stores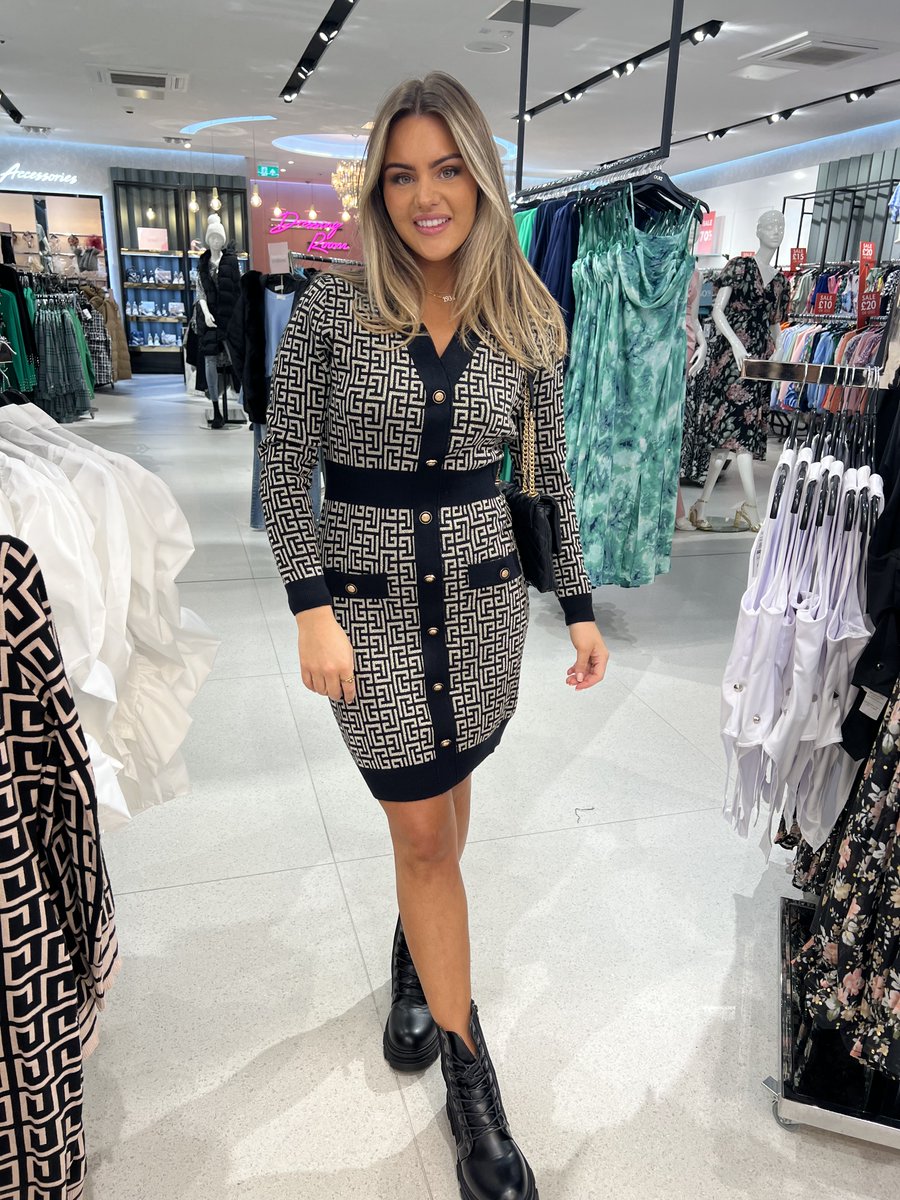 You can use the online store finder to find your nearest Quiz store. There are stores all around the UK. Stores are located as standalone stores in the likes of Chester, Grimsby, Peterborough, Swansea, Falkirk and Stirling. There are also Quiz clothing concessions in Debenhams, House of Fraser and M&Co. With 250 locations around the country, there is sure to be either a store or a concession near to you.
Quiz Clothing Sale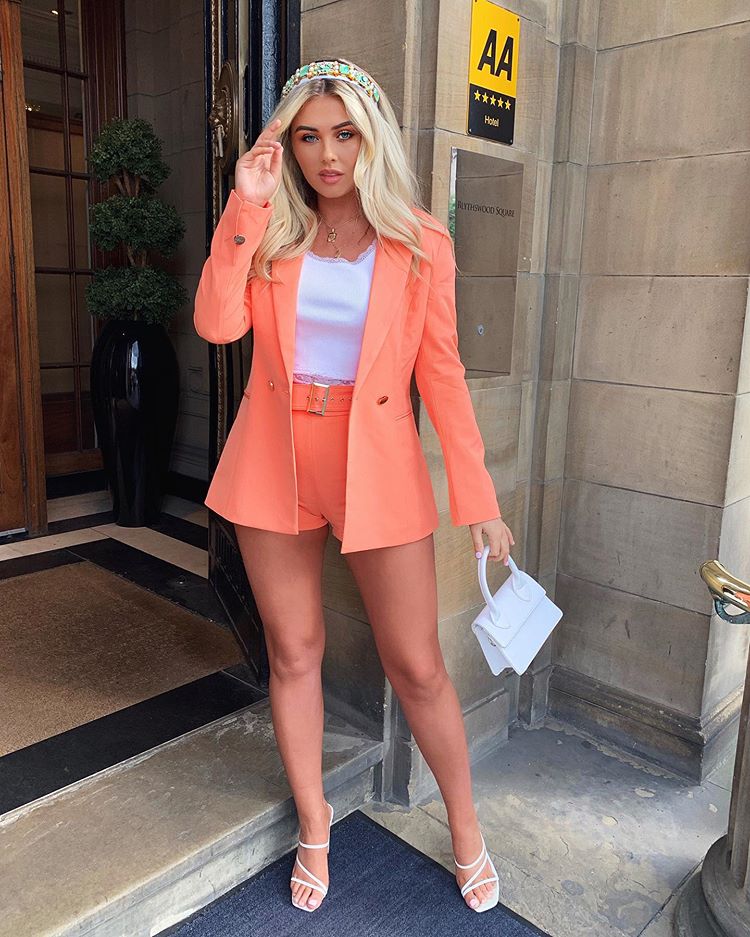 You can get great discounts on Quiz clothing using the online sale and in-store sales. Sales run seasonally, usually during the summer and at Christmas time. You may be able to get a great dress for the party season or some cosy knitwear to see you into the winter months, or perhaps a new coat to put away ready for the next set of cold weather.
Quiz Clothing Returns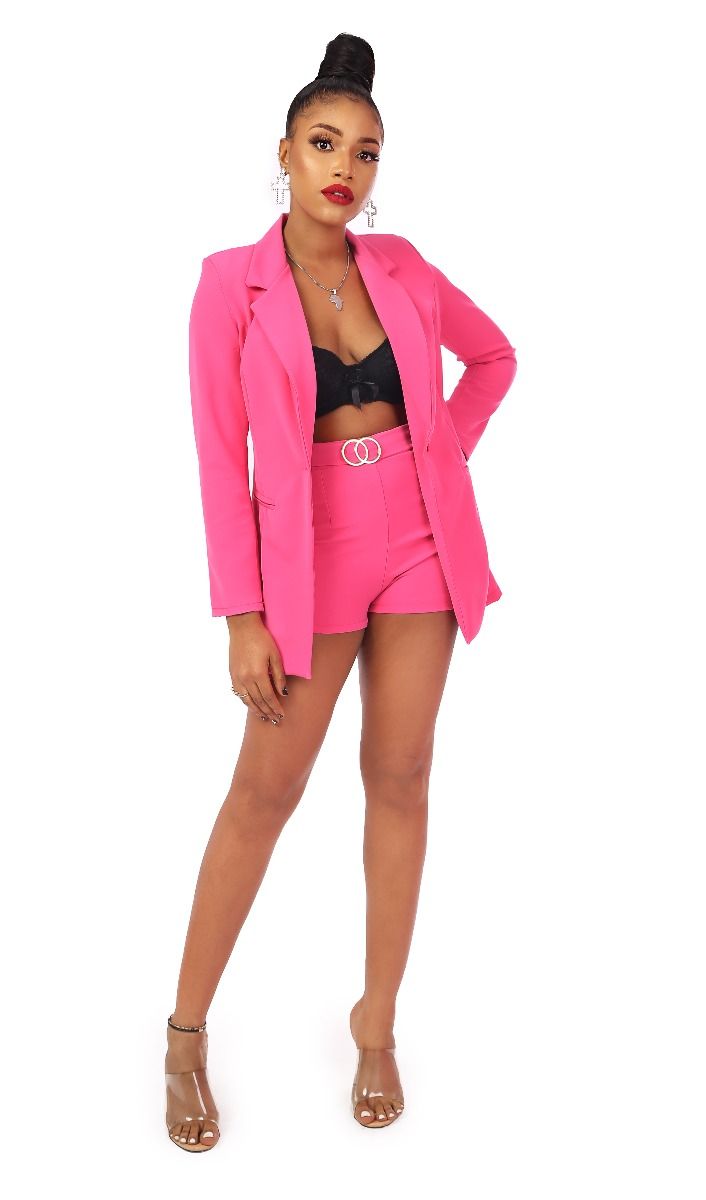 You can return a product to your nearest Quiz store if you have the receipt/web receipt, but only if the product is faulty. For standard returns, this must be processed via post. Log into your account on the Quiz website to generate a returns number, print the slip you are given and pop it in with the items to be sent to the free post address. Take the items to your nearest Post Office and remember to get a proof of postage. You can also return parcels conveniently by using Collect+, with over 5000 corner shops to choose from, which keep late hours. Your refund will be processed as soon as possible but you should aim to allow 7-10 working days for the refund to arrive back in your account.
Quiz Clothing Jobs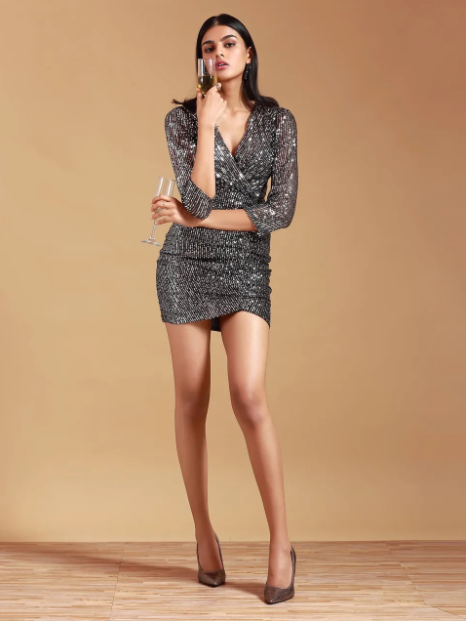 Thanks to a team of committed employees, Quiz has gone from strength to strength since its inception. The company seeks only the most dedicated and passionate employees to work in the fast fashion industry which is constantly changing. In return for enthusiasm and commitment, employees are offered the chance to enjoy a rewarding career with progression opportunities.
Vacancies available include management, assistant management, supervisors and sales assistants. Benefits include industry competitive rates of pay, staff discount scheme with up to 50% off items, bonuses and incentives, structured induction and training, stakeholder pension scheme and childcare vouchers. There are lots of opportunities for progression if you work hard.
Popular Questions About Quiz Clothing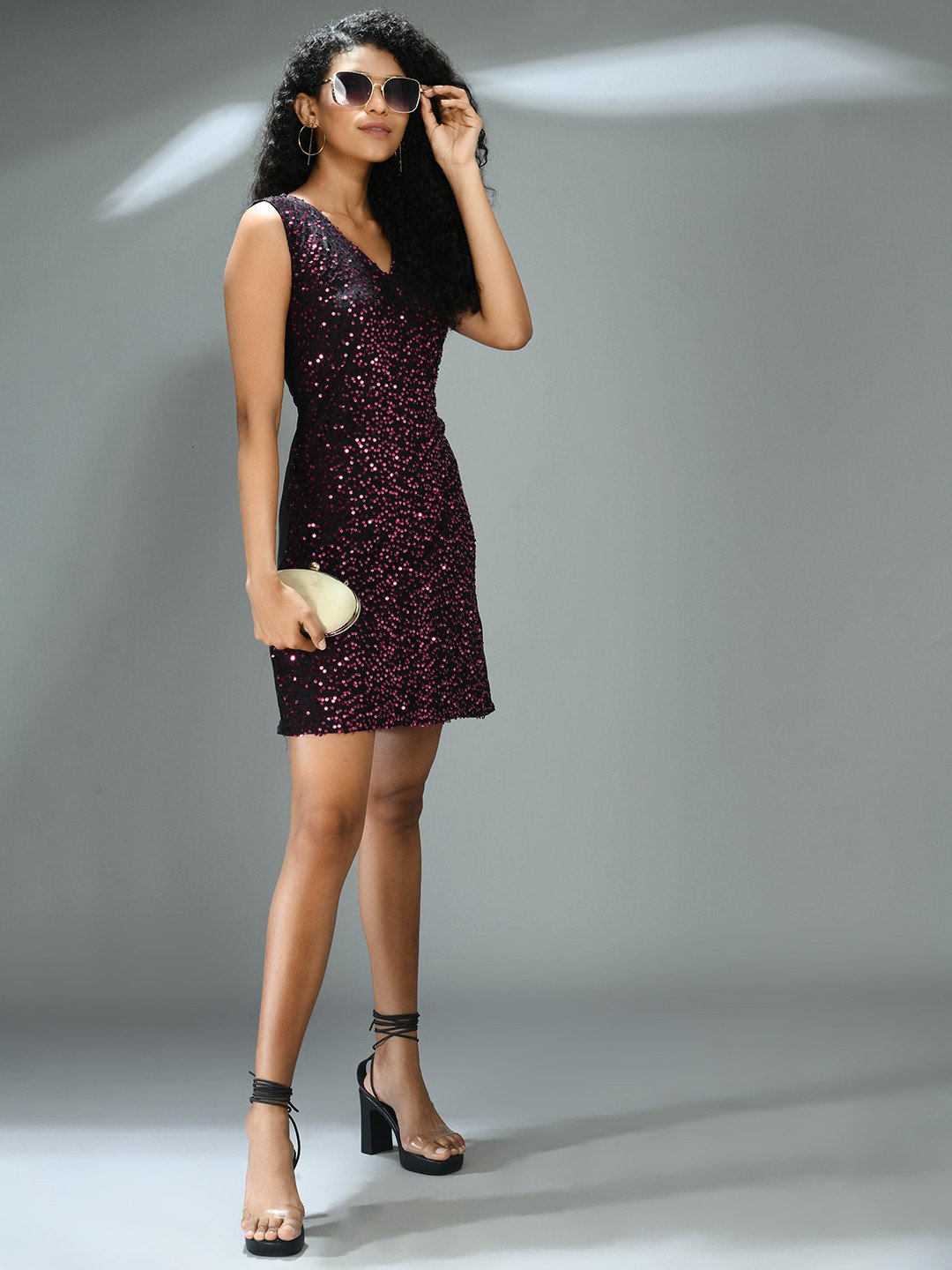 Where is Quiz Clothing in Liverpool?
There is a Quiz concession in the Outfit store on Speke Retail Park, Liverpool. There is also a concession in the Debenhams store in the city centre. For full store addresses, see the Quiz website.
How much do Quiz clothing pay?
The rate of pay for a sales assistant working in a Quiz clothing store is £6.25 an hour according to online sources.
Are Quiz clothing sizes small?
According to online forums, items from Quiz clothing can come up small, so it is always advised to try before you buy or take advantage of the free returns policy.
Who delivers Quiz clothing?
Quiz uses a range of couriers to deliver their clothing, depending on which method of delivery you choose you may have a different courier.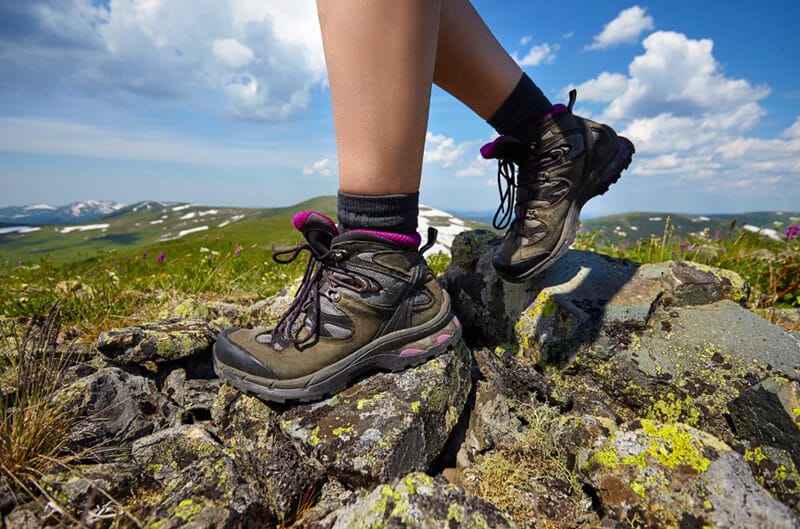 I am so happy to say that rei co-op has come up with a new line of hiking boots! The reason why this makes me so excited is that i love rei co-op products. One of my first hiking backpacks was the rei co-op flash. I still have it to this day because it is of excellent quality and it is pretty durable. Most of rei's products are pretty affordable, and that includes the rei co-op flash hiking boots. The hiking boots are great for beginner hikers or for people that would love some lightweight hiking boots. Another plus is that they are made from recycled material! I am all about companies that strive to make the planet a better place so check out below to get my full rei co-op flash hiking boots review. I talk about comfort, traction, water resistance, weight, support, value, and much more.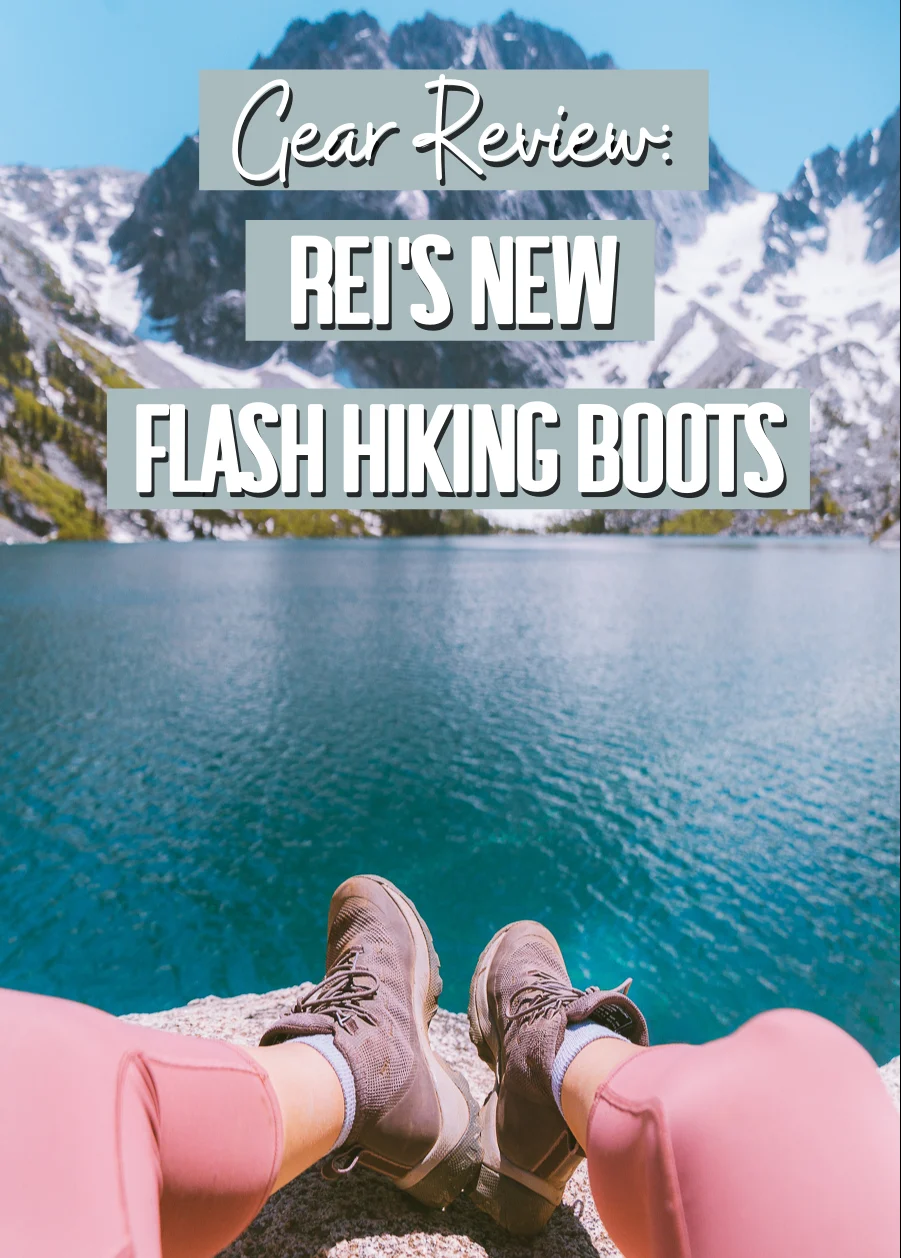 REI Co-op Flash Hiking Boots Review
How I Used The REI Co-Op Flash Hiking Boots
I hiked with the rei co-op flash hiking boots on 4 different trails around washington state. I experienced these shoes on different terrains like crossing streams, steep rocky areas, and muddy trails. Overall my experience was pretty great with the rei flash hiking boots, and i loved how lightweight they felt! Here are the trails i hiked to test them out:
Lake stuart: 9 miles round trip, 1665 ft. Elevation gain
Emmons moraine: 3 miles round trip, 900 ft. Elevation gain
Suntop lookout: 2.1 miles round trip,1100 ft. Elevation gain
Colchuck lake: 8 miles round trip,2280 ft. Elevation gain
Weight
The one thing that stops me from using hiking boots all the time is weight. Most hiking boots can be a little heavy or bulky when compared to hiking shoes. Luckily, the rei co-op flash hiking boots is on the lighter side compared to many other hiking boots in the market. Many hiking boots are usually over 2 lbs, while the rei co-op flash hiking boots is around 1 lb 13 ounces.
Usually, when hiking long trails, the boot's weight can start to weigh you down, but luckily, while hiking colchuck lake (9 miles round trip), the weight of the rei co-op flash hiking boots didn't bother me.
Traction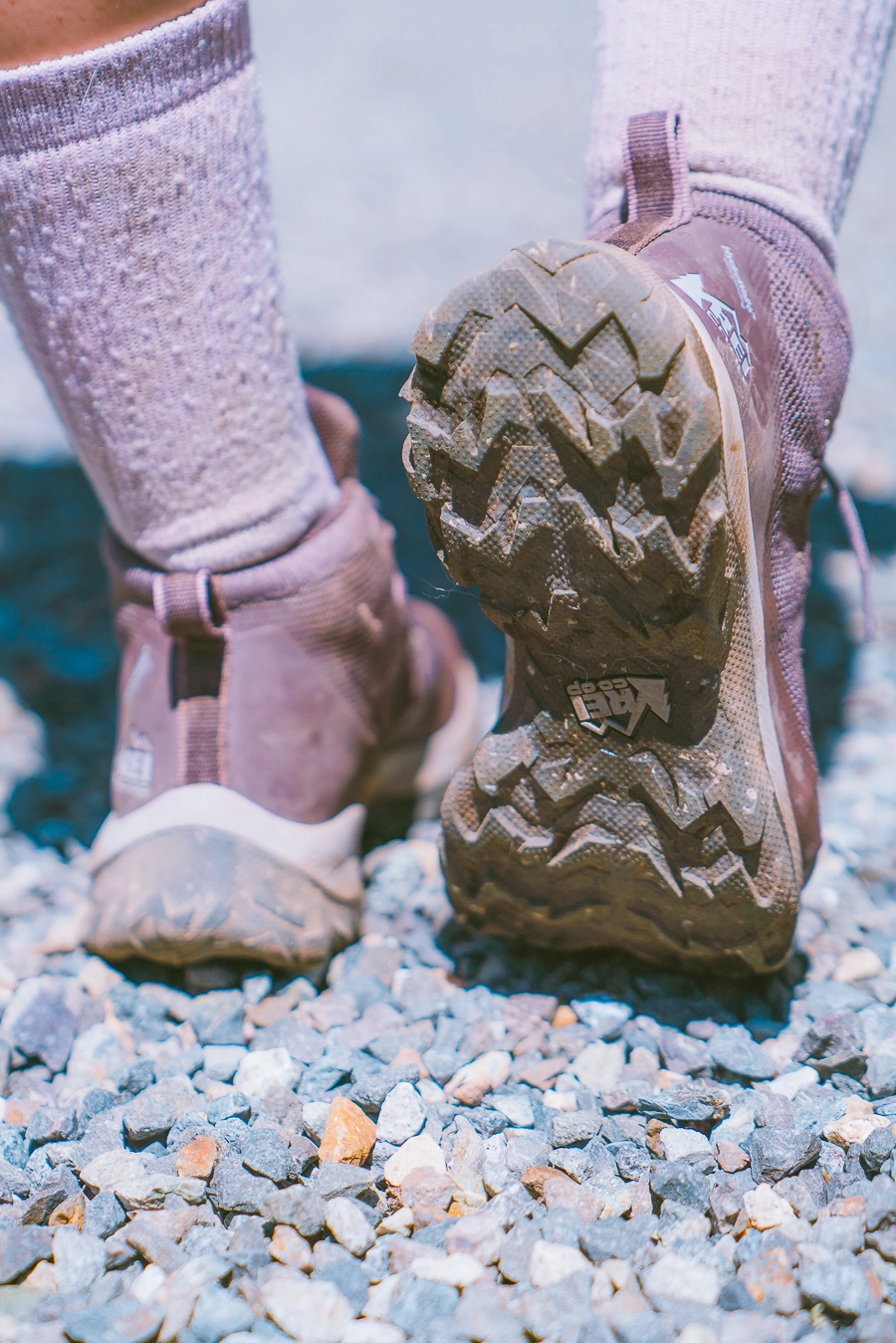 Colchuck Lake trail is known to be one of the rockiest trails in Washington. I was thankful that the REI Co-op Flash Hiking Boots worked well with the nonstop rocks and high elevation gain. This was especially true when going downhill, which is usually my least favorite part of the hike. Most of the time, I have trouble, and I slip or fall on trails, but the REI Co-op Flash Hiking Boots prevented this while hiking Colchuck Lake.
Water Resistance
There are streams and rivers all over Washington, and I was able to test out how waterproof the shoes were. Even though I walked through countless streams, my socks stayed nice and dry. So I submerged them in a shallow river to test them out, and yup, my socks were still dry!
When hiking shoes are waterproof, there can be some problems with breathability. This usually leads to blisters because your feet start to sweat when hiking. I luckily didn't get any blisters on my feet the whole time I was testing out the shoes, which means that the shoes are waterproof yet breathable. This is a huge plus!
Durability
After putting the boots through hell on those 4 hikes (I am not the most graceful hiker), the shoes still looked in pretty good condition. There were no major scratches, no major peeling, and the fabric looks fine.
Comfort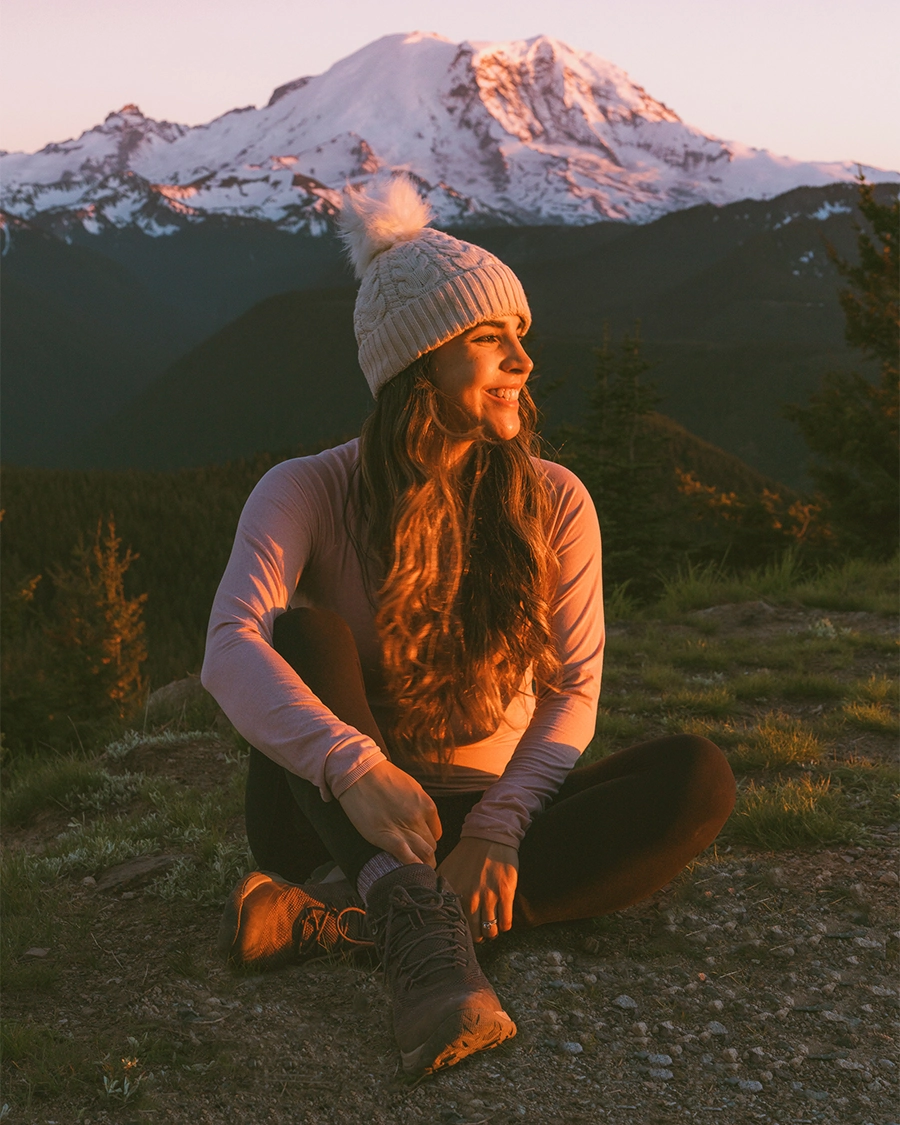 The rei co-op flash hiking boots will need to be broken into. Like most hiking boots, it is recommended to use them around town, at home, or on leisure walks before going on a difficult hike.
They are stiff at first, but they eventually mold to your feet. I do like that there is room in the toe box. I ordered half a size over my regular shoe size (i am usually a size 7 and got a size 7.5), and it fit just fine. I had no problems with my feet swelling or my toenails feeling uncomfortable.
Support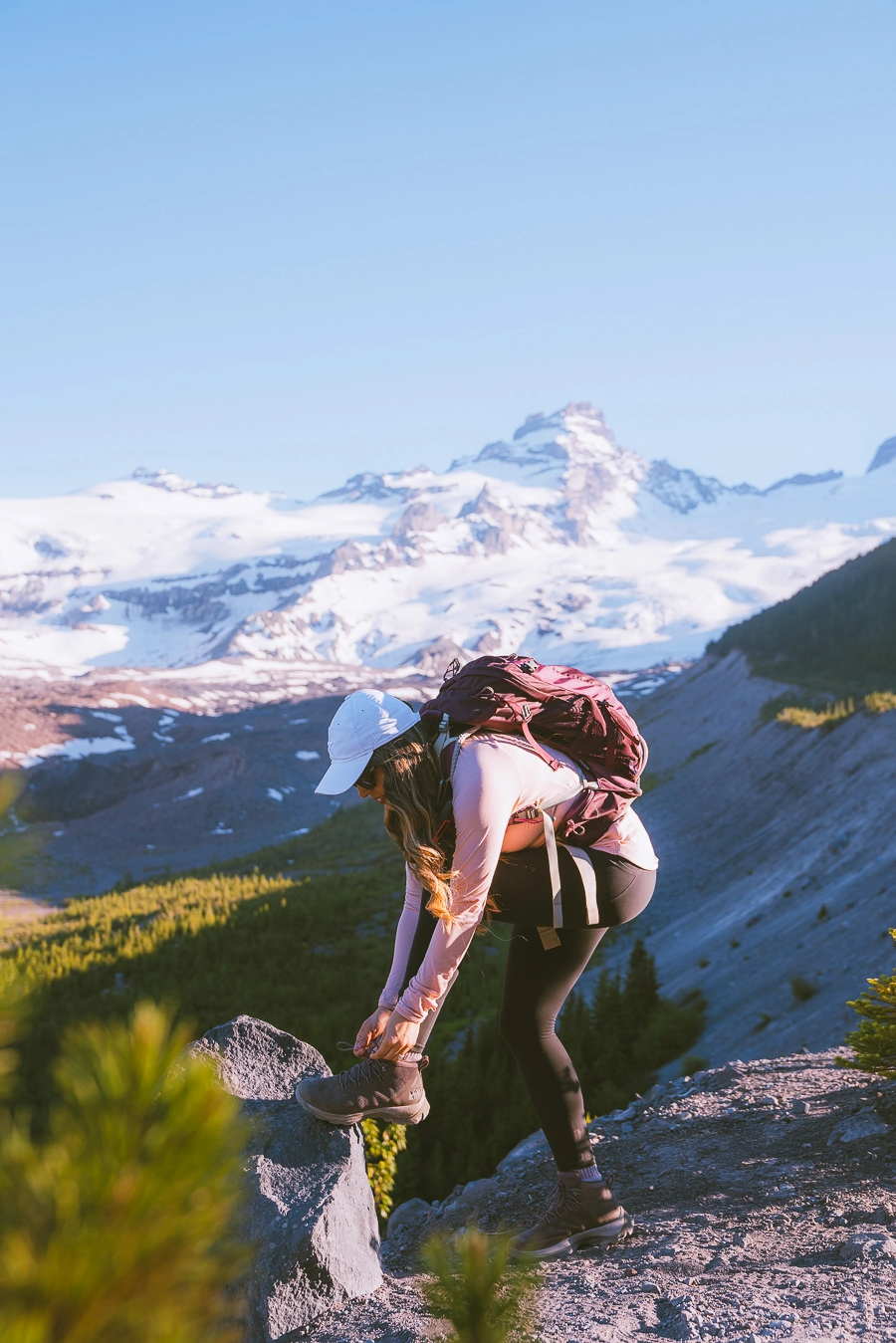 My ankles usually bend like crazy after hiking many miles, and it definitely happened to me while hiking Colchuck Lake. Luckily, the REI Co-op Flash Hiking Boots was able to help prevent any major damage to my ankle when it bent(I have injured my ankle this past year while hiking while wearing other boots). I was pretty happy with the ankle support the REI Co-op Flash Hiking Boots gave me.
The boots' insoles felt pretty supportive, but I know that this could be different for others. I have high arch feet, and the insoles felt perfect for me.
Value
I have reviewed and bought many hiking boots throughout the years, and the REI Co-op Flash Hiking Boots is the most inexpensive boots I have had on hand. I always love that REI Co-op makes its products available to everyone while still maintaining good quality. The cost for the boots ($130) is a great price, especially for budget buyers and new hikers.
REI Co-op Flash Hiking Boots Appearance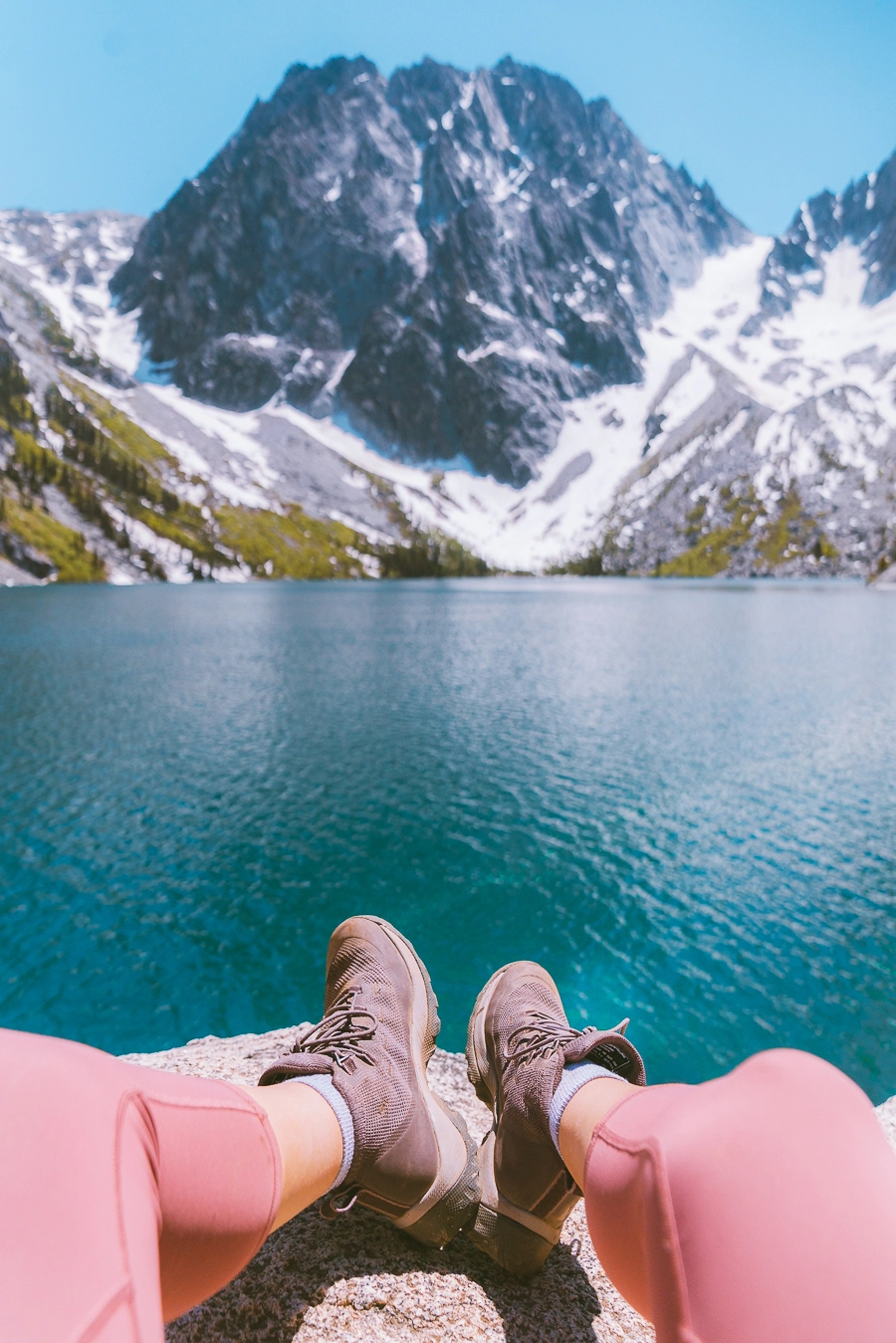 The REI Co-op Flash Hiking Boots comes in three colors;  Bark/Moss, Granite Black, and Smoke/Lilac. I picked the Smoke Lilac because I usually wear more pink colors on my hikes. I really loved the Lilac color and even got compliments of the color on the trails. I love when outdoor brands make hiking apparel more attractive and fun for women! I hope REI Co-op adds even more fun colors in the future!
Style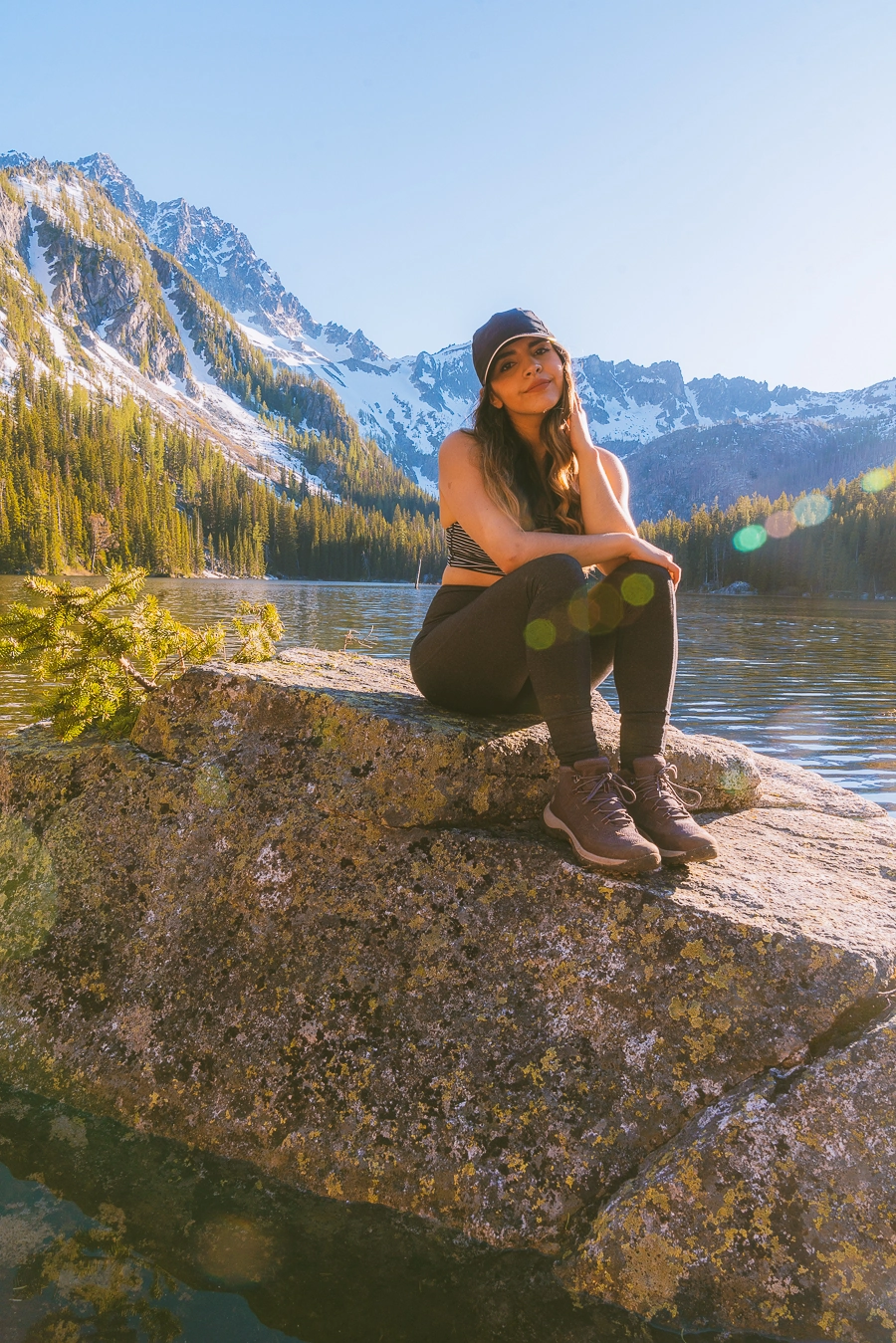 What I loved about the REI Co-op Flash Hiking Boots is how little they resemble hiking boots. Some hiking boots can look pretty manly, rugged, and bulky. Luckily, I can pretty much wear the boots in many places, not just the trails. Hey, I am all about versatility!
The style of the shoes and the weight makes it pretty easy for me to head to the grocery store or to the mall. When it comes to hiking, looks are probably one of the least important factors (which is why I put it at the bottom), but it is nice if your shoes are versatile. Plus, I like looking cute on the trails because that is my jam and my brand!
Eco-Friendly Materials
Usually, when you think about hiking boots, you do not think about Eco Friendly. Well, my friend, the new REI Flash hiking boots are made with recycled materials. Here are some of the specs:
Membrane uses 75% recycled polyester
Upper sole is 99% recycled PET
Upper sole is also 30% recycled TPU
TerraGrip rubber is 20% recycled
As someone who loves the outdoors, I am always so excited to hear when outdoor brands use eco-friendly materials, which is a huge plus. Read more on the recycled materials they use here
Conclusion
Thanks for reading all about the new REI Co-op Flash Hiking Boots! Let me know if you have any questions and make sure you check out some of my other hiking posts:
.