Top Online Best Free WooCommerce Themes for Your Online Ecommerce Store in 2020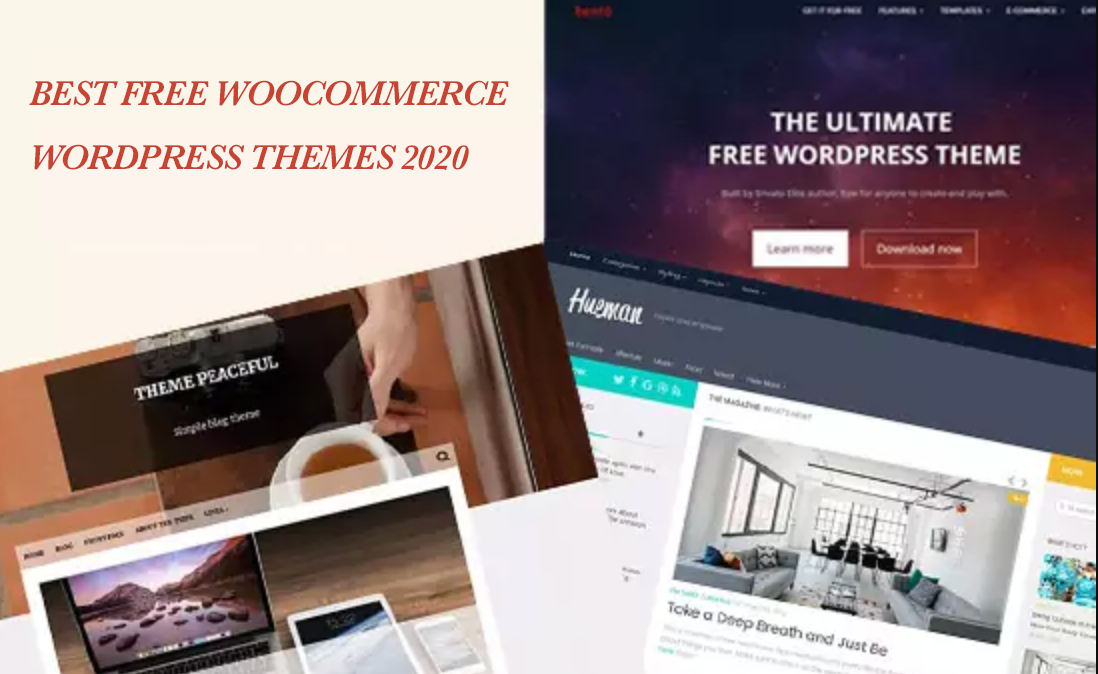 This post contains affiliate links. When you purchase through links on this post, we may earn an affiliate commission. Thanks.
Best Free WooCommerce WordPress Themes 2020
The E-commerce market is on the edge of a vast expansion with increasing popularity. It is growing at a rapid pace and is one of the most promising industries worldwide. Despite the changing times in 2020, e-commerce is prevailing and thriving. It might have got a slight setback due to the ongoing Covid-19 but no one can challenge the benefits associated with online shopping. It declines the need of going to the store physically and hunting for things as per your need. 
Thus, creation of E-commerce sites is one thing that is worth knowing and essential. In order to keep yourself updated about the top online free WooCommerce themes for your online ecommerce store in 2020, keep reading further.
It is considered that the best platform for creating eCommerce sites may be using free WooCommerce themes. WooCommerce themes have made the creation of an eCommerce website easy and simple. 
WooCommerce is one of the best eCommerce technologies in use today. It is basically a WordPress plugin and is also the official eCommerce solution for WordPress. The creation of a powerful eCommerce website is super quick with this unique combination.
WooCommerce plugin is quite popular for creating prominent online stores because of its wide range of add-ons. With this plugin you can add any feature to your online store.
Given below are the Best FREE WooCommerce Themes/ WordPress eCommerce Themes 2020-
StoreVilla

It is a modern and interactive theme great for online stores. The theme has professional designs splitting things in clean sections. StoreVilla is completely flexible and can fit any sort of e-commerce store. Great effects, full-width ribbons and carousel sliders with several product categories are its primary features.

Key Features-
         Highly configurable homepage
         Fully Responsive Design
         Completely built on Customizer
         Numerous slider options
         Has 10 different widgets
         WooCommerce integration
Hestia

Hestia is a theme that is beautifully loaded with fancy designs and easily optimized. This online store theme might resemble Pinterest but surely gives a chance to display your products beautifully.
Key Features-

Compatible with WooCommerce and page builders
Responsive Design
SEO friendly
Has Live Customization feature
Sendinblue integration (for newsletter forms)
Neve Shop

Neve is  loaded with powerful WooCommerce features. It provides an easily moulded multipurpose WordPress theme that is completely optimized for online stores. It can even be customized with drag and drop page builders.

Key Features-

Highly responsive design
Multi Page and single page layouts
Easily compatible with drag-and-drop page builders
SEO Friendly
Ready to Use Demos
Parallax and lazy loading effects
Zakra Shop

If you are looking for something catchy yet classy, it surely is Zakra shop. It is a neat and tidy
eCommerce theme with the option of inserting photo galleries. Other features of this theme are call-to-action banners for collections, blog module, and minimalist shop section.
Key Features-

SEO Friendly
Highly Compatible with Page Builders
AMP Ready
WooCommerce Ready
Can be optimized for good performance
Ocean WP

It is a multidimensional
WordPress theme great for online ecommerce stores. It is accompanied by lots of free and premium multipurpose demos. The fascinating fact is that OceanWP can be customized via page builders. It comes with complete WooCommerce integration.
Key Features-
E-commerce Ready

Loaded with Modern Widgets
Responsive Layout
13 types of different demos
Parallax effect
Highly Flexible Design
These are some of the best Free WooCommerce Themes that you can use in your online Ecommerce store in 2020. The easy to use and flexible options make these themes highly useful. Try the one that suits your needs and take your e-Commerce business to new heights. 
Elegant Themes Divi Review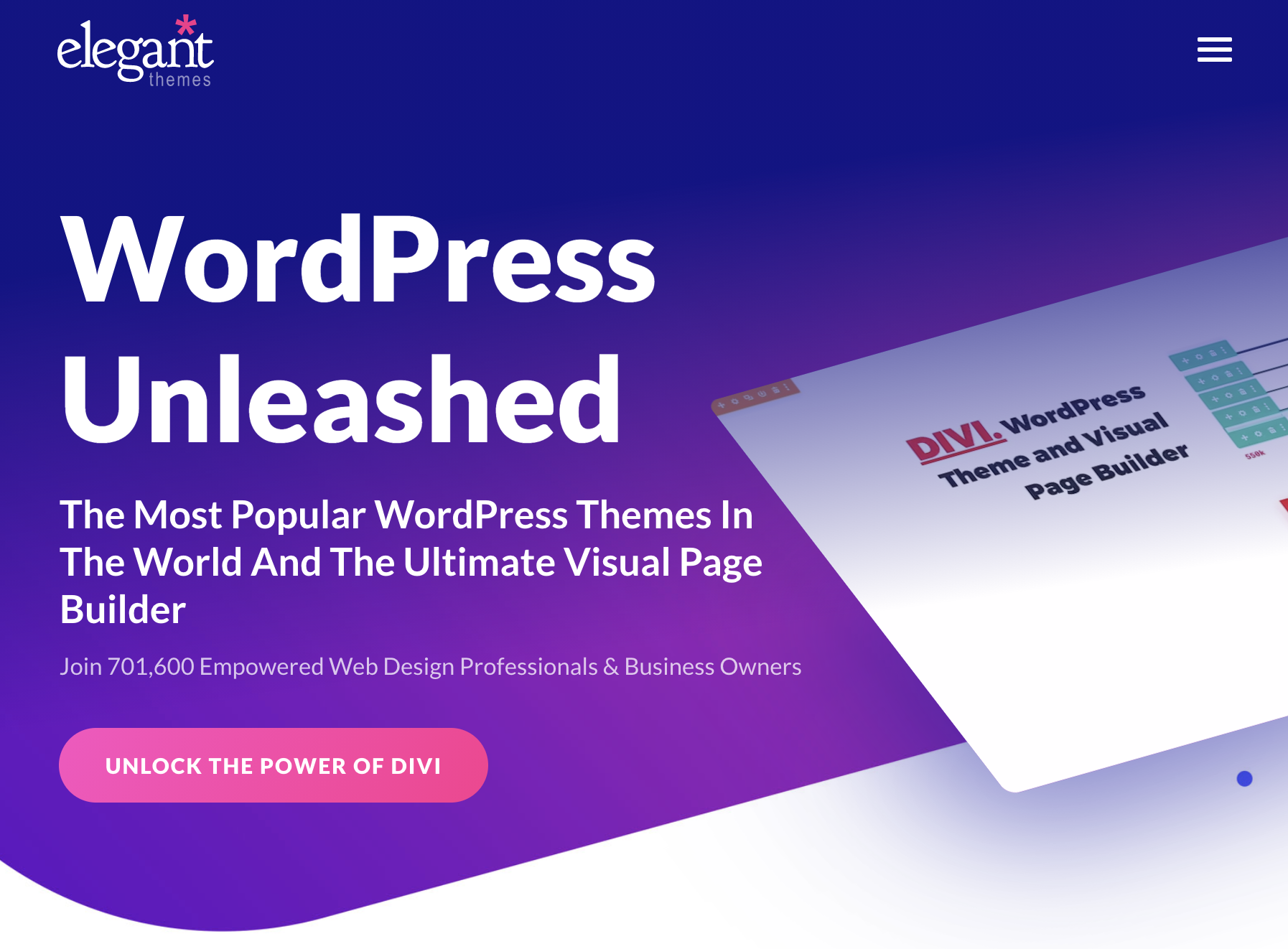 Are you searching for a valid reason for buying the package of Divi theme for WordPress? You have made the right decision and are in the right place to know more.
Introduction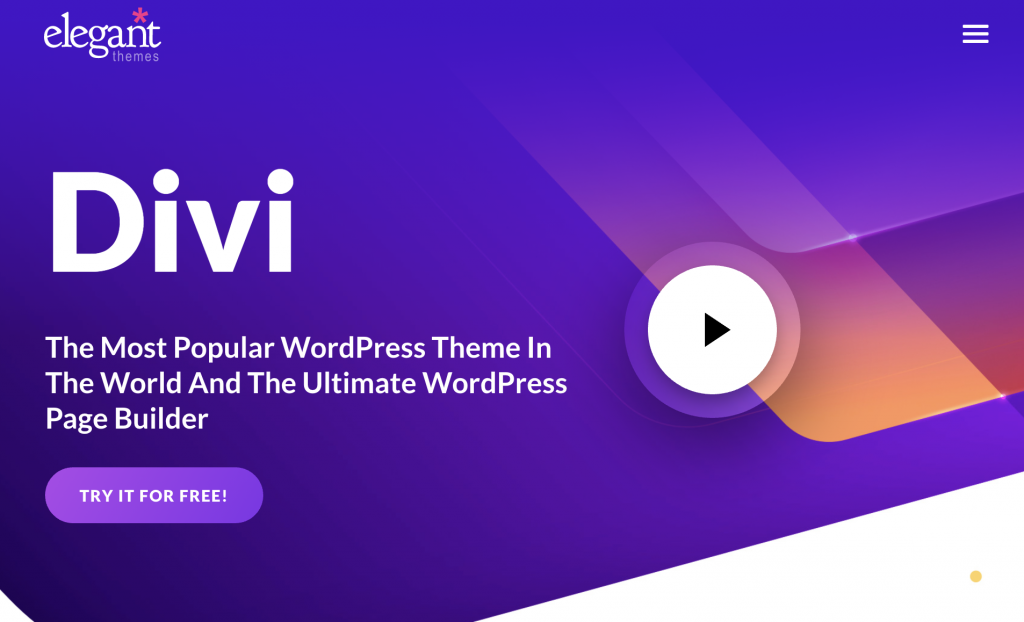 Divi is one most easy and the most creative WordPress theme build by elegant themes. It is not just a WordPress theme but a complete website making system that takes the website to another level of creativity and visual graphics. It comes with the most attractive and useful tools that take the world of websites to another level of success, attraction, and design. It provides you with the ability to get rid of the monotonic and the most common way to create posts using the WordPress post creator.
Packages
With Divi, you can not only create a post easily but also have full control over the other tools used to make a post interactive like design, alignment, spacing, background images, responsive design, and a lot more. Divi comes with two packages of $89/ year in which you get access to Divi, Extra, Bloom & Monarch, and the ability to access Hundreds of Website Packs, Product Updates, and the most important The Premium Support and Unlimited Website Usage.
Divi: The most popular premium WordPress theme in the world (stats from BuiltWith.com) and the most powerful theme in our collection, including the visual drag & drop Divi page builder.
Extra: The perfect theme for bloggers and online-publications. Powered by Divi Builder, Extra gives you the ultimate flexibility to create diverse categories, homepages and story-driven posts.
Bloom: Bloom is the ultimate email opt-in plugin for WordPress. With Bloom, you can easily add opt-in forms to your website and harness complete control over the design and location of each.
Monarch: Monarch is hands down the best social sharing plugin for WordPress. Monarch was built to get you more shares and more followers using highly effective social sharing methods.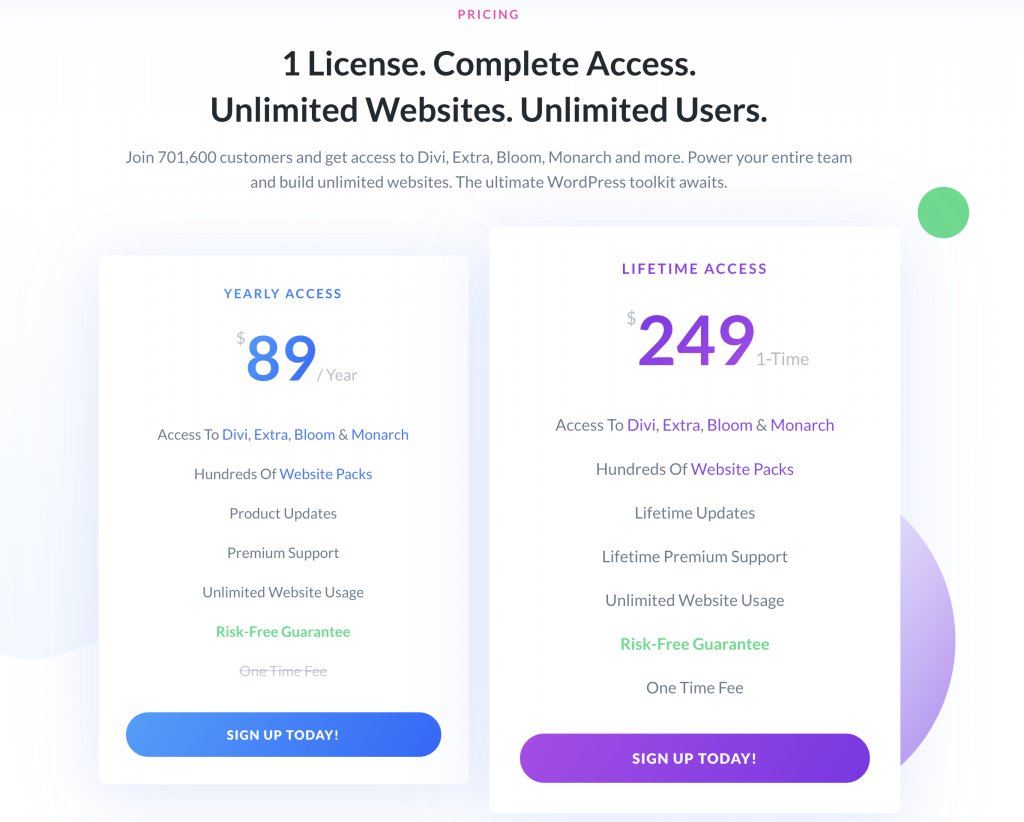 The second package of Divi is a lifetime package in which you can access all the above features in a timely payment of $249 for a lifetime. Though the packages of Divi are a bit costly it is worth buying them as it takes your website to another level of design. With Divi you need not have to hire a professional graphic designer to format the content and design the website, you can do it easily with the drag and drop tool built-in Divi and this makes web development super fast even if you never did it before and have zero knowledge of coding stuff.
Special features (Web designs and layout)
Divi is also useful for coders and makes it easy to change the design with the custom CSS option in which you can code the overall design of the Website if you are a coder. Every website gets ranked because of its SEO and the number of views it gets.
People feel happy to be on a website that is attractive and is responsive. Divi helps you build a mind-blowing responsive website that will attract the visitors and help you get more traffic. The responsive slider feature is rarely found in any other theme other than this one.
Divi is just not a WordPress theme it's much more than that. It's a complete website making system. The text editing feature which includes managing the text spacing, line spacing, paragraph spacing, intend spacing feature is not found in any other theme but Divi provides you the all-new text editing feature giving you the full control over the text formatting and text spacing in your hand and you have the full control over your website.
Global Elements & Styles is the main attraction of Divi which allows you to manage your website's design with global Elements and website wide Design settings. Divi isn't a website page builder instead it's a complete website design system.
Pre Build Designs: You need not have any previous experience of website design or any idea of website layout with Divi because Divi comes with built-in 110+ website designs and 880+ website layouts. You can choose any of them and bang the world of websites. So the control is in your hand, you can switch to different designs and different website layouts in no time.
Do undo, review. It's that easy with Divi. Divi not only has a powerful design tool, but it also helps you make your website a success. You can build your marketing lists with Bloom pop-ups which come with the Divi package on purchase and it helps you to promote your website on social media with Monarch social sharing. Divi Leads split testing helps you increase website conversions and makes your website more advanced.
Graphic Design Tools
Divi is the top website making tool because of its advanced website making system and is useful for people in many fields. Divi is a versatile website development system and WordPress's top one theme. And this theme is best preferred by the freelancers, website making agencies, and website builders. For the people in these fields, it makes it very easy for them to make the toughest to the toughest website in just a few hours. They can easily drag and drop Website elements from Divi and make a stunning website. Divi also provides the tools which are most commonly used by graphic designers for designing like drop shadow and text-shadow.
By applying, it makes the website look to make it more interactive and look the best. One of the most important projects which are used to make a website more interactive is the animation. Divi provides not only animating the part of the website but also makes it easy to animate every part of the website, even the text which comes on the website. And hence
Ratings:
Divi is rated 5 stars by a maximum of its users. Divi is the divine power to make a website and is now leading the world of website development. It has far much better tools than Elementor and also Elementor pro. Now as the world requires more website developers and the website development industry is in demand as everyone wants to make a website and do some business may it be big or small, it's a great opportunity to use this tool and take advantage of this time.
Conclusion

And if you are worried about the cost of this theme, then yes though this theme is a bit costly when it comes to so many features and makes your website making a job that easy, it is worth buying it. After all, it will make a change what people say that Website development is a tough job, you can just laugh at them because you will be able to create the toughest website in just a few hours, while others will have to code everything and then make it. So now the ball is in your court, you can either use Divi can make a change or leave the golden chance just because of the cost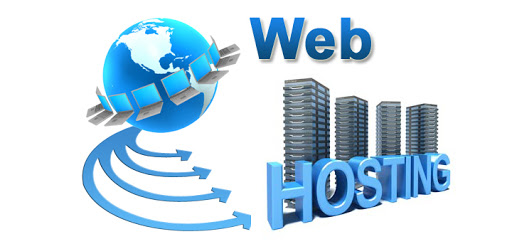 What's Web Hosting
The provision of access to websites and storage space to people and businesses who owns sites is referred to as web hosting. This Web Hosting service empowers individuals and organizations to make the sites that they own accessible on the World Wide Web. The service also allows organizations and individuals to function content in their web sites. A company which provides space on a host is called a Web hosts. This host may own or lease the server to give website space and to provide internet connectivity like a data centre. Web hosts also practices colocation, this is where they supply data center space within their data centre along with connectivity to the Internet for servers which they don't own.
Typically a company will offer basic hosting solutions, however lately bundled packages have been made accessible to subscribers. Accordingly, in addition to offering the simple web hosting solutions, a company may also offer Domain Name System (DNS) hosting, so that is a service which will be included in an domain name registration deal. The business might also offer email hosting service in its bundled packages.
By uploading through the File Transfer Protocol (FTP) or an internet interface, a hosting company will be able to provide basic services like small document and Web page hosting. With this service there is little if any modification to the documents which is delivered to the internet, it's typically uploaded as is with little or no processing.
Upstream
The direction that information could be moved , from a client to a host, and also the rate at which it takes to upload information is called upstream. Whilst upstream speeds are usually faster as they are demanded by web server software and similar procedures to send critical data in a quick speed. Downstream speed is usually required by the average home user of the world wide web to download information and is generally not needed to be quickly. Except for the peer to peer software, which is the applications that permits computers to network or communicate without any stable server at the middle.
Uptime
The quantity of time a user has access to the world wide web is known as uptime. Most providers aim for three quarters of an hour of down time per month or less, in other words their aim would be for about 99.9percent of uptime. Of course there's always the planned or unplanned care time that may occur in any hosting environment. This disruption of the online user's time online might not be contained in the stated uptime promise, of their host supplier's Service Level Agreement (SLA). Luckily some providers will include within their Service Level Agreement a promise of a certain amount of uptime, which will include refunding of money or a lesser cost if the promised guaranteed uptime aim isn't achieved.
Types of hosting
There are many distinct kinds of hosting solutions that are supplied by different companies, by way of instance, there is the Shared, Managed, Cloud, Colocation, Free, Grid, Clustered along with The home server hosting. Host service providers have been proven to provide specific services like document, service, image, video, site and more straightforward hosting. In addition they have also been proven to offer the pastebin shopping cart applications and e-mail hosting services. Another kind of hosting service that is rather common is that the reselling of webhosting.
How to access Hosting
If a client decide to get Web hosting, they would have to first consider what they'll be needing of an application, so as to ascertain, which type of hosting would be ideal for them. The customer will need to think about applications such as anti virus software, database server software and the operating system which will be utilized. The Linux based hosting operating system which offers a vast range of applications has become the most popular among web hosting providers. The Linux, Apache, MySQL would be the typical configuration for a Linux server along with Hypertext Preprocessor (PHP), Perl and the Python script formats, which may also be utilized with the Windows hosting platform. Together with the Windows platform the hosts gets to additionally use the Classic ASP or ASP.Net which allows the web host to install or compose program for blogs, content management, forums and e-commerce. It is also crucial that the safety of the user's information is assured and hence it is highly recommended that for e-commerce application the Secure Socket Layer (SSL) is used to protect the information that's being hauled over the net.
Cost of Hosting
Other services that may be needed by web hosting client's maybe multi-media solutions for streaming media and email to their company domain. Though web hosting is generally a part of a bundled internet access plan, there are lots of providers who provide this service free of charge as well since there are a few that fees for the service. Personal website hosting is usually free of cost, if a fee is charged; it usually will be minimal. More frequently where the agency is provided for free, the suppliers who sponsor these websites may recoup the cost from sponsored ads on the site. It should be noted that the hosting of business web sites is where hosting providers make majority of the earnings especially where they specialize in particular software like e-commerce.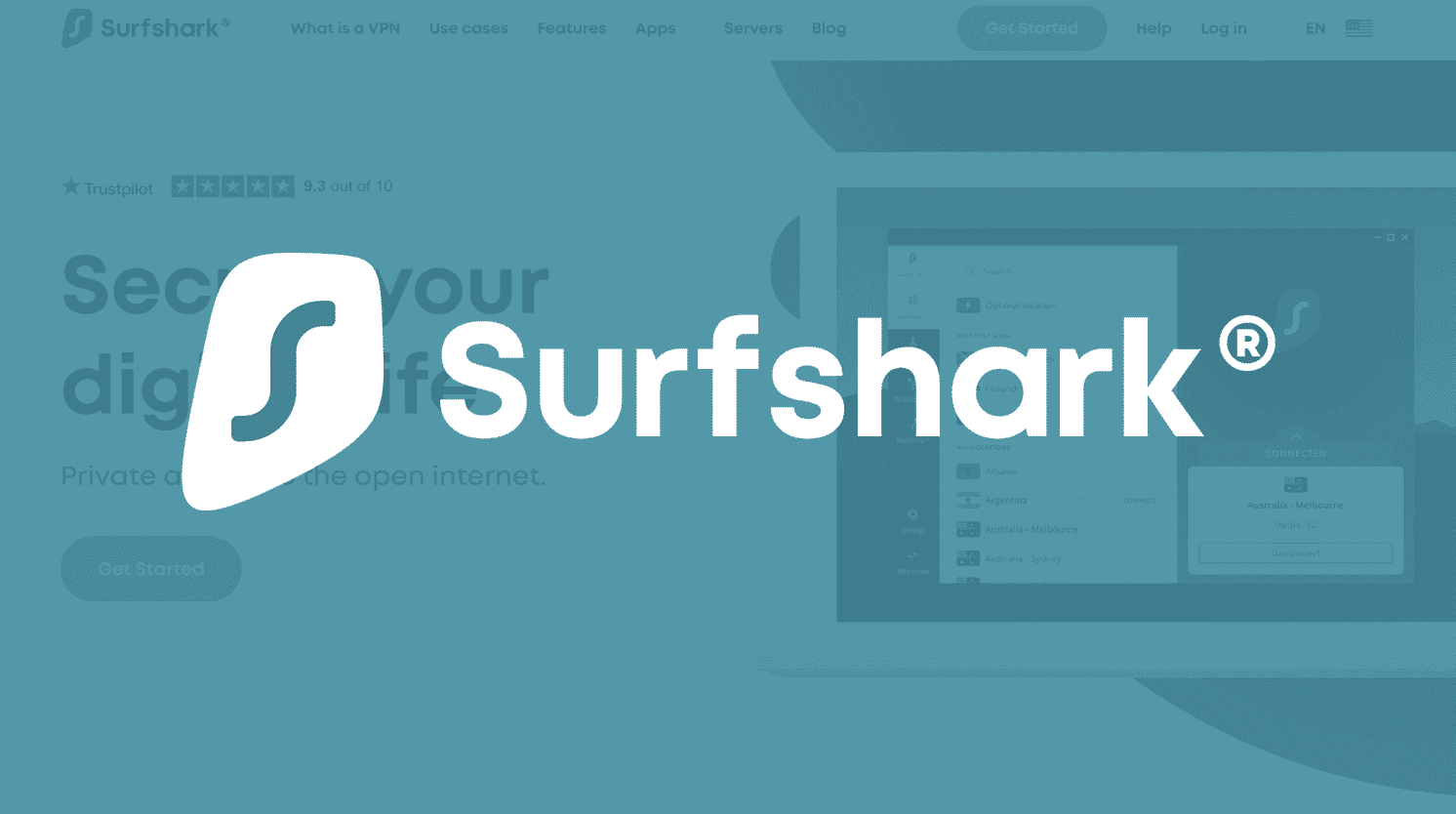 Introduction
Surfshark VPN's high price is balanced against unlimited devices per account and a superb set of features.
One of our primary concerns when reviewing a VPN is what quite value it offers. Does one get lots for what you buy, or does one get but the competition? Surfshark has numerous additional privacy features and takes the bizarre move of placing no limits on the quantity of devices which will use one account, making it a superb value—even if the price may be a bit high. The corporate also deserves credit for the efforts it's making to boost transparency.
Pricing and Features
Surfshark recently raised the worth of its monthly subscription a dollar to $12.95 per month. I compare only the total monthly fees in my reviews, and this puts Surfshark well into the high end. The typical price of 1 of PCMag's top-rated VPNs is $10.21 per month.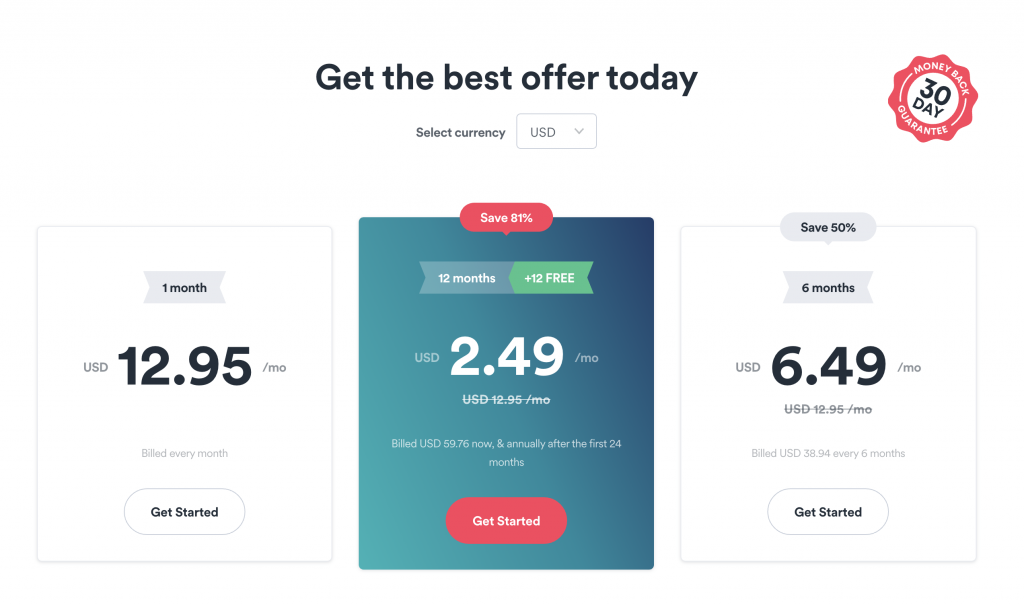 This pricing puts Surfshark and one or two of other services among the foremost expensive VPNs we've yet reviewed, far beyond the $5.54 per month asked for by Mullvad.
Like many VPNs, Surfshark incentivizes long-term commitments with steep discounts. An annual subscription to Surfshark costs just $59.76, significantly but the $71.88 average. The corporate also offers a six-month plan for $38.94.
These plans will absolutely prevent money, but I still recommend starting with the shortest possible subscription, to create sure it works for you, so increasing to longer subscription terms if you choose you wish the service.
If that's too rich for your blood, there are numerous cheap VPNs and even some worthy free VPNs to contemplate. ProtonVPN fits into both categories, and is particularly notable because it's one in every of the sole free VPNs that doesn't have a knowledge limit.
While expensive, Surfshark does offer excellent value for that cash. For one thing, it enables you to use a limitless number of devices on one account, whereas most companies cut you off after just five simultaneous connections. CyberGhost offers seven connections out of the box and ExpressVPN a fair more generous 10, but you cannot beat unlimited. Avira Phantom VPN, Encrypt.me VPN, Ghostery Midnight, and Windscribe VPN are the sole other VPNs that place no limit on simultaneous connections. (Note: Encrypt.me is owned by j2 Global, the parent company of PCMag's publisher, Ziff Davis.)
Surfshark allows P2P and BitTorrent via VPN on certain servers, and therefore the CleanWeb tool provides ad-blocking still. Its real strengths, however, are the rarely seen features it provides. One such feature is Whitelister, a split-tunneling tool that routes app traffic or websites outside the VPN tunnel. Letting you whitelist websites is sensible, since some sites block access from VPNs. These is anything from video streaming sites to banks. Surfshark's solution is extremely tidy, going beyond most of the competition.
The other unusual feature is Multihop, which creates a VPN connection to a server so bounces your traffic to a second VPN server for even greater security. Few competitors offer this feature, which trades enhanced privacy for speed. Both Multihop and Whitelister are powerful tools, and while you may not use them a day (or ever), they assist justify Surfshark's high price. More on these features below.
One rare feature Surfshark currently doesn't offer is access to Tor via VPN, which is on the market through NordVPN and ProtonVPN. Notably, ProtonVPN also offers multihop and split-tunneling.
Many VPN companies allow you to buy add-ons to your base subscription. TorGuard, for example, has an à la carte option for the quantity of simultaneous connections you wish. NordVPN et al offer private static IP addresses, which are useful any time you discover your VPN connection blocked. Surfshark includes static IP addresses in its subscription, but you have got to share those with other users on the identical server.
VPN Protocols
There are many alternative ways to make a VPN connection. My preferred option is OpenVPN, which includes a reputation for speed and reliability. More importantly, it's an open-source option, meaning that its code is out there to be examined for potential vulnerabilities. Surfshark offers OpenVPN in its Android, iOS, Linux, and Windows apps. The wonderful IKEv2 protocol is additionally available on all platforms and is default for macOS.
While OpenVPN is that the top of the pile for VPN technology now, WireGuard seems to be the long run for all VPNs. this is often still experimental open source technology, and it's not yet had the identical level of scrutiny as OpenVPN, but it impressed me after I tried it out for myself. Notably, NordVPN has begun to roll out WireGuard to its Windows, Mac, Android, and iOS clients.
Servers and Server Locations
Geographic distribution matters because having many locations across the world to settle on from means you're more likely to search out one near home or wherever you would possibly be traveling, and it provides plenty of options for spoofing your location. Surfshark covers 64 countries with its servers, which is above average. ExpressVPN leads the pack with a whopping 94 countries, and CyberGhost is close behind with 90 countries.
Surfshark provides above-average coverage to South America and Africa, both regions often ignored by other companies. Surfshark also offers servers in countries with repressive internet policies, including China, Russia, Turkey, and Vietnam. Competitors would act to follow Surfshark's example.
Some VPNs make use of so-called virtual servers. These are software-defined servers, meaning that one hardware server could host numerous virtual servers. The technology allows companies to quickly add servers to satisfy demand, or configure a server to seem in a very country where the corporate cannot guarantee the protection of its hardware while really being hosted in a very safer locale. In general, i do not have an issue with virtual servers, but I do believe that companies must be transparent about which servers are virtual and supply actuality location of the server. Surfshark clearly labels its four virtual locations (Albania, Chile, Costa Rica, and Slovenia), all of which are hosted on machines within the Netherlands.
In terms of total server count, Surfshark offers 1,724 total servers, putting its server fleet on the high end of mid-range. CyberGhost and NordVPN lead the industry with 5,900 and 5,300 servers, respectively. ExpressVPN, Hotspot Shield VPN, Private Internet Access VPN, and TorGuard VPN all boast over 3,000 servers. it is vital to stay in mind that more servers doesn't always translate into better performance, which total server count is partly a function of what number subscribers an organization, well, serves.
Your Privacy With Surfshark
Using a VPN requires a good amount of trust, because when your VPN is running, the corporate has the maximum amount insight into your online activities as your ISP does. If a VPN provider wanted to spy on your traffic, monetize your activity, or turn over your personal information to enforcement, it very easily could. That's why it is vital to know the corporate's privacy policy and also the legal framework the company operates under.
In general, Surfshark appears to be doing an honest job of protecting user privacy. That said, security only works with trust. If you're feeling you cannot trust a corporation, look elsewhere.
I am pleased to work out that Surfshark has overhauled its Privacy Policy and Terms of Service to be more readable, with break-out sections that designate concepts in plain English. TunnelBear includes a similar approach and other companies would act to emulate it.
In its policy documents, Surfshark stresses that it doesn't log IP addresses, browsing history, amount of bandwidth used, network traffic, or perhaps connection timestamps. That's exactly what you would like to listen to from a VPN company. i think the corporate is in a position to supply that level of anonymity partially because it places no limits on the quantity of devices or connections, so it doesn't have to police its users as carefully.
The company does collect some information, including aggregate analytical data, in addition as account information and billing history. The corporate also notes that it receives advertising IDs from third parties, citing Google Play as an example. These are identifiers that you simply can reset yourself, and are employed in place of unchangeable IDs like your phone's IMEI. A representative from Surfshark explained to me that these IDs are wont to determine whether the company's advertising is driving installations. The app doesn't have ads within it. I appreciate the disclosure in its documentation, but Surfshark should better contextualize how these IDs are used.
Company representatives have told me that it's a highly decentralized organization, with offices in Cyprus, Germany, and therefore the UK and remote employees in China, Finland, India, Lithuania, Kingdom of The Netherlands, the Philippines, Ukraine, and the US. I appreciate the company's transparency on this time.
Surfshark says that it relies on "trusted third-party data centers." In July 2020, the corporate completed its migration to RAM-only servers. This makes them effectively diskless, relying entirely upon the volatile RAM memory. This suggests that if someone were to physically remove the server to urge at the info inside, the server would be immediately wiped. A blog post from the corporate also details how diskless servers prevent private encryption keys from being stolen from server configurations. Some companies, like ExpressVPN, made this variation way back.
The company includes a live Warrant Canary on its site which doubles as a transparency report. Most warrant canaries are one line that, when removed, subtly indicate that the corporate has received a National Security Letter or similar request, which might prevent Surfshark from disclosing the existence of the letter. Just like the proverbial canary within the mine, if Surfshark removes the page, something bad goes on.
PROS
Unlimited simultaneous connections
rarely seen multihop and split-tunneling tools
Well-designed app
Excellent speed test scores.
CONS
High price
must complete broader audits of its service
Beyond VPN
In order to square come in an increasingly crowded market, several VPN companies have begun adding additional features to their products beyond the scope of VPN protection. TunnelBear, for instance, encompasses a stand-alone password manager called Remembear and a bear themed ad-blocking browser plug-in. Hotspot Shield VPN is maybe the simplest example. Sign on there, and you get a Pango account that connects you to a bunch of privacy and security products included within the subscription fee. Both ProtonVPN and TorGuard have encrypted email services: ProtonMail and Private-Mail, respectively.
Surfshark has built out several privacy tools that transcend VPN protection: a custom DNS service that gives additional privacy called Smart DNS; an ad-blocker branded as CleanWeb; HackLock, which alerts you if your accounts are compromised, almost like HaveIBeenPwned; and a privacy-respecting organic search tool called BlindSearch. Note that both HackLock and BlindSearch require an extra $.99 per month. It is a good start, but not particularly compelling given the high price of the core service.
Speed and Performance
When you activate a VPN, you're adding more machines and physical distance to your internet connection, leading to degraded performance. To induce a way of that degradation, I calculate a percent change between batches of tests run with a VPN and people without, using the Ookla Speedtest tool. To read the nitty-gritty about how we test VPNs, make sure to read the aptly titled feature How We Test VPNs. (Note that Ookla is owned by Ziff Davis, which also owns PCMag.)
In my tests, I found that Surfshark decreased upload speed tests scores by a mere 4.5 percent over baseline, the most effective result I've yet seen for this test. The service performed remarkably well in both the latency and download tests, coming in mere below the highest score in both. It decreased download speed test results by 28.3 percent and increased latency by just 35.3 percent.
You can see within the chart below how Surfshark compares with the highest performers among the approximately 40 services we tested.
Keep in mind that my results came from using this VPN at a selected time of day and at a selected place. Your results will surely differ, but this method does allow me to create a comparison between services while controlling for variables. My testing has shown that, for now, Hotspot Shield VPN is that the fastest VPN service out there, but Surfshark is close behind. That said, speed alone should never be the most concern when buying a VPN.